Girls Soccer Game Outfits: Fashion has no boundaries. Whether it's a party or your favorite sports activity, you can serve some stunning fashion looks everywhere. The key is to stay confident and comfortable with whatever you are wearing. Sports is a fun activity so you should have fun with your outfit too. Doesn't matter if you are pursuing it as a hobby or at a professional level, you always need an outfit that is both comfortable and classy.
The world is progressing and currently, sportswear is not only limited to typical shorts and shirts instead there are a number of brands that have come up with an entire collection of clothing that is specifically designed for sports. So it is safe to say that fashion plays an important part in sports.
What to wear to a Soccer Game?
It is not as difficult to choose fashionable sportswear as it looks. You just have to experiment a little bit to be the star of the event. Soccer outfits are considered pretty basic and simple but we are going to show you how you can go one step ahead and leave a remarkable impression on others through your fashion choices.
So if you are searching for soccer game outfit ideas, then you are at the right place. This article includes 21 amazing ways in which you can style your outfits for your next soccer game.
Tips On How To Dress Up For A Soccer Game
Being comfortable in your outfit should be your first priority when choosing sportswear so that you can play well. Choose an outfit that is both comfy and chic.
Your hair can be messy and you would never want anything to disturb you while performing, so it is better to tie them up in a cute ponytail or a sleek bun.
You can add minimal accessories. like headbands, wristbands, hats, and shades as long as they fall under the rules. They can enhance your look.
You can also add layers to your outfit if the weather is cold outside. Jackets, hoodies, and sweatshirts will help you formulate a cute soccer outfit.
You should be really careful while choosing the footwear for your game. As Soccer is a tough sport and requires a strong grip on the surface, you need shoes specially designed for soccer. Cleats and turf shoes are some of the best choices.
Adidas is one of the brands where you can find everything which is required for a soccer game. The key element of their hype is the quality of their pieces. Their sportswear collection is simply incredible. Check out yourself by clicking here.
NIKE: Who isn't aware of Nike? The brand is widely famous for its

amazing variety of shoes. You can easily find women's soccer cleats and shoes

here

. Apart from that, you can also find some of the best sportswear clothing

here.
Finally, if you're a mom, try some of these outfit ideas for soccer moms.
21 – Play In Purple
Wear this sparkling shade of purple and stand out from every other player on the field. You should try this out if you are someone who doesn't shy away from bold tones. Also, this shade is a plus point if you want some perfect clicks for the gram.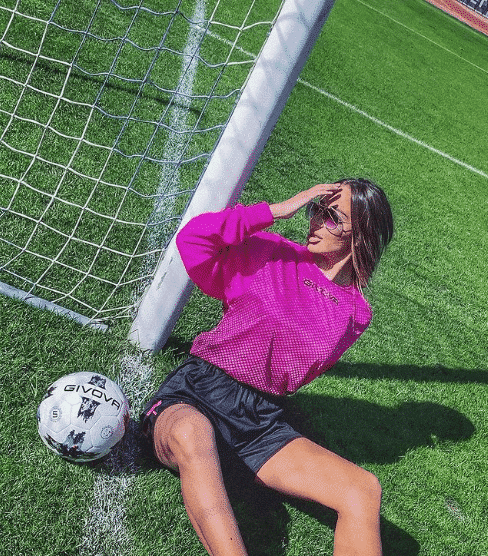 20 – Choose Basics
If you are not ready to experiment with your sports outfit, then it is best to go with basics. A simple t-shirt paired with shorts or jeans is always considered a decent choice for sports.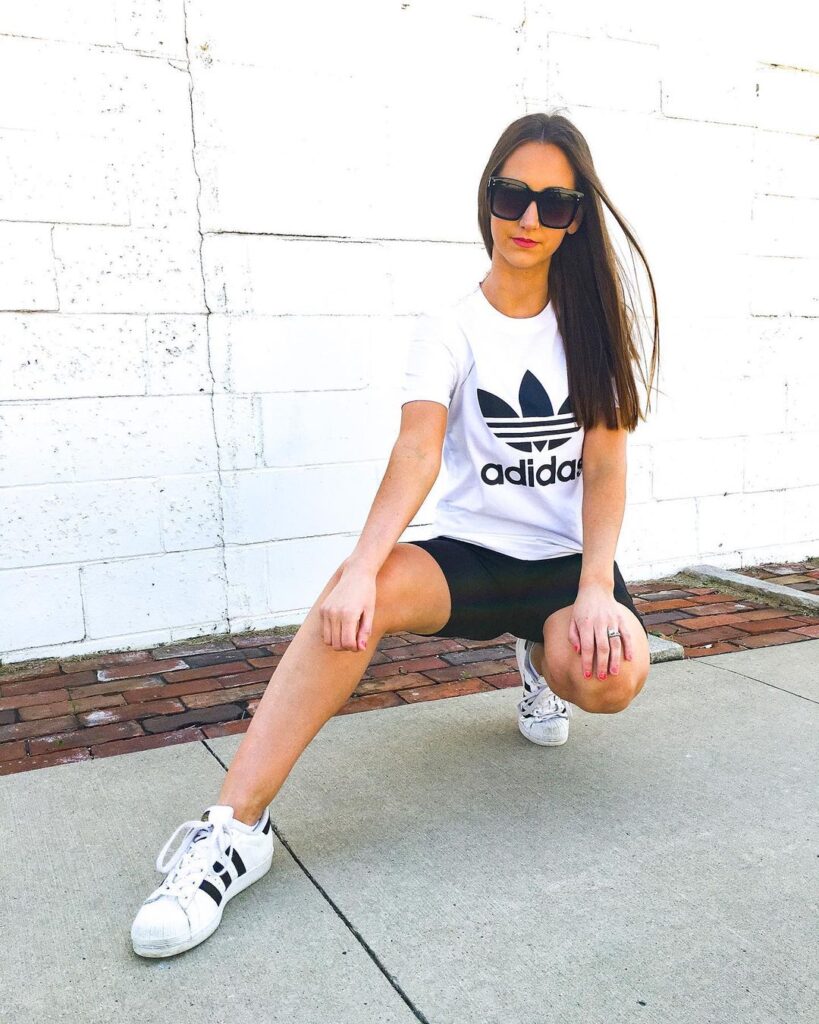 19 – Cropped Hoodies And Biker Shorts
The best thing about this outfit is that not only it is ideal for your game day but you can also wear it on casual days. You can also pair these kinds of cropped hoodies with jeans or leggings. Add a cap and sneakers to your look and you are good to go.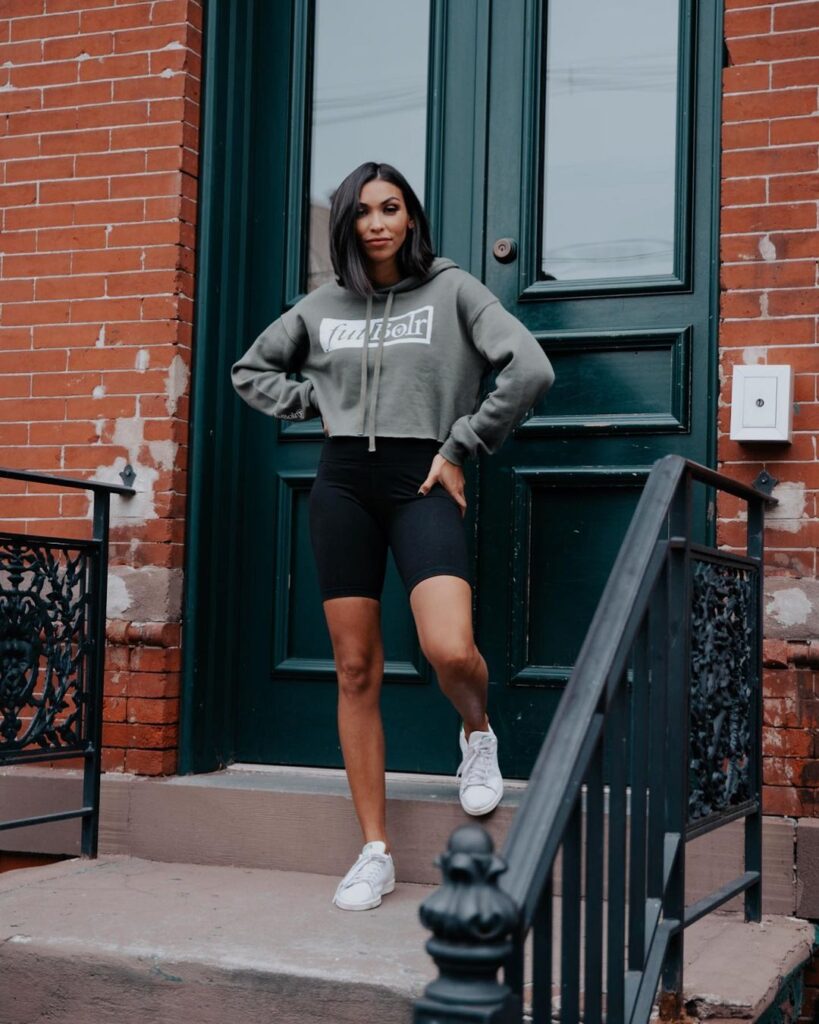 18 – One With The Denim Shorts
There is no such rule that you can only wear sports shorts to soccer. Denim shorts can prove to be an ideal choice for soccer games if paired correctly so choose the top wisely.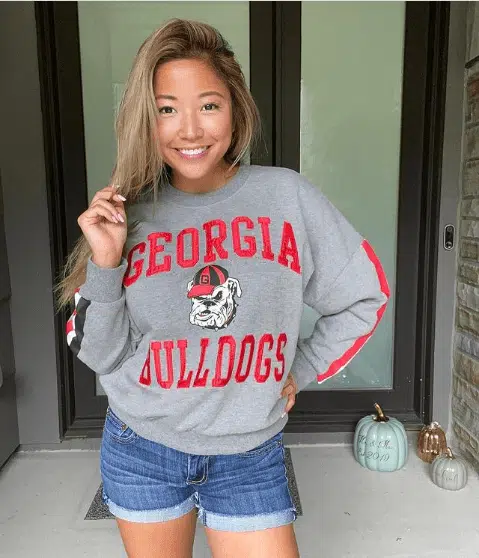 17 – Soccer Game Outfit For Winters
The cold air should never stop you from doing your favorite things. If you want to stay warm and fashionable in the chilly weather then we have got you covered. Sweaters and sweatshirts paired with leggings or jeans can be the best choice for winter and don't forget to add that cute knotted headband.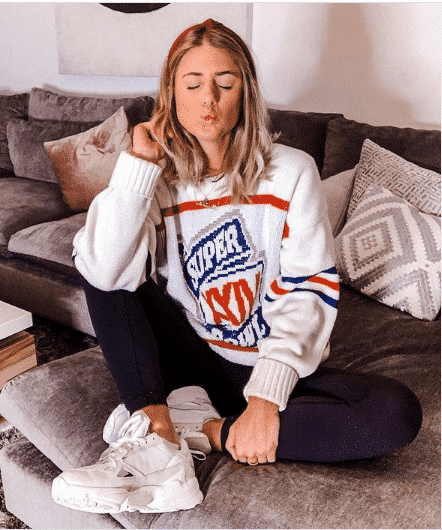 16 – Oversized Tee Shirts
Over-sized and baggy shirts are always a good choice for sports. They are super comfortable and give you an adorable look. They are also perfect for the lazy days when you don't want to put any effort into your outfit. Just grab your favorite shirt and you are prepared for the game.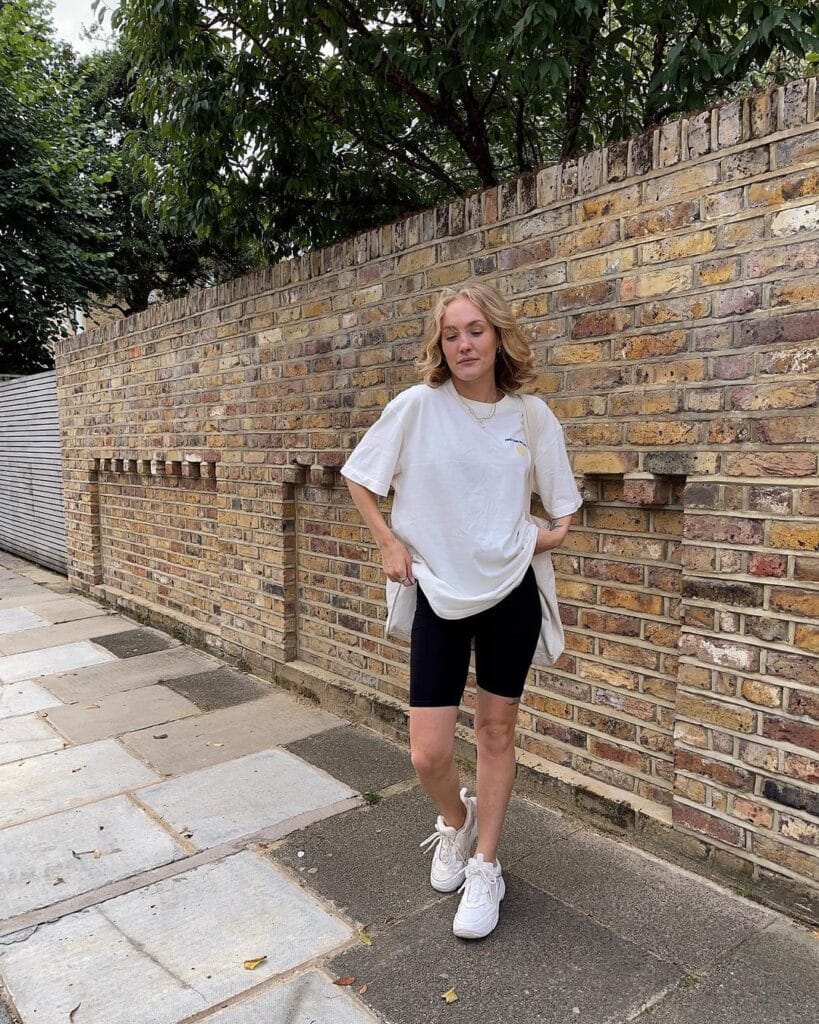 Instead of shorts, you can also go with ripped jeans:
15 – Soccer Game Date Outfit
Love this cute look for a date at the game.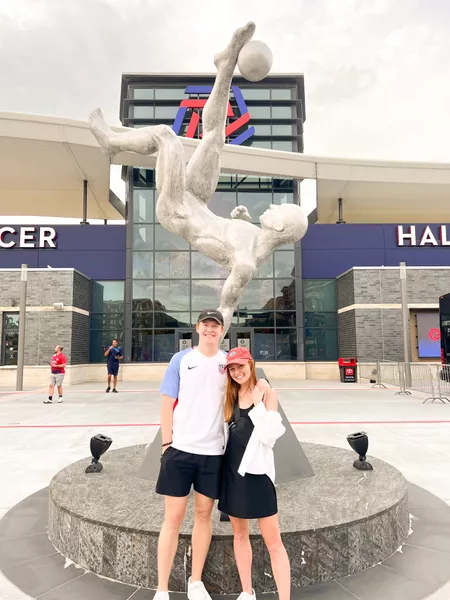 14 – Tie Around The Waist
Take a look at how you can transform a casual outfit into the sporty one just by adding layers. The simple white tee is paired with black leggings and a shirt tied around the waist. And of course, you can wear it too.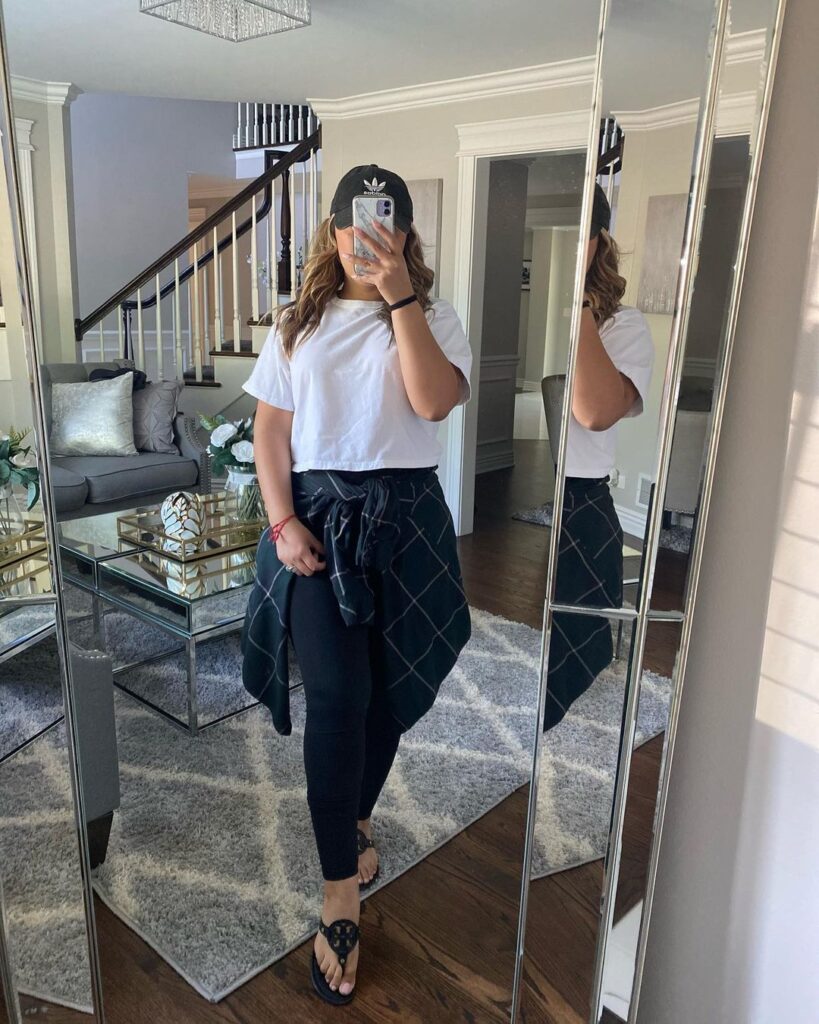 13 – Comfy Yet Chic
No matter how fashionable you look, if you are not relaxed in your outfit, you can never give your best performance. Comfort is as important as looking good is. This outfit defines how you can slay in your casual outfits too. These braids are also a perfect hairstyle for sports as they keep your hair out of your face at all times! So have a look at these easy braided hairstyles.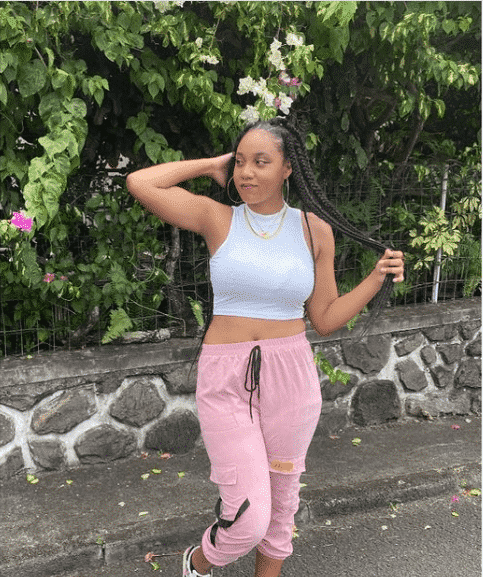 12 – Twin In Tie-Dye
Want to look this cool with your bestie? Try tie-dye! Almost every girl has a tie-dye set in their wardrobe. Only two words come to our mind when we see these sets they are cute and comfortable. The fun fact is that you can create tie-dye shirts by yourself as well. So grab a pair and twin with your BFF in tie-dye.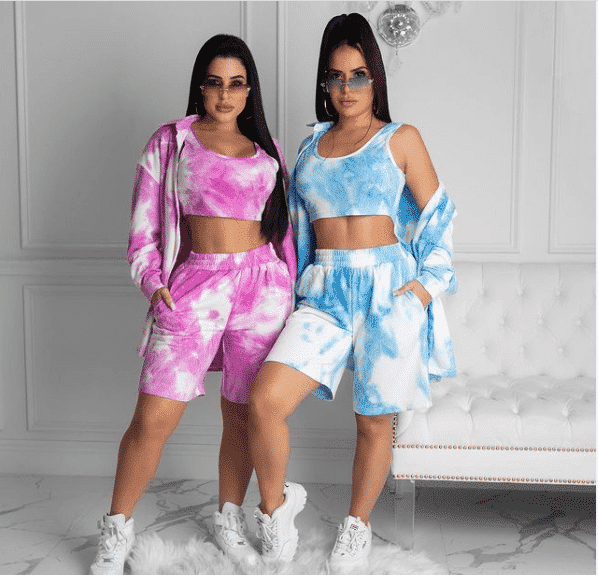 11 – Casual Soccer Outfit With Denim Jacket
If you don't have enough energy to style your outfit then try this. Denim jackets are always in trend and look good with almost every outfit. Even if you are wearing a simple shirt and shorts, wear a denim jacket with it and there you are with a perfect soccer outfit with zero effort.
You can also tie the jacket around the waist to achieve a more sporty kind of look.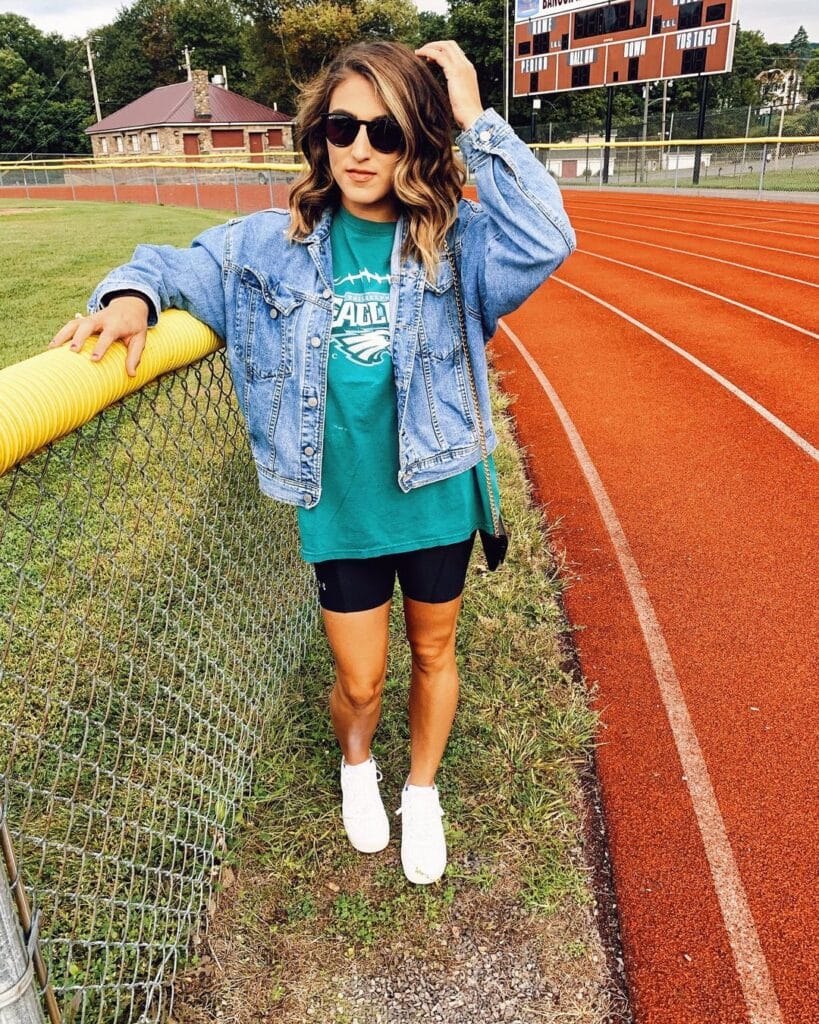 10 – Mix & Match
Does your outfit look too boring? No worries! Add a denim jacket. Mix different shades to make it playful. These high waist jeans paired with a white crop top are the perfect example of how you can mix different colors and still look good.
Just make sure that the colors complement each other and are not ill-assorted.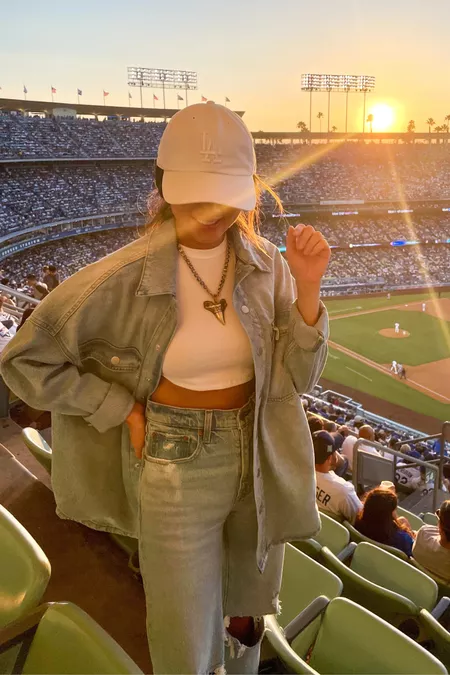 9 – One For The Pastel Lovers
Pastel colors are so in trend these days. They are instant mood lifters and besides that, they give you fresh vibes. So if you are also a pastel lover then wear your favorite colors on the game day.
Here are some more of our favorite pastel color combinations to try this year.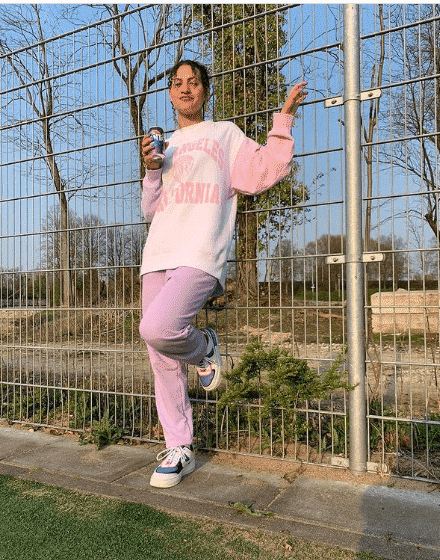 8 – All-Black Sportswear
It is said that you can never go wrong with black. If you are not a big fan of trying out different colors for your outfits then this is a perfect fit for you. A simple black oversized shirt paired with sports shorts gives you a subtle look.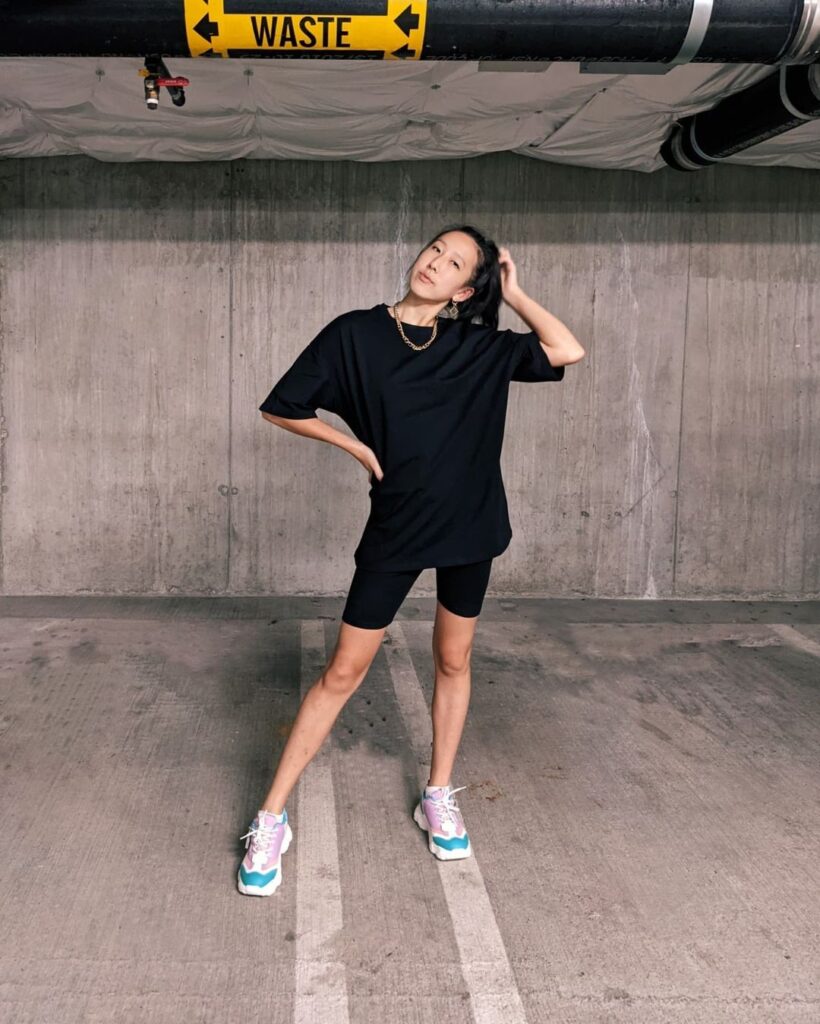 7 – Eyes On The Prize
Show off your sports spirit in an edgy way. Wear this outfit on the days when your morale is high and you want to win the game. This printed bra top and black leggings may look like a simple outfit but it gives you a flawless sporty look.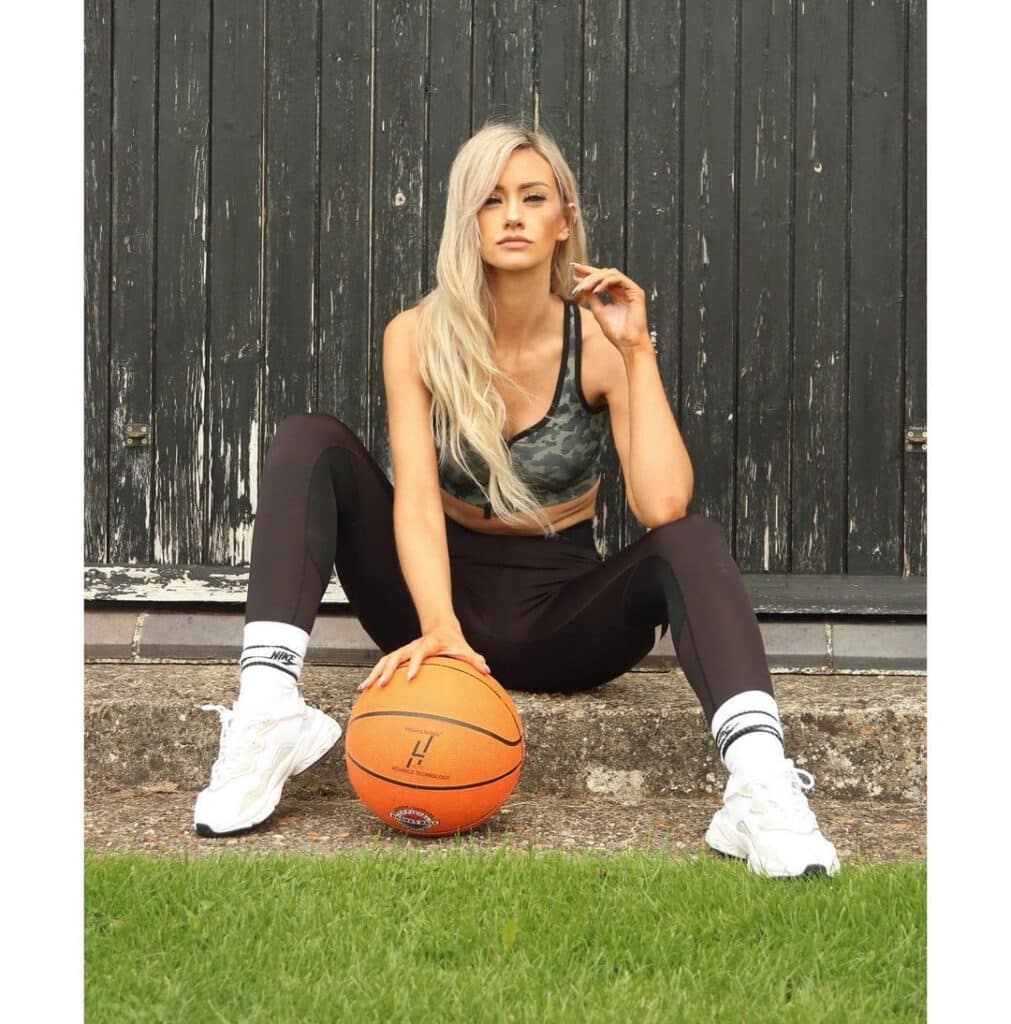 6 – Don't Shy Away From Prints
No more concerns about what people will say. Wear what you want to. This cheetah print outfit is the ideal way to tell your rivals that you are only here to roar and win.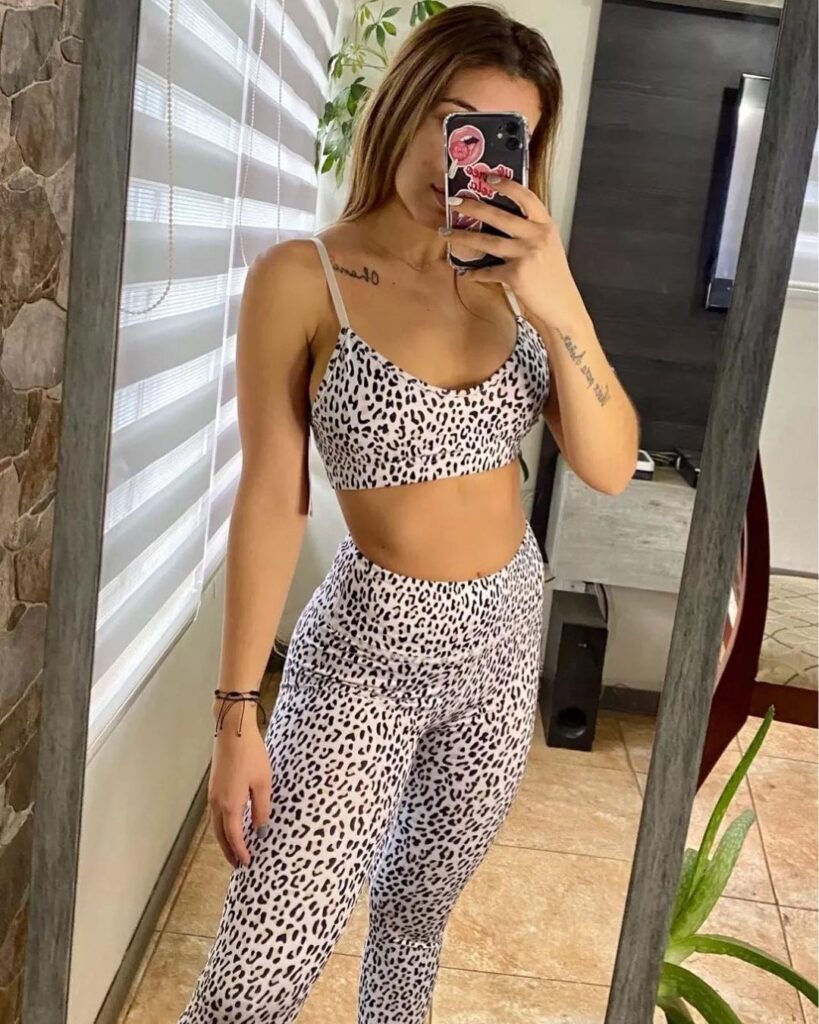 5 – Soccer Outfits For Practice Sessions
This can be a perfect outfit for your practice sessions. Just casual red trousers paired with a white top. Red and white is undoubtedly an exceptional combination and is widely loved by women around the world so you should definitely try it out if you are also one of them.
4 – White For The Win
No other color is as decent as white. You can slay every outfit if you are wearing it in white. You can either wear all-white sportswear or mix it with different color tank tops and leggings.
3 – Cute Soccer Outfit
If you think that a sports outfit can't be cute then you might be wrong at this point. Look at this adorable outfit and take some inspiration. This cute collared top with mom jeans is giving us all the lovely feels.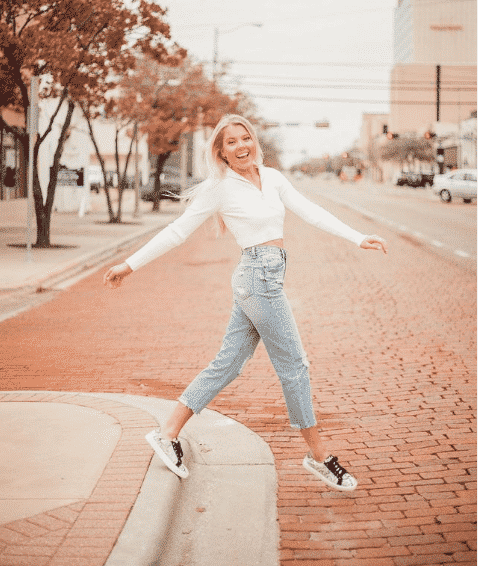 You must have paired your flannel shirt with every outfit and they do look good with everything but have you tried it with your sportswear? If not, then what are you waiting for? Look how cool this outfit looks. Simple sportswear with a layer of flannel shirt gives you all the vibes of a trendy outfit.
1 – Pretty in Pink
Everything looks cute in pink. A shocking pink hoodie along with black leggings is the kind of outfit you can easily wear in winter. Don't forget to notice the cute pink sneakers that are complimenting the hoodie. In addition to that, you can also add some accessories to this look.
Frequently Asked Questions
Q. What should I wear to a soccer game when it is cold?
Winters can be the perfect season to put on a cute soccer outfit but it can also create hurdles for your game. You should keep yourself warm by choosing long sleeve shirts and leggings. Take out all the hoodies and sweats from your wardrobe and pair them up with jeans. Carry a jacket with you in case the weather gets extra chilly. If you are only comfortable in shorts then you can add knee-length socks with them. You can easily add layers and transform your outfit into a fun one. Keep yourself warm and fashionable with these tips.
Q. What should I wear to a soccer game as a girl?
You can wear any sportswear to the game. Even a t-shirt and jeans are reasonable. But being a girl you have many options to experiment with your outfit on the field.
For tops, you can wear your oversized shirts, tank tops, or cropped shirts. For cold weather, you can wear hoodies, and sweatshirts or you can also add a layer of jackets to your casual outfits. For bottoms, you can go with leggings, shorts, capris, denim, or anything you are comfortable with. You play well when you feel well. So try to enhance your looks every day. Try new outfits, get out of your comfort zone, and give your best performance.
Q. What are some soccer game essentials?
There are not many requirements for soccer games. Adequate footwear can be a necessity as it is needed for your better performance. Try to choose comfort over anything. Being a girl you should never forget to wear sunscreen. After all your skin is equally important as your outfits. You should also keep a bottle of water with you to stay hydrated all the time.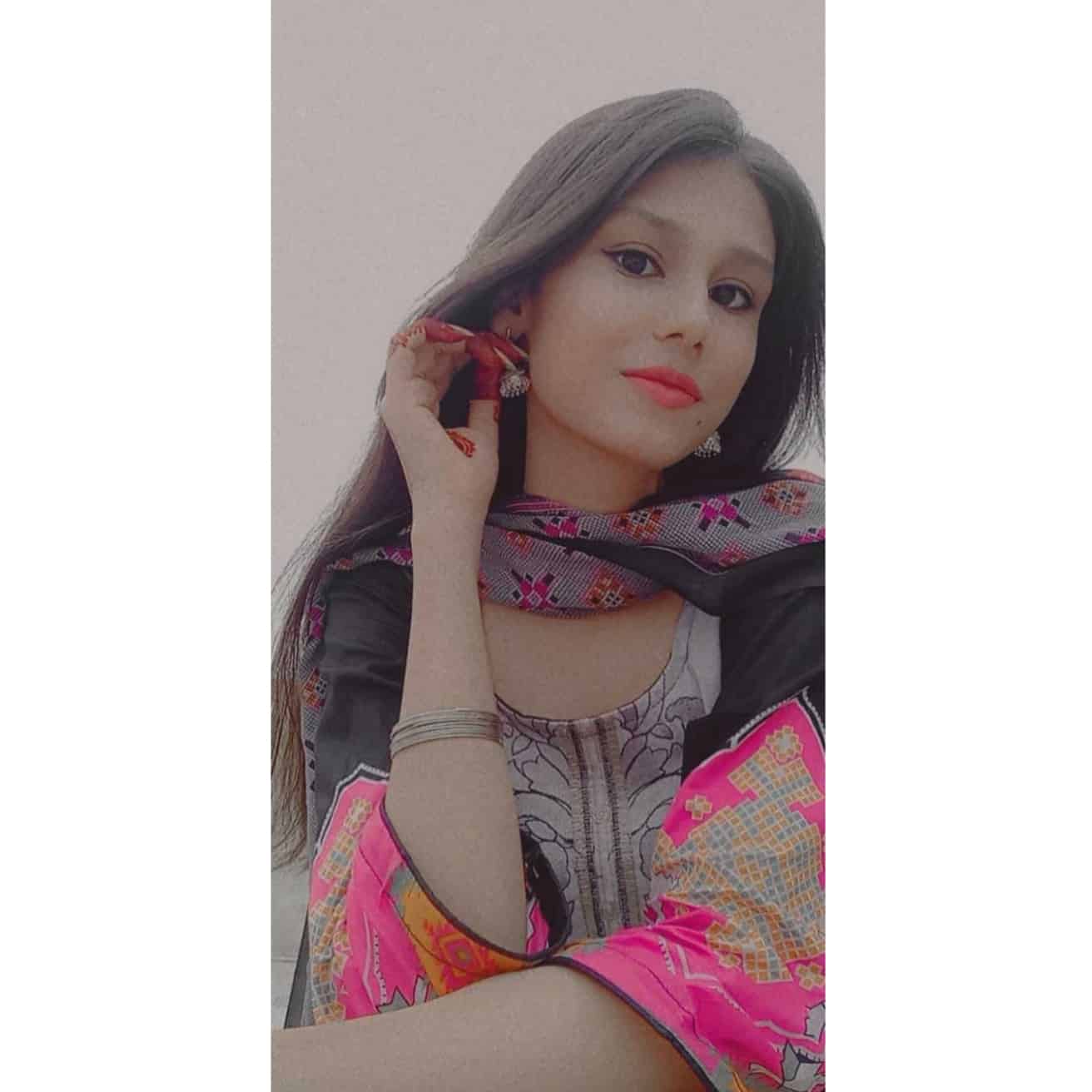 Yumna is an undergraduate business student and a freelance writer. Her life revolves around writing and reading. Being an introvert, she might not speak much but she can write for you as much as you want: )