Planning an outfit for a fun night may get overwhelming for most ladies unless you are deliberately planning a gathering to show off a specific ensemble you have in your closet! For the former, take a deep breath and start browsing your wardrobe because you are bound to find something that will work without breaking the bank.
In our last post, we did a detailed guide on clubbing outfits for curvy girls but today we're focusing on all kinds of plus-size night-out outfits.
The most essential step to dressing is to figure out the occasion you are dressing for, whether it is a night girl's night out, hitting the clubs, or a romantic date with your significant other. If there is a dress code, half the work has been done for you, but unfortunately might mean limited options.
Luckily, we have gathered the trendiest looks ranging from hot & sexy to cute & relaxed. So get ready to slay the night away in your killer looks!
What to Wear to a Night-Out as a Plus Size Woman?
More often than not, sticking to the classics is the trendiest way to go about things. Thus, a good old oversized button-down in crisp white color, french tucked and paired with ripped jeans and bright red stiletto heels is the trendiest way to look like an icon.
Accessorize with gold hoops & dainty jewelry, and add a bolder aspect to your look by pairing a hot red lip with your shoes. This outfit is simple, easy to style, readily available in your closet, and looks beyond phenomenal!
Moreover, you need to choose the appropriate colors that complement and make you stand out. Usually, darker tones, including red, black, navy blue, and emerald green, are all colors that work effortlessly and are recommended by the majority.
However, bright colors, including yellow, white, pink, and lavender, are excellent shades to rock. You can make them pop by styling them with bolder patterns and silhouettes. In short, do not be afraid to experiment and see what works best for you! You never know what might end up working best for you!
Styling Tips
Wear the type of outfit you are comfortable in! There is nothing more uncomfortable than being stuck in clothes that do not get you feeling yourself.
Comfortable shoes are key! You never know, you might end up walking long distances or being up on your feet. But that does not mean you end up wearing sneakers, flip-flops, or running shoes. The safest option is to opt for your worn-in, comfy pair of heels or boots.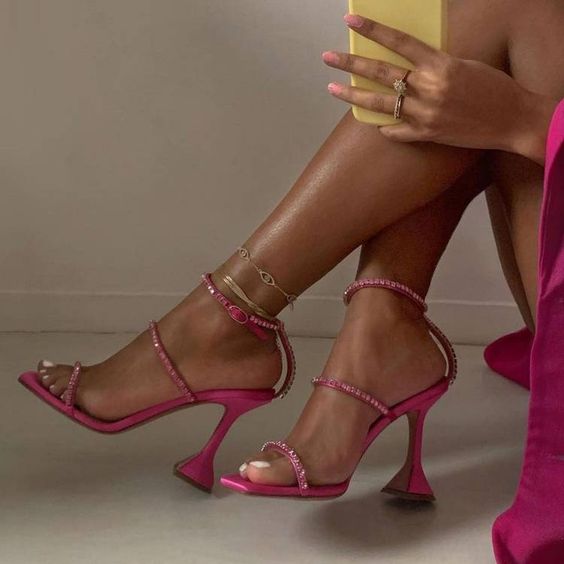 It is time to pull out your finer collection of clothes. You want to leave behind your sweats, athleisure, and hoodies.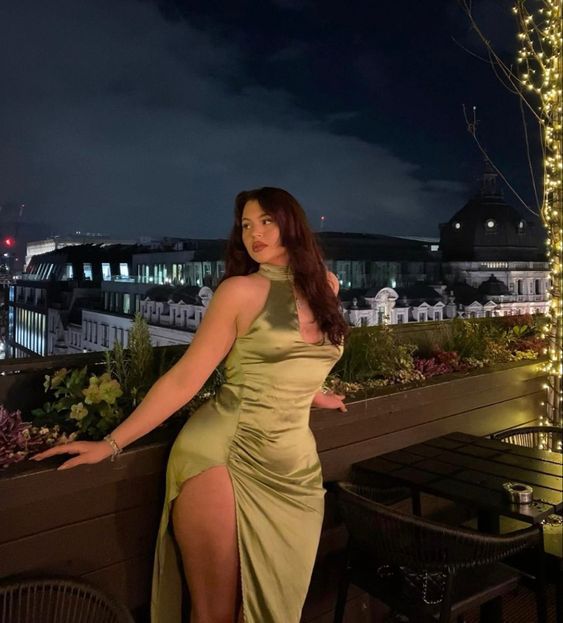 Appropriate accessories and jewelry are a must to complete your look. It is probably a smart idea to leave your expensive and valuable pieces behind in case of being lost or stolen.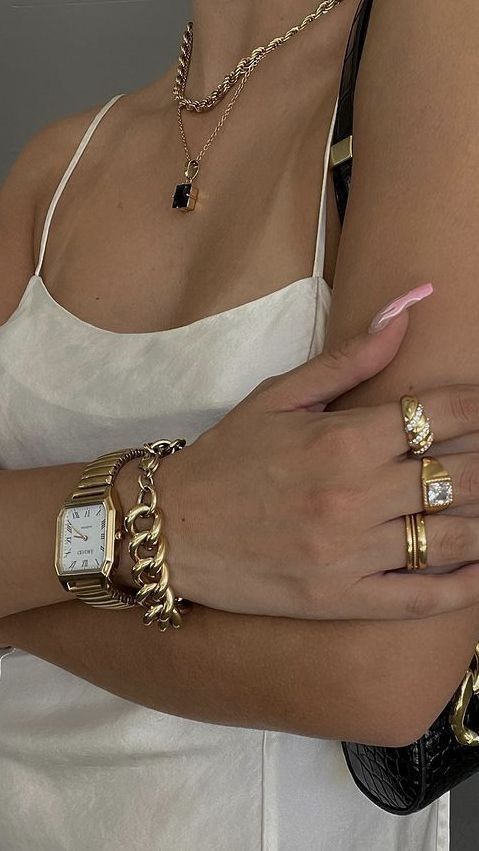 Gather an idea of what your friends or peers are wearing to blend right in.
Give yourself the appropriate time to do your hair and make-up without having to rush and freak yourself out at the very last minute!
Get ready to delve right in! You are going to find all sorts of outfits for formal, semi-formal, and casual nights out, along with ensembles with pants, shorts, skirts, jumpsuits, or dresses!
Celebrity Edition
46 – Step Out in a Fringed Sweater & Thigh-High Boots Like Ashley Graham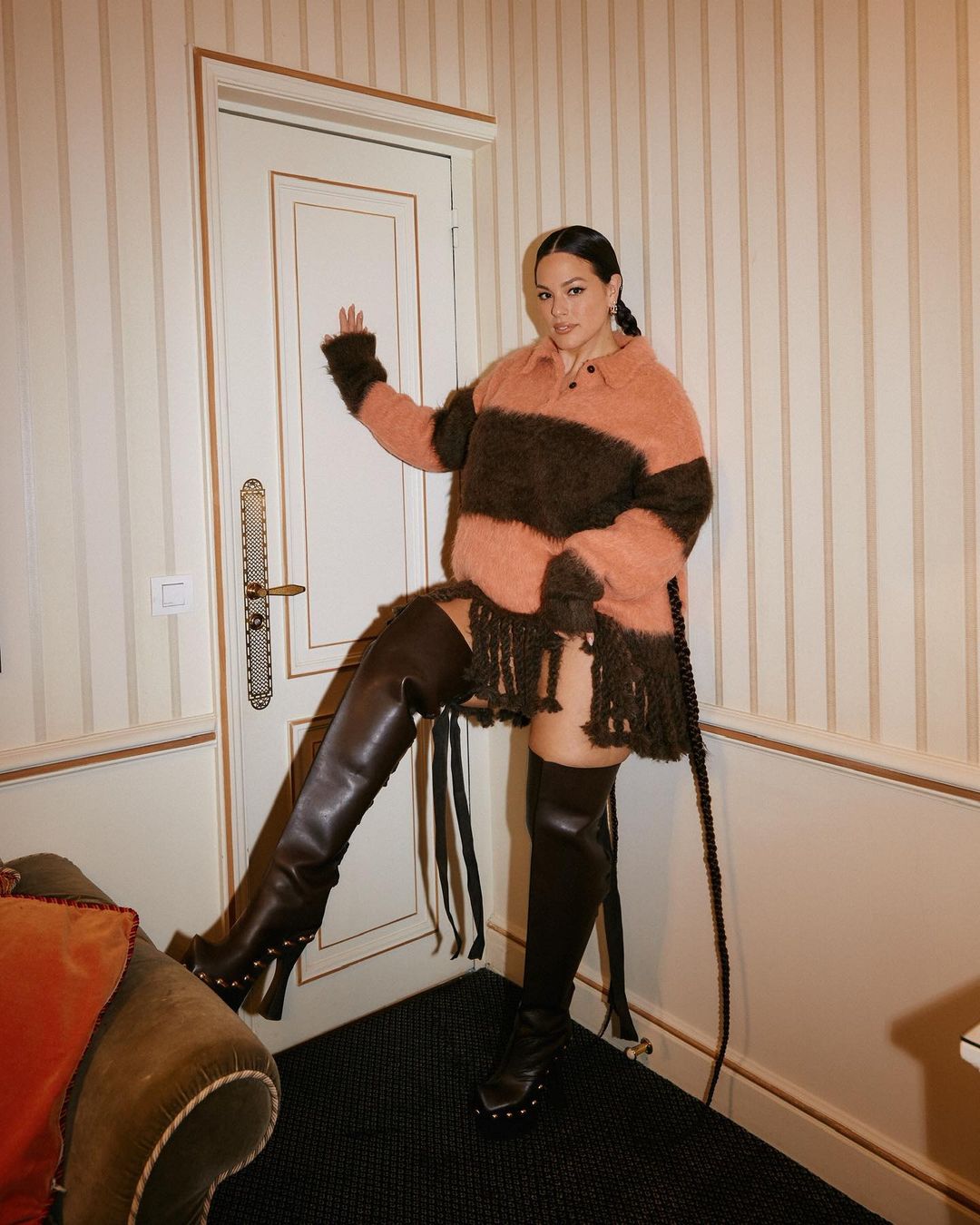 45 – Paloma Serving Major Looks in All White Paired with a Glossy Lip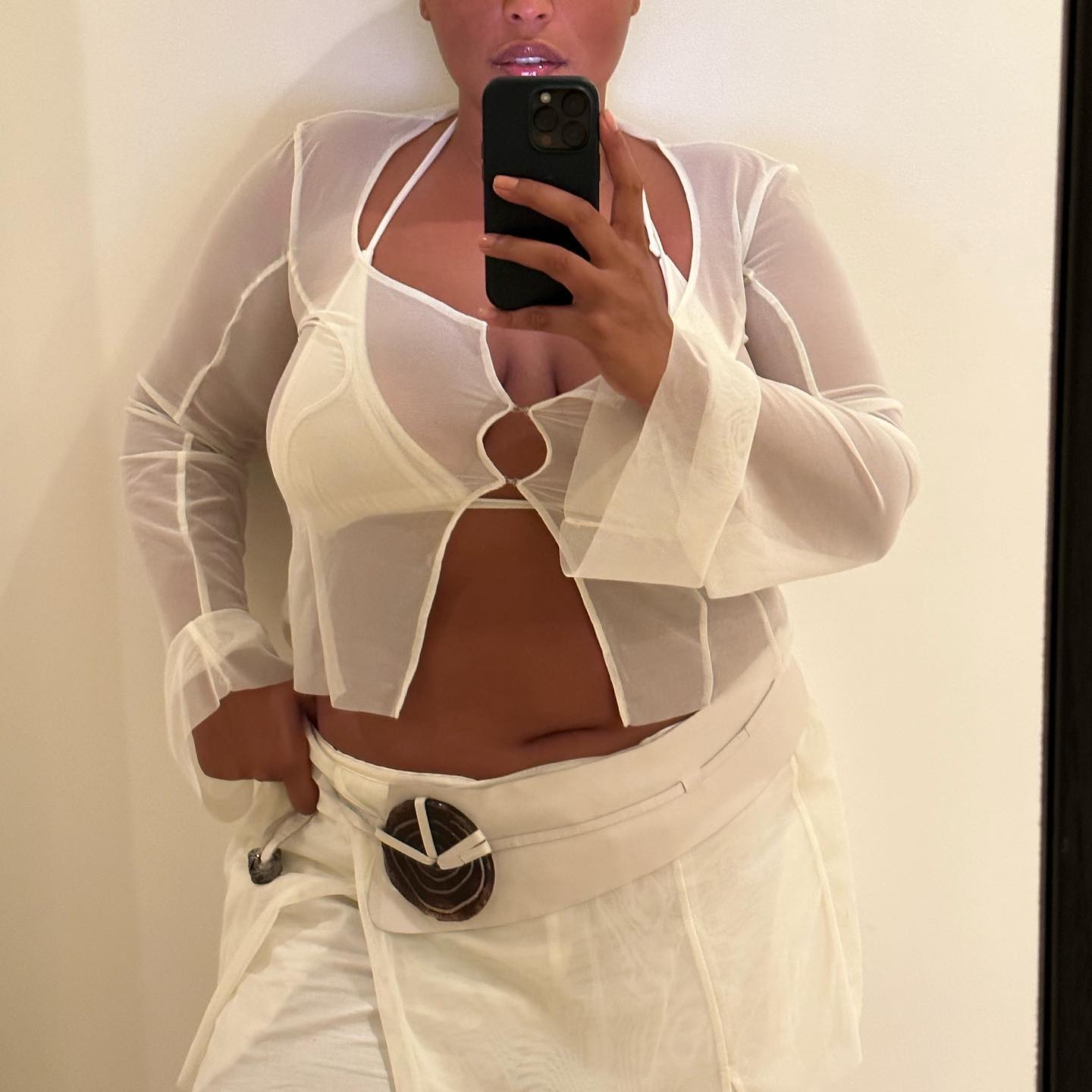 44 – Channel the Lastest Trends to Your Fit Like Barbie Ferreira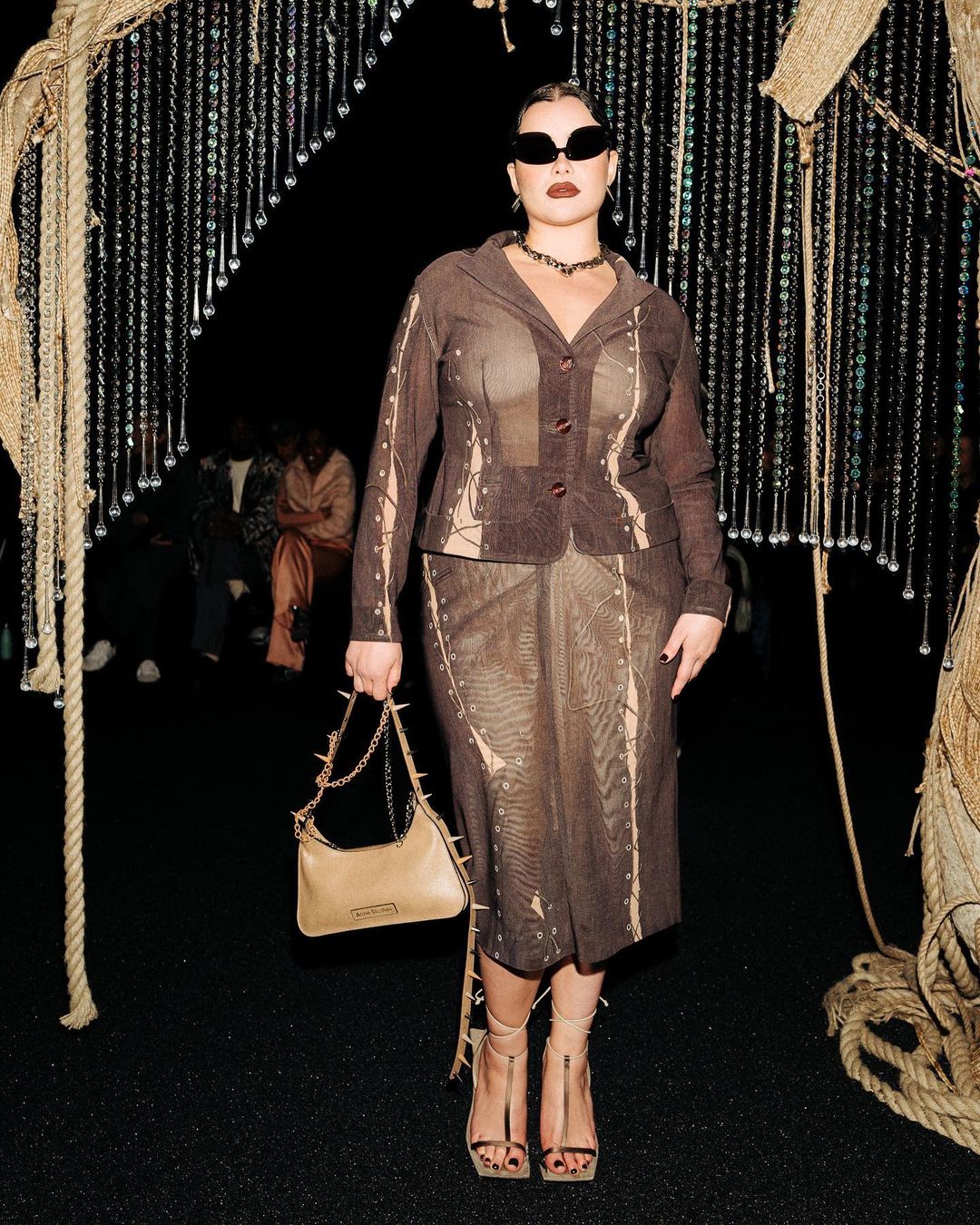 43 – Add a Hint of Pink & Sparkle to Create a Balanced Look
The camouflage pants and oversized blazer look phenomenal paired together but exude more masculine vibes. Thus, to make it more feminine and true to your taste, add a bubblegum pink purse and sparkly heels. It would contrast well with the clothes and help create a very balanced look!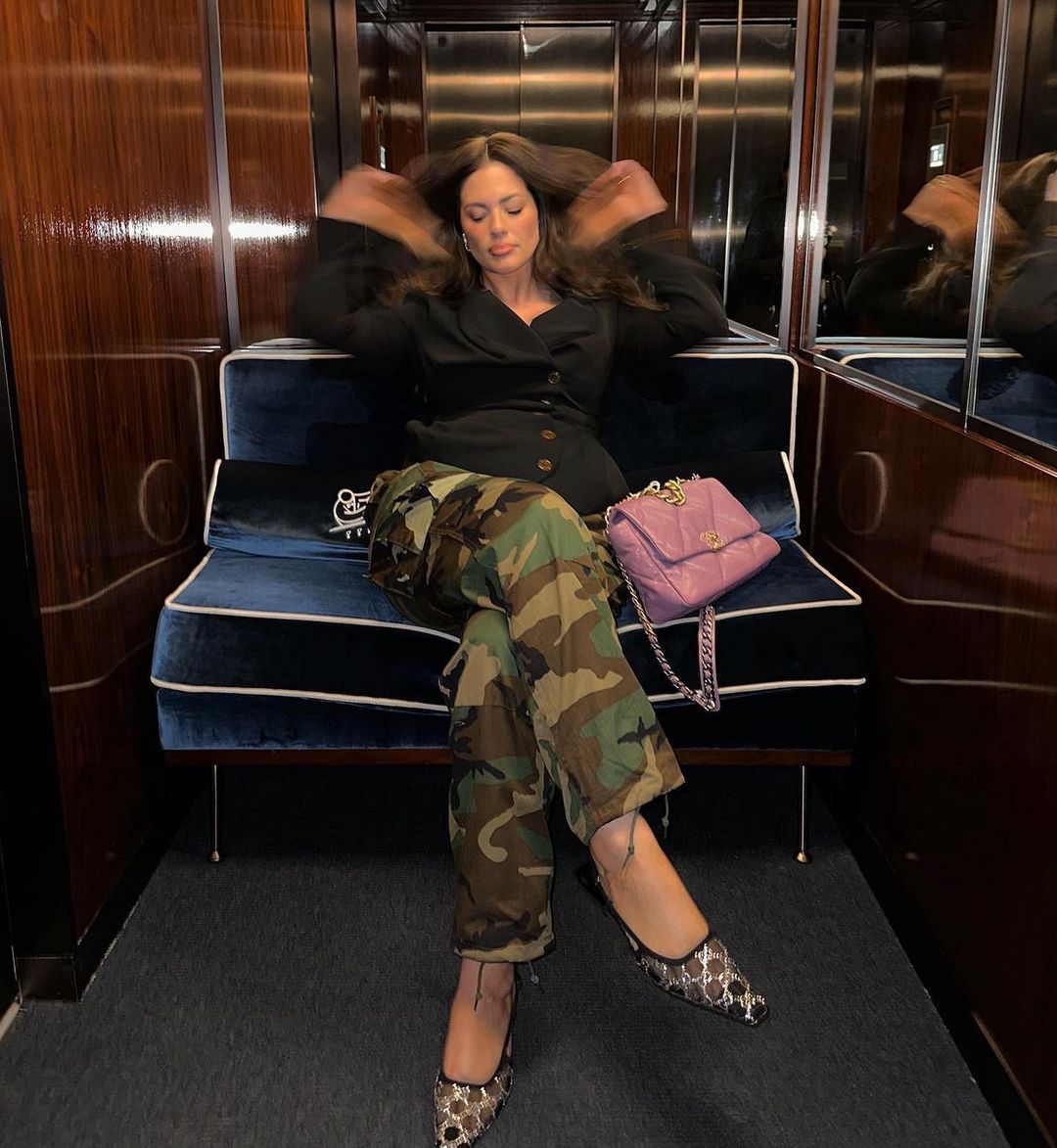 Pants & Jumpsuits
42 – Go Bolder with a Pop of Red or Deep Nude on the Lips
The best part about an outfit like this is the versatility regarding the weather. It is perfect for a winter night out, but if it gets warm, ditch the gorgeous jacket and flaunt your top!
41 – Decked Out From Head to Toe in Hot Pink
This look is definitely not for the faint-hearted. If you are fiery, bold, and love to be the center of everyone's attention, there is no better way to do it than this! Please make sure to keep your hair, make-up, and accessories minimal to create and balanced, and cohesive look.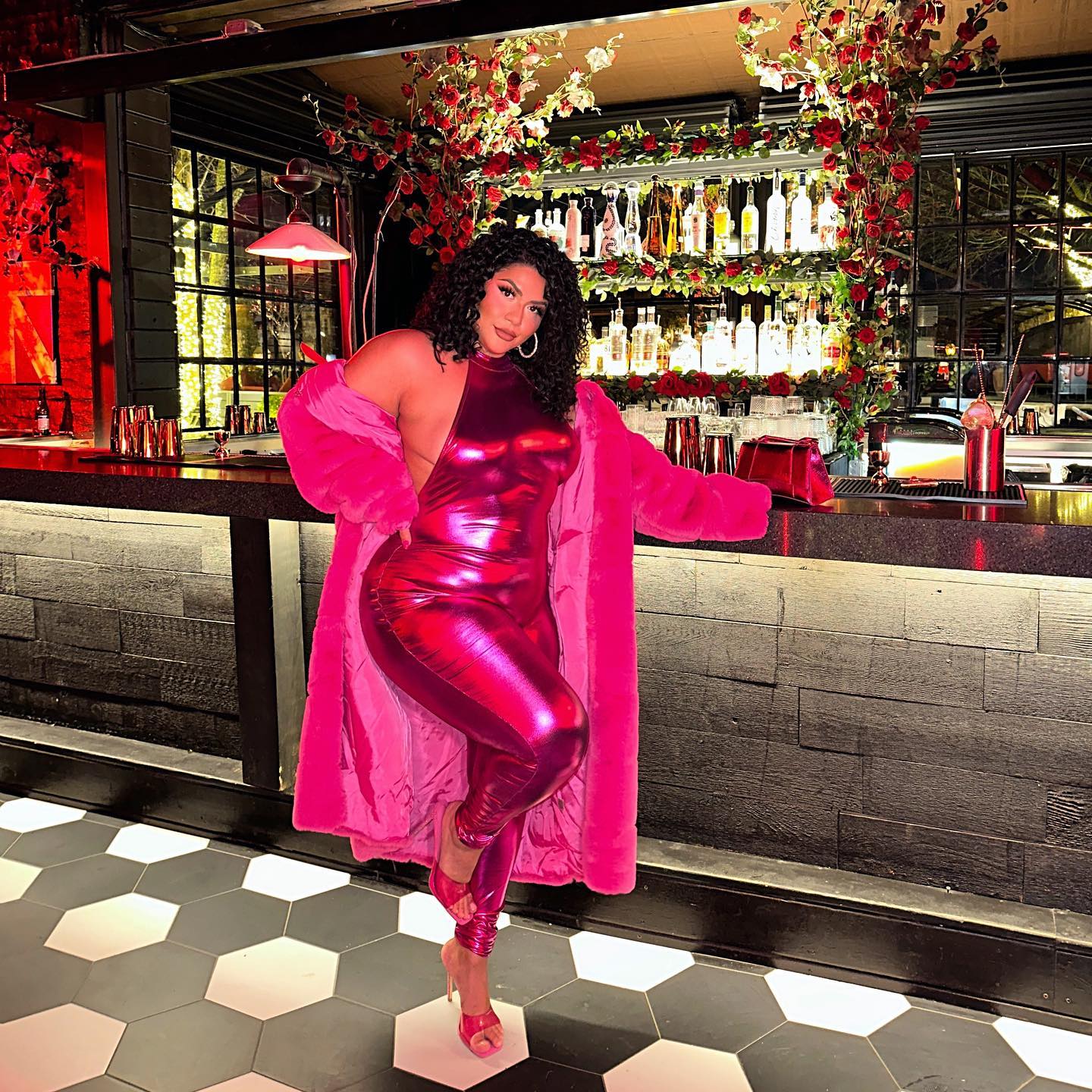 40 – Play Around in Shades of Yellow & Orange for the Warm Evenings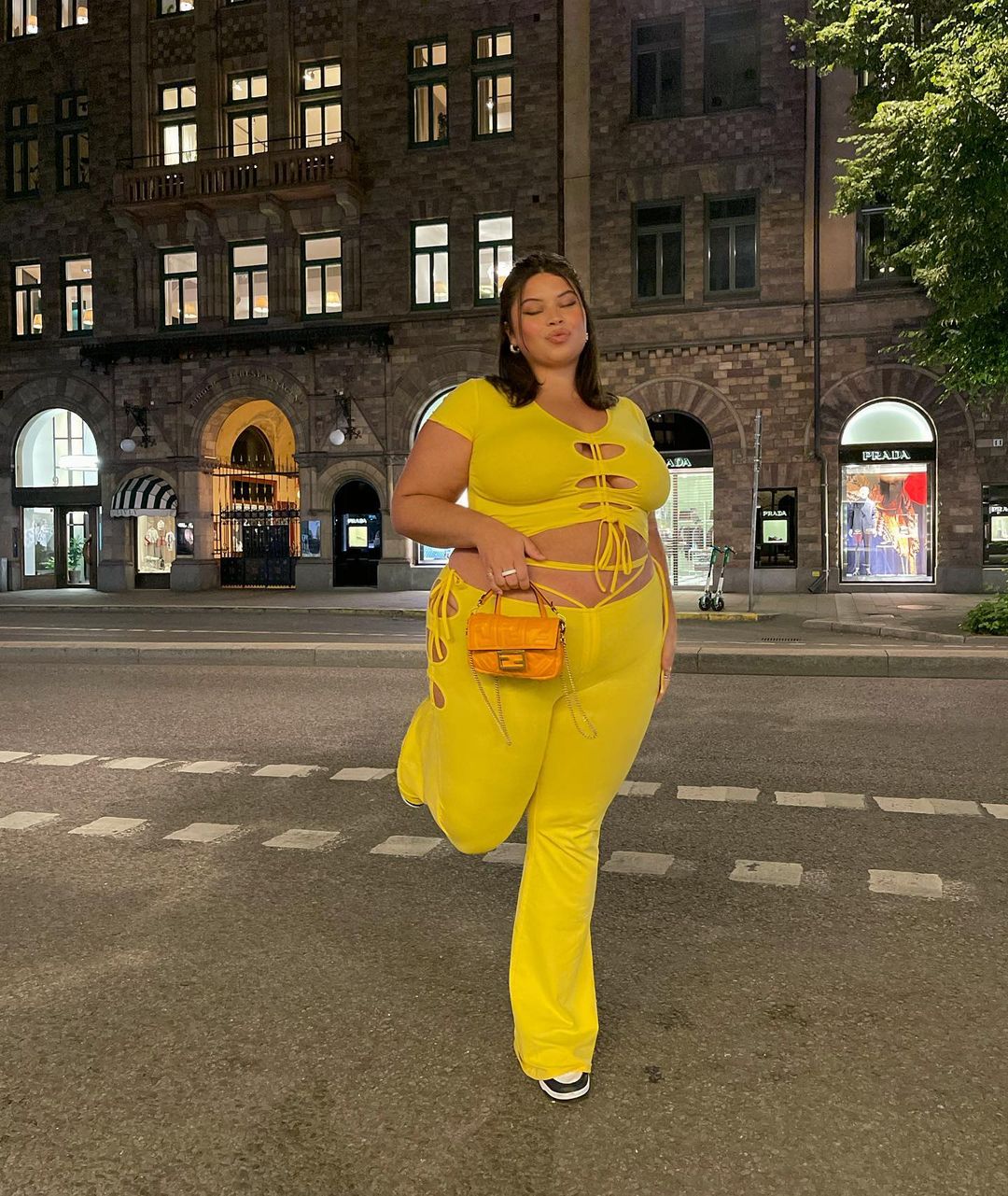 39 – Add Dainty Gold Jewels To Complete This Gorgeous Outfit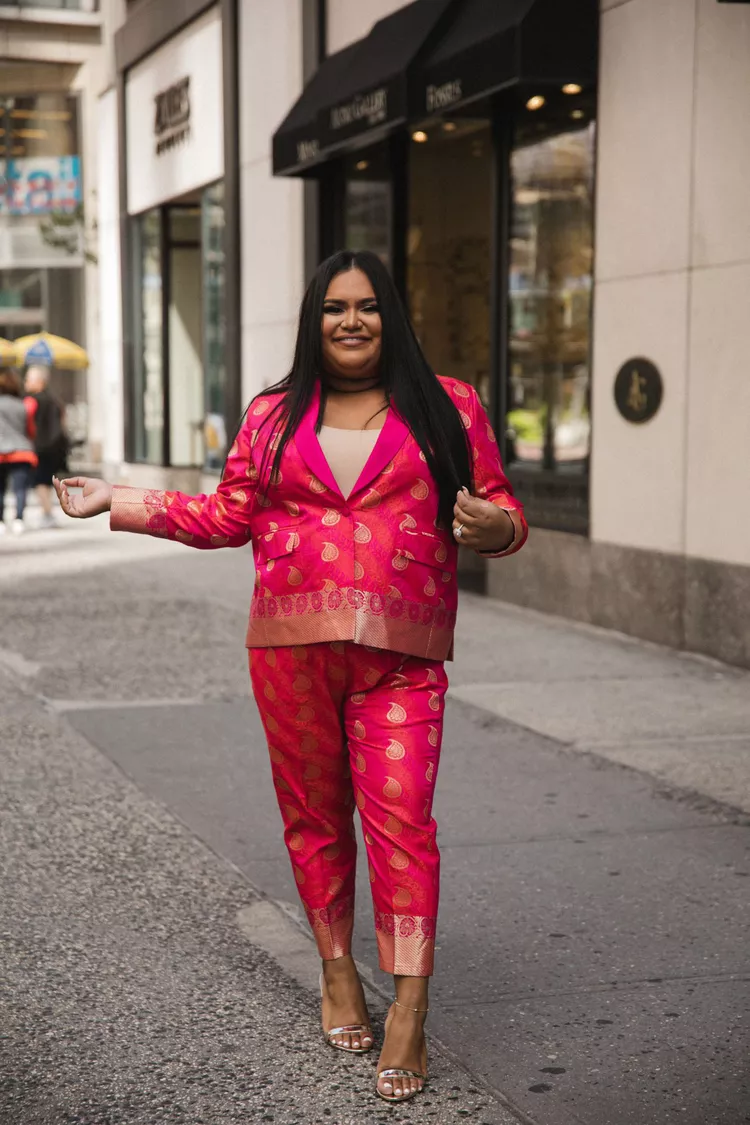 38 – Add a Trench Coat in Black When Stepping Out to Exude Mysterious Vibes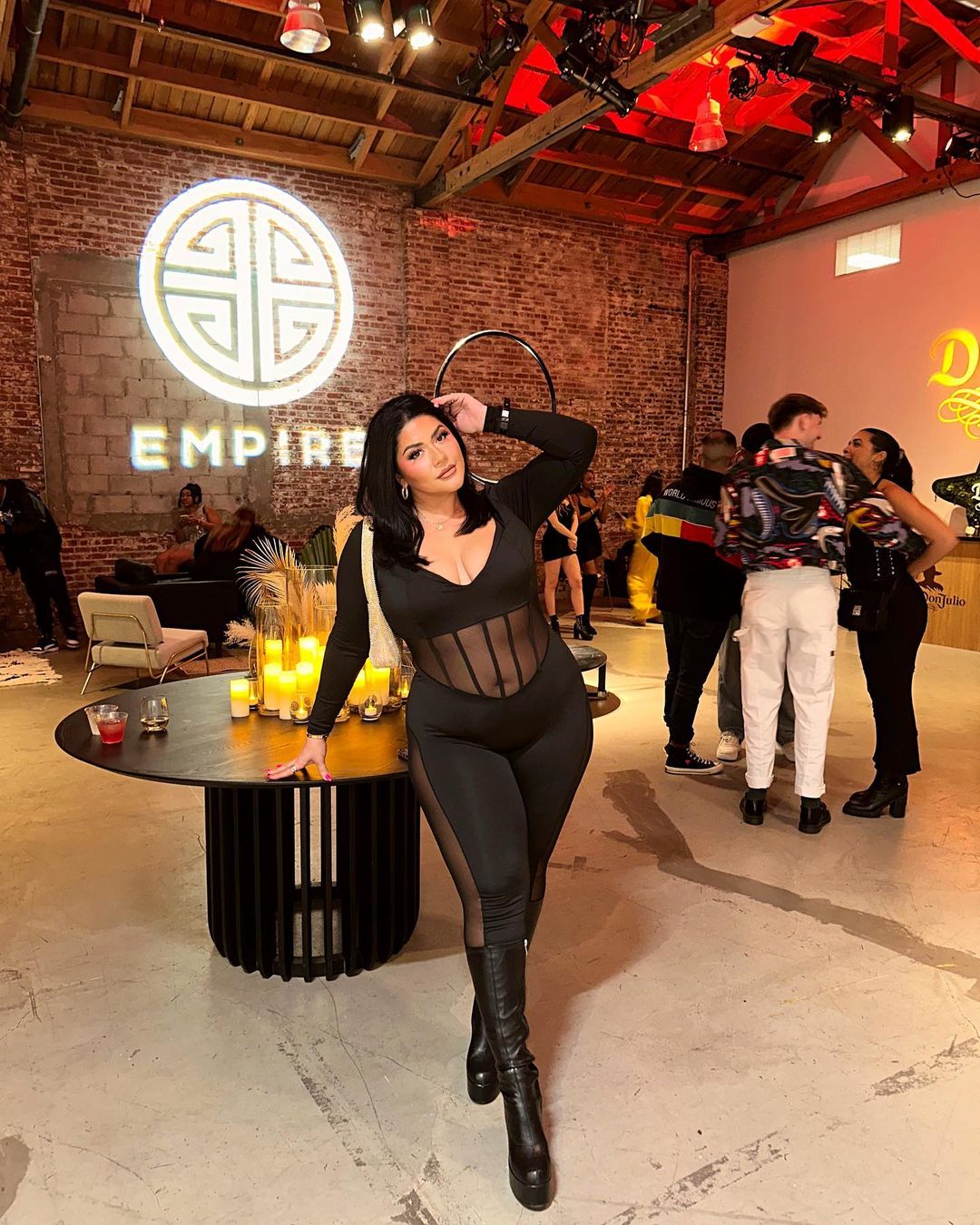 37 – Embrace the Christmas-y Vibes in a Gorgeous Green Jumpsuit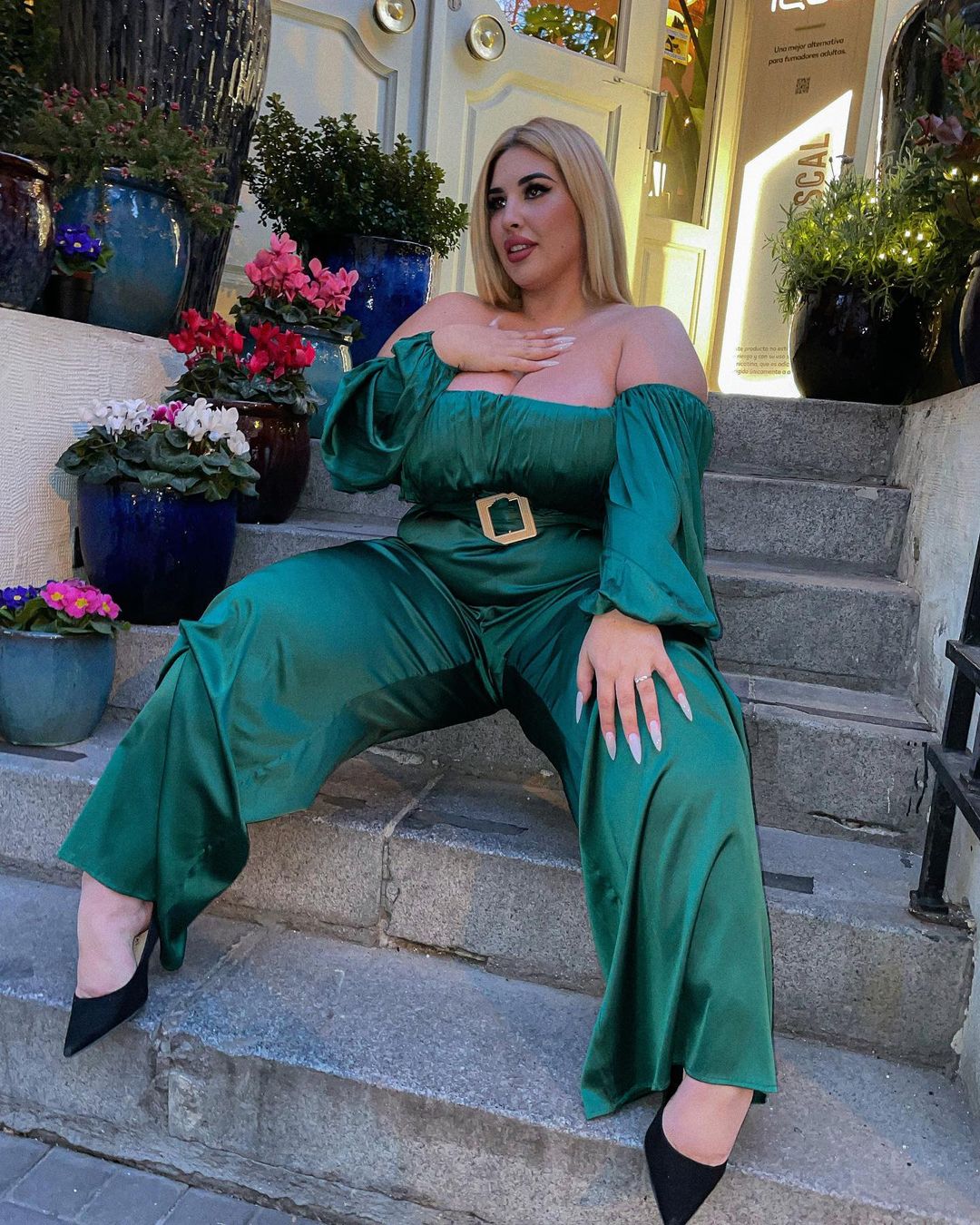 36 – Add a Beaded Chain to the Waist To Make Your Fit Extra Glam
You can add statement sparkly earrings and rings to enhance your attire and make it more appropriate for a fancy evening! This one would be a great outfit for plus size teens.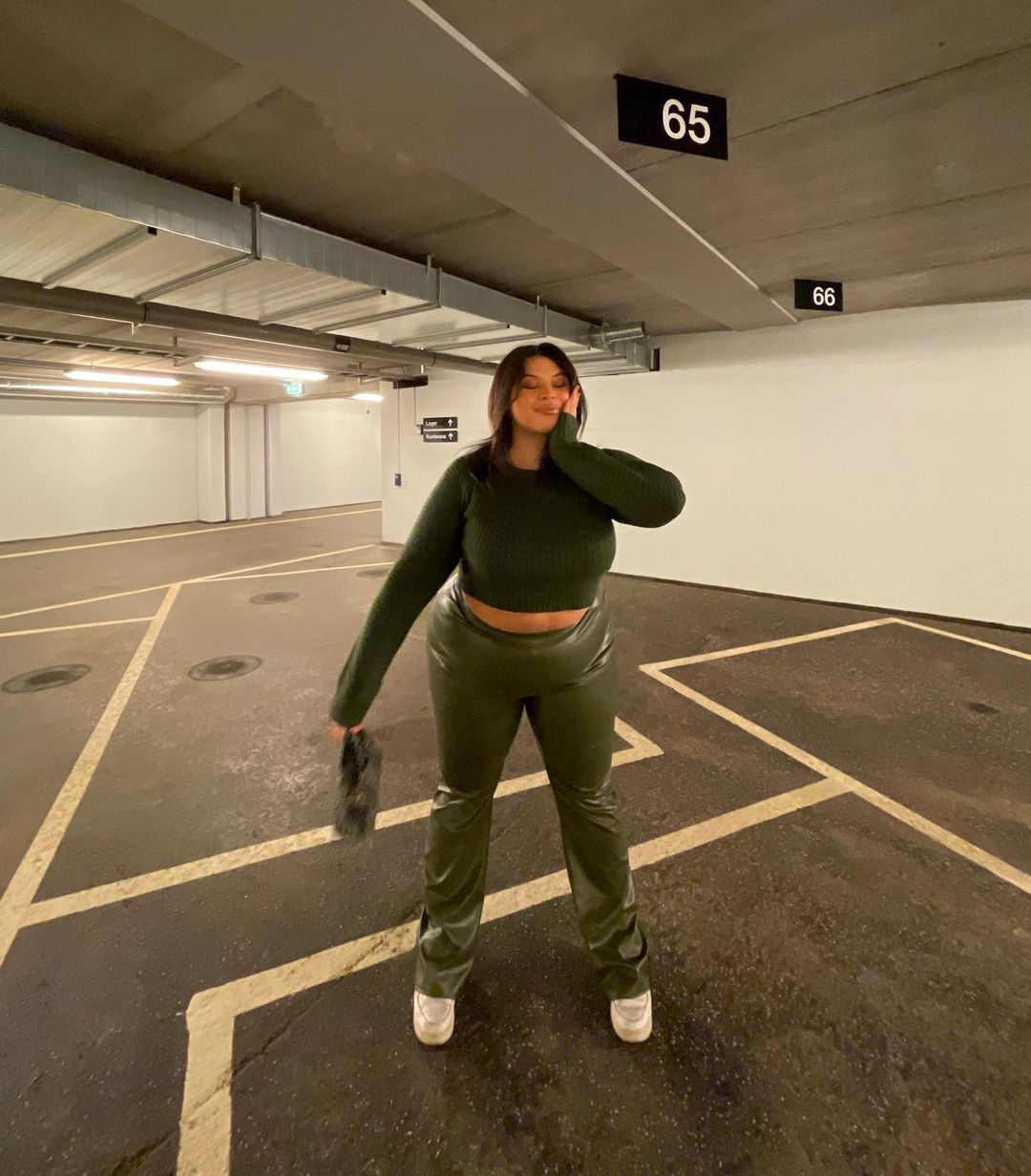 35 – Can't Go Wrong with a Pair of PVC Heels to Complement the Pink Tones
Various shoes will complement this outfit, but the best pick would be a pair of PVC embellished heels. The simplicity of the shoes will enhance the gorgeous pinky tones of the ensemble while adding a hint of appeal with the embellishments.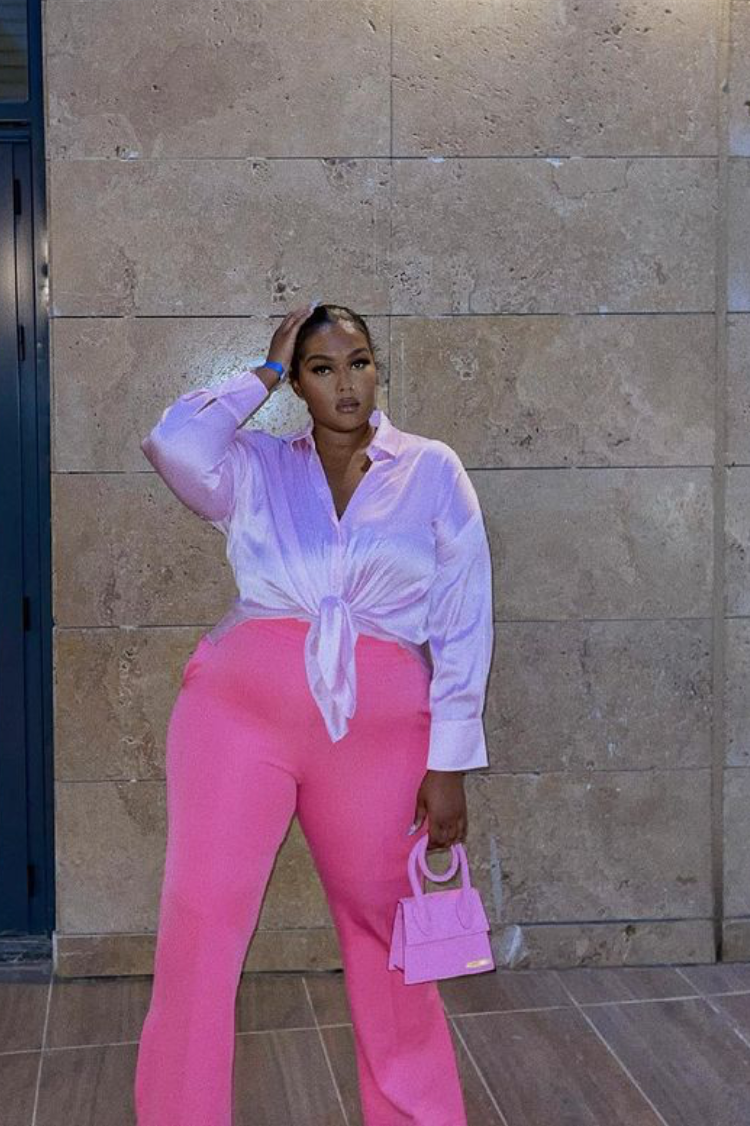 34 – Get Glammed Up for a 60's Themed Party!
The flared jeans are so on-brand for the 1960s or 70s-themed party! So if you have a fun – and funky – night planned ahead of you, this outfit is the winner! The bright coral makes this attire bright and looks fabulous with a coral lip.
I would suggest swapping the heels for a green pair to match the headband and unify the entire look.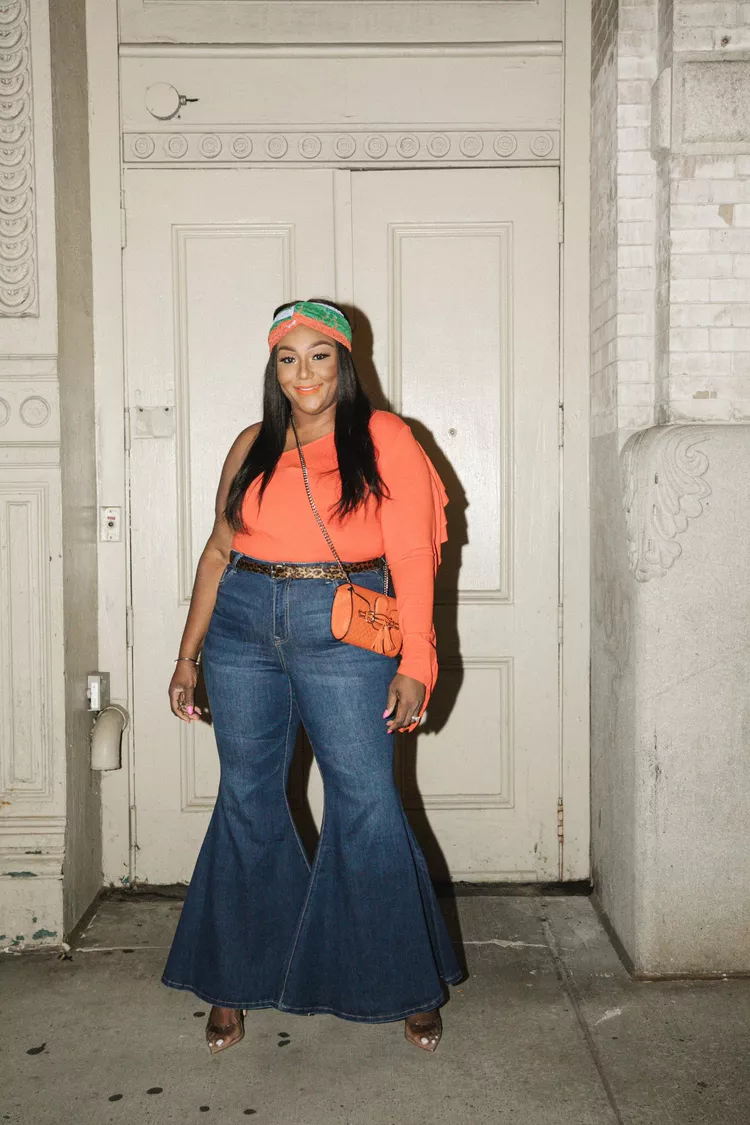 33 – Comfortable Attire is the Way to go for a Concert with a Friend
Your best bet is to stay comfortable if you are going to be dancing and having the time of your life all night long with your best friends! This ensemble is the definition of keeping things classy and staying cozy.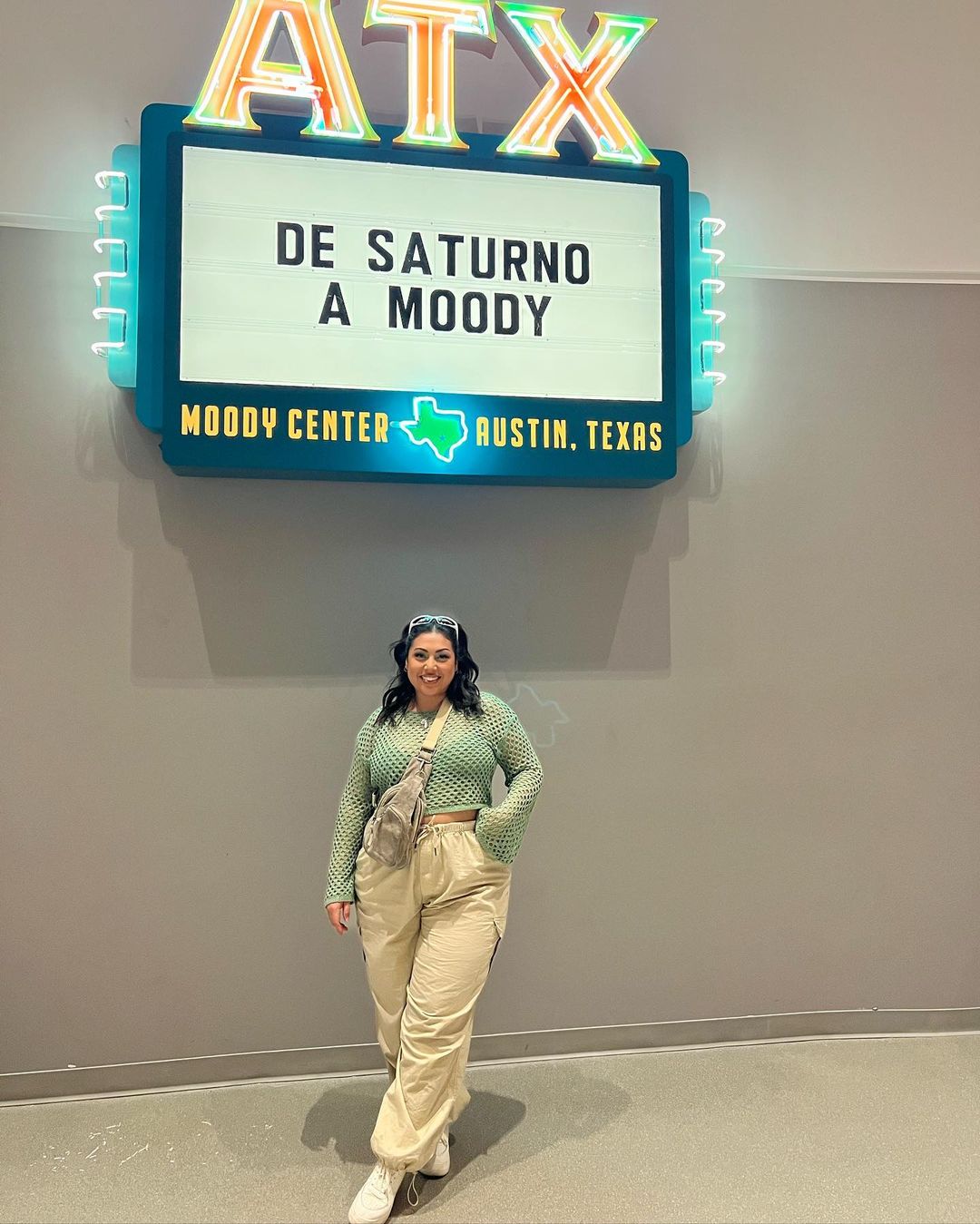 32 – Swap Those Shoes for a Classier Pair of Stiletto Heels
This gorgeous sequined dress calls for fancier shoes to nail the fancy vibes. Therefore, a trendy pair of stilettos from Zara in black or silver would do the trick and complete your fit!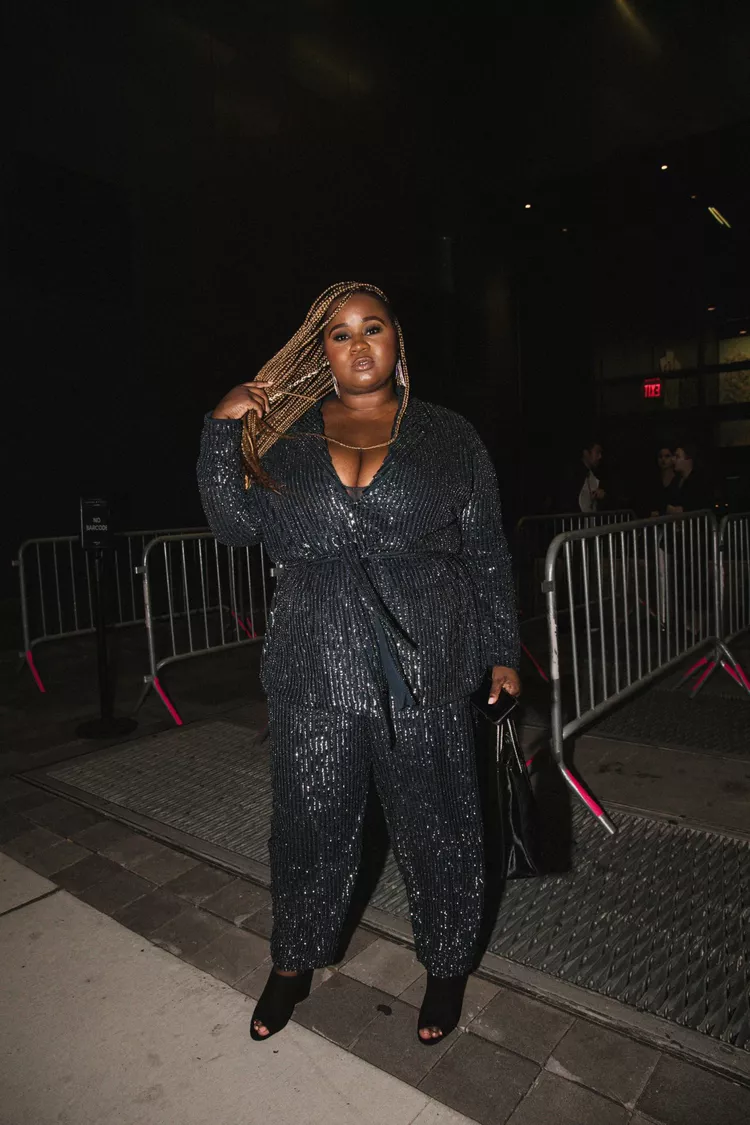 31 – Add a Pop of Color Through a Bold Lip or Accessories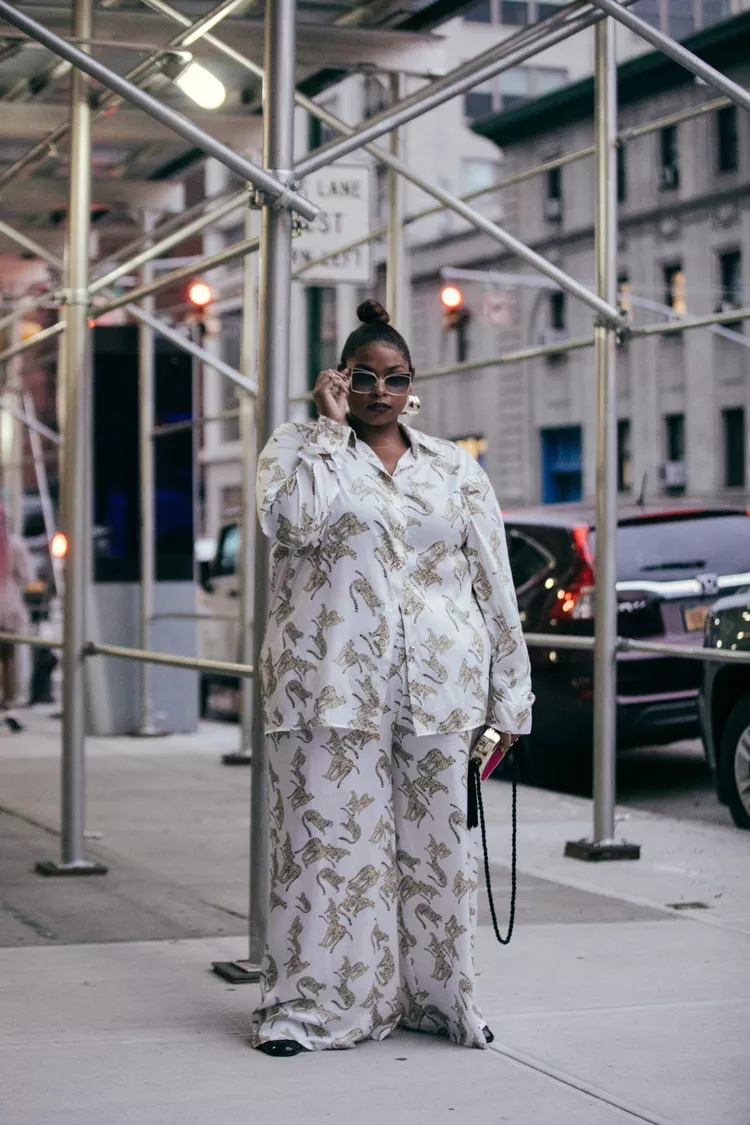 30 – Leather Pants Can Be Styled Up or Down Depending on Your Plan for the Night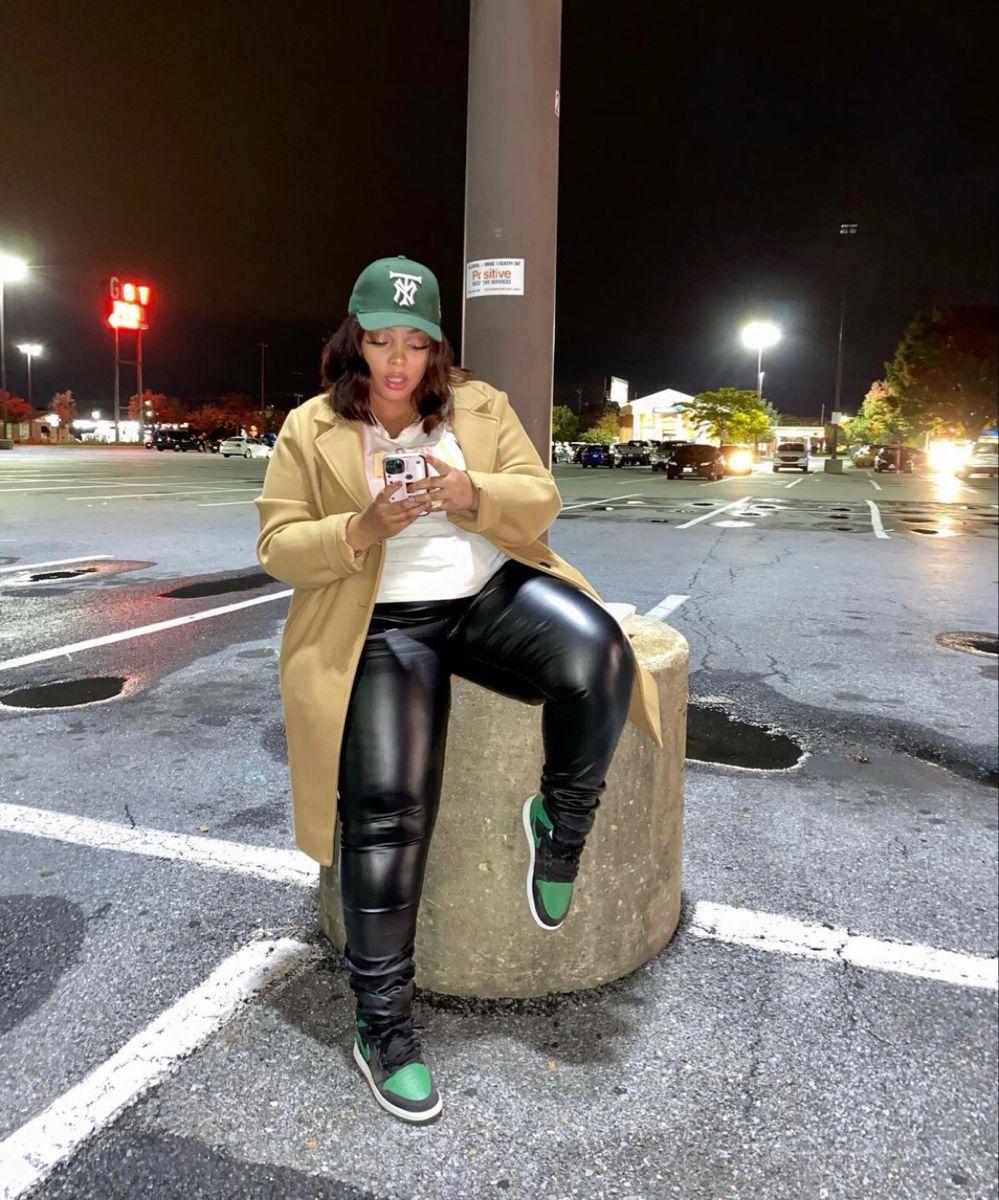 29 – Accessories in Shades of White & Sparkles to Make the Fit Fancier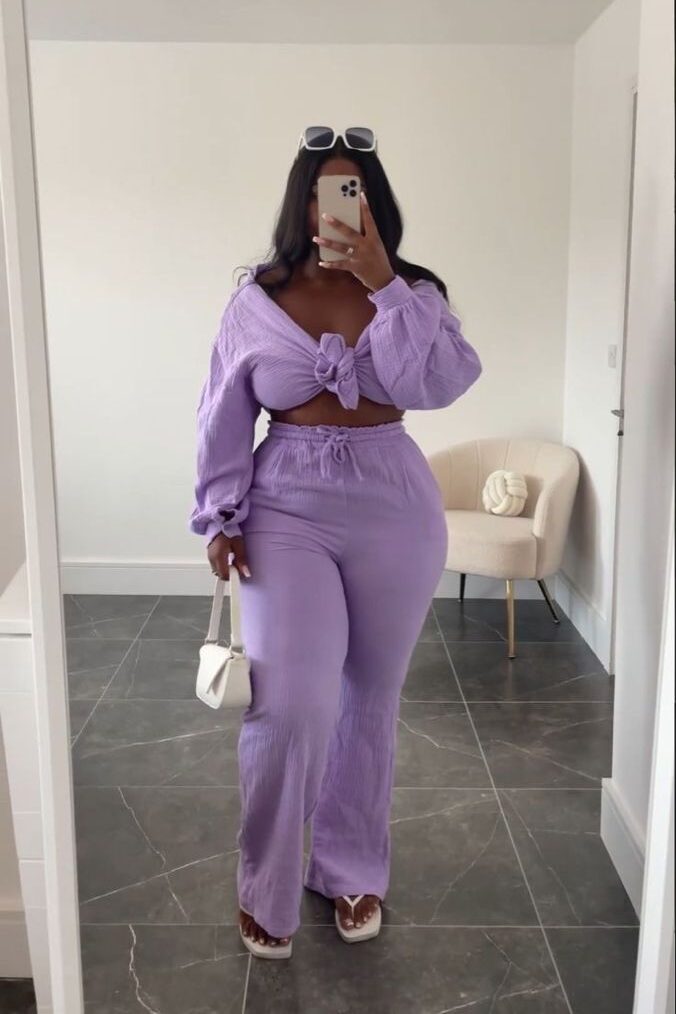 28 – A Pair of Ankle Booties Black Will Complement the Glasses
The slippers are super cool and comfortable, but you might want to leave them behind for an exciting night ahead of you. You can swap them with a pair of your trusty black booties. They will complement the jumpsuit, unify your look and get you ready for all your plans without having to compromise on your comfort.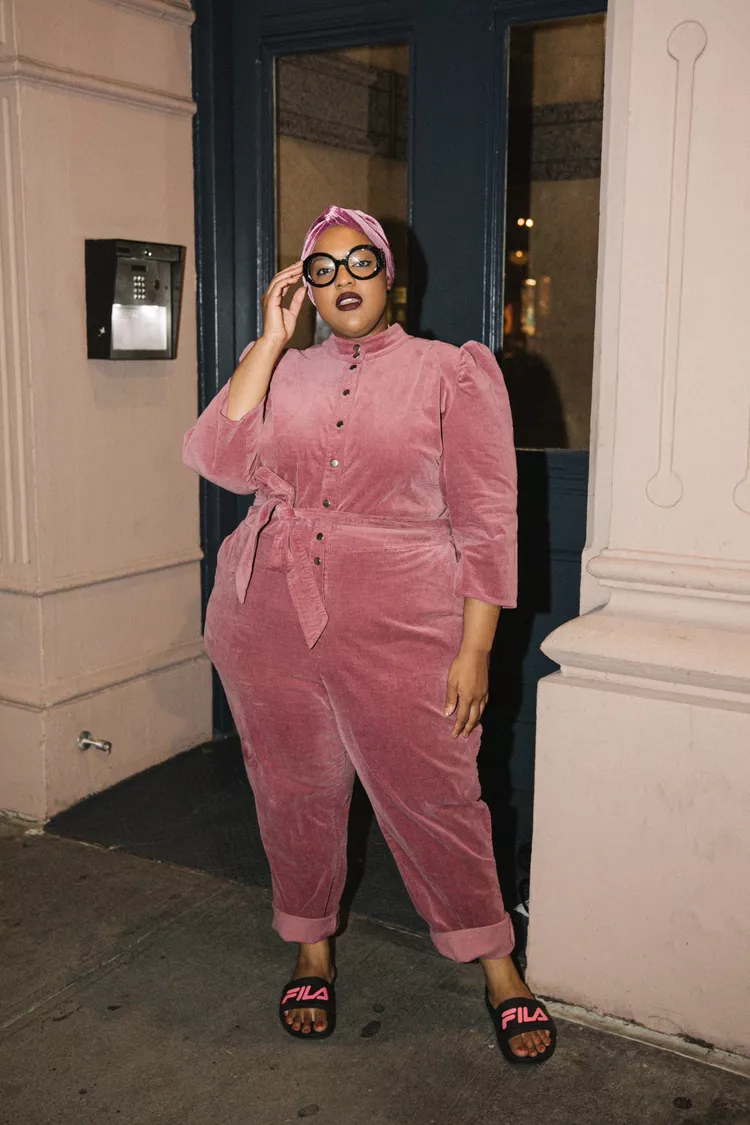 27 – Get Fancy For a Date Night Out in a Lace Corset Top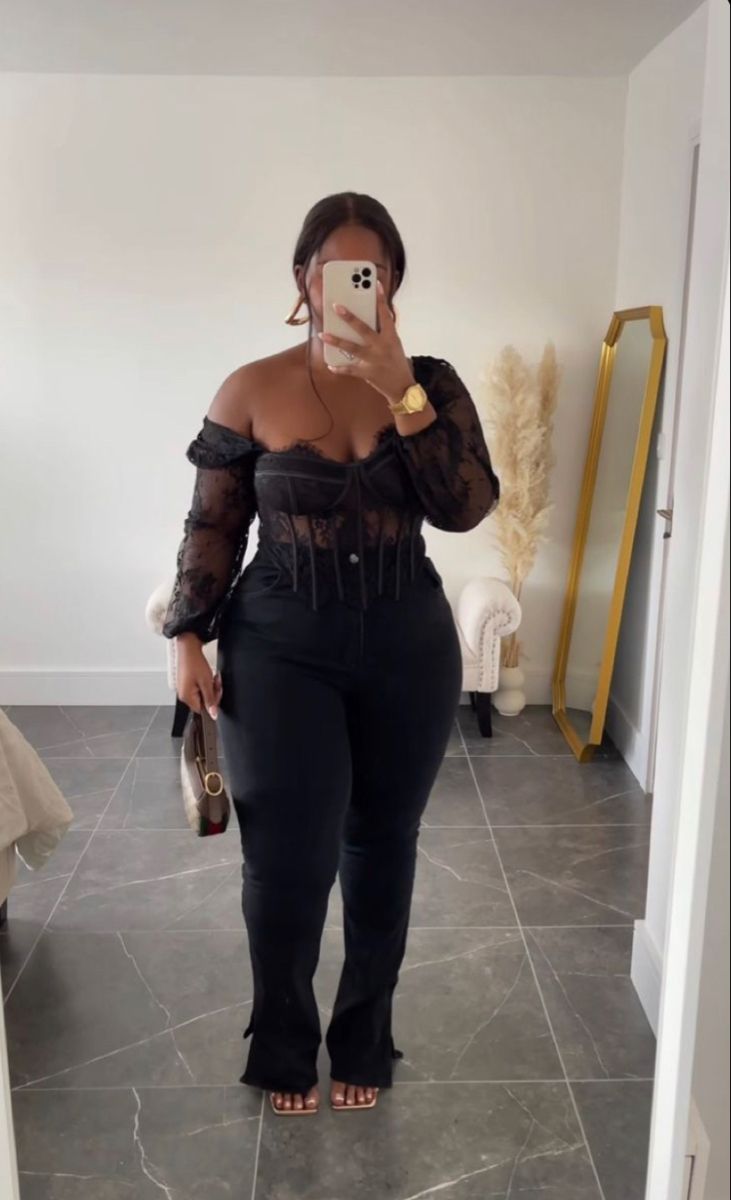 26 – Pull Your Hair Back in Sleek Bun for a Polished & Effortless Appearance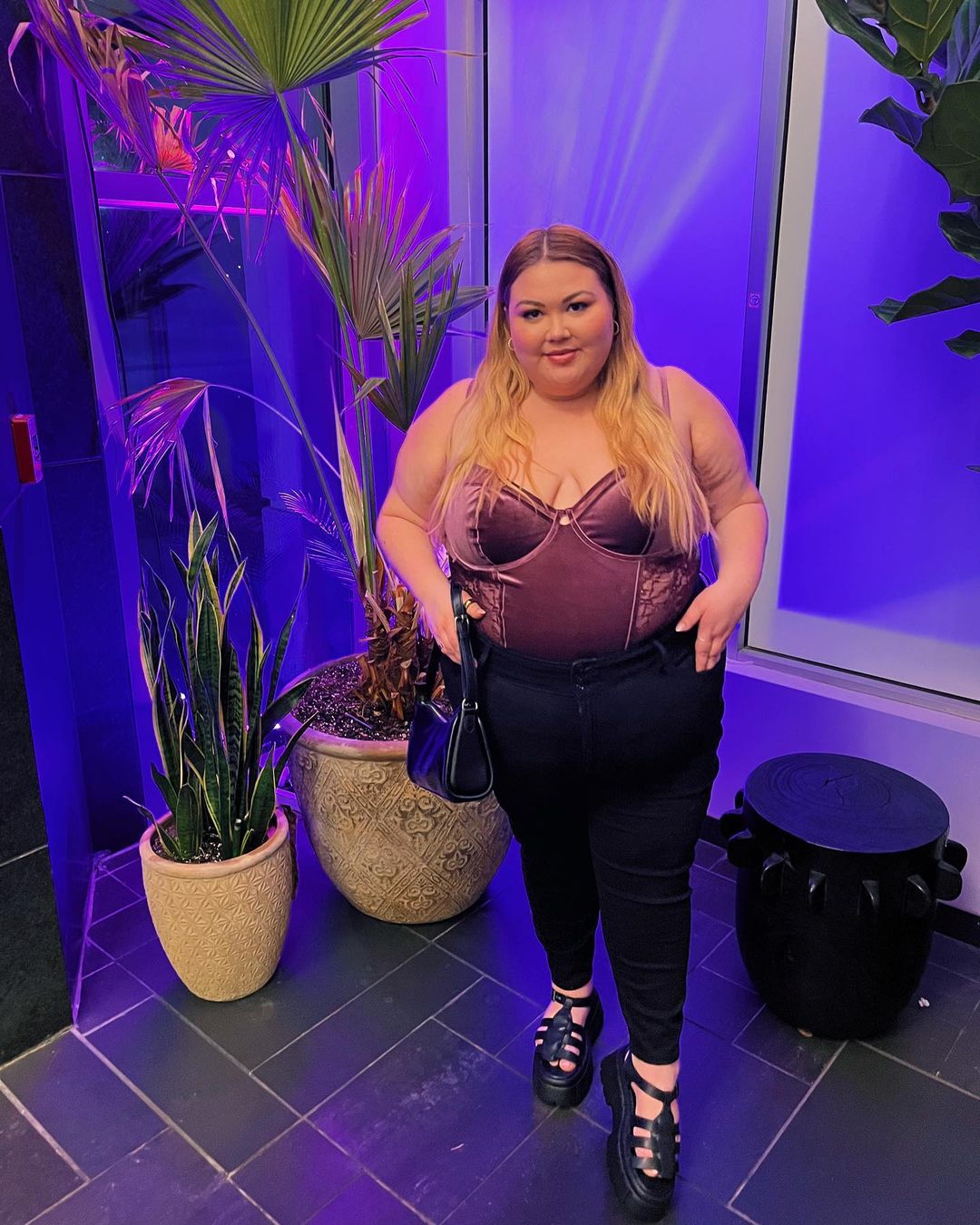 Dresses
25 – You Can Not Go Wrong With a Little Black Dress & Loose Wavy Hair
24 – Sparkling PVC Heels are the Best Way to Glam Up this Dress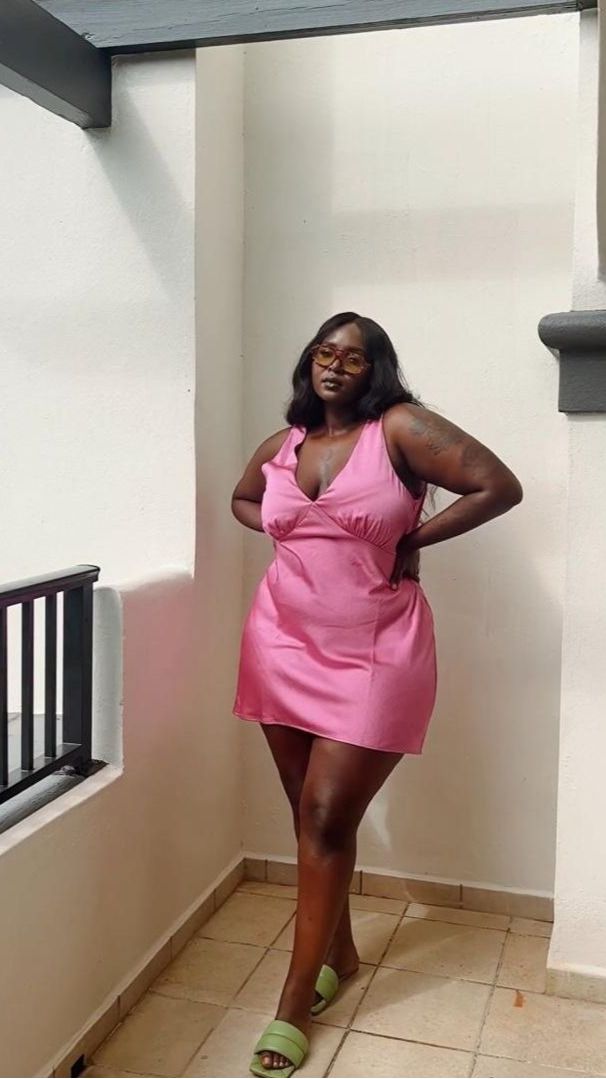 23 – Go Bold in a Sequined Dress Cinched at the Waist to Flatter Your Figure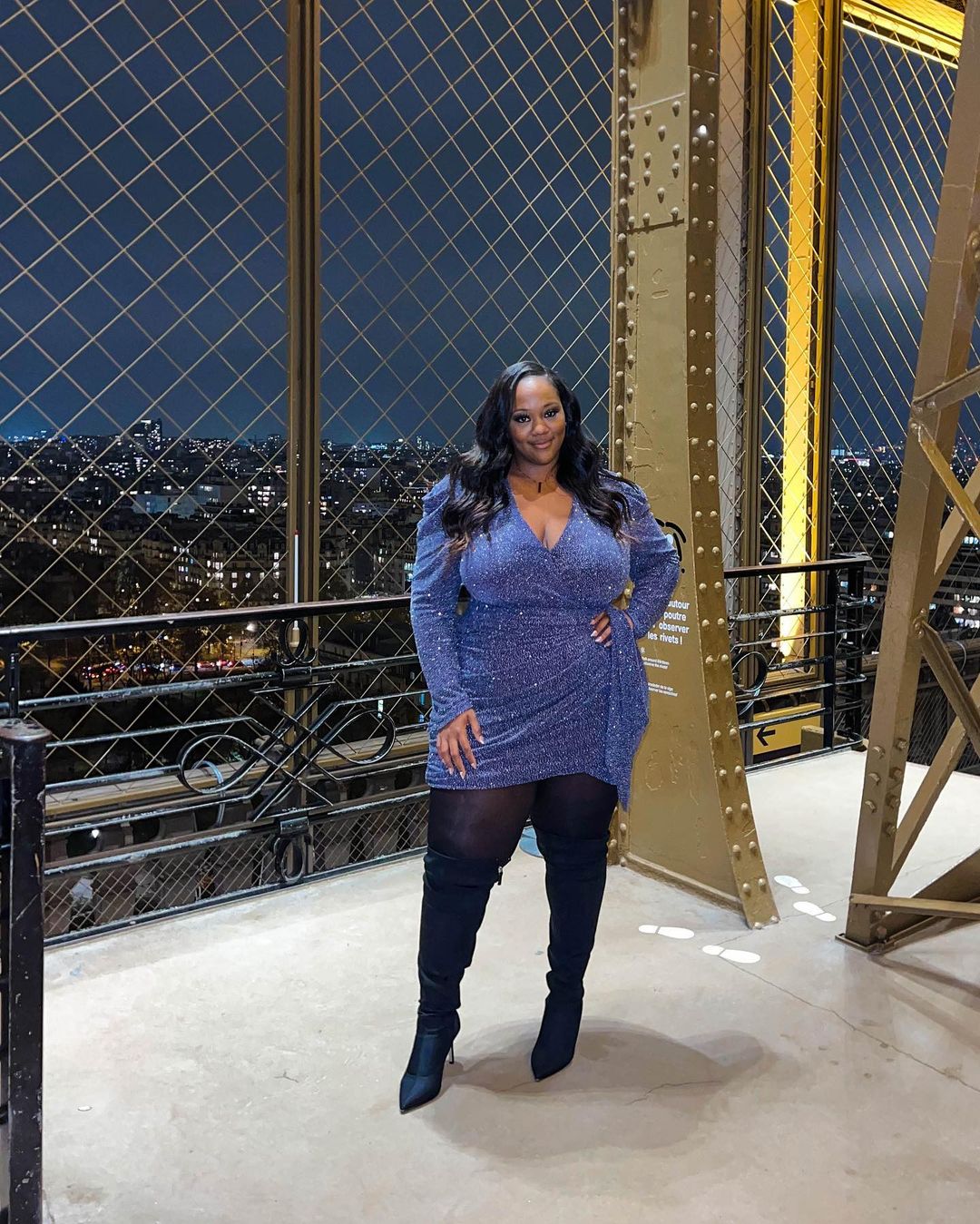 22 – Coordinate with your Besties for Major Friendship Goals Vibes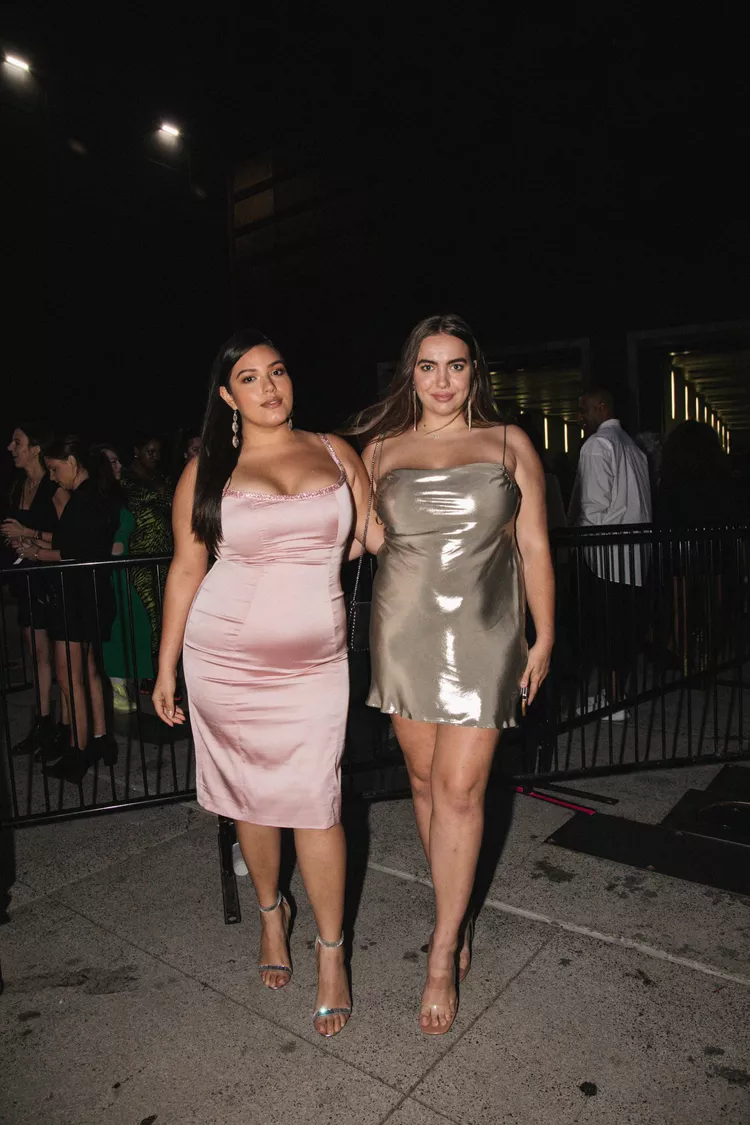 21 – Add Contrast with Shoes & Accessories Against a Solid/ Printed Dress
20 – Add a Glossy Pink Lip to Complement the Pink Tones
Take your bodycons to the next level by layering them with mesh, crochet and other sheet coverups. For more ideas like these, check out our compilation of bodycon outfits for plus size women.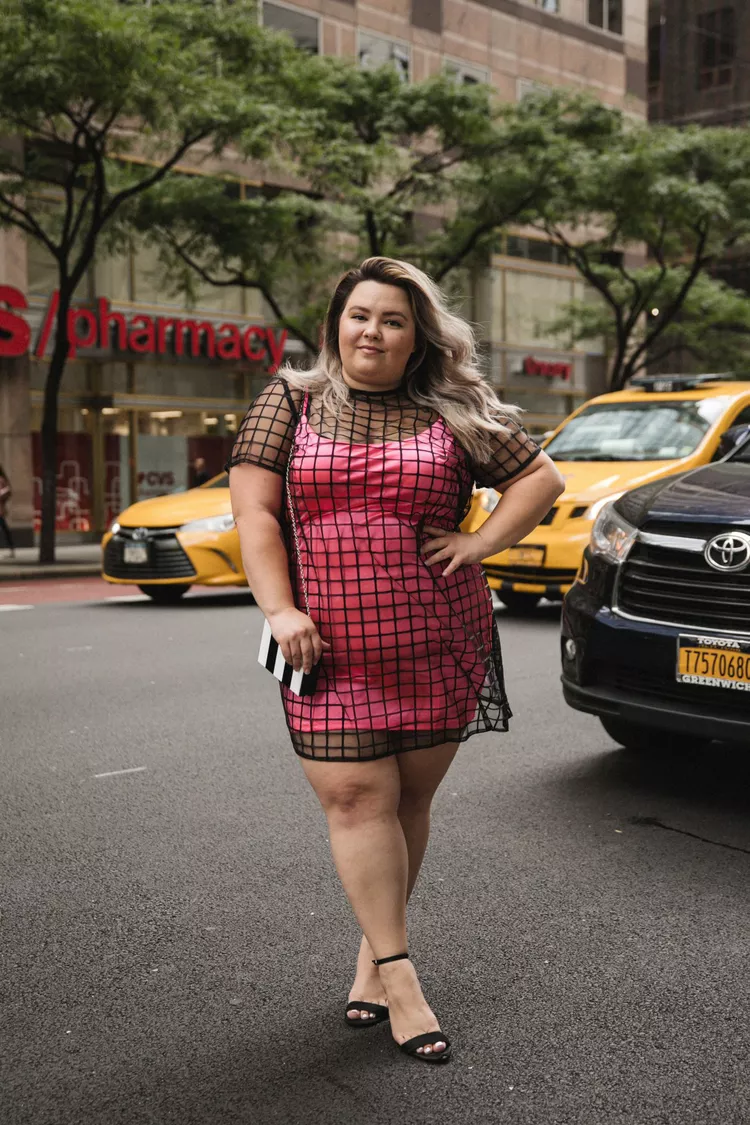 19 – When the Outfit is On-Point, Do Not Forget to do your Nails!
A bright red color on the nails would look exceptional in addition to the lips. This pop of color looks particularly phenomenal with the grey and black tones of the attire and shoes. Overall, this is a fantastic ensemble from head to toe!
18 – Coral & Red Additions Enhance the Blush Pink Dress Beautifully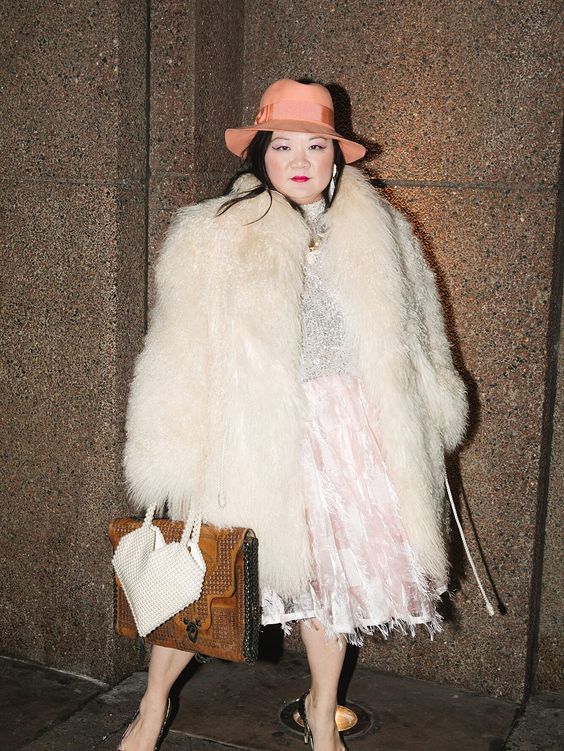 17 – Channel Your Inner Baddie in this Funky Rockstar Fit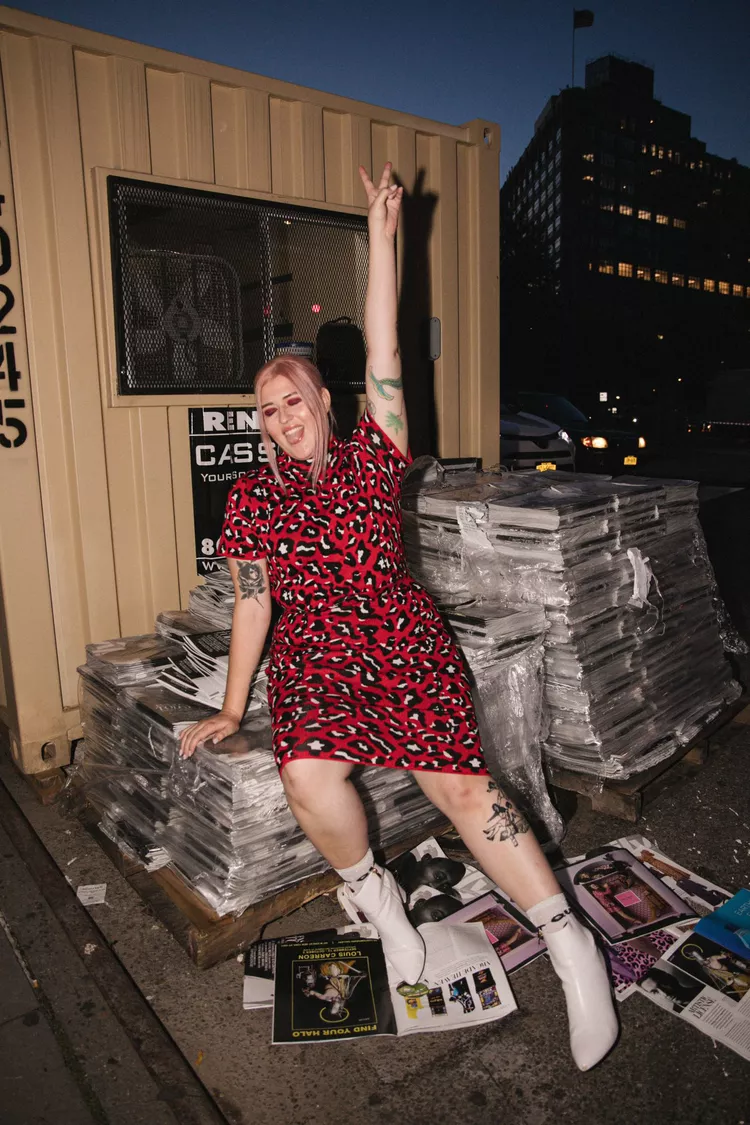 16 – A Dainty Bracelet, Rings & a Watch will Tie the Ensemble Together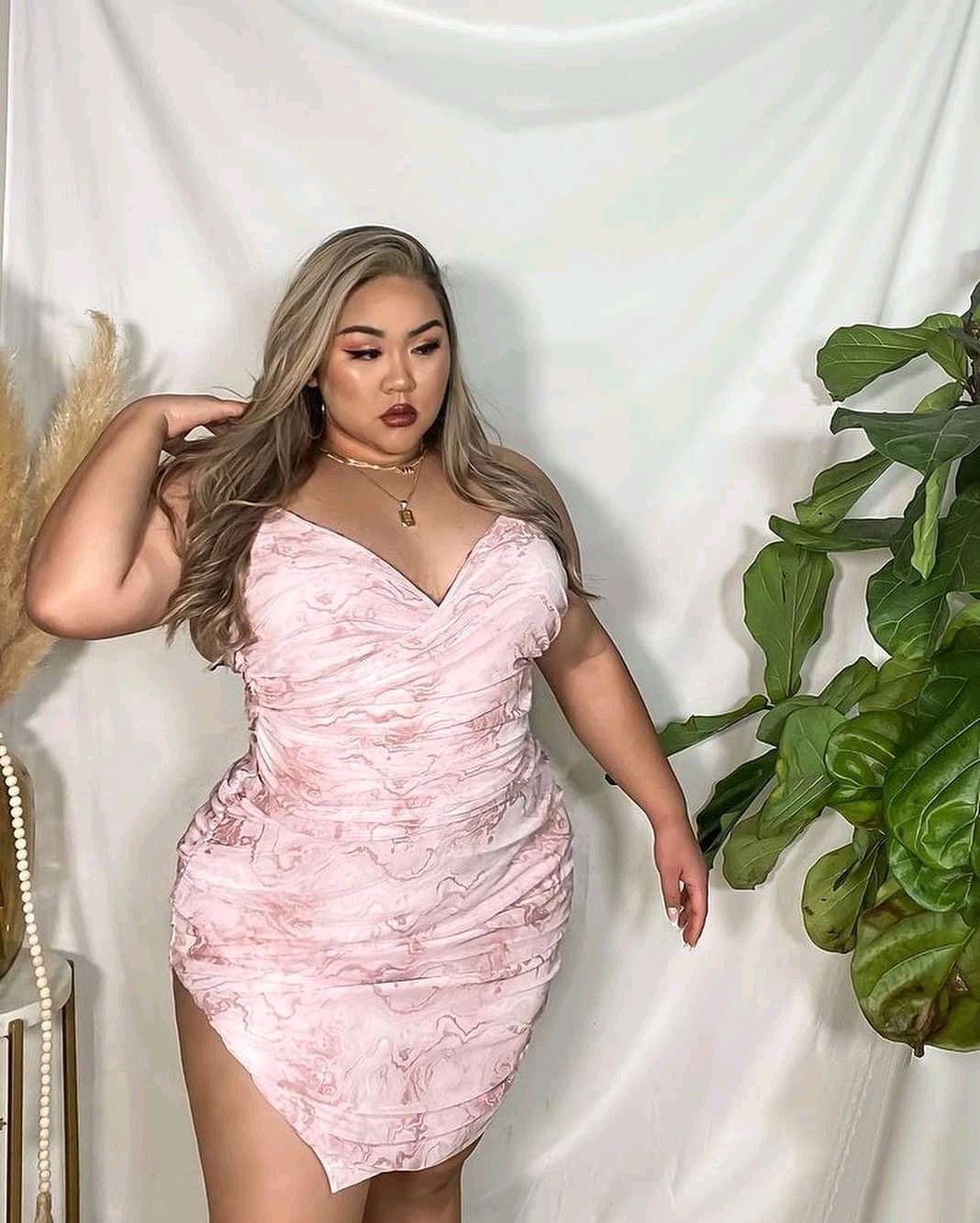 15 – The Ruched Details of the Dress Will Flatter Your Figure!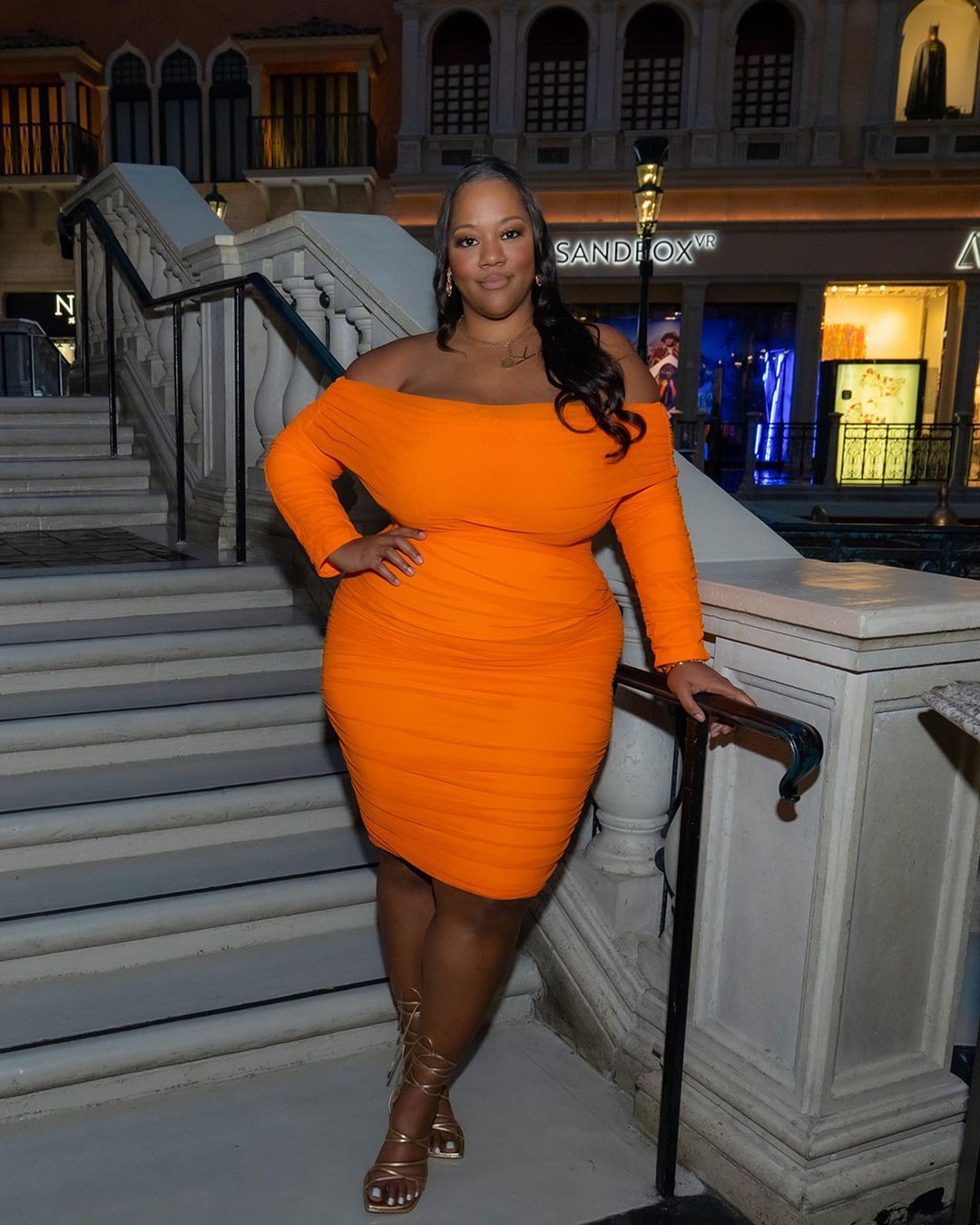 14 – Tie Your Hair Back in a Sleek Top-Knot for a Trendy Appearance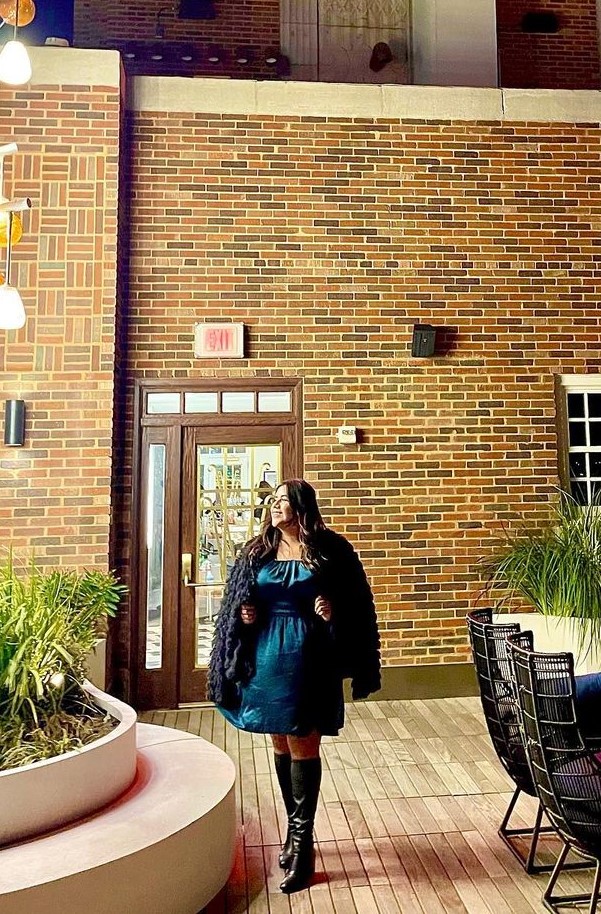 13 – IF You Want to Go Printed from Head-to-Toe, This is the Way to do it!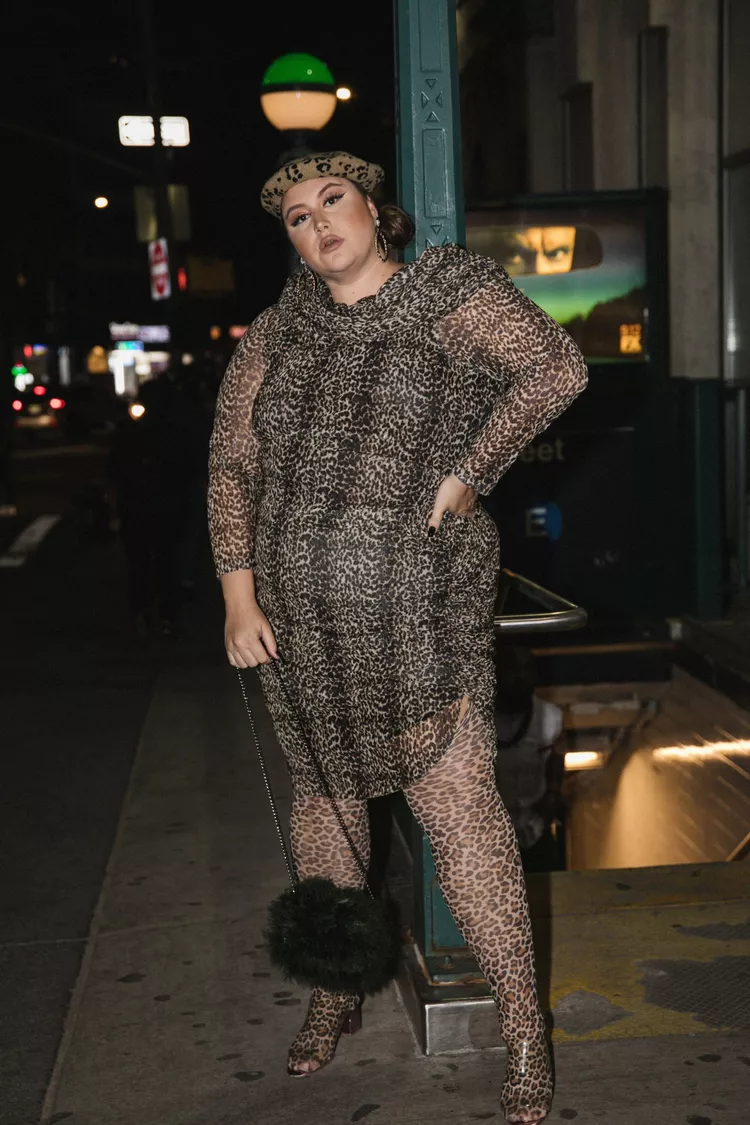 Shorts & Skirts
12 – A Pair of Ankle Boots & Fishnet Stockings Would Enhance the Matching Set
11 – A Black Sequined Clutch Would Complement the Red & Black Attire Better
If you're enjoying these outfits so far, you must take a look at these plus-size shorts outfits for inspiration.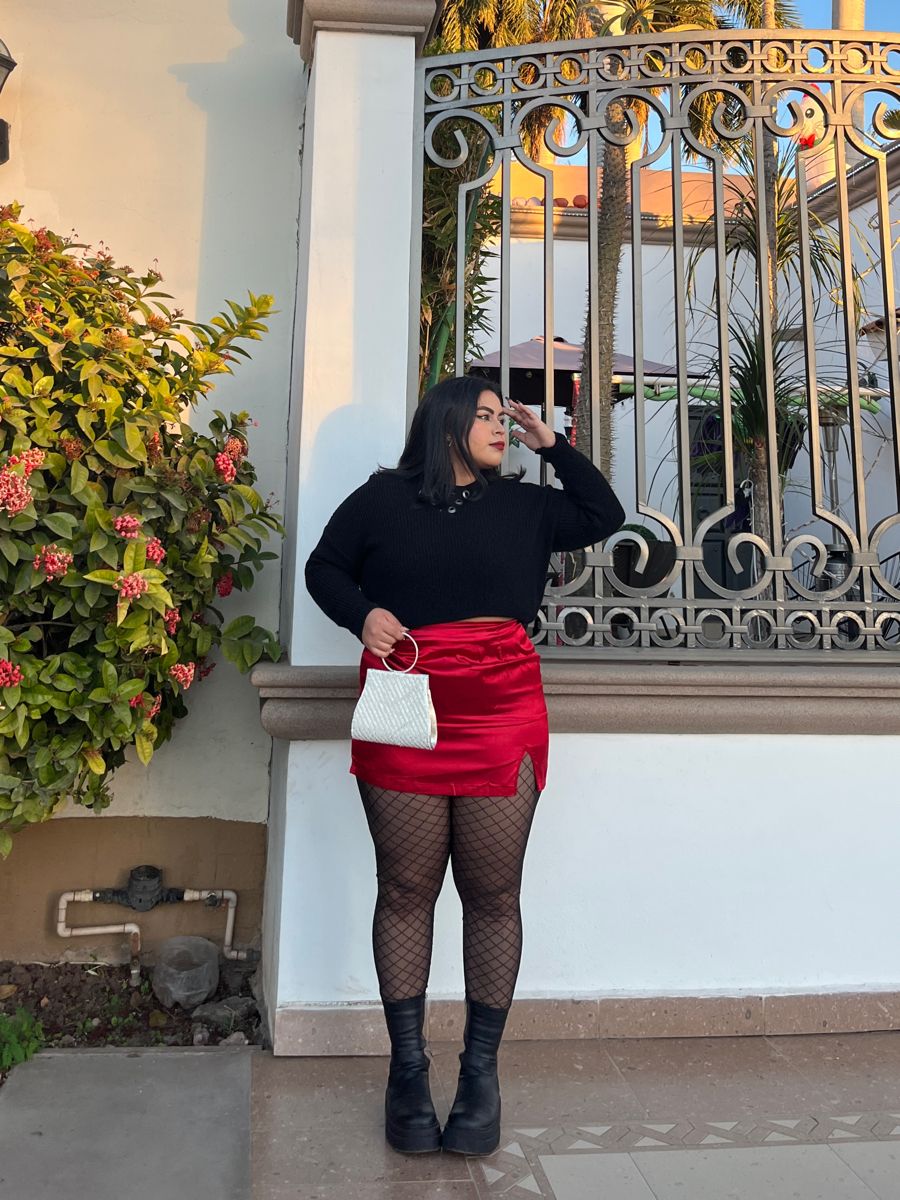 10 – Play around with Unique Shades & Pieces for the Perfect Summer Look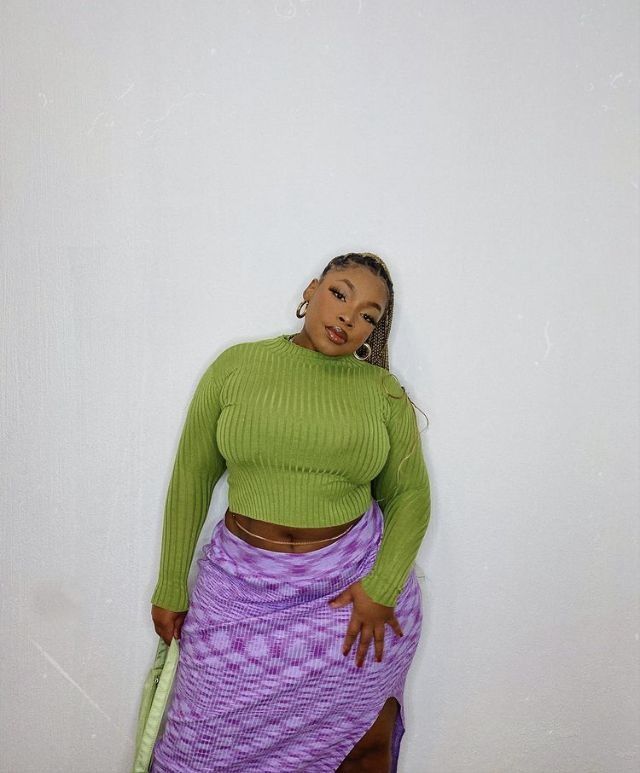 09 – Patent Leather & Sparkles Work Wonderfully to Create a Unique Fit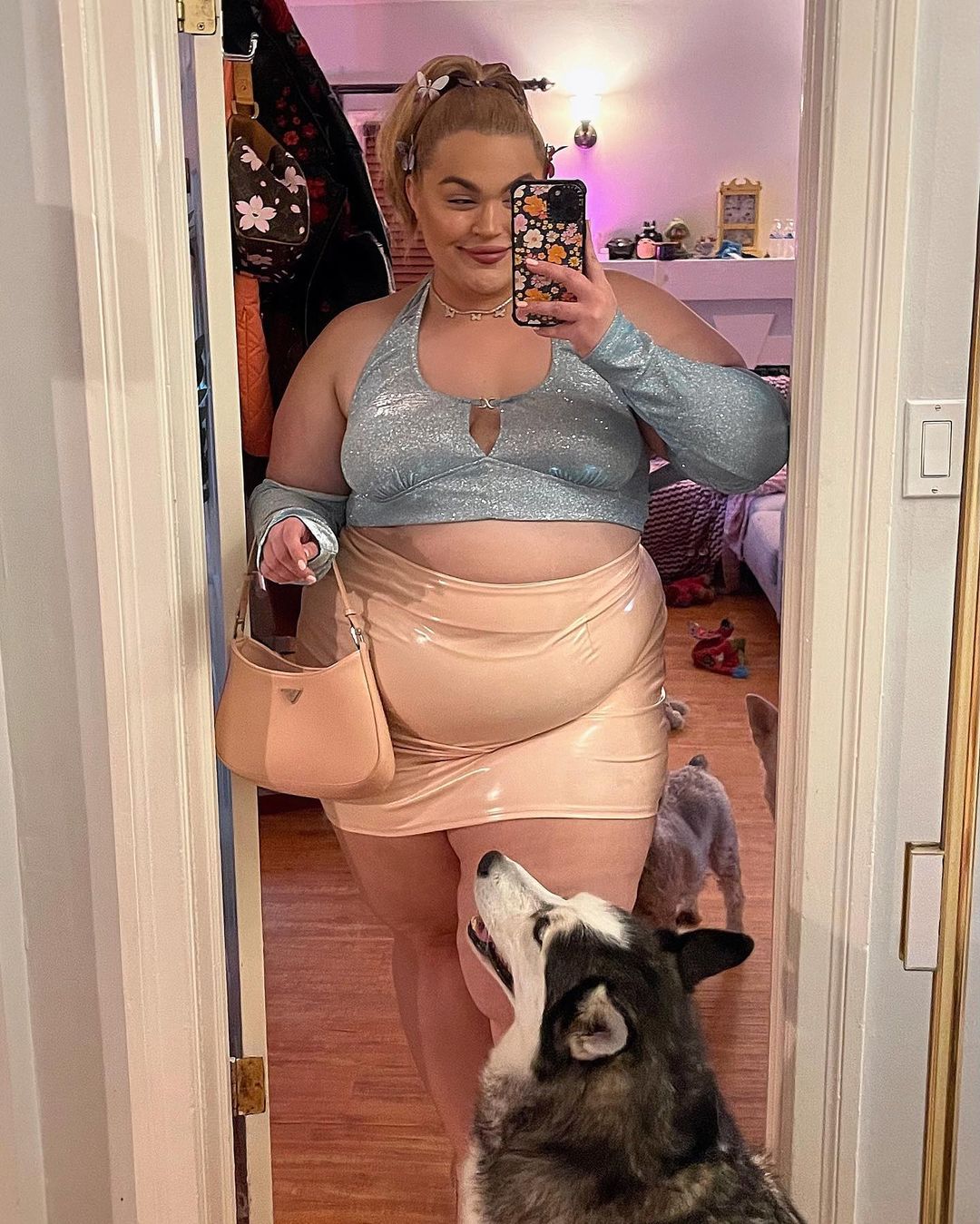 08 – Break The Monotony of the Ensemble with a Patterned Skirt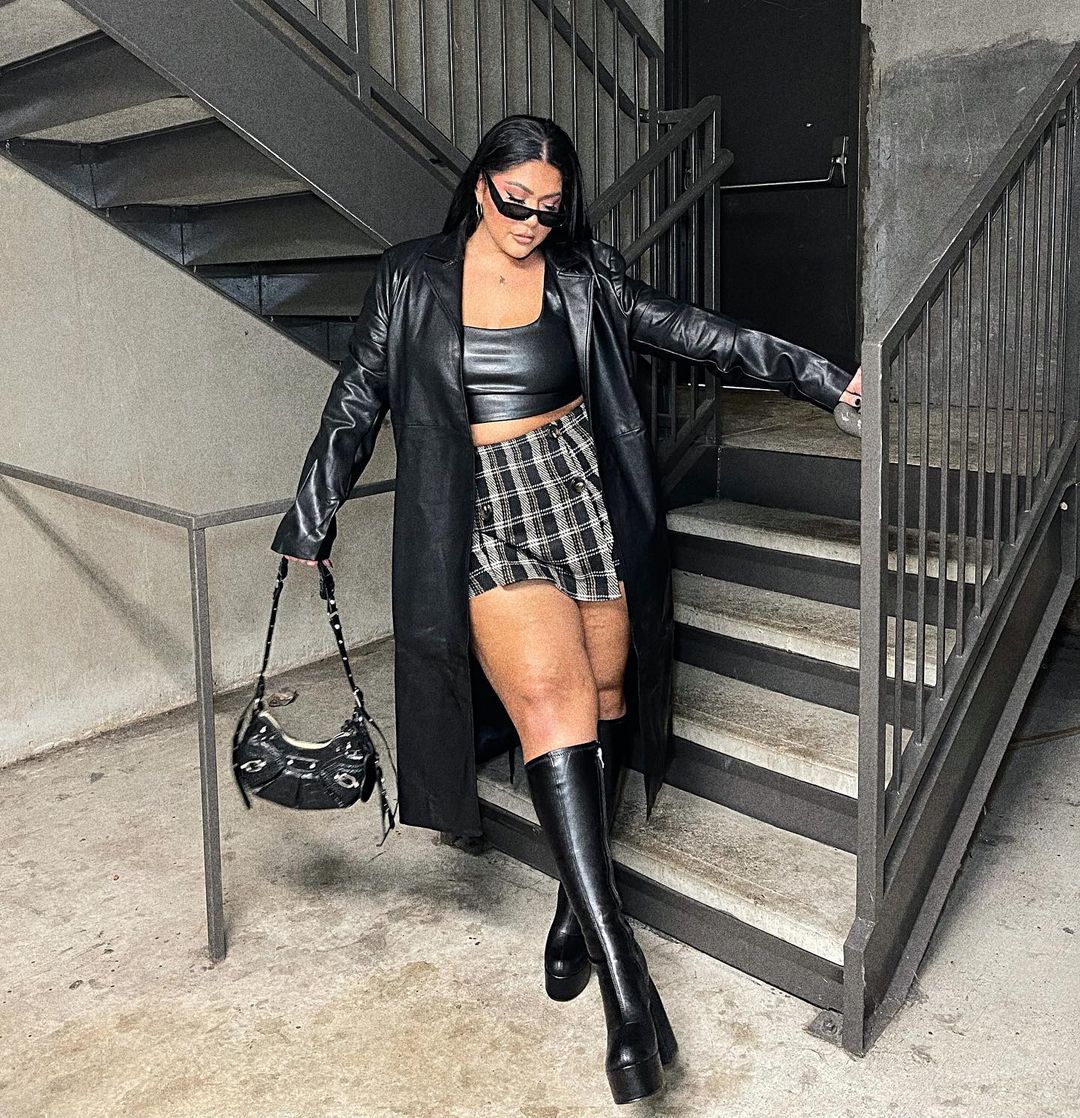 07 – Half-Up Half-Down Hairstyles are the Winner for this Season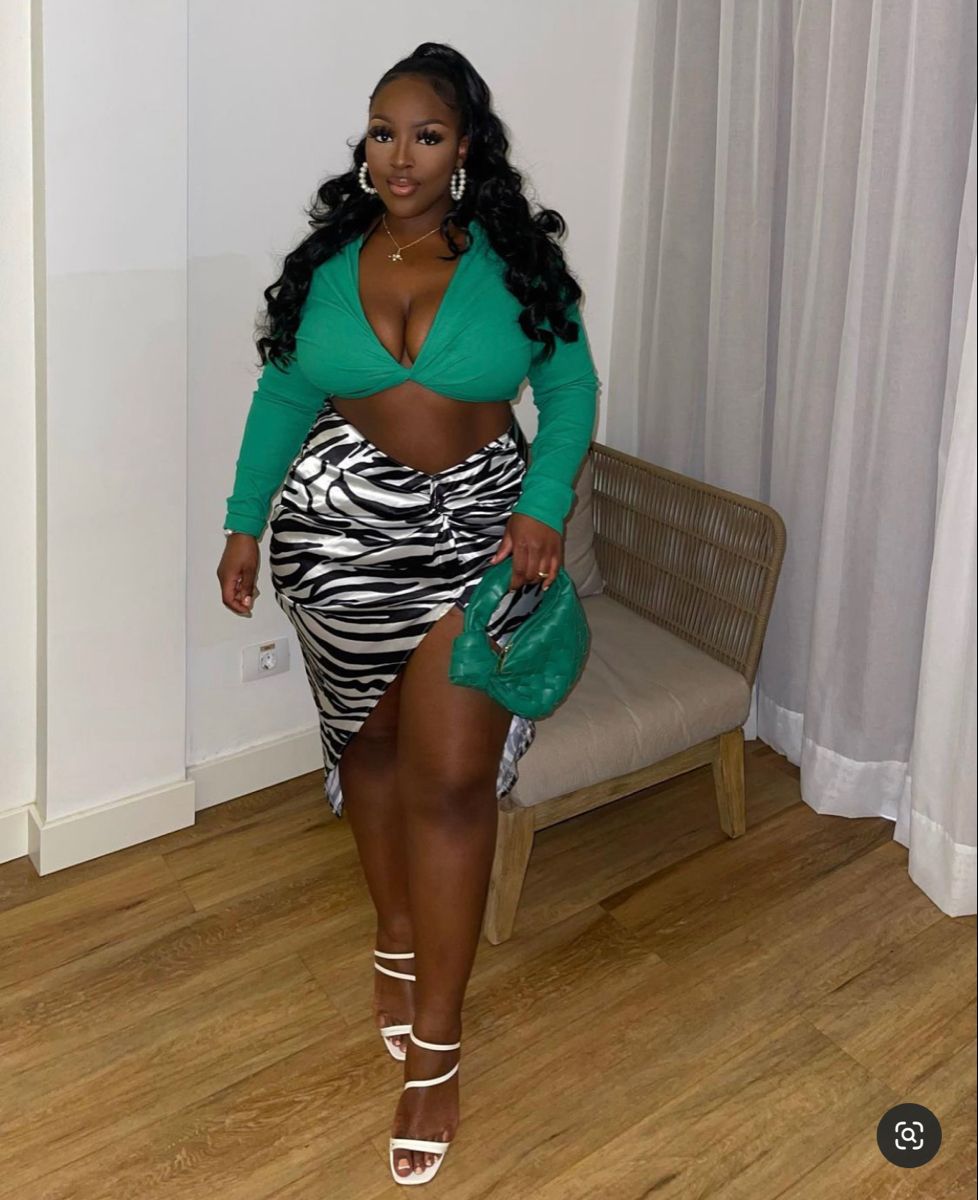 06 – Drape a Pashmina or an Oversize Blazer Over the Shoulders to Stay Cozy
You can also add gold accessories, including earrings and necklaces to complement the gold clutch. The black strappy heels look phenomenal but a pair of PVC heels with golden details would be a winner as well!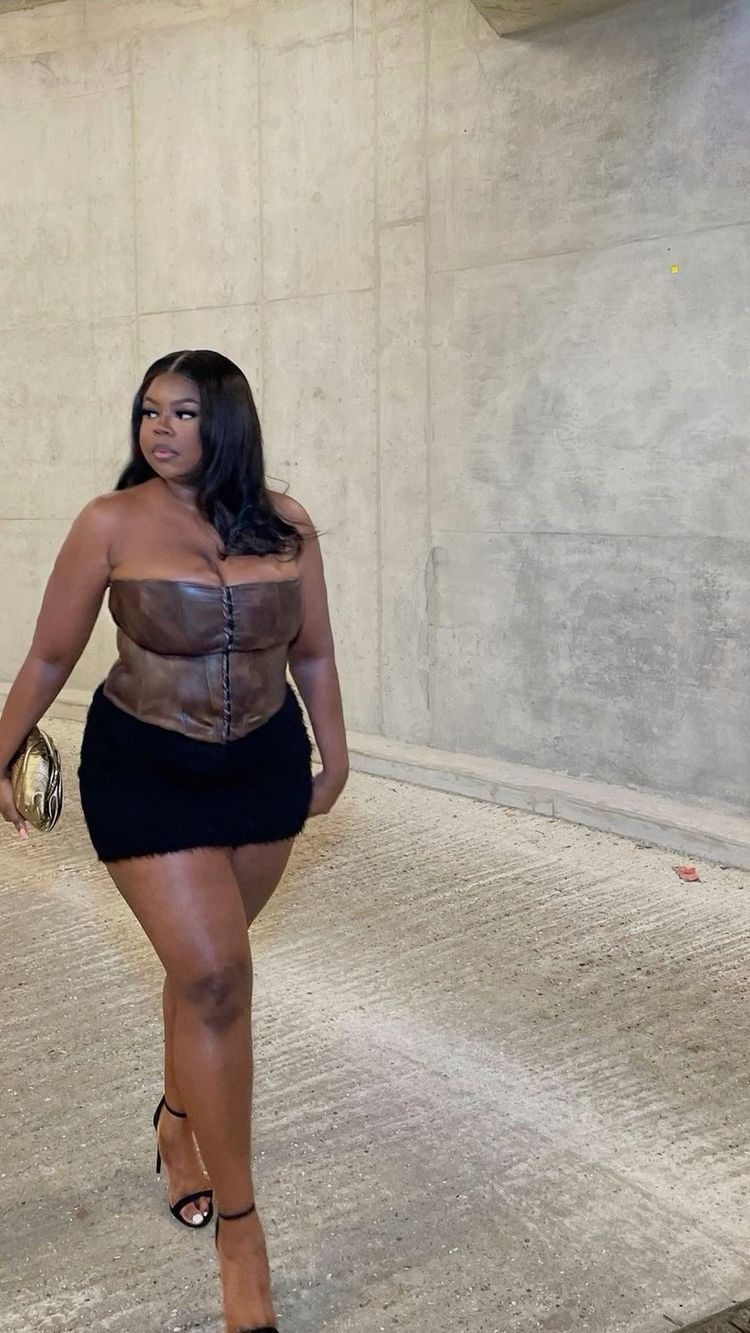 05 – Go Casual & Chic in a Denim Skirt & Booties
If you are looking for a laidback outfit for a very casual night out with your comfort people, this look is the way to go. It is stylish, comfortable, and perfect for numerous occasions. And the best part is, you can style it as up or down as you would prefer.
Here are some of my favorite ways to style plus-size skirts.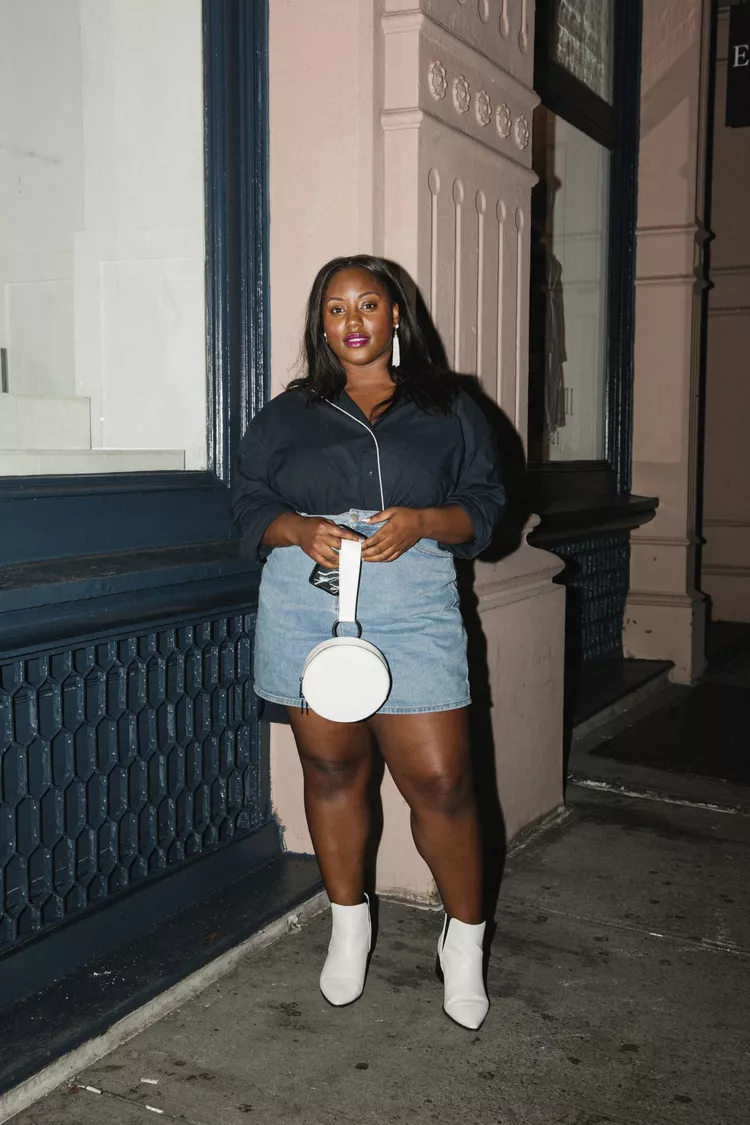 04 – Get the Valentine Vibes Down in a Classy Red Top & Lip Clutch!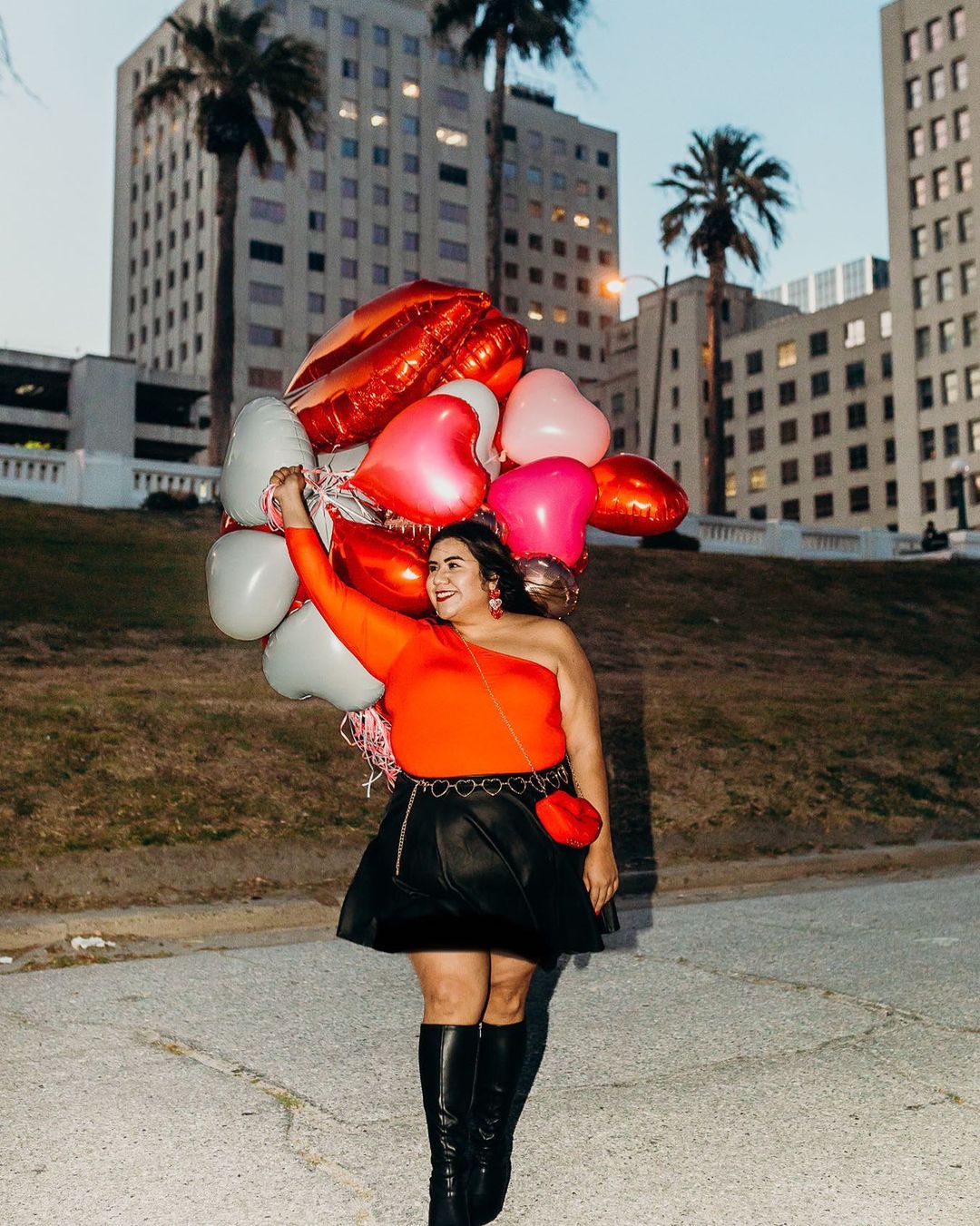 03 – Swap the Sneaker for Some Heels/ Wedges & you are Ready to Slay the Night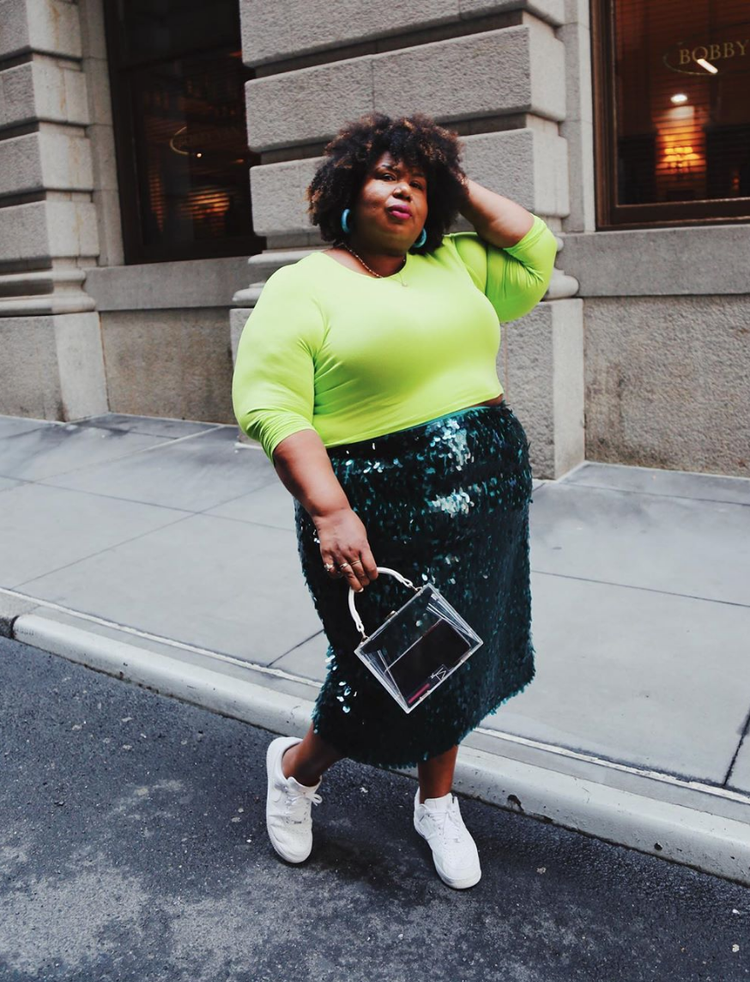 02 – Add a Touch of Glam with Fancy Accessories, Hair & Make-up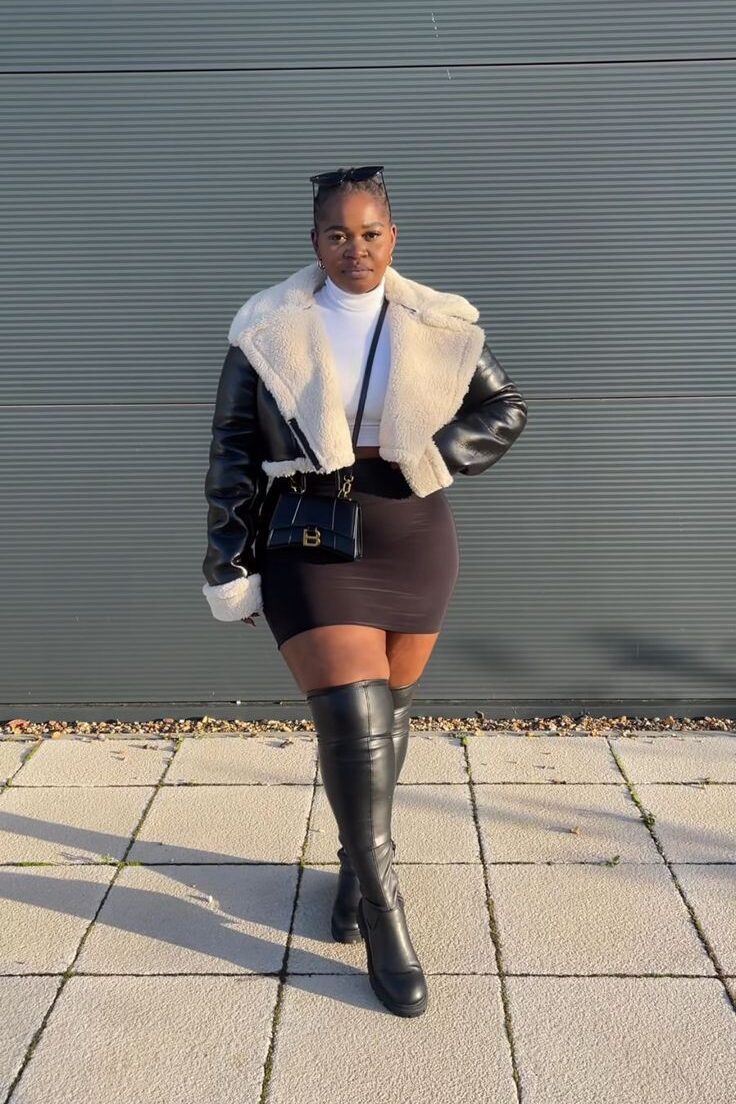 01 – Go for Fanceir Hair & Make-Up to Make the Fit Club Appropriate
While this look is amazing on its own, you can make it more appropriate for clubbing. Ditch the leopard-printed kimono and let your hair down. Smear a bright red lip, and you are all set to party the night away!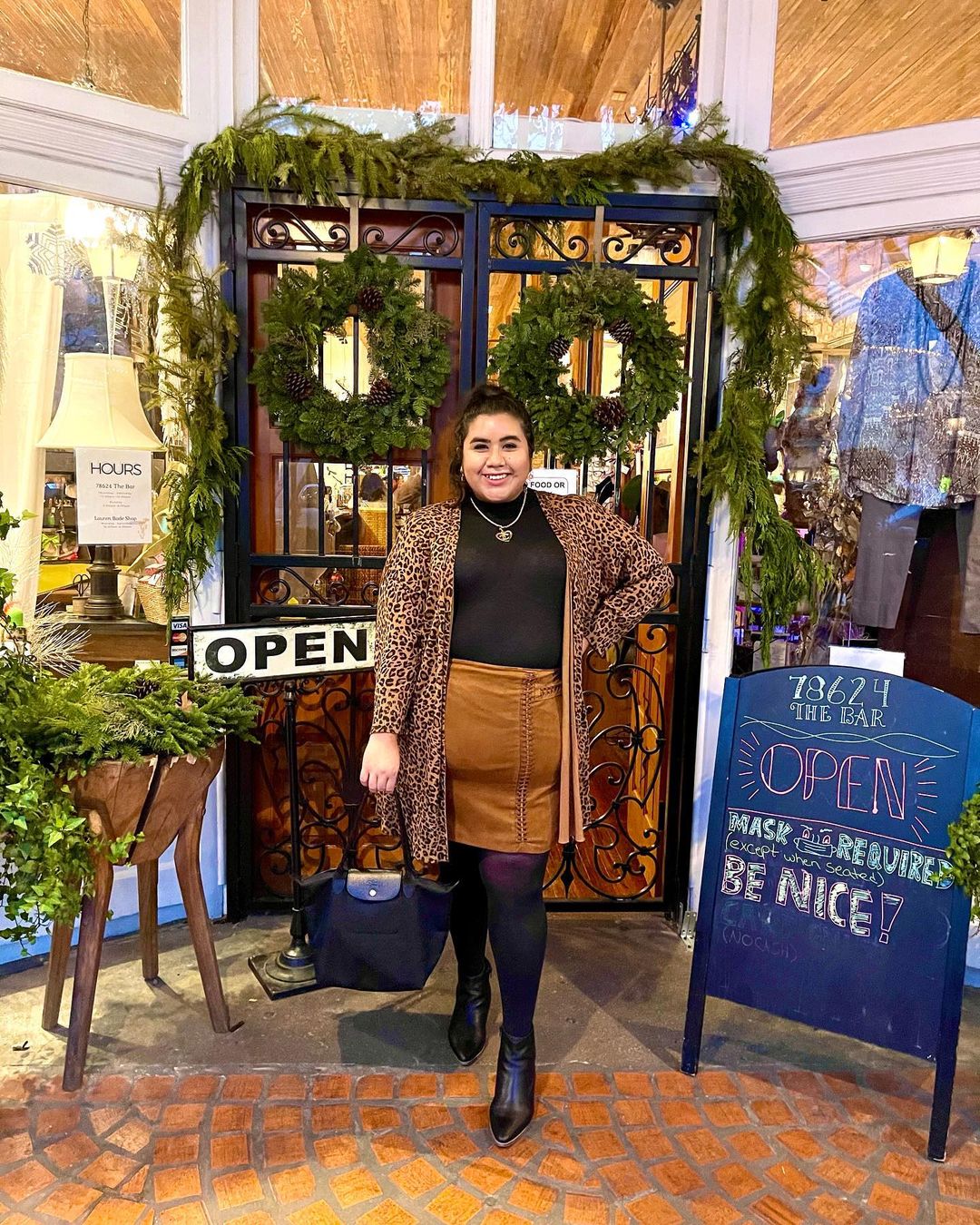 Frequently Asked Questions
What is the best style of dress for a curvy woman?
Form-fitting silhouettes are a no-brainer when it comes to dressing for a night out because you want to highlight your assets! A fit-and-flare dress is a go-to option for curvy ladies.
It would be best to opt for dresses with a cinched waist or create one by adding a small belt or beaded waist chains. They look chic, trendy and help highlight your figure in the best way possible.
Where to buy outfits for a night out with good style?
Here are all the best places to shop:
What to wear for a Christmas night out?
Dresses, flared pants, and cute floral corset tops/ blouses are all excellent options. You want to focus on getting the colors, fabrics, and accessories right to get into the Christmas spirit!
This night, you can go as full-glam as you want. So get your sequined tops, sparkly heels, or fancy eyeshadows on, and get ready to party! You can not go wrong with an all-black outfit, but maroon, red, bottle green, white, and gold are all very festive colors that look phenomenal!
Which colors look good for a night out on a plus size woman?
Black color is a universal pick for all the ladies out there, no matter their size. It is slimming and looks fabulous for most occasions. Staying in the same color family, greys and whites are excellent picks.
If you want to indulge in a bit more color, you might want to take the occasion and weather into account. Yellow, coral, and bright shades are excellent picks for a warm night out. Contrarily, deeper tones, such as navy blue, emerald green, burgundy, and brown are the winner for the chilly evenings!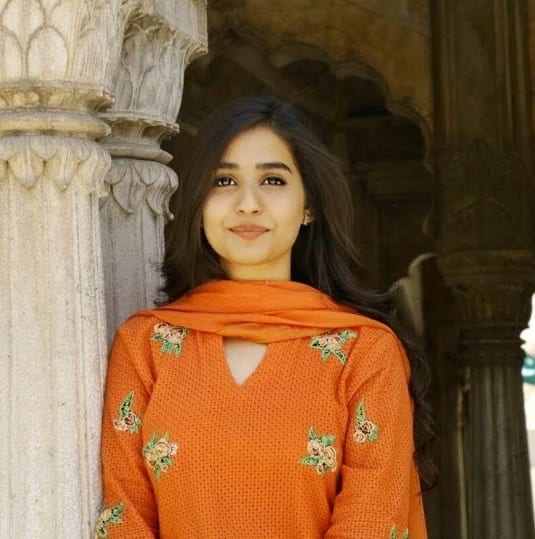 Janeeta Khan loves to write and loses herself in the world of fiction during her free time. You will probably find her curled in the corner with a Harry Potter book and a steaming mug of hot cocoa.