Oversized Style Clothing for Women. If runways have taught us anything, it's that baggy, oversized clothing can look unbelievably cool… when done right, that is. For most of us, runway fashion isn't a feasible or practical option.
But we can still take inspiration from the countless designers who make the runway their playground and carve the way for lesser fashionistas who just try to look cute in our day-to-day lives.
In today's article, we will be diving into the baggy clothing trend and showing you how you can pull it off and make it work for you… in a way that is feasible and practical. Without further ado, let's get started.
Oversized Outfit Ideas
Before we get into our roundup of outfits, let's take a look at our top tips for wearing oversized clothing:
Remember that baggy does not equal sloppy. It is possible to wear a baggy sweater or oversized coat and still look very chic. Our outfits should give you a good idea of how to do this!
Keep this rule of thumb in mind: if you are wearing baggy up top (shirts, jackets, sweaters, etc.) then keep the rest of your outfit quite fitted and/or structured. If you are wearing baggy on the bottom (pants, trousers, joggers, etc.) then the same applies in reverse.
If you are wearing an oversized tee or sweater, consider tucking a part of the hem into your pants. This is a super simple way to bring a little more visual structure to your overall appearance.
If you are new to oversized clothing, start by incorporating baggy loungewear looks. Not only is baggy loungewear the most comfortable thing you will probably ever experience while on this planet, but it's a lowkey, easy way to do some experimenting and finding out what you can get away with when it comes to your body and personal style.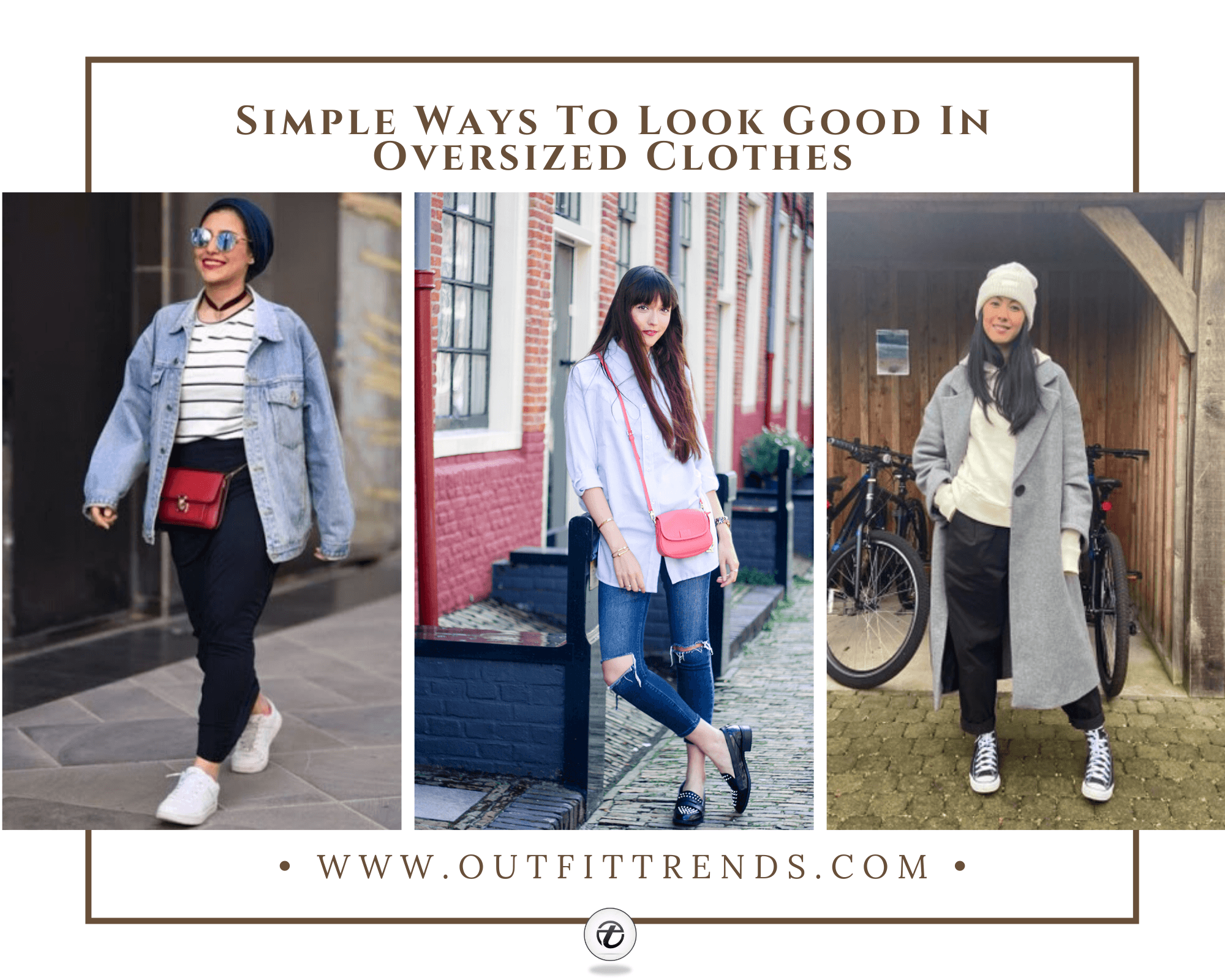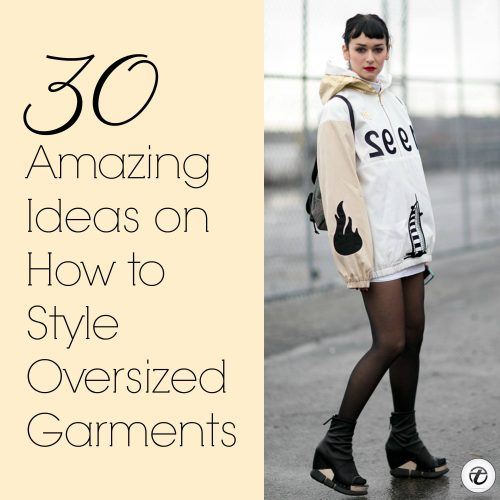 ↓30. Oversized Bomber Jackets
Slightly baggy bomber jackets have been trending a lot these days. Celebrities like Gigi Hadid and Ariana Grande have been seen slaying classy luxe oversize bomber jackets with knee-high shoes and pantyhose.
Take a shot at the look yourself, and remember to keep it chic with a sleek color like baby pink featuring extra detailing like an embroidered print. Plus, have a look at these 13 Ways to Style a Bomber Jacket.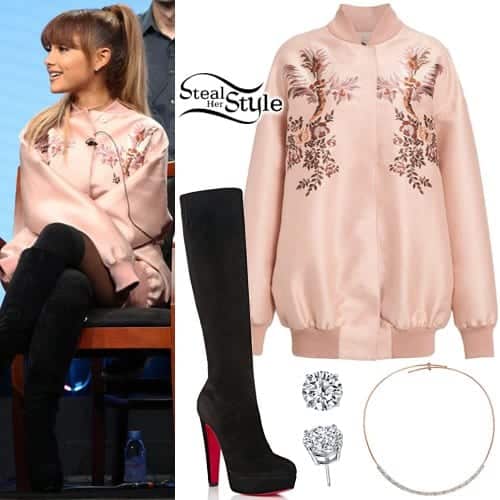 ↓29. High-Fashion Oversized Tees
From the queen of high fashion herself, Kylie Jenner shows us how to rock an oversized tee with style. For this look, we suggest following in Jenner's lead by opting for this soft but bold color and pairing your tee up with a contrasting color pair of sunglasses.
If you want to have a relaxed casual look, wear with denim shorts and tuck a side of it in to enhance the ensemble. Lastly, a pair of white tennis shoes complete the ensemble.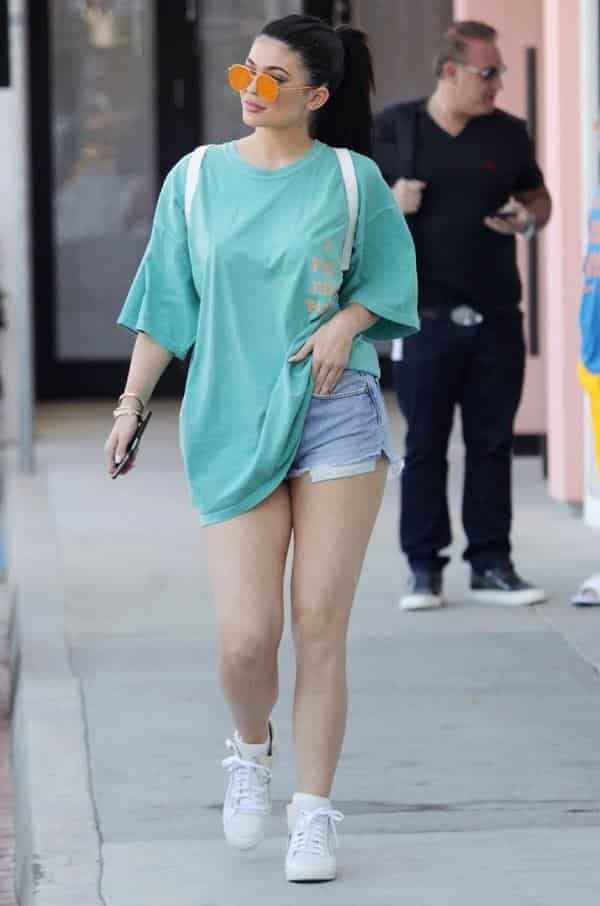 ↓28. Oversized Fur Coats for Fall
Take another page from Kylie Jenner's book and try a bold red furry coat this fall. You can get yourself a coat like this from Burberry, amongst others.
Designers like Gerard Darel are known for them as well. Pair this stylish bad boy with some fur slides or tennis shoes to have the ultimate athleisure look. Do check out these Outfits with Faux Fur Coats.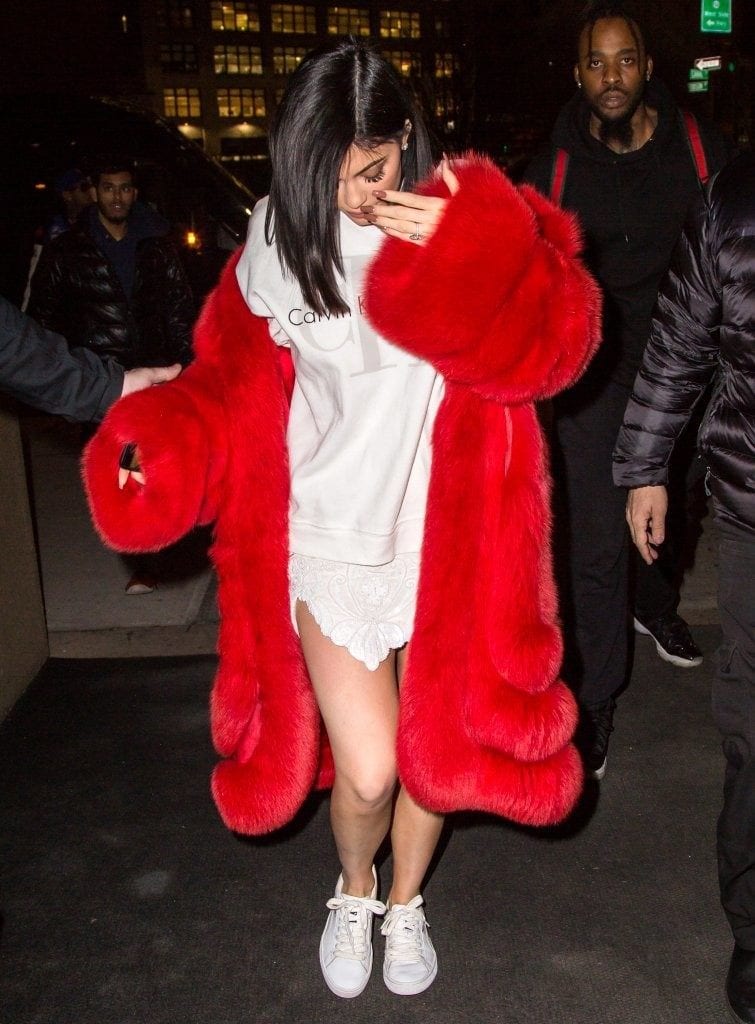 ↓27. What to Wear with a Baggy Hoodie
If you feel like getting a little daring with your weekend looks, try an oversized hoodie. Not only is a statement hoodie like this so fire (pun intended) but you can wear it with sheer tights and call it a day. You can also wear a white mini skirt and for shoes, get funky with an edgy pair of boot heels.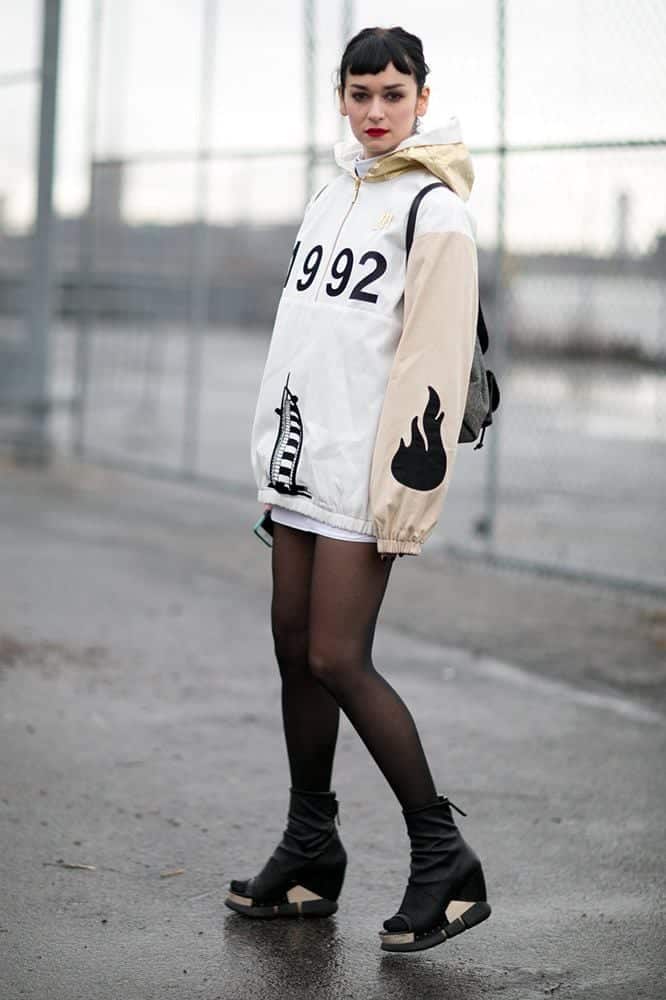 ↓26. Oversized Sweater
Layering an oversized sweater is pretty simple. A great way to do it is by wearing a neutral-colored one over a collared top with the collar pulled through. Leggings or skinny jeans are your best bet for pants as you want to keep things structured with the bagginess up top. You can also wear combat boots or Doc Martens for your footwear.
Here are 18 Best Styles of Sweater for Women this Year.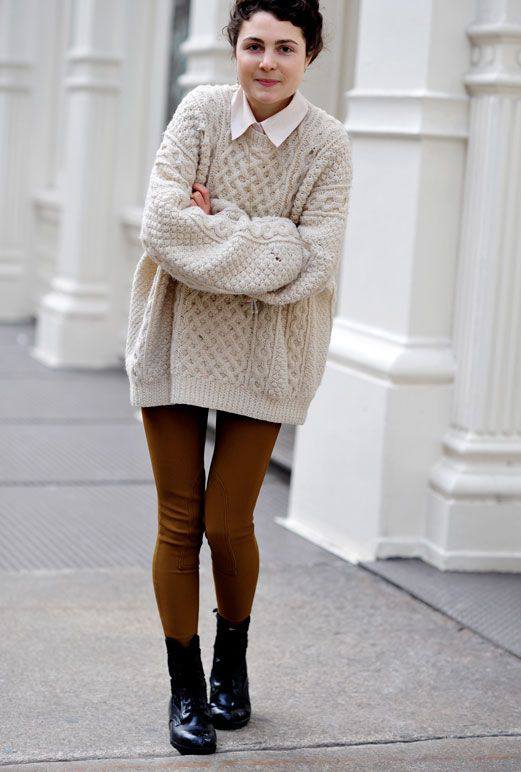 ↓25. Business Casual Style
Next time you are in the market for a matching colored suit, why not try some baggy suit pants? As long as you keep the waist cinched, this is an easy way to incorporate an oversized piece in your wardrobe. Pair your suit with a crisp white button-down and some classy stiletto pumps.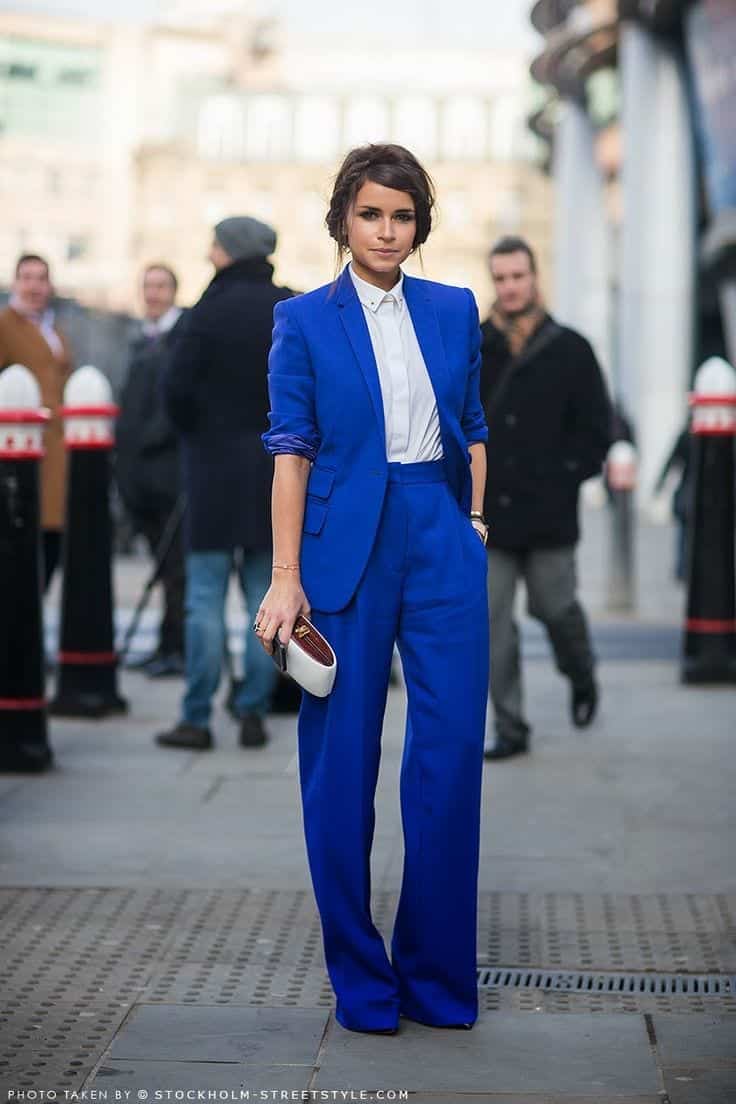 ↓24. Grungy Look for Teens
For a trendy teen look, here is how you wear an oversized jacket and graphic tee. While we recommend cutoff shorts for this look, you can just as well go without, simply wearing your shirt and jacket long and pairing them with fishnet tights.
Accessorize with a couple of chokers and opt for over-the-knee black boots. This is a street-style look you could wear to a concert! Have a look at these 20 Shoes Women Can Wear With Sweatpants.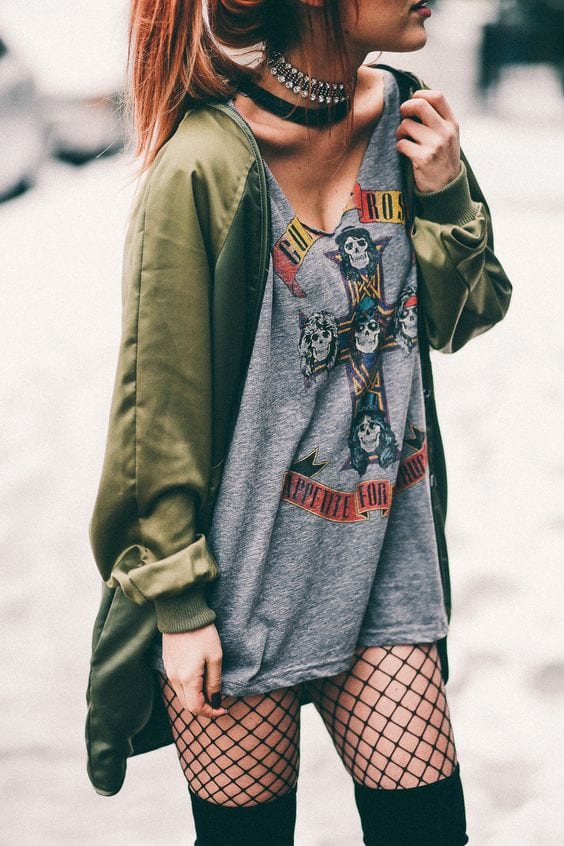 ↓23. Comfy, Cozy Loungewear
An oversized clothing list would not be complete without the absolutely essential loungewear option. After all, it's the best time (though certainly not the only time) to wear oversized clothing. Pair up some camouflage leggings with a long-sleeved pullover and keep it cute with some simple jewelry.
The key to looking great in oversized loungewear is opting for quality fabrics that aren't stained or worn out, and keeping a general sense of your figure underneath. You don't want to be swimming in material, after all.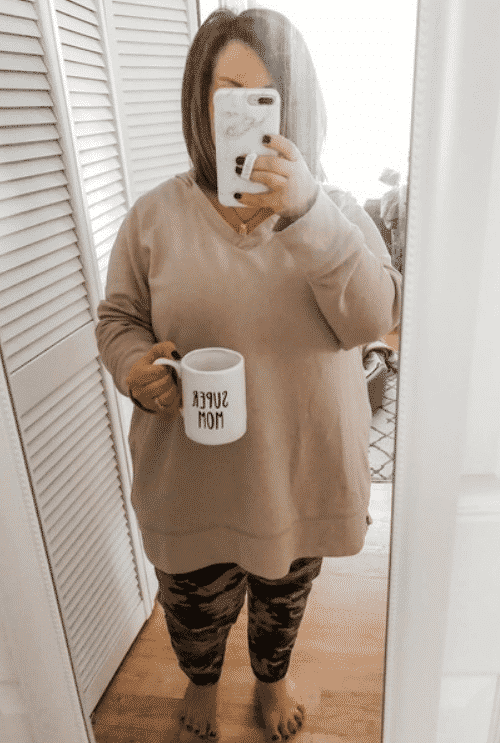 ↓22. Oversized Jacket & Mom Jeans
Stay warm this fall with a super cozy oversized jacket paired with Mom jeans and a white tee.
↓21. What Bottoms to Wear with Oversized Clothes
Fishnets can be worn with oversized sweaters as well as large baggy hoodies. This a trendy look for teen and college-age girls. Also, these can be worn with denim shorts and baggy tees in the summer.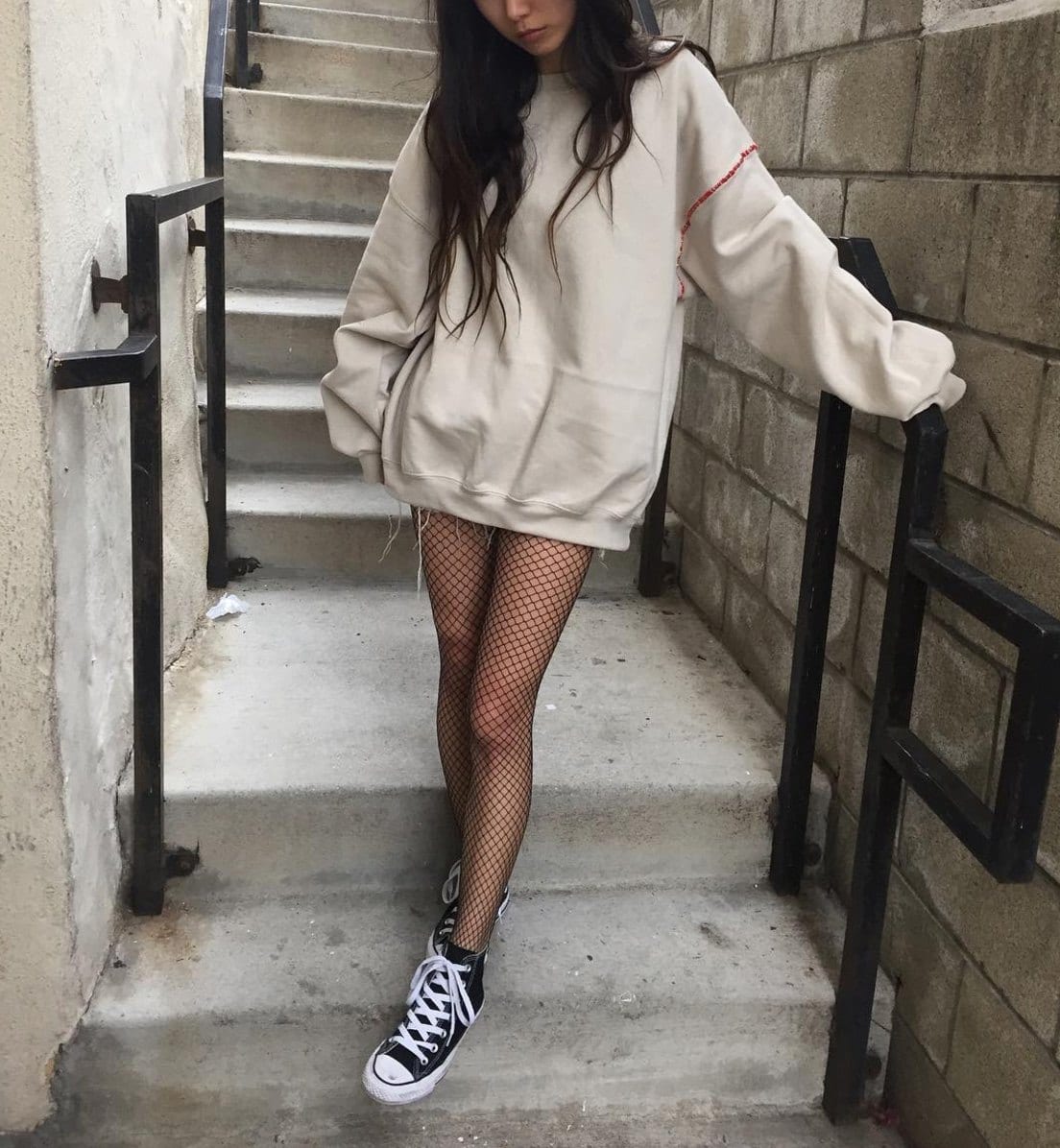 ↓20. Formalwear
Suits with oversized blazers and little embellishments or with long wide-leg pants can be worn to formal events like charity functions or award ceremonies. We recommend extremely neutral colors; charcoal and pastels are super classy as well.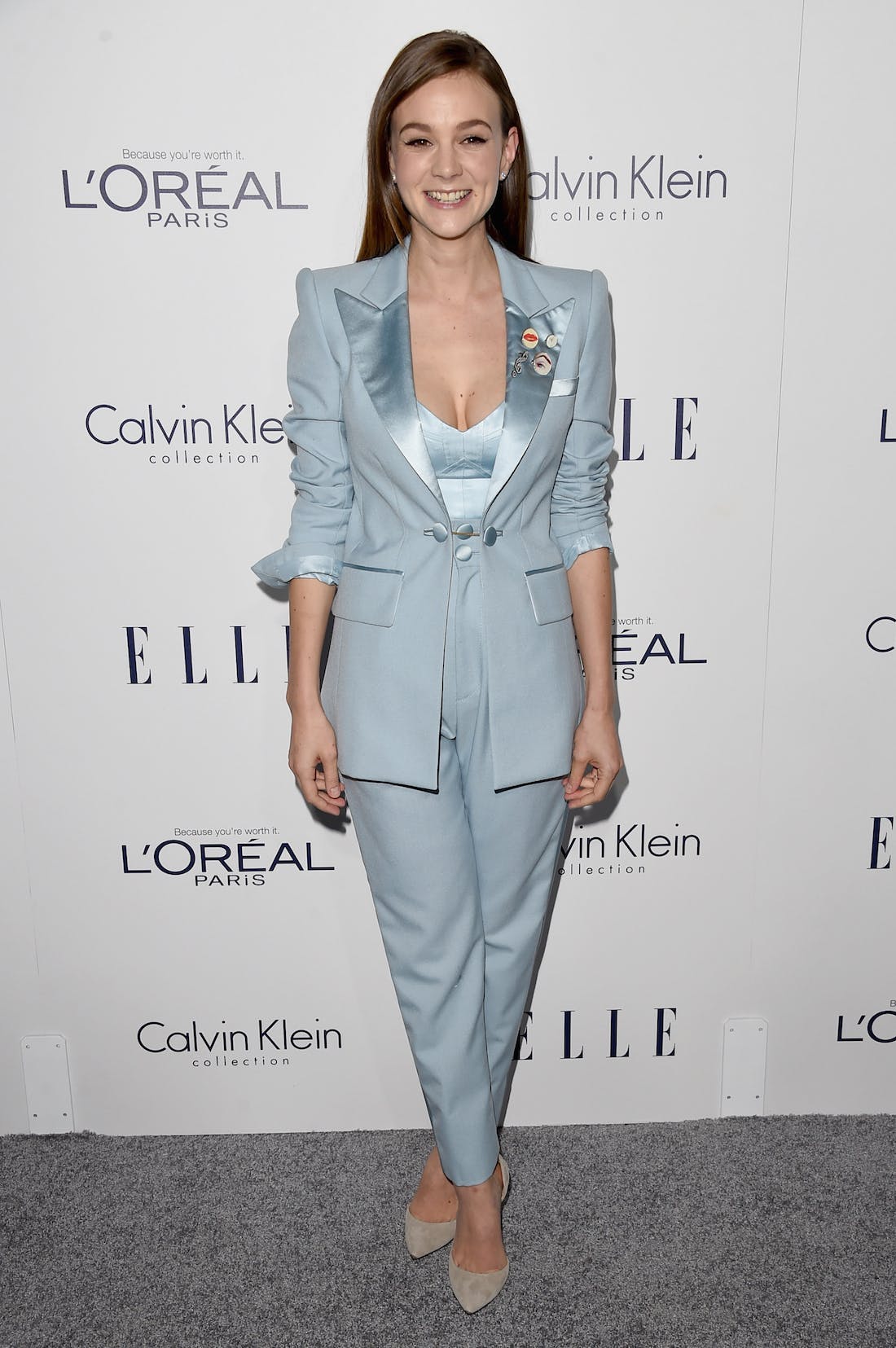 ↓19. Super Oversized Sweater Dress
Want to go a little out of the box your next date night? Try a super oversized sweater dress. You can wear it in white, which is especially chic, and accessorize with a simple choker. We recommend stilettos, booties, or even mules for footwear if you want to wear flats.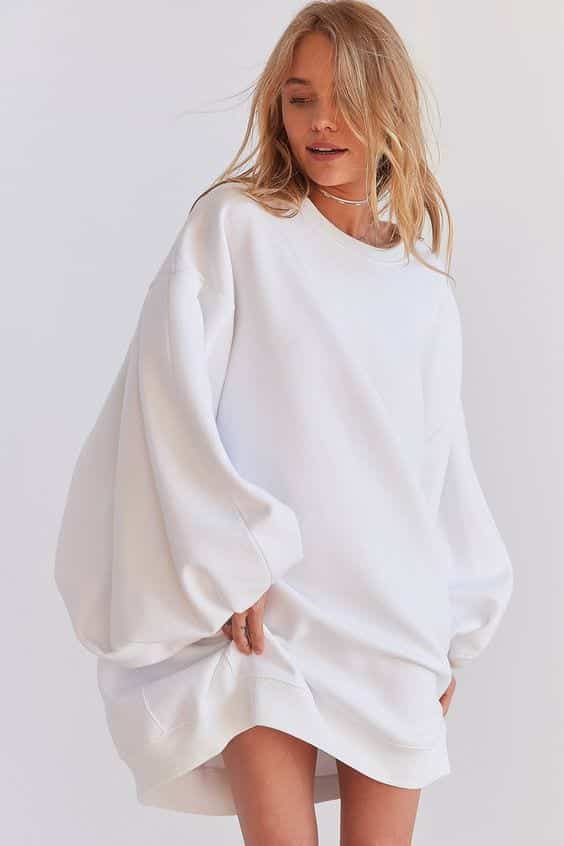 ↓18. Casual Weekend Look
This outfit is perfect after a long night out. Pop on a boyfriend style shirt, roll up the sleeves and tuck it into a pair of chic trousers. This is a great outfit for when you want to feel and look a little more put-together than you actually are.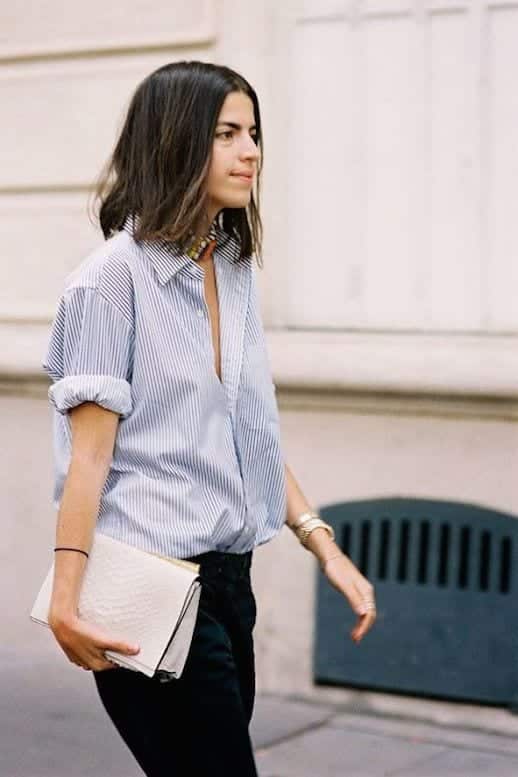 ↓17. Bright Yellow Baggy Sweater
If you are in a pinch (or just love a sweater dress look) you can get yourself a super oversized sweater and wear it as a dress!
(We recommend wearing a little pair of cotton shorts underneath just to be safe.) This is a fun vacation look, perfect for summer.
↓16. Coat
Oversized velvety coats are trending since these are super comfy and give a luxurious touch to your attire. Wear them with your casual clothes and add some cute shades to enhance the look. Here are 19 Ways to Wear Trench Coats this Winter.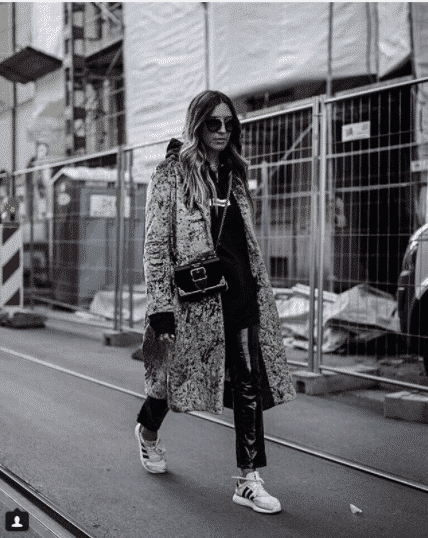 ↓15. Sheer Top
A sheer top is a great item you can try sizing up in. This will give you an elongated and lengthened look, which is especially great if worn over a crop top. You can pair this top with denim shorts for a casual look or luxe pants for a semi-formal look.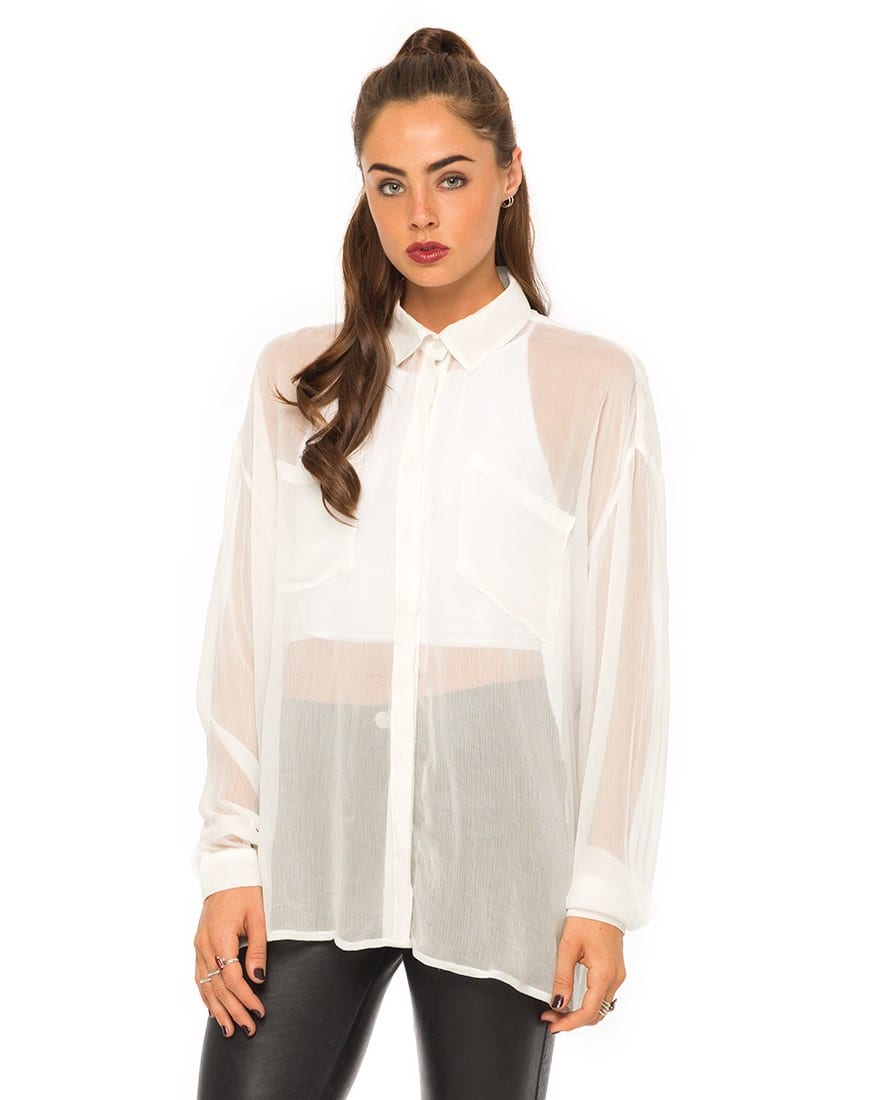 ↓14. Jumpsuit & Tee
Jumpsuits can be worn during the summer, at home, or for casual outings. They are both flowy and comfy so what's not to love? You can even top yours off with an oversized tee knotted at the waist for a fun twist on a simple look.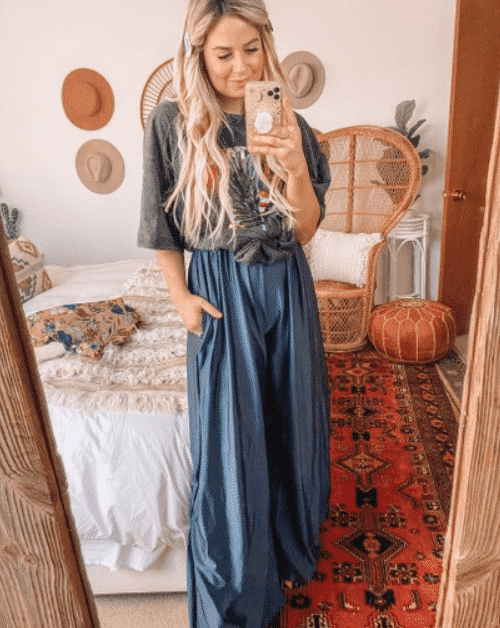 ↓13. Blanket Scarf
Want to bring some oversized accessories to your winter wardrobe? Try a blanket scarf. It's easy to make these bad boys look chic. Get yours in a cool tone of gray and pair it up with a sleek top, skinny jeans, and knee-high boots.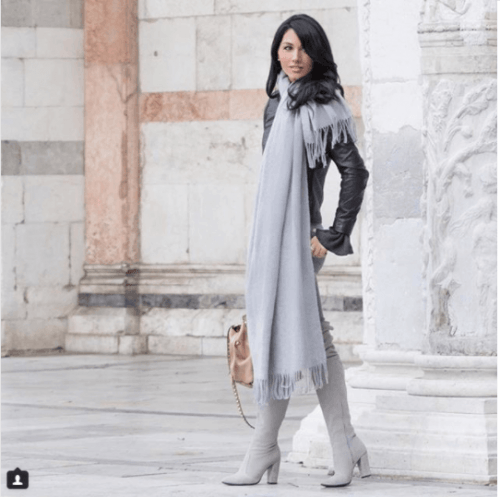 ↓12. Cardigan
Spice up your loungewear with a cozy animal print cardigan. Here are 13 Stylish and Trendy Cardigans Collection for Women.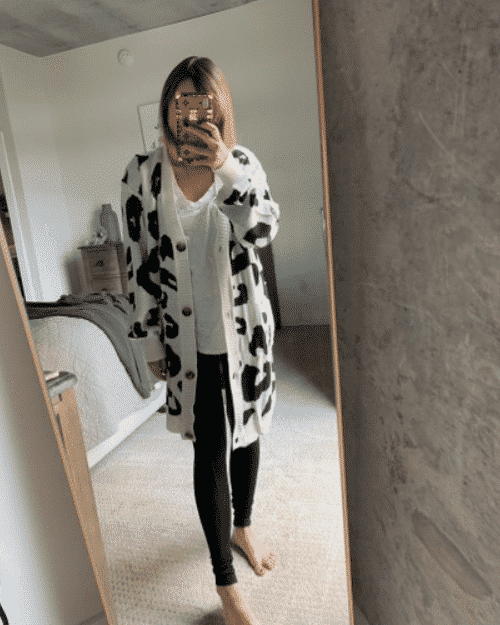 ↓11. Grunge Weekend Look
Sometimes, a girl just needs to rock a flannel and call it a day. However, you can still look cute… by popping it on over a white top (you can go oversized with your tee as well) and some joggers. Finish off the grunge look with some trendy boots.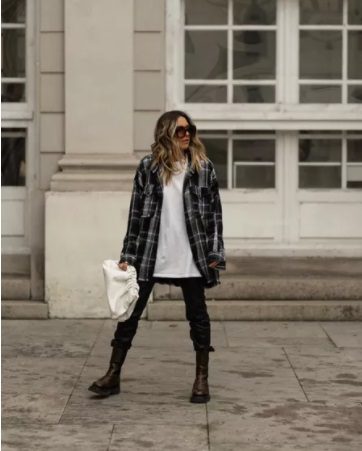 ↓10. Casual Peplum Top with Jeans
A slightly oversized peplum top is a great alternative to a baggy tee if you are looking for casualwear but don't want to commit to anything too fitted or tight. Pair with your favorite jeans and a pair of slip-on shoes (we prefer mules or loafers).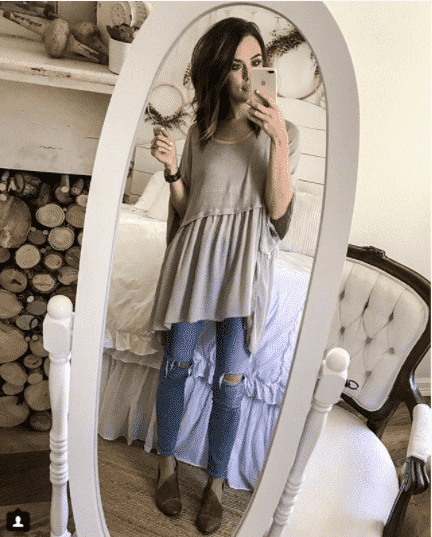 ↓9 Sweater & Coat
For a modest winter look, Hijabis can wear both oversized cardigans and coats over a chunky oversized sweater with jeans. Finish the look with a crossbody bag and cute black and white sneakers.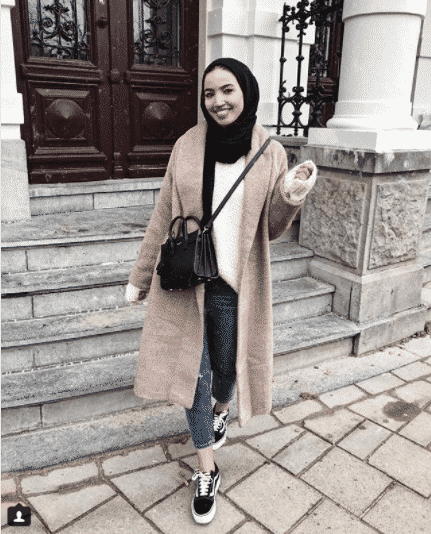 ↓8. Clubbing Outfit
A luxe oversized dress with sheer panelling and minimal embellishments is a perfect option for clubbing that is just as chic (if not more so) than the typically fitted alternatives. Style your hair in messy bedhead waves and go for a smokey eye look. Don't miss out on these 30 Best Casual Outfits for Clubbing.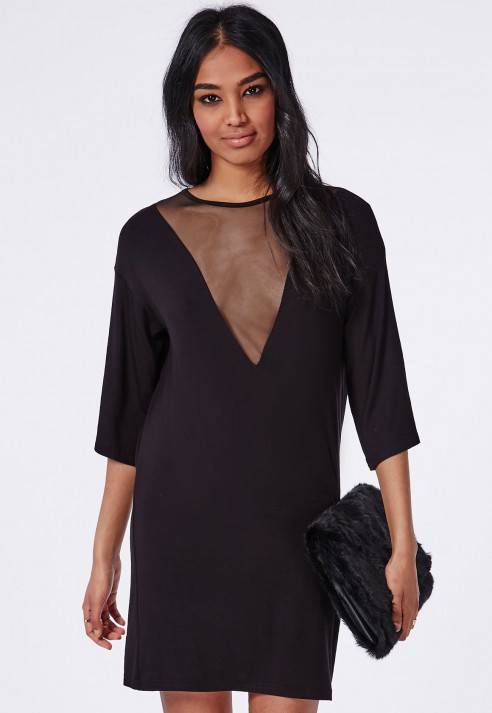 ↓7. Boyfriend Shirt & Mom Jeans
Obviously, a boyfriend shirt needed a place on this list. It is the quintessential "oversized" piece that is always trendy and fun.
Keep the bottom half of your shirt unbuttoned for this look and tuck half into the front of a pair of Mom jeans. Add some little white sneaks and you are good to go.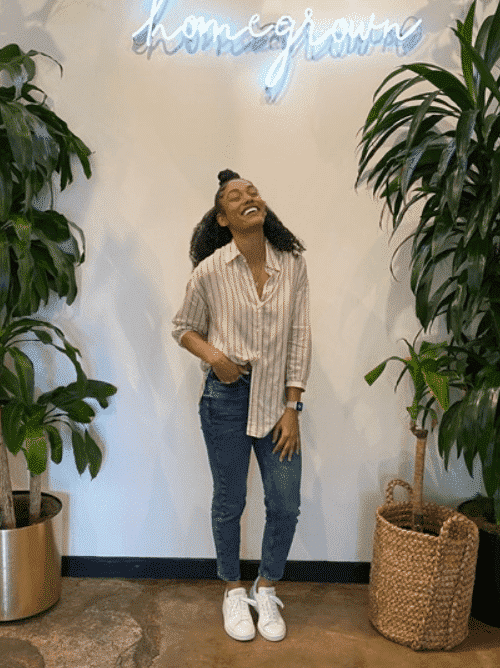 ↓6. Oversized Blazer for Chic Weekend Look
If you love a blazer, then you will want to try an oversized one. It's effortlessly chic and looks incredible when paired with a white tee or tank tucked into high-waist pants.
(Peep the double buttons! Extra detailing like this brings a basic outfit to a new level.)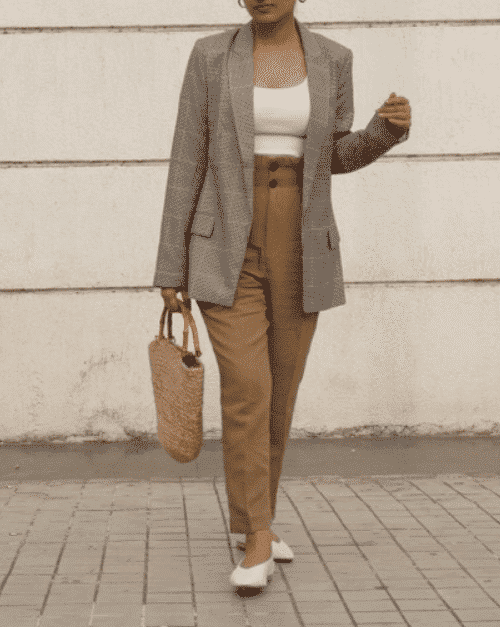 ↓5. Novelty Sweater
A novelty sweater is a great option if you are looking for an oversized piece that doubles as funky throwback wear. If you are tired of boring, give this baby a whirl! Pair up a colorful novelty sweater with some light wash jeans and colorful hoop earrings. Opt for a sweater that has a fitted hem to give some structure to the look.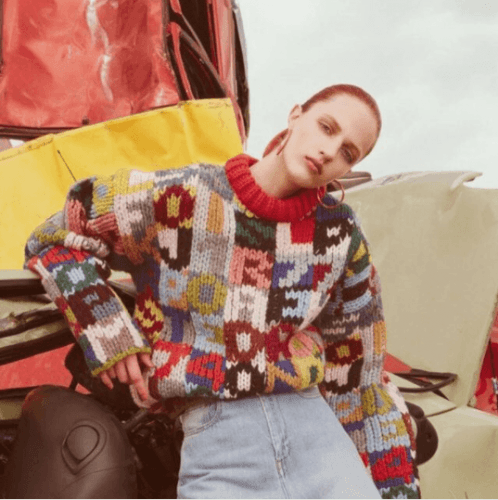 ↓4. Flowy Slit Dress
Ladies who love a loose-flowing dress can pair a flowy slit dress with long pendant necklaces, gladiator sandals, and statement earrings. Check out these 23 Best Ways to Style Silk Outfits.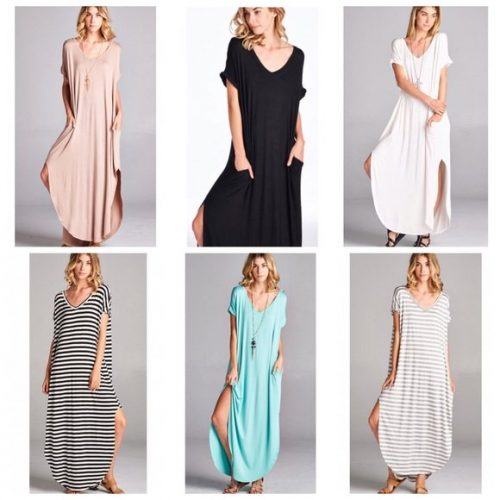 ↓3. Modest Ankara Dress
A great example of an "oversized" style dress is an Ankara dress. This loose-fitting cut is especially great for curvy ladies who want to keep it modest. This charming frock looks best with peep-toe heels and tassel earrings.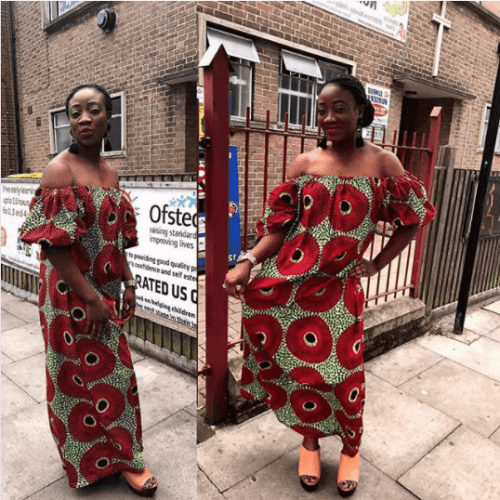 ↓2. Casual Street-Style Outfit
If you love a street-style look that is equal parts grunge and trendy, then give this outfit a try. The oversized piece in question is a faux leather biker jacket worn over a Metallica tee and some bleach wash jeans. Pair this look up with some Doc Martens and add a beanie to tie it all together. And voila!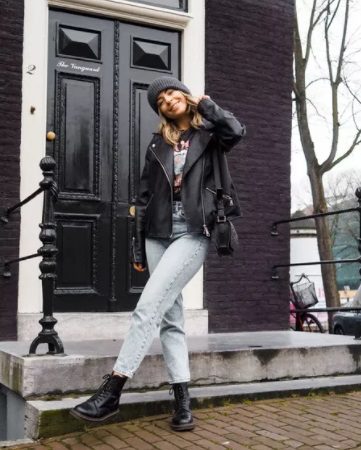 ↓1. Cute Fall Look
For our final outfit, check out this little fall ensemble. From cozy to chic to warm, this outfit checks all the boxes. Pair an oversized chunky sweater in beige with a black mini skirt and thick black tights.
Add a flirty touch to the ensemble by pulling one shoulder down a bit; you can also tuck the front of your sweater into your skirt to add some more structure. For footwear, you can wear a pair of little black booties and accessorize with hoop earrings and a designer mini bag.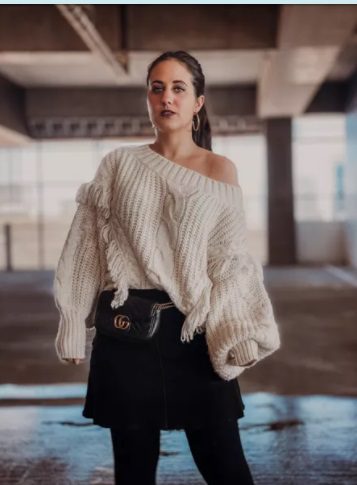 Do not forget to share your oversized ensemble ideas with us in the comments section!