Sweater Styles 2019. With winters being consistently fluctuating in their degrees, it's mandatory to keep a stable wardrobe that acts as a backup when you need the comfiest outfit. Something that gives you the most suitable asset to go with a feminine party dress.
And something that also go with when you just want to put on a pair of jeans and be your most casual and simplistic. It's possible, only if you have the right sweaters to match the diversity of your taste. With last year's sweater collection that practically ruled the wardrobes of women and celebrity alike, this year's is no lesser. Sweaters that match your sporty shortcomings, that match your casual simplicity, that match the loveliness of your prom dress and styles that nicely match your sophisticated endeavors to fashion and formal looks.
Before skimming through the rest of the post, we would like you all to know some cool tips to wear sweaters in the best way!
Best Tips to Wear a Sweater
Match a sweater with a mid-length skirt and a tiny handbag.
Wear an oversized sweater with a mini skirt and leggings.
You should also have a sweater dress in your wardrobe and wear it with a winter hat.
Thigh-high suede boots are a great accessory to match with a sweater, though.
Adidas superstar shoes are just downright meant to be worn with sweaters, leggings and a hat.
Wearing a sweater over a sweater isn't a bad idea at all.
RECOMMENDED: Outfits with Striped Sweater-23 Ways to Wear Sweaters with Stripes
How to Wear a Sweater Over a Collared Shirt?
Below is a good idea for nailing a flawless sweater and collared shirt combo. Usually, sweaters with simplistic outlook and a bit more tightness over your posterior make a great match with collared shirts.
What to Wear with a Sweater Dress?
Not a better way available to best wear a sweater dress. With leggings, with heels, and a mesmerizing sweater dress you could rule.
How to Wear a Sweater Stylishly This Year
Have a look at the 18 epic and classic sweater styles to look forward to in 2019 and not miss out on updating your wardrobe with dainty winter vibes and styles for the year 2019. These sweater styles for 2019 will be a handy addition for making up most your winter outfits with new looks and creativity! So check out the epic sweater styles and ideas for their outfits.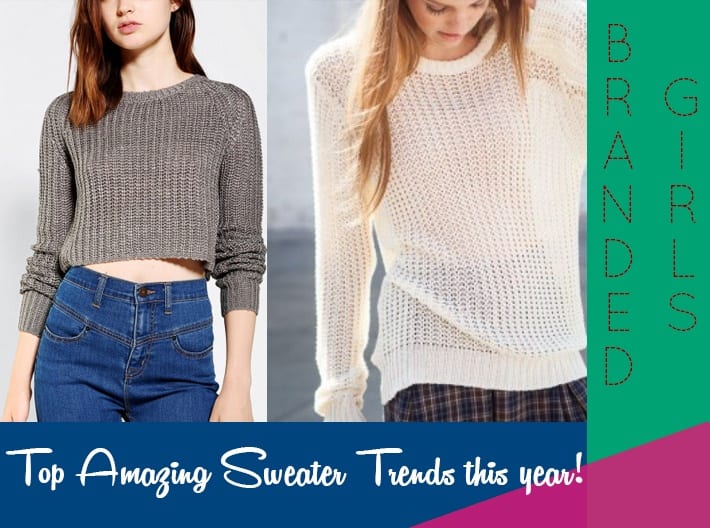 #18 – Crop Sweater Style for College
Although the crop sweaters entered the league in about 2016, they turned out to be quite hard to get over with and hence, made it to this year as well. Crop sweaters are a lovely asset to your outfit and will make a decent element with skinny jeans casual style and even if you want to match it with skirt and leggings. RECOMMENDED: 20 Cute First Day Of College Outfits For Girls For A Chic Look
#17 – Cutout Turtleneck Sweaters for Date Night
If your youthful spirits have not entirely left you, then cutout turtleneck sweaters are all your game. Wondering why? Because they are a clever choice to opt for if you don't wish to expose your neck to the cool chills of the wind yet also despise wrapping a muffler around it. Here are some cool Movie Date Outfits; 20 Ideas how to Dress up for Movie Date
#16 – Open-knit Sweater for Girl's Night Out

The elegant exterior of an open knit sweater is a dreamy option for all the ladies who admire retaining their elegance and sophistication in their every style. Let it summer sun dresses, or winter outfits with slim heels, an open knit sweater will surely rise up to your expectation of class and prestige. Here are some more ideas on What to Wear for Girls Night Out?17 Girls Night Out Outfits
#15 – Embellished Sweater Style

Embellished sweater looks are an absolute present to all the fanciness-inspired ladies. Mostly, sweaters of this type include rhinestones, patchwork/embroidery, crystals of Swarovski and more. Embellished sweaters are a flawless option for when you want to look all party-prepped yet also want to feel warm and comfy.
#14 – Sweater with Puffed Sleeves for Parties

Not a very vastly rated option, but still a considerable one for women who like puffed sleeves styles.
#13 – Sweater with Extra-long Sleeves

Sweater with the style of extra long sleeves is a major hit in 2019 and makes an impeccable match for casual styles. Although the outlook of long sleeve sweaters is a bit vintage, it is also cool enough to be a hit in 2019. Also, sweaters with extra long sleeves a cool element to match with collars.
#12 – Crewneck Cardigan Style

Crewneck Cardigan style is a catchy combo with your formal and simplistic daily looks. Best to wear it in lighter colors because that's the characteristic of crewneck sweaters. Crewneck cardigans will also be an impeccable combo with skirts and heels. Don't forget to try it in various styles! If you love wearing pink, don't miss out Outfit with Pink Sweater; 18 Ways to Wear Pink Sweaters
#11 – Turtleneck Jumper Style

Turtle jumper look is once again, a handy option for ladies who despise wearing mufflers. It's a good backup for an extremely chilly weather and when you can't miss out on being attractive either. A good match with skirt and leggings, not a bad one with jeans either.
#10 – Cape Sweaters 2019

Cape sweaters are the asset that takes winter fashion a bit too far. For women, who put style above everything else and who can't imagine an outfit being complete without style being prominent. So, put on your most stylish and sensual pair of jeans and match it with your dainty heels and this cape sweater. Since these sweaters are in a loose fitting, they look best with skinny jeans. Also, have a look at Shoes With Skinny Jeans Women-18 Perfect Outfit Combinations
#9 – Sweaters with Ruffles

A lovely new style in the 2019 sweater collection; sweater with ruffles that gives a much feminine look and elegance to the one who wears it. It mostly comes with frills and laces latched to the bottom and makes a great backup for party styles where you want to be more casual.
#8 – Knitted Fringe Jumper Style

For best wearing a sweater with jeans, a knitted fringe jumper is your best option. Not only does it look absolutely ravishing with skinny jeans but also will make feel immensely confident with this style. RECOMMENDED: Latest Jumpers Fashion to Copy this Winter-20 Jumper Outfits
#7 – Ponchos
The great thing about ponchos is about how you can get great designs at very low prices. A poncho is your permanent backup for casual styles, for when you just are walking down the street, for low budget parties, for a casual winter day at college. Ponchos also look great with hats so don't miss out these awesome Hats Outfits; 22 Ideas How to Wear Hats with Different Outfits
#6 – Embroidered Sweaters Trend

#5 – Cold Shoulder Sweater Style for Fall

#4 – Pullover Style 2019

#3 – Blend Sweater Style

#2 – Sexy Front Knot Sweaters

#1 – Lace up Sweatshirt Celebrity Style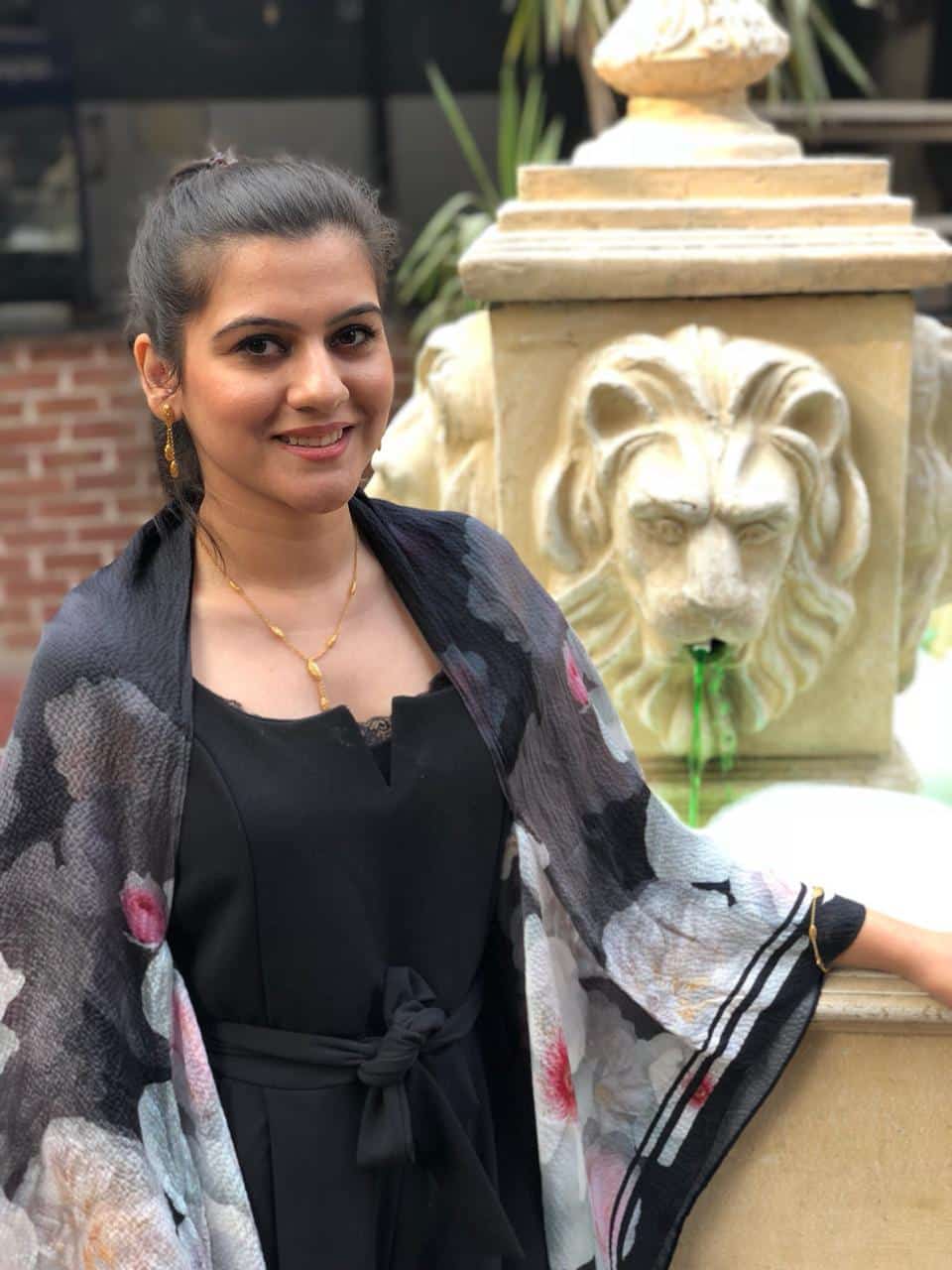 A content writer by the day and a reader by the night – two things that she loves the most. When Zoona isn't writing, she'll either be thinking of what to bake next or where to travel next. When it comes to writing, she has always been a storyteller and one of her short stories was published in 2014 in the Oxford University Press's anthology of contemporary Pakistani short stories, I'll Find My Way.  Her love for fiction writing also drove her to complete a short course on "How Writers Write Fiction," at The University of Iowa. Her other interests include binge-watching Netflix or online gaming.