How To Wear Mismatched Shoes? There was a time when we would feel embarrassed in wearing shoes without socks or going out in two different shoes, but now it has become a fashion trend.
The idea might sound a little weird but with the right styling techniques, it can actually turn out great. Not matching your shoes doesn't mean that you must wear two entirely different footwear, instead, it can also be a slight difference in color, style, or design of the shoes as per your choice.
What are mismatched shoes?
These refer to wearing a pair of shoes together which are different from one another in their style, color, or shape.
Trying something new and getting out of your comfort zone is not an easy task, but adventure is equally important in life. We have prepared a proper guide with styling tips for you in this article so that you can pull off this controversial styling hack like a pro:
If you ever find anyone wearing two different shoes, don't be too quick to judge because this trend dates back to the nineties! Yes, you heard me, the bizarre-sounding trend originated back in the day when people used to go for more eccentric looks but that doesn't mean we can't hop on this bandwagon in 2023.
There have been several TV shows and movies that have picked up on it with sex and the city starring Carrie's eclectic look or gossip girl Blair Waldorf's accidental style. If these pop culture icons can do it, then it's almost our duty to give it a shot as well!
Dos and Donts of Wearing Mismatched Shoes
While wearing unmatched shoes, many will raise eyebrows and make you feel like a crazy person. But the key is to stay confident with whatever you are wearing. You can start by wearing shoes with small differences, like the one in which one sandal has a jeweled strap and the other doesn't.
Later on, you can dive into this trend with more confidence by wearing shoes in opposite colors or prints.
In this stage, make sure that the color or prints you are choosing should complement each other.
For the best combinations wear animal-printed shoes with striped printed or go with red and white boots and other such choices.
Even if your shoes are stunning but don't look good with your outfit, it is of no use.
Like, a neon dress wouldn't look pleasing to the eyes with mismatched neon shoes, instead, shoes in pastel or basic colors would look better. This is why you also have to keep your footwear choices in line with your outfit choices to get the best results.
The key to pulling off this trend is the right styling. If you are going for opposite colors, you can wear one shoe matching your top and the other matching the bottom. You can also match your shoes with accessories. The colors should not be completely off-guard which makes your whole look unbalanced.
This trend should be limited to the color and design of the shoes only. Don't experiment by wearing shoes of different heights because it will have a negative impact on your posture and it will only result in limping or a broken leg for you.
If you are going to wear bright mismatched shoes, keep your outfits lowkey in light pastel or monochromatic shades to avoid looking flashy and loud.
Don't wanna try the opposite colors? no worries! Being a beginner you should first wear identical shoes with a minimal difference to get yourself comfortable. A difference in a shoelace or sandal strap will also look cute.
It's best to choose shoes in the same style. While it can be super exciting to go full out and wear the wackiest of the wacky combos, don't overdo it with pairing different styles of shoes because those just don't work.
Contrast Contrast Contrast. Picking shoes that have contrasting colors will help add that burst of color you needed and allow you to really stand out.
The Shoes Must Complement Each Other. When deciding which footwear to mix and match, you should keep in mind that both of the chosen shoes should complement each other in terms of shape, style, color, etc.
42 – Neon Shoes With Crop Top & Shorts
Who doesn't like funky outfits in summer? The bright neon color shoes will spark up even a simple crop top and shorts. It is better to wear these shoes when you want all your attention on footwear, especially casual ones.
Neon colors are also very tricky which is why the right color combinations are also very important so that your styling doesn't look tacky.
41 – Jumpsuits With Multicolored Mules
A light, breezy and cute jumpsuit is one of the summer favorites. This look is something you can wear on picnics and to other outdoor activities. Keep the color palette fun and quirky according to the summer season.
Add some cute accessories like a hat, or shoulder bag and you are ready for the day. These mules can also be worn with floral and colorful dresses. Another idea is to wear a denim jumpsuit with colorful sneakers.
40 – Mismatched Sneakers With Jeans & Crop Top
39 – Sneakers With Printed Trousers & Varsity Jacket
Following two trends might be risky but still an adventurous thing to do. Mix the prints in your wardrobe by wearing leopard-printed trousers with a striped shirt and layer a varsity jacket over it. Then pair your shoes in basic colors like black and white.
This cool attire is for real fashion lovers and you can also mix other prints like the striped shirt with a plaid skirt or a floral top with checkered trousers. Just like the outfits you can also mix prints in shoes like leopard-printed ankled boots with a simple one.
38 – Mismatched Pumps With White Jeans
37 – Laced Shoes With Jeans & Top
We all know someone who wants to try different things but is scared of looking weird. Well, if you are one of them and want to wear different shoes, then this hack is for you. Just grab identical sneakers with different shoe laces.
You can easily wear these shoes with your everyday clothes like jeans and tops, shorts and skirts. Mismatched sneakers are the latest "it" trend among gen-z so try them now and make the heads turn with your fashion sense.
36 – Mismatched Mules With Off-Shoulder Top & Pants
35 – Match It With A Tie And Blazer
While this look isn't exactly casual but it certainly gives off some laid-back vibes. The entire outfit reminds me of those strong independent girl boss women who take no shit and are super intimidating.
If you want to add some spunk to a more masculine fit, you should throw on a fitted black blazer, put on your red skinny tie (or steal one from a friend), and grab your two favorite sneakers to go along with it. Don't forget those shades girl!
34 – Throw On A Holiday Themed Skirt
Okay look, I know Christmas is long gone and we've entered a new year but I just couldn't resist bringing in the holiday spirit – even if it is about 10 months early. This outfit goes to show that mismatched shoes are not just for the young and eccentric, they can literally be worn by everyone.
All you need to do is grab a long dark green Christmas skirt, put on that stripped camisole that's been lying in your closet, and throw on those quirky little pumps.
33- Pair It With A Plain Old Tee
This fit is the literal embodiment of not what I wanted but exactly what I needed. You don't need to wear something loud to rock this trend, all you need is a little bit of coordination and just a spoonful of creativity.
Wear a basic white jean with a matching t-shirt, throw on those heels and you can add pizzazz to a rather plain outfit,
32 – Wear It With Sweatpants
If you're a skating fan like me and you want to look a little edgy going to the nearby skatepark, you might just need to join in with this look. Not only will it help make you look ten times cooler, but it's also super functional since you need that extra stretch that the sweatpants bring.
This outfit definitely screams early 2000s street-style fashion with the brown cap, oversized cheetah-printed glasses, and the long-chained necklace.
27 – Add In A Hand Fan To Blow Off Some Steam
As the summer season is approaching, it is best to keep yourself cool and what better way to do that than just add to your daily fit.
Not only does this pearl white steamy off-shoulder dress complement the color block mismatched mules but will also make you look like one of those people who have fancy olive martinis near their huge summer pools. Don't forget to add in that boho-styled beaded necklace though.
26 – Dress Up For Halloween
Got two pairs of Dr.Martins on sale and don't know what to do with them now? Well, I have a brilliant idea, wear them both together this Halloween.
This isn't the only holiday-inspired look I have for you but it definitely fits the Wednesday Addams seventies gothic grunge look. Pair a frill mini dress with a cropped leather jacket and add in a spooky web necklace. The beret hat is definitely the glue holding the outfit together.
25 – Wear It With Pastel Pink
Bring back the year 2016 with Rihanna's way of wearing cotton candy hues. Neither is too ickily girly nor is it too sweet, the outfit is just the complete package with its powder pink color and the gold jewelry to match it.
This bubblegum-themed long dress complements the pastel color block sneakers paired with it. It is the perfect example of not going too big yet still looking like a goddess.
24 – Throw On Blue Shades
Go big or go home!
Whether you're going down the road to grab some groceries or going to your next-door neighbor's beach party, you need to look fabulous. For something that instantly catches your eye, this outfit perfectly blends colors with its mismatched shoe trend.
Wear this spaghetti-strapped printed maxi dress with some baby blue shades and multi-colored sandals and you'll definitely leave an impression.
23 – Off-Shoulder Polka Dot Dress With Sandals
The vintage polka dot prints never go out of style and keep coming back because of how versatile they look. Pair this cute dress with sandals in contrasting colors, and some accessories and you are done with the outfit.
22 – Laced-up Bandage Heels With Floral Wrap Dress
Here's how to look classy without putting much effort. Even though the dress is beautiful but the brownie points are for the sandals that are grabbing our attention. Any other color wouldn't have done justice to the dress than these two.
And this teaches you the importance of the right color combinations. They can make or break your look so be conscious while making a decision.
21 – Striped A-line Dress With Mismatched Stilletos
Colorful dresses are the perfect choice for the mismatched shoe trend. Imagine, how easy it would be to pair your shoes with a dress which has all the colors, you have so many options with that. This striped mock neck dress is a cute option for brunch dates.
The material is chiffon which is light and breezy which makes this dress easy to wear on summer days. It will keep you comfy and make you look dressy at the same time with some accessories.
20 – Laced Up Boots With Crop Top
Pairing black and white together can never go wrong. Lace-up boots can add a chic element to your casual wear. The best thing is that black and white boots can work with almost all things. Another option is to wear pink boots that match your top instead of black.
19 – Ankle Boots With Wrap Dress
Think about the time when you would be confused about what colored shoes you should wear with your dress, and now you can wear them both without feeling guilty, isn't that great? This monochromatic look is smartly put together with the help of dark and light-toned boots in brown color.
Take some notes, as you can create many different looks with this hack. Pairing a black dress with black and grey boots is one of the examples for your understanding.
18 – Mismatched Boots With Oversized Sweatshirt
Boots are one of the winter essentials; we all have them in different colors in our wardrobes. So instead of wearing the same ones always, try to mix and match them. This look is also a perfect example of how you can match accessories with shoes.
You can also create such a look by pairing some rich colors together. Then match your shoe color with your outfit and accessories.
17 – Boots With Neck Jumper & Sequin Skirt
Sequins are stunning but so are neon jumpers, so why not combine them both? If you feel like unmatched shoes are not enough for your quirky fashion sense, try experimenting with your clothes as well. This weird but gorgeous party attire is ideal for fashionistas.
Because there's already too much happening with the outfit, so keep your footwear safe with basic colors like black and white. Don't make the mistake of wearing neon or bright-colored shoes with such kinds of look.
16 – All-Denim Look With Ankle Boots
Denim on denim never looked so good. You can pair a denim jacket with a denim skirt to get this chic street-style look.
Pair it with ankle boots in different colors and match your accessories with them. Similarly, a whole leather look with a leather jacket and leather skirt with uncoordinated shoes will also look stunning.
Plus Size Outfits
15 – Match It With Classic Blue Denim
School can get very boring and often times monotonous with hours of exams, tons of stress, and all kinds of emotional trauma (we've all been there) so wearing fun outfits might be the way to regain that sparkle.
The mismatched shoe trend might just be how you can bring back some joy, not only for you but also for your friends. Pair them with a comfy and cozy sweatshirt and add on those loose-fit jeans and you're good to go.
14 – Pair It With A Multi-Colored Frock
Bright funky patterns, loud bold colors, and fitted dresses all remind me of one thing: Sex and the city! This fit looks like Samantha Jones met Carrie Bradshaw and decided to merge their fashion styles by fusing their dresses together.
Not only is this dress a blast from the past but the mismatched basketball shoes are also very nostalgic reminding me of my teenage obsessions.
Mismatched Sneakers
13 – Different Colored Sneakers With a Floral Dress
Colors and florals always go well together. These bubble gum sneakers with a floral dress can be a perfect summer outfit idea. These sneakers will also look adorable with other casual wear like a basic white tank top and denim shorts.
11 – Throw On An Orange Sweatshirt
This entire article would not have been complete if I didn't mention the mismatched vans era. During the 70s, when one pair of shoes would get worn out and damaged while skating, people used to grab a random one from Van stores which led to an ensemble of mix-and-match sneakers.
These iconic and nostalgic shoes can be matched with a splash of bright gen-z orange and some skinny-fit blue distressed jeans to fully bask in the vintage era.
10 – Wear A Complementing Hoodie
Similar to Vans, another very common brand worn is the mismatched Nike shoe style. These bad boys have just the right mix of bright colors to white ratio making them look extra spicy.
Wear with them a matching solid-colored hoodie and sweatpants for that extra cozy comfort.
Party Wear
9 – Pair It With A Denim Jacket
Party wear is not limited to bedazzled skirts and shimmery dresses, it can be something more subdued as well. So, if you were worried that all the fits would just be a flashy onslaught of skimpy dresses, you're wrong (even though those will be present too).
To curate the perfect party wear, take out that denim from your closet that you've been hoarding. Add some fitted leggings to show off those legs and tie a belt around the waist to add shape. Throw on those red and black boots and you're going to be the soul of the evening.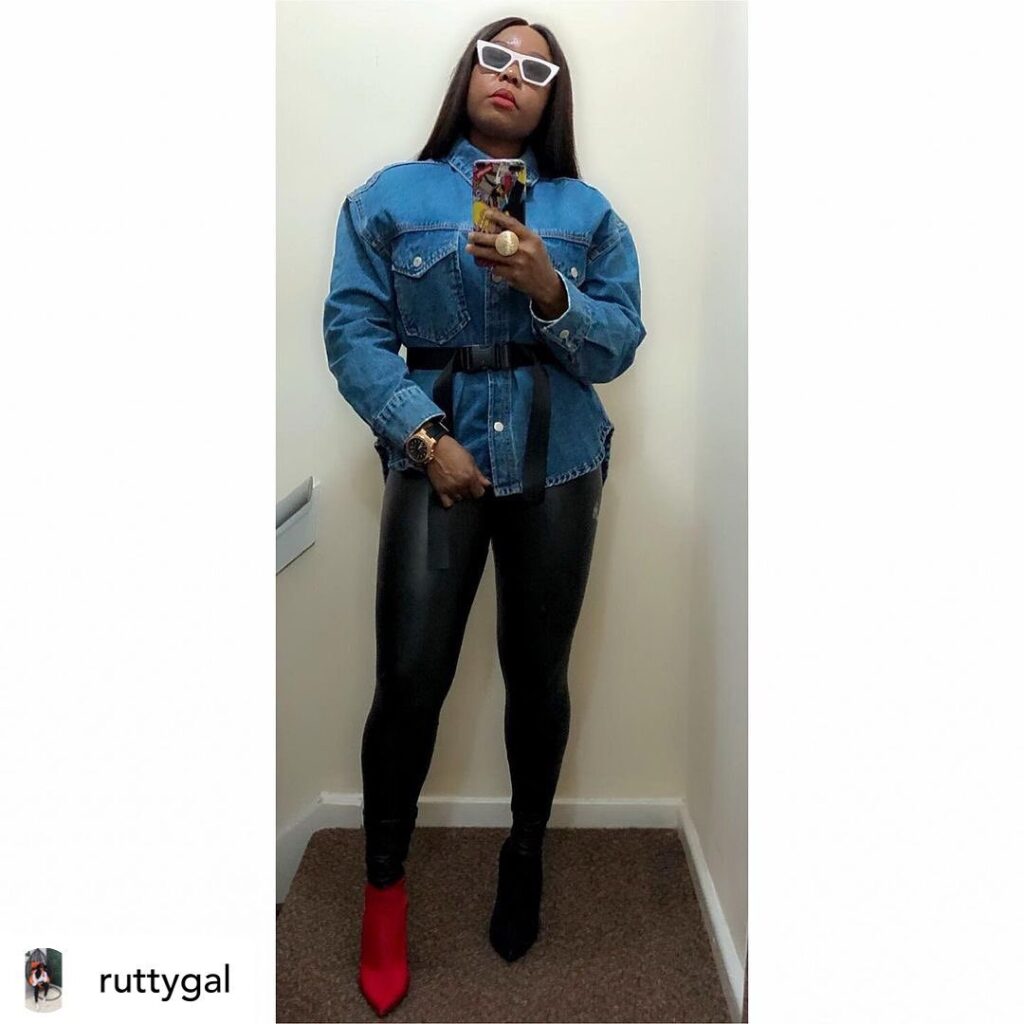 8 – Pair It With A Sequin Pencil Skirt
After a long week at work, we all want to go out to party with our friends, de-stress, and mentally prepare for the week ahead. But the party isn't nearly as fun if you don't wear a hot fit. Well, don't fret, we've got you covered!
Not only will you send shockwaves down the dance floor, but you'll definitely be unforgettable with that yellow turtle neck and those different-colored boots.
7 – With A Teal Outfit
Unicorn colors inspired by Gen-Z's obsession with teal are the way to go. If these colors aren't in fashion then they should be because the marriage between baby pink and teal goes too hard to miss out on.
Wear this iconic teal trench coat with a baby pink printed dress and bind them together with a matching buckle belt around the waist. Not only will this help add shape to your outfit, but it will also add that extra flare.
Celebrity Style
6 – Selena Gomez In Black Cami Dress With Nude Sandals
You know that the trend is worth trying when your favorite celebs try it on the red carpet. Selena is a fashionista and she obviously hopped into this fashion hack as well. She paired everyone's favorite "little black dress" with nude sandals.
The sandals have a difference in heels having a circle-shaped heel on one shoe while the other has a pedestal block heel in different shapes. These small details can also make your dresses look ravishing. Nude lips, smokey eyes, and sleek hair is perfectly complementing her red carpet look as well.
5 – Katy Perry In Mismatched Sneakers & Jersey Dress
Katy created this super-cool look and we can safely say that she slayed it. To show her full support, she paired her favorite team jersey dress with a varsity jacket in shades of red, blue, and white. She matched her shoes with the jacket's colors.
Other possible color combinations for the footwear could be white and blue or red and blue. You can also create a such look for sports events.
4 – Nicole Kidman In Red Gown & Heels
The stunner Nicole created this stunning look for Emmy awards. So if she can wear unmatched footwear to such a big event, why can't you?
The difference in her sandals is almost unnoticeable, as one shoe has a crystal step over the foot while the other has it over the ankle.
These sandals are very classy and you can easily wear them with your beautiful dresses and gowns for parties, dinner dates, and much more.
3 – Jamie Chung In Black Dress & Mismatched Sandals
Jamie's red carpet look with an off-shoulder black dress and black and silver sandals can be recreated with any kind of black or silver dress.
You can wear a black sequin or lace dress and pair silver accessories and a handbag to match your shoes. Wear the red bold lips with confidence and you are ready to rock the party.
2 – Helena Bonham Carter
This 2016 Met Gala look is by our resident Netflix show actress of the "Crown" Helena Bonham which shows a fusion of net and chiffon combined to form a funky dress. Along with this dress, she's wearing green and pink ballet pumps which adds more character to the entire outfit.
1 – Mel B Doing It Right
"America's got talent" star Mel B was spotted by some paparazzi in this super comfortable attire. While on the forefront, this look seems very basic, one has to look a little deeper to find the elephant in the room.
Wearing with her baby pink hoodie and black skinny capris, Mel B is wearing a blue jogger and a pink jogger on either foot. You go, girl!
FAQs
Q. What does wearing mismatched shoes mean?
Mismatched shoes are a lovely outcome of creative fashionistas. Nowadays, it is becoming common; even big brands are showcasing them on the runway, and celebrities are rocking them on the red carpet. So, it doesn't have any deep meaning or logic behind it, instead, it is just a fashion trend that is liked and followed by many people around the world.
Q. How would someone wear mismatched shoes as a fashion statement?
To create a fashion statement, you must think out of the box. Ditch your everyday sandals with mismatched embellished sandals and wear them with fancy dresses to parties. Winter outfits with separately printed boots are one of the creative ideas.
Bright-colored pink and white sneakers with denim shorts and a tank top would be a cool summer fit. Enhance your cute fall wardrobe by pairing floral dresses with uncoordinated laced-up sandals. All of this and you can get much more ideas by reading the complete article.
Q. Where can I buy mismatched shoes?
Currently, many big brands like Jacquemus, Gucci, and others are trying their hands on this trend. You can buy shoes from them or an easy way is to create your own pair of uncoordinated shoes by buying two identical pairs of shoes in different colors, prints, or designs. If you go with the latter, just make sure you don't go overboard with the styling of the shoes.
Q. Is it in style to wear two different shoes?
Yes! This trend is definitely in style as it actually is a good depiction of the modern day, where one is extremely busy so they just wear two different pairs of shoes on the fly.
Q. How to pull off mismatched shoes?
Though this is a controversial style in the fashion world, mismatched shoes can be pulled off given that you choose both pairs that complement each other. Avoid wearing different styles like sandals and joggers as it will make you look weird.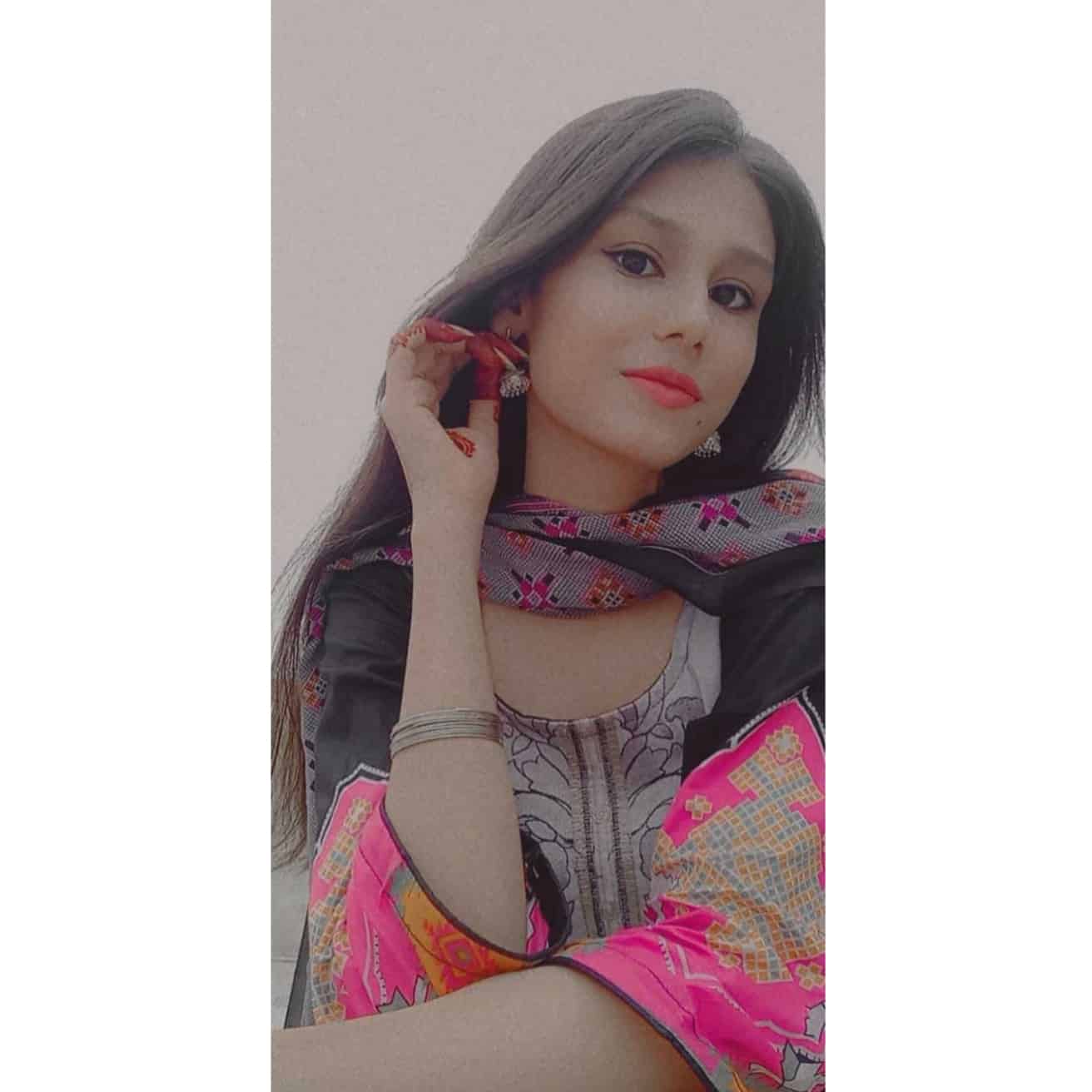 Yumna is an undergraduate business student and a freelance writer. Her life revolves around writing and reading. Being an introvert, she might not speak much but she can write for you as much as you want: )