Cute Outfits for Carnival. Everybody loves a good carnival. With the bright colors, fantastic glittering outfits, music and dazzling lights, who wouldn't? But what would you wear when going to such an amazing event?
Well, here at Outfit Trends, we are going to bring you some great ideas on how to dress up for a carnival in a fantastic guide you can refer back to again and again. The pictures below will give you a better idea of what to wear at a carnival for a chic look. The carnival party outfits vary from theme to theme depending on where you are attending it as well, so do keep that in mind.
How to Dress for a Carnival
Here is the list of the ten most famous carnivals around the world.
Carnival of Rio de Janeiro Brazil
The Carnival of Cultures Berlin, Germany
The Fastnacht or Karneval, in Köln, Germany
Carnival in Aalborg
Basler Fastnacht, or the Carnival of Basel, Switzerland
Winter Carnival in Quebec
Carnival of Venice, Italy
The Carnival in the Caribbean, in Trinidad and Tobago
The Carnival of Nice France
Margi Gras Carnival
Read on for the most beautiful and stylish ideas that you can easily copy for these or any other carnival that you're planning to attend.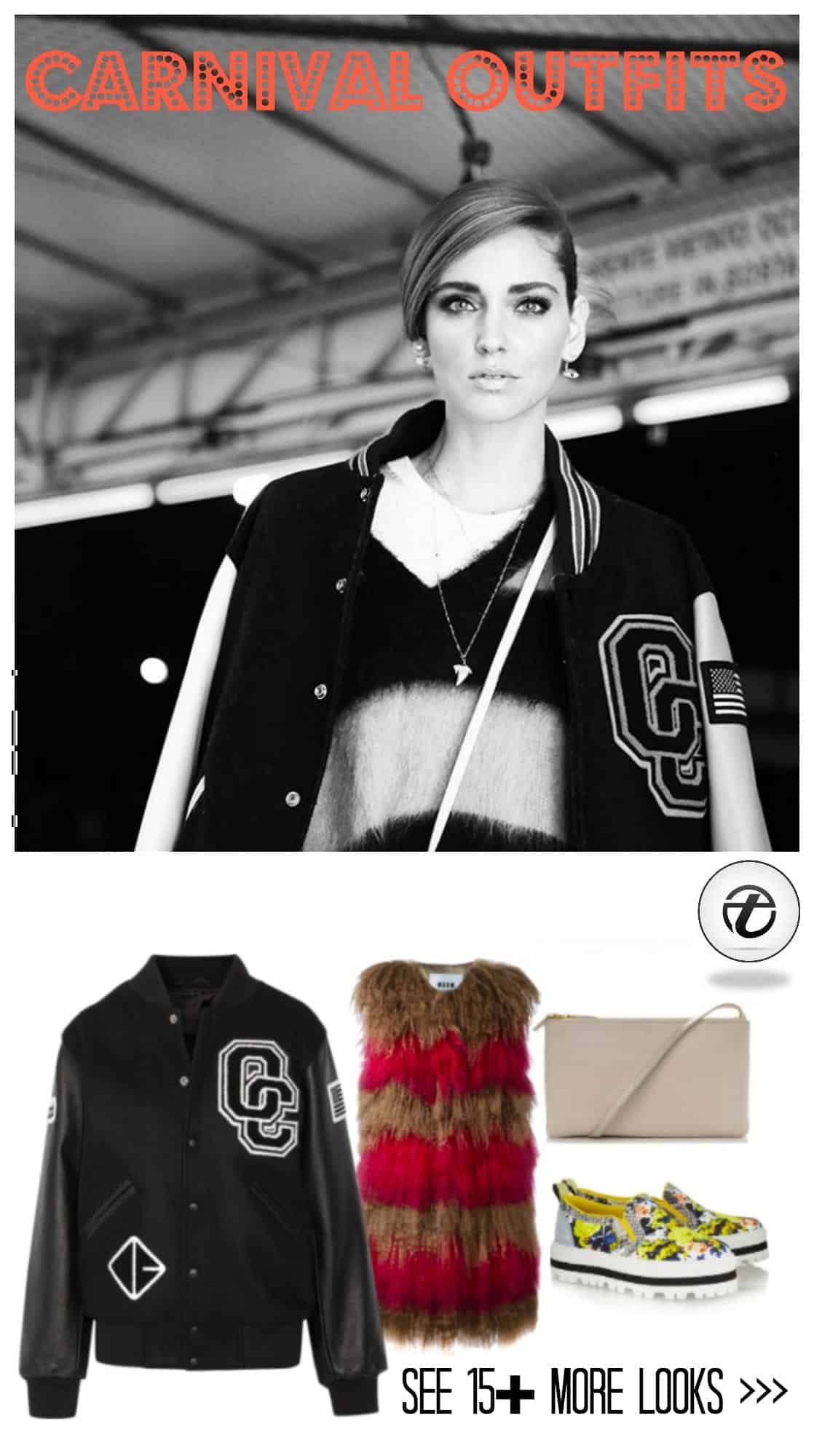 ↓ 20. Classic Carnival Summer Outfit
Nothing beats a classic denim shorts-and-tee combo. It is a look that has been around for decades – and with good reason. It suits any body type and is great for warm weather. It is easy to style and takes little thought. (Saving you time and energy in the long run. Win-win, we say!) All you need to do is find a pair of cut-off denim shorts that you love and pair it up with your favorite graphic tee. Accessories are where you can let your personal sense of style shine. Do you love a big ol' statement earring? Or do you love some classically elegant gold hoops? Are you a cat-eye-sunglasses kind of a girl? Or do you like something a little more understated? Have fun, experiment, and know that it is almost impossible to mess up this look. Pop on some little white sneakers and you are good to go.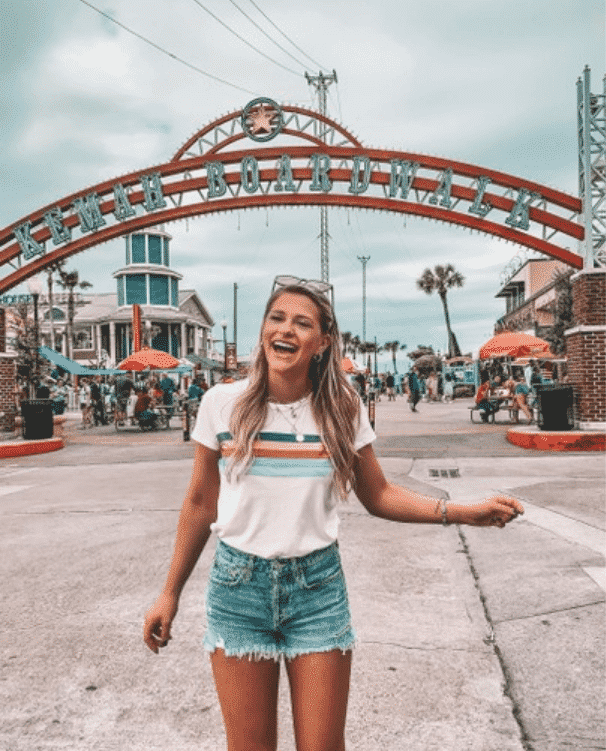 Shop the look at the links below:
Shopbop Vintage Loose Fit Cut Denim Shorts
↓ 19. Simple Denim Look for Fairs & Carnivals
This outfit does it all. Stylish, simple, and chic, this is one look you will definitely want to try next time you hit up the local fair or carnival. Pair a white long-sleeved thermal with your favorite skinny jeans and add a light-wash denim jacket. Tassel earrings, sunglasses, and cushy mules are the perfect accessories to tie the look together without getting too elaborate. Add a clutch or other small bag and you are good to go.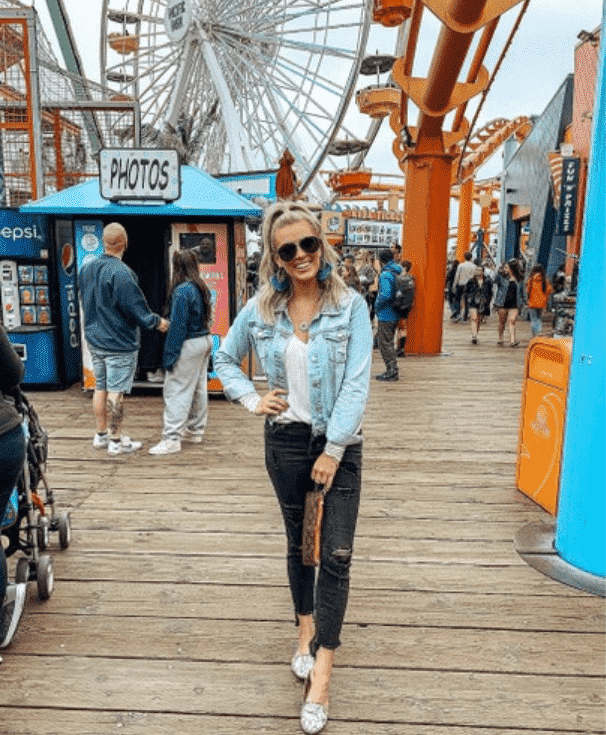 Shop the look at the links below:
Abercrombie & Fitch High Rise Super Skinny Jeans $44
DSW Steve Madden Trace Mule $59.98
↓ 18. Cute, Flirty Summer Dress
Dresses are such fun and easy one-and-done outfits. What more, they make the perfect attire for a summer carnival! A bright blue mini dress can look gorgeous with some little white sneakers (great for walking and super stylish) and a hat to accessorize! This is a ridiculously easy look that you'll feel like a million bucks in… (Pro tip: pop on some little skin-colored shorts underneath your dress to prevent any mishaps! Street fairs, boardwalks, and carnivals all tend to be quite windy at times.)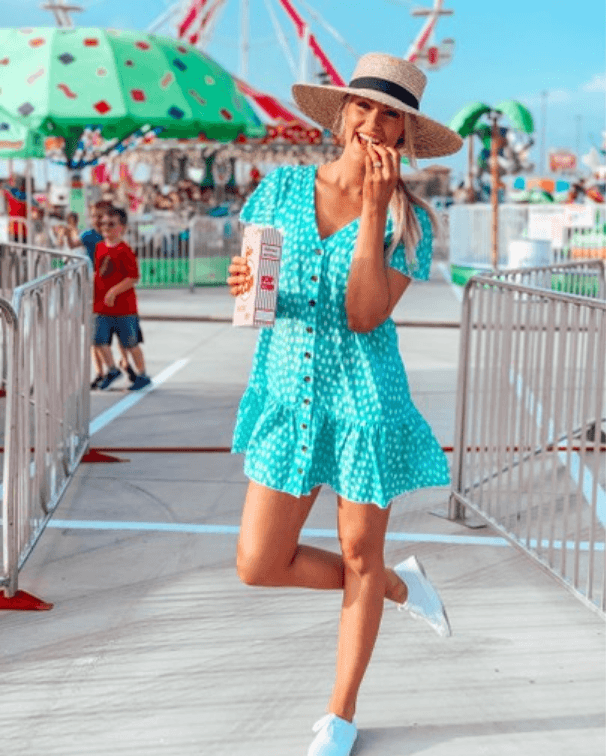 Shop the look at the links below:
Bbalizko Button-Down Loose Fit Ruffle Mini Dress $14.99
Target's Emilee Lace Up Canvas Sneaker
↓ 17. Monochrome Fashion for Spring Carnival
Keep it stupidly simple as well as stylish with an all-pink outfit that you can rock your curves in. A pin-striped blouse knotted at the waist looks exceptional when paired with some wide-legged trousers and nude heels. Add a matching cross-body purse and long earrings and you will be ready to hit those rides and take some pictures! (Swap out the heels for flats for more appropriate footwear for walking.)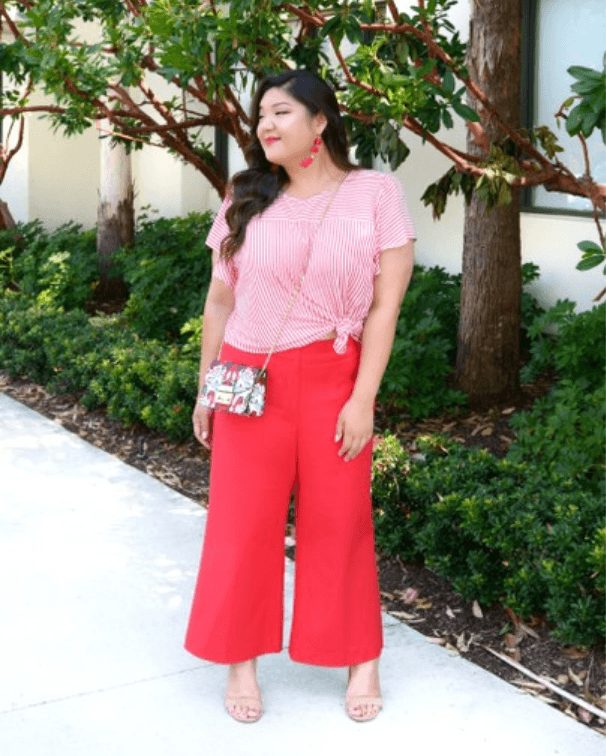 ↓ 16. Classic Summer Outfit for Carnival
Get chic with a lacy-trimmed cami, mini bucket skirt, and slip-on sandals for a summer carnival or even a street-fair! For accessories, a unique necklace is a real clincher, especially when paired with big teardrop earrings and sunglasses.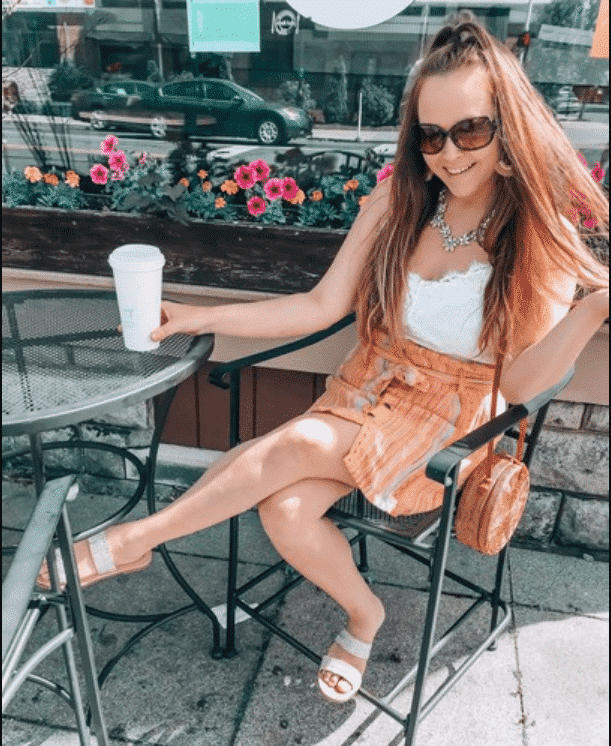 Shop the look at the links below:
Abercrombie & Fitch Lace-Trim Clipdot Cami $34
BONALUNA Big Tear Drop Dangle with Chain & Crystal Trimmings $12.99
LOFT Striped Tie Waist Button Skirt $19.88
Handmade Round Ata Rattan Bag $23.76
↓ 15. Bohemian Carnival Look
A bohemian outfit for Carnival with a hippie spin. If you love throwback looks, then this is the one for you. Show off your favorite hippie aesthetic with a long flowy skirt, bikini top, and tasseled vest. The secret to this outfit is in the accessories. Long layered necklaced, a belt, and headpiece make this look pretty unforgettable. Have a look at these 12 Chic Style Bohemian Outfits Combinations for this Season.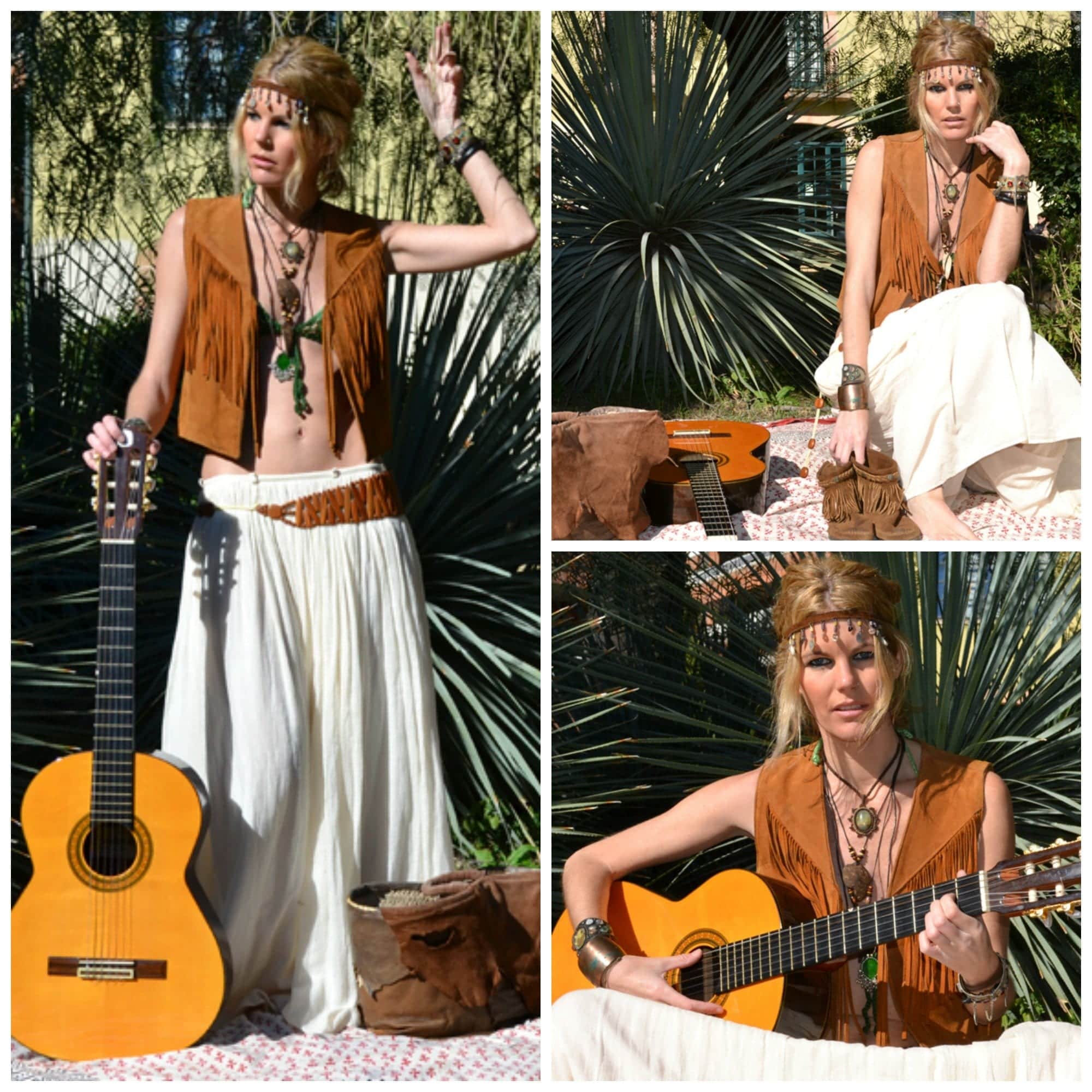 ↓ 14. How to Wear a Skirt to the Carnival
A fantastic date night outfit for the carnival is one that includes a skirt! Pair a navy blue skater skirt with a long-sleeved blouse, a matching purse, and gold sandals with a block heel for an elegant, flirty ensemble.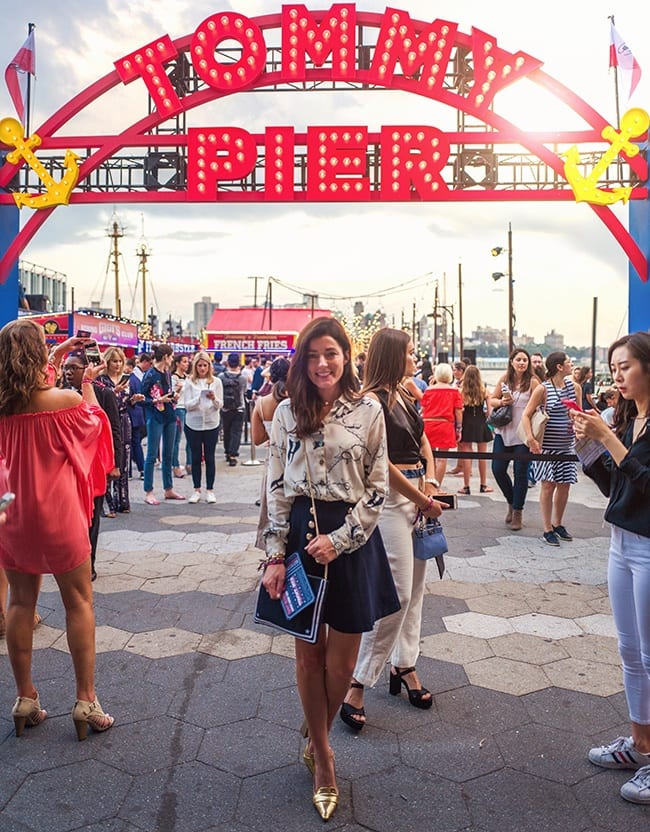 ↓ 13. Night-Time Themed Carnival Outfit
Here is a great evening look for a themed Carnival. We love the mask, gloves, and feathered one-piece which look beautiful when combined with matching heels and sheer black tights. Check out these 25 Celebrities All Black outfits Styles for Fall to Copy.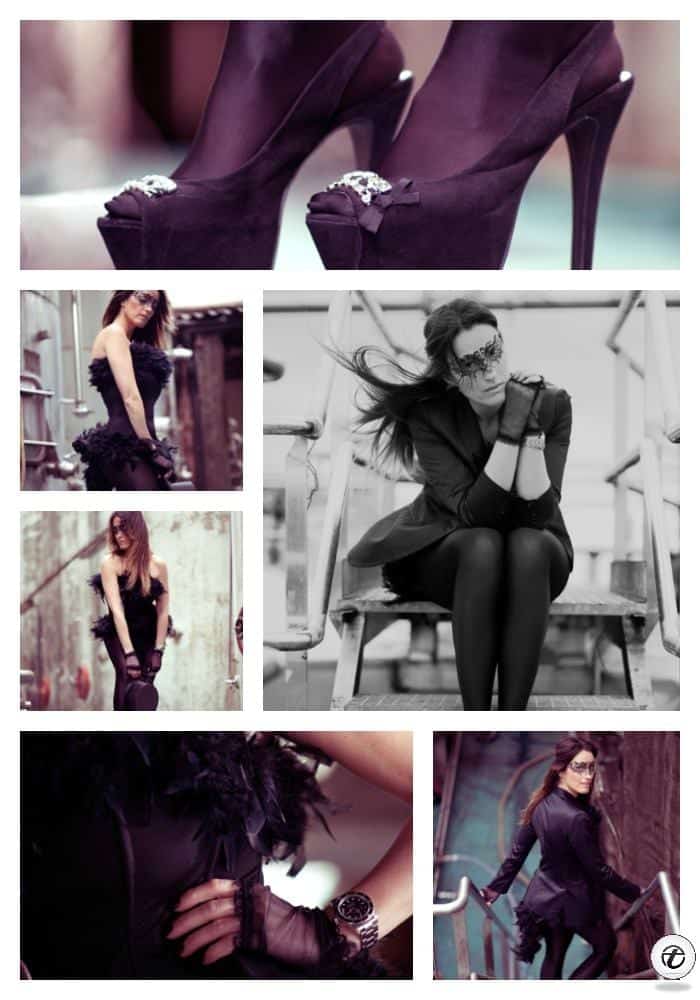 ↓ 12. How To Dress For a Music Carnival
Here's a casual outfit that was worn by fashion blogger Danielle Bernstein when she attended the EDC (Electric Daisy Carnival). It's one of the biggest electric dance music festivals in the world. Here are some fabulous Country Concert Outfits For Women.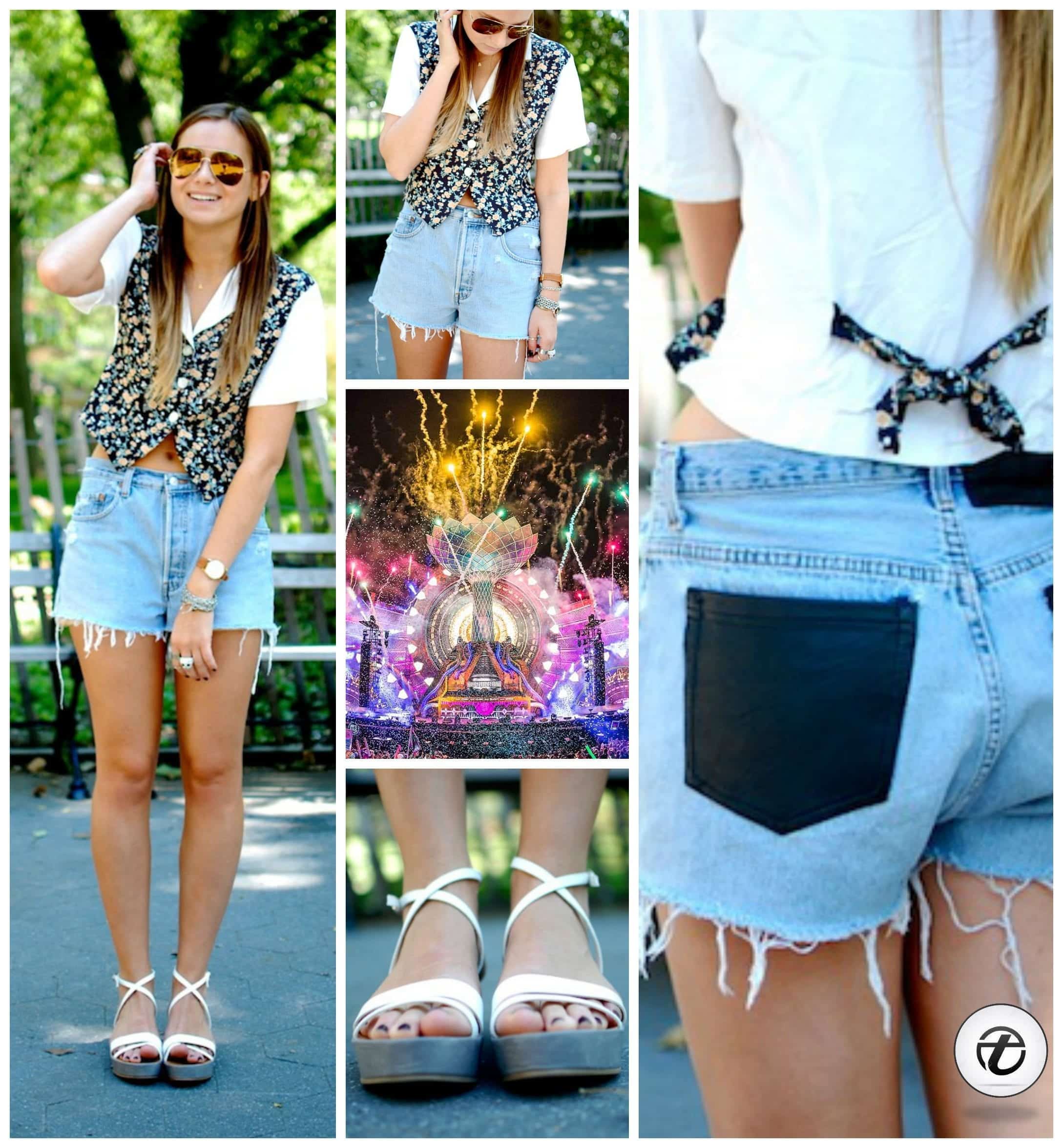 ↓ 11. Carnival Rides Outfit
A romper is a great outfit to wear when you know you are going to be hitting up every carnival right you can. It's cute, simple, and most importantly, it won't fly up when you are sailing down a big drop on a roller-coaster! Accessorize with a contrasting colored belt, oversized sunglasses, and cute flats. Another option is your classic denim cut-offs paired with a cute top!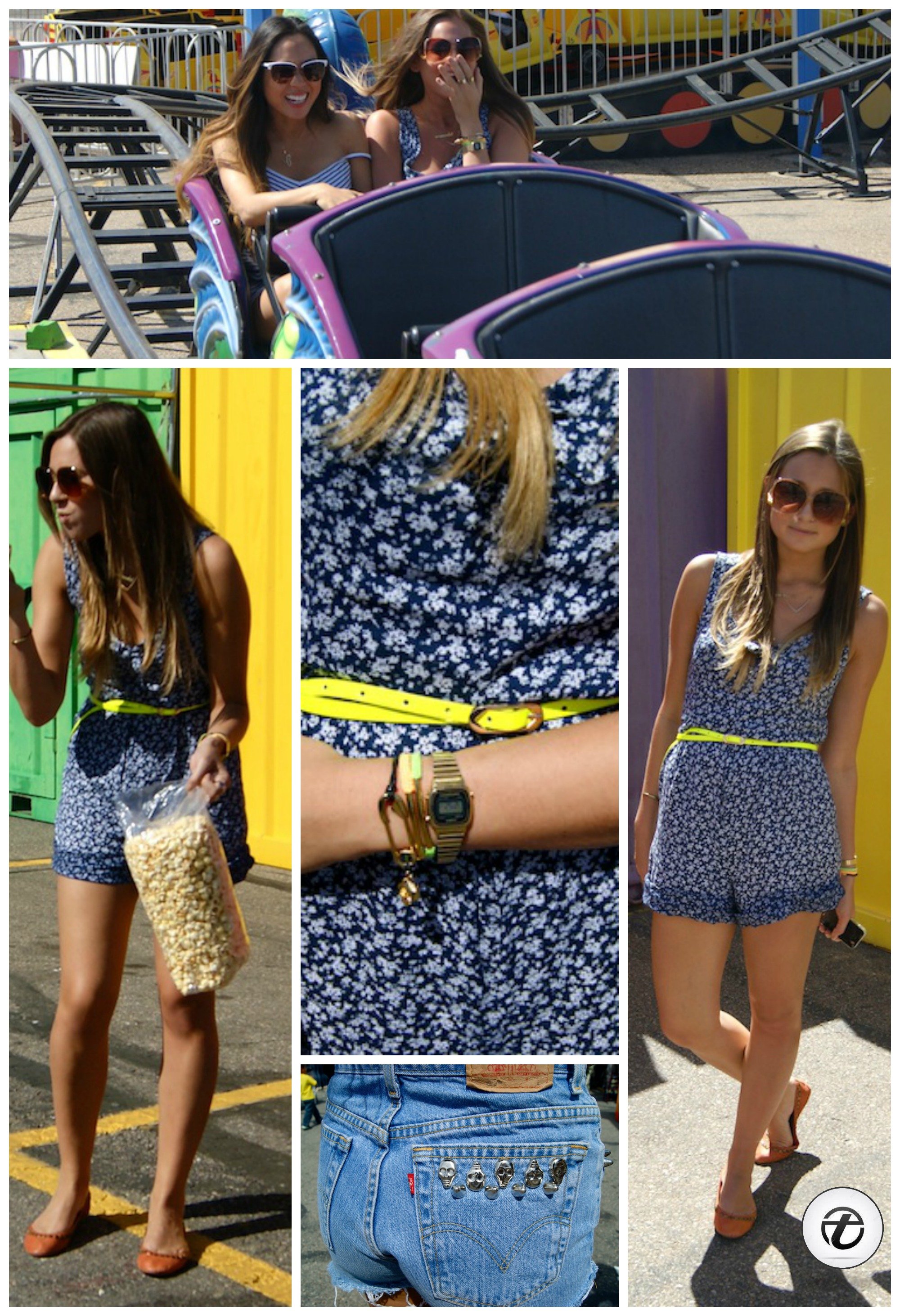 ↓ 10. What to Wear to a Racing Carnival
The spring season brings along lots of racing carnivals around the world and the one thing common amongst all these horse racing carnivals is the impeccable fashion and style of the women. So here's one such gorgeous look from the Melbourne horse-racing carnival!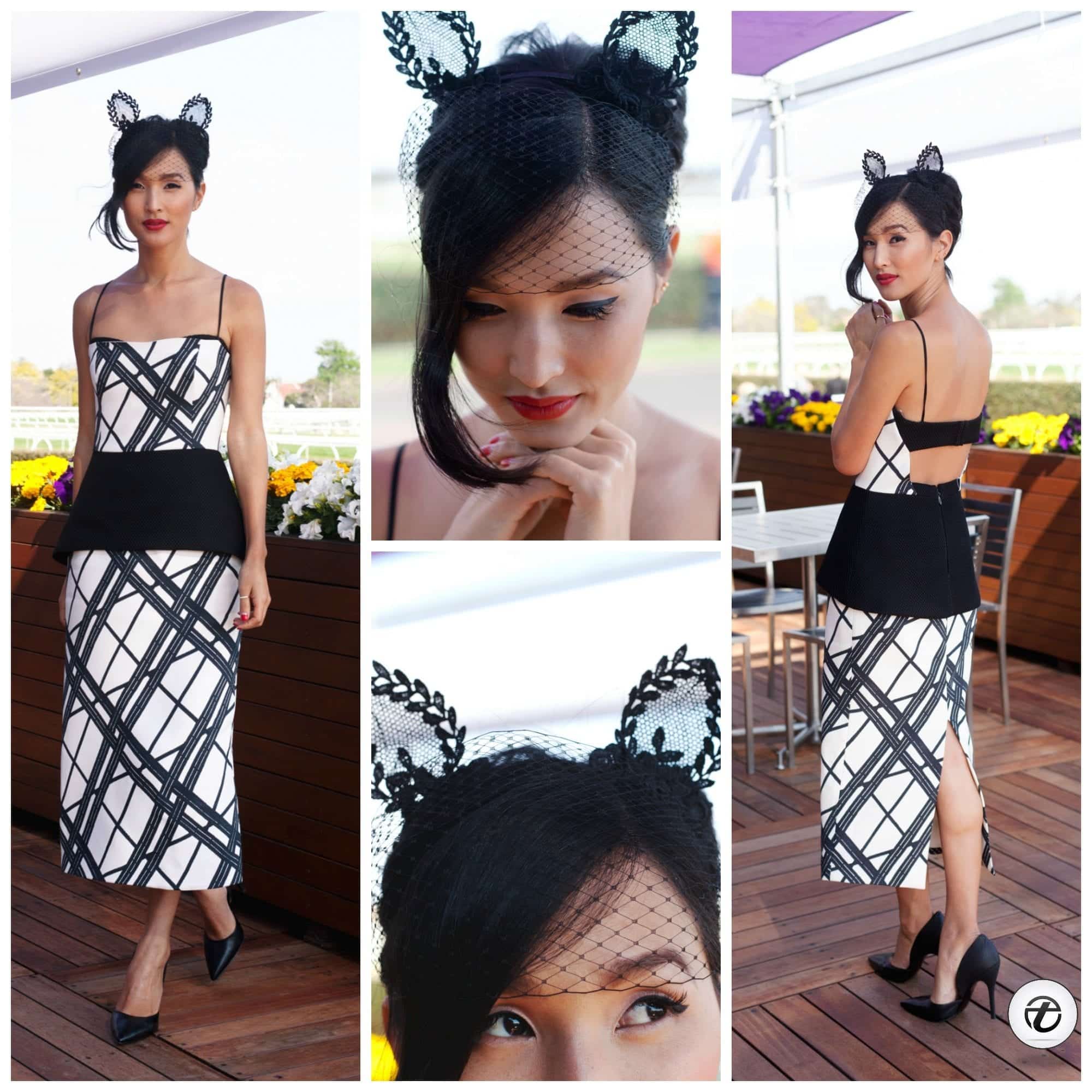 ↓ 9. Carnival Outfit for Daytime
A white jumpsuit is a fantastic daytime outfit option for a carnival. White is always a refreshing color to wear during the day and a monochrome look is sure to set you apart from the crowd. Here are 18 Ideal Girls Outfits with White Shirts for a Glamorous look.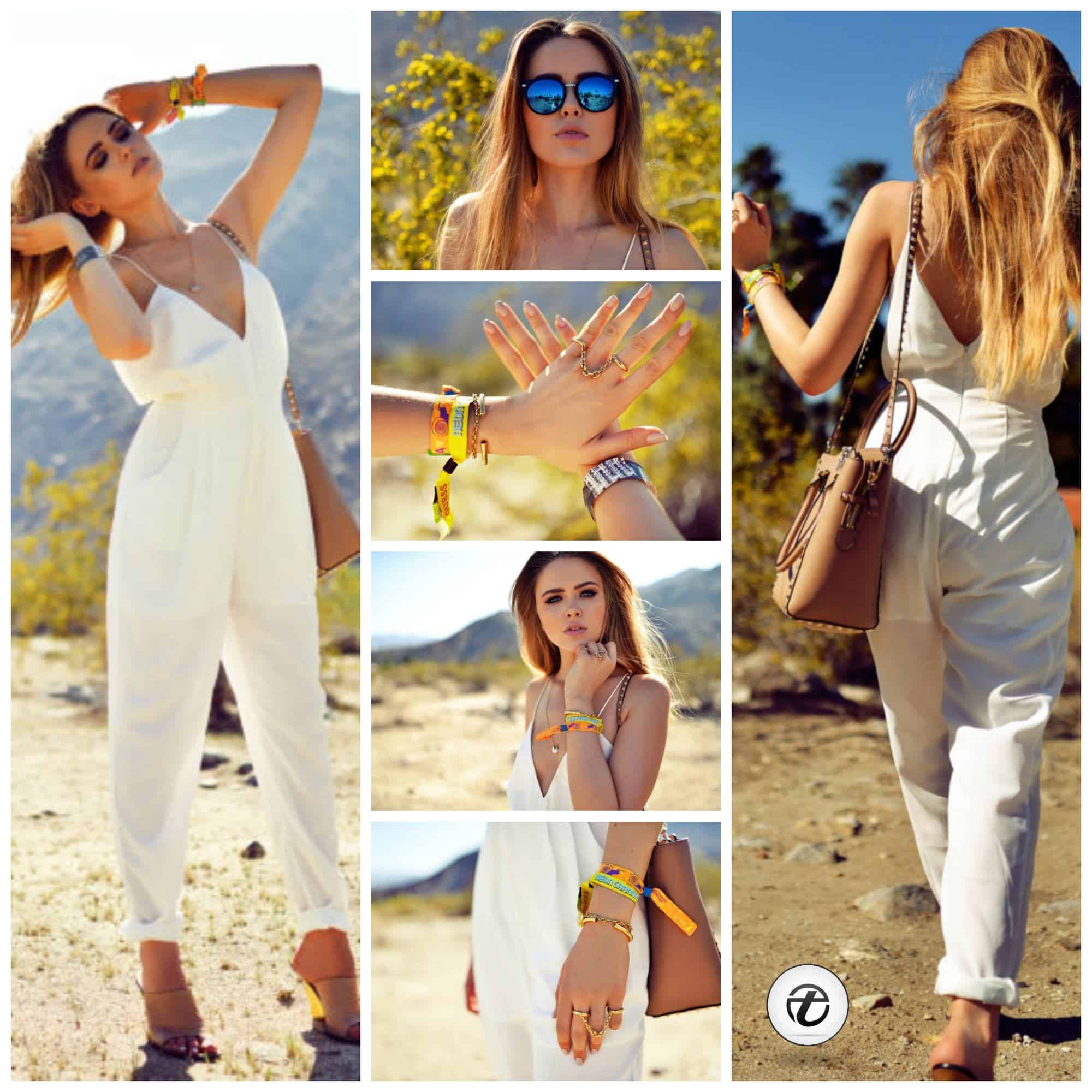 ↓ 8. What to Wear to a Carnival in Summer
For carnivals, usually less is more, so for a Summer Carnival, opt for a simple look that you can easily manage all day long as you enjoy the food and rides. Here we see a simple but gorgeous striped dress with a studded belt and brown suede booties. Simply pull together the pieces from the inspiration board below!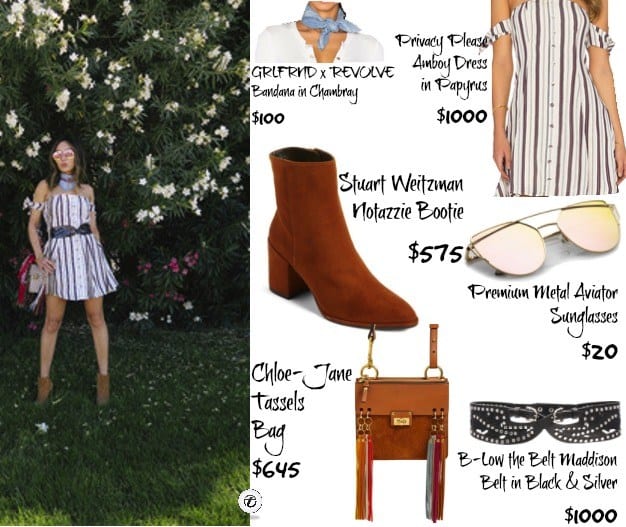 For more elaborate looks, check out 27 Ideas What to Wear to Coachella.
↓ 7. Winter Carnival Outfit
The beautiful and talented fashion blogger Chiara Ferragni of TheBlondeSalad loves carnivals, and her carnival attire is absolutely perfect for the chilly nights. She's wearing an MSGM striped dress with a bomber varsity jacket and funky MSGM slip-on shoes (so fun and so chic). The slip-on is a great choice of shoes for carnivals because you need some comfortable shoes to be able to dance and roam around the carnival.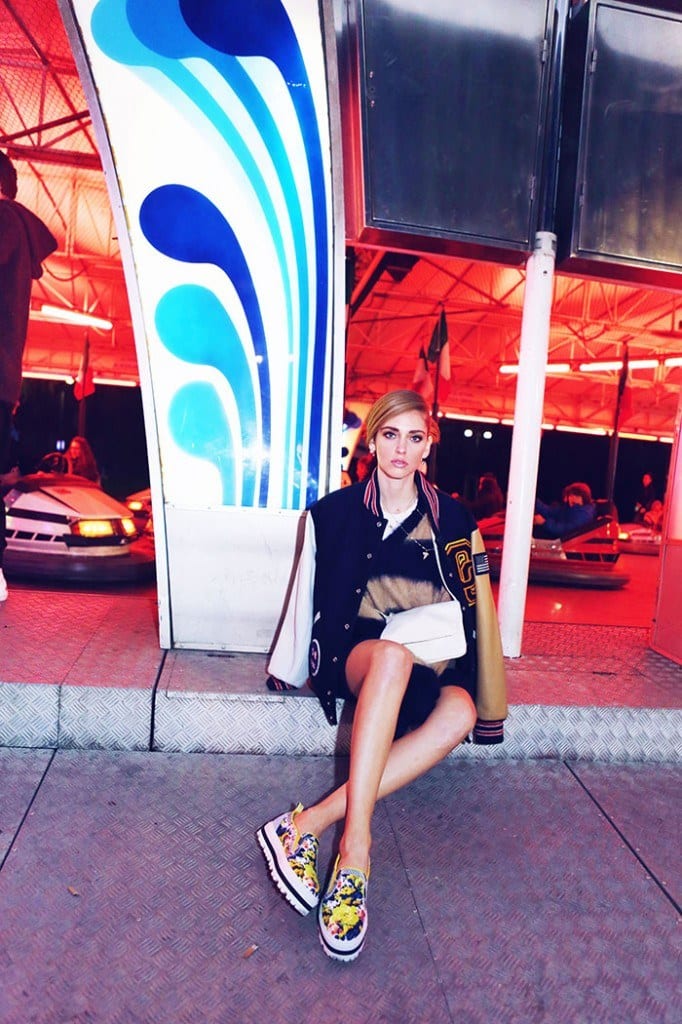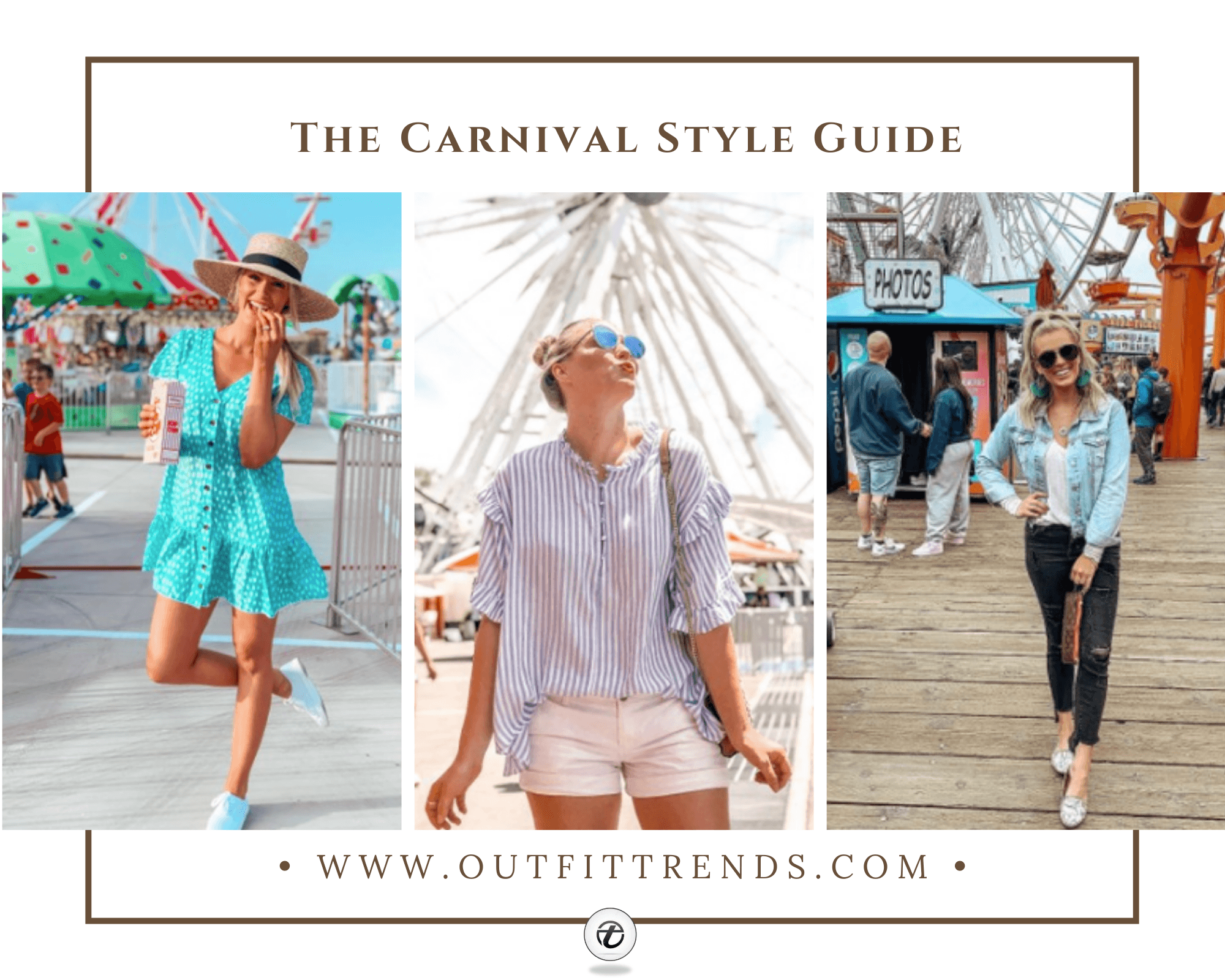 ↓ 6. Carnival Themed Make-Up and Accessories
Bright make-up is okay for a carnival visit however too bright, and you may end up looking like part of the show. To avoid this mishap try to stick to pleasant tones such as pinks and blues, or why not natural ones such as bronzes or browns. These shades will make eyes and lips a feature rather than make you look like a clown. A touch of glitter is appropriate, but make sure you do not overdo it! Do have a look at these Easy and Stylish Eye Makeup Tutorials.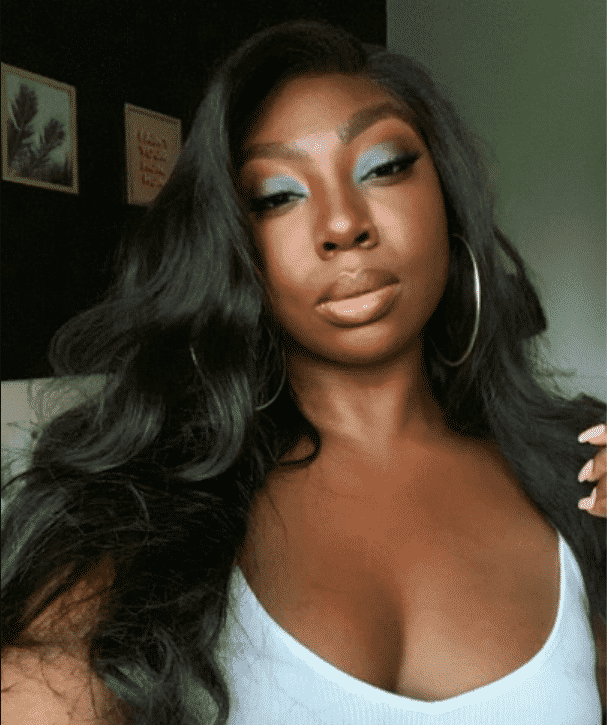 Here's a video tutorial to help you master the neon carnival makeup that looks perfect in spring.
Accessory wise, we recommend only using accessories that 1) you wouldn't mind getting lost, and 2) pieces that are so elaborate and flamboyant that it competes with all the fun going on around you. Colored jewelry such as charm bracelets, anklets, and necklaces are ideal for a carnival as they keep colors alive. If there are rides at this carnival, then it may be wise to invest in jewelry which is not so expensive, this way if it is lost it does not matter.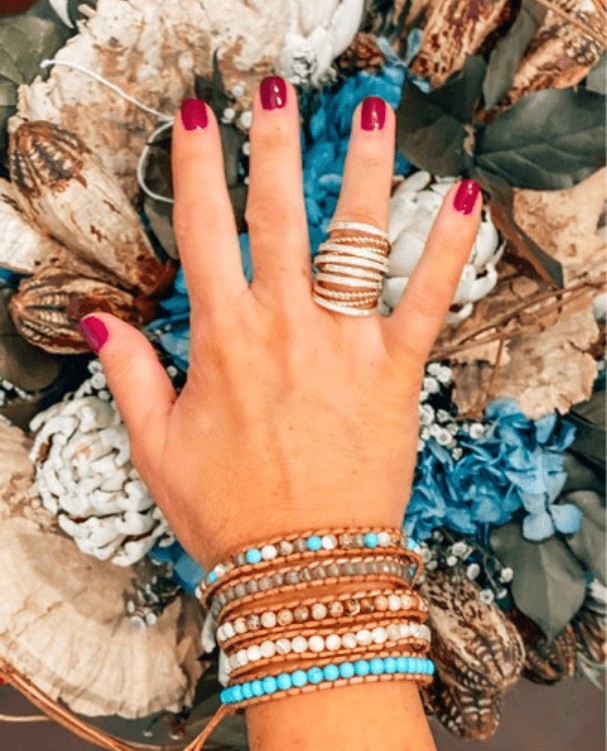 ↓ 5. Finding the Right Bottoms for Perfect Carnival Attire
The most popular type of bottoms for a carnival are denim shorts. They match perfectly with print tank tops and hoodies. They are ideal in summer weather and are perfect for all the activities!
You can either go for some tried-and-true denim shorts or even opt for a pair that are colorful, embroidered or printed. However, be mindful of what top you match these with. Too much pattern and print can look overwhelming and ruin your chosen style.
If it's a touch too cold out there for shorts, then floral print or plain skinny jeans are the perfect choices. They will keep your legs warm while still form-flattering. Match jeans and shorts to sneakers to complete that carnival look. Not only are sneakers great for any outfit, but they are also flat, which is ideal considering the amount of walking you will be doing.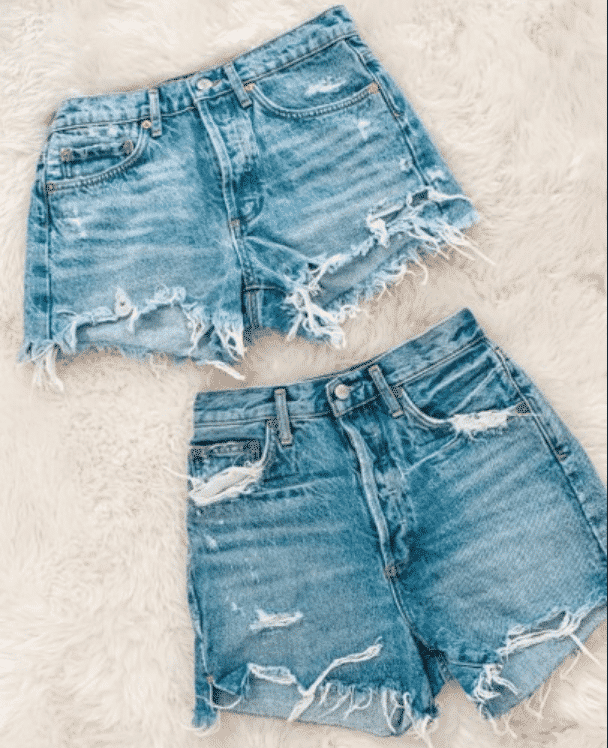 ↓ 4. What Tops to Wear at A Carnival
Solid print or graphic tee tops are great for carnivals. They're fun and bright and perfect for looking cute while staying practical. Tank tops are especially good during summer, and they come in such a vast amount of styles, prints, and colors that finding the perfect one for you will be a breeze. Tops that have a 3D element to them are brilliant too. They add a touch of volume and create the illusion of a 3D image. If it's a bit chilly out there, why not add a denim jacket or a hoodie? These will not only keep you warmer, especially during the evening but will also match your outfit beautifully. Here are 20 Ideas On How To Wear Red Pants.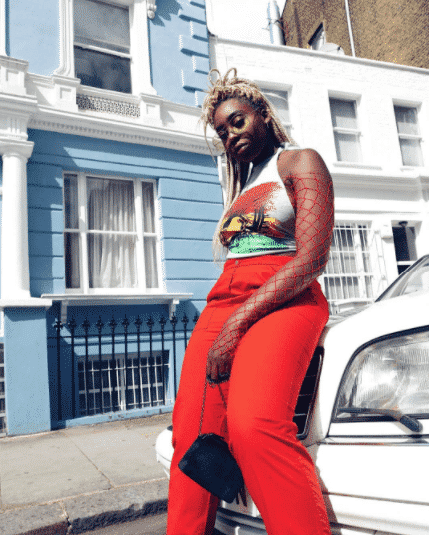 ↓ 3. Casual Carnival Outfits
Take a leaf from these ladies' looks and opt for a casual, chic style that will let you stay active while you walk, take rides, and eat all the fun food while also looking stylish.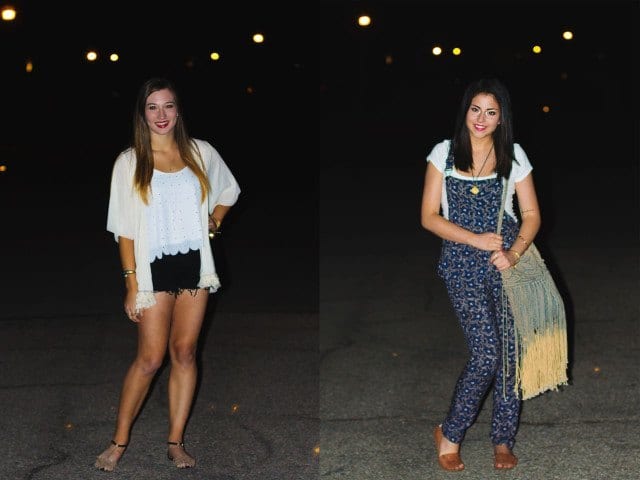 via
↓ 2. Beach Carnival Attire
A carnival on the beach is an experience that you will remember for the rest of your life. So take your outfit to the next level with a gorgeous aqua blue summer dress and sandals. Not only is this the perfect outfit to keep nice and cool, especially if it's a hot day, but a long dress looks so beautiful floating on the wind. This is a look you can feel confident to take ALL the pictures in and will let you feel your best as you make lifelong memories!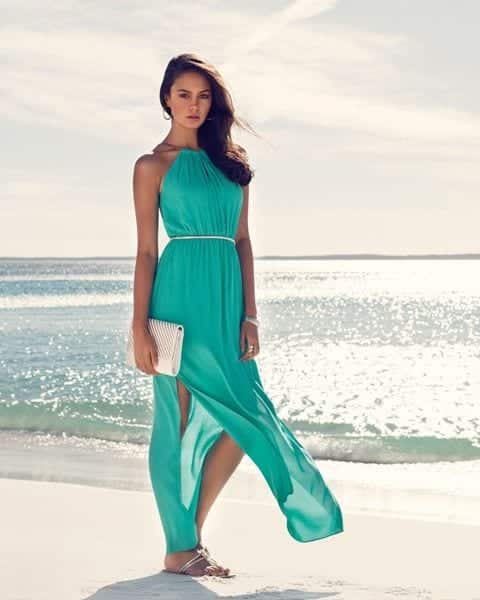 ↓ 1. Carnival Cruise Attire
A carnival on a cruise?! Where do I sign up!
Whether you go bold or opt for an understated look, remember that you need to keep some practical things in mind. You don't want to wear anything that you have to constantly be adjusting or pulling down and you'll want to feel comfortable and free to eat, play, and have all the fun for hours on end! Rompers and jumpsuits are such great options in this case, as well as structured summer dresses. Take a look at the outfits below for inspiration!