Eyes are the most attractive feature of humans. Eyes reveal your personality. Good looking eyes can easily make you stand in every occasion. How to wear eye makeup? How to choose the right eye makeup? these are the common questions that comes in every girl's mind before getting ready for different occasions.
That is why we bring you this 15 easy and step by step eye makeup tutorials collection that suits you for most of the occasions like eye makeup for parties, eye makeup for bride , eye makeup for small eyes etc.
How to Apply Stylish Eye Makeup with Ease
Before applying eye makeup, it is important to know about the different parts and how to use them properly. The image below shows the 7 basic parts of the eye: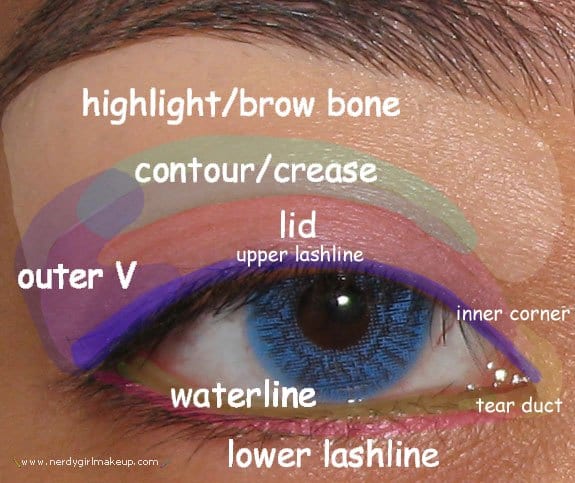 Via
The browbone is where you apply the lightest shade such as white or silver with the purpose of highlighting. A darker colour is usually applied at both the crease and the outer V, the colours can be the same or different too. For the lid, the general rule is to apply a color that matches your outfit. RECOMMENDED: 60 Seconds Quick Eye Makeup Tutorial Anyone Can do Easily
For the tear ducts, the latest trend is to use glitter. You can easily apply silver or gold glitter to the tear duct and this is a great trick to hide tired eyes. Have a look at how awesome glittery tear ducts look:
Orange eyeshadow with glitter tear duct: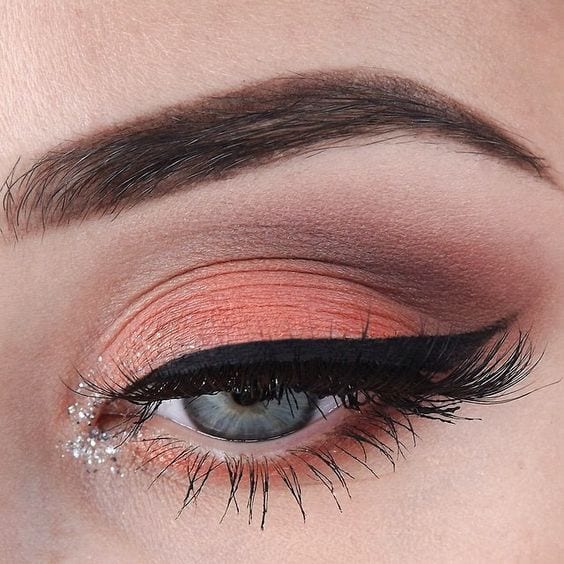 smokey mocha eye makeup with glittery tear duct: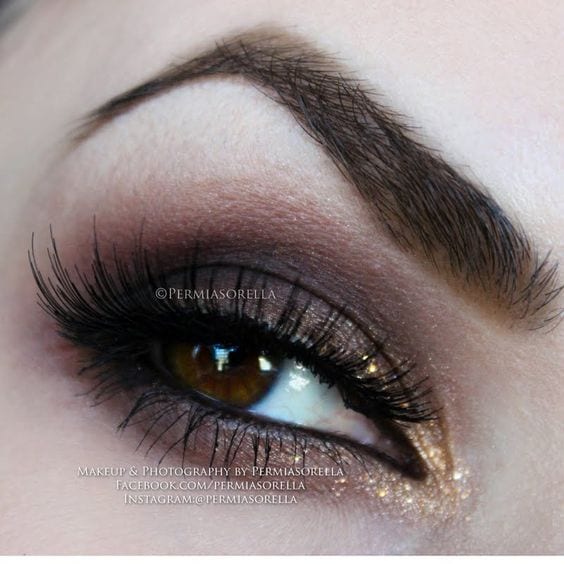 You must know that eye makeup plays a very important role. It enhances the beauty and changes the complete look. Here we have a simple guide on how you could do your eye makeup. Easy to do and very stylish. These steps will make your eyes look very attractive. Lets begin now with the simple steps. Here are some tips on how eye makeup could be done:
To begin with the eye makeup firstly you need to cover up the dark circles under the eye. For this apply a good quality foundation or a concealer over the eye. Once this step is done you can use a corrector. Then start applying the favorite shade. For an instance take a golden eye shadow and apply it on the eye. But to start you need to have a proper brush for this. Now you can apply a dark kohl inside the eye. Kajal or the kohl is the most important makeup item to apply. Make sure its from a good company.
For the eye shadow use a flat brush. They are easily available at the makeup stores. The flat brush will help you achieve the best results. Use the best colors so that they can add more intensity to the look. You can use a Lakme shade like Rush and then apply a golden glitter over the eye. Dark kajal or dark kohl adds a thicker line on the upper and lower eye lash line. To create maximum intensity you can use a liquid liner.
If you wish to apply a winged liner to create a bold dramatic look then you need to take the liner to a point at the outer eye this will create a winged look. For more ideas, you can have a look at the pictures below. Do not forget to apply mascara to your lashes. Also, do fill your eyebrows with the eyebrow pencil. It will make them darker and fuller. This way it will create a gorgeous and stylish eye makeup look.
Hope you enjoyed reading the post. Do try the makeup techniques. For further assistance, you can see the pictures. They will give you an adequate amount of idea that will help you in doing your own makeup your way.
#15 – Sienna Eyeshadow for Dramatic Eyes
via
#14- Classic Black and Green Smokey Eyes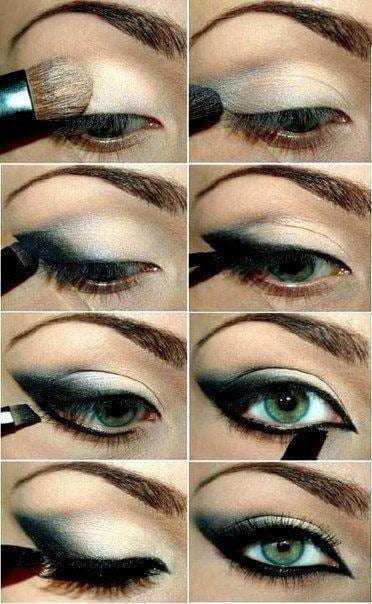 #13 – Perfect Flick Eyeliner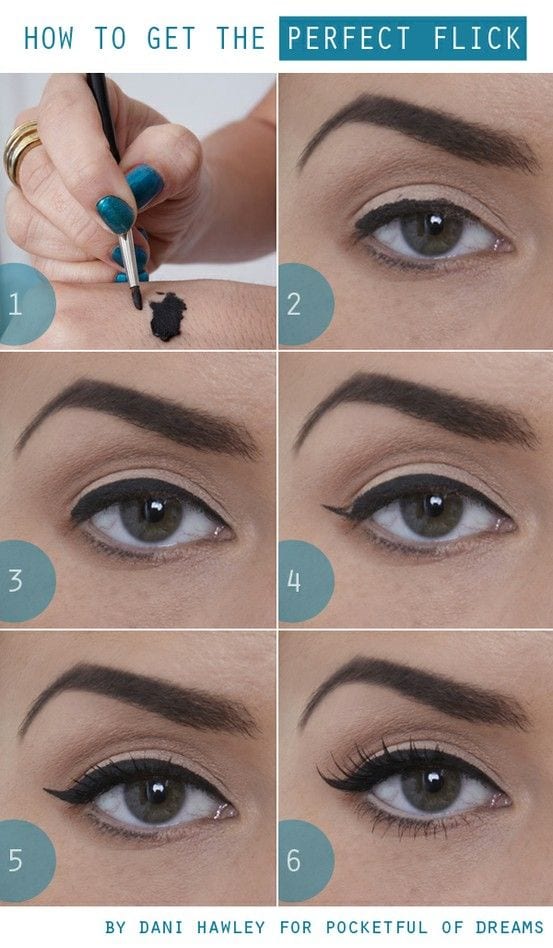 #12 – Easy and Simple Smokey Eyes with Silver

via
#11 – Simple Winged Eyeliner with Glitter

via
Also check you favorite celebrities and see how they have been rocking on lately with their stunning eye make up you can follow them from here as look as sexy as them
#10 – Copper and Gold Eye Shadow Tutorial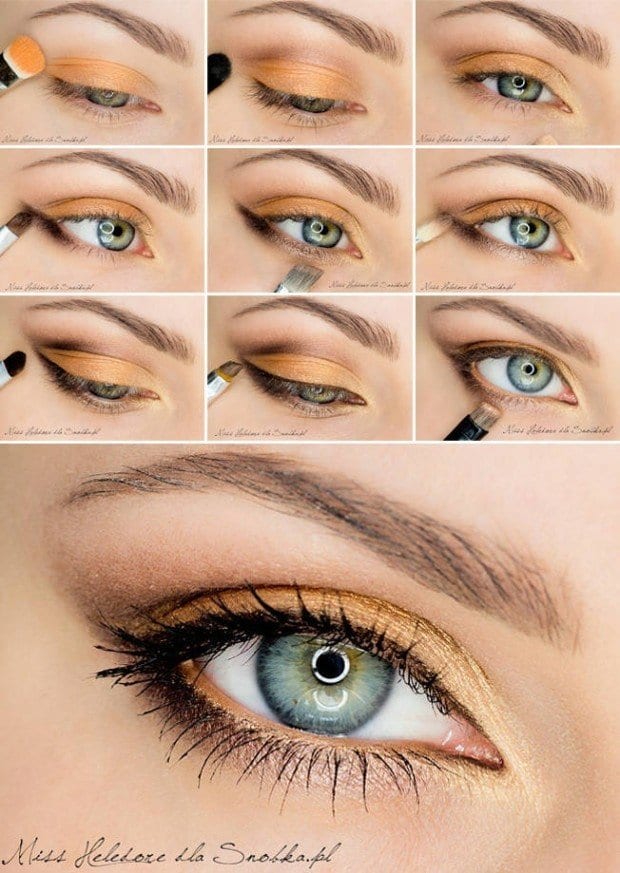 via
#9 – Eye Makeup for Summers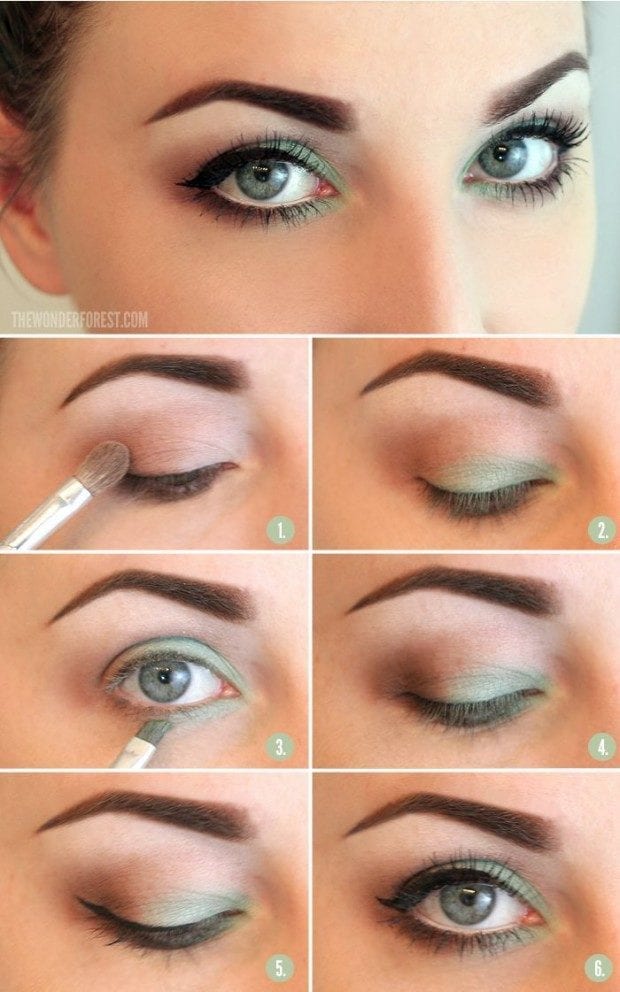 #8 – Step by Step Video Tutorial – Easy Copper Glitter Smokey Eye Makeup
#7- Purple Eye Makeup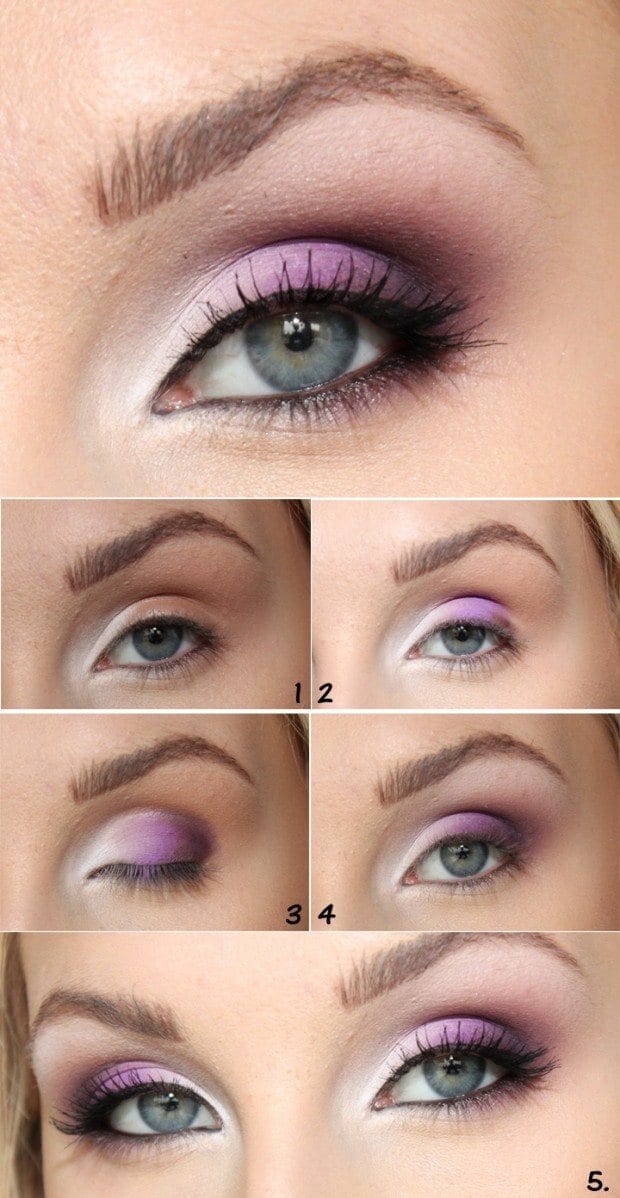 #6 – Soft Smokey Eye Makeup for work

via
#5 – Peacock Eye Makeup with a Touch of Gold

via
#4 – Cut Crease Eye Makeup for Hooded Eyes
Hooded eyes are the most difficult to work with when using eye-makeup. In simple words, hooded eyes have an extra layer of skin around the crease area which make the eyes appear smaller. The cut crease eye makeup is specially designed for such eyes as it creates the illusion of a defined crease and bigger eyes.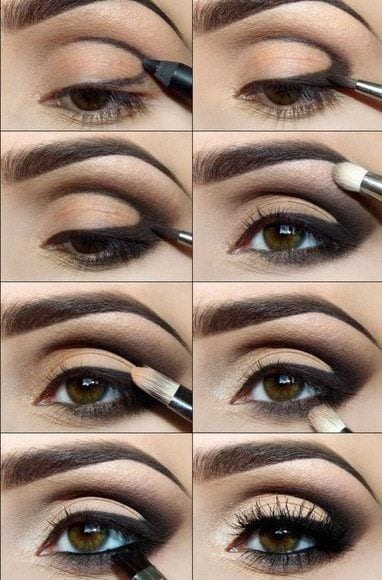 via
#3 – Smokey Eyes with an Eye-pencil
You don't really need eyeshadows for perfect eye make-up. Instead, you can get a very professional smokey look using an ordinary kohl pencil. All you need is a black eye pencil or eyeliner, and create a V at the outer corners of your lid and then smudge it using a brush or a cotton bud. Remember to wear a good mascara for long and voluminous eyelashes that will simply add depth to your eyes.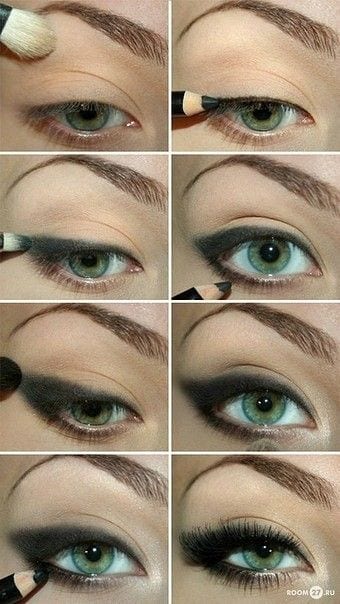 via
#2 – Smokey Blue Eyes
Blue eyeshadow looks truly majestic when worn with a bit of black. It creates a very smokey kind of look but without the downside of looking dull. So if you want popping and bright eyes then choose the glitteriest, brightest blue eyeshadow that you can get hold of. However, electric blue eyeliner is not really something that can work for all so before trying it on a special occasion, make sure to give it a try first. It is highly recommended for girls with light blue and green eyes but not recommended for those with brown eyes. If you have green eyes then here's something you just can't miss Top 10 Simple Smokey Eye Makeup Tutorials for Green Eyes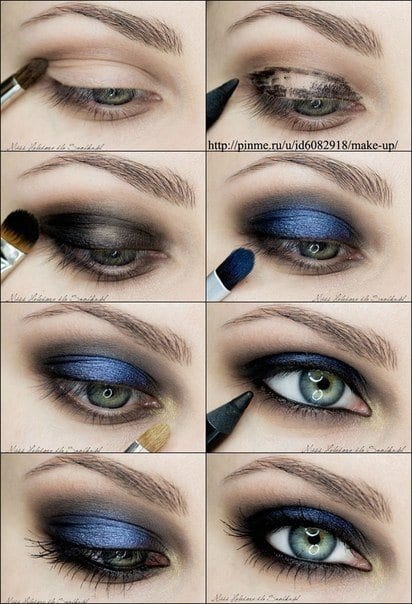 via
#1 – Bright and Colorful Eye Makeup for Spring
Eye makeup like this one looks fabulous in the season of colors, which of course is none other than Spring. You can alter the colors according to your outfit but make sure that you use the darkest color to block the outer V. The blue color used under the eye is an excellent way to make your eyes look bigger and it works with all eye shapes and colors.