Purple hairstyles for girls. Purple hairs are pretty trendy these days. A lot of girls are trying different purple shades as the trend changes. So if you are tired of having the same hairstyle for a long time and want to try something new then go for the purple hairstyle.
If you are reluctant to go for an intense purple shade being a bold color, then you must go for light purple shade first time. If long hair suits your face, then you have many options in it for the purple color. You can either try to get full light purple hair shade or get the edges shade only. Purple curly hair is very much popular these days too. And if you want to go for braids, then there are a variety of different purple hair braids styles to experiment.
As today we are talking about the latest trends of this season and hairstyles, we will be picking out the hottest ones that are very popular among the girls. Whether you dye your hair or it is natural, you must know the styles that you can do according to the hair color and face cut. During the fall season purple hair, ombre, lowlights, etc. have been the talk of the town. You can try all the shades that suit your face. The topmost trending color has been purple. Young girls prefer going for dark and light shades of purple. You can easily do it at home as well.
Curls are very stylish, and girls can go for purple curls because they give an exquisite look. You can also use the purple shade in half hair length. You will then get a brightening effect in your hair. Highlights such as subtle and low golden are also very trendy. This can give a natural effect to the hair with a gorgeous look. Purple hair color will also suit girls with fair complexion.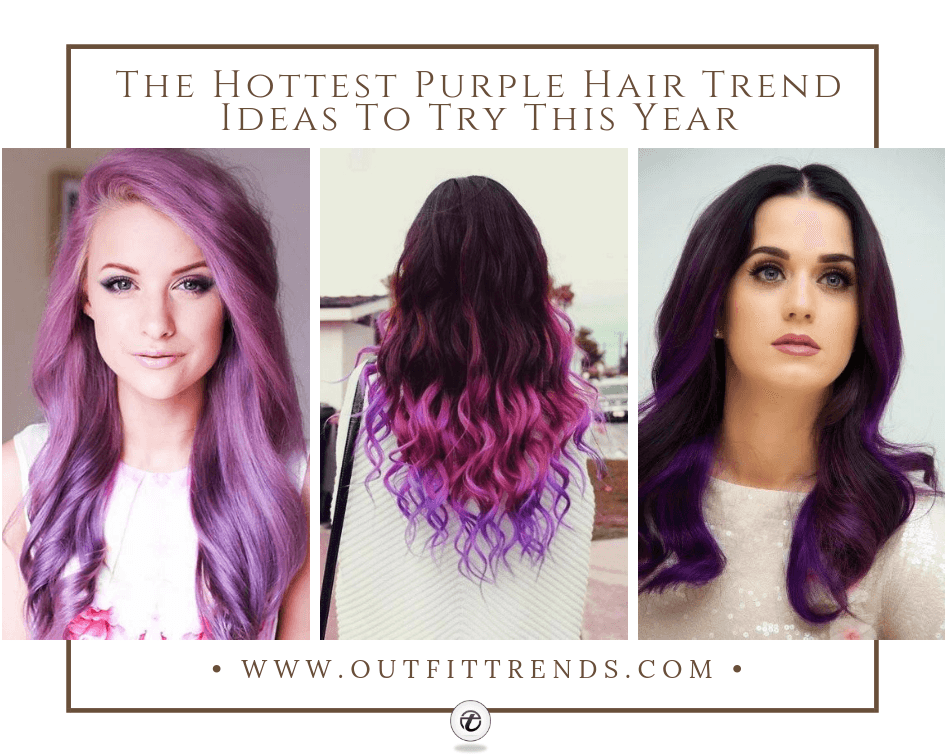 Many top celebrities like Katy Perry, Selena Gomez, Cara, Avril and other love to go for purple hair shades. That is why we bring this collection 30 cool purple hairstyles for you. Every style is unique and different from others. You can get a lot of ideas as to which style you should choose for you. What are the latest purple hair fashion trends? I hope you will find your related question's answered in this collection. Good luck.
 Straight and Curled Purple Hairstyle
If you have gone for purple hair dye then girl you better flaunt them as much as you can because it is not an easy decision to make. The best to do so is for letting your hair hang loosely by adding beach 1-minute waves to them, or you can also strengthen them up. For more complexity, you can also mix straight hair with waves to give depth to your hairstyle.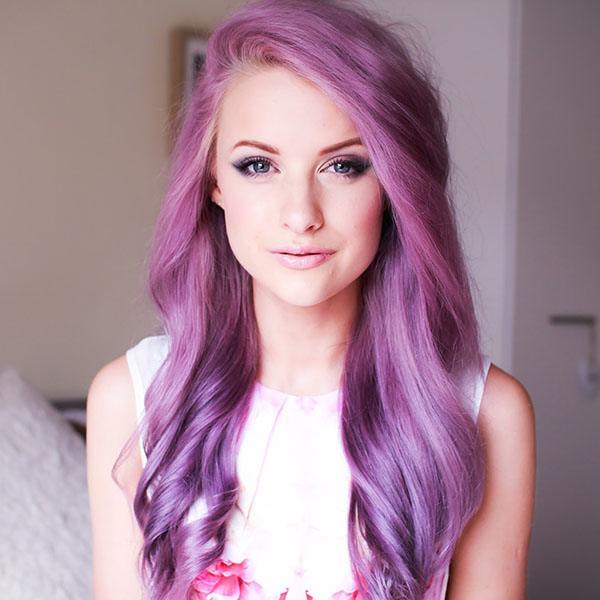 RECOMMENDED: Asian Hairstyles for Girls
Ombre is another perfect hairstyle idea if you want purple hair without looking weird or like a total freak. Go from darkest purple shade to your natural brown hair color. This way your purple hair dye will still be visible with your natural hair color. This ombre effect idea looks the best with chocolate brown hair color rather than blonde hair color.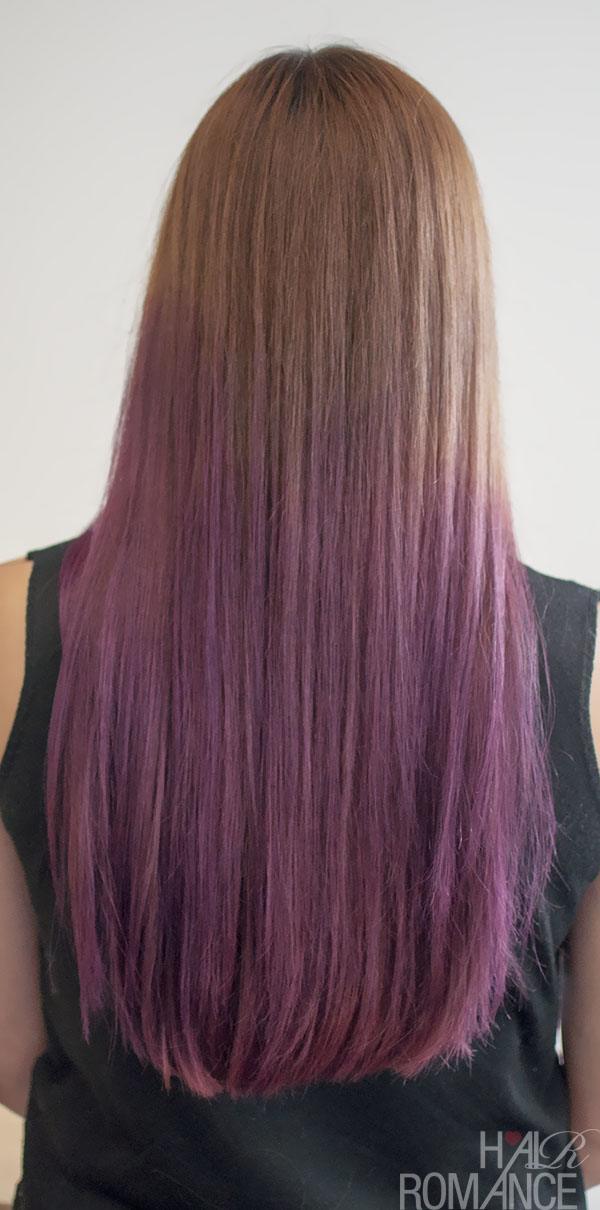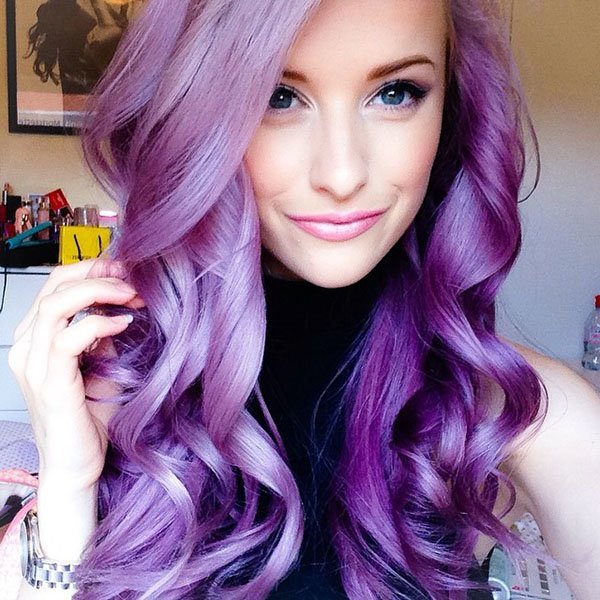 Purple with pink is a fantastic combo. This combo is not only followed in dresses, shoes, accessories but also hair dyes. For this next hairstyle idea for those who want purple hair can create an ombre using purple and pink hair dye. You can use different shades of pink and purple dye to get the perfect ombre. This style is applicable not only on dark colored hair but also on light colored hair. Here are some Cute Hairstyles for Teen Girls-27 Latest Hair Trends to follow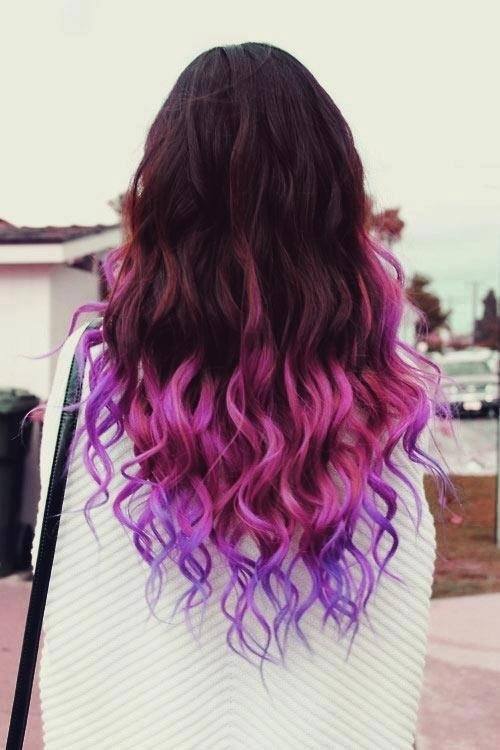 Indigo Hair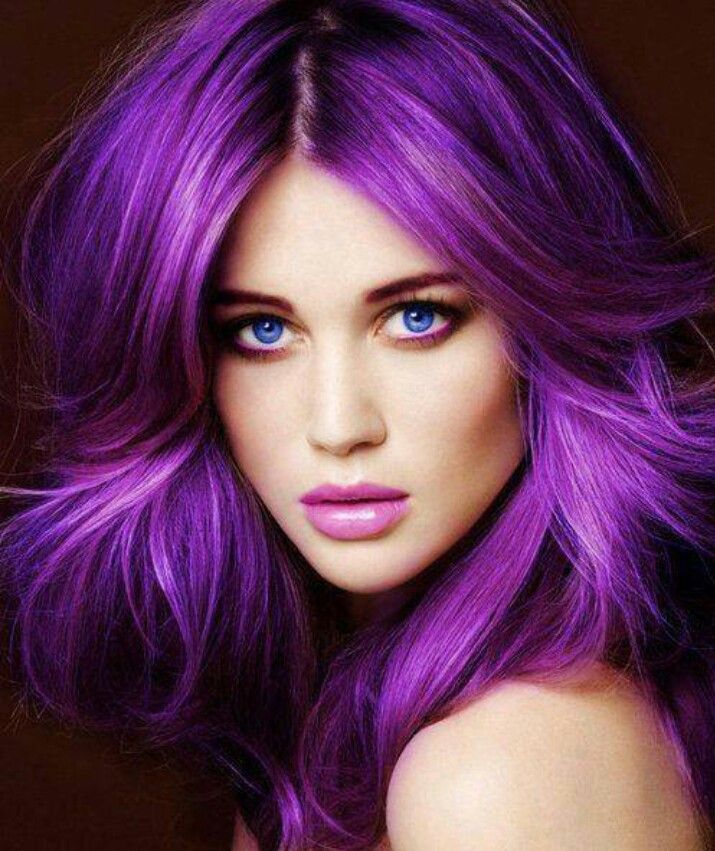 Blue to light purple with a twist
This next ombre idea is perfect if you are a lover of the ombre effect. But this time, it involves a combo of a lot of different colors. This ombre effect almost looks like a mixture of galaxy colors. It includes blue, purple, light purple, black and a little bit of pink. You can change the order of your ombre according to your preference.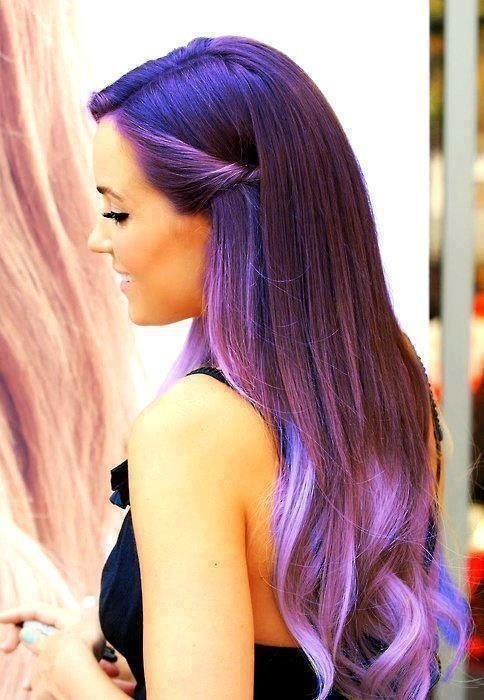 Purple Hair Long Curls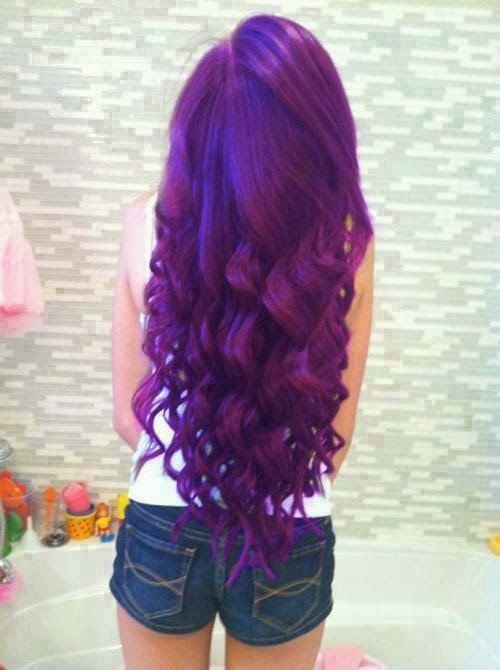 Light Purple Hair
The light purple (almost like baby pink) hair color is also another idea for you to try. This color is perfect for girls with blonde hair as the dye is a light color and the blonde base will enhance the purple hair dye pay off.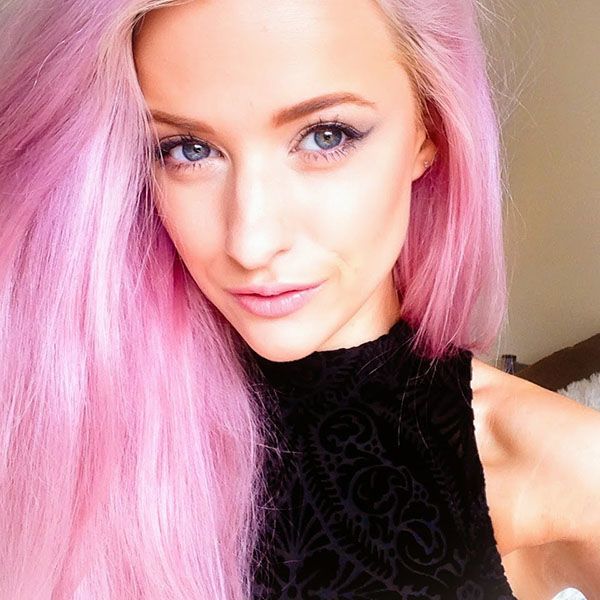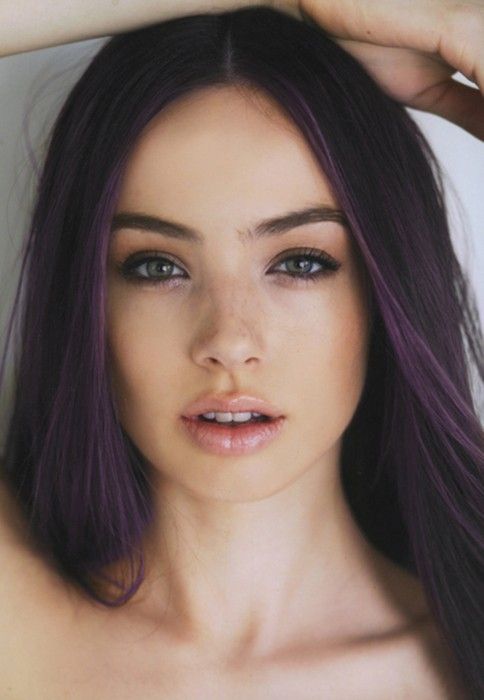 Katy Perry Inspired Purple Hairstyle
Ketty Perry is known for changing her hair color every now and then. She once rocked beautiful purple color mixed with her natural black color. This hair dye look of hers involved only two colors and still looked gorgeous. Also, have a look at the Most Popular Lipstick Fashion Trends for this Season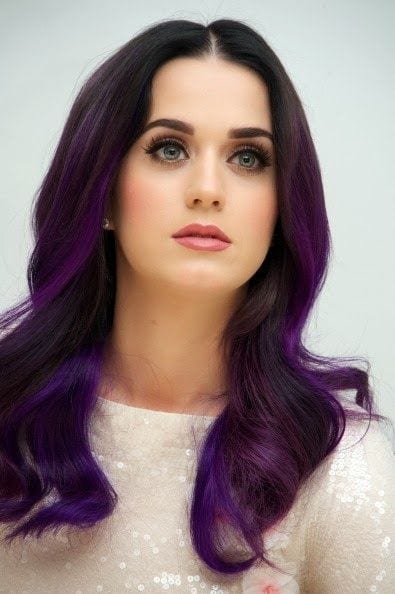 See this amazing transformation, and you'll notice how a touch of purple can instantly bring a glow to the face.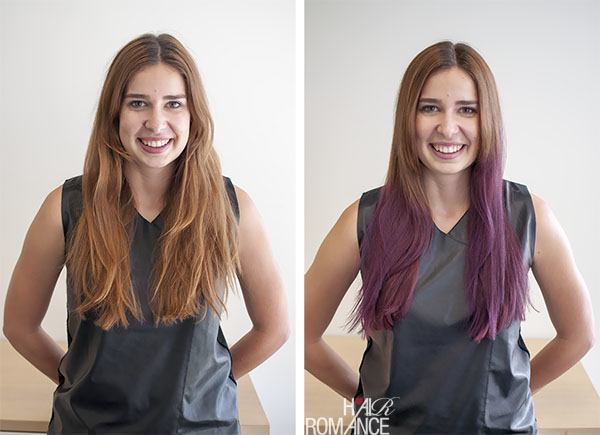 Purple Low Lights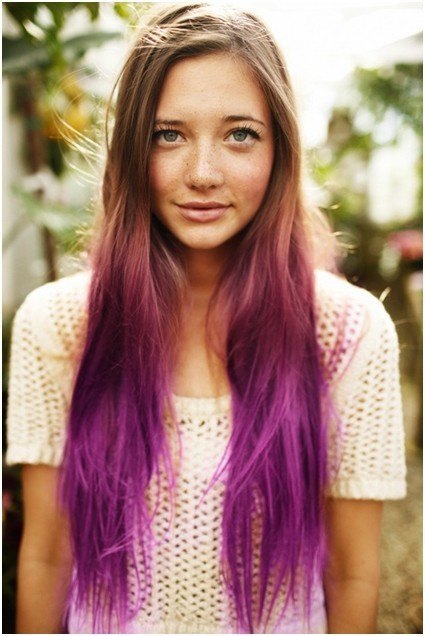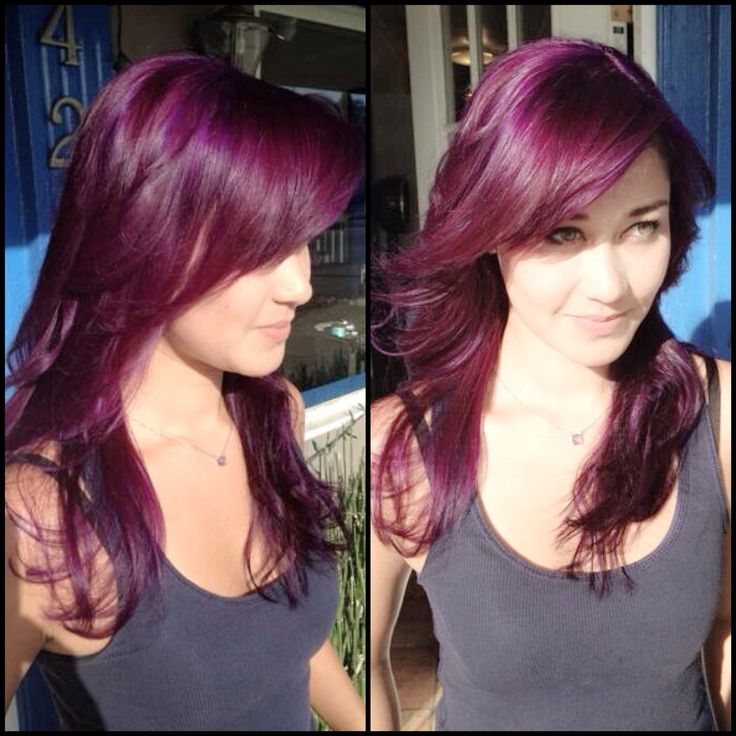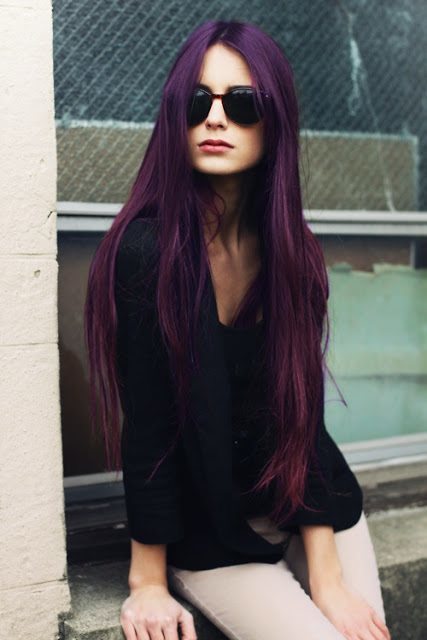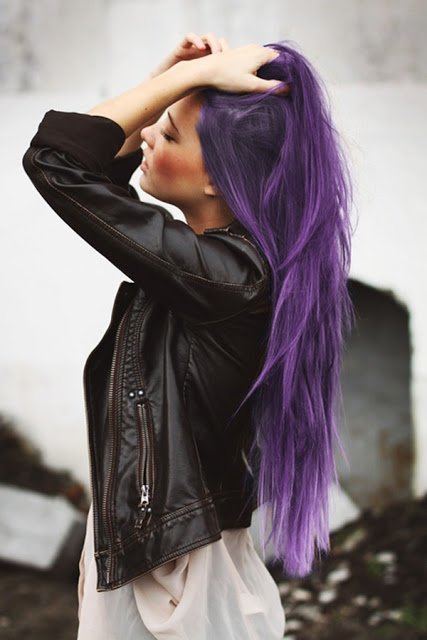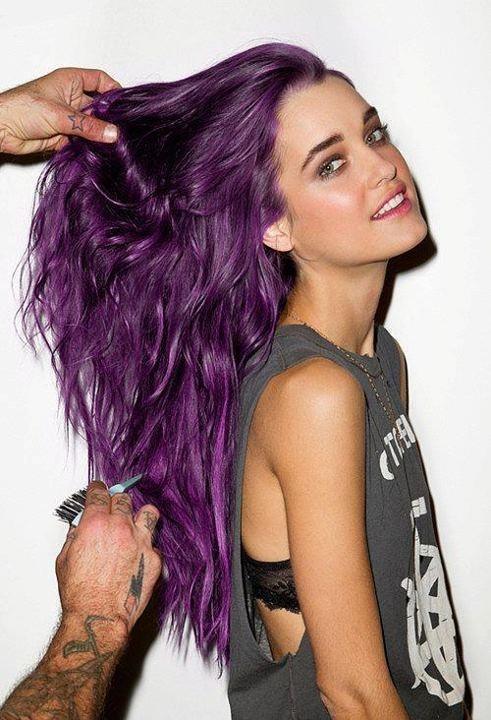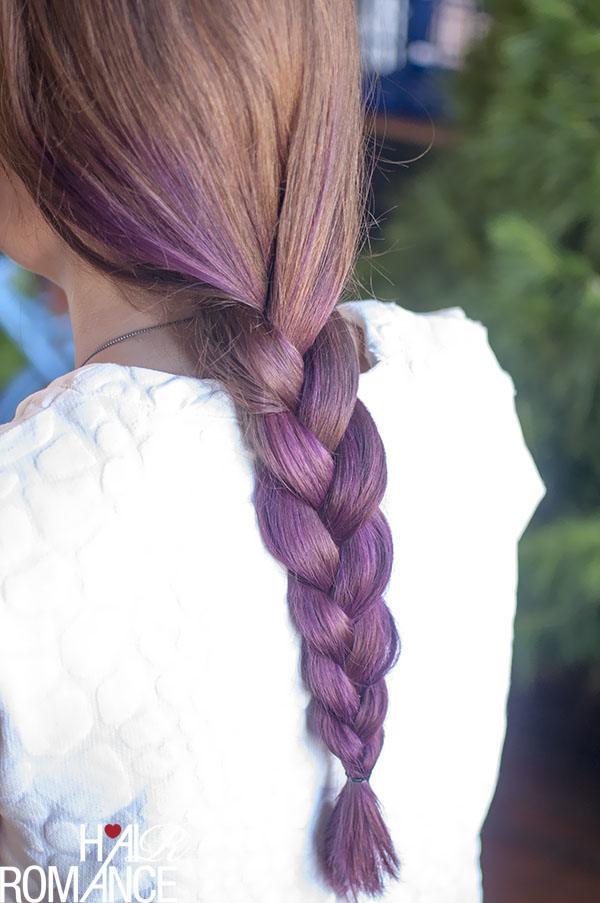 Milk Maid Purple Braid Style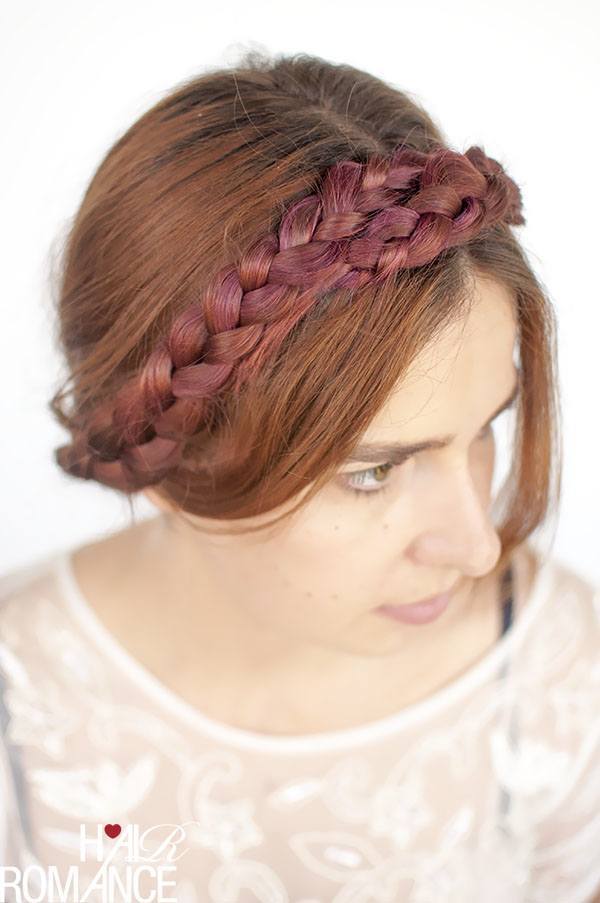 via
 Some More Gorgeous Purple HairStylesPurple Fishtail Braid
Purple Shade on Blonde Hair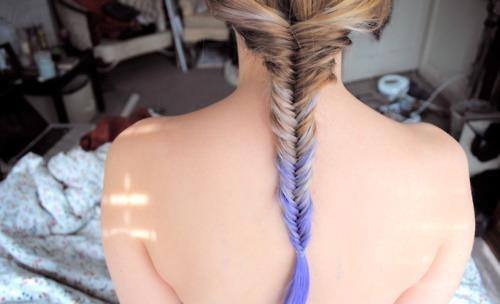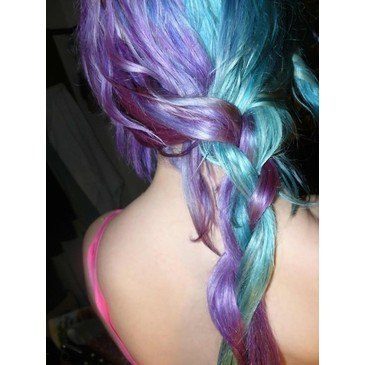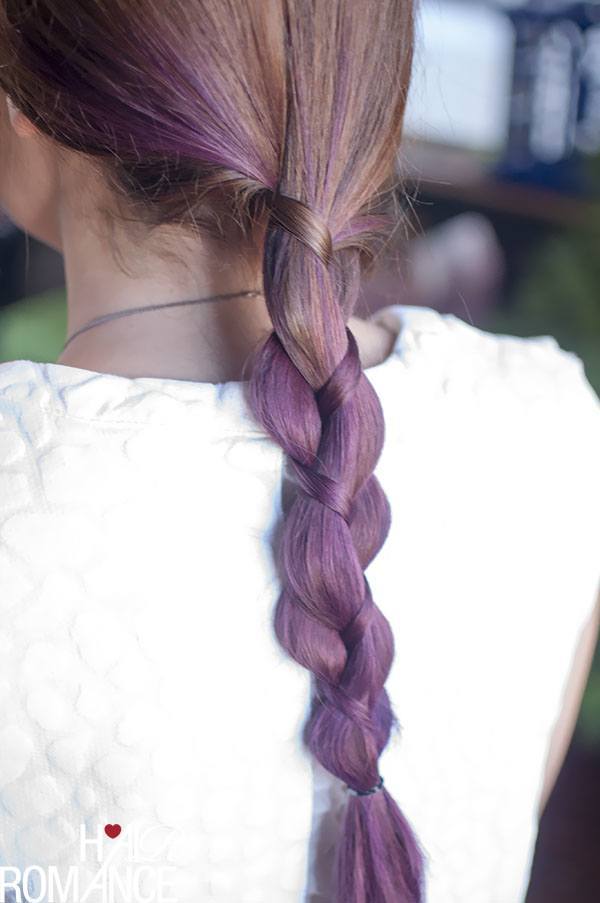 Purple Braid Hairstyle
If you have a lot of different colored dyes going on in your hair, then this hairstyle is the best option for you. Start by sectioning your hair in half and make a braid with the upper half section. You can make any braid, either go for classic braid or go for a french braid. Finish it off with hairspray to seal the style.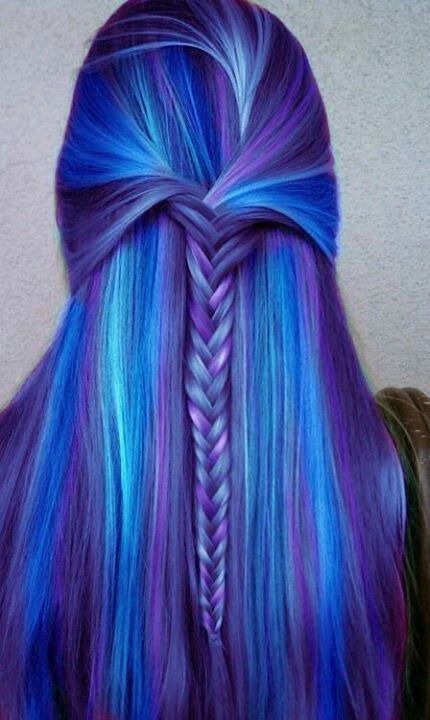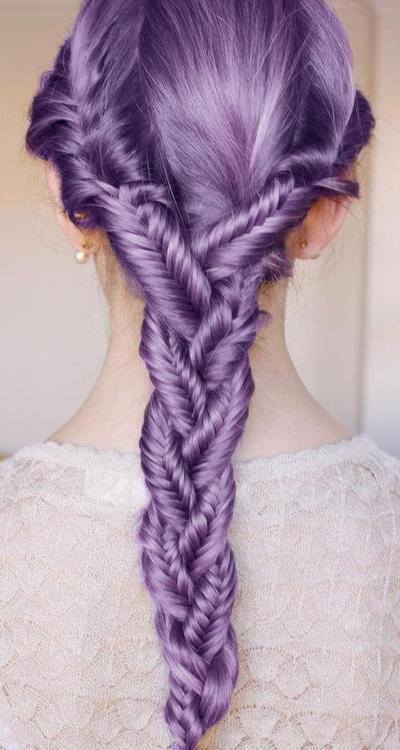 A messy classic braid is also an excellent option for a girl who is always running late. They can make this hairstyle in about minute or even on the bus without any struggle. All you need to do is backcomb a little bit from the crown of your hair, and they make a loose classic braid. That is it!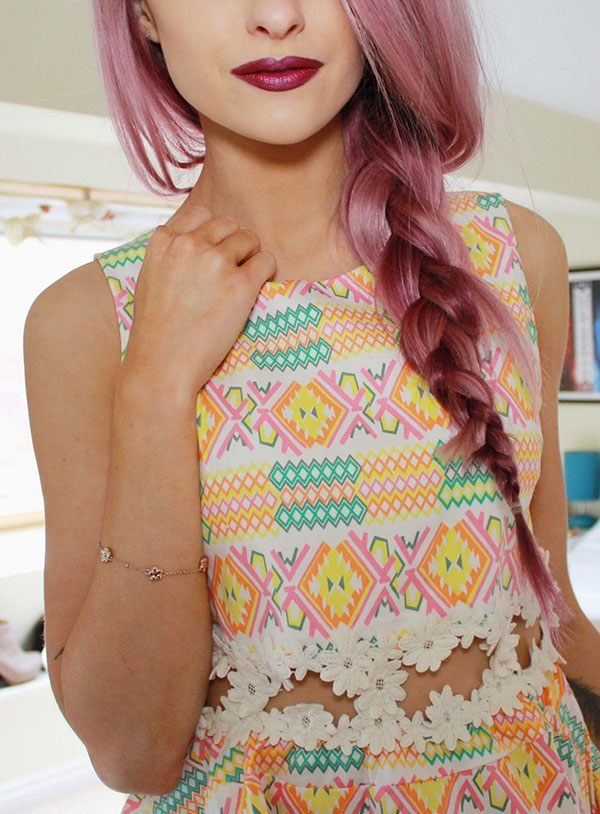 Bun Style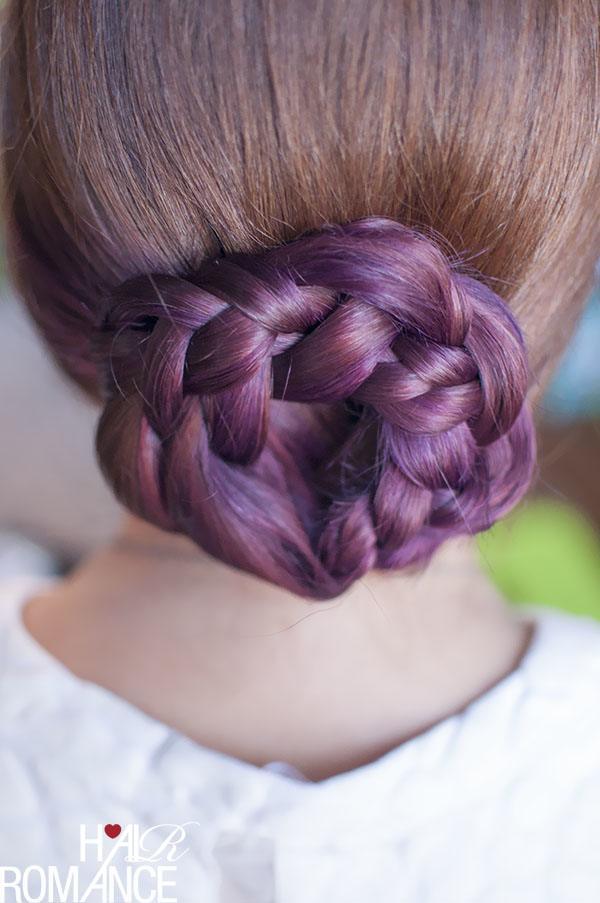 If you are too tired of making braids all the time and want to try something new and exciting, then make messy or elegant buns next time when going out. For messy buns, you can pull out a few strands and curl them with a little bit of backcombing to give your messy bun some depth.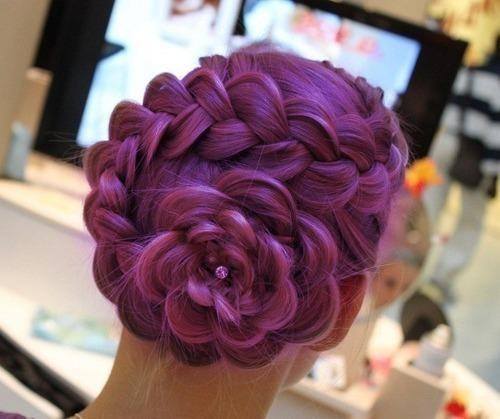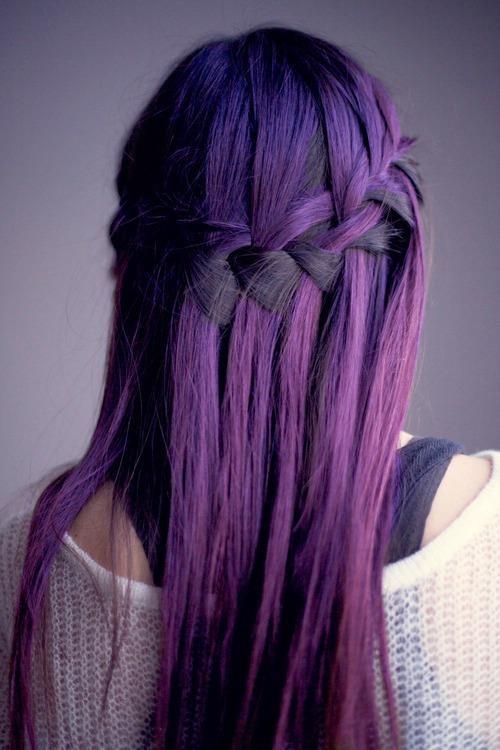 So we hope that by now, you will be experienced enough to look for the best hairstyle for yourself. Take inspiration and ideas from the pictures. Choose the bold colors that make you look like a diva in front of others. Try out all the fishtail braid ideas, curls, straight hair, lowlights, braid bun, etc. You will look gorgeous with a new change and new hair color.