Our lovely ladies looking for ideas about Outfits that go with short hair, or how to dress up when you have short hair. Outfit trends bring the 25 best dressing styles with short and medium hair for you that are trending these days.
There are some things you need to keep in mind when you are planning to match your outfit with the hairstyle. It is essential to take care of every little thing from head to toe when you decide to dress up. Also, check out these 17 amazing ideas on what to wear with long hair.
What to Wear with Short Hair
Girls with short hair usually fail to dress up appropriately. The length of your hair should match the kind of outfit you are wearing, only then you can complete the overall look. Don't just wear a floor-length gown with short hair because you want to, make sure that you look good with it. Short hair is very trendy. They are also efficient as they're easy for anyone to manage in summers. You can style them quickly without taking much time. You can just run your fingers through your hair, and you are ready to go, but that is not enough. To look good, you have to focus on your clothes too. For instance, if the fabric is too rough and thick, avoid wearing it with short hair. It will ruin the look.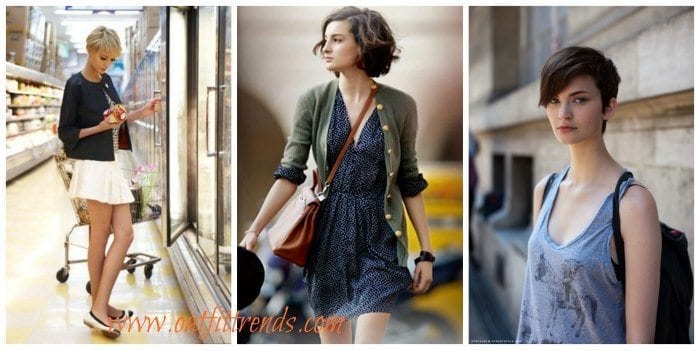 Particular hairstyles like short bob cuts give a very tomboy look. Keeping that in mind go with an outfit that offers a feminine look. It will soften the tomboy look. Clothes like peplum tops, shirts with a skirt, frock style shirts, and maxi would be an excellent option for short hair. Other than that you can go for high neck shirts with tight jeans. You can wear some fancy earrings with it, and carry a clutch. This would be an overall pleasant look. Check out 45 + funky Hairstyles for a funky look.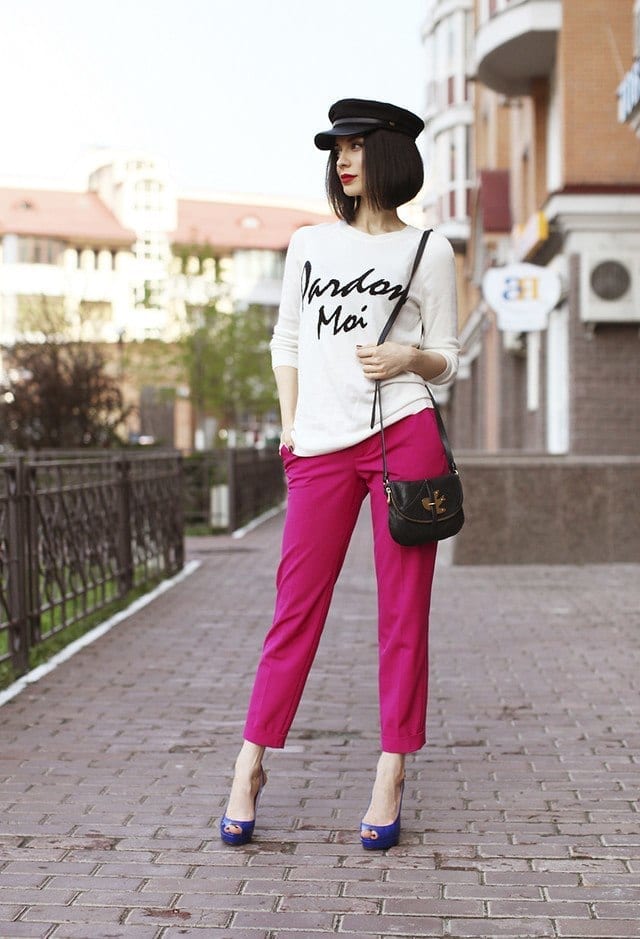 Avoid clothes that are loose or baggy. It does not suit people with short hair. Mini dresses and mini-skirts are perfect for girls having short hair. To create a classy look you can wear high boots or Timberland boots with a fedora hat on top. Other than that a little makeup would do well. Smokey eyes with bold red lips are a good combination. Earrings are essential as short hair makes your ears stand out so do choose some adorable ones that go well with your face shape. Also, check out these 16 Simple Short Hairstyles For Girls You Can Make in Minutes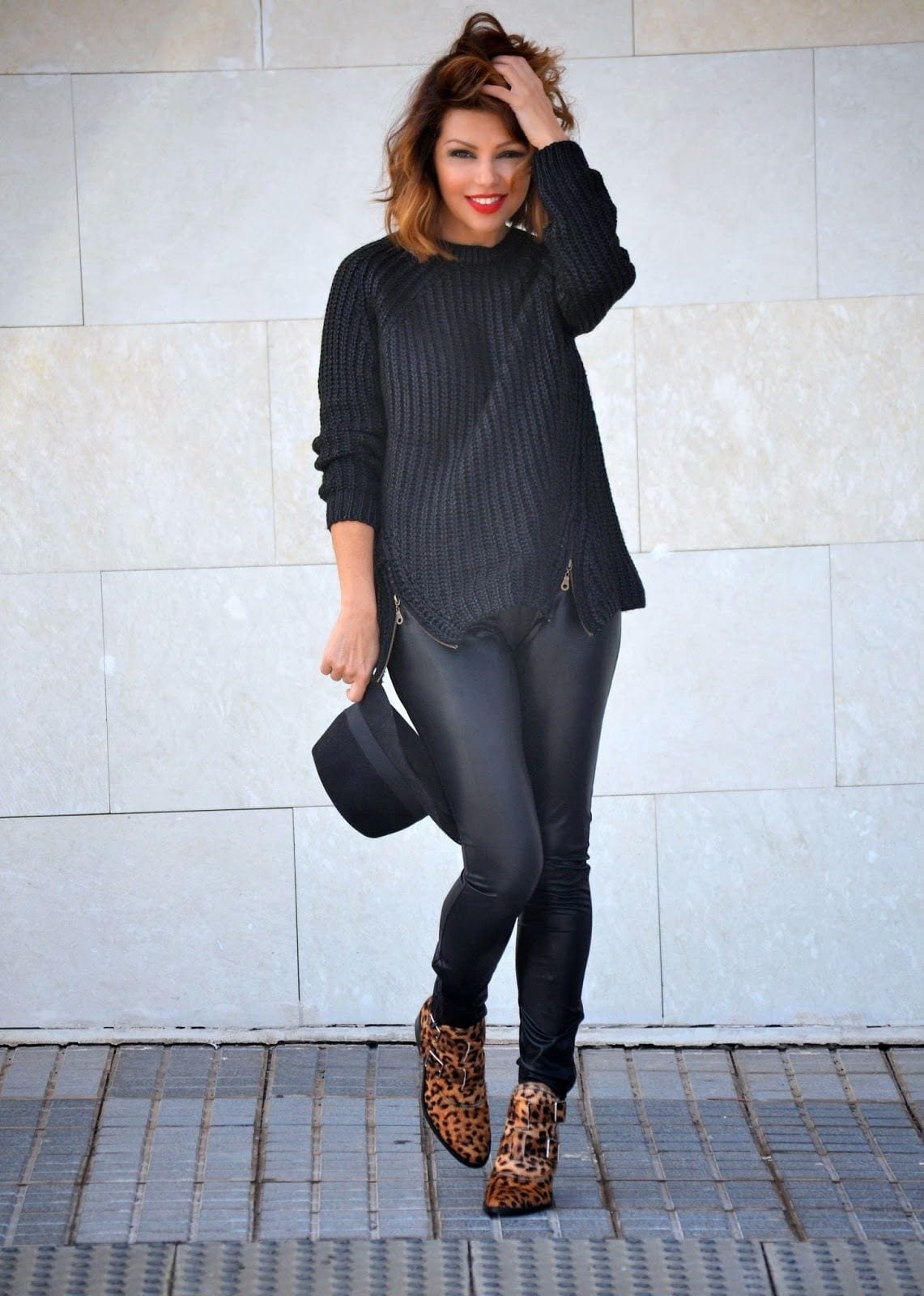 Embellished tops and sparkly materials add a cherry on the top. This will cut down the boyish look and will give you a feminine look. For short hair, you could also try hairstyles like French twists, buns, and sleek ponytails. The appearance comes first when you decide to go to a party. For a formal event, you can wear a long maxi or a crop top with denim jeans.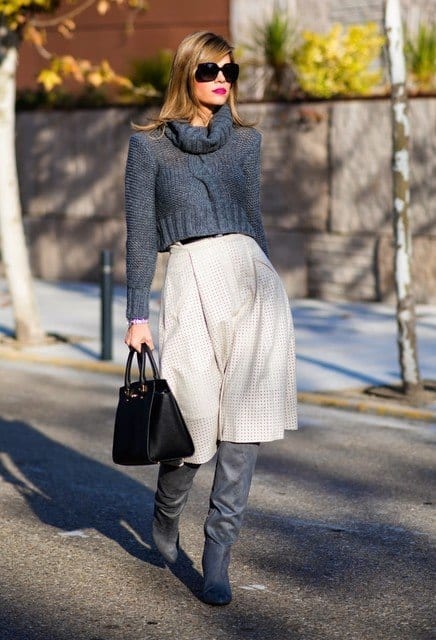 You can have a look at these pictures and take inspiration and ideas from them. I am sure it will help you select the outfits that match your hairstyle. So now without much ado, go out shopping. Now that you have plenty of ideas you can complete the look from head to toe. Go out and pick the most appropriate outfits at the most affordable prices.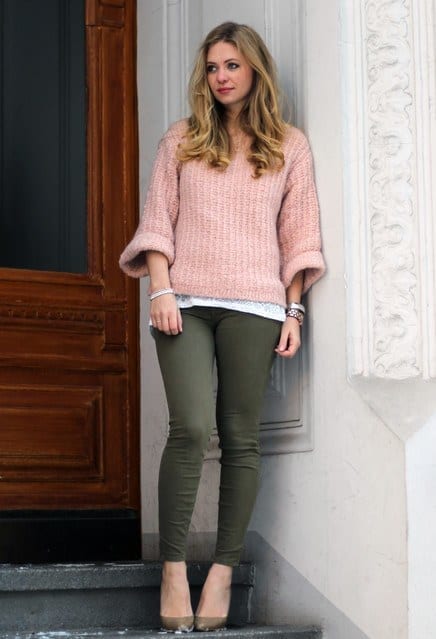 22 – Take it up a notch with Bandeau Jumpsuits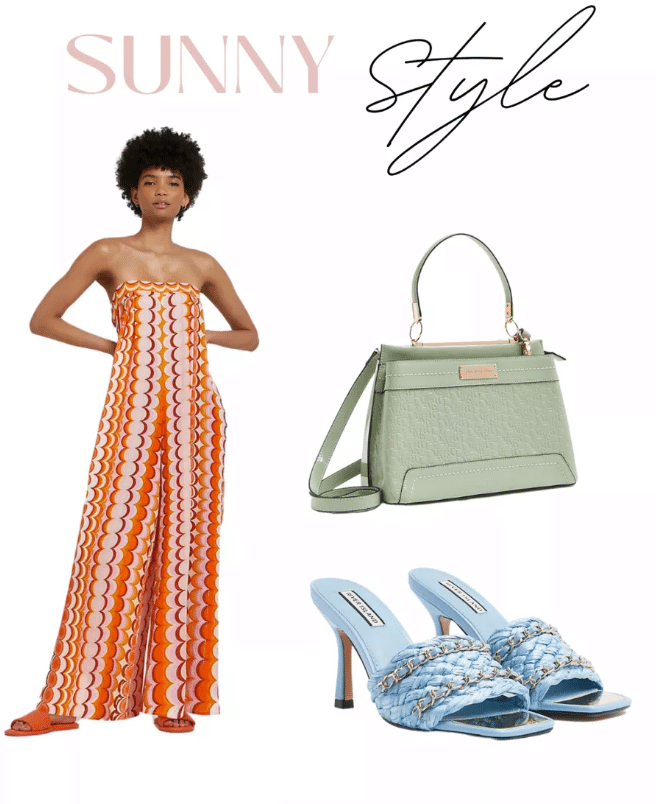 Orange Printed Bandeau Tie Back Jumpsuit $71.00
Green Monogram Embossed Tote Bag $82.00
Bandeau jumpsuits are not your average jumpsuits. They look great when worn with short hair. You can style this unique apparel in different ways, for instance with a plain blazer, a scarf, or go for a statement neckpiece to match its elegance.
21 – Hairstyling Ideas with Fedora Hats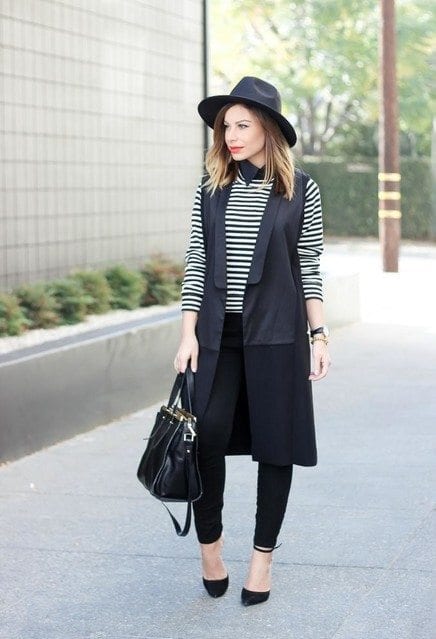 Fedoras are one of the classics. They are the perfect addition when you don't feel like styling your hair or running late.
20 – How to wear Short Hair to Work
If you are a working lady, then you know very well how hard it is to find dresses that are perfect for work. These dresses should not be too revealing but should not be boring at the same time. Go for a knee-length skirt, with a sweater in the opposite color. You can add a coat in the same color on top of the dress idea. You can wear this comfy look even if you are a student. But for that, you will have to wear it in bright and attractive colors.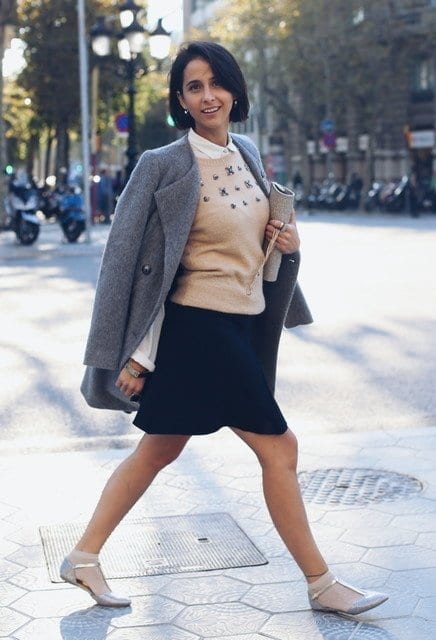 19 – Hairstyle under the Beanie Hat
This comfy outfit is perfect for beanie lovers in winter. Wear skinny jeans with a light-colored sweater and along with that wear a long coat. Add a beanie cap in the matching or contrasting colors.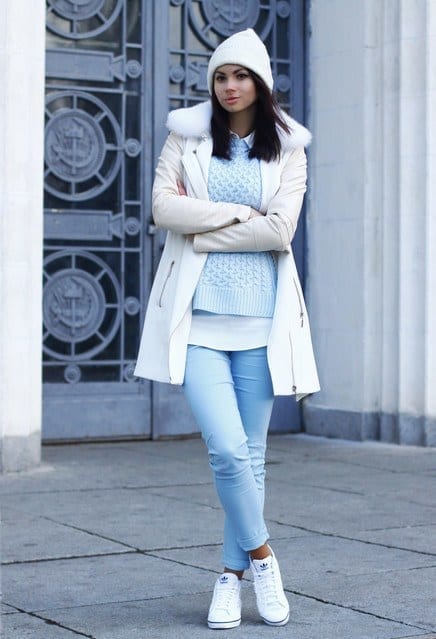 18 – Dressing style with short hair for mature ladies
You can wear a short dress to highlight your short hair. This outfit idea will intensify your short hair and will make them look even better than they already are. Go for any bright-colored dress and wear black tights with matching thick and fussy fur coats with it. For accessories, you can take a black purse and wear black matching shiny shoes.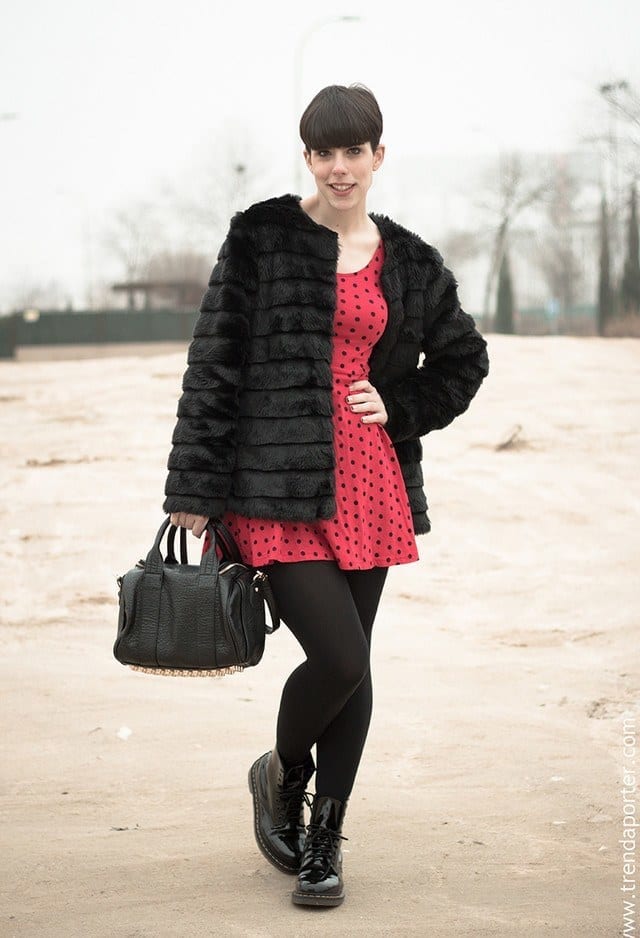 17 – Street Style with Short Hair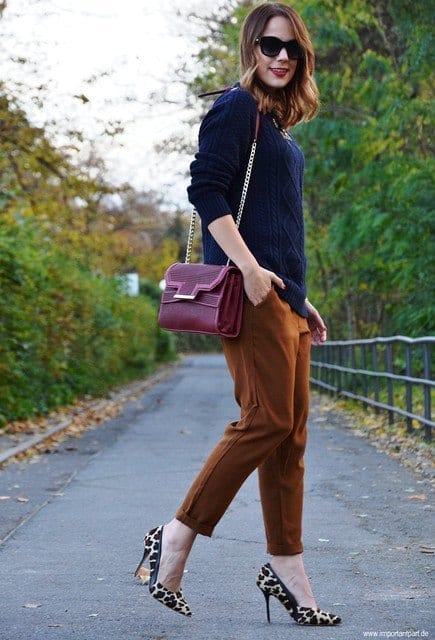 Turtlenecks and knitted cardigans are the comfiest and still one of the trendiest pieces of outerwear. You can braid your hair or wear them in a cute top knot.
16 – Plaids and Flannels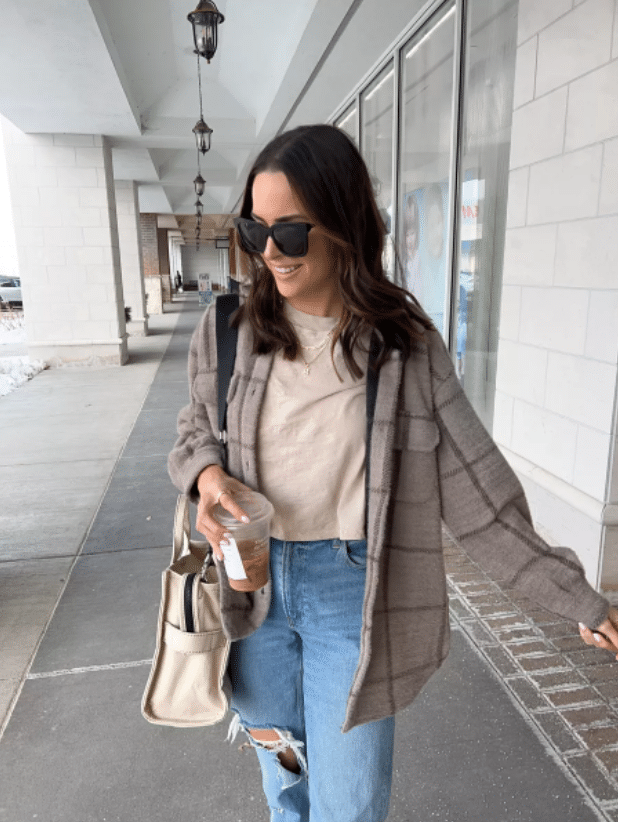 90s Ultra High Rise Straight Jeans $99
Women's Laguna Pull-On Booties $170
Marc Jacobs The Small Tote Bag $195
Take inspiration from this gorgeous blogger, as she pulls off the plaid flannel look flawlessly. Such appealing outfits work perfectly for an evening out with friends. You can also opt for an alternate pair of skinny jeans and combat shoes with it.
15 – Tomboy outfit
A pixie cut is not only endearing and cutesy but so in trend as well. You might want to try your fitted sweaters and jackets or tee shirts with this oh-so-adorable haircut.
14 – Wear a leather skirt with a short top
Be it leather jackets, jeans, shoes, or skirts, they steal the show nonetheless by giving you the not-so-formal formal look that you need. You can go for an oversized shirt or a sweatshirt on top for a more casual touch or a lace blouse of your choice.
13 – Funky outfits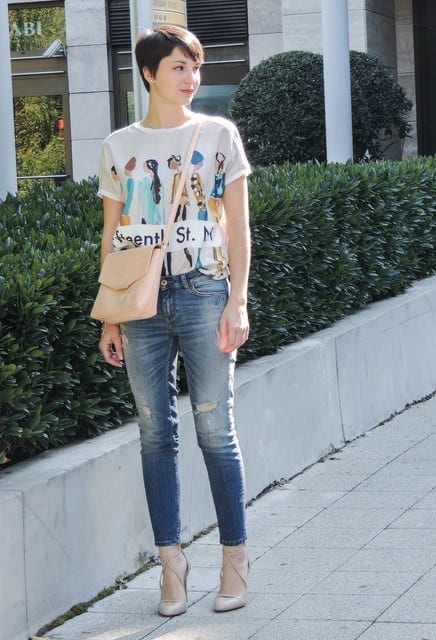 Experiment with some graphic tees or neon shoes. Go crazy with your ideas and buy a shirt or jacket for your favorite show or be a little extra with your eyeliner today. This new look, albeit not suitable for an office day, can surely turn some eyes in a rave or a late-night party.
12 – Wing it with Bodysuits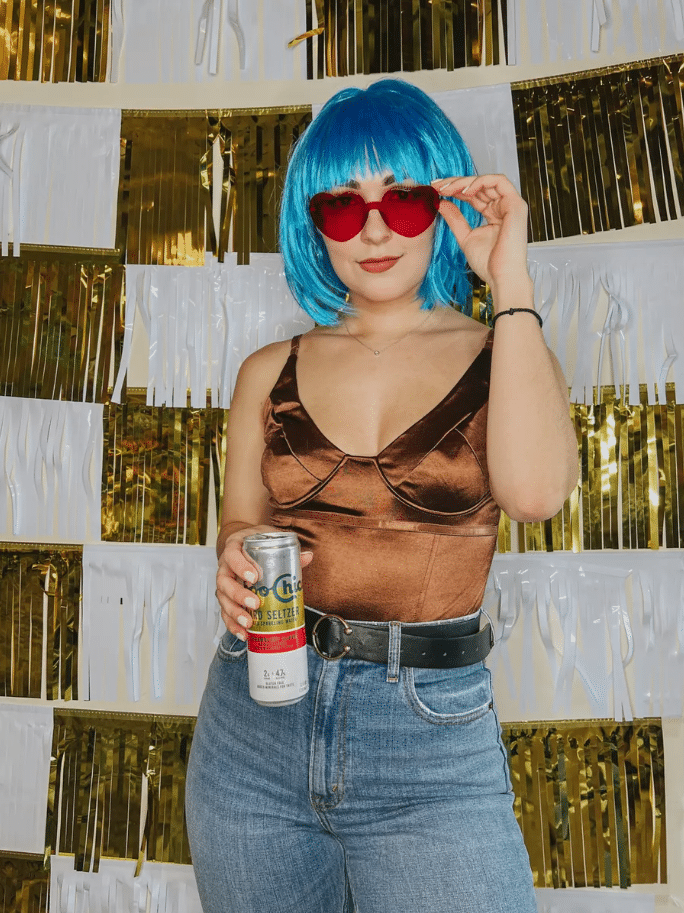 Velius V Neck Shiny Bodysuit Tank Tops $21.88
A&F Ultra High Rise Slim Straight Jeans $89
Faux Leather O-Ring Belt $7.99
I'm definitely a fan of how people throughout the globe come up with innovative ideas and trends. Incorporating bodysuits and corsets into your wardrobe and pairing them in such an amazing way is beyond me.
11 – Body-Hugging Dress with Short Hair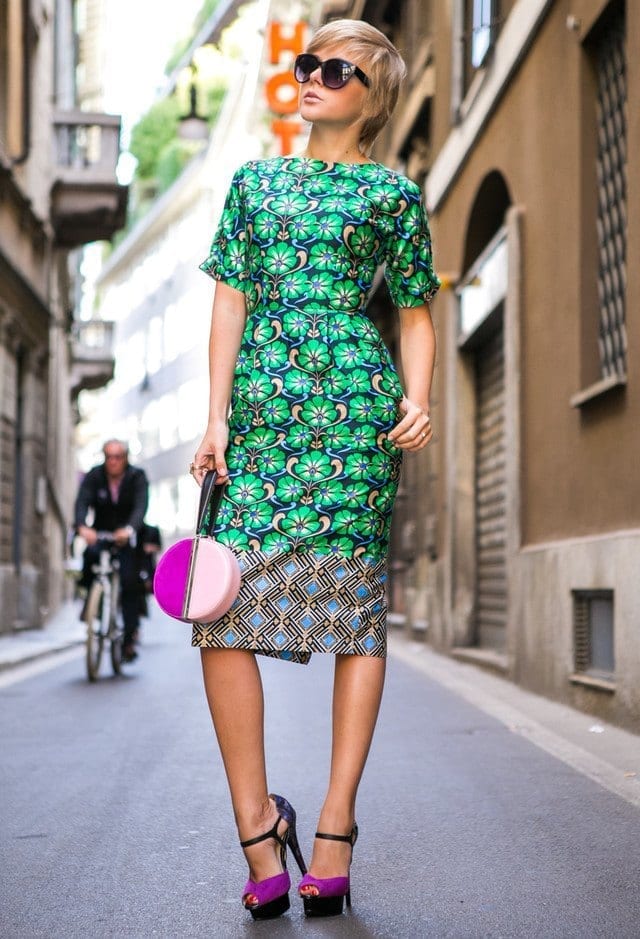 10 – How to Wear Midi Skirt with Short Hair Idea
Knee-length shirts are not an 80s thing anymore. They are back in the fashion industry now; you can wear them anywhere with anything. Simply pair up your fav knee-length skirt in a plain color and wear a printed shirt, tucked in. The shirt can be in a contrasting color or the same color as a skirt. This outfit is perfect for school or college teachers who want to flaunt their haircut.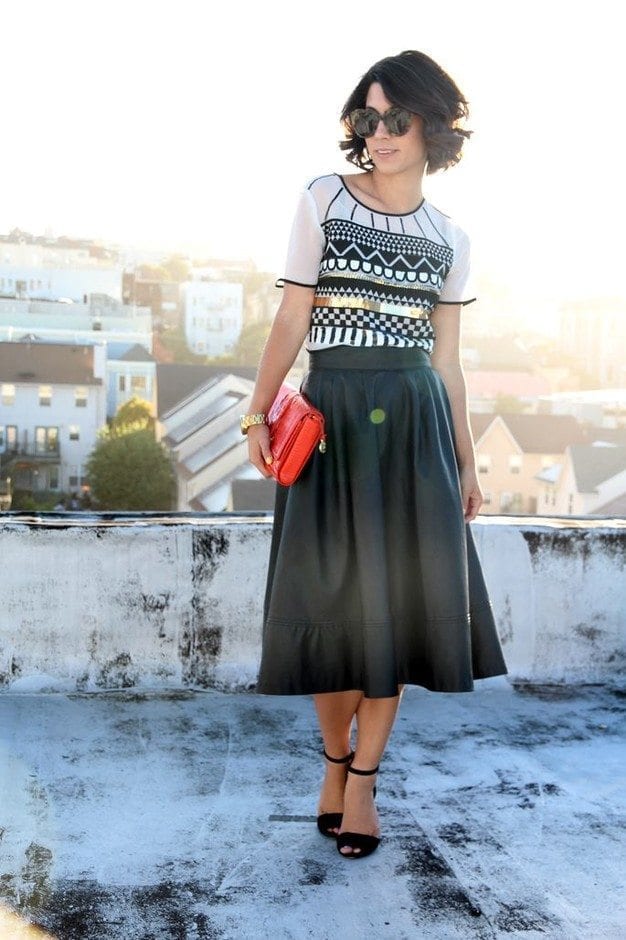 9 – Summer outfits
Girls who love to wear the shirt daily can recreate this outfit idea easily. You can wear any kind of printed shirt on top of your plain mini skirt. If it is a little cold out there, then you can add a cardigan over your shirt. You can also wear pumps with this combo. The layered outfit looks cute with a nice layered short haircut.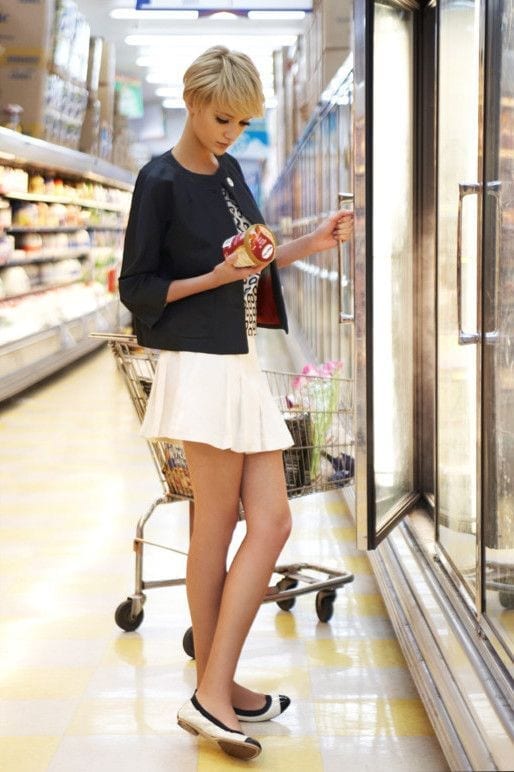 8 – Celebrities Style with Small hair
Have a look at the beautiful celebrity rocking her short hair while wearing this gorgeous combo. Emma Watson is also wearing a plaid pattern shirt, and over it, she is wearing a loose and baggy sweater. Complete the look by adding skinny jeans in black color.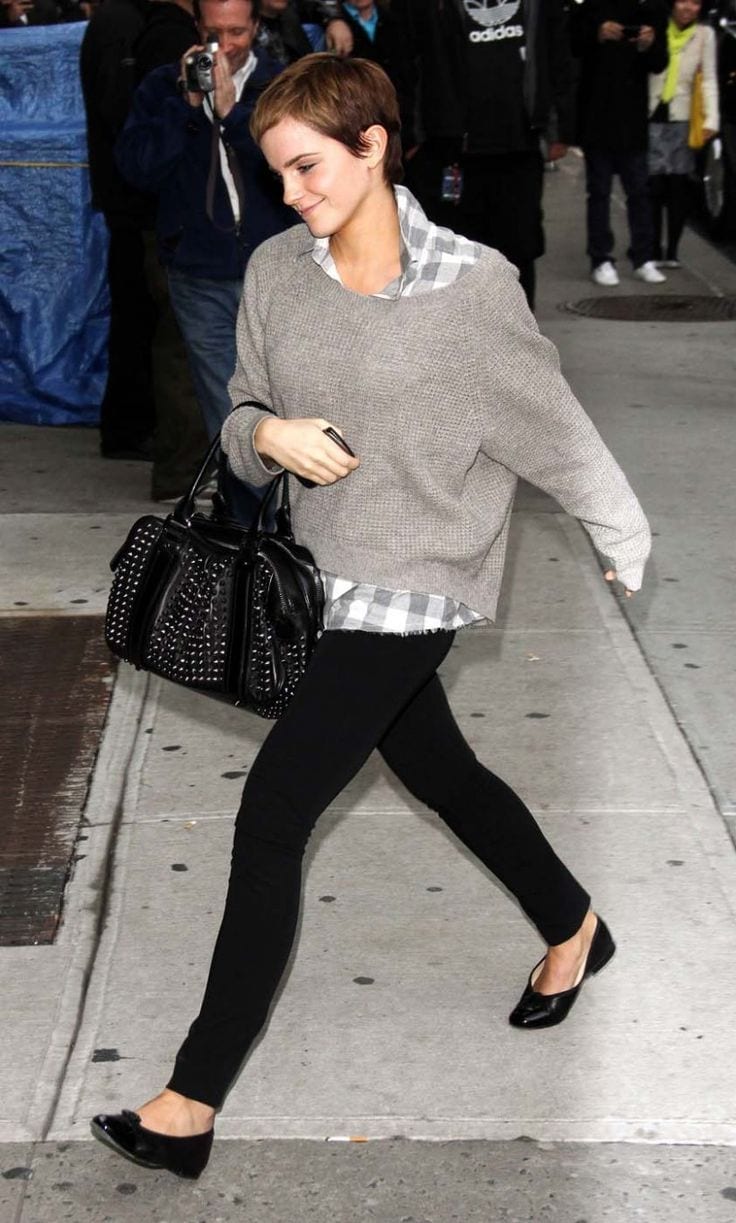 7 – Shine Bright Like a Diamond with Glittery Dresses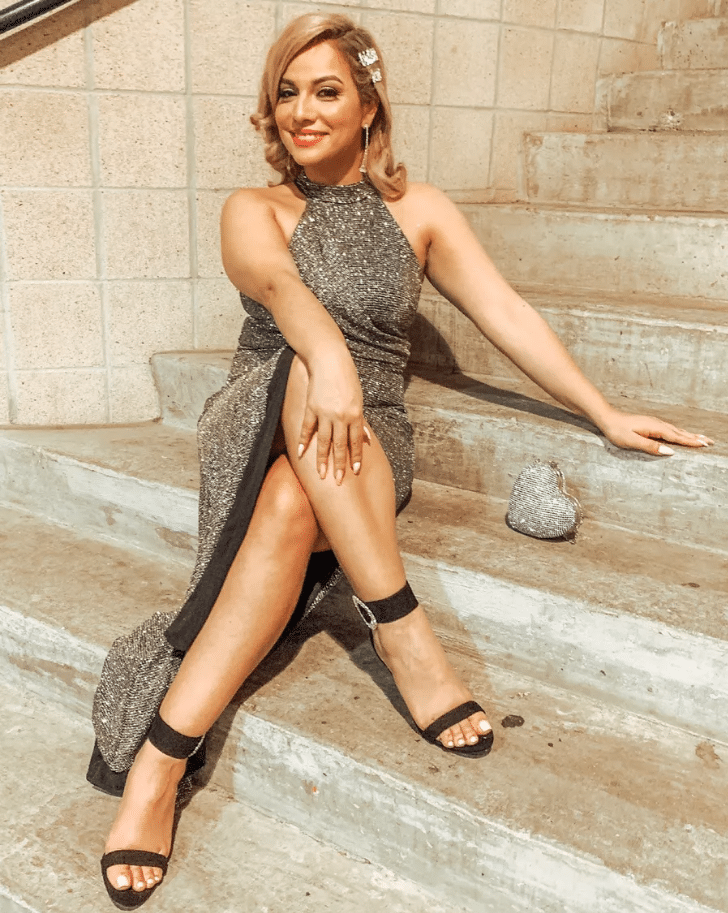 SHEIN Mermaid Glitter Cami Dress $19
Bow Decor Heeled Ankle Strap Court Pumps $31
Rhinestone Decor Chain Clutch Bag $26
Rhinestone Long Strip Drop Earrings $1.00
6 – How to dress up in winter with Short hair
We all know that plaid pattern shirts are highly in fashion these days. Everyone seems to be wearing it, whether it's boys or girls. You can wear a plaid pattern shirt with a leather coat on top. Wear this with skinny ripped jeans. For more fun, you can wear a white or black vest inside the plaid shirt and keep the front buttons open.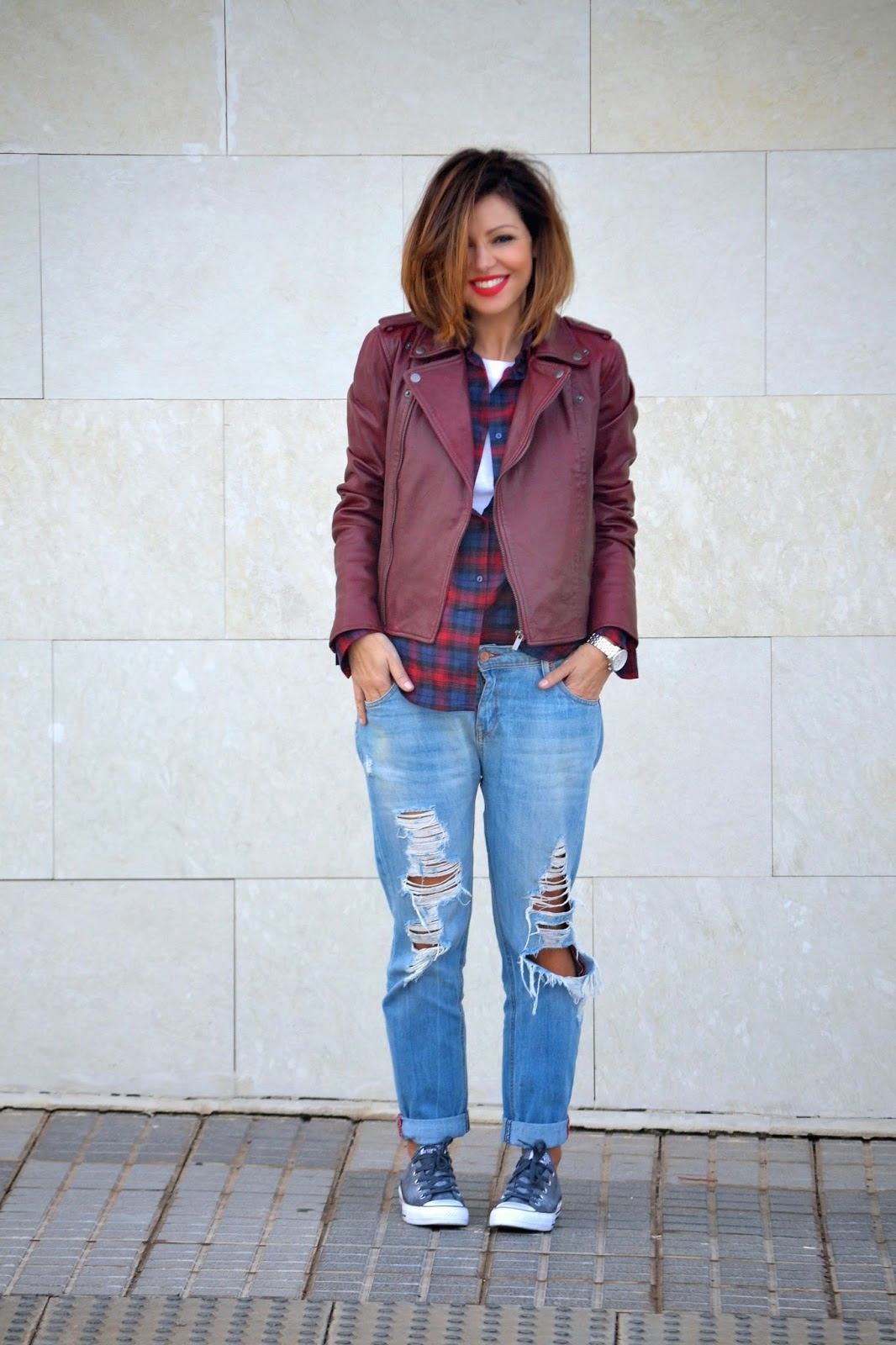 5 – Spring style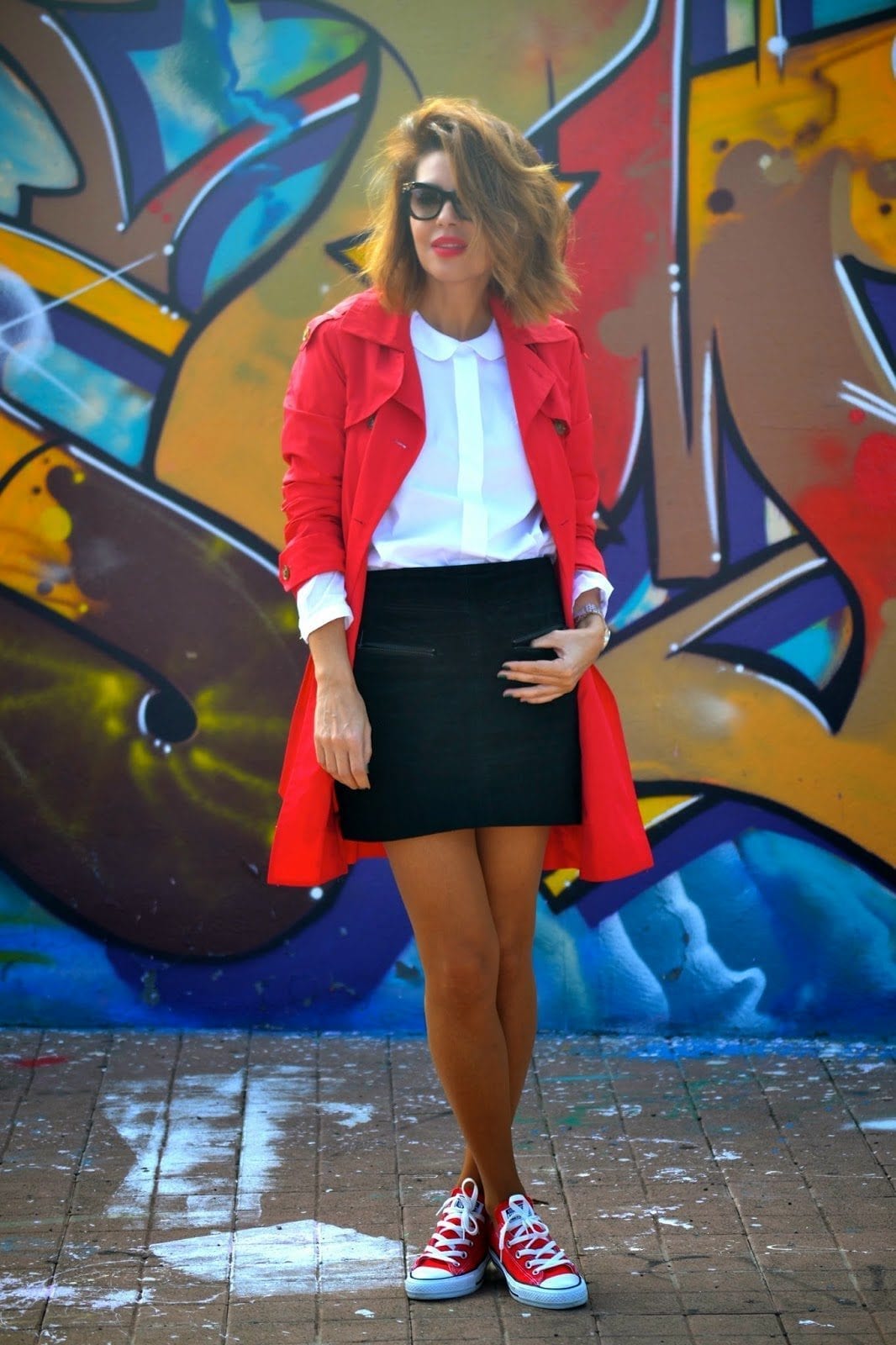 4 – Cute outfits for college girls
For college girls who have short hair check out this super amazing idea to make your hairstyle pop even more. You can wear a deep neck, loose sleeveless shirt and wear black skin tights with it. For accessories, you can add anything as long as it is black.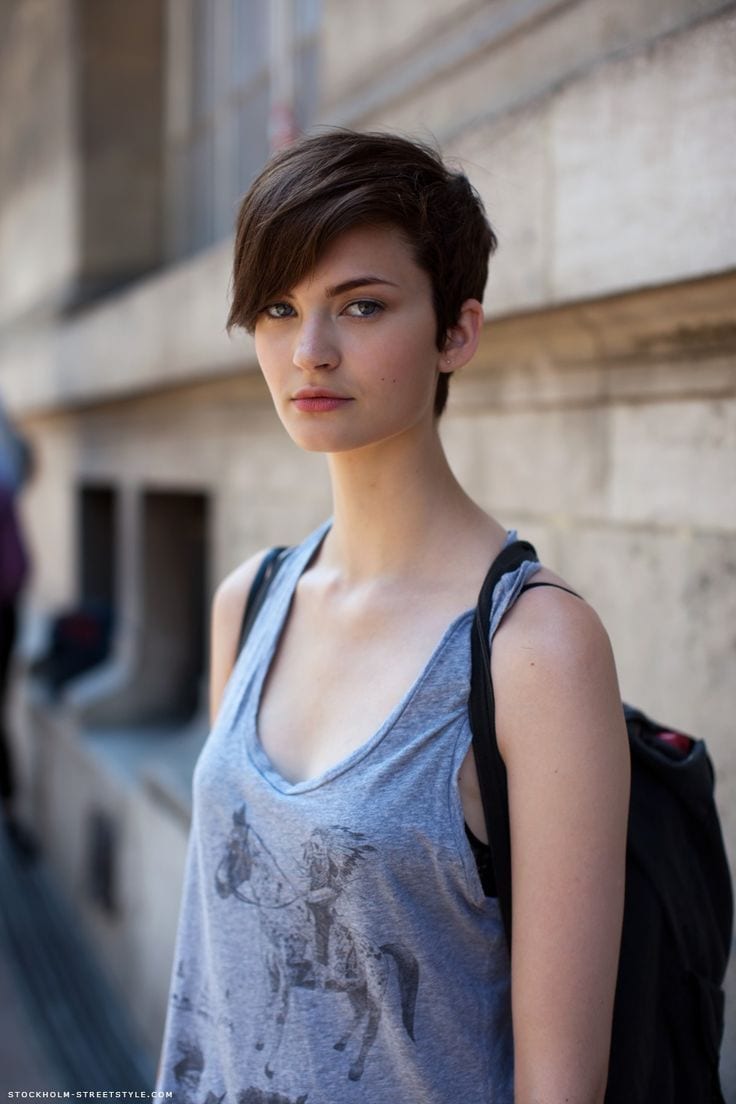 3 – Outfits for Leather Jacket Lovers
Eliacher V Neck Summer Party Dresses $35.89
Kate Kasin Plaid High Waist Flared Skater Skirt $25.99
Fahsyee Women's Leather Jackets $45.04
TGD Black Fishnet Stockings $14.99
2 – Cute outfits for tall girls with short hair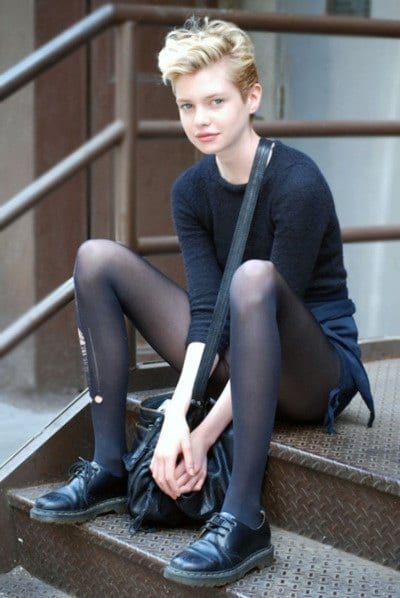 This outfit idea is perfect for the spring or fall season. This look will take your short haircut to a whole new level. Simply, go for a shirt dress in any dark color and wear black tight with it. Add a big statement necklace to add a catchy factor to your outfit look. This look is perfect for a day out with friends or even for college girls.

1 – Perfect for Meetup


What should I wear if I have short hair?
Having short hair doesn't necessarily mean you are limited to only a short number of options in your wardrobe. You can wear whatever you want however you want to. Stick to fitted clothing and try to avoid baggy or loose clothes. Spaghetti straps or strapless or anything of that sort highlight your above neck region and emphasize how great your hair looks if you want to try that. Moreover, you can also accessorize and make use of all your accessories lying around. Also, there are no limitations when it comes to shoes as well, wear any of your shoewear as you see fit.
Is Short Hair in for 2022?
The answer to this query will most definitely be a hell yes. We see so many of our gorgeous celebs flaunting their short hair in the most interesting ways. We also see different trends and outfit inspirations related to short hair. People love to experiment with their look and try on something new every day.