Are you a teenage girl looking for cool funky hairstyles? Then this is the right post for you. Don't forget to read the entire post for some amazing hair styling ideas.
Teenage girls always prefer funky styles whether it's dressing or hairstyle. They go for the easiest hairstyles and those which are comfortable for daily routine. A good hairstyle can really enhance your entire look.
Even if it's just a regular day, girls pay much attention on their hairstyle as it is an essential part of the dressing. Styling hair is as important as dressing. If the hairstyle is not up to the mark, it will make you look dull. A perfect hairstyle will make you look even more glamorous. To enhance the beauty the girl or the women have to pay much attention to their hair. Hairstyles keep changing, girls prefer funky looks whereas women prefer very sober and decent hairstyles. Teenage girls who have short, medium or long hair can try out different funky ways to style their hair.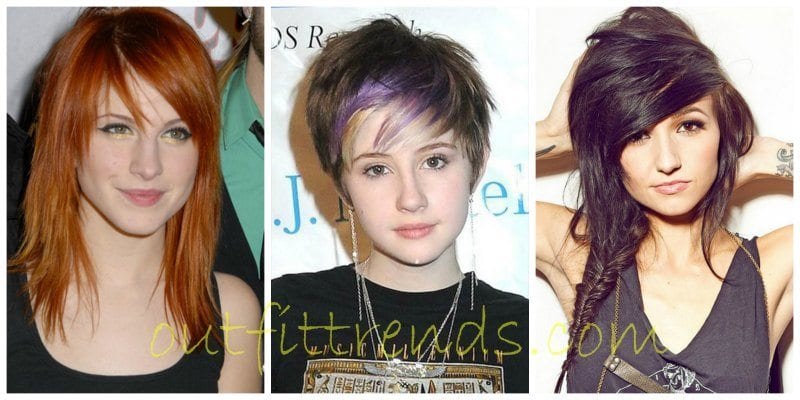 Bows, curls, braids, layers, tails and a lot more can be used to style hair. Young girls usually copy hairstyles from the television shows or they take ideas from the magazines. Girls having curly hair can easily straighten their hair by using straightening machines whereas girls with straight hair can curl them with a curler. They are easily available in the stores. Young girls can also wear headbands and clips on their hair. Different kind of funky clips is also available in the markets. For distinctive designs and styles, one can go for updo's, braids, buns, French plait and fishtail mesh.
Plenty of tutorials are also available online where you could watch and try out different funky looks. In order to leave a positive impression of yourself on the people, one has to be properly dressed and hair is an important factor of one's personality. With school and other activities, girls have to be constantly on the go and have to look good. Girls need to select a neat and pretty hairstyle that is easy to style and does not take much time. Therefore we will be sharing some funky hair styles that you wouldn't be able to ignore at all.
The girls who love to go funky with purple hairstyles we got exclusive hairstyles collection for you here. One of the most upcoming funky hairstyle trends is the boho style also know as gypsy hairstyles.Which gives a really cool funky look. Try that hairstyle with some cool bohemian outfit combination for an overall chic look. Emo hairstyles have always been a favorite choice of young girls. So we got some really cool emo haircuts in this collection too.
Below are some of the pictures of funkiest hairstyles that are not just easy but very trendy and neat. From layered cut to bangs and curls. You will surely love these hairstyles that will make you look graceful and absolutely chic. Not to forget the ponytails as it is the most liked hair style by teens. Hope you will find these pictures very helpful.
Funky Hairstyles for Girls
Funky Braided Hairs
These days a lot of girls are also trying out new hairstyles using shaved hair. Here is one amazing chic hairstyle that involves going along with a half shaved head.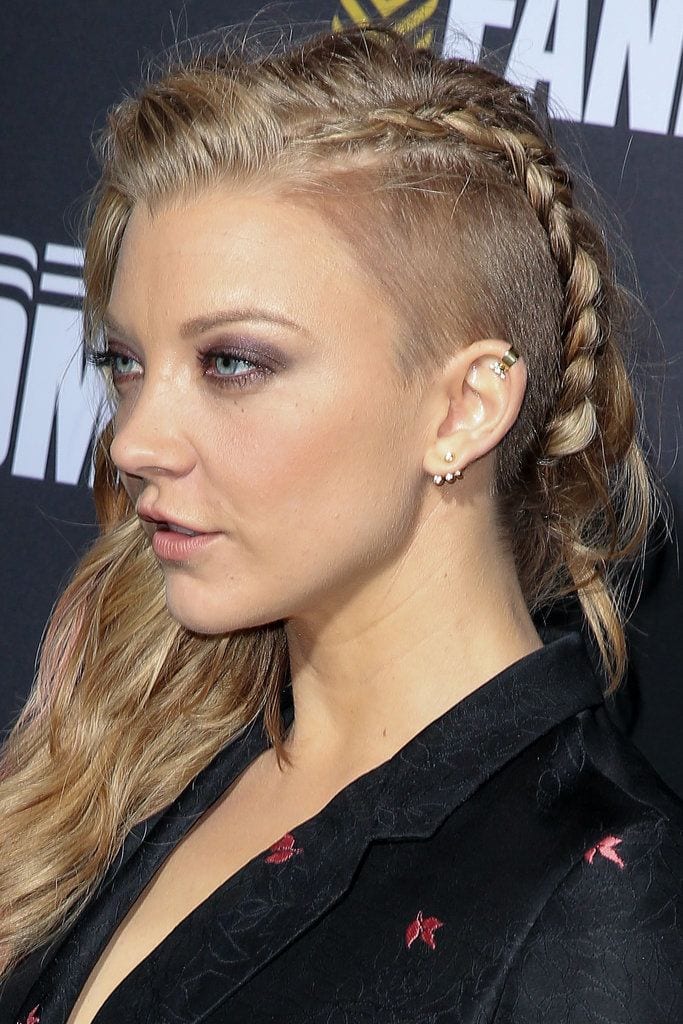 Complicated hairstyle speaks a lot about you and your personality. Do give complicated hair a try when hitting a funky costume party to stand out in the crowd.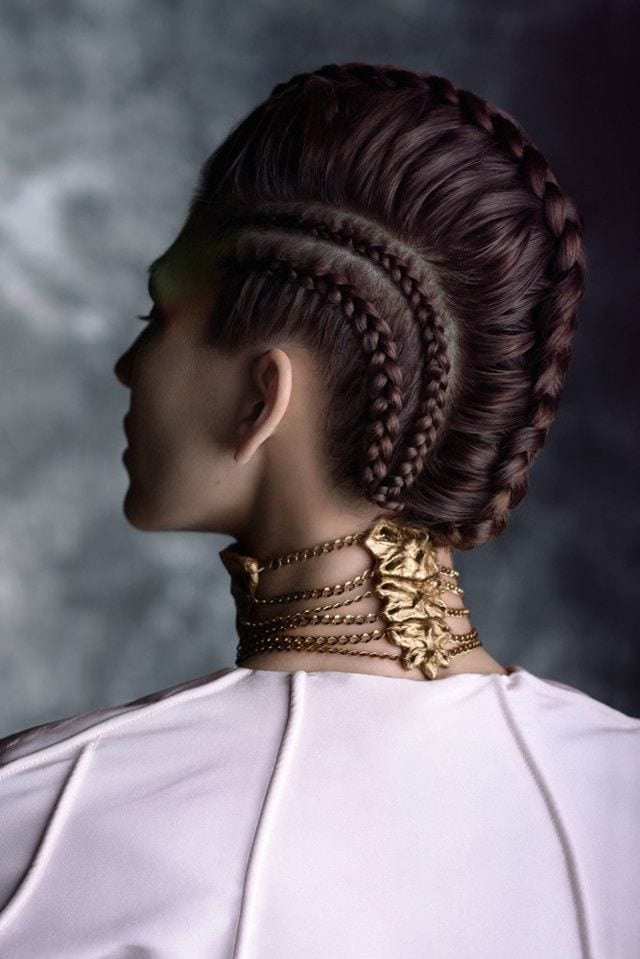 If you think that you are too lazy to spend 15 minutes on your hairstyle and you think that you can not do it then you can always cut your hair in short length and add spikes it in to give it extra volume. You can also dye your hair red or in any other unique color. This way you will not have to be worried about the hairstyle that you are going to make because your hair will naturally speak for themselves and you will not be running late either. We love the use of glittery under eye liner that goes with your hair color, it gives a really chic and unique look and makes the eyes stand out. Check out Teen Celebrities Hairstyles-15 Best Celebrity-inspired Hairlook
Celebrities Funky Look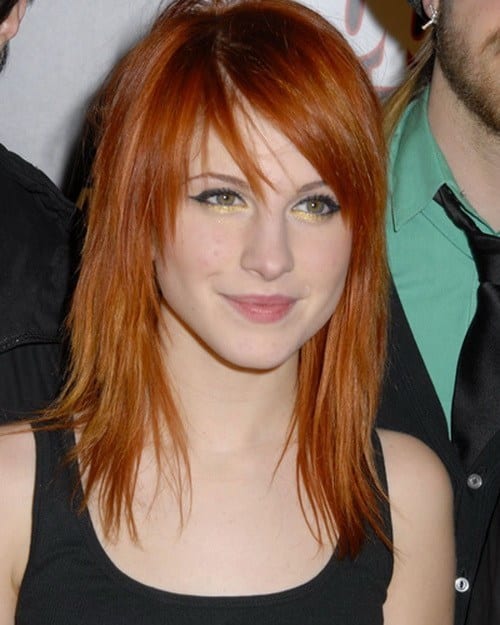 Pink Hairstyle
If you don't like orange or red color and you think that you are bold enough to go out in striking colors then do try dying your hair in full pink with black strikes. This hairstyle will give you a cool looking goth look and no one will ever try to bully you. If you feel that you aren't ready for such a huge range or are confused about whether a particular funky color will suit you or not, you can always go for the very easily available hair extensions, hair chalks and hair sprays as they'll help you decide whether the color suits you or not and the best part is that they are just temporary.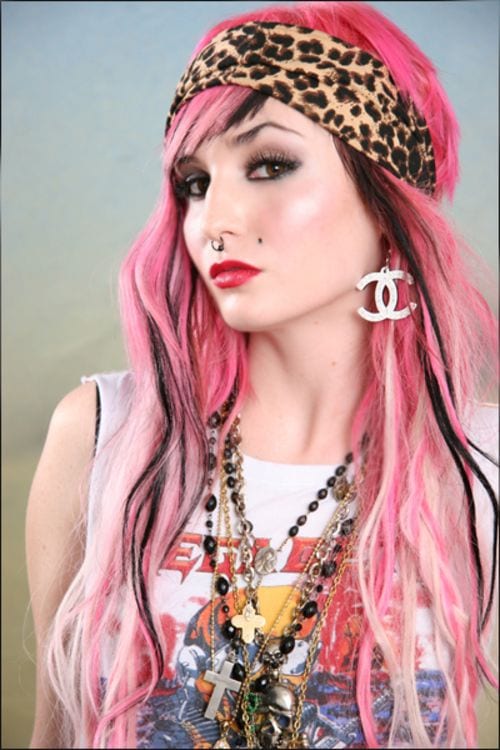 Orange

Funky Hipster Haircut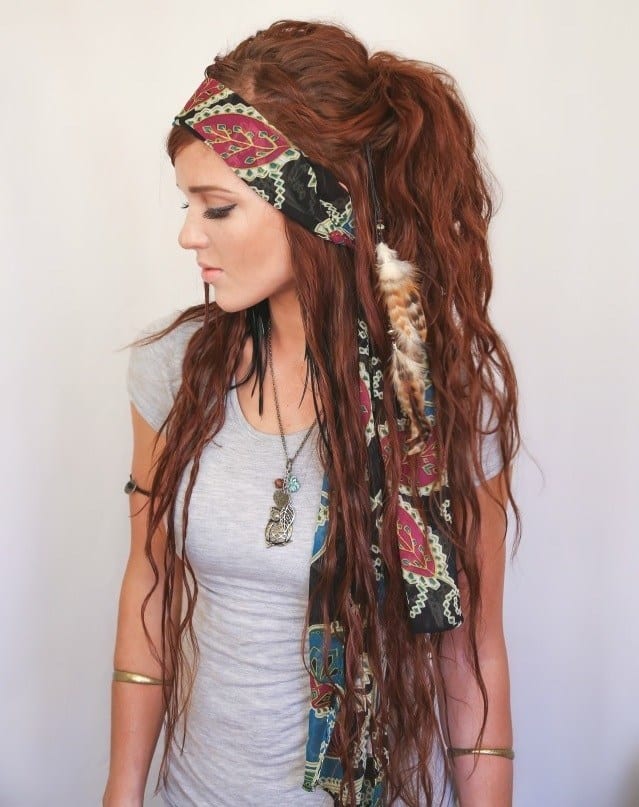 Go for Purple Curl Hairs
Getting your hair dyed in a violet or purple color is also a good idea. You can either dye all of the hair in purple or try getting a few highlights in ombre purple, either way, it will look sexy and cute on you. Don't forget to take good care of your hair to make the dye last longer.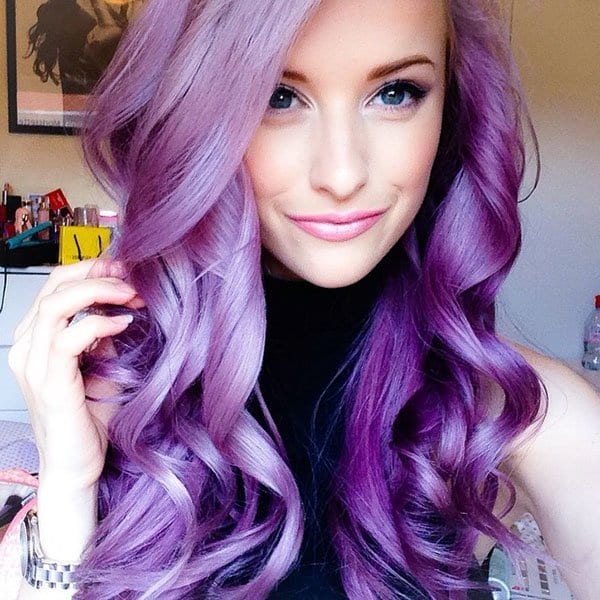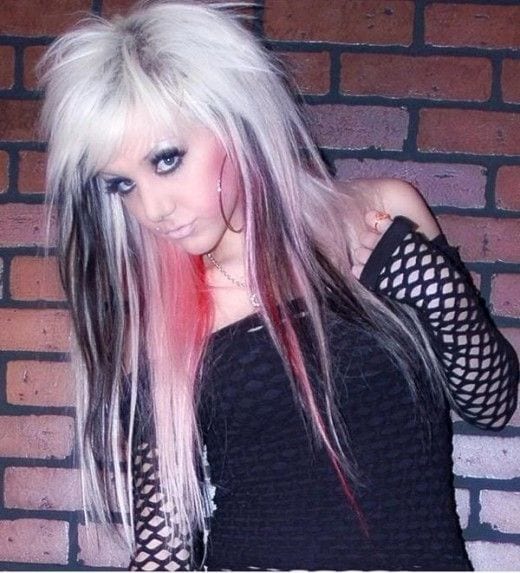 Funky Short Haircut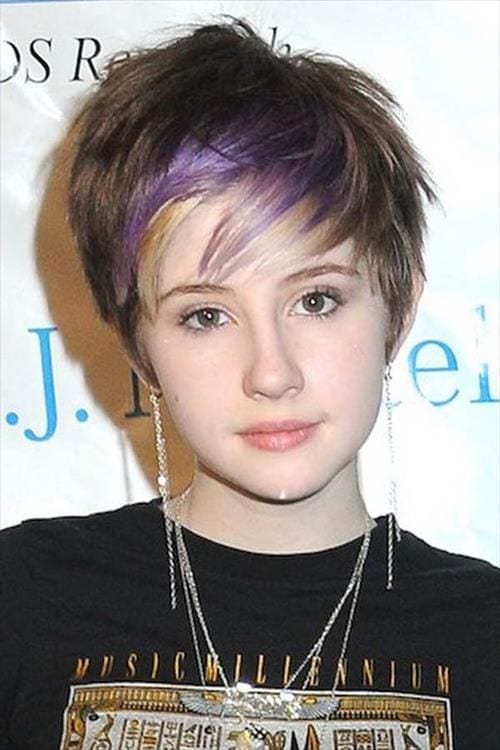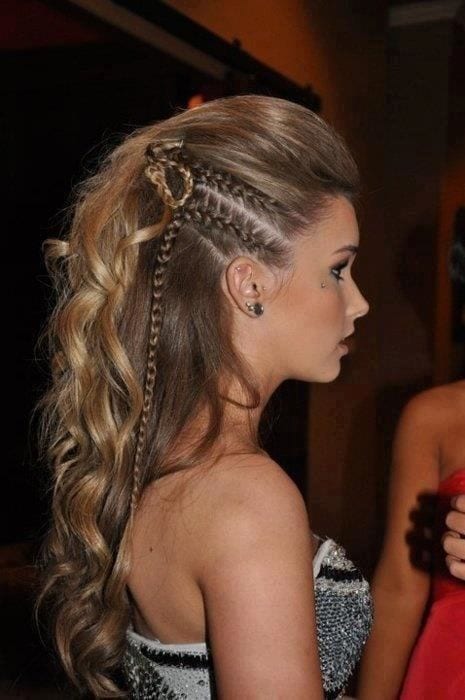 For someone who likes to catch all the attention, you can simply dye your hair in a unique color. That way no one will be able to resist turning their heads for another look on you. For instance, you can go for full light or barbie pink dye and add turquoise color strikes and you can also add a few blonde strikes for more depth in your hair color.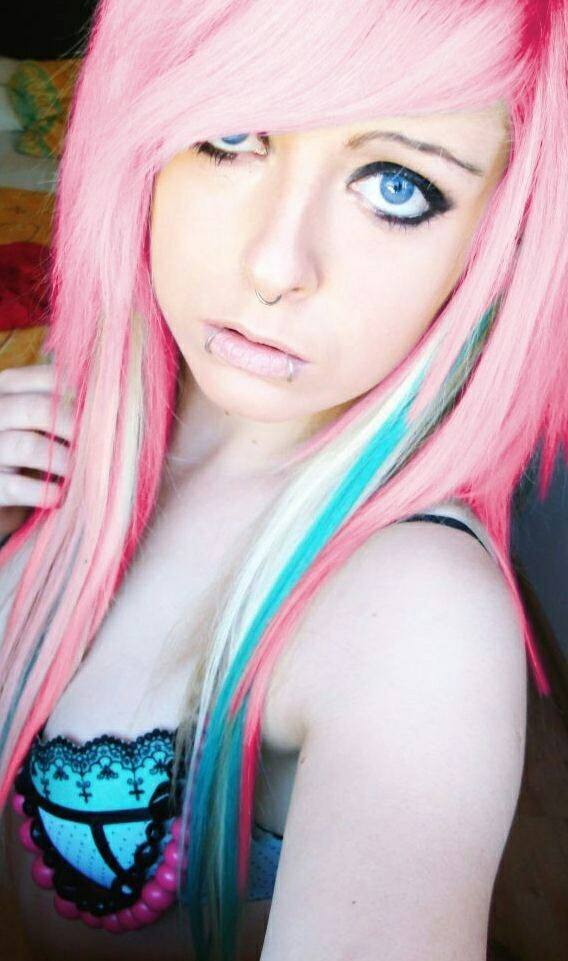 Everyone loves fish braid and they are usually done on formal occasions too but you can always take a few step ahead in the fish braid game and make fish braid look more funky and cool. For this all you need to do is to get your hair cut in layers with added spikes, then make fish braid right on the longer strands of your hair. Making sure to let all the shorter and spikier hair hang loose to give you fish braid a messy and funky look. You can always add a touch of a hair mascara for some extra oomph.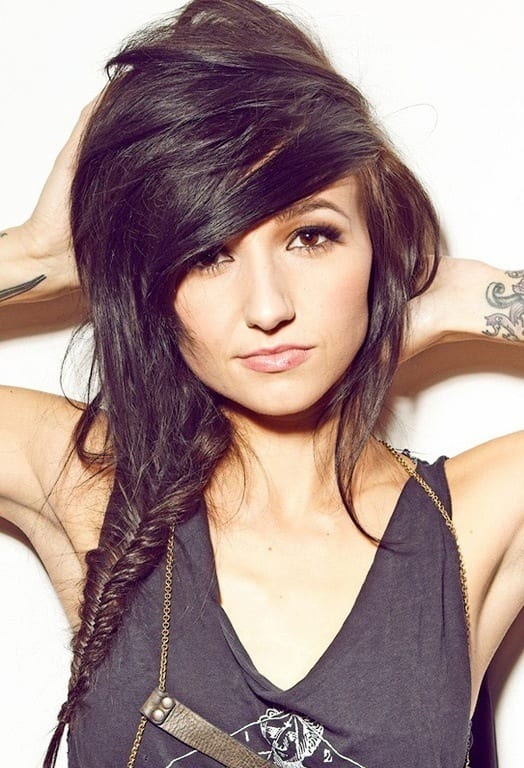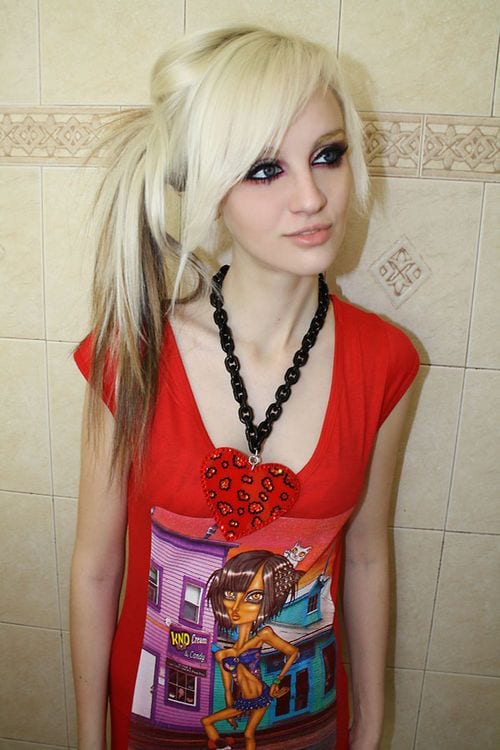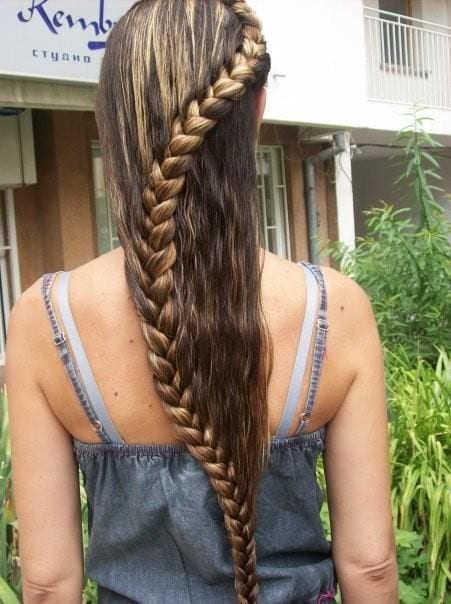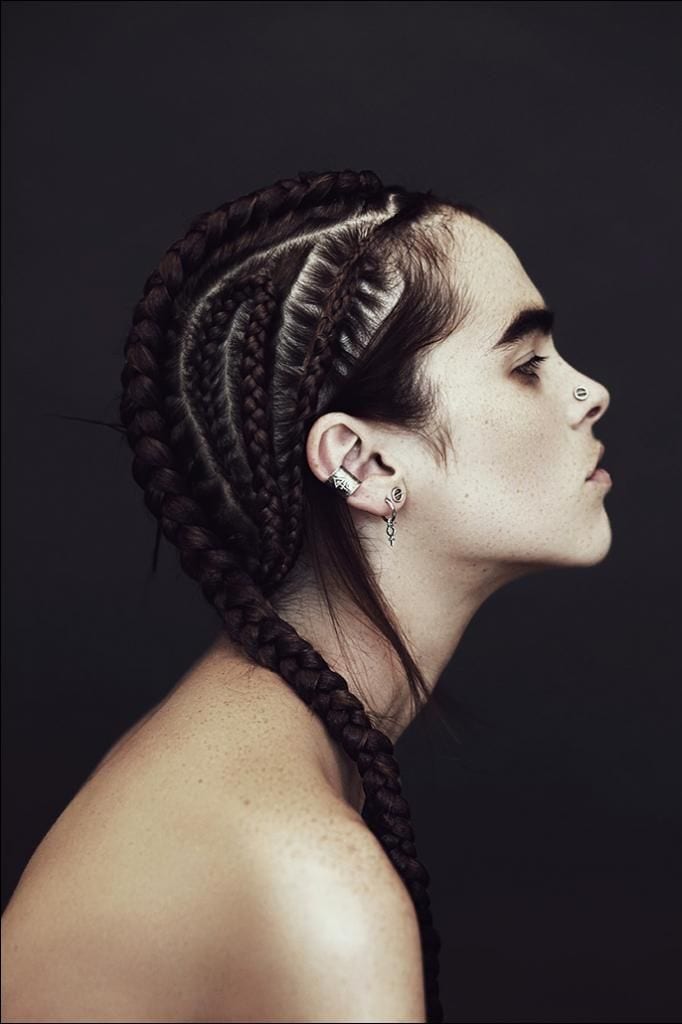 You can also go for a nice and elegant bun and turn in into a funky one just by adding funky and cool looking accessories in your hair. For example, you can add funky head bands, hair extensions, flowers or even go for head chains.