Cute hairstyles for university girls–Waking up in the morning for a university or office with messy hair and running out of time for styling them is a major problem for girls. Staying with that messy hair for the rest of the day does feel bad and look unattractive and disheveled.
Since your hair defines your personality a lot, it must look neat, tidy, and beautiful. Ruffled and unkempt hair gives the impression of a lazy and unkempt person. This is why many people surf the internet for easy and cute hairstyles that they can do even when they are in a time crunch. 
A known fact about women is that they adore changing their look by changing their hairstyles or hair color. If you are one of those young ladies who want to do a new hairstyle every day, you have come to the right place. Wanting to do your hair in a unique way every morning is not too much to ask for, and it's not impossible as well! 
How to do Your Hair for University
We keep bringing great fashion ideas for young teen girls to dress up in college, school, or university. In our last post, we brought trendy outfits for young girls. In less than 10 minutes, you can make your hairstyle and head to your university. We will be covering both short and long hairstyles. To introduce something new to your hairstyles, you can keep changing them with new ideas. You can make hairstyles according to the hair length and what suits you. If you are getting late for college, you can try the easiest ones, such as a ponytail, braid, half tied up, etc.
Do's and don't's for making cute hairstyles while going outdoors: 
There are some simple dos and don't that can help look your hairstyle a lot prettier. So, follow them for even better results! 
Get rid of the frizz, if you have any. 

Blow-dry your hair after a shower to give it a nice volume, and then style it. 

Use a hair moisturizer if you are using heat on it. 

Use a comb for hairstyles that require a lot of precision and sectioning. 

Brush your hair thoroughly, getting rid of the tangled parts. 

Do not overdo your hair by putting in extra and unnecessary accessories like clips and ponies. 

Do your hairstyle according to the occasion. 

While braiding, keep your braids loose for a more natural effect. 

Messy buns look better than normal buns, so leave a few strands out when making one. 

For adding volume to your ponytail, use the hair back combine techniques. 

Buy a dry shampoo for days when you won't have time to wash your hair.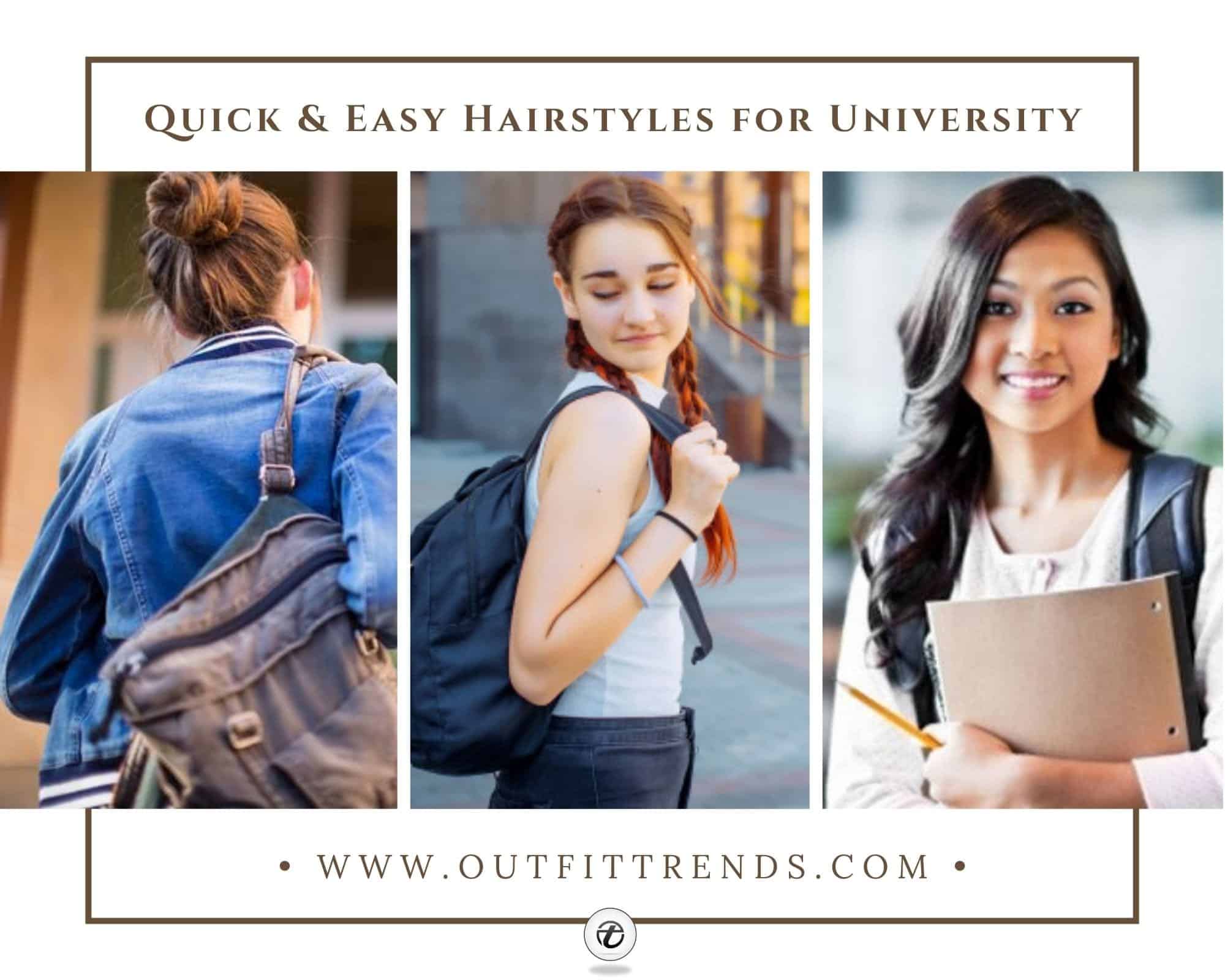 As we try to keep coming up with different ideas and methods to make your life easier and your fashion better, today we will talk about hair! We have put together some of the best and the easiest hairstyles for our beautiful young ladies to try on. Today we will be sharing some of the best styles that are easy to make and classy to look at. Those who love braids, do check out these 20 easy braided hair tutorials.
How to Get Started?
Changing your hairstyle is the quickest makeover that you can have! Having different hairstyles every day feels better and helps you determine which one looks the best! By the end of a week or even two weeks of changing your hairstyle every day, you will finally have a favorite that accentuates your face shape and features in the best way possible. 
If you think you need a lot of things to make a simple hairstyle, you are wrong. All you need to have is some bobby pins, a comb, or a brush and clips. You can also get headbands if that's what your hairstyle involved.
Before starting with your hairstyle, you can look for inspiration on Youtube, Pinterest, and Instagram as well. You might have a favorite celebrity on the list you look up to when it comes to fashion and hairstyling, making it easier for you to choose the hairstyle and then replicate it. 
Firstly, you need to look for hairstyles made for your hair length and suit your face shape. A common myth is that women with short hair do not have much option for hairstyling, which is entirely false.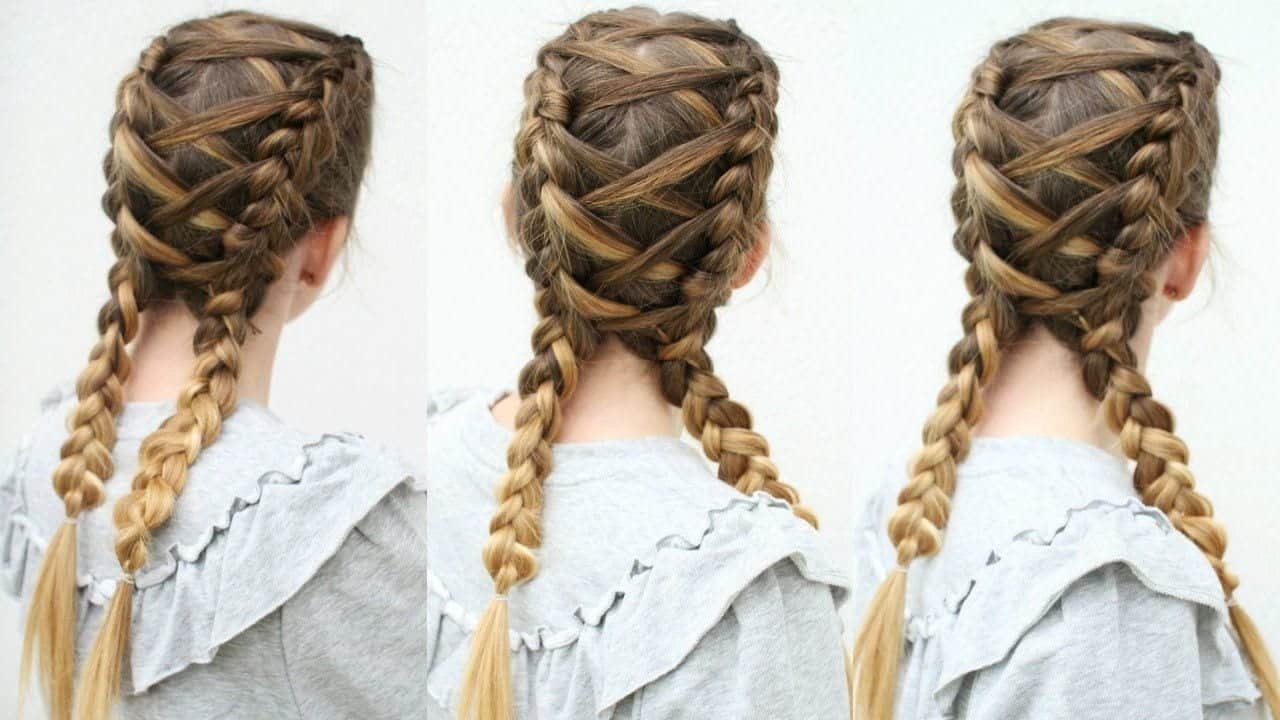 ↓ 16 –  Chignon for a Party 
This hairstyle works best if you are getting ready for a fancy day at school or even for your prom! Not only is this an extremely royal and beautiful hairstyle, but it is surprisingly easy to make as well. All you need to do is create a ponytail and make a loop in it. Secure it with the help of hairpins and wrap the ends. You can improvise it the way you want, making it look prettier with real-life flowers and accessories.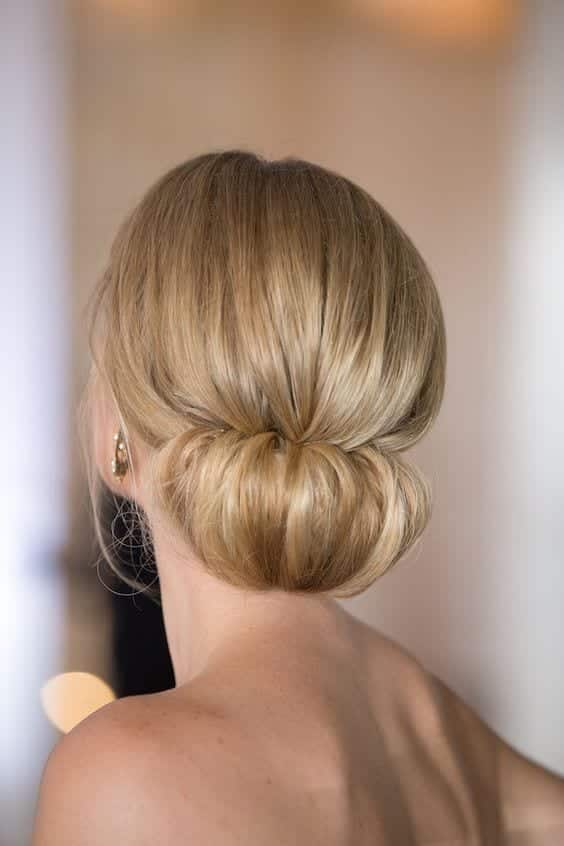 ↓ 15 – Braided Low Ponytail 
This hairstyle works best for people who do not have much experience with hairstyles. You can nail this hairstyle even with zero knowledge. All you need to do is do some freestyle braiding with the hair on the front of your head and bring them all back at the back. With the rest of your hair, make a low ponytail. This style not only looks elegant but feels very girly and cute too.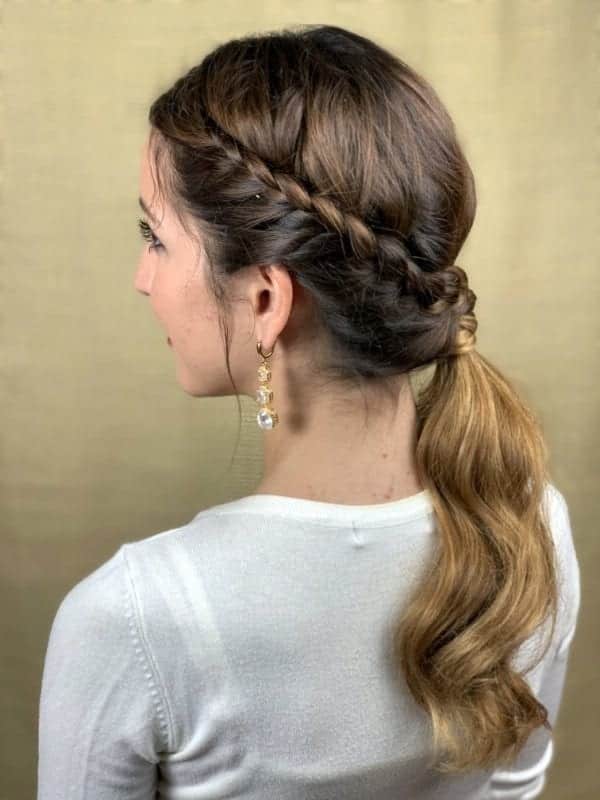 ↓ 14 – Waterfall Braid Hairstyle 
A waterfall braid is the prettiest hairstyle to choose when you are going to a date or a fancy event. It looks great with classy dresses and transforms your entire outlook from a Plain Jane to a gorgeous diva!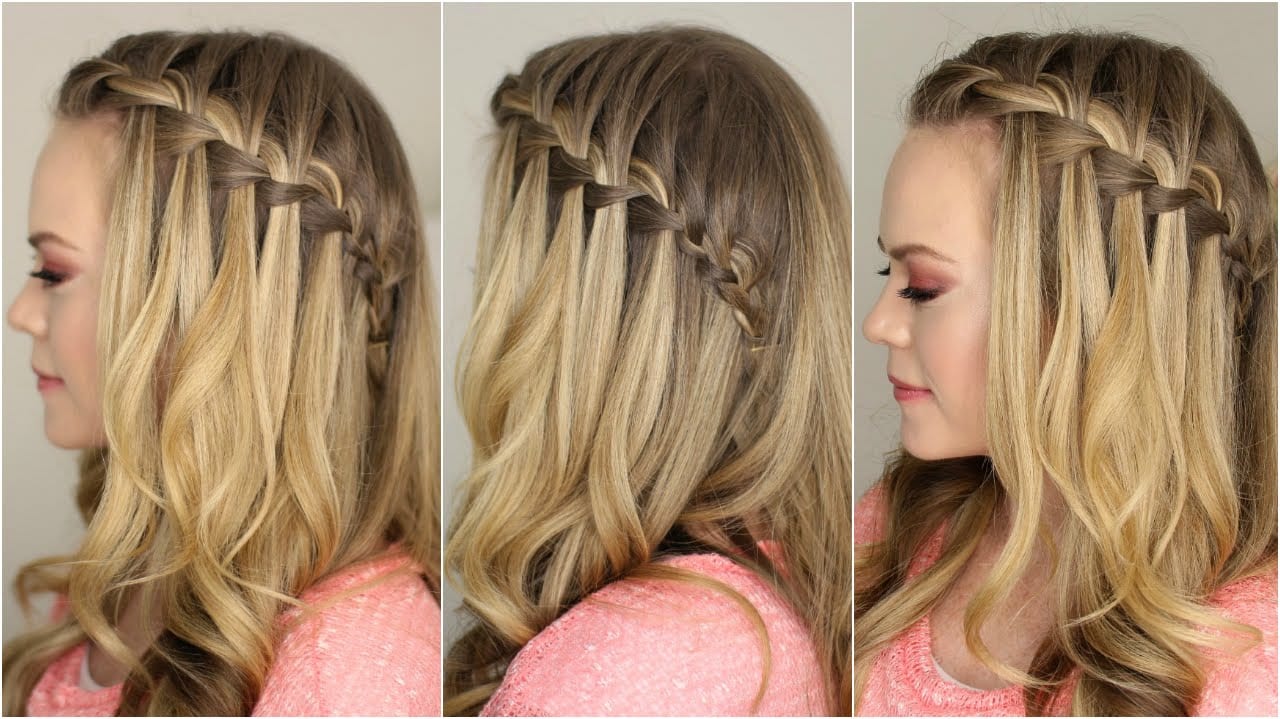 ↓ 13 – Dutch Pigtails
Pigtails have looked cute and classy since the beginning of time. Dutch pigtails, however, are not as basic as normal pigtails and are a much-elevated version of them. Not only do Dutch pigtails look stunning, but they can also give you an edgy look depending on your outfit.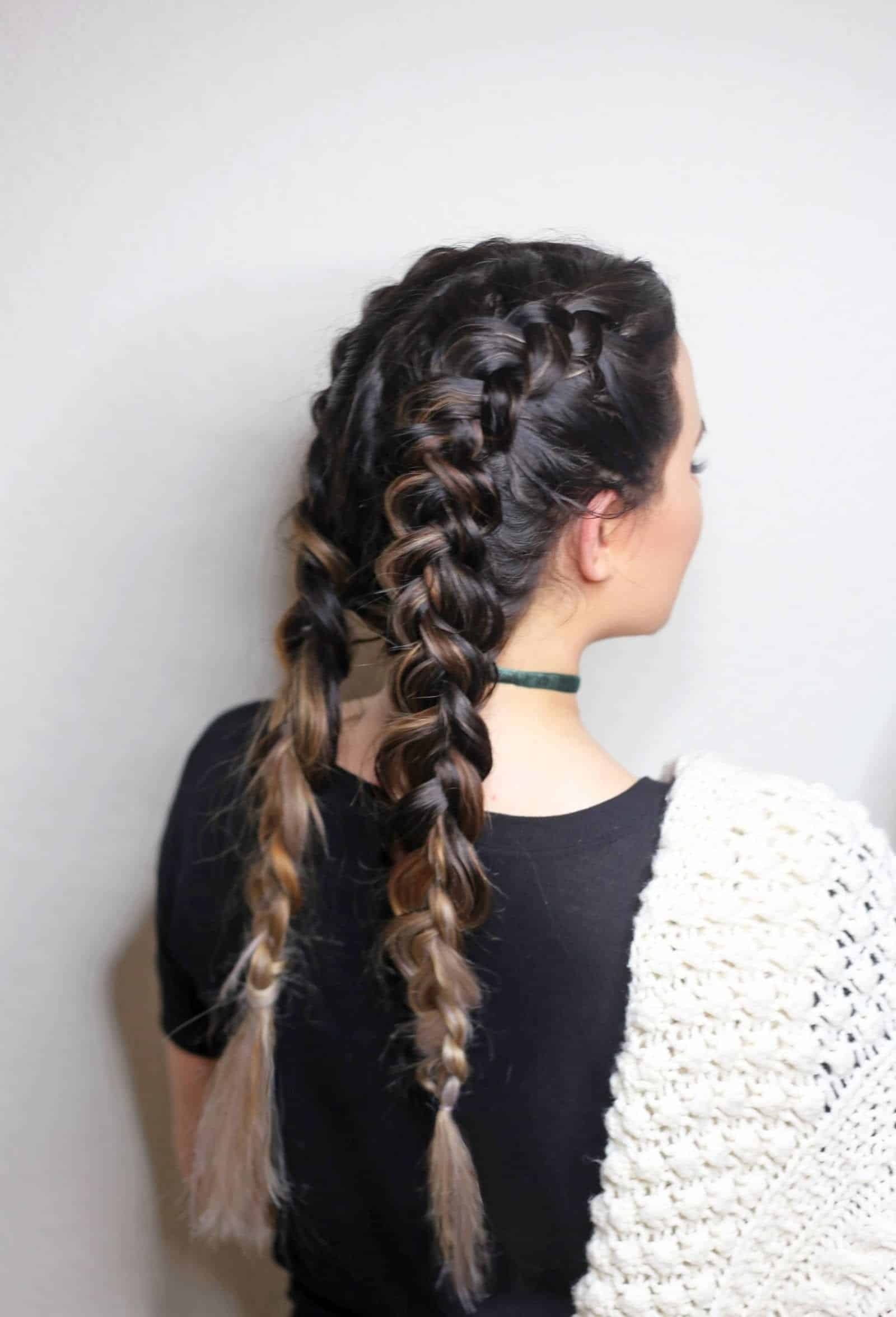 ↓ 12 – Sleek Ponytail for University
There are days when you want to keep your hair out of your face, and that's exactly when a ponytail comes in handy. Even though this is the easiest hairstyle to make, there are a few things that you can do to make it look even prettier. You can hide all the flyaways with the help of hair sprays or gels. Hiding the elastic band you use also gives your ponytail a more neat and voluminous look.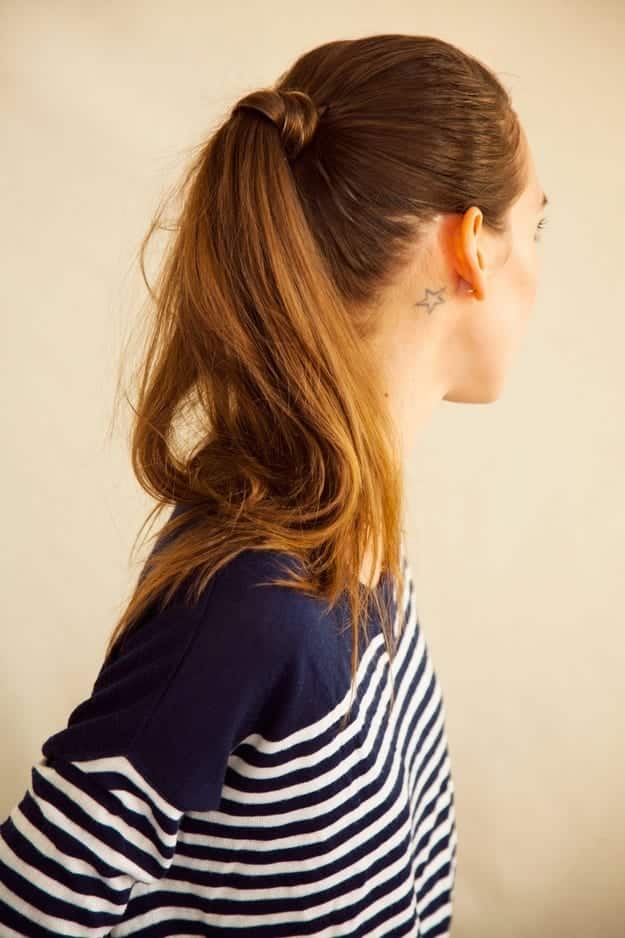 ↓ 11 – Chic Side Bun
This hairstyle is famous for its ease! You can make it in less than 5 minutes, making it a desirable option to wear to work or university. It is also famous among stay at home moms who don't have much time to spend on their hair. For this hairstyle, make a side ponytail and brush it with a comb. Then make a bun and use a clip to tie it up. Follow this quick hairstyle tutorial for college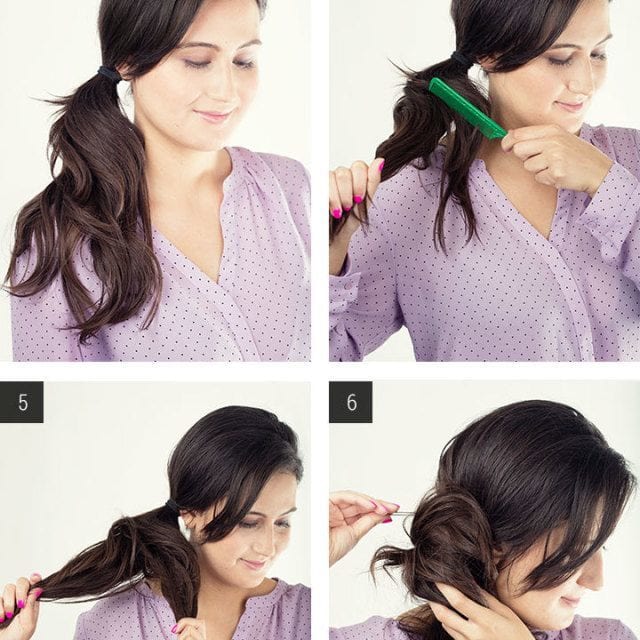 ↓ 10 – Half Curls
This hairstyle hardly takes 6 minutes. All you need to do is curl half of your hair with the help of a curling rod or a straightener. Loose curls look as elegant as you can imagine them to be! They go hand in hand with occasions such as classy weddings or proms.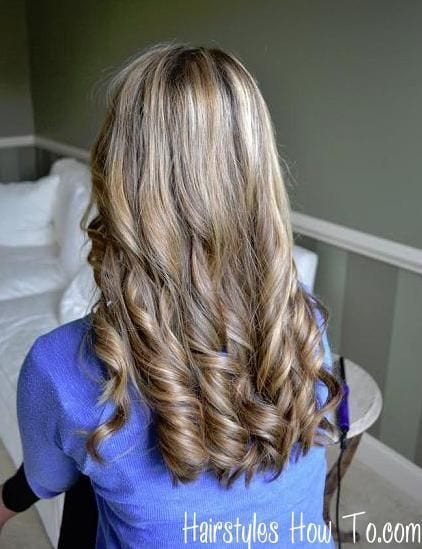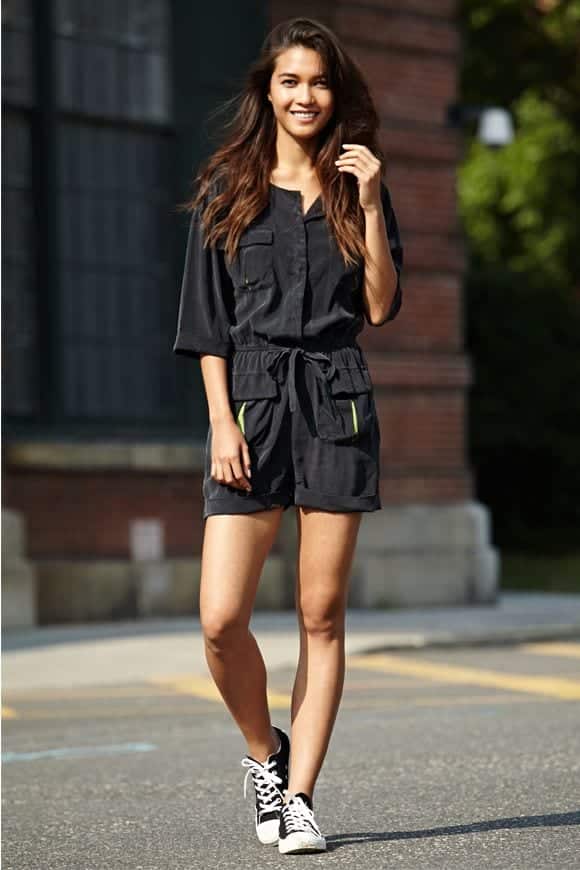 ↓ 9 – Braided Bun 
For this beautiful princess braided bun, all you need to do is braid the side sections of your hair and bring them to the backside of your head, connecting them to your bun. For elevating this look, all you need to do is add some flowers or cute little accessories. Since top buns are really trending these days, here are Cute Outfits with Top Knot Hairstyle to Compliment Style.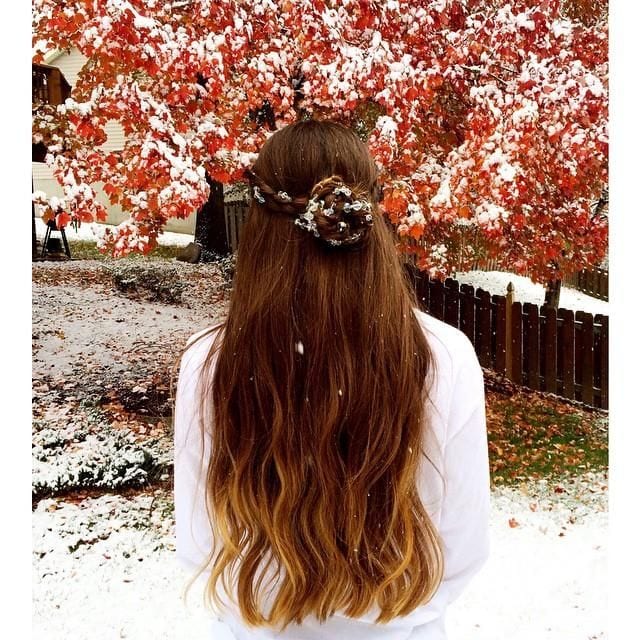 ↓ 8 – Feather Curls
Curls can never go out of fashion, and when it comes to long hair, you are lucky enough to make feathered curls. Not only do they give off a very royal vibe, but they can instantly make your outfit go from a 0 to 10.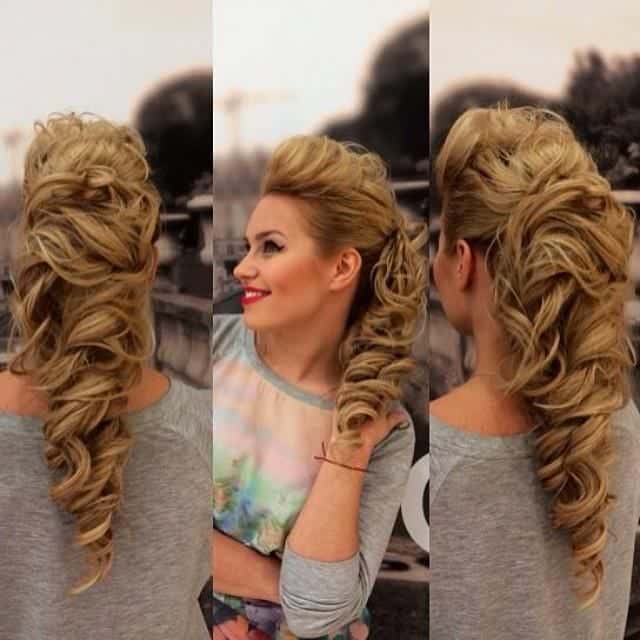 ↓ 7 – Poofy Bun for University
This is very easy and can be made fast. Take your hair in your hand and leave the front bangs. Now twist them and make a bun at the back. After that, hold it tight and use a pin. You can bring the bangs in front and twist them at the back. That's all. Pretty easy. This hairstyle is versatile and can be made on fancy occasions as well as in daily life.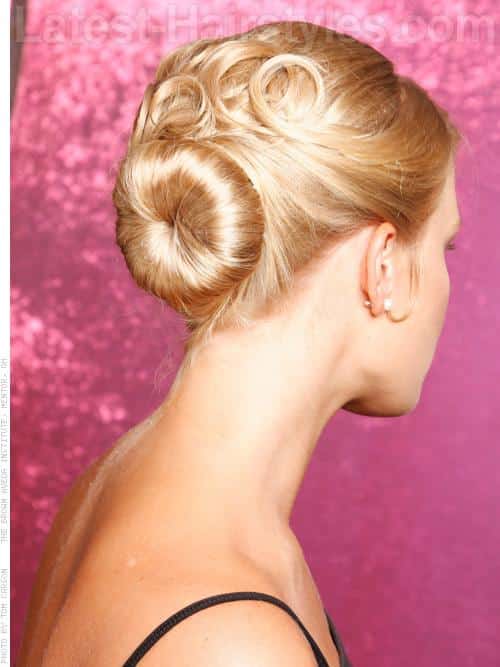 ↓ 6 – Side Fishtail Pullback
Side fishtail is a charmer for long hair. Take the side hair and make a braid, then pull them back and pin it up. This hairstyle looks very feminine and beautiful. For long hair, it is a must-try.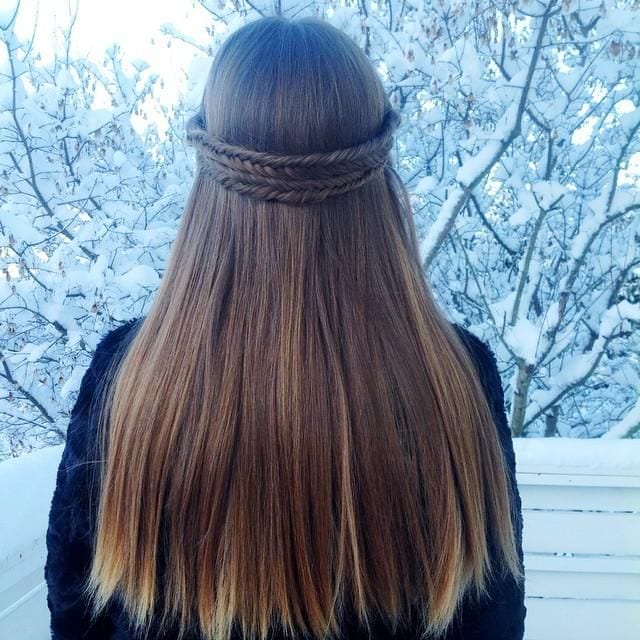 ↓ 5 – Straight and Simple
Some days, all you want is some nice looking straight hair. Straightening your hair when it's completely dry and using hair straightening products in it can give you amazing results.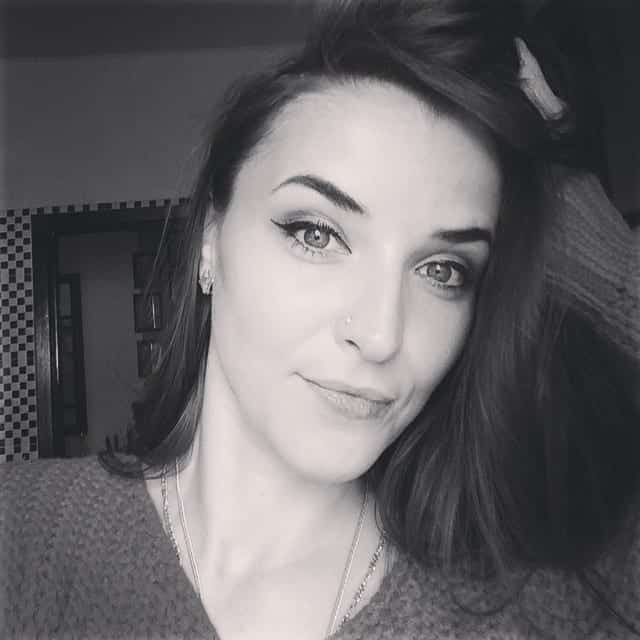 ↓ 4 – Short Hairstyle for University Girls
If you have short hair, worry not! You can also create just as many hairstyles as girls with long hair, if not more. Short hair is very easy to work with, which gives you more time to focus on choosing your hairstyle. You can braid them, straighten them, or curl them, how you want them to be! If you have short hair, I highly recommend that you go through these outfits that look best with short hair.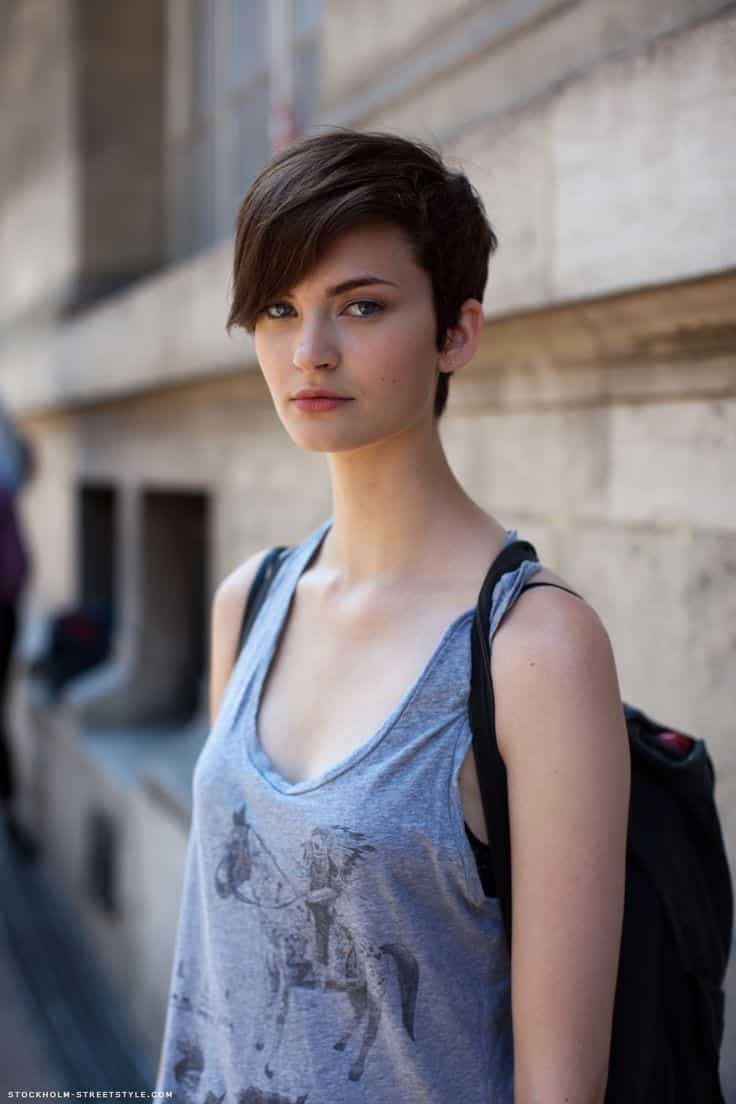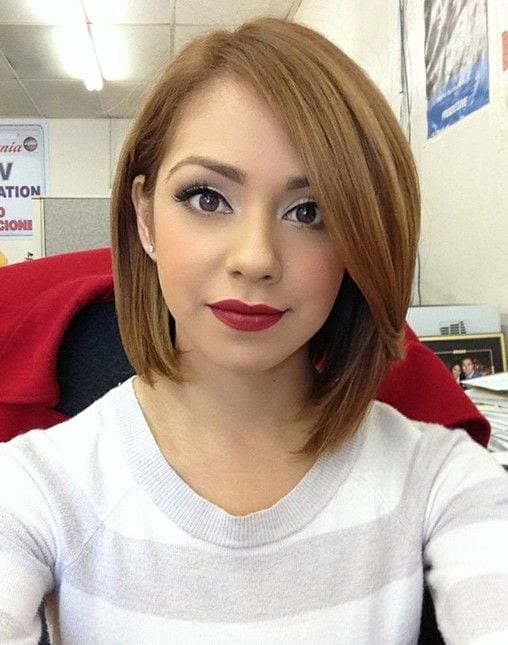 ↓ 3 – Summer Hairstyle for University Girls
Summer calls for hairstyles that look light and breezy. For this reason, loose braids and messy buns are a great hit during the summer season. For rocking these hairstyles, put minimal effort in them and freestyle them for a much casual look.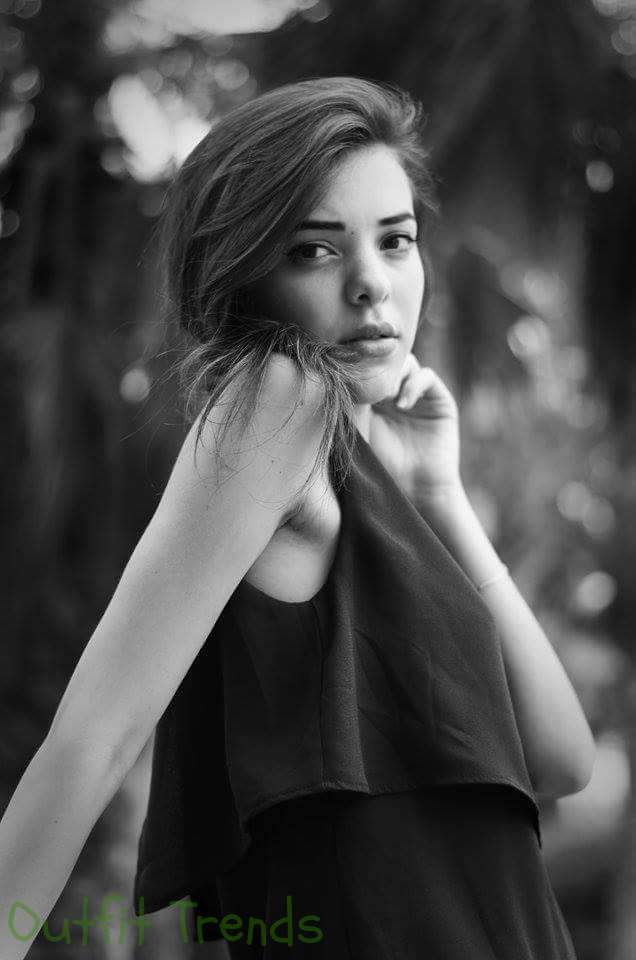 ↓ 2 – Twisted Updo for University
Twists have been in fashion for as long as one can remember. Twisted hair gives you a Victorian look and also makes your hair look super neat and tidy. So, if you decide to twist your hair, either go with a fishtail or a simple ponytail for the rest of your hair.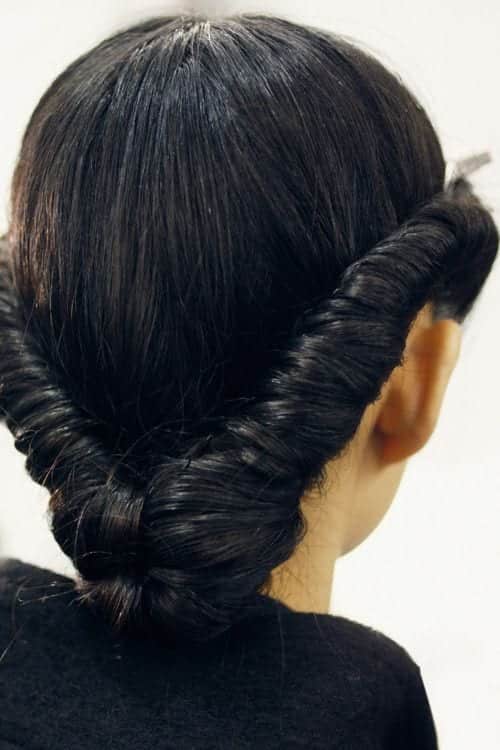 ↓ 1 – Braided Hairstyle
A side braid for long hair is a great idea. You can use a ribbon through the hair to give it more style. It is perfect for college girls and high school girls too.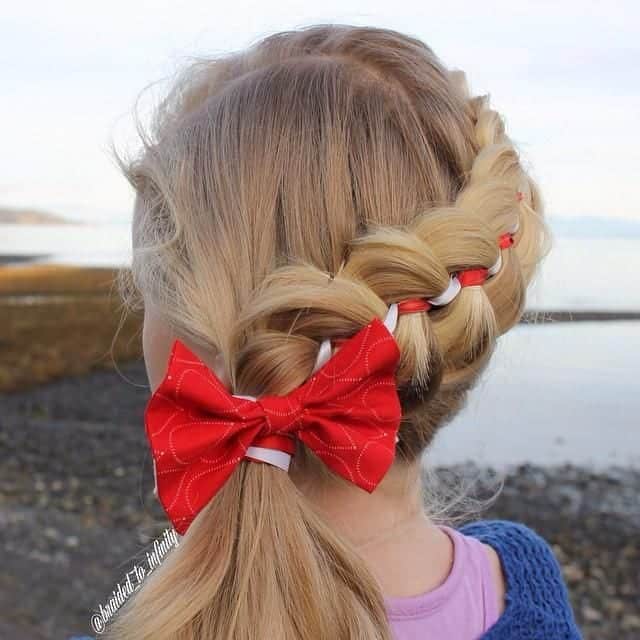 Frequently Asked Questions
Q.

What hairstyle should I go with when it's super windy outside?

A. If you are going to University on a windy day and are afraid that the wind will ruin your hair, worry not! Because here are some of the hairstyles that can help you keep your hair in place even when the wind is cruel. 
The ponytail; as is easy to make and secures your hair in place from the wind. 

A twisted side ponytail adds a little spice to your normal boring ponytails. 

It is an easy bun, not a messy one, because the wind will make your messy bun even messier. 

Tightly held braids that look edgy as hell and do not move from their place. 
Q.
How do I style my hair for a sports day at college?
A. First things first, you HAVE to keep your hair out of your face if you are going to play any sport. For that, hairstyles with pulled-back hair work best. French or Dutch pigtails, a French braid tied into a bun, a high ponytail, or even a sleek, tightly pulled bun would work best. An additional tip for working out or doing sports without damaging your hair is a workout hairband, which minimizes the sweat and helps keep hair out of your face. 
Q.
How should I do my hair if I don't know any hairstyles? 
A. Some girls feel very left out because they do not know the hairstyles they can style their hair with. Well, if you are one of those girls, don't be disheartened, for there are a lot of other simple styles that you can still do. For starters, you can put your hair in a low ponytail and add a ribbon to make it look pretty or do a twist that goes around your head, leaving the rest of the hair-free. You can also make simple buns with the help of watching tutorials. 
These were some of the easiest hairstyles that university going girls can try out to look attractive yet elegant. All of them are easy to make and won't take much of your every morning. Could you choose your favourite, and master it?