Best Outfits Combos with Top Knot Hairstyle. A super popular and stylish hairstyle is a top knot, which can work whether you are attending a wedding,  a family function, or an office party, this one hairstyle can come right to the rescue in a pinch! A cute top knot or top bun can save the day and give you a very modern look.
No matter if you are going to the office, a college class, a date night, or have a red carpet appearance, this one hairstyle is a complete hack for all women out there who love to look chic in every moment. But knowing what to wear with this classic hairstyle can be a little challenging. Perhaps you don't know how to style a formal look with a top knot or you want to go casual but still look put-together. Whatever the case, we have got you covered. In this article, we have rounded up 24 of the cutest looks you can wear today – all featuring a gorgeous top knot as the hairstyle of choice! Keep reading to check them out.
What To Wear With Hair In Top Knot Bun?
Here are some tips to enhance your look and look fabulous with a top knot hairstyle. We rounded up looks with buns of all types: messy buns, twisted buns, extra sleek buns, ballerina buns, neat little top knots, and more. If you are wondering what to wear with this style hairstyle, wonder no more. We plan on giving you the full scoop! But first, here are our tips on styling top knots:
If you are headed to a dressy or formal event, a messy bun may not be the best option for you. Save the messy bun for your next Target dash, and style your hair in a sleek ballerina bun or half-up, half-down 'do.
Even the messiest of hair buns have some time and thought put into them. Don't be surprised if it takes you a little time to master the perfect messy bun. You can tease your hair for volume, curl hanging pieces around your face for extra style, or even curl all your hair before tying it up in order to achieve the perfect messy bun.
What you use to tie your hair up is important, as any top knot connoisseur can attest to. You can use a combination of no-slip elastic hair ties, scrunchies, and bobby pins to ensure your hair stays in place all day long.
Use hairspray to ensure everything stays in place the way you want it to.
Try to avoid hair ties that have little metal clasps on them as these can damage your hair.
Experiment with different style buns until you find the one that suits you and your face shape. Some gals look great with a bun at the very top of their head; others (most) prefer a bun that sits right behind the horseshoe crown of the head. You can go sleek or you can go messy. The sky is the limit.
Now let's look at those outfits!
↓ 24 – Comfy, Casual Weekend Ensemble
When we think of messy buns, this is usually what we are imagining, isn't it? And with good reason, too. This is THE quintessential messy bun look, popularized by Tumblr teens over the last decade. But the 'do has stuck around and now it's just a part of our general weekend lookbooks! So we thought we would let it take first place in our roundup and show you it can be as cute and stylish as any hairdo… style yours with a cute tee and some comfy joggers and enjoy your weekend. Here are some more Trending Weekend Outfits for Women.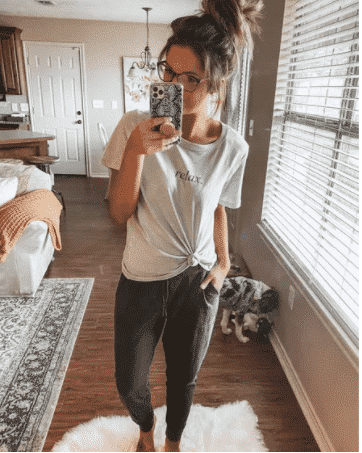 ↓ 23 – Mom Style for Casual Days
Every mom needs a go-to casual look. Add a top knot and you'll look doubly cute! This easy look just means throwing on a cute decal sweater, adding a gold pendant necklace, simple makeup, and the jeans of your choice. If you have side bangs, pull those bad boys out and give them a little moment to shine as well.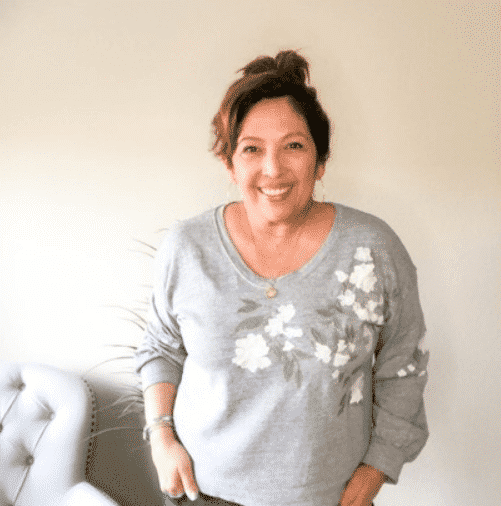 ↓ 22 – Knotted Headband & Cute Dress
Another fun way to style a bun is by adding a headband. We love this knotted one which looks especially cute with a puffed sleeve dress and Western-style booties. This is great for an outdoor event in the summer, a school or work event, or even a casual church service.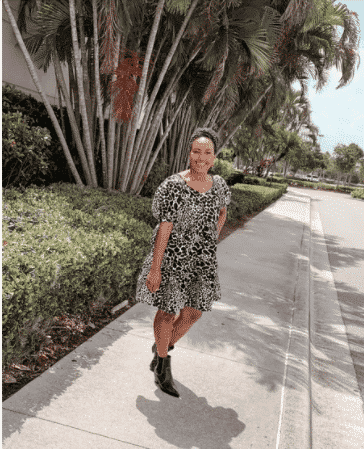 ↓ 21 – Cute Top Knot for Cozy Look
Next time you have a fall or winter date-night-in, remember this look for the perfect cozy/chic combo. The secret to this bun is all in the bobby pins. We've linked them below for you! Grab yourself a comfy sweater in a camel shade and pair with skinny jeans or leggings for a cute look.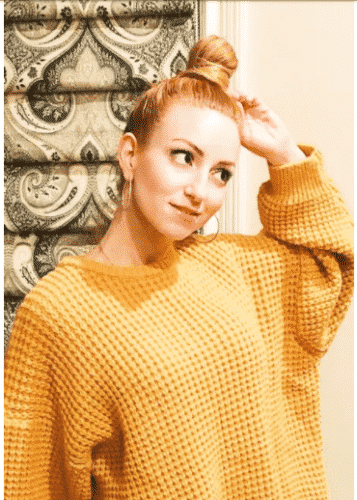 ↓ 20 – Messy Bun with Casual Outfit
The messy bun is one of those easy hairstyles which could give you a charming look without worrying about your hair type. A chambray button-down shirt with any dark color pants and your favorite tee can give you a casual but charming look.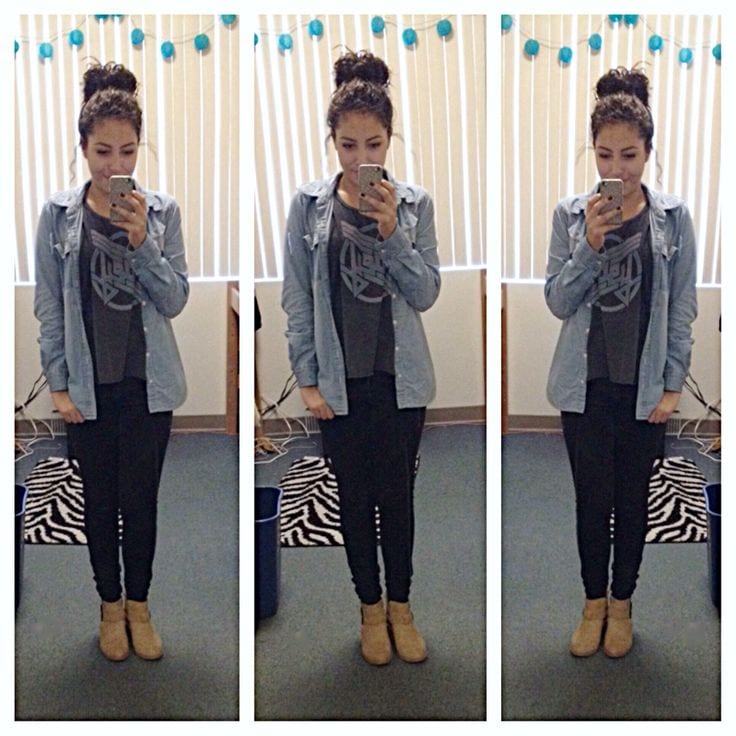 ↓ 19 – Trendy Blazer with White Shorts
Want to look extra cute for your next party? Then try out these white denim shorts with a tank top and a cyan color blazer combo. A loose and slightly oversize ballerina bun will compliment your look nicely.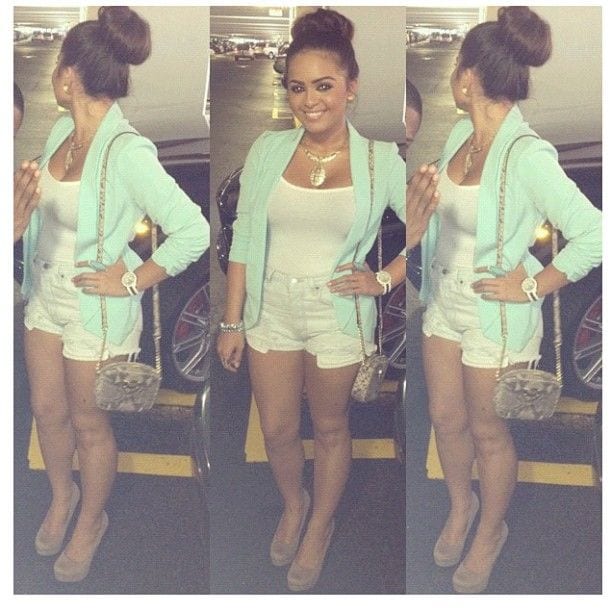 ↓ 18 – Casual Trendy Fall Outfit Combo
A top bun is an easy-to-go hairstyle with any occasion or outfit. We love this colorful ensemble, perfect for a casual work event or a brunch with friends. For this look, be sure to use a hairspray to avoid flyaways and use bobby pins to hold your 'do in place.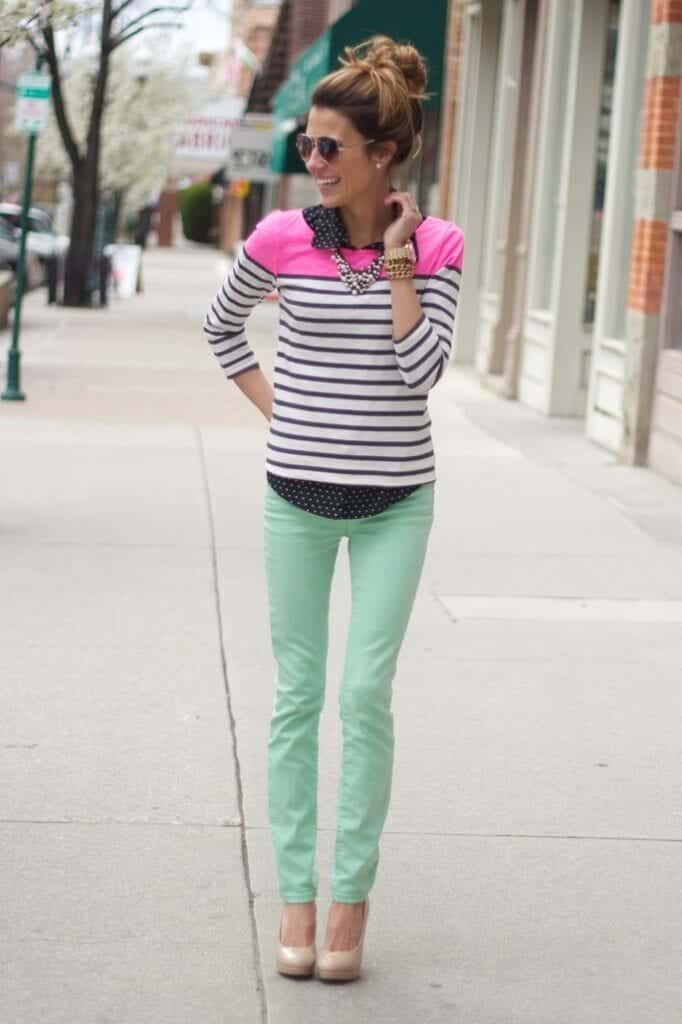 ↓ 17 – Cozy Winter Dress Combo for Sleek Top Bun
A sleek top-knot can be a lifesaver on windy winter days. It will keep your hair out of your eyes and help bring some structure to a layered look. If you are not sure how to achieve this kind of hairstyle, check out the tutorial below.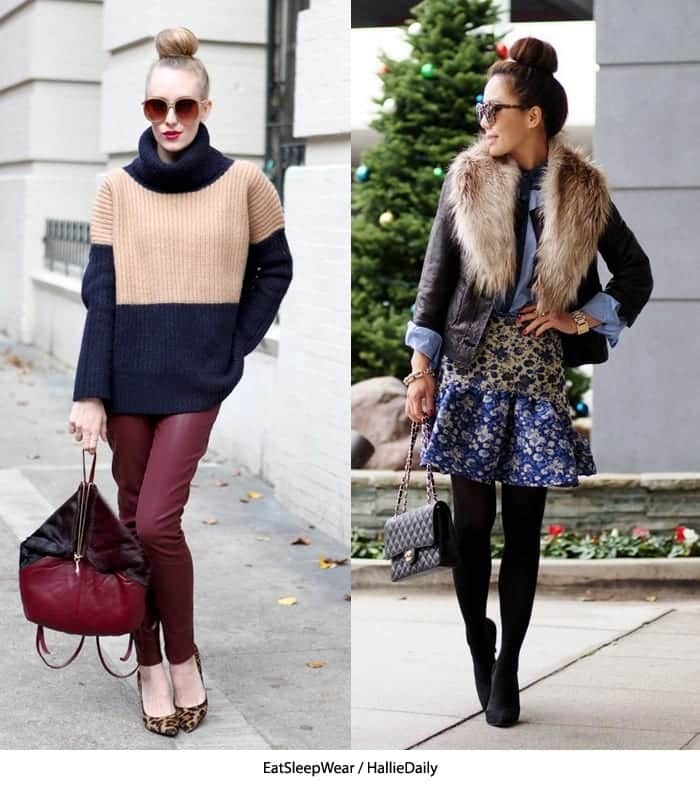 Top Knot/Ballerina Bun Tutorial
↓ 16 – Clubbing Outfit for Plus Size Girls
A messy bun can be the perfect addition to a sassy clubbing outfit. Be sure to use a no-slip hair tie and even bobby pins to make sure your hair stays in place all day long, even when dancing! Do check out our immensely popular collection of the Best Casual Outfits For Clubbing.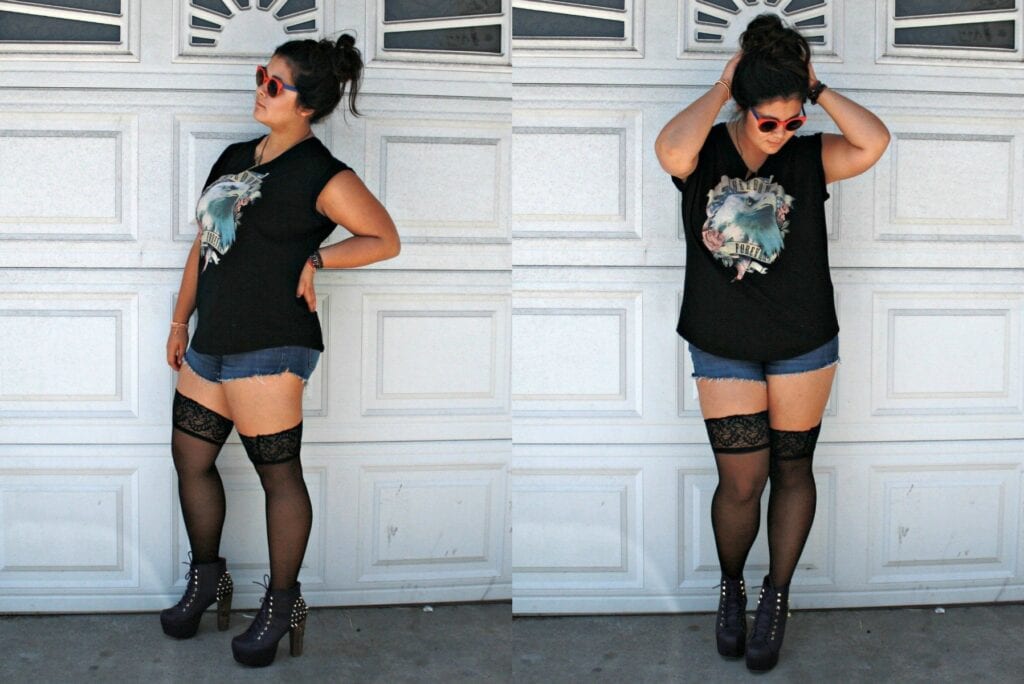 If you have short hair, check out this tutorial for getting the perfect top-knot!
Top Bun Tutorial for Short Hair
↓ 15 – College Outfit with Messy Bun
A messy bun is a perfect hairstyle for the busy college girl who may not have a lot of time on her hands. Throw your hair up, pull out a few face-framing tendrils, and give yourself a stylish makeup look and voila! You are in business. With a look like this, don't feel you have to wear a graphic tee and jeans. We love how Kim K. styled her long, luscious hair with an elegant combo of nude and neutral pieces for a stylish look that perfectly blends casual with sophistication.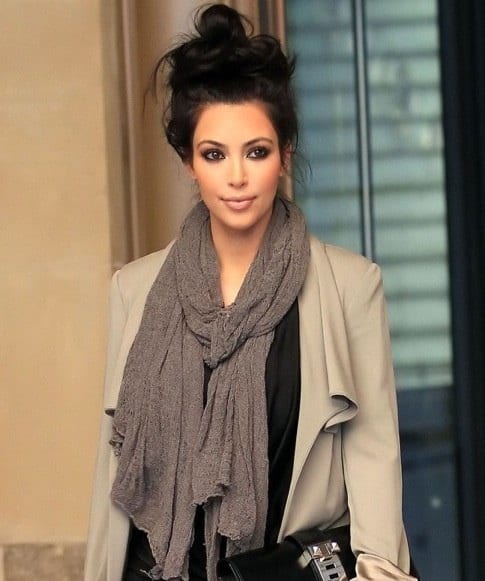 ↓ 14 – Pretty Red Carpet Look
Ballerina buns can even be worn to formal events like the red carpet! Who knew?! Take a page from Jennifer Lawrence's book and go for a slightly messy ballerina bun (we recommend teasing your hair a bit before tying it up) and spritz with hairspray to hold in place. You can wear this hairstyle with any formal outfit, just be sure to accessorize.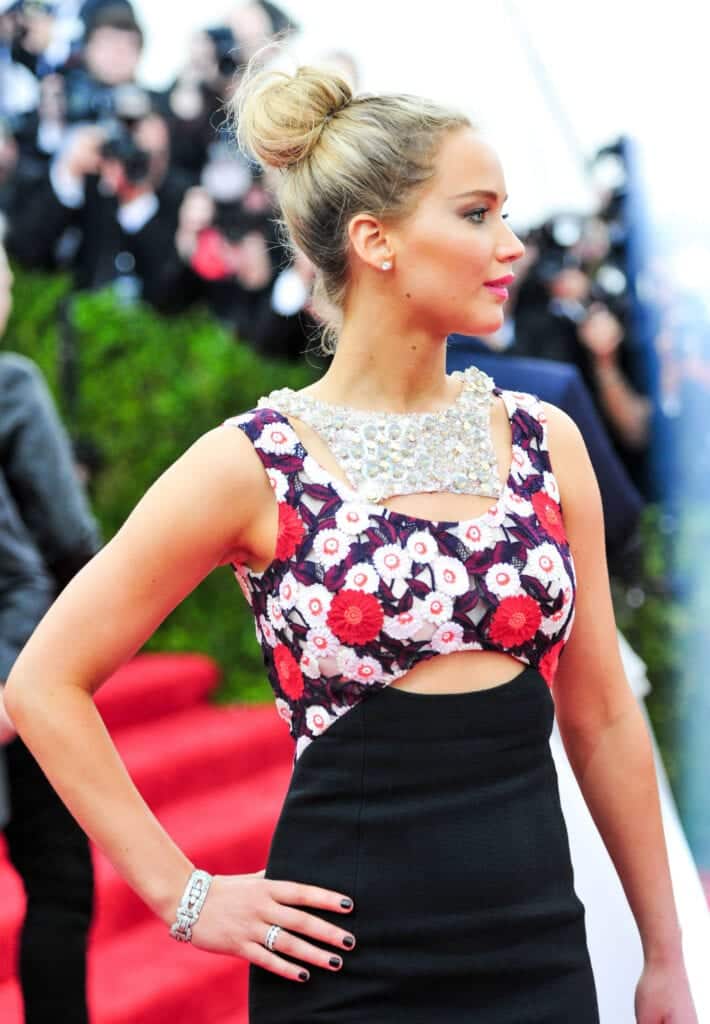 ↓ 13 – Work Outfit with Top Bun
Just like a college girl, working women also do not have much time to make an effort with their hairstyles every day. A blazer with a polka dot shirt and jeans worn with a twisted top-knot can save your next Monday when you are in a pinch and do not know what to do with your hair.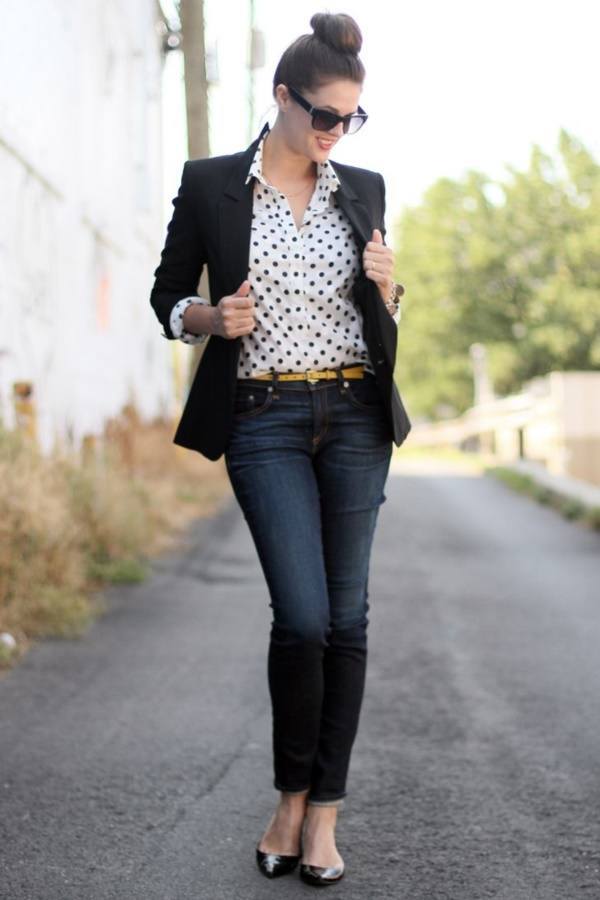 ↓ 12 – Smart Teenage Girl Combos for Winter
A twisted messy bun can make you look more trendy in winter. Leggings, jeans, and sweaters are great to wear with this look. We especially love the statement sunglasses which can take any look to the next level.

↓ 11 – Fashionable Black Dress for Fall and Winter
Black is the color that can work anywhere and for anything. Here are two looks that are worn with both messy top-knots and sleek ballerina buns. Once again, sunglasses and accessories are key to keeping your look chic and stylish.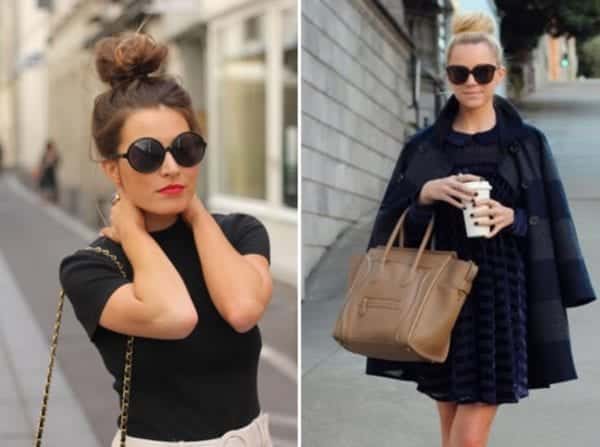 ↓ 10 – Sleek Modern Look for Short Hair
If you watched the tutorial a little higher up, you too can pull off this sleek top-knot for shorter hair! We love this semi-casual look, perfect for a party, clubbing, or even a date. Here are some Stunning Ideas To Wear Earrings With Short Hair.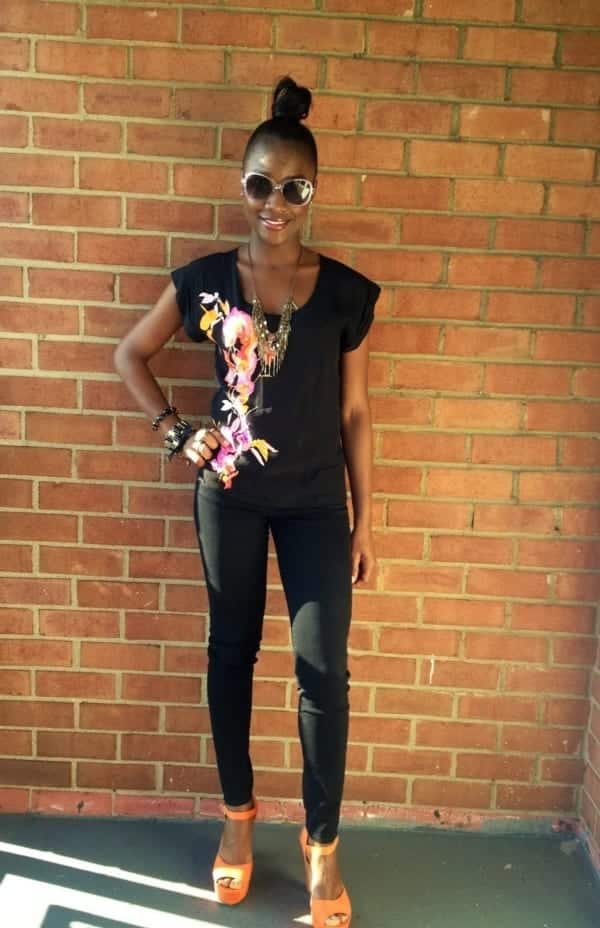 ↓ 9 – Jennifer Lopez Style Top-Knot
Jennifer Lopez is famous for many things, and we would say the sleek top-knot is definitely one of them! This hair-do is great for highlighting bone structure and drawing attention to eyes and cheekbones. Wear with a beautiful black, Grecian style dress for formal affairs.

↓ 8 – Cute Flared Skirt for Teen Girls
Blend some chic with some casual model vibes in this stylish ensemble. A messy top-knot with a few face-framing pieces will look casually mod, especially when paired with a deep-v neck crop top and flared skirt. Accessorize with a signature piece, like this choker necklace, and go for a neutral makeup look, complete with full brows.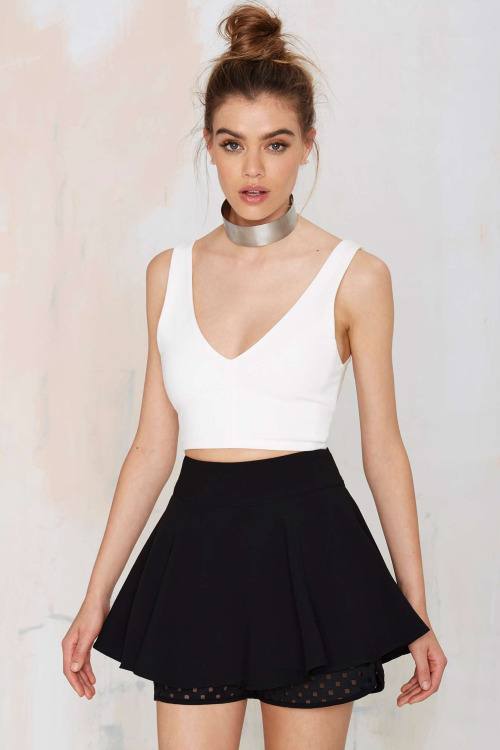 ↓ 7 – Half-Up, Half-Down Teased Hair for Party Look
Have some fun with a comb and a bottle of hairspray to achieve this stylish but messy half-up, half-down 'do. All you need to do is tease your lightly waved hair a bit, spritzing with hairspray as needed, and twisting the hair on the crown of your head up and pinning it in place. Go for a nude/neutral makeup look and a snazzy party dress for a chic party look you'll love.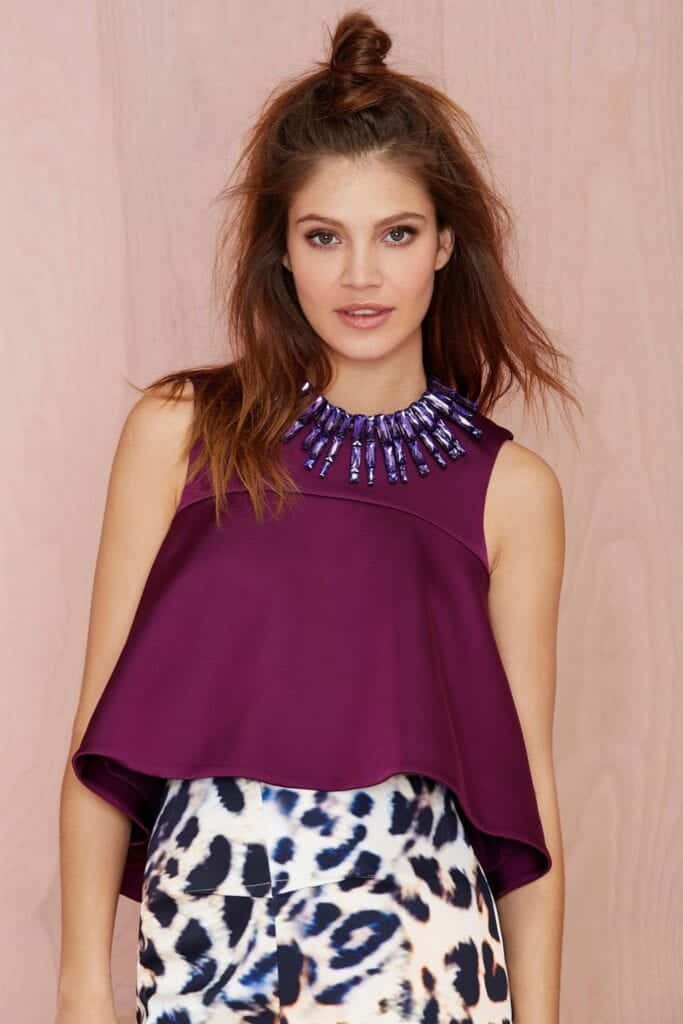 ↓ 6 – Simple Summer Look
Perfect for hot summer days (especially if pregnant!) this super high knotted bun will keep every stray hair off your face, ensuring your eyes, cheeks, and lips take center stage. This can be ideal if you are just sick of having bits of hair stick to your sweaty face in summer! Pair with a cotton blouse, slim-fit jeans, and cute floral flats. And don't forget some bubblegum pink lipstick to bring a touch of glam!

↓ 5 – Celebrity Style Ballerina Bun
Even celebrities love the high ballerina bun look! Sarah Hyland showed hers off to perfection with this lightly teased bun, perfect for her highlighted hair. Go for a glam makeup look, statement earrings, and a white top. Go for a full, bold skirt and heels and voila! You have got yourself a party look and formal event look you will feel like an absolute superstar in.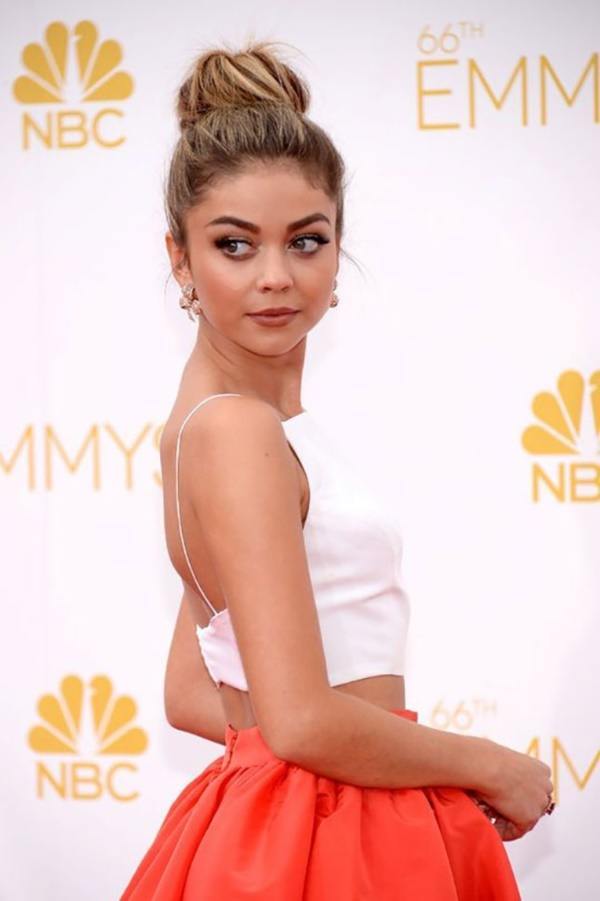 ↓ 4 – Classy Outfit for Office and Dressy Work Events
White and black with some nice jewelry look very elegant when paired with a smoothed back bun, complete with just the slightest bit of volume. Be sure to add a swipe of red lipstick to tie the look together.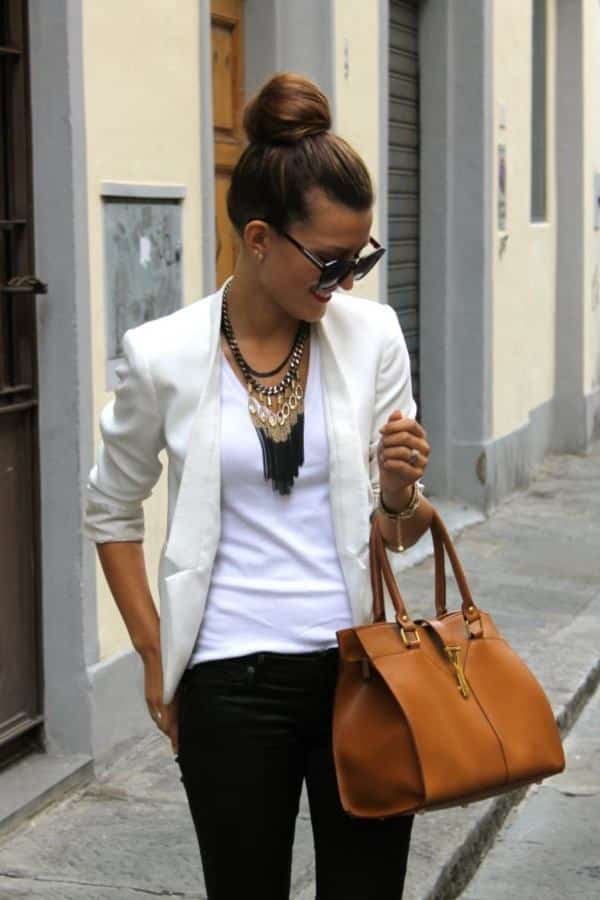 ↓ 3 – Semi-Casual Summer Outfit
A mini skirt with oversize top gives you a chic look, especially in summer when you might be feeling hot and frazzled. Once again, a voluminous top bun comes to the rescue, ensuring all those annoying hairs are out of the way! Accessorize with oversized hoops and Aviator sunglasses to bring the look home.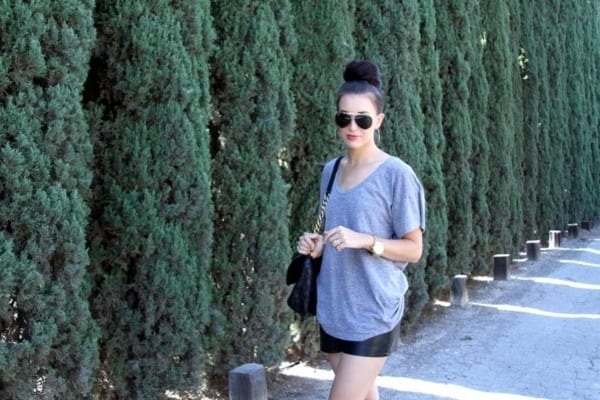 ↓ 2 – Stylish, Elegant Look
If you have a fringe, this is the look for you! A floral shirt with denim, shorts, or a skirt can look super elegant when worn with a high bun and a fringe. This is great for a gal who is always on the move and needs a signature look to show off her awesome bangs. Strong liner and a nude lip provide the perfect finishing touches.

↓ 1 – Classy Leather Skirt with Simple Hairstyle
A leather skirt and pumps give you a stylish and chic look instantly. A small twisted top bun will look very elegant and attractive. This outfit could work for the office or formal meetings.