Hairstyles for Women Above 50. We have often heard that age is but just a number. It is quite true. When you reach a certain age it is not necessary that you have to follow the norms that are judged to be appropriate for that age.
Within the limits of social decorum, you can wear what you feel comfortable in and look the way you like. Hair plays a very important role in your overall outlook. Having a graceful and elegant hairstyle gives your personality a great new graceful outlook. When you are above 50, sometimes the hair gets thin and weak. It is very difficult to maintain healthy hair because you have to dye them regularly too. If the hair is not dyed regularly and properly it looks quite bad with patches of grey. However, if you want to go for a completely undyed hair look, then that is ok too and you must style your hair in a way that makes it look good with natural grey streaks. Because of thinning hair, most of the women prefer shorter hairstyles for their hair and they definitely look elegant in them.
How To Style Your Hair In The Fifties And Beyond?
Hair is the biggest asset any women has and they surely love it. Bragging about nice hair and flaunting silky hair is what every woman wants to do no matter how old she is. It doesn't matter what phase of life you are in, how old you are or what mental state you are in, don't forget your hair! Take care of your hair as they play a pivotal role in making or breaking your personality. here we have a few tips for you to keep in mind to make your hair healthy.
Oil your hair more often. Do it at least twice a week and if not possible then Sunday to Sunday should be a must.
Have hair treatments like keratin treatment or protein treatment done at least twice a year.
Don't overdo the shampoo as it damages the hair. Do it twice or thrice a day and opt for natural shampoos if you can.
Use conditioner every time you shampoo your hair as they moisturize your tips and make your hair silky and shiny.
Avoid heat as much as you can. If you are using a dryer, straightener or curler make sure you use a heat protectant as well as a color-protecting shampoo.
Keep your hair in one shade to look neat, unless you have streaking done.
If your hair are not too healthy then it is better to opt for short hair. They can be styled easily while making you look younger as well.
Don't be afraid of styling your hair. You don't have to tie your hair all the time as your grandmas did. Wear them in ponytails, buns, or let them open with some curls and twists.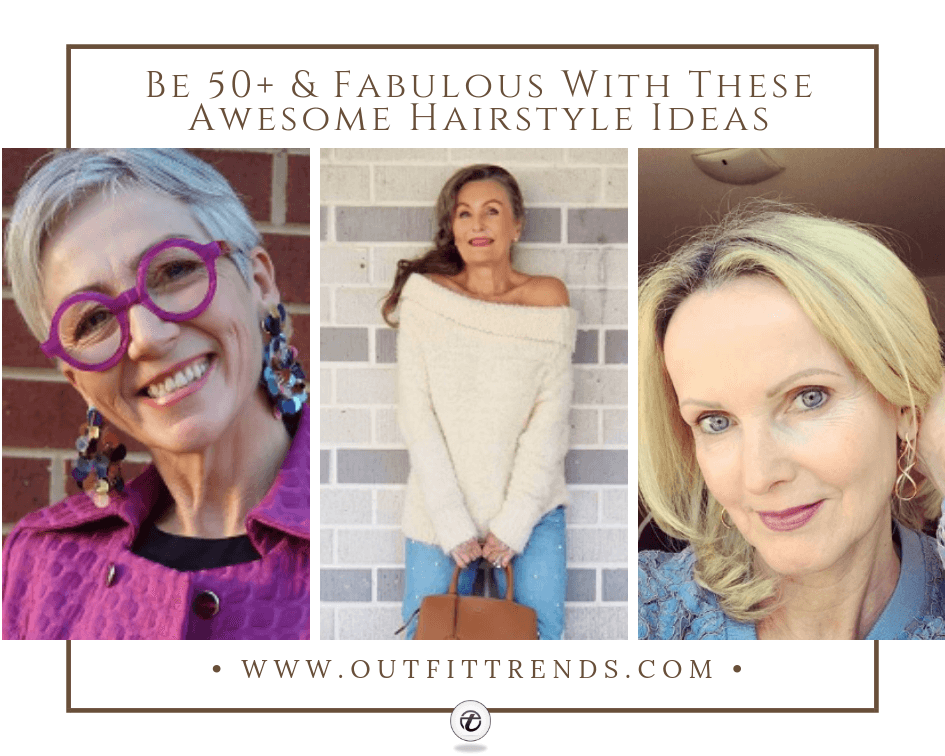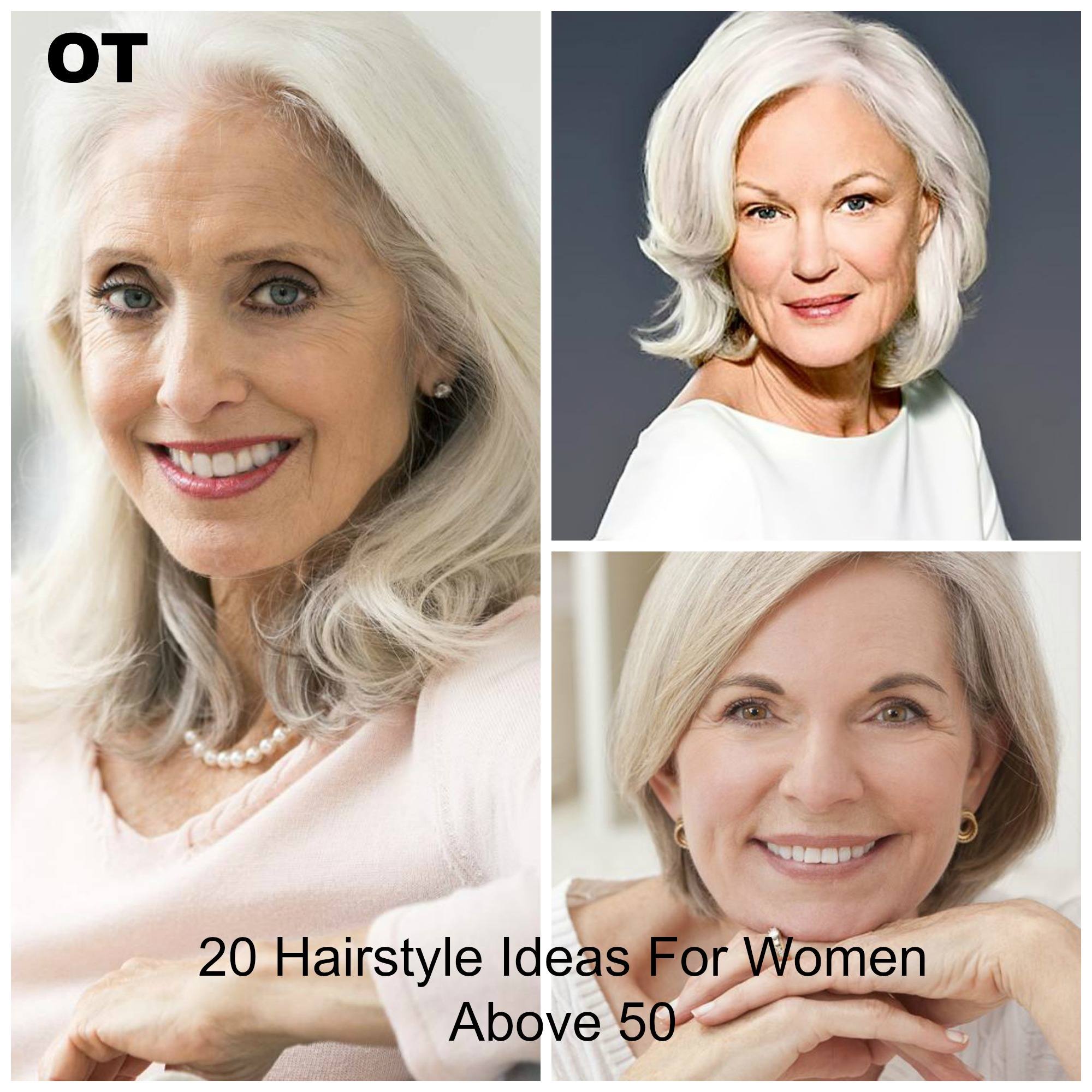 Here are some great ideas to wear your hair when you are above 50 and want to look stylish and smart.
↓ 28 – Casual Hairstyle
Gone are the times when braids were considered as the only hairstyle for women over 50 or 60. You are still young, fabulous, and charming. Prove it to the world with your alluring sense of style. For casual days where you want to spend some time with your children, grandchildren and enjoy yourself, this can be your go-to hairstyle:
Wear your hair open with side partition and slide your fingers through them like the old days. Wrap around a warm scarf, sit on the couch, and enjoy yourself with your loved ones.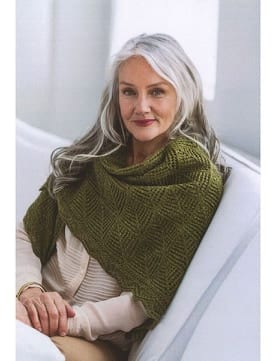 ↓ 27 – Styling Wavy Hair
Planning on a holiday or taking some time off to spend with yourself? Whatever it is, style up your hair to boost your confidence. Get some beachy waves before you leave your home this time. This hairstyle will make you look younger and stylish. On your way, put on your glasses and read a good book or scroll through Facebook to kill some time.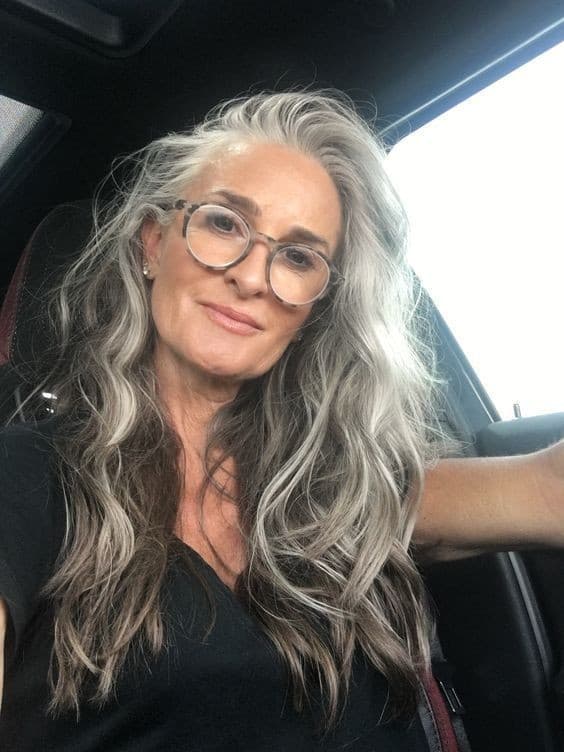 ↓ 26 – Straight Hair
Straight hair surely looks very neat and elegant. So for days when you want to look all classy and sophisticated, straighten your hair. They look great on every occasion and compliments almost all sorts of face shapes. This hairstyle will suit you irrespective of your hair lenght; short or long, just straight them and flip your hair. Don't you feel young once again?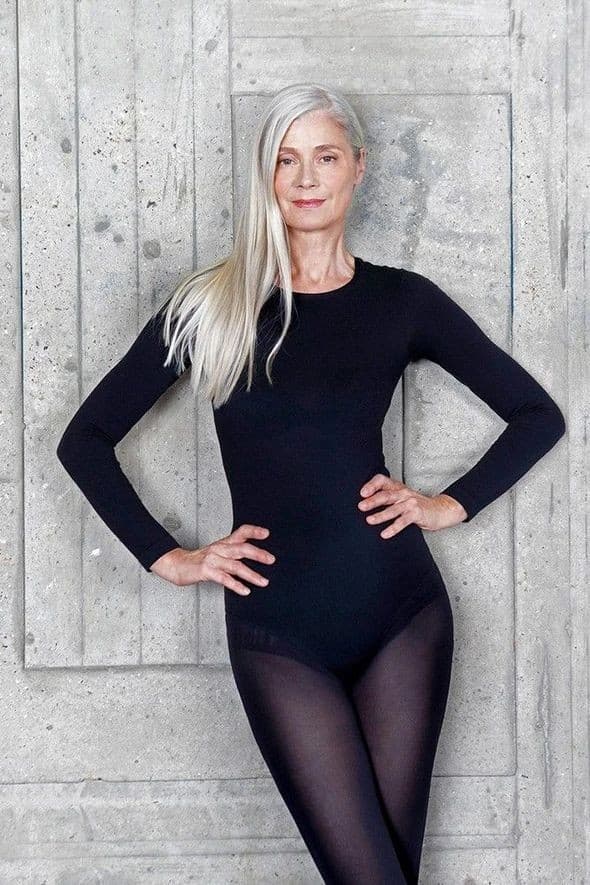 ↓ 25 – Cornrows Hairstyle
Looking for a hairstyle that can make you look more presentable, a little younger and yet very stylish? If yes, then take some inspiration from African's most wanted hairstyle, yes! Braid all your hair and look modern and synch with your age as well.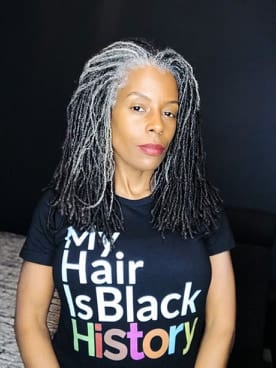 ↓ 24 – Twists And Bun
Remember the days when your mom would tie up your hair in a cute bun along with adding some twists to it? Or giving a similar hairstyle to your daughter when she was a child? If yes, then recall the memories as this is the best time to have this hairstyle. Add some twists to your front hair and bring them to the back of your head together and tie them up in a cute low bun. It is a very elegant hairstyle that you can wear at your home, to the office and even of functions, parties, and meetings.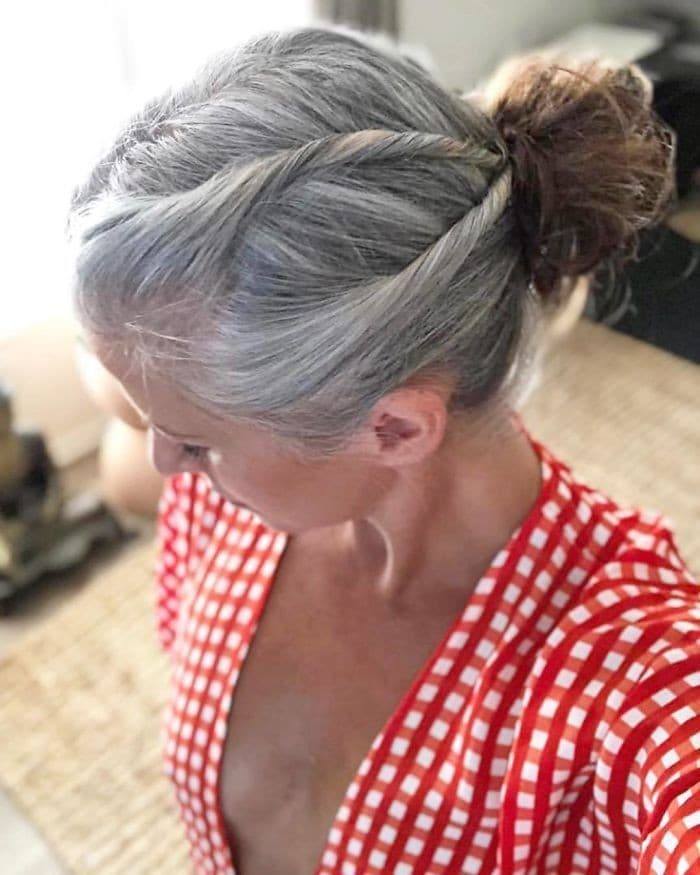 ↓ 23 – Ponytail
Ponytails might sound like too much for women over 50, but trust us it isn't. It is one of the best hairstyles to wear your hair in. But the key is to make sure your outfit suits it as well. So, have a ponytail when going to work. Moreover, It is better to have your hair in hair in a ponytail rather than in braids and buns because the hair looks neater in this style. Half ponies or low ponies are also a great choice. Don't forget to add studs in your ear with this ever-young hairstyle.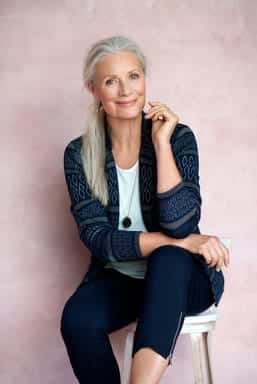 ↓ 22 – Loose Braid Hairstyles
If you don't want to have a fancy hairstyle, then we totally get it and for that, we have a simple simple and sophisticated hairstyle for you! Yes, lose braids! Wear your hair in loose braids or side braids and add some pretty hairbands and clips to them. It is an ideal hairstyle for days when you just want to stay at home, or go all casual and enjoy yourself at home. This hairstyle does minimum damage to your hair.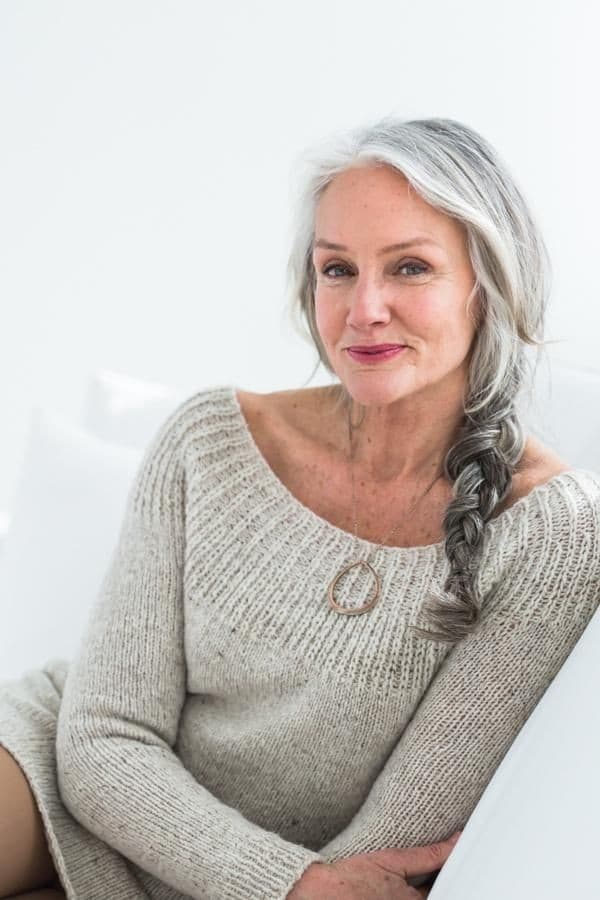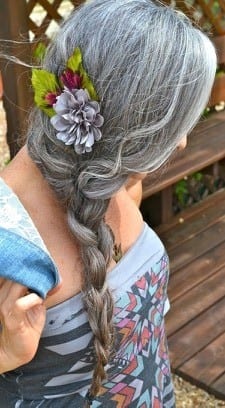 ↓ 21 – Natural Curls
Many people with curly hair want to get rid of them and have nice and fine straight hair. Did you grow up this big wanting the same thing? Well, don't do it to yourself anymore and embrace your natural curls because very few people have them. After washing your hair let them dry naturally and add some soft hair gel to reduce the frizz, leaving your hair all soft. Love your curls, it is not too late to cherish the amazing hair you have.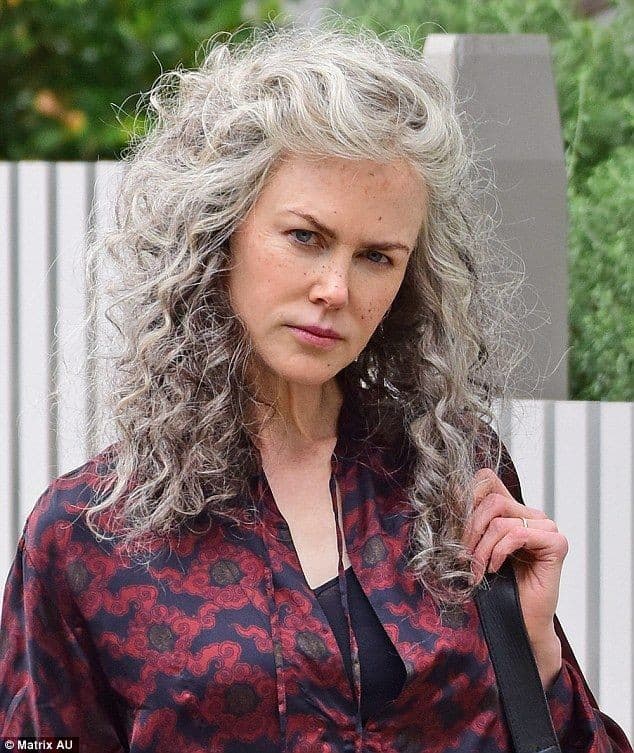 ↓ 20 – Party Hairstyles For Women Above 50
When you are going to a party you have to choose a nice hairstyle that suits your face and goes with your outfit. Making a bun is both elegant and safe. It will cover the flaws in your hair and make you feel stylish and confident.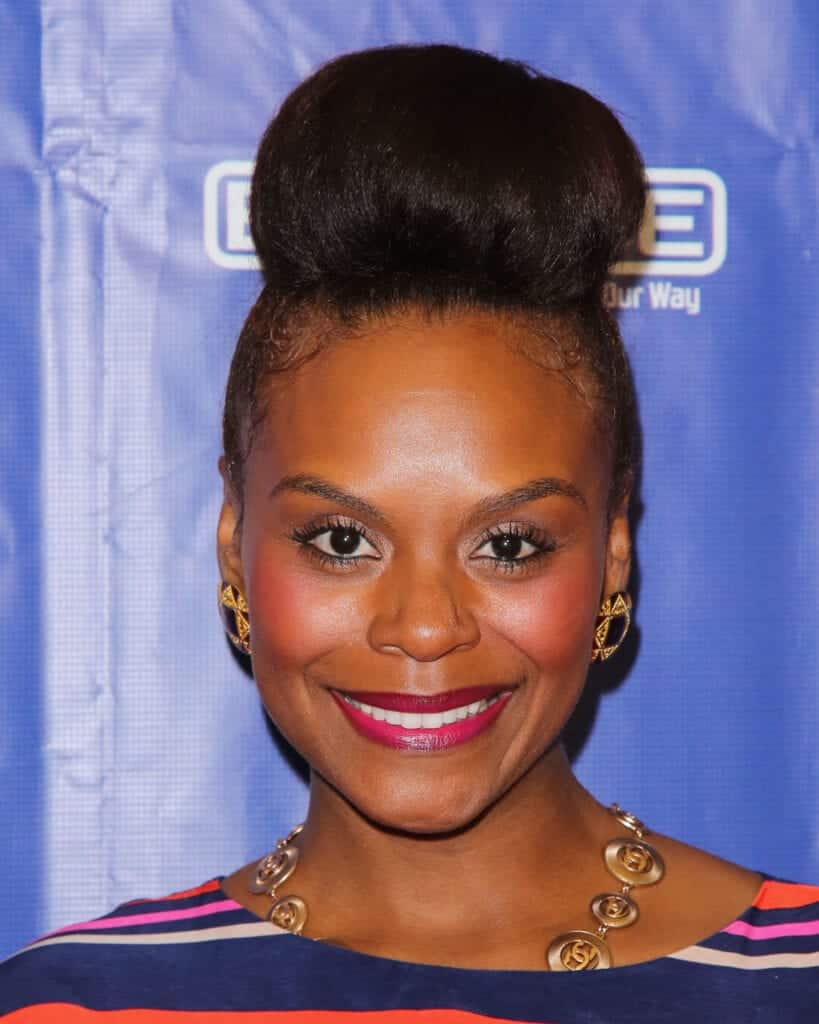 ↓ 19 – Hairstyles Ideas For Non-Dyed Hair
If you don't want to have long hair or dye them then just go with the natural look. Cut them short to the lenght of your earlobe and do nothing but wash them regularly and brush them! Make no effort and still look very classy.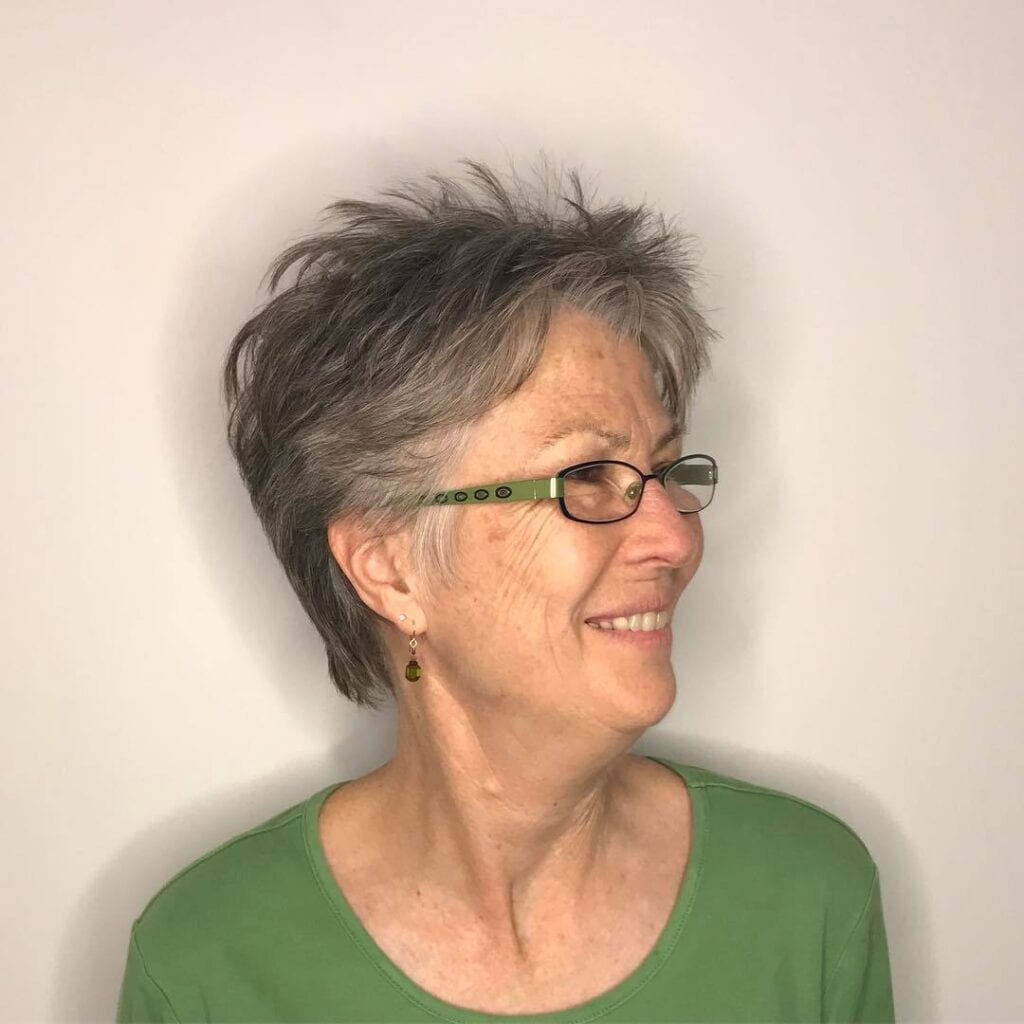 ↓ 18 – For Plus Size Women Over 50
Who says plus size women doesn't look good in short hair? If you are over 50, plus size and want to have short hair then just go for it! Chop them all off, and style them with hair gel. Live your life the way you want to.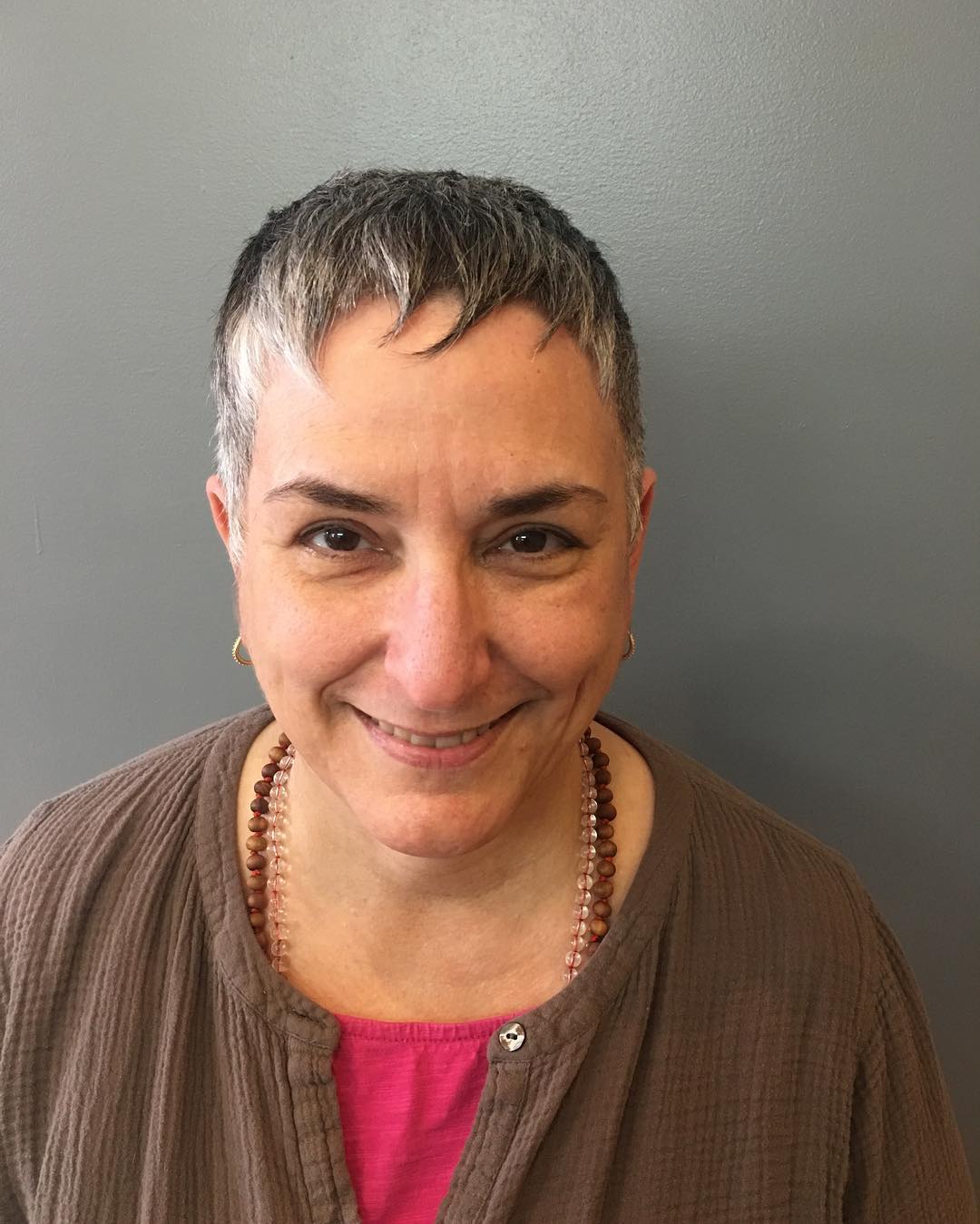 ↓ 17 – Short Hairstyle For Women Over 50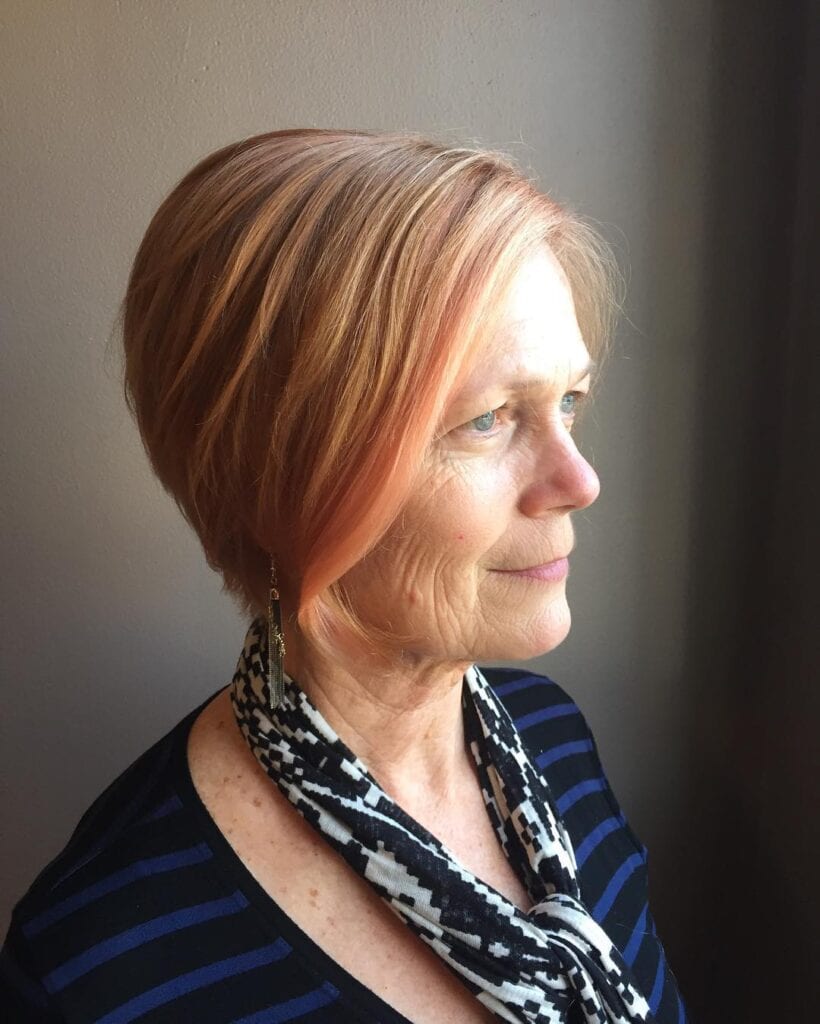 ↓ 16 – Hairstyles With Glasses
If you wear glasses you might worry about which hairstyle to go for. Firstly choose a pair of glasses that suit your face cut. Then in order for the glasses to not cover your entire face, it is better to have a hair cut that will cover a little part of your forehead and sides of your face.
Do check out these 30 Best Summer Outfits for Women Above 50 for some great style tips.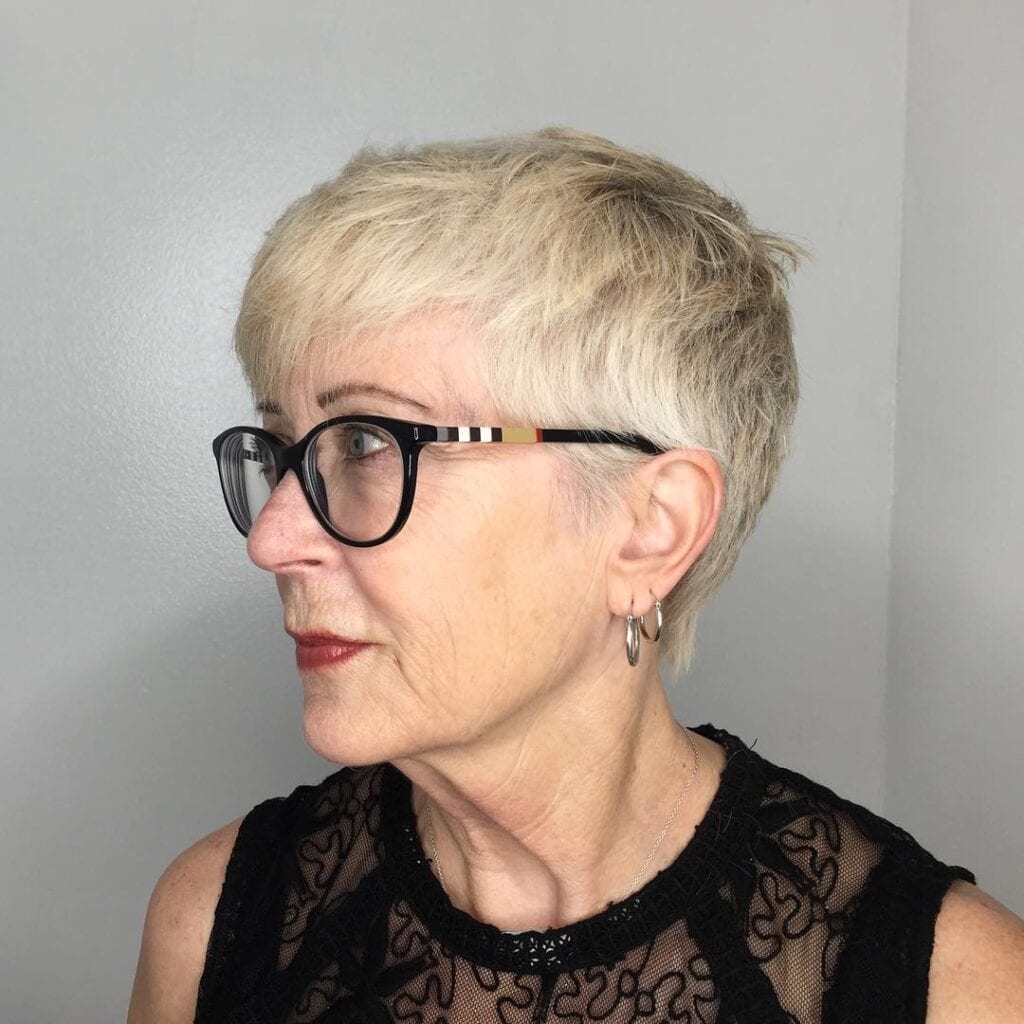 ↓ 15 – Combine Bangs, Layers & Pixie Cut
Short pixie cuts look cute and elegant. You can combine it with bangs or layers. You can also add a little spike for a flair in an otherwise boring hair cut. Shorter styles are easier to carry too so there is no issue in carrying it around.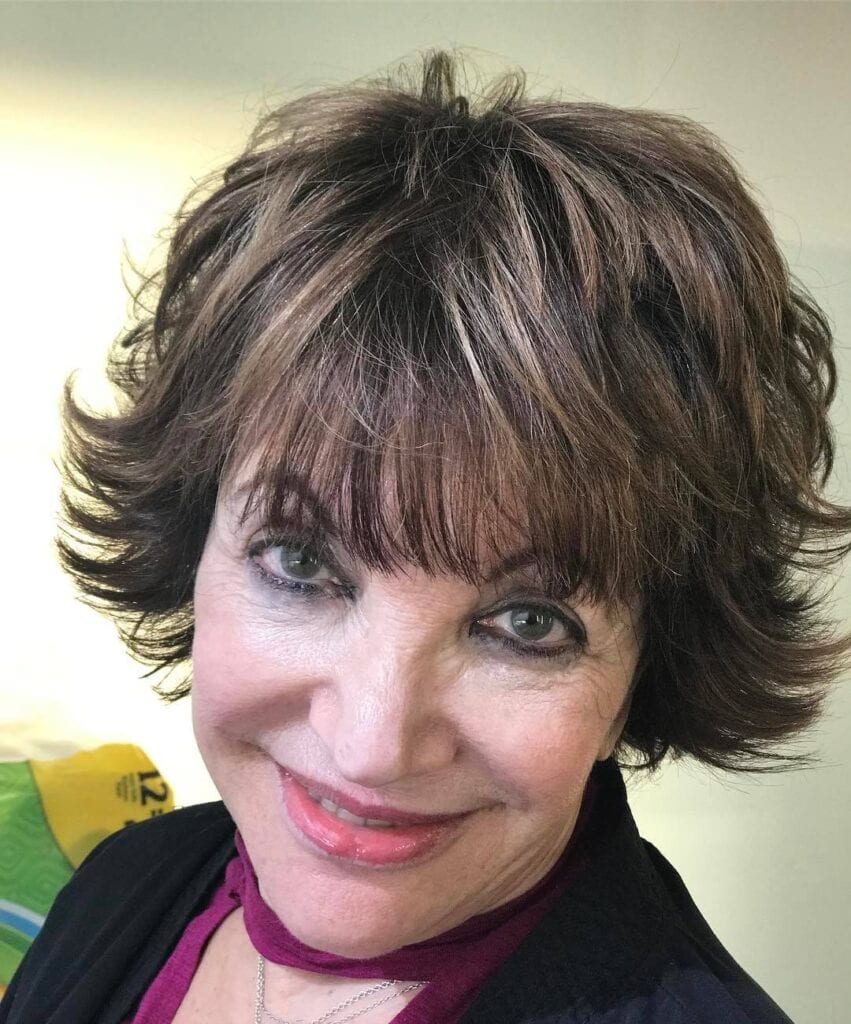 ↓ 14 – Side Parted Hair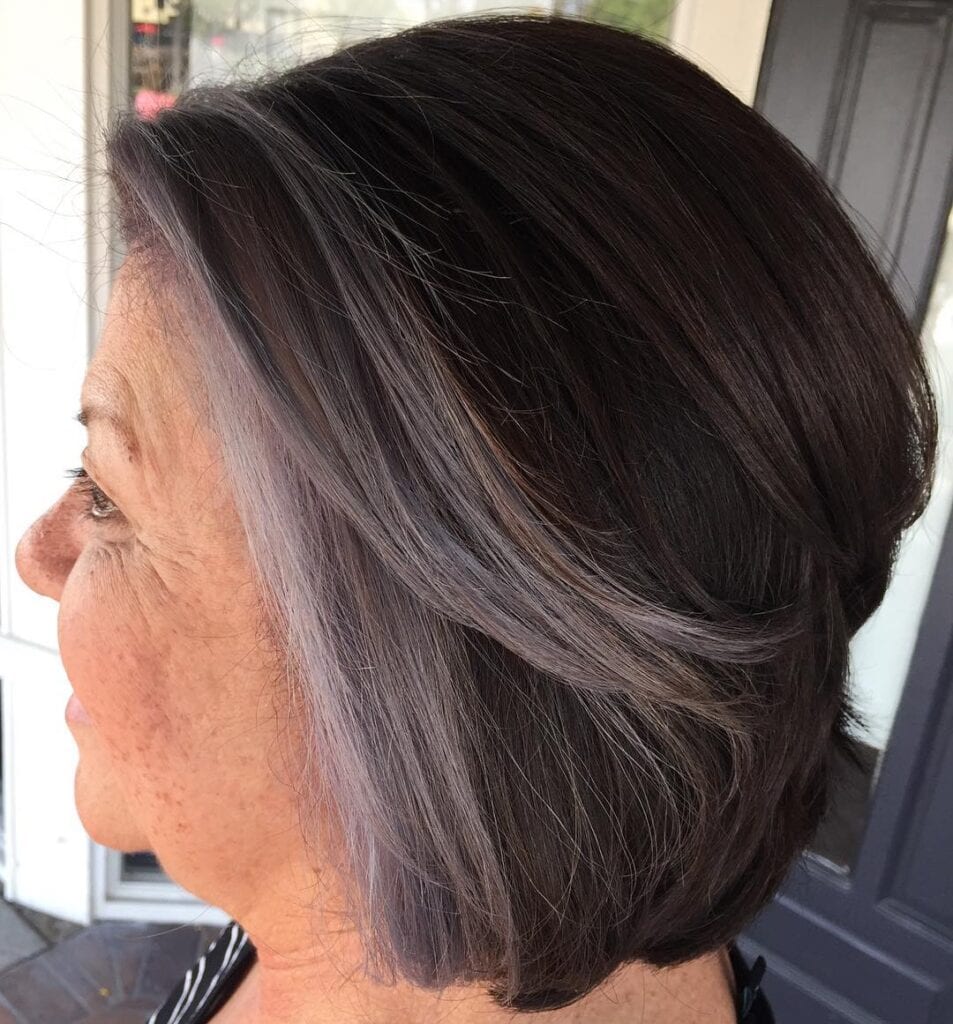 ↓ 13 – Outward Blowdry For Shoulder Length Hair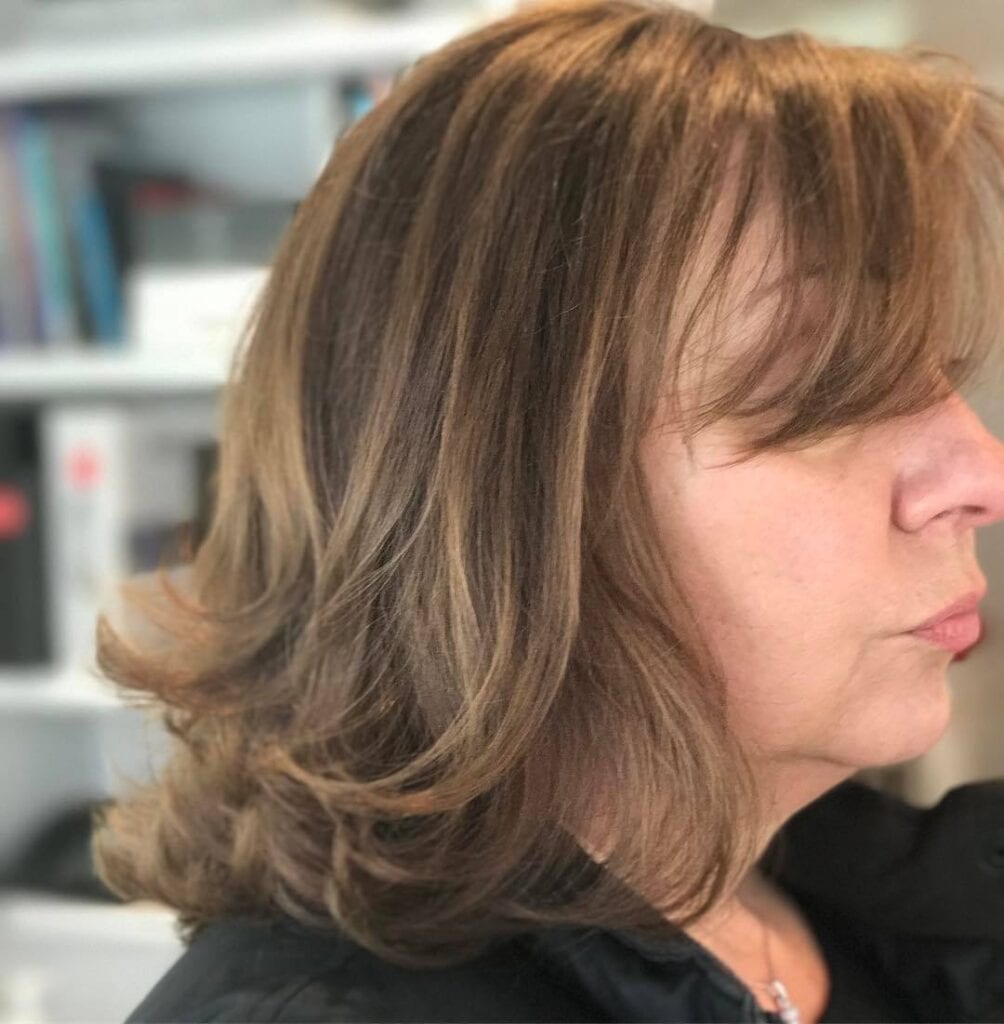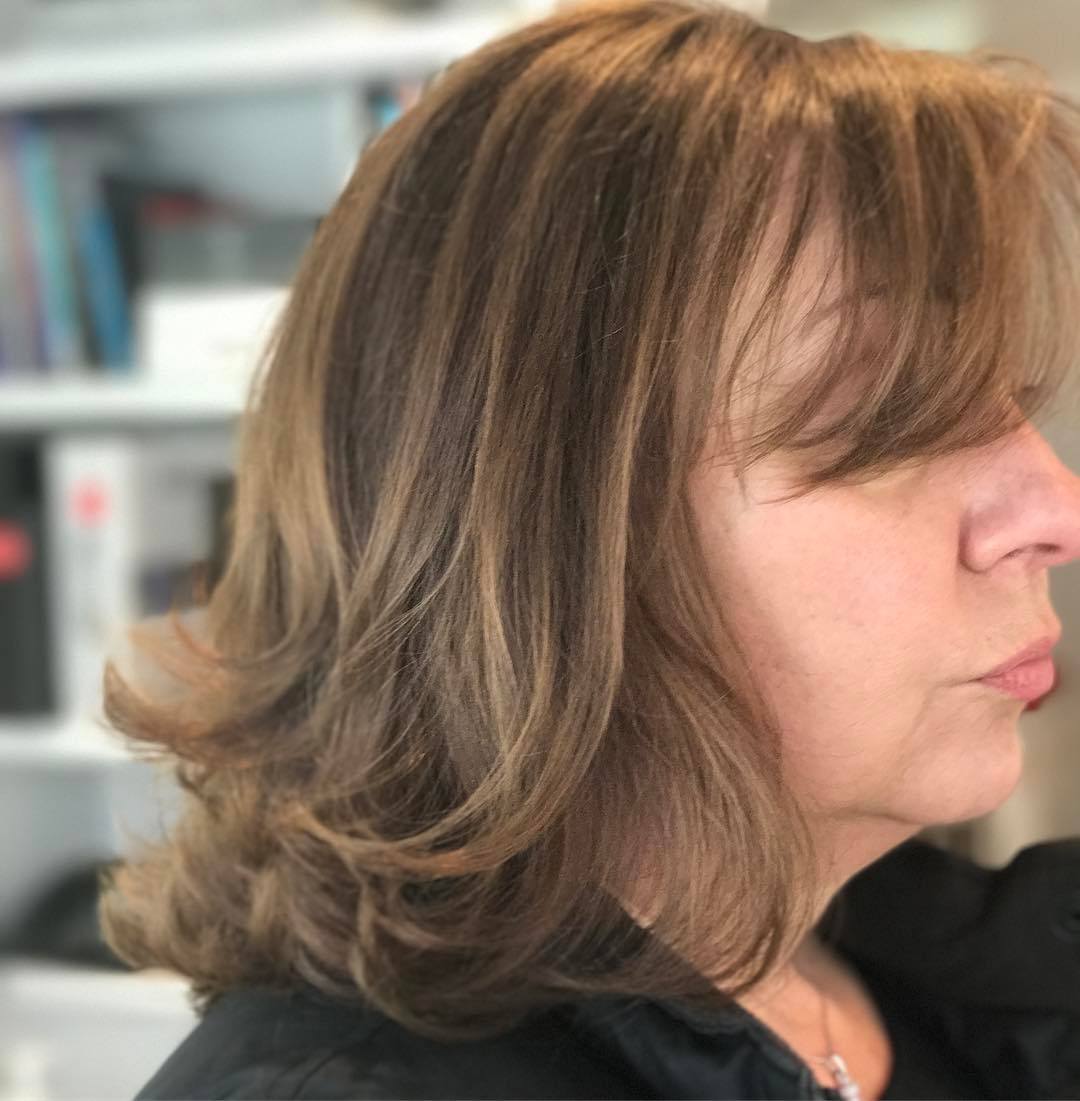 ↓ 12 – Pixie Cut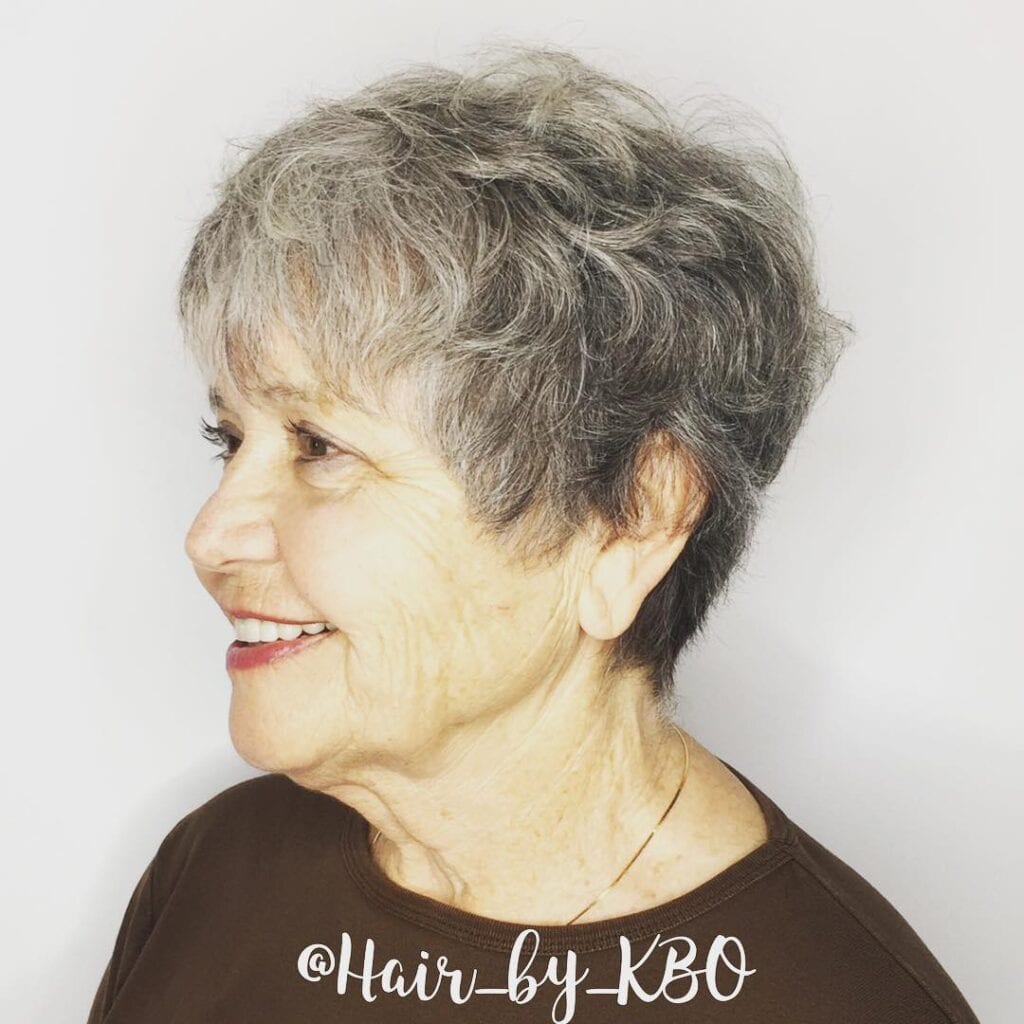 ↓ 11 – Messy Hairbuns
When you are going to a formal event like a wedding or an engagement party, it becomes a must that you wear your hair in a formal style. Curling it with a curling rod and then tying it in an elegant knot is the best way to look stylish and charming. It will suit you if you have thick hair, and even if you thin hair it will cover up the flaws of your hair and make it look pretty.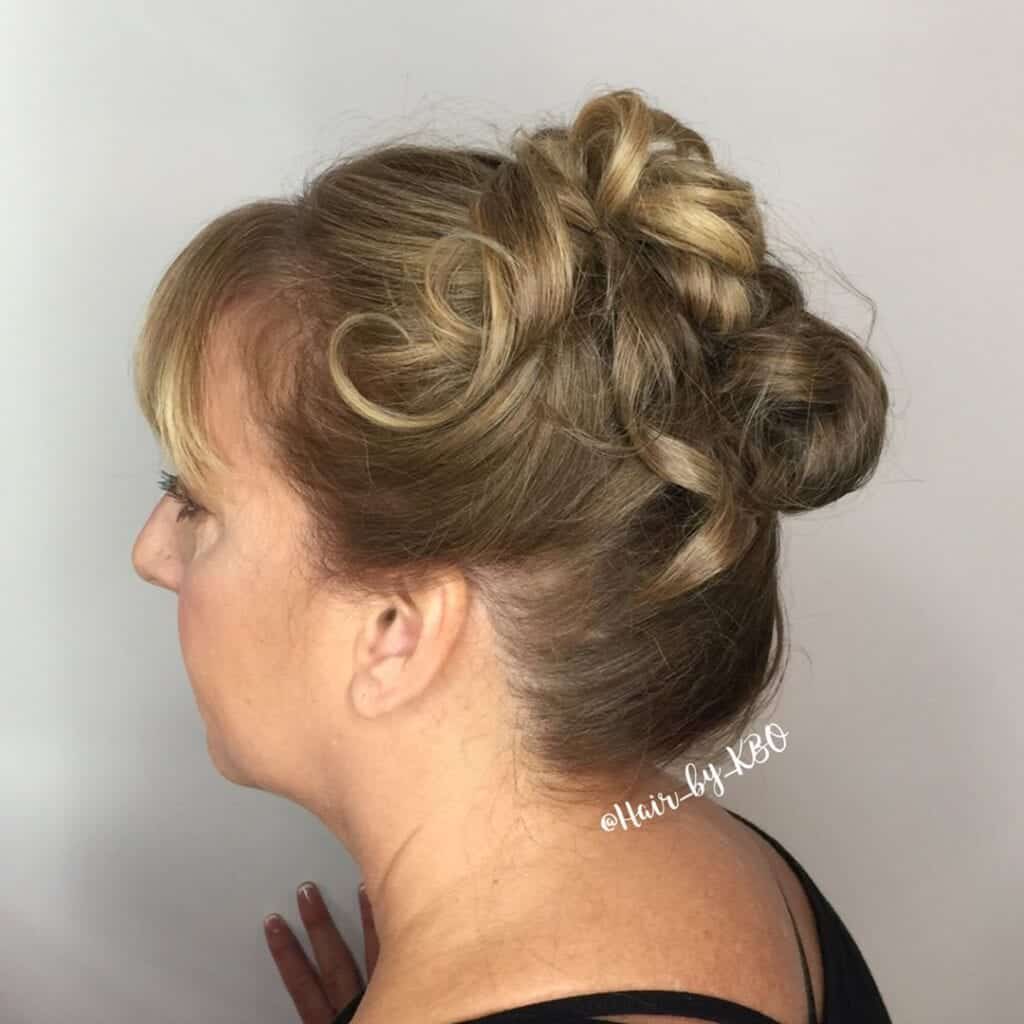 ↓ 10 – Funky Colors For Your Hair Dye
It's okay to go for your favorite, funky colors as long as you're comfortable carrying them. However, since these colors are not very long-lasting, you will have to give extra time and care to your hair.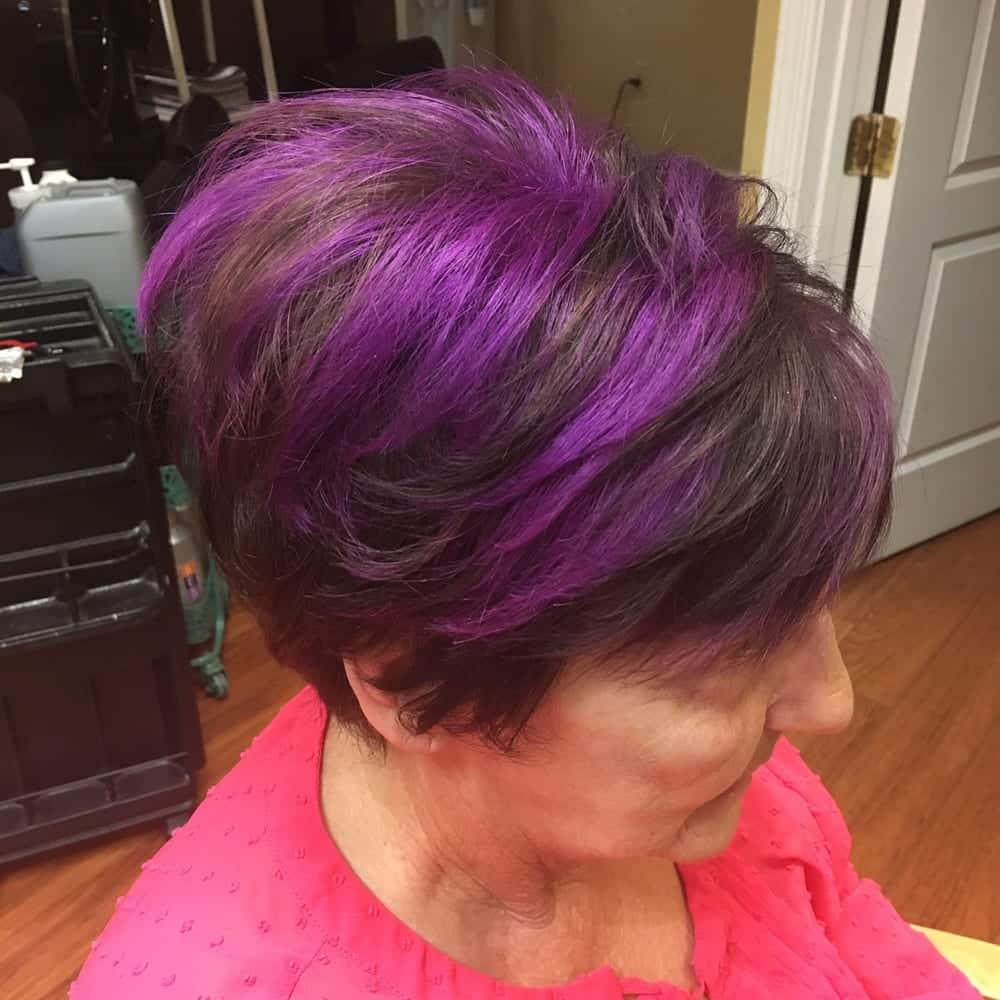 ↓ 9 – Tied Up Hairdo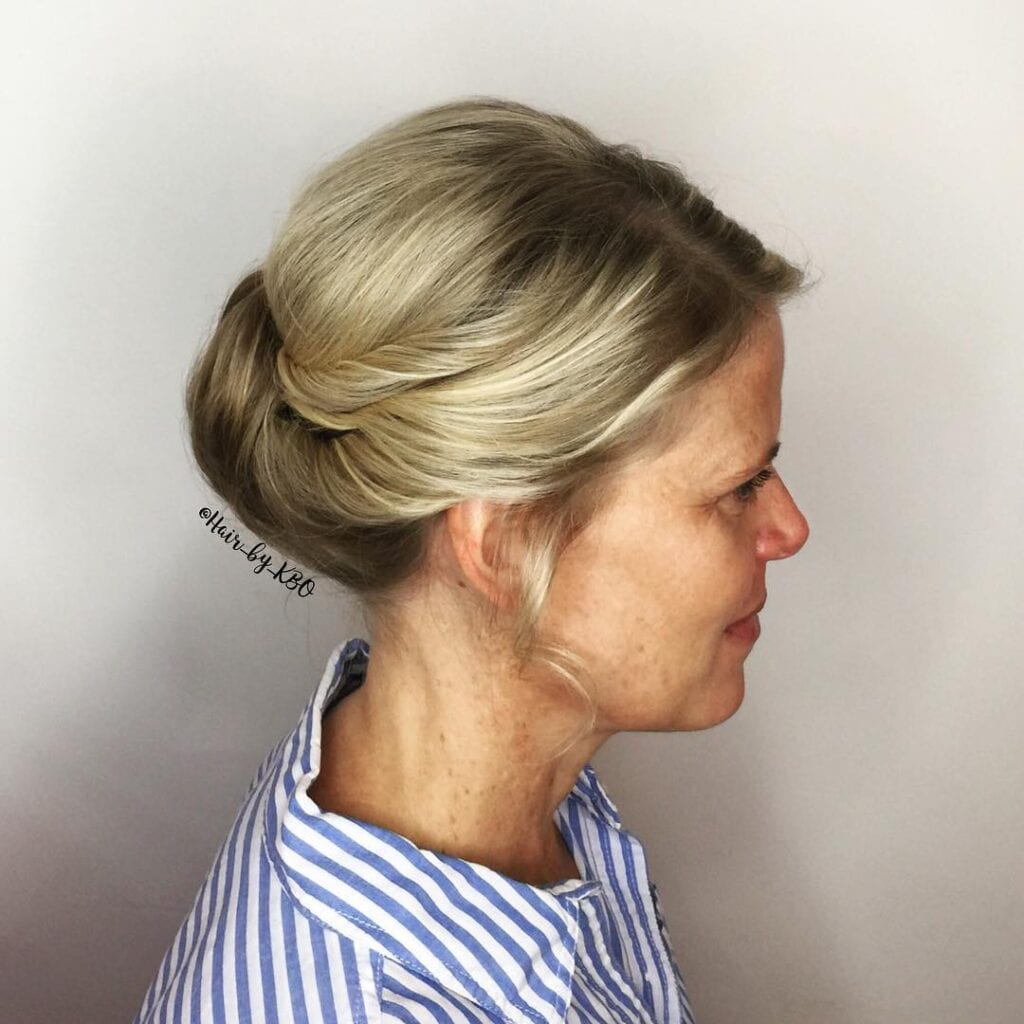 ↓ 8 – Hair Accessories
You can spice up your look with beautiful and cool accessories. You can wear a nice pair of trendy sunglasses and wear studs and neckpieces. You can wear light accessories if you are wearing a heavy dress and if you are wearing light and simple clothes then you can try out some heavy accessories. For the hair, you can wear a nice and cool hairband or even a bow. A classy hairpin or a vintage hair comb can give you a royal appearance if worn at an appropriate occasion. Don't miss out on these 15 Fashion Tips For Plus Size Women Over 50.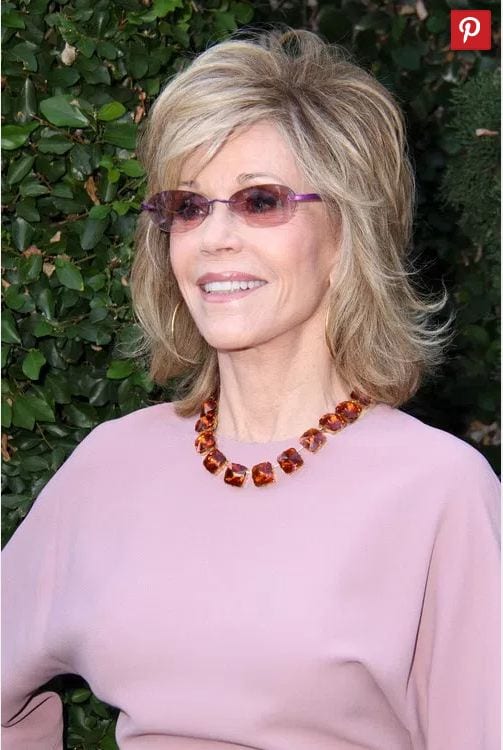 ↓ 7 – Elegant Chignon
A Chignon looks elegant and beautiful in all ages. that is why it is a recommended style for going to parties or other formal events. You can wear a net to cover it up or leave it as it is. It looks beautiful with grayish-white hair too. So even if you have thin hair still it will look good and beautiful.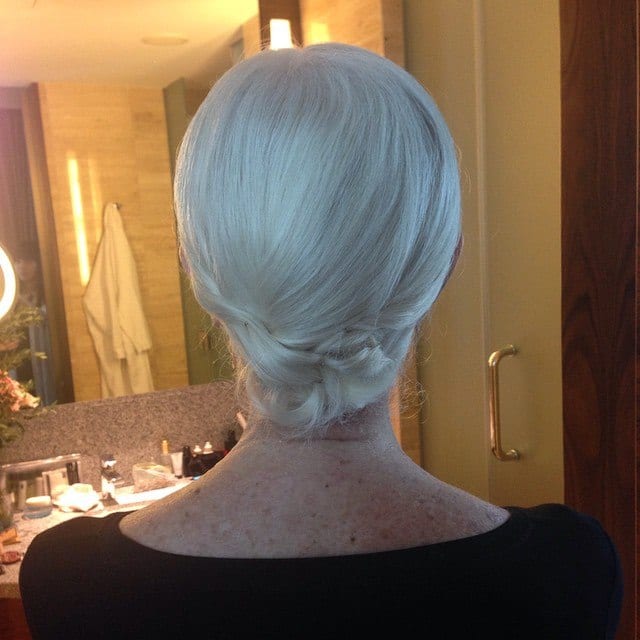 ↓ 6 – Slicked Back Hairstyle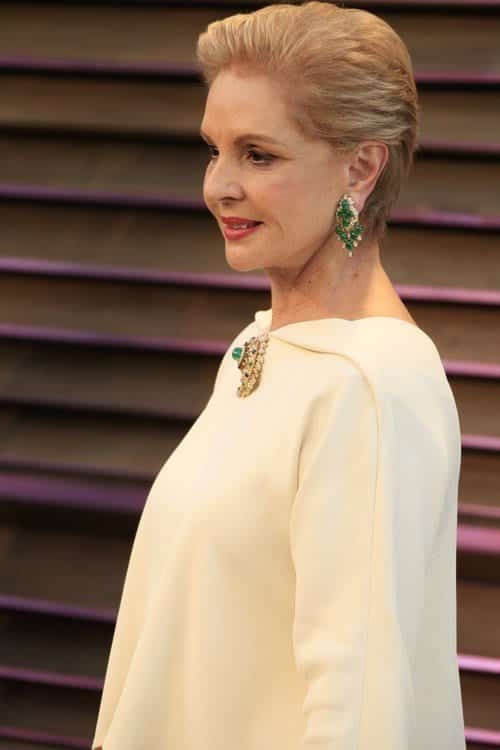 ↓ 5 – Go For The Volume
When you cross fifty, thinning of hair is a very common problem. There is no need to worry as you are definitely alone to face this issue. The need is to take measures that would cover up this discrepancy. You can curl up your hair so that they look to have volume. You can also have a shorter haircut to hide the fact that your hair is lank. Having bangs, perms or layers also give a healthier look to your hair. You can also use texture sprays or hair sprays to make your hairstyle stay in place longer.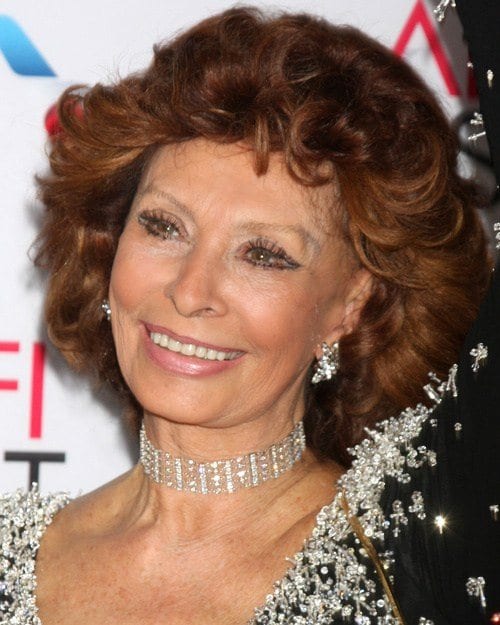 ↓ 4 – Loose Curls
If you are a businesswoman, you must always look prim and proper. You cannot give age as an excuse for not taking proper care of yourself, instead, it is essential that you are well maintained from top to toe. Hairstyle plays an important role in the grooming of your personality. You must have a nice age-appropriate hairstyle to represent your business and your work. Here are Office Style outfits For Women Over 50, for the most elegant workwear ideas.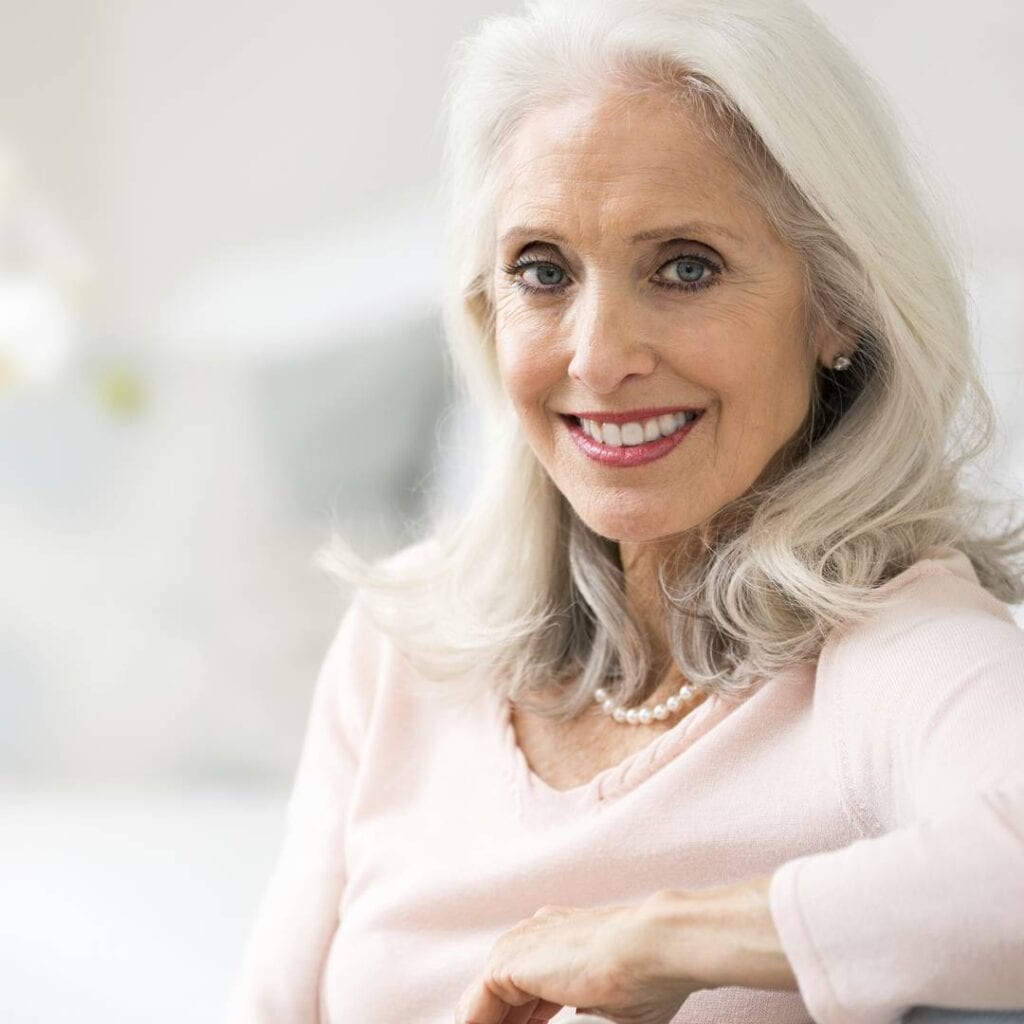 ↓ 3 – Bangs
Bangs look cute on women every age. Especially if you have a large forehead or a broad jawline, you can look great with the bangs. If you have thin hair bangs can give you a fuller and healthy hair look. They also look good with layers or steps. When you are having your hair cut in bangs, it is better to have layers for the rest of the head.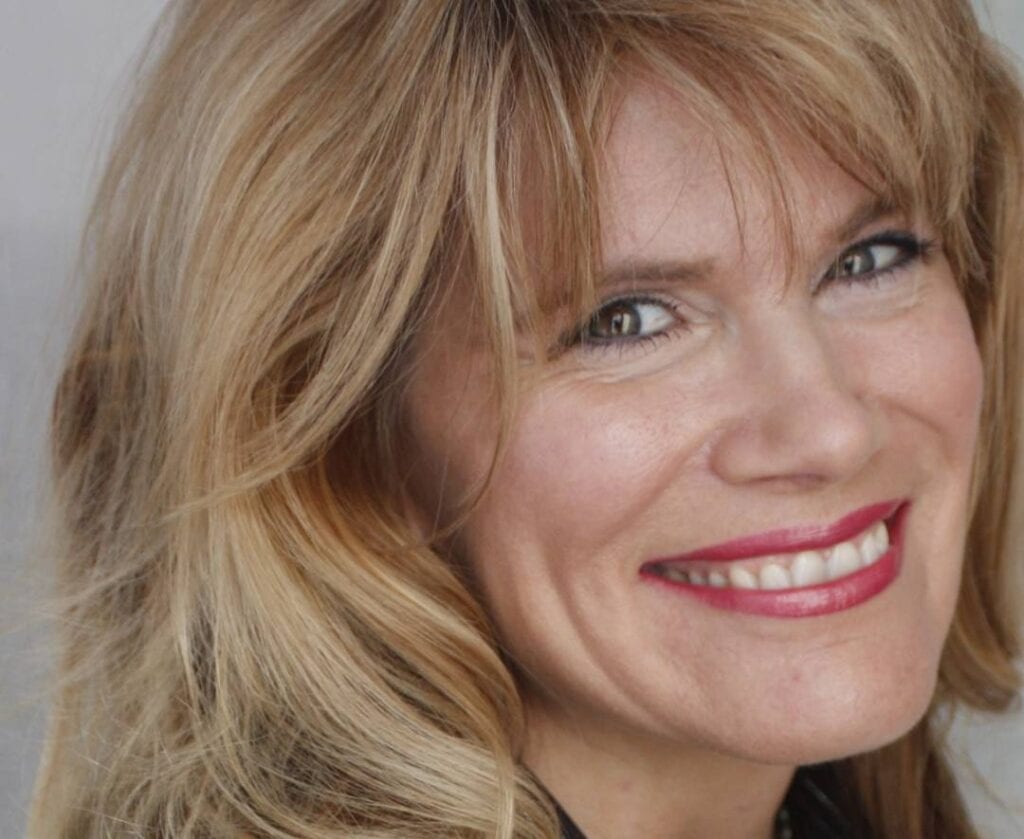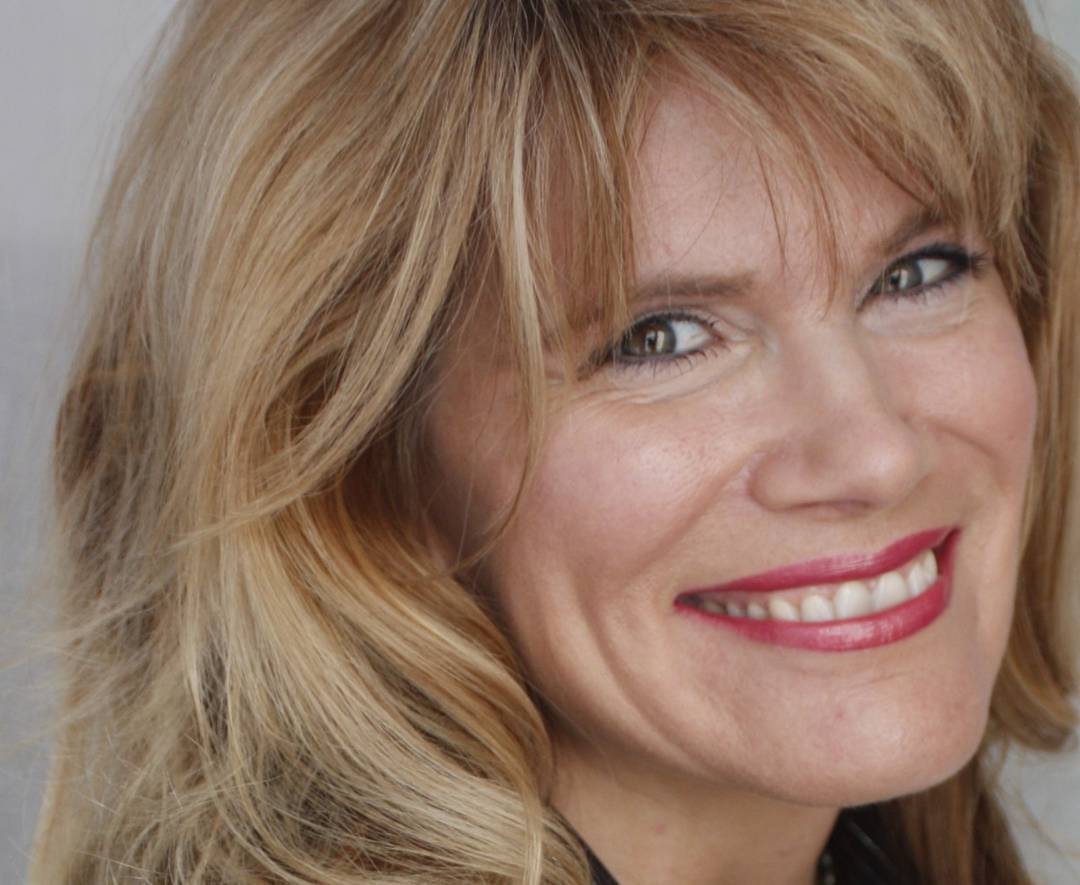 ↓ 2 – Bob Cut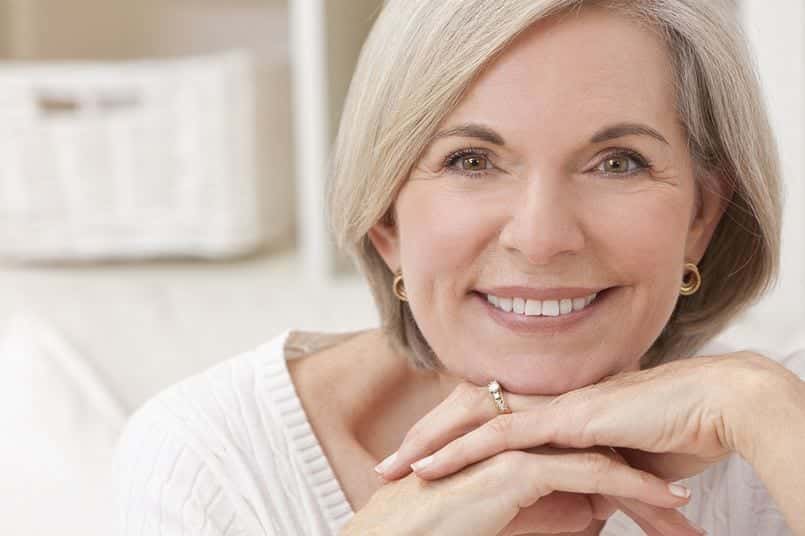 ↓ 1 – Blowdried Short Hair
If you are a working woman, you need to maintain a certain level of style and poise. It is essential that you wear a proper hairstyle. Shorter hair is better because it is easier to maintain. So it is advisable that you wear a proper tidy haircut. Wear a hairstyle that is easier to maintain every day and does not require an hour-long blow dry, ironing or curling. In this way, you will look stylish and hip and it will not cost you that much too and would not take much of your time.