Cute Bob Haircuts: So haircuts are surely one way of relieving stress and feeling like you got a big load of pressure off your shoulders – and it has been scientifically proven that we feel refreshed and energized after a satisfying fresh cut.
So why not make sure that you have got the best of best haircut that does not only make you feel better but also looks neat and attractive. For that, here are some extensive series of options as we all know that bob hairstyles are taking over the trending hair fashion and that too for a good reason.
This is why; these sexy and gorgeous bob haircuts will be your guide for life as each one of these 30 bob cuts are distinct from one another, and each has its class, which is why there is an endless series of choices for you to look awesome all over and prepare others for your top-notch killer summer look. Have a look and enjoy it.
What Are The Latest Bob Hairstyles?
There are a number of different types of bob haircuts, the most popular ones being:
Blunt bob – Defined by a sharp, straight cut or line at the end of your hair
Angled bob – With shorter hair in the back that get longer towards the front
Long bob – Relatively longer front hair (almost shoulder length) and short at the back but not as short as in case of the angled bob
Layered bob – Shorter top layers to add volume to the bob cut
Inverted bob – A combination of layered and angled bob as the back appears curved instead of straight, despite the hair being shorter at the back
Asymmetrical bob – An uneven bob cut where one side is longer than the other
Here are some top tips to remember when considering what bob cut you should go for:
Go to a stylist whom you trust or one that has plenty of good and trustworthy reviews.
Consider the texture of your hair when choosing the hairstyle.
Keep your face shape in mind when choosing the length and style of your bob.
For a choppy look, keep trimming your bob after at least every six weeks.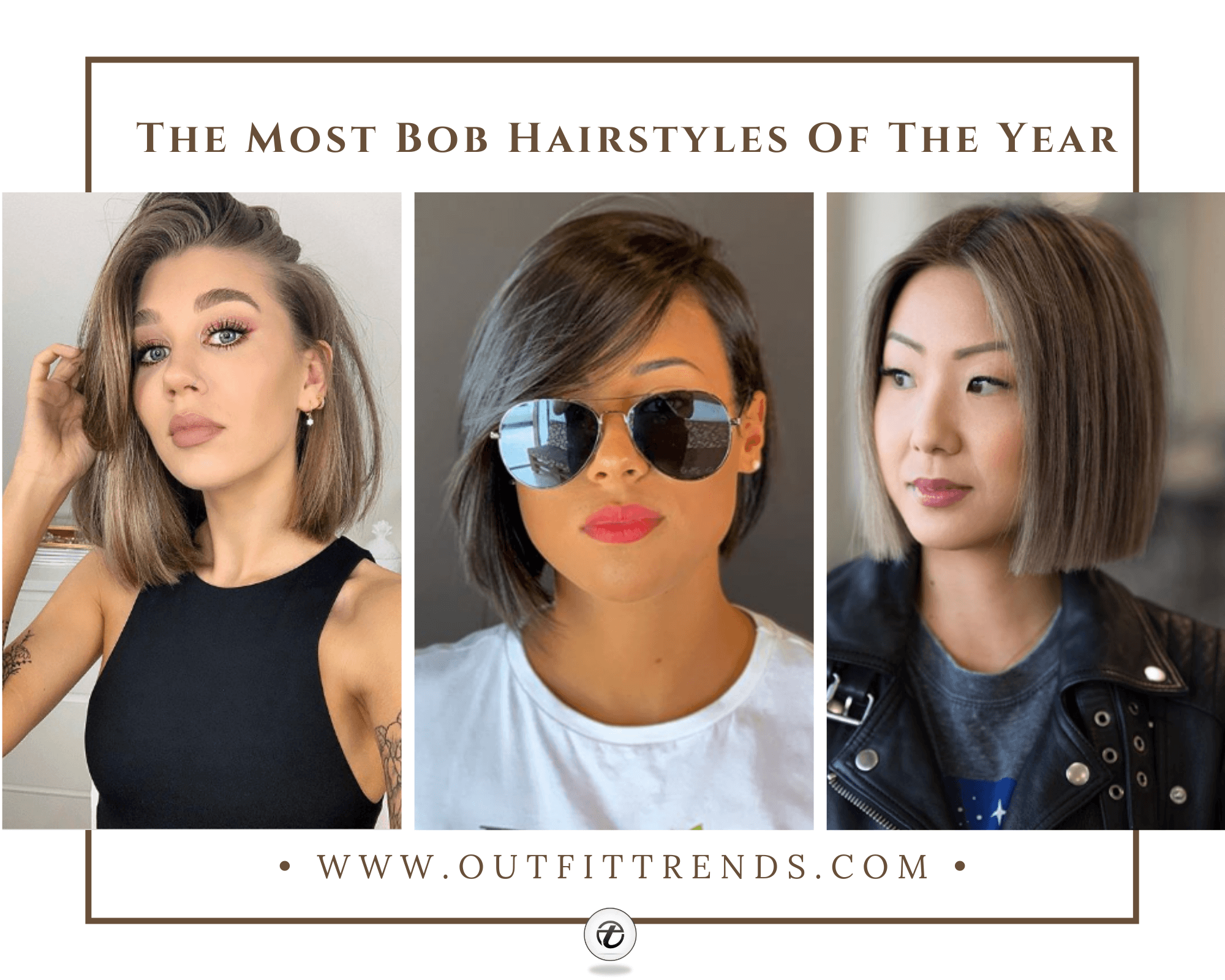 ↓ 30 – Best Bob Haircut According To Your Face Shape
Believe us or not, but for any haircut, you need to consider your face shape. Everything will not suit everyone. You might see celebrities and droll over their hairstyles, or you might want a haircut similar to some Instagram influencer or a blogger. But that is not the right way. Understand your shape and go for haircuts that will suit your face shape. To have flattering hair read the tips below.
Bob Haircut for Heart Shaped Face: People having a heart-shaped face should go for bob haircuts by keeping it on the longer side, usually hair that touches or goes below your shoulders.
Bob Haircut for Round Shaped Face: People with round-faced hair are recommended not to cut their hair way too short and keep it at the length of their chin at least and not add many layers above the chin.
Bob Haircut for Oval Shaped Face: Oval faced people are the luckiest because it is the universal shape and saying that bob haircuts are made for this face won't be wrong. So, you can go for anything, be it short or long, bangs or fringes, curls, or layers. Literally whatever you like.
Bob Haircut for Square Shaped Face: People with square face should opt for bob hair at their chin level. It is better to go for a haircut that is a little soft rather than a sharp one.
Bob Haircut for Pear Shaped Face: As people with Pear-shaped face have a face structure having broader jawline than the hairline. Thus a traditional bob is the best haircut to go for.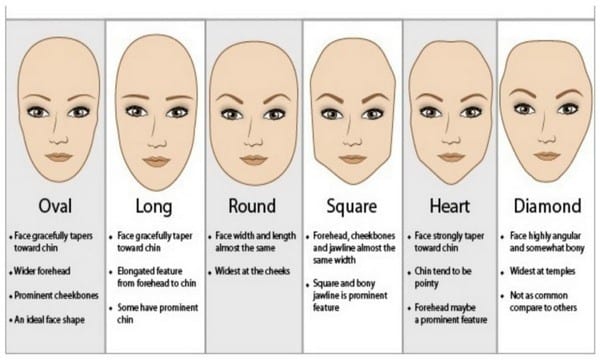 ↓ 29 – How To Take Care Of Your Bob Hair Cut
Bob haircuts are usually pretty short; hence it needs more styling if you want it to stay in its real shape. Styling that includes heat products damages the hair a lot. And you can't afford the damage for short hair as you can't chop your hair anymore. So, ladies keep the following tips in your mind after you get yourself the flattering bob haircut.
Short hair can get oily and greasy very quickly, so wash your hair regularly or use a dry shampoo.
After having a shower, don't directly blow dry your hair. Instead, use a towel and gently dry your roots. Don't be vigorous and go easy on your hair.
Always use oil before showering to keep your hair silky, smooth, and to minimize any damage. Oiling will also help you prevent split ends.
Apply natural hair care remedies to keep your roots stronger and have more volume.
While blow-drying your hair, always do the roots first and try to lift them for added volume. Using a round brush is the right choice.
After you, shampoo and conditioner, use a small amount of mousse on your hair.
Go for often trimming as they make your hair look healthy because damaged hair gets chopped off.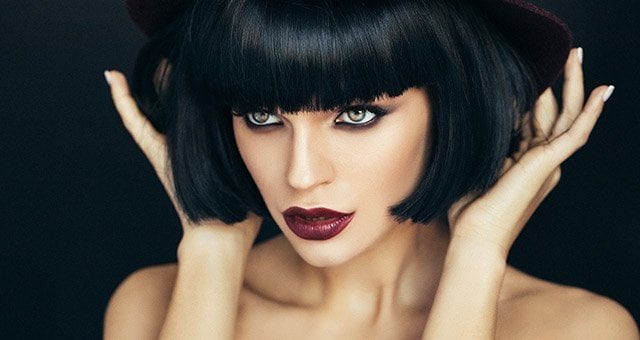 ↓ 28 – How To Maintain And Grow Your Bob Hair Cut
Having a bob haircut is a genuine choice to make, but maintaining it is not. Short hair requires special care and styling, so you must be ready for that before you make this choice.
If you have an angled bob, make sure your hair is naturally straight or be ready to straight them after every shower because that's the only way to make your the angles and cuts clear. You can add beachy waves and styles them up, but this hairstyle is not for curly or frizzy hair.
If you have thin hair, then avoid going for sleek straight hair. Messy hair, loose waves will work well for you as they make hair look a lot fuller and healthier.
People with thick hair can go for straight bob yet slay it.
Go for trimming after a while if you want to maintain the shape of your hair.
For formal events, you should use hairspray so that your hair can remain set all day long.
Always use straightening balm or similar products before styling your hair to minimize any damage.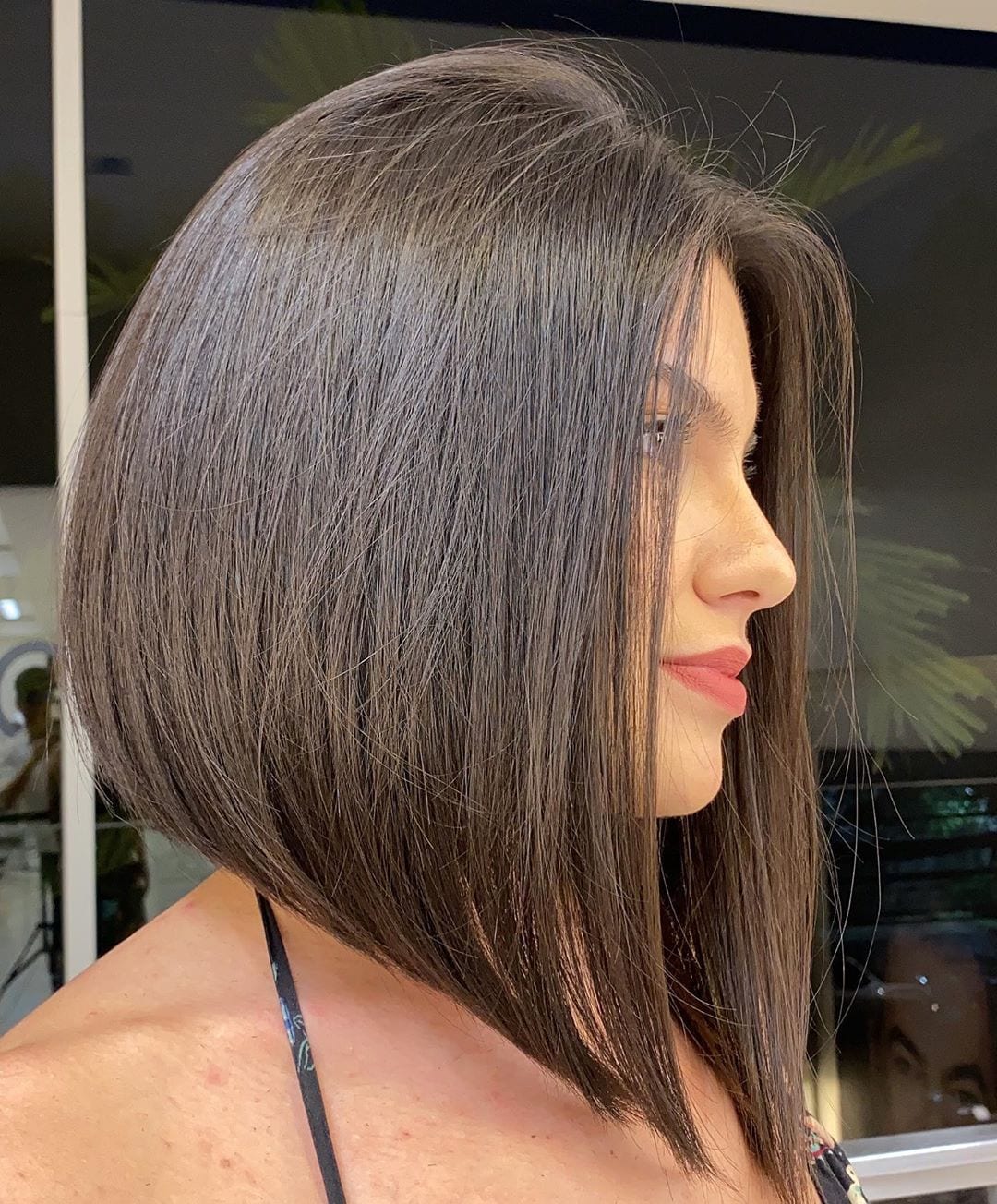 ↓ 27 – How To Style Your Bob Hair
Bob Hairstyles for Heart Shaped Face: Textured lob and chunky layered bobs are the best haircuts for people with heart structured face. These people should style these haircuts by trying out beachy waves and create a boho look. Side swift bangs are also an excellent choice for them.
Bob Hairstyles for Round Shaped Face: Wavy Bob or angled bob are definitely for these people, uniquely if styled by giving loose twists or slight waves.
Bob Hairstyles for Oval Shaped Face: Side-swept wavy bob and pixie cut are perfect for people with an oval structured face. Don't style your hair too much because just a good hair blow will work out for you pretty well.
Bob Hairstyles for Square Shaped Face: Shoulder skimming bob and Asymmetric bob suits people with a square face. Straight hair is the best way to style up their hair.
Bob Hairstyles for Pear Shaped Face: As Super Short and traditional bob is the best haircut for these people. They should style it up with curls or waves.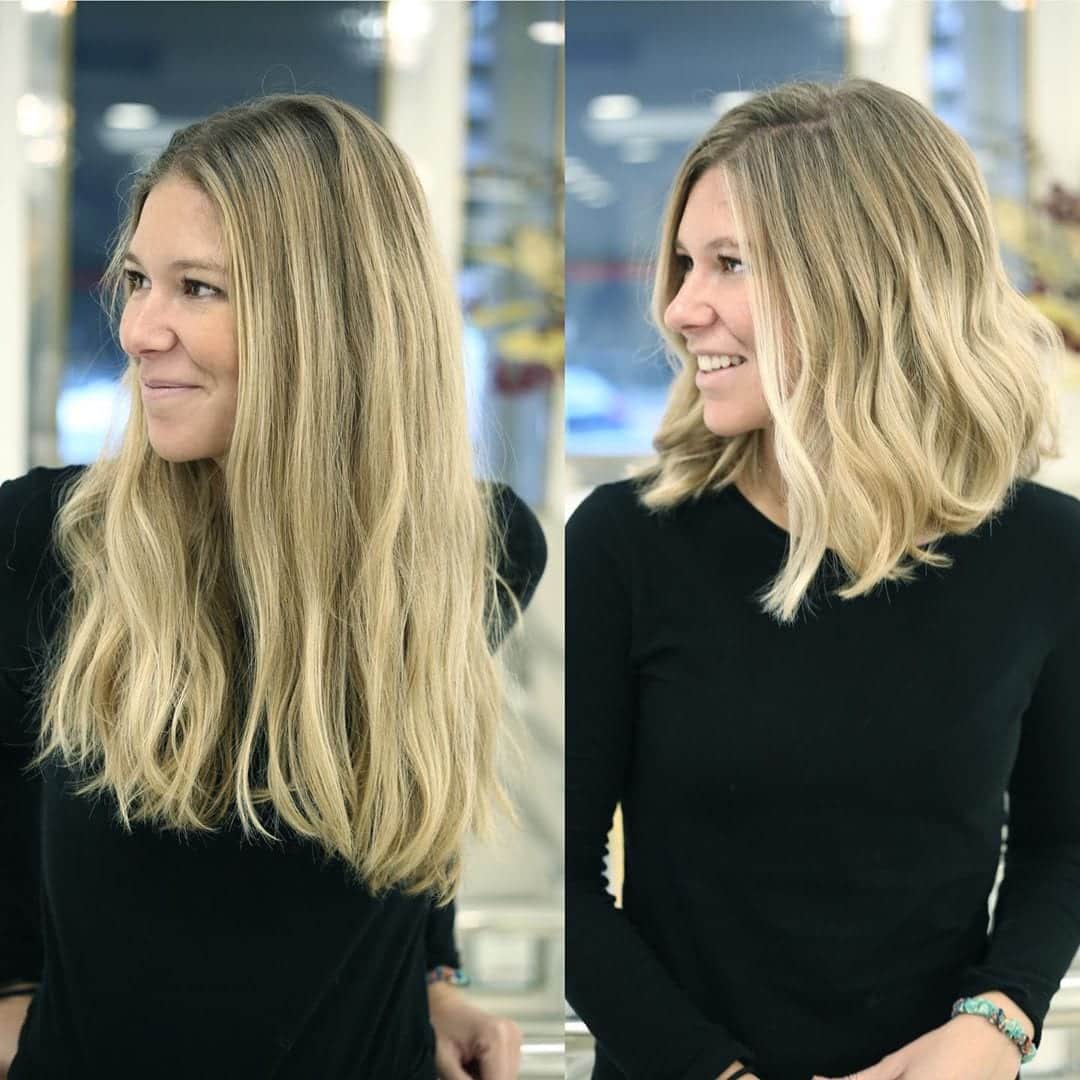 ↓ 26 – Hair Accessories For People With Bob Haircut
Using cute, funky, or chunky hair accessories for styling up hair is almost every woman's favourite thing to do. So, If you have the super trendy and charming haircut try out the following cute hair accessories.
Snap Clips
Scrunchies
Headbands
Claw Clips
Bobby Pins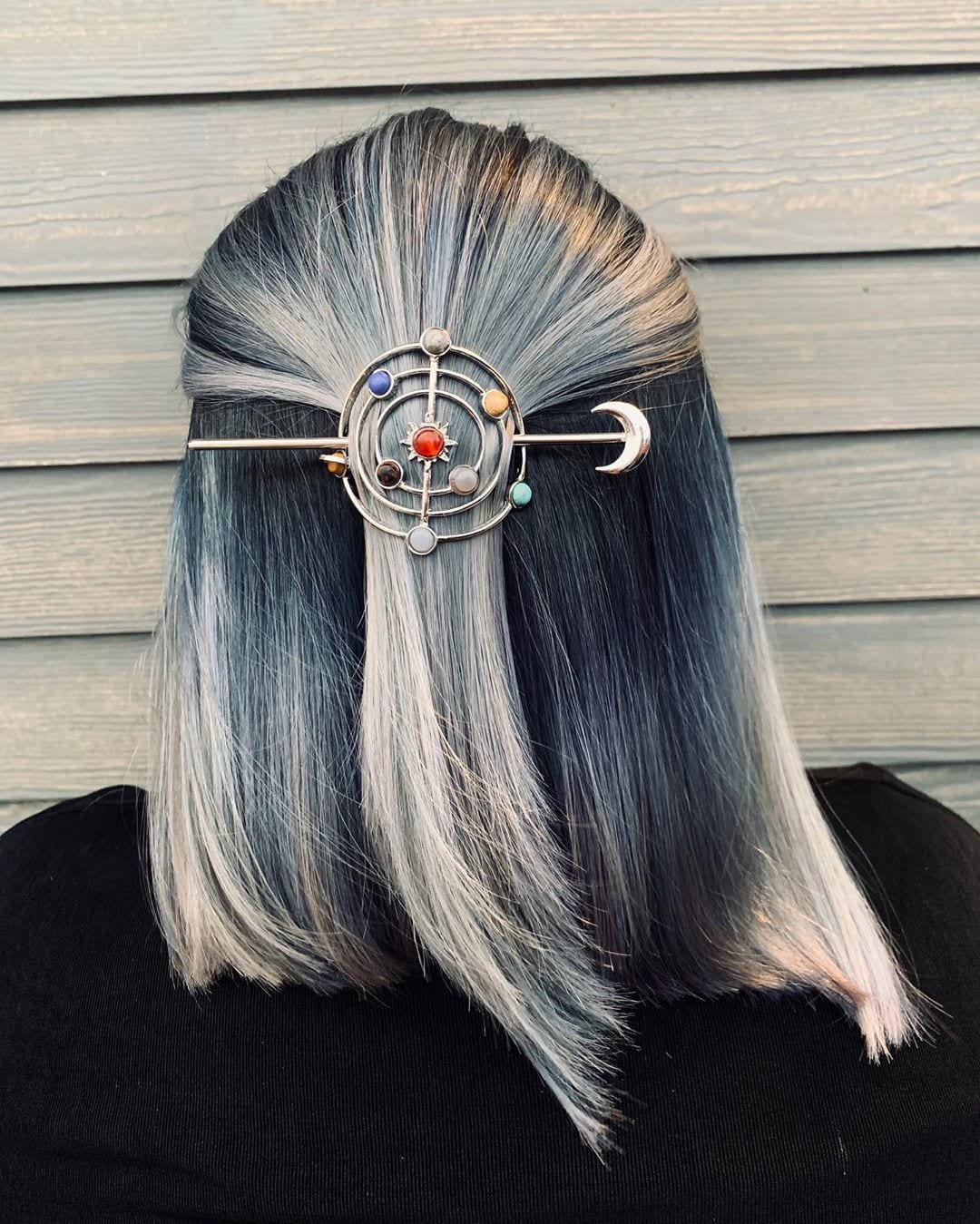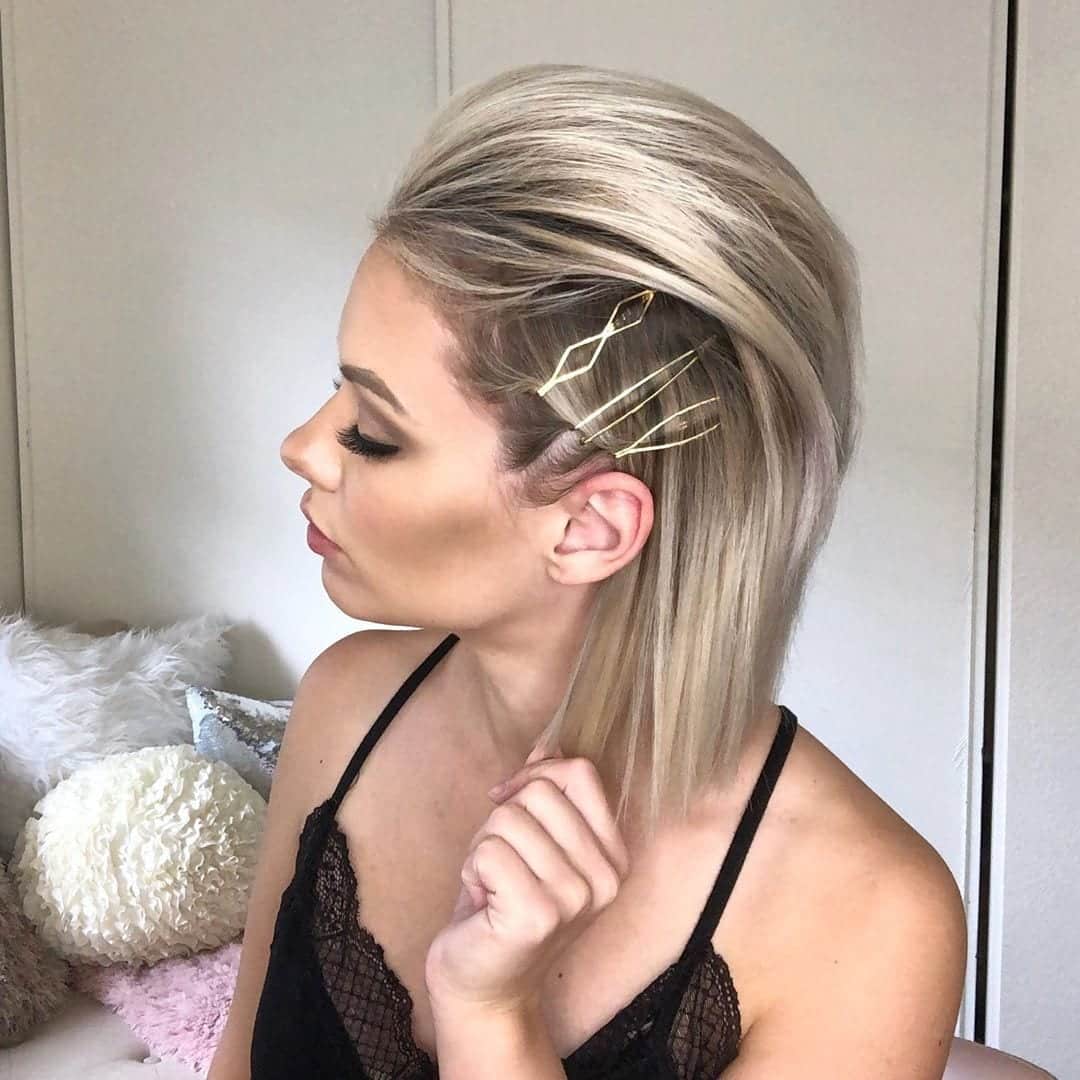 ↓ 25 – Bob Haircut that Will Make You Look Younger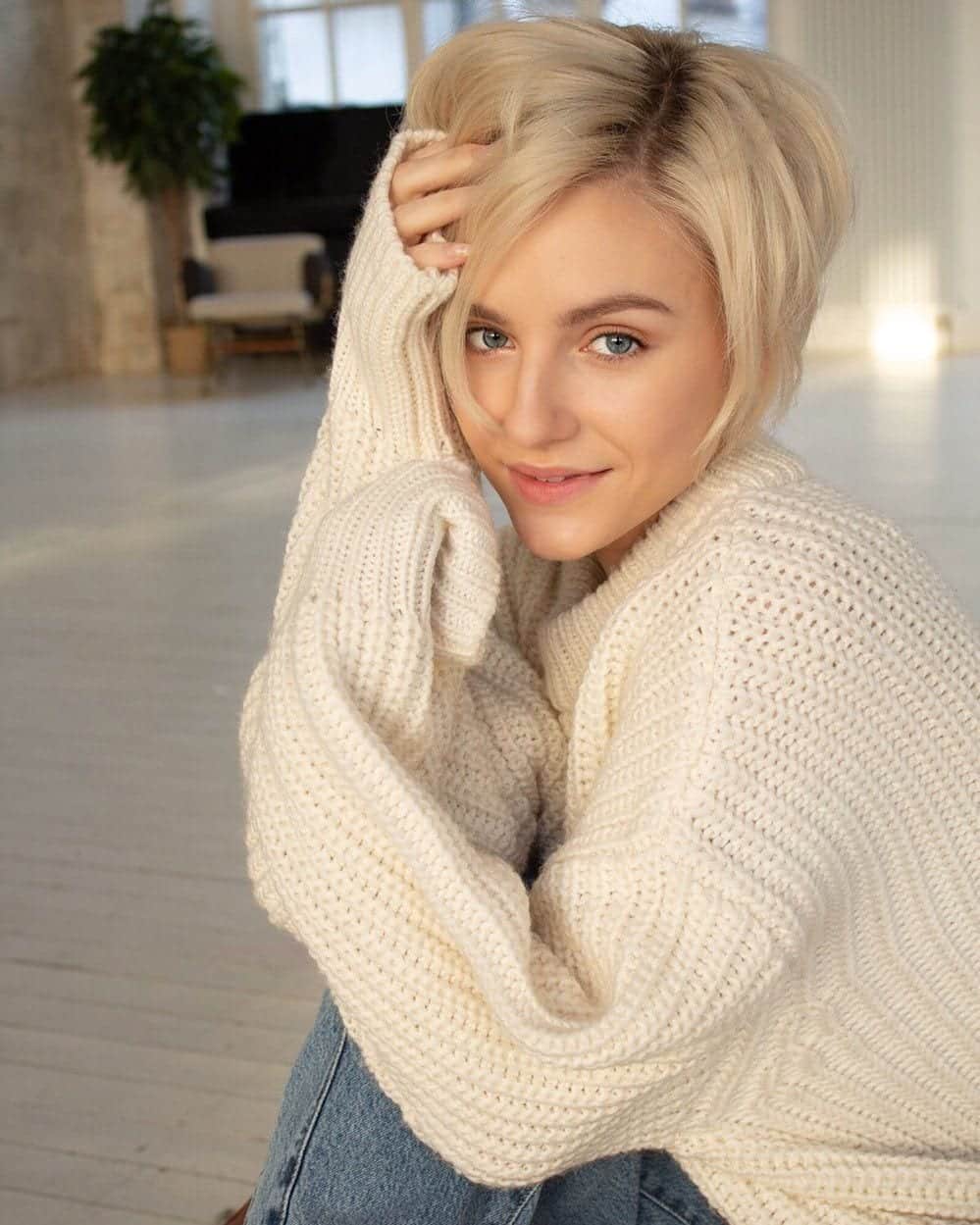 ↓ 24 – Perfect Beachy Waves For Your Bob Cut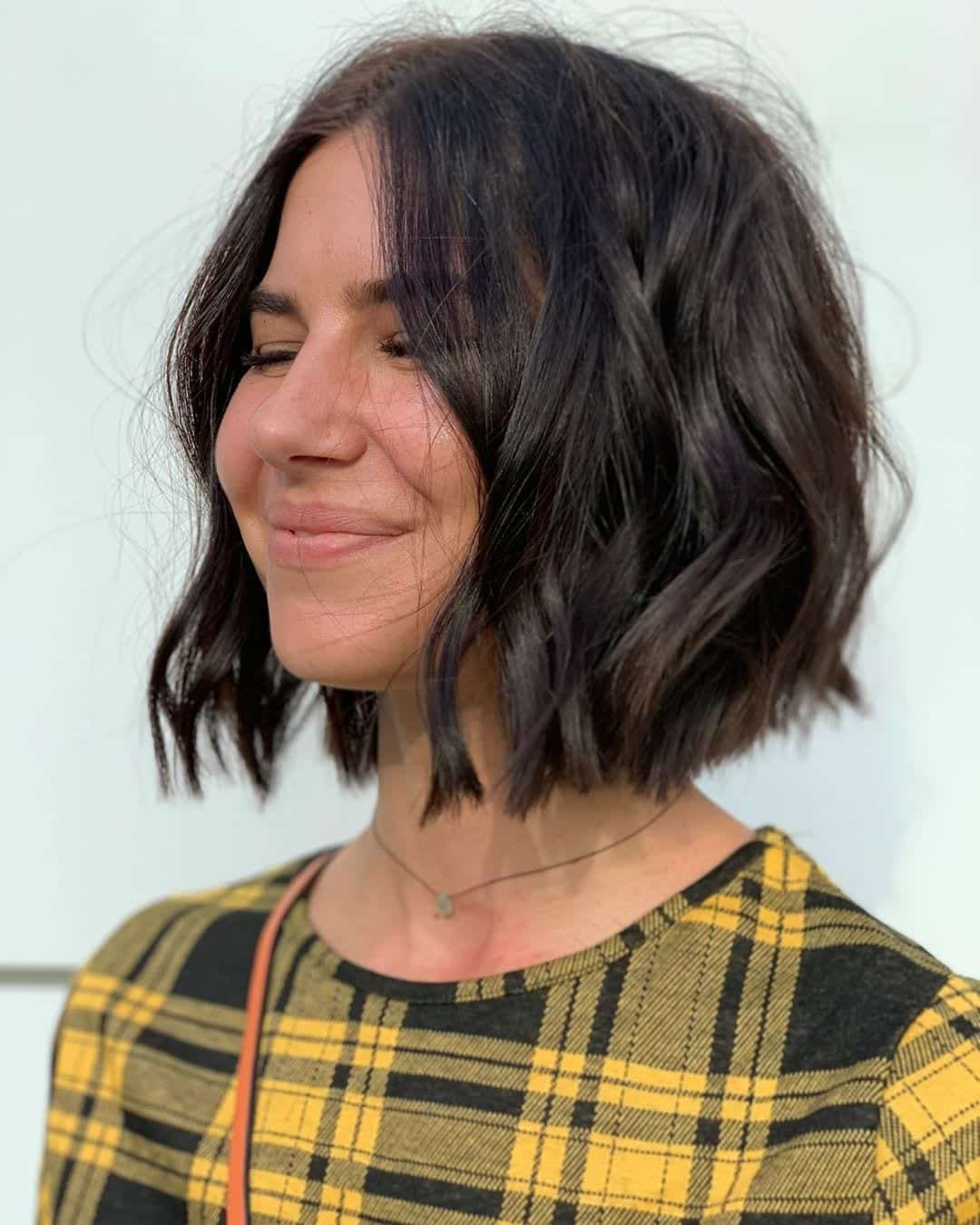 ↓ 23 – Center Partition Hairstyles
Center partitioned hair isn't just for straight hair. You can look amazing in centre-parted hair even if you style them with loose curls or beachy waves.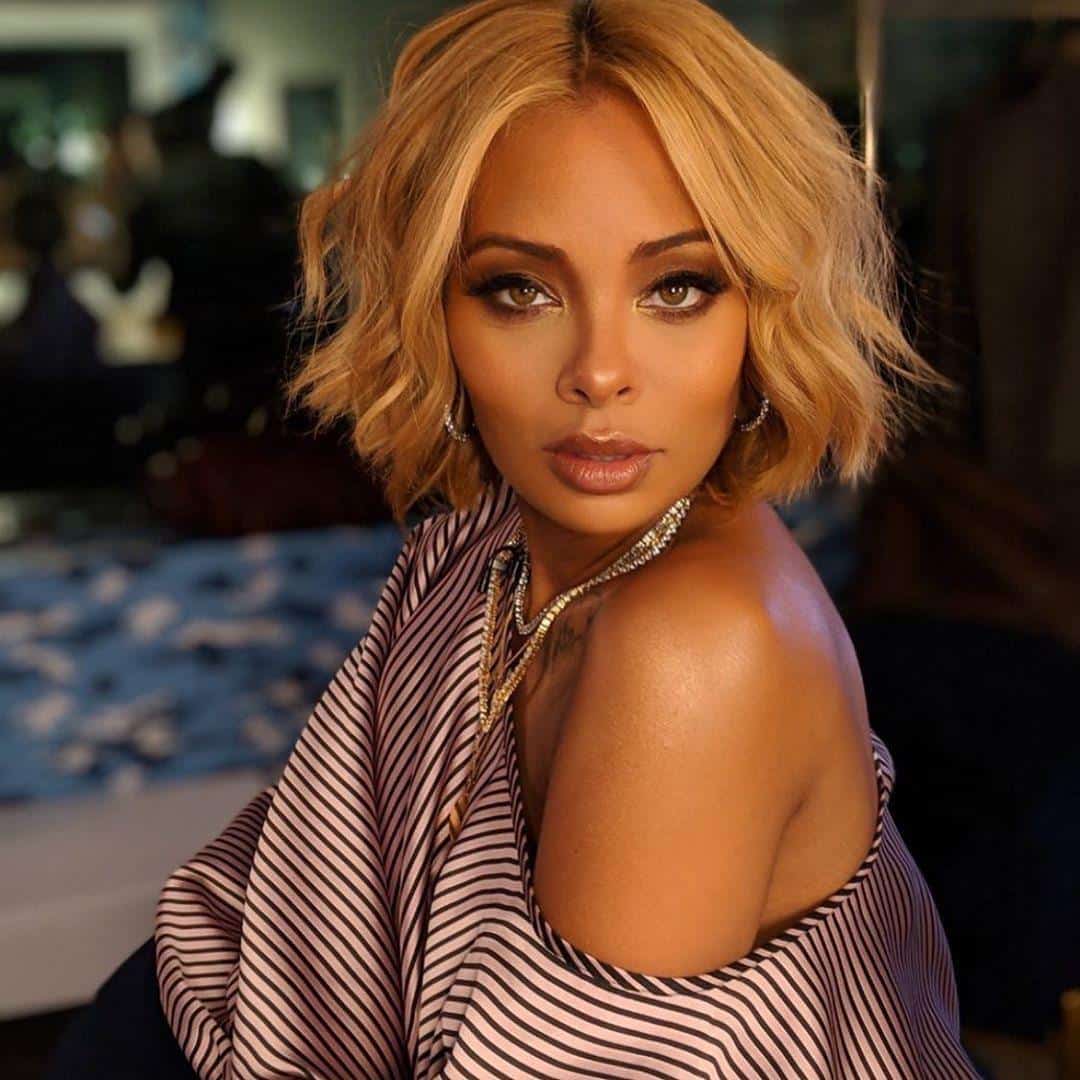 ↓ 22 – Loose Curls For Your Bob Hair Cut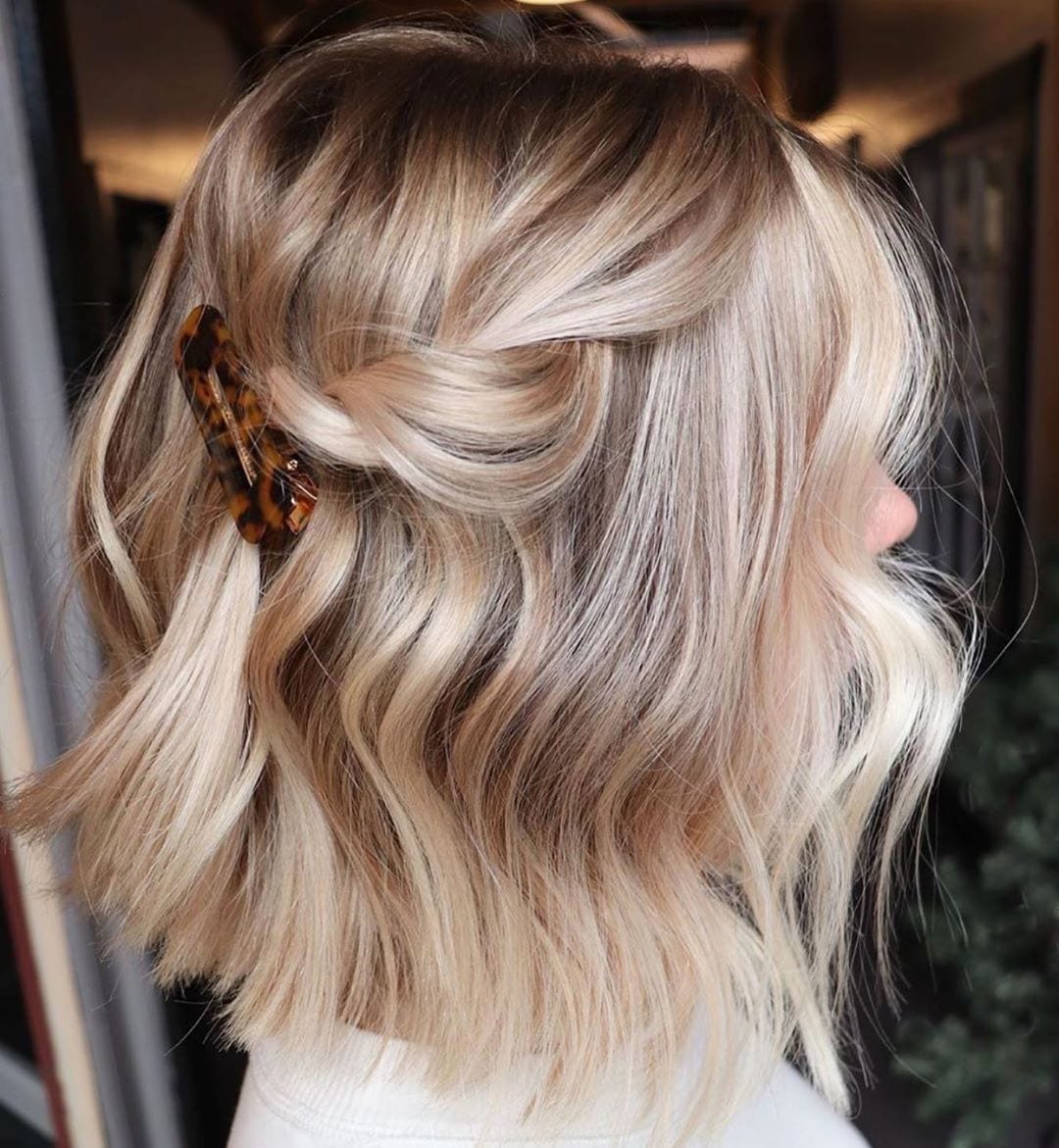 ↓ 21 – Loose Curls For Your Long Bob
Daydream in your long lob hair. But before you do that, add some loose curls to your hair with the help of straightener. And, set them with a hair setting spray.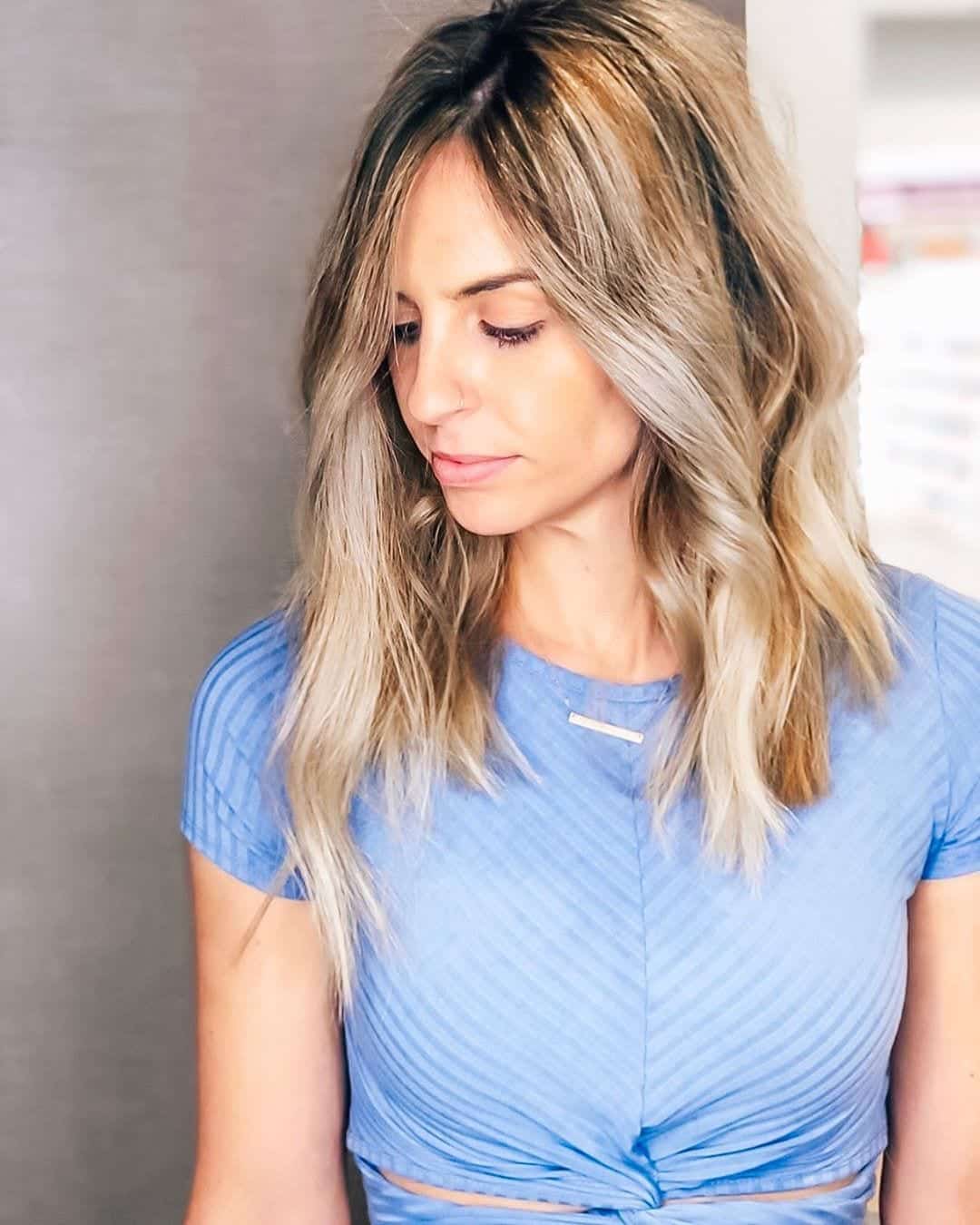 ↓ 20 – Sleek Straight Bob Hairstyles
Slay your hair game is sleek and shiny centre-parted hair.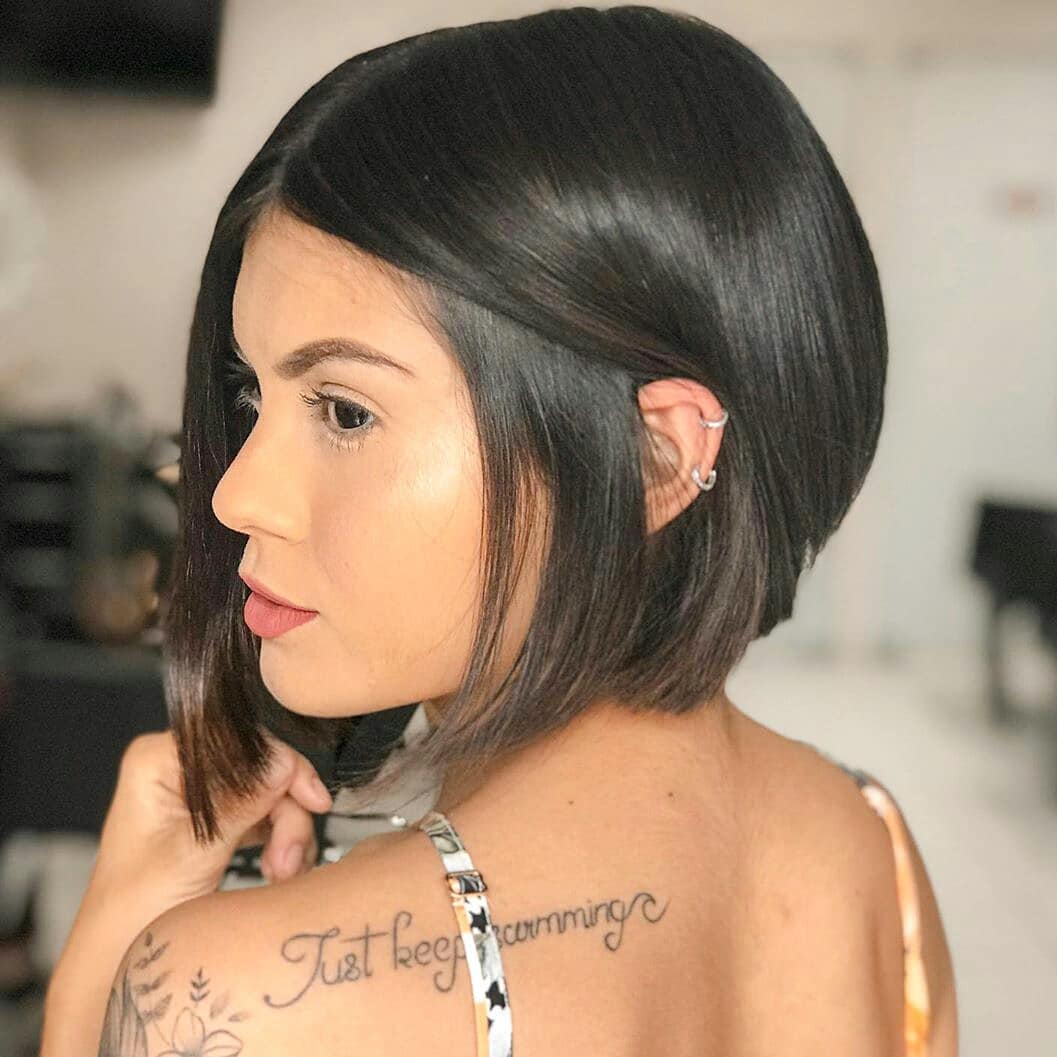 ↓ 20 – Long Bob
The long bob is a flattering hairstyle for many different face shapes, and it is the cut of the season. Cardi B recently stepped out in a hot new extended bob cut, and it looks great on her. Here are 25 Cute Outfits With Short Hair.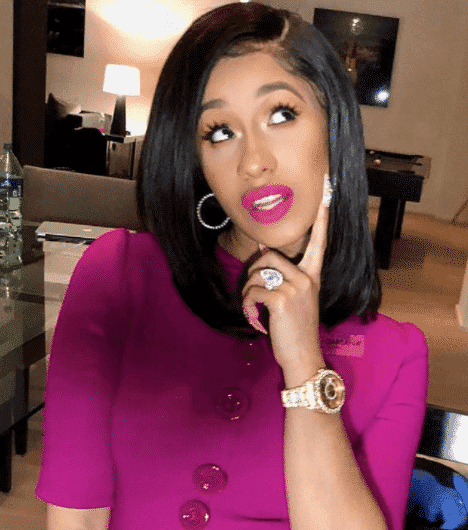 ↓ 19 – Elegant Mid-Length Bob Cut With Layers
Victoria Beckham has always been the queen of the bob cut, especially in the 90s. But recently, she went back to this hairstyle with a mid-length bob that was styled with layers that added a textured finish. Like Cardi B, she too went with a side partition, which tends to give more of a laid-back look.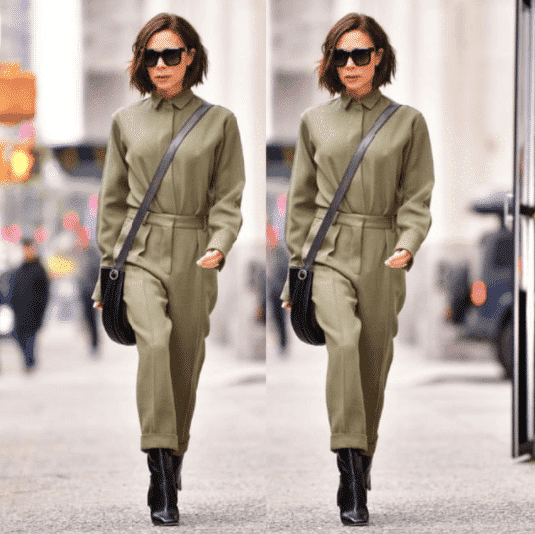 ↓ 18 – Time For A Change
It is said that a new hairstyle can have a significant effect on your personality. Others say that it can even change your life. The best thing about going from long hair to a bob cut is that it makes you feel younger and energized, making you fall in love with the new you. One of the most recent examples of a celebrity who went through a tremendous change is Zooey Deschanel. She has always been known for her long beautiful wavy hair, but for the start of this year, she pretty much surprised everyone with a bob cut, though she decided to stick with her bangs.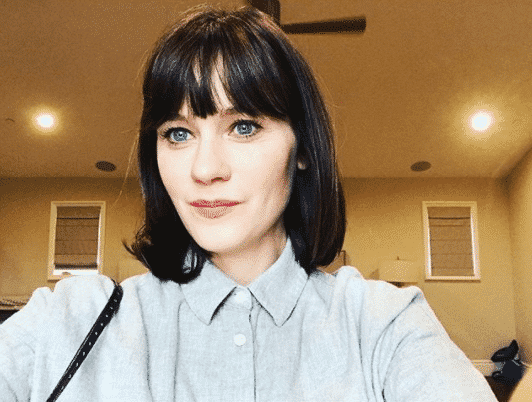 ↓ 17 – Color It
If you've had a bob cut for some time and don't feel like changing it, you can spice things up by going for new hair color. Our favorite and most recommended shade for this year is undoubtedly this beautiful pink perfection.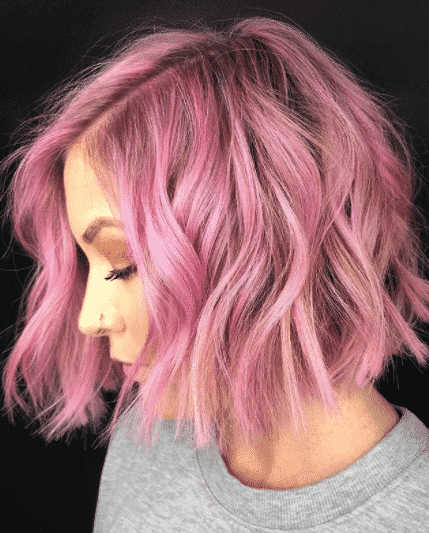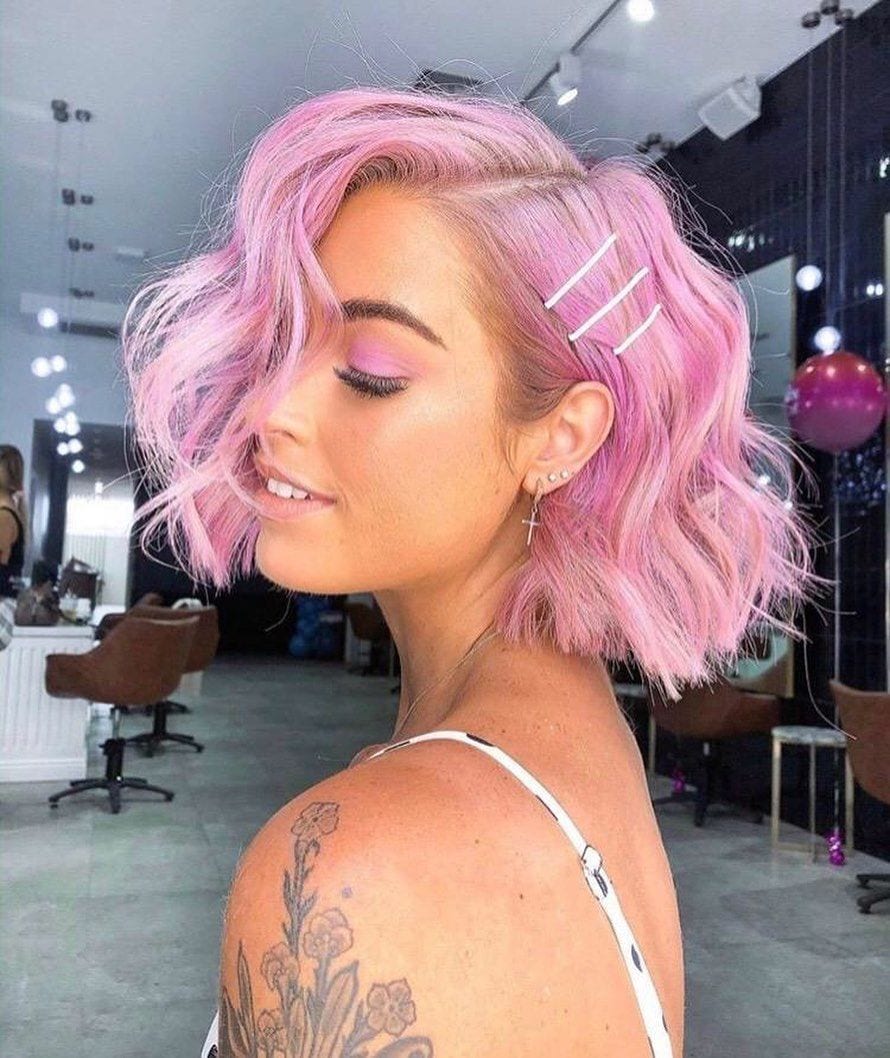 ↓ 16 – Beach Please
Girls with wavy hair are often reluctant when going for a bob cut, as it is usually considered to be a cut for straight hair only. However, this is just too far from the truth as bob cut looks equally good on wavy hair as well. We love this German beauty's take on a bob cut with beachy waves.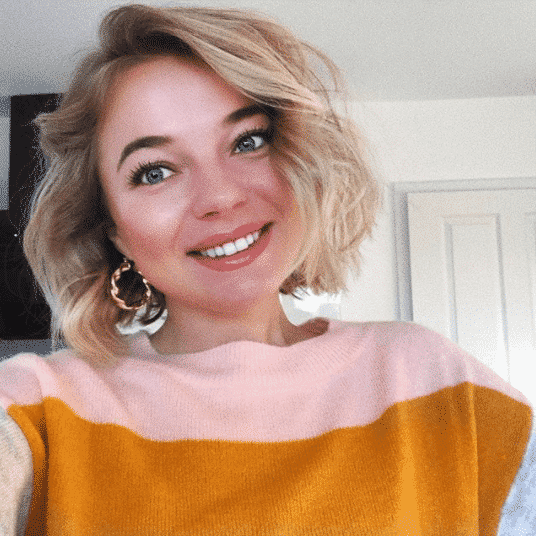 ↓ 15 – Straight Bob
Having a straight bob is the best thing that you can ever do. They are easy to style and maintain. Also, they grow in the same shape,so you don't have to trim your hair too much to maintain them.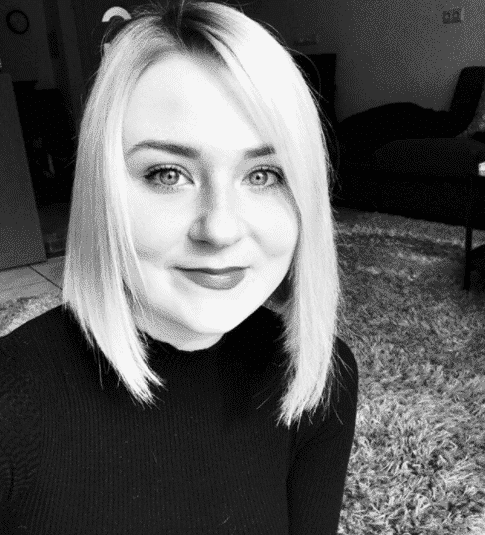 ↓ 14 – Asymmetrical Bob
For an edgy touch to your bob cut, go for the asymmetrical style that always gives off the most modern vibes. Just like Rebecca Hall
↓ 13 – Short Bob With Heavy Bangs
A short and blunt bob cut with heavy bangs looks great on round faces.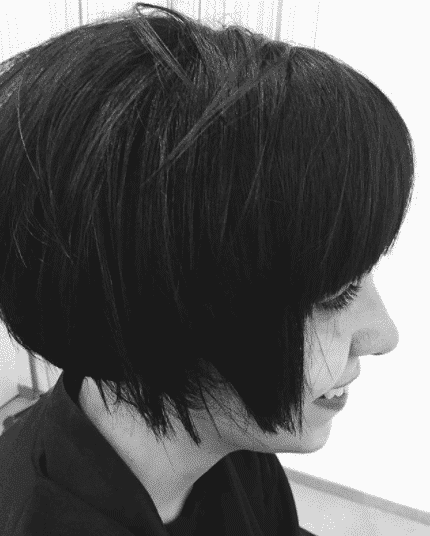 ↓ 12 – Cutest Hairstyles For Bob Cut Hair
After you've just had a bob cut, especially if you went from long hair to bob, you can feel like your styling options have become limited. However, there are still unlimited possibilities for you to style your hair differently for every day of the week. Our favorite styles are the top bun and the messy low bun, both of which are ideal for a casual look as well as for traveling.
↓ 11 – The Undercut Bob
For a funky look, nothing beats the undercut bob. If you're looking for a real statement-making hairstyle, then go for this trendiest look of this year.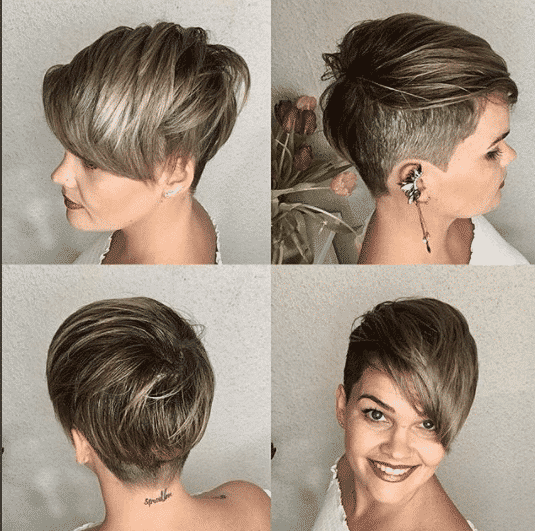 ↓ 10 – The Angled Bob
One of the most versatile types of bob cuts is the angled bob. This year, it has made a huge comeback, and there are unlimited ways to style it. You can also have a look at these 25 Stunning Ideas To Wear Earrings With Short Hair.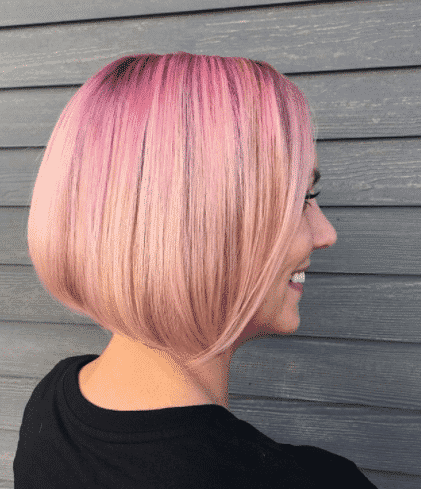 ↓ 9 – Inverted Bob
This is simply a trendier version of the angled bob.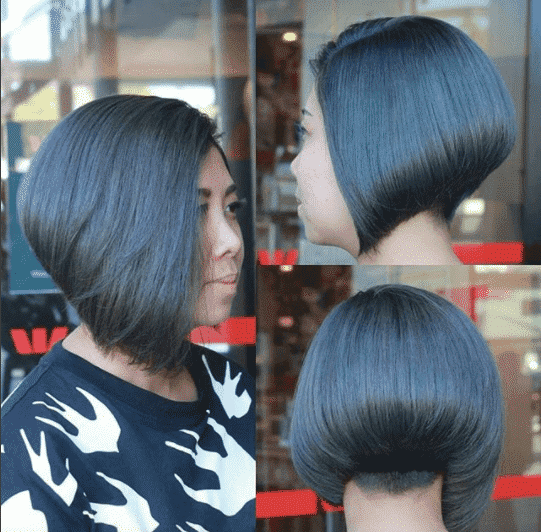 ↓ 8 – Razor Cut
Razor cutting is one of the best ways to complement your face shape as it helps frame it beautifully.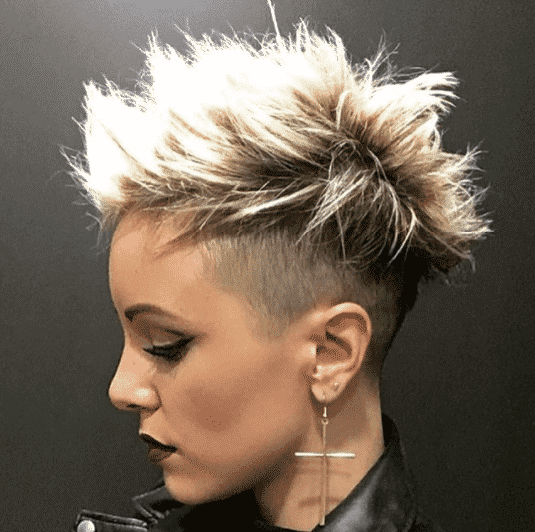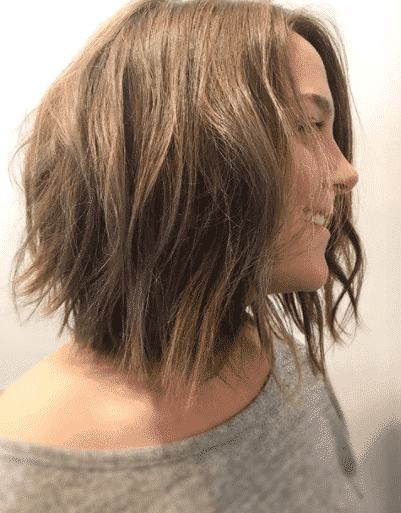 ↓ 7 – Blended Bob Cut
For those who want a softer look, this hairstyle is nothing less than a party at your backside.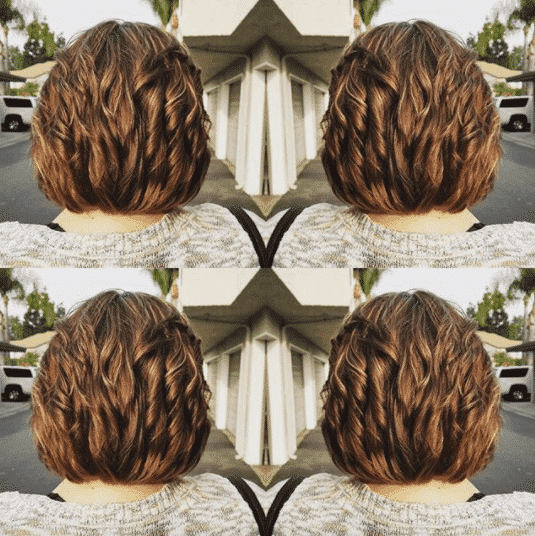 ↓ 6 – The Lob Bob For Thin Hair
If you have thin or fine hair and want a bob cut, then the best choice would be the lob bob. It is a type of bob that's neither too short nor too long, making it ideal for those who aren't comfortable or ready to go too short.
↓ 5 – Blonde Long Bob
We saw Selena Gomez transform from a brunette to a bob just last year, and it was indeed the most exotic bob transformation that we've seen. Don't miss out on these 14 Top Celebrities Inspired Short Hairstyles To Follow This Year.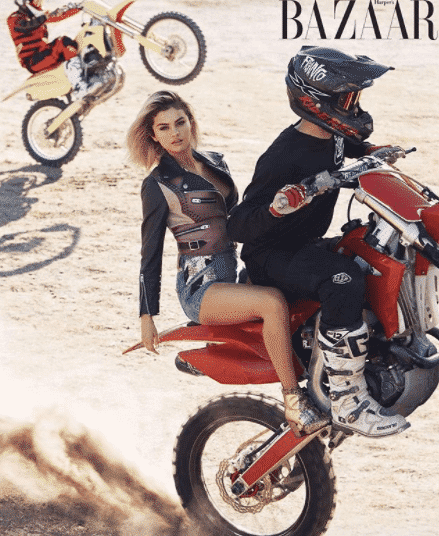 ↓ 4 – Vintage Faux Bob
This vintage-inspired 1920s look can never get old. Saleena Gomez undoubtedly looks like a dream in this haircut.
↓ 3 – Ombre Bob
Add a touch of ombre to your bob cut for a beautiful twist to your hair.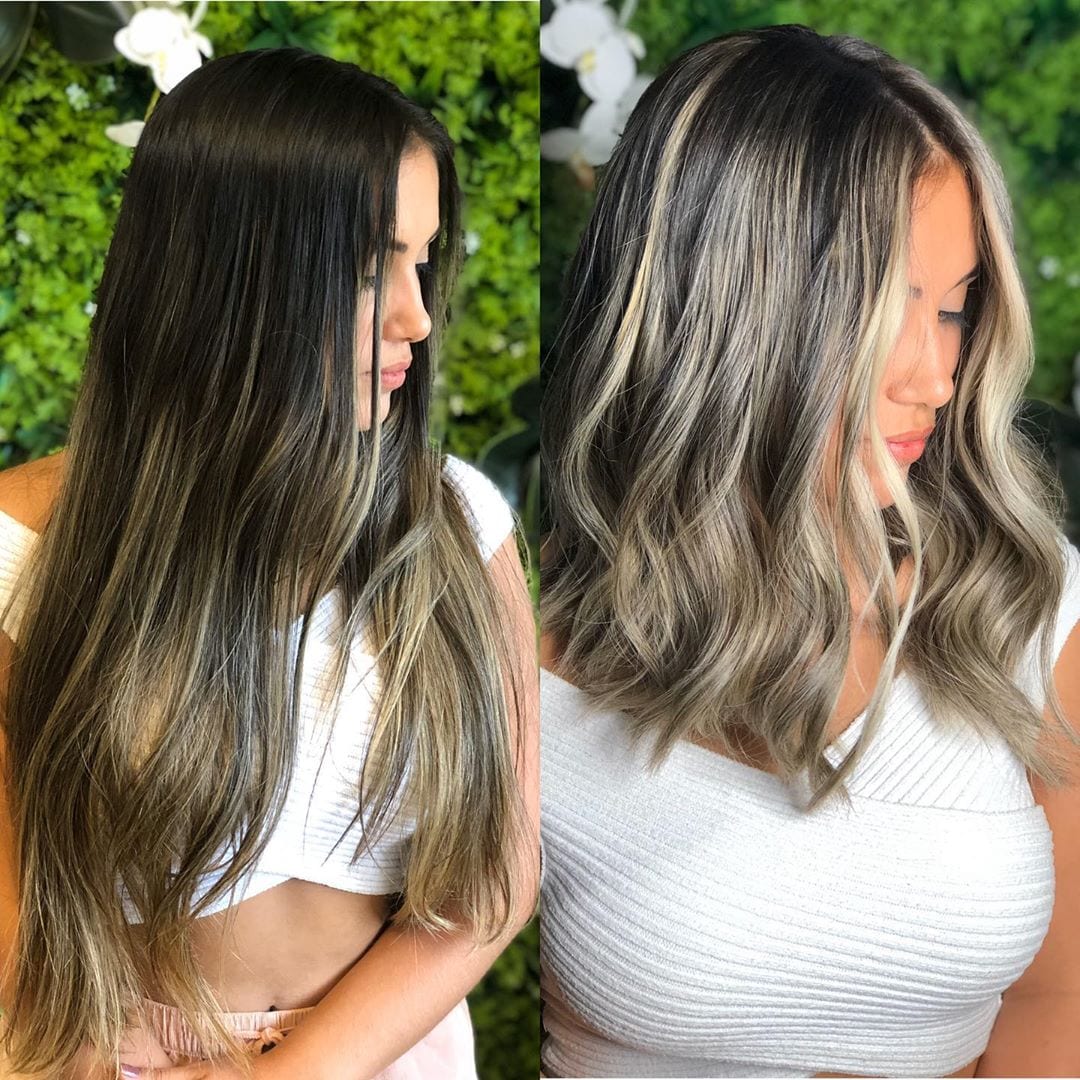 ↓ 2 – Pixie-Bob Cut With Braid Hairstyle
Create something unique with your hair and try out having hair pixie bob completely braided, you won't regret the decision.
↓ 1 – The Hairstyle Of The Year
At the top of our list, we have Kendall Jenner's beautiful hairstyle that is basically something in between a bob and a lob. This has been one of her shortest hairstyles in recent months, and it really compliments her.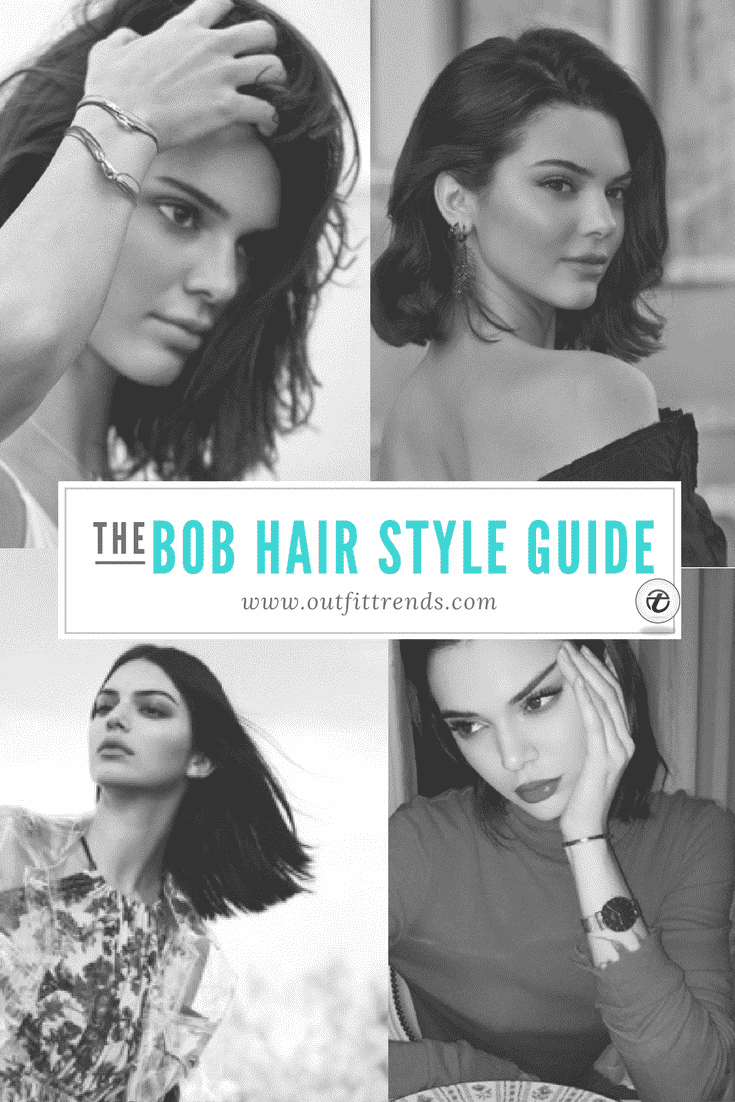 ↓ Before And After Looks
A haircut can literally make or break your entire look. If you think a haircut can not change anything, then you must check out the given below before and after examinations and see for yourself.