Most Trending Hairstyles for Teenage Girls this year. Every season we look for hairstyles that best suit the challenges of the climate and we make sure that it looks all so very awesome at the same time. And why shouldn't we? Hair is what brings about 90% of class in any outfit that one plans to wear.
There is so much swag in hairstyles that we can just not imagine. So for your comfort and fun, here are some ecstatic and DIY hairdos that you will love to try this summer for sure.
Here are about 80 fascinating and fun to do hairstyles that you are simply going to be enthusiastic about, we can assure you of that. Each and every hairstyle has been chosen keeping the teen fashion trends and choices in mind. So have a look and make your day bright and colorful with the ultimate swag that truly deserves your existence.
Teen Girls Latest Hair Trends to Follow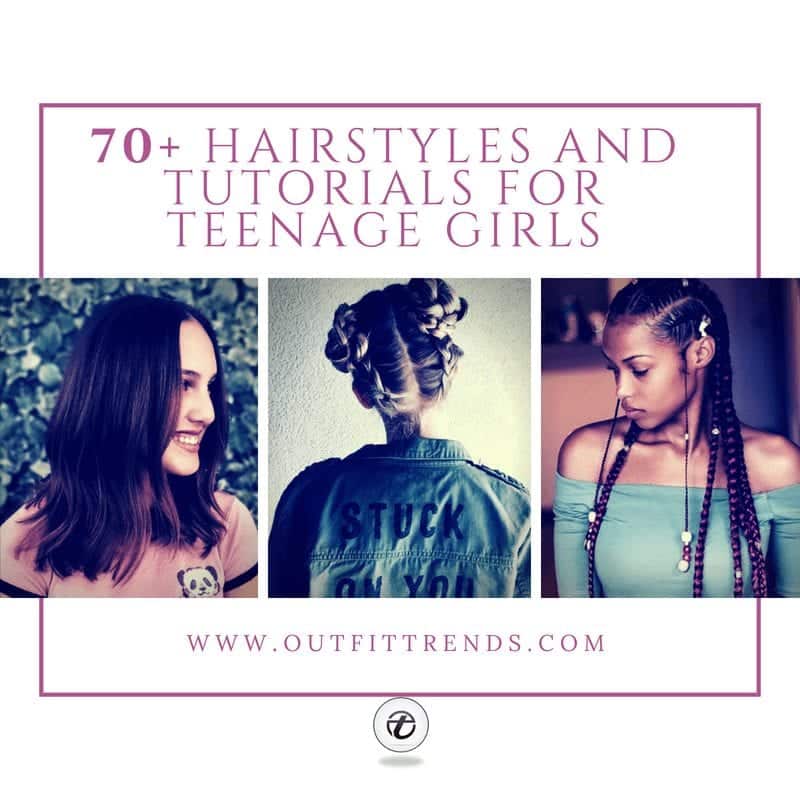 At Outfittrends, we always keep a special eye out for the latest trends for teens to follow and for simple ways to help them look their best. Which is why we discussed earlier the 18 Styles to Wear Ripped Jeans for Teenage Girls and today we'll be focusing on hairstyles. These hairstyles may seem not so approachable at first, but most of them are given with easy tutorials that will help you get the hang of them. And even if you don't understand them now, you can always look up for their detailed tutorials and you will surely find all the help that you need.
We plan to give you all sorts of ideas about hairstyles that you can choose for different occasions, ranging from everyday looks to wedding functions and even girls nights out. So without any more wait, let's have a look.
↓ 70 – Latest Hair Trend for Teens to Follow – Blorange
Yes, Blorange is the color we all need to look out for since it is officially the colour of the year. As evident by the name, blorange is a mixture of blond and orange color and it's getting viral for all the right reasons. You should also have a look at 15 Best Celebrity-inspired Hair looks.
First of all, it gives really nice soft vibes and it looks pretty similar to last years favorite hair trend; rose gold. But it's definitely a lot softer and more girlish, making it perfect for teenage girls. Many celebrities have already given it a try and we're sure that these amazing pictures you'll now see will make you want to book an appointment with your hairstylist as soon as possible.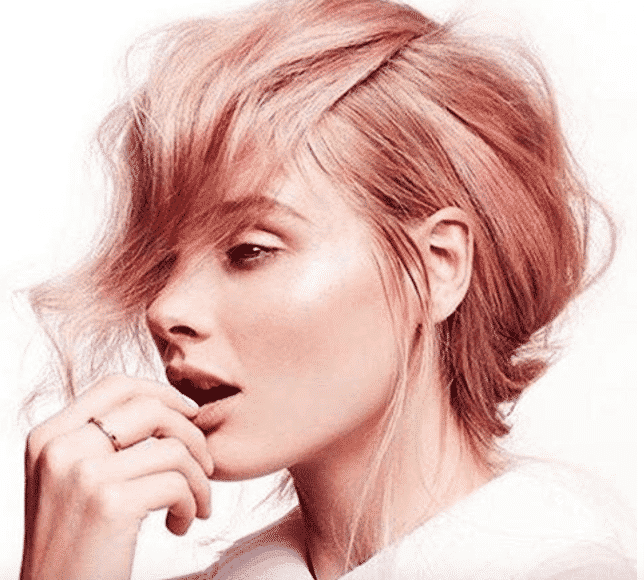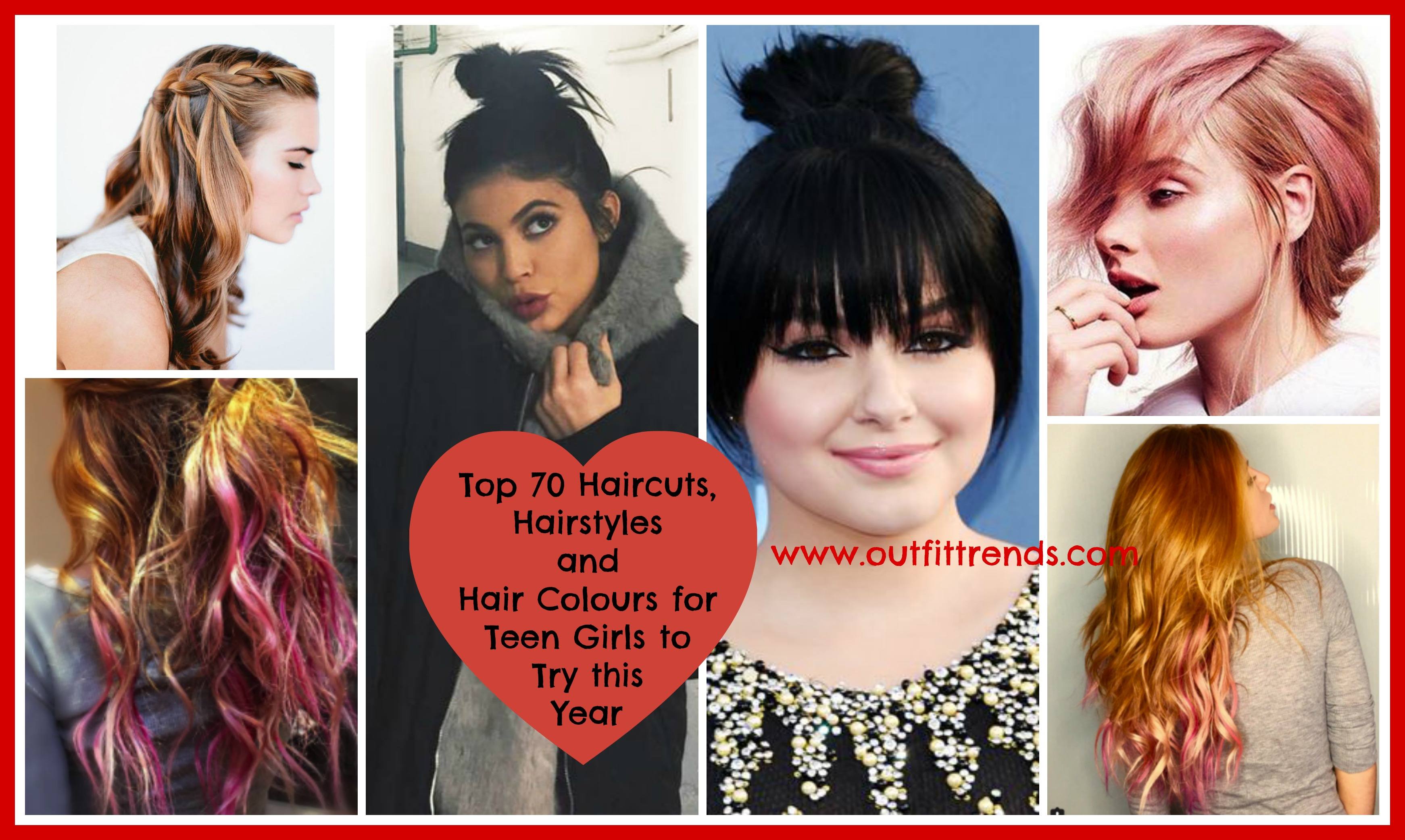 Have a look at Gigi Hadid rocking the hair color: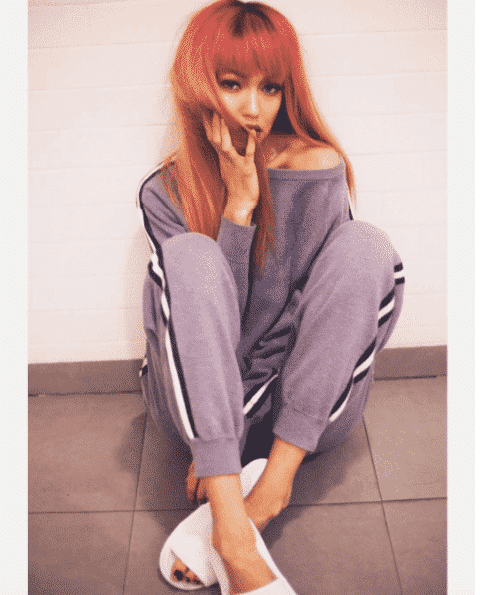 And here are a few more awesome shots of this "it" haircolor that is flooding instagram right now.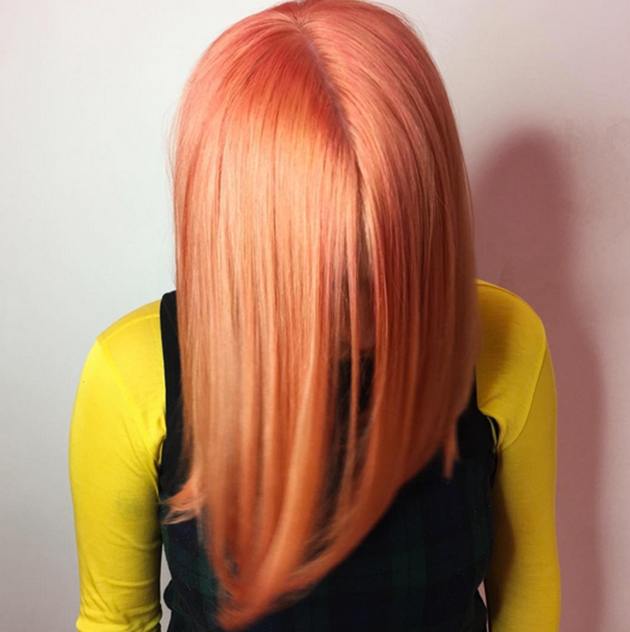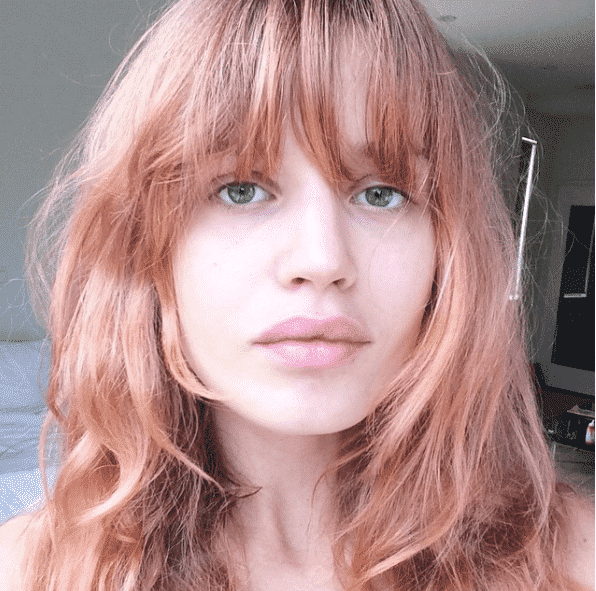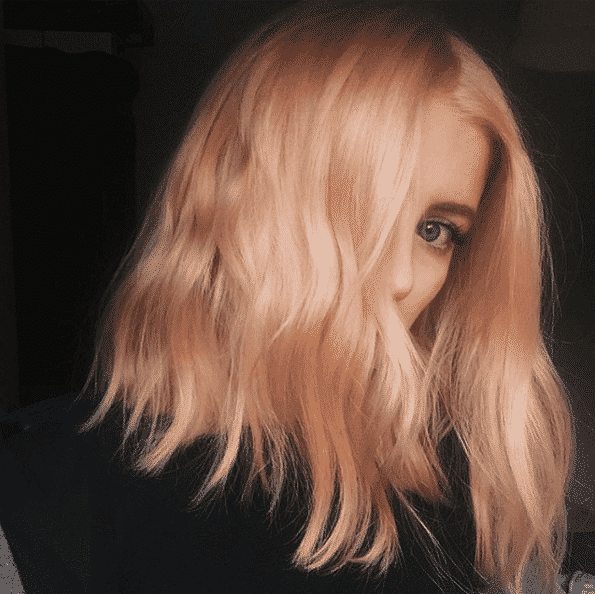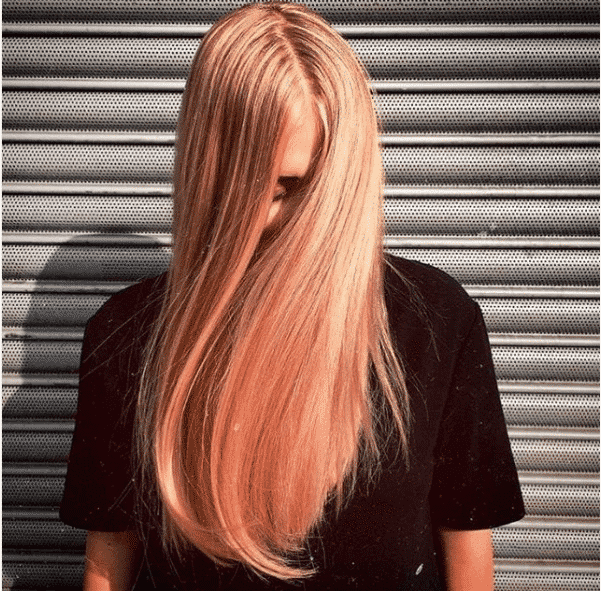 ↓ 69 – Celebrity Style Hairstyle for Curvy Girls
The Modern Family star Ariel Winters, who is currently 19 years old is a style icon for all plus size and curvy teens out there. If you have a round face or fuller cheeks then these haircuts and hairstyles of Ariel Winter are perfect for you.
Her centrally parted lob haircut: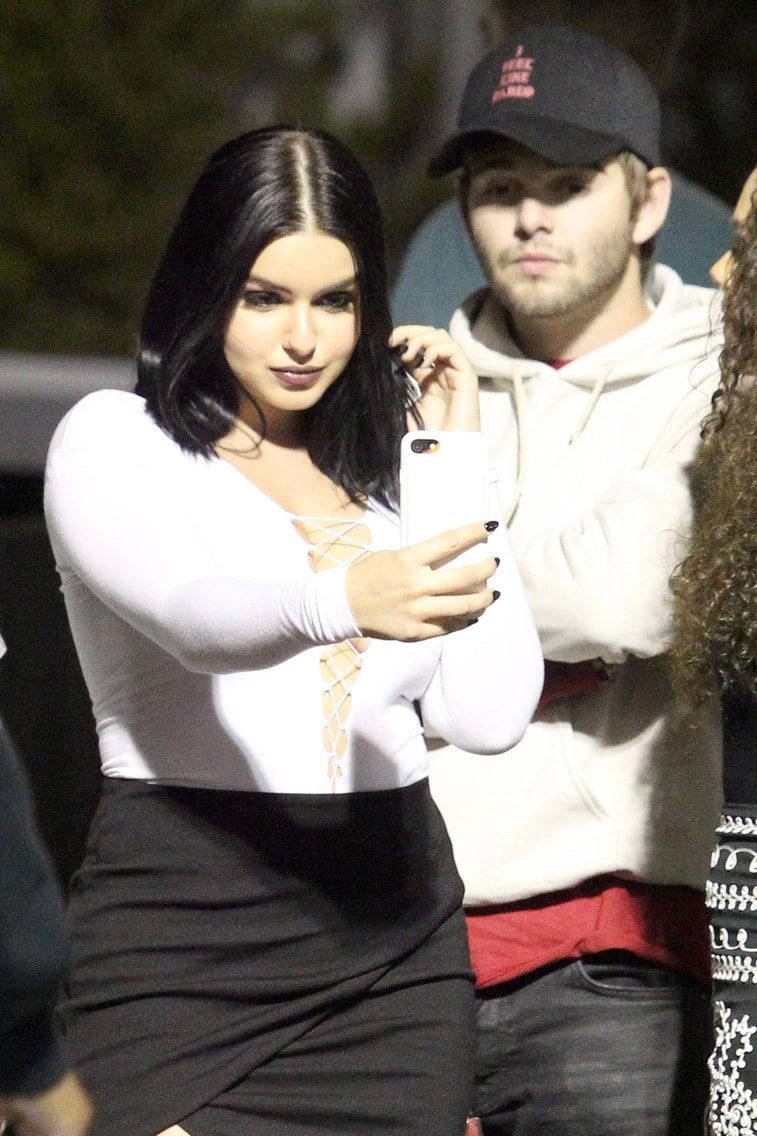 Her top bun paired with heavy fringe bangs gave her a very mature and edgy look and this is perfect for all teens looking for a hairstyle for some formal dinner or event. We also recommend that you check out these Half-Up Bun Hairstyles for Teen Girls.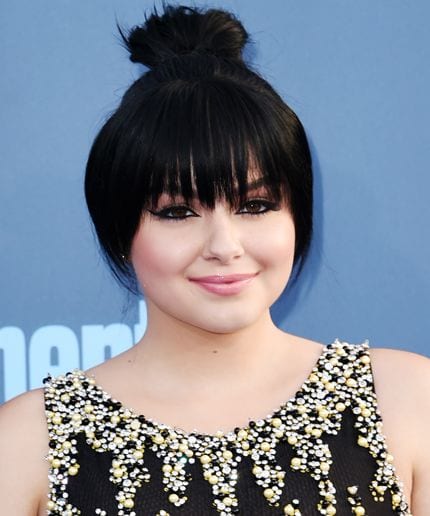 And here's a comparatively older photo of hers with her long fiery red locks and a half up braided hairstyle: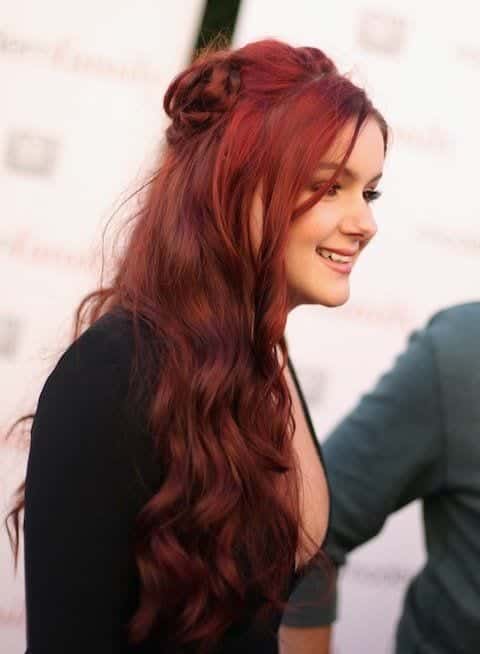 Via
↓ 68 – Teen Celebrity Style Hairstyle – Bella Thorne
Bella Thorne amazed everyone in 2016 with her amazing pink and red hair. Her hair stylist described the color as "Apricot infused with Arctic Rose." It even sounds scrumptious, doesn't it?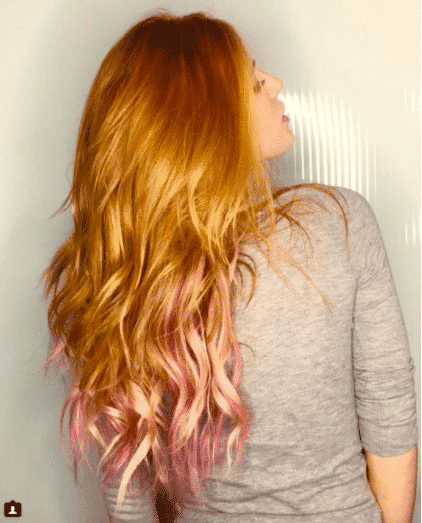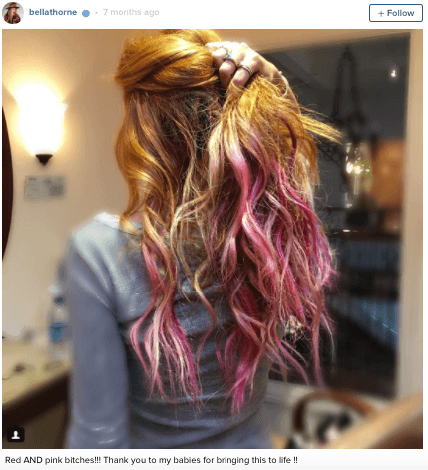 Via
↓ 67 – Half Up Lace Rose Tutorial
This is a perfect hairstyle for valentines day or just your regular date night. The best part is that its really easy to do and hardly takes about 15 minutes to complete. Here are the step by step instructions that are further elaborated by the image tutorial:
Start by securing the middle section of your hair with a pin, so that the left and right side of your hair can be easily handled.
Take a portion of hair from one side and divide into three parts like you do for a normal dutch braid.
If you have bangs, then start from right above them.
On every third turn, keep adding a little bit of hair to the top section but not at the bottom and this will help you make the lace braid.
You can keep braiding downwards initially and then slowly turn it backwards to the back of your add, while you keep adding a small section at the top of the braid every time.
When you have reached the back of your head, stop adding hair and just braid to the end of the strand, tieing up the end with a little hair elastic.
Repeat the same thing on the other side of your head.
Once both braids are done, fluff them up by tucking on the sides.
Take one braid and roll it up in a flower or round shape and then secure it nicely with bobby pins.
Wrap the second braid around the first one.
And you're done! You can curl up the rest of your hair if you want for a more romantic look.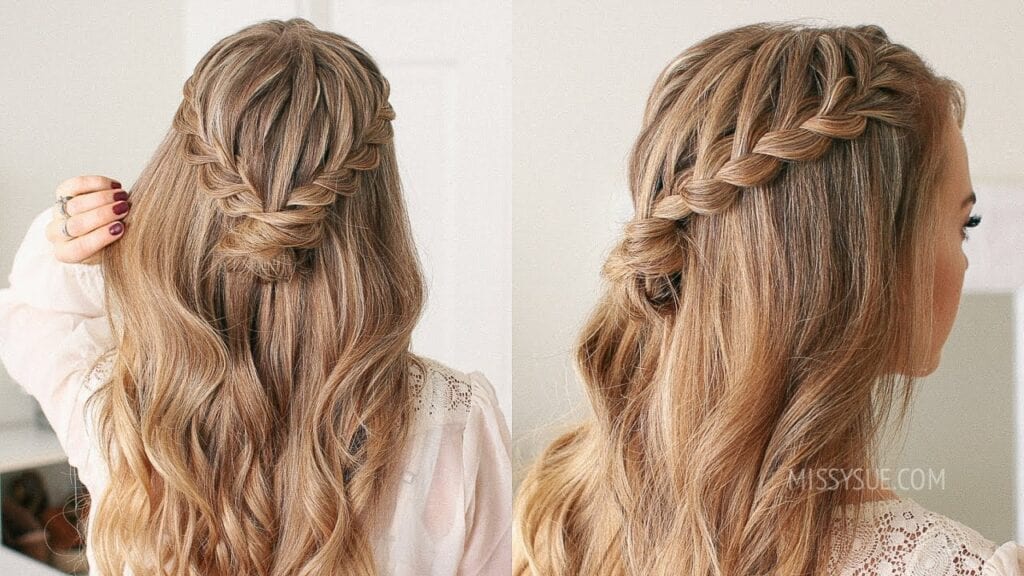 ↓ 66 – Khaleesi Inspired Twisted Hairstyle Tutorial
If you're a Game of Thrones fan then you could not have missed the gorgeous hair-dos that are pretty much a part of her personality. Here's one of the easiest and yet beautiful hair-do, let's have a look at the steps:
Start by gathering the upper part of your hair together and securing them with a clear elastic band.
If you have bangs you can leave them out and if you don't, you might want to leave a few strands on one or both sides so they can frame your face.
Divide the hair into two sections and then loop them through the ponytail to create the first twist.
Grab half of the hair from both sides to make another pony.
Then repeat the third step, creating another twist.
You can loosen up the twists or tighten them if you want.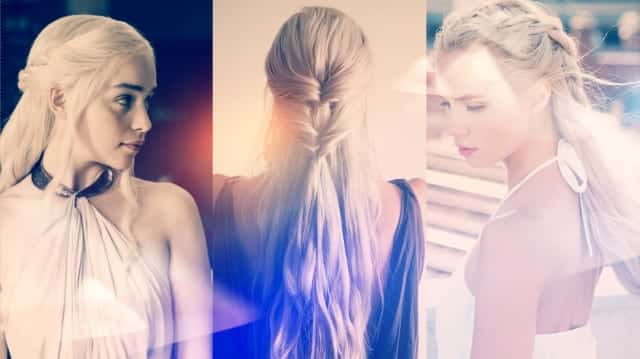 ↓ 65 – Braided Band with Messy Ponytail
There are many different ways to make a braided headband, here are the steps for the easiest one:
Divide your hair into two parts, the front, and the back one. Then tie back the back part so it doesn't get in your way and you can easily focus on your headband.
Move all your front hair to one side and brush them well.
Separate into three sections and start dutch braiding, bringing in a section of a hair and adding it into every third turn.
Keep working your way downwards till you reach your ear.
Pin down the braid and combine with the rest of your hair for a messy ponytail effect.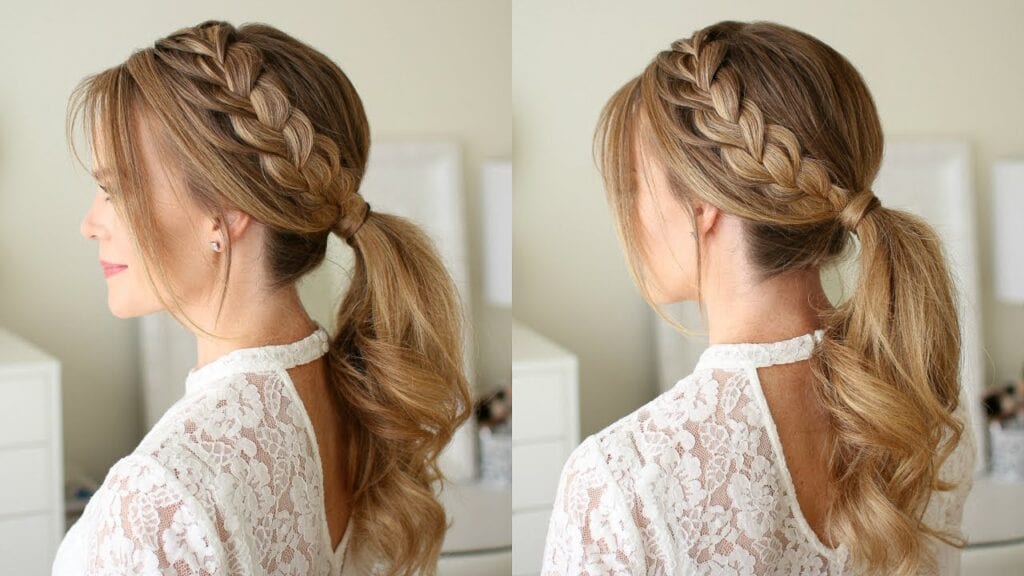 Here's a video tutorial with step by step instructions for four different ways of doing your braided band, choose the one that you find the easiest to do:
↓ 64 – Simple Wedding Guest hairstyle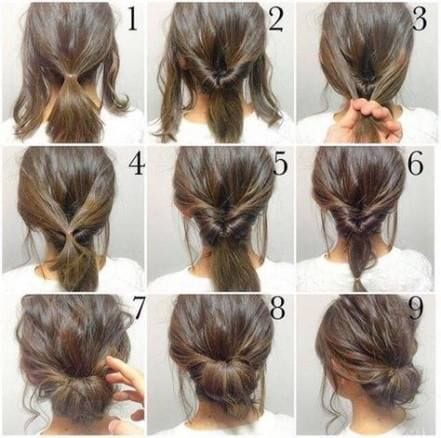 ↓ 63 – Double Fishtail Braid with Flower Accessories Tutorial
The name 'fishtail braid' can often be intimidating for most first-timers as it is usually considered to be one of the most difficult braids. However, considering how good it looks on most face shapes, we definitely suggest that you give it a try. Trust us, its not half as difficult as its expected to be. Moreover, it looks gorgeous on almost every occasion, whether you're going shopping, to the beach or even for college and work. For parties, you can glam up your fish braids with accessories like flowers. And they go really well with a boho dress so if you're looking for bohemian vibes, this is the hair-do to choose any day.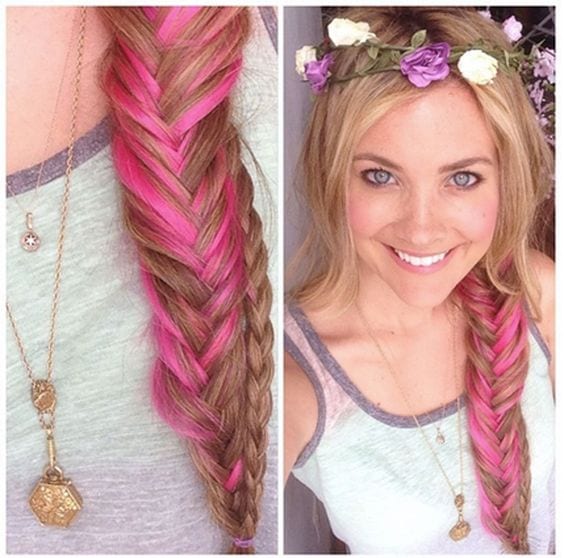 ↓ 63 – Disney Hairstyle for Teen Girls
We all have our favorite Disney princesses and their hairstyles and makeups were definitely inspiring to most of us since our childhoods. So if your favorite Disney princess happens to be Cinderella, you would love to pull off this hairstyle. If you're looking for a holiday hairstyle then do give this one a try.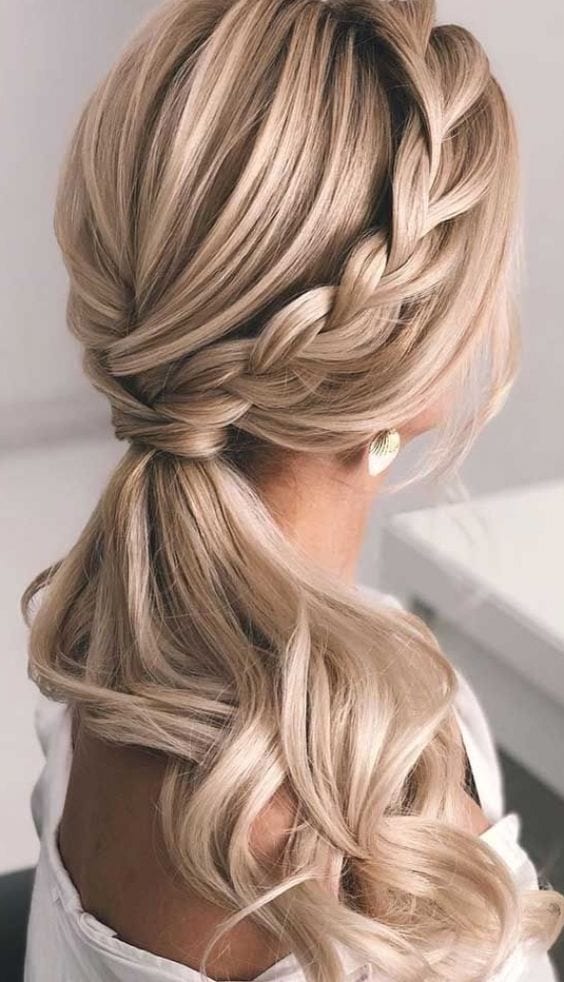 My personal favorite Disney princess is always going to be the gorgeous Belle from beauty and the beast so here's a video tutorial to help you get her look:
You can also add some accessories to this hair-do for a chic prom look.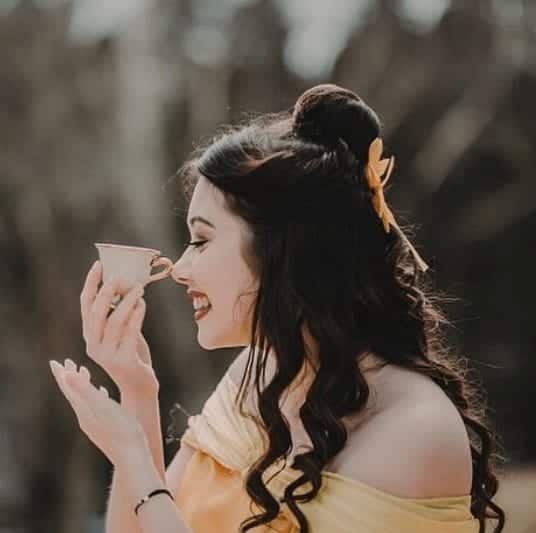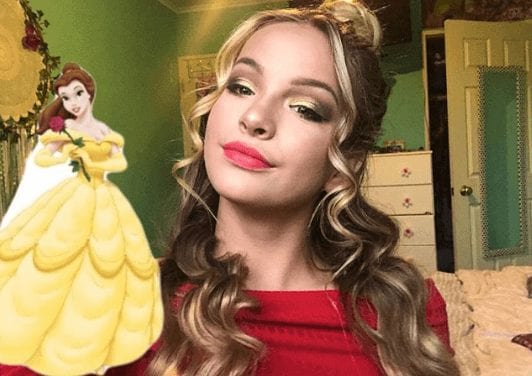 Via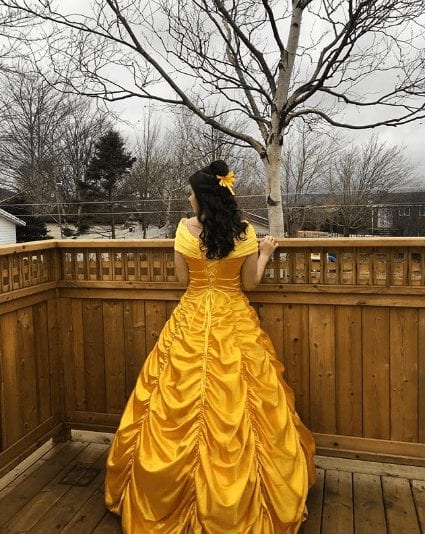 ↓ 62 – Half Up Party Lob
Another easy peasy hair-do that you can master in no time! Tip to make your hairstyle stay longer: Use a touch of hairspray after every few steps! Hair sprays don't just let you carry your hair for the whole day but they also protect them and give a natural shine. Hair sprays also minimize the frizz in your hair but you must be careful when buying one as you need to keep your hair type in mind.
Buy a strong-hold hairspray only if you have really thick hair that can get very unruly. Our recommended hairspray for such cases is the L'Oréal Elnett Extra Strong Hold or Catwalk Your Highness Firm Hold Hairspray By Tigi.
For braiding and straight hairstyles, go for the light-hold spray like the L'Oréal Paris Elnett Diamond Hold Hairspray or the Philip Kingsley Finishing Touch Hairspray.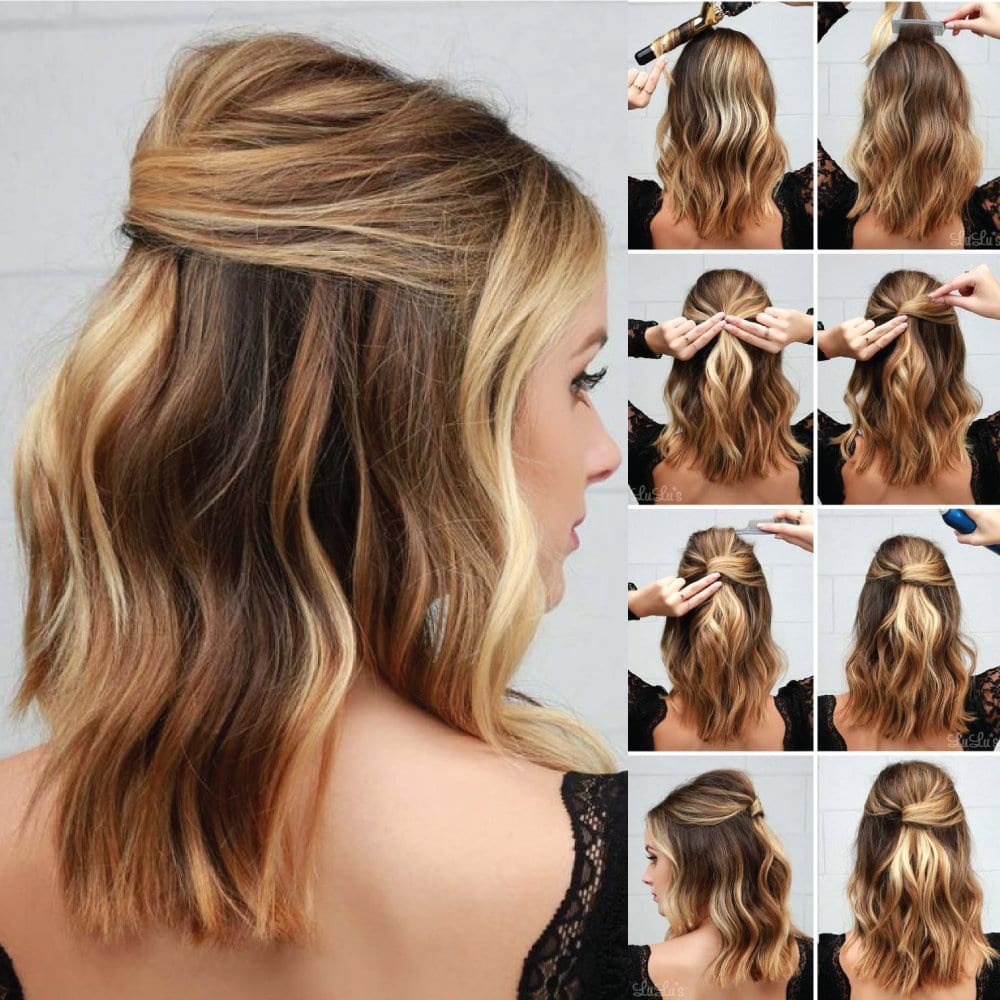 ↓ 61 – Fanciest Side Braid Hairstyle for Prom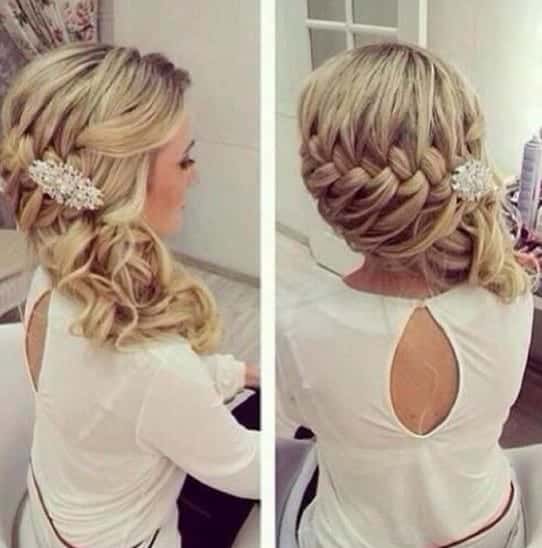 ↓ 60 – Half Up Hairstyle for Long Hair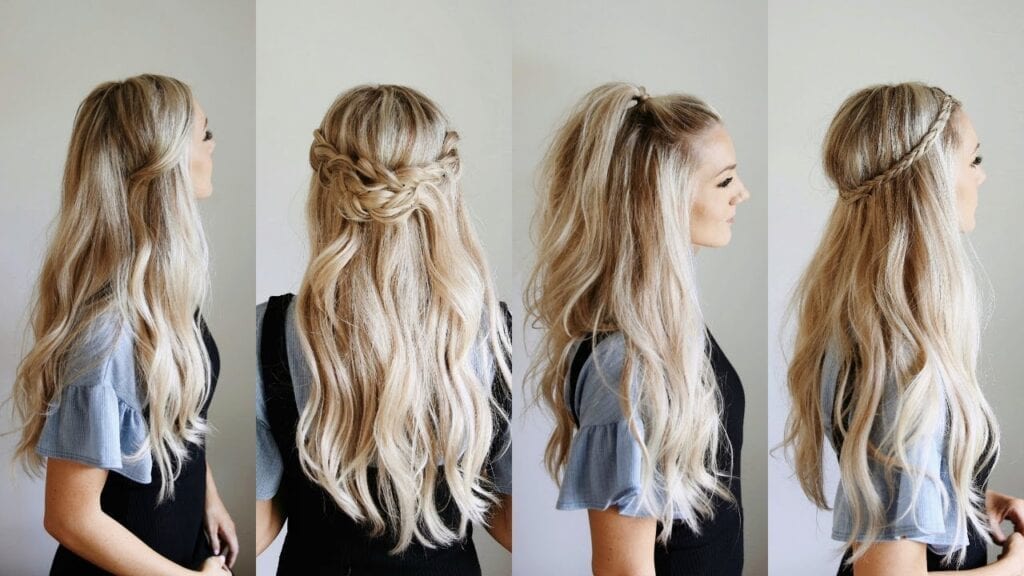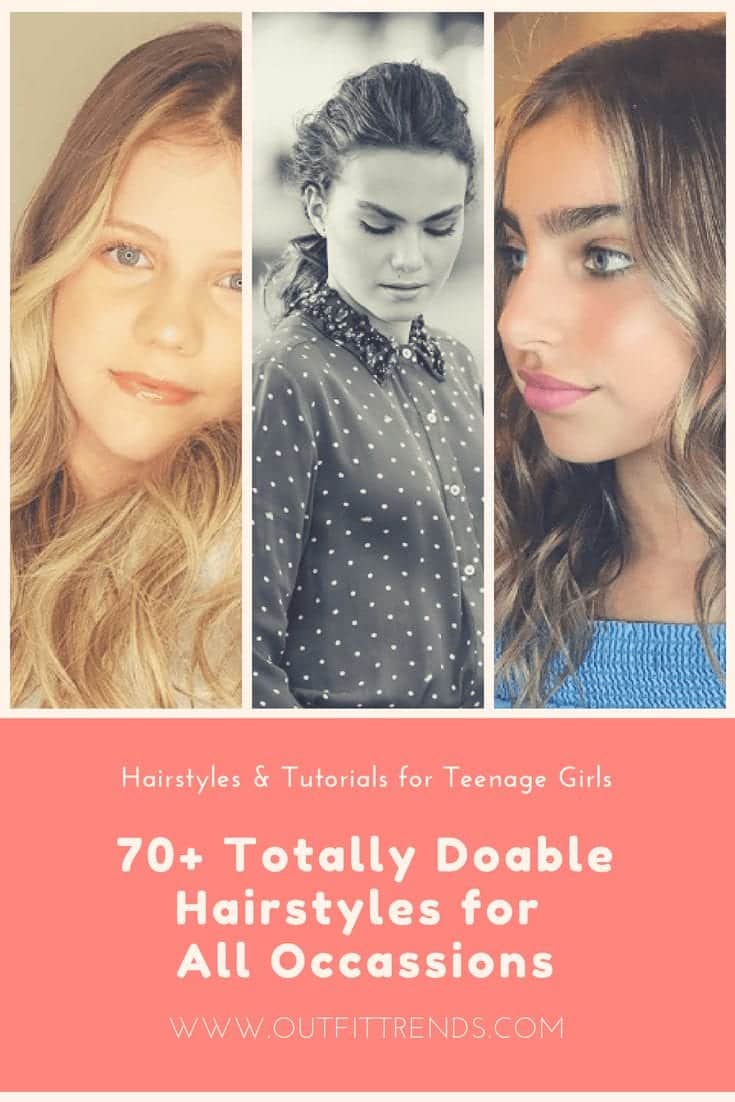 ↓ 59 – Rose Braid Tutorial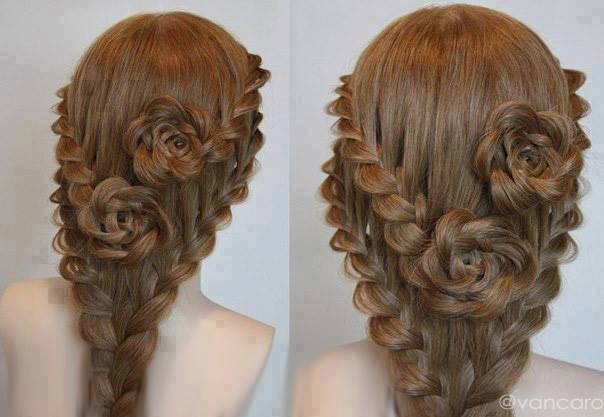 ↓ 58 – Sock Bun Tutorial
Why invest in fancy tools when you can easily manage this sexy hairstyle with just a sock. That's right, your regular sock can help you achieve this fabulously classy and sleek bun.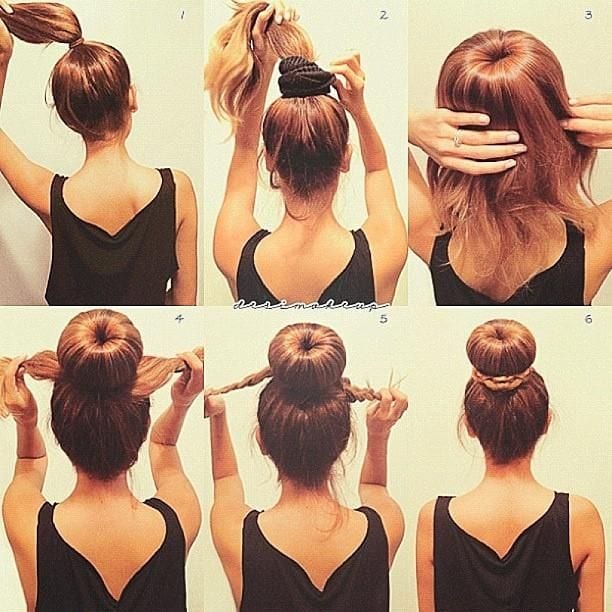 ↓ 57 – The Gatsby Curls Tutorial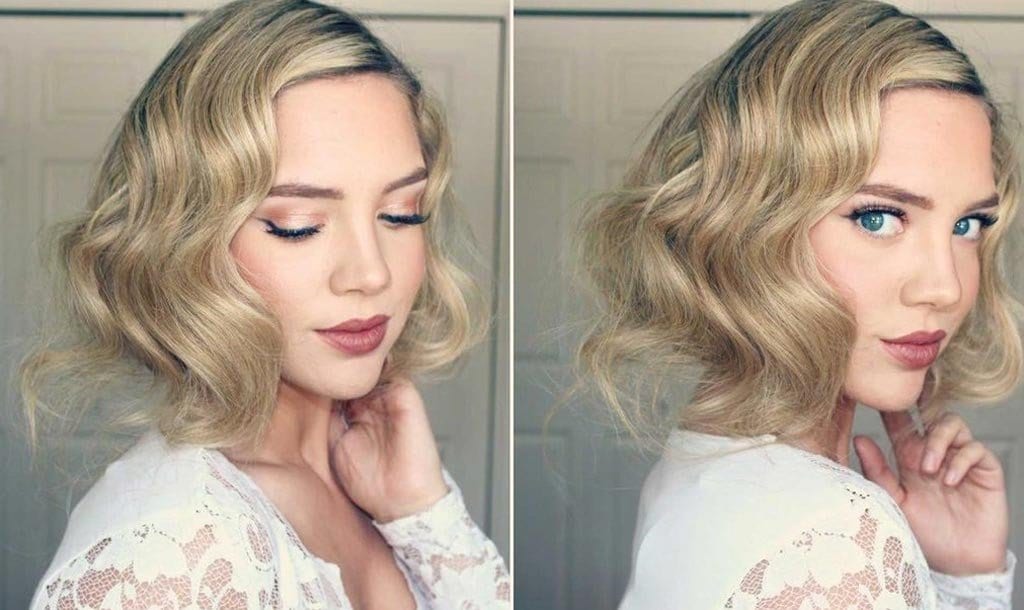 ↓ 56 – Easy Updo for Shoulder Length Hair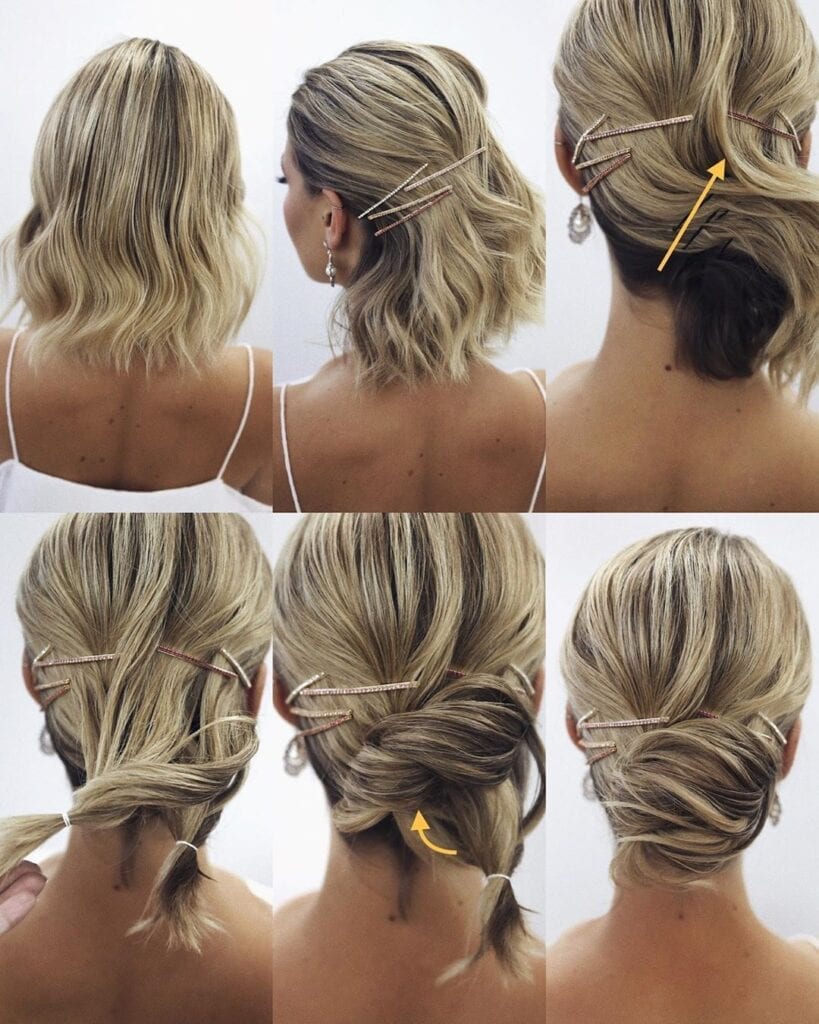 ↓ 55 – Side Bun Hairstyle
The super sexy and messy side bun can be done within seconds and it looks great as an everyday hairstyle. You can choose it for everyday chores or just relaxing at home. This is the ideal look for the lazy girl. You should also check out these Top 70 Fall Outfits for Teen Girls to Copy This Year.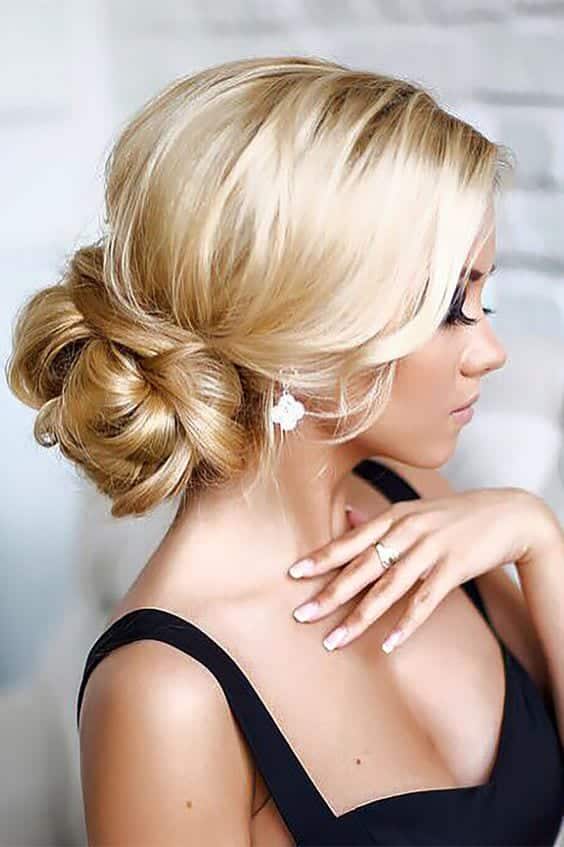 ↓ 54 – Half Up Fishtail Braid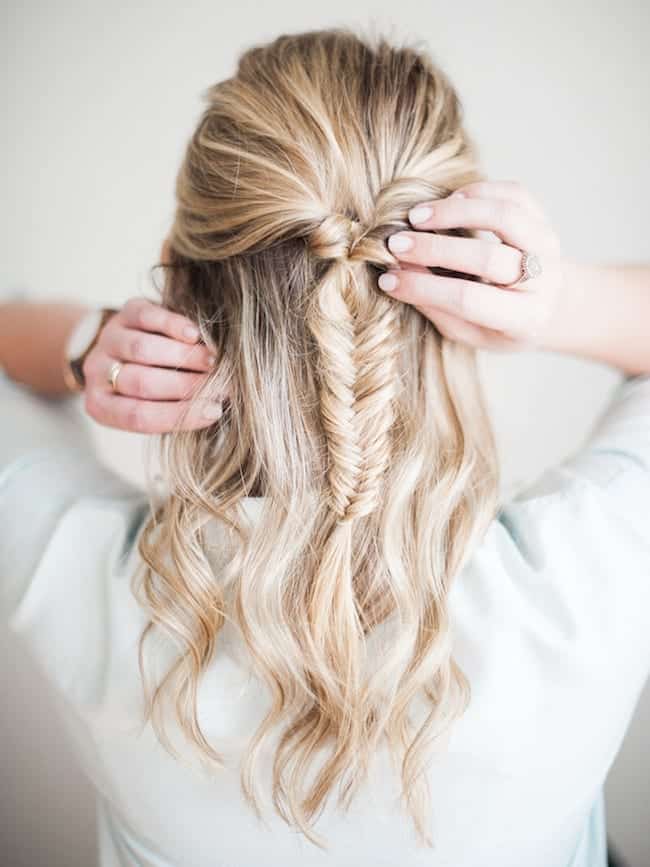 ↓ 53 – Half Up Boho Braids Tutorial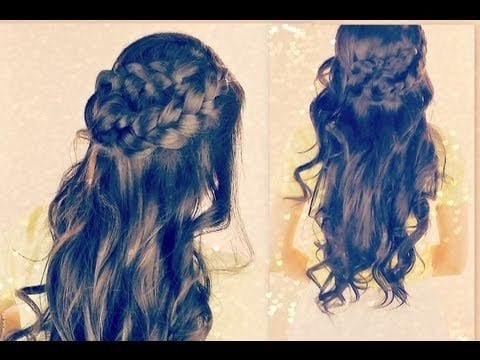 ↓ 52 – Step by Step Waterfall Braid for Medium Length Hair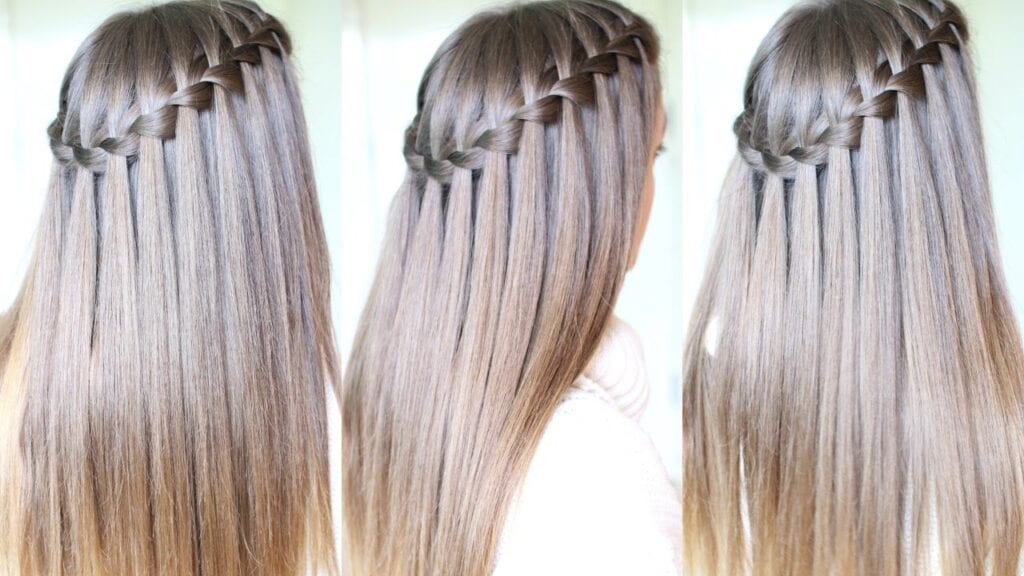 ↓ 51 – Chic Boho Hairstyle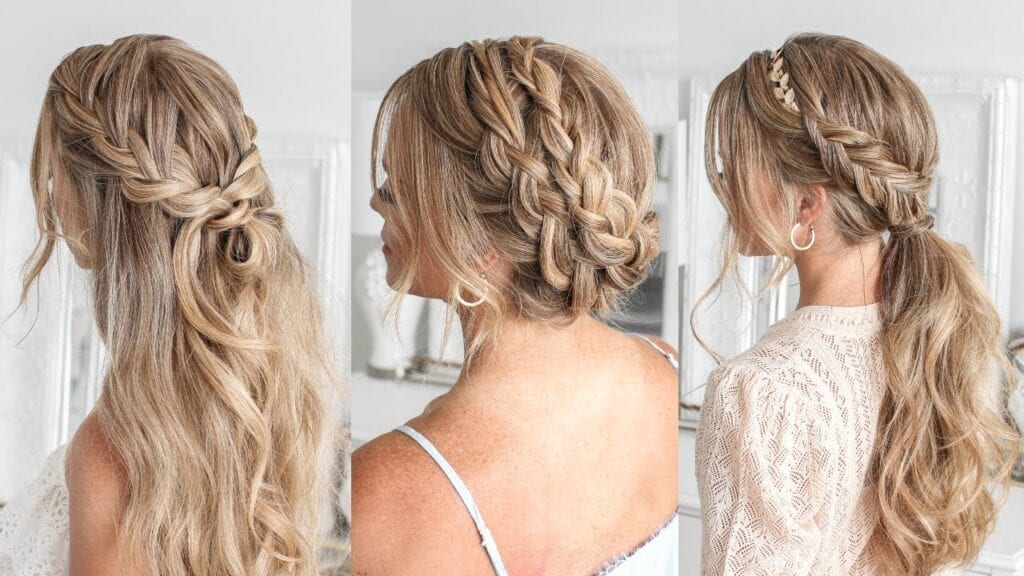 ↓ 50 – Ombre Hair Colour for Teens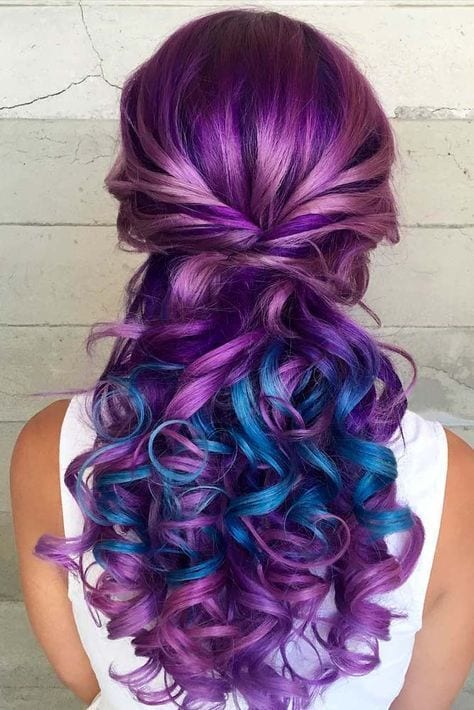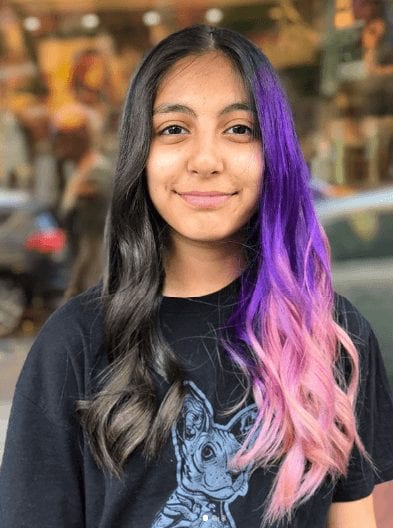 ↓ 49 – Elsa Braid Tutorial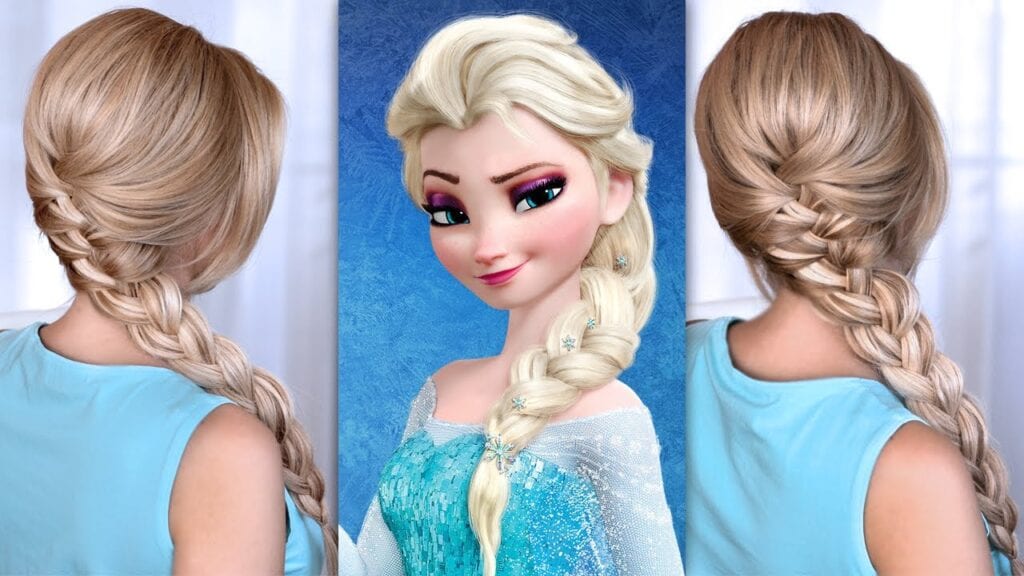 ↓ 48 – Wedding Updo for Short Hair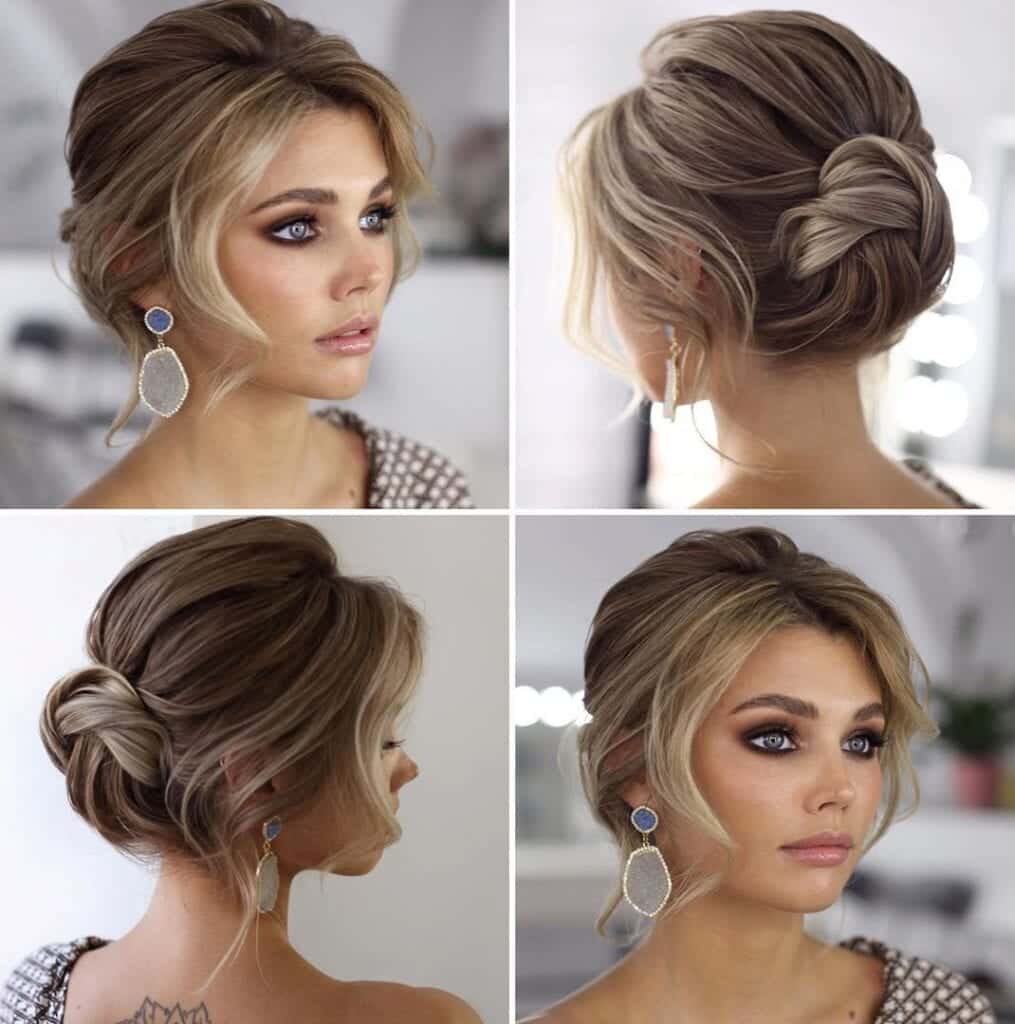 ↓ 47 – Headband Hairstyle for Medium Curly Hair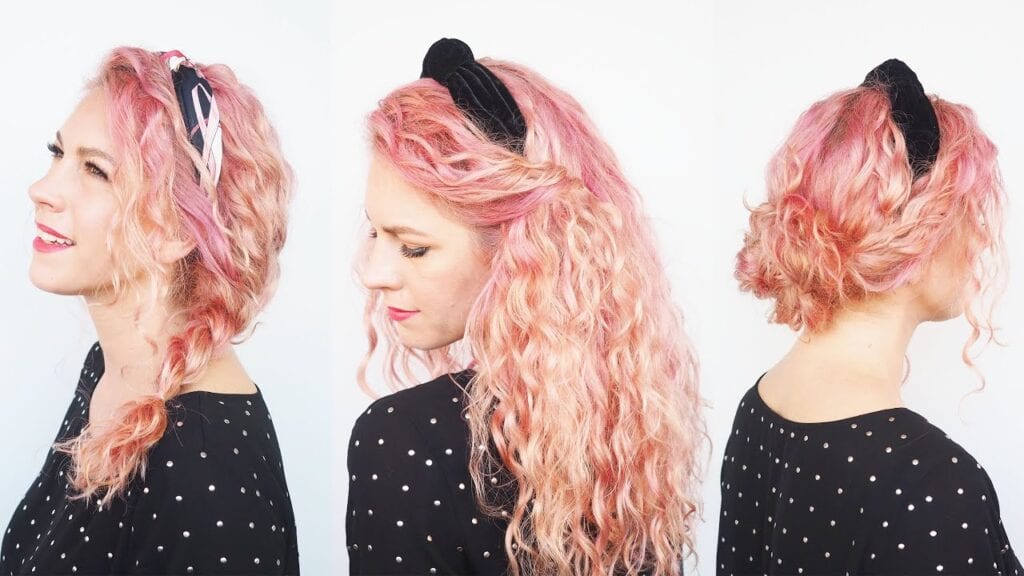 ↓ 46 – Braided Crown for Prom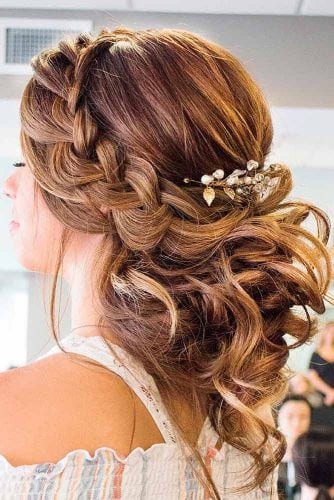 Do check out these 10 Best Prom Outfit Ideas for Teen Girls This Year.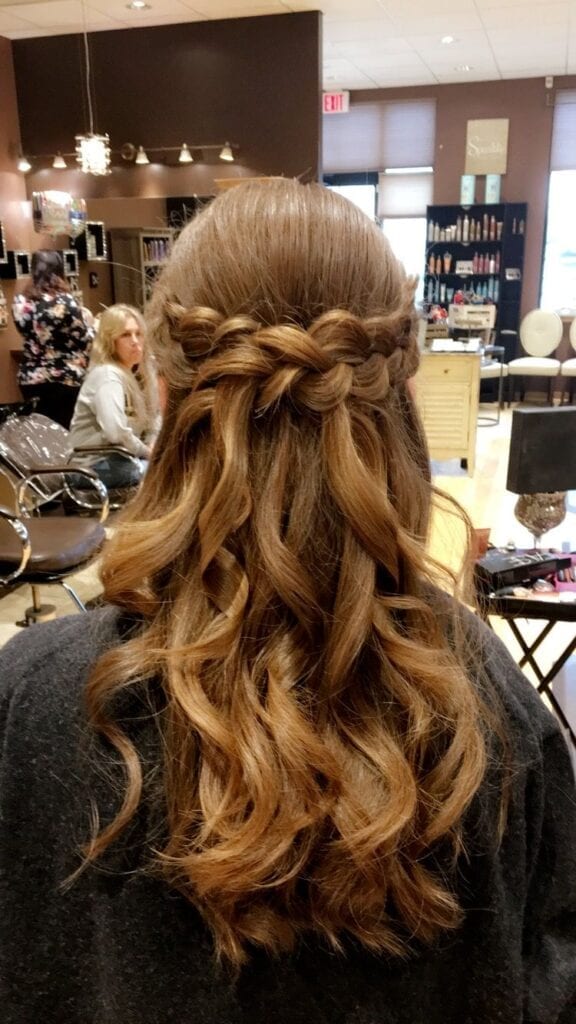 ↓ 45 – Twisted Crown Updo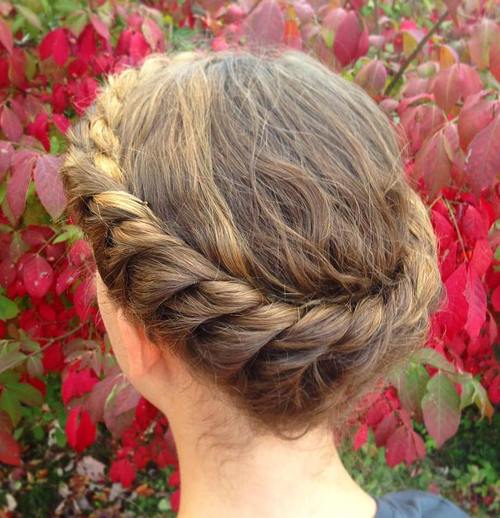 ↓ 44 – Braids with Wavy Hair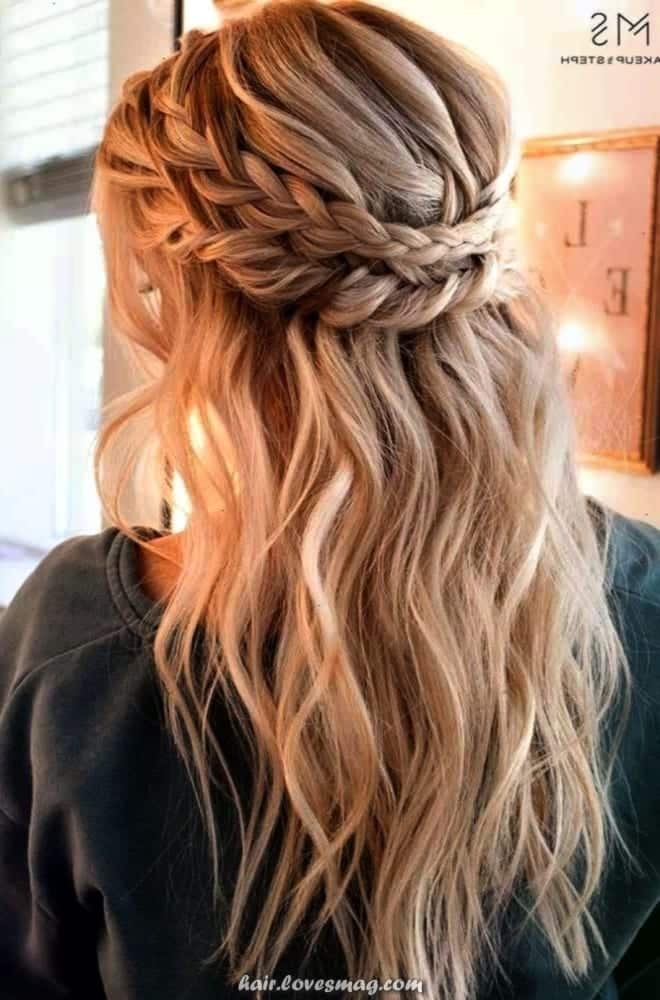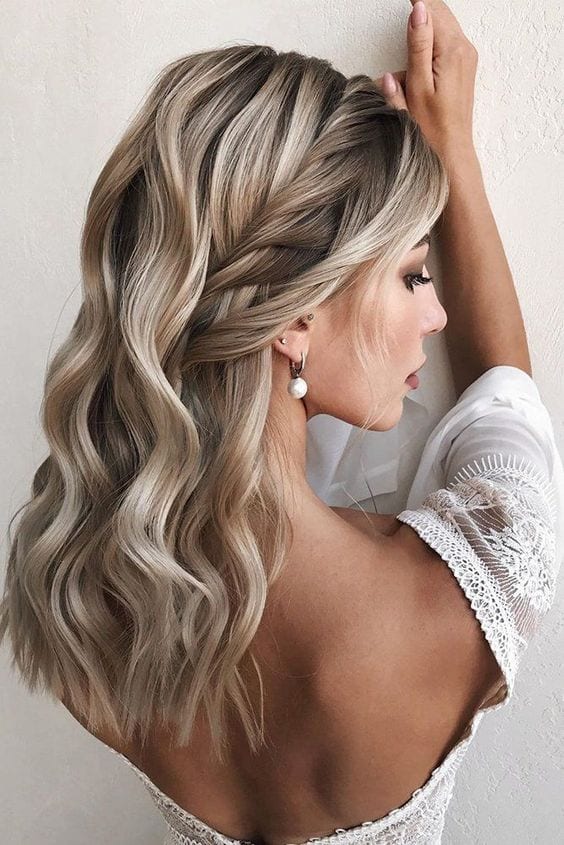 ↓ 43 – Celtic Knot Half Updo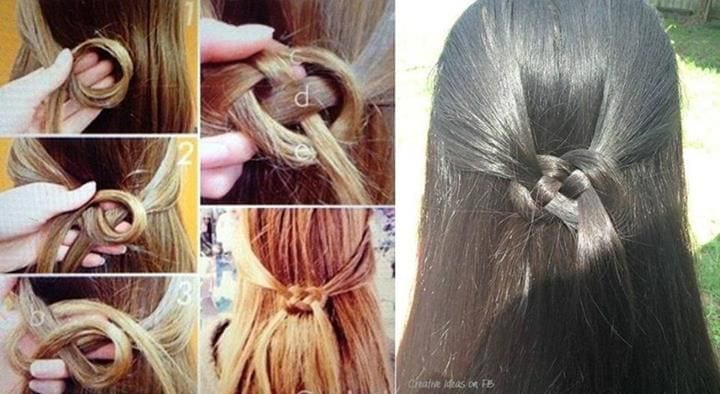 ↓ 42 – Side French Braid Bun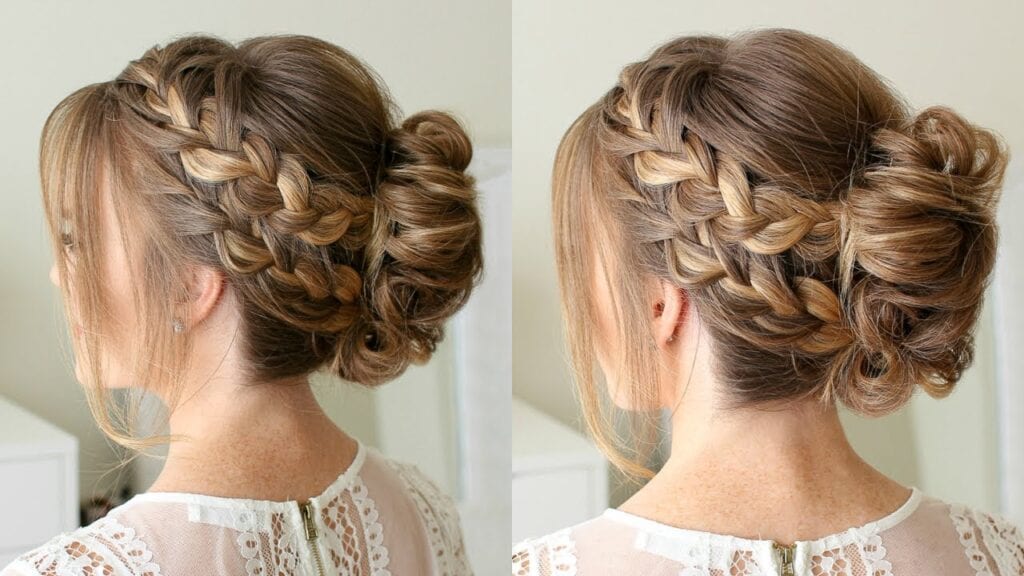 ↓ 41 – How to Make the Perfect Pony for Teen Girls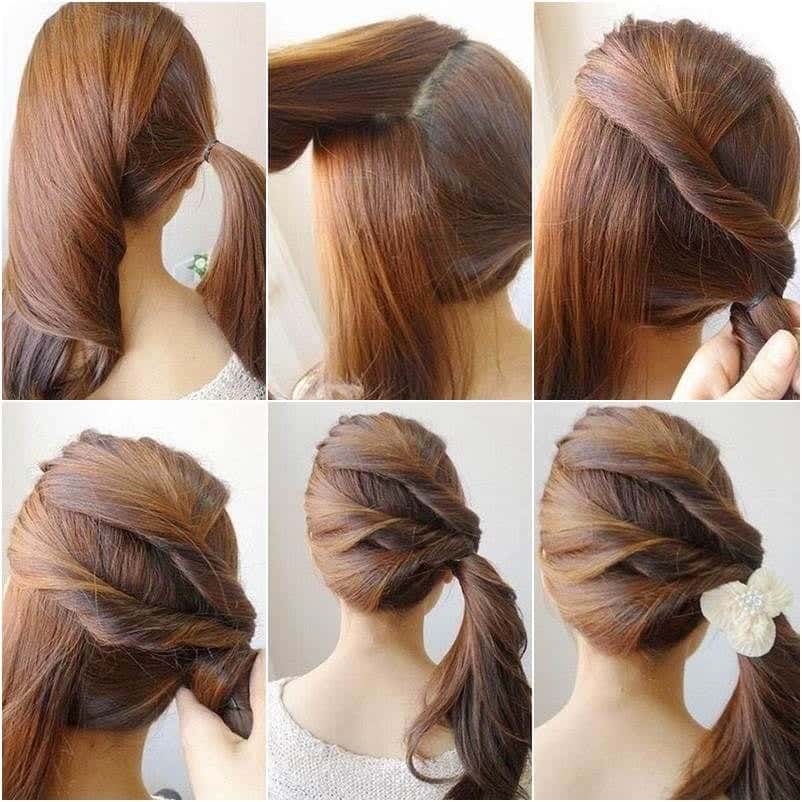 ↓ 40 – Stacked Topsy Tail Braid Tutorial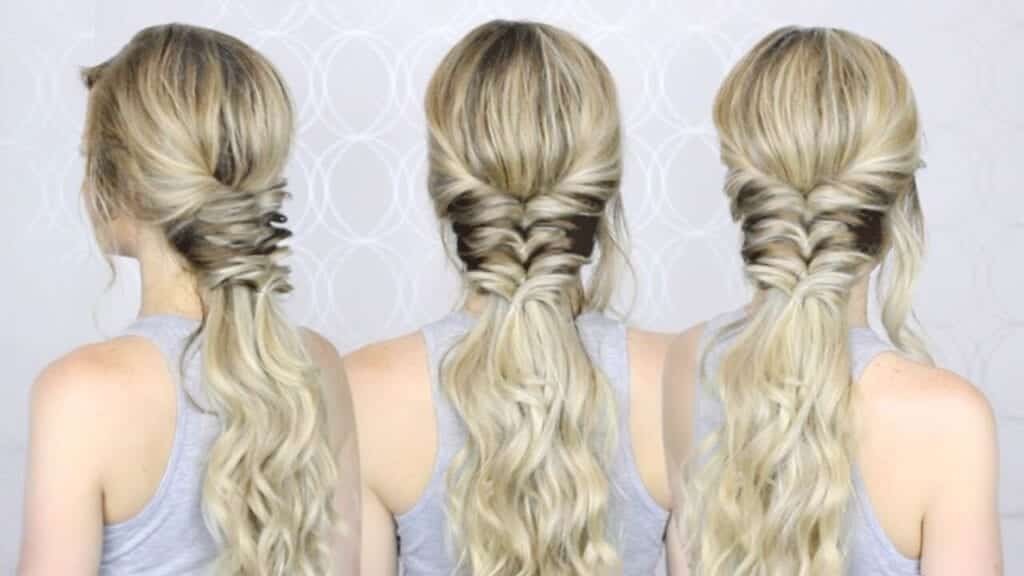 ↓ 39 – Swag Hairstyle for Long Hair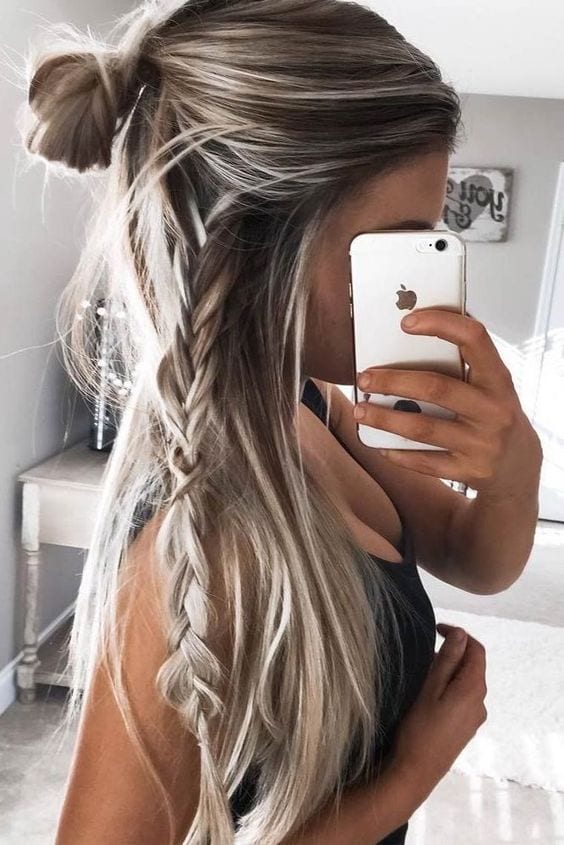 ↓ 38 – Flower Braid Bun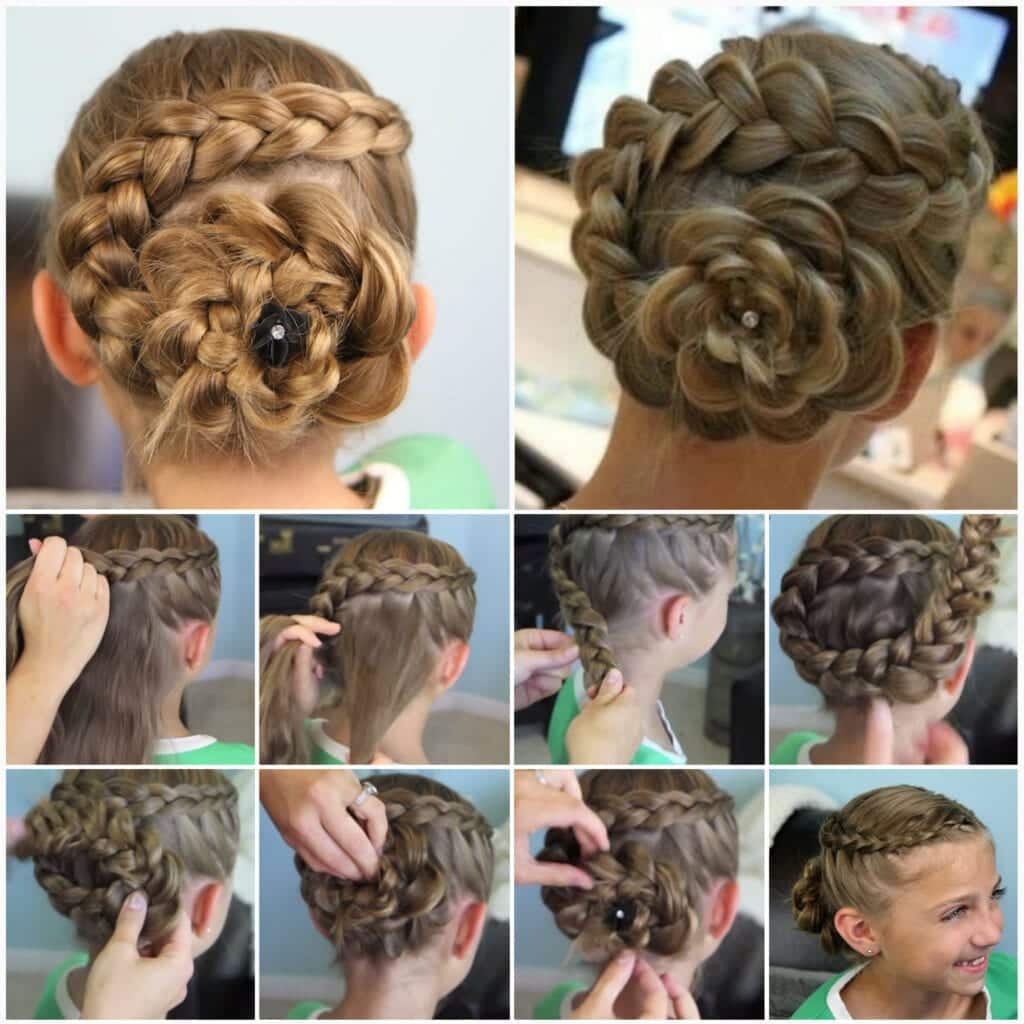 ↓ 37 – Hot Crossed Bun Tutorial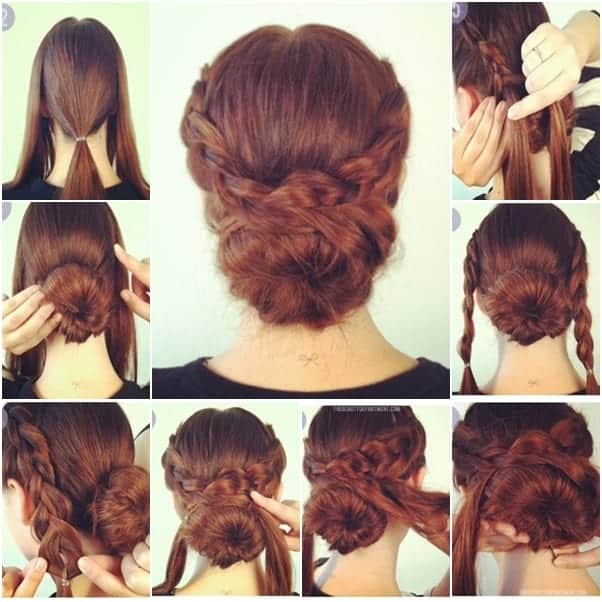 ↓ 36 – Twist Back Hairstyle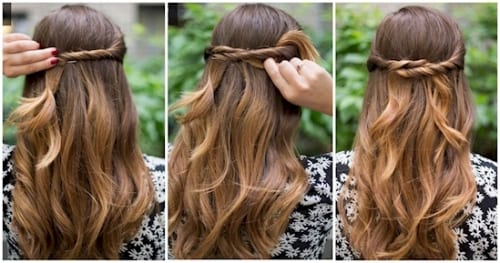 ↓ 35 – Step by Step Tutorial-Side Twist Fishtail Braid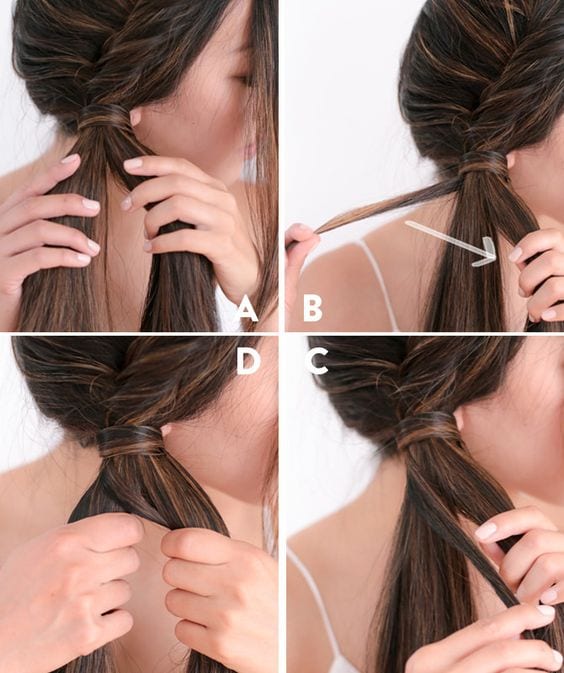 ↓ 34 – Messy Bun for Long Hair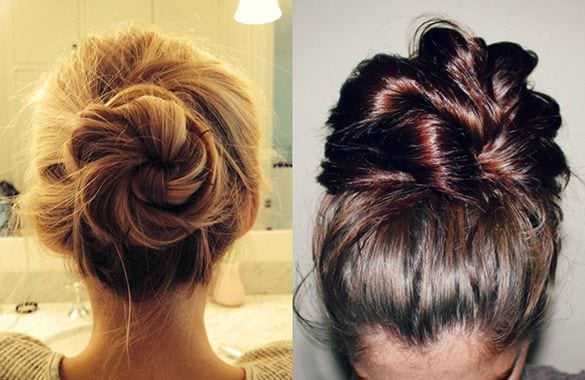 ↓ 33 – French Braided Ponytail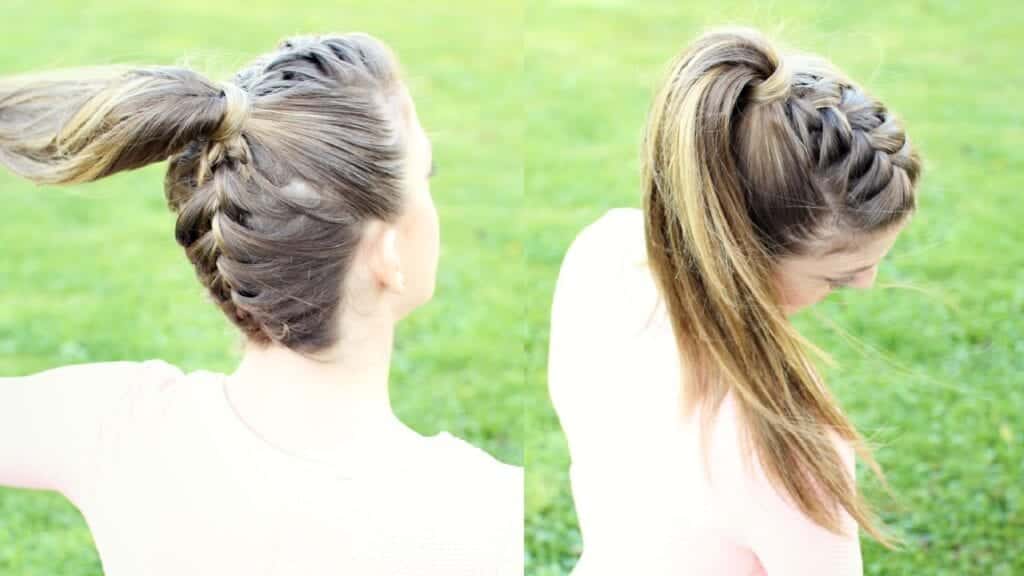 ↓ 32 – French Braid Hairstyle with a Twist for Medium Length Hair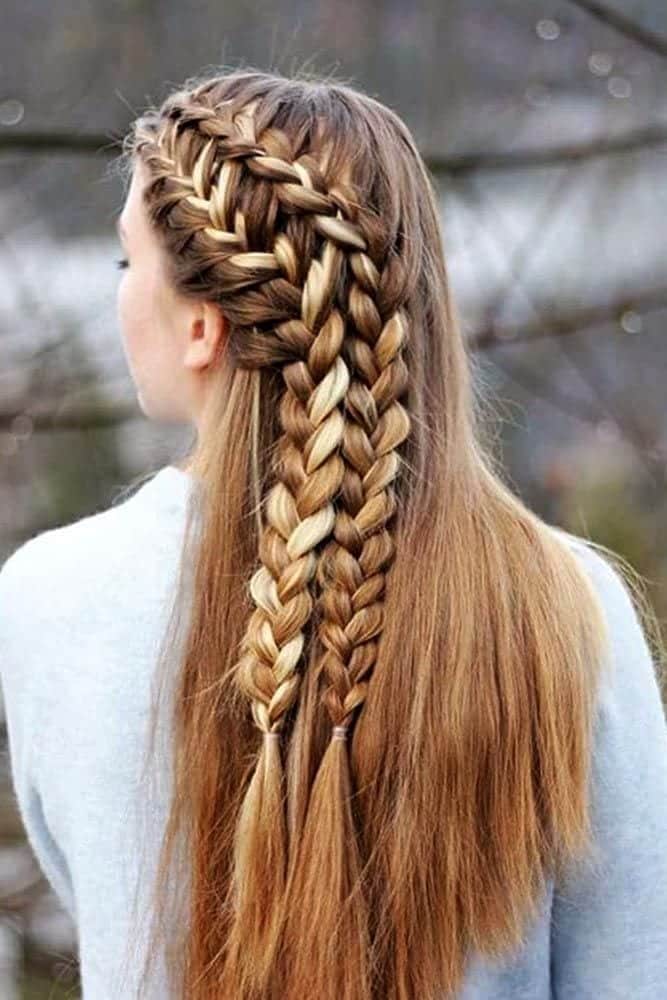 ↓ 31 – Half Updo Hairstyle Tutorial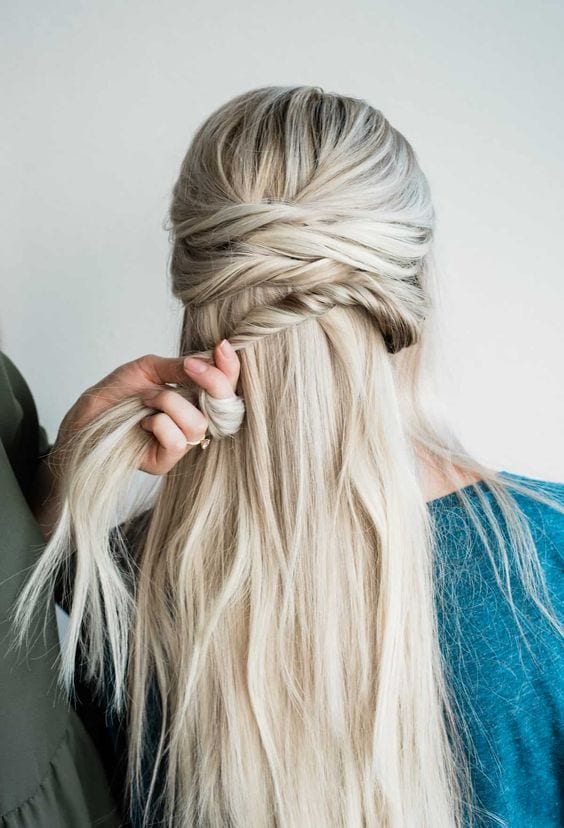 ↓ 30 – Hairstyle with Hair Extensions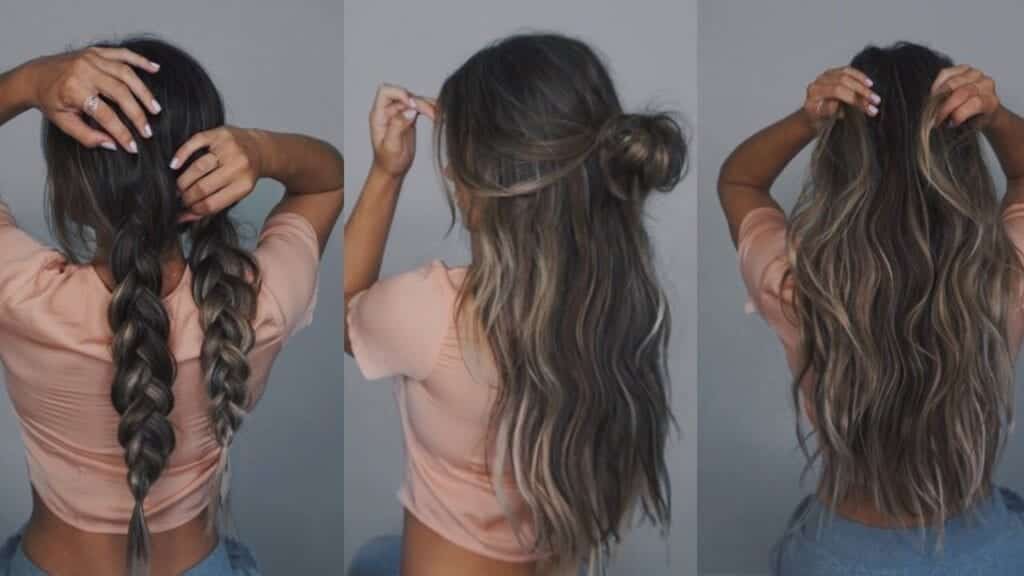 Here are three different ways to wear a ponytail with hair extensions, they're from one of the best hair extension brands out there, i.e. luxy hair.
↓ 29 – Waterfall Braid
↓ 28 – Braided Half Up Hair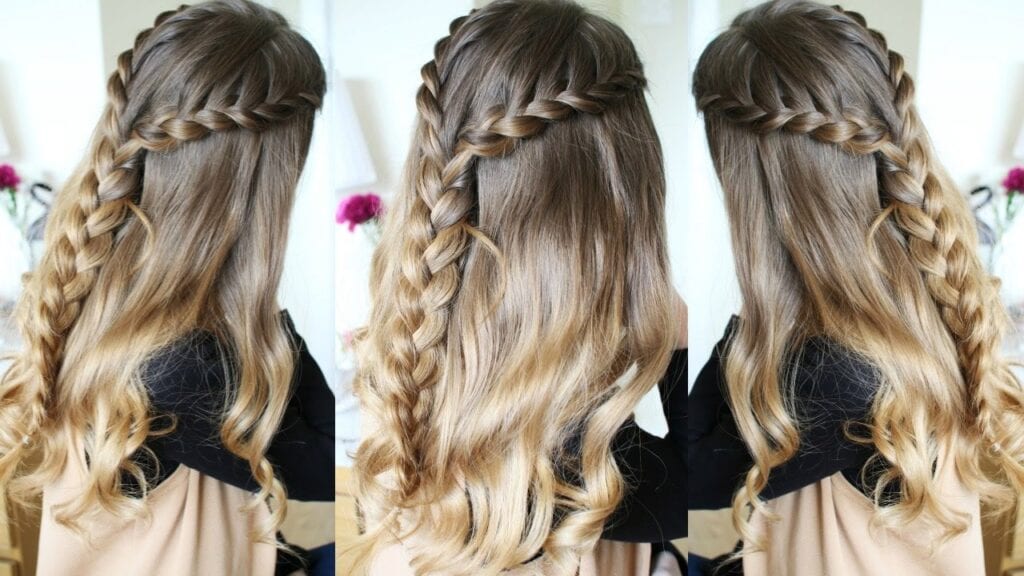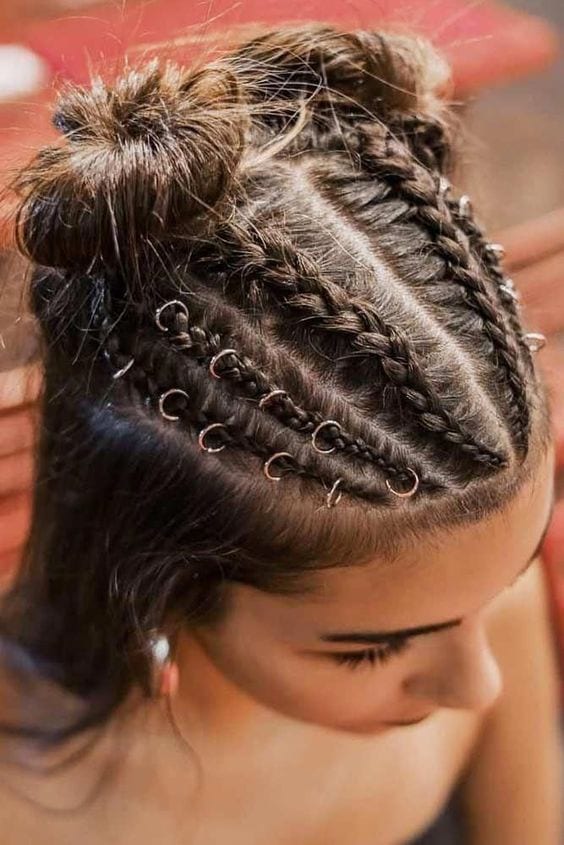 ↓ 27 – Messy Fishtail Braid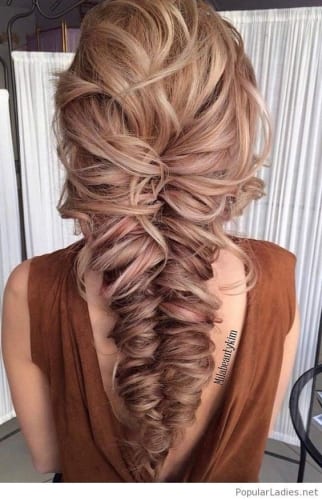 ↓ 26 – Simple and Elegant Hairstyle for Long Hair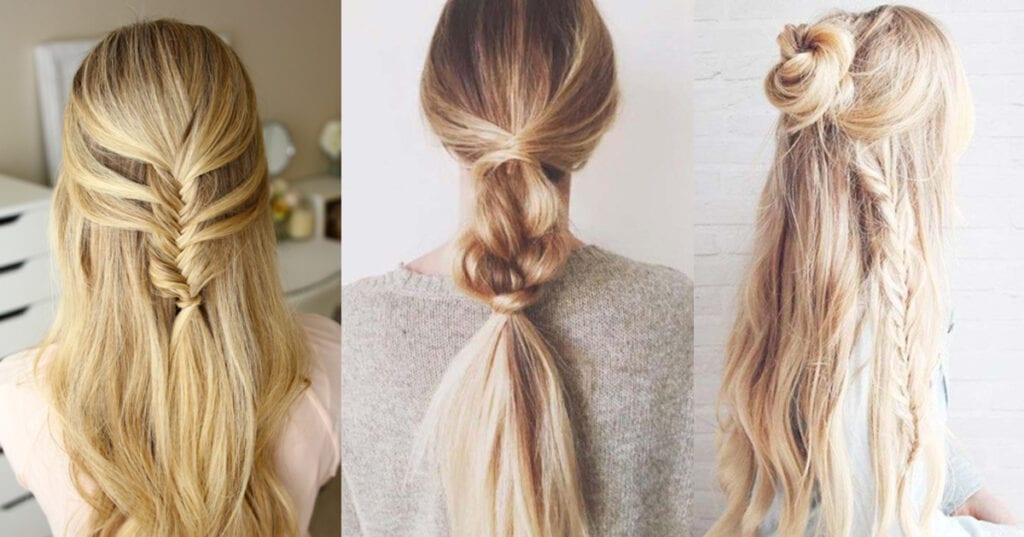 ↓ 25 – Reversed Braided Bun Tutorial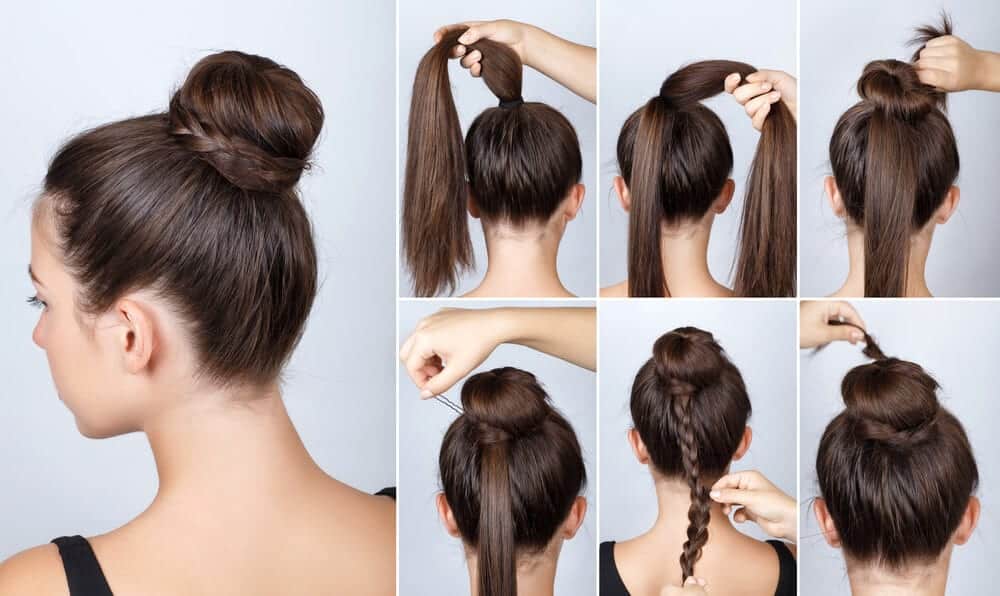 ↓ 24 – Step by Step Tutorial for Twisted Ponytail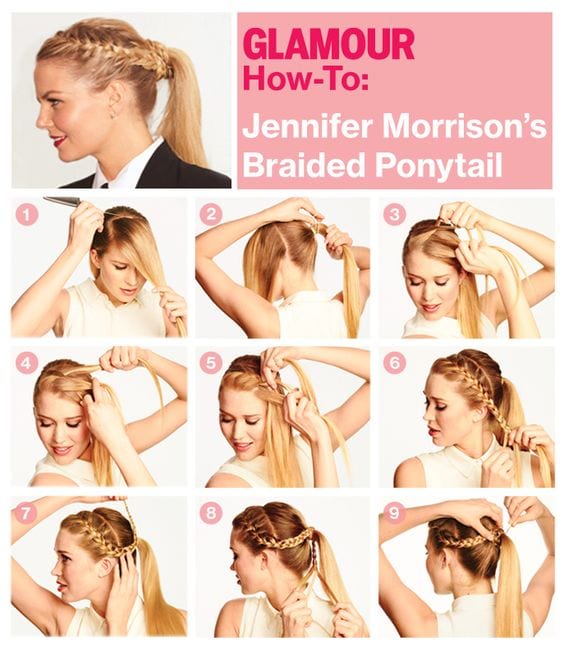 ↓ 23 – Easiest Hairstyle with a Headband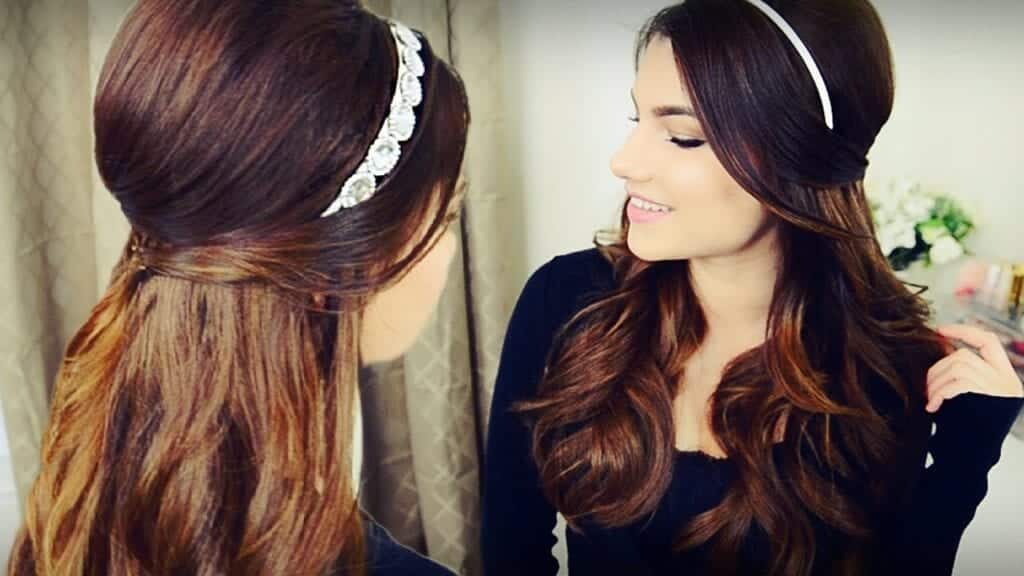 ↓ 22 – Half Up Faux Hawk for Preppy Girls
Also have a look at these 20 Cutest Preppy Outfits Ideas.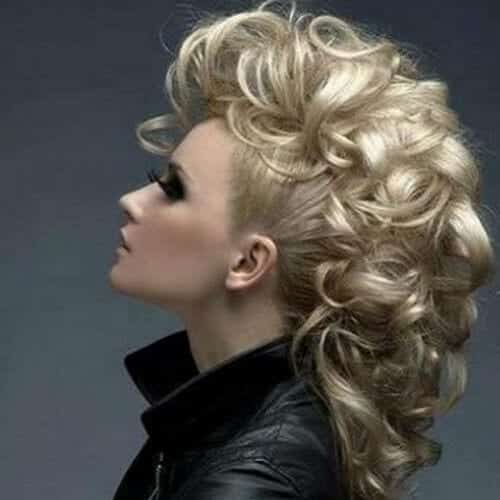 ↓ 21 – Hairstyle for Attending a Wedding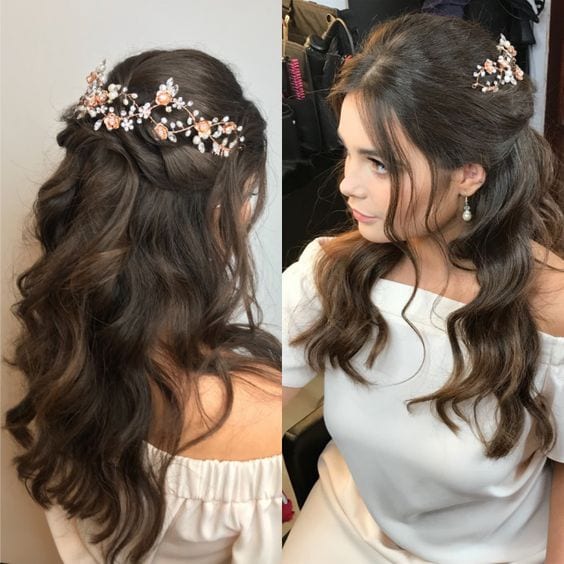 ↓ 20 – Braid Tutorial for Long Hair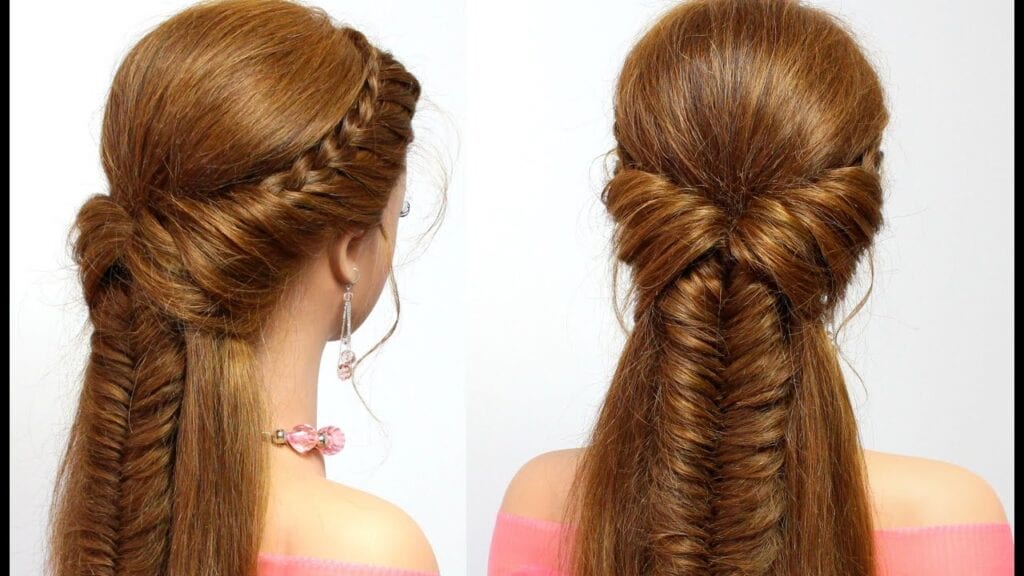 ↓ 19 – Half Up Half Down Hairstyle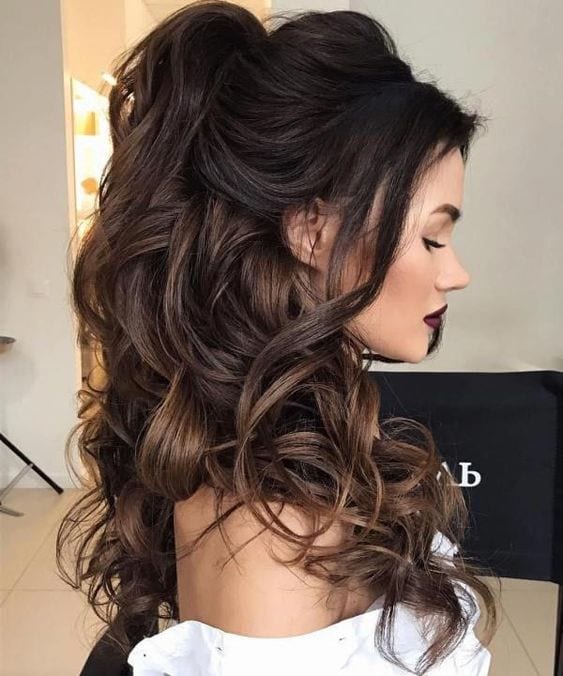 ↓ 18 – Messy French Twist Updo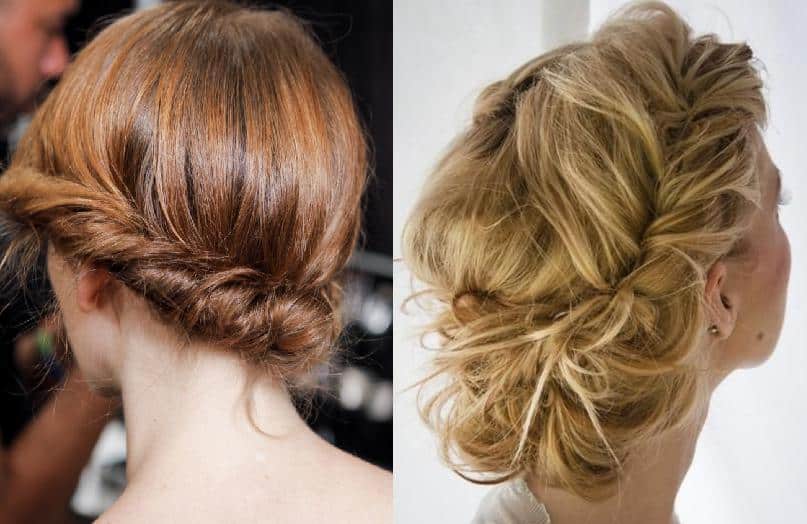 ↓ 17 – Winter Hairstyles with a Beanie Hat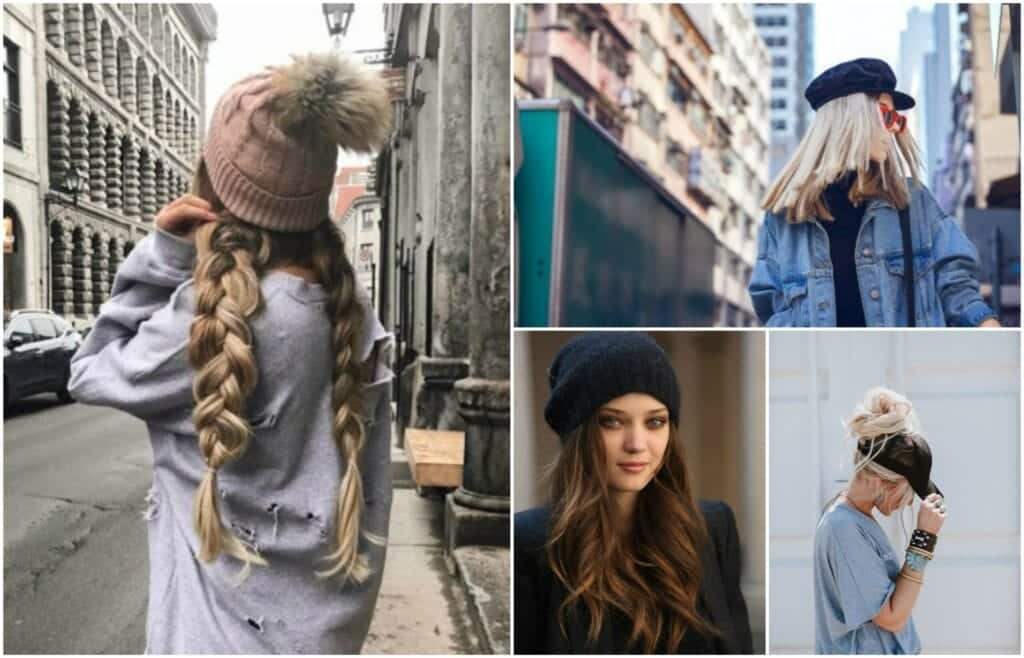 ↓ 16 – Party-Perfect Ponytail Hairstyle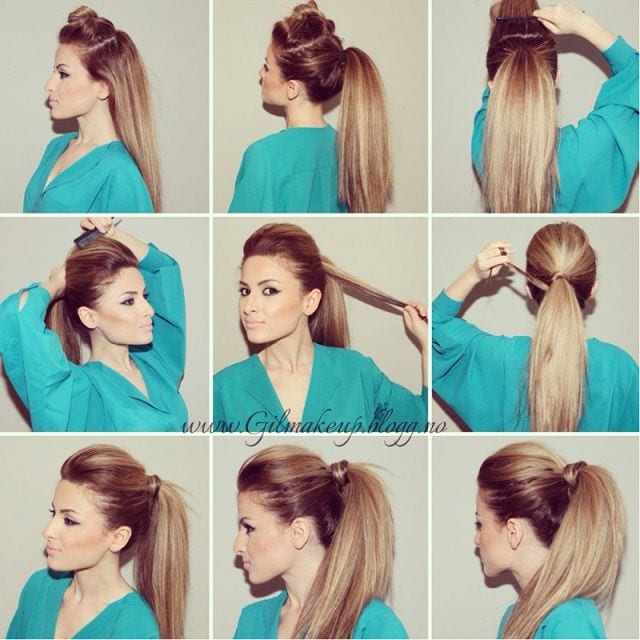 ↓ 15 – Hairstyle for Prom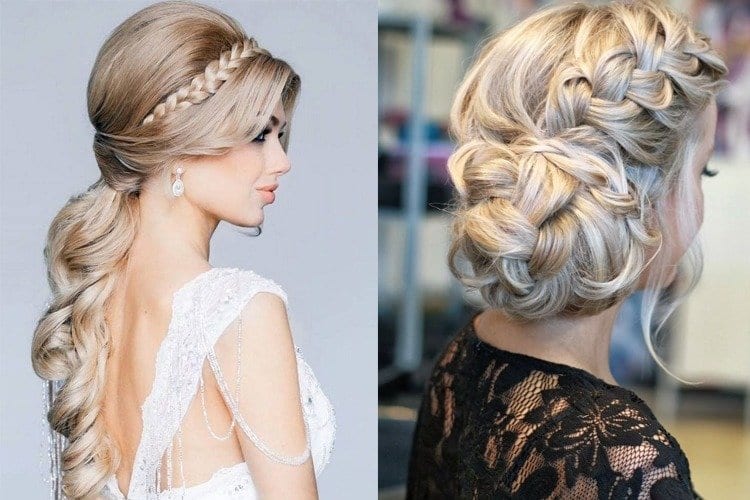 ↓ 14 – Twisted Headband Hairstyle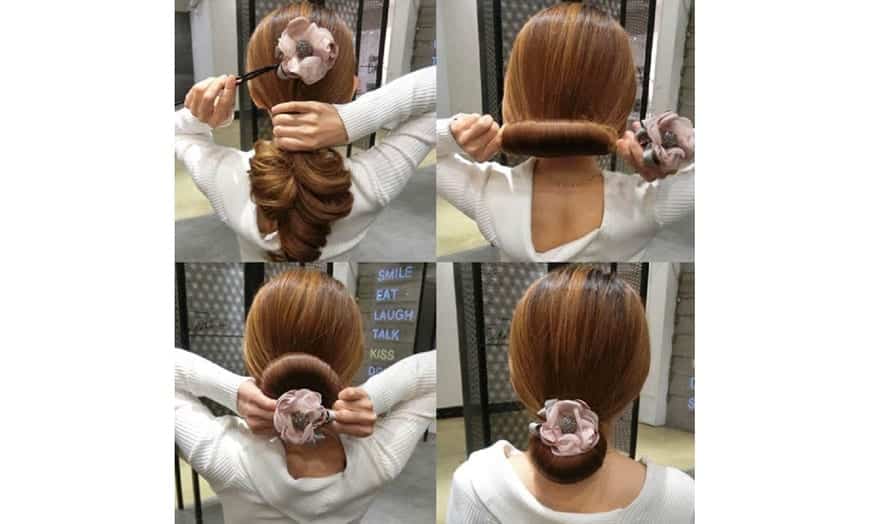 ↓ 13 – Messy Waves Updo for Short Hair
If you have short hair then you should also have a look at 25 Cute Outfits With Short Hair-Dressing Style Ideas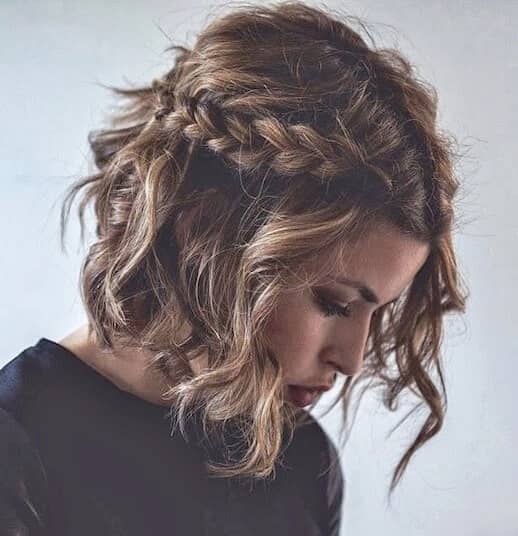 ↓ 12 – Cute Hairstyle for Teen Girls with Glasses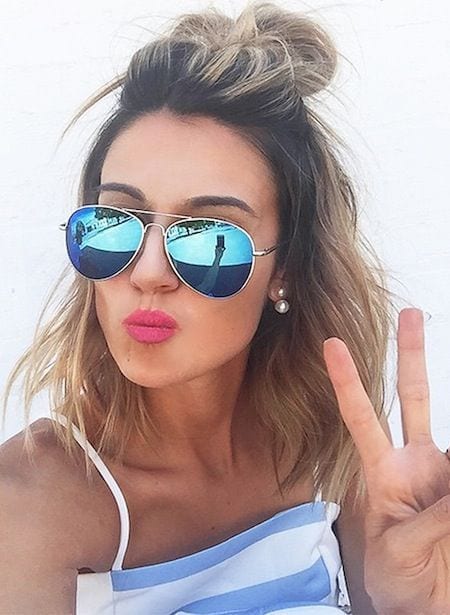 ↓ 11 – Fishtail Ponytail- Perfect Updo for School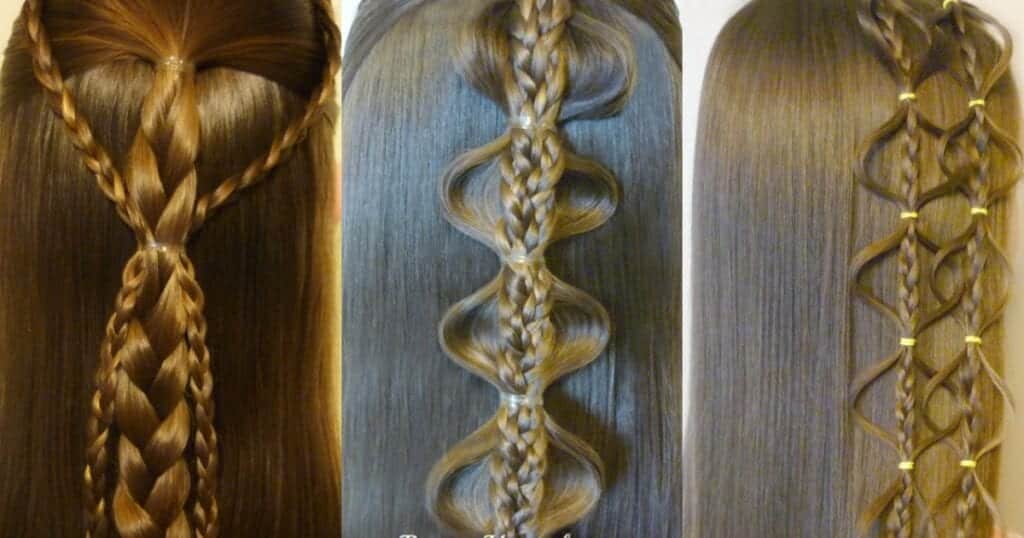 ↓ 10 – The Trending Top Knot Hairstyle
This hairstyle has been a huge sensation this year and why shouldn't it be so? It's simple, its easy and it looks super stylish.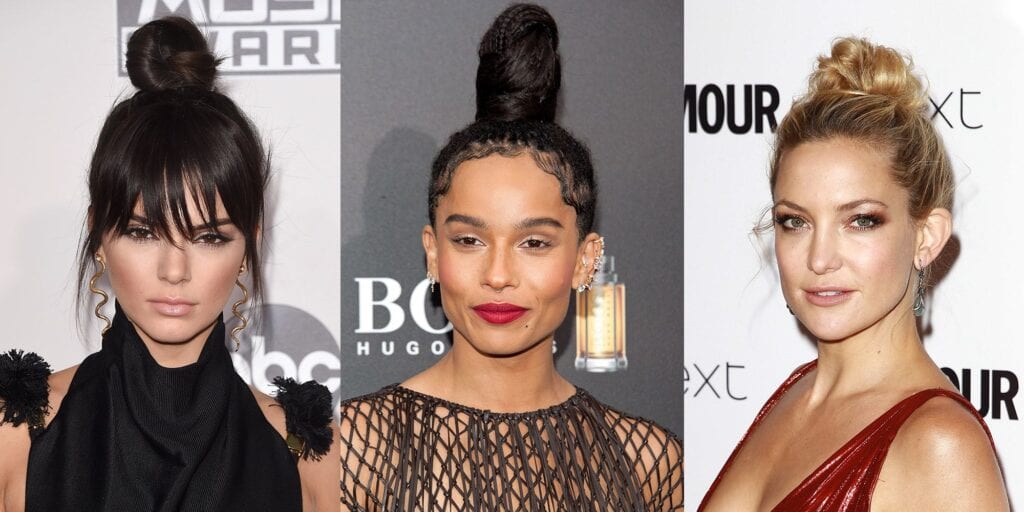 Even the teen sensation, Kylie Jenner can't stop herself from loving this hairstyle!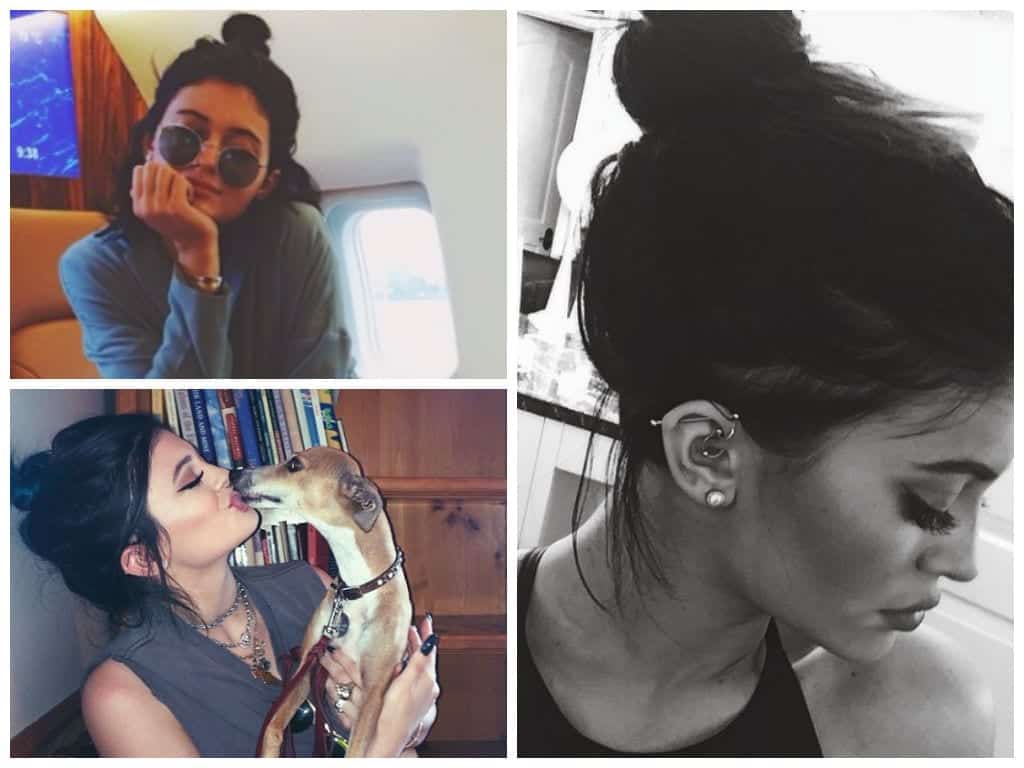 ↓ 9 – Messy Dutch Braid with Bun for Young Girls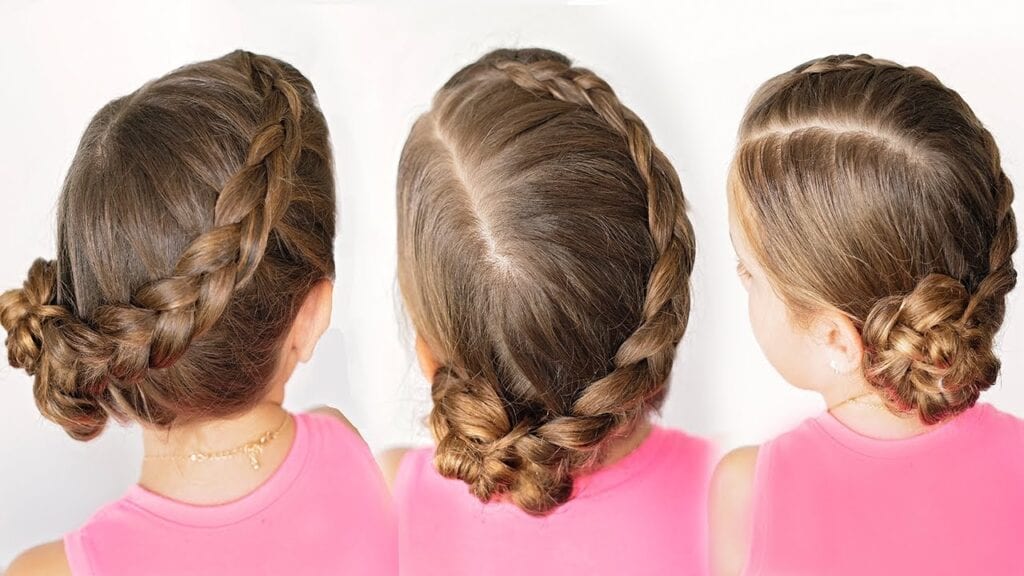 ↓ 8 – Simple Chignon Hairstyle for Girls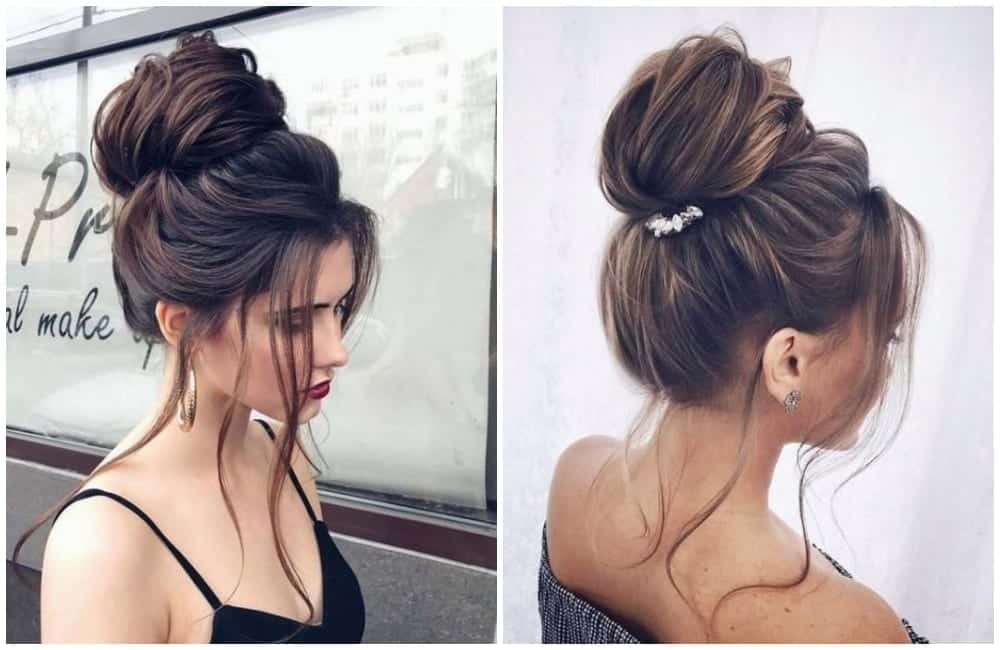 ↓ 7 – Easy Step by Step Tutorial for Party Hairstyle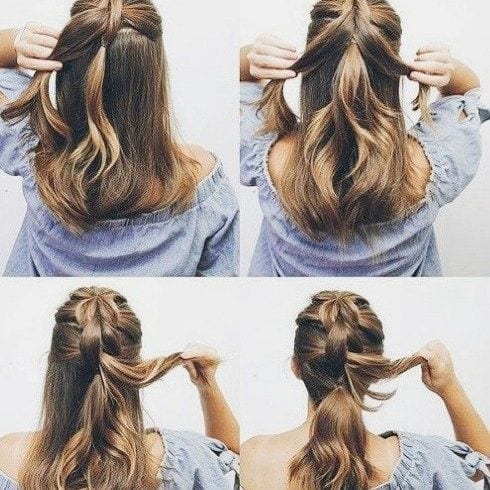 ↓ 6 – Sweetheart Updo Hairstyle for Valentine's Day Date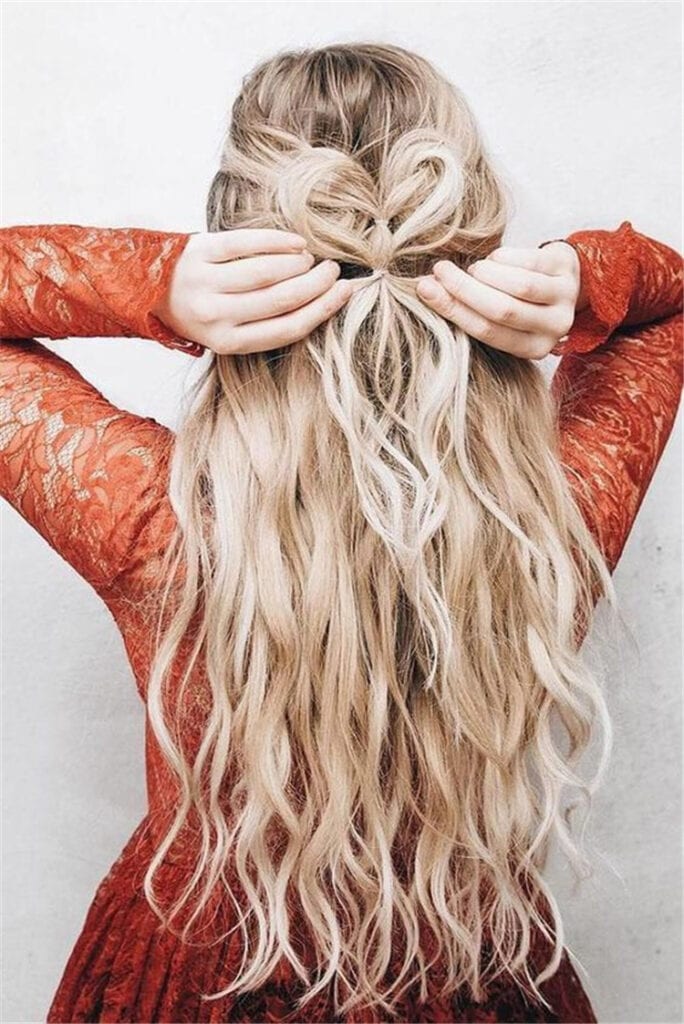 ↓ 5 – Simple and Easy 2 Min Updo For Teenager Girls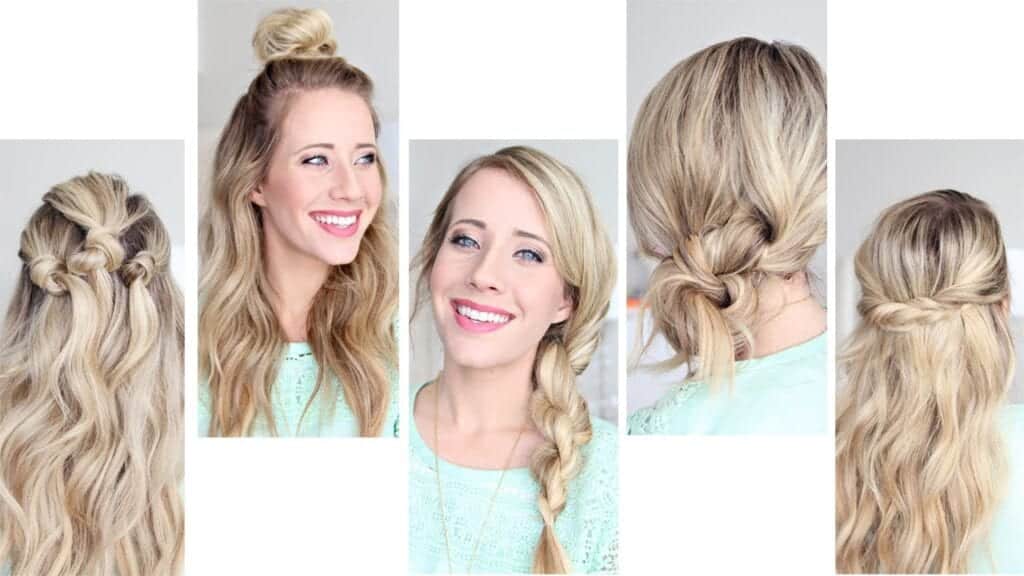 ↓ 4 – Mohawk Braid Top Knot Tutorial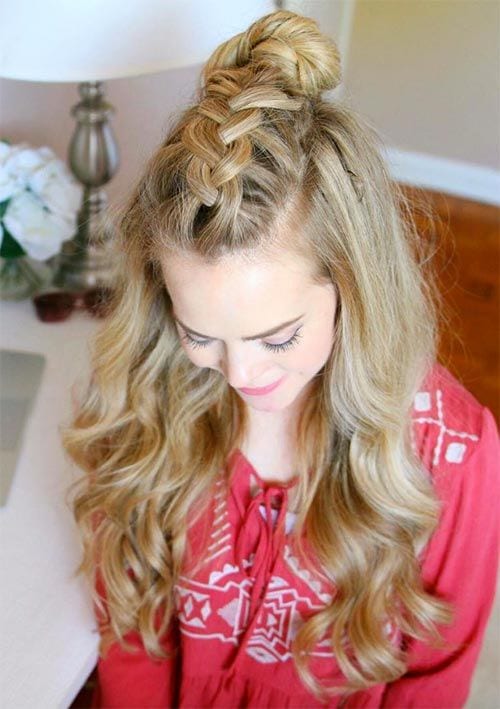 ↓ 3 – Long Bob Haircut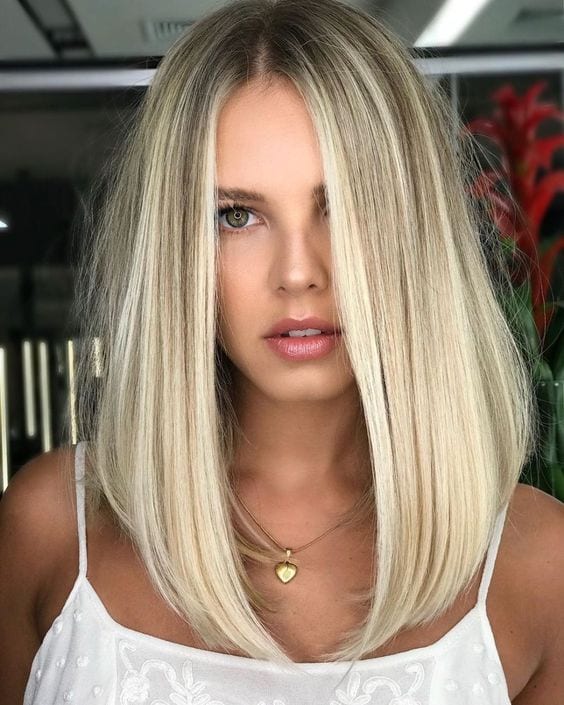 ↓ 2 – Topsy Fishtail Braid Tutorial for Long Hair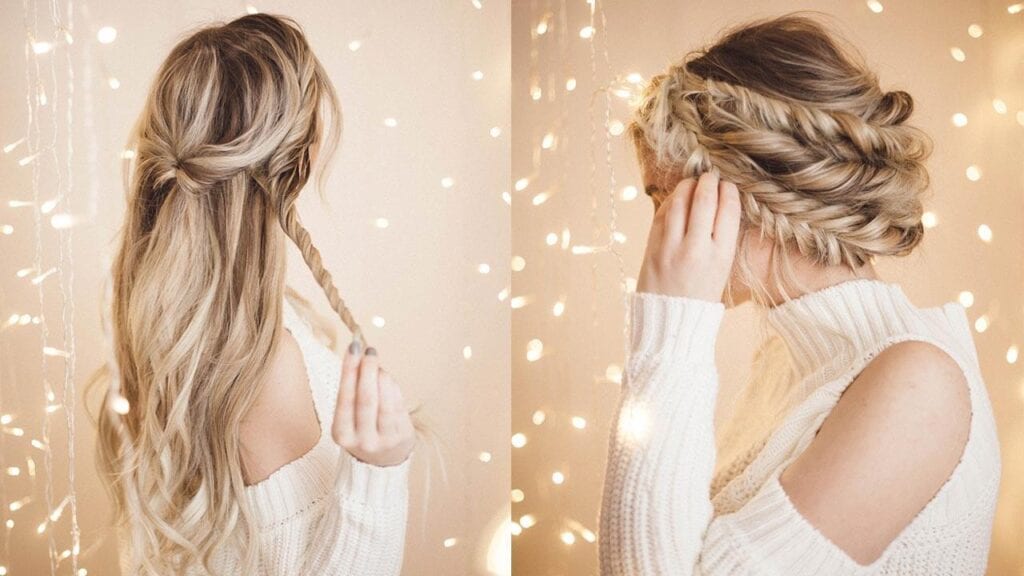 ↓ 1 – Braided Band for Teenagers with Short Hair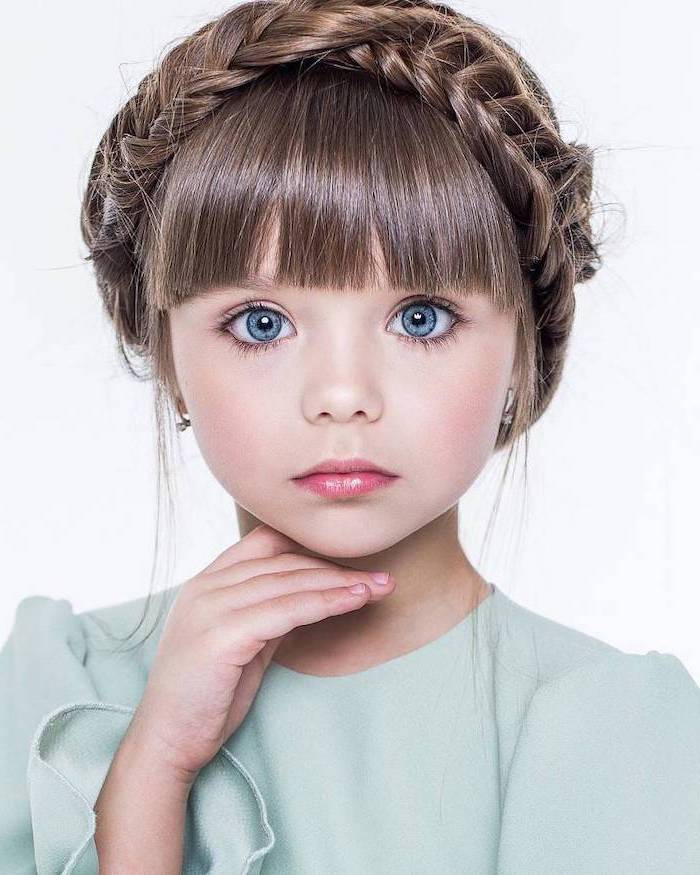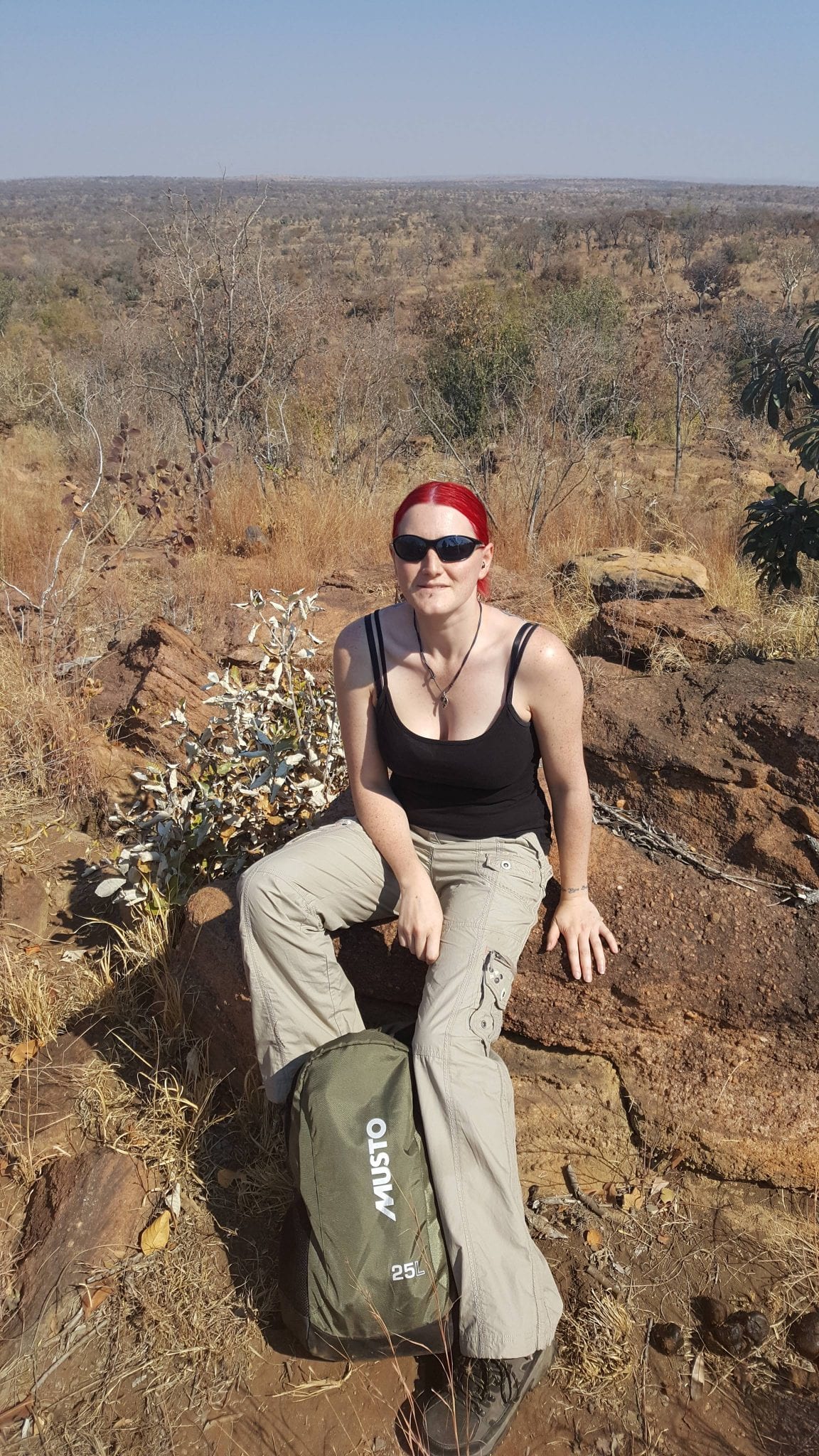 Caz, aka Vixen, has been freelance creative writing for several years. She has a lot of experience in different fields including high street fashion, tattooing art, and even the gothic and historical costumes. Caz has a Diploma in Fashion and Textiles and also a Bachelors Degree in Historical Costume and Corsetry. Her passion lies with gothic design, corsetry and any other styles considered to be taboo or unusual. Style-wise Caz has a love for Vivienne Westwood and her take on the punk era. Although Caz loves the weird and wonderful, she has a deep love for all fashion and allows this to show through her work.