Back to school party outfits for boys: As we smoothly transition to "new normal," students are expected to return to school. This may not apply to all, but more often than not, you need to be prepared. And with "prepared," I mean having the most stylish and appropriate outfits.
From kids to tweens real quick — it is both painful and exciting to undergo such change. Even if you're not yet a teenager, try to dress like one. The only difference is that boys have more leeway when it comes to outfits. For one, most boys won't hesitate to sport a shirt inspired by their favorite Nickelodeon show.
What To Wear To A Back-To-School Party?
We've already talked about the Best Back-to-School Outfits for Teenage Boys to Wear, but party outfits need some extra oomph, don't they? Exams and homework are stressful as they are. So the last thing we want is to stress over outfits. And while most boys know how to dress by themselves, they might still need help from their parents. In most cases, dads have more edge in styling their boys. But it's no longer surprising that moms take inspiration from their celebrity crushes when helping their kids with their outfits.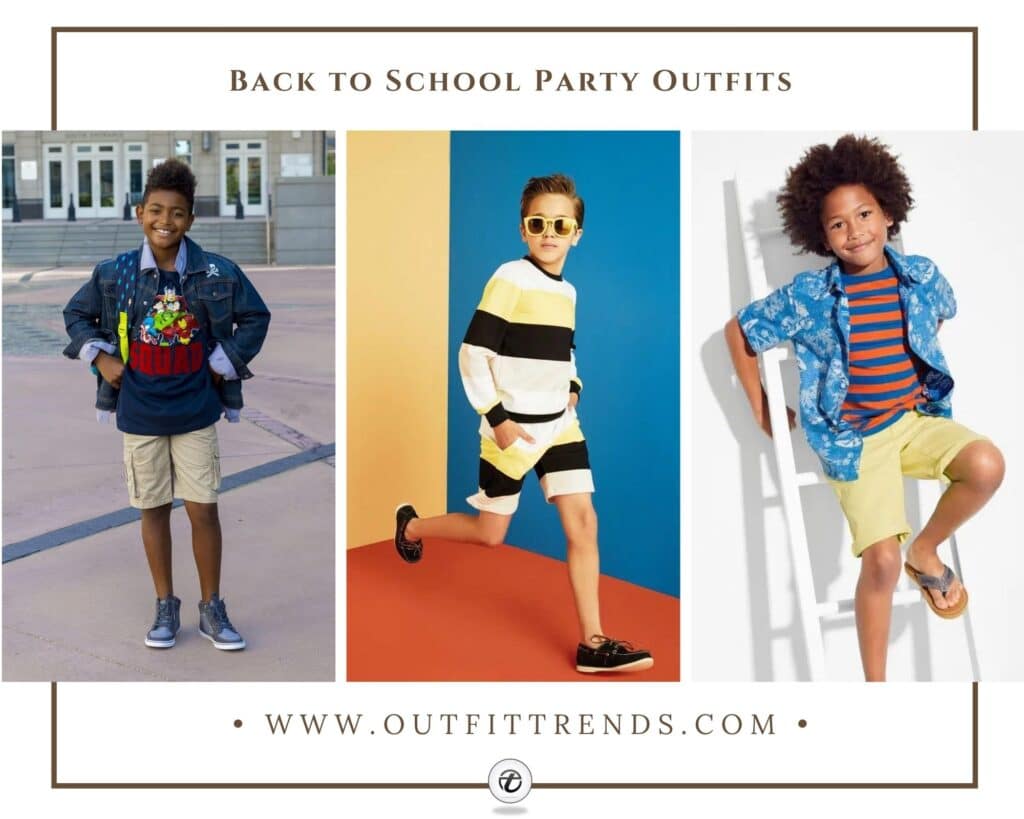 Outfit Essentials
Wardrobe Basics.

It's an advantage for anyone to have a nice and complete capsule wardrobe. More often than not, you'll be relying upon your closet essentials. Timeless pieces like shirts in navy blue, black, and white won't go out of style. The same goes for khaki chinos, black pants, and blue jeans. If you are feeling overwhelmed, sort out your options according to the weather.

Summer Staples.

If your school starts sometime in summer, stock your arsenal with garments in polyester or any breathable fabrics. Bright colors like red, orange and yellow are in vogue during this time of the year.

Winter Essentials.

Meanwhile, wool, leather, and cashmere are ideal for the cold weather. And it's better if they come in blue and navy tones. Brown, pink, and purple would do well in autumn.

Accessories

. Backpacks and hats are just a few of what you'll need for a back-to-school celebration. They are a worthy investment as you can also use them during regular school days. Black and white socks are recommended, but if you have fashion socks, then don't hesitate to wear them to the party!
Tips On Wearing
Comfort Before Style

. We want to look fashionable at parties, so chances are we wear classy clothes. This is ideal, but let's not forget that comfort is more important. That said, look for stylish garments that are comfy to wear.

Experiment

. I'm not talking about beakers and lab rats here. Instead, men are encouraged to go through their outfits. Let's coin the term "mix-and-match" to describe how we pair our outfits and create amazing combos. It's all about trial and error.

Good Posture.

Having a good posture will help you amp up your image. Also, it's hard to do it in your teenage and adulthood days, so practice it while you're young and fresh. And if you can, do it even when you're sitting. Failure to do so will result in your overall style going downfall. So branded clothes, dope hairstyles, and shiny shoes are useless if you overlook this factor.

For Smart Outfits.

Parties aren't always casual, and so are the outfits. Some boys (or their parents) prefer to opt for slightly formal outfits like suits and ties. If that's the path you want to take, be prepared as they're not that easy to pull off. Try them on ahead of time and look at a full-body mirror. And of course, remember that fit is king.

Statement Shirts.

What special about being a boy: you can sport any shirt without awkwardness. For instance, you can don a shirt with a Spongebob image on it. However, I would advise you go lowkey with this. For example, a black shirt with a small print would do.

The Dress Code.

The most commonly known dress codes are casual, dressy casual, business attire, cocktail, black-tie, and white tie. More often than not, boys wear casual to dressy casual outfits to parties. For casual dress code, get some sneakers, jeans, and T-shirts. And then you are welcome to dress up a bit for the "dressy casual." You can do it by getting a formal pair of shoes or pants.
What To Avoid
Being Too Casual.

For one, going for streetwear should be limited. This is a party for back-to-school students. So try to incorporate a hint of school vibes into your ensemble. You can do this by opting for what you'd wear to an important school event. Steer clear of flashy jewelry and bling.

Analysis Paralysis.

Have you ever found yourself choosing an outfit for hours? If so, that's not good. The last thing we want is to waste time, so try to overhaul your wardrobe. You can start by organizing your clothes according to

formality, fabric, or color.

Inappropriate Prints.

Keep it family-friendly. It's a no-brainer that vulgar prints aren't for kids, and the same goes for parents attending with their children. "Inappropriate" refers to slogans or images depicting racism, sexism, and any form of discrimination.
Where To Buy
Most likely, parents are the ones buying clothes for their kids. If that's the case, then you can go to your favorite designer brands like Gap, Old Navy, and Oshkosh B'Gosh. And with most operations coming back to normal, you can enjoy shopping with your kids in physical stores. However, it's better to be safe than sorry — so do it online. After all, the virus is still out there.
The rule of thumb here is to choose an outfit that's not too serious. You can add a pop of color or play with prints and patterns.
Outfits for Primary School Boys
30 – Denim Delight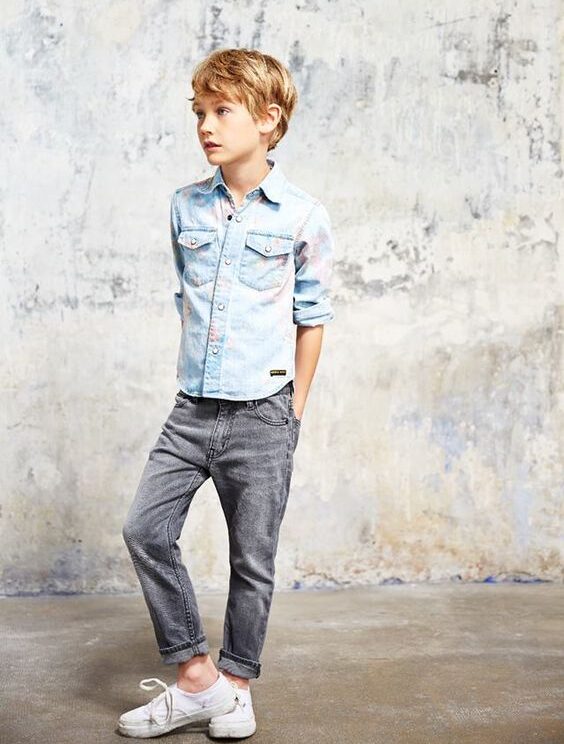 29 – Suspenders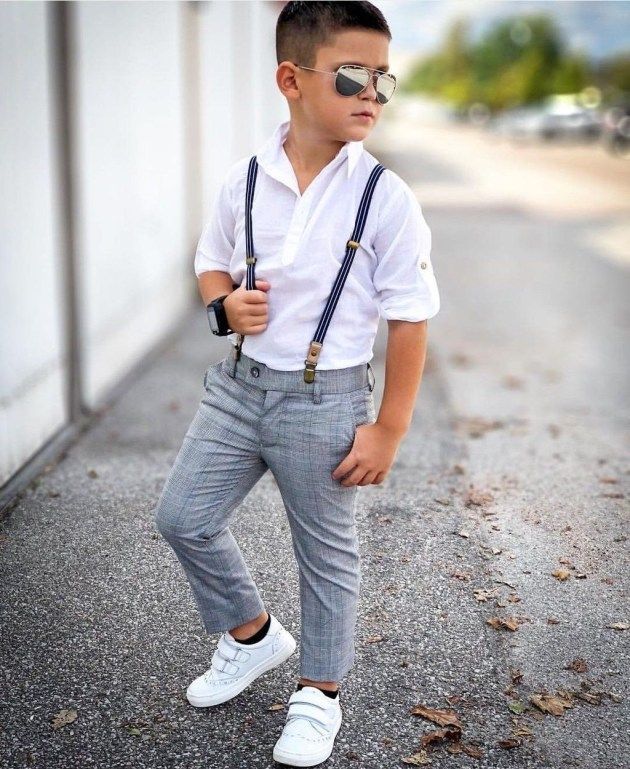 28 – Stripes
To add some flavor to your outfit, opt for something with patterns like stripes. It's also a creative way to hack how you appear to others. For one, vertical lines will make you look taller and slimmer. Meanwhile, horizontal bars are ideal for skinny boys as they help them look bigger. Timberland Shoes would be a pretty good option with an outfit like this.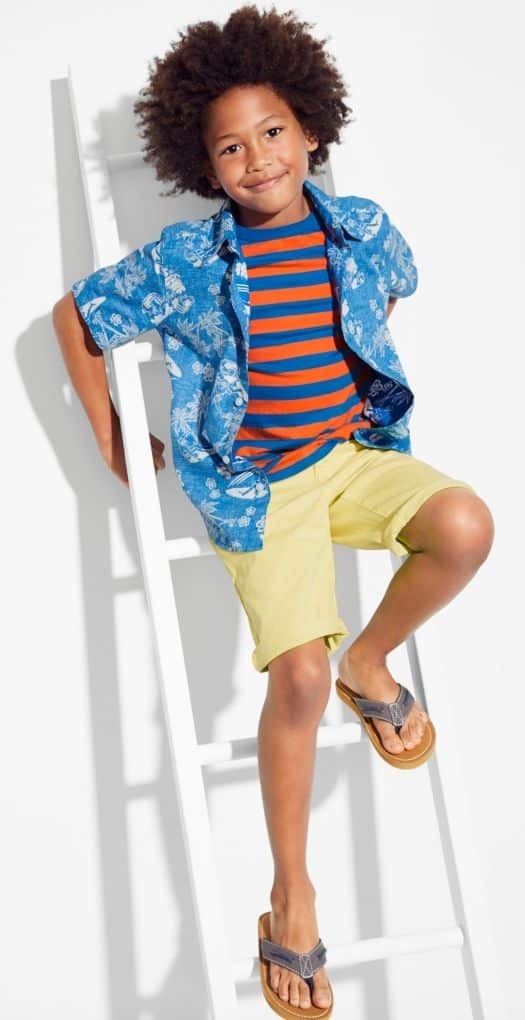 27 – The Scientist
Channel your inner Albert Einstein by sporting this outfit to the party. This is more like a cosplay thing, but don't bother as it's not overboard. I mean, how could it be? Science is school-related, and not to mention, the white lab gown is stylish as it is.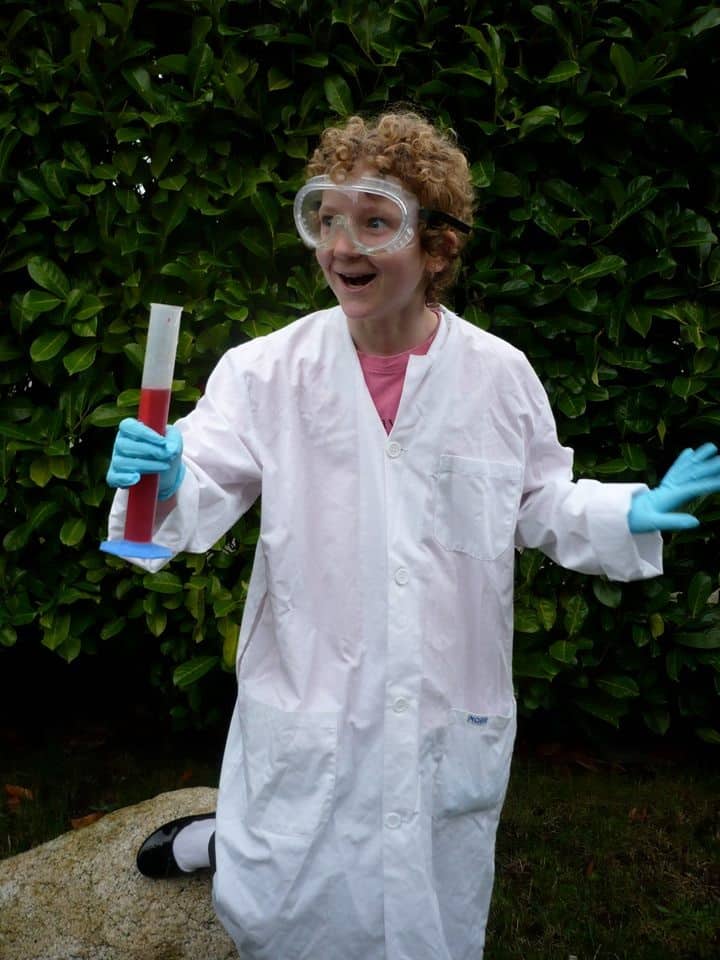 26 – Layered Swag
At times when it gets too cold, layered outfits got your back! Outerwear like peacoats and trenchcoats come in handy. Wear them over a shirt, rollneck, or sweater. Since boys likely have a small build, it's crucial to get the right fit. Steer clear of pieces that sag you. And as usual, opt for fabrics that trap heat, such as wool and leather.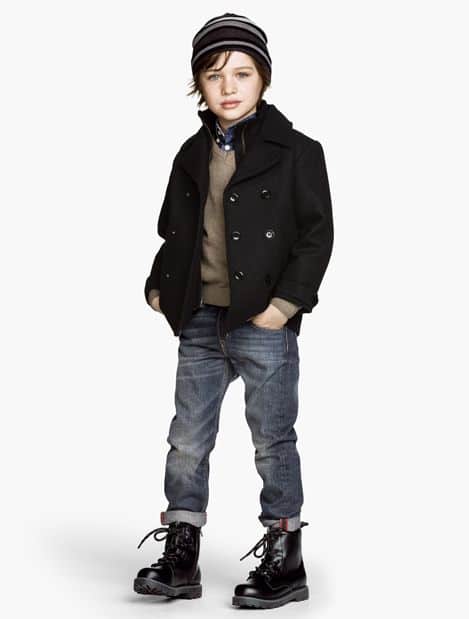 25 – Loungewear
Pajamas aren't a cliche for parties. In fact, you can call for a slumber party after the main event. It's also a chance to get to know each other more. Since this is sleepwear, you have the leeway to wear anything you find comfy.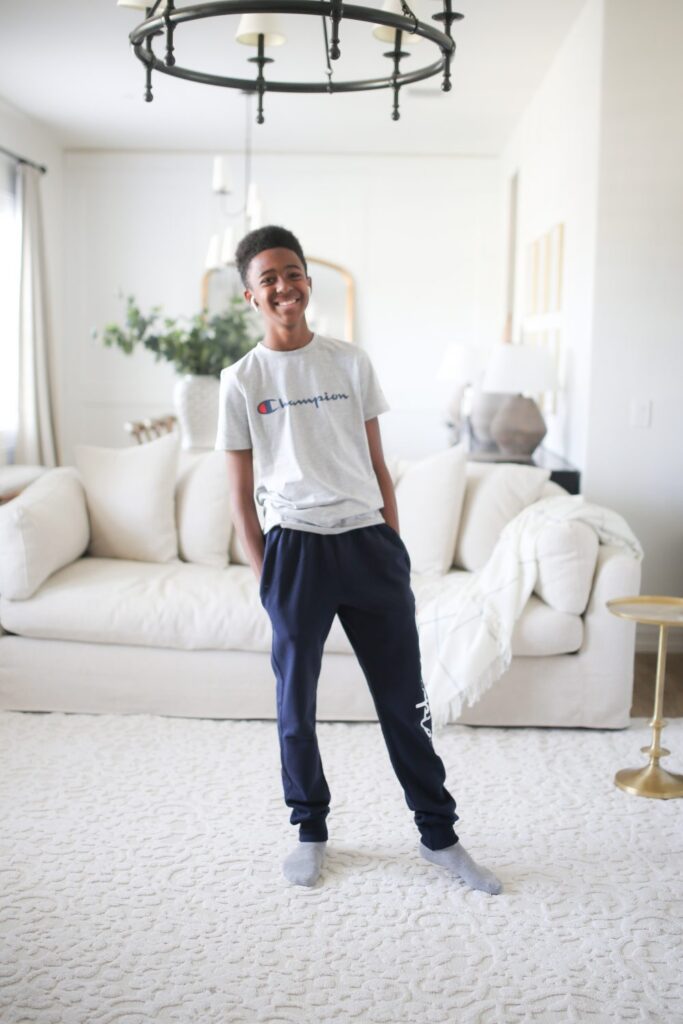 24 – Graphic Shirt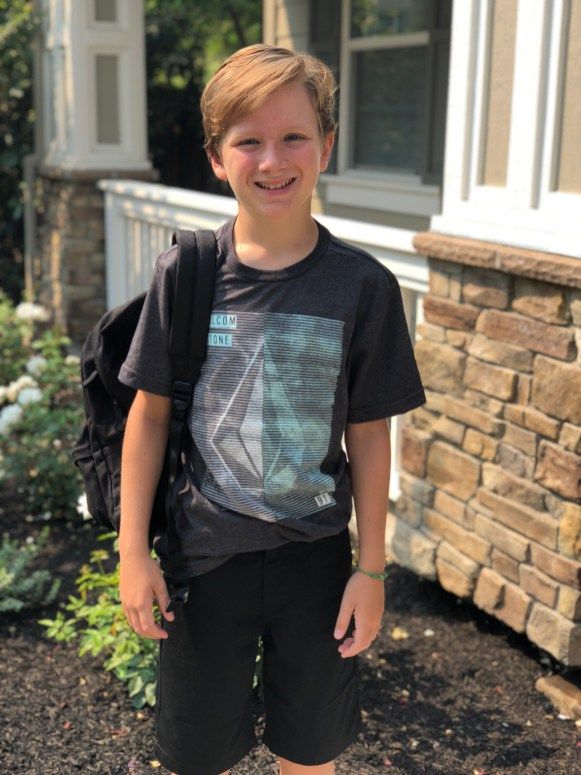 via
23 – Athleisure Style
A sporty and casual outfit in one. Try this classy yet laidback combo of hoodie and jogger pants. I know that monochrome is in vogue but opt for something not too plain. Both hoodies and pants have hints of other colors in this outfit, making them ideal for boys.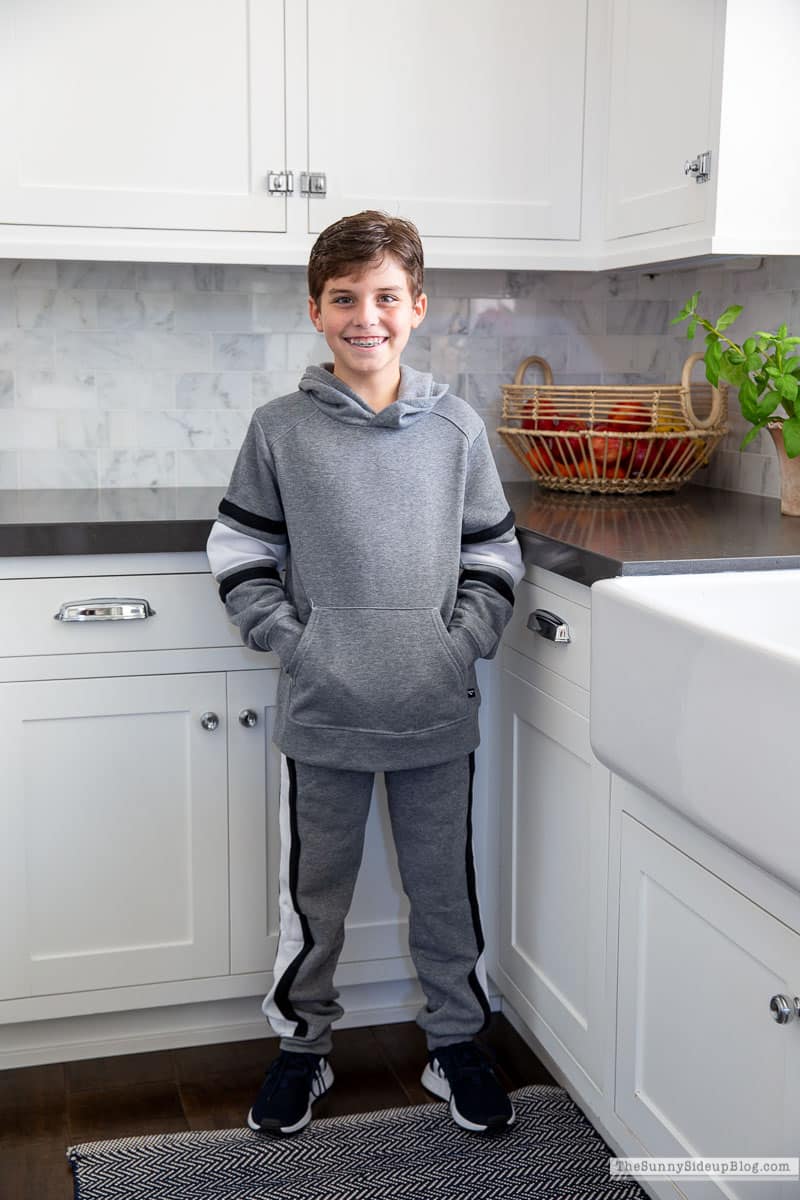 22 – The Nerd
Glasses, comic-inspired shirts, and books — the nerdy boy starter pack. The catch is that you don't have to be in high school or college to be classified as a "nerd." In fact, it's even cooler to be one if you are a kid.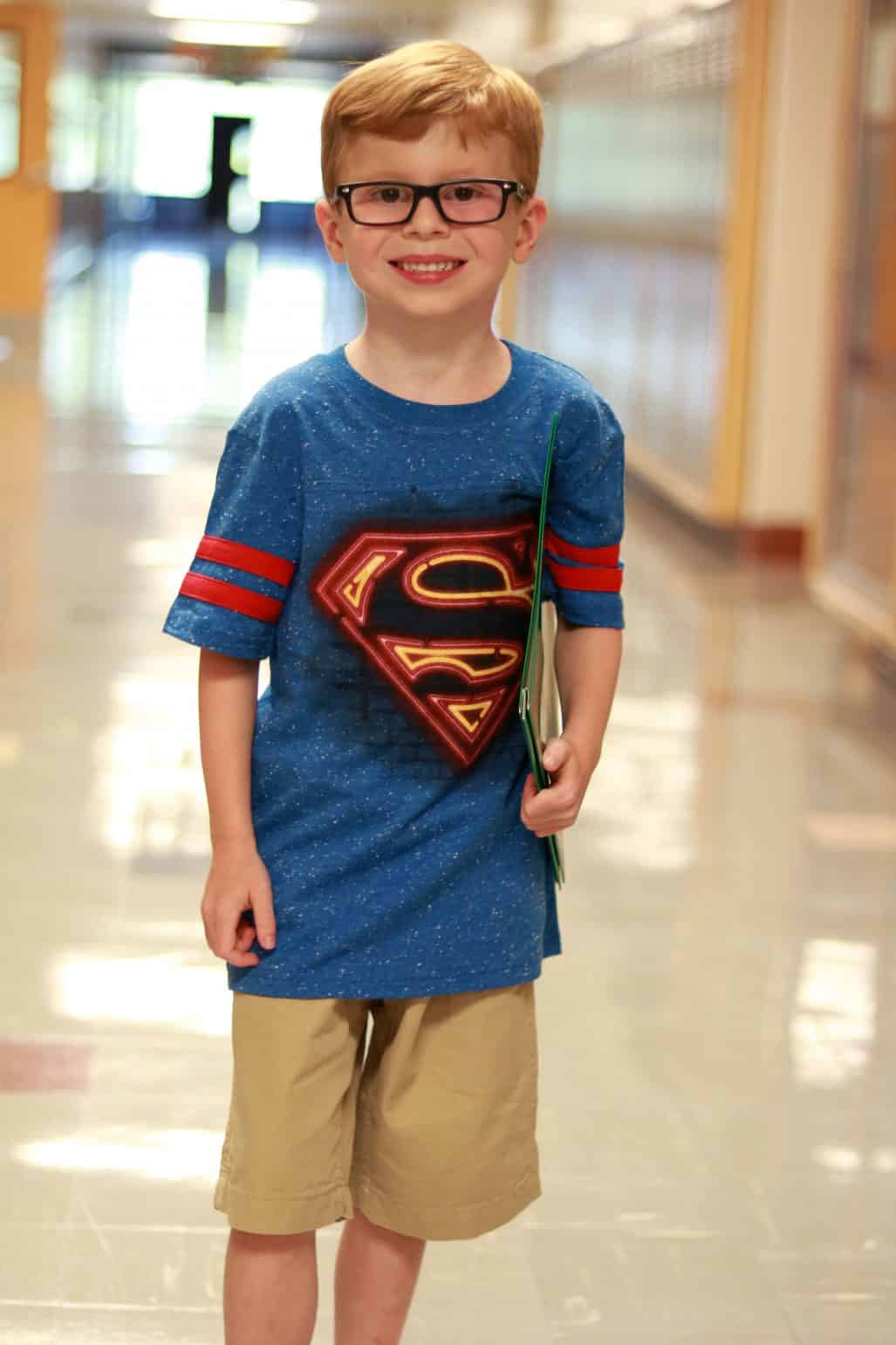 21 – The Comic Geek
Unleash your superhero side through this outfit. Start with grabbing comic-inspired pieces, like MARVEL-themed tee. Let your kid conquer the day, and don't be surprised if he comes home with powers.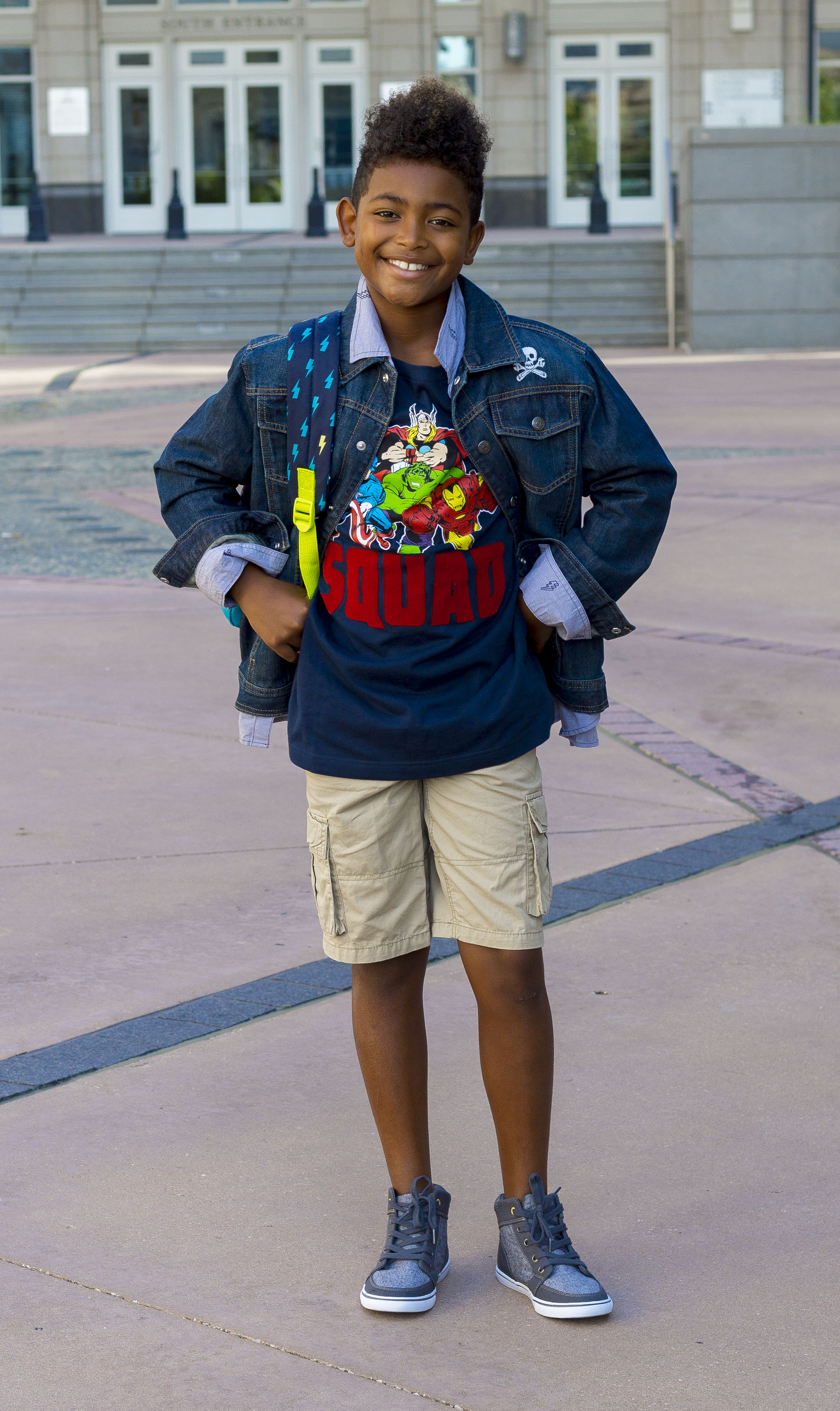 20 – The Skater Boy
Hoodies, pants, and sneakers – you know a skater outfit when you see one. Jeans and chinos would do. However, I also recommend cargo or jogger pants because of their functionality. Here are some more Casual Outfits for Kids that you can take inspiration from.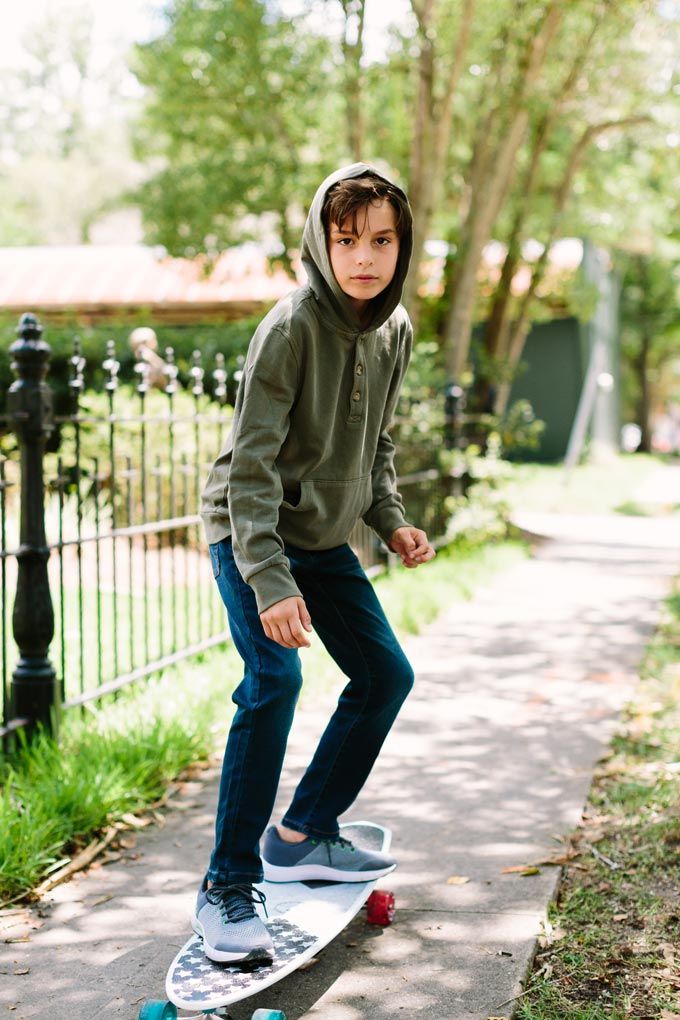 19 – Backpack
A bag is just another addition to the essentials team. And this can be your way to sport your favorite prints and patterns. Some bag designs are fancy, and your kids would love them. For instance, comic-themed backpacks are perfectly ideal for boys.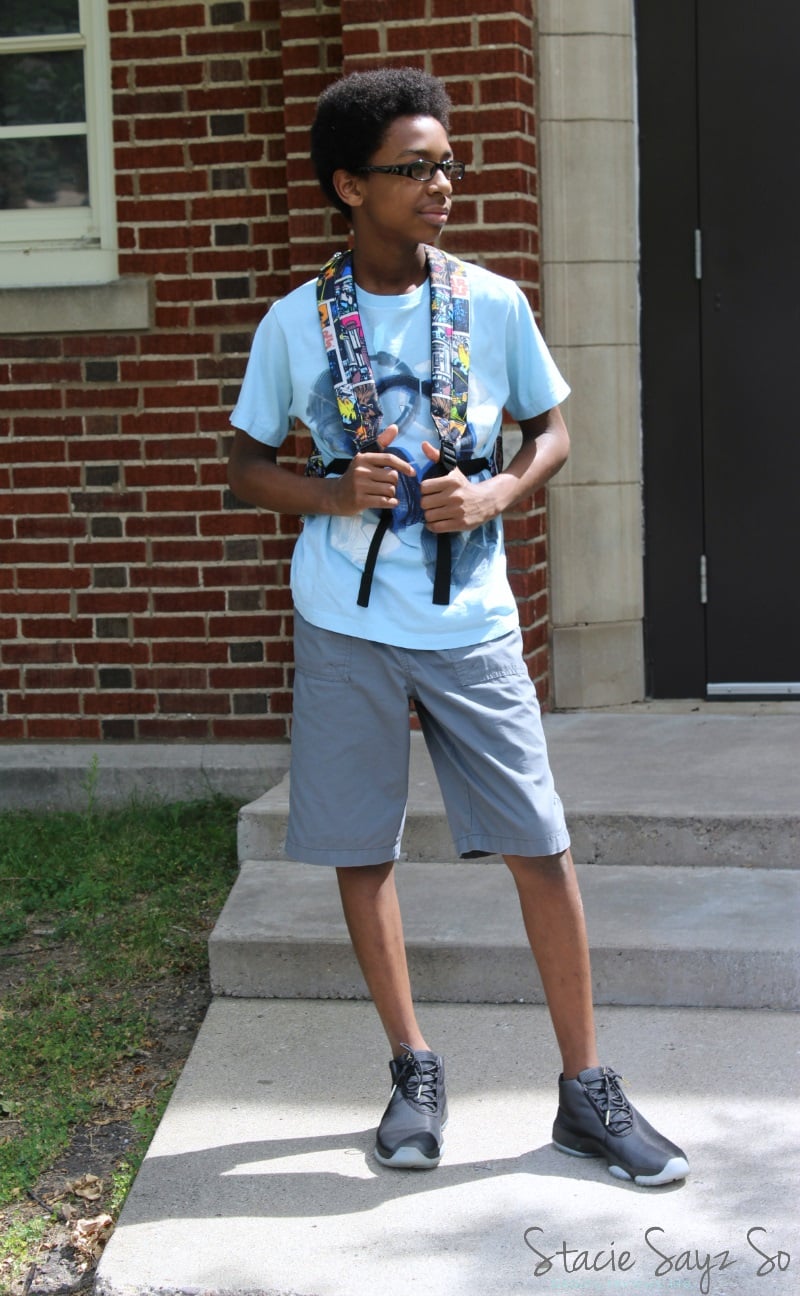 18 – For Chubby Boys
I wouldn't suggest they to wear muted colors. Instead, go for something with prints and patterns like this polo shirt. You are also encouraged to opt for vertical lines as they have a slimming effect. Also, mind the fit — steer clear of baggy and lousy garments.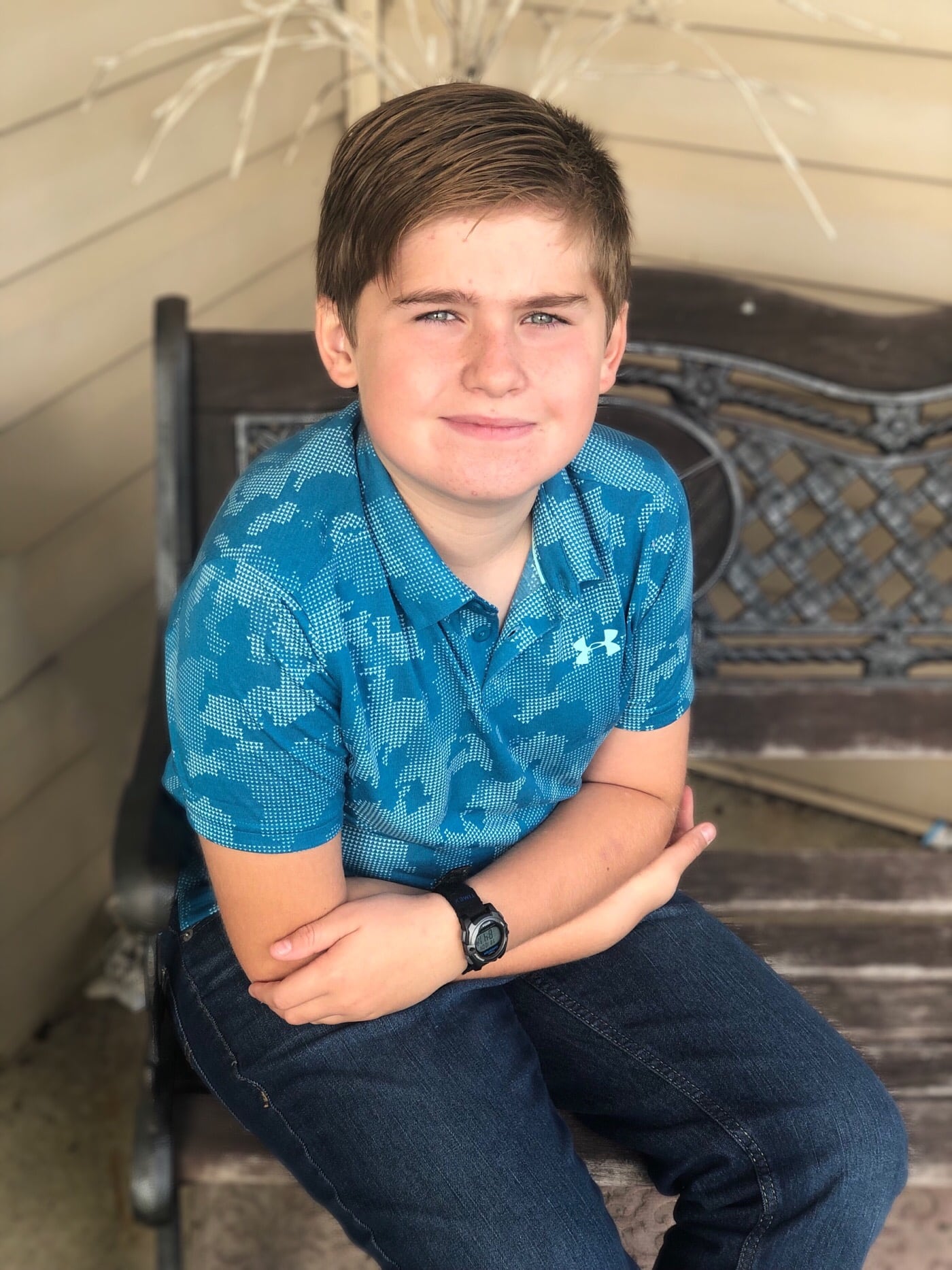 17 – Aesthetic Outfit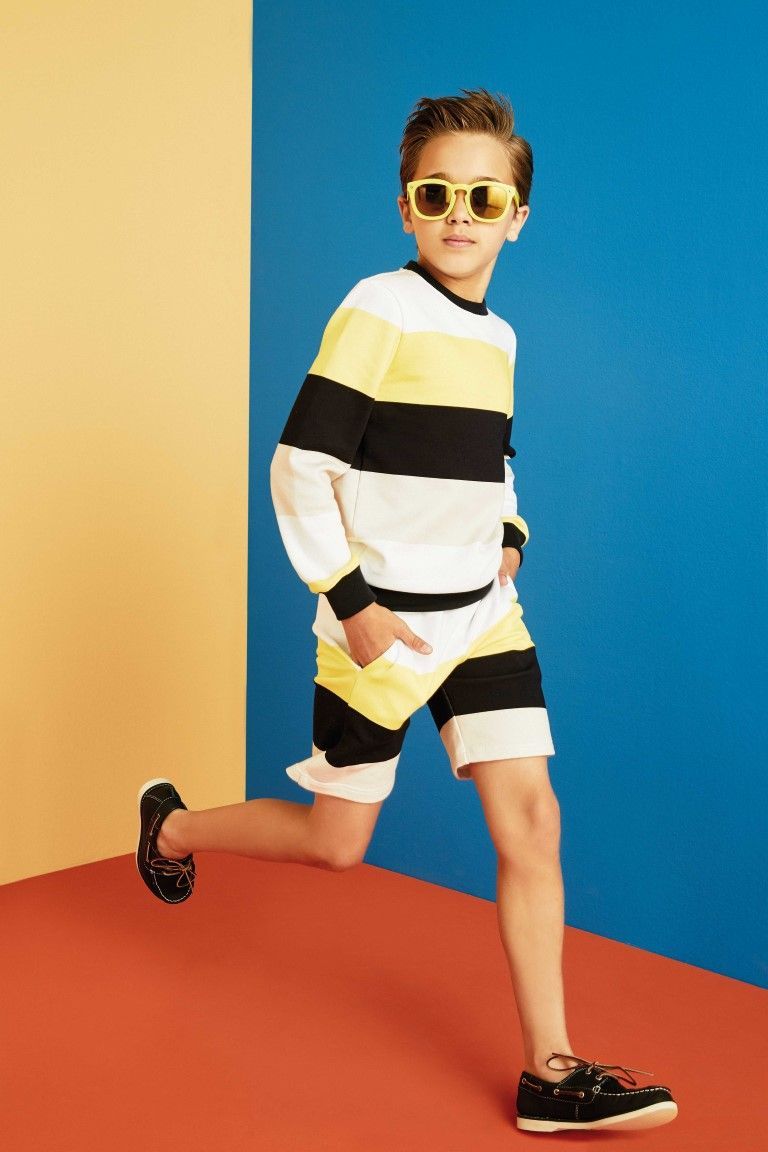 16 – Grey Tones
The beauty of a sweatshirt: it's suitable for both cold and hot weather. Cotton fabrics are the best for summer and spring. Meanwhile, you can opt for grey tones to match the moody fall atmosphere. Here's our complete guide on selecting Summer Outfits For Teenage Guys.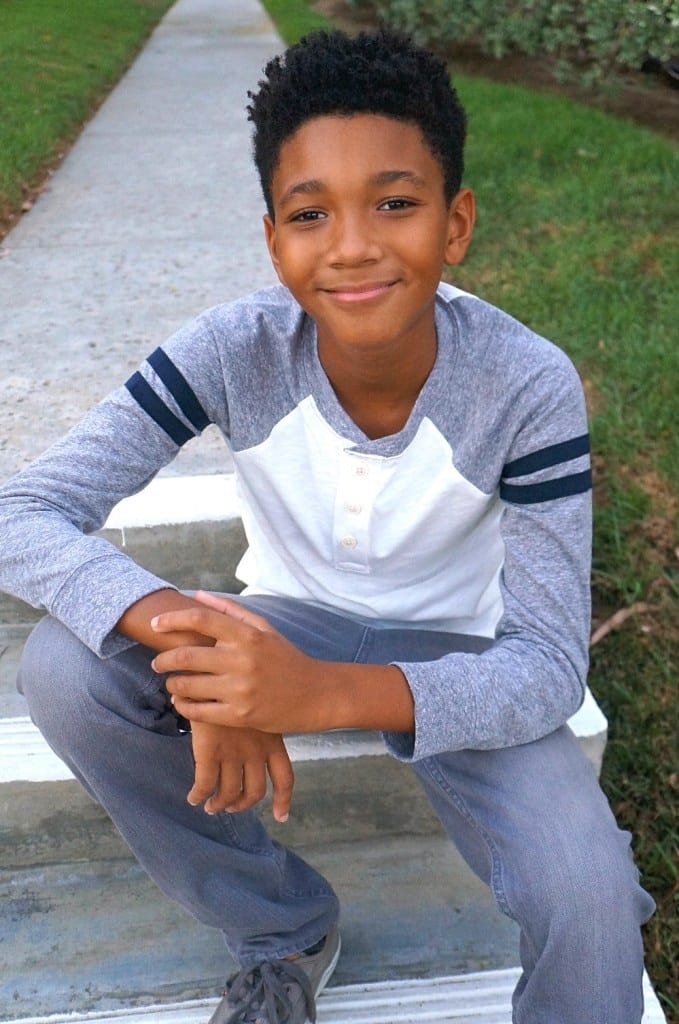 Party Outfits for Middle School Boys
15 – Statement Graphic Shirts
It's a shirt that screams "fanboy and proud!" For one, wear a Star Wars tee and tell the whole school that you love Luke Skywalker (or Darth Vader). If you don't believe in The Force, try other tees inspired by your favorite film. And then wear it with camo pants and see the result for yourself.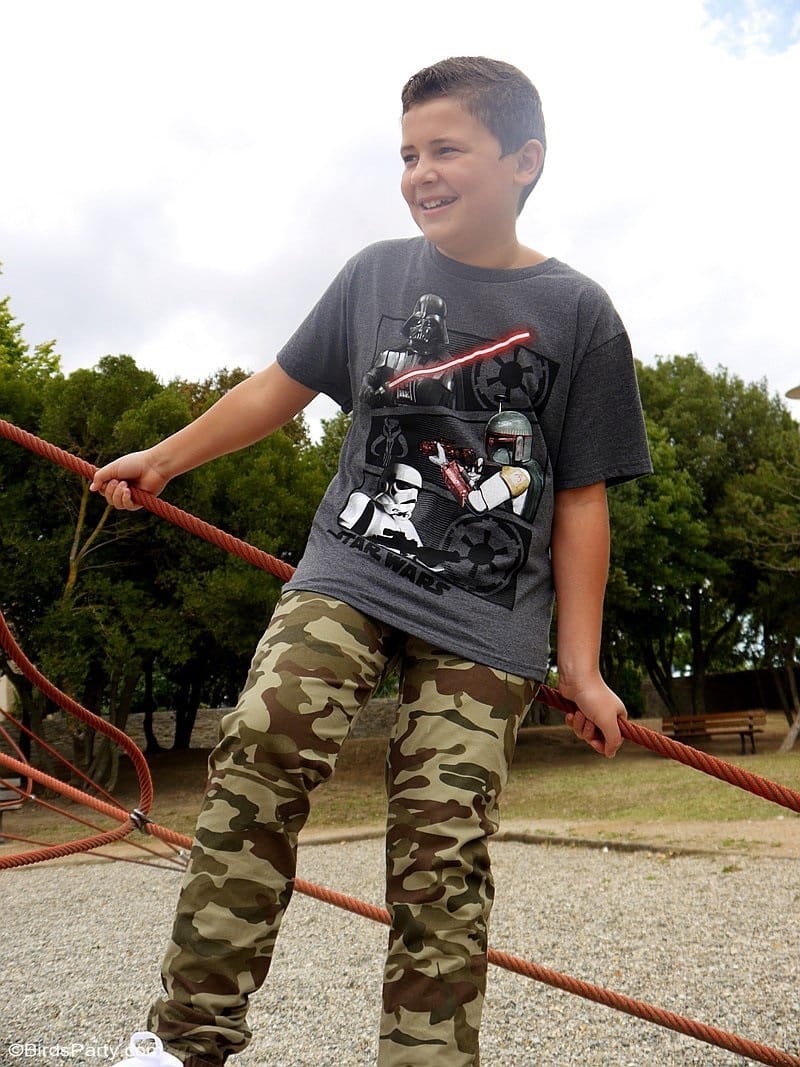 14 – Collared Shirts with Shorts
Being young has its perks. While a man of any age can wear shorts, they look outstanding on young boys.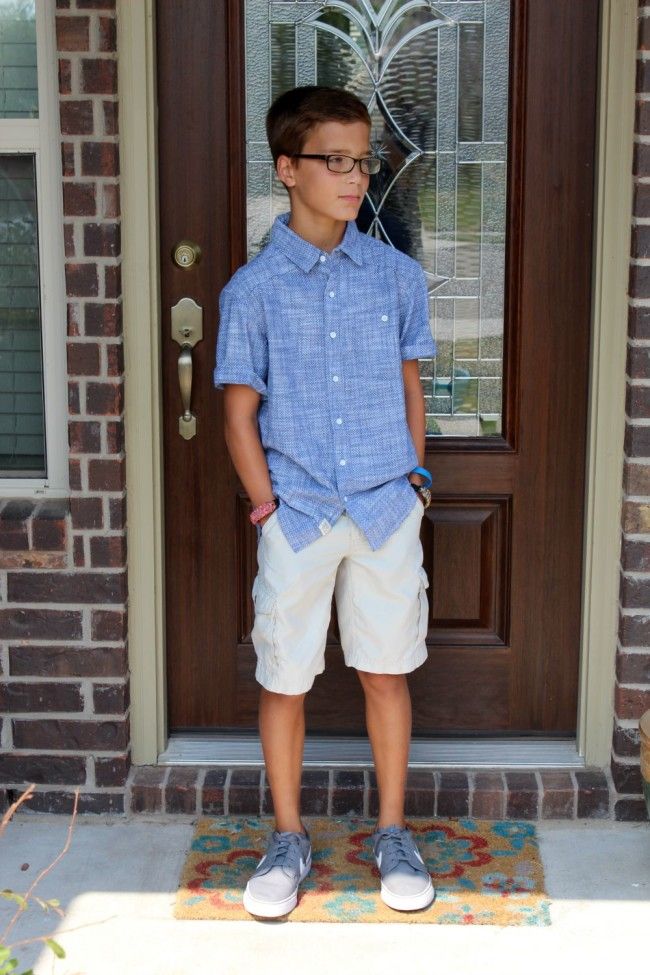 13 – Minimalist Getup
You can attend the party wearing a basic white tee and jeans.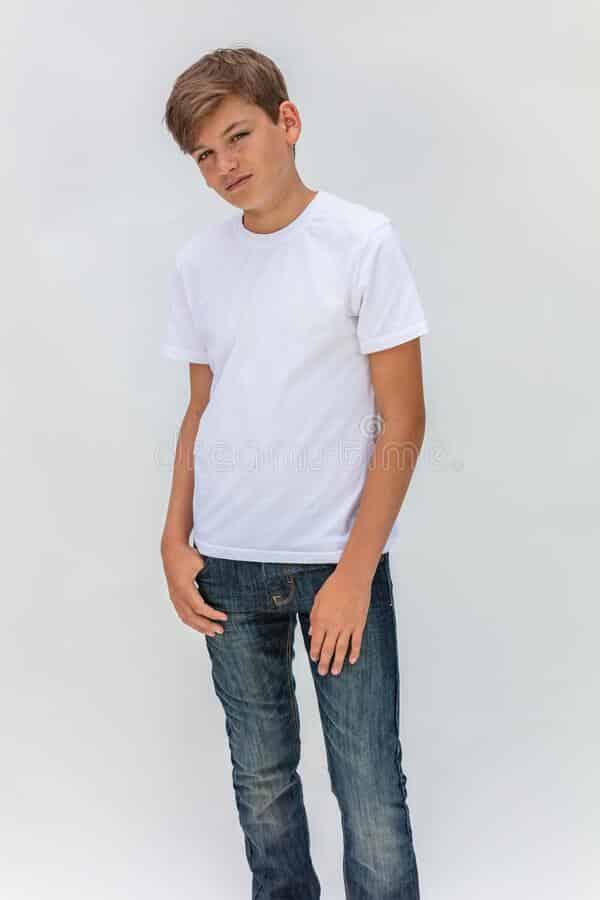 12 – Summer Staple
Opt for brighter tones like yellow, orange, and red. It's that time of the year when you'll be sweating a lot. That said, you should maked things easy for yourself. Pick cotton and polyester outfits to be more comfy during the hot weather.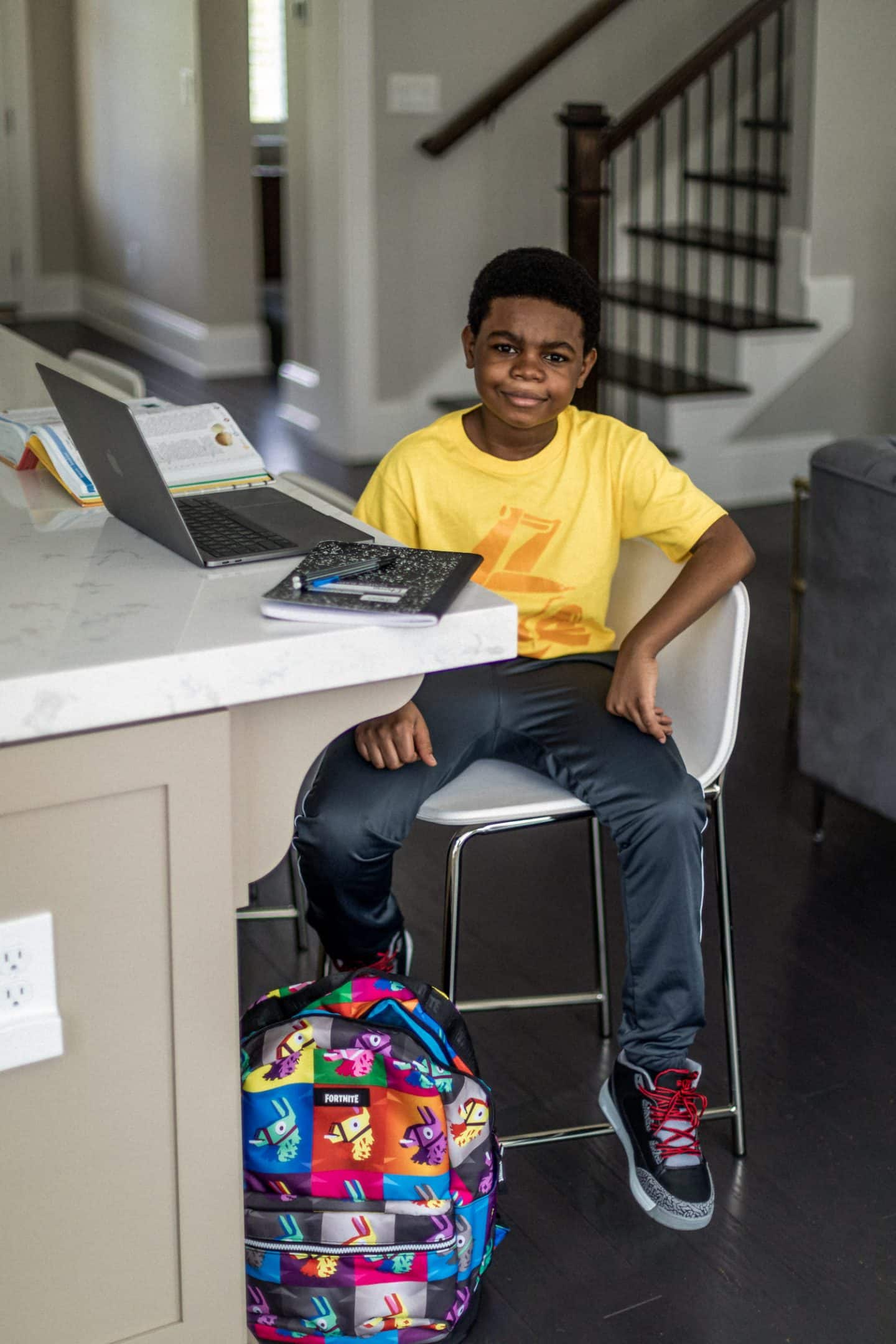 11 – Winter Wardrobe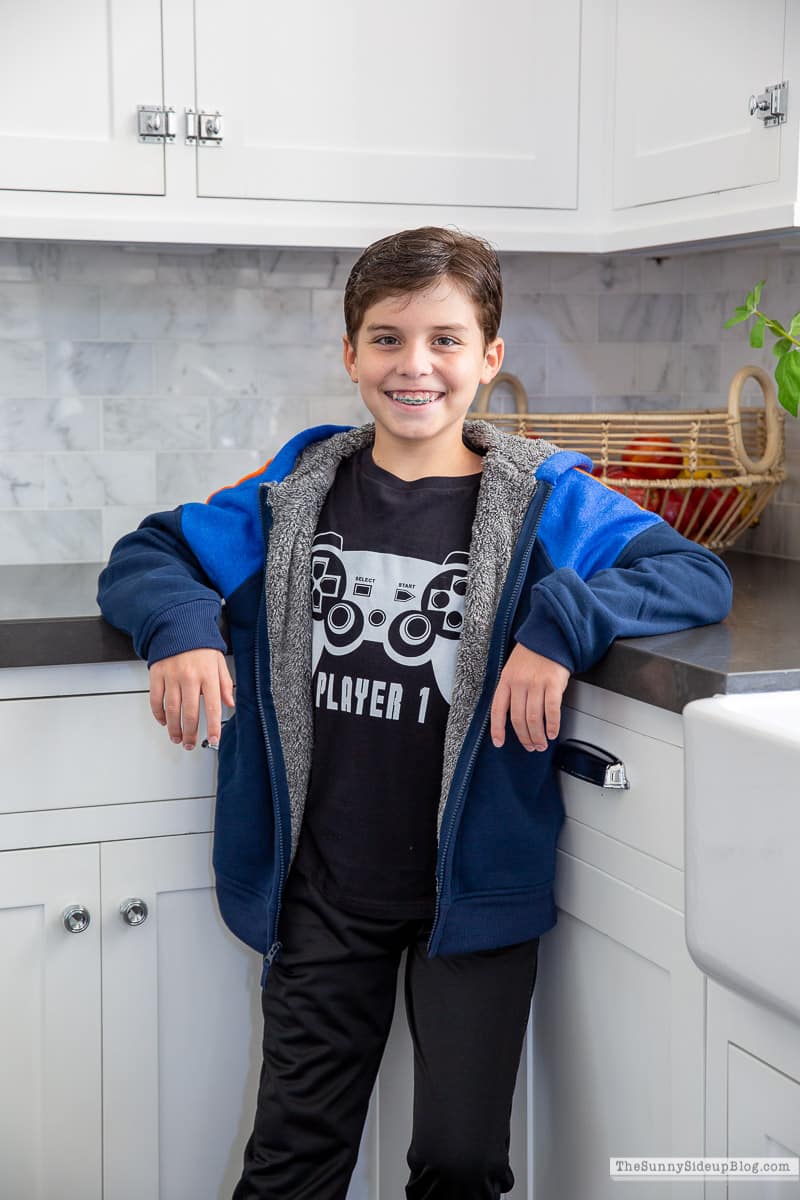 10 – Colors Of Autumn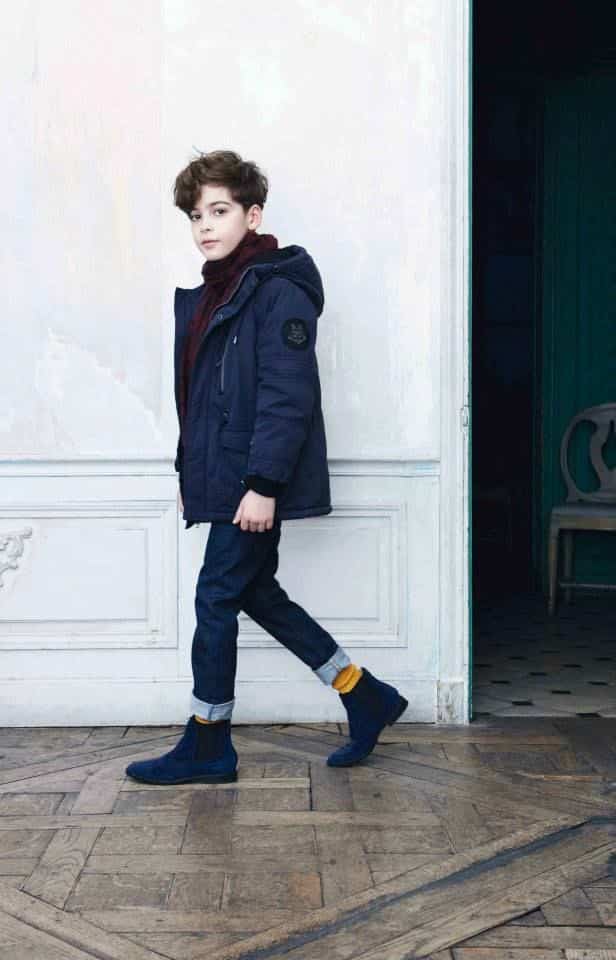 9 – Vest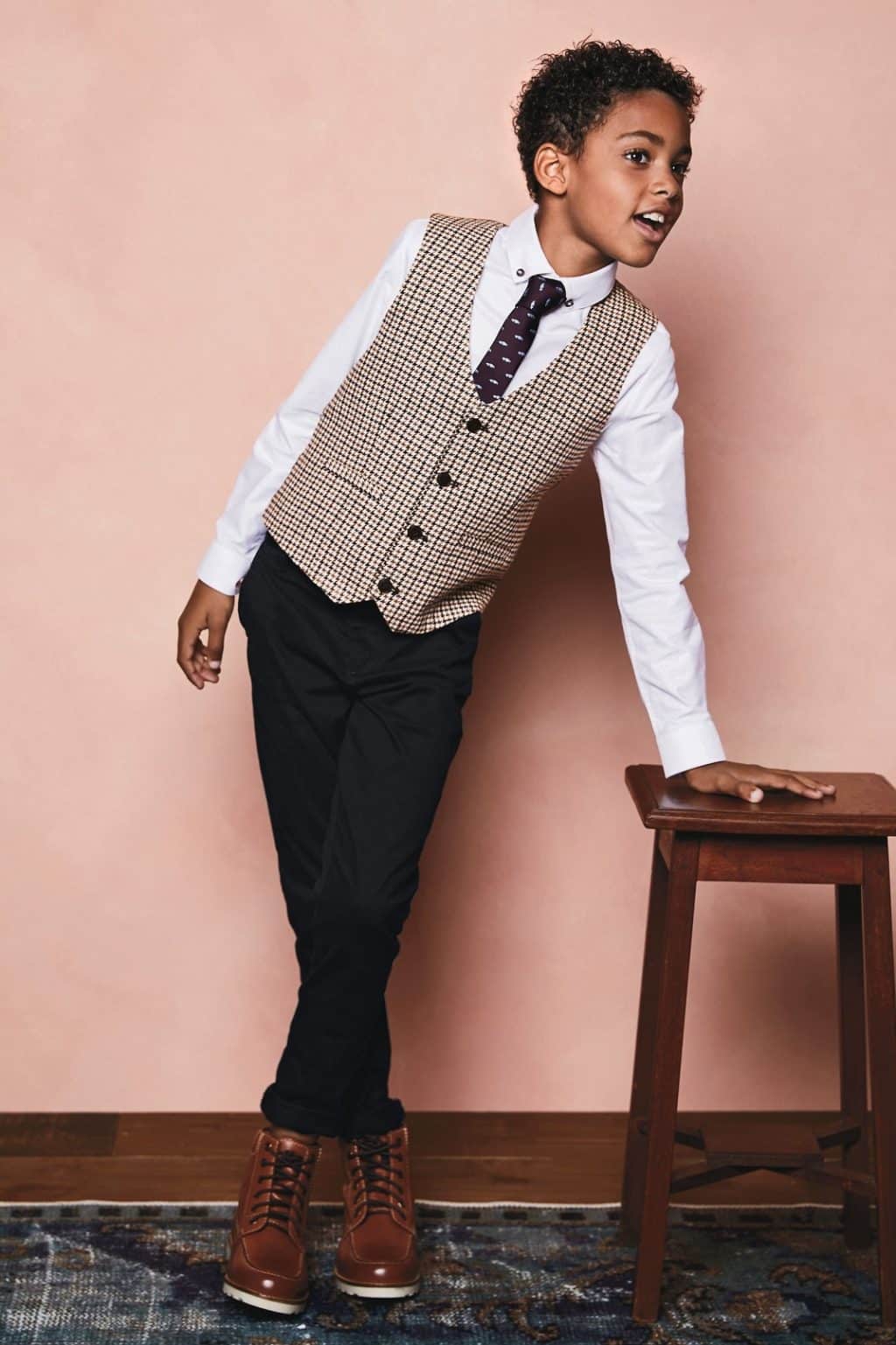 via
8 – The Sporty Kid
Parents, you can express your love for sports by having your kids rock this style.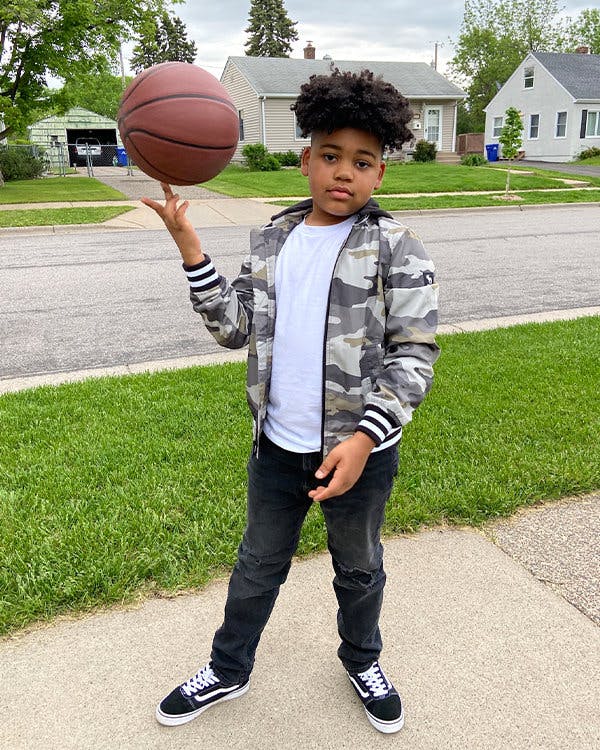 via
7 – Business Casual
Dress your kid like he's headed for work. I'm in love with this color combo. And I've never seen something more adorable than a boy in business attire. Note that suits aren't required. A navy blue (or black) shirt paired up with well-fitting khaki would do. Grab some black or white shoes for the footwear.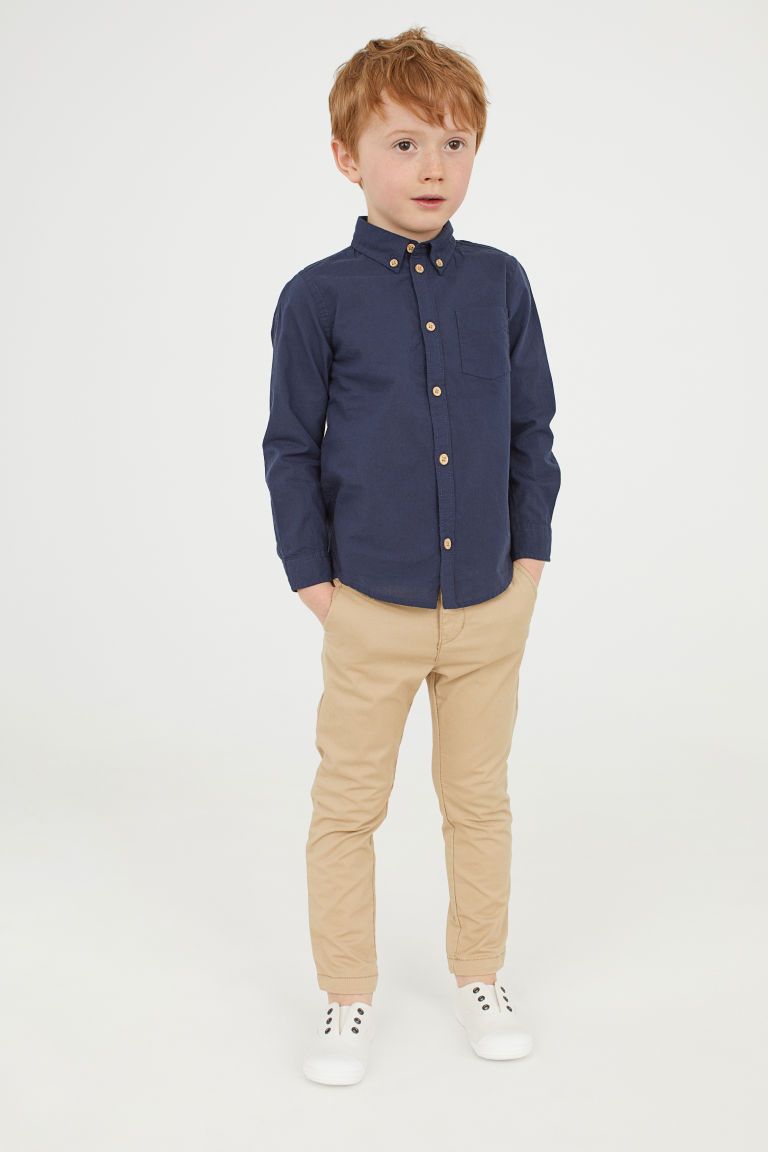 6 – Streetwear
You have more options than you think. For one, streetwear is welcome to the part as long as it's not too casual. My point is that you can wear long sleeves instead of a plain tee. The collar adds up to your style in ways you don't notice. Team it up with some jeans and finish off with rubber shoes.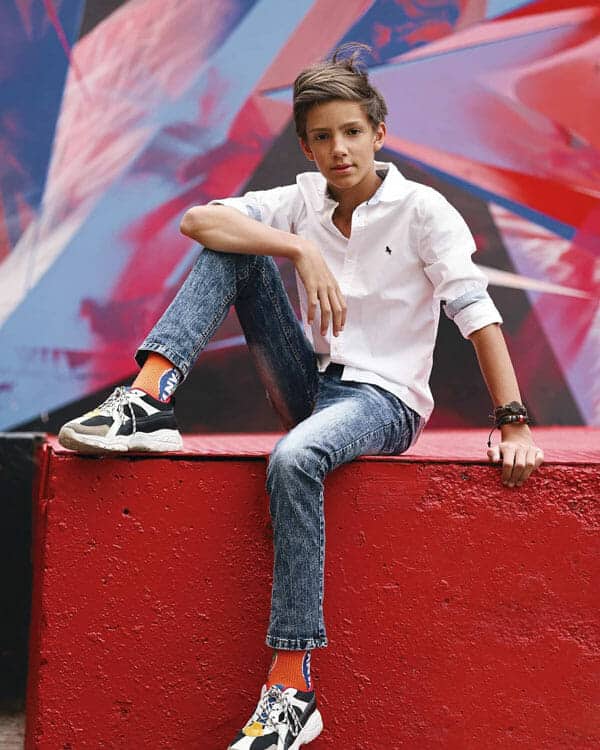 5 – Inspired By The '80s
Borrow ideas from the candour of the past. Assuming the 1980s was your time, you have the edge to dress your kids the way you dressed back then. Flannels, jeans, and graphic shirts make up the starter pack of this style.
4 – Preppy Outfit
Like a school uniform, this outfit will spare you the hassle of jumping from one idea to another. Throw in a crewneck jumper over a crisp polo or collared shirt. Pair them with khaki pants, then finish off with some sneakers. Accessorize with a nice wristwatch to complete the look. Complete the look by going for one of these Hairstyles for Teen Boys.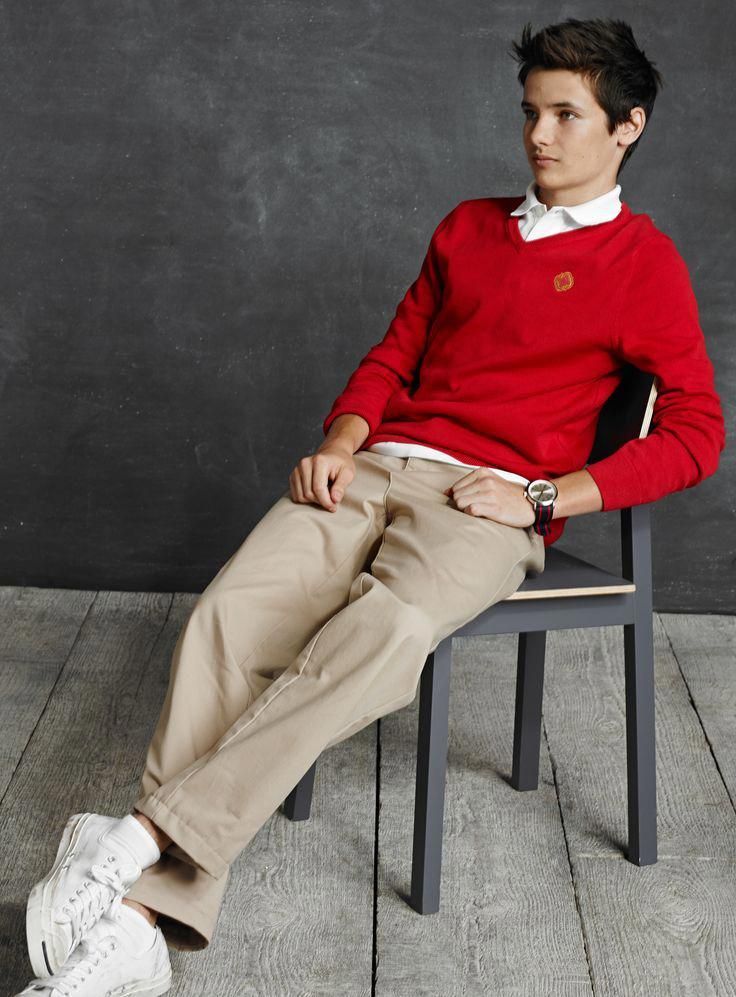 3 – Weekend Casual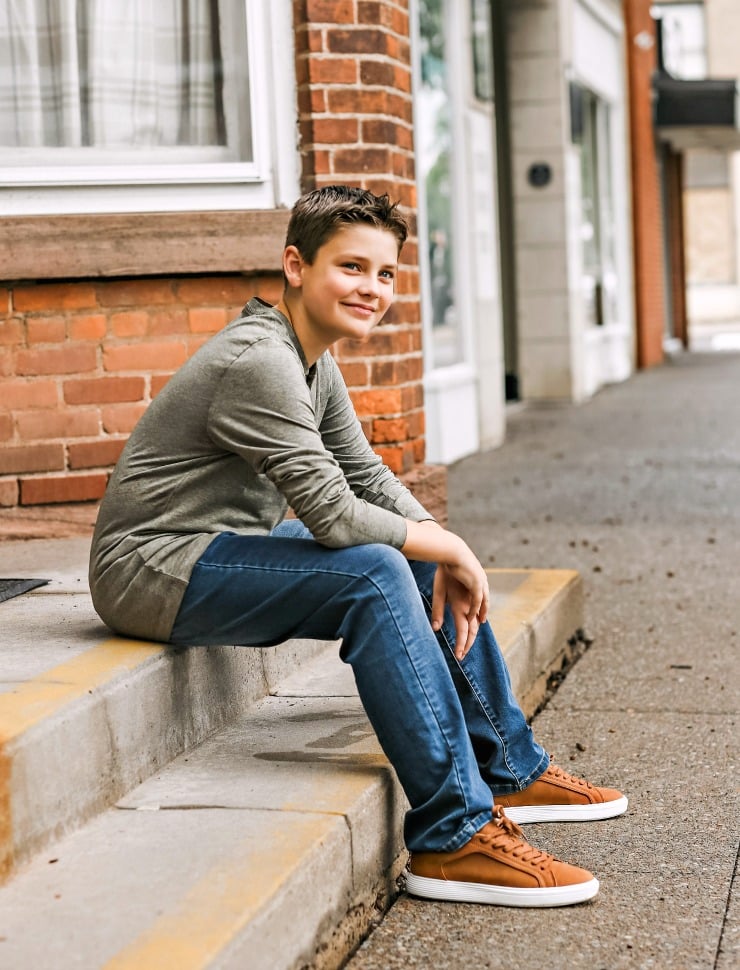 2 – Camo Pants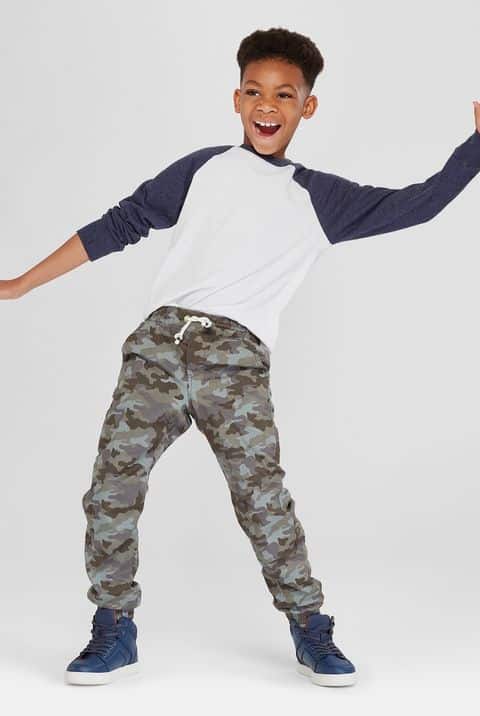 1 – Casual

Frequently Asked Questions
Q. What should boys wear to parties?
A.If you'd think about it, boys can wear anything. But don't take it so lightly. It's your chance to practice style and find your aesthetic as early as now. And since you're going to a back-to-school party, opt for something stylish and comfortable. And don't forget to accessorize to stand out from the crowd.
Q. Can boys wear hand-me-down clothes?
A.Yes. Boys can borrow old clothes from their older brothers (if any). Spare yourself the hassle of looking for new outfits. Please consider the fit, and consult the tailor if you must. This can be a way to save money; sentimental value is a thing for most parents.
Q. Can boys dress by themselves?
A.I can't speak for everyone, but most boys know how to dress by themselves. But if we're gonna talk about style and aesthetics, I wouldn't mind taking suggestions or feedback from the parents.