Children's outfits for Easter are full of life, fabrics and colour. Cute, frilly dresses for girls, shirts and ties for boys are always popular during Easter. Incorporating flowers and animals in clothing for children is a brilliant addition to any outfit for Easter. This article will give you ideas and suggestions on how to dress your child for Easter.
Cute Children's Outfits for Easter
As mentioned in the article for Easter adult outfits, pastel colours are seen constantly throughout this season and are so for children's outfits. For girls why not choose a rainbow style dress? The multicolour theme is seasonal and in keeping with Easter. Short sleeves and lace are great touches to dresses and create a cute and innocent feel. Add to these a nice pastel pair of dolly shoes or pumps which can either be plain, patterned or embellished with flowers or even little rabbits. Easter bunnies are seen everywhere at this time of year, including on clothing so why not use it to its full potential.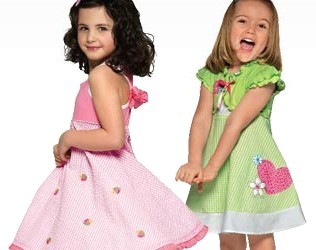 Other girl's outfits can include rabbit romper suits or sleep suits although these are more fitting for babies. The great thing about baby wear is that they will look amazing in any festive attire so why not go the whole nine yards and go for a full rabbit, lamb or even Easter egg costume? Guaranteed to give the Aaawww factor and turn heads everywhere! These outfits can also been used for baby boys however be careful not to make them too girly.
Boys at toddler age can benefit from outfits which include smaller Easter details. For example, a simple pastel coloured suit incorporating a colourful tie with a bunny rabbit embellishment is great for keeping the Easter style without the embarrassment of cuddly lambs and flowers. Other Easter styles for boys are shirts and dungarees and also sleeveless jumpers and waistcoats.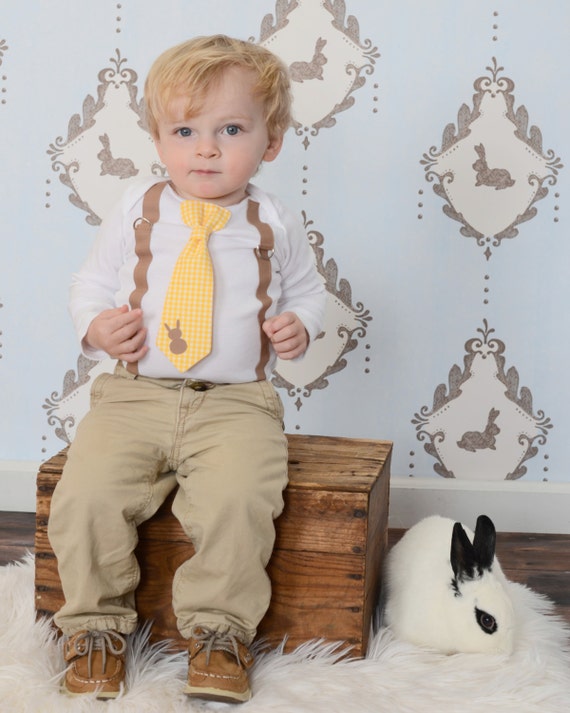 Shirts and waistcoats will give a bit more of a formal feel whilst sleeves jumpers will provide the same shape but will provide comfort and a bit more of a casual style. Footwear for boys can be simple trainers or even toddler loafers.
Easter Accessories for Baby Boys and Girls
Girl's accessories for Easter are usually quite floral so why not add a simple headband with a flower embellishment to finish the full outfit?Boy's accessories can include ties and dickey bows with Easter themes on them. These are suitable for all ages and are very easy to find.
Baby accessories will depend entirely on the outfit you have chosen. If not going for a full costume then the previous accessories mentioned for both boys and girls can be used.
Why not have a peek at the images below ranging from baby to toddler and use them to create your own children's Easter look.
Infant Costumes
Chick and Rabbit Costumes
Easter Baby Costumes.
Girl's Outfits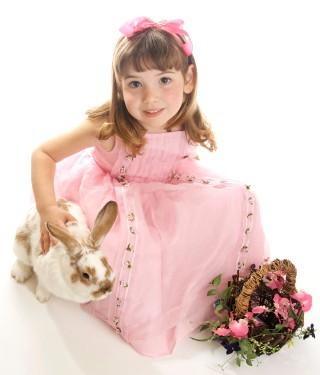 Kids shoes for Easter
Boy's Outfits
Avid reader and Fashionista. London Based freelance lifestyle editor