2017 Valentine's day Kids Style –  Who says only adults can get dressed up for the Valentine's Day? Like everyone else, babies and toddlers can also get all dolled up for the special day. Babies can look absolutely cute and adorable in valentine's Dress.
Now you can also dress up your toddler from a simple outfit to a cute baby Valentine's Day outfit. They also deserve to look good on a special day. You can dress your baby in cute dresses that are worth watching.
If you are a new mother and want to celebrate your Valentine's with your family then you all must be dressed according to the occasion. Plus size moms  can also look sexy on valentine's day- Fashion ideas for plus size women. Carrying your little-loved one in a red outfit will grab everyone's attention for sure. Look around the shopping malls and you will find many shops offering Valentine's dresses collection for toddlers. Their collection would consist of beautiful frocks, cute rompers, shirt and tie, swimsuits etc. You can get these at very affordable prices.
This occasion comes only once a year therefore make it special and make the most out of it. Dress up your toddler and enjoy your day out. Here are some of the best ideas to dress up your baby whether a girl or a boy.See these cute pictures of Toddlers on Valentine's day functions and choose the best combination for your kid .
Valentine Fashion Ideas for your babies
Whether it's your little one's first valentine's day with you or tenth one, it is always a special day to show your love. Make sure to make some special plans with your significant other and your little one(s). A special day needs a special outfit of course so here are the best outfit ideas to dress your baby for Valentine's Day:
Casual Valentine Look for Toddler
Romper: A cute mickey-mouse romper would look too cute on your baby. Make sure it's in red. You can also pair it up with another colour for a combination.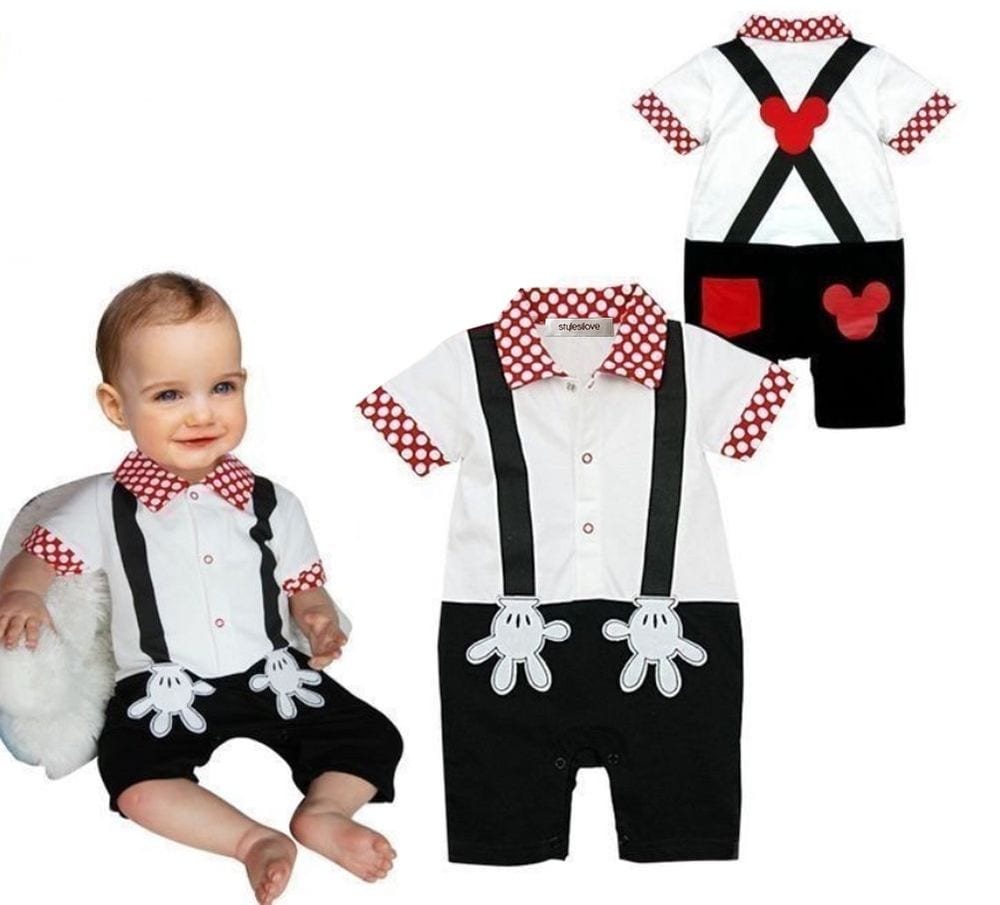 Formal Outfit for Toddler on Valentine's Day
Shirt and tie: What would be more adorable than this? Your baby wearing a cute shirt with a tie. You can also get a shirt with a tie print on it, if you don't plan on buying the real tie. Here are 22 Cute Kids Winter Outfits-Beautiful Babies Winter Dressing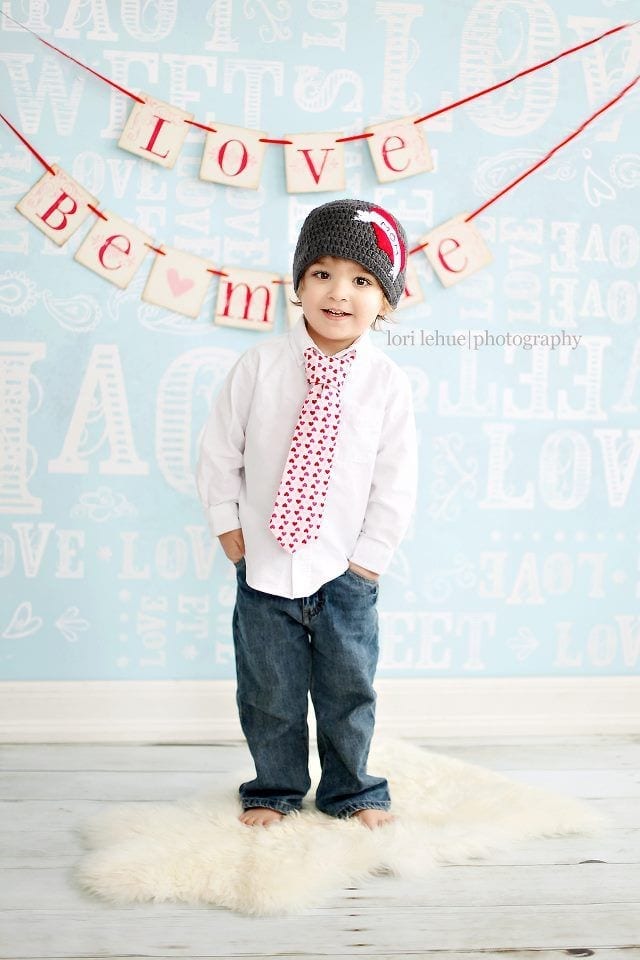 Baby Girl's Valentine Day Outfit
Infants and toddlers clothes collection is also available online. If you run out of time and want to order online then you can search for it on the net. Online stores offer some amazing dresses for babies.For baby girls you can choose frocks. They are very classy and cute. Pink frocks or red fancy dresses would be the most appropriate dress for girls. With so many ideas of valentine's outfits you can easily select the perfect outfit for your baby girl.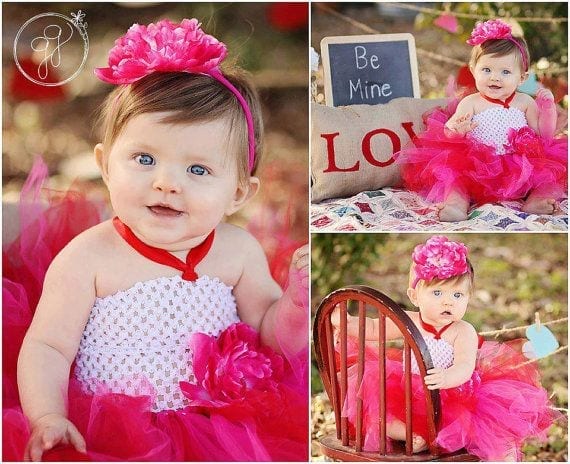 Best Colors for Kids to Wear on Valentine's Day
Red, white and pink are definitely the colors of the day for kids. Find your baby or toddler an eye-catching outfit that combines these colors to make him or her the star of the night.
You can also find clothes for boys that are very trendy. Other than clothes you can also get cute hat accessories for your baby as well. Perfect shoes are also must to complete the look. With all the accessories, dressing, shoes etc. your baby can look like a cupid.
Valentine Themed Outfits for Kids
Cute animal print outfits and heart outfits are also available in the market. There are many Valentine's themed outfits. Outfits of Dora the explorer, Mickey – mouse, Red riding hood, Alice in the wonderland etc. You will love dressing up your little one for Valentine's for sure. RECOMMENDED: Kids Swag Style -20 Swag Outfits for Kids for a Perfect Look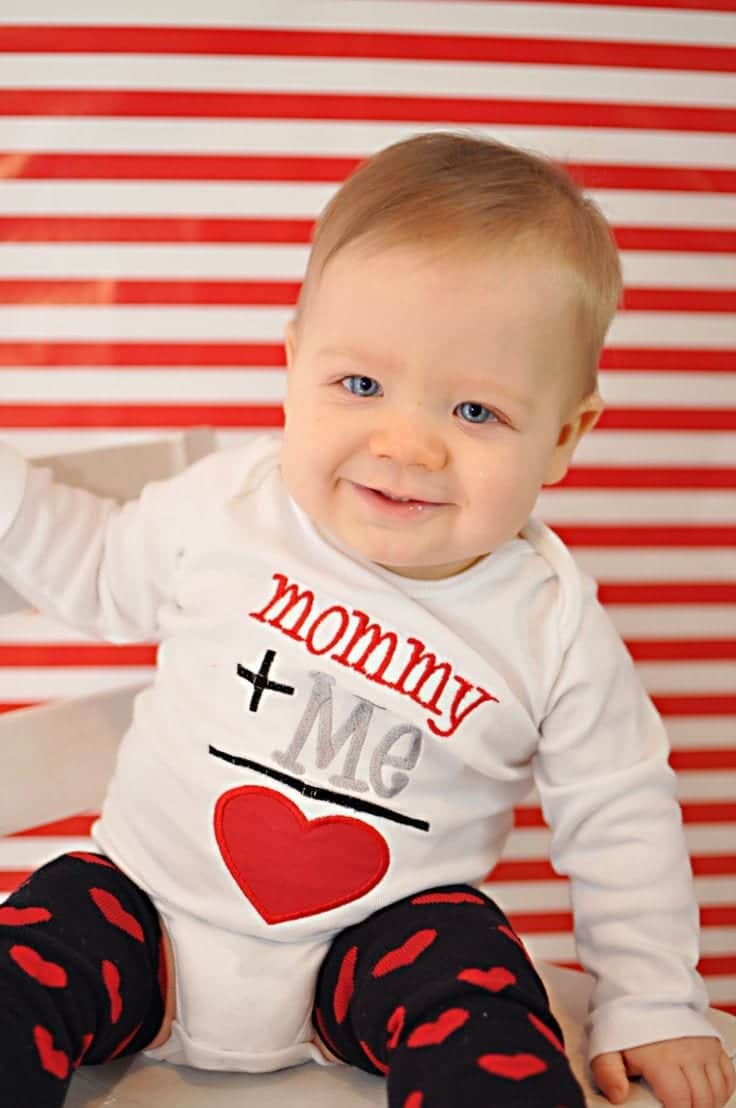 This Valentine's is going to be a fun filled event. We hope you have decided the right outfit for your baby by now. Do your best and find the most cutest outfit for your toddler's outfit.A beanie hat is a perfect choice for this day .See some really cool beanie hats Designs for kids.

Make your kid look like a total gentleman by making him wear a bow-tie and tuxedo. A red colored bow-tie of course would be the cherry on the cake since it's valentine's day after all. The color combinations shown here are ideal for your little man.

 How adorable is this baby. The outfit is simple and yet catchy because of the funky red colored shirt.
Baby Girl Valentine's Day Look.

Step by Step Video Tutorial – Dressing Baby for Valentine's Day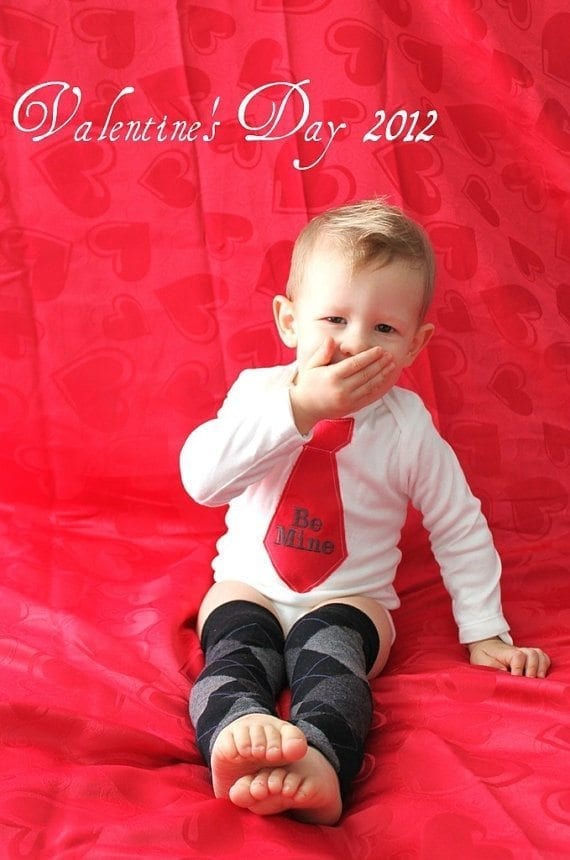 Red Bow-Tie
If you're having a valentine's day party at home then a bow-tie is a must have.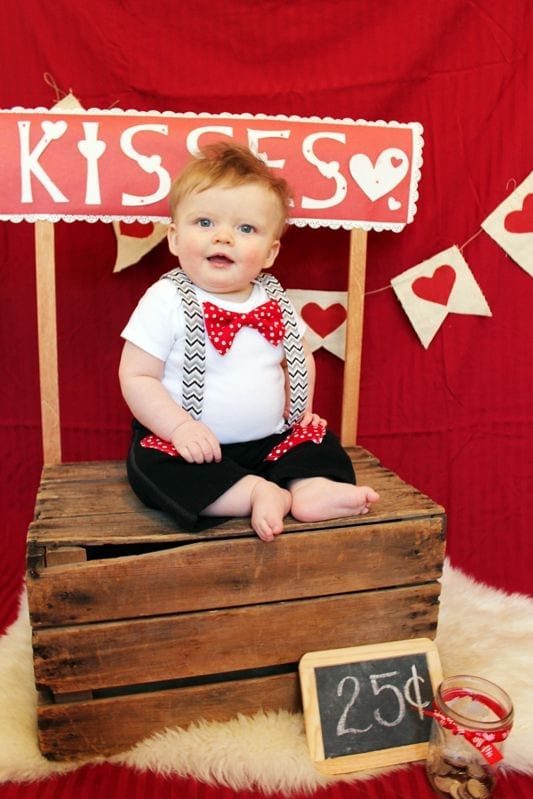 Cute hat with any outfit would be a unique style.

Cute Kids Accessories to wear with a Dress
Headbands always make the cutest accessory for baby girls so don't forget to make a cute heart shaped headband a part of her look for the day. RECOMMENDED: Casual Outfits for Kids-23 Cool Dresses for Baby Casual Style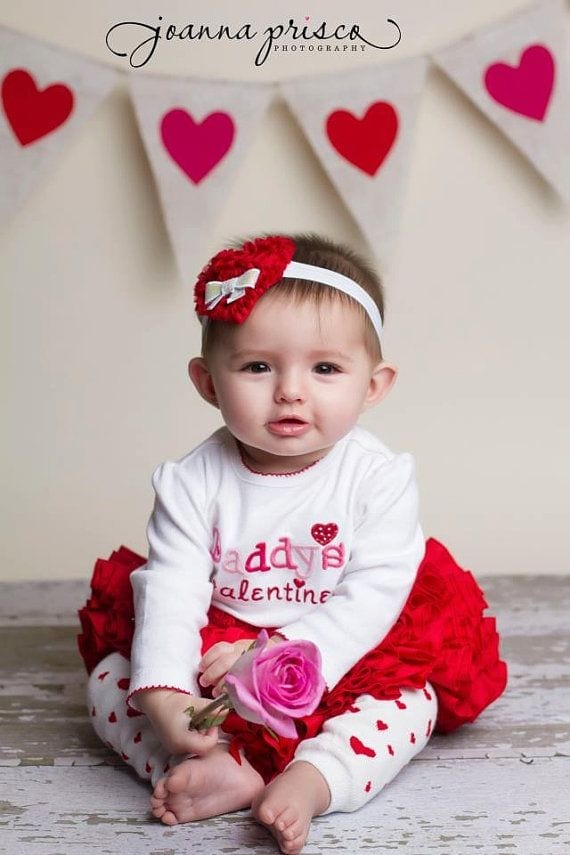 Kids winter Outfit for Valentine
Once again, if you want something that's simple yet elegant then camel coats would be the best choice. The parents can also wear matching camel coats to create the most awesome family outfits. Add a touch of red by going for red sneakers or accessories.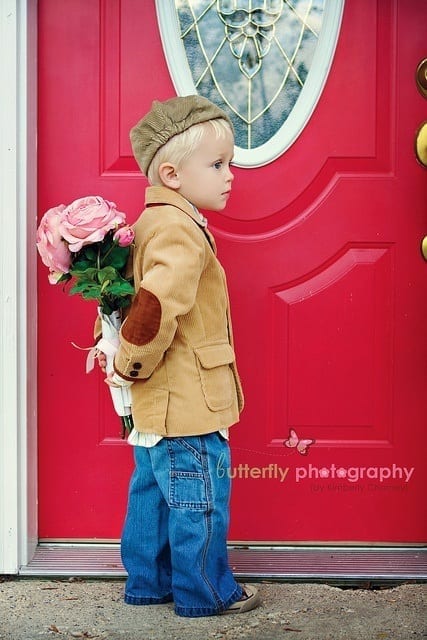 Party wear for new born

New Born babies Valentine  Dress
If you have two or more kids then make sure that you color coordinate their outfits.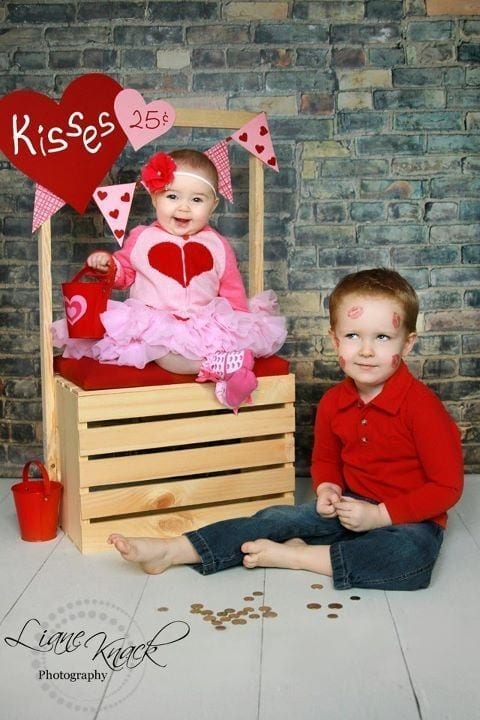 Don't forget to capture all your hard work by taking some awesome pictures. A valentine's day photo shoot is always a must and you can make it even better by creating some lovely props and backdrops. And amidst all the preparations, don't forget to choose a lovely outfit for yourself, you can get some amazing inspiration from these 100 Cutest Matching Mother Daughter Outfits on Internet So Far.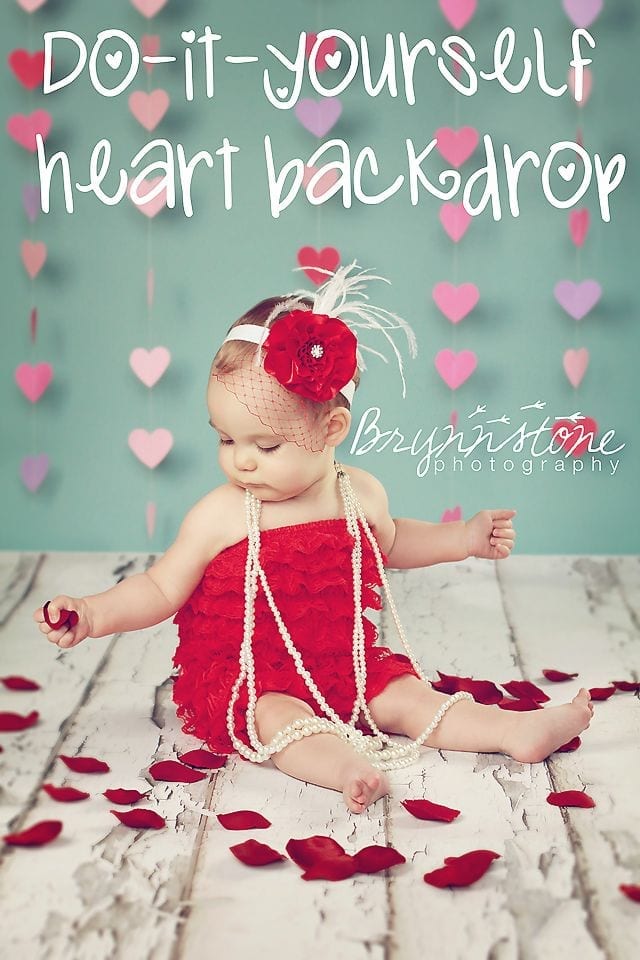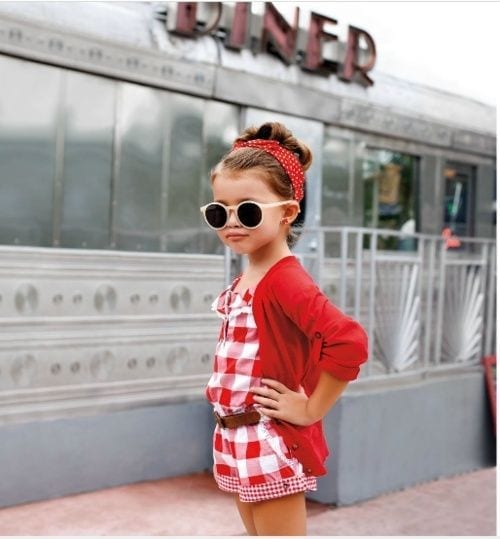 Kids grow up so fast, don't they? So make the most of the time that you have with them and enjoy every occasion to the fullest. Let us know how you plan on dressing up your kid for Valentine's day.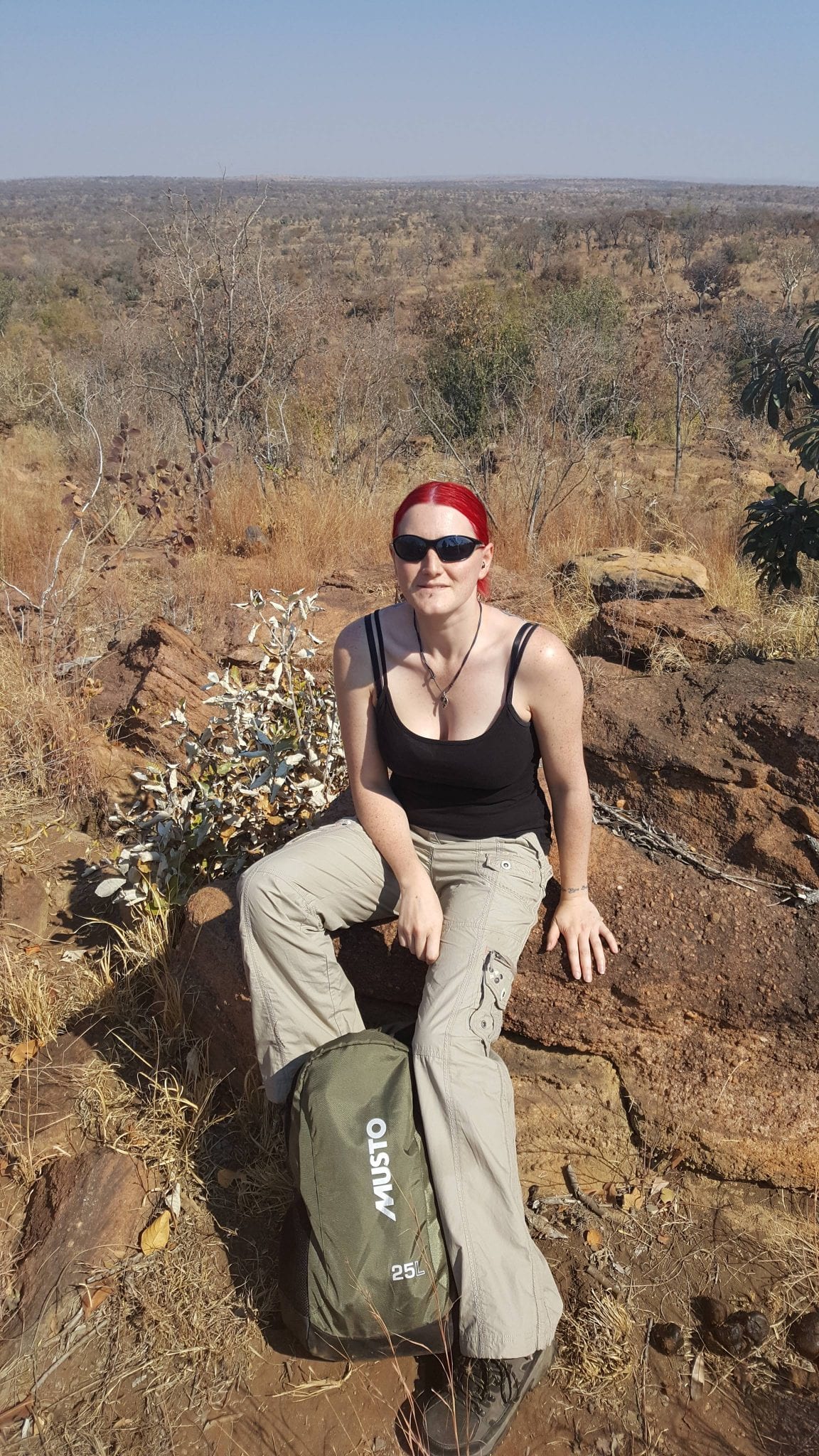 Caz, aka Vixen, has been freelance creative writing for several years. She has a lot of experience in different fields including high street fashion, tattooing art, and even the gothic and historical costumes. Caz has a Diploma in Fashion and Textiles and also a Bachelors Degree in Historical Costume and Corsetry. Her passion lies with gothic design, corsetry and any other styles considered to be taboo or unusual. Style-wise Caz has a love for Vivienne Westwood and her take on the punk era. Although Caz loves the weird and wonderful, she has a deep love for all fashion and allows this to show through her work.