Newborn girl outfits. The birth of a female baby is such a momentous and joyous occasion.  Expectant mothers often dream about what their offspring will look like and how they want them to dress. It's often difficult to stop yourself from buying clothing and baby products well before the baby arrives.
A new baby is about new life, fresh starts, dreams, happiness and the future.  It puts everyone in a good mood.  People especially go crazy buying clothes for newborn princesses. Once you give birth to your daughter, you will rarely be buying anything for yourself anymore. Everything looks so much more irresistible and swoon-worthy in miniature sizes.
What Outfits To Buy For Newborn Baby Girls?
Here are 27 of the all-time favourite items that I couldn't live without for my daughter from birth through her first birthday: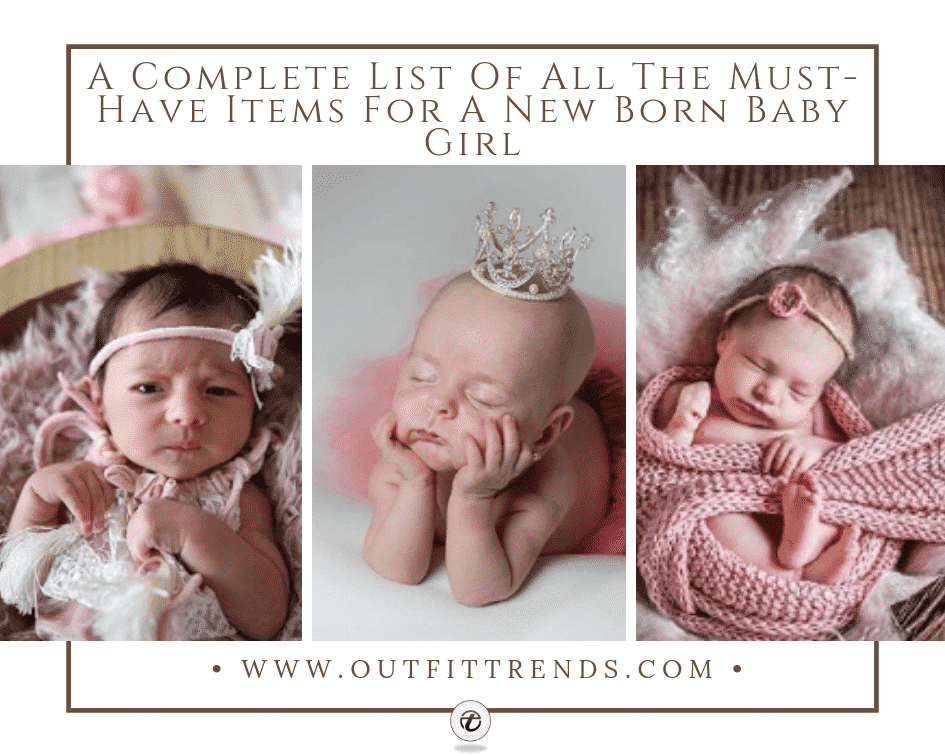 ↓ 28 – Newborn Girl Coming Home Outfits
Your new addition will never make a fashion faux pa wearing anything pink from Ralph Lauren home from the hospital as you start your new life as a family of three (or more) Ralph Lauren is classic, timeless and looks good on everyone, infants included. It's also always a great idea to go for matching outfits, so here are 100 Cutest Matching Mother Daughter Outfits on Internet So Far.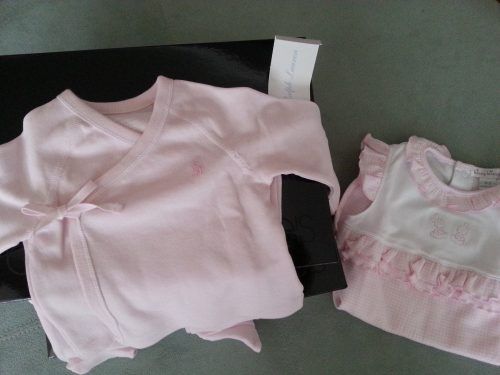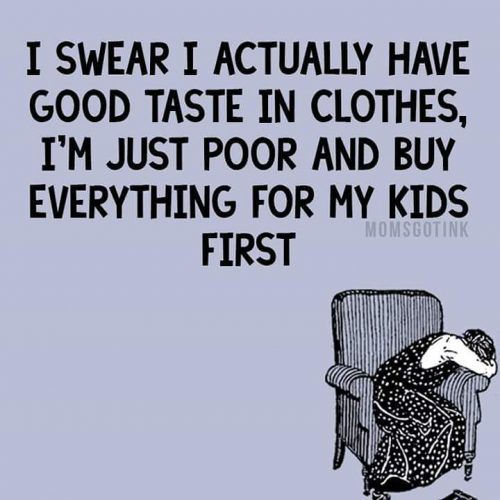 ↓ 27 – SwaddleMe
I am a huge fan of Mexican food, but as much as I enjoy burritos, I have never gotten good at wrapping them up. Swaddleme swaddles are seriously the BEST swaddles ever! The secure design creates a cosy, womb-like feeling for baby and prevents startle reflex that can wake your infant. The soft fabric wings fasten and readjust securely with hook and loop attachments to create a perfect fit. Swaddleme makes swaddling foul-proof, even for those with three thumbs. You can pass off the baby in being wrapped with the same snuggly, smooth and competent way as when the expert nurses did it for you in the hospital.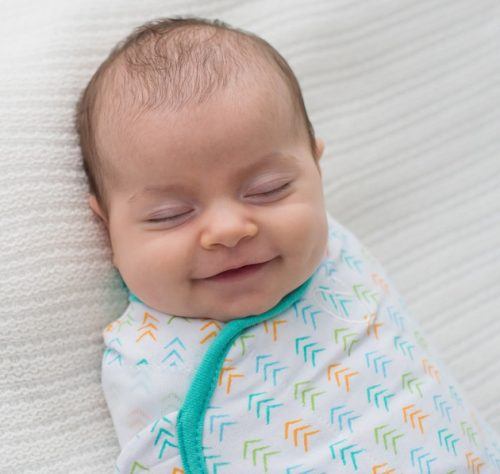 ↓ 26 – Miracle Blanket
Beloved by hundreds of thousands of families, Miracle Blanket is "one of the most beloved, time-tested and effective swaddling blankets on the market today." There is no Velcro, which makes annoying sounds and won't get disgusting in the laundry.  Also, one size fits all (up to 14 weeks so you can continue to swaddle, along with the Moses basket for three months or the "fourth trimester")  so there's no need to keep having to buy new ones as your baby grows.  If baby's feet do not reach the bottom of the foot pouch, simply fold the bottom up, so the feet touch the bottom of the blanket.  The other feature which sets Miracle Blanket apart from its competitors is that there are arm flaps. Getting a good night sleep with a baby is truly a miracle.  Thanks, Miracle Blanket for "the gift of sleep." Night, night and sweet dreams.  Zzzzzzzzzzzzzzzzzzzzzzzzzzzzzzzzzzzzzz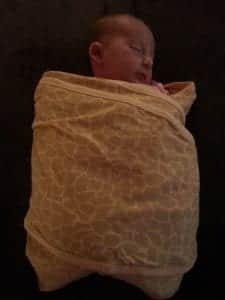 ↓ 25 – Monthly Stickers
Monthly onesie stickers are such a fun way to record your newborn's growth throughout the year. The choices, colours and patterns are endless. They are lots of fun and make it easy to identify just how old your child was in years to come when you look at an old photo which is dated.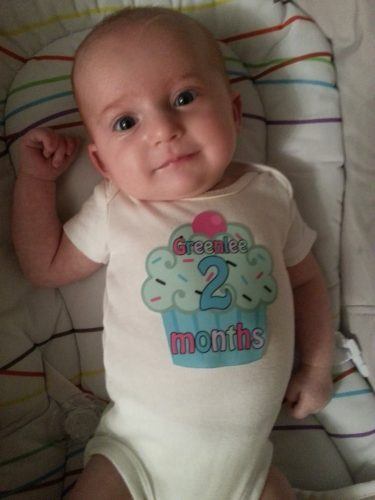 ↓ 24 – Baby's First Designer Clothes
A total splurge, but every female, regardless of age, knows the importance of a killer pair of designer jeans!  Baby can even match Mommy, Daddy and any big brothers and/or sisters. And no, we promise that your diaper does not make your butt look fat. Pair with a onesie or pretty shirt. Baby girls have this special superpower to melt your heart, don't they? We highly recommend you have a look at these 100 Cutest Baby Girls in 2019 From Around The World.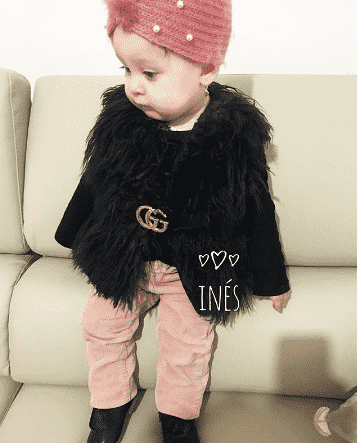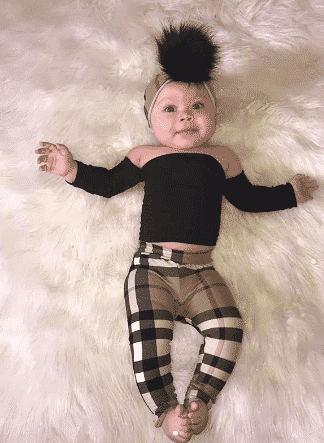 ↓ 23 – Ten Fingers….
Baby mitts are for keeping those sweet little hands from scratching their innocent and delicate face and to keep those sweet little hands warm in the cooler weather. In addition, many moms have reported, "It helped protect my babies hands from the well-intentioned women and small children that wanted to "ooh" and "aww" over my newest treasure." We all know how little babies' hands are and how tempting they are to touch.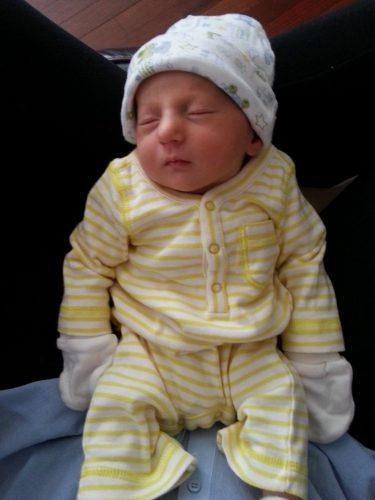 ↓ 22 – & Ten Toes: Sweetest Socks
Baby feet are so precious and perfect. When you have to cover them up, put them in Trumpette socks. There is nothing as adorable on the market, plus they provide an extra bonus of staying on better than most other baby socks.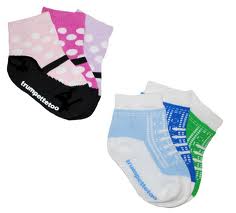 ↓ 21 – Ruffles
Little girls are obsessed with pink, glitter and ruffles. The sooner you get used to it the better. (If you look closely, you'll notice she's also got her Trumpette ballet flat socks on. No shoes necessary.)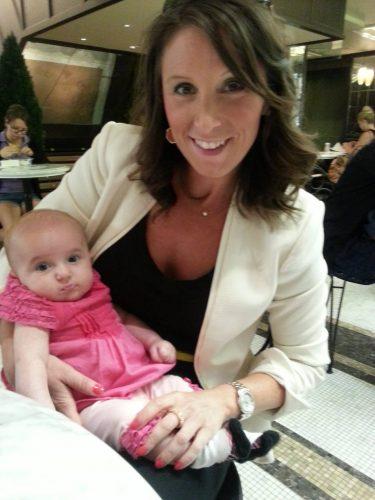 ↓ 20 – Anything Personalized
Adding the baby's name, date of birth, measurements and/or other important stats, makes the ordinary baby item extraordinary.  My daughter, Greenlee, has a unique name and therefore will never be able to buy items off-the-rack at the store with her name on it.  (I experienced the same thing growing up).  Our family was so excited to receive this feminine gingham hooded towel from Pottery Barn Baby with Greenlee's name embroidered on it in pastel pink.  Bath time is such a special bonding time between baby and parents. So many memories are made during this intimate chore, and so many bathtub photos are taken to document for prosperity. In addition to the bath towel, you are going to want crib blankets and blankets for the stroller with your child's name or initials.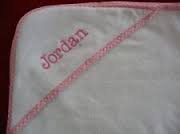 ↓ 19 – Personalized Leggings
What little girl doesn't want their name written all over in a fun font (plenty of colours and styles to choose from) in a super comfy pair of leggings! I Know My Alphabet (an Etsy vendor) has become my new favourite go-to gift to get when a baby girl is born. It's especially wonderful for a child who has older siblings because it becomes extremely obvious then that she is not stuck wearing her big brother or sister's hand-me-downs. There is no denying these clothes were purchased especially for her and no one else.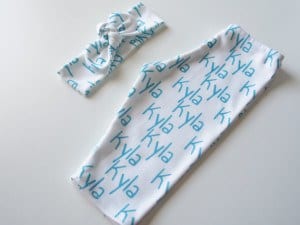 ↓ 18 – Cute & Funny Outfits
When you have kids close in age, it's lots labelling the little/baby sister. Other kids in the family can wearing matching "Big Brother" or "Middle Sister" shirts.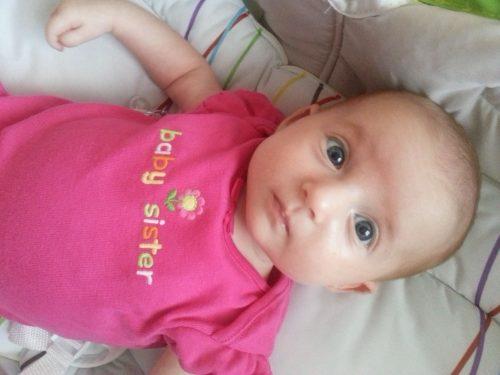 ↓ 17 – NewBorn Winter Clothing
An adorable snowsuit is a necessity for winter babies. When you bundle your bundle of joy up, make sure she's comfy, cosy and wearing something warm enough to protect her from the cold, windy or wet climate.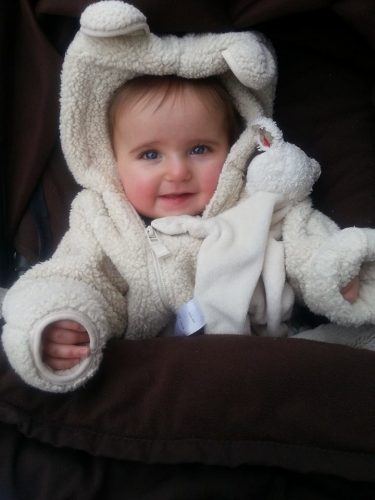 ↓ 16 – Ski Bunny Vest
For those less cold days, vests make wonderful layering pieces. They make strong statements and are versatile for all seasons except for the heat of the summer. Neutrals, pops of colour or patterned are all different options. Don't necessarily buy a pricey vest as its more a novel accessory than a garment that your child will wear on a daily basis.
↓ 15 – Lounge Around in Sweats
Just as you're most comfortable lounging around in sweats, babies want to look and feel like they're most comfortable at all times. The littlest thing can set them off. Sweat suits aren't fussy even when your baby is.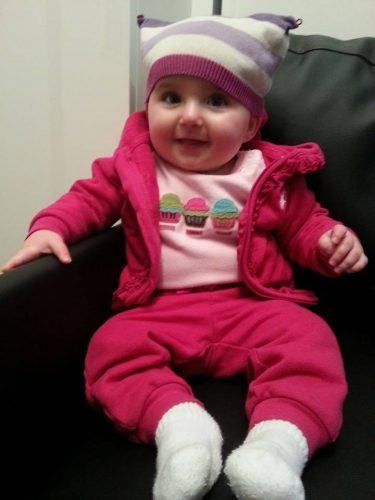 ↓ 14 – Hats Off to the Baby
As soon as you announce your pregnancy, identify someone close to your family who knits or crochets and put in your request for baby hats and blankets.  There is nothing like a custom made clothing and accessories to make your precious little one stand out in the crowd.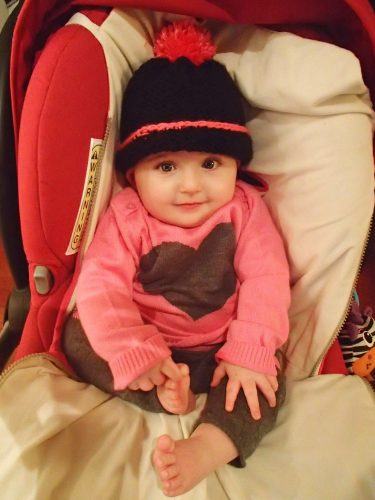 ↓ 13 – Bands
And if you're not too fond of hats, you can always opt for baby headbands because they look too adorable.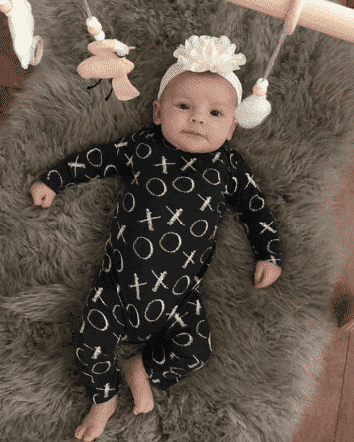 ↓ 12 – Bathing Beauty
Every girl needs a flattering swimsuit or two for pool and beach days. Seek swimwear with high UV protection to protect delicate skin. Light colours are preferred as they will keep your child cooler in the hot sun while darker shades tend to attract and hold the heat. Lather on infant sunscreen to protect baby's delicate and fragile skin. A floppy hat should also be worn.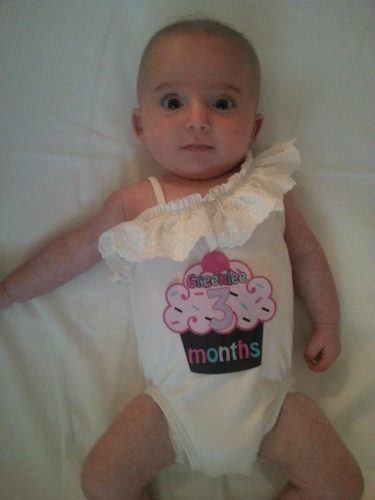 ↓ 11 – Where To Shop
What has grown into the "It" shoe for tiny feet was first created out of leather scraps on a kitchen table in 2009, after Freshly Picked founder Susan Petersen gave up on finding a baby shoe that was cute and stayed put. Known for thoughtful attention to detail, the brand's moccasins and shoes have become big favourites in Hollywood and around the world. They also offer high-quality leather crib moccasins, soft sole shoes and diaper bags.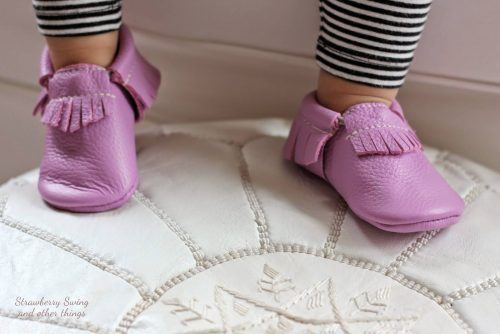 ↓ 10 – Baby Shoes
Completely impractical, but oh so irresistible. While baby Uggs will never hit the floor, all eyes will remain glued on them (especially Mommy who will have to monitor that one hasn't been lost).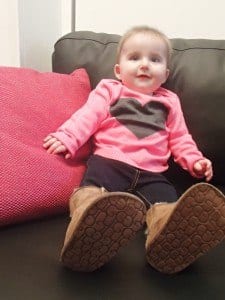 ↓ 9 – Halloween Costume for Non-Walkers
My daughter received lots of attention, tons of compliments and the best reactions to being a mermaid for Halloween.  Everyone comments on her fin and is curious to know if I had made the costume.  I must give credit to Laura Trot of Laura's Inspiration who has an adorable array of hand-made crocheted baby photo props, along with booties and hats. It's a great outfit for newborn photos. The mermaid costume was so unique and original that it scored first place in a Halloween costume contest! Here are Top 17 Halloween Costumes for Kids.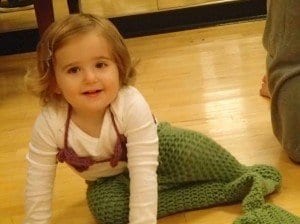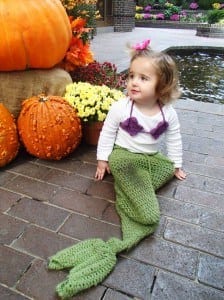 ↓ 8 – Thanksgiving Outfit
The turkey is going to take second fiddle to your baby' first Thanksgiving. Dress your ham up in something Thanksgiving-worthy. Consider sticky to browns and oranges.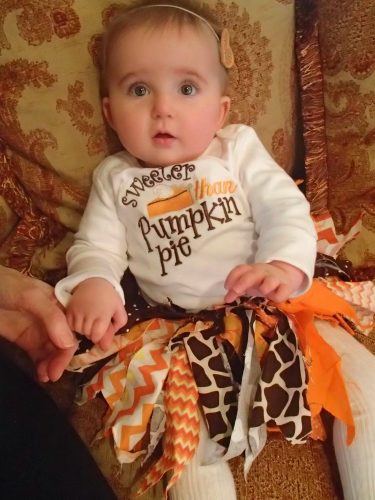 ↓ 7 – Some Fancy Outfits
When your baby isn't wearing a onesie or stretchies, and you're taking her out and about, you're going to want her to look like her most beautiful and feminine self. When she's wearing a dress, no one will confuse her for being a boy. (She can be decked out in pink with a bow headband and still people will comment on what a cute boy he is).  Dresses that come with matching bloomers/panties to cover the diaper are an added treat.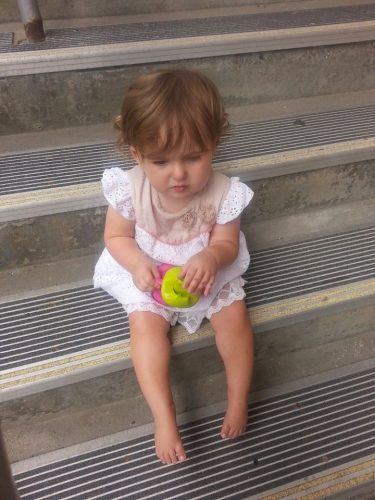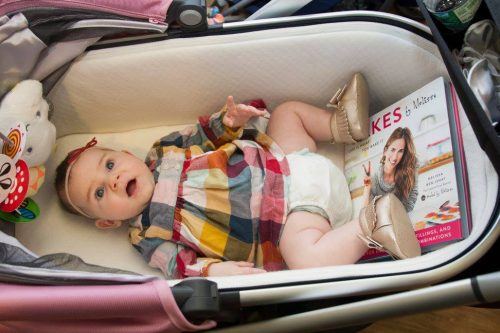 ↓ 6 – A Classic Wrap Dress
Every lady needs a classic wrap dress. One season, Diane Von Furstenberg teamed up with Gap for a special line. If only the DVF dress could have grown with my daughter.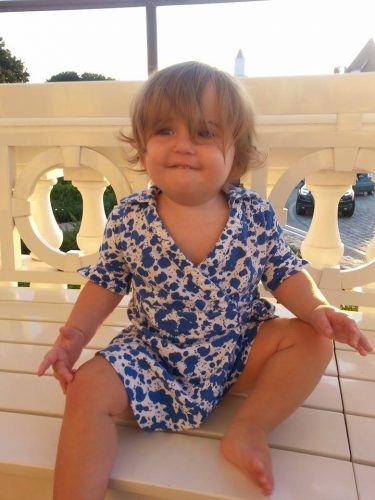 ↓ 5 – Night Suits
Be prepared for your daughter to have more outfit changes than Beyoncé. You can never have enough stretchies on hand. Your baby will spend the majority of her time in stretchies, especially when she's home. Pick prints and colours that make you happy and designs that are easy (and quick) to get on your ever-moving child.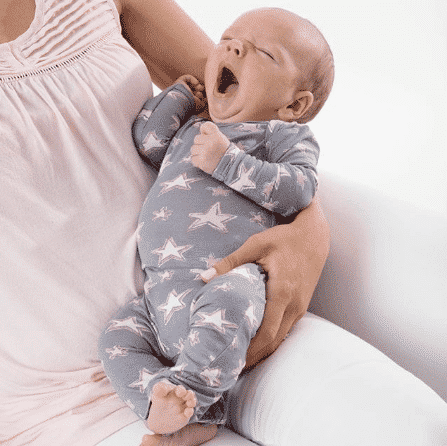 ↓ 4 – Bibs
No matter how many bibs you stock up on, you will always need at least a dozen more. Bibs are necessary for spit-up, protecting clothes when eating solids, wiping drool, the list goes on and on…..Pick some up whenever you see one that catches your eye and is a reflection of your style.  Velcro fastening bibs are quick to put on/take off are the best design.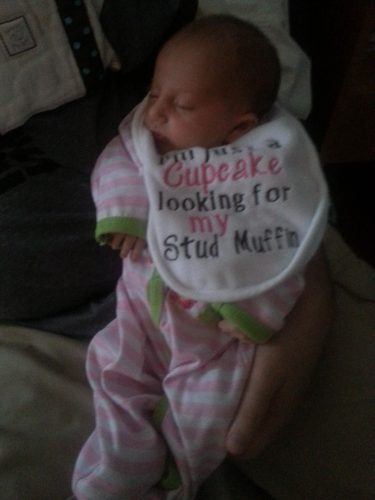 ↓ 3 – A First Birthday Outfit
Remember your daughter will definitely need a beautiful little frock to celebrate her first birthday in style because she can't go out in her birthday suit! This will be the first of a lifetime of birthday celebrations blowing out candles and eating cake. You can also get some awesome ideas from these 17 Cute 1st Birthday Outfits for Baby Girl All Seasons.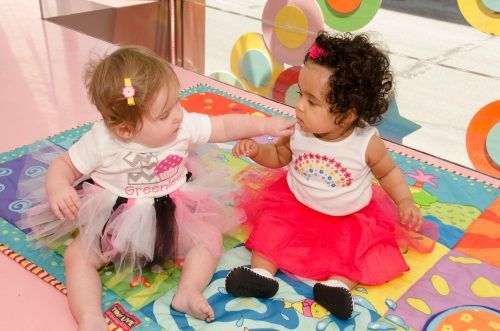 And if you're looking for something other than clothes to gift to a newborn princess, then here are two of our highly recommended suggestions:
↓ 2 – Baby Rockers
The Tiny Love 3-in-1 Rocker Napper, an innovative rocker and napper that features a one hand switch from sitting to sleep.  At approximately two months old, she'll be at the stage of being bored lying flat on her back day and night.  She'll begin to take notice of objects dangling within her reach. Once the batteries are inserted, it will massage baby, plays three different songs, give the baby a light show and offers volume control.  The mobile does not move.
The design is extremely pleasing to parents that don't want baby products that are huge eyesores to their home's design.  Unlike baby swing and many products out on the market, there's no babyish animal pattern.  The middle reclining position post-bottle is an ideal position to help her digest more easily.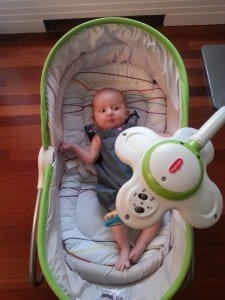 ↓ 1 – Books
It's never too early to encourage your baby's love of books and learning. Your little fashionista-in-training's new library picks should include:                                                                                                                                                                   The Birdie Series by Sujean Rim
(The author was the illustrator of the popular Daily Candy website. Jessica Simpson needs to get these books for her baby who will be named Birdie.)
https://www.instagram.com/p/BtPvsdQh9Cm/
This Little Piggy Went to Prada: Nursery Rhymes for the Blahnik Brigade by Amy Allen
When Royals Wore Ruffles: A Funny and Fashionable Alphabet! by Chesley McLaren
Beach Babies Wear Shades (An Urban Babies Wear Black Book) by Michelle Sinclair Colma…
June Valentine & the Magic Shoes by Eva Chen (former Editor-in-Chief of Lucky Magazine)
Claris: the Chicest Mouse in Paris by Megan Hess
A huge thanks to my daughter (now five years old) who modelled for the majority of these photos.
What are your favourite must-haves for your daughter? Please share your finds!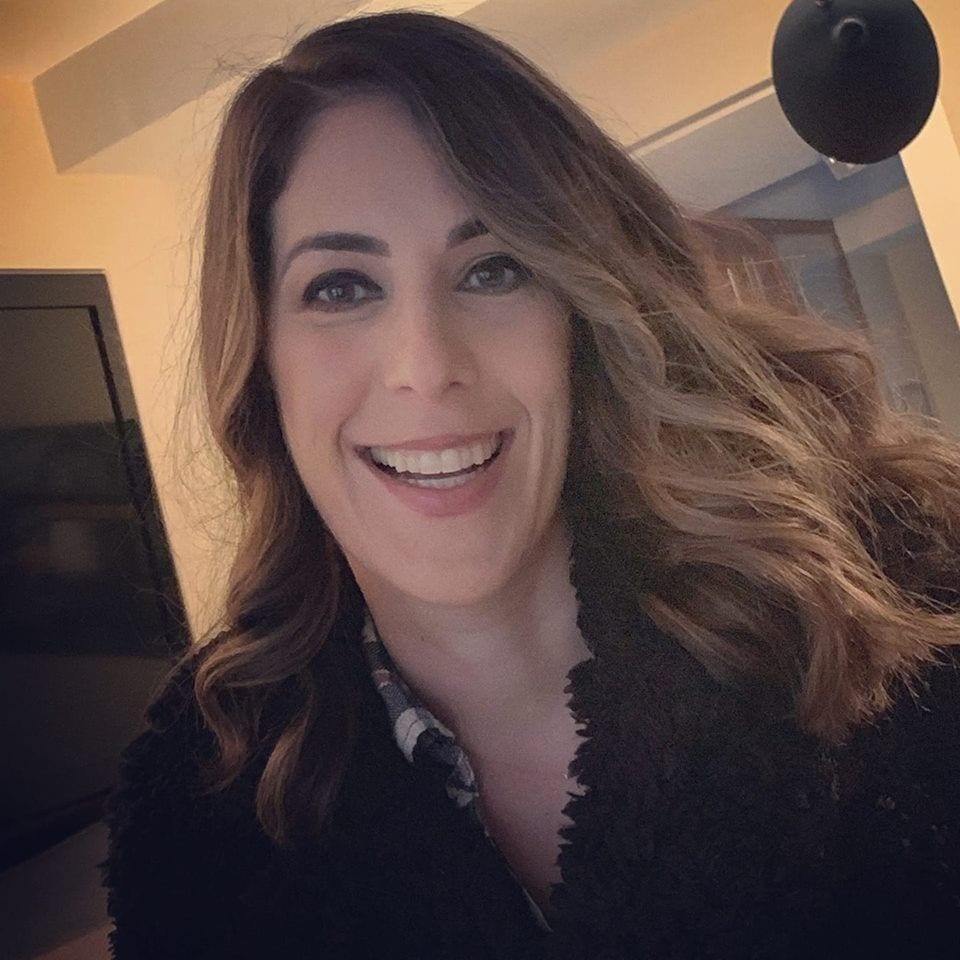 Lainie has always enjoyed spreading the word and sharing her opinions on pop culture, celebrities, food and fashion. She starting blogging close to ten years ago when she was pursuing a career in public relations and pregnant with her first child. Lainie prefers reading fiction books, shopping and going to specific movies to watching television, but she is obsessed with several shows she refuses to ever miss, including "A Million Little Things" and "The Bachelor" franchise. In college, she scheduled her classes around "All My Children", which her mom got her addicted to at a very young age. She named her daughter after the character Greenlee and would be thrilled if she marries someone who looks like Josh Duhmel or Cameron Mathison (who played Greenlee's on-screen husbands Leo and Ryan.) Lainie tries to take Flywheel spin class a few times a week to allow her to pig out on Ben & Jerry's, eat out and celebrate with bubbly. She has always enjoyed spreading the word about new products, fashion trends and current events pertaining to celebrities. She blogs about her family's life in New York City at Lainie of Leisure.