Most Beautiful Baby Girls in the World: Despite being young, these little princesses have managed to win the hearts of many. Their beautiful features, attires, and smiles have us falling in love with them. We sure believe these little girls have it in them to grow up to be some of the most successful models.
Most of these babies have accounts dedicated to them, capturing their everyday moments, making it even more special. If you have not had a chance to know these angels and their sweetness then check out these 100 adorable and pretty little toddlers from around the world who will stun you with their magical looks. From their fancy baby photoshoots to their impeccable choice of outfits, there seems to be absolute perfection.
World Cutest Baby Girls Images
These babies stole our hearts, and we're sure they'll steal yours too. You should also have a look at our earlier post on 100 Cutest Matching Mother Daughter Outfits on Internet So Far.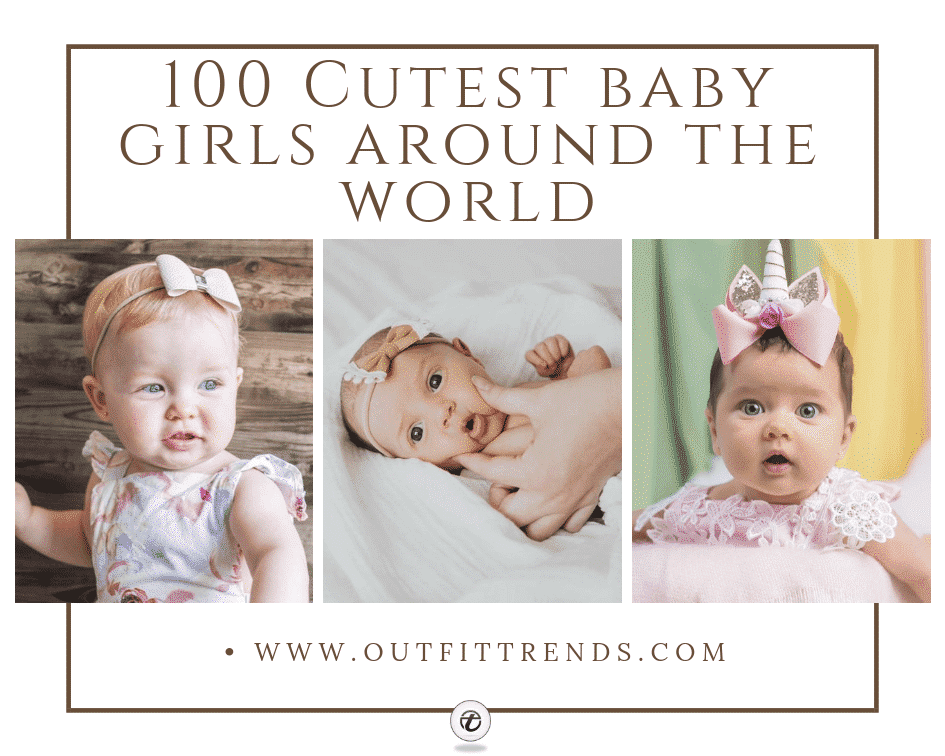 ↓ 100. Unicorn Baby
Babies are cute on their own but are especially adorable when dressed in fancy costumes. This beautiful baby girl celebrated the theme of the month dressed as a little unicorn. Her curious eyes and surprised expressions are adding up to her cuteness.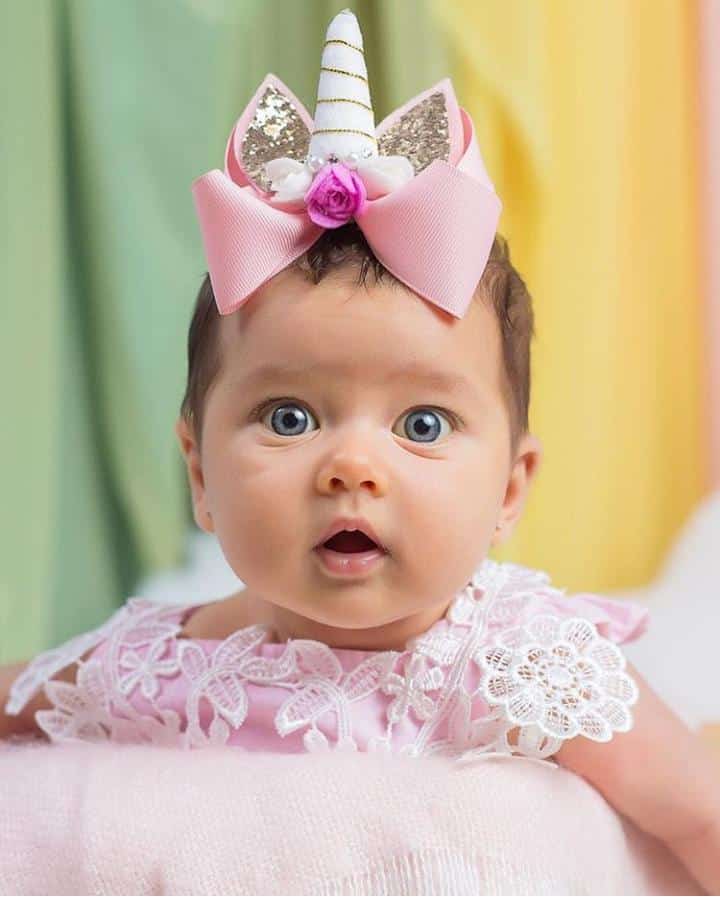 ↓ 99. Cutest Baby With Blue Eyes
Blues eyes, toothy smile, and dimples make for one killer combination, and this baby has them all. Myla's cute looks have got her signed up for a couple of brands, and she has modelled for brands like Next, Children's Salon as well as Dolce and Gabbana.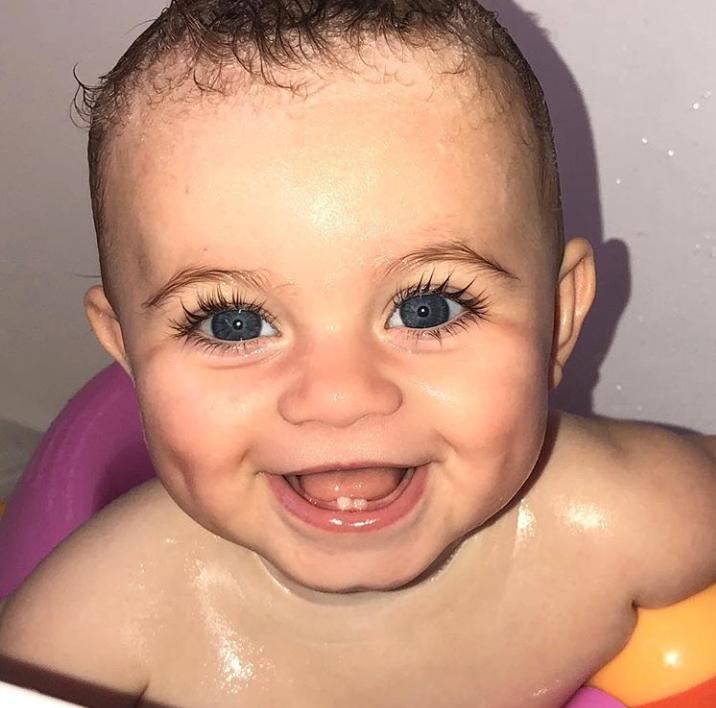 ↓ 98. Beach Ready
We are in love with this sunflower girl and her gorgeous curls. Ava Monroe is a beautiful Black baby girl who loves dressing up. This Texan girl has her style game on fleek and looks lovely in this floral two-piece.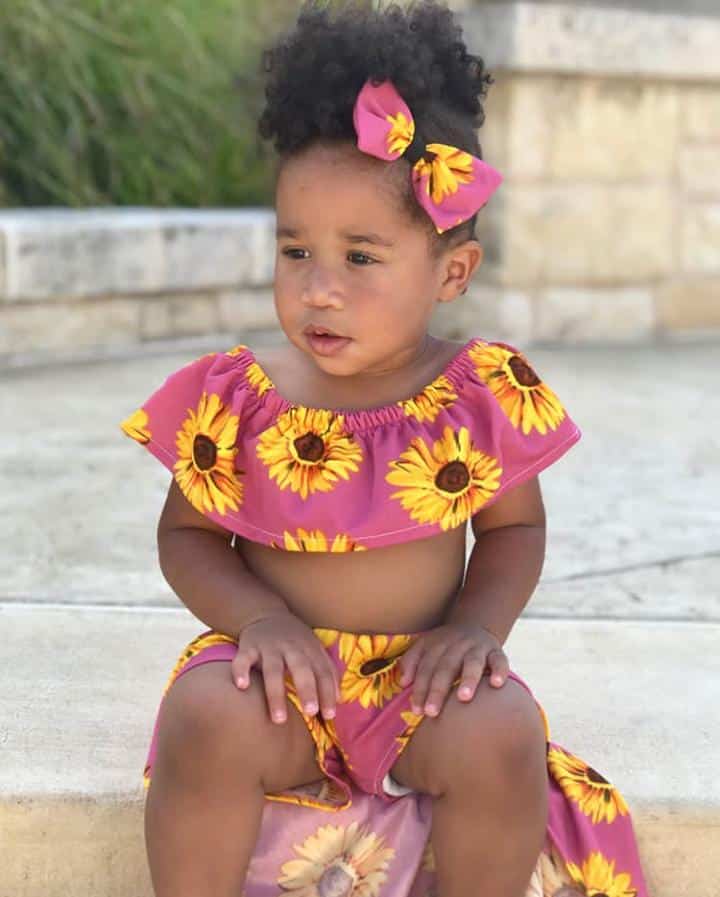 ↓ 97. True Thompson
The Kardashian-Jenners brought three sweet baby girls in this year, and True Thompson happens to be one of them. Khloe Kardashian and Tristan Thompson's little pea spent her Halloween dressing up as farm animals.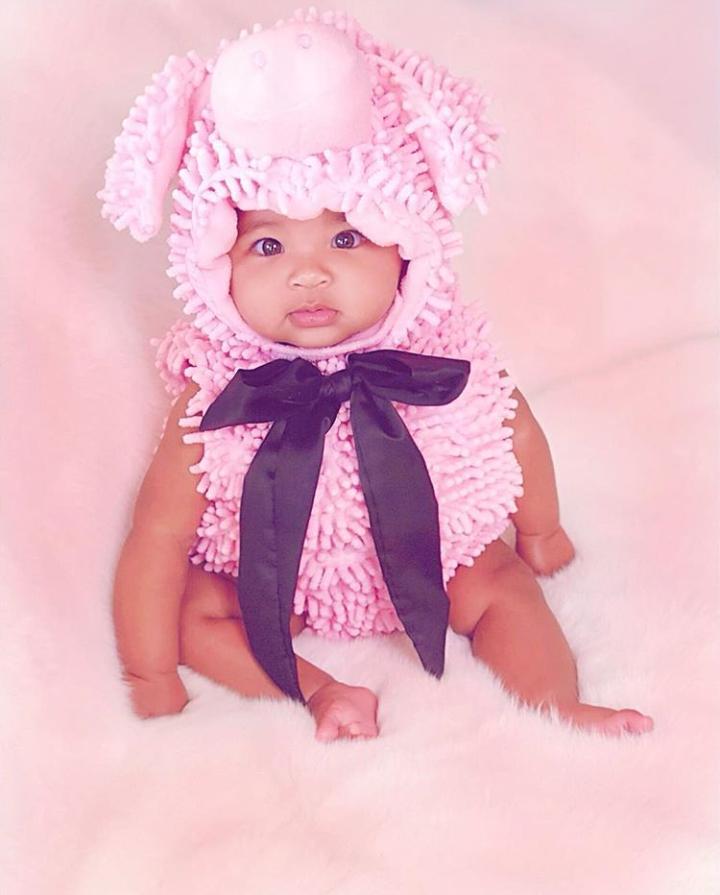 ↓ 96. Pumpkin Patch
The fall season is all about Halloween and bringing the perfect Pumpkin home. We found this little ball of love choosing her first pumpkin at the pumpkin patch.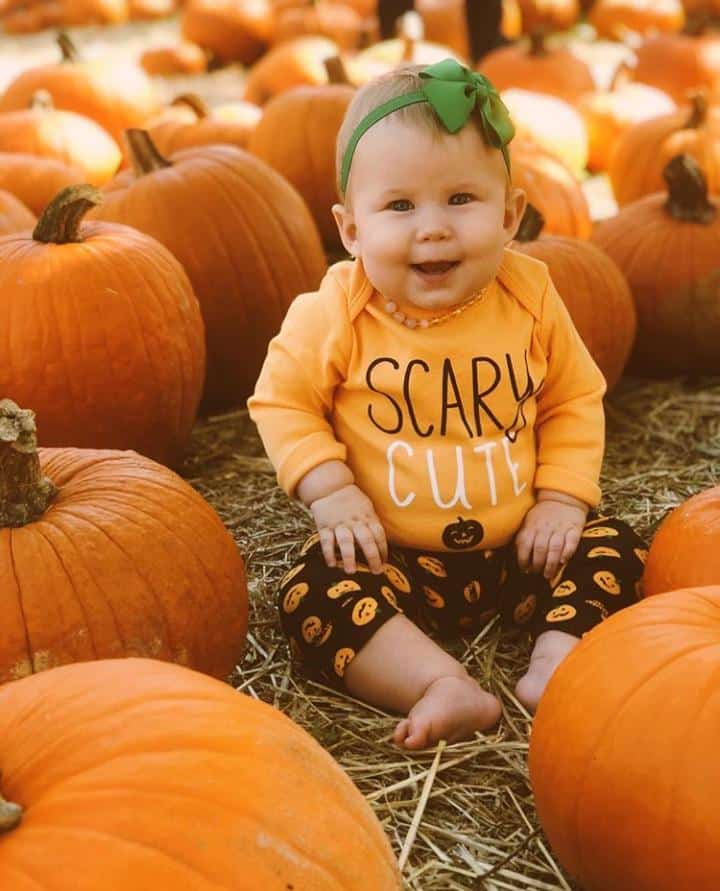 ↓ 95. The Snuggles
This picture manifests warmth and love, all a baby ever needs. Sweet little Quinn loves cuddling with big brother Emmett and mommy Michelle. Look at all those hearts and the bow.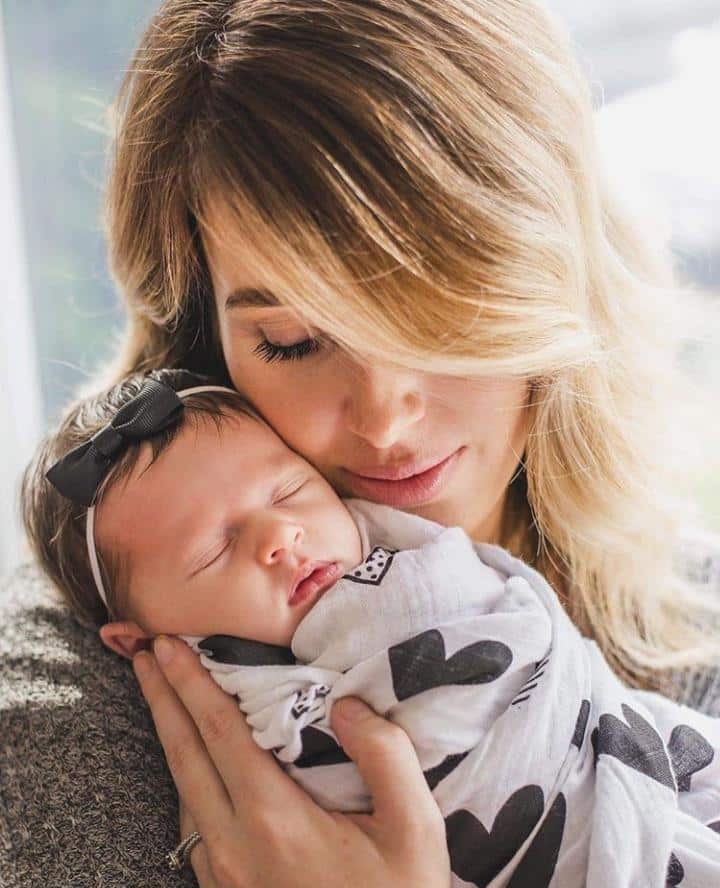 ↓ 94. The Girl With a Bonnet
For the ultimate Goldilocks vibes, follow little Miss Ava Louise, an 11-month-old baby girl. We love how she has replaced bows and hairbands with a bonnet, going for a classic look. Ava seems to be a fan of floral prints and loves flaunting them on her own Instagram.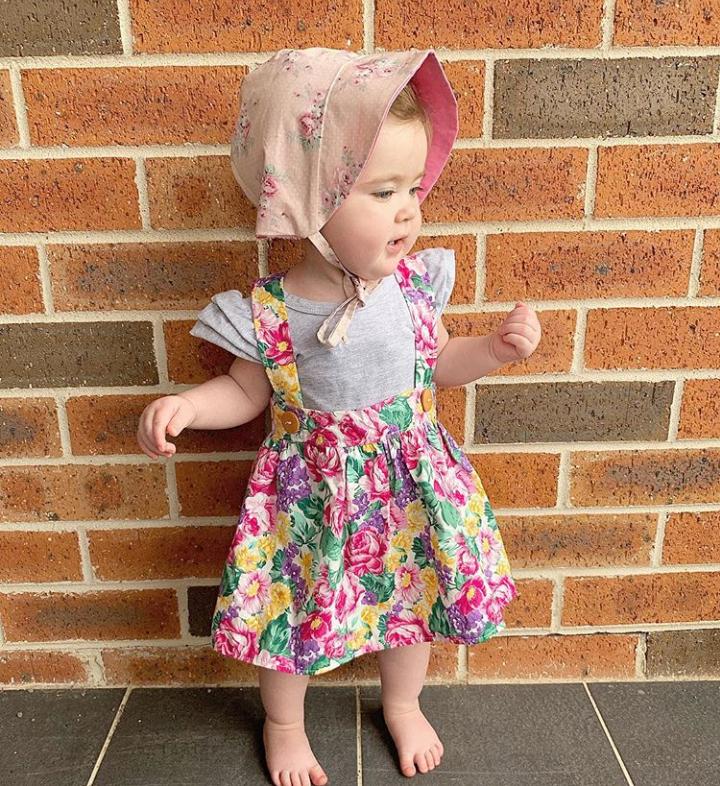 ↓ 93. Bollywood Baby
Shahid Kapoor broke the internet when he announced his marriage to Mira Rajput. The couple tied the knot in a simple Anand Karaj and welcomed their firstborn in 2016. Shahid and Mira named their little one Misha Kapoor who has the same wide smile as her mother.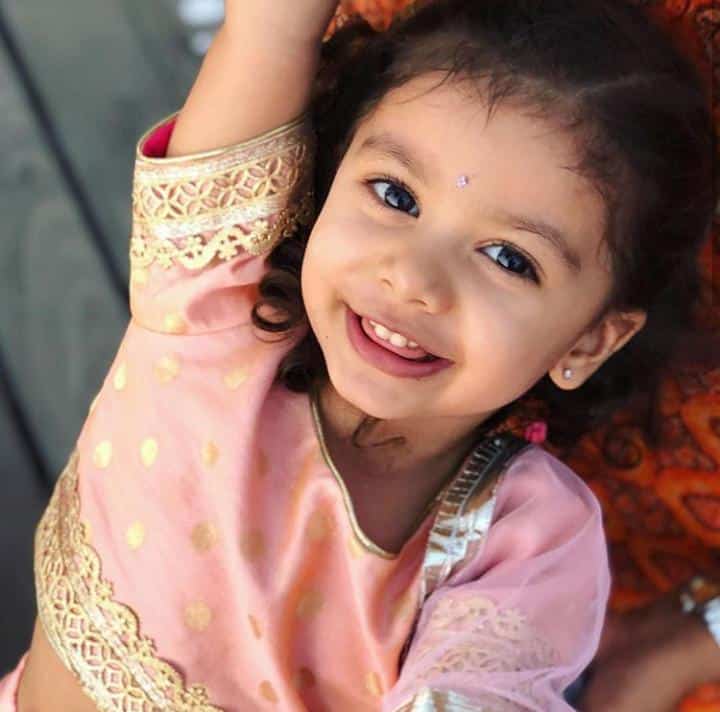 ↓ 92. The Pink Princess
Girls seem to have a certain kind of love for pink and here is some proof of that. Evalia is an adorable Australian munchkin who loves twinning with her mamma. She's got a style different from those her age and her wardrobe has more bikinis than grown-ups do.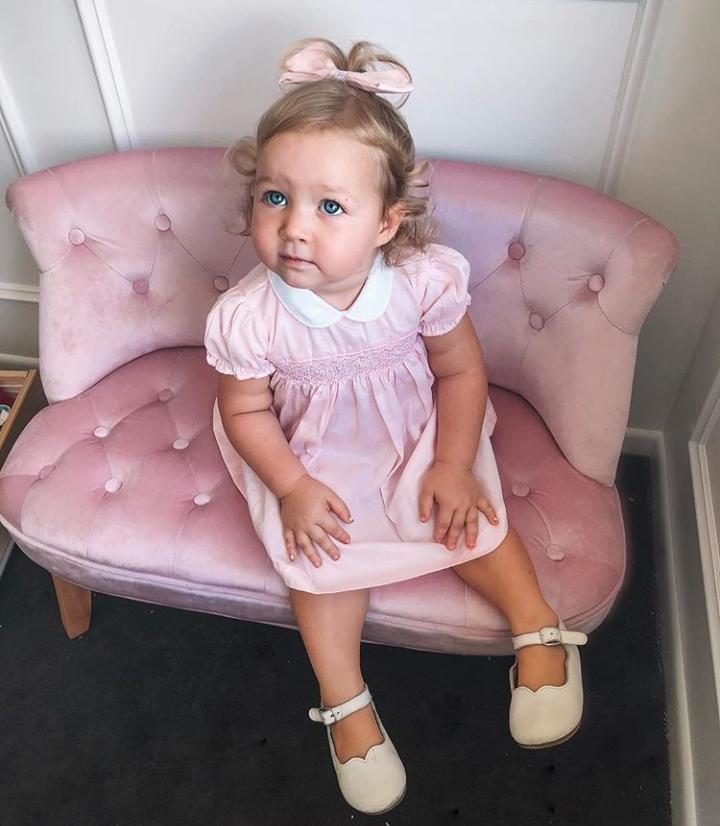 Via
↓ 91. The Girl With a Branded Bag
The new generation seems up-to-date with all the latest fashion trends and know-how. This smiling girl happens to be Chris Brown's daughter, Royalty Brown, who has a verified Instagram account and a clothing line named after her. Despite being a large size, little Miss Royalty seems to be carrying her Green Gucci bag just like her name.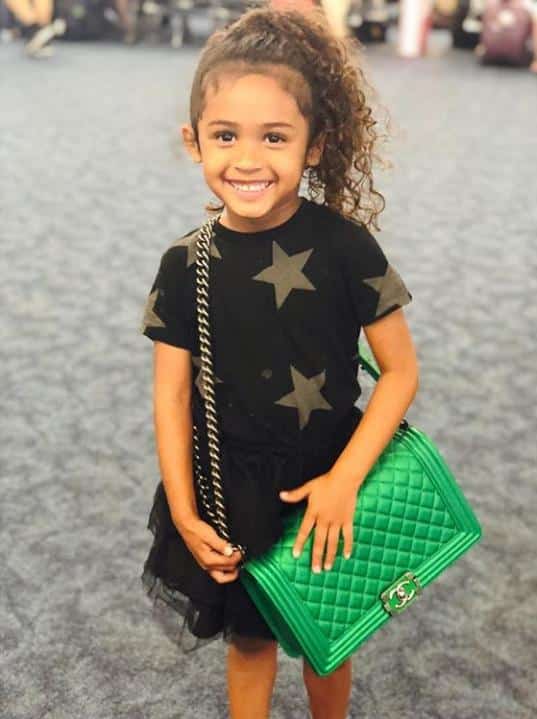 ↓ 90. Baby Minnie Mouse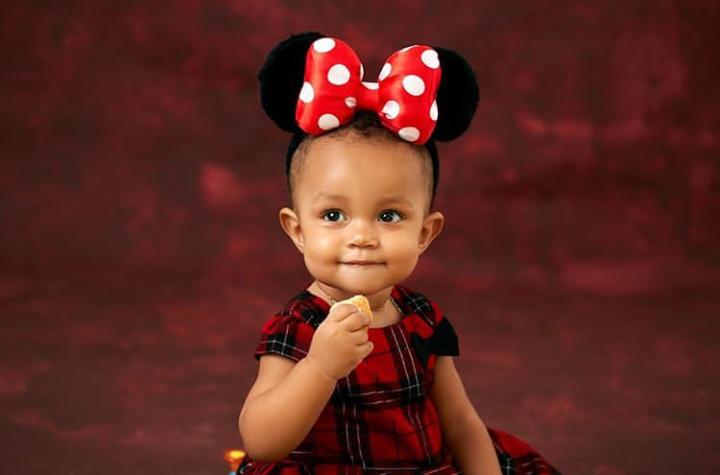 Via
↓ 89. Teddy Bear
Here is another blue-eyed doll, Ellie, who is about ten months old. Living in Norway, the sweet girl is required to be bundled up for her strolling outdoors. Why dress up in a boring sweater and beanie when you can be looking like an adorable teddy bear.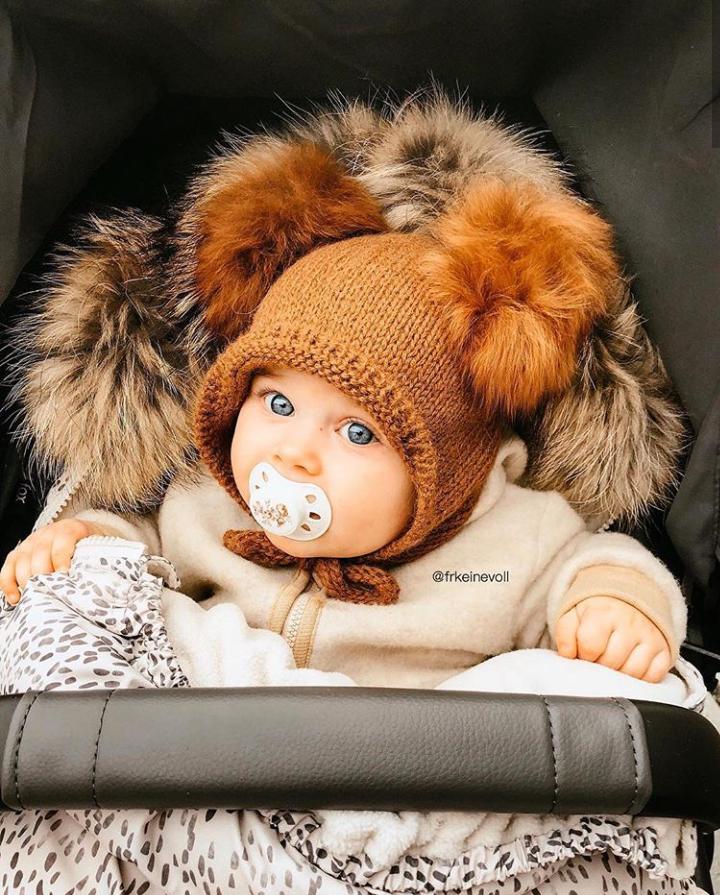 ↓ 88. Indian Baby
90's famous Indian actress Esha Deol and husband Bharat Takhtani recently welcomed their little princess Radhya. This little girl is a spitting image of her daddy, Bharat.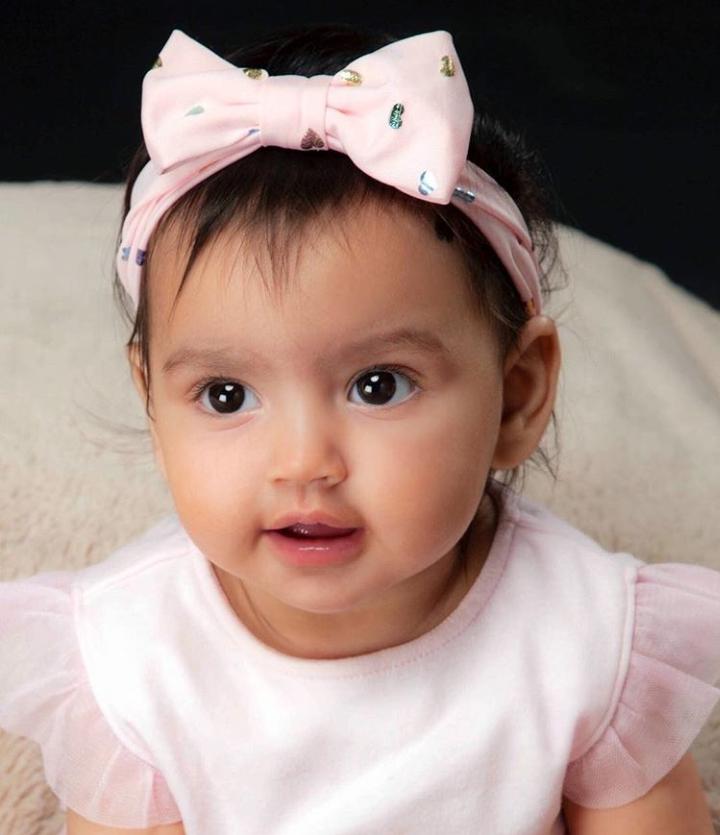 ↓ 87. Learning How To Make Faces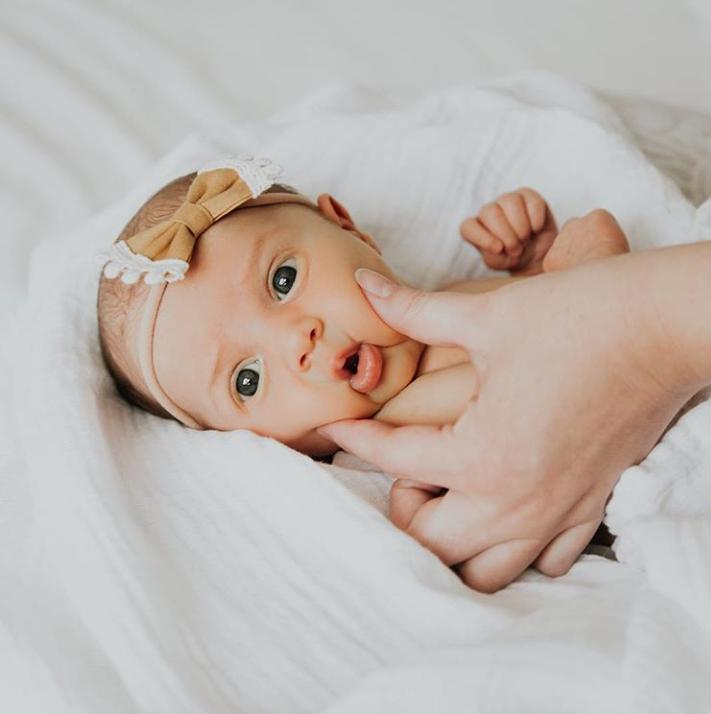 ↓ 86. Bath Time
Look at all the mischief these beautiful, blue eyes hold. Emma has grown into a toddler now and is just as cute as she was as a baby. She loves wearing her bows and enjoys the outdoors.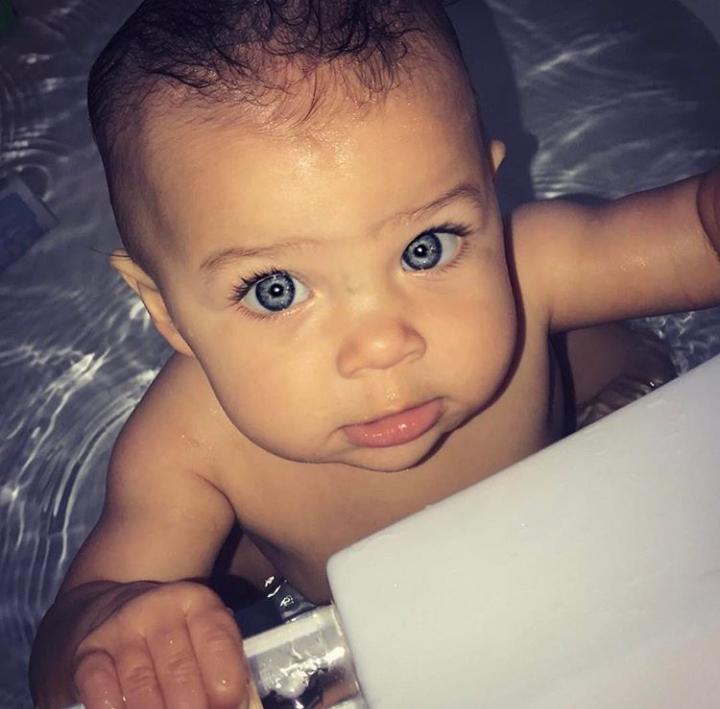 Via
↓ 85. Stormi Webster
2017's best-kept secret has to be Kylie Jenner's pregnancy which came as a surprise to many. Travis Scott and Kylie's little tot is one happy baby who is always spotted smiling and laughing around. Throughout her pregnancy, Kylie used the symbol of butterflies to drop hints, hence it was no surprise when she dressed Stormi as one.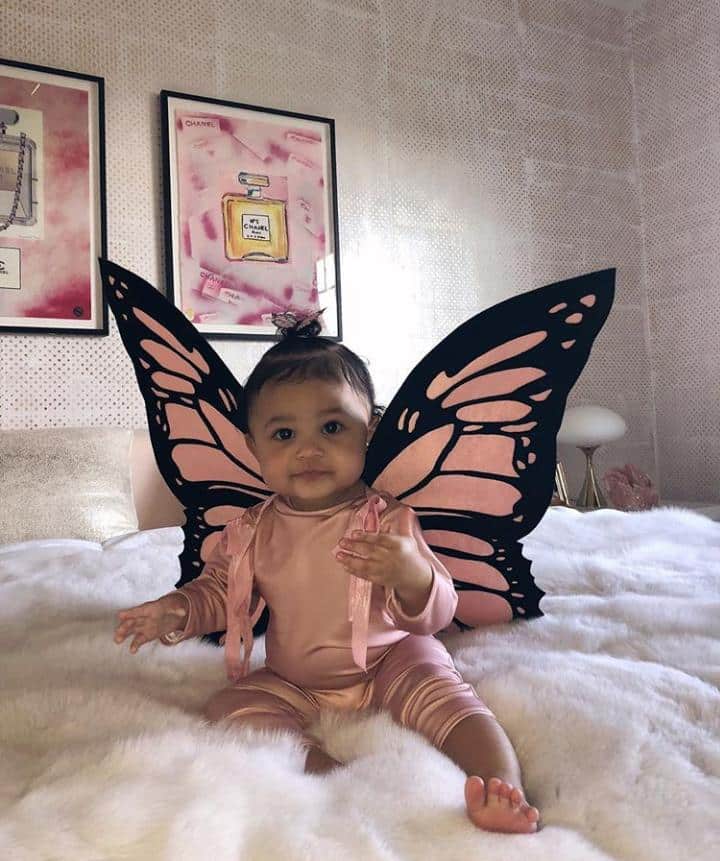 ↓ 84. Flower Girl
We wish those cheeks were edible, for how delicious they look. This tiny flower lover may have been playing a game of "he loves me, he loves me not", or so we suppose. Vayda lives in Ohio and is one happy baby who loves free falling.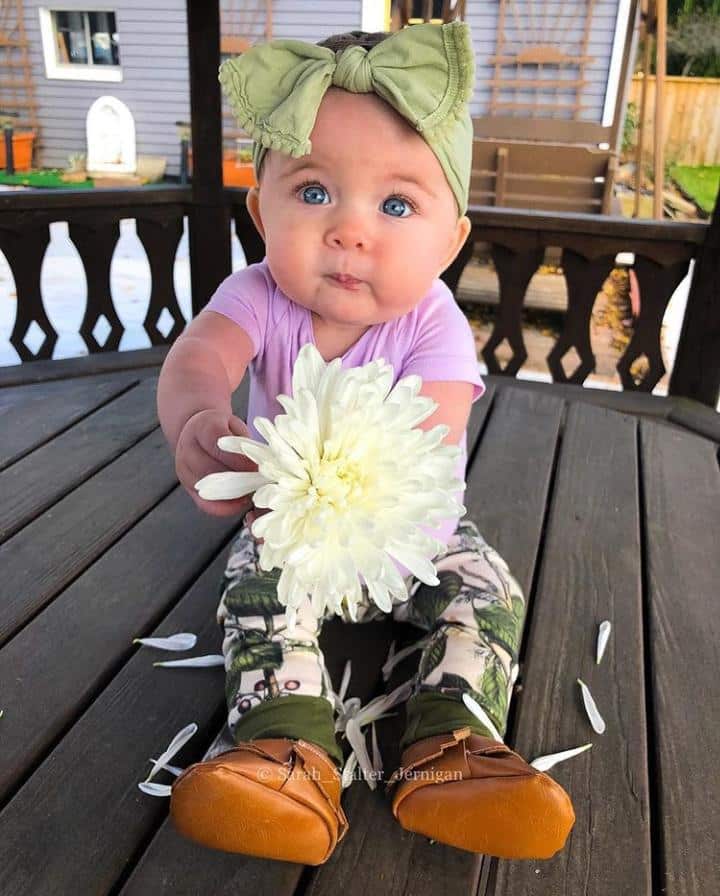 ↓ 83. Tiny Diva
Stop what you are doing and take a look at this smashing baby girl. Nevaeh is a one-year-old with a better style statement than most of us. Her personal Instagram account features adorable pictures of her dressed up as a very cool lady. We love those patched denim jeans and off-the-shoulder top she has accessorized with her hairband and sunglasses.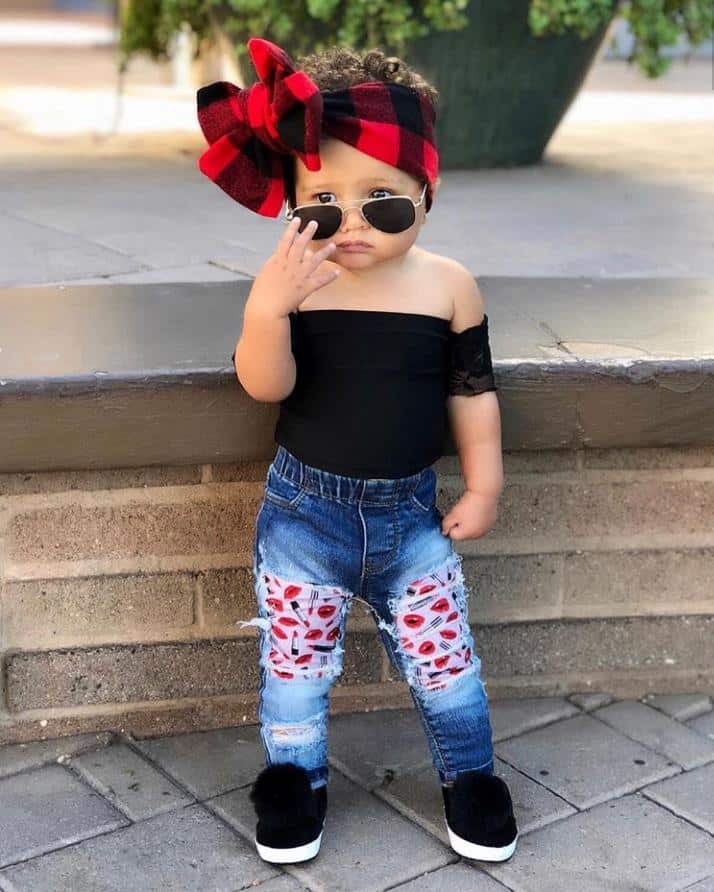 ↓ 82. Poser Alert
We are not sure where this baby girl learned how to pose, but what we do know is that she is good at it. Alejandra Jauregui is a 13-month-old baby model who loves flaunting her fabulous outfits.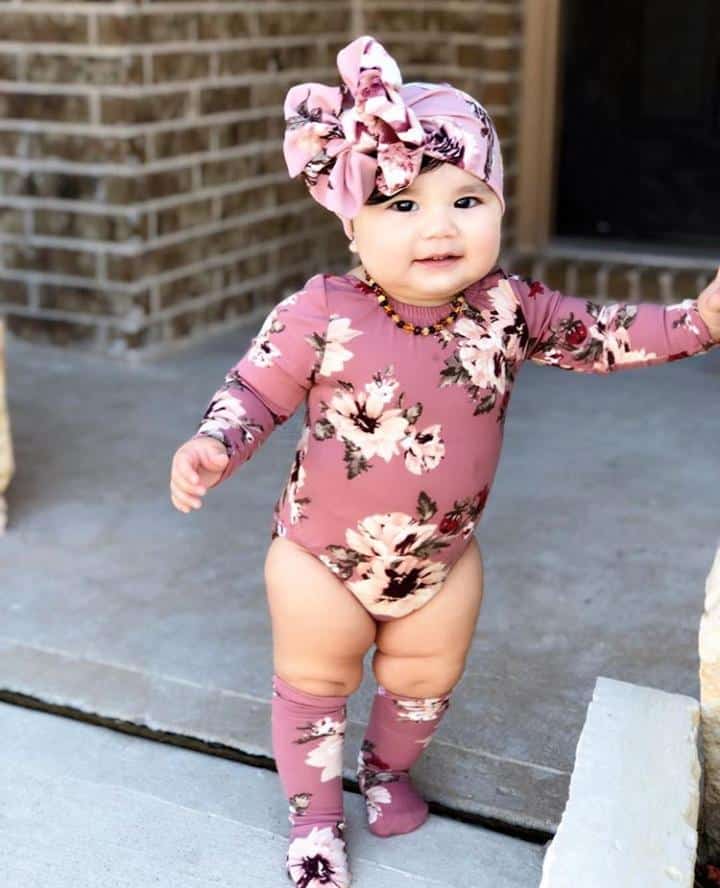 ↓ 81. Fall Vibes
Look at how fall-ready this adorable pumpkin is. The sweater, head wrap, and boots are all styled to perfection. We love how the little pumpkin and fallen leaves have been placed for the Autumn vibes. Little Thea's style is super inspirational, and we cannot wait to see more of her.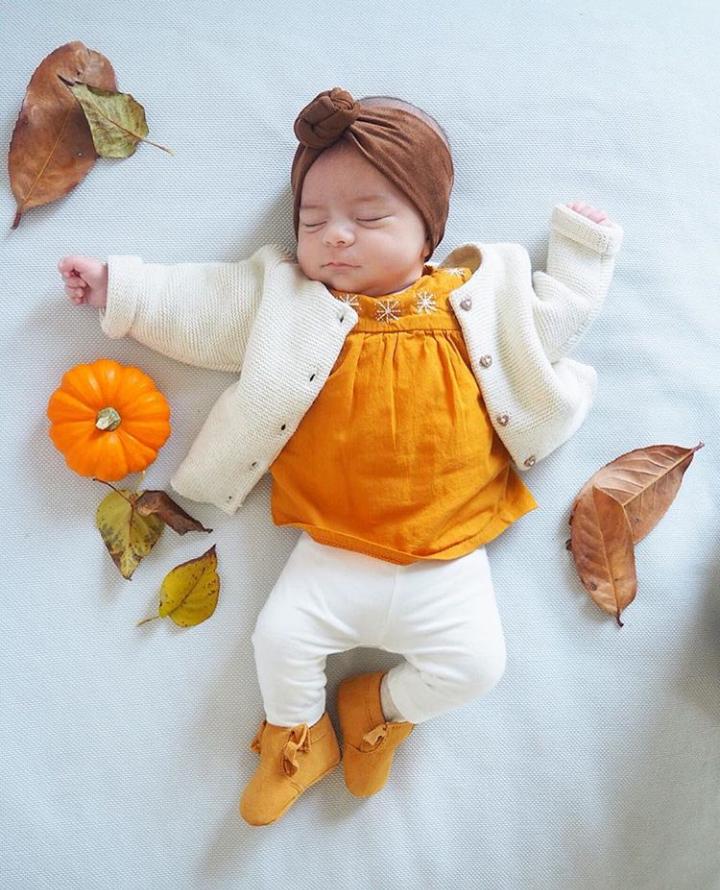 ↓ 80. Strawberry Baby
There is nothing better than watching babies dressed like fruits. Baby Leianna seems super excited about her fruity costume.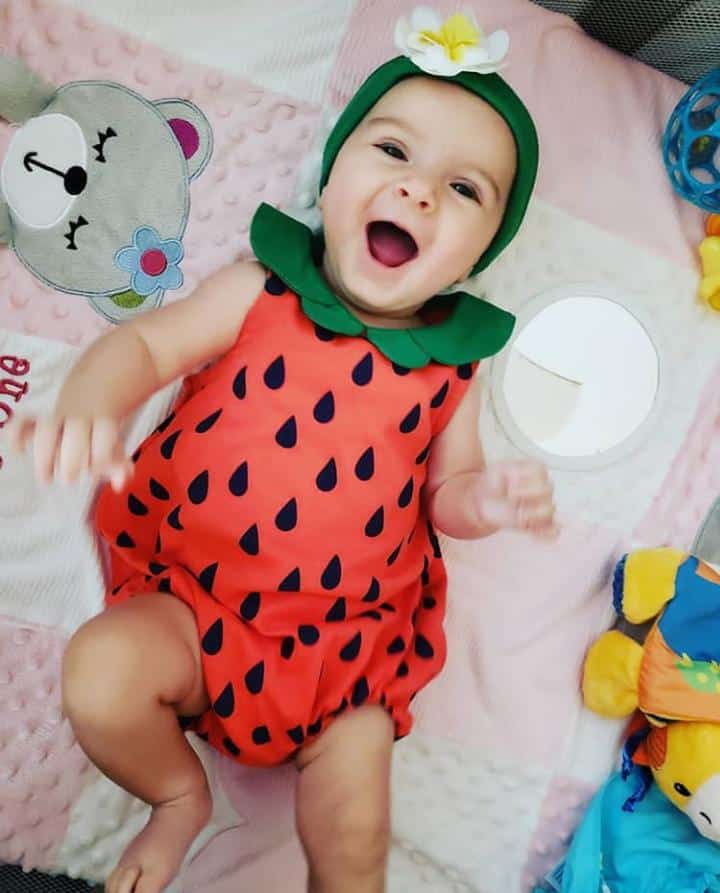 ↓ 79. The Partners in Crime
What better than having someone to blame for all the mischief you're caught doing. Aila Jo is based out of Georgia and lives with her parents and furry crew. She loves yelling and rolling around and is now able to sit by herself.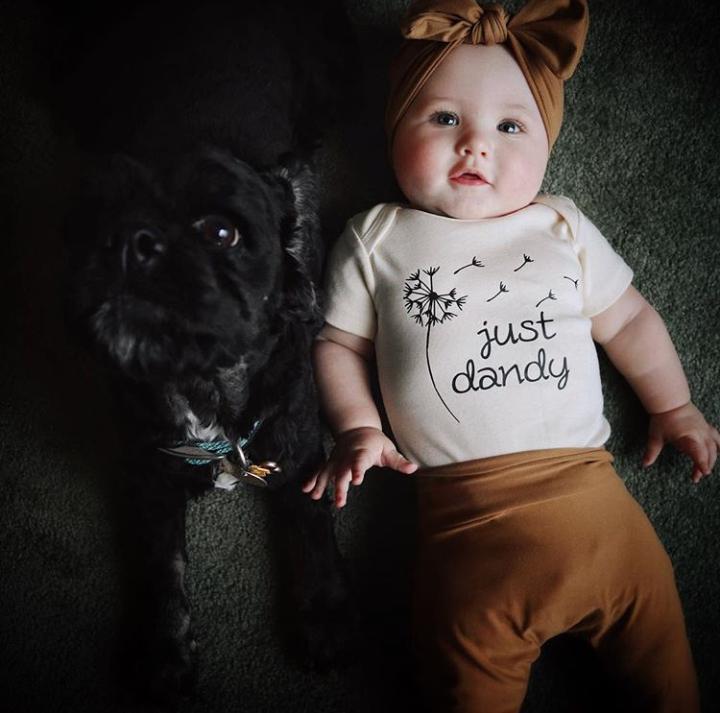 Via
↓ 78. Fraternal Twins
These Indian fraternal twins were born to the celebrity couple Karanvir Bohra and Teejay Sidhu. Bella and Vienna are two delightful sisters entertaining us to the maximum with their sweet video clips. They have an Instagram page dedicated to broadcast their naughty and cute side.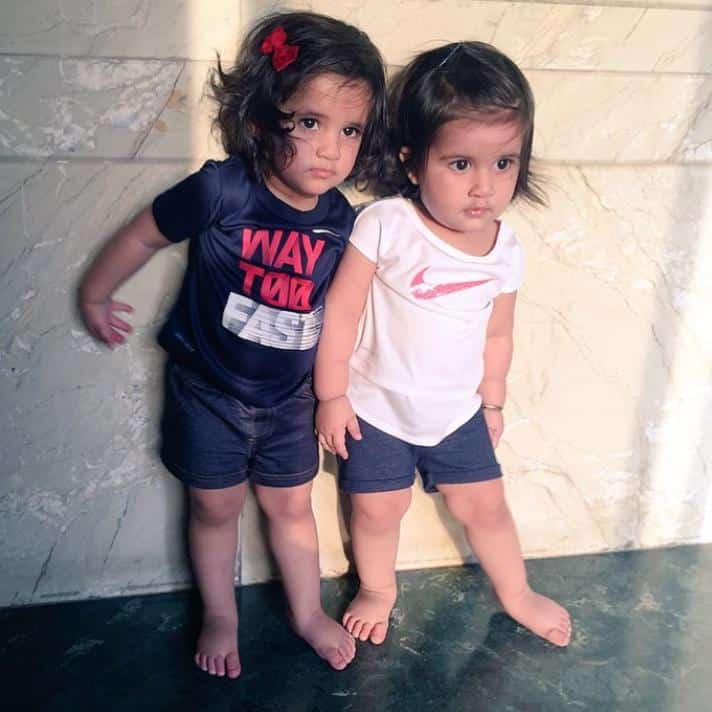 ↓ 77. The Sleepy Head
We kind of envy all these sleeping babies who have all the time of the world to nap and laze around. Look at how warm and comfortable little Alela is.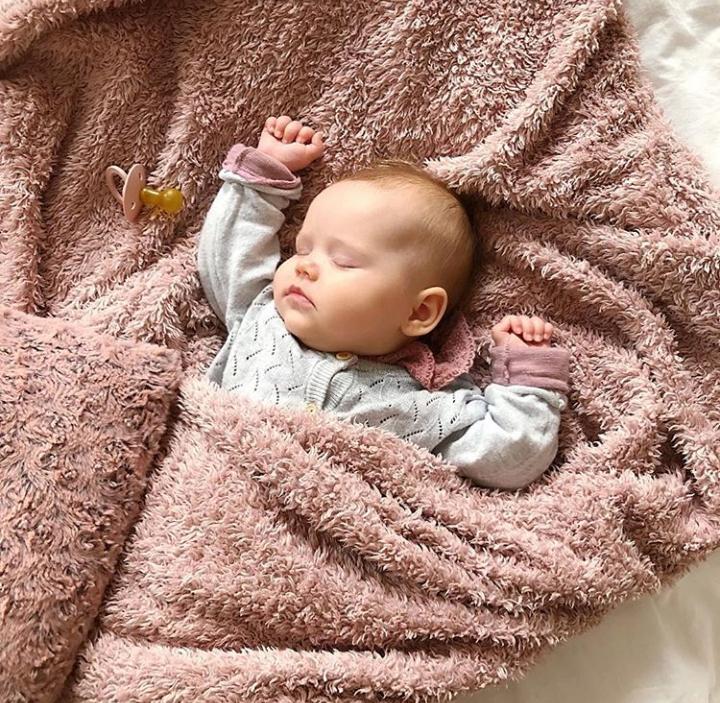 ↓ 76. Watermelon Baby
Here is another fruity costume featuring baby Alice. This chubby baby is super adorable and we love her sweet giggles.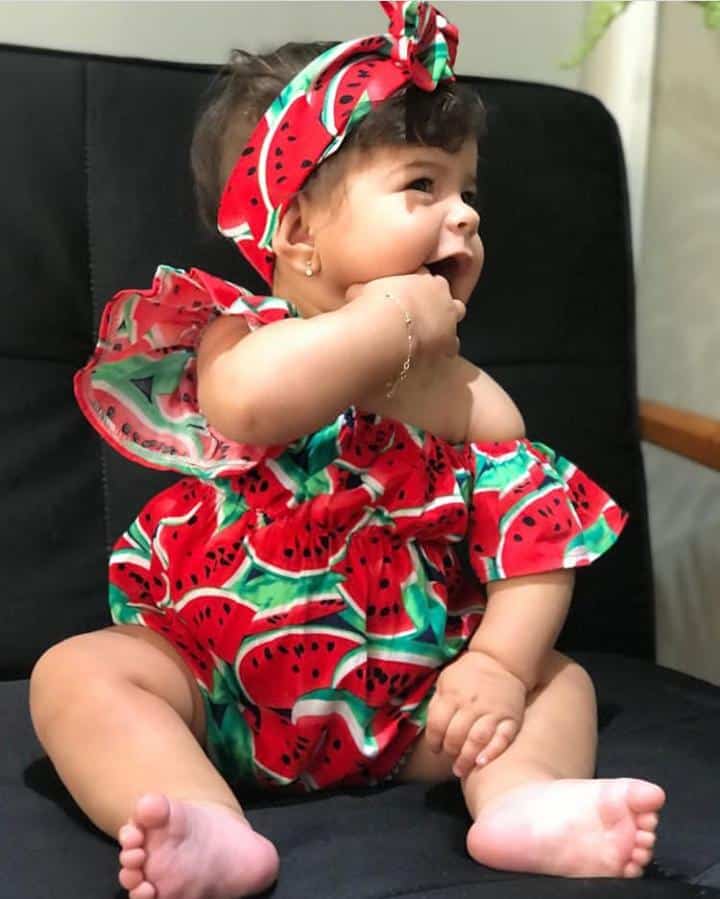 Via
↓ 75. The Future Athlete
Serena Williams is an American Tennis player who recently gave birth to a sweet baby girl. She has named her little one Olympia who we believe is our tiny future athlete. This baby loves running around and enjoys travelling with her folks.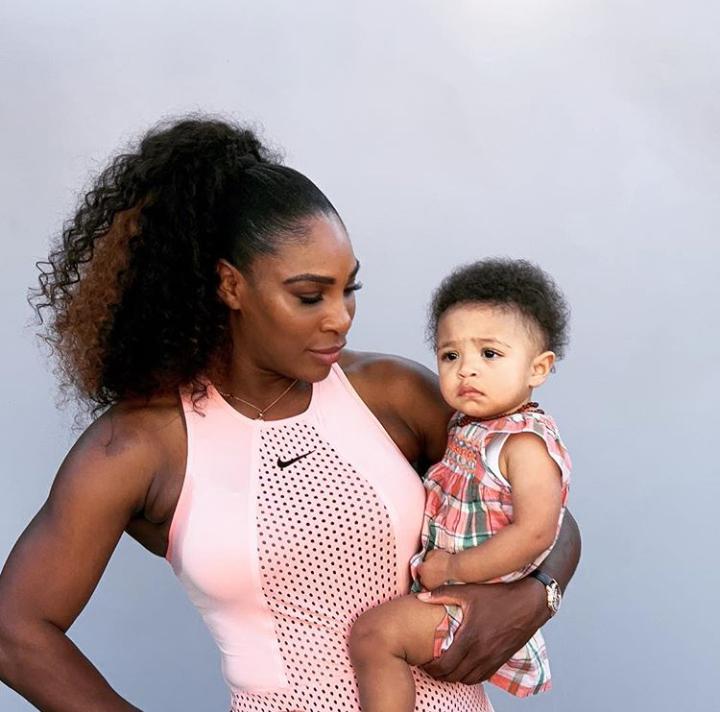 ↓ 74. Pink Poodle
Alessandra's first Halloween was spent dressing up in super cute outfits. This pink poodle costume was just one of her such costumes.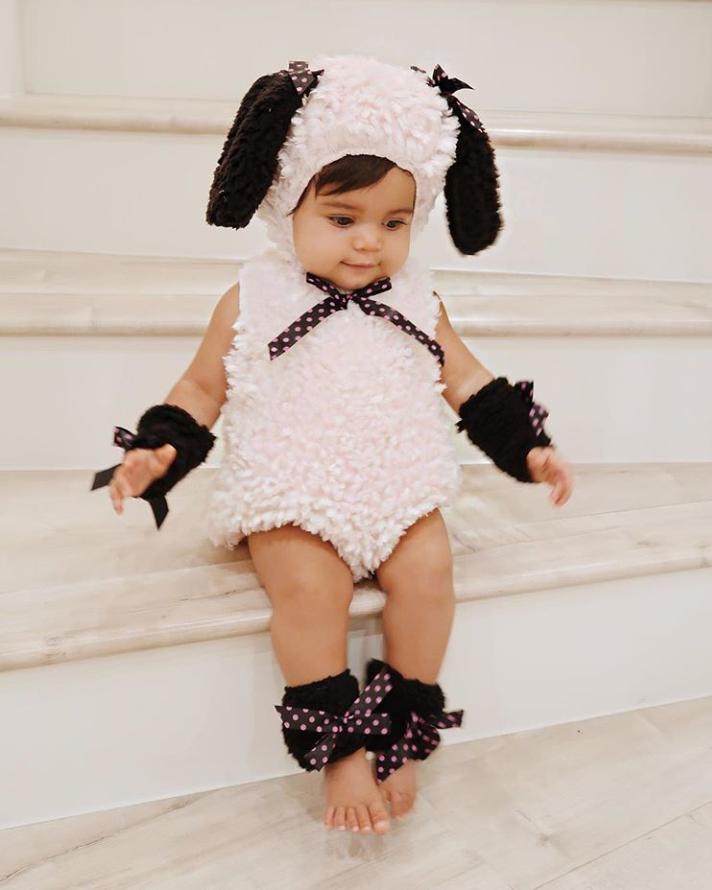 ↓ 73. Angelic Baby
Kenny is a super sweet and beautiful, 9-month-old baby girl. Her favourite hobby seems to be dressing up and matching outfits with her Mommy Angela. Her deep eyes and gummy eyes make her one of the cutest babies ever.
↓ 72. Royal Baby
Soha Ali Khan was born to Sharmila Tagore and Mansoor Ali Khan Pataudi, the 9th Nawab of Pataudi. Soha married Kunal Kemmu in 2015, and the couple welcomed their firstborn, a daughter, in 2017.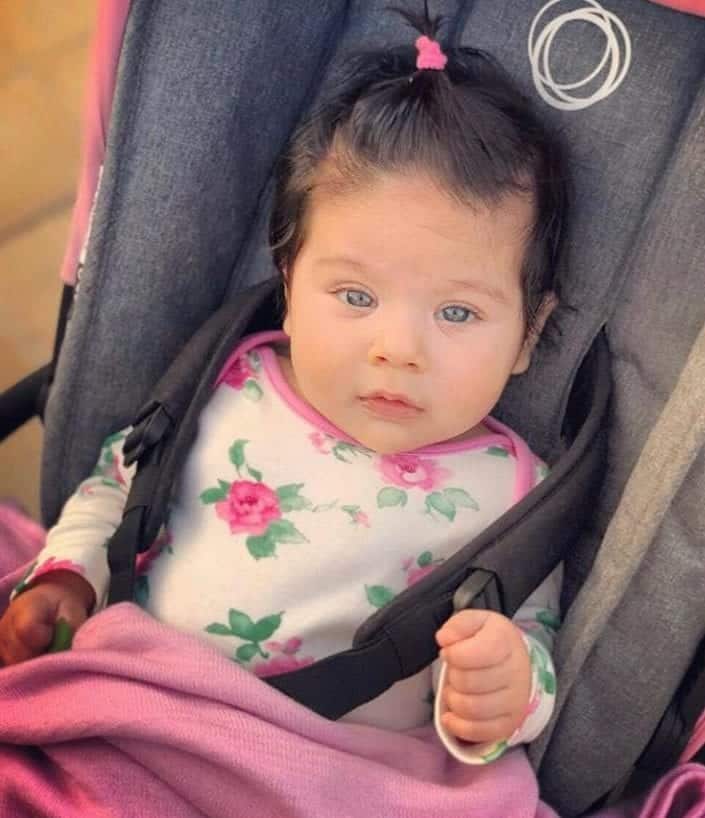 ↓ 71. Giggling Girl
This picture of giggling Bitty reminds us of Michelle Tanner from Full House. Her deep eyes and toothless grin make her super beautiful. She has now grown into a stunning girl with gorgeous curls and trendy style.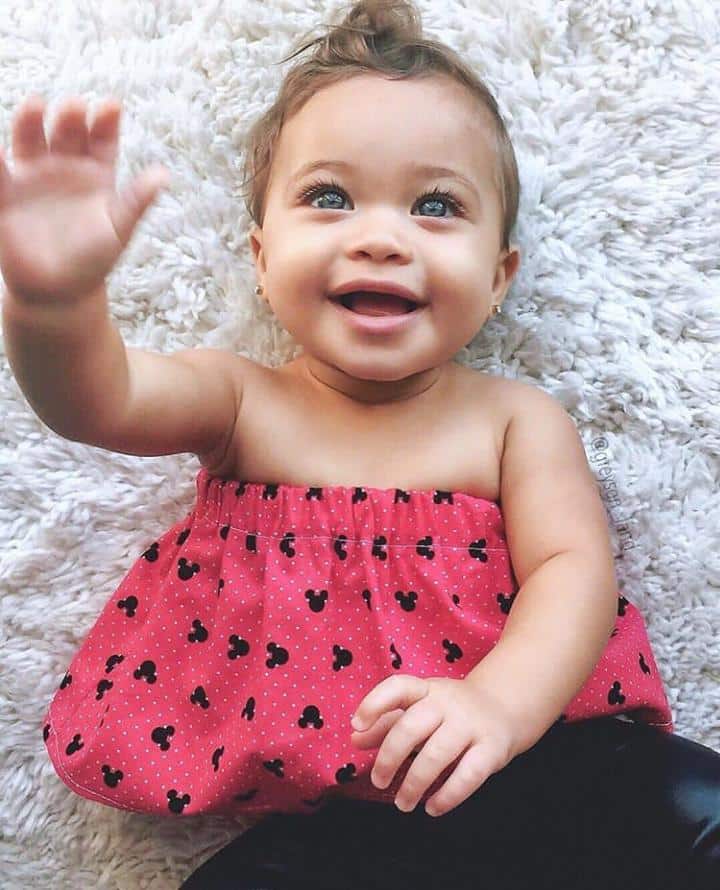 ↓ 70. Tiny Star
Everly is a Texan girl and a star in her way. We love her stylish tutu and headwrap that have been styled by her Mommy Lauren who loves documenting about Everly's everyday style.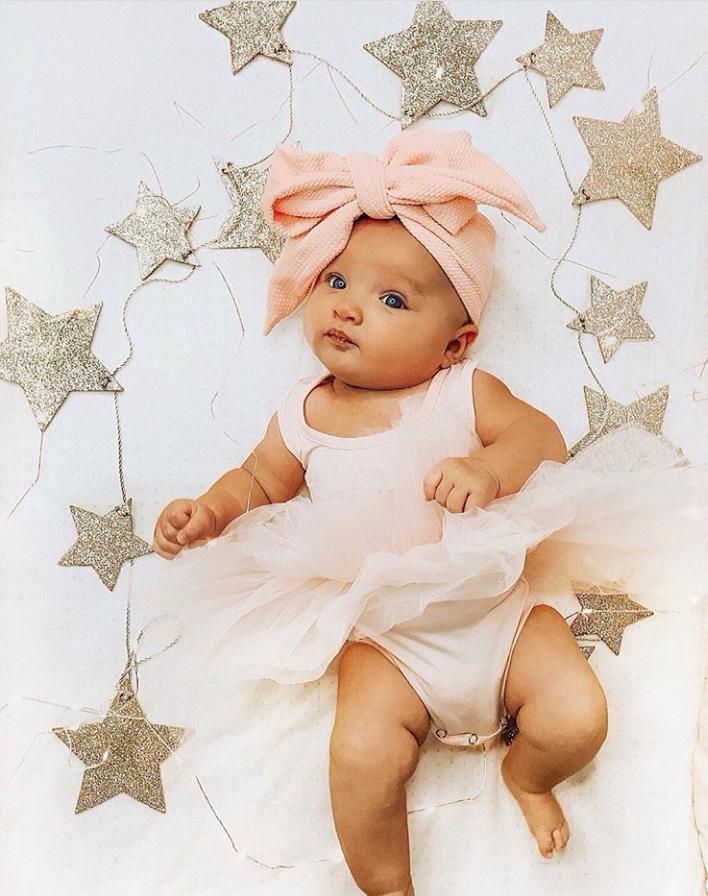 ↓ 69. Tummy Time
We wonder what this sweet girl found so funny.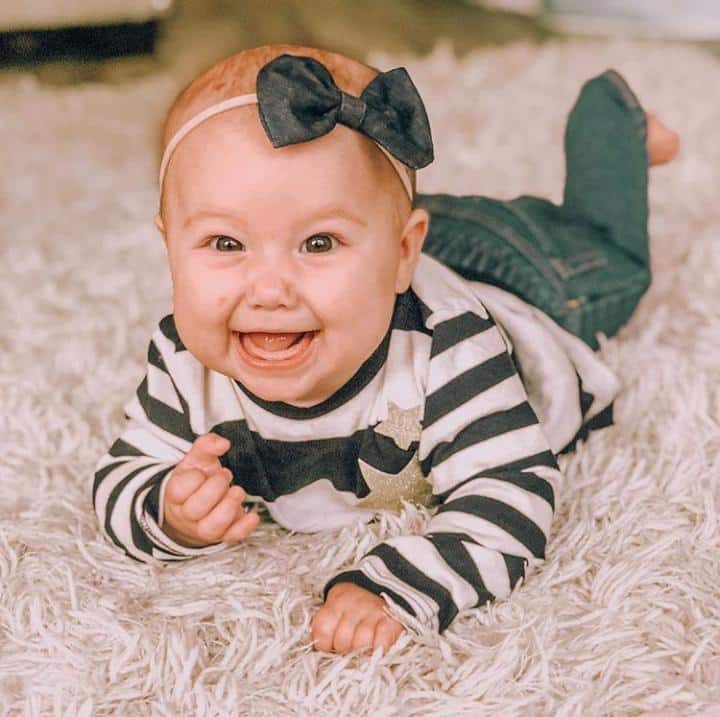 ↓ 68. Two Good
What is good as one is better as two, right?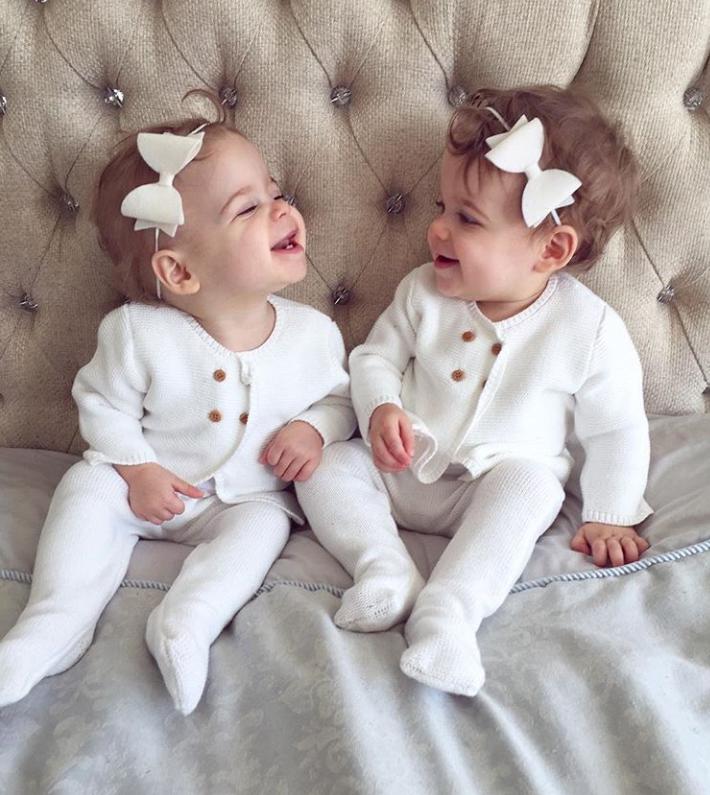 ↓ 67. The Pretend Doctor
Looking for a doctor? Here is a loveable one.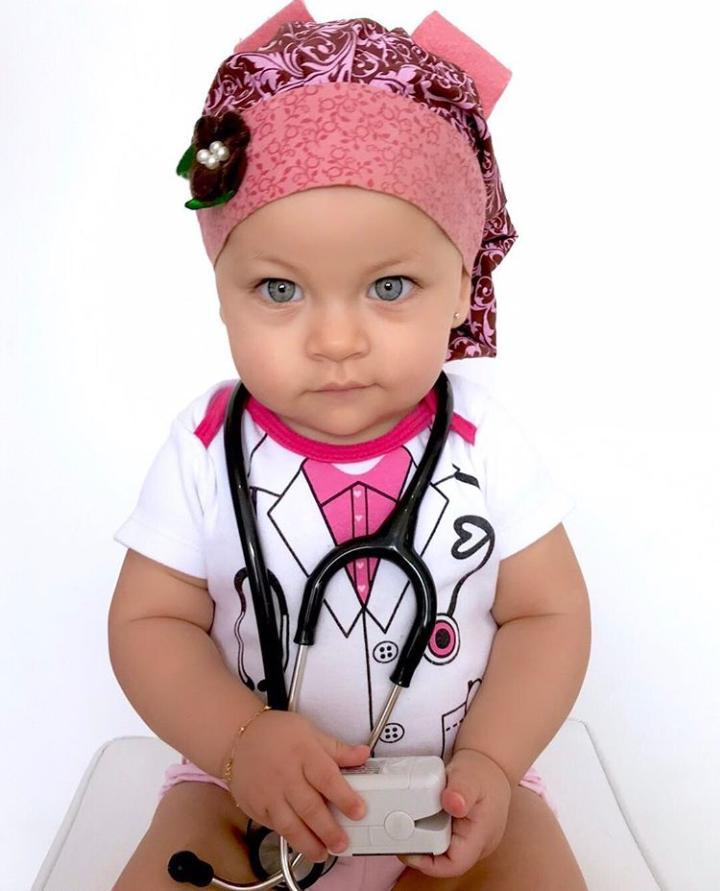 ↓ 66. Little Cinderella
Gianelly Jolie from Miami loves dressing up and wearing her bows. Her Halloween outfit involved dressing up as Disney's famous Cinderella. In case you did not notice, her hairband has the missing glass shoe.
↓ 65. Sophisticated Lady
Here is a lady-like baby girl who has a very graceful poise to her.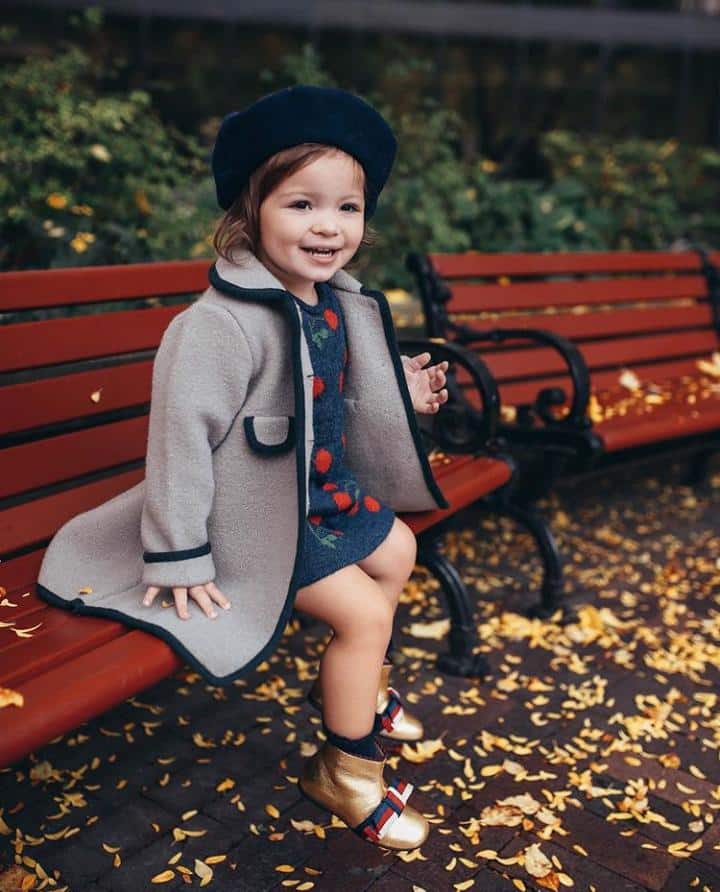 ↓ 64. Halloween Costume
Here is some inspiration for your baby's next Halloween costume.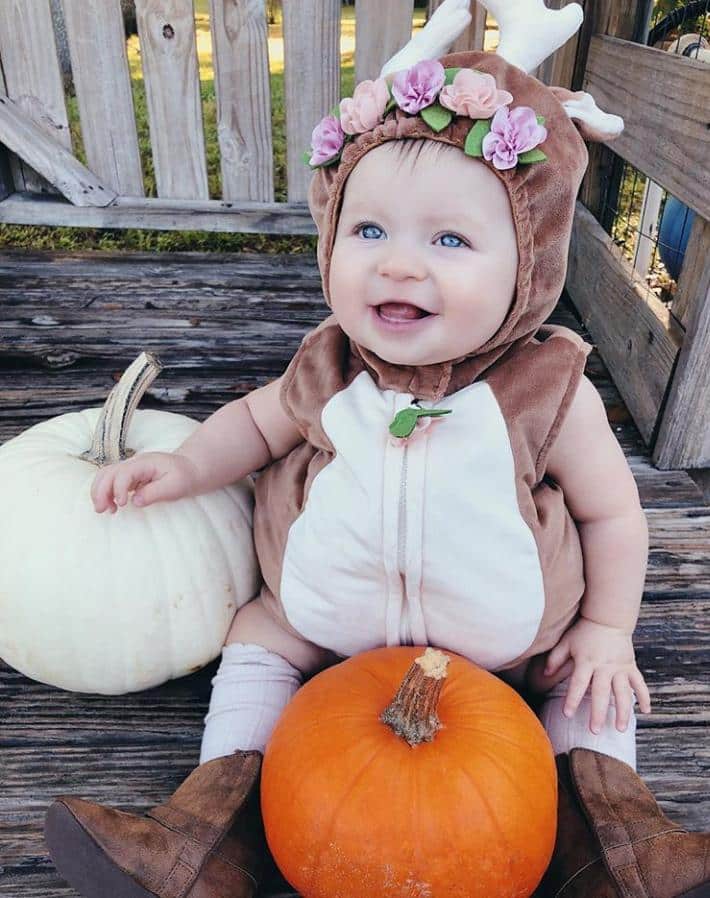 ↓ 63. Gucci Gang
How adorable is this little Gucci girl? We have not seen a more hip baby outfit than this.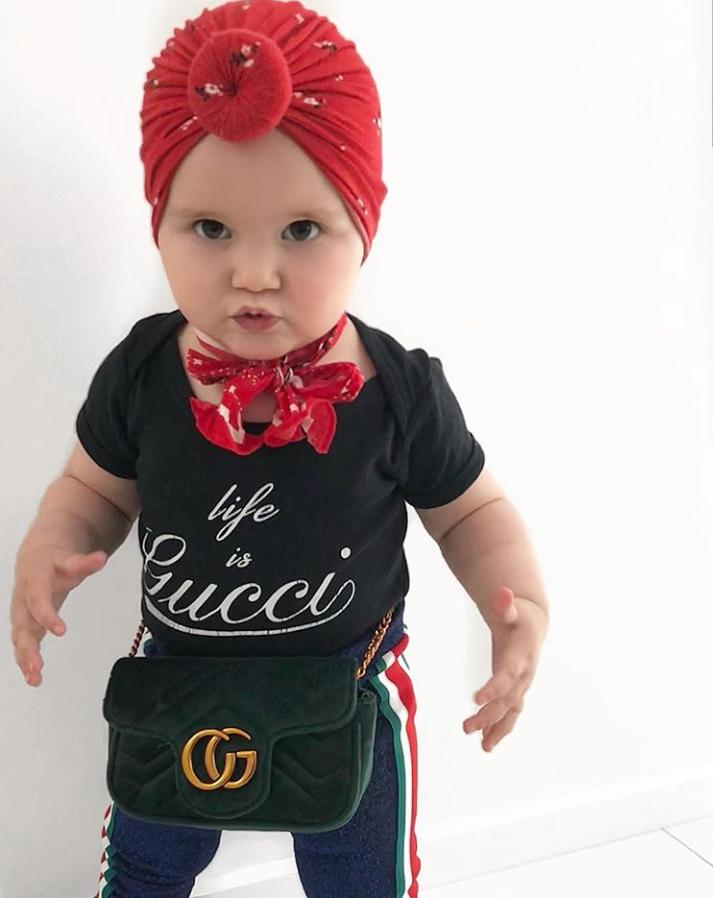 ↓ 62. Korean Baby
Look at that Leopard print outfit and the colour-coordinated beanie.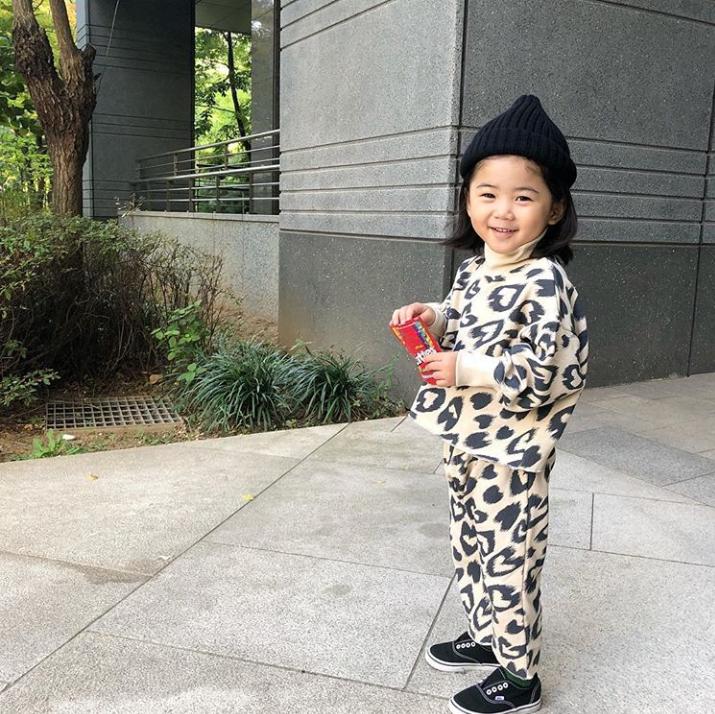 ↓ 61. Pig Tails and Flower Crown
Naleya's first birthday shoot involved whites and flowers. Look at her tasteful outfit which has been paired with a gorgeous flower crown.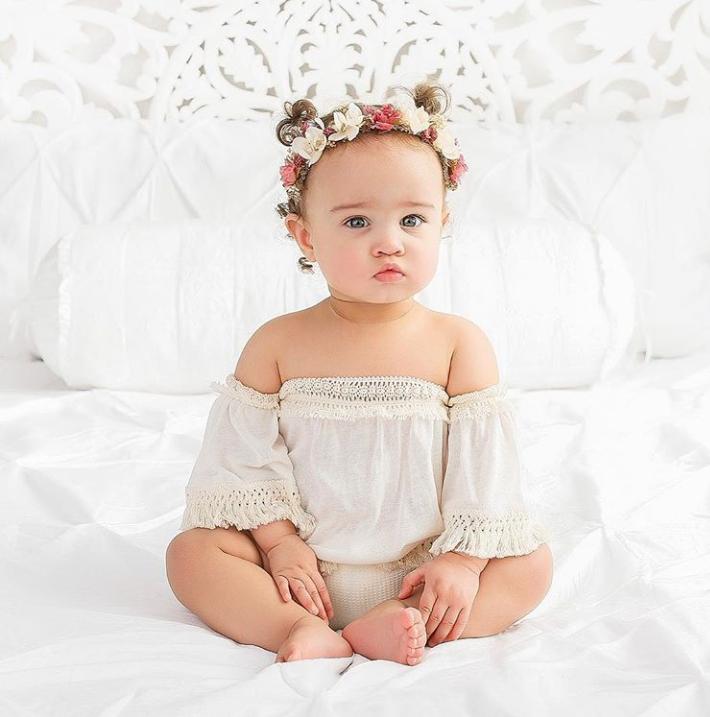 ↓ 60. The Virginian Siblings
Cali and Elli were born as triplets along with their brother Rockwell. Their matching outfits and head wraps are too cute for words. Here are 30 Cute and Latest Pictures of Princess Charlotte.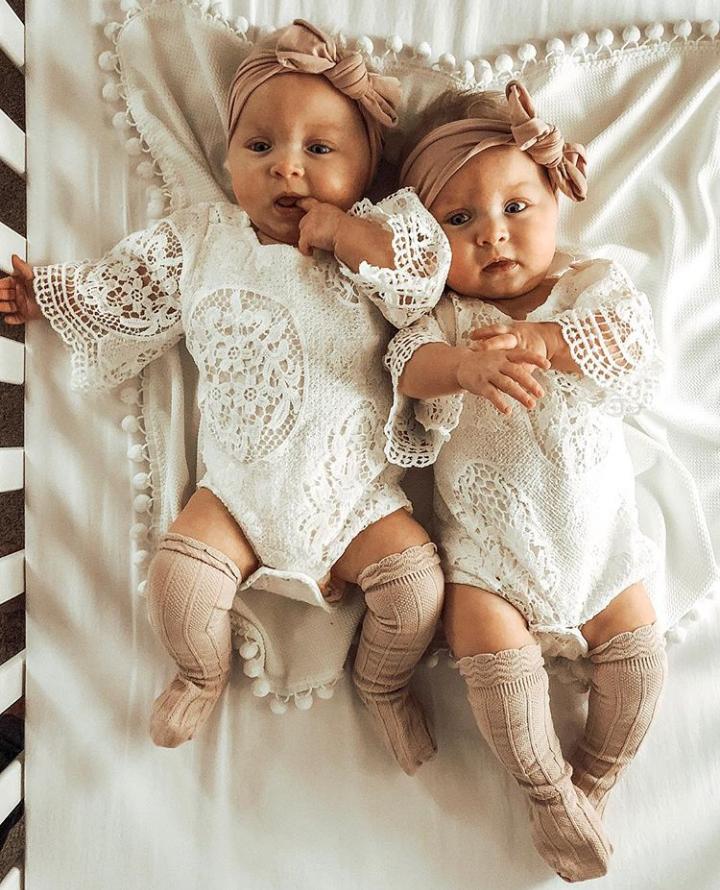 ↓ 59. Pretty Pout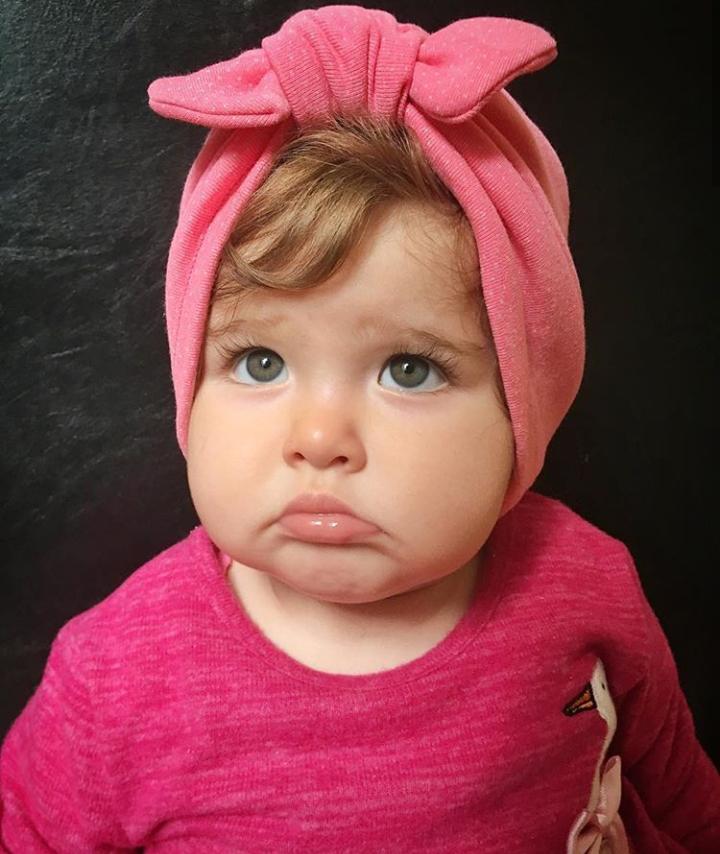 ↓ 58. Portuguese Baby
Little Marina already seems to be in the holiday spirit for Christmas.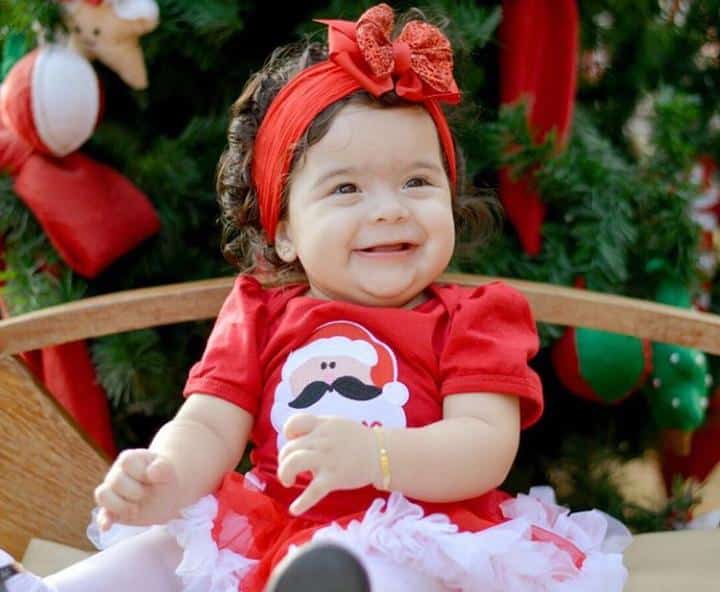 ↓ 57. The Cali Baby
Natalie from California is nothing short of perfection. Her wide grin and excellent fashion choice make her one of the most attractive babies.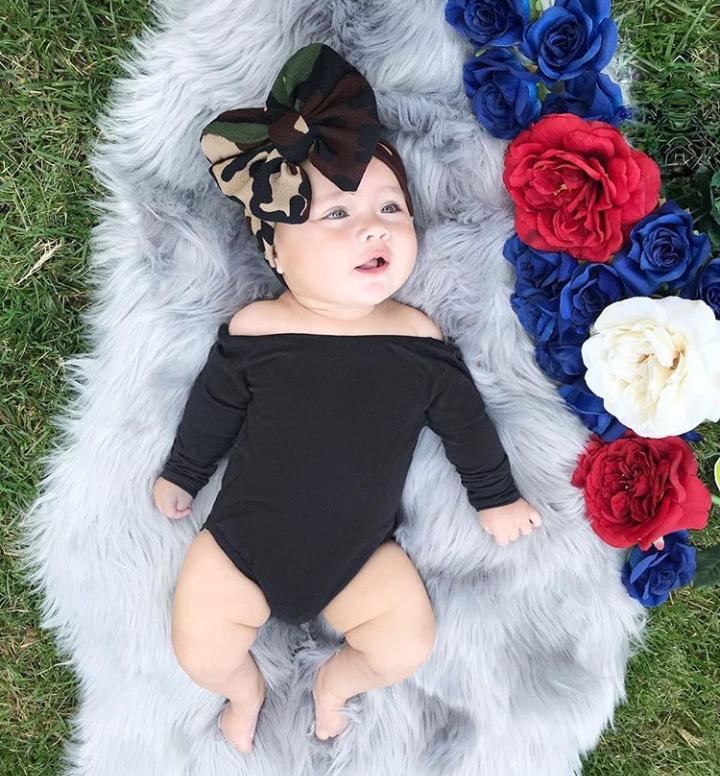 ↓ 56. Most Beautiful Baby With Green Eyes
This sweet tot has the gorgeous green eyes and rosy cheeks we have ever seen.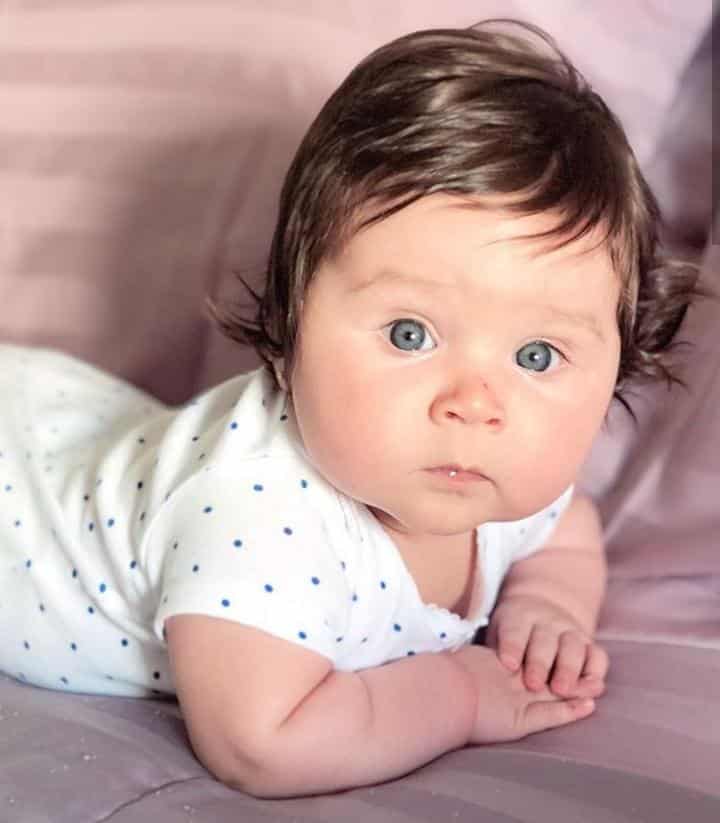 ↓ 55. Autumn Baby
This baby girl came in time for Autumn and Halloween and had a fall-themed photo shoot to mark her birth. Chesney Lou seems to have collected dozens of hairbands within a month of her arrival.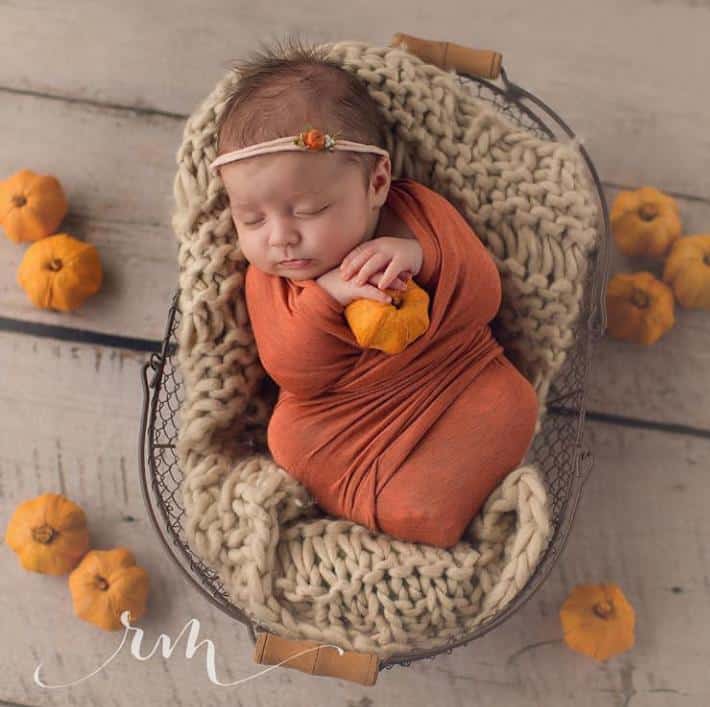 ↓ 54. Little Pumpkin
That wide smile will surely warm your heart.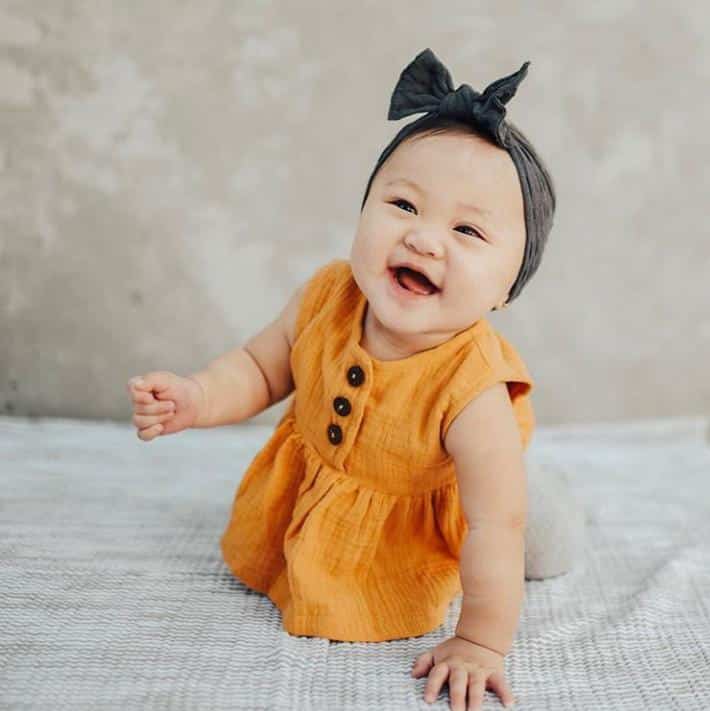 ↓ 53. Pink Perfection
Look at the fat rolls under the pink tutu skirt.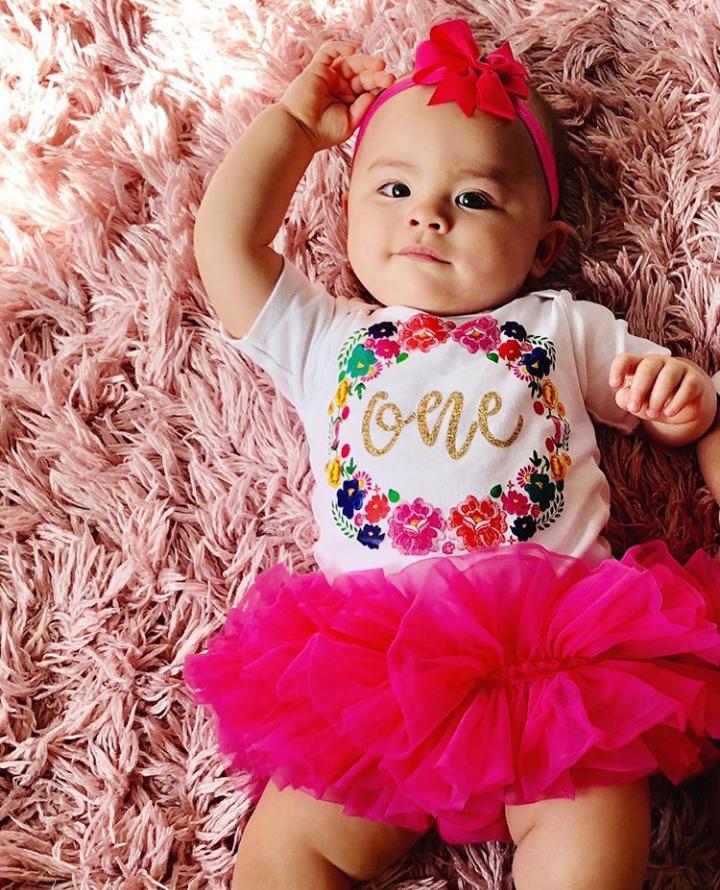 ↓ 52. Water Baby
This bright-eyed girl seems to love the water.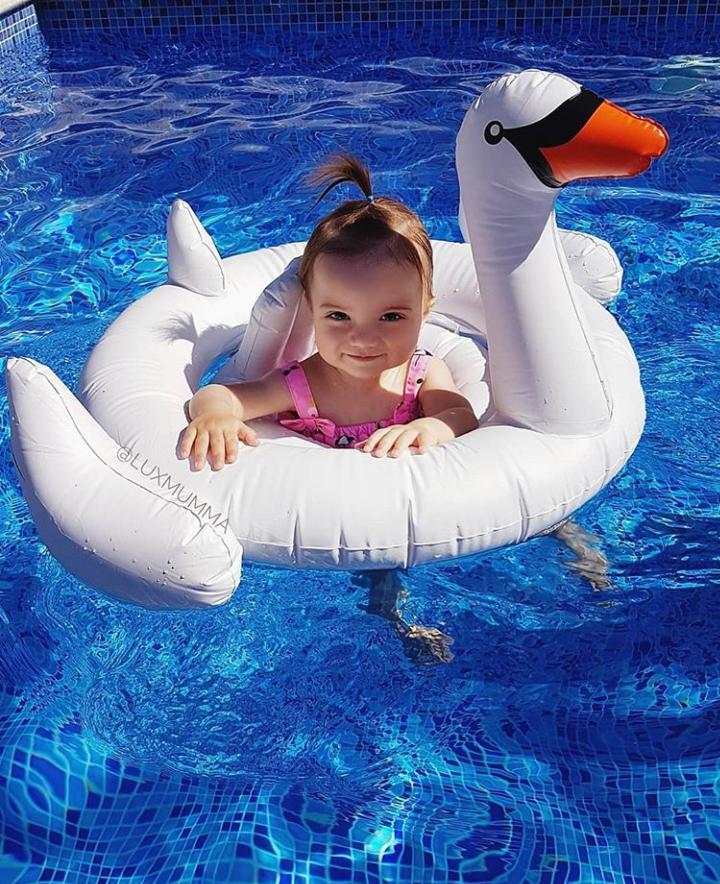 ↓ 51. Turkish Toddler
This particular baby girl has won our heart with her sweet looks and an impeccable fashion sense. Nil Esila has the most beautiful brown curls that are always styled to perfection.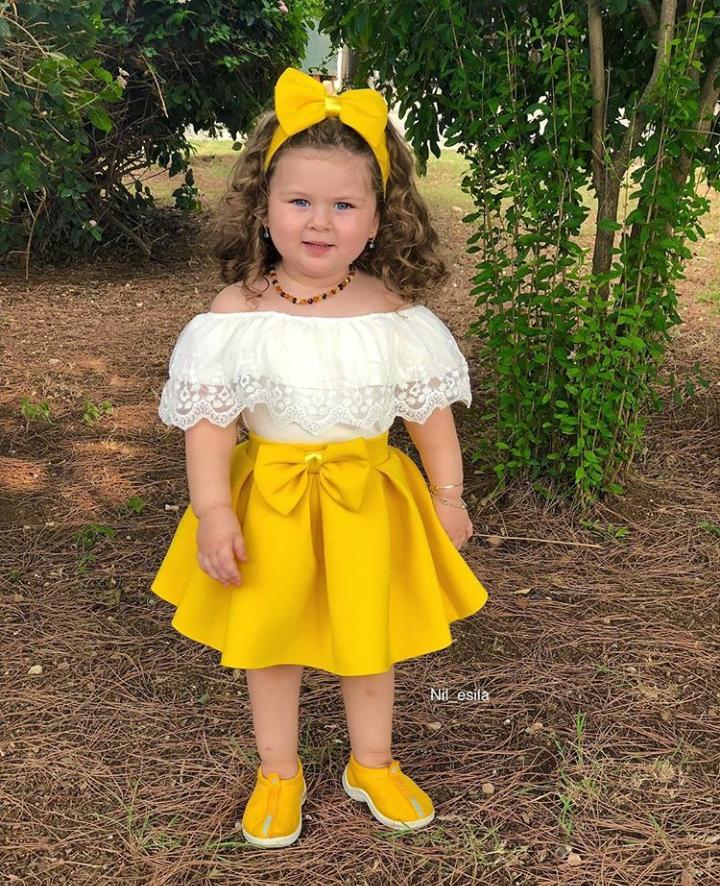 ↓ 50. Fairy Angel
This baby seems to be a combination of Snow White, Fairy, and an Angel. Her snow-like skin is glowing with innocence while her fairy costume and deep blue eyes make her look super angelic. Here are 21 Most Beautiful Biker Girls You Should Follow.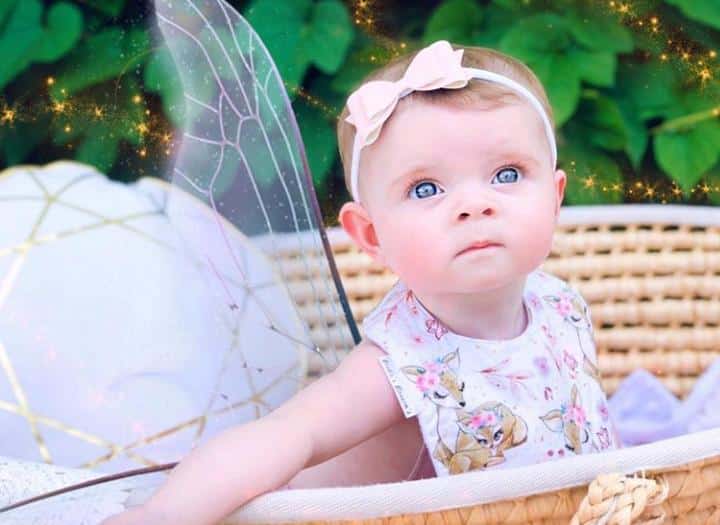 ↓ 49. Asian Girl
Here is another Korean baby girl we adore that seems to have a unique style.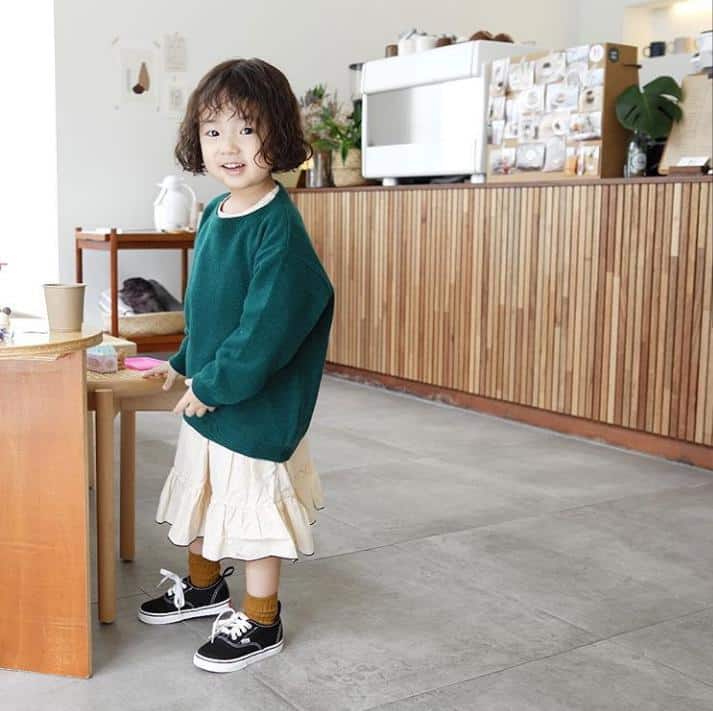 ↓ 48. Double Take
Here is a pair of one of the most beautiful black twins ever.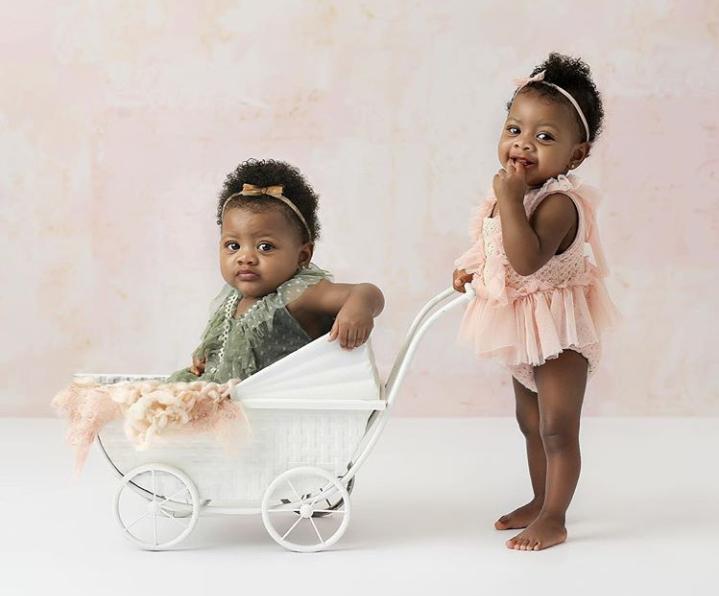 ↓ 47. Team Pink
↓ 46. Swag Look
This cool-looking tiny tot seems to be sure of her future fashion choices. Her all-black look is showing us how full of swag she is going to be.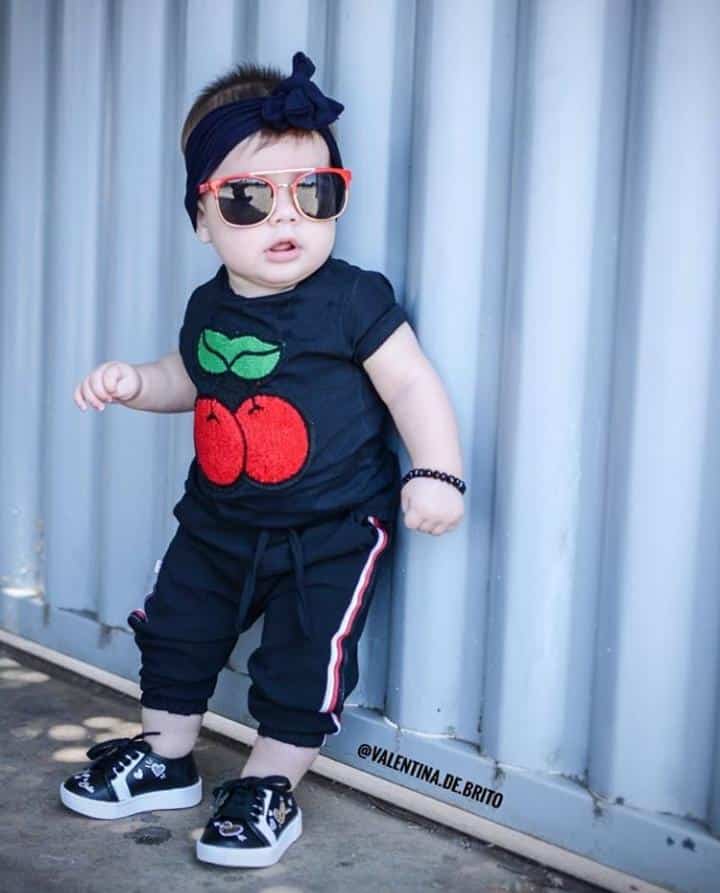 ↓ 45. Sleeping Beauty
This one seems to be too tired of looking pretty all the time.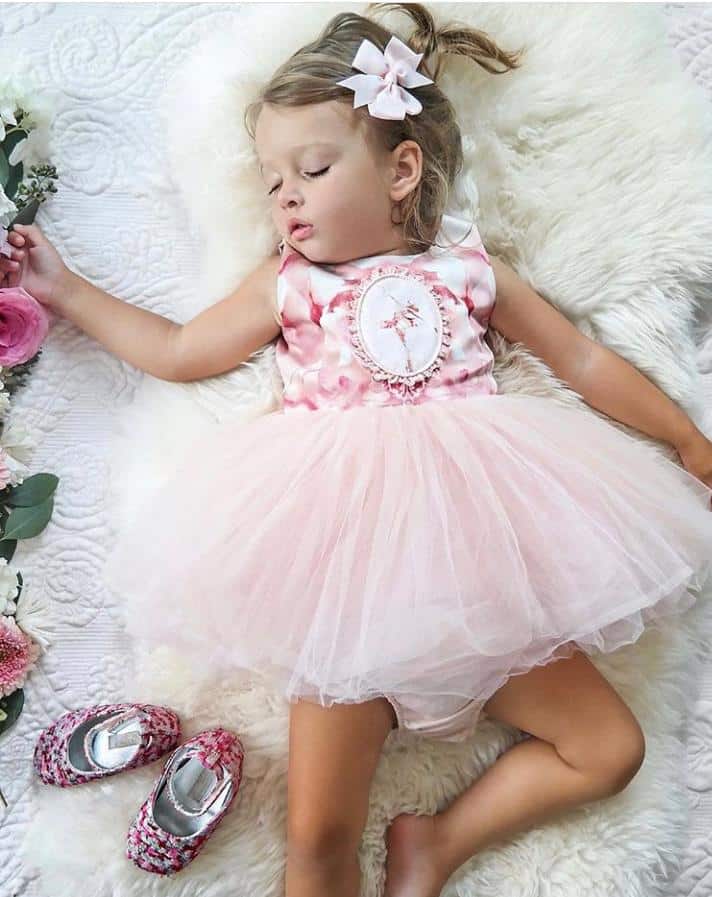 ↓ 44. Curious Kitten
Those curious set of eyes tell us there is some mischief cooking up.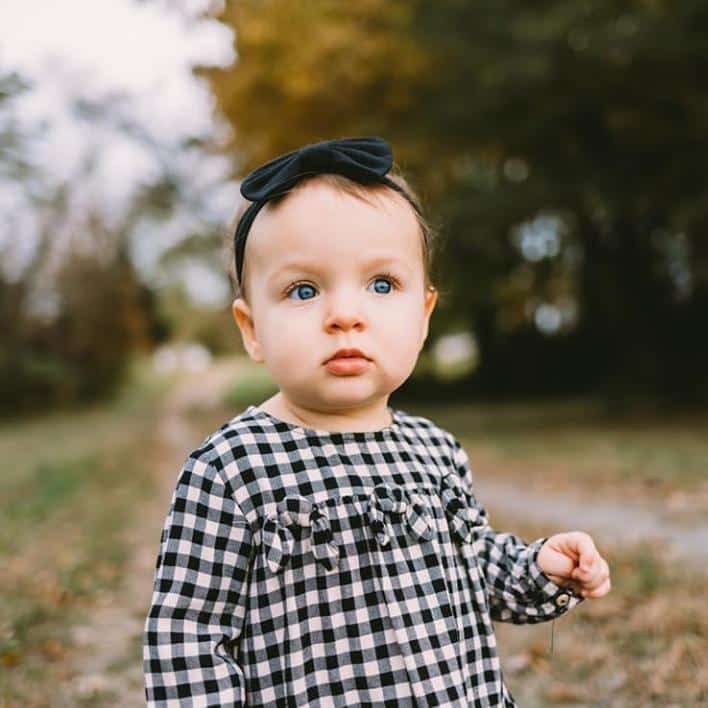 ↓ 43. All Bundled Up
Look at how warm and cozy this little girl is.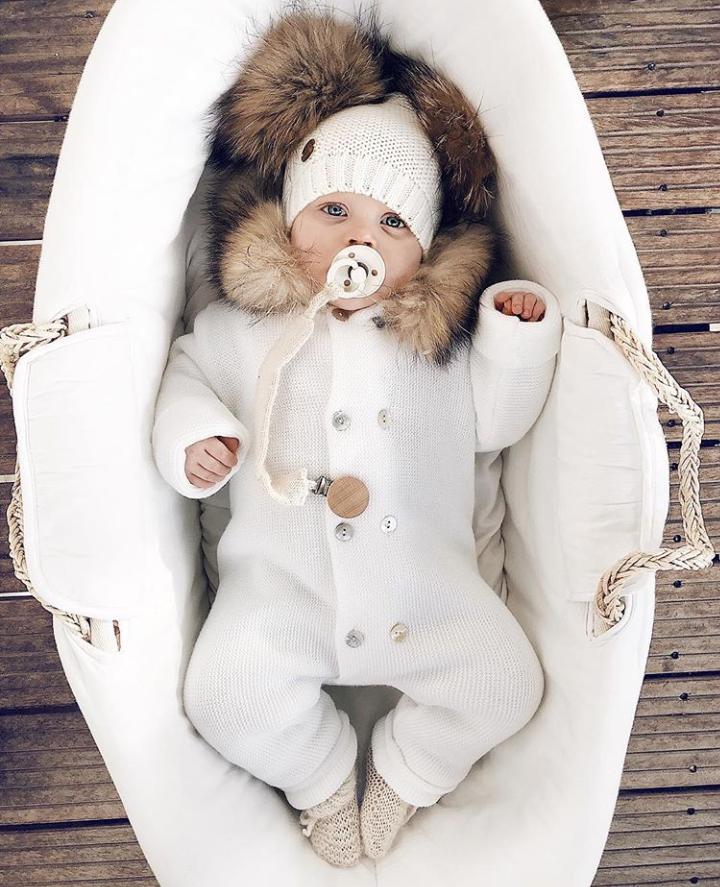 ↓ 42. The Fashionista
The fur jacket and bow headband are a sure shot winner here.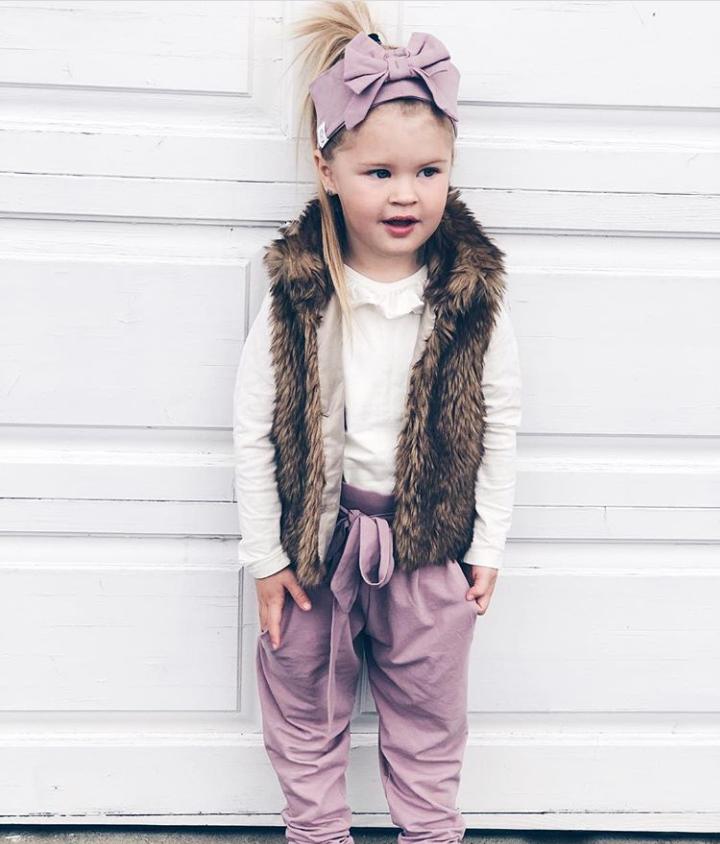 ↓ 41. Beautiful Ballerina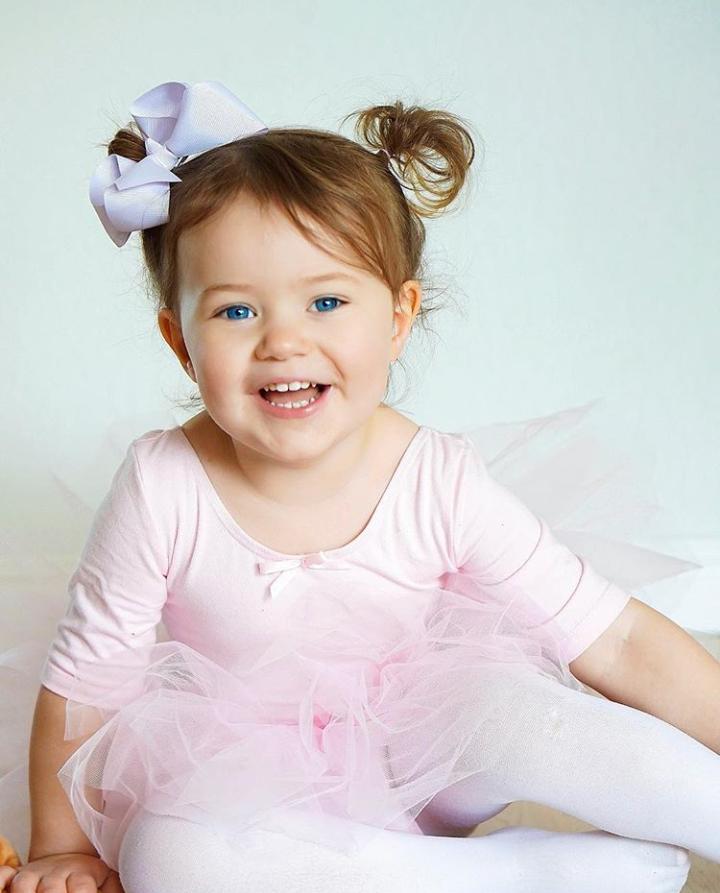 ↓ 40. Double The Giggles, Double The Trouble
This is what happens when mommy decides to dress siblings in similar outfits.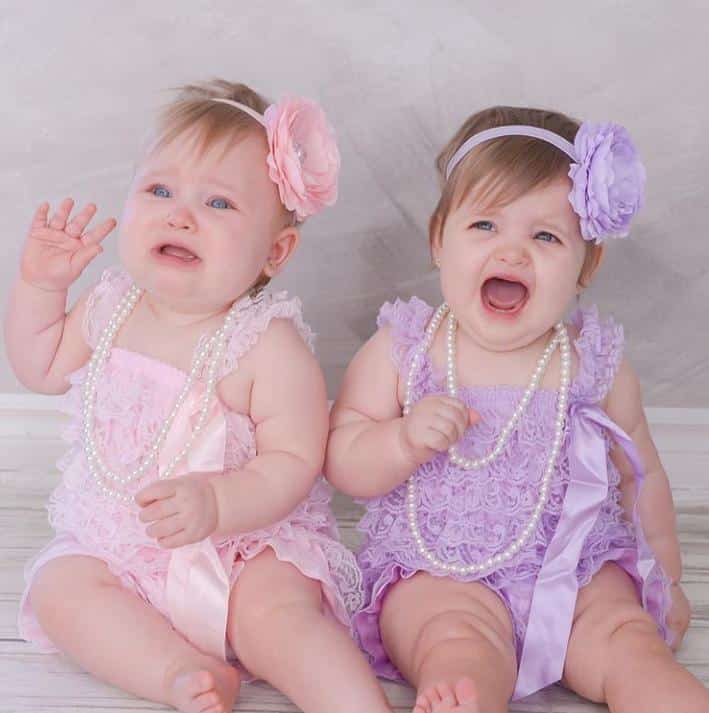 ↓ 39. Pakistani Baby
Talking about cute baby girls from around the world, we could not miss out on this little girl from Pakistan. Born to Aden Rehan, Ariana Babbar is a happy baby who always has her style on point. Little Ariana also has an Instagram dedicated to her with cutesy captions that are sure to leave you smiling.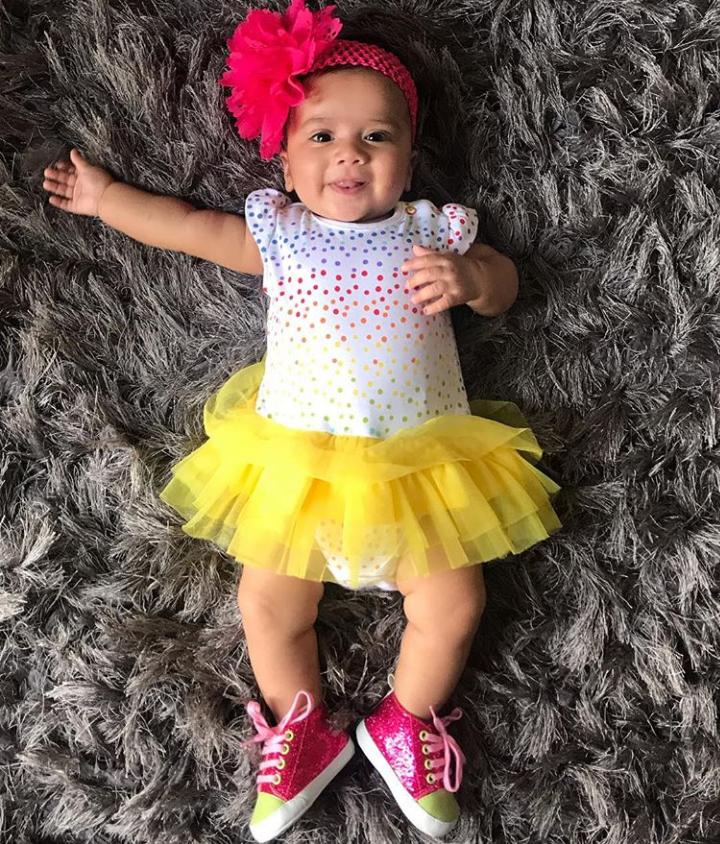 Via
↓ 38. Elle Lively
This super confident and darling baby girl, Elle Lively, is a part of the famous ACE Family. The two-year-old has endeared herself to her fans with her fun dance moves and sweet looks.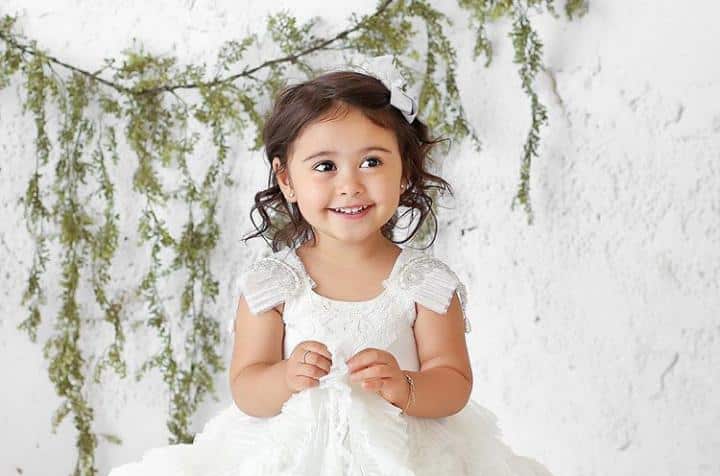 ↓ 37. Alaïa McBroom
Elle Lively's sibling and the latest addition to the ACE Family, Alaïa Grace McBroom is another baby we adore. Despite being only a month old, this one has her little fandom. We love how magical her one-week-old photoshoot was.
↓ 36. Cutest Black Girl
With a very hip fashion sense and hairstyle, this girl makes it to the list of cute baby girls.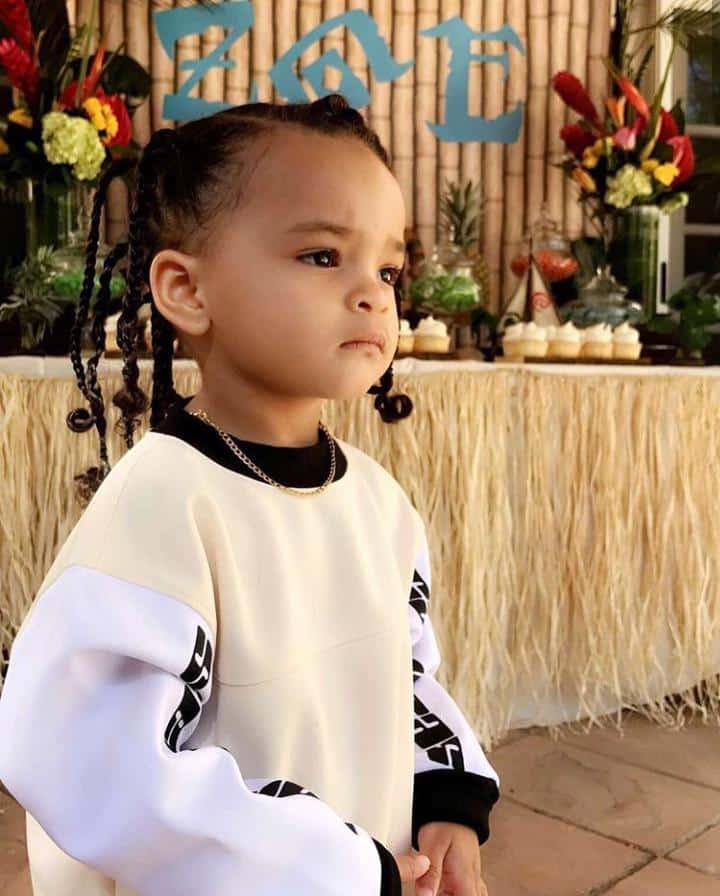 ↓ 35. Grumpy Baby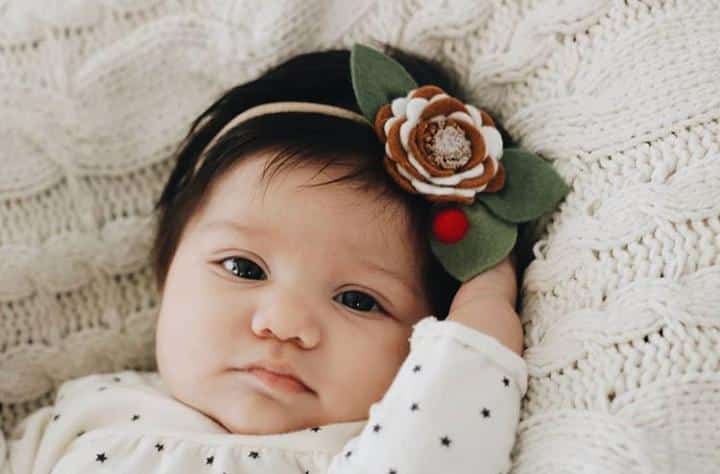 ↓ 34. Norwegian Cutie Pie

↓ 33. The Rosiest Baby Ever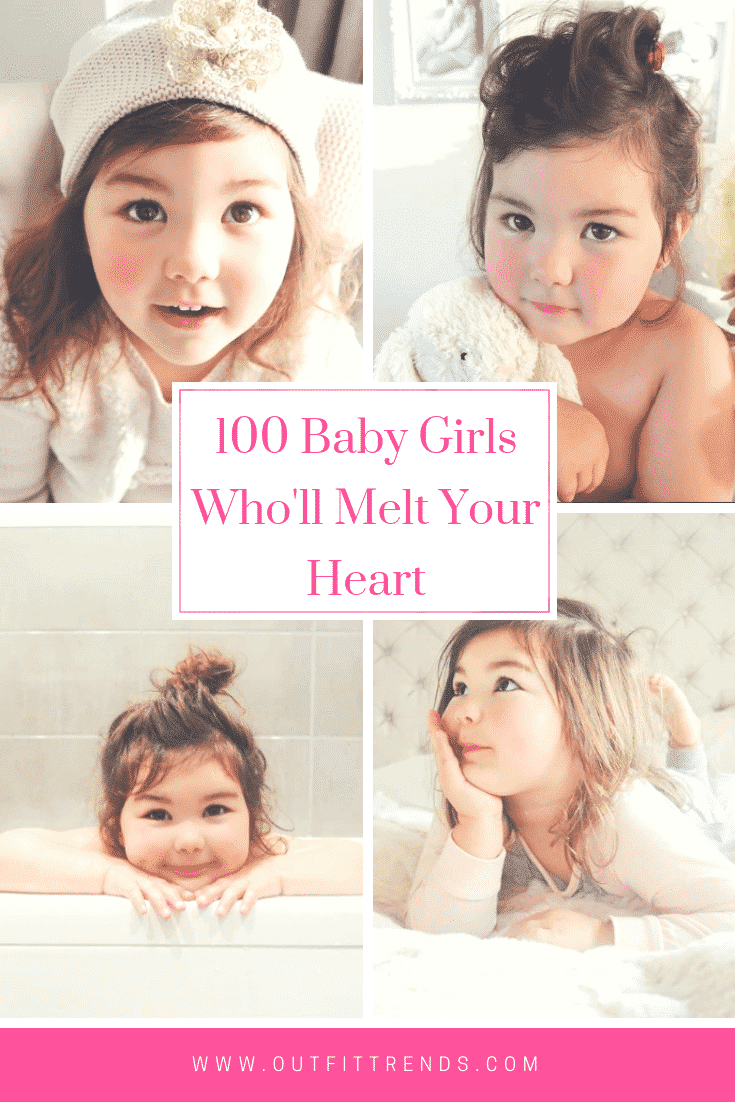 ↓ 32. Crawling Baby Girl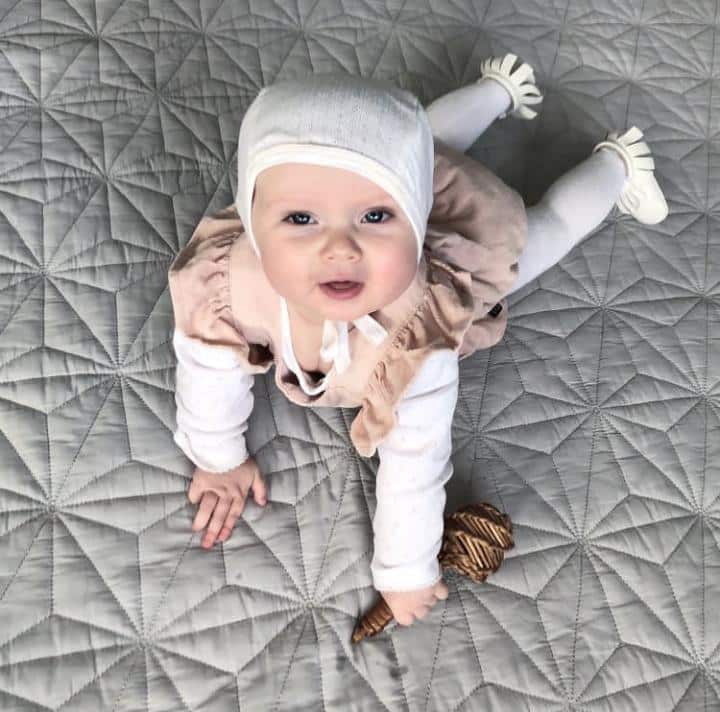 ↓ 31. The Enchanting Girl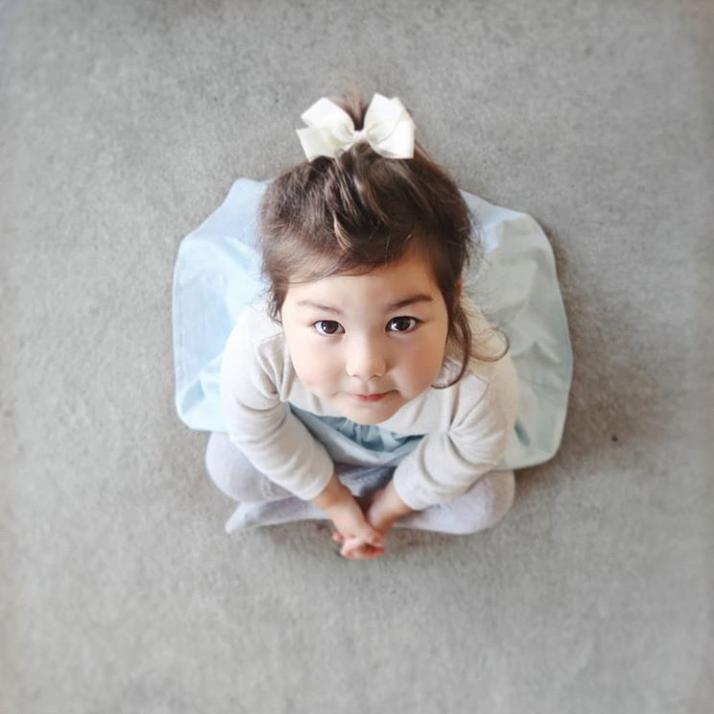 ↓ 30. Precious Smile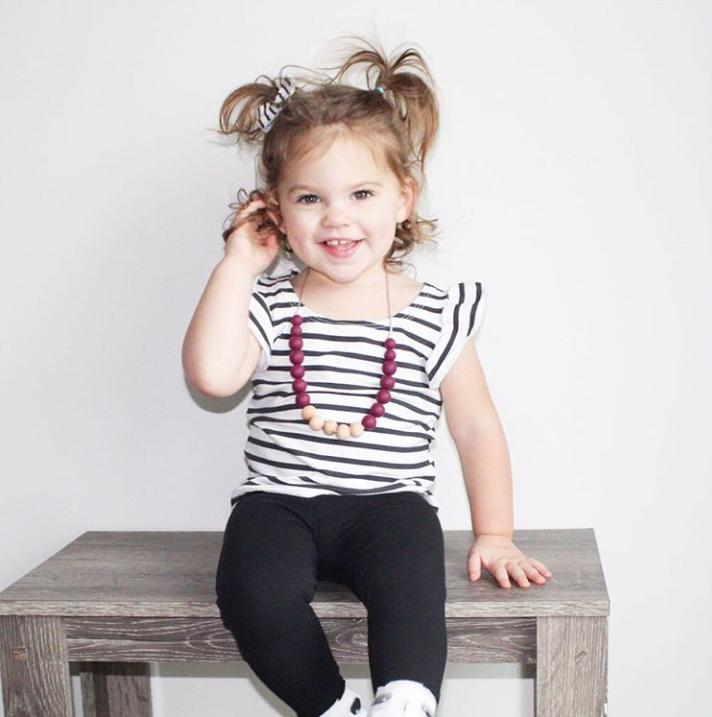 ↓ 29. Baby With a Beret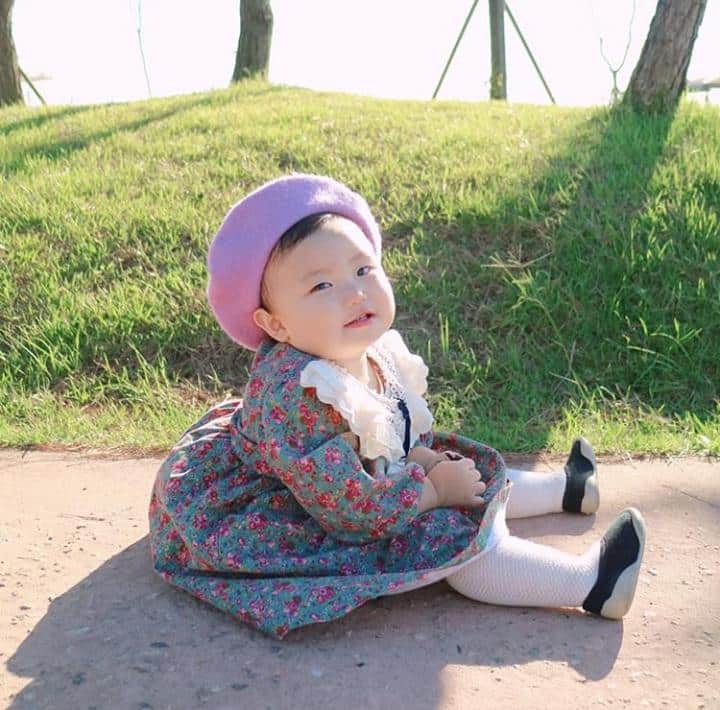 ↓ 28. Cuddling Bear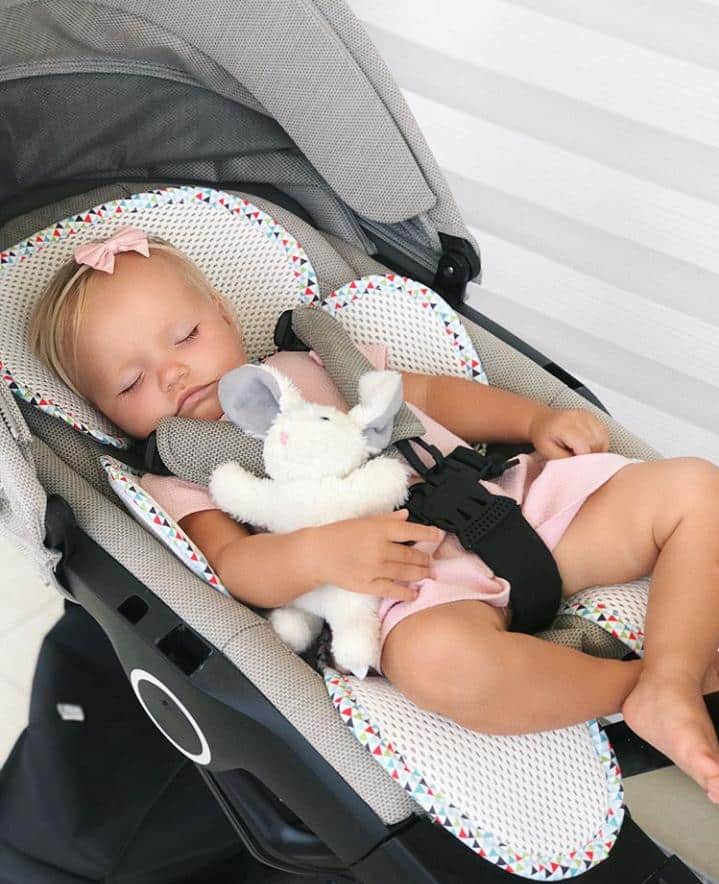 ↓ 27. Glamorous
This beauty seems to have her fashion sense sorted.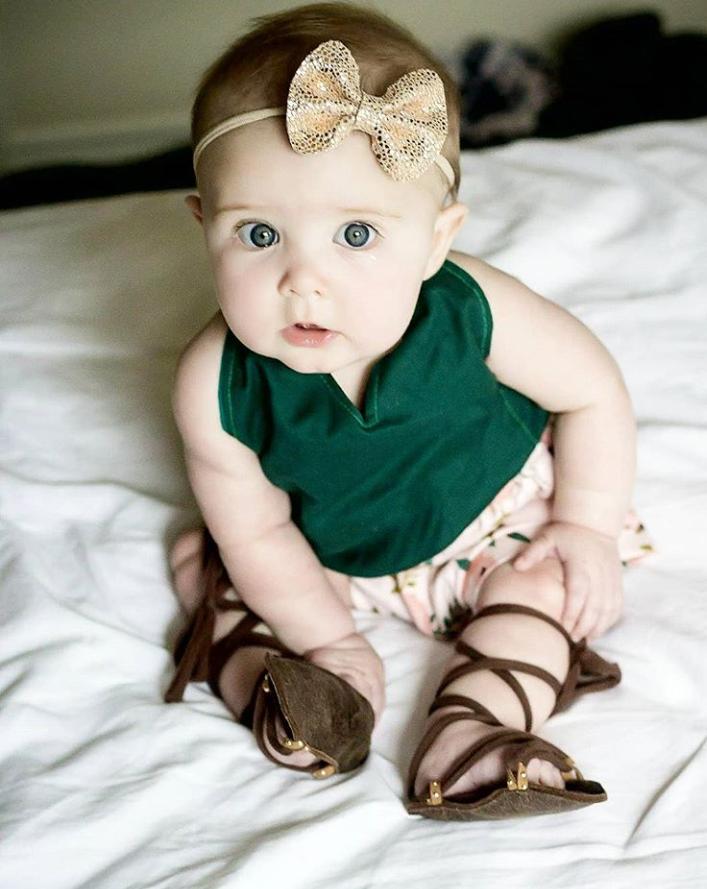 ↓ 26. Cosy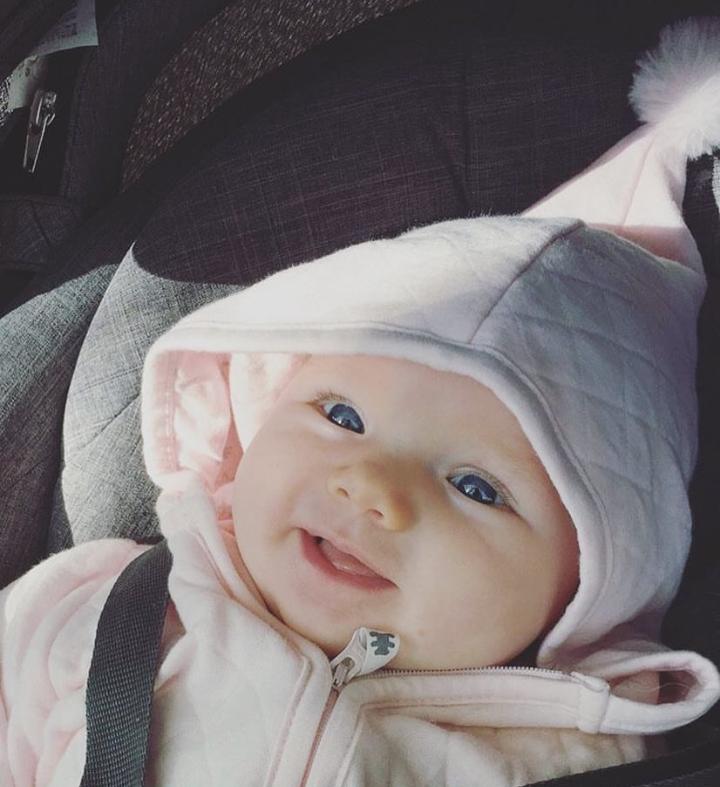 Via
↓ 25. New Born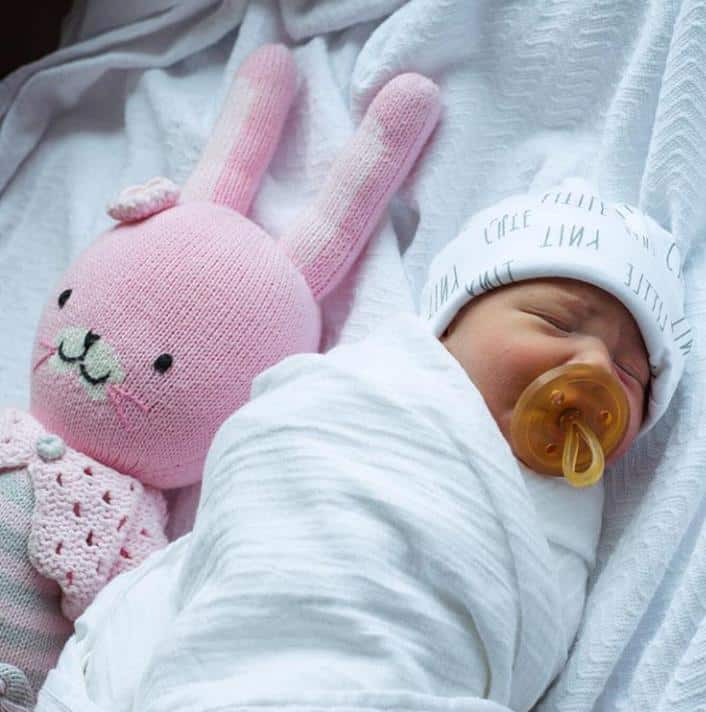 Via
↓ 24. Dreamy Baby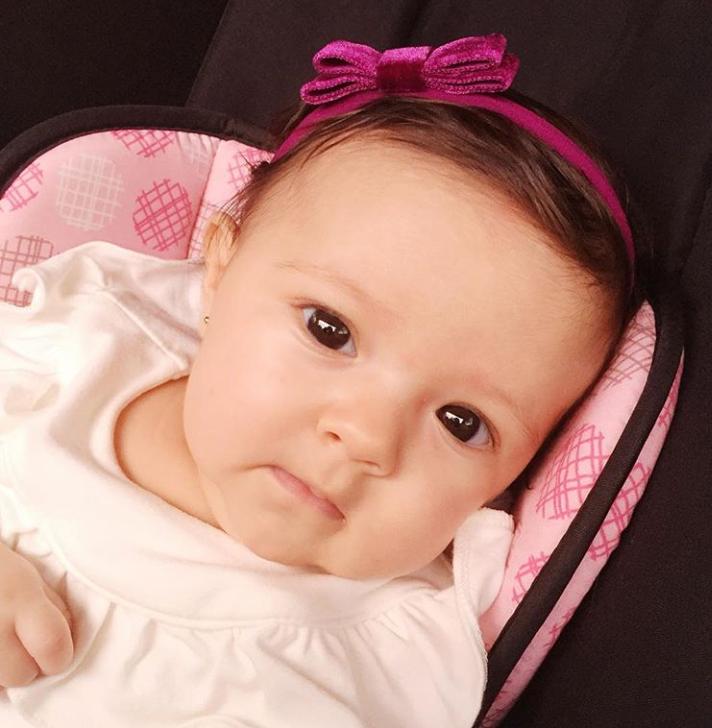 ↓ 23. Snow White
All that is missing here are the seven dwarves.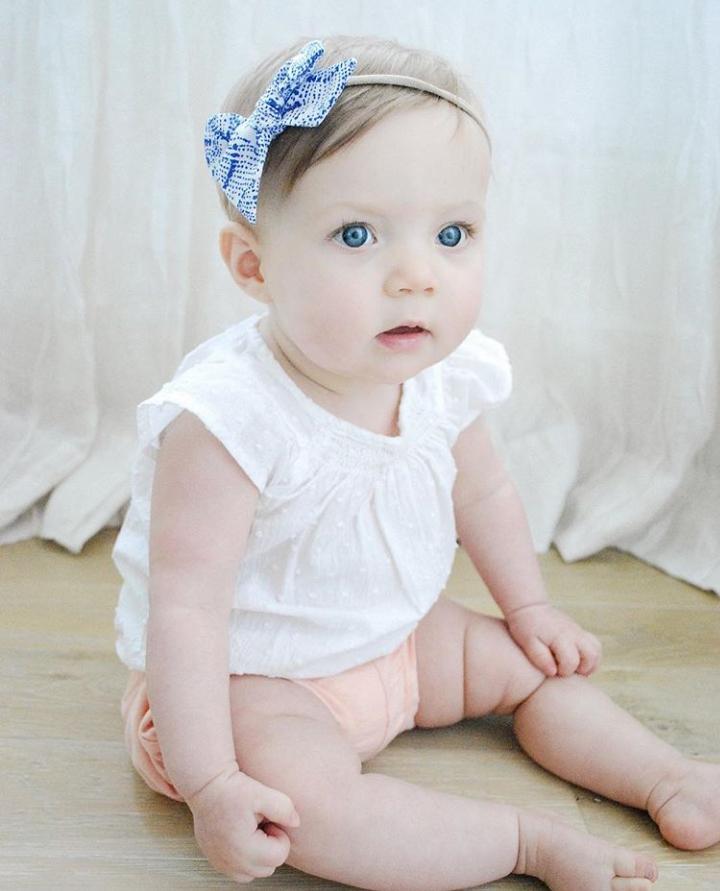 ↓ 22. Short Hair, Do Not Care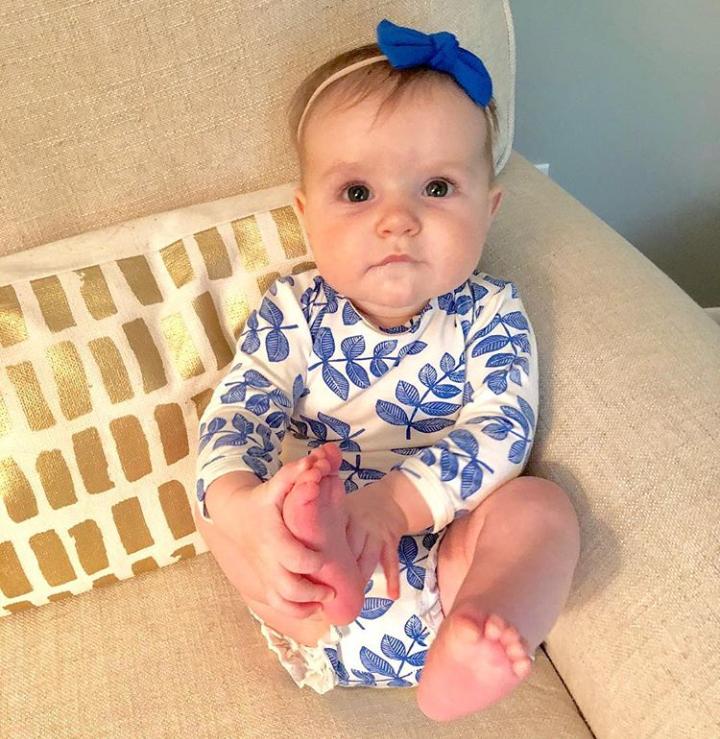 ↓ 21. The Wild One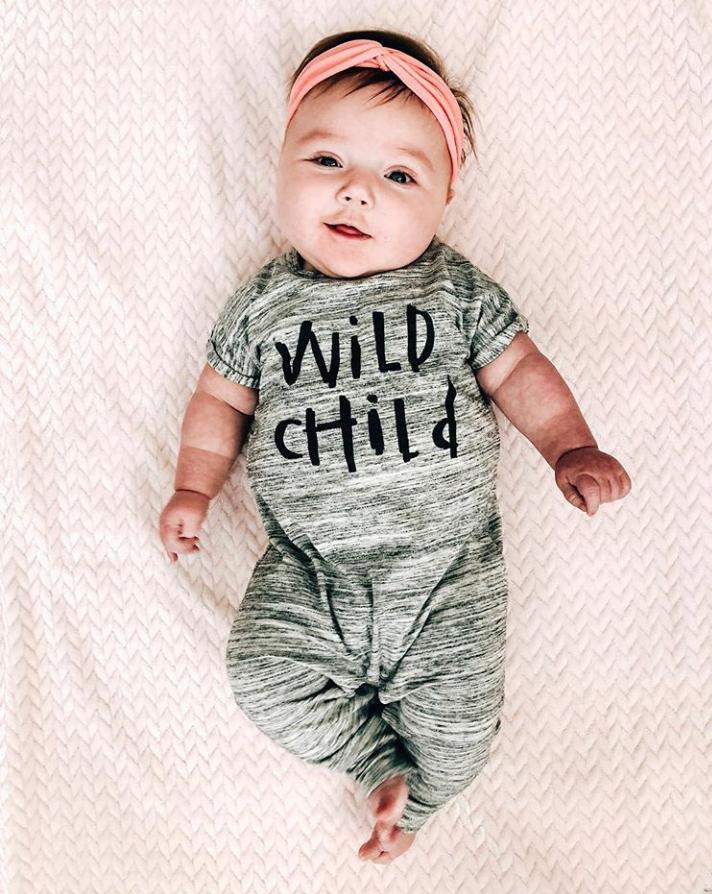 Via
↓ 20. Jolly For Life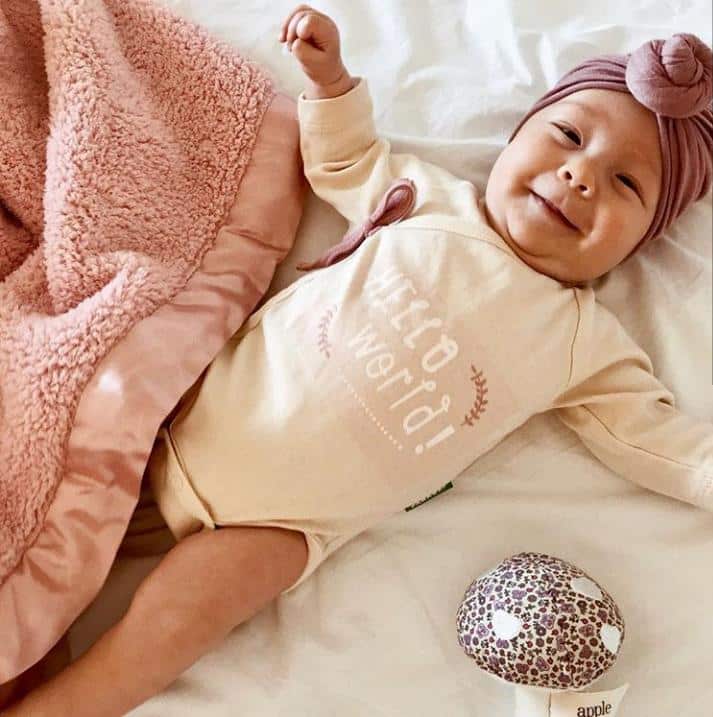 ↓ 19. Fuzzy Baby
All that cuteness is getting too much to handle. Here are 30 Most Beautiful pictures of Muslim Girls in World.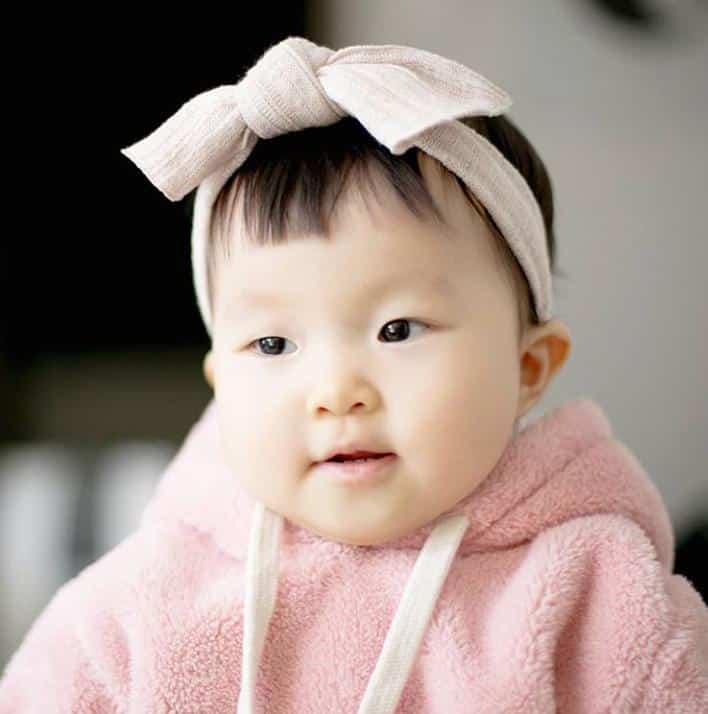 ↓ 18. Summer Child
That combination of two-piece and fat rolls happens to be our favourite one.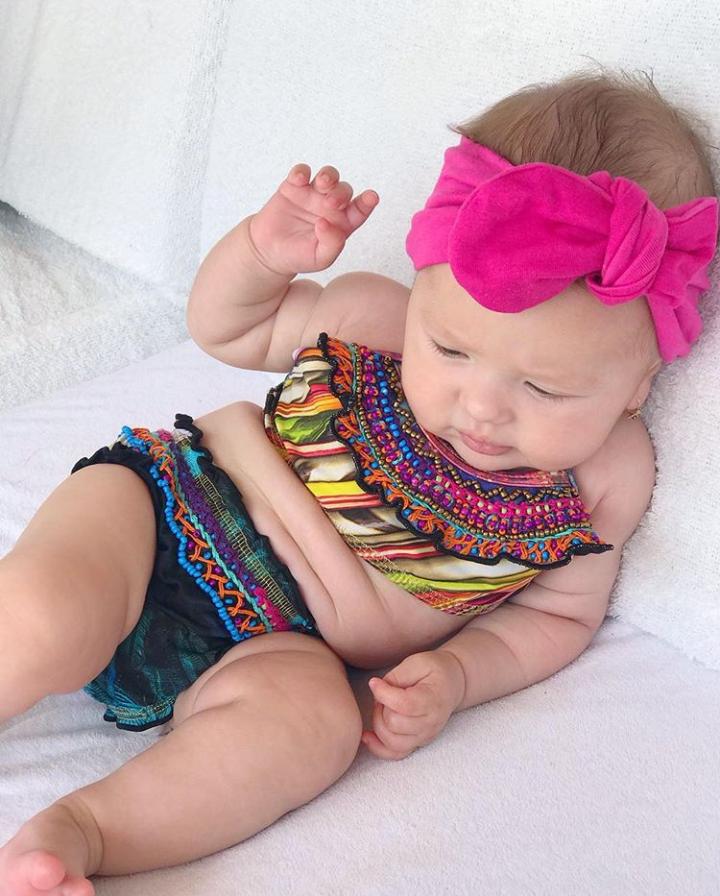 ↓ 17. Thumb-Sucking Baby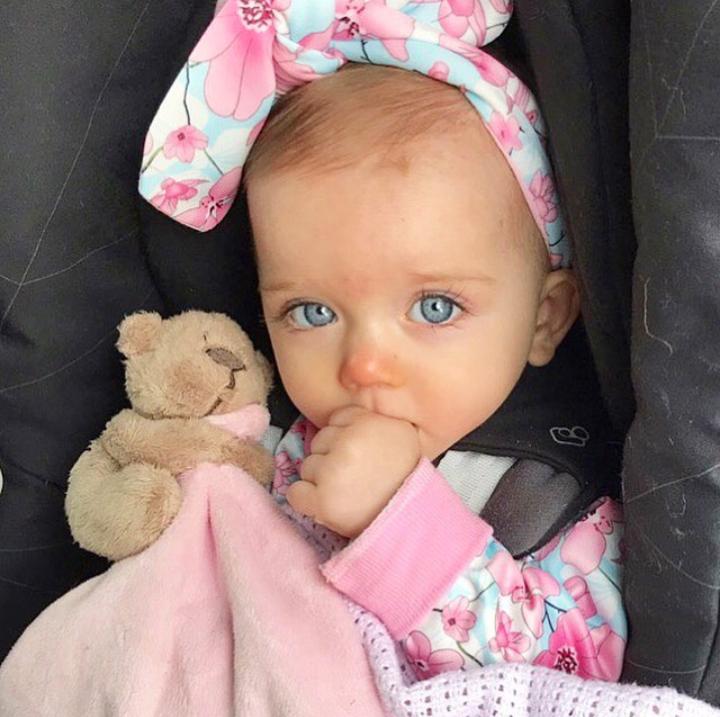 Via
↓ 16. Stroll Time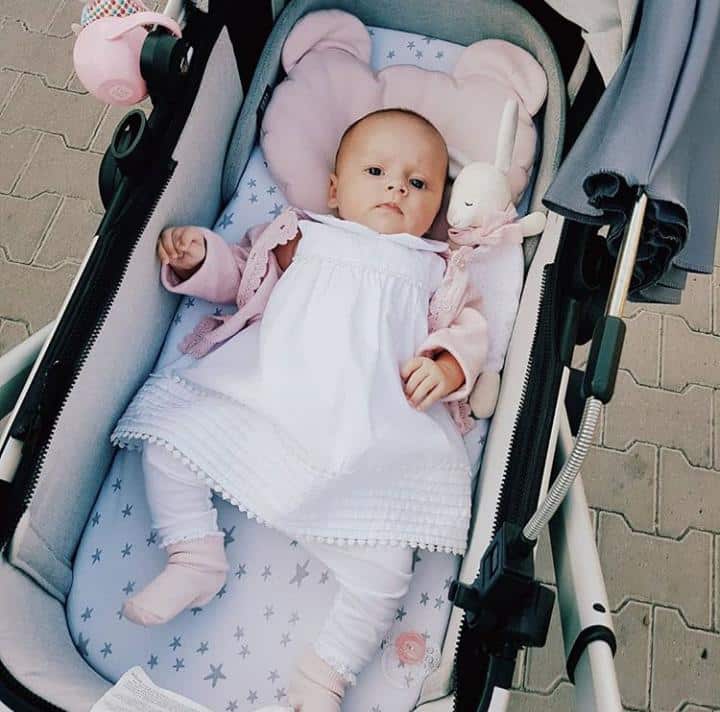 ↓ 15. Baby With Doll
This tiny tot takes her play pal wherever she goes.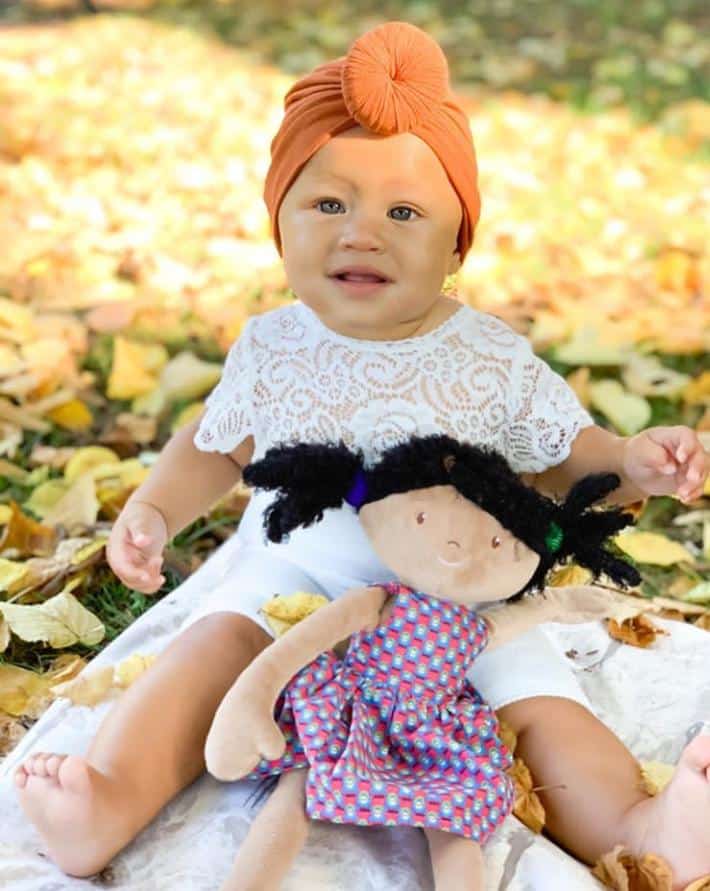 ↓ 14. Stress-Free Life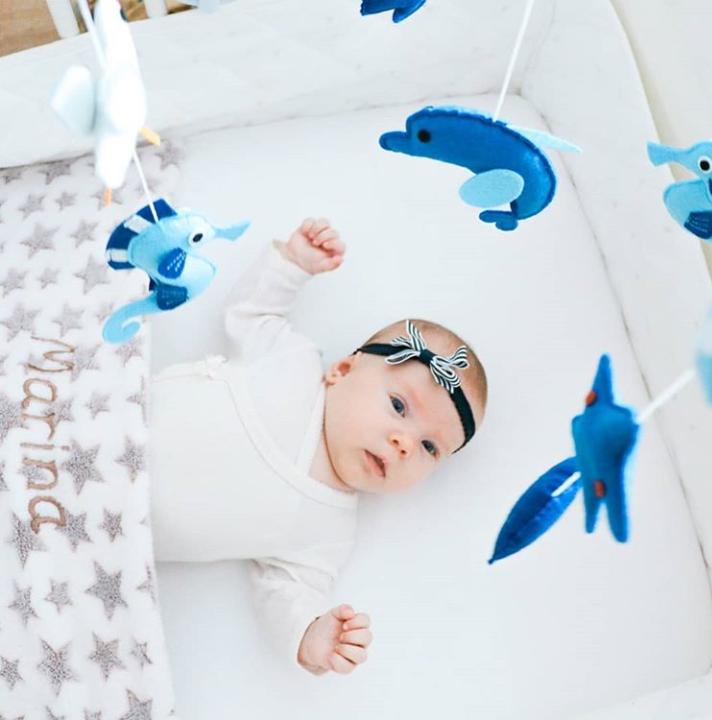 ↓ 13. Tiny Fur Ball
We love how chic this baby girl's outfit is and how it has been styled with a funky head wrap.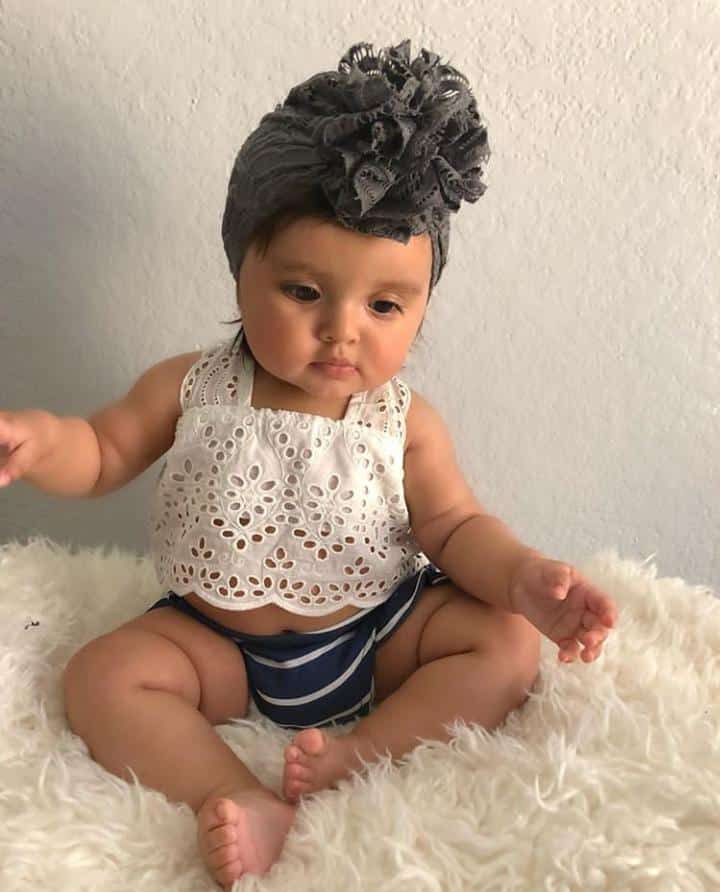 ↓ 12. Cupcake
This sweet girl resembles Princess Charlotte and has the same hair and eye color.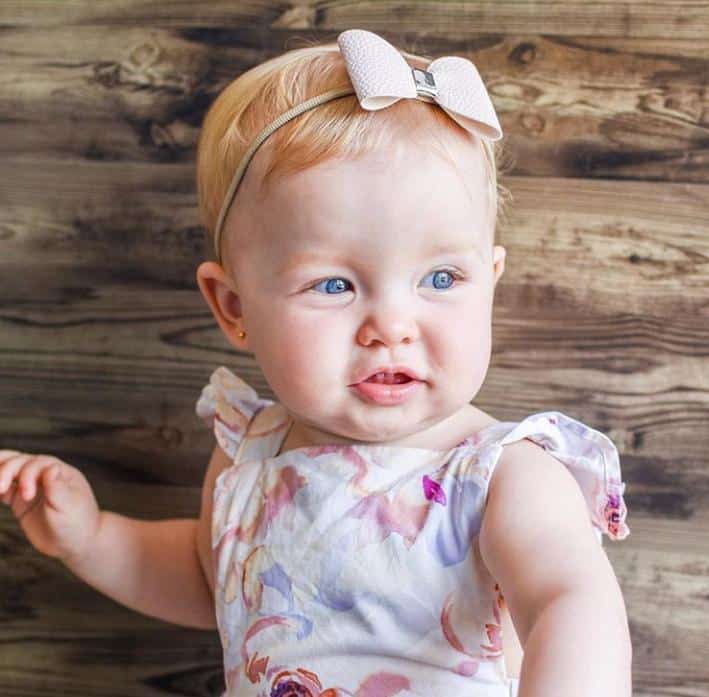 ↓ 11. Beautiful Baby With Sad Eyes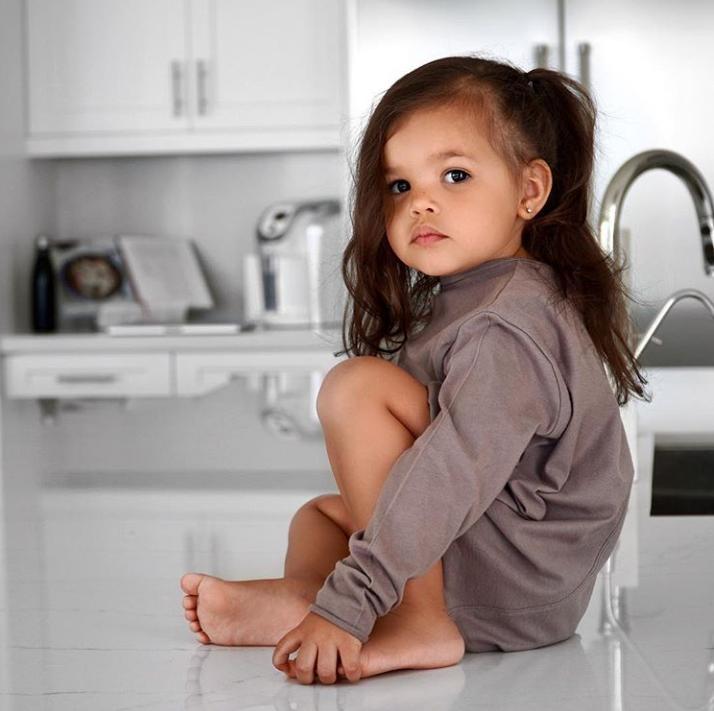 ↓ 10. Baby at Play
Linda seems to be one playful and naughty child with the cutest smile ever.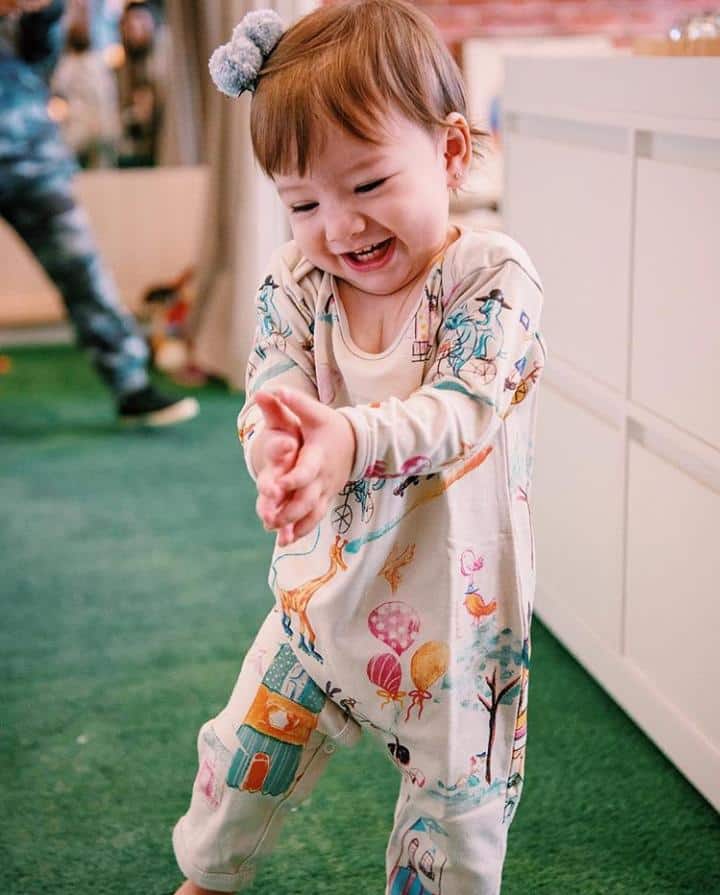 ↓ 9. Silly Girl
We love that amusing expression with the tongue sticking out.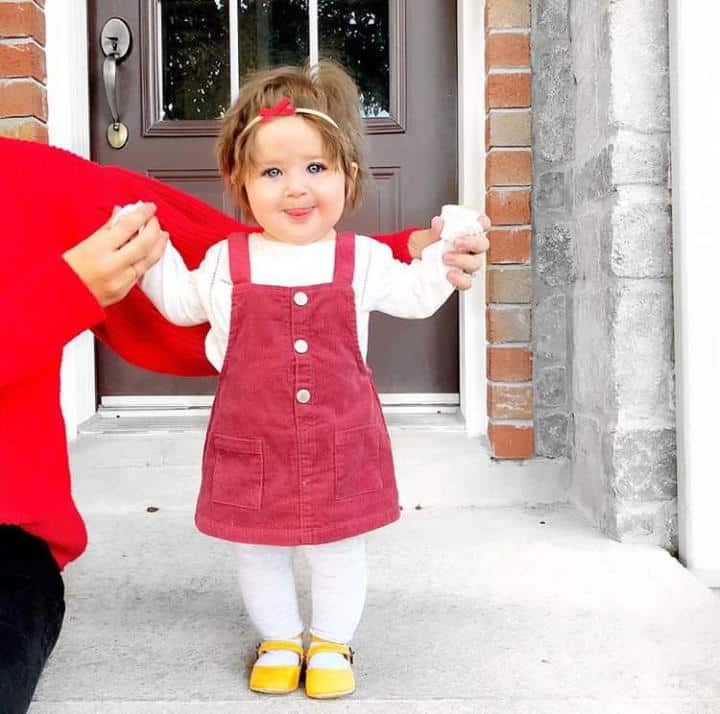 ↓ 8. Side Grin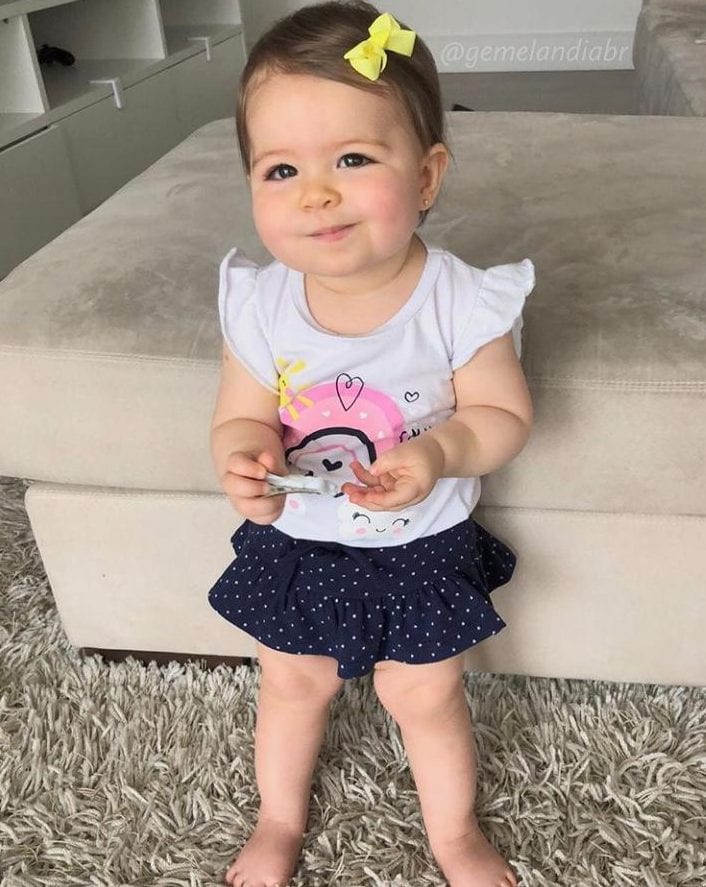 ↓ 7. Happy Child
What a joyful child.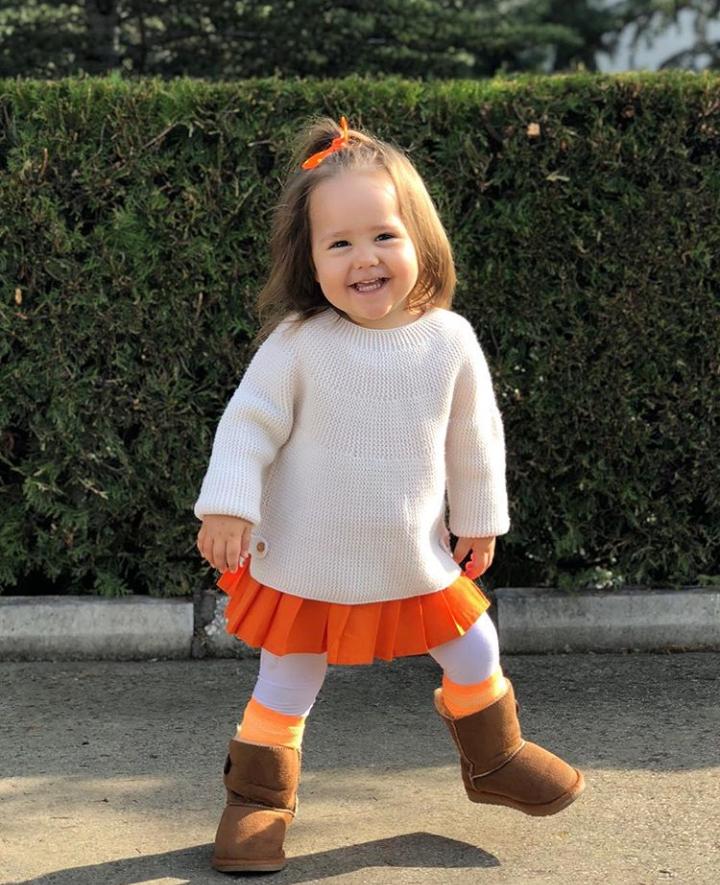 Via
↓ 6. Baby Steps
Look at this munchkin taking her first steps.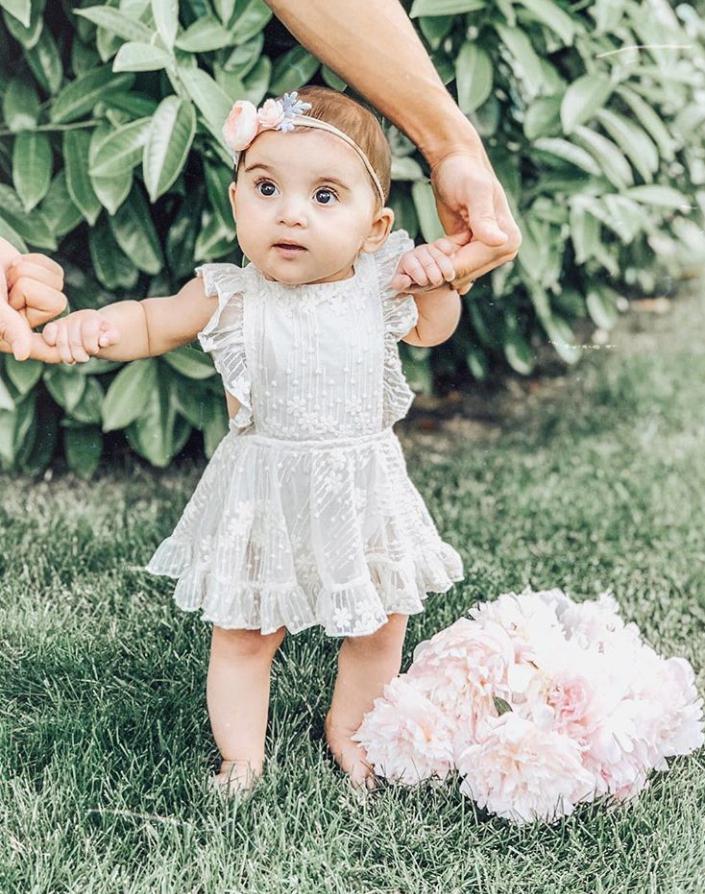 ↓ 5. Winter Ready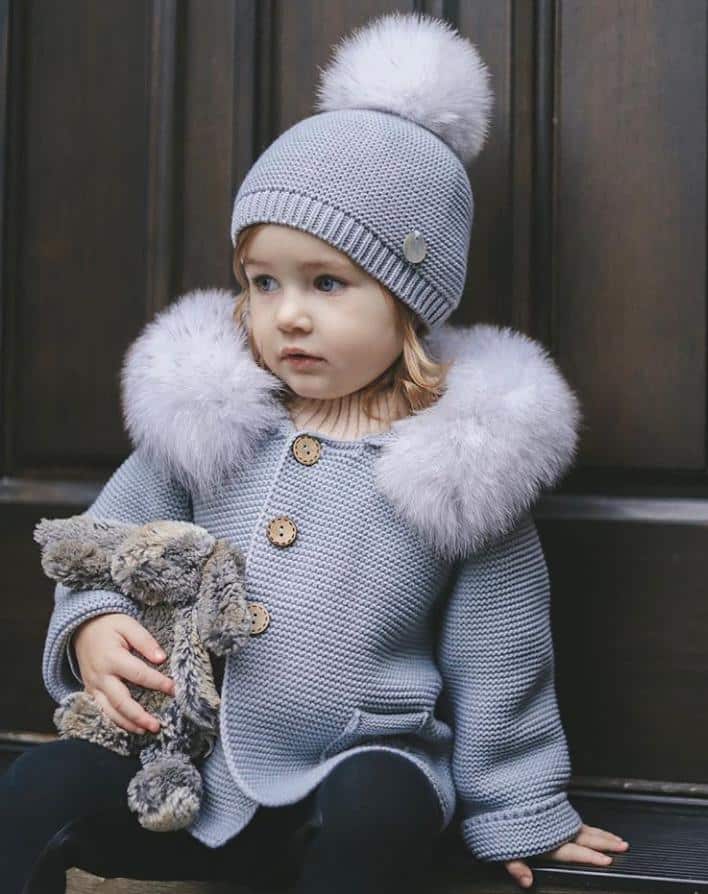 ↓ 4. Pink Doll
That is one beautiful baby girl.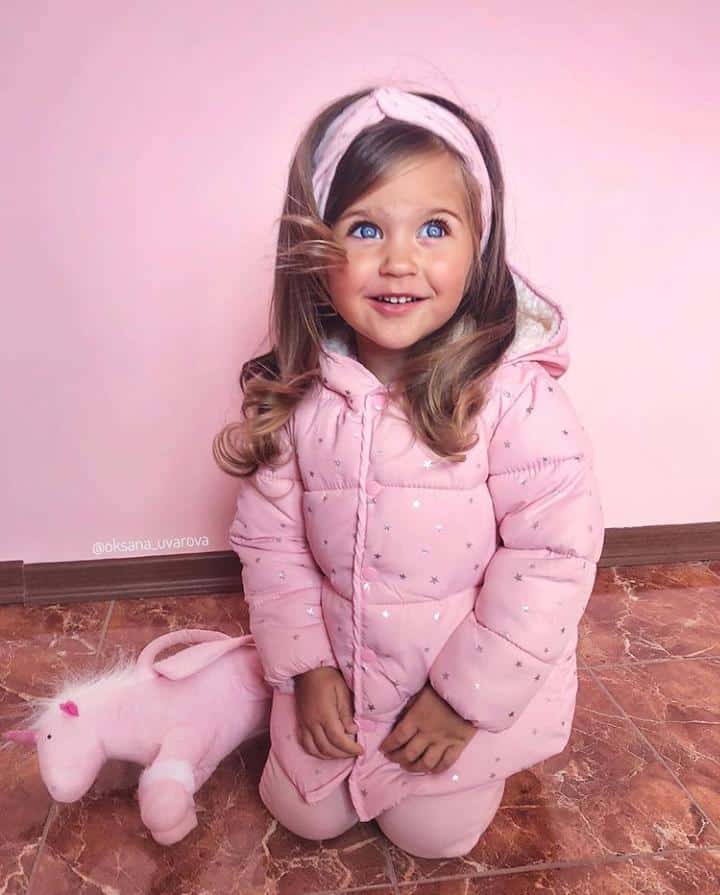 ↓ 3. Catching Up On Sleep
These babies cannot seem to get enough sleep.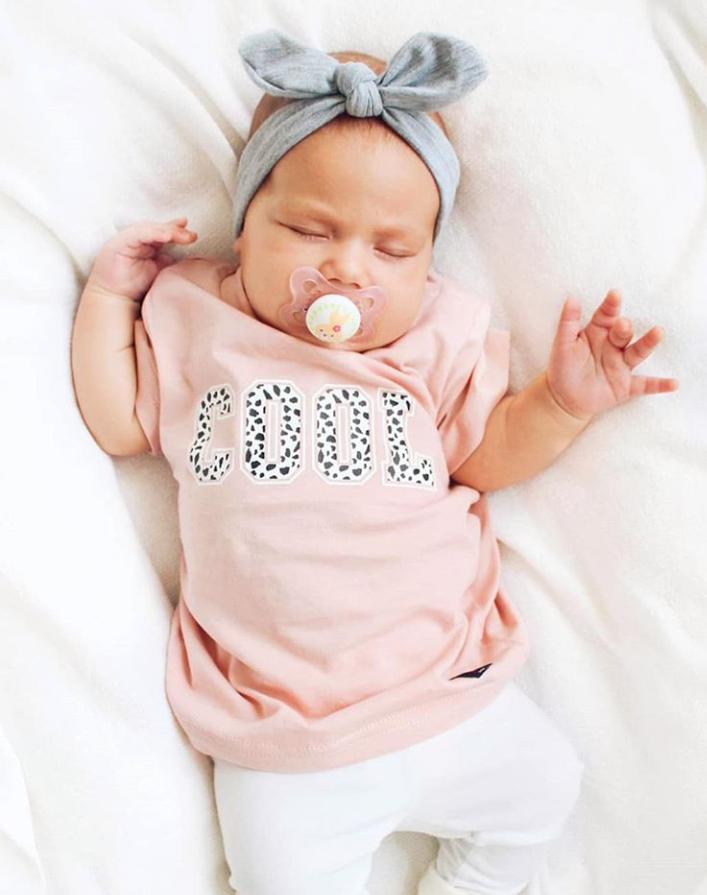 ↓ 2. Cheese!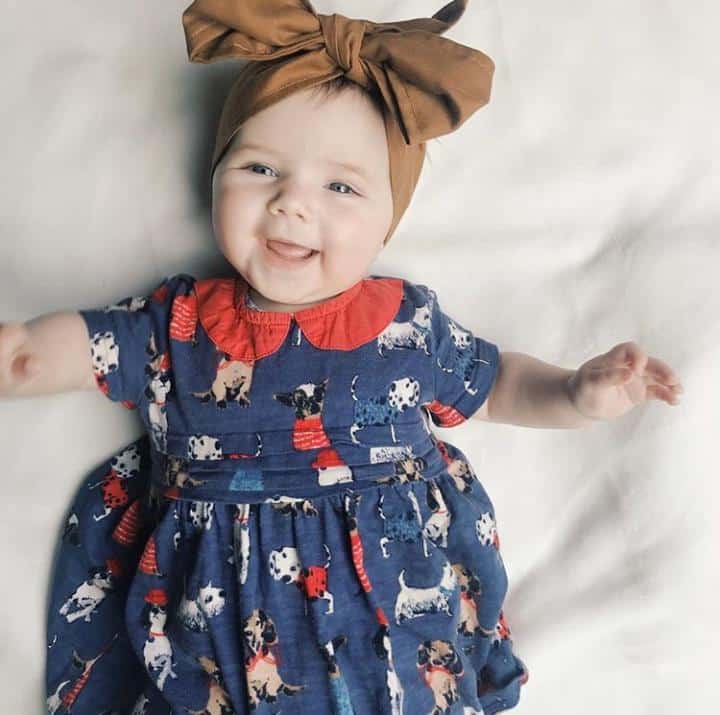 Via
↓1. Baby Blues
Here is another adorable blue-eyed baby.