Father Son Matching Outfits. It might sound peculiar, but it is as true as it gets that twinning with our loved ones is one way we express love for each other. Wearing the same outfit as your brother, mother, father or sister looks cute and is fun as well.
The practice is prevalent, so no wonder that many dads and sons also wear the same outfits once in a while. If you aren't sure about how you and your father or son can wear matching clothes, then your internet search has led you to the right place. Here we have compiled 37 ways fathers and sons can wear matching outfits and look dope. Read on for more on this.
How to Wear Matching Outfits for Father and Sons?
The bond that a father and son share is really unique. A son always looks up to his father and wants to be like him someday, whereas the father struggles hard all his life just to give his son a better future. So, on any ordinary day, pay him your regards and respect, show him how much you love him. And yes, you can begin it all by buying yourself and your dad a matching outfit, shoes, tie, cap, or any other clothing piece.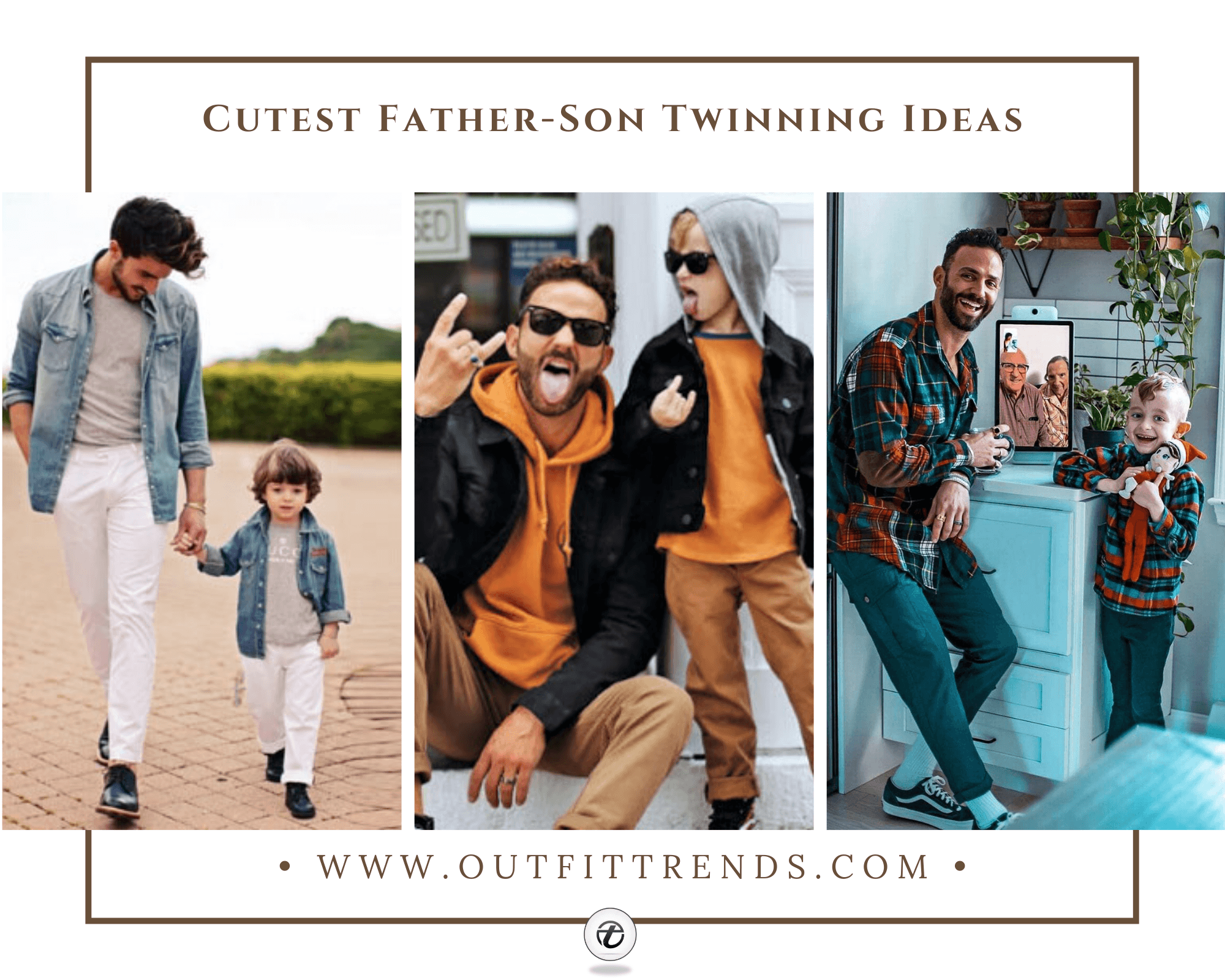 Here are some basics on father-son twinning:
Choose an outfit that doesn't only suit your comfort, but the other person's as well.
For twinning with your infant, make sure the fabric is very comfortable and soft as babies can get irritated with a rough material very quickly.
Wearing matching clothes doesn't mean wearing exactly the same outfits; you can always mix and match prints and colors.
You can wear just one same clothing item, such as the same shirts but with different pants. Fabric can also be changed.
Always match your outfit according to the occasion, like button-down shirts with pants for formal occasions, sweatpants, and hoodies for casual wear, etc.
You'll also love these 100 Cutest Matching Mother Daughter Outfits on the Internet So Far.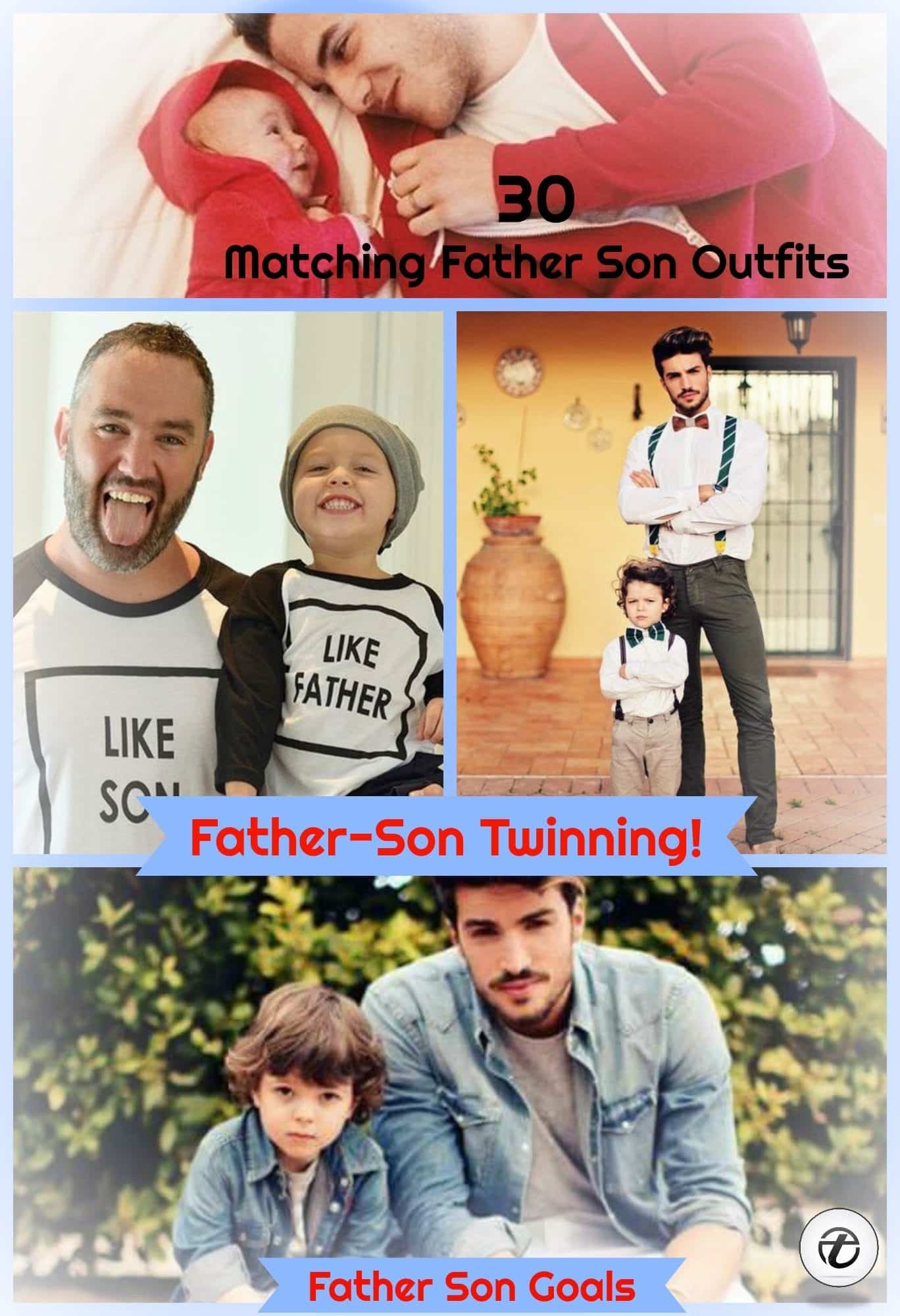 ↓ 37 – White Printed Shirts For Summers
Are you a father to two handsome little boys? They are surely proud of you! But why not provide them some entertainment and shower them with love in a unique way? Wear similar outfits this summer and take the boys to enjoy some ice cream. You don't have to wear exactly the same outfits, instead go for a printed buttondown shirt, and get your son a tee shirt in a similar print. Moreover, wear different colored pants from each other, and you will look like the perfect and loveliest family.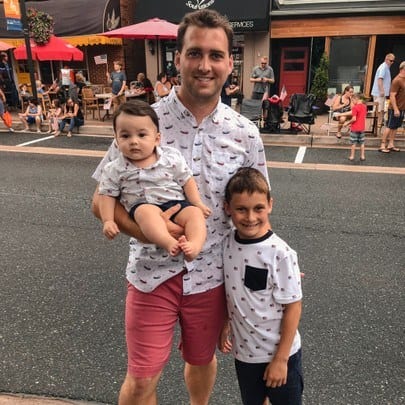 ↓ 36 – Pizza Boys
Small babies are no less than a treat and delight to eyes. If you have a baby, you just feel like that. So, why not dress up with your little munchkin in a foodie tee shirt? Grab yourself tees with pizza written or made on it. This way, you'll get to see the two most adorable things at the same time- your son and the pizza. You might want to order a pizza later for dinner as well!
↓ 35 – All Shades of Blues
As children, we always think pink is for girls and blue is for boys. If you have a son who's small, then we are sure his favorite color will be blue as well! We are not sure which shade of blue, so we recommend you incorporate as many shades as possible. In case you are planning a day out at the beach with your champion, then opt for navy blue matching tee shirts, along with that wear multicolored- light blue and navy blue shorts. You can go with simple ones, and get your baby boy with some prints, like fish or dolphins- this would make him very happy and excited. Finish off your looks with caps and sunglasses. Here are some more Cool Dresses for Baby Casual Style.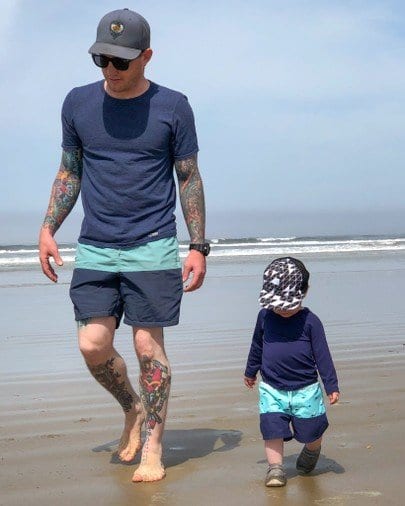 ↓ 34 – Hoodies and Legacy
A father is always the biggest blessing for his children. It is his legacy that the children want to hold and follow until death. Why not celebrate and cherish together this legacy that your father carries? Get yourselves matching caps with "legacy' written on them and wear them with any outfit of your choice.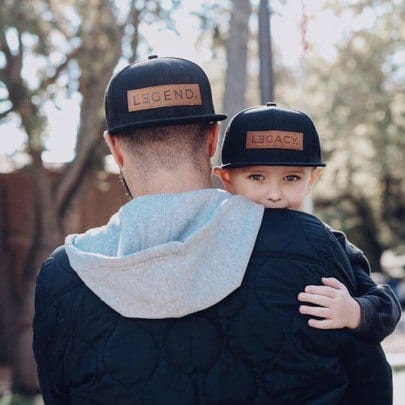 1
. dady and me matching hats
↓ 33 – Cute Bathing Swimsuit
Most of the time, dads are the reason why their children know how to swim and dive. So if you and your dad are planning to spend your day out at the pool or at the beach and learn some new skills, all you need is a good and comfortable swimsuit. How about both of your wear matching swimsuit and show the world what a strong bond you two share? Don't forget to take your caps and glasses if it is sunny outside.
↓ 32 – Plaid and Leather
Plaid and leather are the two biggest and classiest things in any man's wardrobe. Make your little boy a big man in a cute way by dressing him up like yourself. Wear red and white matching plaid shirts with blue jeans and black leather jackets. For cold and snowy days, it is better to cover your son's head with a warm woolen cap. You can wrap a muffler in your neck to finish off your look.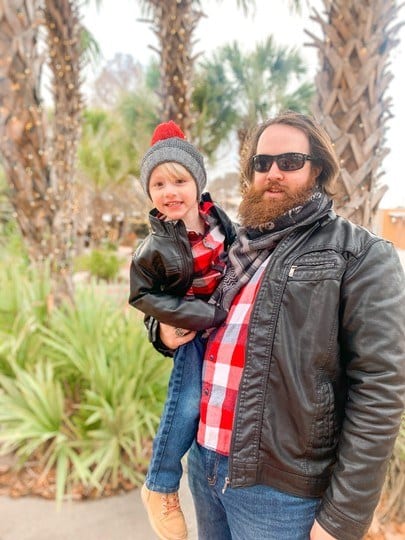 ↓ 31 – Entire Family Twinning
Entire family twinning is surely one of the cutest things ever you can do. But will your son be willing to wear a matching outfit with his sister? You might have trouble here. Instead, try the combo father-son and mother-daughter. If your daughter and wife are wearing white and red, then you and your son can go with black and red. In this way, red will be common amongst all of you- giving the perfect family goal vibes. So, what are you even waiting for?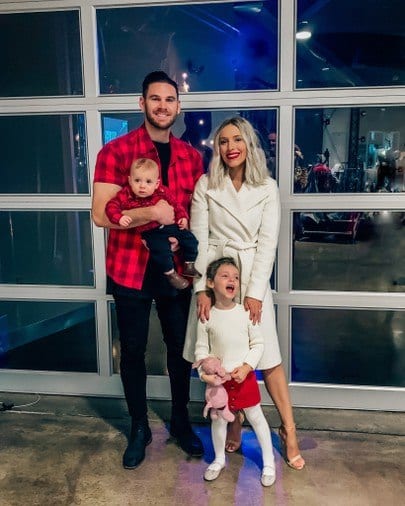 ↓ 30 – Father-Son Day Out Outfit
They say sons are usually more emotionally attached to their mums than dads, but there is no denying that mostly sons grow up to be very much like their dads. One way to be a good example to your little guy is by showering him with a lot of love and as silly as it sounds, wearing matching clothes with him. Children love the idea of looking like their parents do. You should also check out these Super Cool Fashion Ideas for kids.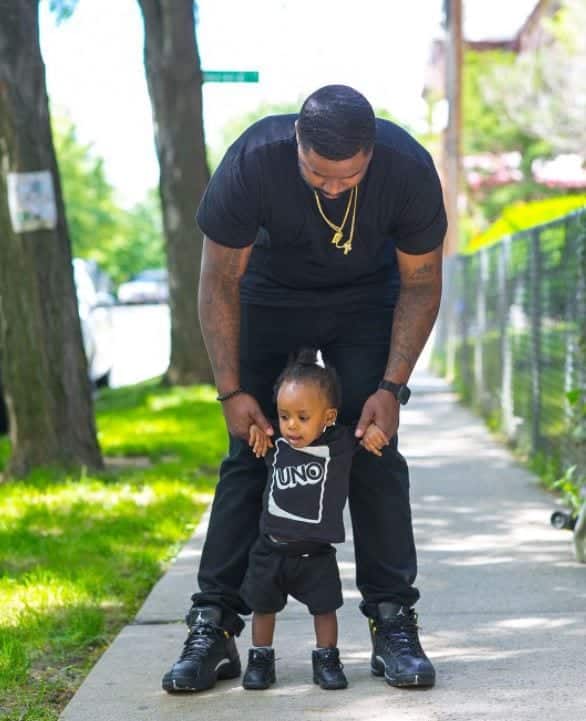 ↓ 29 – Matching Polo Shirts
Recently, Iqrar ul-Hassan celebrated his boy's birthday, and we got to see the father and son duo wearing similar polo shirts!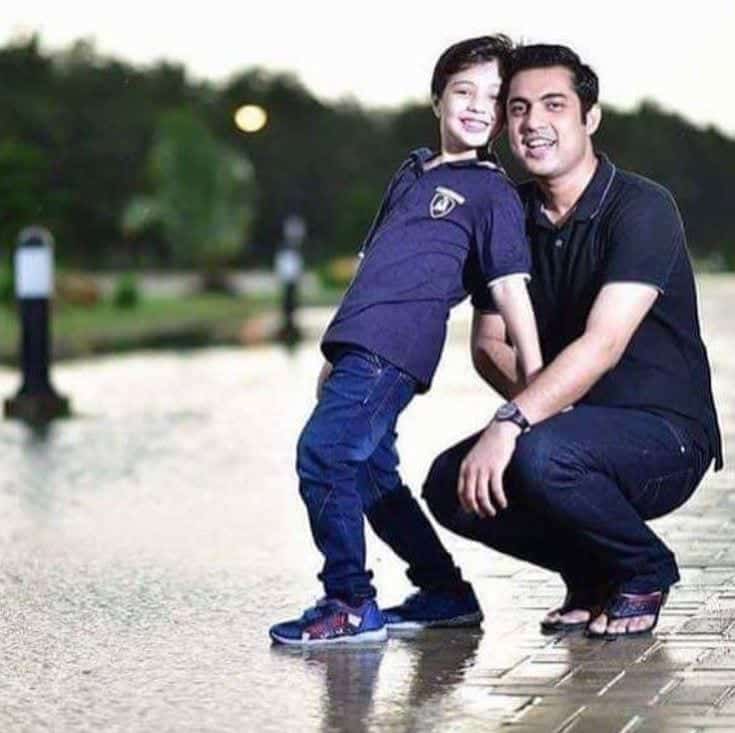 ↓ 28 – Button-Down Shirts
Making your little guy wear the same printed button-down shirt as yours wouldn't just win his heart and help you bond with him, but the matching styles would also make for a style statement. Do check out these 30 Cutest Matching Outfits for Couples.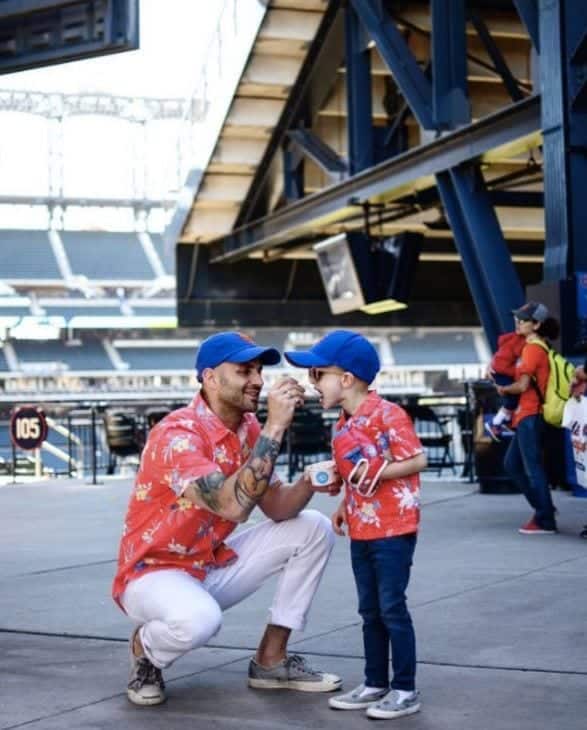 ↓ 27 – Father-Son Matching Flannel Shirts
Flannel is both comfy and trendy—twin with your little one with both of you sporting checkered flannel shirts and black slim-fit pants.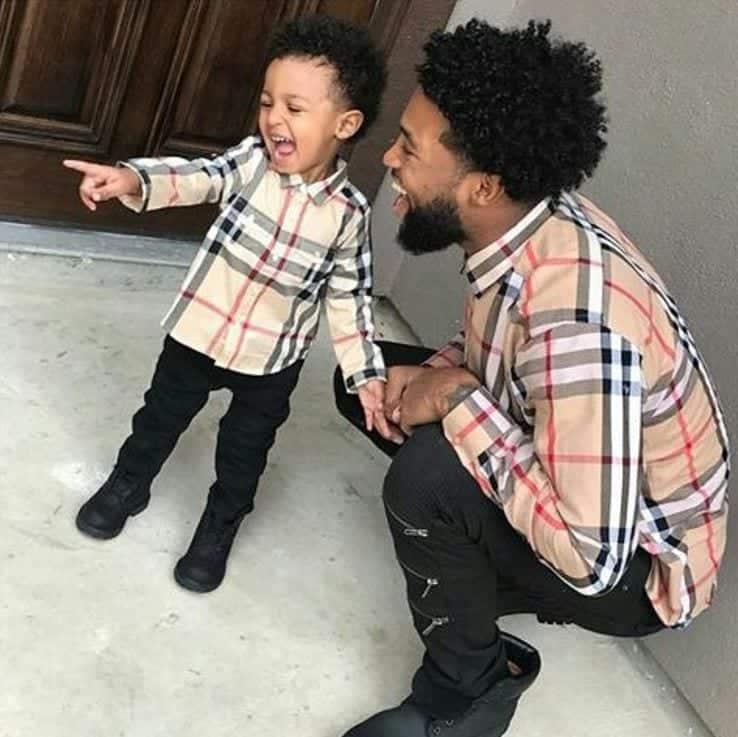 ↓ 26 – Matching Daddy and Baby Outfits for Picnic
Your 2-year-old doesn't understand much yet, but you two matching would surely make him giggle.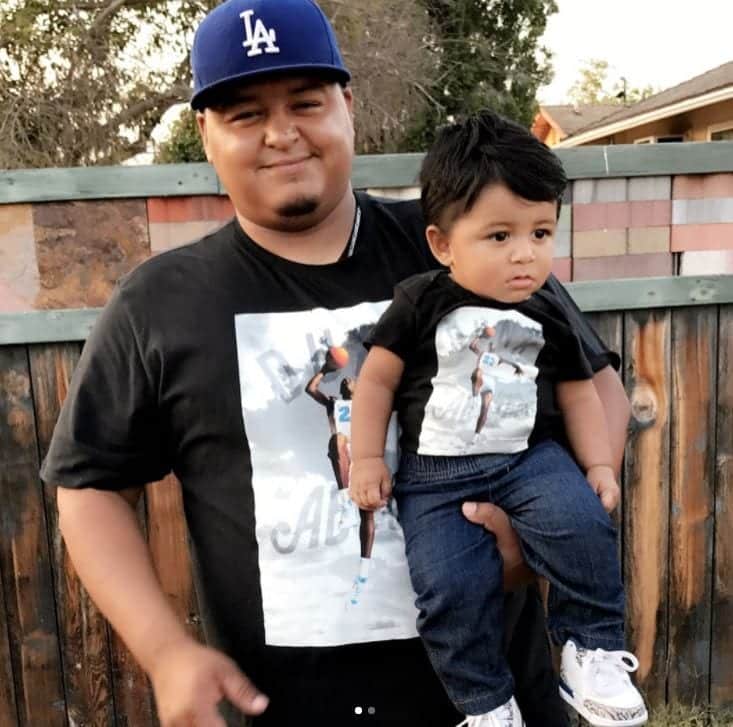 ↓ 25 – Father and Son Matching Wedding Suits
Make your baby boy wear a suit similar to yours at the next wedding. Your both are definitely going to have the spotlight on yourselves. Here are Casual Wedding Outfits for Men.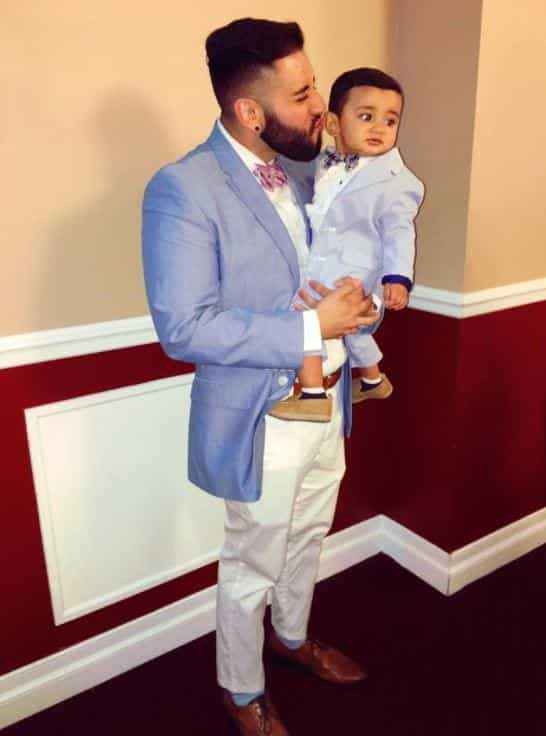 ↓ 24 – Matching Father and Son Formal Wear
Here's a father-son pair, wearing crisp white dress shirts with sweaters thrown on. Black pants and the same smiles stretched on their faces as the rest of their look.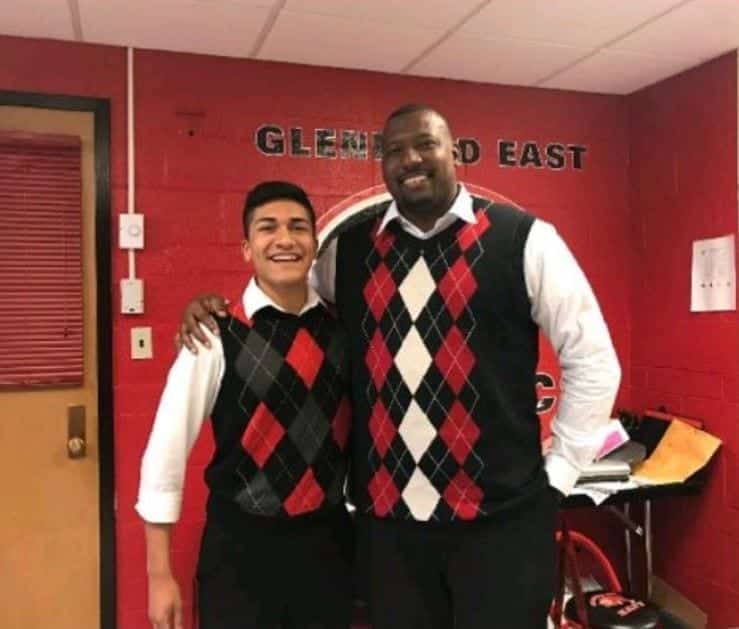 ↓ 23 – Father and Son Matching Blazers
Not in the mood of full-on twinning? No problem. You and your old man can wear similar colored blazers with the shirts of your own choices for the debonair yet adorable look. Here are 18 Latest Men Casual Outfit with Blazer.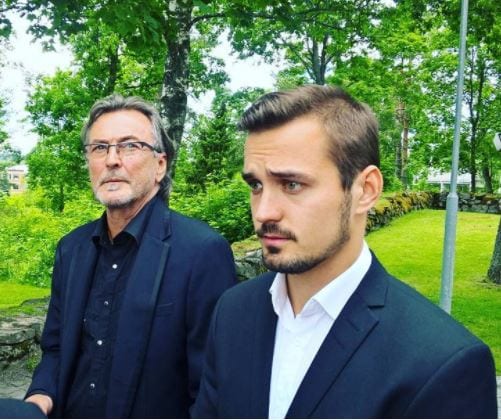 ↓ 22 – Father and Son Matching Dress Shirts
No kidding, little boys look too cute in dress shirts. Pretty sure, they themselves feel good about their look too because which child doesn't want to look like an adult? You and your boy should also try this stellar look.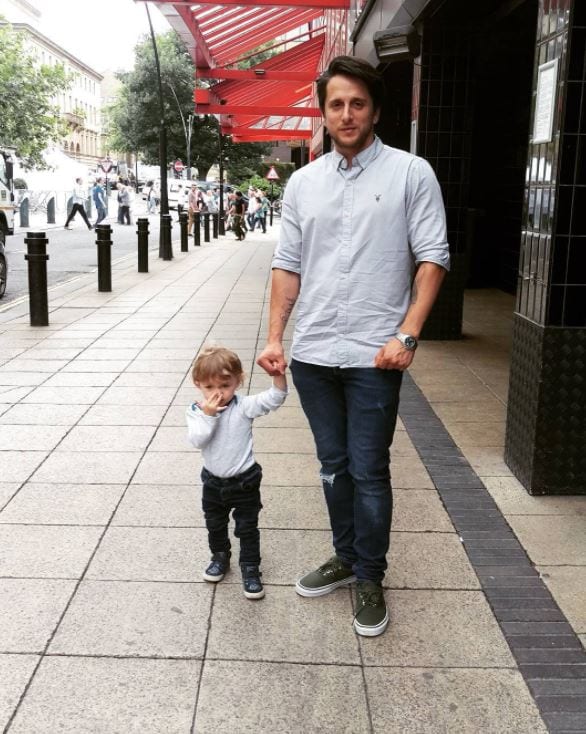 ↓ 21 – County Fair Outfits
Wearing the same amazing graphic tees to festivals and fairs is the new cool.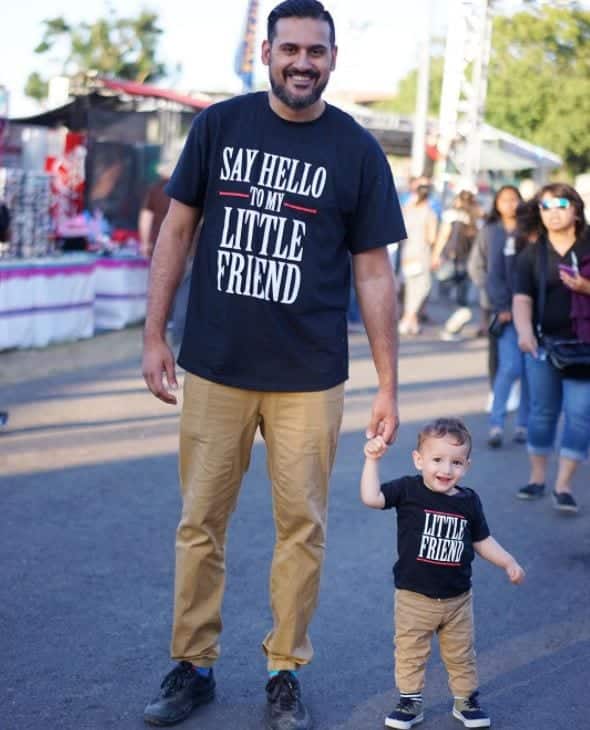 ↓ 20 – Street Style Outfits
For the punk looks, you and your little man can blend cuteness and sass. Wear similar clothes, throw on your caps, and add a chain to the overall appearance. Here are 23 Cool Dresses for Baby's Casual Style.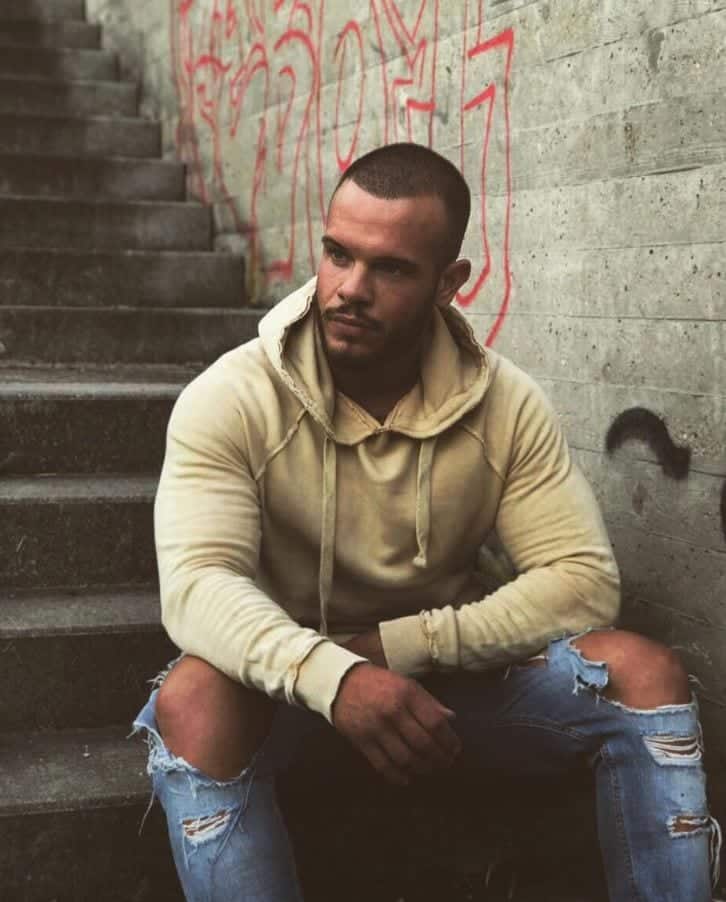 ↓ 19 – Winter Outfits
You and your son can wear the same sweater, jackets, and pullovers with him looking like a tiny version of yourself.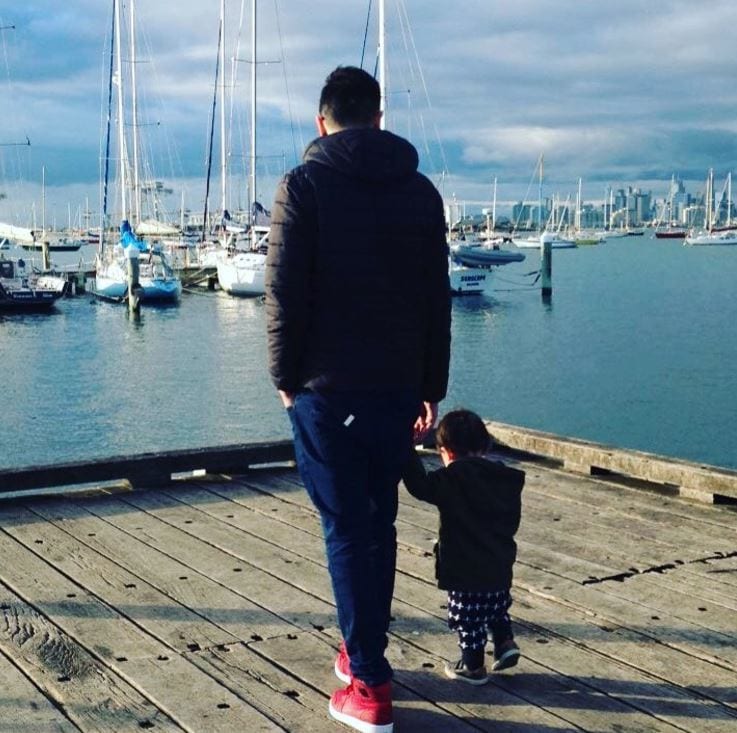 ↓ 18 – Concert Outfits
Are you spending time at a concert with your munchkin? Wear the same shirts with the rest of the look different.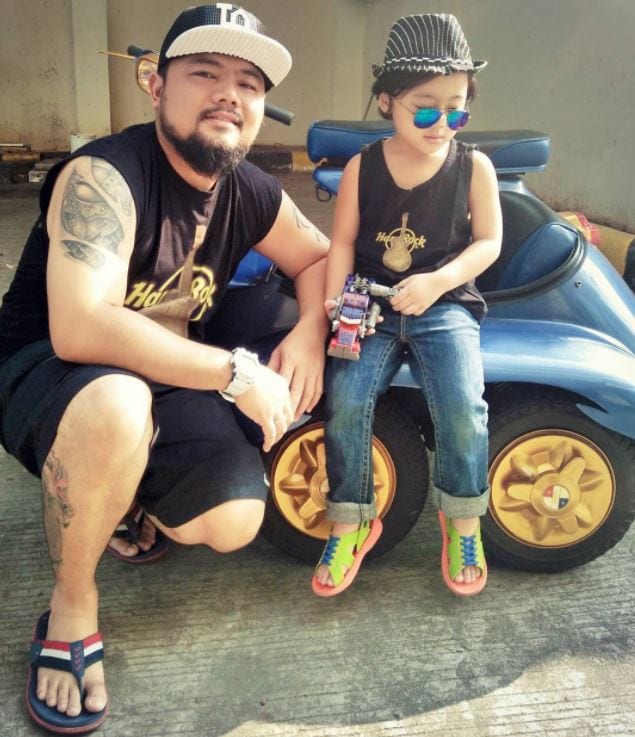 ↓ 17 – Regular Day Outfits
Just strolling through the market? Wear the same graphic tee, red cap, and khaki pants as your big man. Check out these Cute Minion Outfits for Babies/Toddlers That You will Love.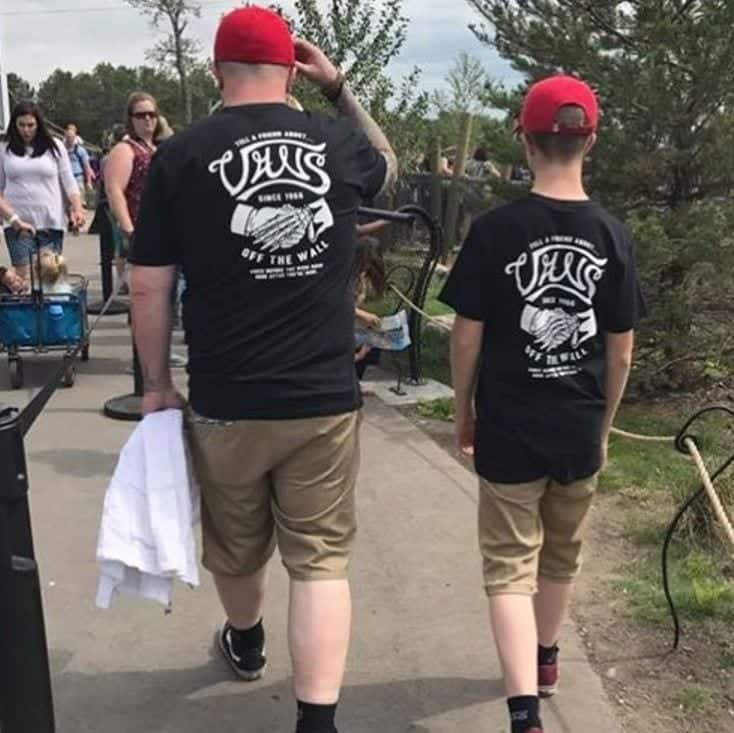 ↓ 16 – Funny Outfits
Teenager boys are really hard to deal with, especially in terms of fashion and outfits. It is because at this age they think they are the best and knows all. Moreover, they are the biggest trend followers and always want to look cool and chic. It is hard to make him wear an outfit of your choice, so to inspire and impress him a little, you need to wear an outfit of his choice. Funny and funky graphic tees might be his choice!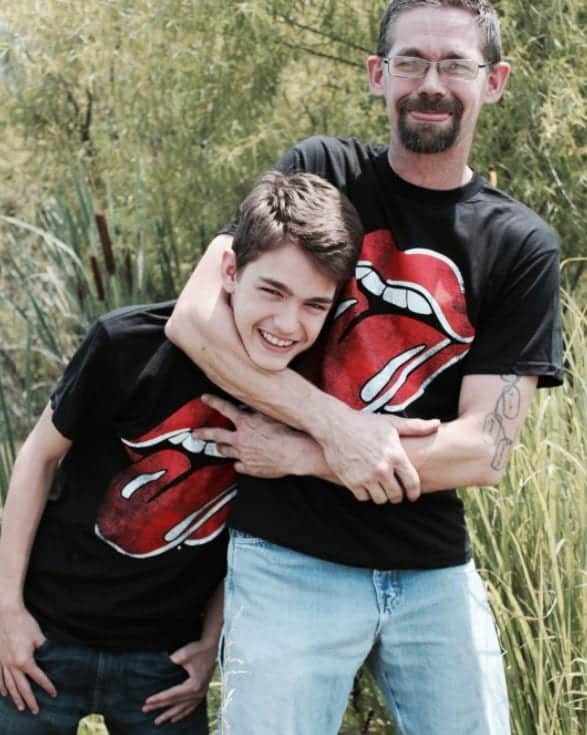 ↓ 15 – Swag Outfits
Kids' fashion has become increasingly popular. For the steezy look, you and your son can both go for the same hair cut, sun shades, backpacks, and white tees with cargo pants. You are both surely going to look dapper.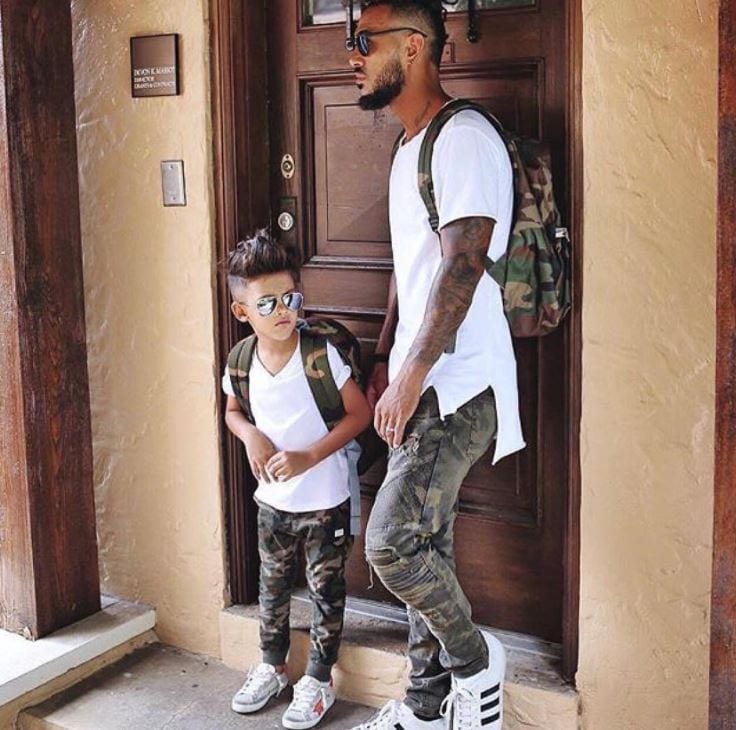 ↓ 14 – Beach Wear
Boat ride time with family? Father and sons can wear the same yellow shorts. The matching is on-point, and yellow make for a breezy look. Have a look at these 20 Swag Outfits for Kids for a Perfect Look.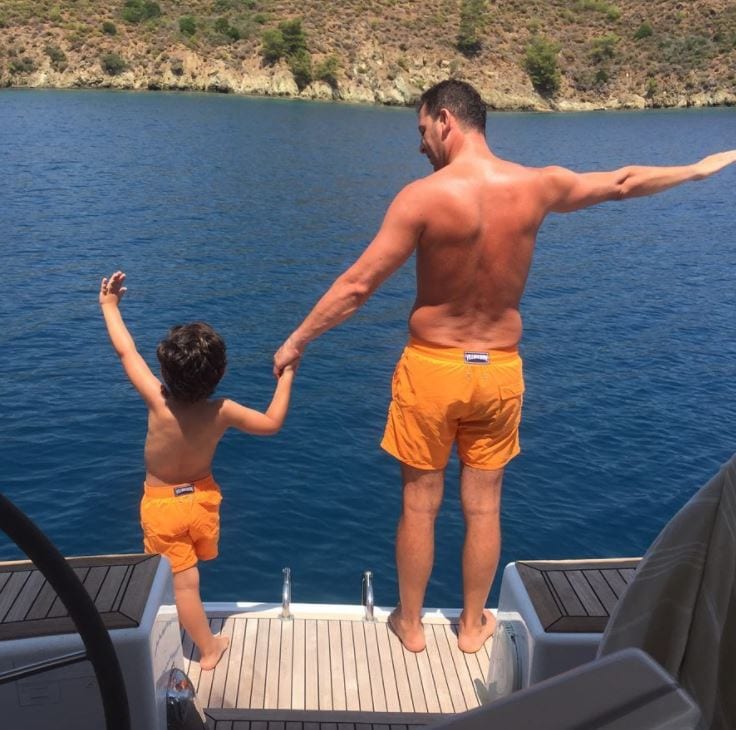 ↓ 13 – Sporty Outfits
Most dads spend time with their sons at baseball games. You both can wear the same shirts and cheer on your favorite team, along with looking cool.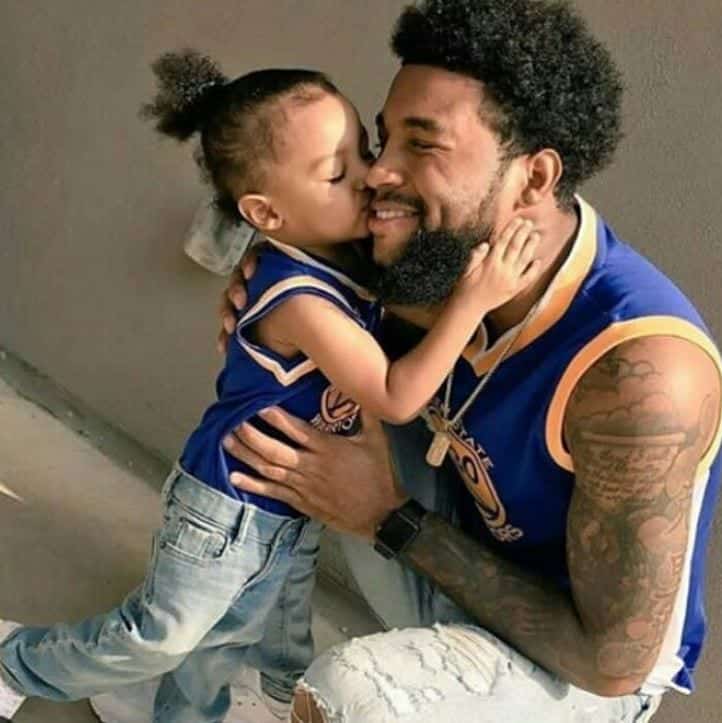 ↓ 12 – Casual Wear
For the casual twinning look, wear a white round neck tee and blue jeans, same as your kid. Don't forget to click a pic and frame it on the wall. You can try the super adorable look this man and his son are sporting.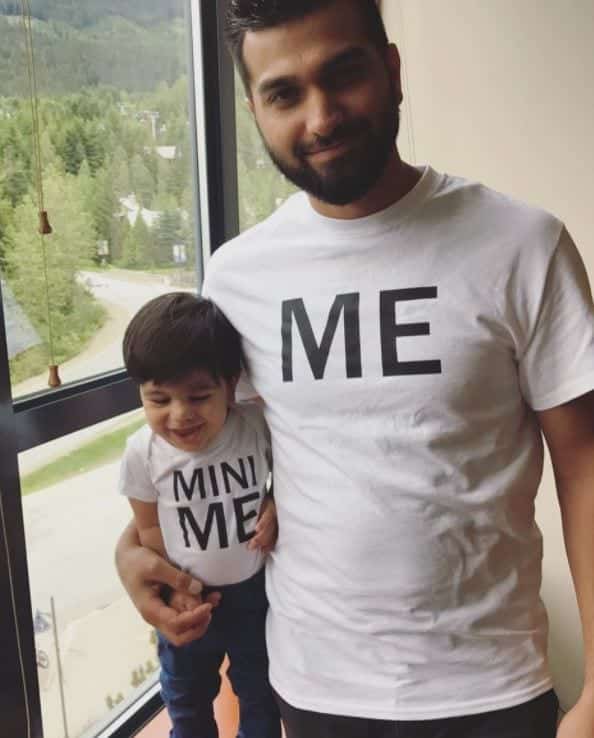 ↓ 11 – Baseball Outfits
Sons most likely grow out just to be like their dads. They also tend to be more into sports their old men play. Take out your son to play baseball with you in team sportswear. He will surely love it.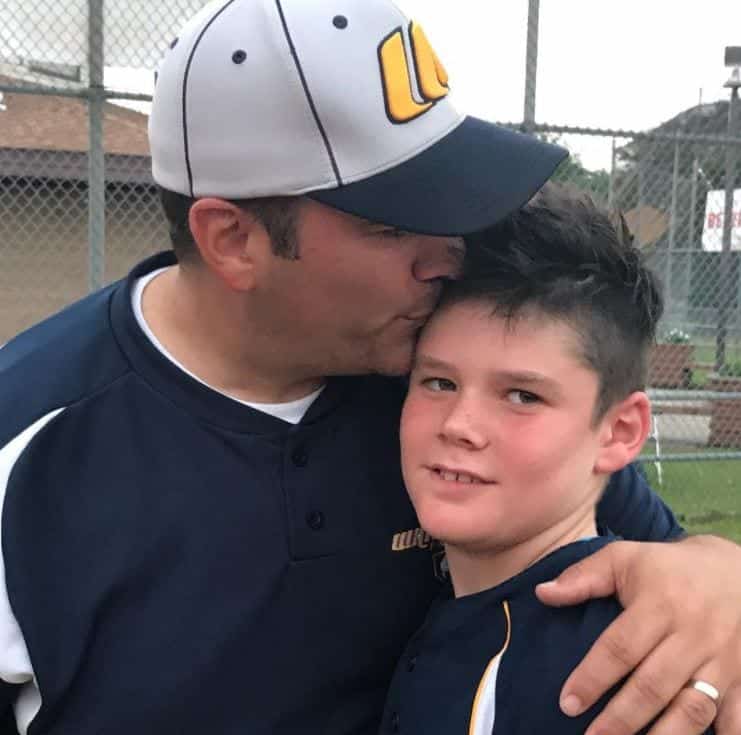 ↓ 10 – Event Outfits
You and your dad can make the entry at events wearing the exact same suits! Keep a little variation by wearing a white tie instead of a black one like his.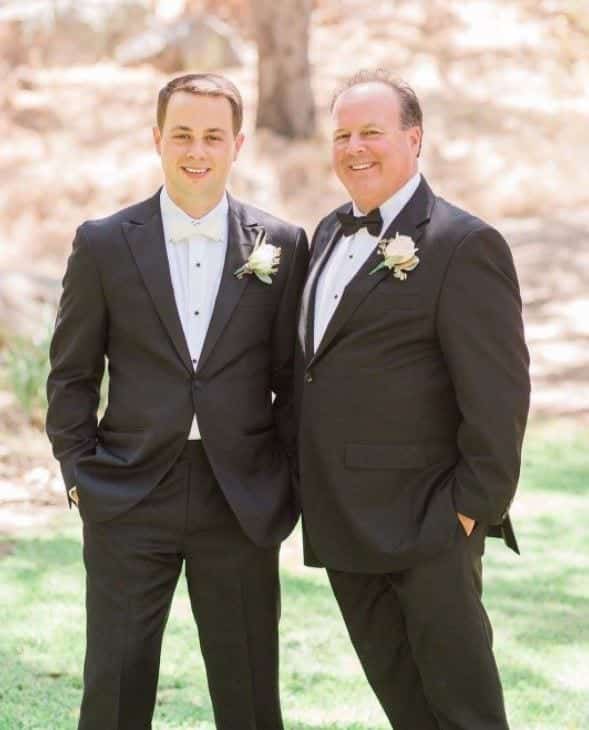 ↓ 9 – Business Outfits
You and your father can also wear similar suits to the office if you both work at the same place. Here are the best  Men's Business Casual Outfits.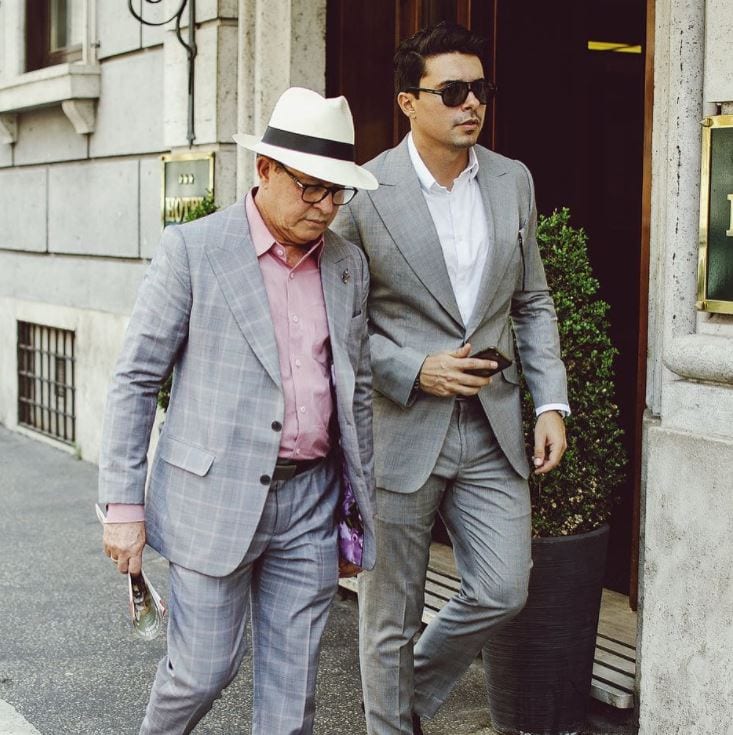 ↓ 8 – Summer Wear
For the perfect summery look, you and your son can wear similar tees and shades. Here are 18 Super Cool Fashion Ideas for kids.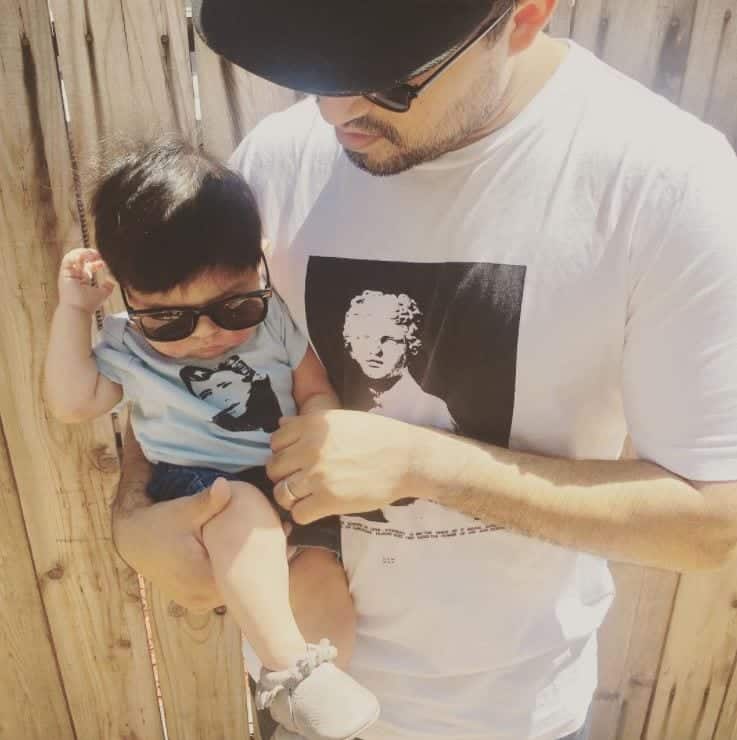 ↓ 7 – Dinner Outfits
Father's day or birthday dinner? Go to the restaurant, sporting the same printed shirts.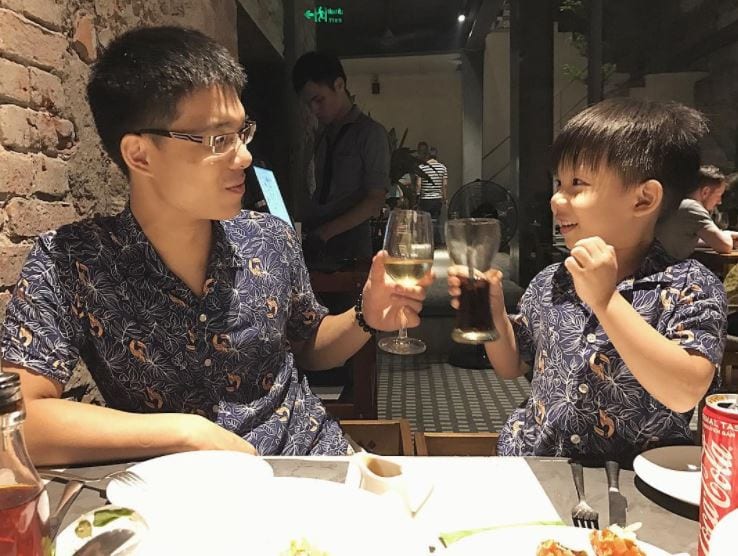 ↓ 6 – Brunch Outfits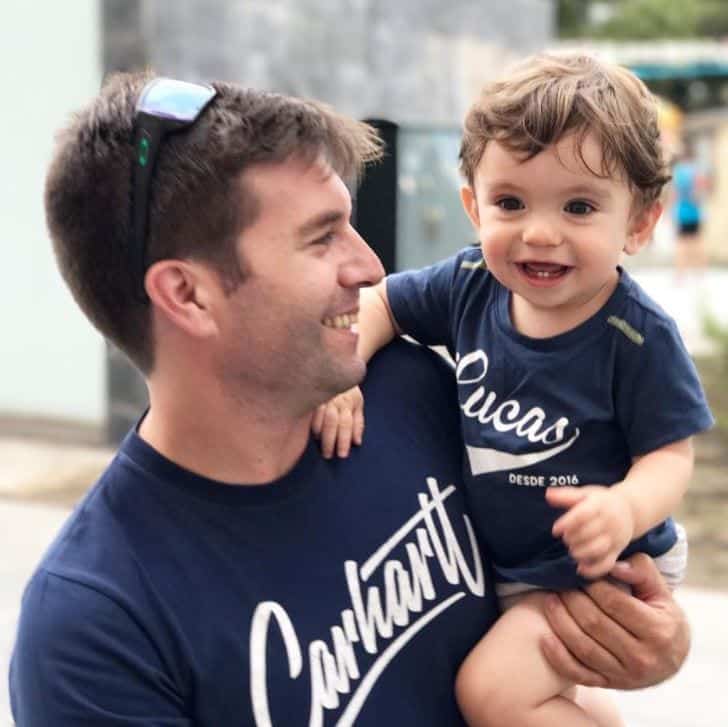 ↓ 5 – Stylish Outfits
For max style, wear the same polo shirts, shorts, and even shoes!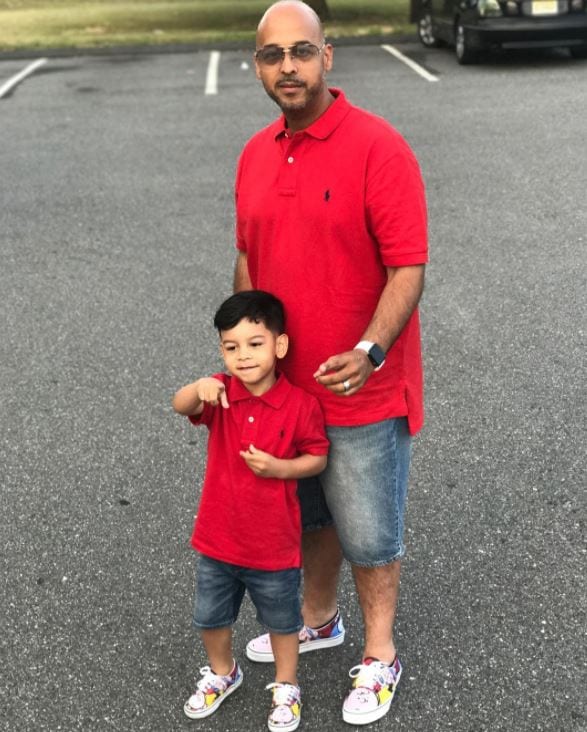 ↓ 4 – Hiking Outfits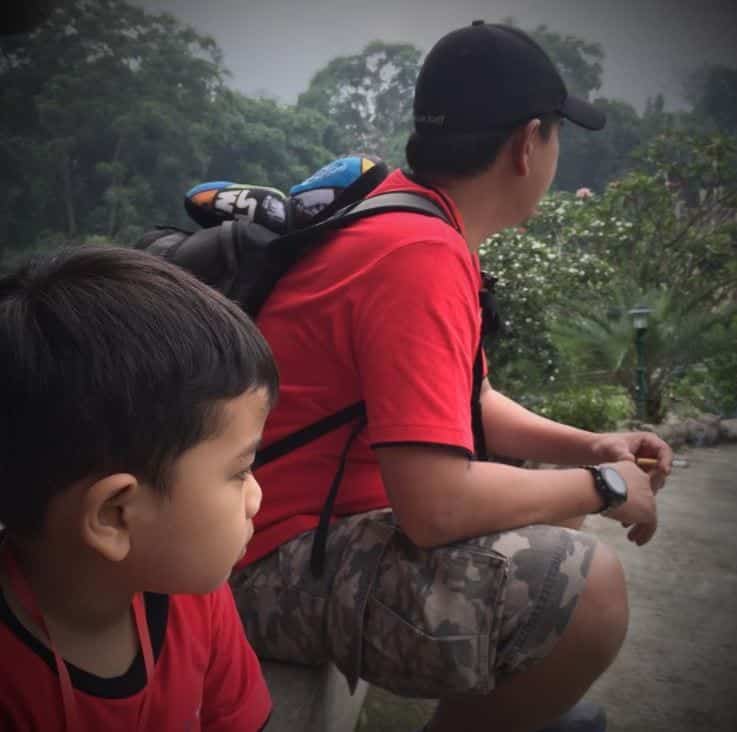 ↓ 3 – Matching Sleepwear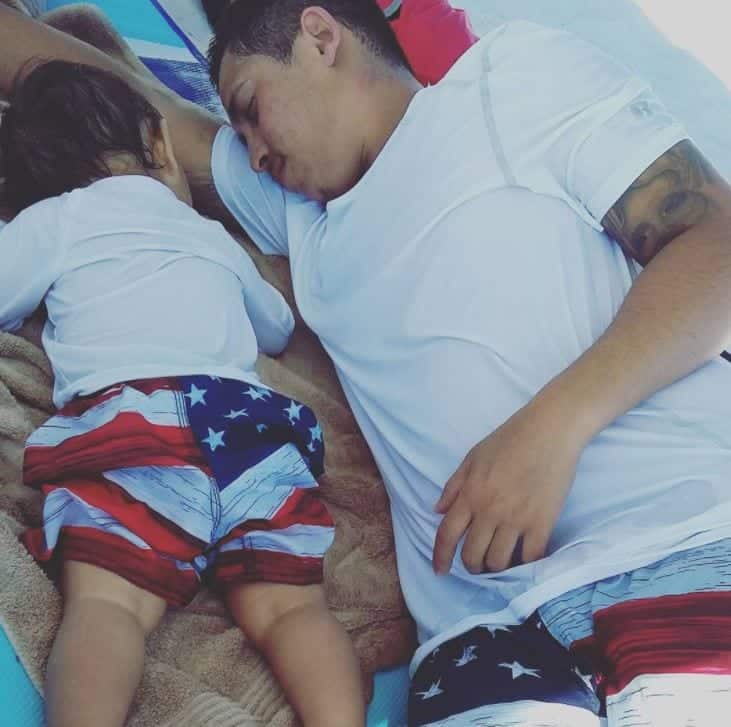 ↓ 2 – Bonding Time
Spend some time with your little boy teaching him how to handle things. Wear the same shirts and make him feel special.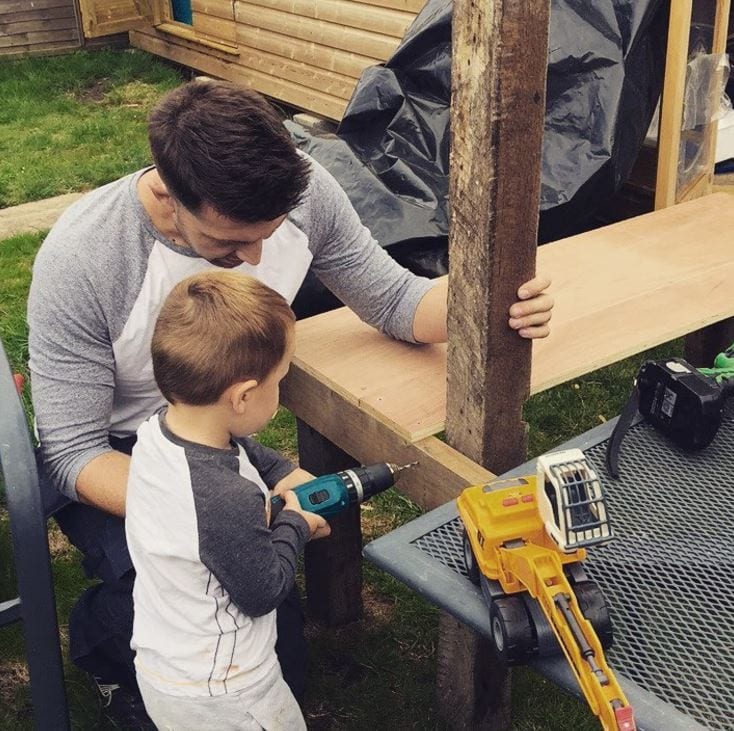 ↓ 1 – Father-Son Goals
The ultimate dad-son goals? Hanging out with your old man even after you have grown up, twinning with him occasionally, and making the bond stronger with each passing day.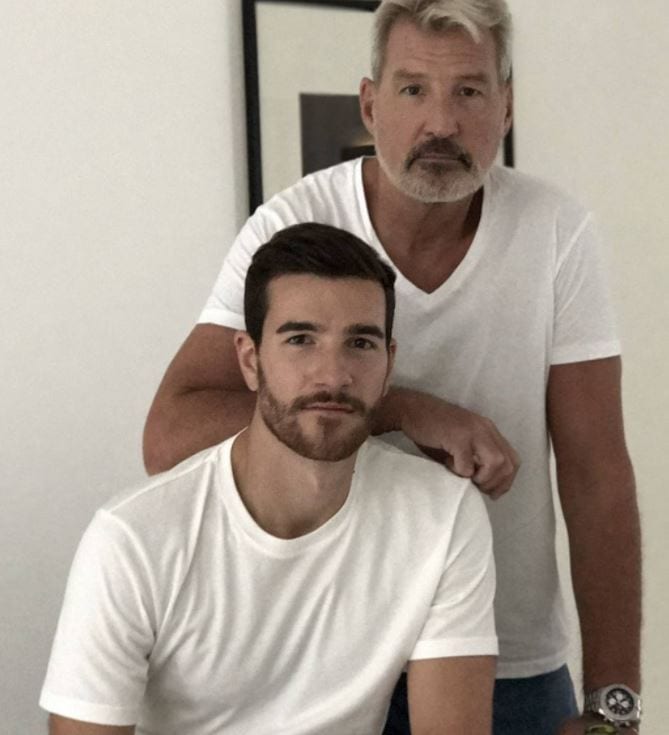 Are there some rules for matching outfits?
Well, honestly, there are no rules when it comes to fashion and styling. It is all about what you are comfortable in and what suits you. If you keep in mind these two things, then nothing can stop you from looking your best. But yes, here are four golden rules for achieving a better look in matching outfits.
Complimentary is always better than matching – you don't have to wear everything exactly the same. A little variation is multilayered tops, and trouser is always a good choice.
The color of the leather piece should match – a little difference can make you look entirely different.
Match your accessories; if not all the style, then at least the color should match.
The level of formality or casualty must be the same.