Men Blazer Casual Outfit Styles. Trends are moving so fast that if you are not following these big fashion houses every second, you will lose track of what's in and out. It influences everyone's life as clothing has become an important part of defining yourself, and everyone has the freedom to choose whatever they wear and how they present themselves to the world.
Men's fashion with time has also evolved. Now, the image of a man is not purely depicted as formal or macho but rather according to your class and culture, and also, a softer side has been added through fashion into men's attire. Casual wear has become a man's wardrobe, and blazers are a force in casual outfits.
How to Wear Blazers for Men
They depict casual, and if put together nicely with other clothing pieces, they can also be formal. That is why we have gathered a few ideas for you to dress effectively with blazers.
#18. Blazer with Jeans
Are you a nerd? This elbow-patched blazer is fit for a college professor.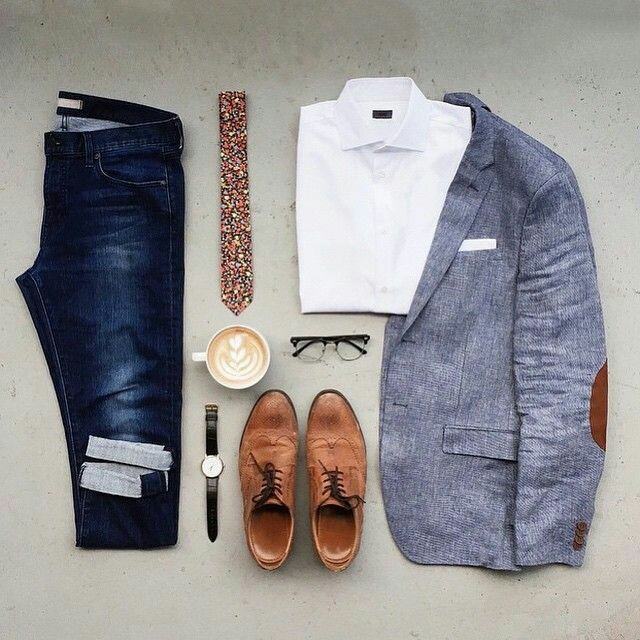 #17. A Mans' Velvet Dream
A connoisseur of clothes? Velvet is the cloth for you. A red velvet blazer will give you an edge over every other male in the room.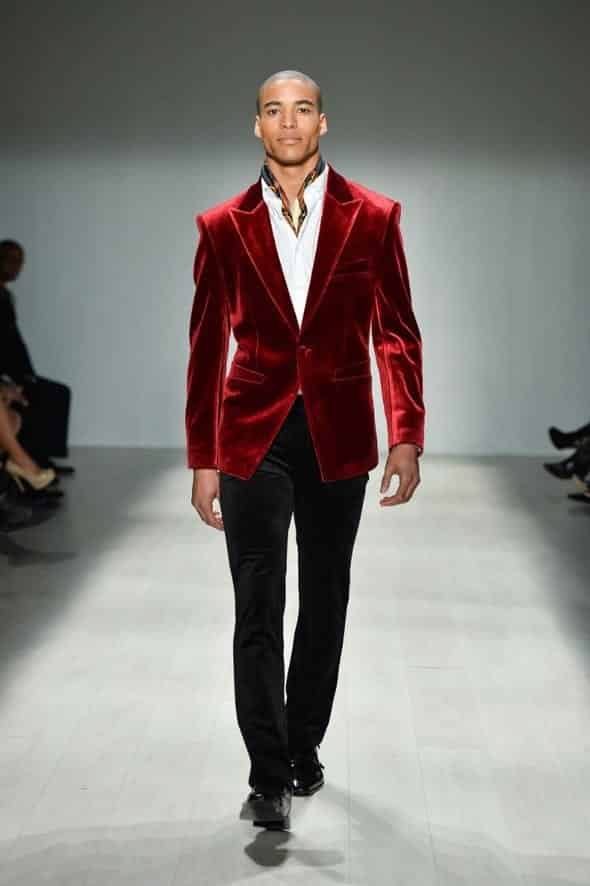 #16. Casually Dressing Up in White for Summers
White is the color for the warm weather, and to achieve a sophisticated look, wear this white blazer with a white front button shirt and matching sneakers.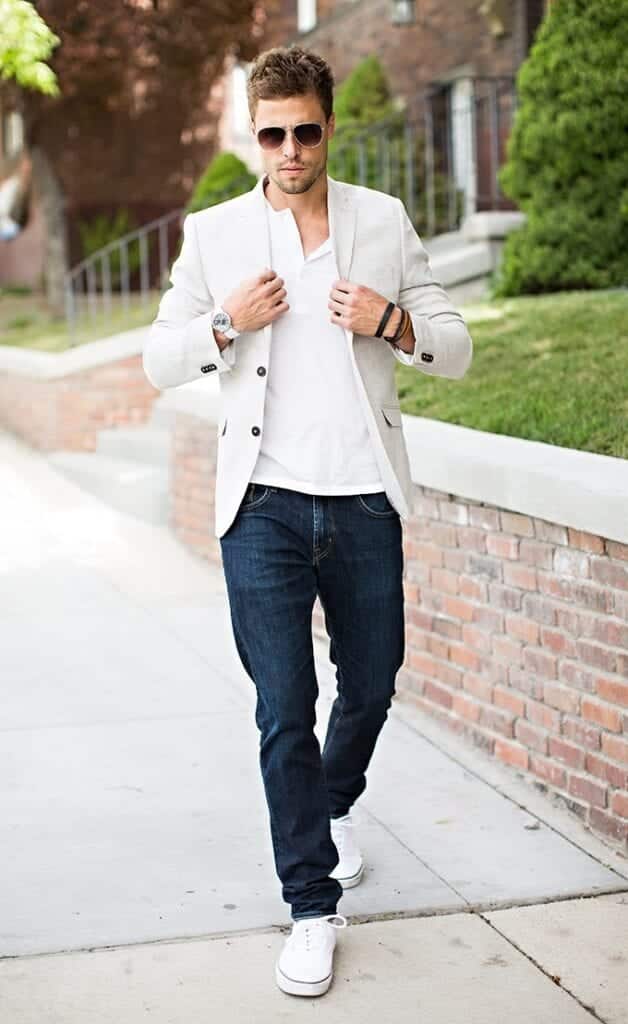 For some celebrity-inspired casual looks, check out David Beckham's Casual Outfit Style
#15. Casual Outfit for a Day Out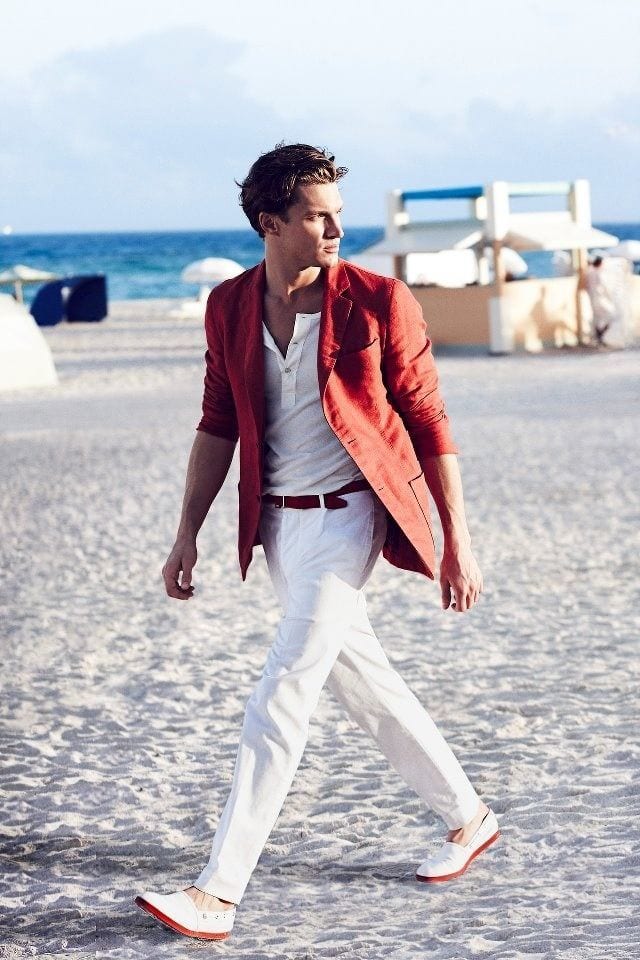 #14. Semi Formal
Bosses today wear sandals to work. This outfit has been spiced up with a tie and loafers to go to your work. Dark gray slim-fit trousers with a light-toned plaid blazer are all you need.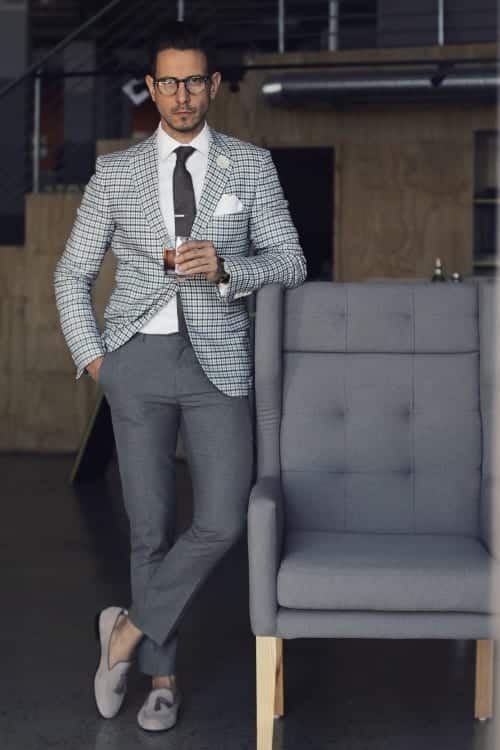 #13. Prints
If you like a softer image, this is a perfect combination for you. Brown shoes give you an extra edge.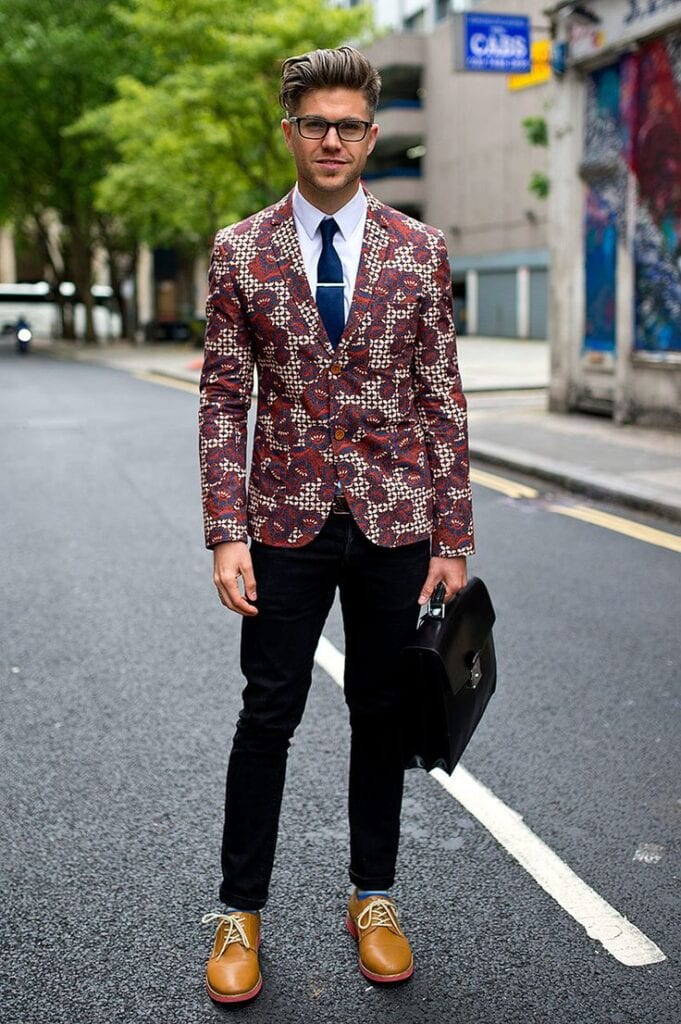 #12. Blazers with Cropped Pants for Summers
Cropped or turned-up pants are the trend this season.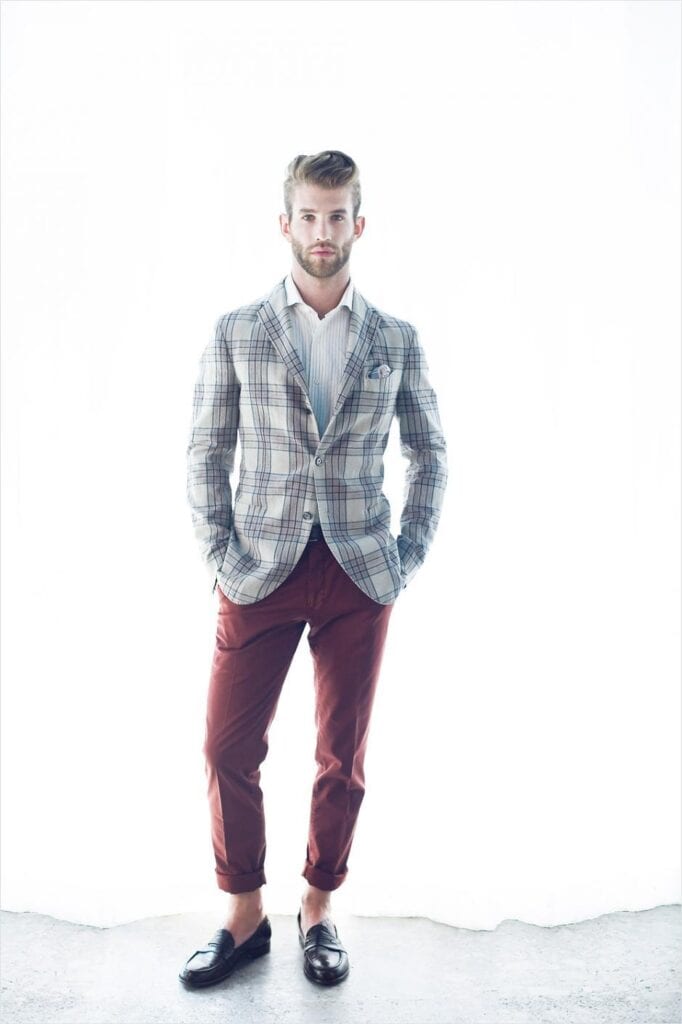 #11. Blazers and High necks for the Winter
Another perfect outfit for the winter. Olive green is worn perfectly with a printed scarf and a gray high neck. Do remember to wear boots with this outfit.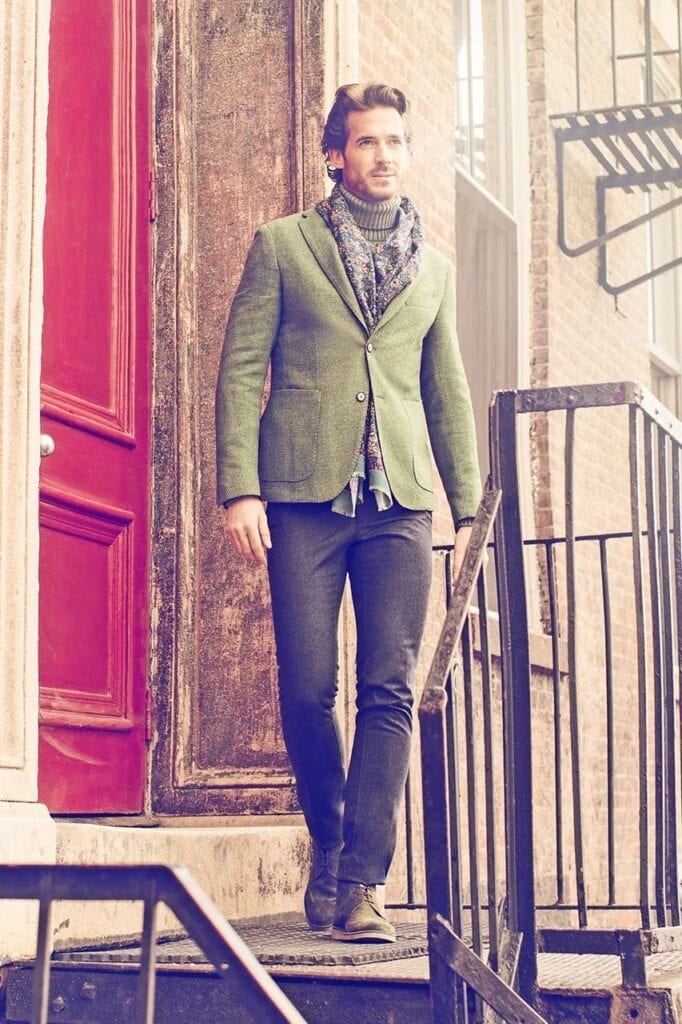 #10. A Semi Casual Outfit
If you are a die-hard formal outfit fan, we have picked this for you. A neutral blazer with gray dress pants and oxfords; what more can a man want?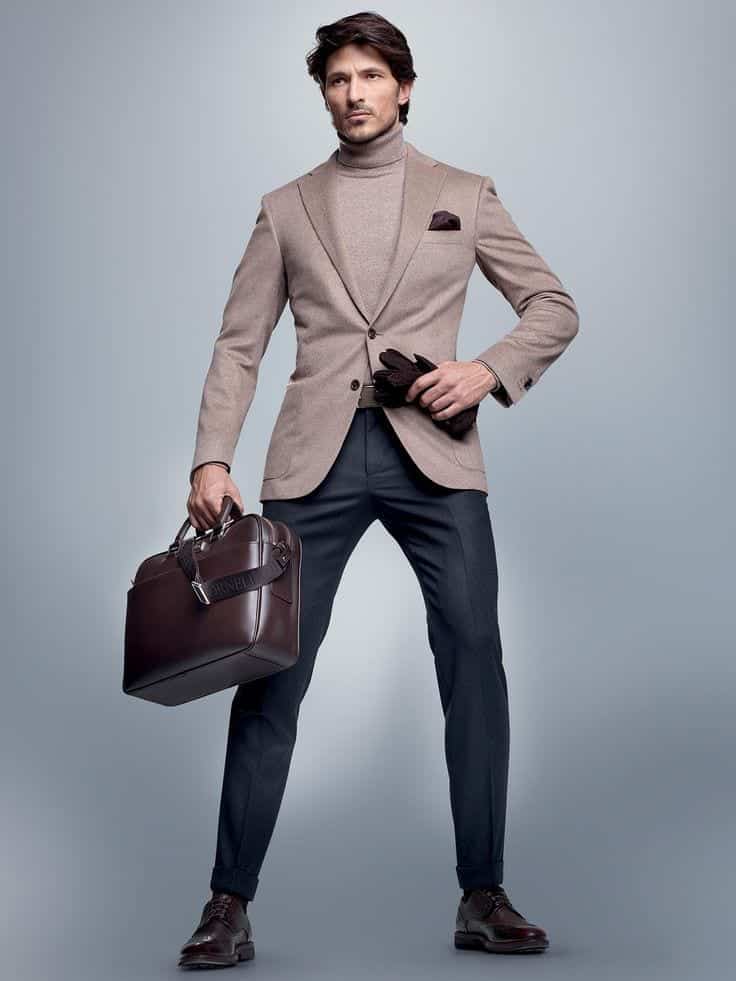 #09. Black Rules
A black blazer is a must-have for every man.
#08. Blazer and Sneakers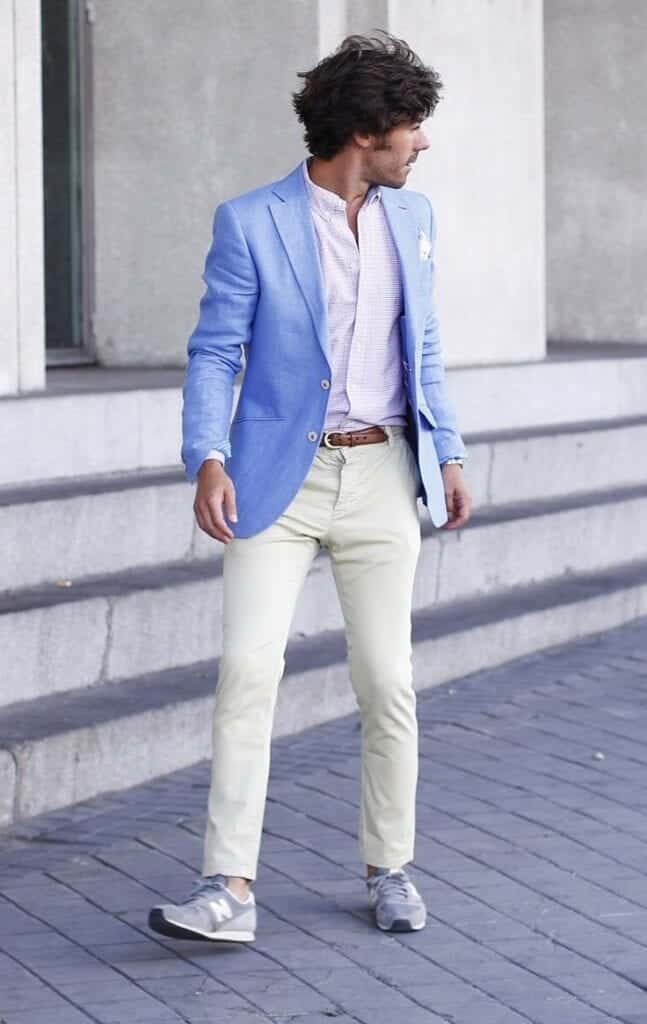 #07. With Shorts for Parties
#06. Plaid Blazers as Casual Wear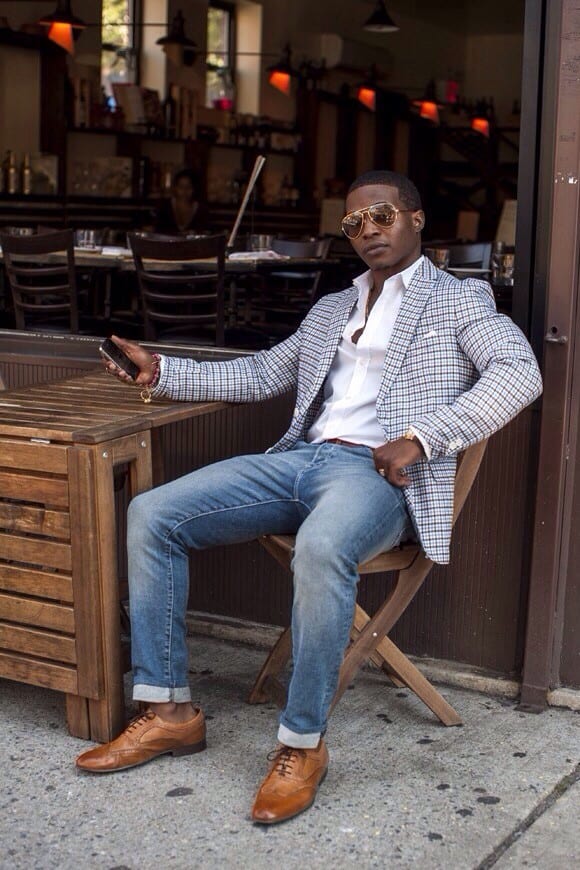 #05. Work Outfit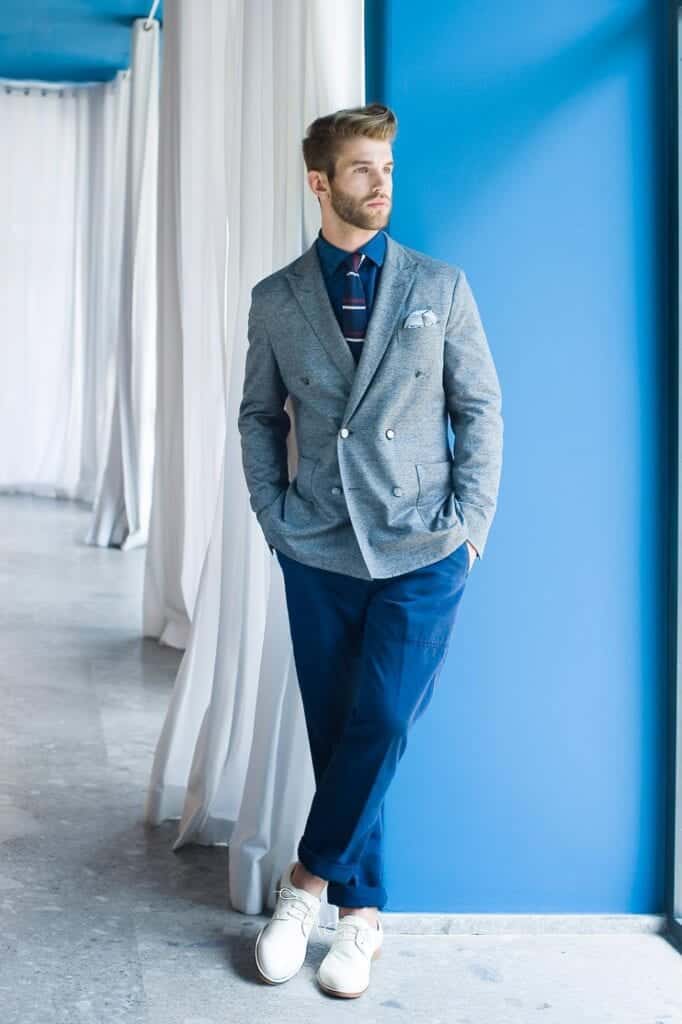 #04. Plus Size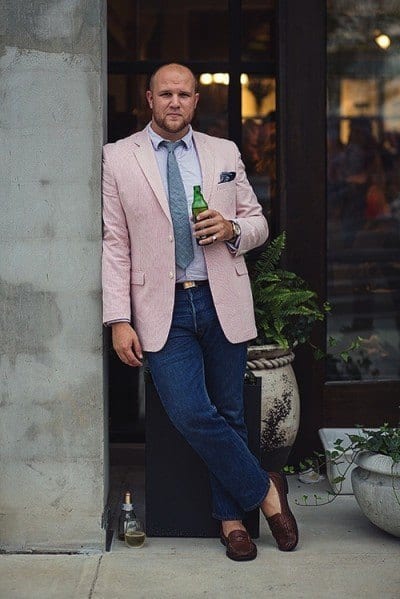 Don't forget to check out the 15 most popular casual outfits fashion for men
#03. Street Style
#02. Neutral Shades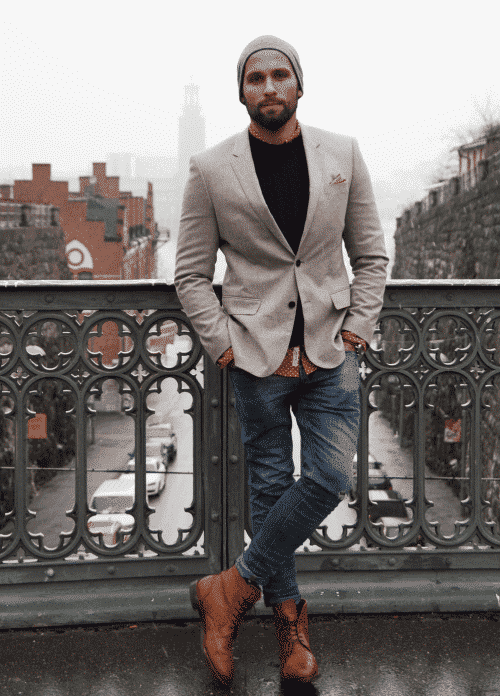 #01. Same Color Outfit