Fall Outfits for Guys: Men are individuals whose sense of style mostly desires comfortable and relaxing clothes. Come Fall and they forget every styling rule that is present in the dressing up yourself book. Fall requires layering to keep yourself warm and these layers must be well coordinated if you want to look your best. While the cold season makes most of us lazy, remember that dressing well always pays off.
When you look good, you ultimately feel better and energized to get up and work again. Fashion does not mean that you buy all expensive clothes, it's all about creativity and making a difference even with few resources as you will see in the following ideas gathered especially for you.
What to Wear in Fall for Men
Here are the latest ideas, tips and tricks for you to remember this Fall:
Transitioning into Fall doesn't mean that you need to let go of your Summer outfits. You can easily use the same pieces but just style them a bit differently.
If you're buying new pieces, choose ones in heavier fabrics.
Whenever you can, wear Fall colors like Burgundy, Gold, Rust, Mauve, etc. This applies especially to your ties.
Fall is the perfect time to play with prints and textures, there are no rules in this but you need to make sure that everything coordinates well.
This is the perfect time to wear your brown shoes.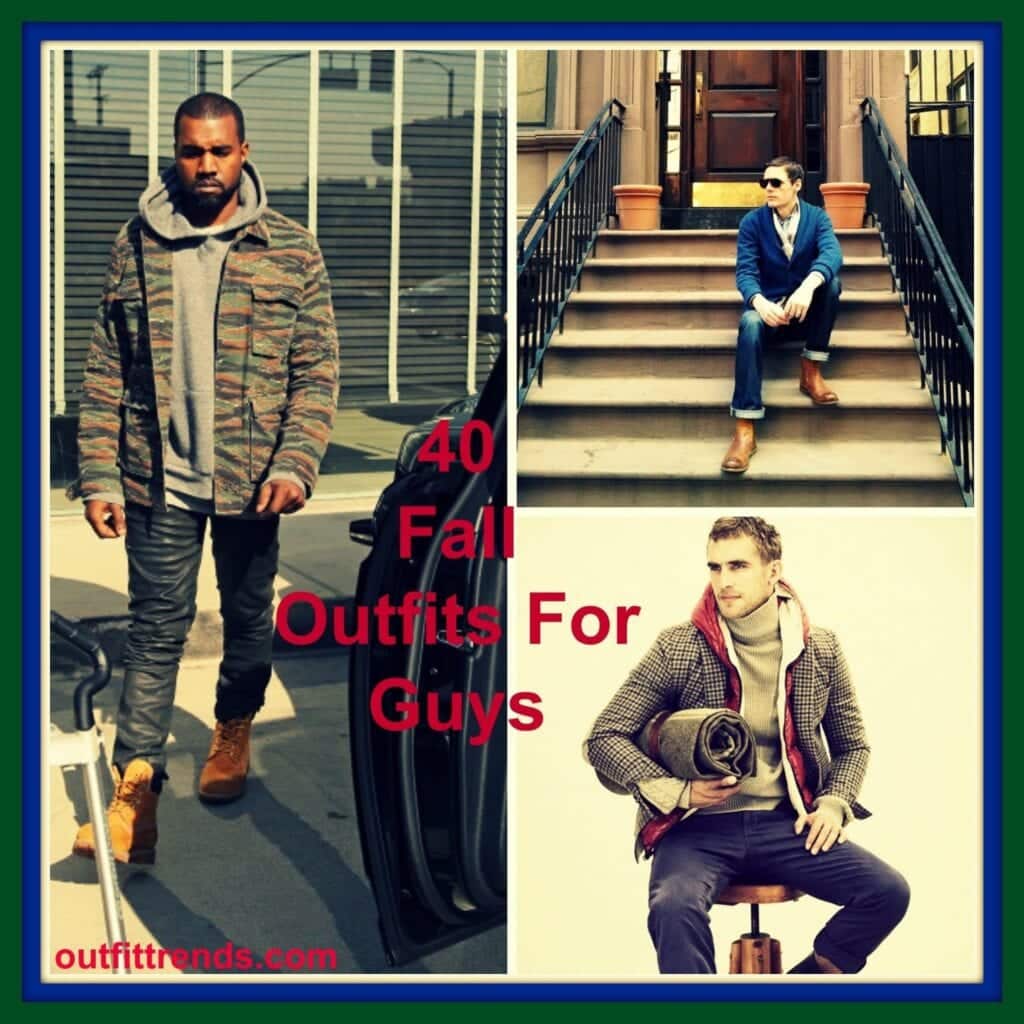 ↓ 40. Styling Idea for Going Out in Fall
Also check out 18 Best Winter Outfits Ideas For Men To Stay Fashionably Cozy.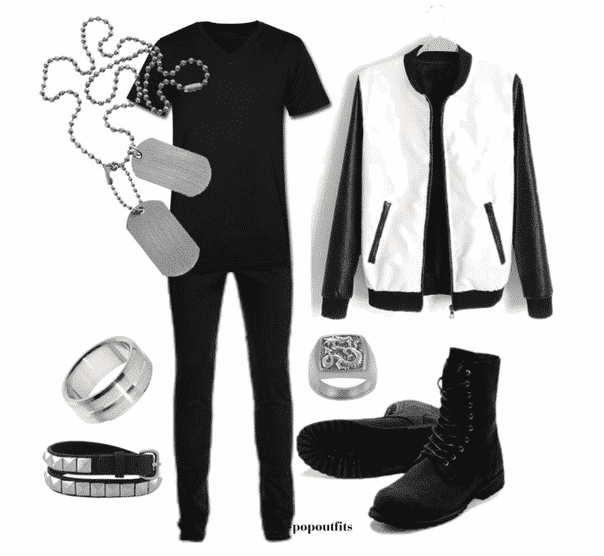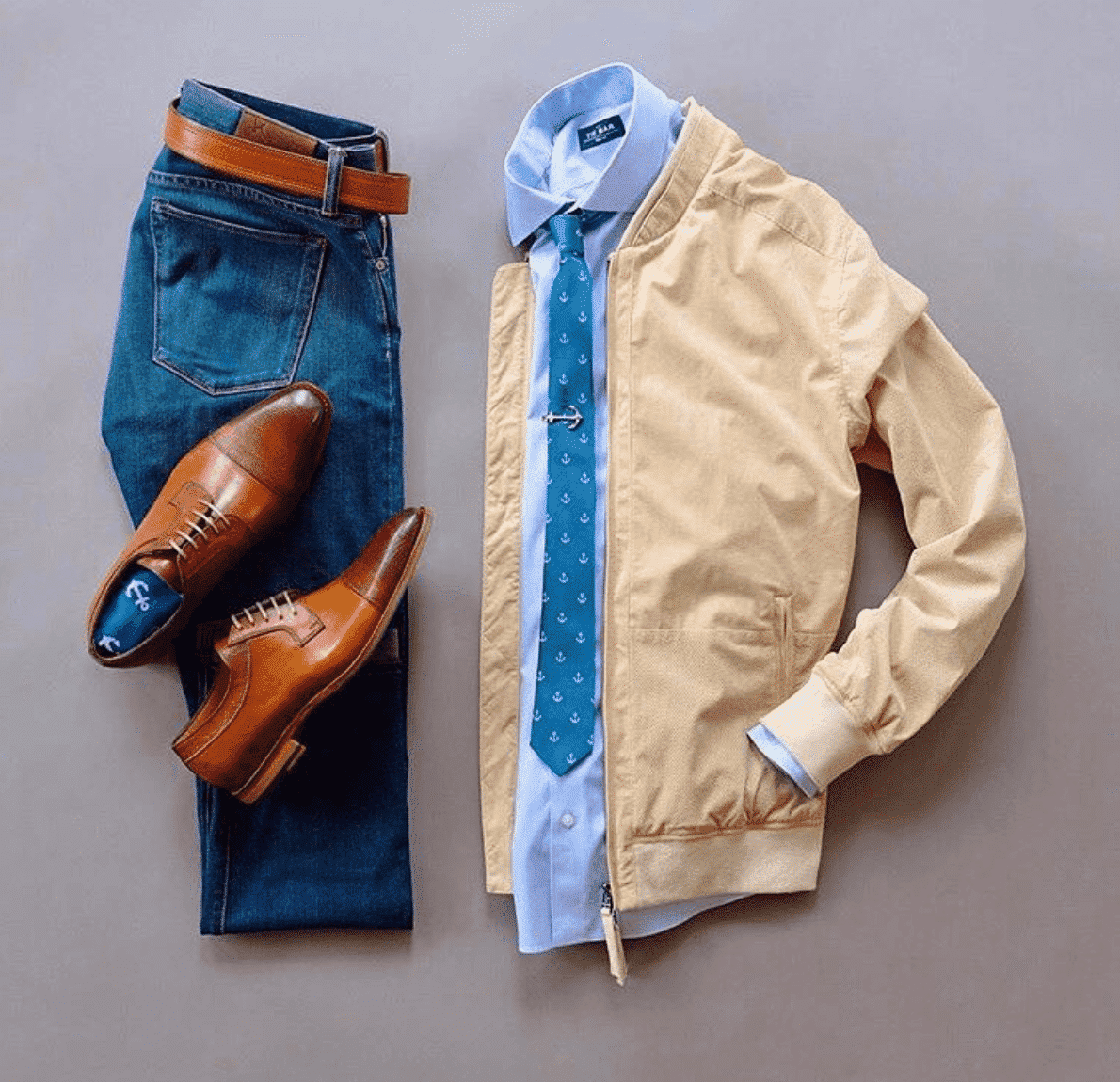 ↓ 39. Styling Option for Office in Fall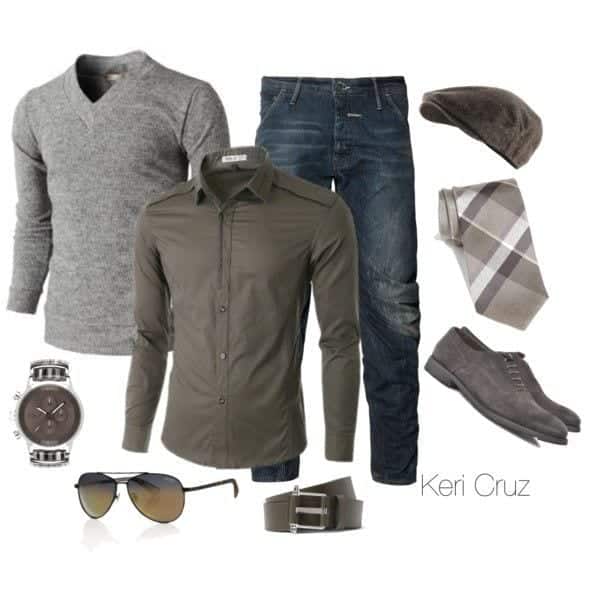 ↓ 38. Turtlenecks for Fall Street Style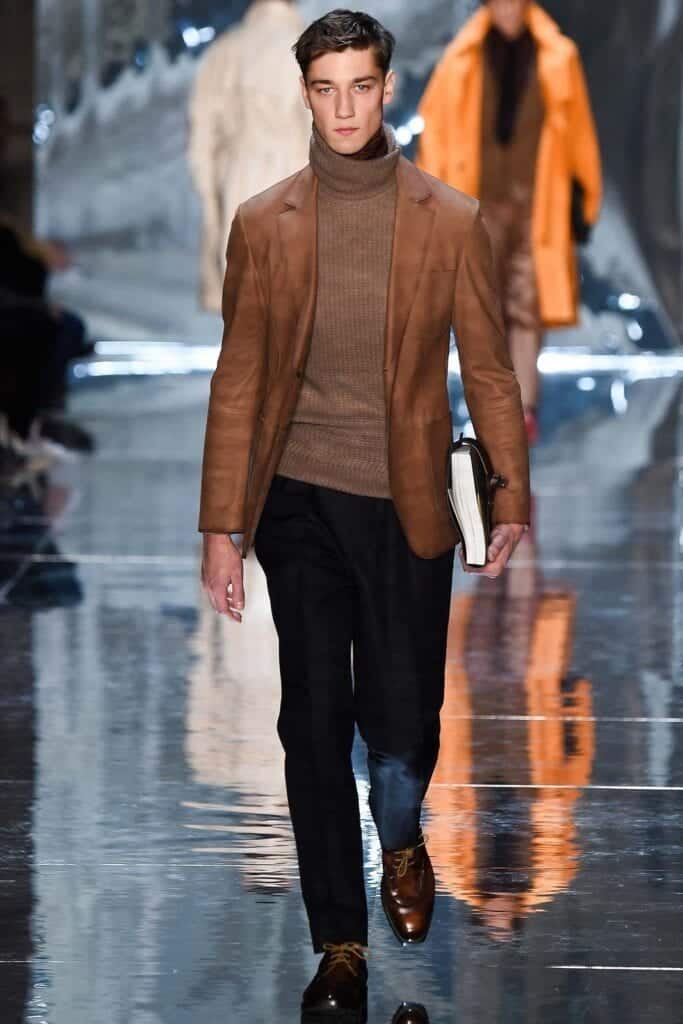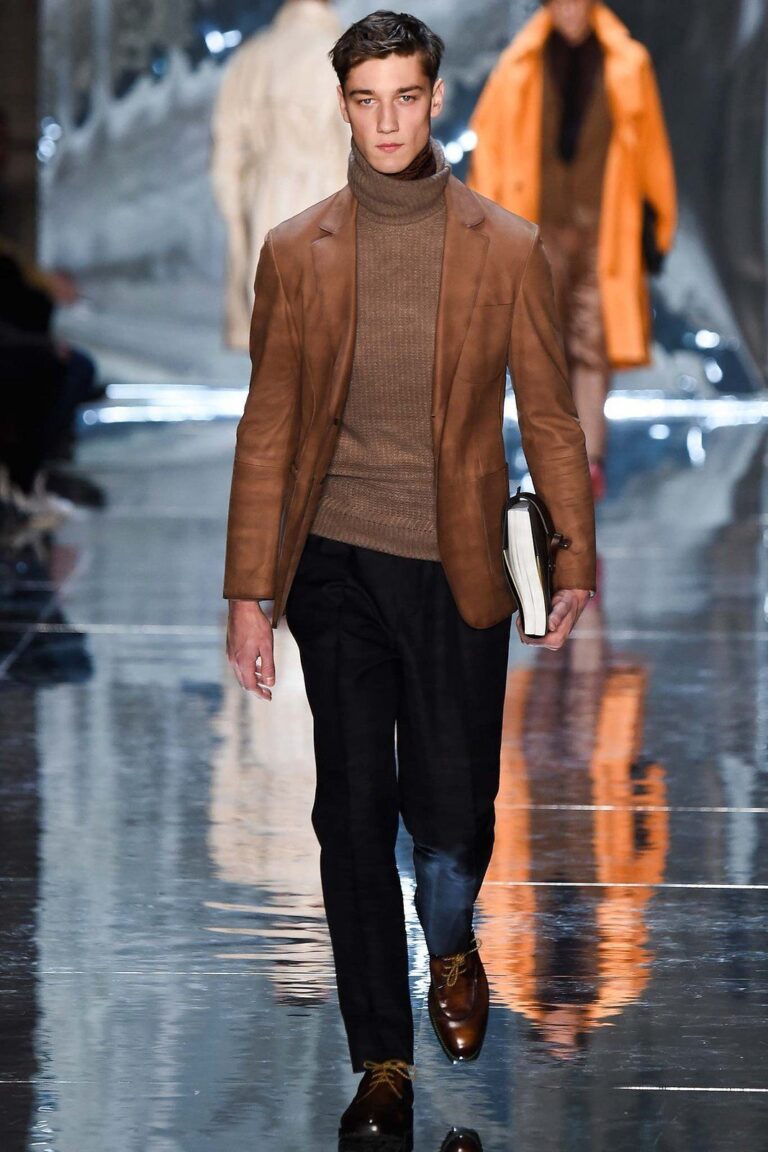 ↓ 37. Office Attire in Plaid
This azure color is not mostly chosen by men but it looks ultra stylish and cool when paired with a turtle neck and tailored trousers and can be worn to the office.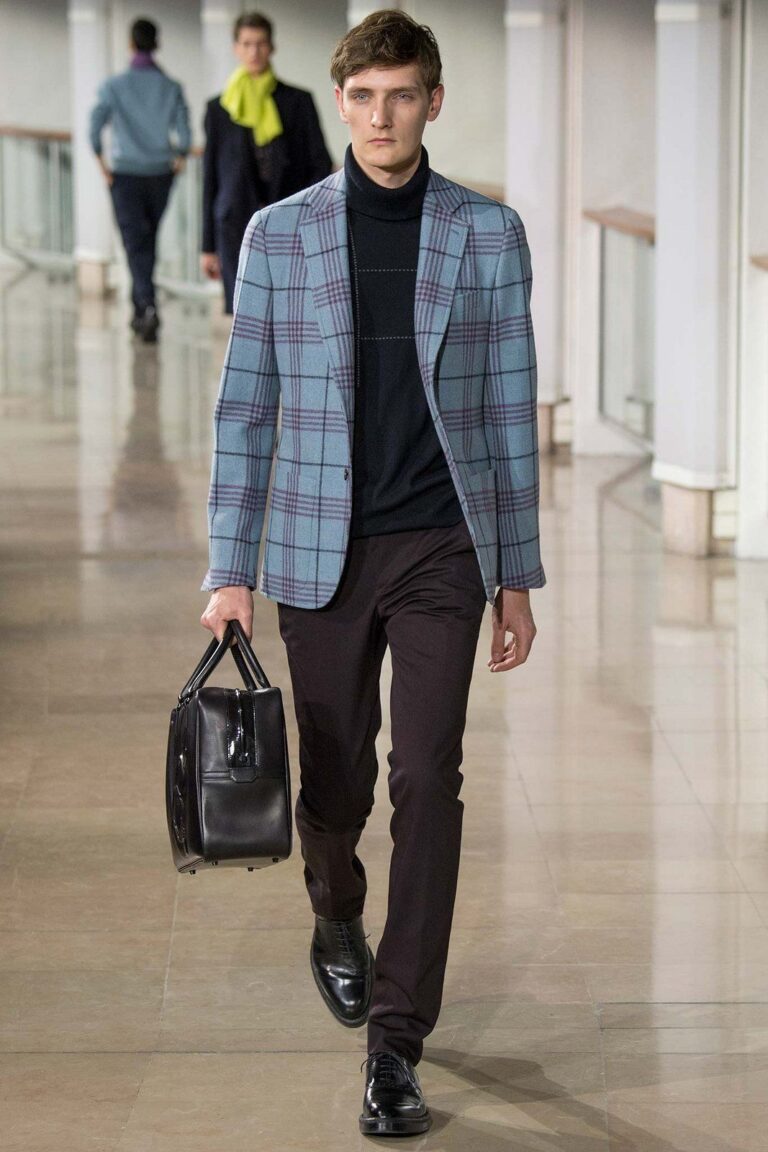 Source
↓ 36. Denim Looks Best with Denim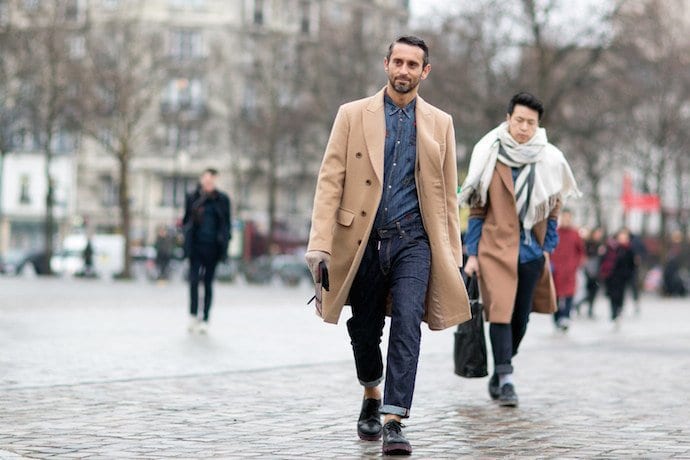 Source
↓ 35. Suits for Semi-Casual Fall Affairs
A little style can go a long way. Invest in a trench coat this season and wear it with a double breasted suit.
Source
↓ 34. College Style for Fall
Just a casual outing dress for guys. Put on your boots cum sneakers with skinnies.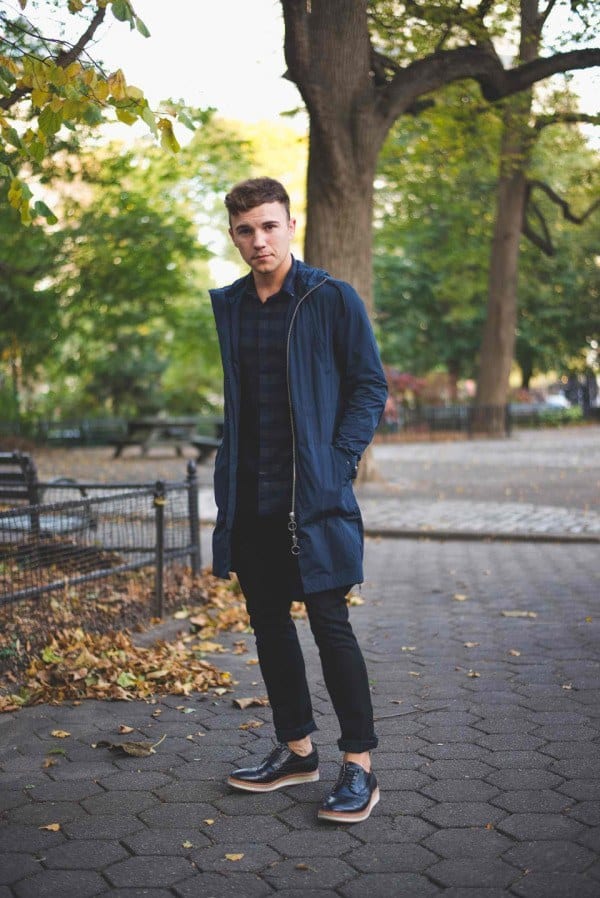 ↓ 33. Fall Business Attire
Traditional business attire for autumn. Remember to have a parka around when fall arrives.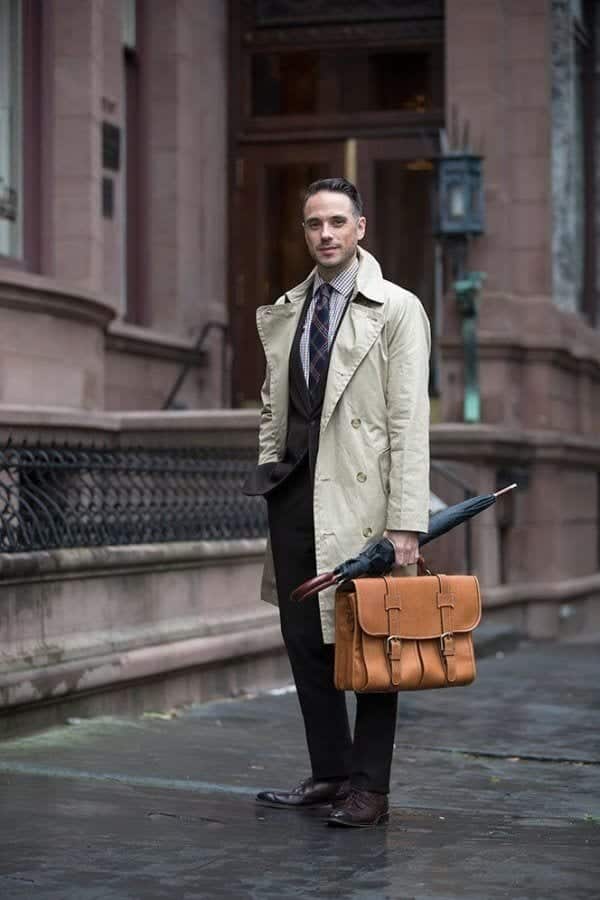 ↓ 32. Casual Business Dinner Outfit
↓ 31. Going Skiing Outfit
Shearling jacket if worn with tailored slim fit pants and thigh high boots you will look super cool and modern. Do have a look at Essential Men's Fashion Pieces for Both Business and Casual Wear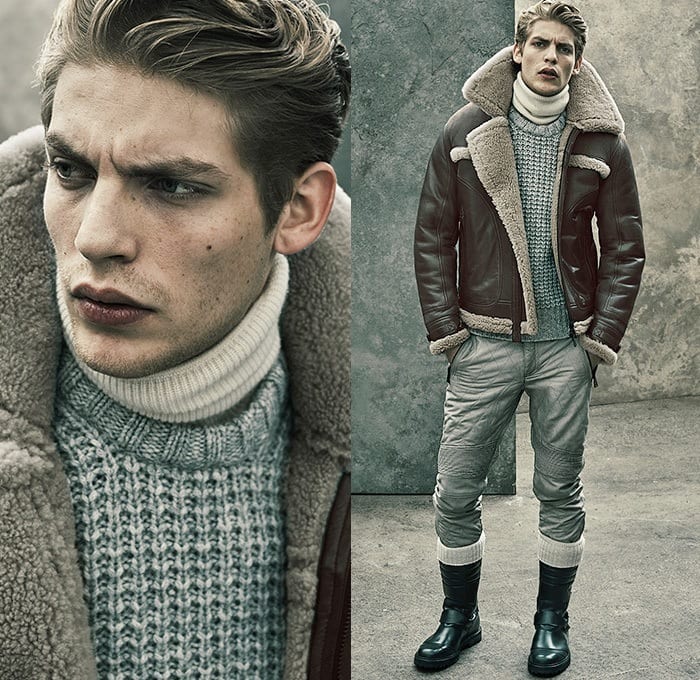 ↓ 30. Classic White in Winters
White in winters is chosen by a very few men. but look at the style statement made by wearing a white bomber jacket and white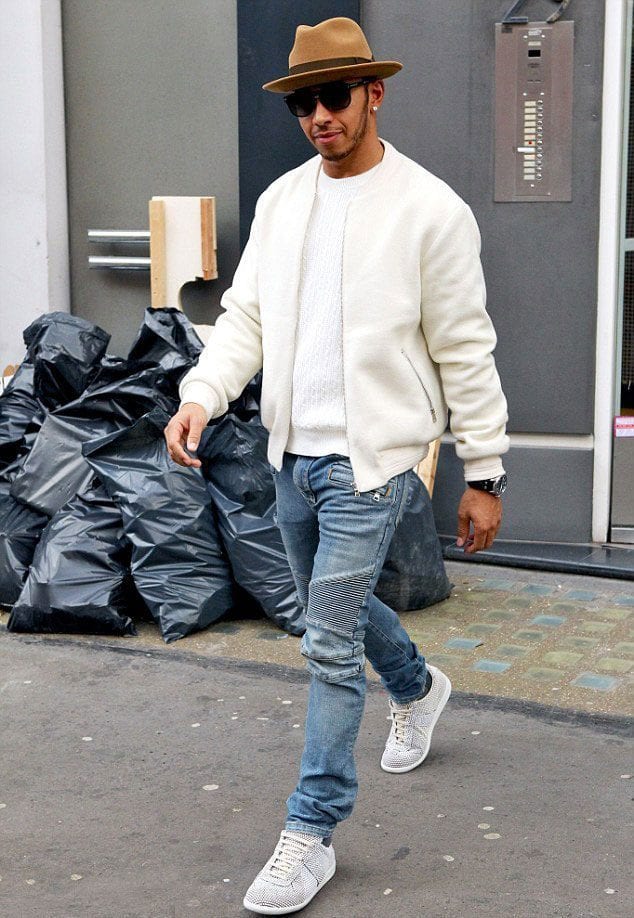 ↓ 29. High Wedge Boots for a Little Edgy Option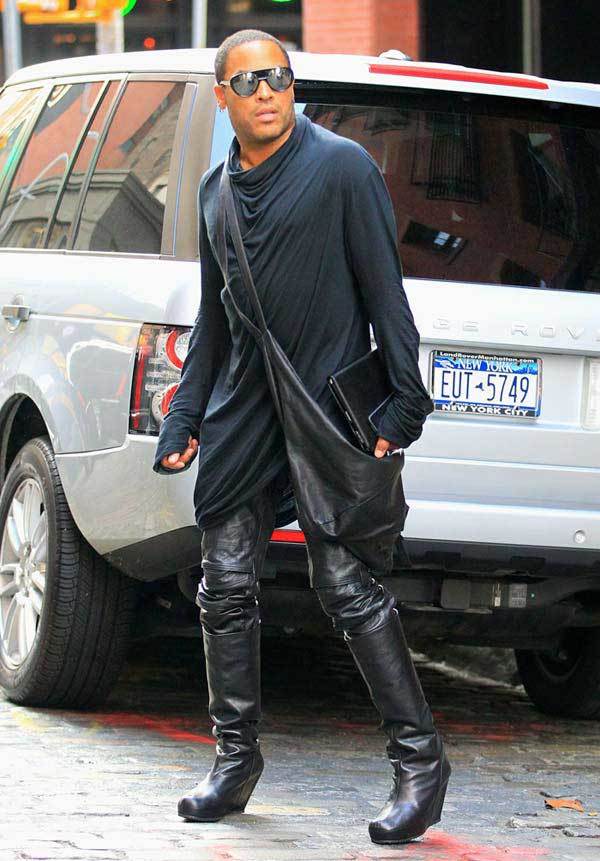 ↓ 28. Combat Look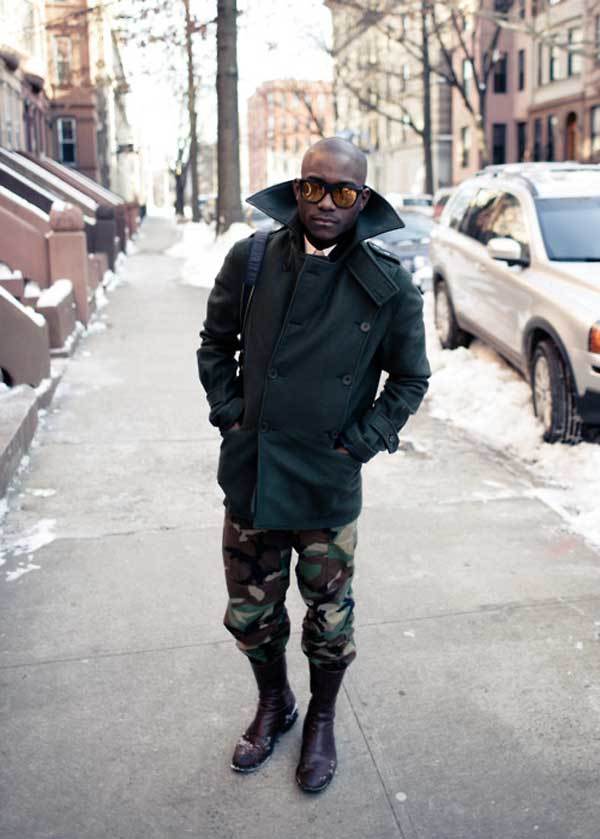 Source
↓ 27. Fall Fashion for Plus Size Men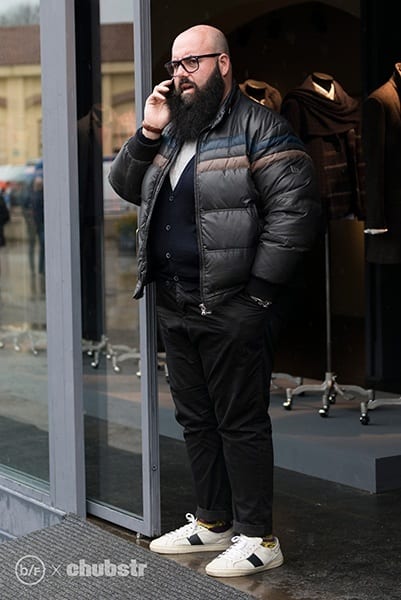 ↓ 26. Men's Casual Fall Fashion for Travelling
Such a neat and chic travel outfit. Also, have a look at these 18 Winter Travel Outfit Ideas For Men.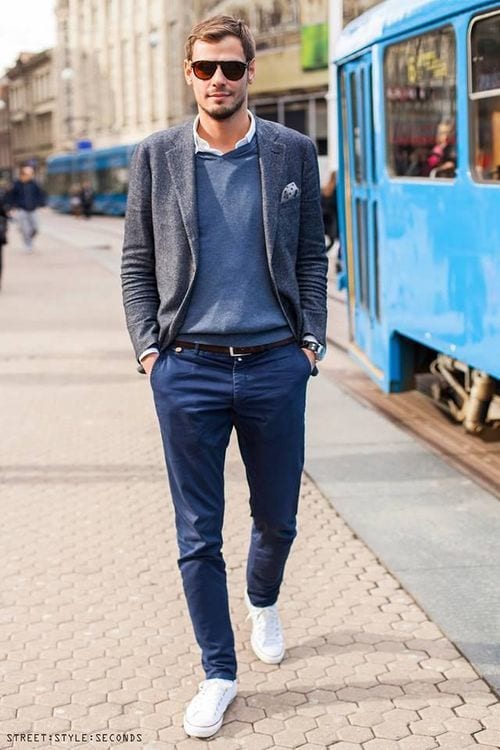 ↓ 25. College Boy Look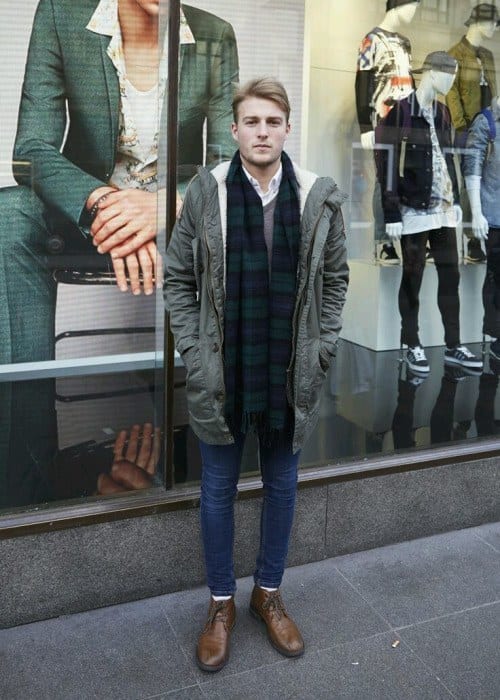 Source
↓ 24. Inspiration from Celebrities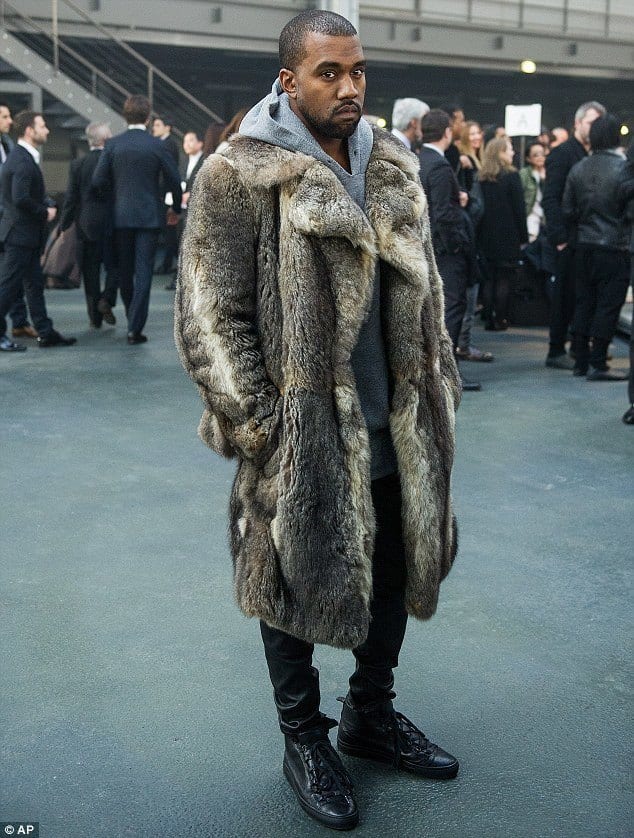 ↓ 23. Kanye West in Winter Attire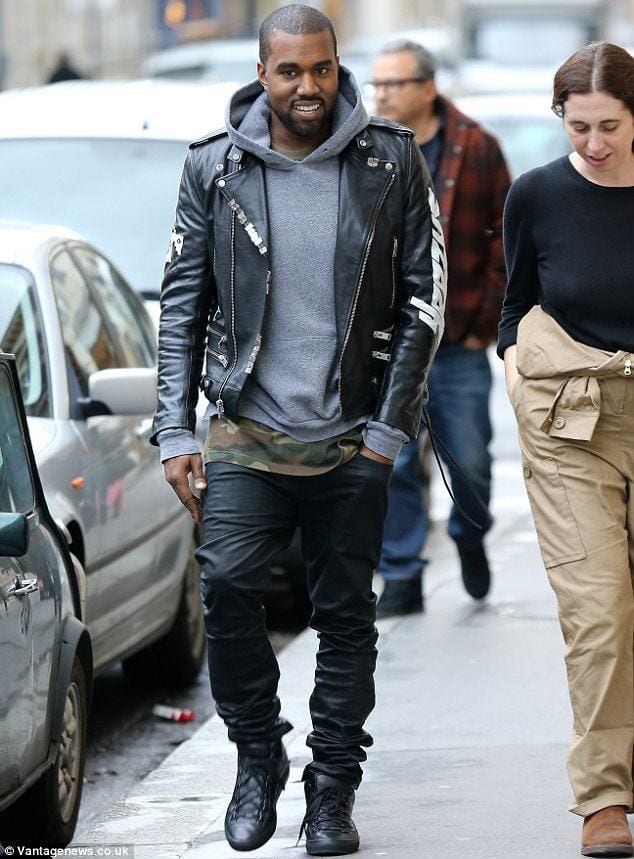 ↓ 22. Leather Jacket for Guys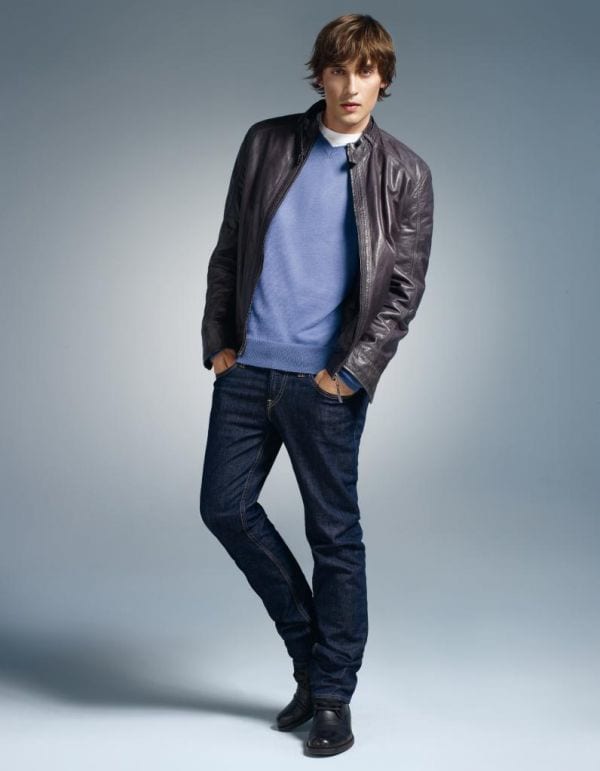 ↓ 21. Sweaters and Suits with Printed Shirts
Don't miss out Professional Facial Hairstyle for Businessmen.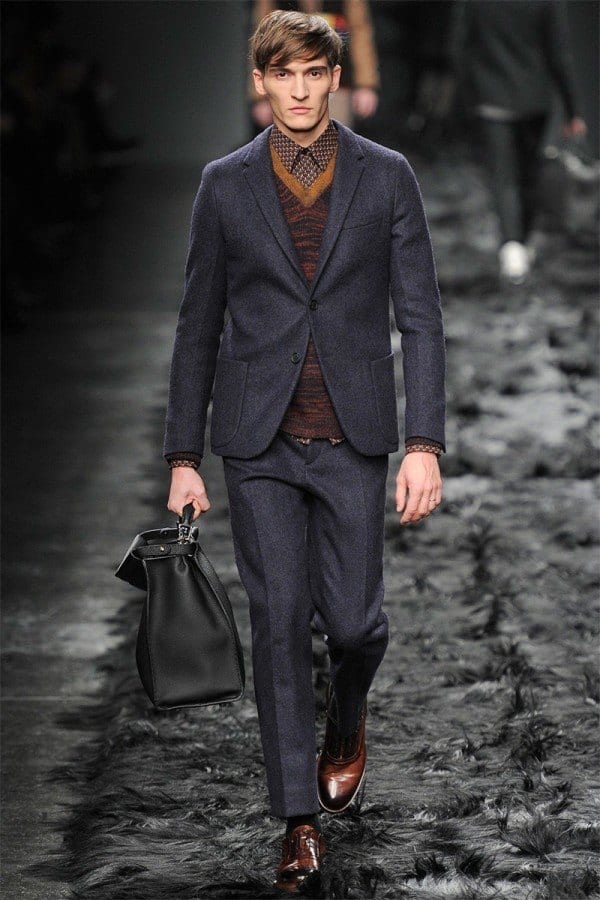 ↓ 20. Cocktail Party Dress for Men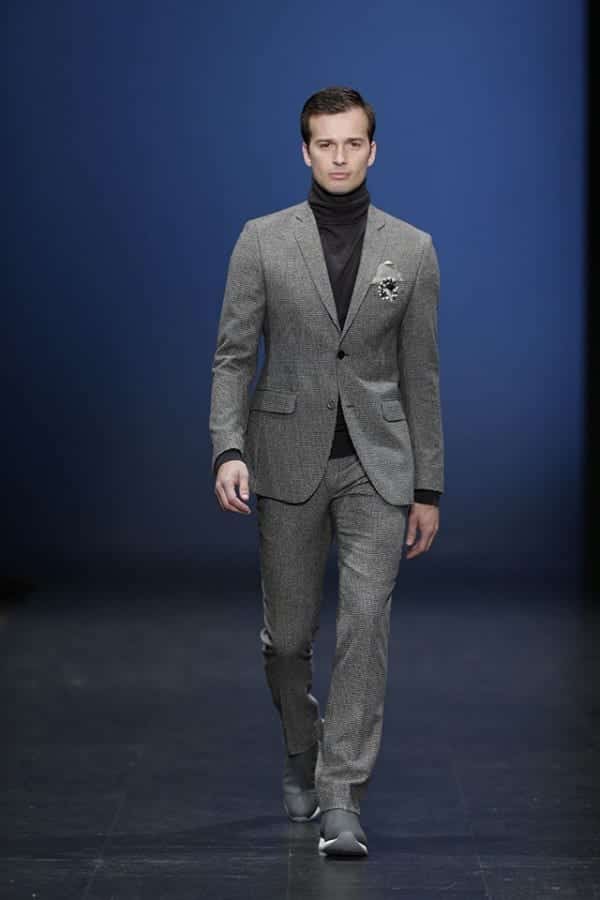 ↓ 19. Shawl Neckline Cardigan with Boots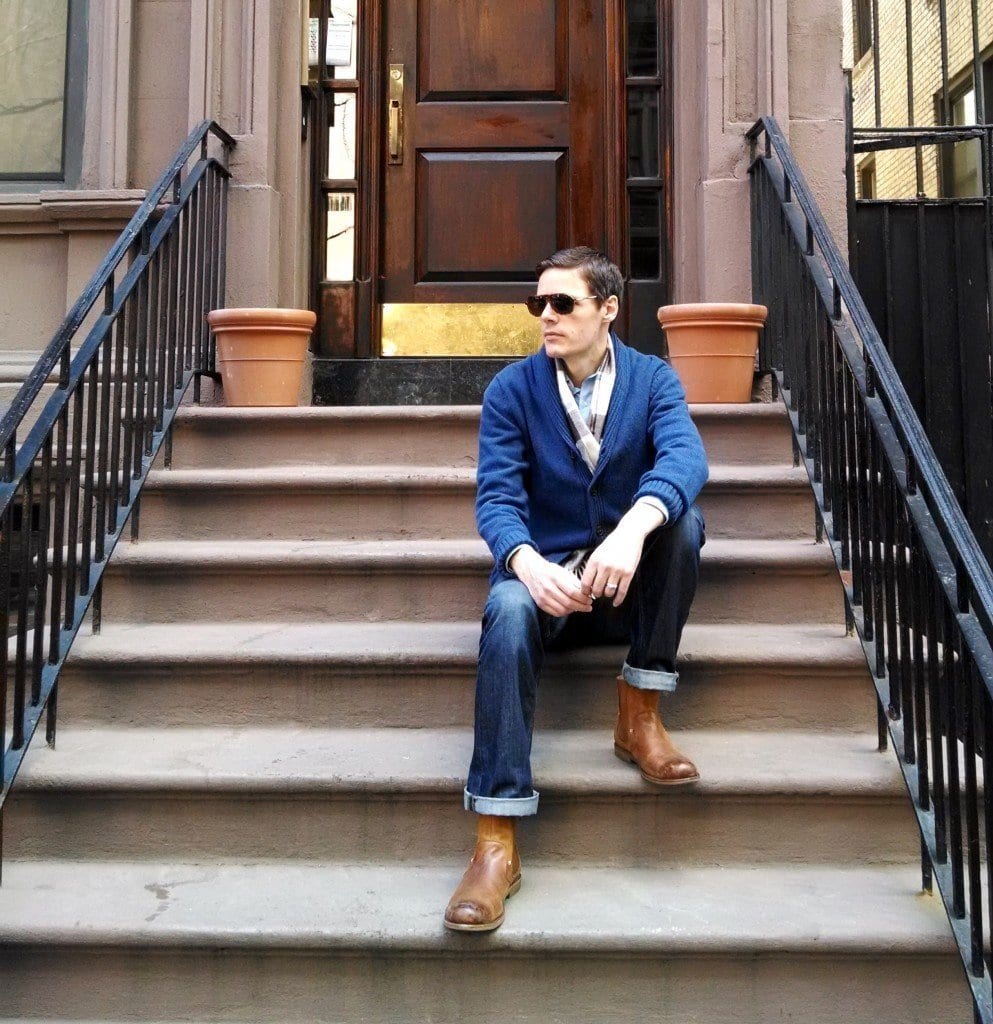 ↓ 18.Dapper and Chic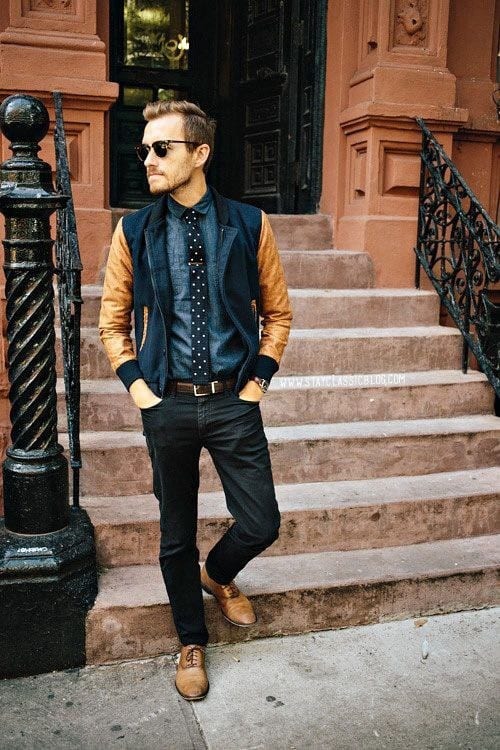 ↓ 17. Sporty Look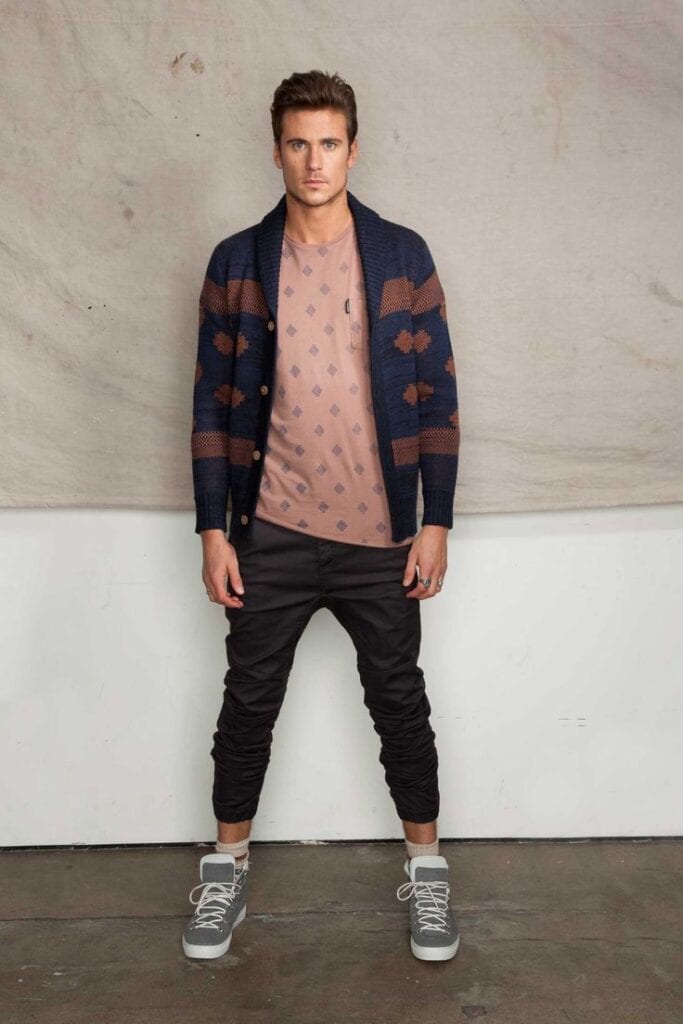 Source
↓ 16. Hipster Dressing Style for Guys
You will also love these 25 Hairstyles for Hipster Men Look.

Source
↓ 15. University Student Outfit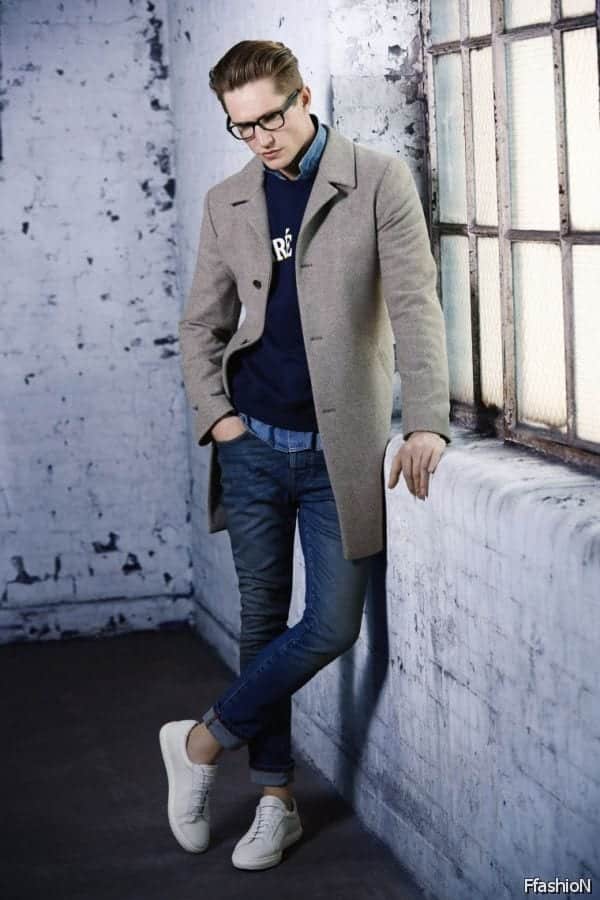 ↓ 14. Fedora Hat with Cropped Pants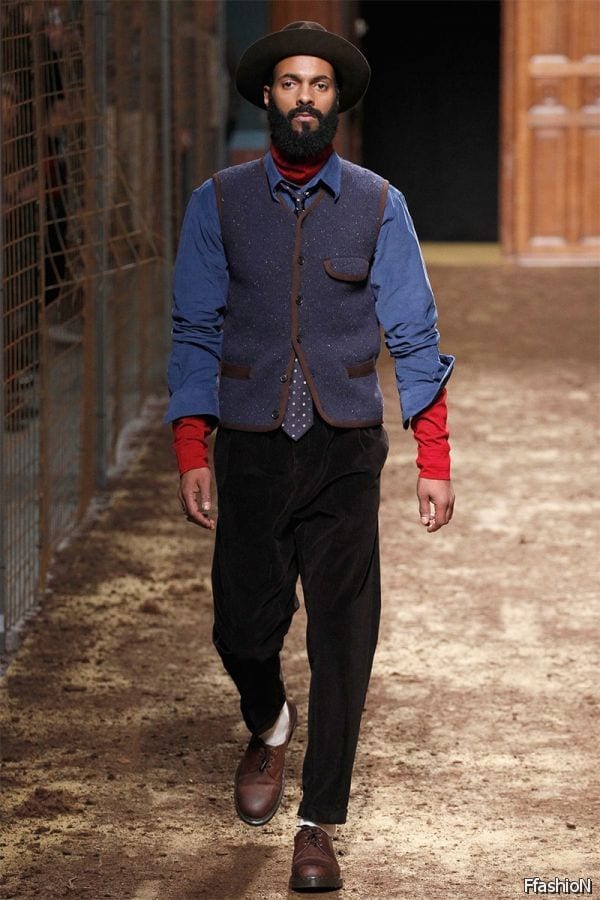 Source
↓ 13. Rolled up Pants with Navy Coats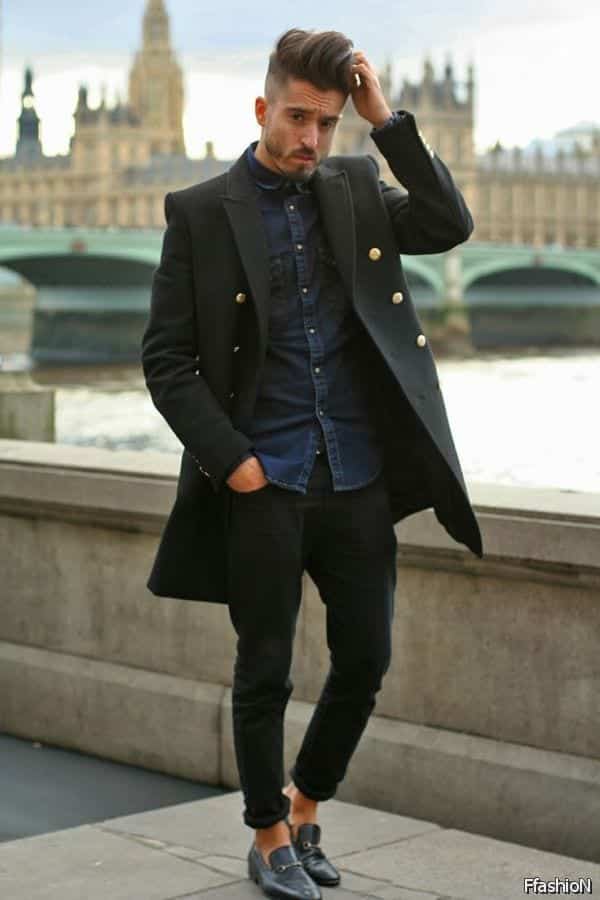 Source
↓ 12. Wear a Scarf
A thick woolen scarf does not just make your outfit look much better, but it also wraps your neck up in its warmth, making sure that you enjoy your day. When buying a woolen scarf, make sure that you go for the best quality as a good one can last for years so don't compromise over its quality. There are several different ways to tie a scarf for men so take your time and experiment with different ways to find which one looks best on you.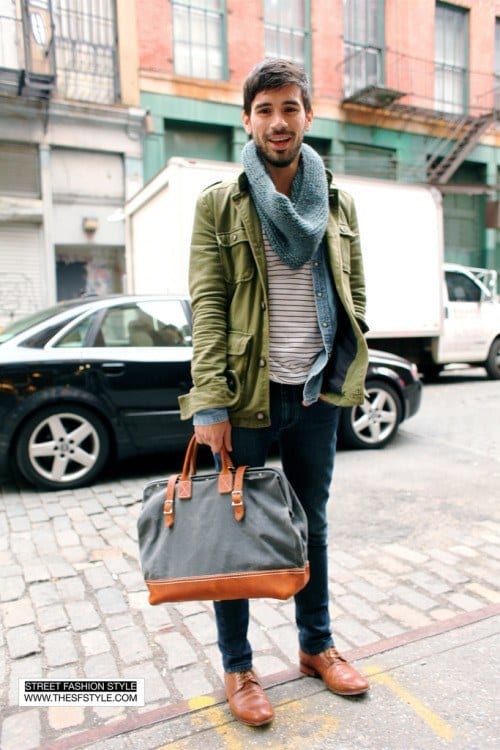 Source
↓ 11. Fall Camping Trip Outfit
↓ 10. Going to a Semi Formal Lunch Date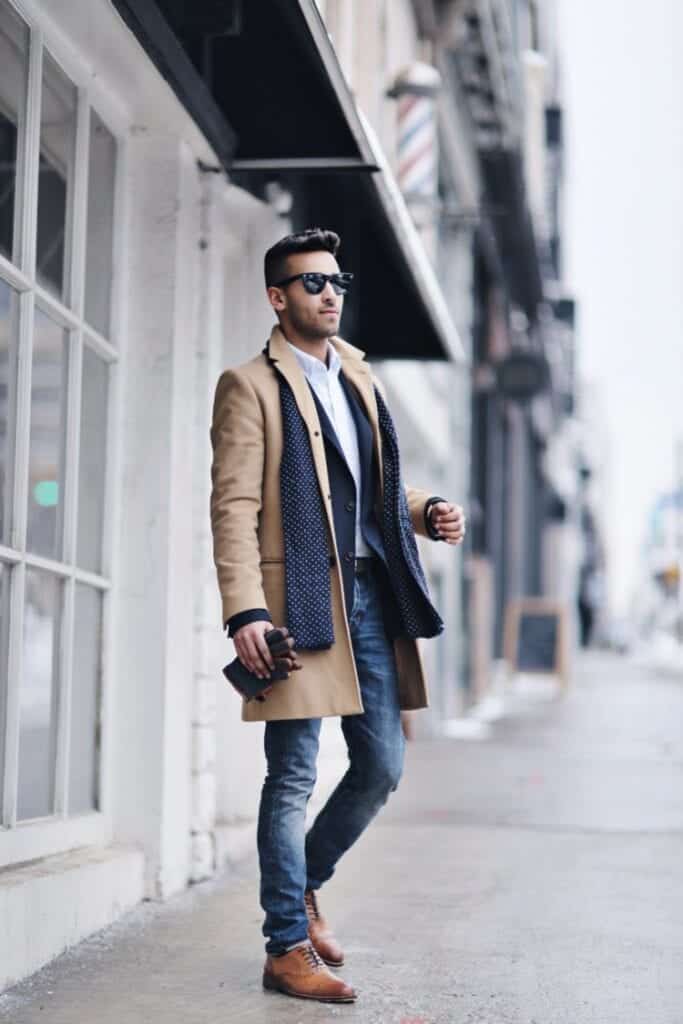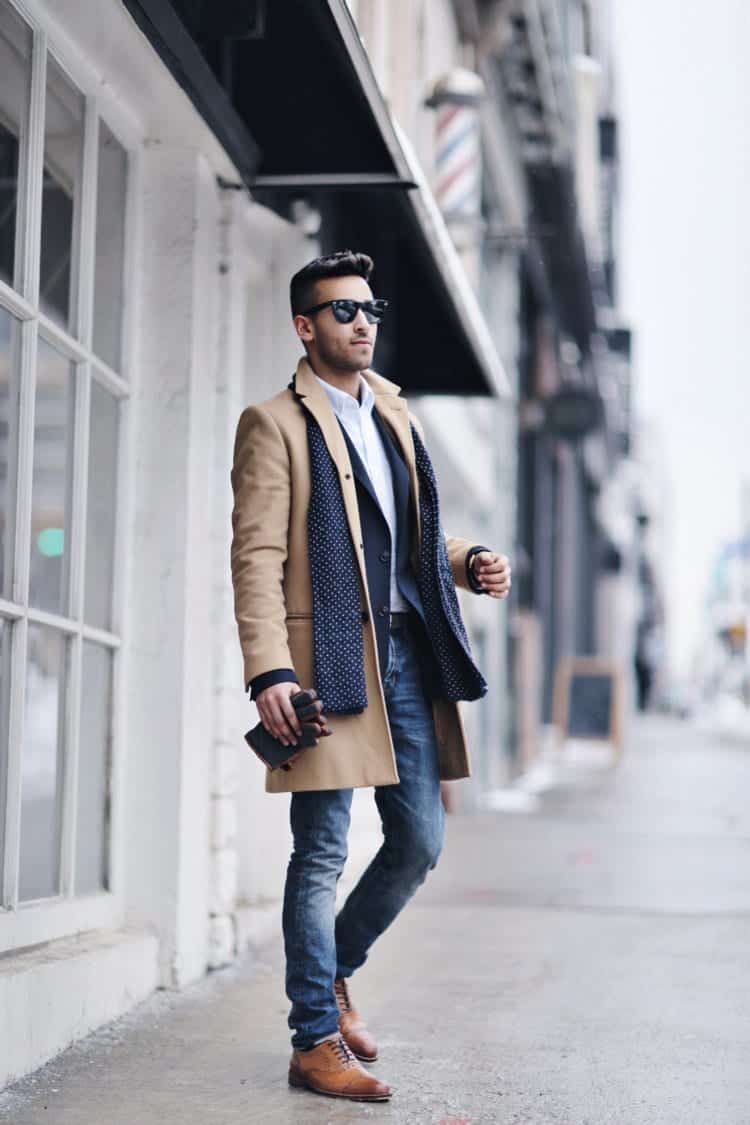 Source
↓ 9. Look Dapper in Long Coat
A camel coat is all you need for a dapper look, moreover, it can be paired with literally everything! Here are 20 Best Outfits To Wear Long Down Coat.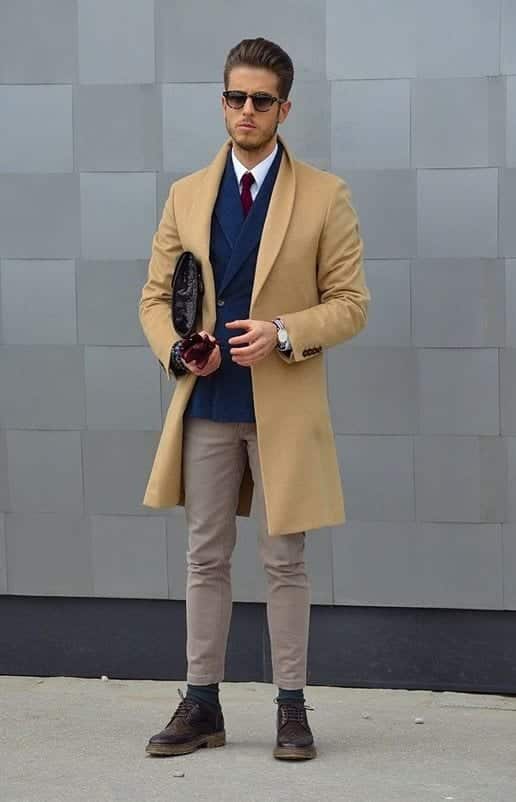 ↓ 8. Heavy Knitted Sweaters for Winters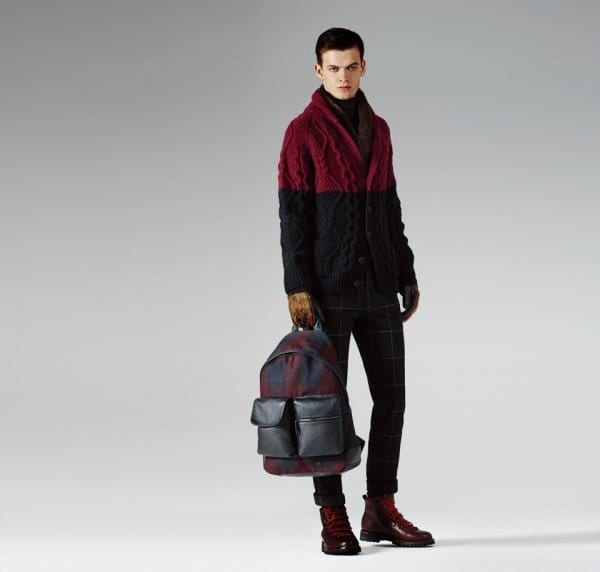 ↓ 07. Pop of Color for Guys
A pop of bright color is always pleasing to the eye in the dull Fall days, and hot red is definitely the best choice in this case. Here are 30 Ways for Guys to Wear Red Pants.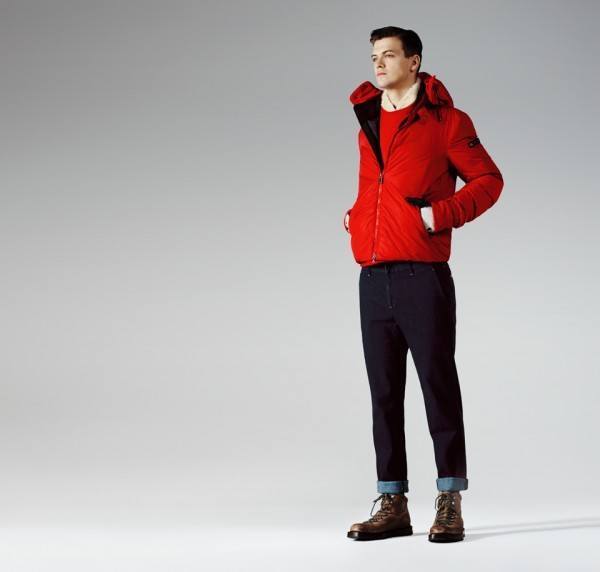 ↓ 06. Go Monochromatic this Fall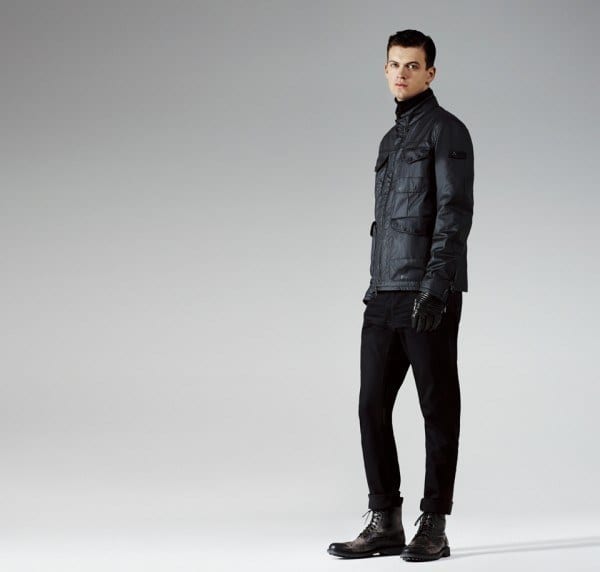 ↓ 05. Jackets and Boots; A Must Have for Fall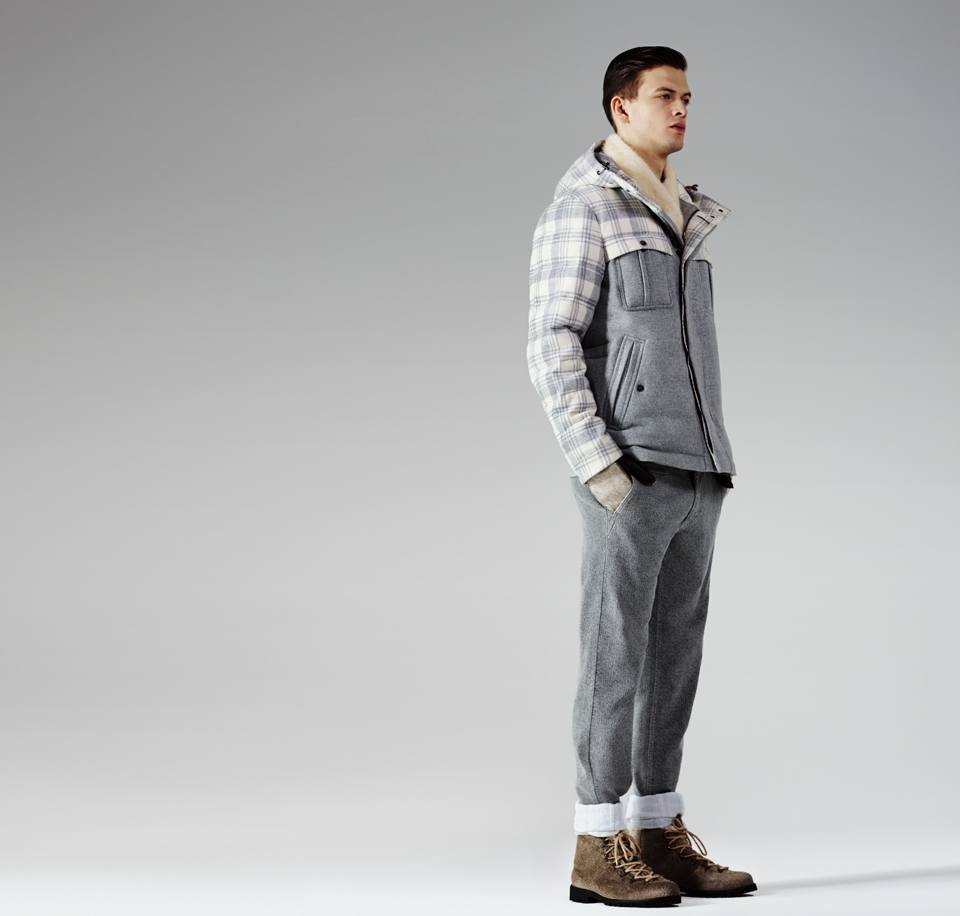 ↓ 04. What Colors to Wear in Fall Season
Avoid wearing leafy green outfits in Autumn, instead, go for more subtle shades like olive green. You should try wearing it with other earthy colors like brown or rust for the best Autumn look. However, as you can see here, it also goes well with darker colors like navy blue. Or you could always mix the two together. If you're planning to go shopping for Fall, do add olive chinos in your list. You should also check out these 20 Ways to Wear Blue Suits with Brown Shoes Ideas for Men.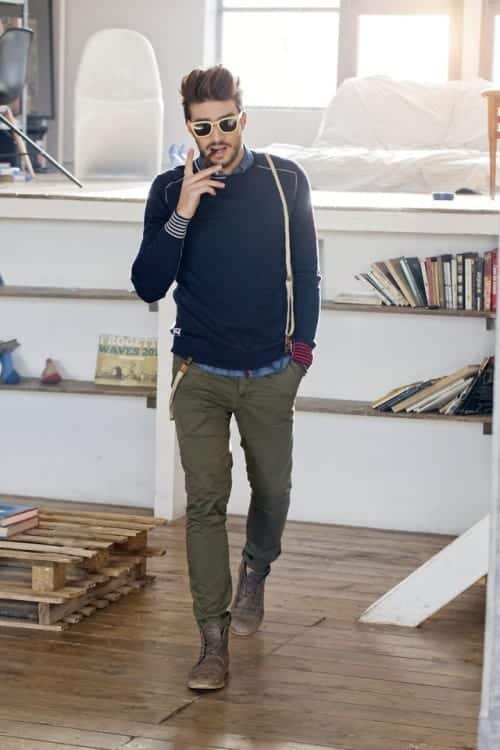 ↓ 03. Gray Tones for Fall
Gray color truly looks amazing in the Fall pallette and it's always a smart choice to mix different shades of grey.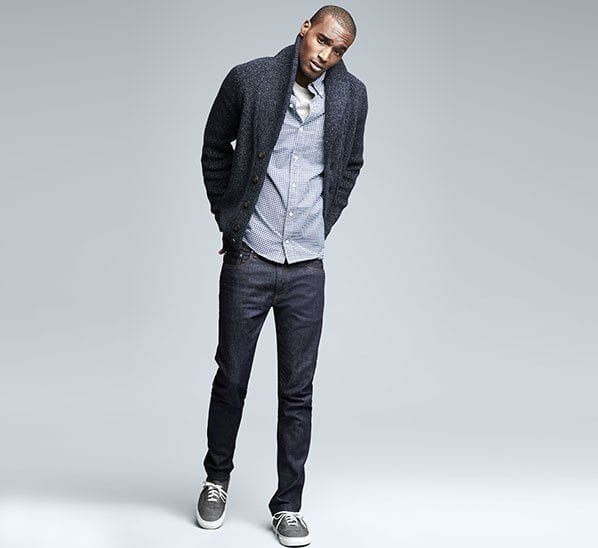 Source
↓ 02. Black Tie Dress Up with Shawl Neckline Coat
This year is all about statement sleeves and collars which is why we find this shawl neckline coat absolutely irresistible!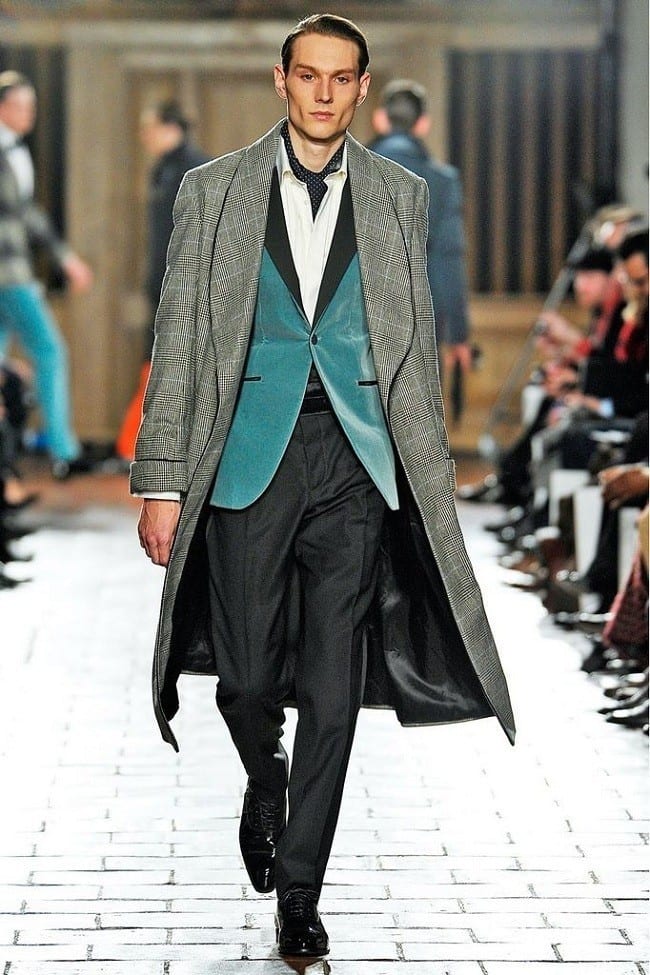 ↓ 01 – Shearling Jacket for Guys
A shearling jacket is surely one of the best Fall outfits. You can easily layer under these jackets with shirts and sweaters. If you're thinking of buying a new shearling jacket, we would highly recommend a tan colored one for it's awesome 70s vibes. The best shoes to wear with them would be loafers or you could also opt for some sturdy creeper shoes.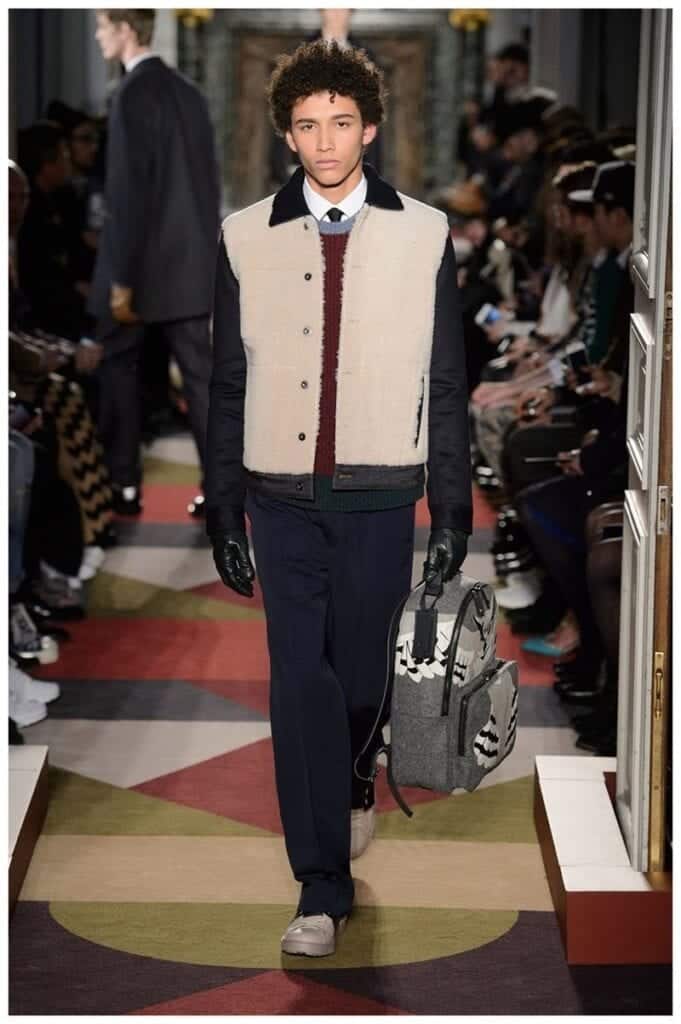 Source
Or add a touch of swag with these outfits: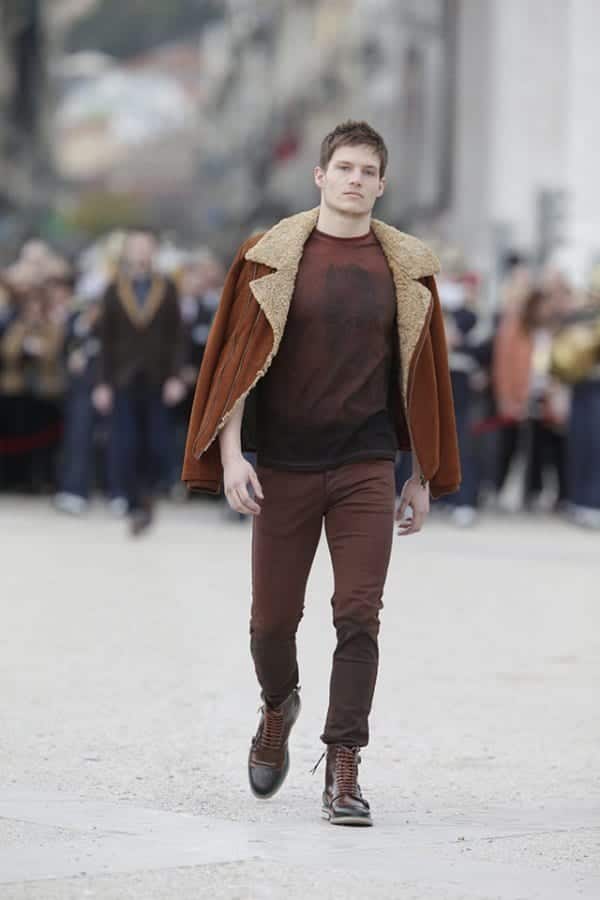 Source
Source
R.H. Blair is an aspiring author and freelance transcriptionist. She is a homebody all the way and loves a good snow day with a cup of tea and a roaring fire. Her favourite pastimes include reading, writing, and watching her preferred television show of choice: Poldark. Her mom was a model as a young adult and taught Blair all she knows today about fashion (well, her mom and Stacy London from What Not to Wear!) and the dos-and-don'ts of style. She currently lives in Maryland.