Class presentation outfits – Studying can be challenging, but there is one more thing that is harder than this, yes, you have guessed it, class presentation. Standing in a room with people staring at you can be nerve-wracking because it makes you conscious of what you are wearing and saying.
There is one more thing that is as important as the material in your presentation. It is the way you are going to present yourself. Dressing up for your presentations should not be hard and it is one way to be confident.
In our previous article, we covered tips for dressing well in college but presentation days require us to dress a bit special, so keeping that in mind, let's start our countdown and help you stand out.
What to Wear for A Presentation?
People believe that presentation outfits are bald and only include black and white outfits but that is not the case; there are many options available. However, all you have to do is look for a style that suits you. You should know that dressing with elegance will speak to your audience.
There are endless sources telling you what to wear for your presentation. However, you have to keep an eye on the human psychology of dressing well in order to grab their attention with your attire. If you are going shopping and looking for options, keep these tips in mind for better results.
Tips on Choosing Class Presentation Outfits
First, you should pick a dress that makes you feel comfortable:
You want to sound and feel confident, and one way of doing it is by wearing something that makes you look good and neat. Go for anything that is simple and makes you look poised.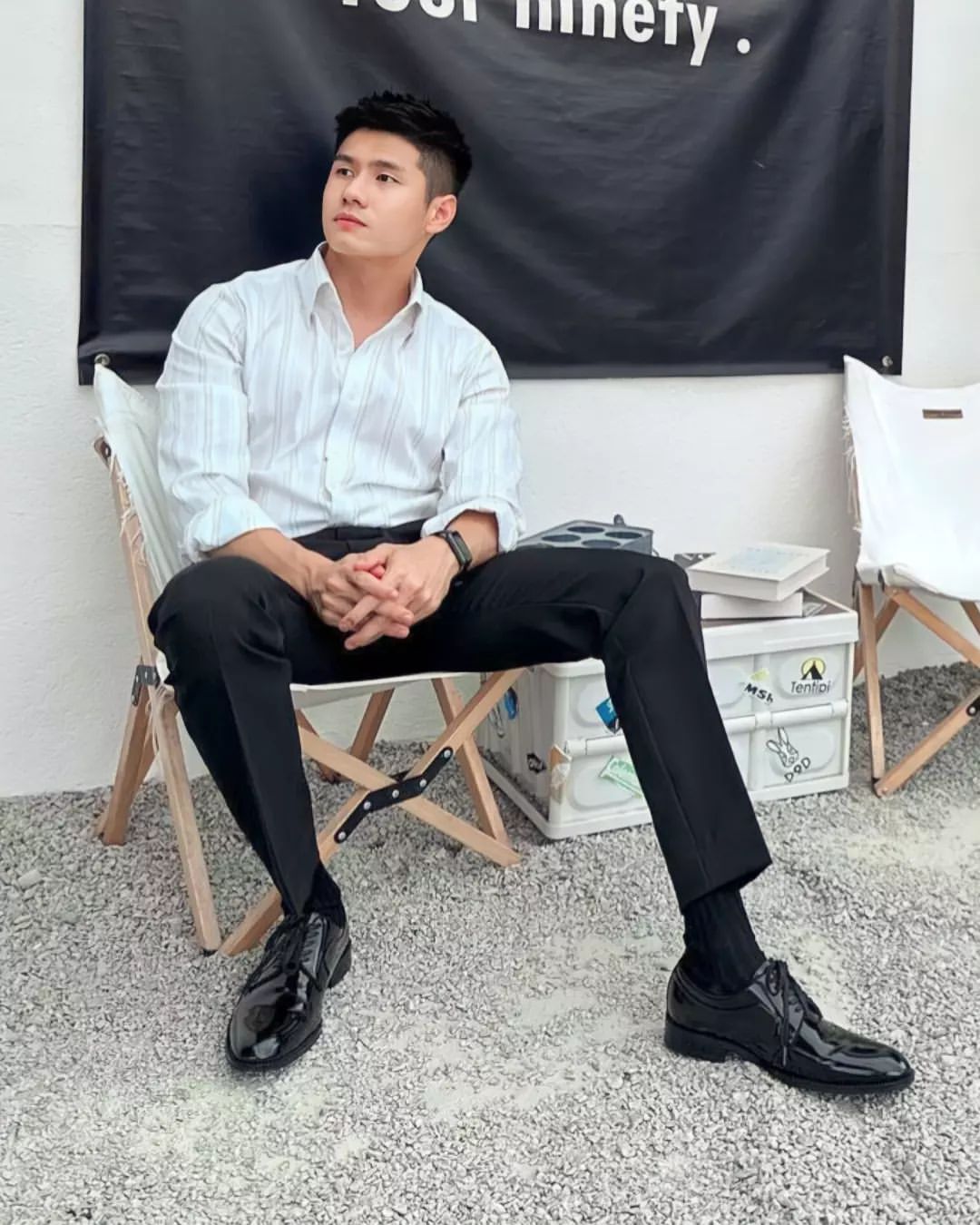 Wearing new clothing should be avoided
Always run your clothing through the paces before putting them on stage. It's not a good time to discover that your jeans are easily creased, your shirt has an unpleasant tag that itches your neck, or your cloth is sheerer than you anticipated when you're speaking in front of your class.
It is recommended not to go for patterns and colors that make you blend with the background:
The complex patterns on your shirt will distract your audience. Keep in mind the background before dressing up. So that you can go for colors that will complement your surroundings.
When it comes to footwear, go for shoes that make you feel at ease:
For instance, you can consider pairing your outfit with converse chunk Taylor shoes as you will have to stand for some time, so choose shoes that make it easy for you.
Which Color Combinations Look Best for Class Presentation Outfits?
The main colors that one should go for are dark colors. They exude confidence and trust and come off as intelligent. So if you want to leave an impression that you have everything sorted out, it is a better choice to go for dark colors like black, blue, and brown.
You can incorporate these colors as they come off authoritative and bring power. So the next time you are choosing a class presentation outfit, you should go for any outfit listed above or go for the colors that are dark. You can read on for our picks of the best colour combinations.
Presentation Outfits for Boys
20 – Sweater + Jeans
Comfort and simplicity will take you far in life, and the same is the case with a class presentation. This outfit is simple and fashionable. It is the perfect blend that will make you presentable and confident.
You can pair white sneakers with this outfit of your choice which makes it possible to stand for a long time. At the end, add a little detail of a scarf to complete your look. You will definitely look appealing to your class.
19 – Puffer Jacket
Class is a place that provides you the freedom to add a creative touch to your outfits as well. How about you explore the options and pair your puffer with a black sweater? This fashionable outfit for presentation will help you grab extra points for the outfit.
The all black look is surely that brings class to your outfit. You can add black or white sneakers with this look. And now you are good to ace the presentation.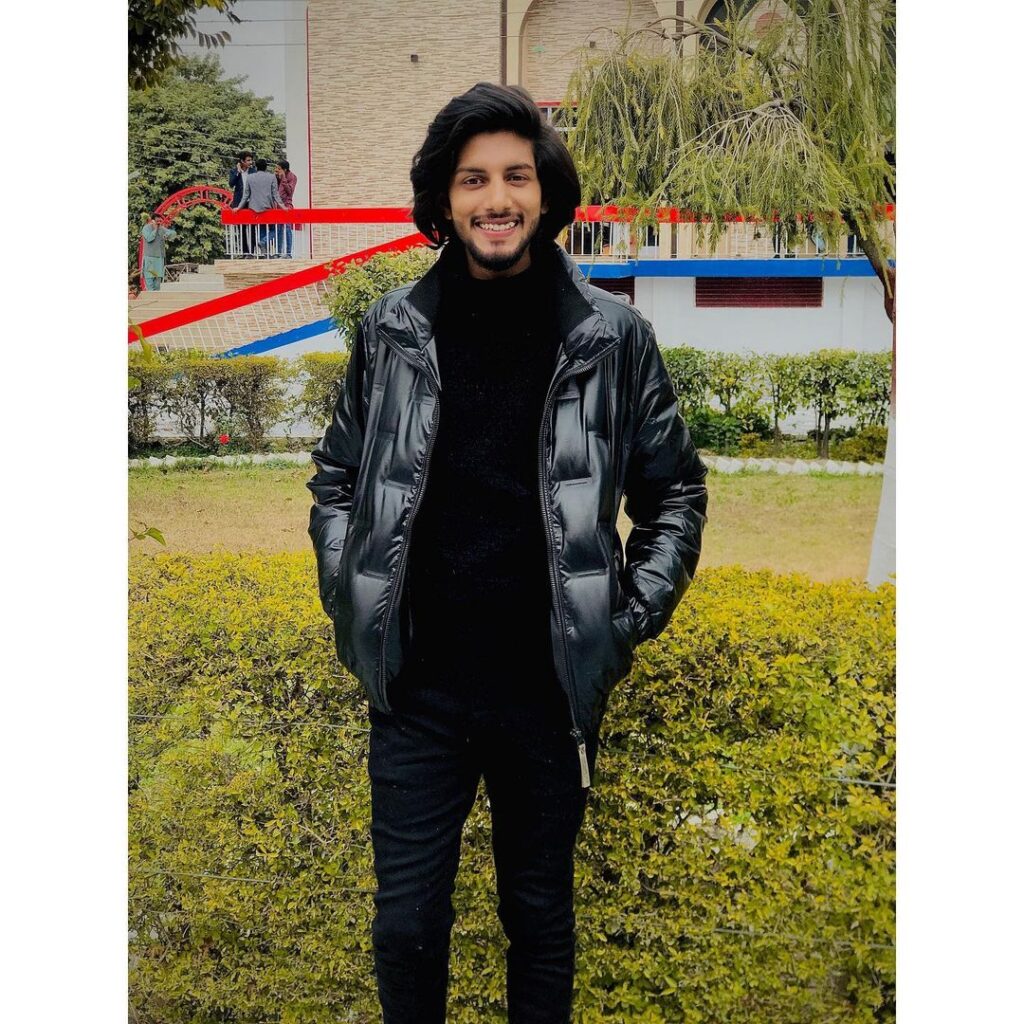 18 – Turtleneck + Suit Pants
Sometimes the simplest outfits bring out more personality. If you want to look different, how about you incorporate a turtleneck in your outfit? Turtlenecks has always been a classic. This red turtleneck will look amazing on black suit pants. You can also add a coat on top of it. Either way, it will look put together.
You can add a black belt and a chic watch to your ensemble. It sure will compel people to take a moment and appreciate your style.
17 – Striped Shirts
This outfit is a little hard to carry due to the same color scheme, but you can do it with the right tricks. The cream striped shirt complements the color of the pants. To break the pattern, you can also add a belt to your outfit.
To finish the look, add some accessories that will go well with your look like a wristwatch. Coming to footwear, black or brown shoes will be an ideal choice.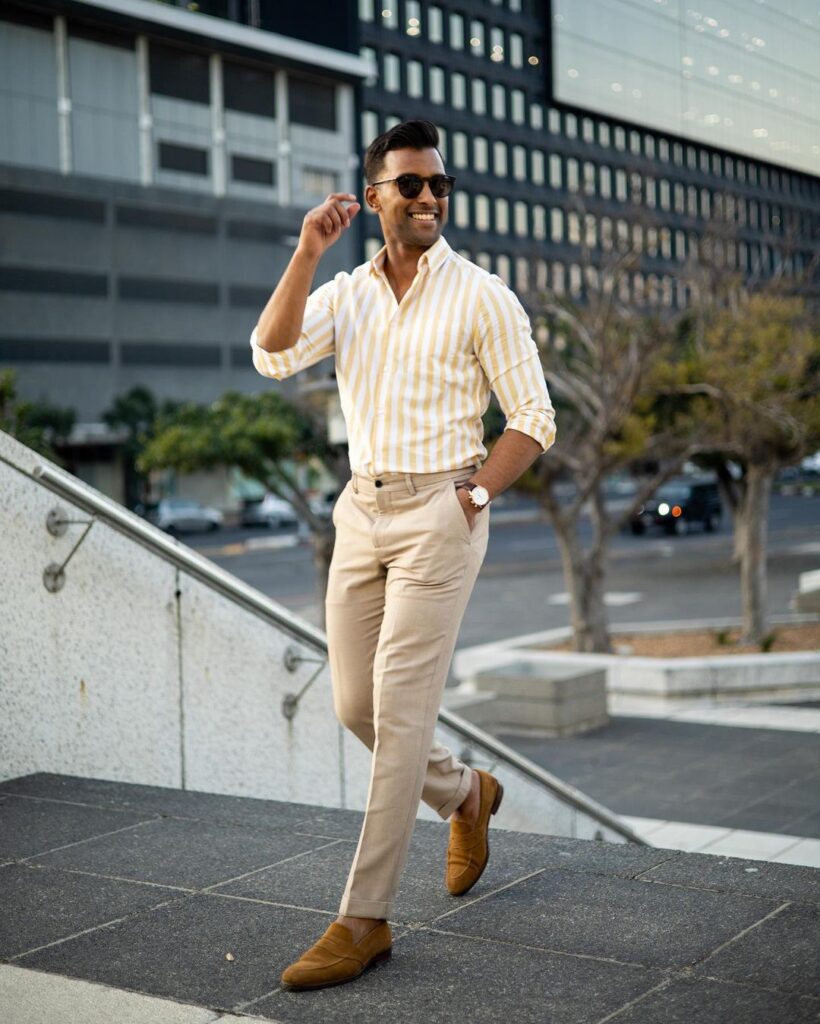 16 – Cardigan + Pants
The combo of cardigan and pants never goes out of style. The extra layer will keep you warm in presentation halls that are cold. Overall the outfit give you a youthful appearance and it exudes confidence. You can also play with the color of the t-shirt but make sure that it matches the overall vibe.
Coming to shoes, you can wear any type of white sneakers.
15 – Pastels To Your Rescue
If you are dressing up for your presentation, how about you choose a color that coordinates well? This mix and match of colors will definitely spice up your outfit. You can definitely look put together in this look.
Try white sneakers and style your hair to look presentable. You can also add a good watch or a scarf to elevate your outfit.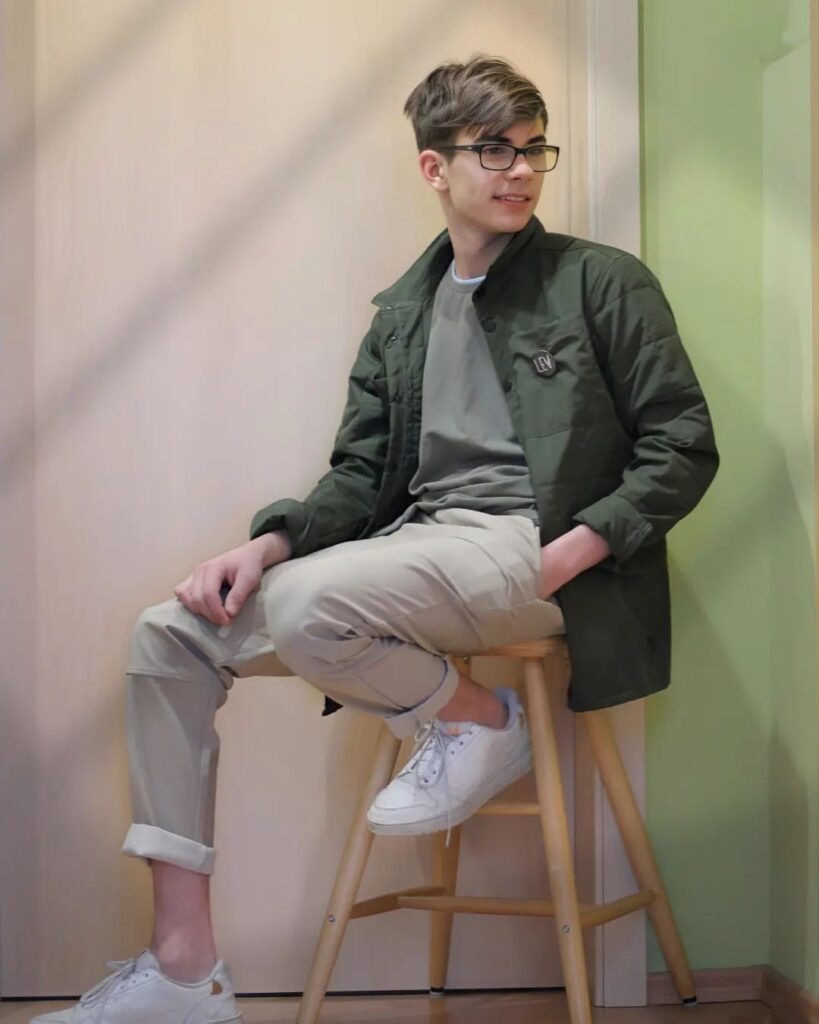 14 – Blue + White
For a casual look, you can pair a blue shirt with white pants. Also, look for your background color as well, and make sure you do not blend with it. On the other hand, these bright colors will help you stand out and make you look classy.
Try to bring some style with black chunky boots. You can also add a black scarf to achieve this look. It is an excellent way to spice things up.
13 – Brown Coat
Long coats have always been classic but what if I tell you that you can also wear them to your class presentation? The class environment allows you to play with your outfits, unlike business settings. The turtleneck with denim pants is a catch and you should give it a go.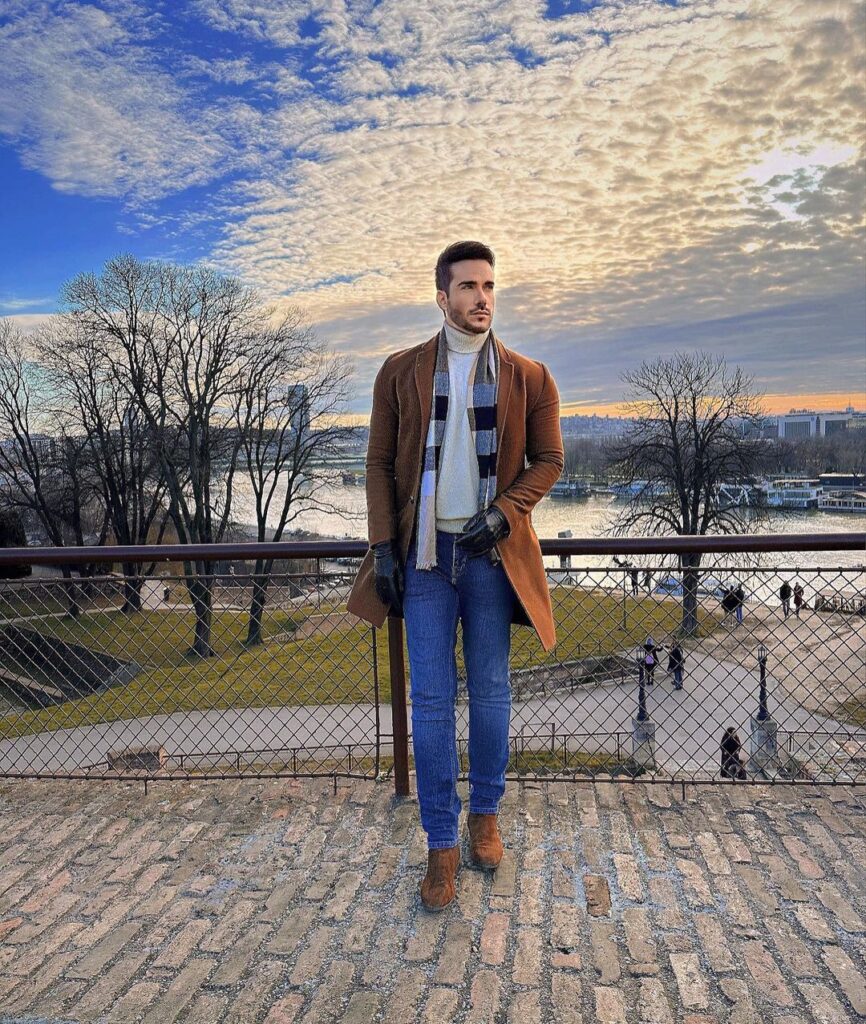 12 – Hoodie + Long Coat
This layering has always been in style for a long time. You can simply wear it to a class as well. You can achieve this look by putting a button up shirt first and then add a hoodie of your choice. Wear this gray hoodie with a black coat.
The white shirt beneath gives this outfit a subtle detail that you will absolutely love. This is a high class style and will give you a student look while staying professional.
11 – Sleeveless Puffer Jacket + Full White Outfit
How about you play with the neutrals? These comfy layers will protect you from the cold as well. Although it can also be a monochrome look but adding the puffer will add more style to it.
Pair it with white sneakers and add some accessories to complete the look.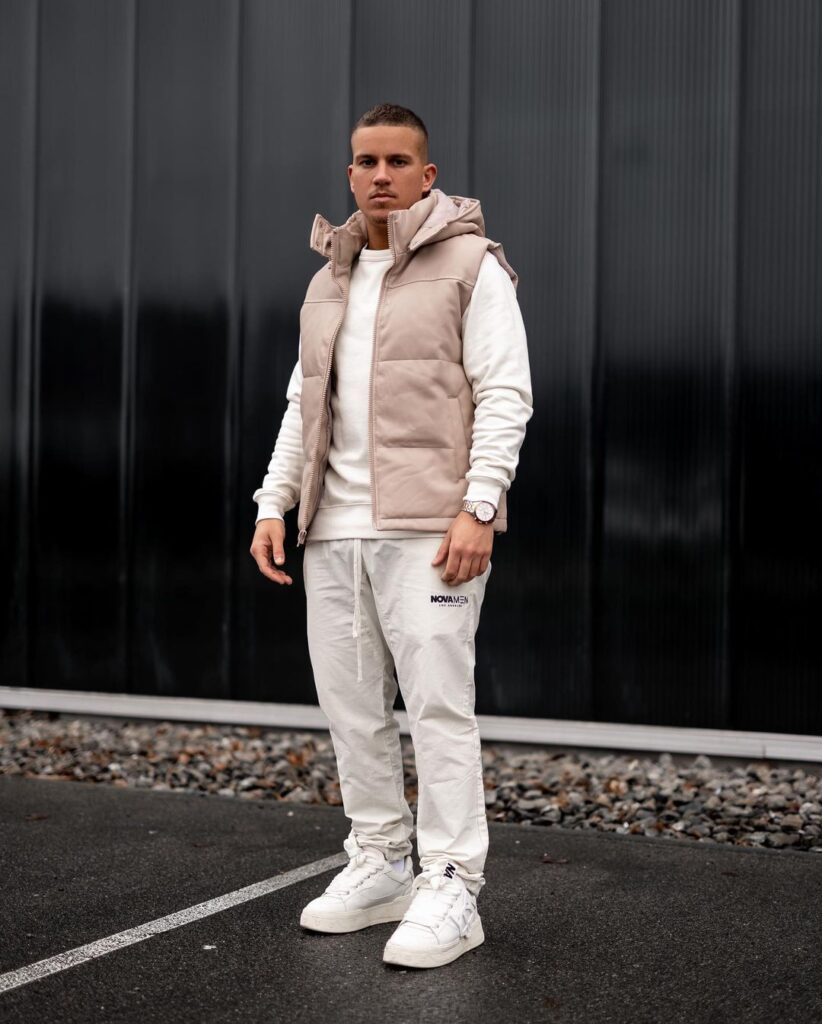 Class Presentation Outfit Ideas for Girls
10 – Red High Waisted Pants
This is the perfect summer outfit you can try for your next class presentation. The subtle detail on the white shirt gives it a formal look as well. This outfit is not only simple but also gives off an impression that you know what you are doing.
You can pair this dress with brown heels or wedges. Add minimal accessories as it will give an impression of a polished look.
For those who want to treat a presentation like a formal interview, this outfit is your best bet. The beige pants with a white shirt look professional. But on the other hand, the nice button-on shirt makes your class outfit fashionable and trendy. It is a win-win situation.
It is simple to acquire this look and roll up your sleeves to add an extra tint of style.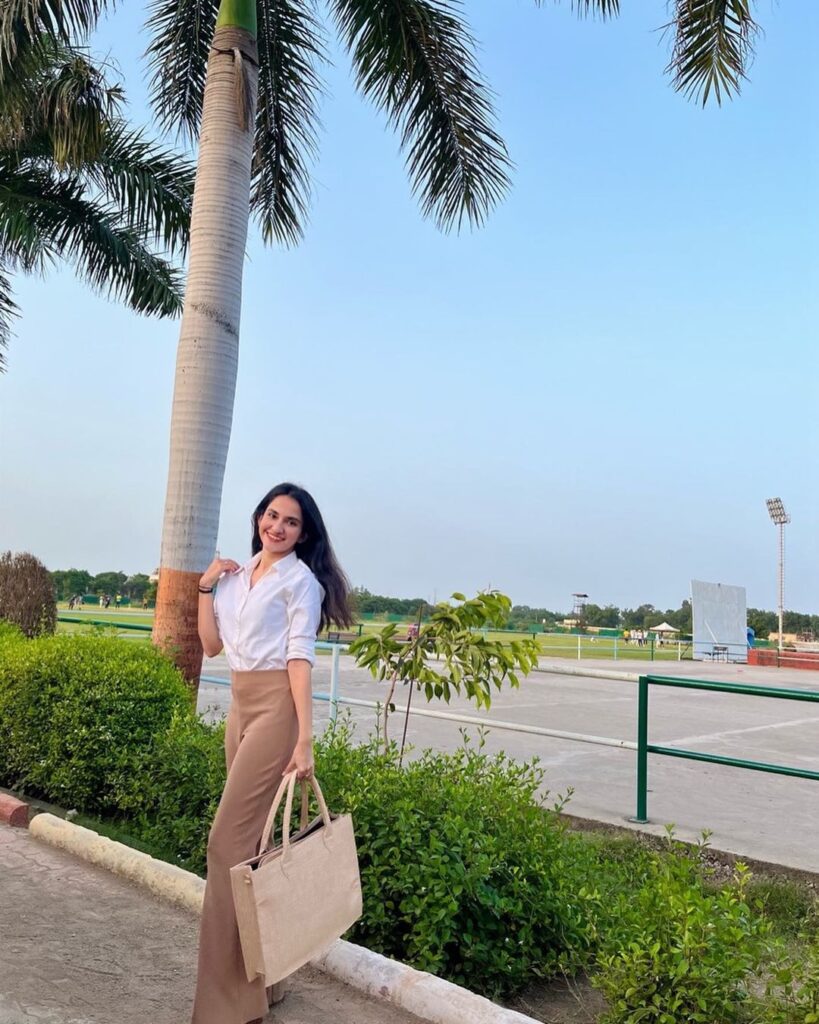 8 – Knitted Sweater
Is there anything more perfect than this look? This fashionable class presentation outfit brings comfort and confidence. The knitted sweater paired with blue jeans is your go-to look.
When it comes to accessories, you can go for a small necklace and ankle boots to complete the look. This is one of the perfect college outfits for winter as it will also keep you warm on these cold days.
7 – Blazer Dress + Belt
You can never go wrong with this look. This piece is simple and elegant. You can add a belt to accentuate your waistline. Talking about the hairstyle for presentation, you can let your hair fall on your shoulder or put them in a bun.
The loafers paired with this outfit do give the dark academia vibe that many desire.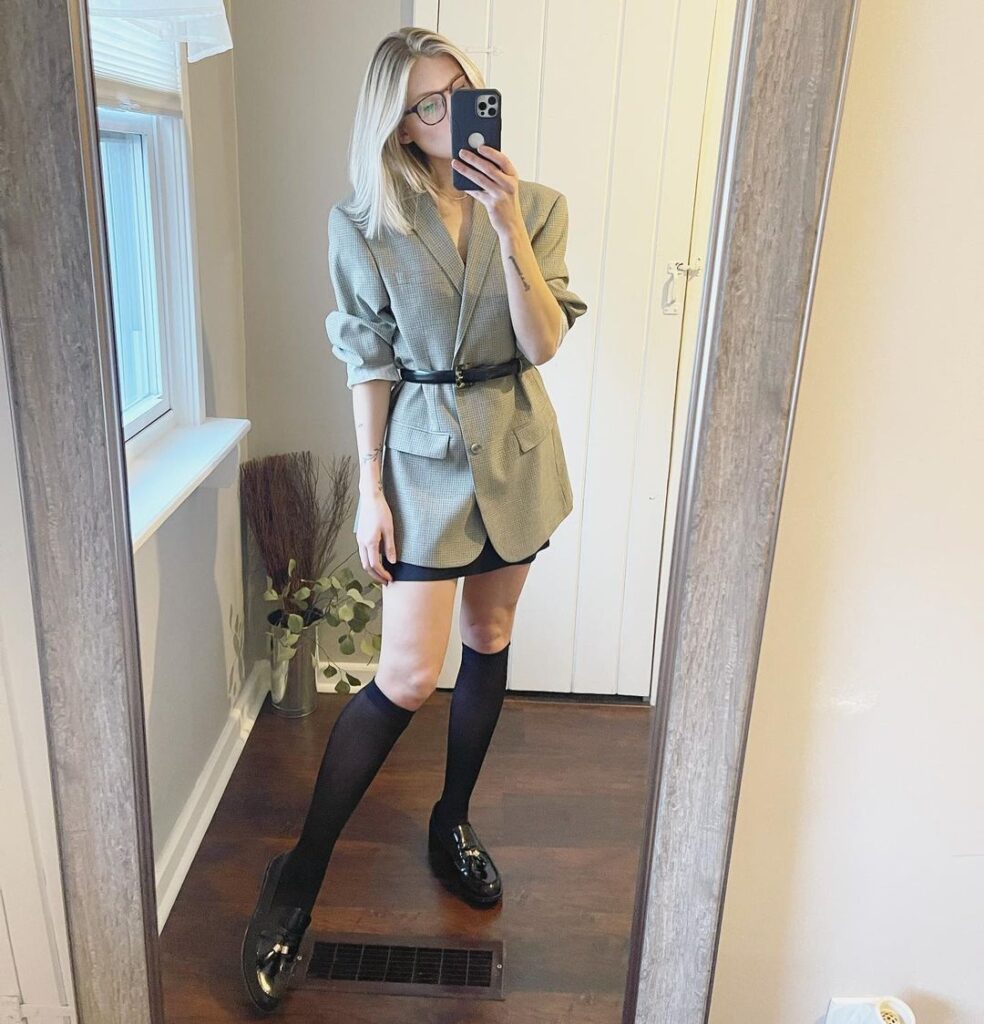 6 – Blue Wide Pants + Sweater
Blue is a color that promotes confidence and trust. People in formal settings love to wear this color. So why not go with the same theme in your class presentation? This look is neat and simple.
You can play with your hairstyle and opt for white sneakers to achieve this look. On the other hand, you can also play with the accessories to make yourself stand out from the crowd.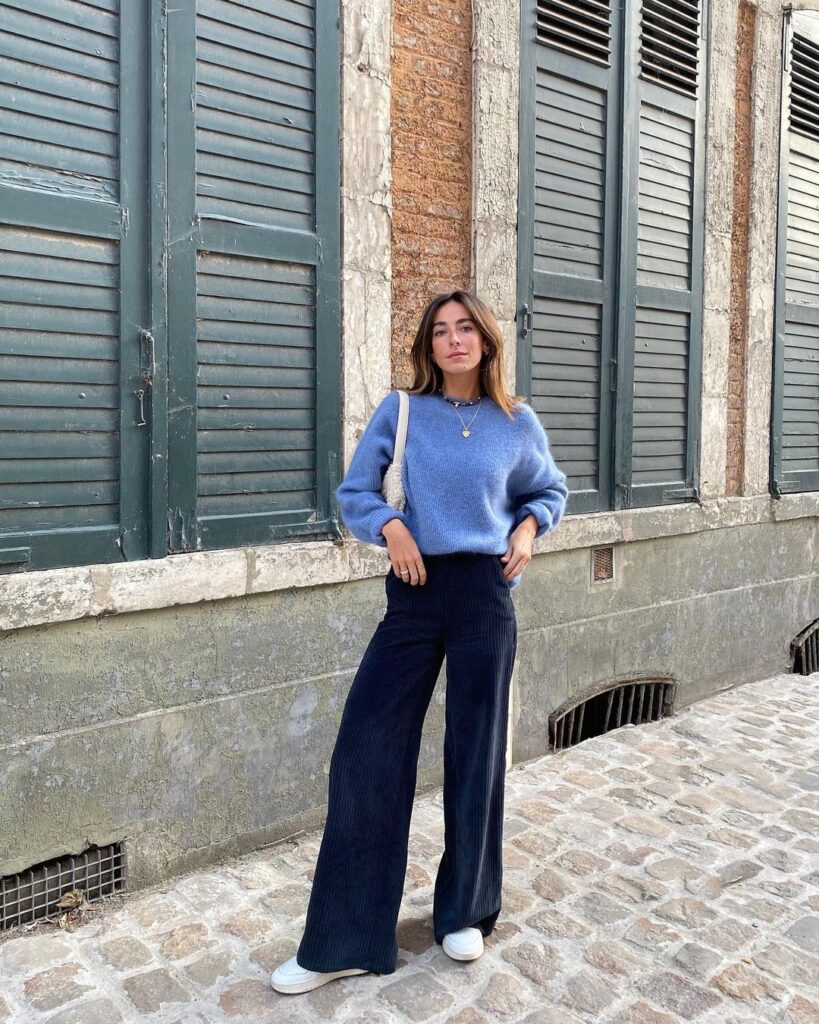 5 – Orange + Black
If you know how to pair skirts with the right piece you my friend can play with many options. To achieve this look, you can wear an orange turtleneck or a sweater and pair it with a black skirt.
When it comes to footwear, it is better to either go for long boots or ankle boots. Coming to hairstyle, it is totally up to you.
4 – Tights + Puffer Jacket
One of the amazing ways to style puffer jackets is to pair them with tights and you will have a casual and chic look. But who says that you cannot go for a casual look? In class presentations, you can express yourself both physically and verbally. This outfit will do justice and make you look gorgeous.
Add white sneakers and put your hair in a bun to complete your look.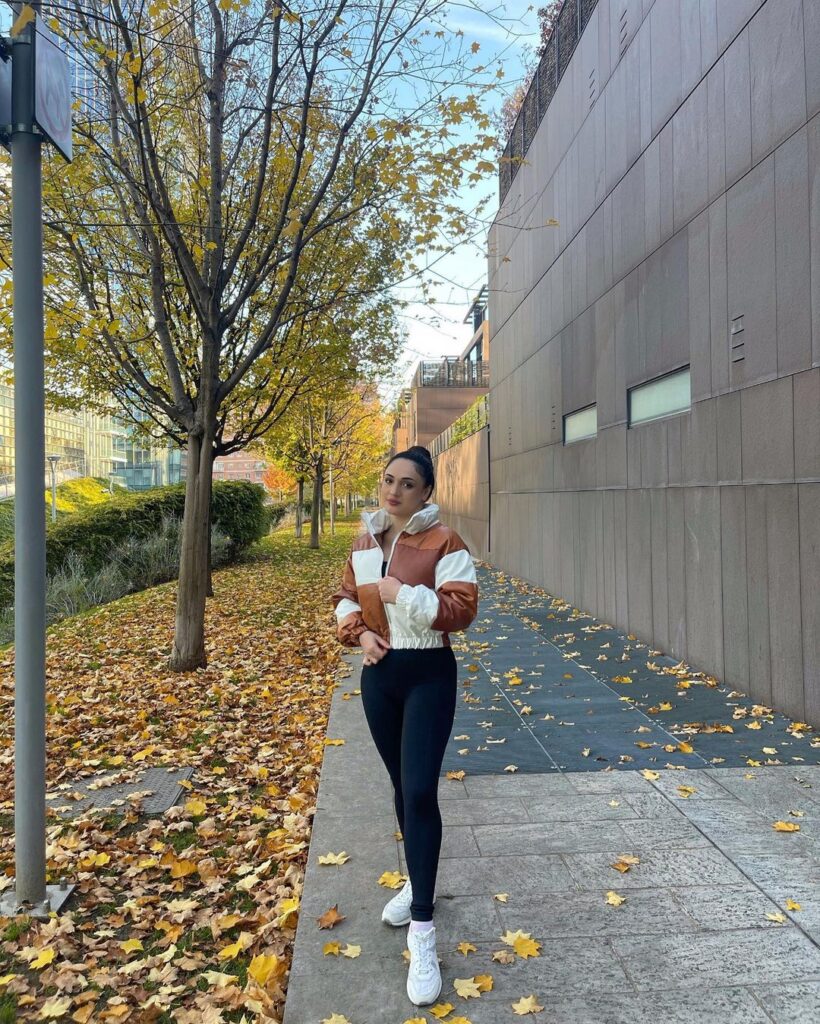 3 – Black + White
White and black seems to be the perfect combo ever. It will give you the professional look that you are going for.
Put on a white blazer and chunky boots to elevate the outfit. You can also let your hairs fall on your shoulder.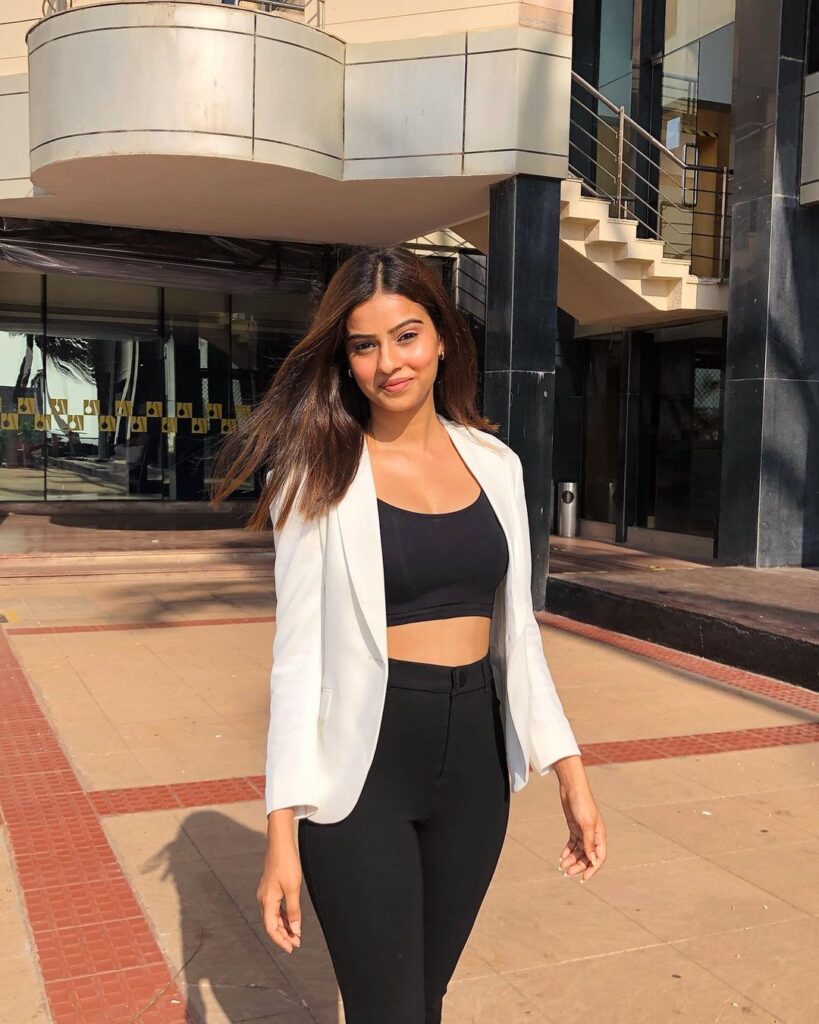 2 – Blue Skirt + Printed Blouse
We all want to look our best on the day of the presentation, and this look is perfect for making an impression. This outfit gives off a vibe that you have all sorted out and are ready to ace the presentation.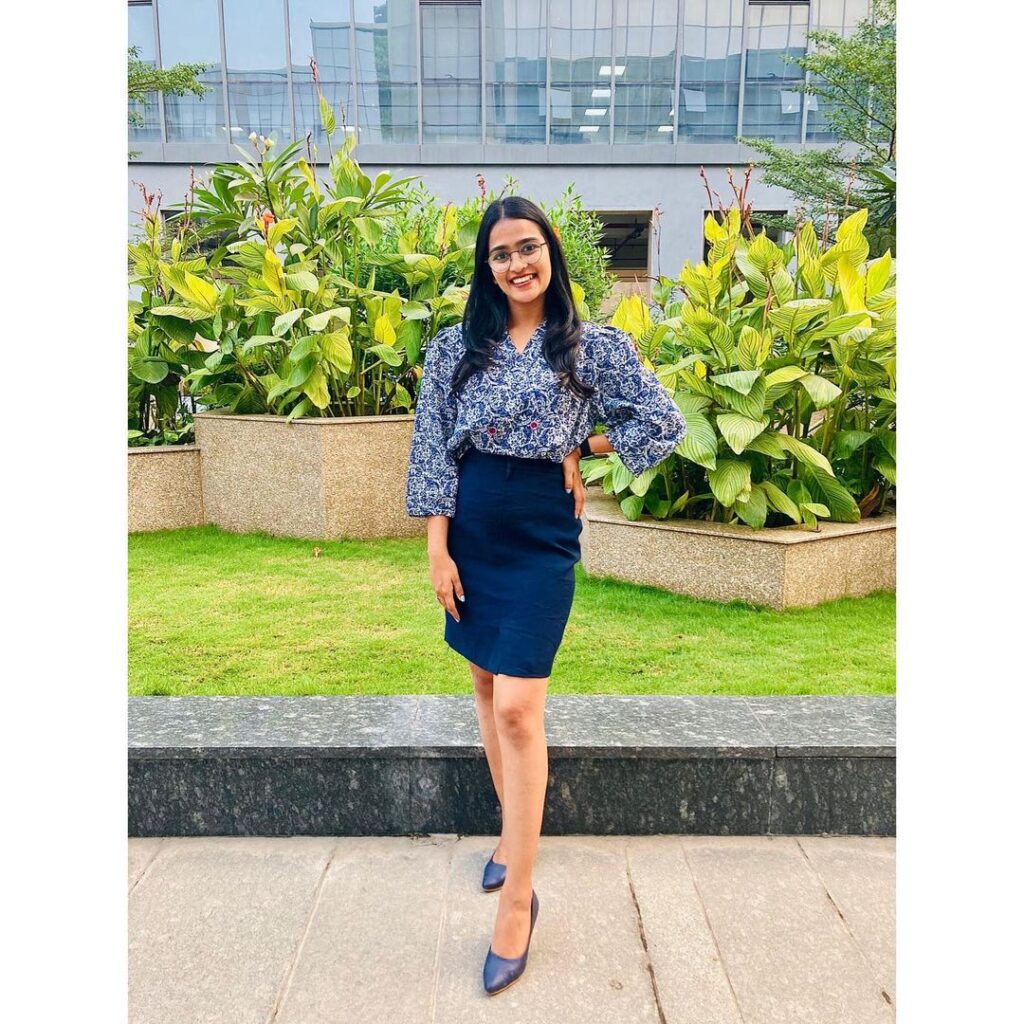 1 – All White + Blazer
We all know how white is the color of purity but also confidence. To achieve this look, put on a white t-shirt with tight pants. You can experiment with the coat but make sure that the patterns are not complex and blend with the outfit.
Add some accessories, and you are ready to dominate.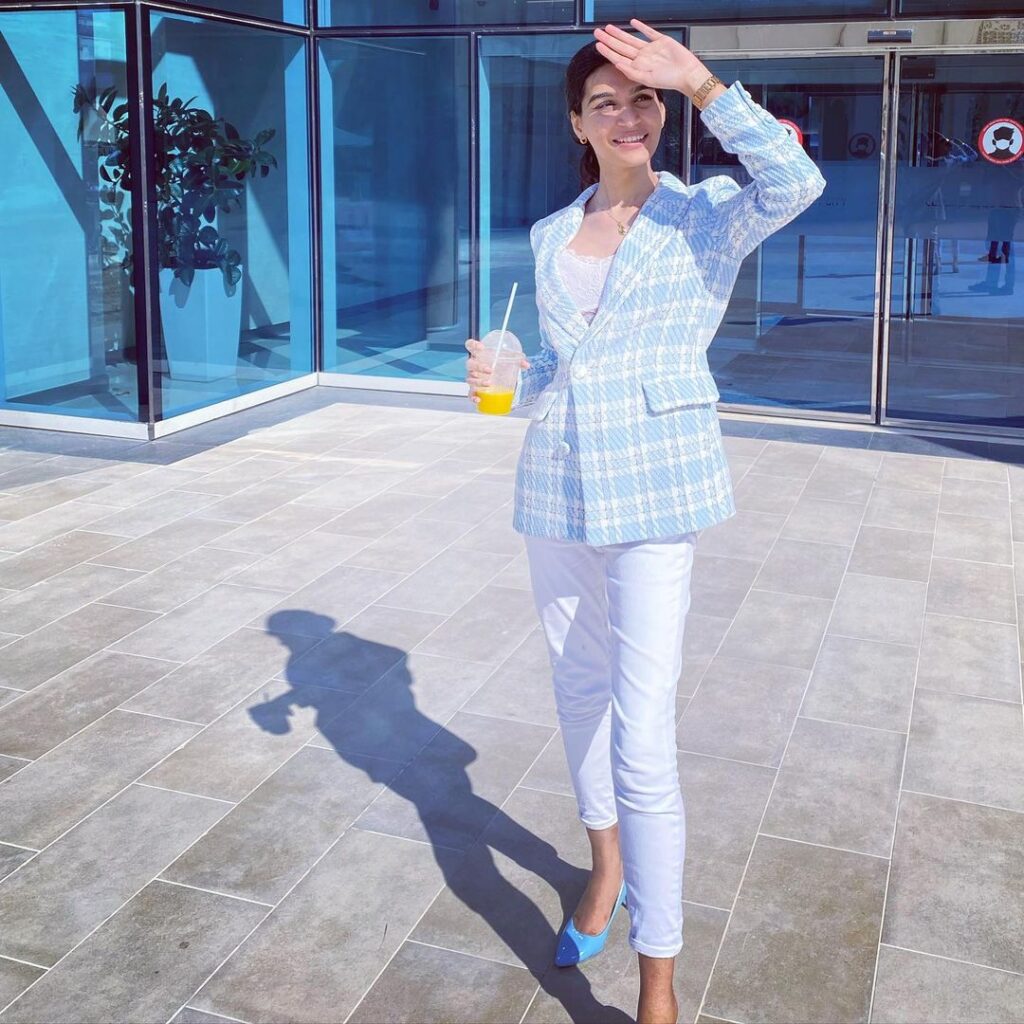 FAQs
Q: Should we go for patterned outfits during class presentations?
A: Yes, you can go for patterned outfits, but the main thing is that you should not bring distractions to the stage. Avoid patterns that are complex and distract the audience. You should design your outfit in a way that helps the audience to focus on your words and not on your dress. Also, try to avoid patterns that make you blend with the background. Go for patterns that are simple, minimal, and easy on the eyes.
Q: What type of clothes one should wear when presenting their topic in class?
A: It is better to go for pants, suits, skirts, and dresses. These dresses will give you a formal look with a blend of casual as well. You should go for these as it leaves a good impression. One more thing to notice is to for an outfit that provides you the perfect fitting.
Tooba is a freelance writer who offers ghostwriting and blogging services. Her niche is fashion, beauty, and lifestyle. When she is not writing, she bakes a cake.