Biker Shorts Outfits – Every fashion influencer out there went crazy ever since Kim Kardashian was seen wearing chic biker outfits. It became one of the top trends of 2019 and safe to say, this trend is here to stay. So why not indulge ourselves with the comfort of it while it's here?
It's not just an article of clothing that you can only incorporate into your gym outfits. Whether you have a dinner planned with your colleagues, or a causal lunch to go to, all you need is a pair of these thigh-clinging shorts!
Oh, and don't worry about how to style them. Because with our style guide, you will find all your queries getting answered! So sit back, and be prepared to get mesmerized because we are pretty sure you are about to learn the versatility these shorts can bring to your cupboard.
What to Wear With Biker Shorts for A Chic Look?
Even though cycling shorts can be worn on a number of occasions, there are still some factors to consider before investing in one. The color, material, style, and whatnot. Lucky for you, we have you covered in that department as well!
These shorts are very much in style and by the looks of it, their popularity is not coming down a notch anytime soon so ensure you invest in good ones.
Tips and Tricks for Creating Versatile Cycling Shorts Outfits
The first thing that you need to know is that when you wear shorts, camel toe is most likely to occur. So make sure to also get a pack of panty liners to prevent that from happening.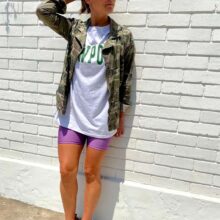 It's best to stick with the basics to play safe. Get black, blue, or brown color shorts. Once you're comfortable, you can experiment with bold colors.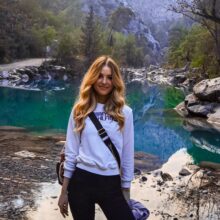 If you aren't sure which tops to buy with your shorts, get a baggy sweater or shirt. Baggy sweater outfits are casual and laidback. The combination of the two is guaranteed to look good on you.
When shopping, make sure to try the articles first. Always remember that they should be comfortable around the waist and not too loose around that area.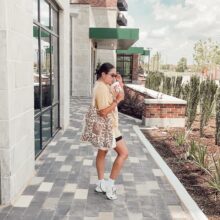 If you're short, wear high-waisted shorts. Style your high-waisted shorts wisely and you will have a flattering and taller look.
With shorts like such, you don't need to wear underwear. Such items of clothing are made up of materials that cover that part for you. However, don't skip out on our first tip!
if you're still unsure about this enthusiastic look, consider following these beautiful biker girls and taking inspiration from them.
20 – An All Black Outfit with Matching Blazer
They weren't kidding when they said less is more. Sometimes you need an effortless and chic outfit for the office. Well, black shorts with a matching top and blazer is just what you need to feel like the girl boss you are!
Don't forget to complete the look with a tote bag, a pair of sunglasses, and of course, loafers. However, don't shy away from a pair of heels if you are more of a stiletto girl.
19 – A Pastel Green Button-Down Shirt with Beige Bottoms
Do you have an event to go to and have no clue what to wear? All you need to throw on is some beige or neutral-colored shorts and a pastel green colored button-down shirt. Put on some boots and a pair of sunglasses and you'll be ready to become the star of the event.
An outfit like this is light, airy, and very easy to carry as well.
You can always wear colored boots like this one right here if you are looking for something to go in contrast with your shirt.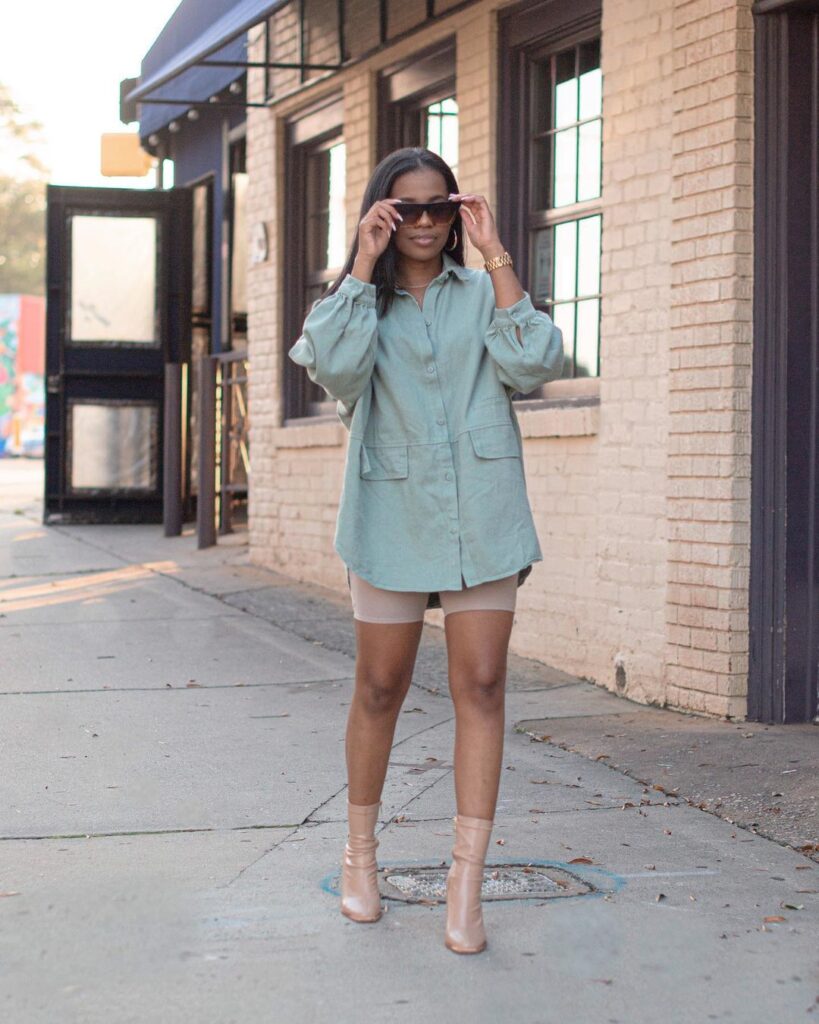 Always give priority to your comfort whenever you are putting an outfit together. Especially when you are looking for outfits for daily wear.
The combination of any bright color with grey looks nothing less than fabulous. Hence, get some bright pink color bottoms and a grey sweatshirt for those evening walks.
17 – A Sheer Tank Top for A Cool Summer Look
During one of those hot summer days, all we need is an outfit that is airy, but also one that can look cool when worn as well. So, to fit an outfit under that criteria, get a sheer neutral-colored tank top and wear it with black bike shorts.
Underneath the tank top, you can either wear a bra or a sports bra. Complete your look with a cross-body bag and a pair of sandals or wedges.
A striped t-shirt with black shorts is all you need to pull off that effortless cute look. An outfit like this is perfect for an outing with friends.
Complete your look with some minimal makeup and a mini backpack. For shoes, you can either wear ankle-length boots or a casual pair of sneakers.
15 -A Blue Button-down Shirt with White Shirt
Some girls are afraid to style basic colors together. If you are one of those then here is your sign to try styling one. Black shorts with a white shirt and a blue button-down shirt on top is the perfect pairing for these colors. The end result will make you look snatched!
Don't forget to keep a handbag and of course, your sunglasses.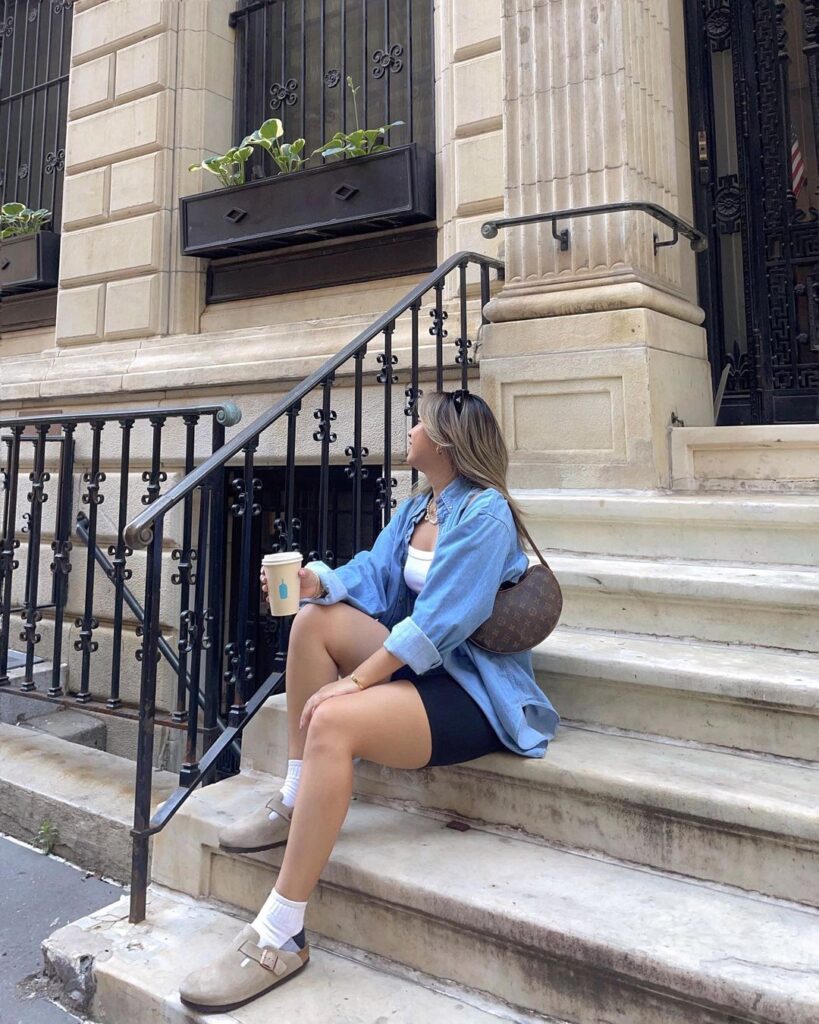 14 – A Charcoal Grey Sweatshirt
Need to run some errands? Well, who is to say you can't look on point while doing them? For that quick grocery run, put on some shorts and a charcoal grey sweatshirt. End your look with a pair of sneakers and some minimal jewelry.
13 – A Long Coat with Matching Set
If you have a job interview to go to or a very important meeting to attend, try this outfit to make an impression. Just simply put on a matching set and a long coat over it. End the look with boots and get ready to show everyone who's in charge!
12 – Spice It Up With A Graphic T-shirt
Biker shorts outfits are here to stay, so why not add something extra to amp them up?
Black on black has always been a classic. However, when it comes to shorts, you can always spice things up. Like pairing your shorts with a graphic t-shirt. To add some bling, wear some minimal silver jewelry and gloss.
11 – A White Button-down Shirt with Brown Shorts
Now, who in this day and age doesn't own a classic white button-down shirt? If you don't have one in your possession yet, then get one to help yourself with an outfit like this.
This outfit will be perfect for a casual lunch with friends, or a study session at the coffee shop. All you need to wear are some brown bike shorts with a white shirt. Put your hair up for a more sleek look.
10 – Add A Black Puffer Jacket
Wondering how to wear biker shorts? Well, you can wear them with anything, and this next idea stands true to this statement.
Looking for a casual and comfortable university outfit? Look no more! Simply put on a puffer jacket on top of your biker shorts outfit set. Wear sneakers to complete the whole look because comfort first, right?
An outfit like this is of course only suitable to wear in autumn. For a more summer look, check out our next outfit idea!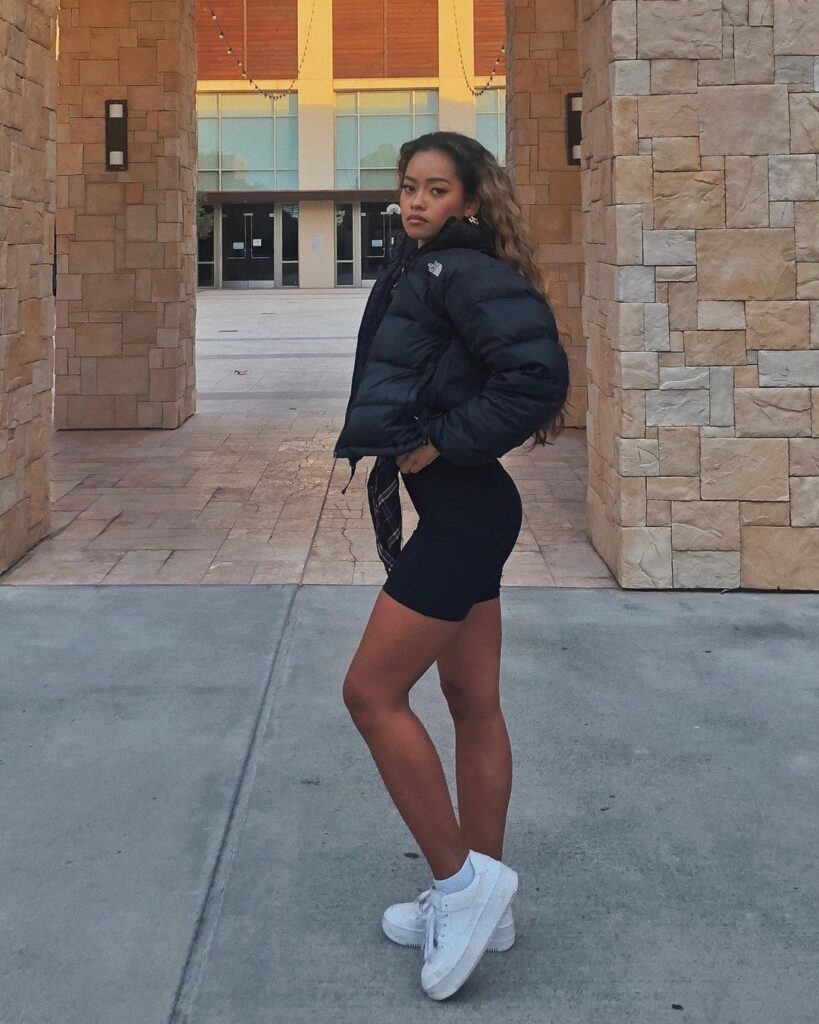 9 – A Black Striped T-shirt with Maroon Shorts
On days when the sun is shining its brightest, what is that thing you need to acquire the most? Sunglasses? Yes, but apart from that, you need an outfit that will sit well on your skin, while also making you look hot. Not to forget, an outfit that won't make you sweat buckets.
So, for days like those, just grab a black striped t-shirt and a pair of maroon bike shorts. End your look with black converse sneakers and that's it!
One simple rule to follow during summers: try to dress as minimally as possible for an effortless look that's easy to carry.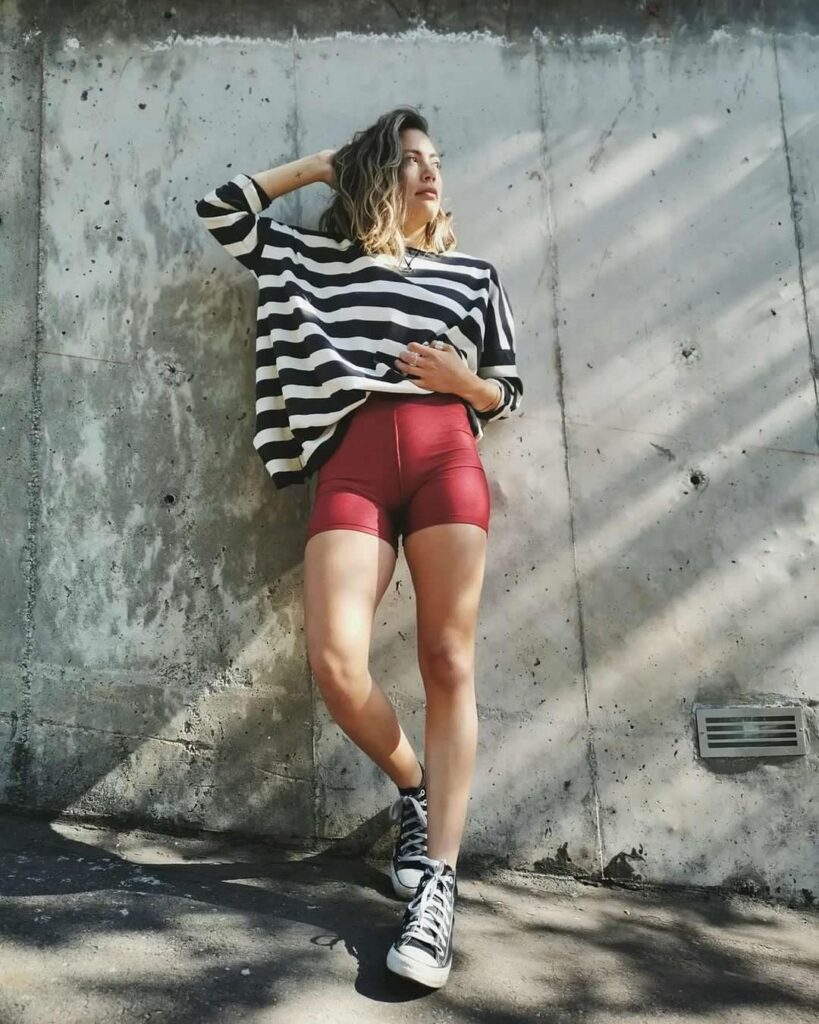 8 – Denim Jacket with a White Shirt and Maroon Shorts
It's time to get that denim jacket out because, with this next outfit inspiration, you would want to wear it immediately.
A light blue washed denim jacket with maroon always looks a stellar combination. For that reason, pair your jacket with a white shirt and maroon shorts. Put on white sneakers for a clean sleek look.
7 – Get Funky Printed Sets
Life is way too short to wear boring matching sets. So, for your next jogging session, don't be afraid to wear something funky and out of the box. Keep an eye out for printed matching sets and get them for your wardrobe.
You can wear it in the evening for jogging, and then simply replace your sneakers with a pair of heels if you have a night event to go to. A matching set like this can prove to be versatile in more ways than one!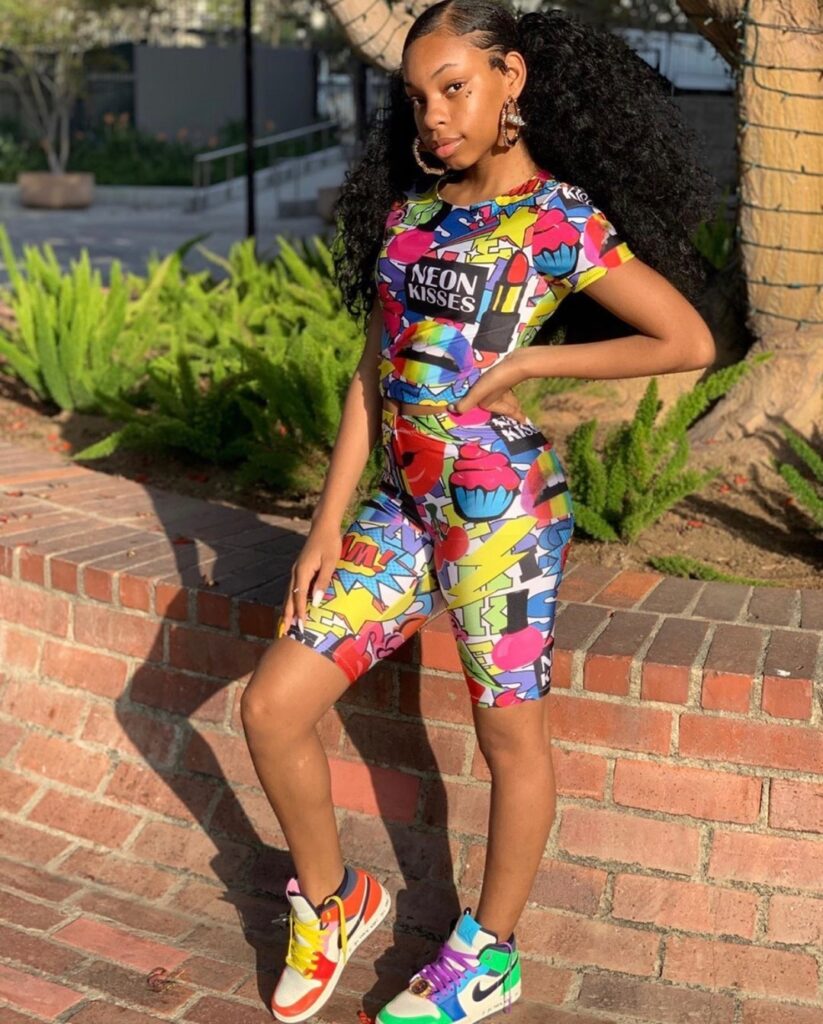 6 – A Black Matching Set with Neutral Color Sweater
How about an outfit that includes the most loved fashion trends altogether? We are talking about chunky loafers, black shorts matching set, with a plain colored sweater on top.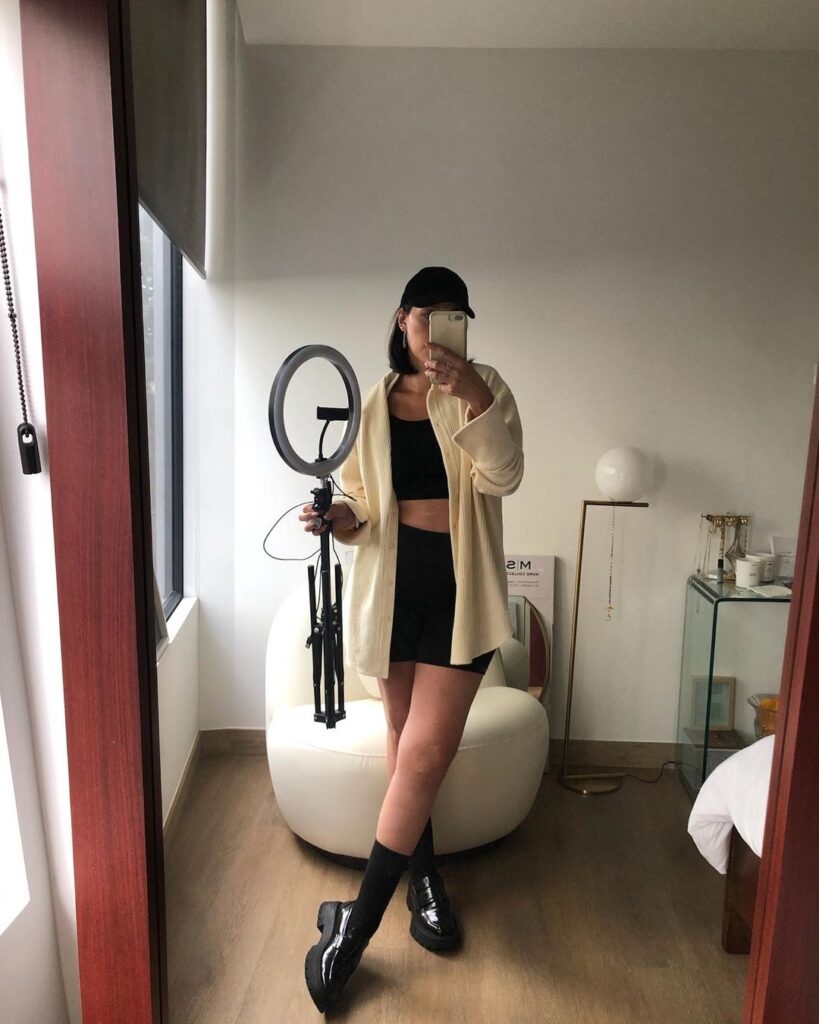 5 – Blue Button-down Shirt with Ribbed Top
A casual outing requires a casual fit. For that reason, pair a ribbed black top, with shorts, and a blue button-down shirt. Button-down shirts have been a craze over social media lately so why stay behind the latest trends?
Don't forget to accessorize with gold jewelry to accentuate your features and take your outfit up a notch!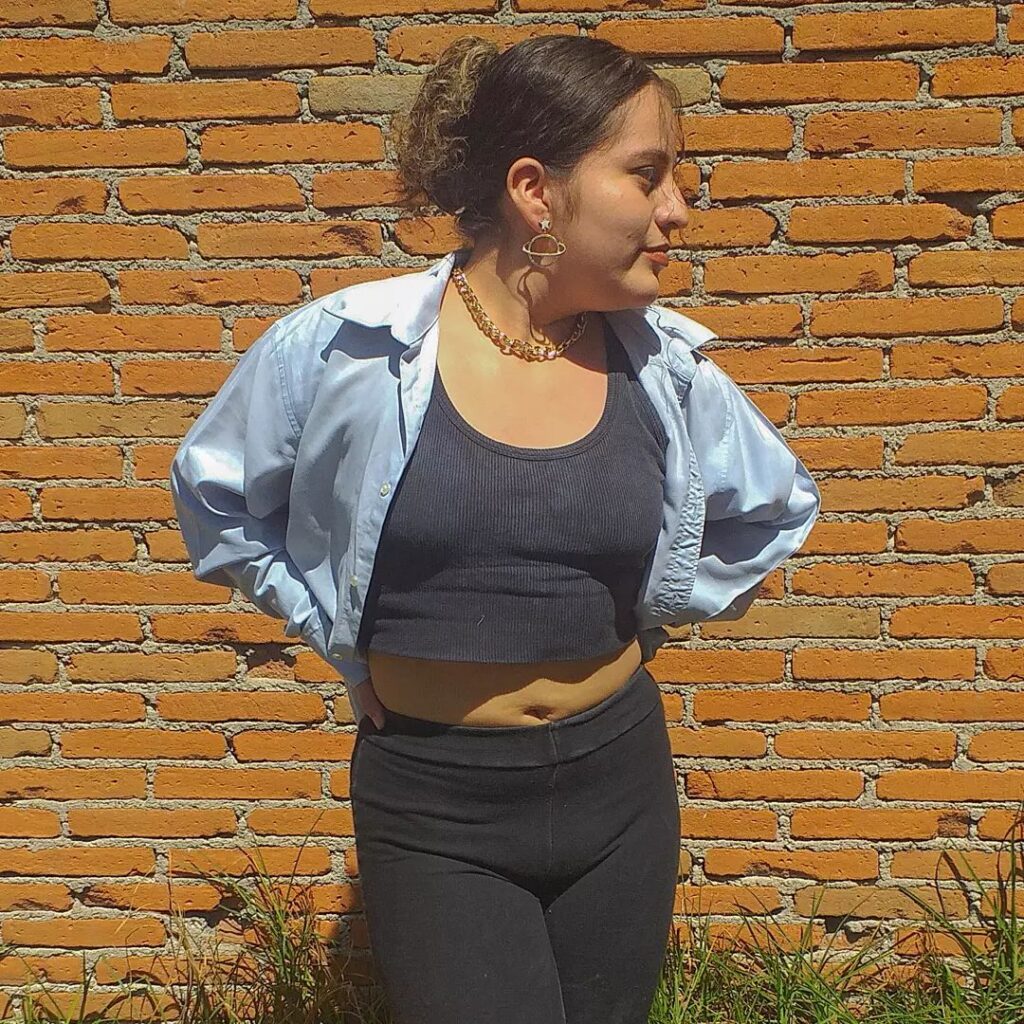 4 – A Graphic Black Shirt with Bright Orange Bottoms
Even though getting basic colored clothes is always a safe choice. Don't be afraid to play with colors. Get orange-color bottoms and wear them with a black t-shirt to stay comfortable yet look chic at the same time!
Keep your makeup minimal and for a cool look, wear a pair of matching sneakers like these here.
3 – Lilac Set with a White Jacket
If wearing something pastel-colored has been on your bucket list, now is your chance to avail it. A lilac-colored matching outfit set sounds like a dream, imagine how good it will look when you wear it?
An outfit like this will make the perfect summer look. You can also wear it while on vacation. To compliment the look, wear a white jacket on top.
2 – Laidback Look with White Sweatshirt
Luxury is all about comfort, and we all deserve something of that sort every now and then. For a self-care day, feel even better with a white sweatshirt and matching shorts.
Wearing white is proven to automatically put you in a good mood. So opting for simplicity might just do the trick!
1 – Beige Top with Accents of Gold
Were you looking for biker shorts outfits with heels for a night out? Well, we have you covered. To glam up in style (and comfort) put on beige bottoms and get a top like this one here.
Accessorize with gold jewelry, and put on a soft glam look.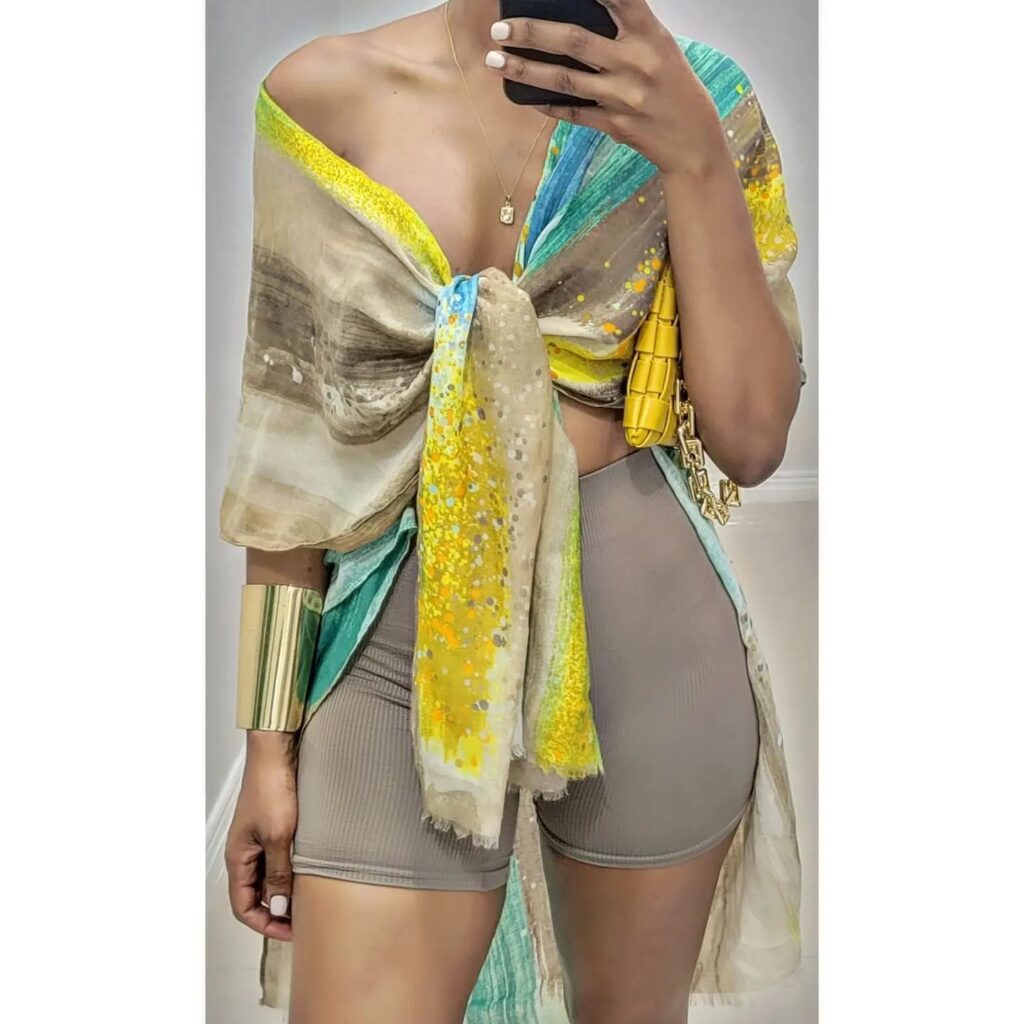 FAQs
Q. Are biker shorts still in style in 2023?
Ans. Nowadays, anything that can be versatile and comfortable simultaneously is up for keeps. Biker shorts happen to be under this strategy as well. So to answer this question, yes, these shorts will be in style not only in 2023 but for years to come after that. They are comfortable, can be worn throughout the day, and not to forget how well they complement the legs!
Q. What is the current most popular style with cycling shorts?
Ans. Bike shorts styled in a vintage way is the current most popular style. A button-down shirt, a baggy sweater vest, and some cute sneakers. All of this paired with shorts is enough to swoon anyone off their feet.
Q. Which type of biker shorts are mostly bought?
Ans. Bike shorts that are skin-tight and padded are most frequently bought.
Q. Where to buy biker shorts?
Ans. Check out Amazon and Walmart for the best quality clothing items.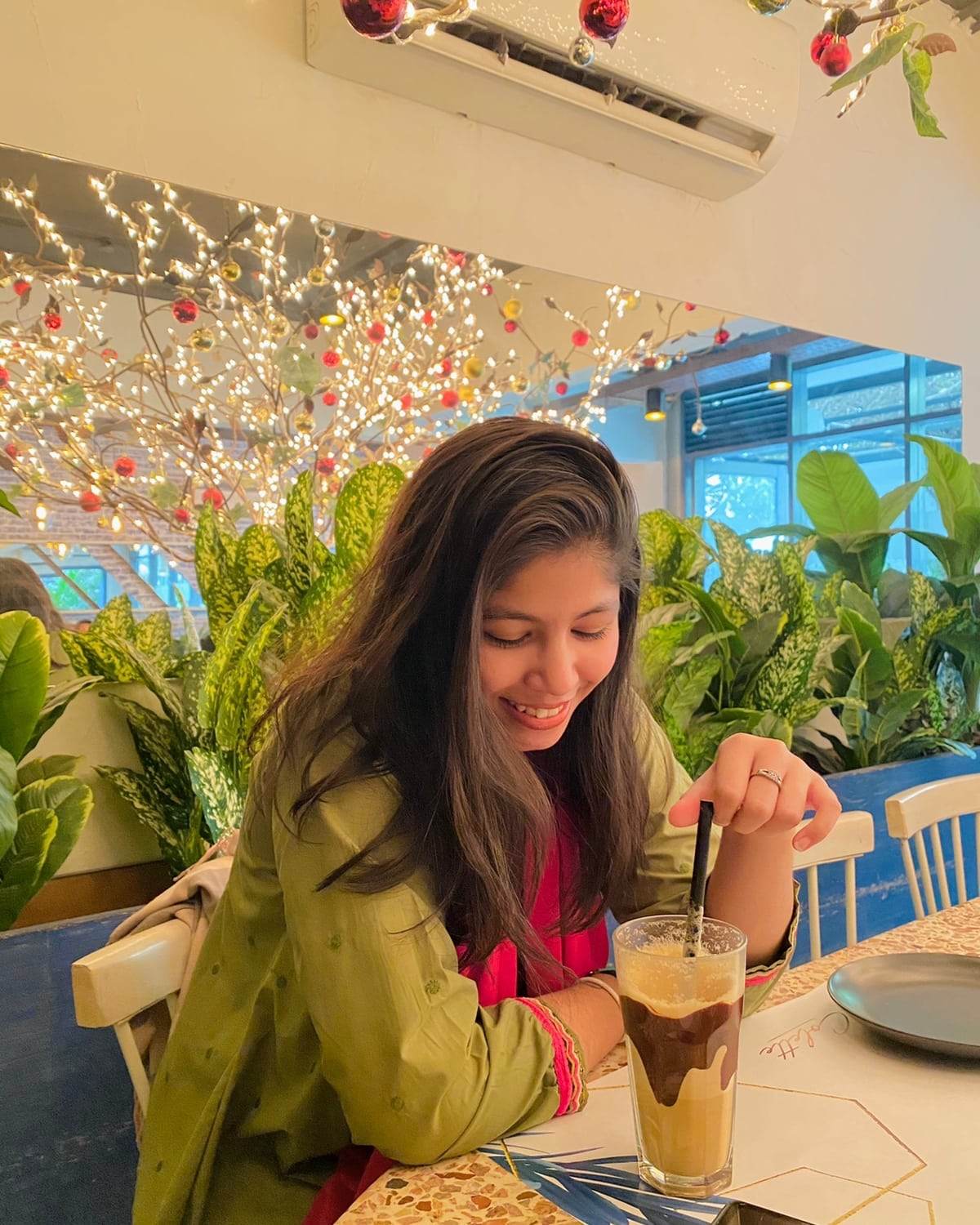 An ambivert, who is feisty in her own unconventional ways. Nabiha is a senior-year medical student working as a part-time freelance writer. She has experience in various niches including fashion.