How to wear bomber jackets for men. Men in uniforms have always inspired the fashion industry, and it won't be wrong to say that a lot many fashion pieces are truly inspired by military style. From ancient times till today many styles are adopted from them.
Bomber jackets, which date back from the era of World War II were used to keep the men warm in chilly winter days, and keep them safe from the winds of the winter are now a huge fashion and style statement. From army to civilians everyone loves bomber jackets, in fact now these have become a huge in women's fashion too.
How to Wear Men's Bomber Jackets Stylishly
Flight jackets, most commonly known as bomber jackets were first seen during World War I, and it became more popular by the pilots during World War II. These leather jackets were worn to keep pilots warm in high-altitude sorties.
It has come a long way from its military origins, transitioning from the literal runway to a more fashion-oriented setting. This wardrobe staple has since been adopted by every man, be it British punk rockers or pop-teen heartthrobs. Having a thick and well-insulated fabric, it is usually worn by men to cope with the cold weather. But here's the catch, it's also suitable for summer and spring seasons, especially if it's made of cotton.
Being an essential part of the emergence of subcultures through the 60s and early 80s, men from the military, along with civilians wear the traditional bomber jackets, which look fashionable and so organized and smart.
Before buying one, you might want to consider the following factors: fit, fabric, fastening, and color. Plus, I recommend you get the minimally designed ones, so it can easily be styled with almost every outfit you have in your wardrobe. There are several types of bomber jackets, namely:
Polyester. Best for spring, its lightweight properties make it a good choice for layering your outfit regardless of the weather.
Wool. Suitable for winter, it is water-resistant and comes in a variety of textures.
Suede. It is one of those higher-quality fabrics, designed to give you a smart and stylish look.
Leather. It is a common type of fabric with which many different types of bomber jackets are made.
Aviator flight. This can be seen in films that did a great job in incorporating timeless leather bomber jackets into total trendsetters until today.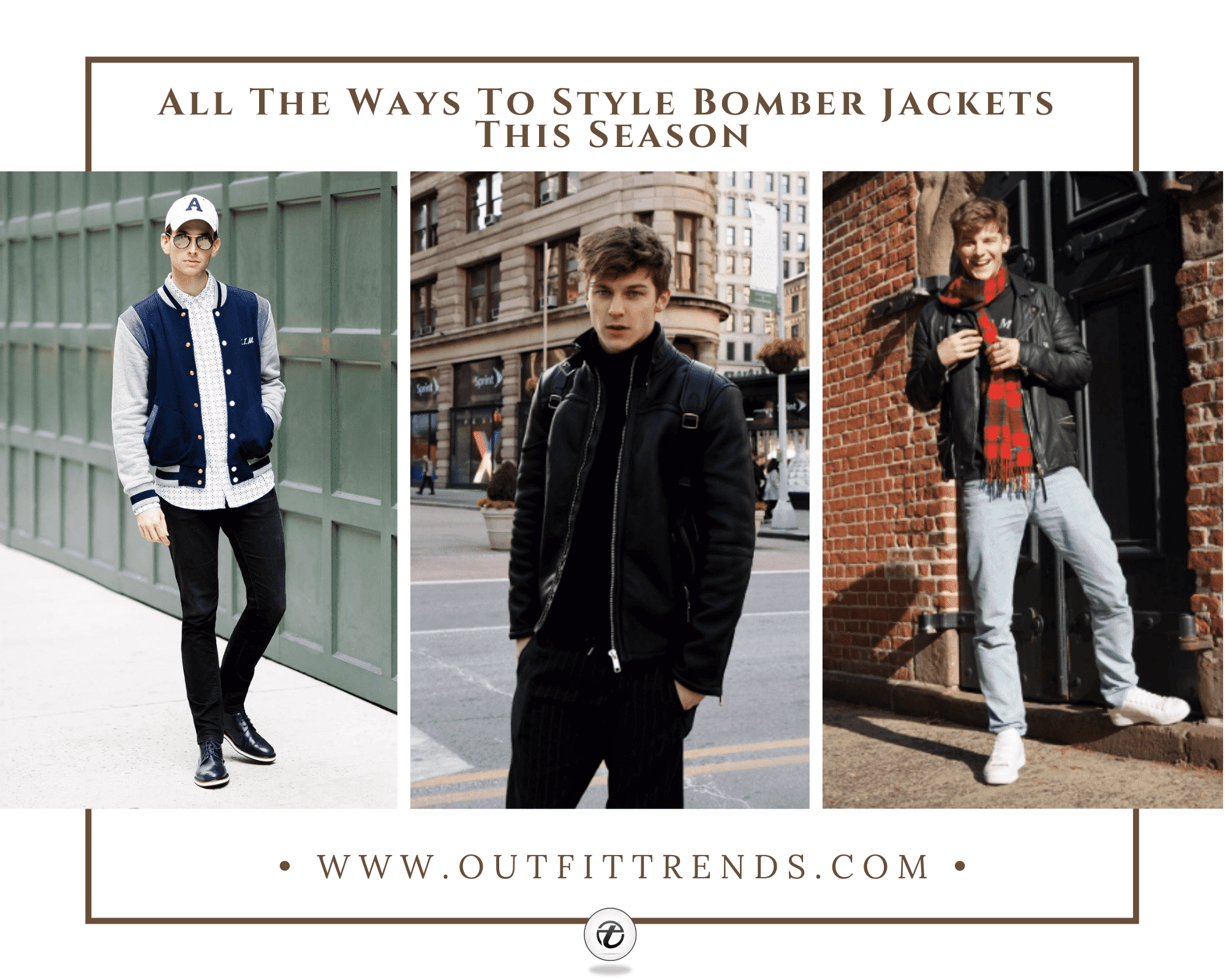 As easy as it is to style it for women, for men it is not generally an easy task. Well, well, well, worry not dear men, we bring you all the ways to style your bomber jackets and stand out!
Here, we have listed some ways to style a bomber jacket. This is to help you figure out which clothes are best paired with a bomber jacket, depending on the occasion, the weather, or your preference.
↓ 32 – What Pants To Wear with Brown Bomber Jacket?
If we have to name one combination here, it would be a brown bomber jacket with khaki pants. Not only that it is monochromatic, but it can also be worn for any occasion. It's a timeless and classic outfit.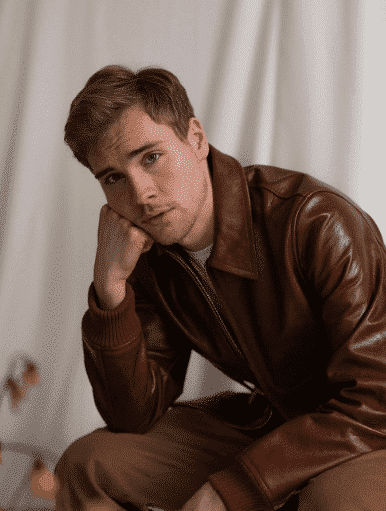 ↓ 31 – With Suede Boots
Suede bomber jackets have a texture that gives out a cool multi-tonal appearance to the incredible softness. Base the color choice of the boots from the jacket or the pants.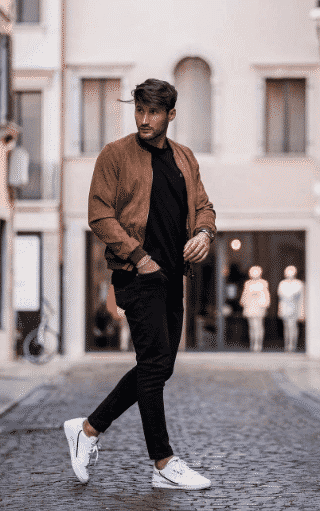 ↓ 30 – Funky Bomber Jackets With Black Pants
This style is suitable for semi-formal events and especially for young boys or teens. It's an outfit that can be an alternative for suits and tuxedos. To add a different flavor to your style, have a bomber jacket with some colorful prints and patterns in it.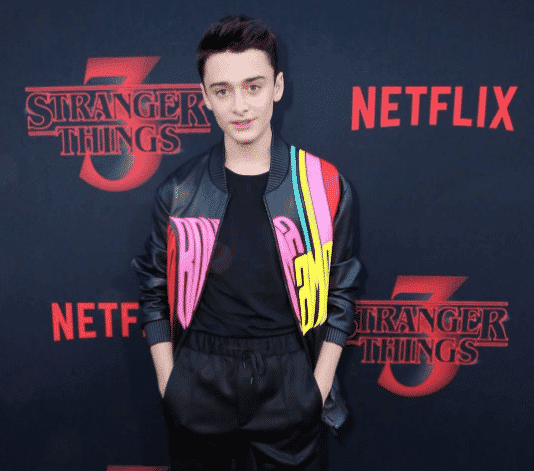 ↓ 29 – With Denim
This classic piece of garment has always been in vogue for everyone. It can never gone out of style. Be it a solid washed look or the faded style of denim, it is a perfect match for all types of bomber jackets, especially for the blue and black ones.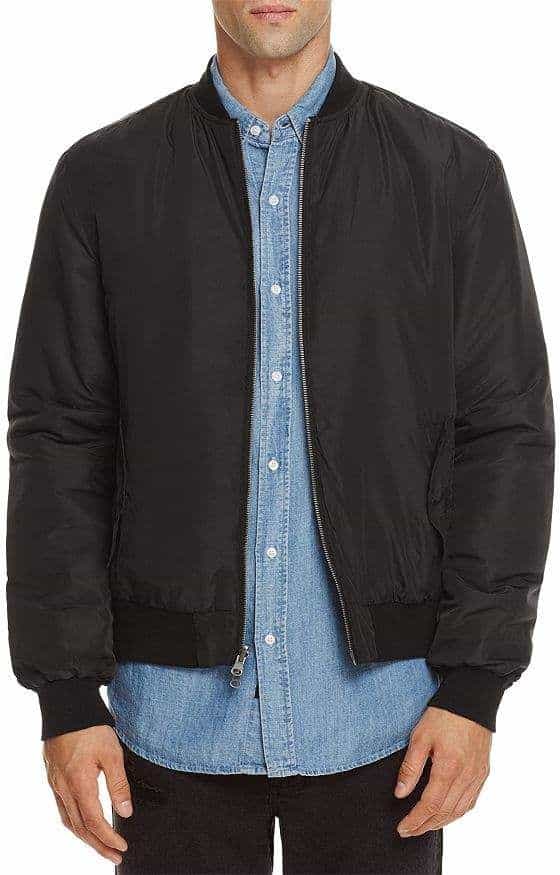 ↓ 28 – Layer Bomber Jackets Over Striped Shirts
An undershirt or some trousers with stripes or unique patterns of lines can be another stylish option. Try it and you'll see for yourself. Horizontal stripes are best for skinny guys, while the vertical ones are great for not-so-tall men.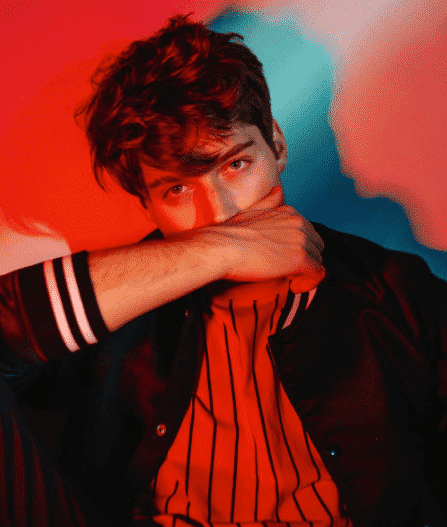 ↓ 27 – With Polo Shirts
Polo Shirts can always save the day. Wear them with your bomber jacket. It might be one step ahead of T-shirts, but it is quite a practical option all the same, especially on days when you're in a hurry.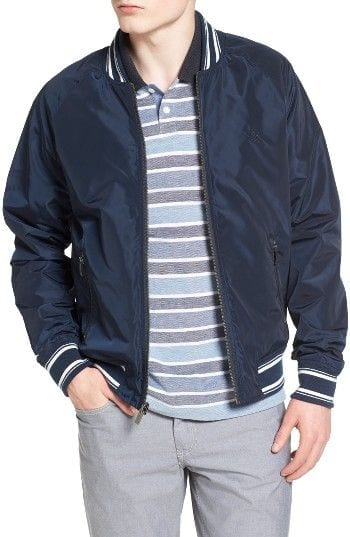 ↓ 26 – With a Pullover or Roll Neck Sweater
A sweater with almost the same color as the jacket would make a good combo. Prefer to wear jeans for this style.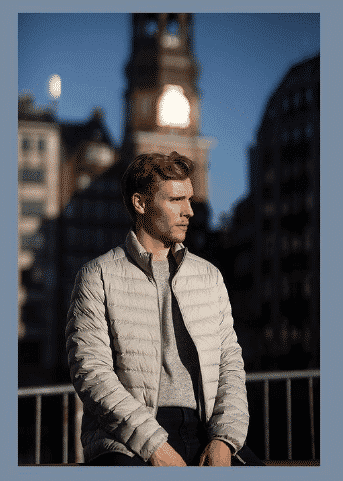 ↓ 25 – With Flannel
Regardless of the color, you recognize a checkered shirt when you see one. Aside from it's stylish enough for having a unique pattern, a red flannel shirt would look better if worn as an undershirt for a black bomber jacket.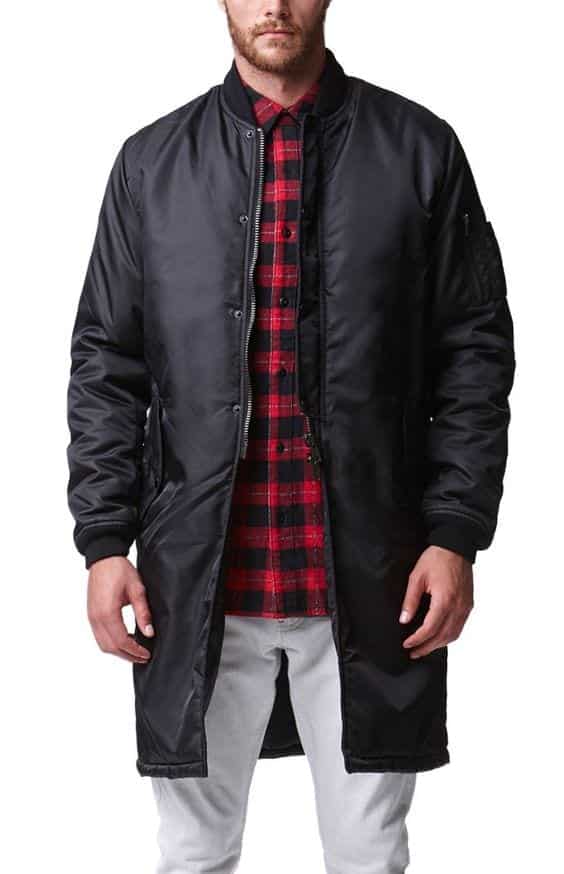 If you're not a fan of flannel shirts, you can go easy by trying out a flannel scarf first.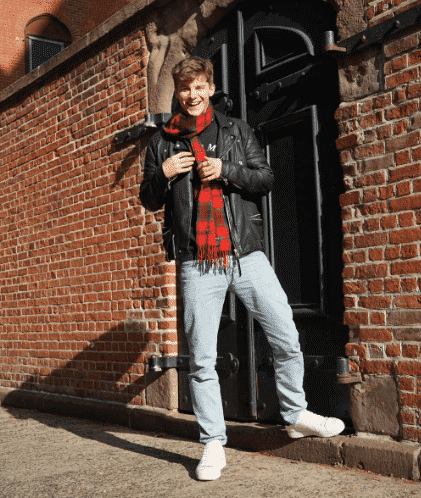 ↓ 24 – With White Tank Tops
You're in for a long road trip? Assuming that it's hot outside but you want to maintain your style, this could be your go-to option.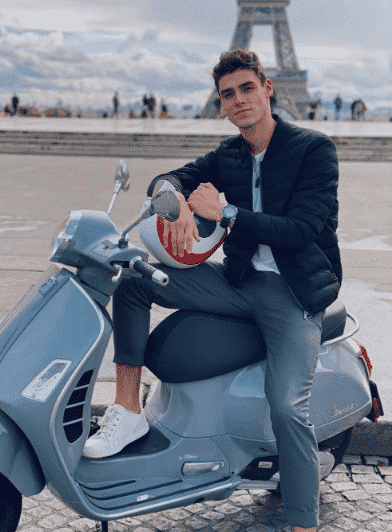 ↓ 23 – With Turtlenecks
Nothing looks more elegant than an outfit consisting of a black roll neck and a leather bomber jacket on top of it. It creates a silhouette like no other. This style is best for traveling. This sexy black bomber jacket is from Zara.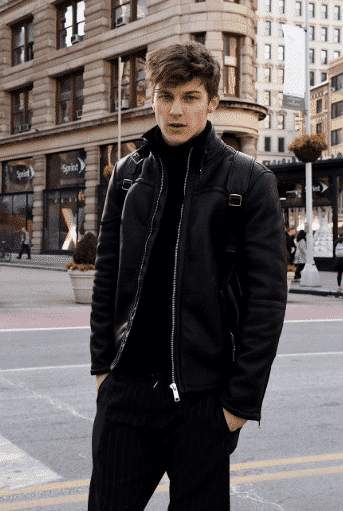 ↓ 22 – Can You Wear Bomber Jackets To Work?
Achieve that fresh and clean office look. Wear your bomber jackt with a dress shirt underneath, and with grey chinos. A tie is optional. It becomes smart casual when you use the bomber jacket as a replacement for a blazer.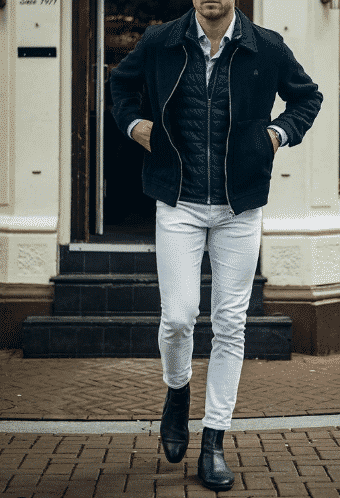 ↓ 21 – Monochrome
Try a black bomber jacket with a plain black shirt, and some black chinos. Then complete the look with the best boots you have. This look has been created using clothing items from Zara.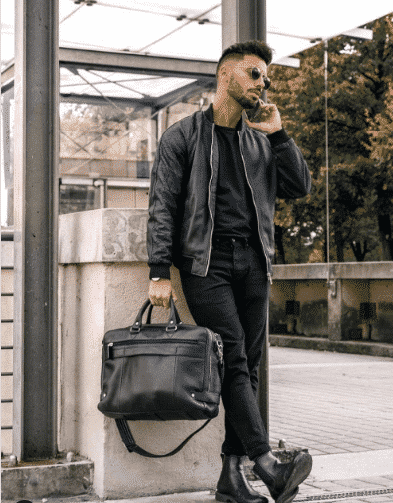 ↓ 20 – Street Style
Wear it with a white T-shirt underneath, and with blue trousers. Some white sneakers would finish off the look. This is like the most practical move to style a bomber jacket.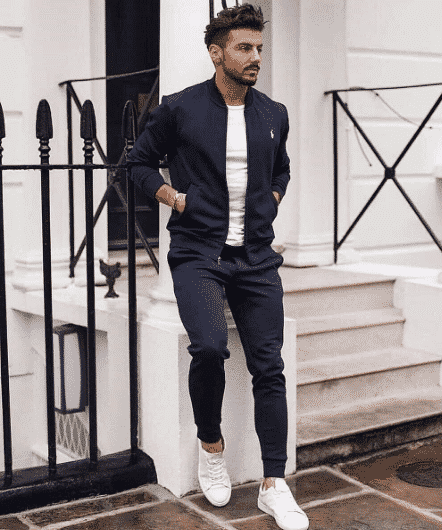 ↓ 19 – Semi-formal Way to Style Bomber Jackets
A plain leather jacket is essential, it doesn't just give a classy look but it is also an effortless style. A plain leather jacket can be styled along many sorts of attires. It can be kept casual with a tee shirt and a pair of jeans or can be carried out formally with dress pants and a shirt.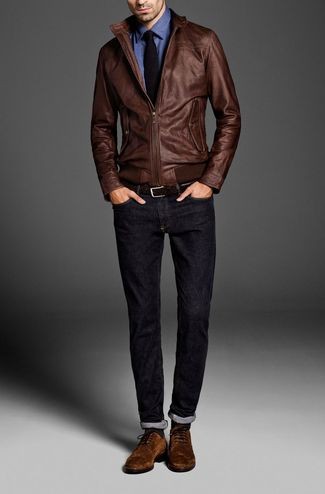 ↓ 18 – Nylon it Up
A nylon bomber jacket is perfect to glam up a little, doesn't add too much drama and still keep you looking elegant for the event. Nylon jackets are the traditional bomber jackets, with time they've also shifted to being slim fits which are also preferred by a lot of men.
↓ 17 – Lightweight Bomber Jackets
Summertimes call for less layering and something easy to wear. A typical bomber jacket is a big no for hot summer days, so with the evolution in fashion, for hot summer days lightweight bomber jackets are the easy pick. These can be combined with simple clothing and yet look elegant and smart.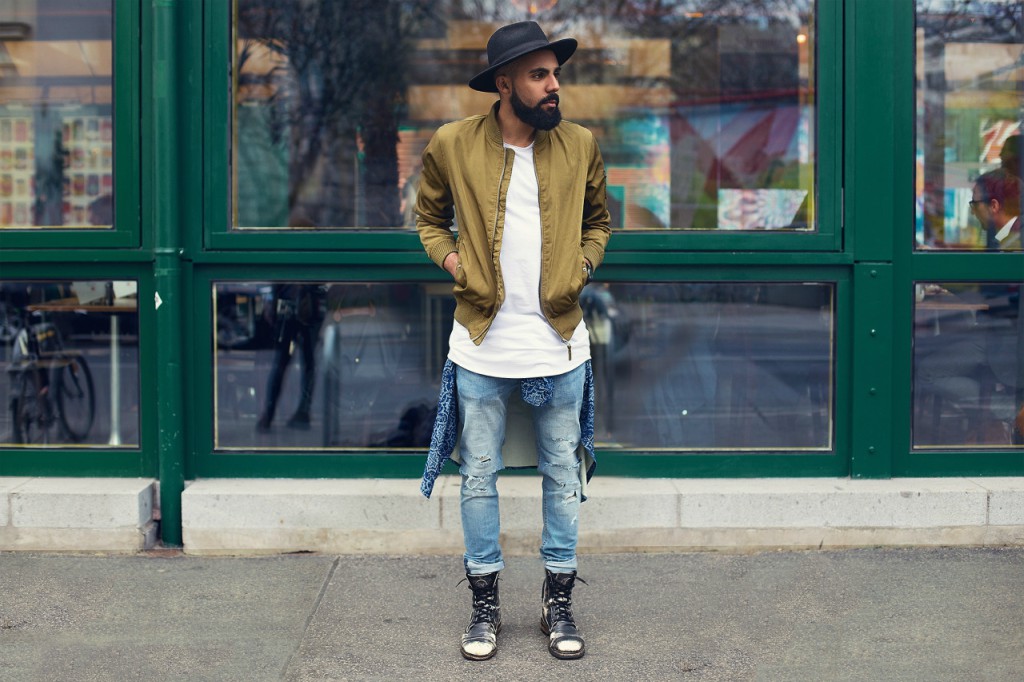 ↓ 16 – Wear With a Printed Shirt
Always wearing jackets over plain shirts become boring, why not style them up with something printed? A printed shirt adds a lot of style and charm. It instantly uplifts the entire dressing, add colors and does not seem boring at all.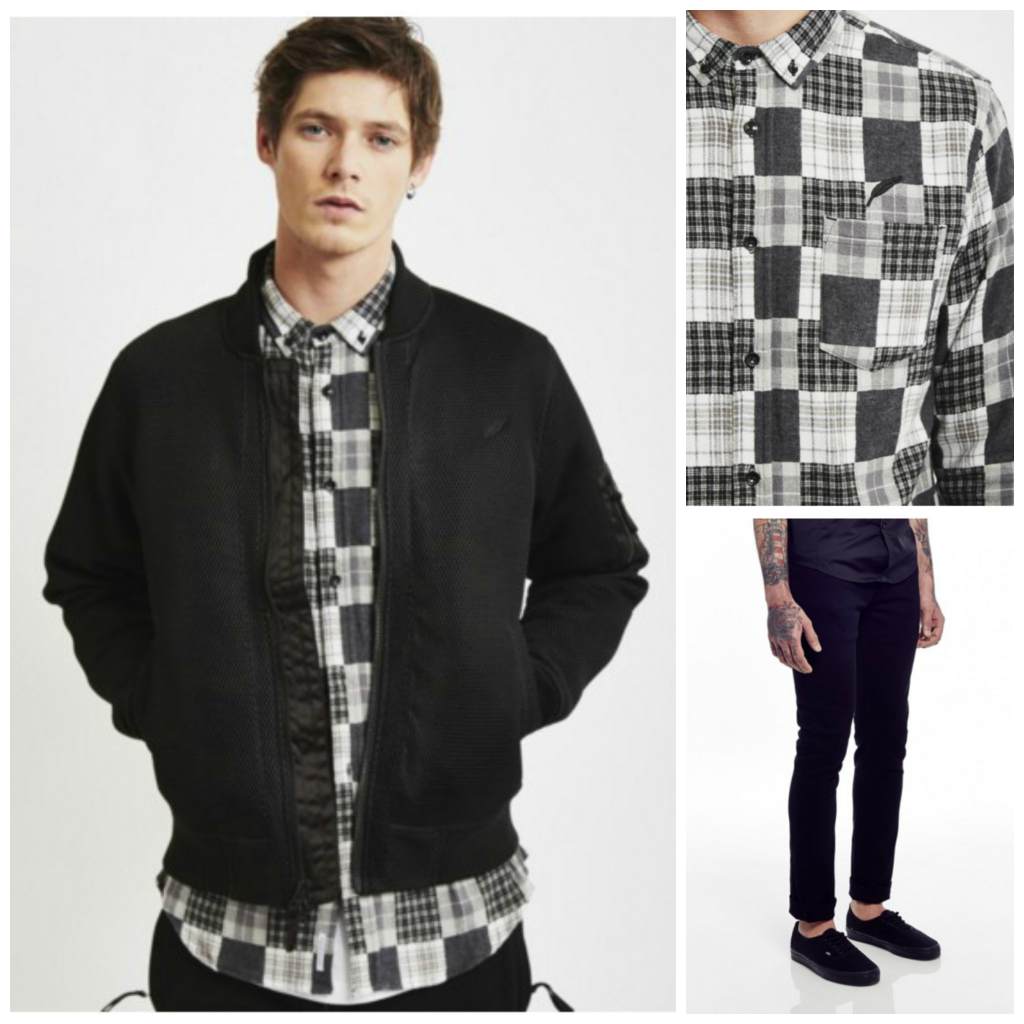 ↓ 15 – Pair Up with Ripped Jeans
Yes, you read this correctly, styling and pairing up your bomber jackets with ripped jeans give a casual look and is absolutely fashionable in its own way. It is much preferable if these are combined with skinny denim and trainers to achieve a much casual look. Here are some more Men Ripped Jeans Outfits.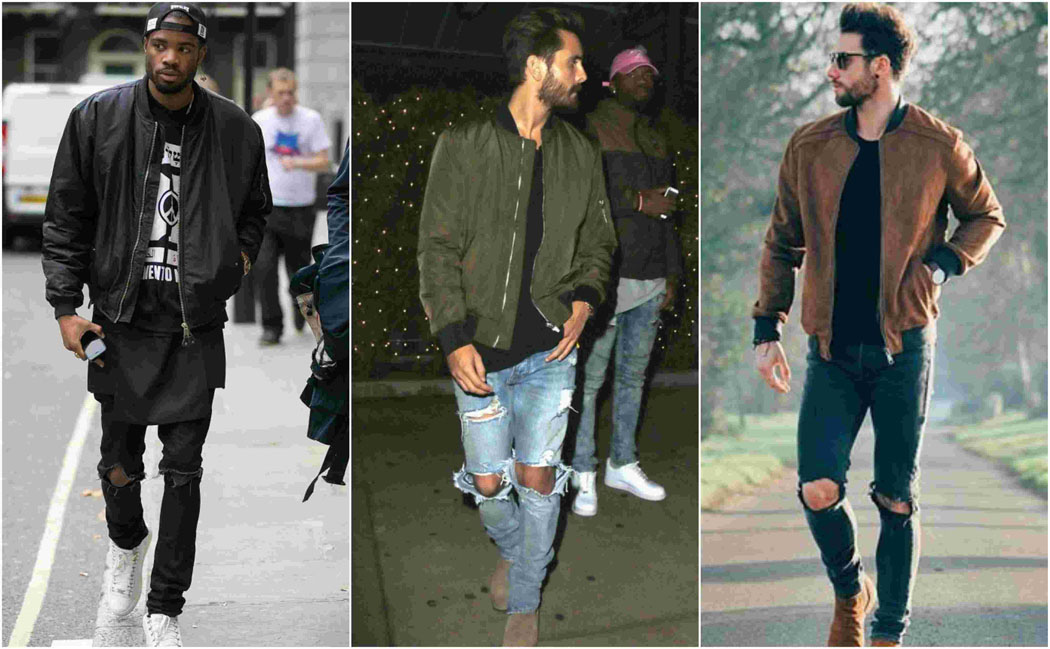 ↓ 14 – Go Single Toned
Every once in a while try going single tone with your bomber jacket, that is, your entire attire should be in one tone. From the tee/ shirt and the pants along the bomber jackets shall be of one color. This can be used for both casual and formal purposes.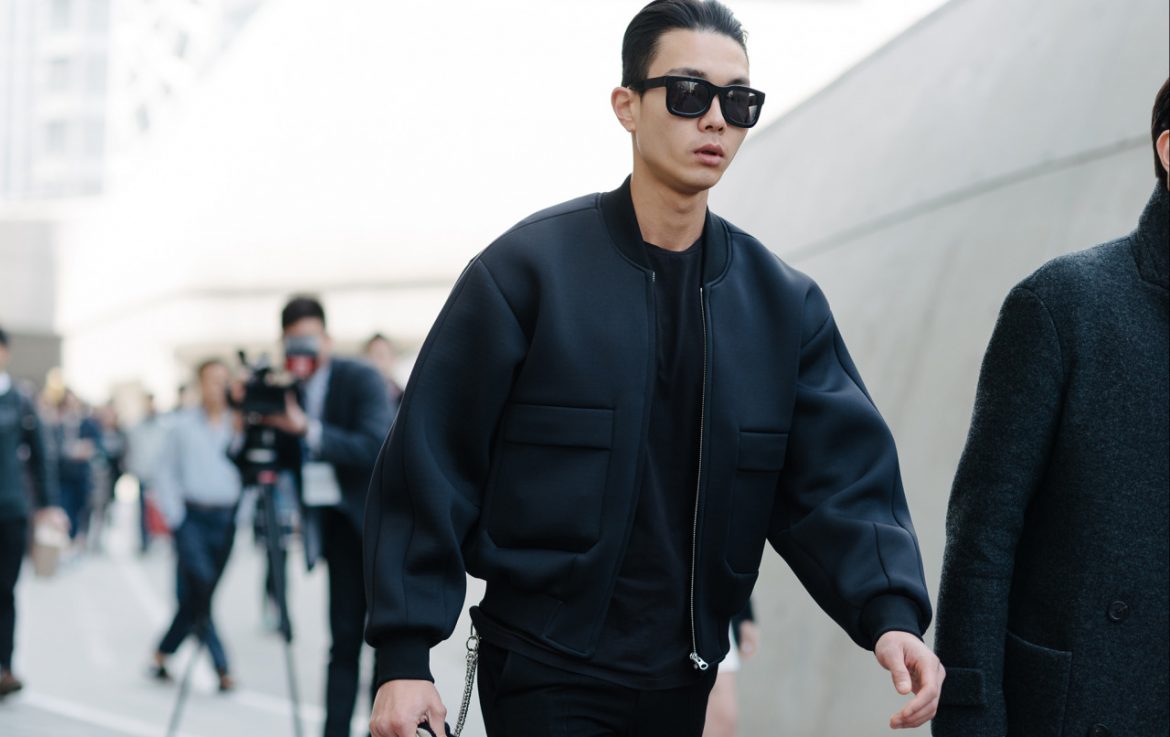 ↓ 13 – With A Woolen Turtleneck
Winters are usually severe, so in order to keep you stylized men can also wear bomber jackets on woolen sweaters and tops. Since bomber jackets are usually baggy and a little oversized jacket doesn't hurt anyway! Wear a woolen sweater inside and combine it with a jacket to complete the look.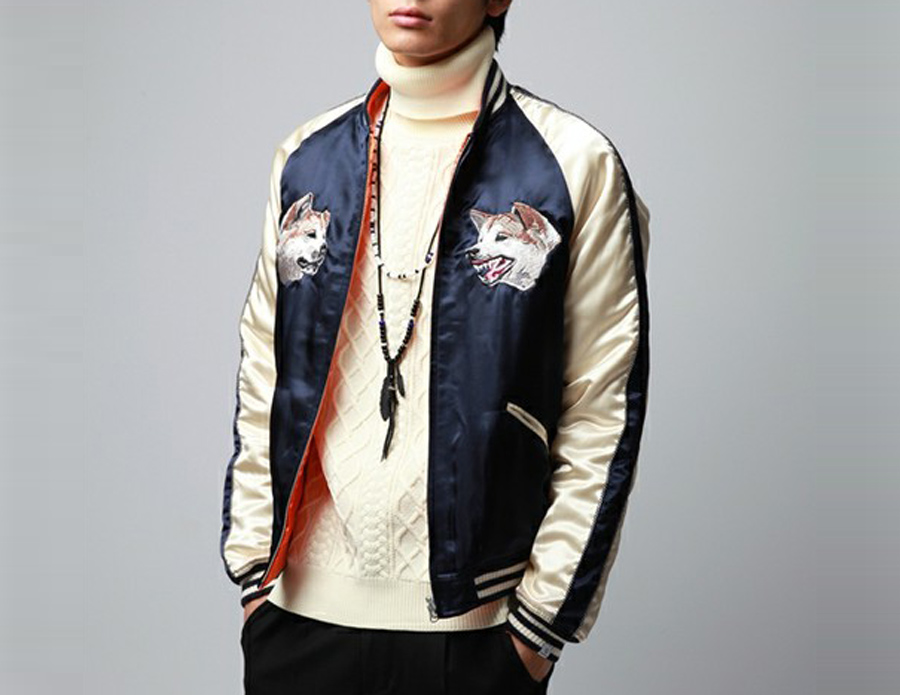 ↓ 12 – Longline Bomber Jackets
Longline bomber jackets are a new addition to this line. The advantage of these over the typical ones is that it is much tailored and isn't as baggy as the traditional jackets. Plus these look much more stylish if they are worn out in single neutral color and add a classy touch to the entire attire.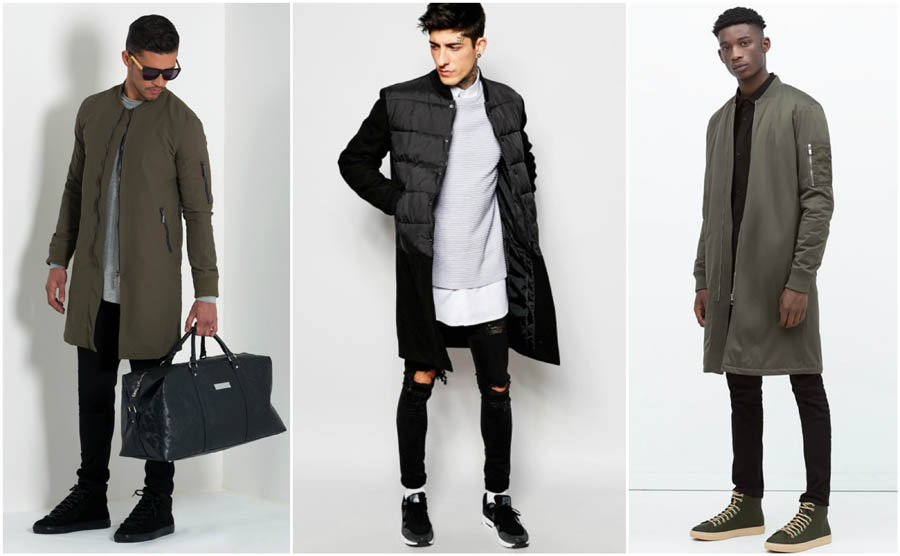 ↓ 11 – Printed Jackets
Another way to add instant style to your look is by wearing a printed jacket, with passing time men are now not only confined to typical neutral colors, instead prints and patterns are becoming popular among men as it gives versatility. It is best advised to wear a printed bomber jacket with a simple, neat and one toned dress.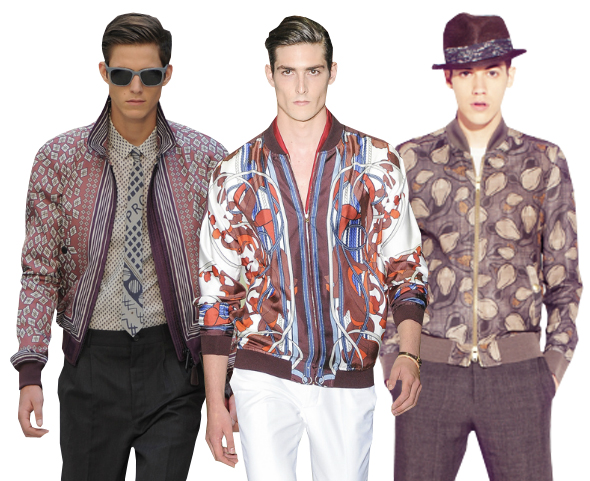 ↓ 10 – Bomber Jacket with Denim Jeans
Denim can never get out of fashion; basically, denim is here to stay. So why not pair a pair of denim jeans with your bomber jacket? Denim and Jackets can be paired with a crisp white shirt or a monochrome blue sweater or some, it requires the least and yet can look absolutely complete.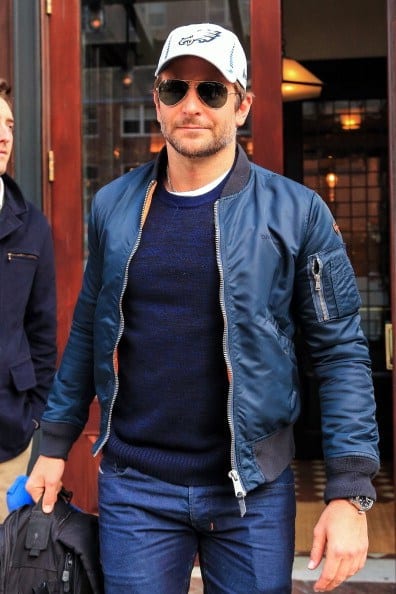 ↓ 9 – Pair it with a Scarf
Cold days have always extra baggage for more clothing, more layering. A bomber jacket can be always paired up with a scarf that compliments the jacket, a set of trainers, and a pair of jeans. Pairing it up with a scarf gives the overall look an additional volume and a hint of a more personalized style.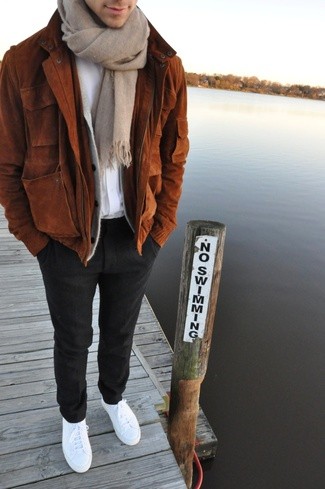 ↓ 8 – Casually Styled Up with a Tee
Men can also casually carry it around, for instance, university-going guys can pair it up with folded denim jeans, and a plain tee. This gives a casual on-the-go look and is absolutely effortless. From young boys to middle-aged men all can carry this look.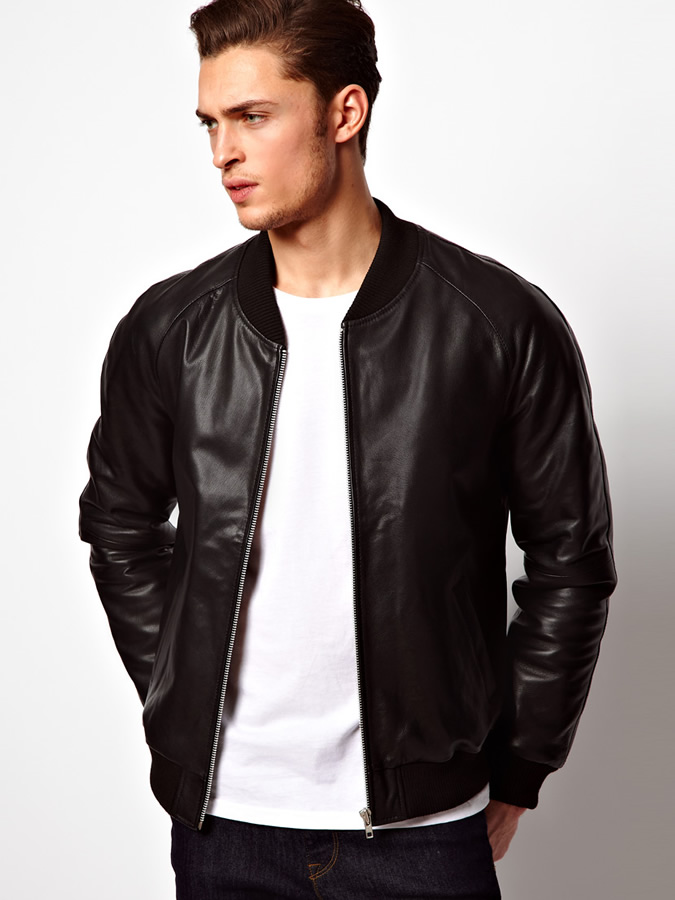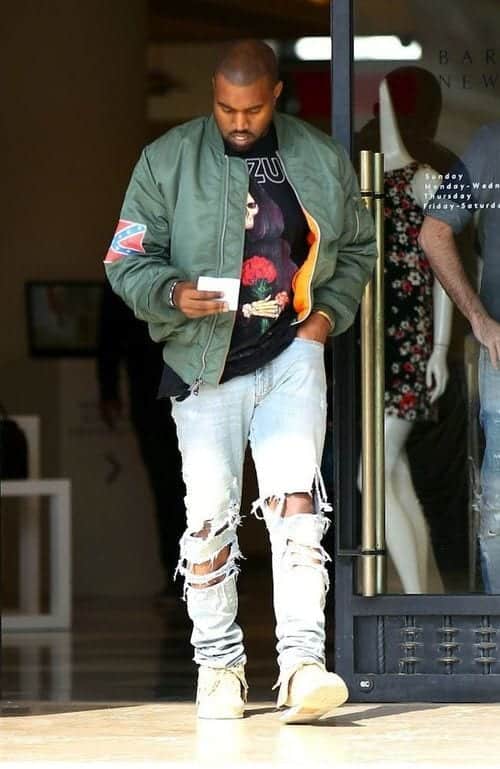 If you plan on hanging out with your friends or just want to have a walk around the block, pair a brown bomber jacket with a hoodie with a similar shade. Pick one with a little less volume so you won't look like a balloon once you combine them. You can get the jacket below from H&M men.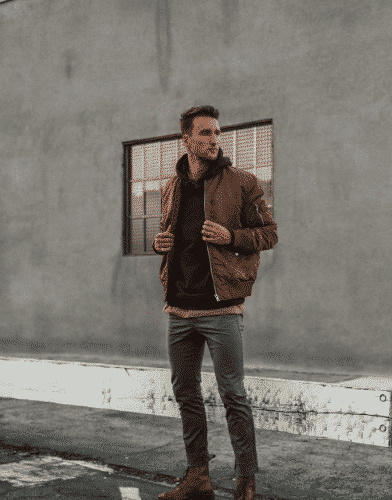 ↓ 7 – The Traditional Army Jacket
Since bomber jackets are basically an invention of military men, so the traditional army jacket can never go out of fashion. To date, men from the military as well as civilians wear the traditional bomber jackets, which look absolutely fashionable yet so organized and smart.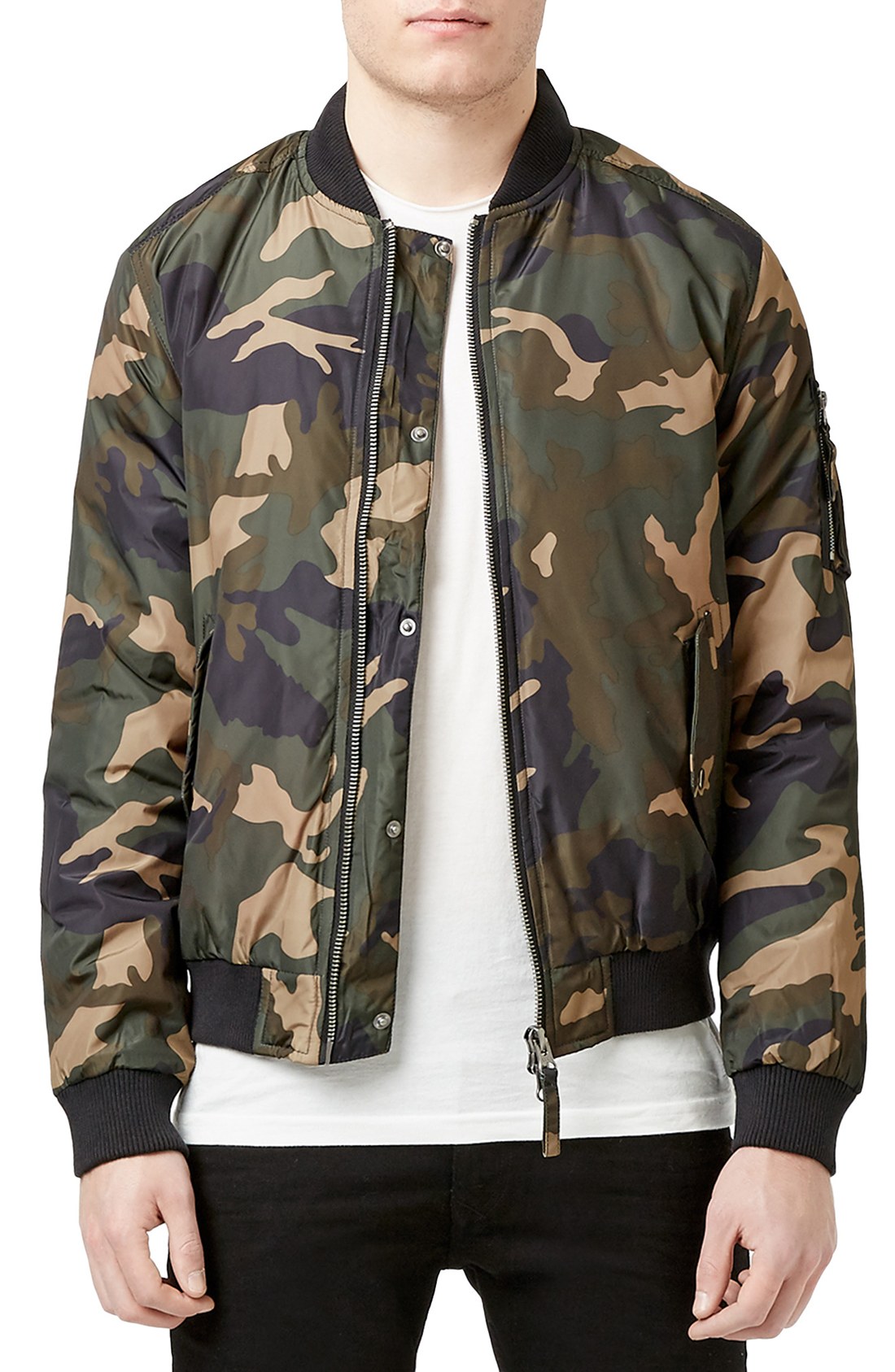 ↓ 6 – Pairing them with Sweaters
Another thing is to pair up with colorful sweaters, this will ultimately help in enhancing the overall look of the dress, longline jackets can be worn to compliment the sweaters.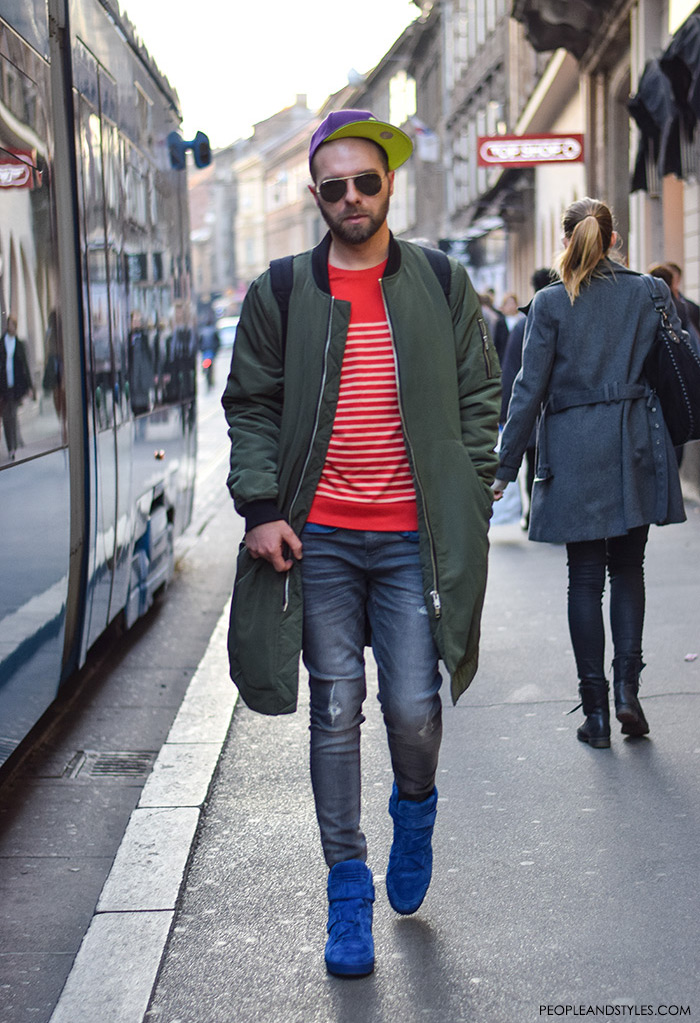 ↓ 5 – Padded Bomber Jackets
Padded jackets are great for guys who are skinny, it not only gives volume but that extra buff which makes the jackets look even classier and smarter.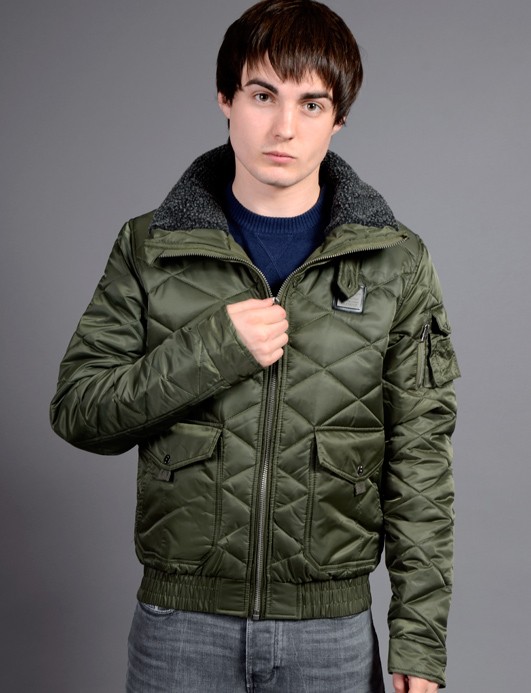 ↓ 4 – Styling up the Sleeves for Party Look
Sometimes less is more, instead of going for a whole printed jacket, or some men may not be comfortable with the idea of a completely printed jacket yet want to add color to their attire, they can wear jackets which have printed sleeves only. This will add versatility to the entire dress code.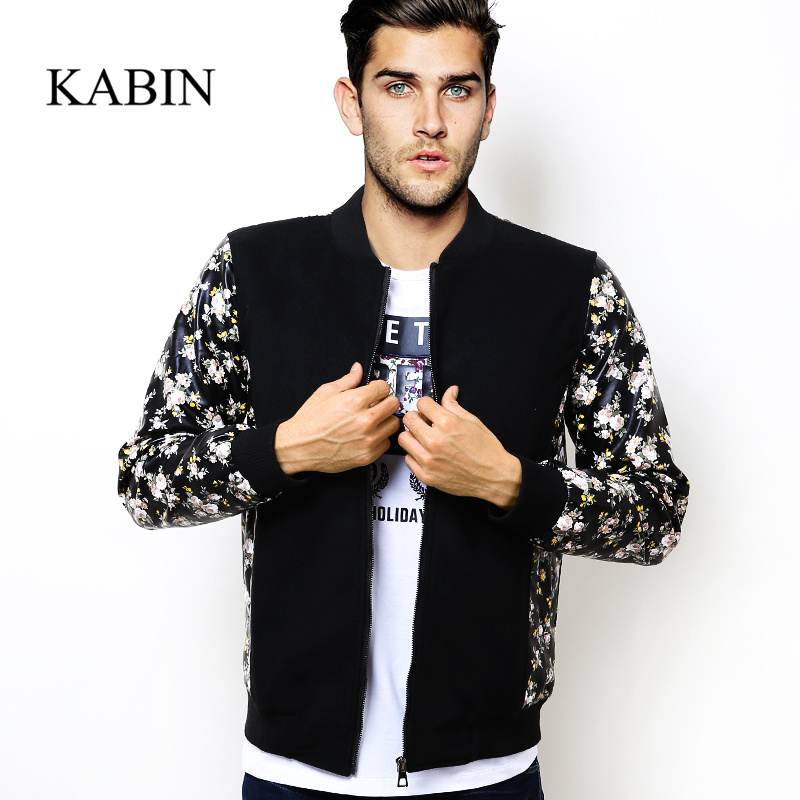 ↓ 3 – Collared Up Swag Style
Again men who are not easy with the thought of a funky bomber jacket can simply wear a jacket that has a different collar than the rest of the jacket. Be it in the material or color.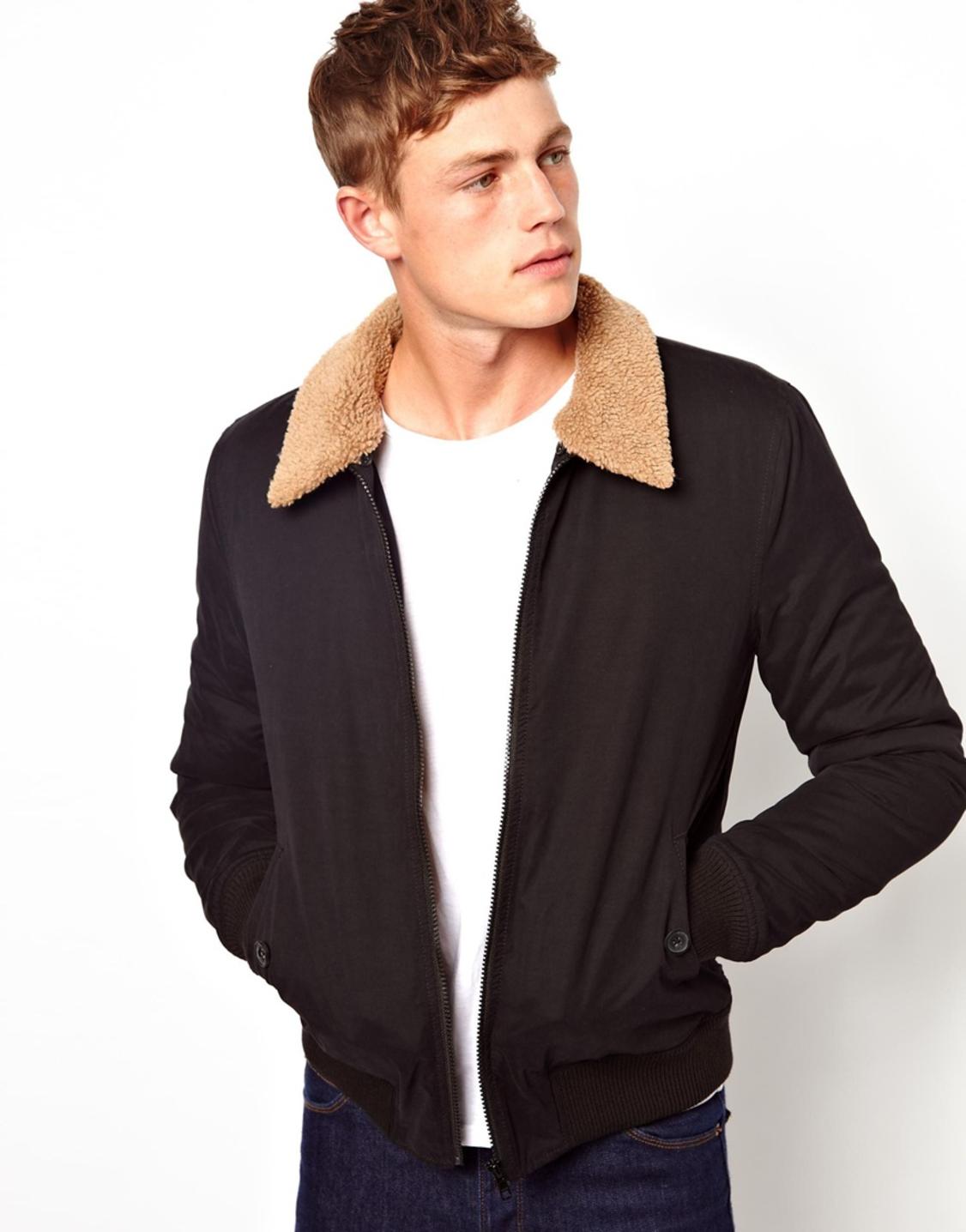 Via
↓ 2 – Half Printed Jackets
To add a funky style to the bomber jackets, men can also wear jackets that are half printed. These add a variety and a touch of boldness to the dressing.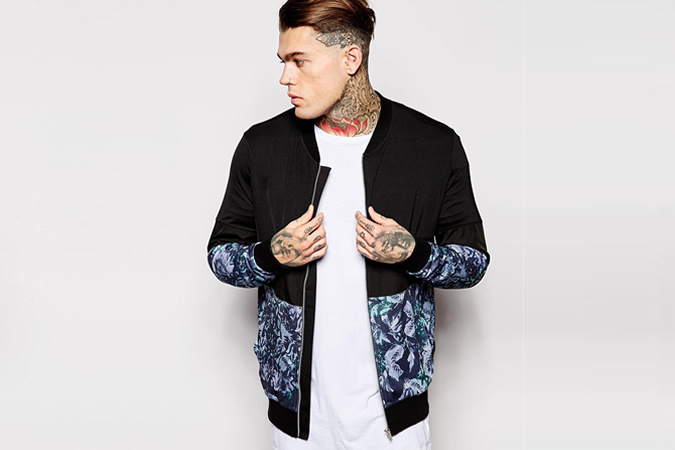 ↓ 1 – Celebrity Style Bomber Jackets
Here's our favorite, David Beckham looking hot as always in a burgundy bomber jacket by H&M: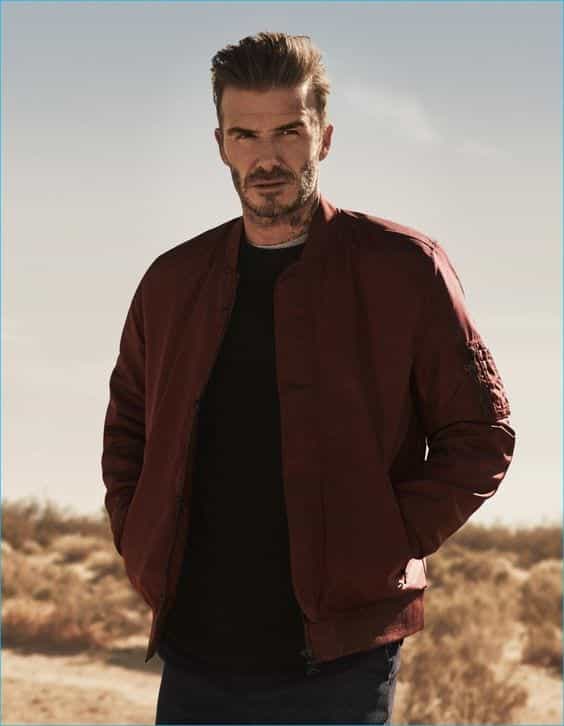 Here's Kanye West wearing a Bomber jacket by Alpha industries: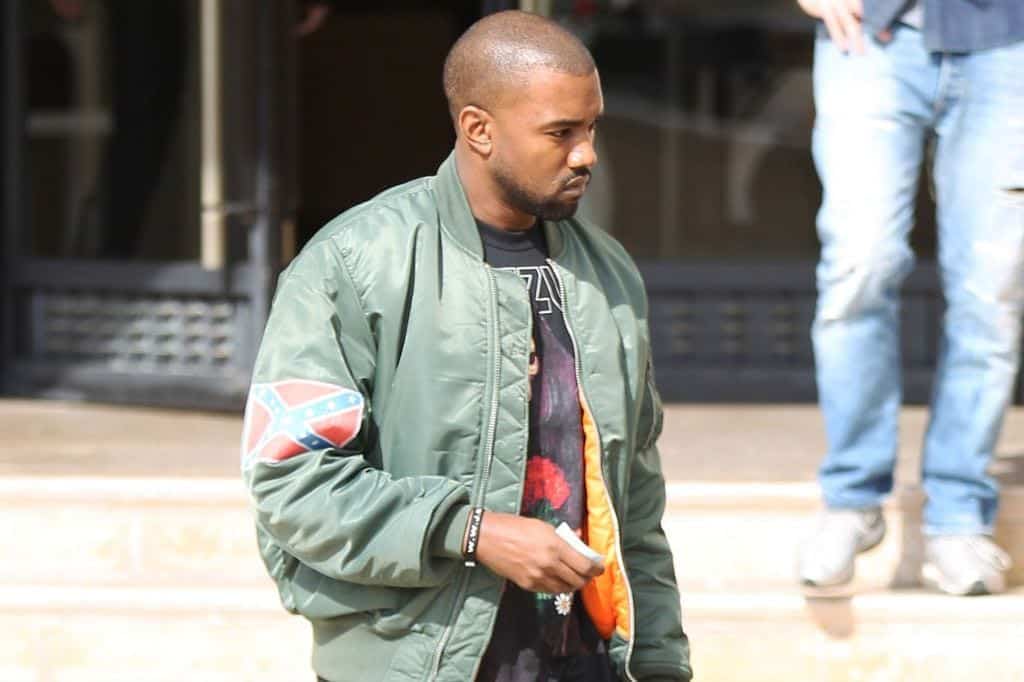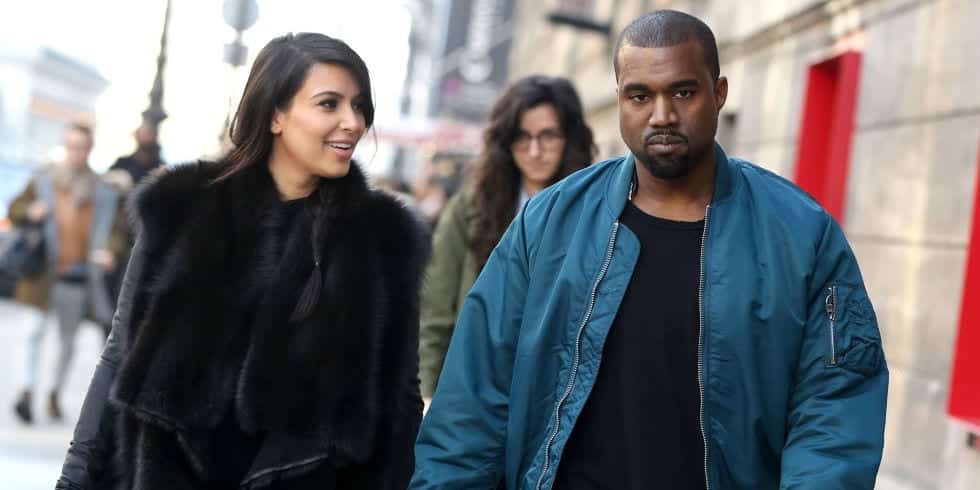 Here's Jude Law wearing a Velvet bomber jacket by Saint Laurent:
Have a look at how the cutest actor, Ashton Kutcher styled his leather bomber jacket for a formal event: