2021 Hairstyles for Teenage guys – Teenage is a significant relief because it is finally the time when your mom stops brushing your hair and making them look all sleek. When you take out your childhood photos, you instantly regret your hairstyle. Don't you?
Well, now no more! You are grown up enough to decide on your cut and hairstyle without being pressurized by your mom. By now you must have figured out what kind of a guy you are. Perhaps you are one of the cool guys, the nerd boys, or an introverted human who wants nothing to do with the world. Well, whichever you are, you need to pick up a hairstyle that reflects your personality. Embrace who you are and let people identify you in a single glimpse. You must be thinking that what are the hairstyles that will suit you and are trending this year, right? So, keep on reading to find out answers to all your questions and queries because, like always, Outfit Trends has got your back!
Latest Haircuts for Young boys 2021
So as we make our new year resolutions, we plan a lot of stuff do with our lives, it could be for a change, some uniqueness, and there are numerous possible ways to make it happen. Let it be a haircut, different hair color, or some cool styling. And even from your own experience, you would know that getting a new hairstyle can make you feel genuinely changed or transformed.
Here are some tips to keep in mind for styling and maintaining your hair when you are young.
Getting a hairstyle is easy, but maintaining it is not. So, make sure to keep it by getting your hair trimmed once they grow out of style and shape.
Do not shampoo your hair every day. It makes your hair oily, and they start looking all greasy within 24 hours of washing them.
Do not color your hair all the time. Hair dyes have the potential of drying out and damaging your scalp. Some hair damage caused by them is beyond repair. So, do it if necessary or once in a while for a change.
Choose a hairstyle that suits your face structure and reflects your inner personality.
Long haircuts are an appropriate choice for people who have a silky hair texture. People with frizzy hair should refrain from layers as they will take extra effort.
People with curly hair who want a messy look should let their hair grow to a certain length to achieve a desirable look.
Refrain from using too many styling tools and gels etc. They damage your hair a lot.
For bad hair texture, use hair oil before every wash.
Use an anti-dandruff shampoo if you suffer from dandruff.
Stick to one good hair shampoo to grow healthy hair.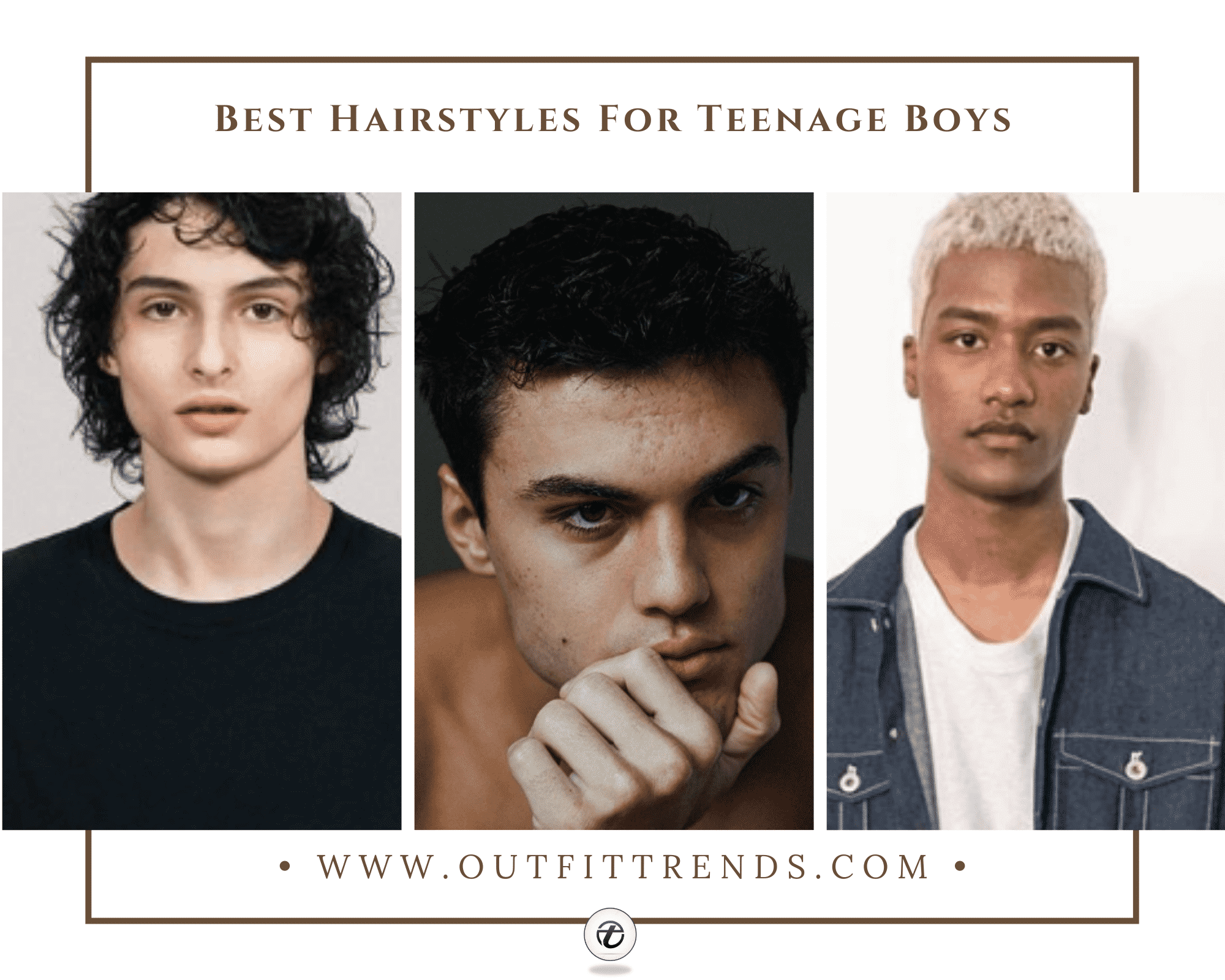 ↓ What Haircut Will Suit You?
We can not emphasize enough how important it is to understand your bone structure, your face shape, and forehead size if you want a hairstyle that will actually suit you. When we are young, especially in our teens, we neglect this fact. We always run for a haircut and hairstyle like our superheroes, sports stars, and ideals. It is the wrong approach! You can love someone's style, but it might not look as good on you as on them. So, below is a list of face shapes and hairstyles that suits them. Give it a read and step up your style game instantly.
Heart-Shaped Face: These people have a broad forehead and narrow chin, which means they need to have a beard paired with a classy hairstyle. Medium length hair would suit them the most if styled side-swept. Avoid having very short hair; they will ruin the proportion of your face.
Round Face: People with circular face structures need to opt for haircuts and hairstyles that can add some definition and enhance their facial structure and features. For adding some length to face a classic or modern pompadour will work wonders. Avoid fringes at all costs as they will make your face look even more round because they are used when one needs to soften his edges.
Square Shaped Face: It is the most masculine face shape. People with this face shape have a powerful jawline, which means they need a hairstyle that can soften their jaws to some extent, not entirely! Their entire hairstyling game is the angles and length of hair. Short layers, side parting, and close fades are the hairstyles that look classic and make them look attractive. But in case you love how strong your jawline is, go with neat short haircuts like a military cut or clean cuts. Also, refrain from having rugged and messy hair in that scenario.
Rectangle Shaped Face: It is one of the longest face shapes you can ever find. It falls somewhere between round and square shapes. People with the rectangular faces should find a hairstyle that, in a way, adds extra length to their face and aids in making it look a little shorter and contoured. Some layers, soft fringes, or hair styled in waves would look great on them. These guys should have a hairstyle that merges with their beards.
Diamond Shaped Face: It is pretty evident by the name itself that how their face would look like. So, these guys need a style that can add some width and volume to their chin and forehead area. They should go for layered hairstyles and long hair, which they can tuck behind their ears. Similarly, fringes would look great on them a well. Avoid fade cuts or short hair at sides; they will highlight your jaws a little too much and make your face look out of proportion.
Oval Face: It is universal face shape. People with this face shape are blessed with the most well proportional and symmetric structure. Almost every style looks good on these people, which means they have enough room for experimenting with different haircuts and hairstyles. But still, the ideal most style is long hair on top with short or faded hair at sides. Moreover, these people should avoid having hairstyles that cover their foreheads, unless they want a softer look or want to make their face look round.
Triangle Face: You can think of this face shape like an inverted heart. So, you need to do the exact opposite. People with this face type should get used to having long hair with fuller sides. This way, an extra definition will be added to their face. Also, a beard should be avoided as it adds extra volume.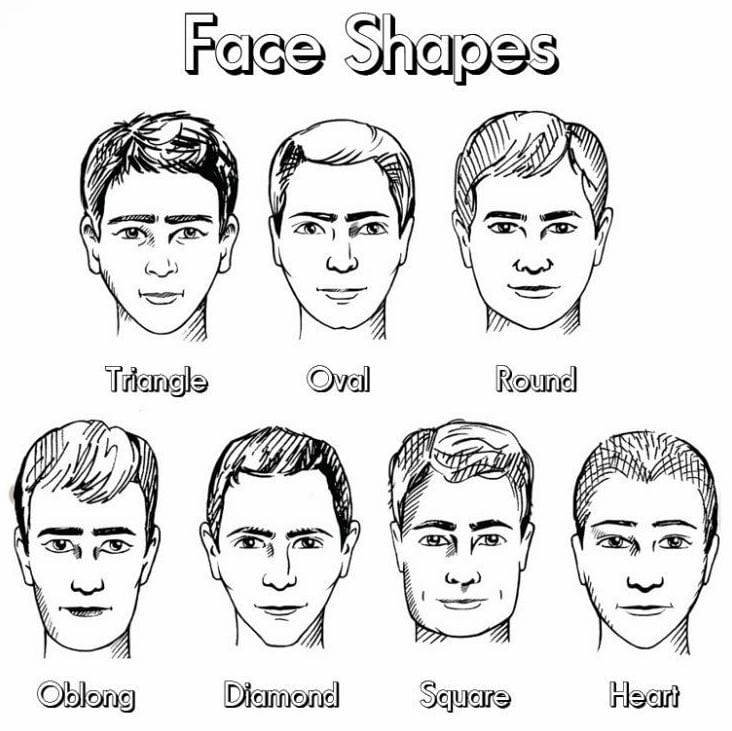 via
↓ How To Choose Your Hairstyle According to Occasion
Now when you have got a hair cut that complements you- way beyond your imagination! It is essential to know how to style them according to the occasion. Here are some more styling tips that you might find beneficial.
Casual Occasions: For casual occasions like hanging out with friends, a walk, grocery shopping, etc., you can wear your hair totally naturally. Brush them or set them with your hands, and you'll be good to go. Moreover, it is okay for such occasions not to have all silky and shiny hair.
Semi-Formal Events: For semi-formal events like dinner with friends, family, or school, you need to wear your hair in a neat and presentable way. Brush them and apply some hair gel, so your hair stays in place for at least 8 hours.
Formal Events: Some events like the first date, business meeting, engagements, and wedding demand a sleek and classy hairstyle. For such days style your hair with the help of styling tools like a straightener or curler and set them with the help of hair spray or hair gel. After all, you need the perfect look to impress and inspire everyone on the table.
It is said that you may actually never know what hairstyle best suits until you really try it. For young boys, it is all a wide playing field where you can try your interests and then choose the most suitable one.
If you tend to get used to or simply bored out of those ongoing medium and short hairdos, then this article would be a huge help to you because it is a compilation of those rare yet the coolest and diverse hairdos for 2020 that you cannot simply miss. Have a look.
↓ 30 – The Comb Over Haircut
It is so uniquely stylish that it inevitably sheds glimpses of a game of thrones character, and it might even make you appear just like one.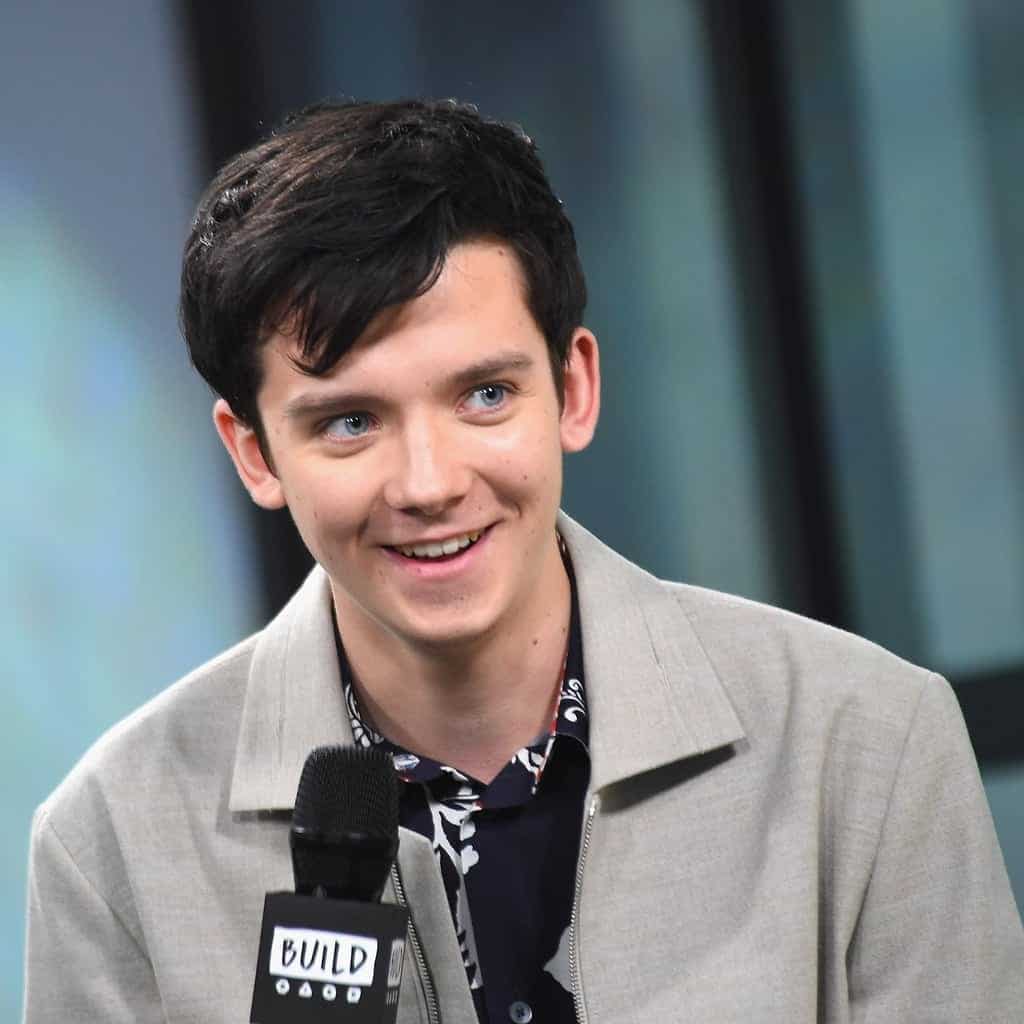 ↓ 29 – The Caesar Haircut
Do not take the Caesar cut lightly. It shields infinite levels of classiness and swag no matter when you get it.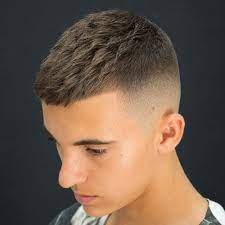 ↓ 28 – The Ivy League Haircut
The Ivy League Haircut surely has a timeless tinge to it that every year it appears as the new hair trend, and millions are still willing to get it.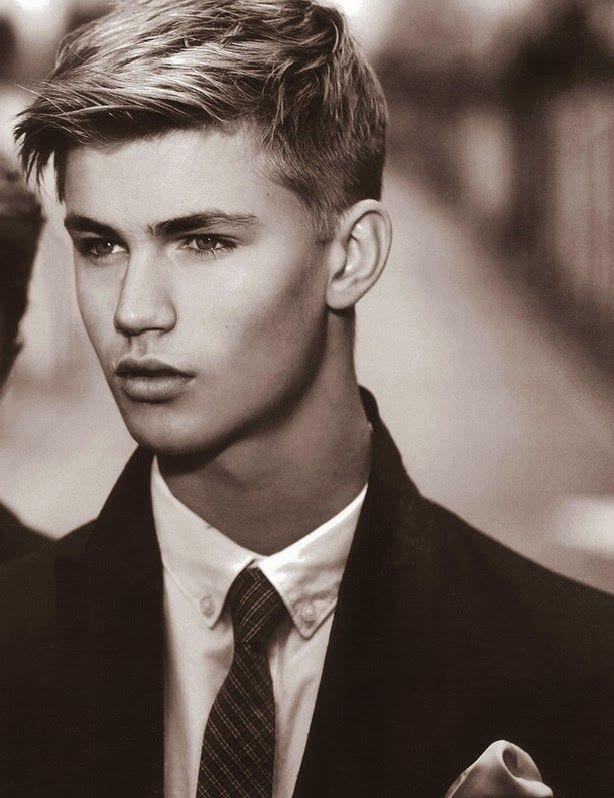 ↓ 27 – Sharp Side Part for Boys
The straight, short, and shaggy hairdo is an utter representative of being the most trending teen to date and impress your peers.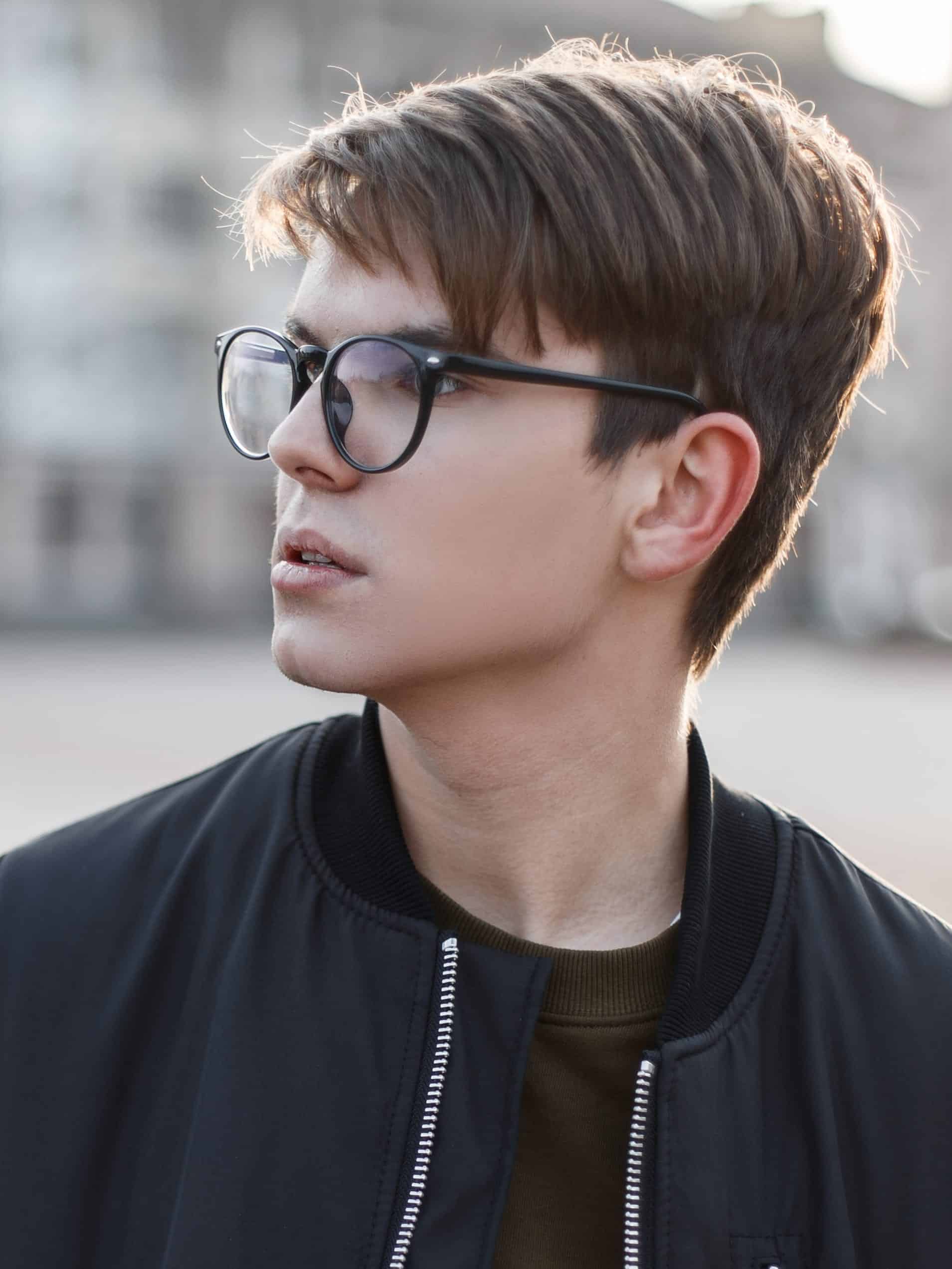 ↓ 26 – The Cowlick Hairstyle
Not sure if it's the glamour of the shiny hair or those mesmerizing eyes, or it's probably both.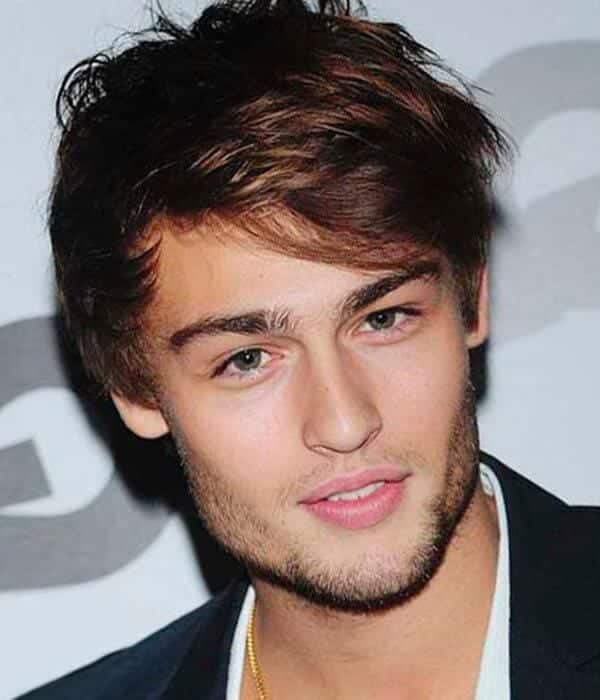 ↓ 25 – Cristiano Ronaldo-Inspired Boys Cut
↓ 24 – The Sassy Blown Back Suave
The sassy blown back suave has been trending rapidly among teens because it is undoubtedly the most glorious hairdo ever to date.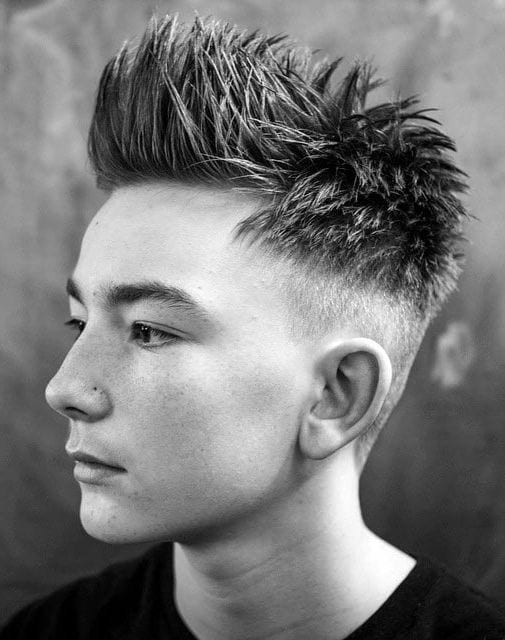 ↓ 23 – The Cool New Side-burn Style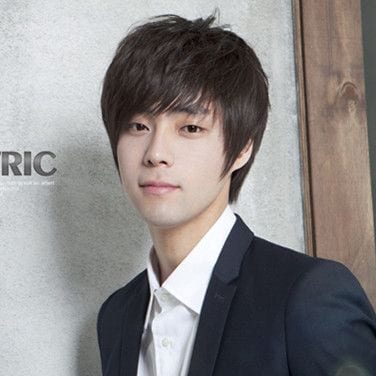 ↓ 22 – The Combined Long and Short Haircut
The combined long and short hairstyle may seem a bit odd to many, but adopting anything that stands you out for good is undoubtedly one way to be remarkable.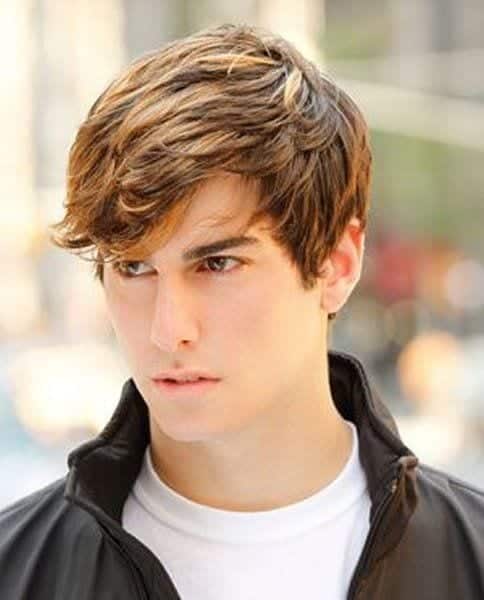 ↓ 21 – Curly Hairstyle for Boys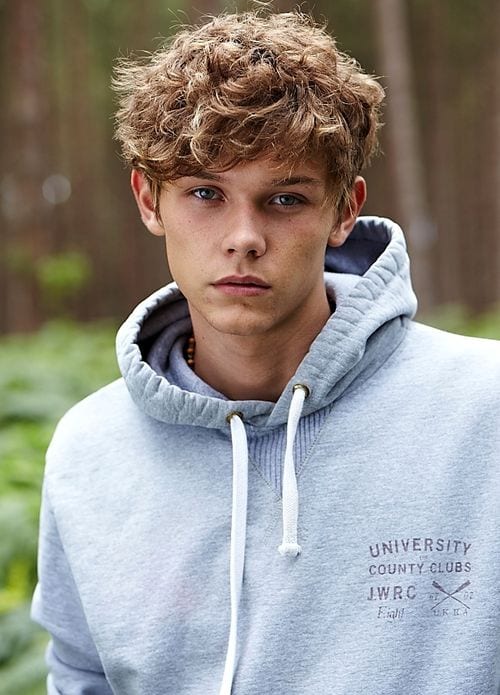 ↓ 20 – The Soft and Messy Teen Boy Hairstyle
The softness of the silky hair and the messy style makes it the best choice ever for this year.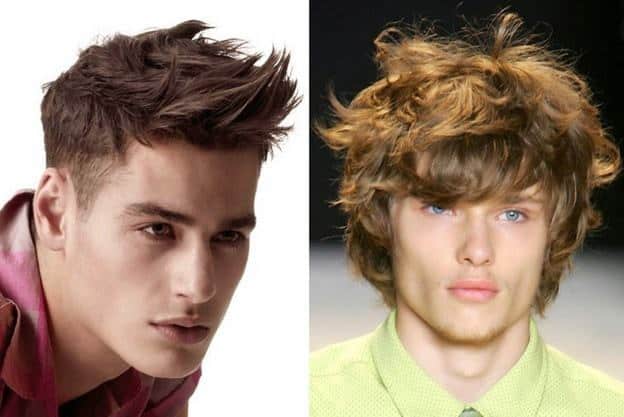 ↓ 19 – The Curly, Short Hairdo for Boys
The fresh and curly flow of the hair makes it phenomenally classic for this year to adopt and look top-notch.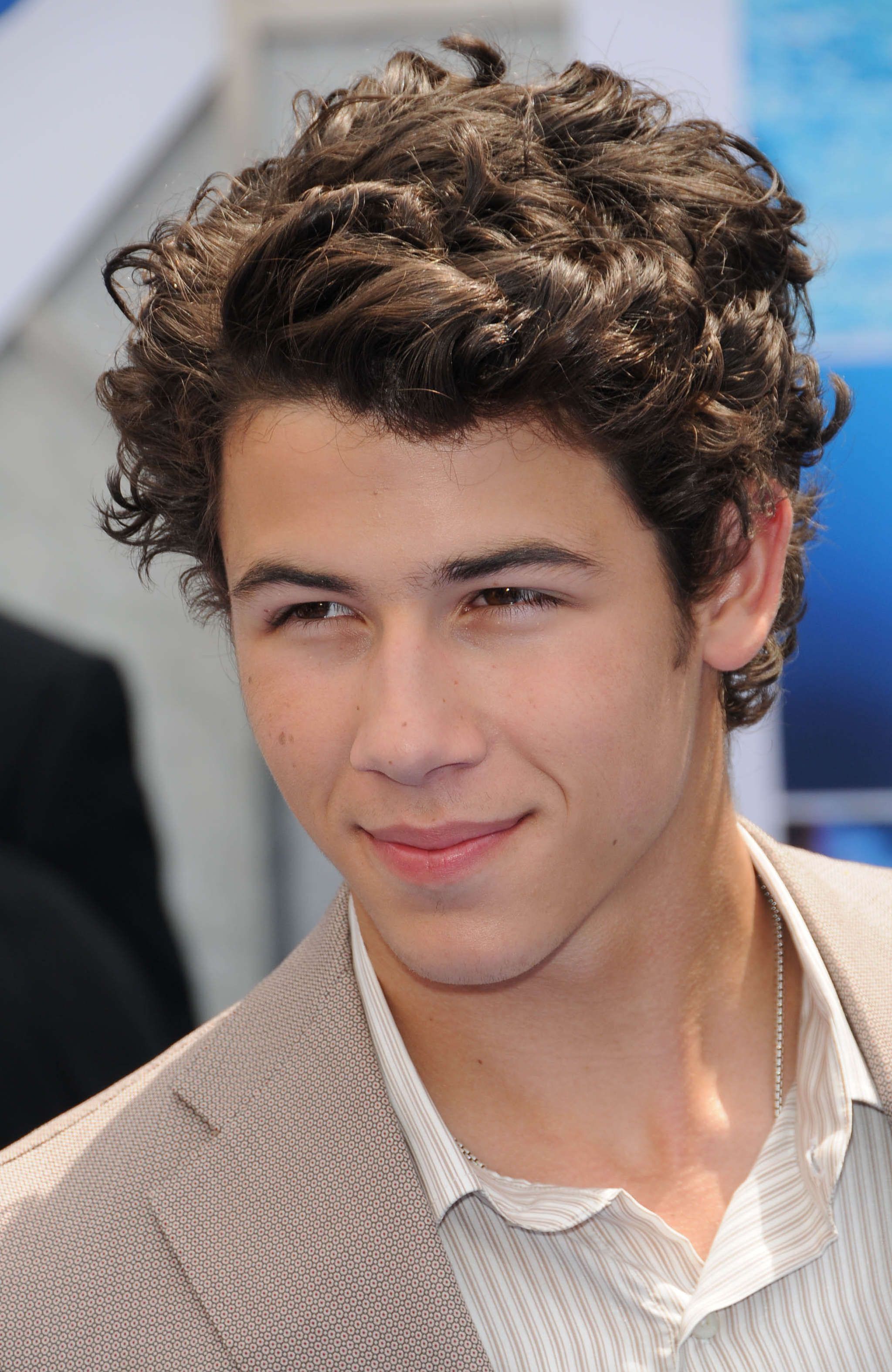 ↓ 18 – Long Undercut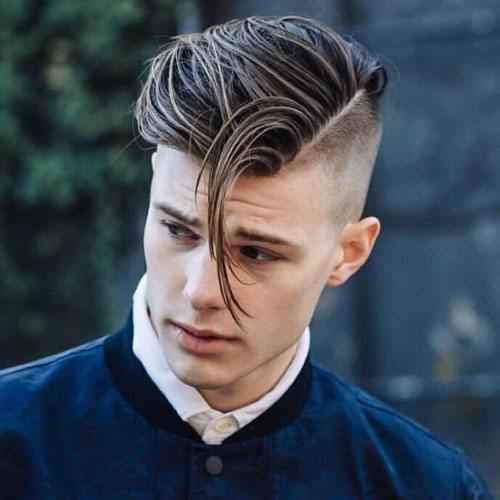 ↓ 17 – For Wavy Hair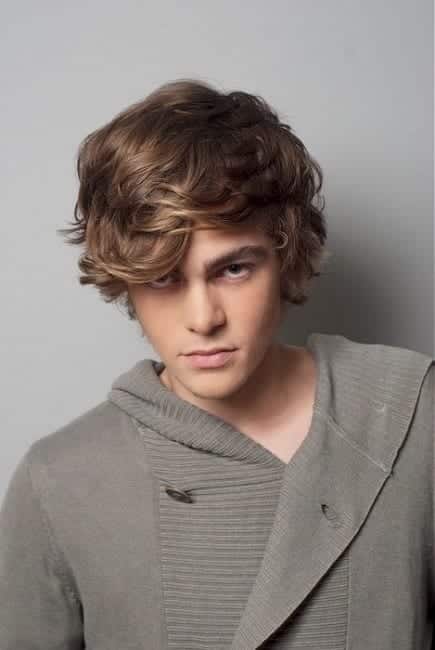 ↓ 16 – Long Top Layers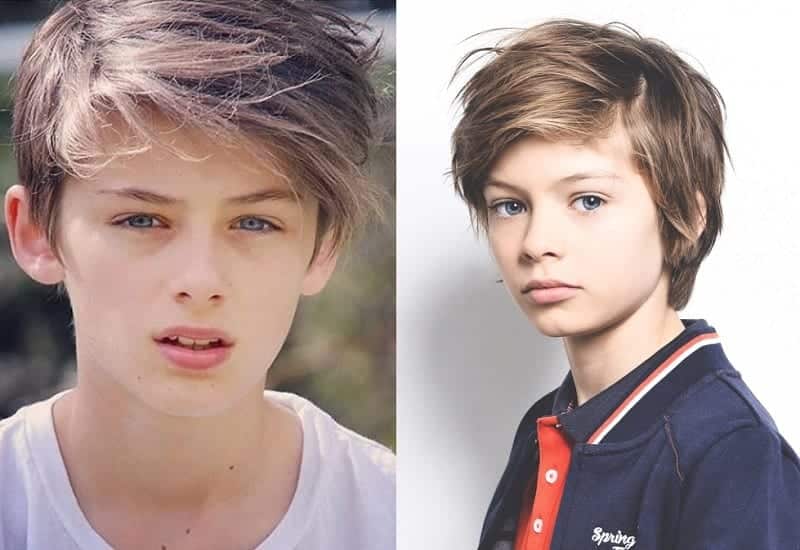 ↓ 15 – Cool Pompadour Hair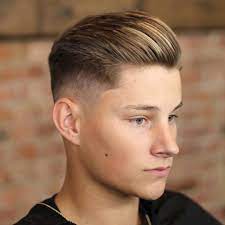 ↓ 14 – Side Part Hairstyle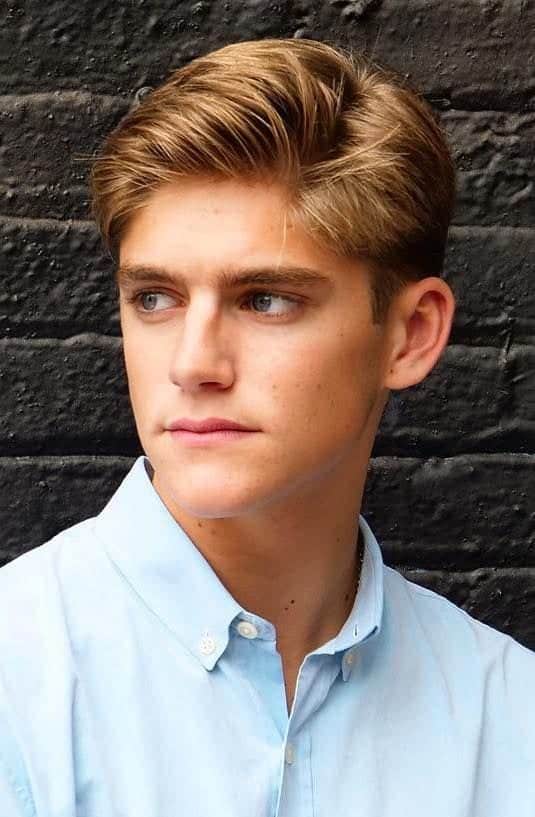 ↓ 13 – Spiky Fauxhawk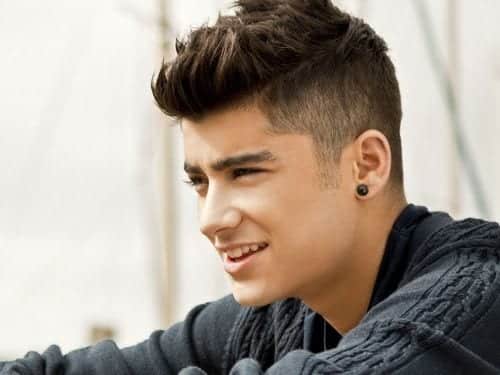 ↓ 12 – Undercut Ponytail Style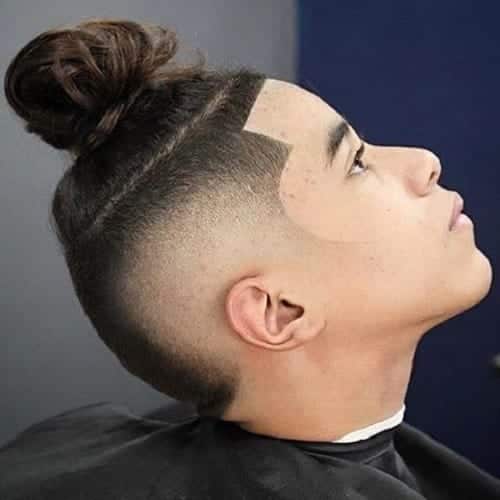 ↓ 11 -Modern Pompadour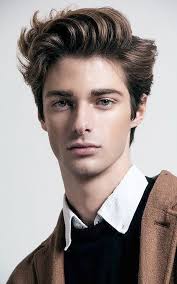 ↓ 10 – Laconic Hairstyle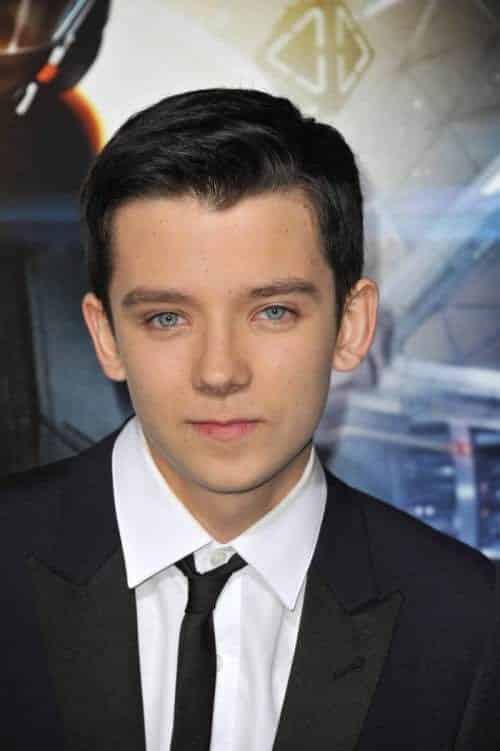 ↓ 9 – Straight Mohawk with Fade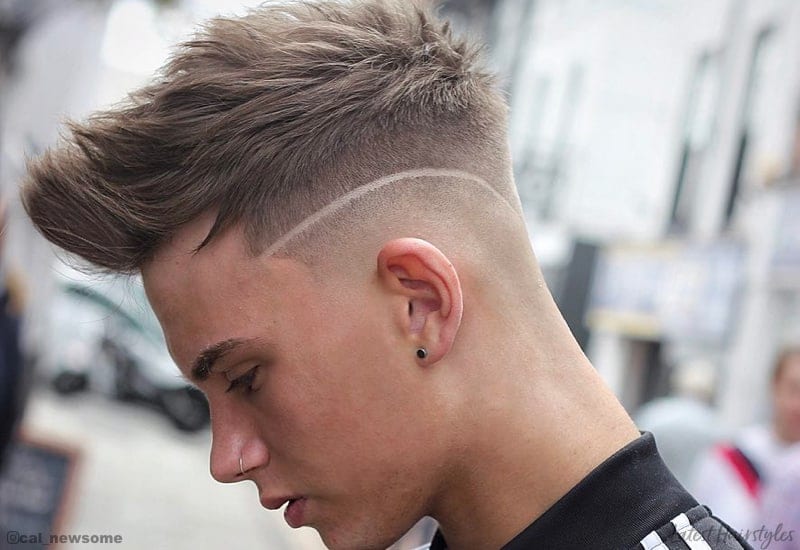 ↓ 8 – Boys Hedgehog Style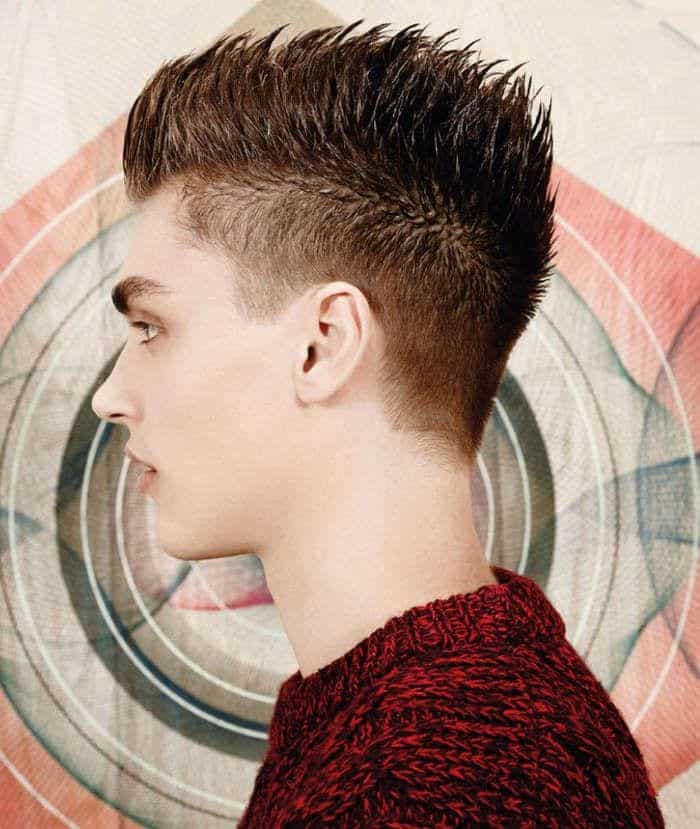 ↓ 7 – Side Bang Hairstyle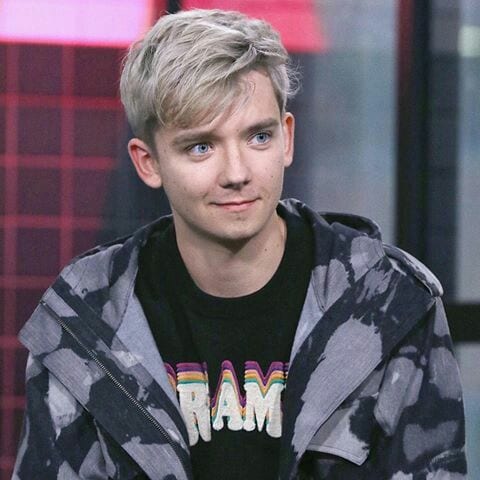 ↓ 6 – The Platinum Blond Hairdo
It is as if Zayn Malik brought out the mesmerizing trend of platinum blond hair. I also recommend that you check out these Most Popular Swag Hairstyles for Men to Try this Season.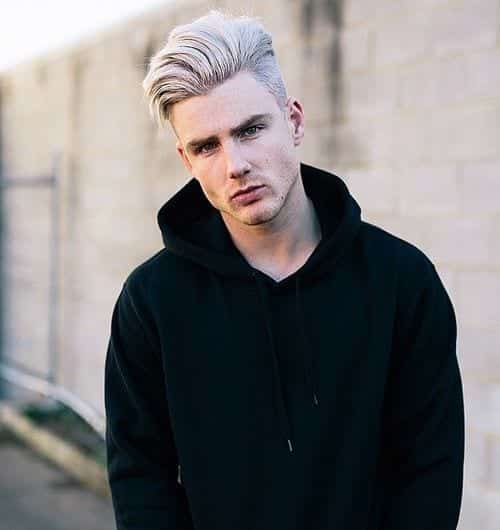 ↓ 5 – Disconnected Undercut Style
If you are tired of those typical undercuts, then this might appeal to you. Its disconnectivity is always eye-catching.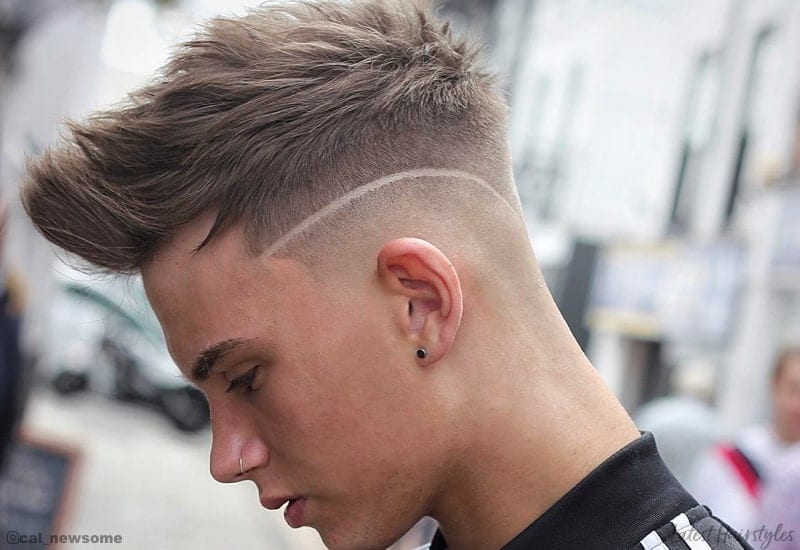 ↓ 4 – The Timeless Slicked Back Style
This hairstyle is for the boys who love to bring out their masculine facial features.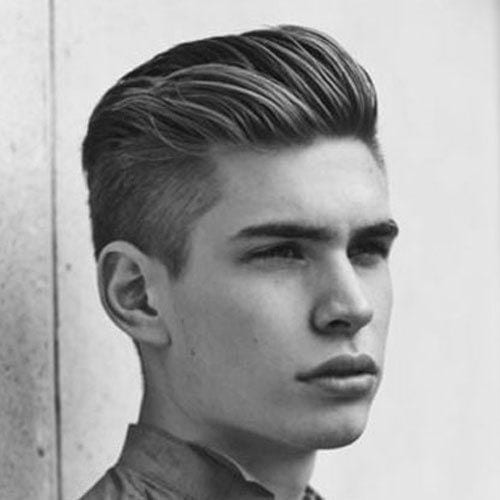 ↓ 3 – Side-Swept Hair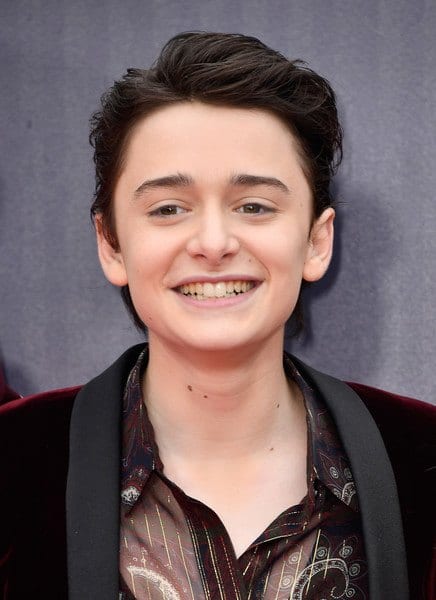 ↓ 2 – A Medium Messy Charm
If you have volumizing hair with considerable shine, then why not show it off like this?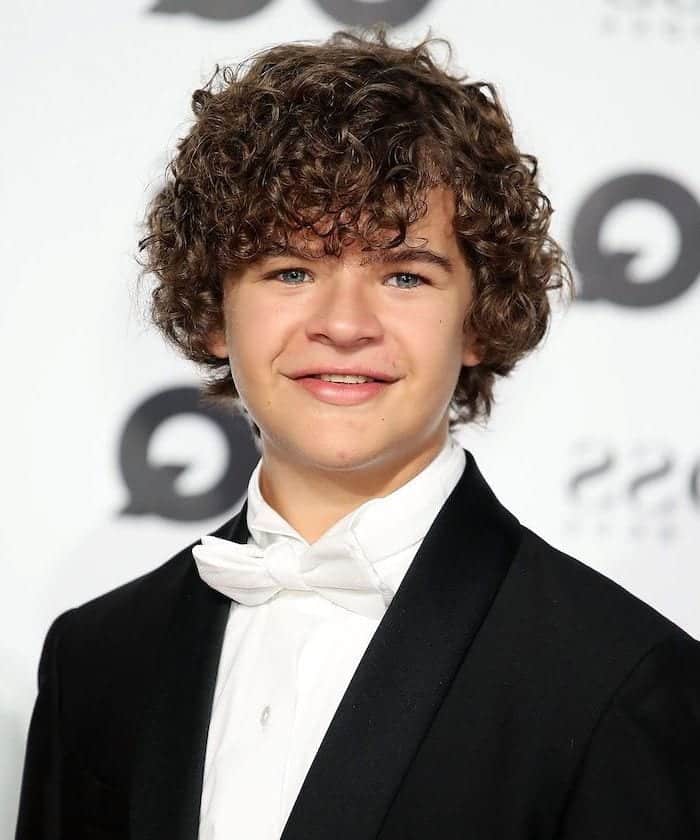 ↓ 1 – The Short Simple Curly Cut
Have natural curls and want them to look just as sexy as any hair? Better, if you go for short simple cuts rather than longer ones.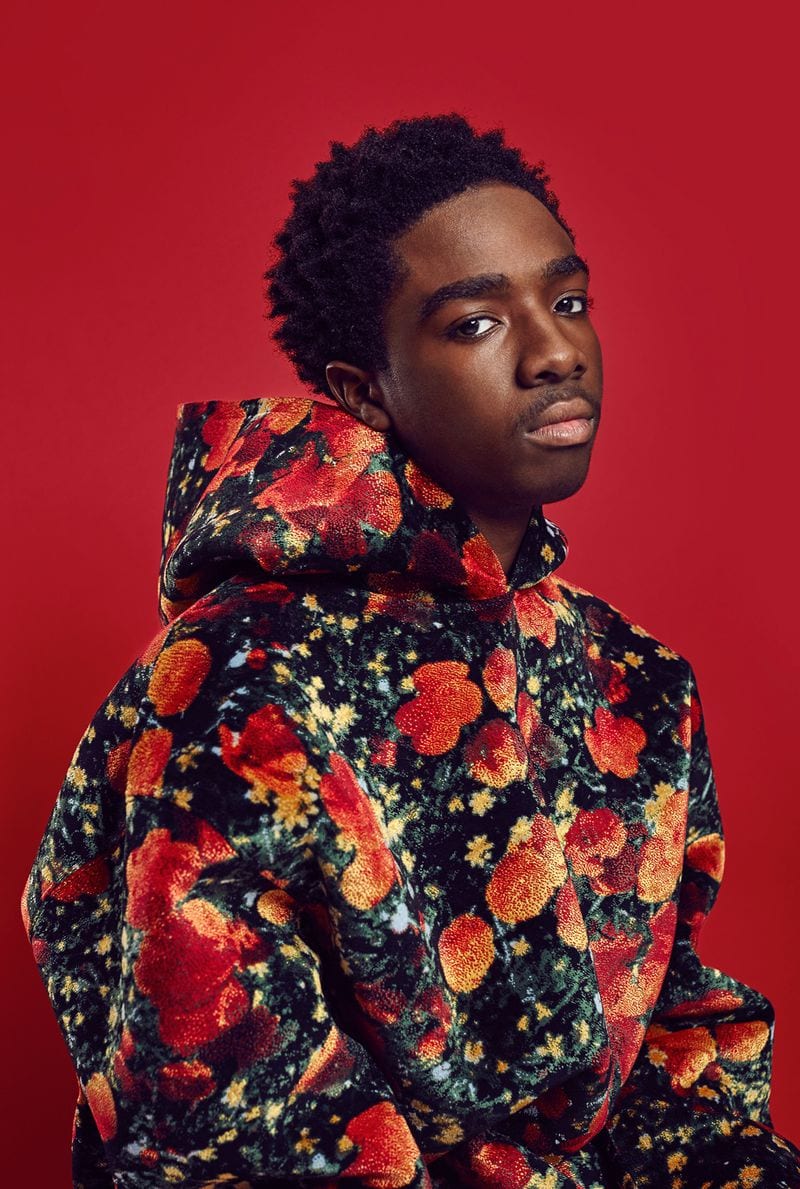 Frequently Asked Questions
Here are some of the most frequently asked questions about hairstyles by young boys. And we assume at least one of them will be on your mind as well. So, keep reading to find an answer and solution to your query.
Q.

What are the current hairstyles for teenage boys?
A. This year, teenage hairstyles are all about edgy and cool cuts. There are several styles in fashion, such as long hair, long layers, fade style, side bangs, razor cuts, etc. Bold and subtle haircuts are trending a lot as well. Soft hairstyles are no more in fashion. Also, there is a noticeable decline in ponytail hairstyles. Medium length hair is a common trend this year, though!
Q.

Is hair fall normal for teenage boys?
A. Saying that it is true is pretty sad, but unluckily it is now. There was a time when young boys hardly suffered from hair loss or dandruff problems. But now, it is widespread. It has a lot to do with the type of water, so many chemicals in hair products, and unhealthy lifestyles. You need to fix it before you start losing your hair. After all, you don't want to be bald in your late twenties or early thirties. So, make amends now! Eat healthily, include proteins in your diet, oil your hair, and brush your them regularly. Also, minimize the use of chemicals, styling tools, hair gels, and hair sprays, etc. Similarly, stick to one good shampoo that works for you.
Q.

Are styling tools safe to use?
A. Using styling tools is never a safe option. No matter how many heat protectants you use, your hair will damage to some extent for sure. Show your hair some love and refrain from them, especially daily. Use them when needed, only like for formal events or when having a bad hair day. Let your hair breathe and grow naturally and healthily.
Q.

How to Grow Your Hair Healthy?
A. The health and condition of your hair are mostly genetic. Some people have thick hair, and some have thin hair. Whatever is your case, you still need to take care of them as much as you can. Three simple tips act as life savors for the majority of the people.
Oil your hair.
Wash your hair at least twice or thrice a week but not more than that. Keep rotating the shampoo every few weeks
Avoid the use of styling tools and sprays.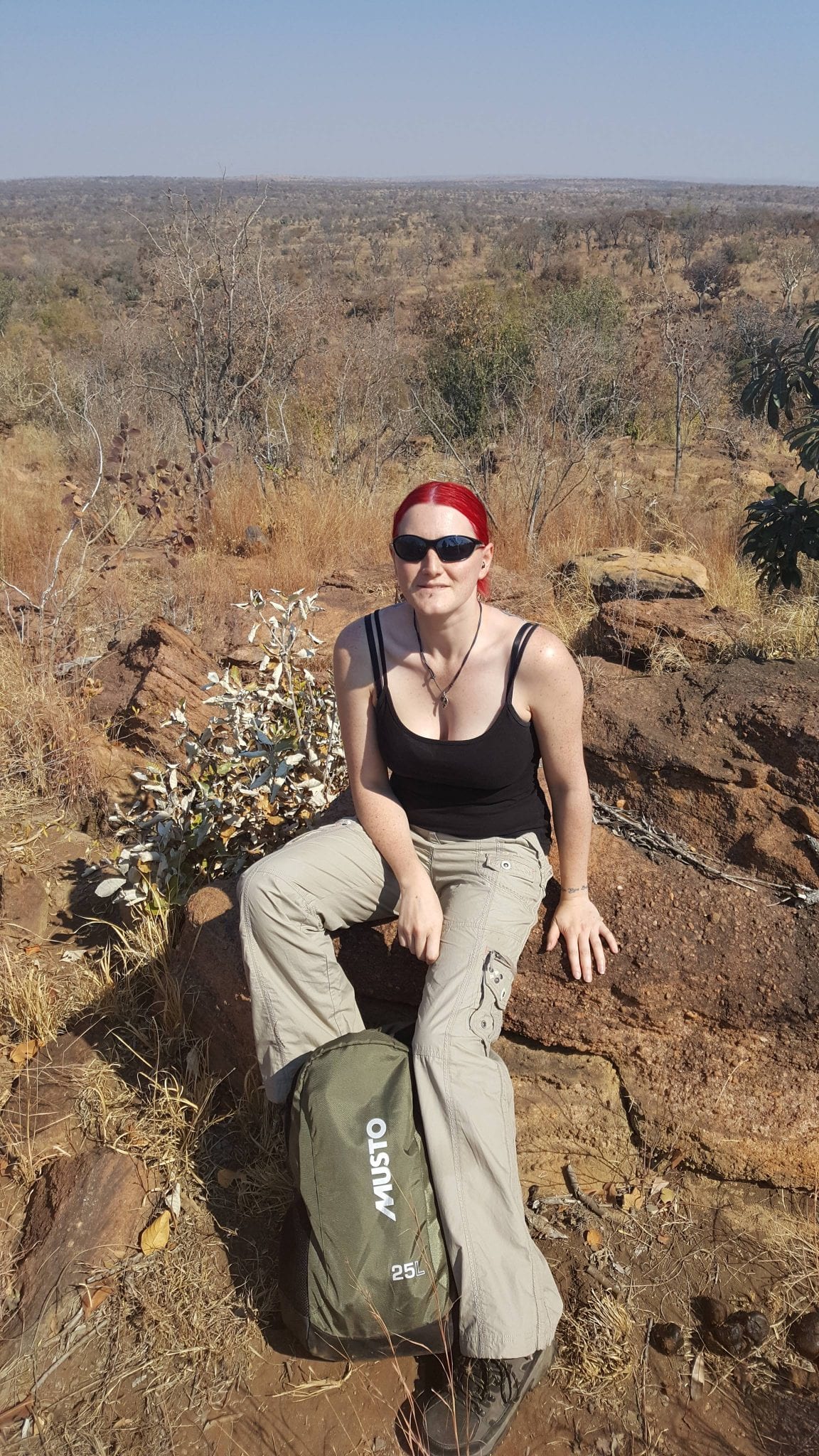 Caz, aka Vixen, has been freelance creative writing for several years. She has a lot of experience in different fields including high street fashion, tattooing art, and even the gothic and historical costumes. Caz has a Diploma in Fashion and Textiles and also a Bachelors Degree in Historical Costume and Corsetry. Her passion lies with gothic design, corsetry and any other styles considered to be taboo or unusual. Style-wise Caz has a love for Vivienne Westwood and her take on the punk era. Although Caz loves the weird and wonderful, she has a deep love for all fashion and allows this to show through her work.