Best Graduation Outfits for Boys – Congratulations are in order because you made it! To say that we are proud of your achievements is an understatement. And to commemorate all your struggles, efforts, and late nights filled with hard work, the day you have been waiting for since you enrolled is finally around the corner – your graduation.
But as the most awaited day draws near, you can feel your anxiety spiking, especially if you do not have your outfit picked out. It can be daunting, but thankfully, I am here to make the process easier while ensuring you stay at the top of your game.
So sit back, and get ready to be inspired and find your perfect look!
What to Wear to a Graduation?
Finding the perfect balance between fancy and casual is the key to looking your best. You want to ensure you keep your clothes modern, trendy, and in the business formal category.
With that being said, your options might feel a bit limited but there are various ways to stand out.
You can not go wrong with a full suit. If suits are not your thing, you can stand out in dress pants and a tailored suit vest to add character and texture to your look.
Another excellent option is a formal button-down shirt paired with pleated pants and suspenders, especially if you are into streetwear fashion.
You can also try oversized blazers to stay fashionable without leaving your comfort zone. We discuss all the styling possibilities ahead, so keep scrolling to find the ideal look for you!
Tips on Styling Graduation Outfits for Guys:
Please make sure to stay in the formal category and avoid casual clothing. It is best to leave your jeans, tee shirts, and trainers behind.
Take off your suit jacket if you are going to wear a gown. It is an excellent addition for portraits and pictures but feels stuffy worn under a gown.
You have more leeway to dress to your liking if you wear a gown for the ceremony as it will hide most of your clothes. With that being said, please make sure to stay appropriate to the dress code in case something is to go wrong.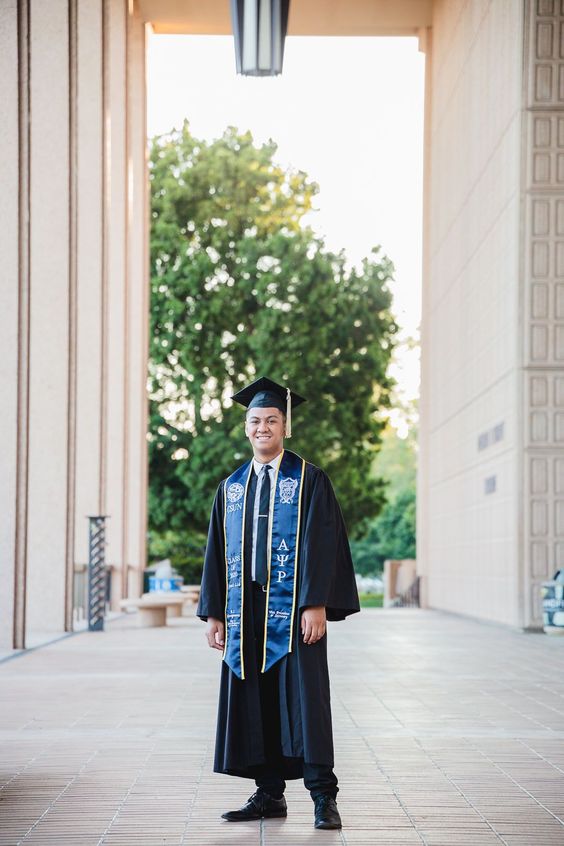 You can have fun and get creative with your tie and bow tie.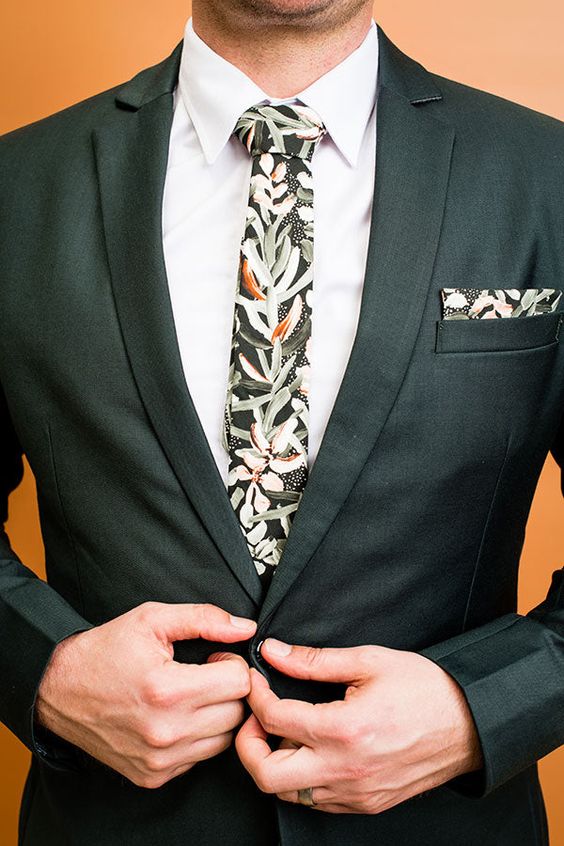 You can not go wrong with a monochrome look!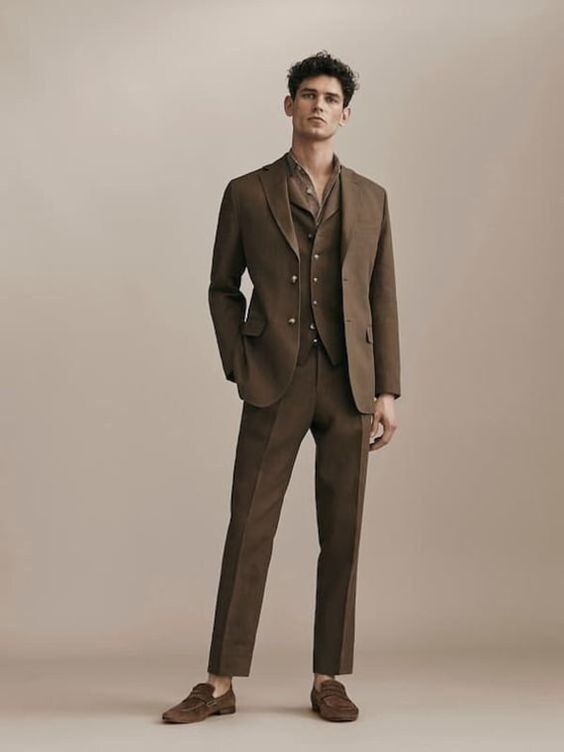 Avoid looking tacky and just not right by mixing two darker colors – such as black and navy blue. Instead, pair a darker color with a lighter color for an intelligent and well-balanced appearance.
You can spice up your look by opting for a pinstriped suit or pants to add texture.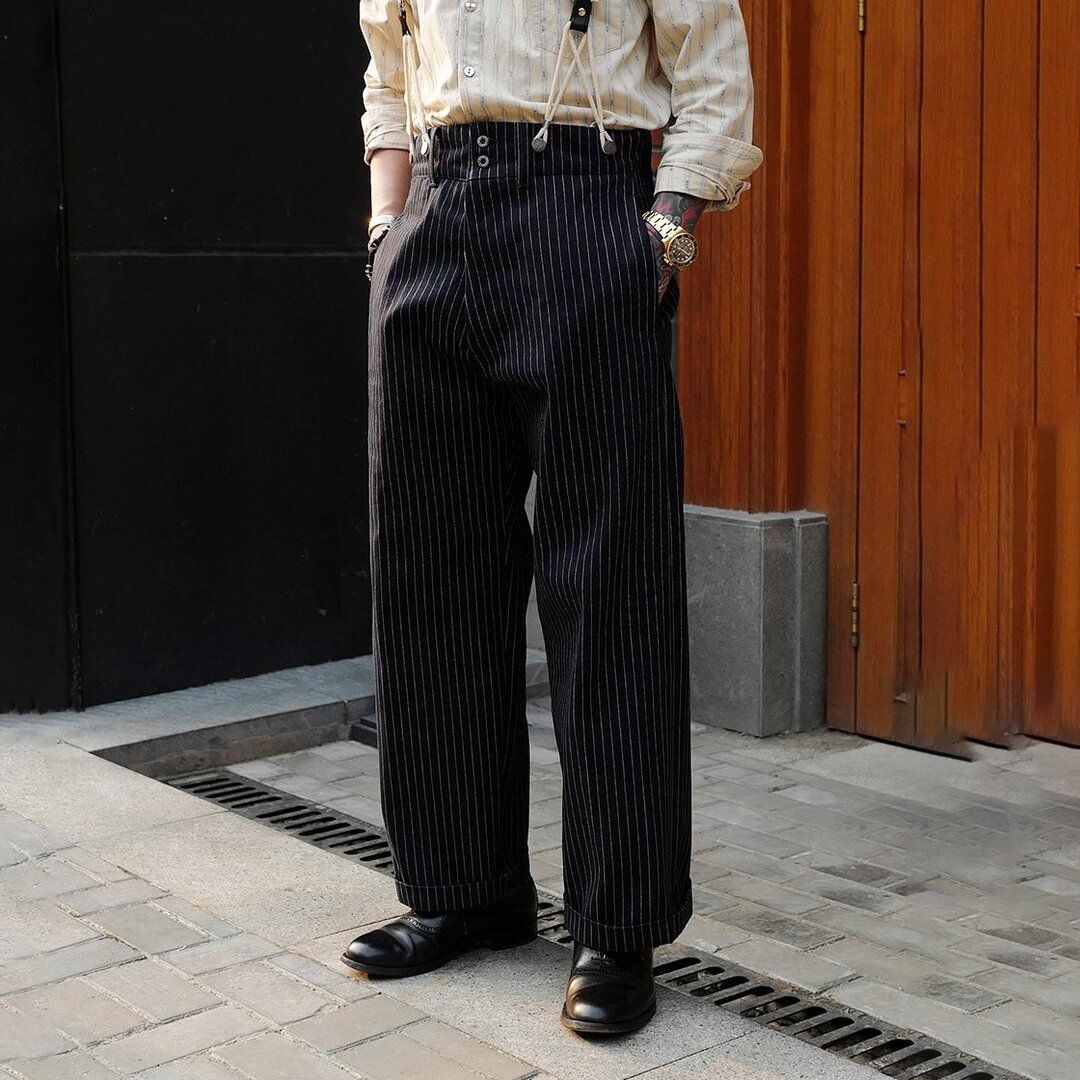 Do consider the color of your gown when deciding upon an ensemble. You do not want to clash horribly or drown under it. Instead, the goal is to make it look like an extension of your outfit.
College & University Graduates
22 – Add a Formal Suit Vest in Grey to Match the Pants and Elevate the Look
This outfit is dapper, easy to style, and looks fantastic! The tie matches the black shoes perfectly and complements the plaid trousers in grey.
And then to ground the entire ensemble, we have the crisp white button-down shirt!
21 – Opt for a Simple Gold Buckle Belt to Make the Fit Stand Out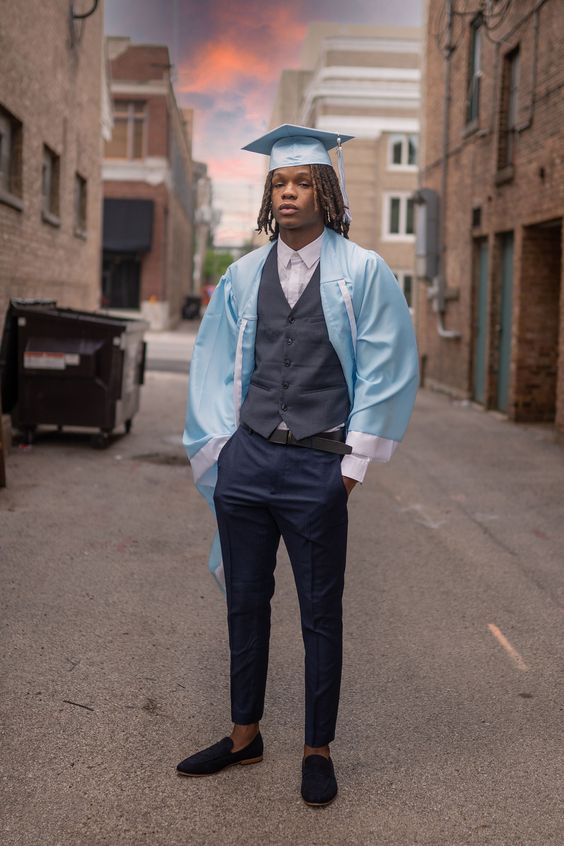 20 – Match the Color of Your Tie to Your Honor Stole
The color blocking in this outfit is excellent! The solid navy blue suit makes the red of the tie and stole pop in the best possible way. And the belt is the perfect match for the shoes.
If you want to spice things up, this is the easiest way to do so. Simply add elements of color blocking and you are bound to stand out.
If you do not have an honor stole to match your tie, match it to the pocket square, the color of your graduation cap, or your gown!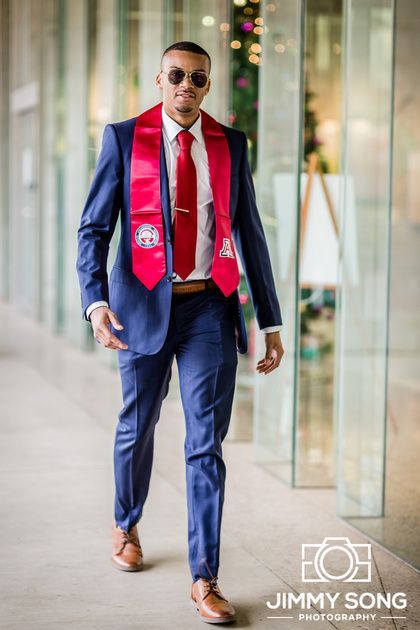 19 – Make Your Dark Outfit Pop With a Splash of Bright Color
You do not want the brighter color to overpower your outfit. Thus, look for subtle ways to incorporate it into your attire. The simplest way is to opt for a bright (bow) tie, or pocket square to look classy and neat.
Proceed to ground your look with a neutral tone – a white shirt in this case – to create a well-balanced appearance.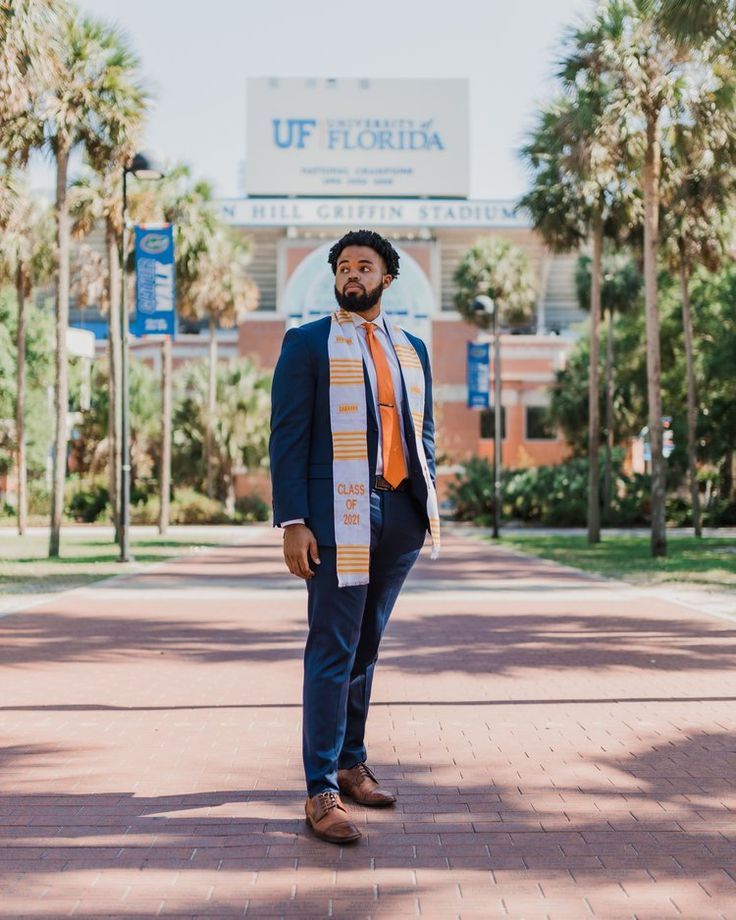 If your shirt and trousers are in different colors and you want to unify your look, one way is to go for similar-colored suspenders and a bow tie.
Add shoes from the same color family, and this will make your entire look appear cohesive!
You can show off your uniqueness through your favorite funky socks!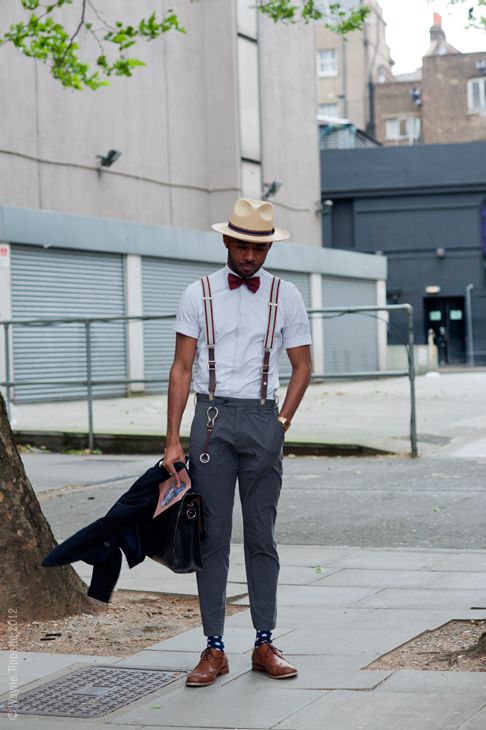 17 – Go for a Classy Black & White Look for Ultimate Sophistication!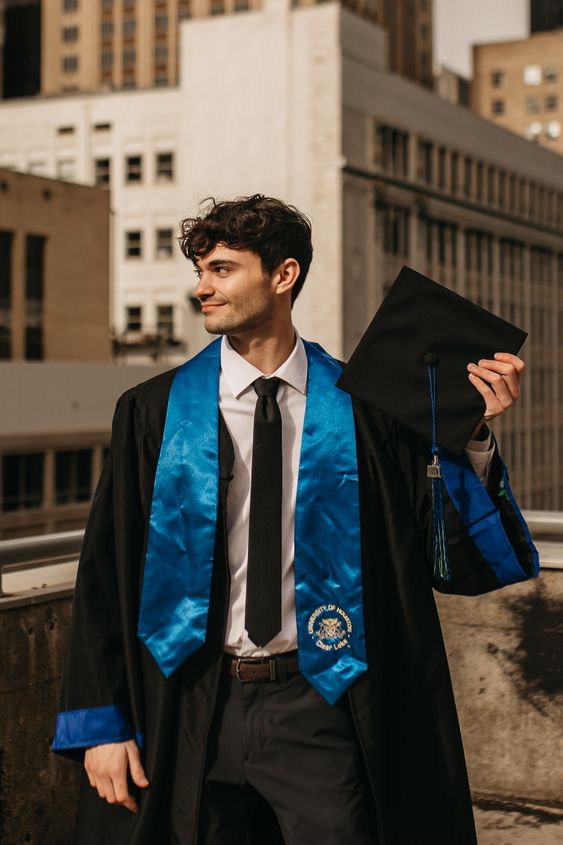 16 – Swap the Shoes for a More Formal Pair: Loafers or Oxford Shoes in White
Lately, pastels have been enormously trending in the fashion industry. Seeing how they have infiltrated men's fashion is proof of how popular they are getting!
And if a suit looks this good in pastel, everyone needs to get one because they are perfect for a brunch look, a summer wedding, or graduation!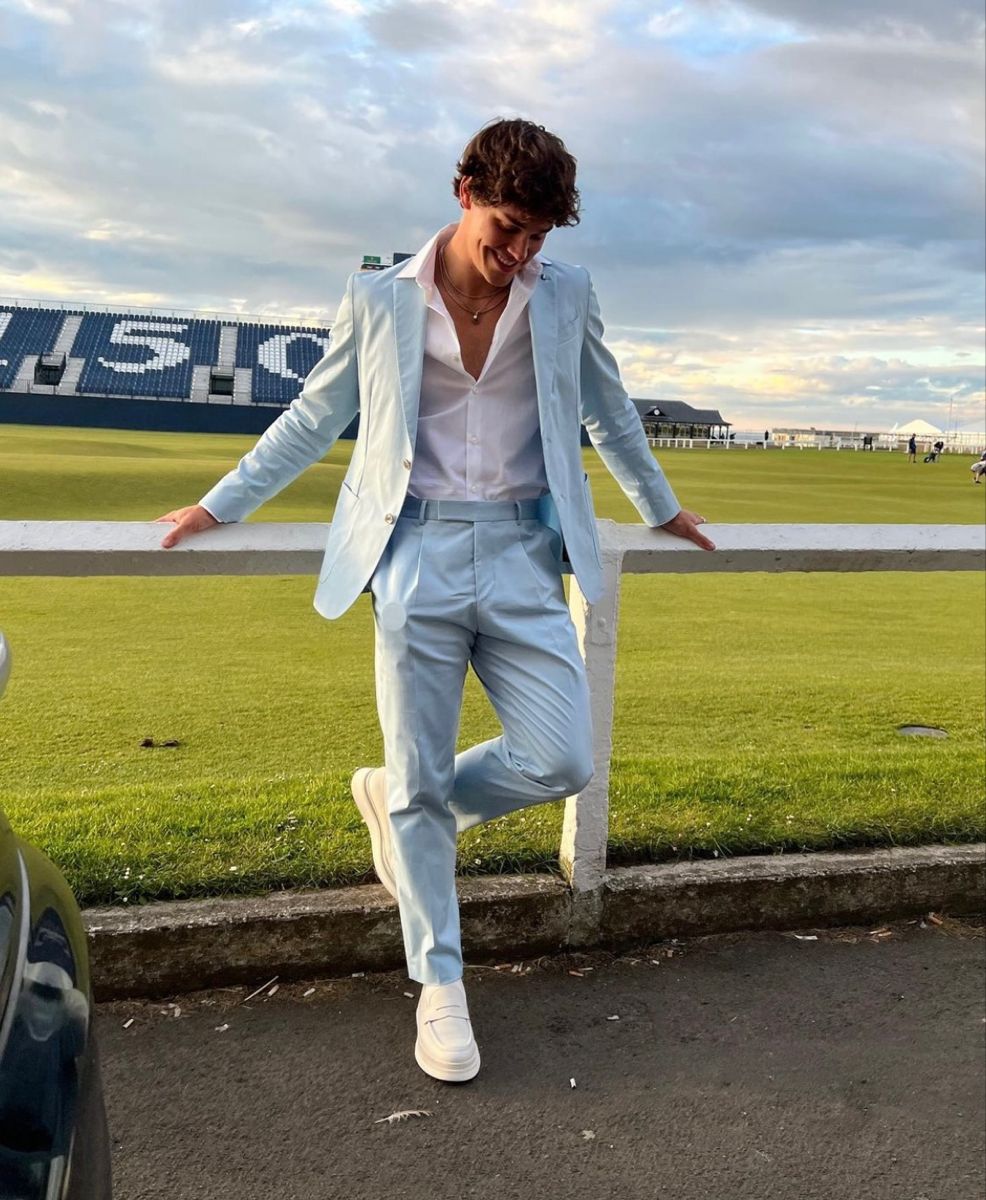 15 – You Can Not Go Wrong With an All-Black Look!
If you want to swap the brown shoes for a black pair, that will look phenomenal as well! The brown adds a nice contrast and sits well with black clothes, but if you wish to be decked out in black from head to toe, go for it!
14 – Opt for a Tie That has the Colors of Your Outfit & Gown
Keeping the color of your gown and honor stole in mind will help when putting together an outfit. But if your pieces appear separate and you need to bring the common ground to complement all the individual aspects of your attire, go for a printed tie with the colors of your outfit.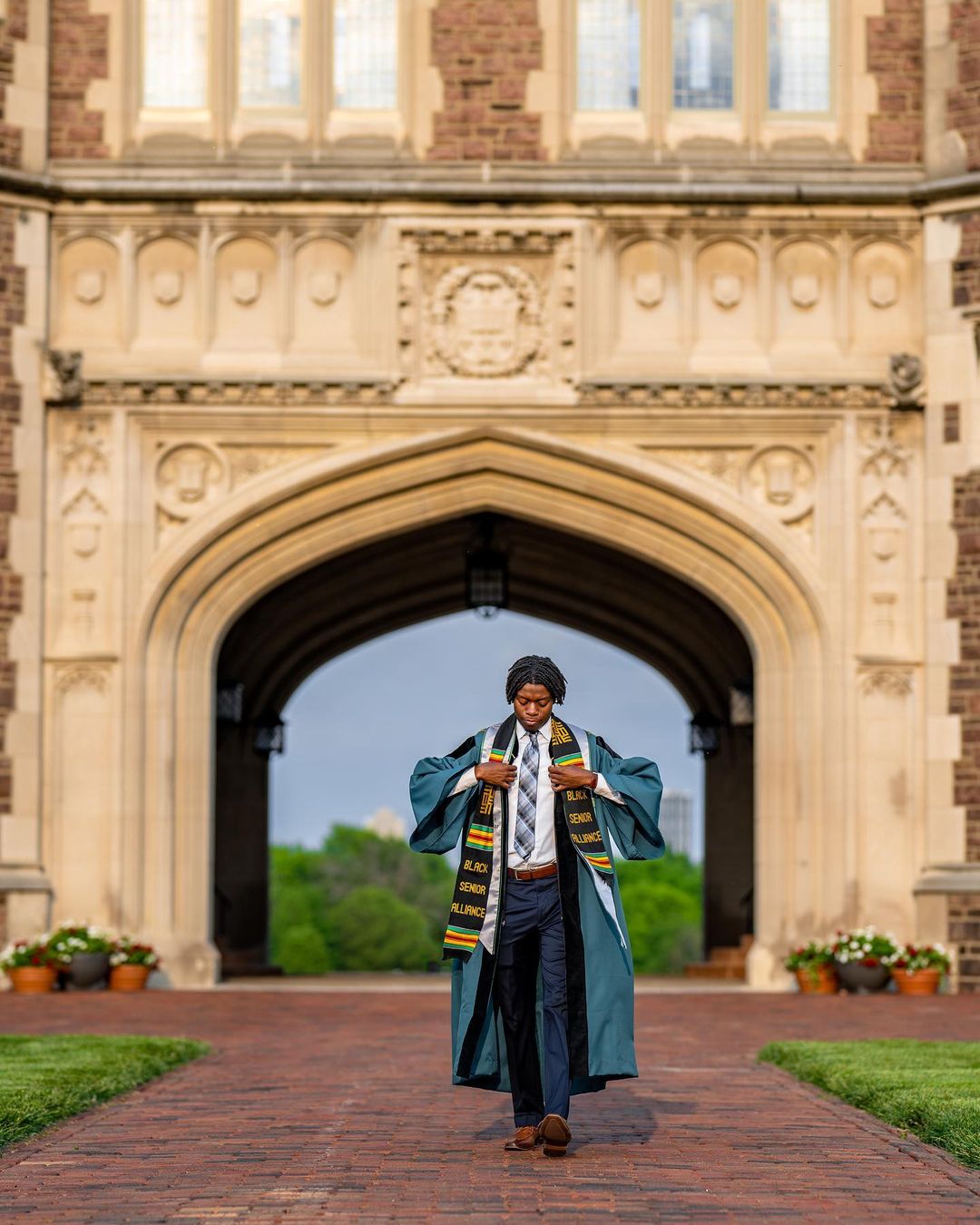 13 – Get All Decked Out in a Fabulous Three-Piece Suit in Tan
The color of this suit is different and perfect for the fall semester graduation! You would be paying tribute right where you started and finishing out with a bang!
The gold lapel pin complements the gold buttons of the suit wonderfully.
I suggest adding a black skinny tie and a shinier pair of shoes in black to match the gradation accessories and elevate your look to the next level!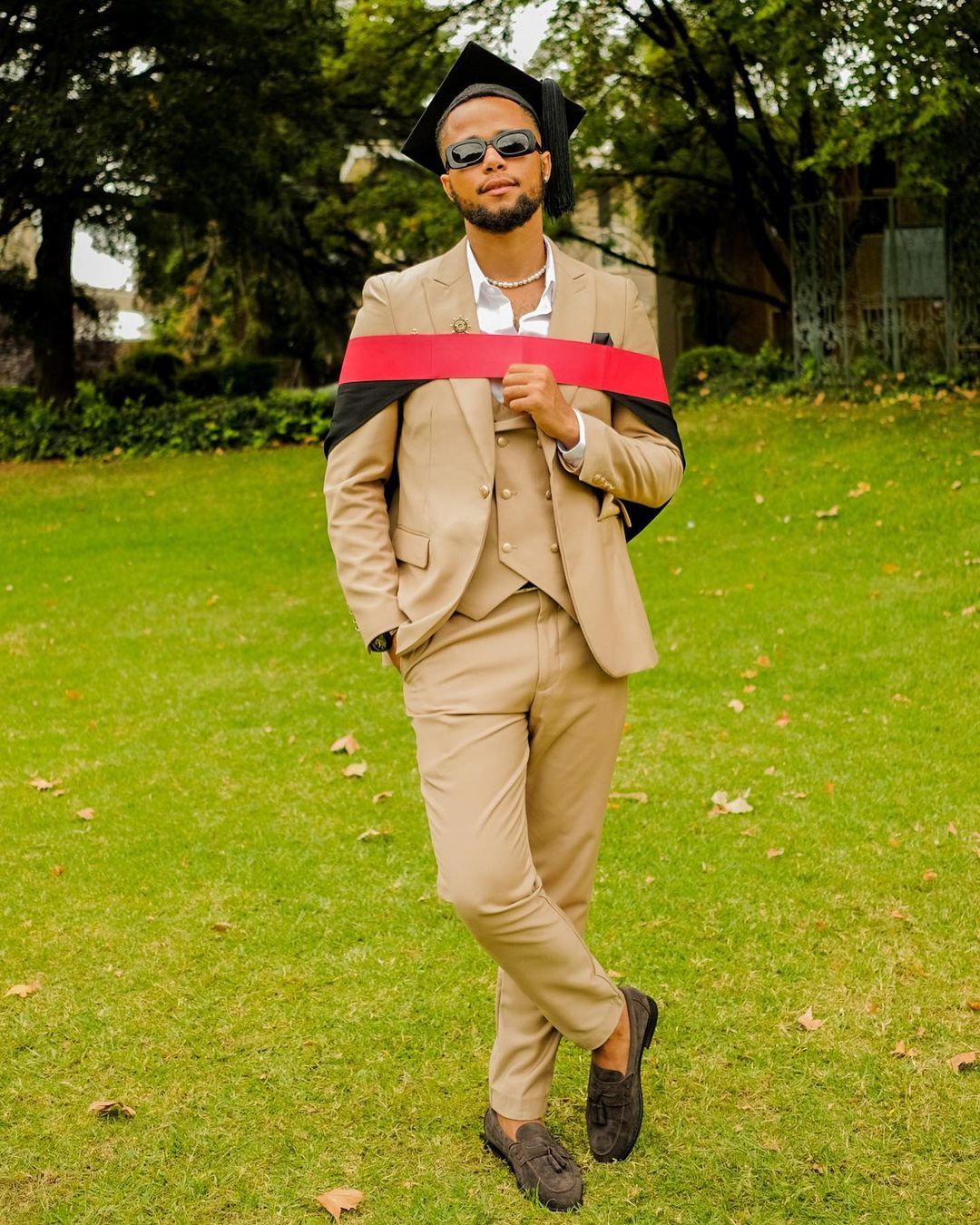 12 – Swap the White Shirt for an Ice-Blue Button-Down for a Unique & Stylish Look
As you might have seen in the looks above, the majority of the graduation looks come with white shirts. Thus, it would be best to switch things up and opt for an ice-blue shirt with similar plaid pants in grey and brown shoes.
The hint of blue in the shirt will complement the honor stole as well and make you stand out as a fashion icon on your big day!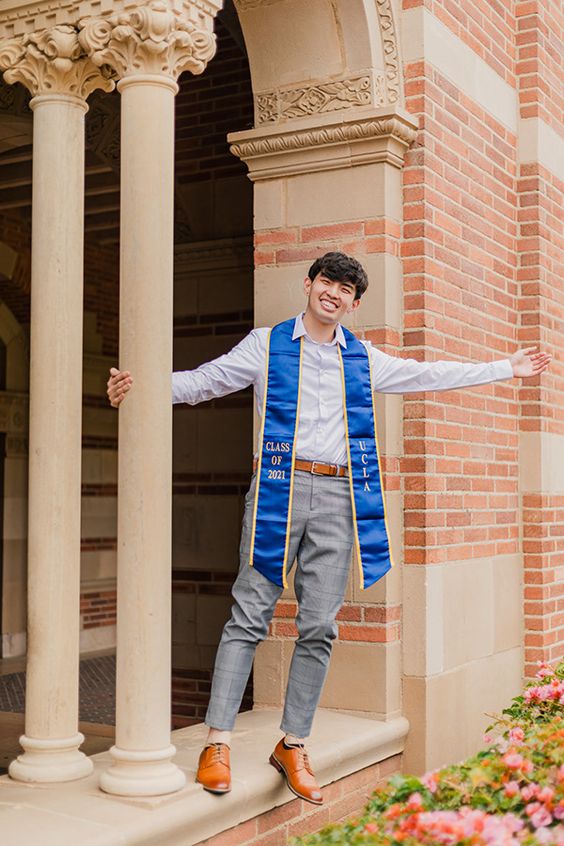 11 – Opt for a Soft Grey Blue Shade That is Cool & Perfect for a Hot Summer Day
The chambray fabric is essentially from the linen family with the appearance of denim. Thus, it is the perfect pick for a formal event if you do not wish to be dressed up fancy.
Pair your suit with a denim collared shirt, and you are all set!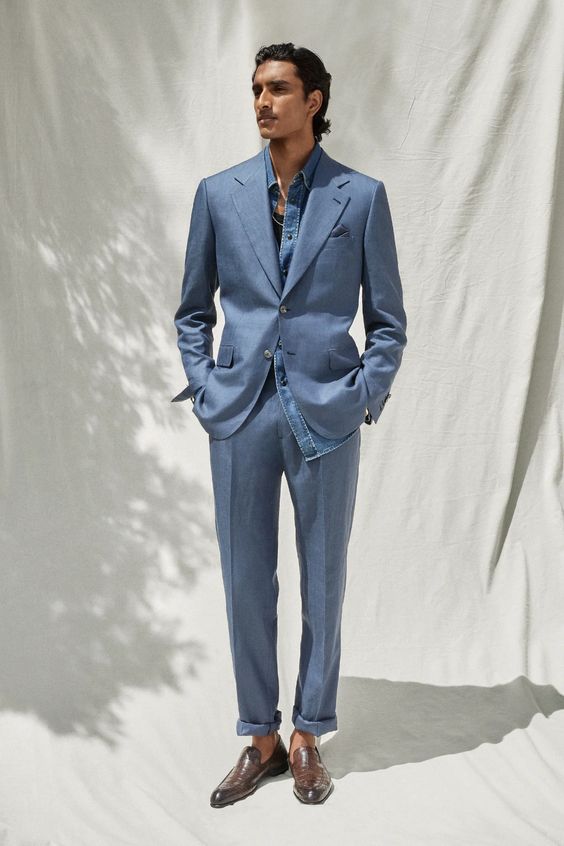 Shop the suit below:
Tailored Fit Linen Suit Jacket $219.00
Tailored Fit Italian Linen Suit Trousers $129.00
10 – Monochrome at its Finest!
The white shirt makes the suspender and tie stand out and give the perfect appearance of a gentleman, which is exactly what you want to aim for on your graduation.
Leave the bag behind because you probably will not be needing it, nor worry about its safekeeping.
09 – Swap The Plain Shirt for a Pinstriped One to Add Character & Texture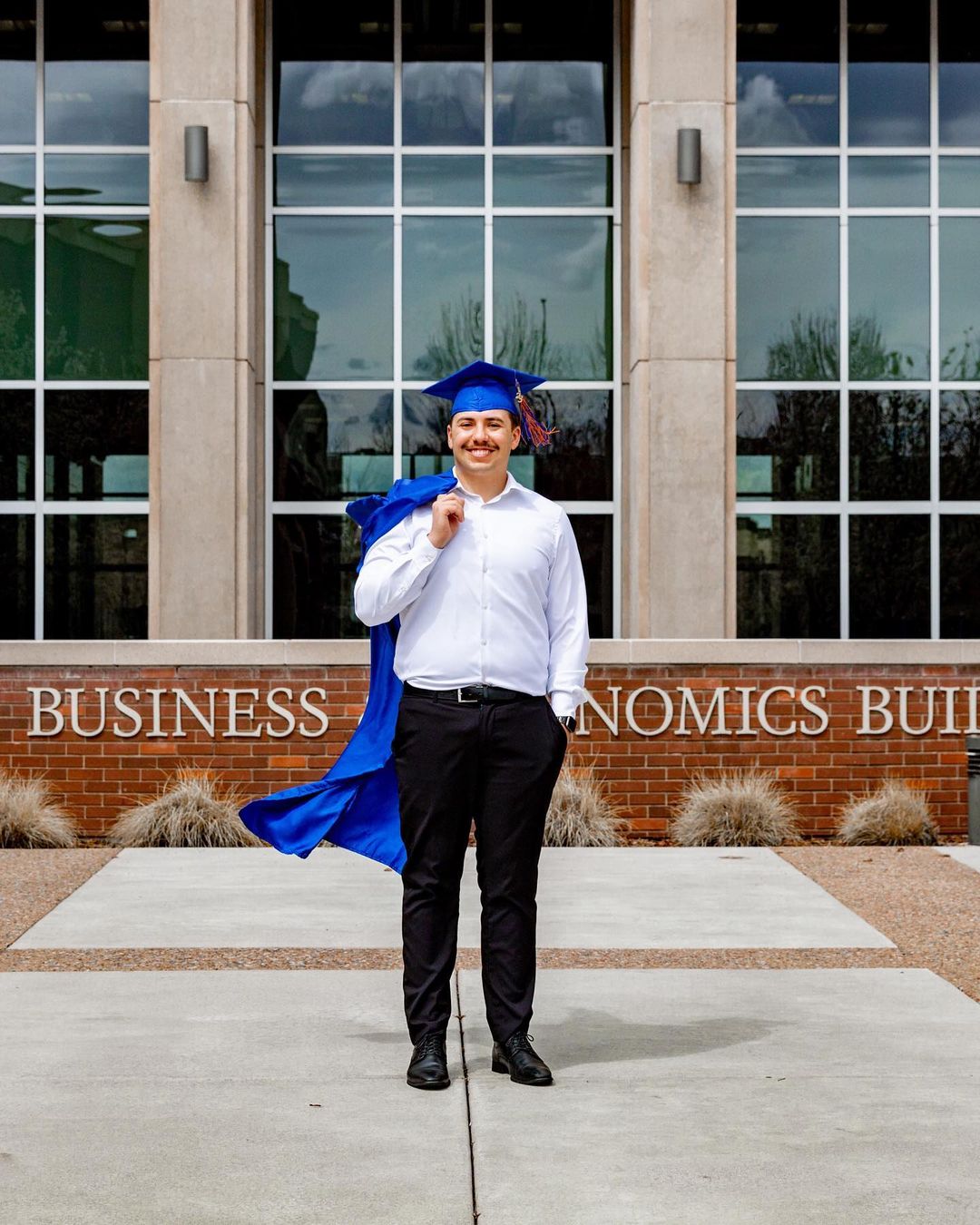 08 – A White Blazer is a Unique & Bold Choice
And it pays off because it looks stunning! If you wish to go bolder and truly stand out, you can swap the shoes for a cream-colored pair to complement the blazer.
The color of the trousers matches the buttons and details on the coat and unifies your entire look effortlessly!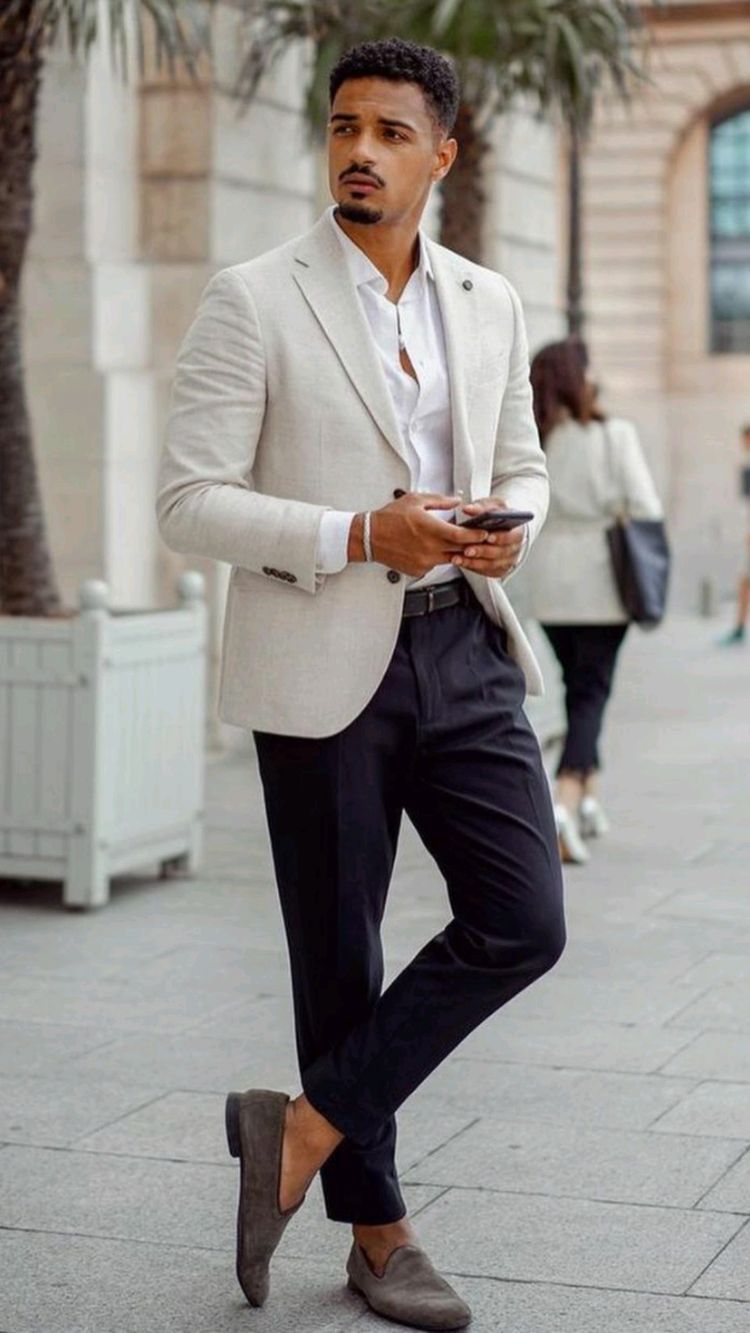 07 – Add a Silver or Gold Tie Clip for a Polished & Effortless Appearance
A tie clip, also known as a tie bar, helps keep your tie in place regardless of your movements. Thus, it is the perfect accessory to add on your graduation day as you are going to be jumping around and making the most of your day.
And a tie clip will ensure you look effortless during all your celebrations!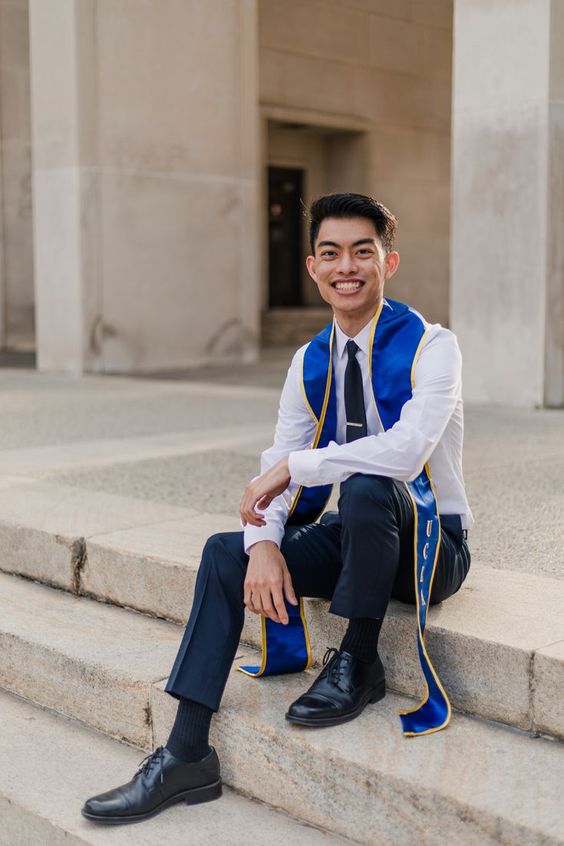 06 – Swap the Round Neck for a Collared Shirt
You will be taking off your blazer to wear your gown, and a round neck will look improper with the gown. So opt for a collared shirt for a tidy and formal appearance.
Other than that, this outfit is the definition of rustic and is the perfect choice if you graduate on a cloudy day!
The ombre shoes look chic and stylish, but if you do not have similar ones, you do not need to break the bank! You can simply opt for an all-black pair that will complement the pocket square and details on the blazer!
Younger Graduates of Pre, Middle & High School
The dress code for pre, middle, and high school graduations is not as strict as it is for college or university level.
Thus, you can get away with wearing jeans and round-neck shirts. But I suggest looking slightly formal to be on-brand with the occasion! After all, you have to learn from a young age!
05 – Opt for a Suit Vest & Jeans for the Perfect Smart Casual Look
And this is how you execute business casual on graduation effortlessly!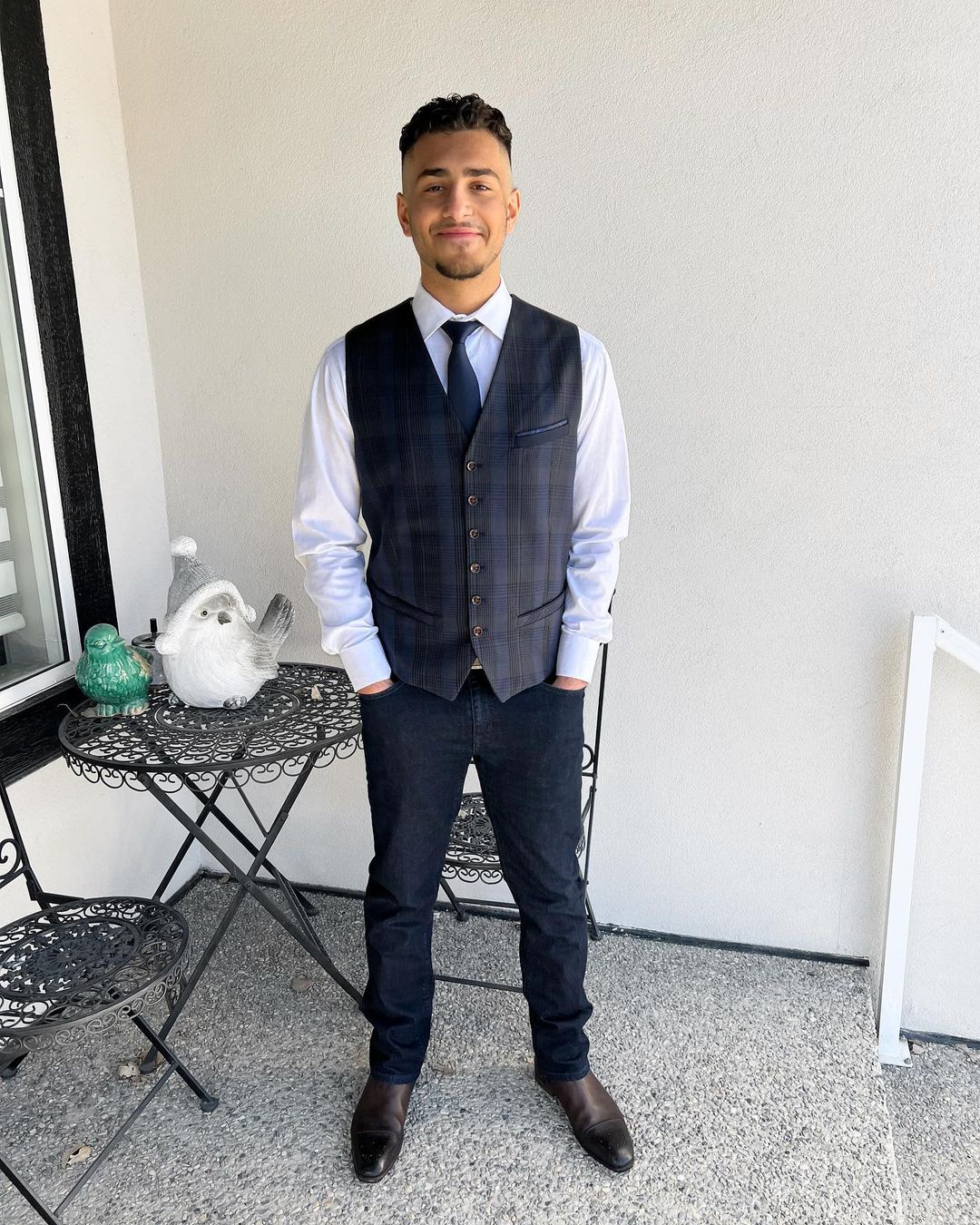 04 – Add Your Uniqueness With Funky Accessories on a Pinstriped Suit
This outfit is fun, unique, and stylish making it perfect for a high school graduation. The white boots match the shirt and elevate the look to the next level!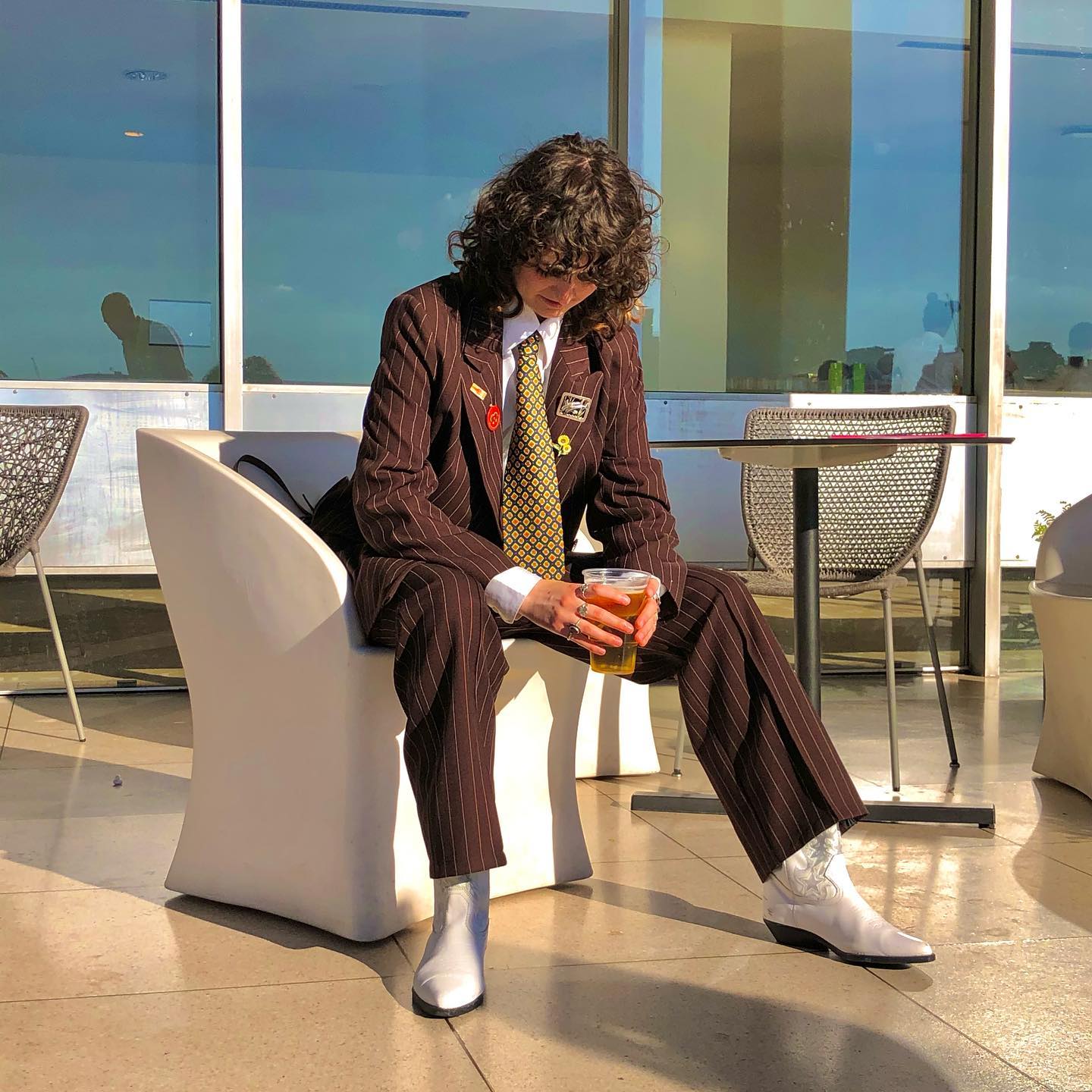 03 – Swap the White Shoes for a Brown Pair to Add Depth to Your Fit
Brown shoes are the way to make this attire stand out. It will put more attention on your pants and the shirt and elevate your look!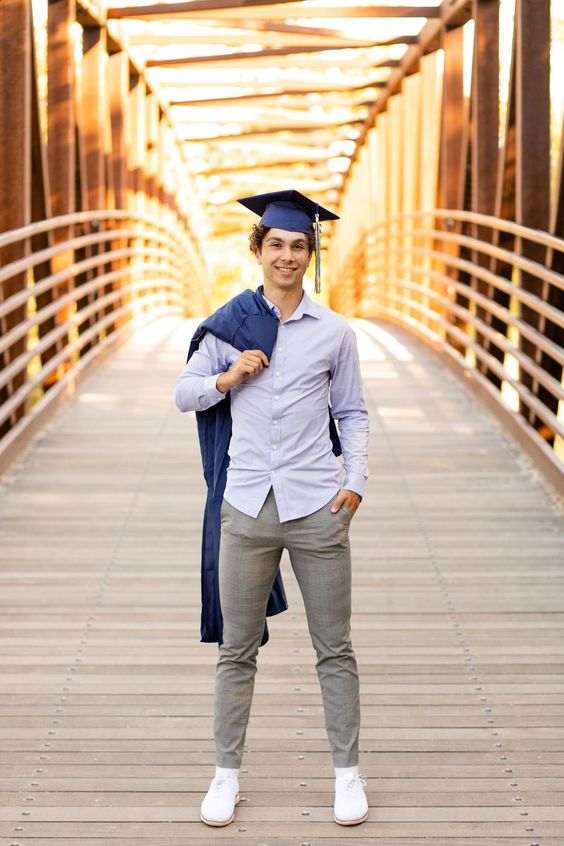 02 – Go for an All-Black Appearance & Make it Stand Out With the Right Accessories
The best way to make an entirely black outfit pop is to add metallic accessories that pop!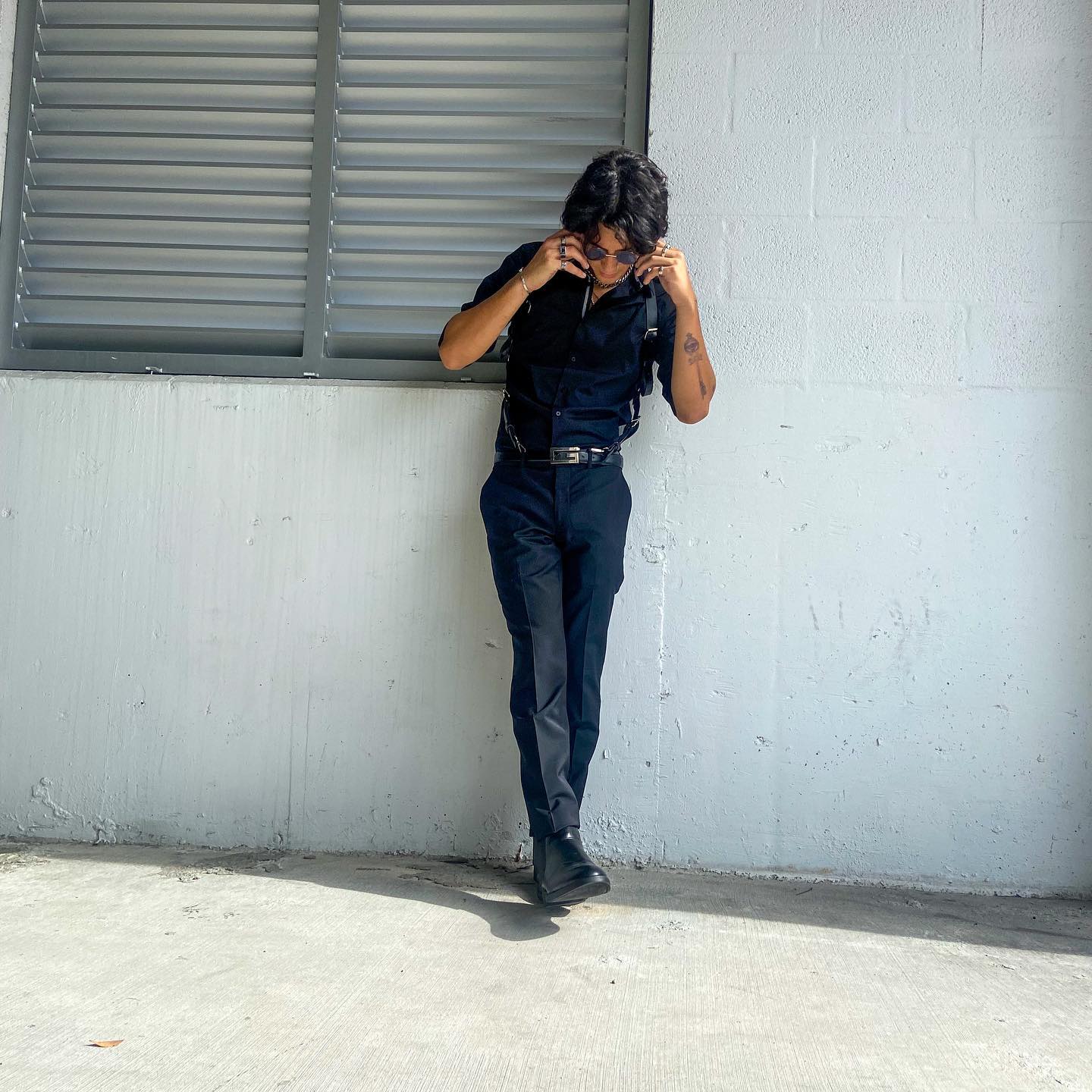 01 – Choose a Bright Collared Shirt With Black Pants & Gown to Shine Through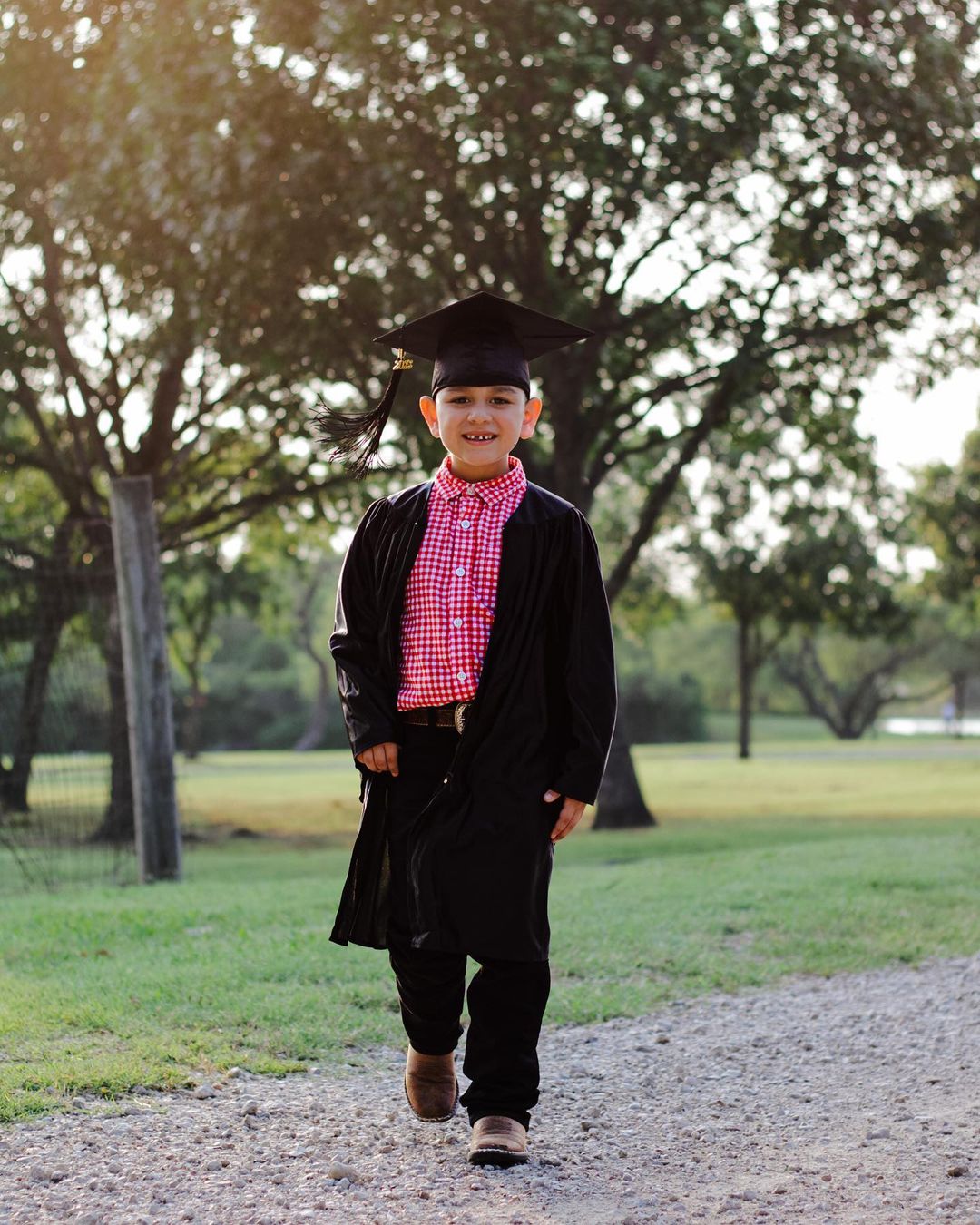 FAQs
What color suit looks best on graduation?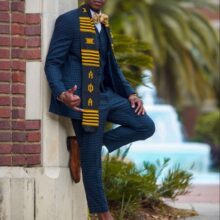 You can not go wrong with a navy blue suit! It looks phenomenal and photographs wonderfully too! It is super easy to style and is versatile enough to work with various color combinations.
Thus, if you are in doubt and need something effortless, dark blue is the way to go.
Another excellent option is black! If navy blue is not your thing, you should consider black as it is also an effortless choice.
Technically, you can wear whatever color suit you would like, but all black and entirely navy blue are the go-to for possibly every other person out there!
What shoes to wear to graduation?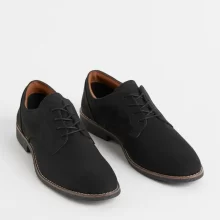 You can opt for any standard pair of shoes that are considered formal. Derby, oxfords, monk shoes, and Chelsea or dress boots are excellent options for pairing your clothes. The majority go for oxfords and monk shoes but boots are the way to add character and individuality to your fit.
If the above-listed shoes are not your cup of tea, opt for your trusted pair of loafers! The options are endless but please avoid trainers, sneakers, sandals, or casually worn shoes.
Can I wear jeans to my graduation?
What color dress shirt looks best for graduation?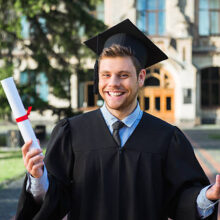 The answer is quick and simple – white! It matches almost every color of suit or pants that you might end up wearing and looks fantastic too!
Moreover, you will not have to break the bank for it because everyone has a neat white button-down shirt lying around in their closet.
Now you can save your money and invest it in a nice suit or shoes that you will be able to reuse in the future as well!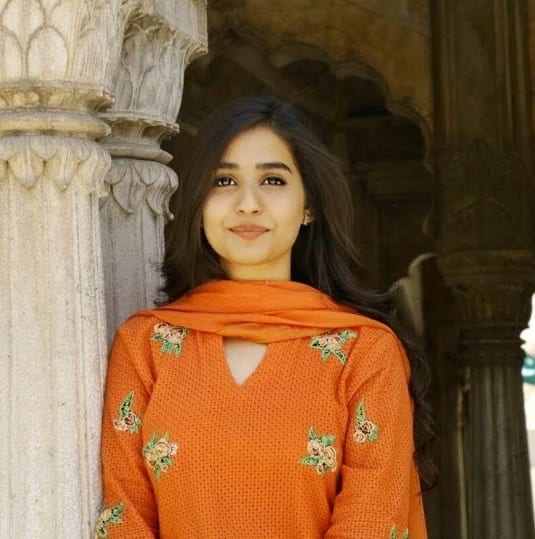 Janeeta Khan loves to write and loses herself in the world of fiction during her free time. You will probably find her curled in the corner with a Harry Potter book and a steaming mug of hot cocoa.