Over 50, every event is an opportunity to embrace a new level of elegance and charm. As you enter these celebratory moments, your hairstyle expresses your style and grace.'
With an array of sophisticated options, choosing the right wedding hairstyle becomes an exciting journey of self-expression and sophistication.
Hair Care Tips for Women Over 60
Hair Care Tips and Tricks
As the years go by, our hair requires special attention and care to maintain its health and radiance. Whether you're attending a wedding or embracing everyday life, here are essential tips and tricks to ensure that your hair continues to be your crowning glory.
In my opinion, hair is a striking feature that immediately captures the attention of everyone around. It possesses a unique power to convey one's personality, style, and even mood.
Curly Hairstyles For Women Over 50
Wearing your hair over 50 offers a myriad of possibilities to enhance your natural beauty and confidence. The key is to choose a style that aligns with your personality, lifestyle, and desired level of maintenance. Consider these tips to rock your hair with grace:
Embrace Versatility: Go for a versatile haircut to experiment with various styles. A layered cut, in my opinion, can add texture and movement, making it easier to switch between casual and formal looks. The most asked question is what hair length suits them best. The answer is simple: the one you prefer and can keep up with. There's no one-size-fits-all answer when determining the best hair length . However, Many find a length just above the shoulders or slightly longer flattering.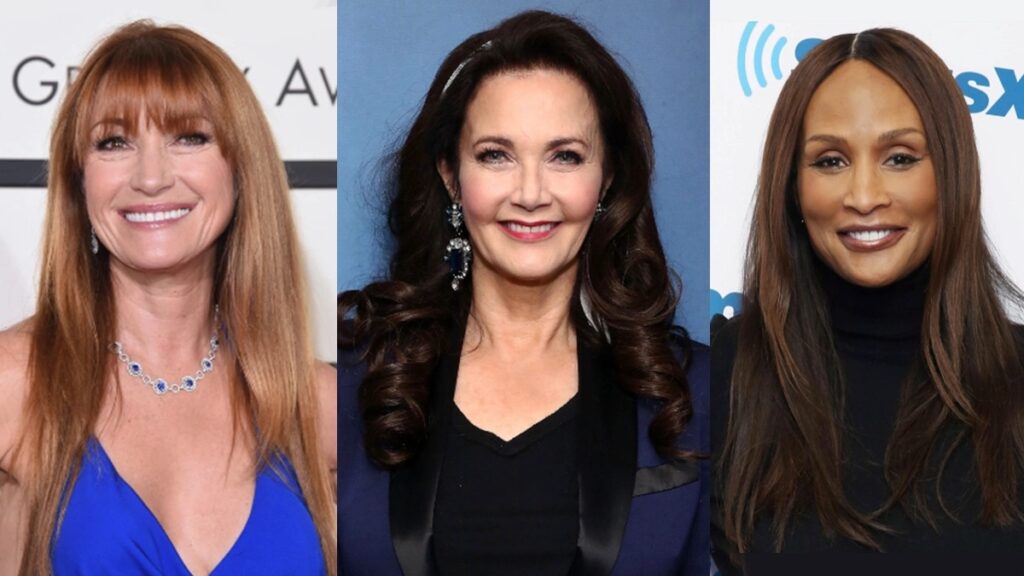 Healthy Hair is Key: Prioritize hair health using quality products, nourishing conditioners, and regular trims to prevent split ends and maintain shine. Use sulfate-free shampoos and conditioners to maintain hair's natural oils.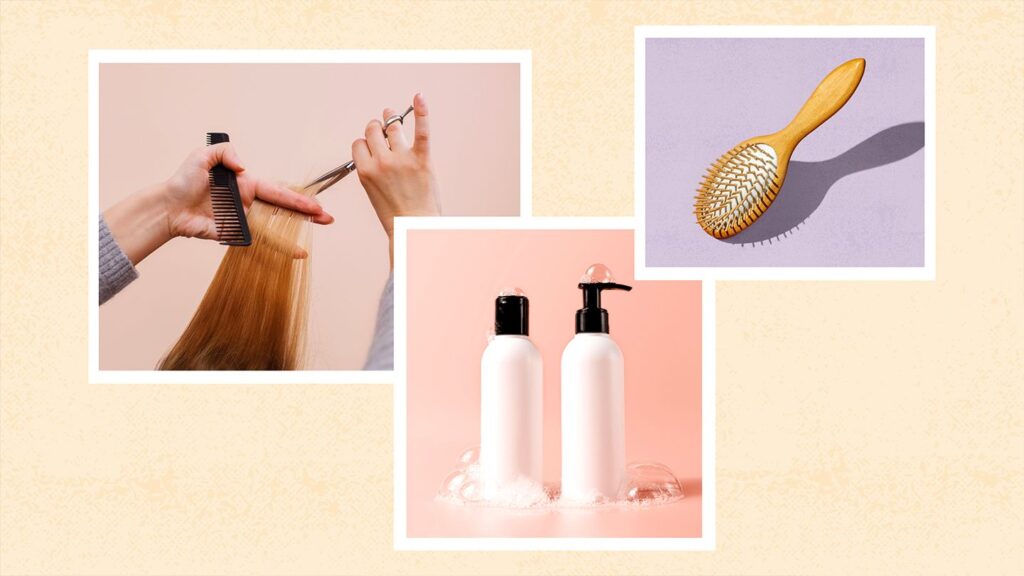 Age-Appropriate Styles: While age should never limit your choices, some styles naturally lend themselves to mature beauty. Soft waves, elegant updos, and face-framing layers are timeless choices.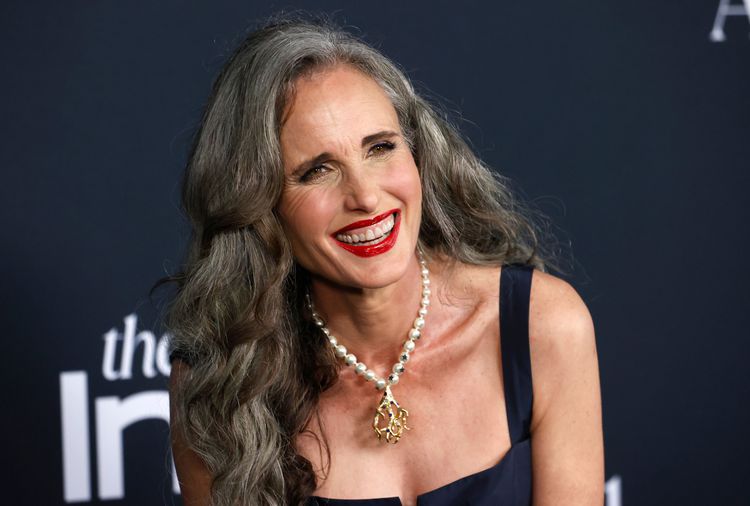 You can limit the use of heated styling tools to prevent damage; you can opt for air-drying whenever possible.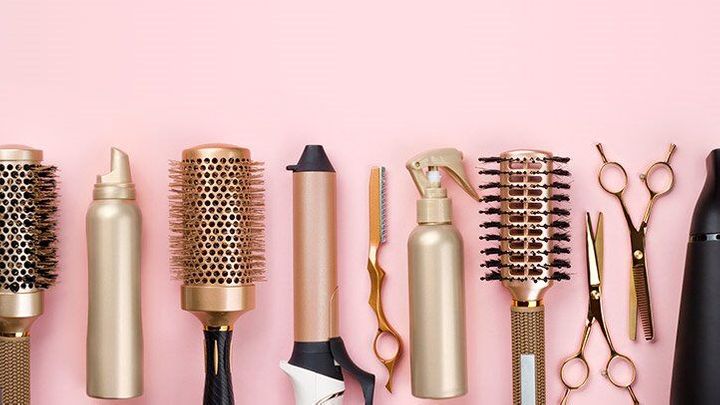 Play with Color: Experiment with hair color that complements your skin tone. Subtle highlights or lowlights can add depth and dimension to your hair, giving it a youthful touch.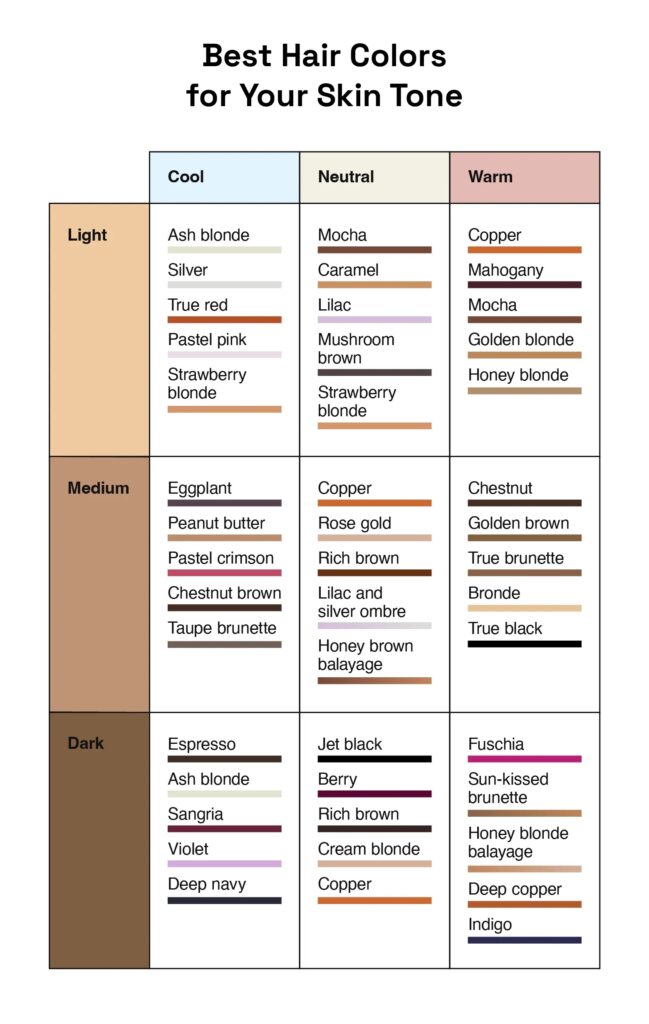 Accessorize: Hair accessories are your secret weapon. Clips, headbands, and pins can add a touch of flair to any hairstyle, instantly elevating your look.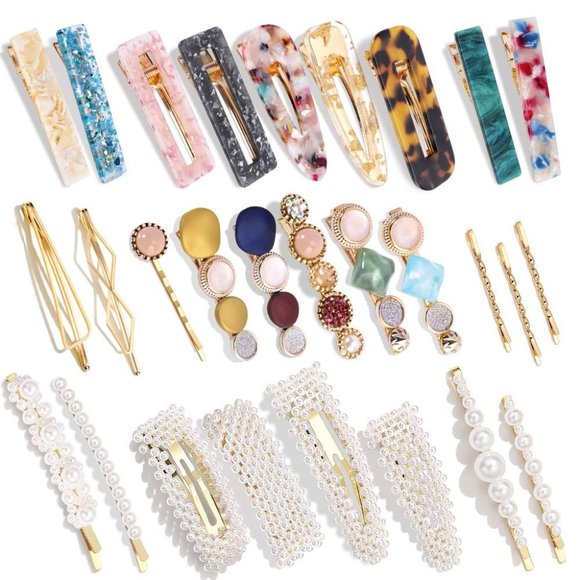 Consult a Professional: Visit a trusted hairstylist who understands your hair's texture, your preferences, and your lifestyle. Their expertise can guide you to a style that suits you perfectly.
A diet of essential nutrients: Nourishing from within ensures that the hair receives the necessary vitamins, minerals, and proteins that contribute to its strength and shine.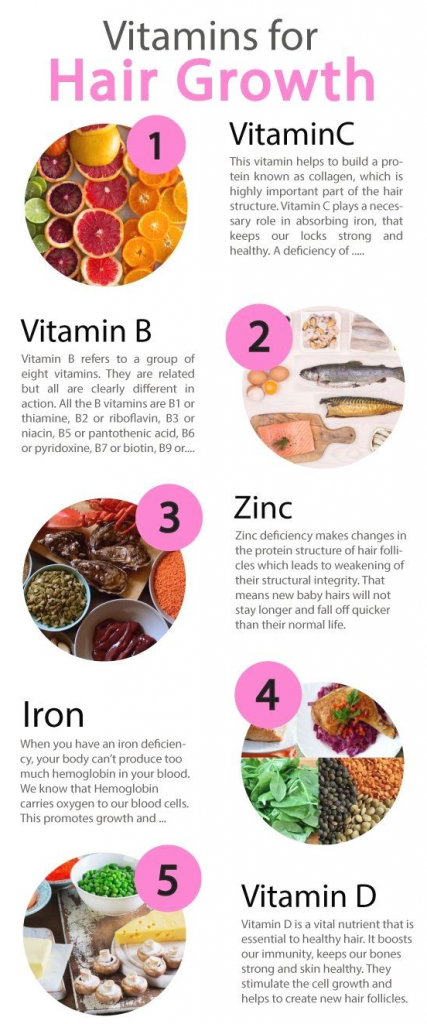 Hydration serves as the elixir for both hair and scalp health. With age, the scalp can become drier, leading to brittle hair. Adequate hydration keeps the scalp moisturized and prevents hair from becoming dry.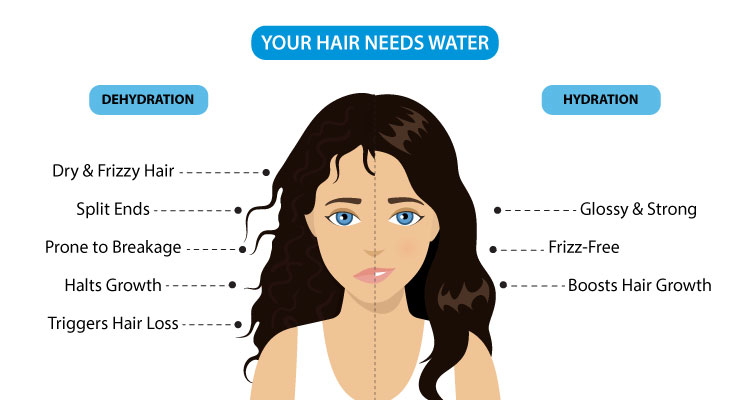 Schedule your hair appointments well in advance would be beneficial. Alongside, I would like you to consider indulging in the goodness of hair masks, a nourishing ritual that bestows your tresses with deep rejuvenation and radiance.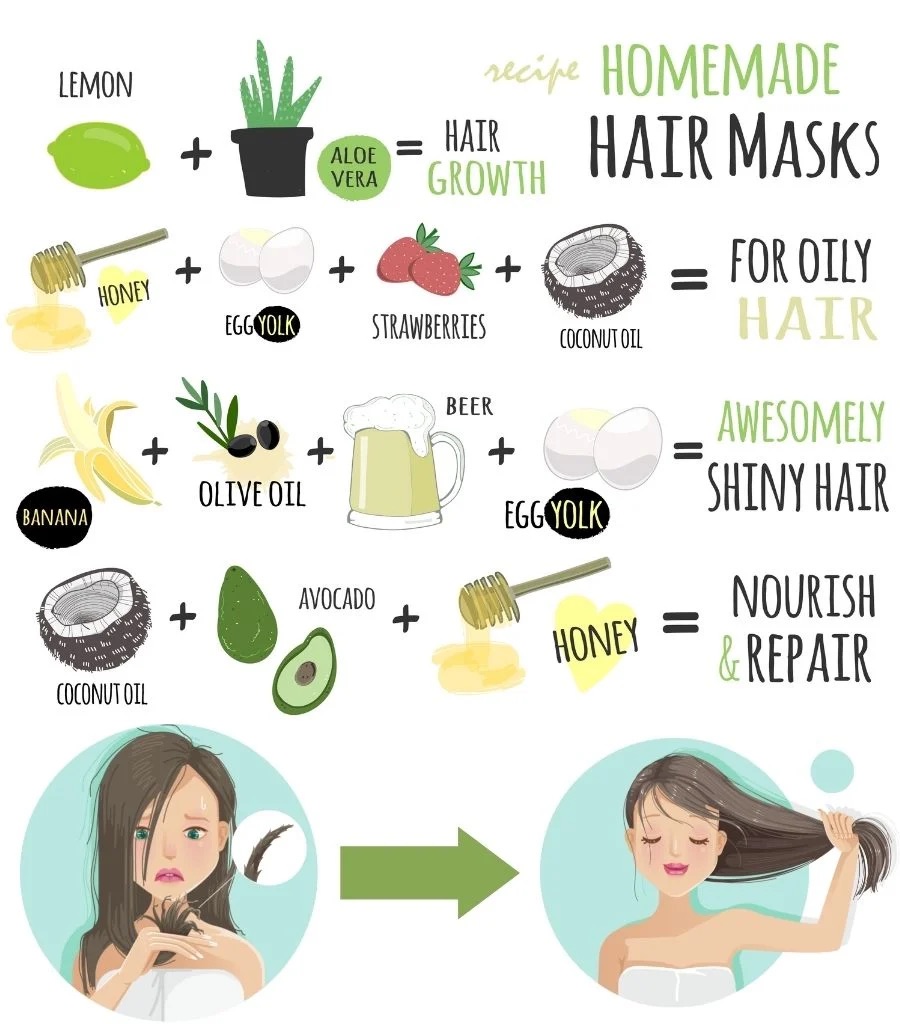 Hairstyles
13 – Messy Voluminous Hair
The Messy Voluminous hairdo is a trendy, effortlessly elegant appearance for women that want to emphasise natural texture and volume. It has a carefree, young aspect with a disheveled, somewhat undone appearance.
Soft layers and waves are deliberately blended to add volume and movement to the hair, making it seem fuller and more dynamic.
16 Best Over 60 Bloggers & Influencers To Follow This Year
This casual yet stylish haircut highlights the beauty of elderly ladies by delicately integrating a sense of fun with assurance. The end result is a timeless and attractive appearance that exudes energy and modernity, making it an excellent choice for individuals looking for a bright and age-defying hairstyle.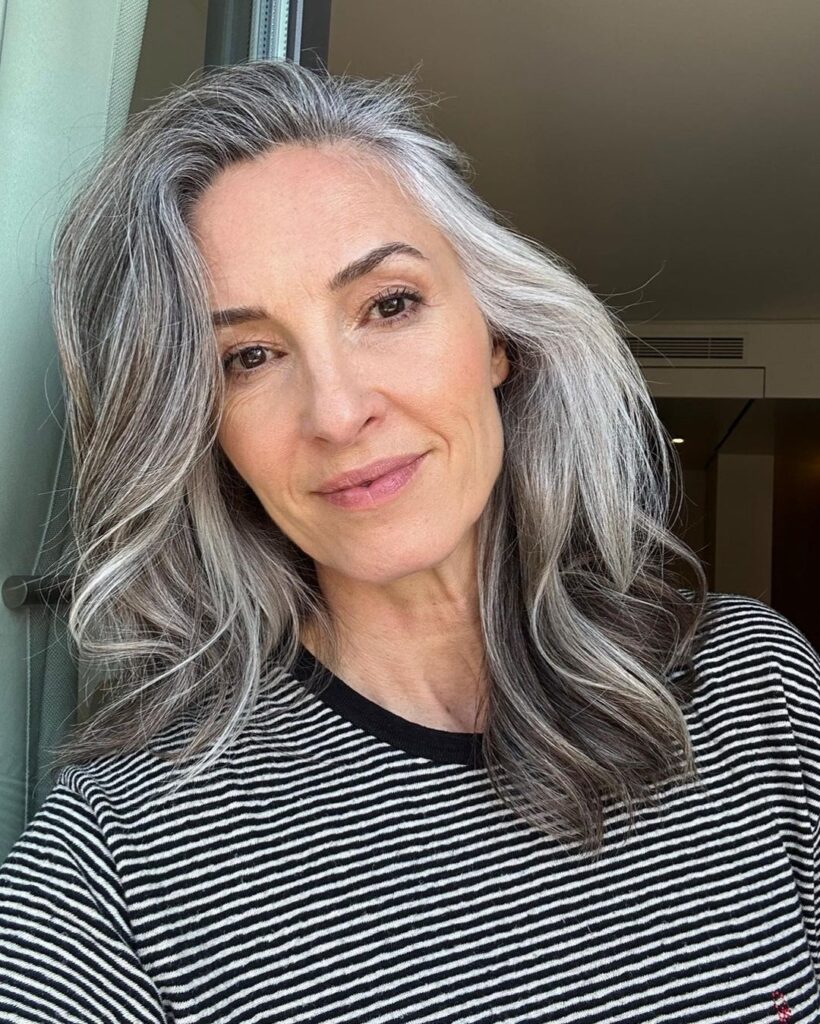 12 – Layered Bob cut
The Layered Bob Cut is a refined and revitalising haircut that perfectly combines modernism and grace. This age-defying hairstyle has unique layers that lend depth and movement to the hair. The layers are meticulously created to frame the face, highlight facial features, and offer a youthful lift.
The seamless adaptability of this haircut allows for simple styling, whether clean and polished or tousled and textured. It enhances a woman's confidence and brightness while celebrating her inherent beauty with a modern touch.
It's a pleasing choice that transcends age, making it a go-to for people seeking a sophisticated and ageless haircut.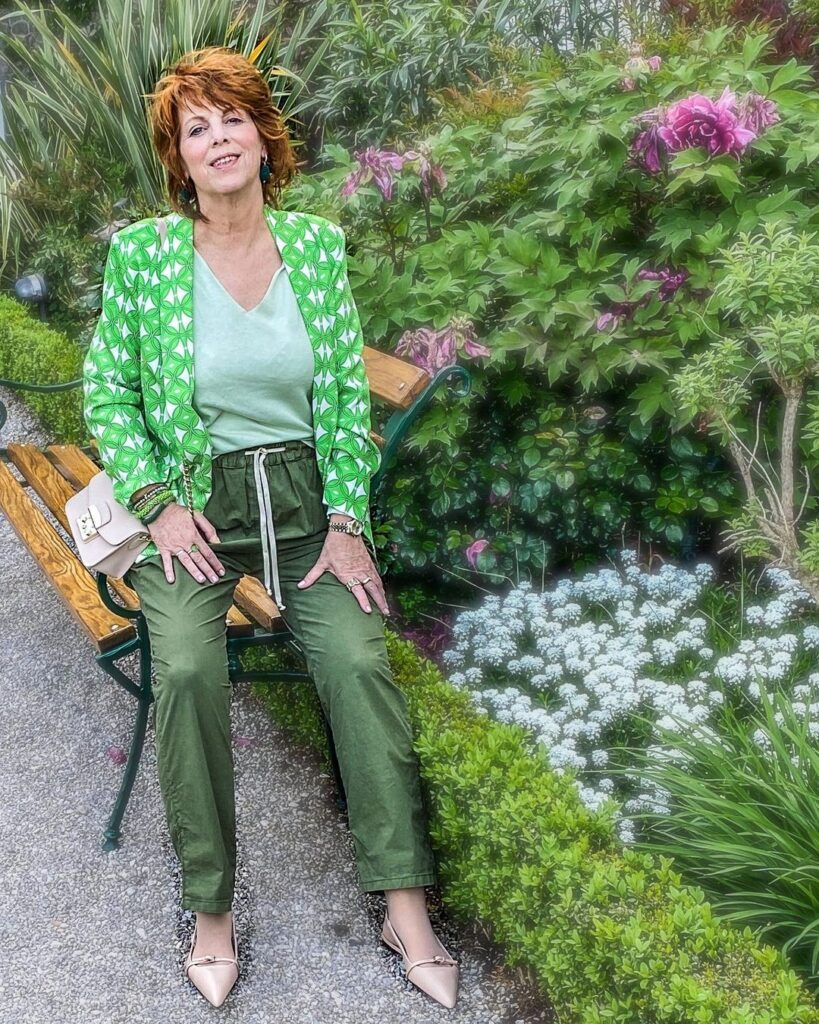 11 – Low Beach Curls
Low Beach Curls is a relaxed and effortlessly elegant haircut that encapsulates the carefree spirit of a day at the beach. This adaptable design mixes loose, tousled waves with a natural, sun-kissed texture for casual elegance.
Curls are softly wrapped around a curling wand or flat iron to create delicate waves that begin just below the mid-length of the hair. Consequently, a lovely cascade of curls frames the face and flows down the back.
This design has a relaxed appeal that makes it great for special events. This hairstyle gives movement and volume to the hair while also providing a hint of sunny warmth, evocative of a relaxing beach vacation.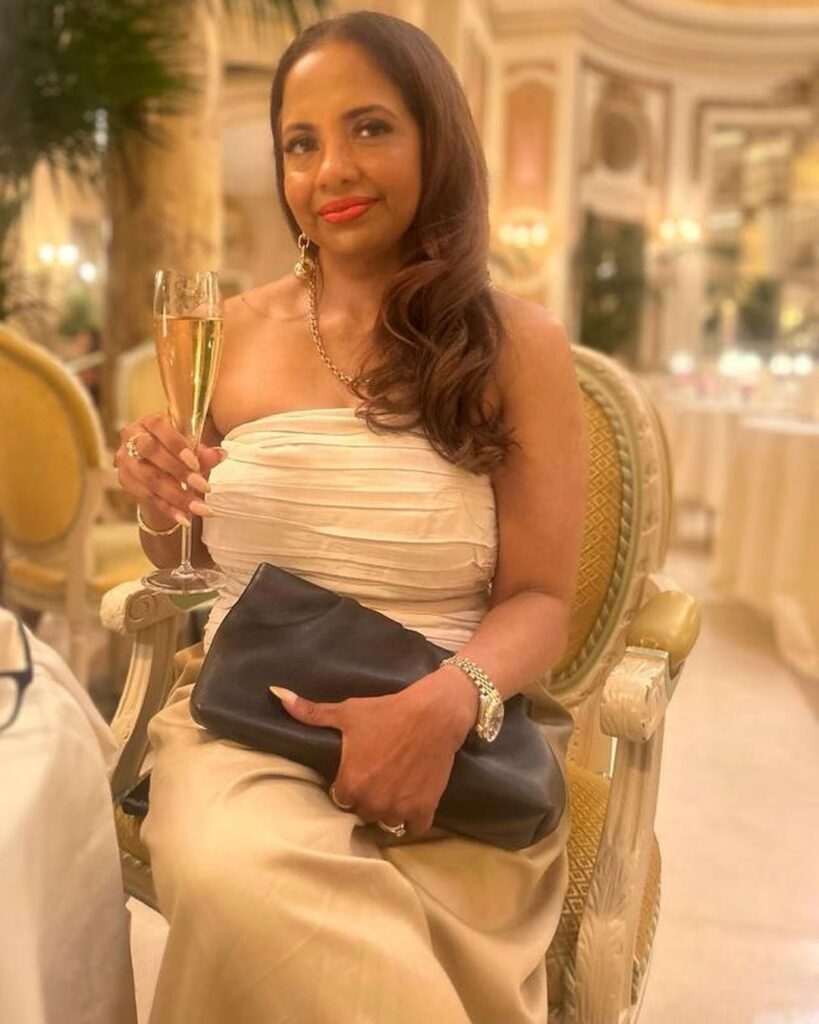 10 – Blowdried Locks for days!
This sophisticated look showcases beautifully blowdried hair with a luxurious shine and voluminous bounce. The locks are meticulously styled with a round brush and blow dryer, resulting in a smooth, polished finish that radiates confidence and grace.
The hairstyle embraces the natural texture and length of the hair, gently framing the face with soft layers that add dimension and movement.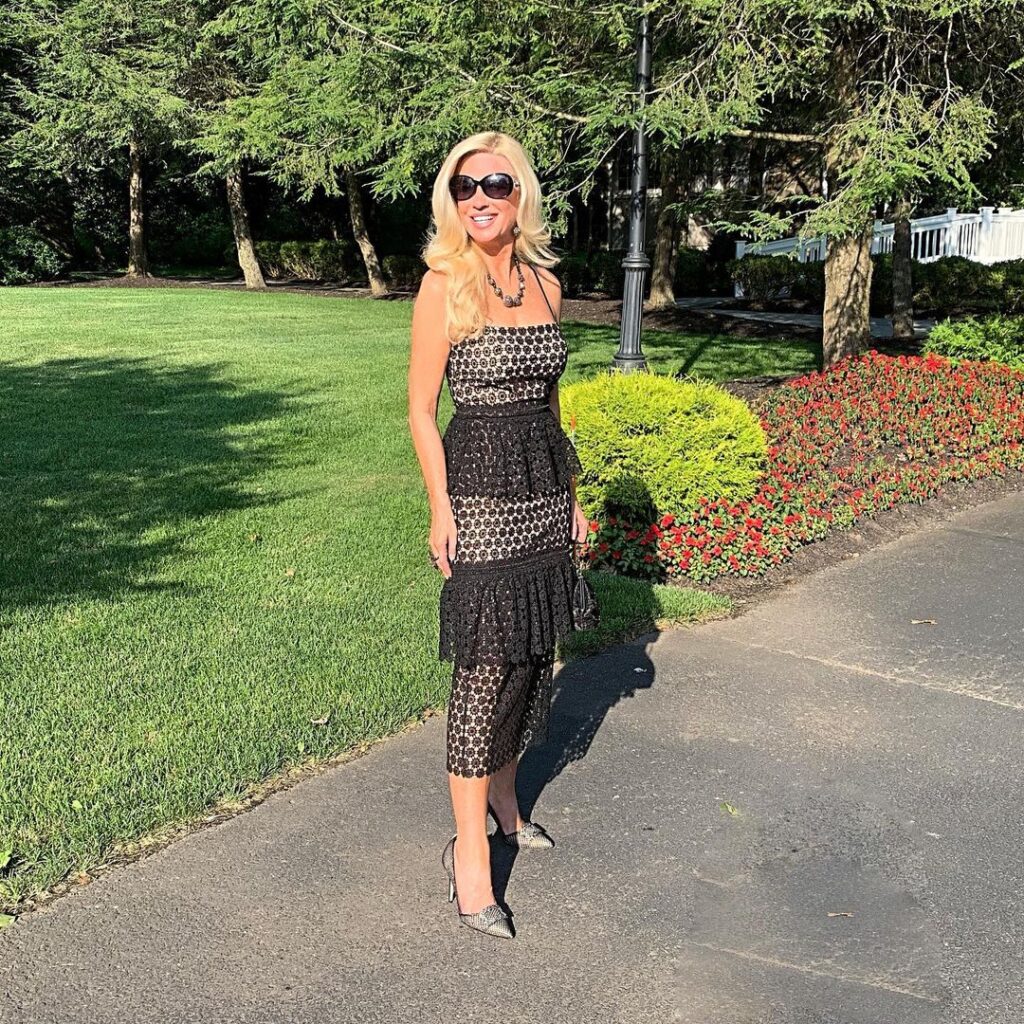 9 – Jaw-length Natural Afro
This striking and empowering wedding hairstyle celebrates natural beauty and individuality for women over 50. This bold and confident look embraces the natural texture and volume of Afro-textured hair, creating a stunning frame around the face at jaw length.
The hair's unique texture can shine, radiating an aura of authenticity and self-assuredness.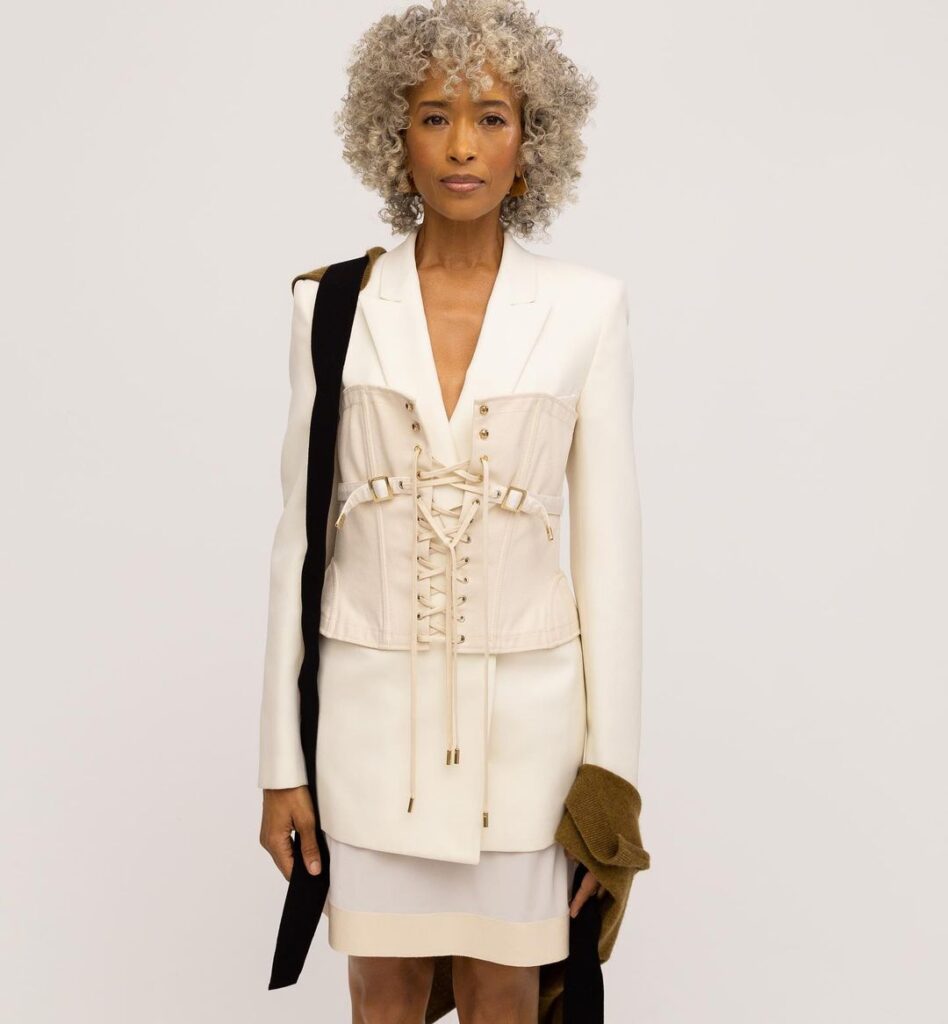 8 – Roller curls and lots of hairspray
Thank goodness, 90s rollers are back in style. They offer easy curls that linger for days and seldom go wrong. This sophisticated style comprises meticulously constructed curls created with conventional roller sets, which create voluminous and robust waves.
Hairspray is used liberally to keep the curls' form and lifespan, keeping the style in place with a touchable yet powerful grip. The result is a refined, classic hairdo that emanates elegance and grace. This hairdo pays homage to traditional Hollywood splendor while incorporating a modern touch. It is great for adult ladies who wish to exude confidence and charm on an important occasion.
7 – Soft curls on short hair
The soft curls wedding hairstyle is delicate and charming for ladies. This delicate design emphasises short hair's beauty while infusing it with soft, romantic curls. Also see 21 Best Curly Hairstyles For Women Over 50
Using a curling iron or hot rollers, the hair is precisely curled, giving subtle waves that give structure and dimension to the trimmed length. These gentle curls surround the bride's face with a hint of intrigue, emphasizing her inherent beauty and brightness.
The hairdo embodies refinement and attractiveness, flawlessly blending traditional and modern aesthetics. It enhances older women's refined features and personality, making it a compelling choice for individuals who want to exude grace and timeless beauty during wedding season.
6 – A short bob cut with bangs
This refined look features a chic and sleek short bob that gracefully frames the face, exuding an air of sophistication and confidence. Adding fringe adds a gentle, youthful touch to the face, emphasizing facial features and providing a compelling focal point.
The hair is expertly done, with clean lines and a polished finish that compliments formal and informal wedding settings.
It elegantly combines a modern flare with timeless appeal, making it an ideal choice for elderly ladies looking for a sophisticated and ageless hairdo for their wedding day. This effortlessly attractive and low-maintenance choice embodies contemporary elegance.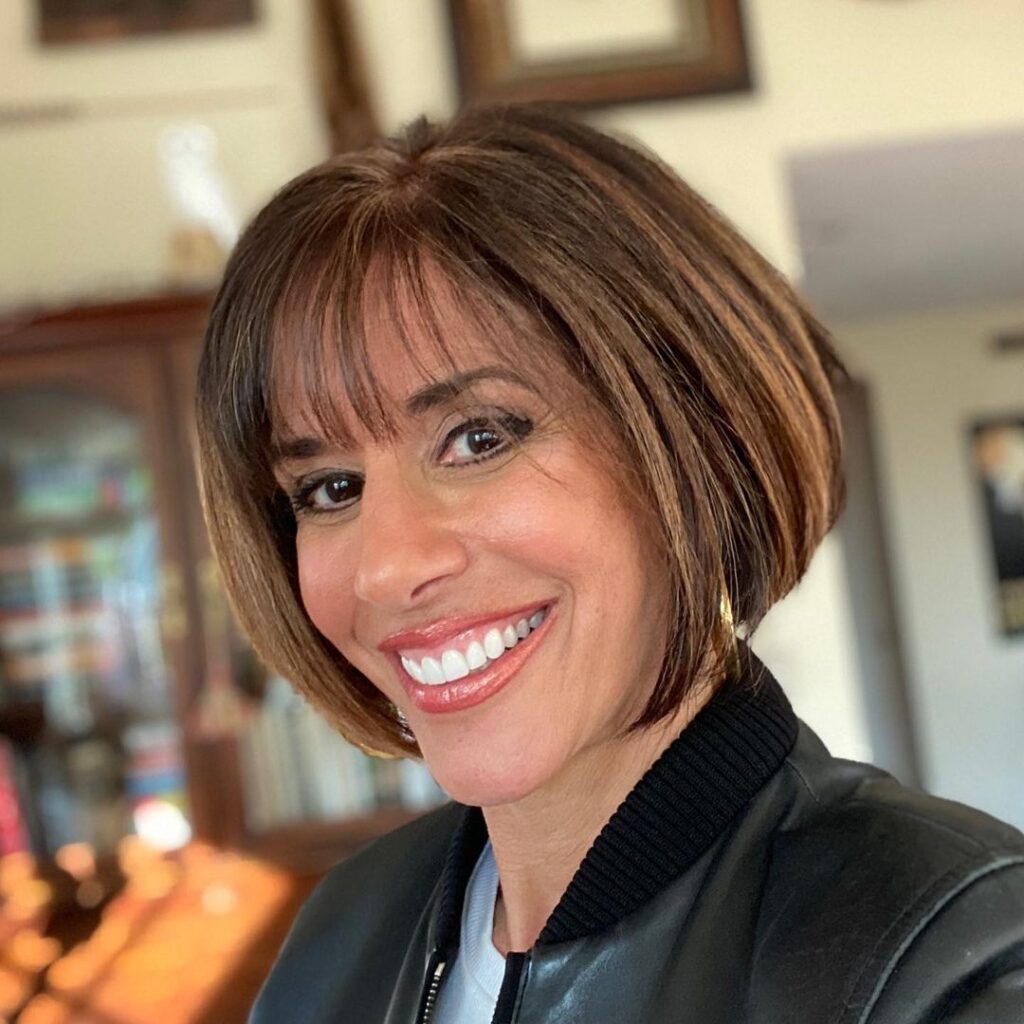 Over 50 Celebrities Hairstyles
5 – Viola Davis and her luscious afro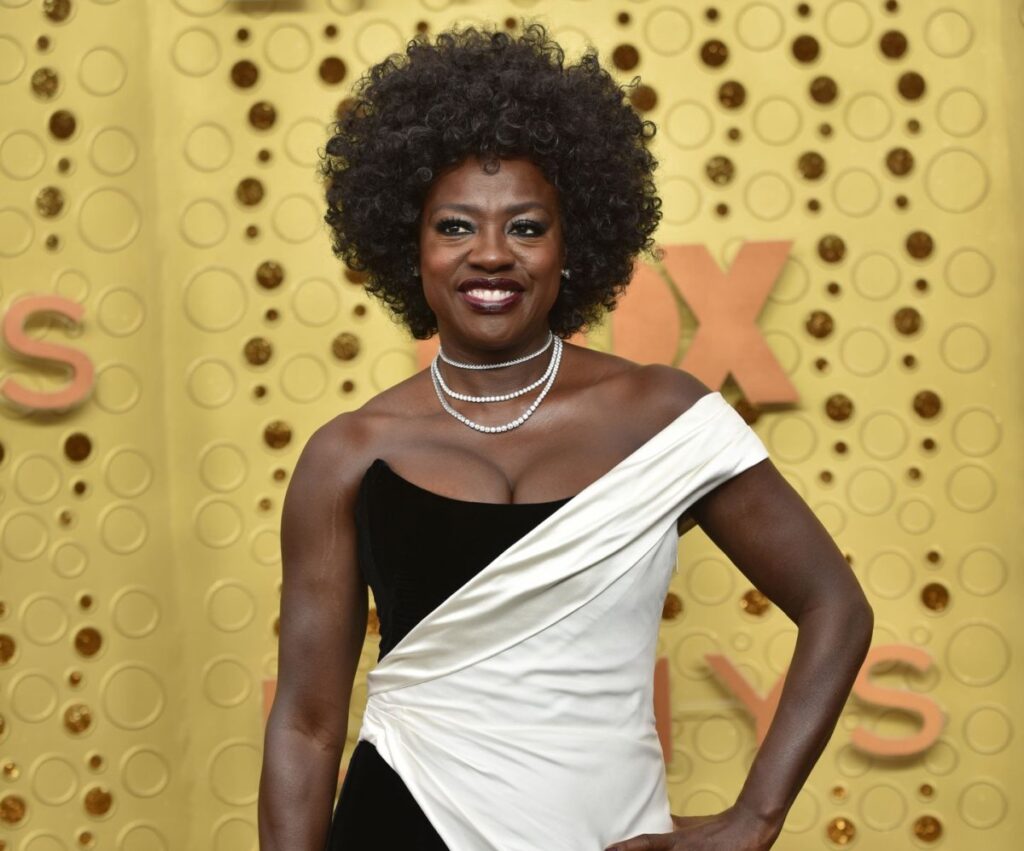 4 – Salma Hayek
If you have long hair like Salma Hayek, try a high pony incorporated with beach waves. It's well suited for humid and hot weddings held in hot countries. Also see : 13 Best Long Hairstyles For Women Over 50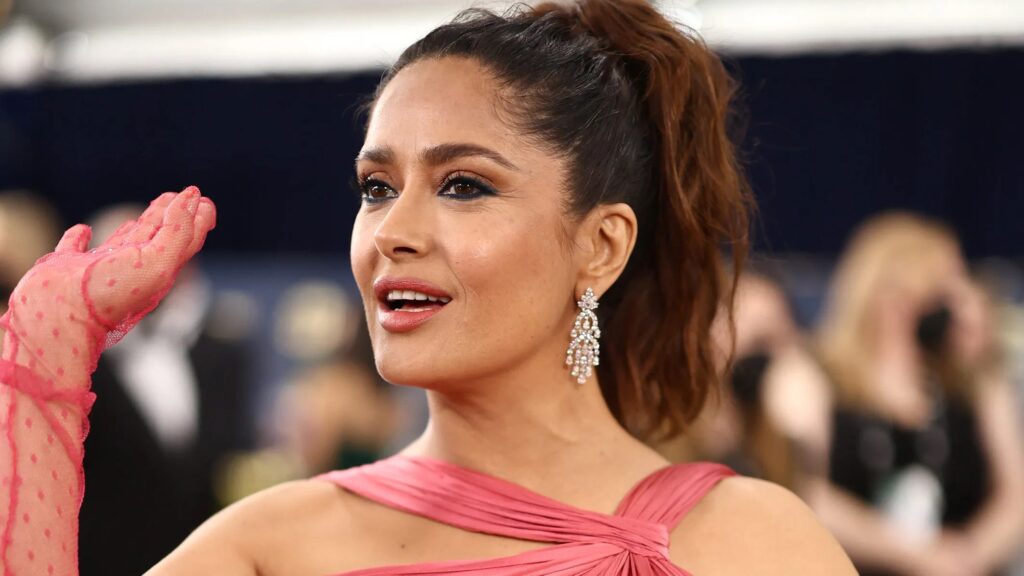 3 – Helen Mirren
This is hands down my favorite look to try! The pink headband and a sleek yet rough-looking bun take the crown for me—the perfect option if you are scared to try something more daring.
2 – Sharon Stone's pixie cut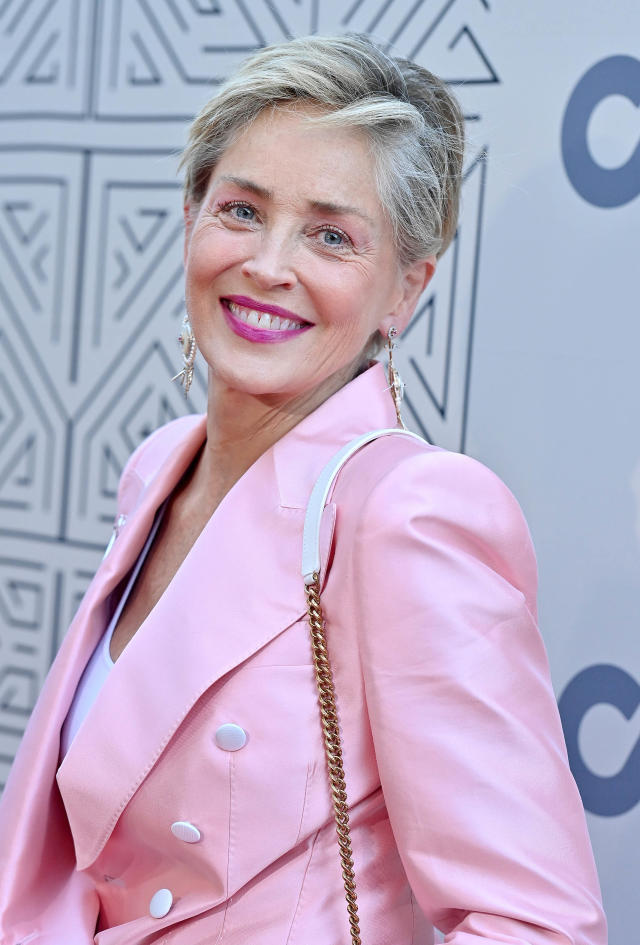 1 – Halle Berry & her iconic crippled up-do
University student by day and a ferocious writer by night. As an avid homebody, I'm a lover of naps, cookie dough, and currently residing in the borough I love, most likely multitasking. :)