Your 50th birthday is a momentous occasion worthy of a grand celebration. After all, it's not every day that you reach such a milestone.
If you are having a big party or a get-together with your friends and family, then the next question on your mind is probably: but what do I wear?
Not to worry, lady. In today's post, I have rounded up 20 stylish dress outfits to inspire you as you prepare for your 50th birthday bash. Here's everything we'll cover: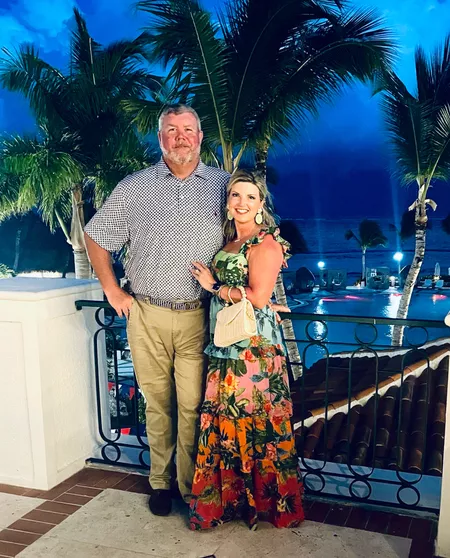 What to Wear for Your 50th Birthday?
What you wear for your birthday celebration is obviously going to depend on a few factors:
What will the weather be like?
Is it outdoors or indoors?
Is it super fancy or is it more laidback and casual?
Once you know the answers to these questions, you will be better able to determine what to wear.
And that's where the ideas in this article will come in handy.
So keep your eyes peeled for the look and the feel you are going for, and you'll be sure to find it in the 20 different outfit ideas below.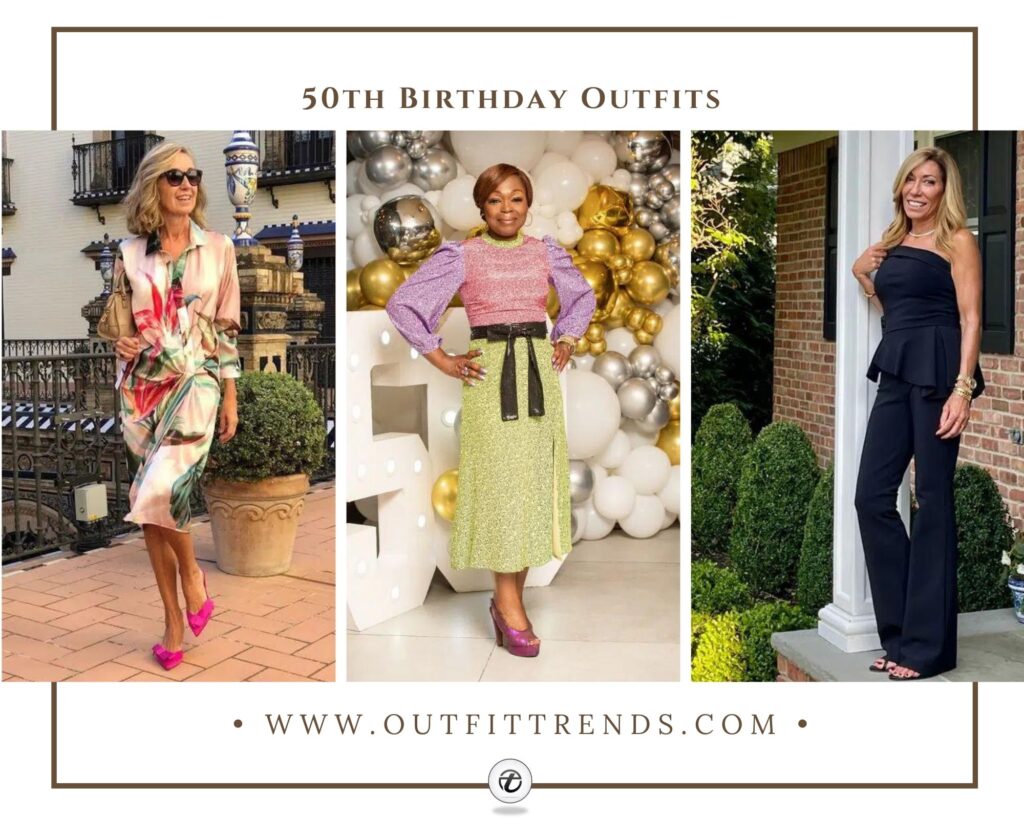 Tips on Deciding Your Outfits:
But before we look at those outfits, here are some tips
Don't be afraid to dress up. A 50th birthday is quite obviously a once-in-a-lifetime experience. It is your time to shine so don't be afraid to rock the high heels, the red lipstick, or the form-fitting dress.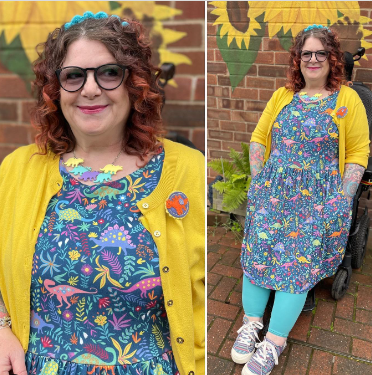 Wear what makes you feel great. There's no better time to apply this advice than on a birthday, especially as one as special as your 50th. If you feel great, you are bound to look great – two elements that any birthday gal will appreciate!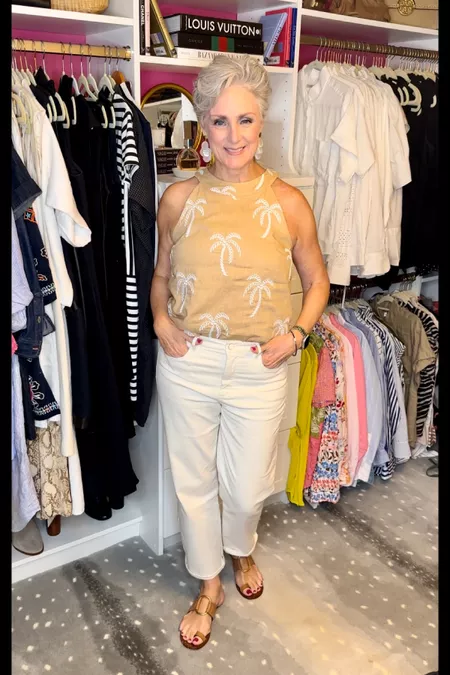 Let your personality shine. If you love wearing all-black, then lady, wear all-black. If you love a leopard print top, then rock it with the best of them.
If you can't stand beige, then say adios to beige! It's all about showcasing your real self and what you enjoy wearing. You're bound to feel amazing when you do.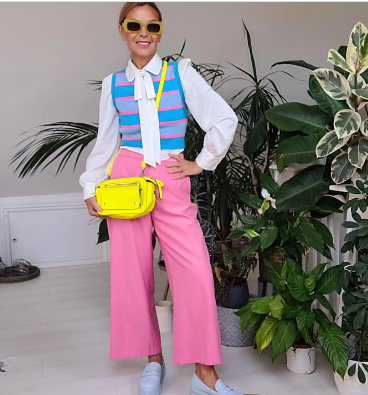 Stick to flattering fits. This could mean a dress that highlights your best features, from a slender waist to elegant shoulders or some sculpted legs. Avoid boxy, unflattering dresses or any piece that makes you feel frumpy or unkempt.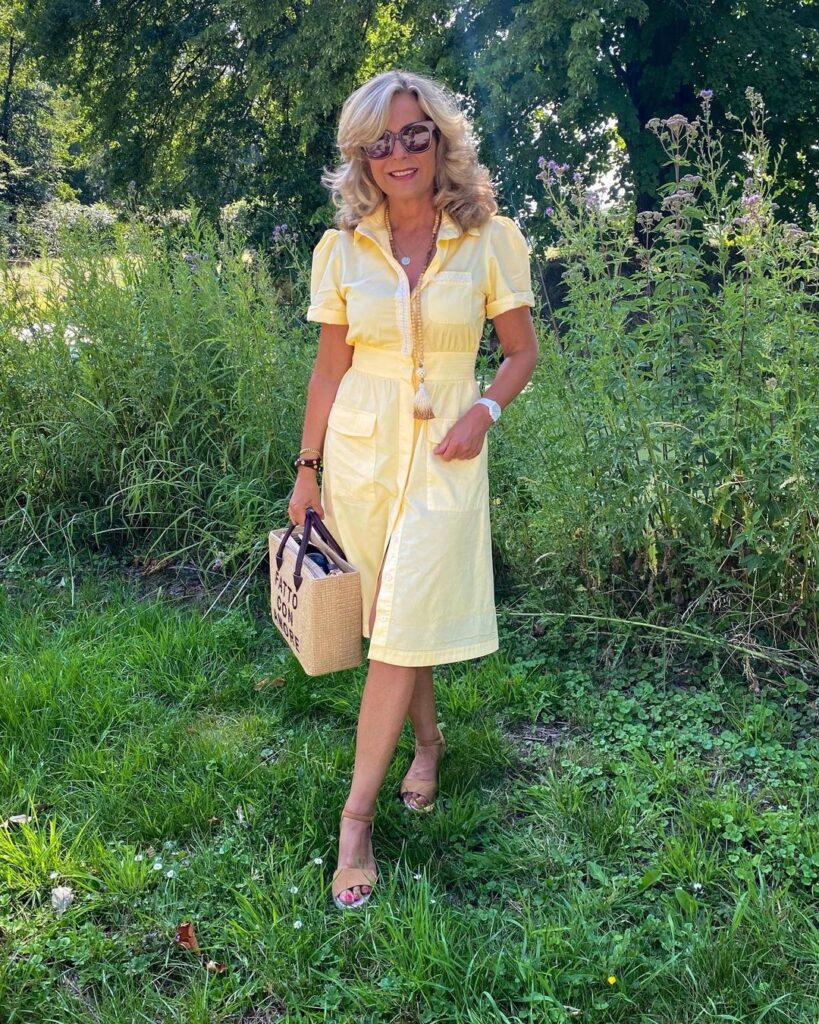 Incorporate dressy accessories. Incorporating some special accessories is a great way to make any outfit feel more special. Gold and silver accents, metallic pieces, snazzy heels, or statement earrings are all pieces that will elevate any look and make it seem more dressy and impressive than usual.
20 – Classy & Chic
If you are a lady who loves neutrals, this chic, sophisticated ensemble is the one for you.
Perfect for a dinner out or a semi-formal affair at home, this outfit offers a golden-buttoned blue jacket with a beige, form-fitting dress, and matching accessories.
Add some big sunglasses if you are feeling particularly glamorous. You should also check out these Skincare Products & Skincare Tips for Women Over 50.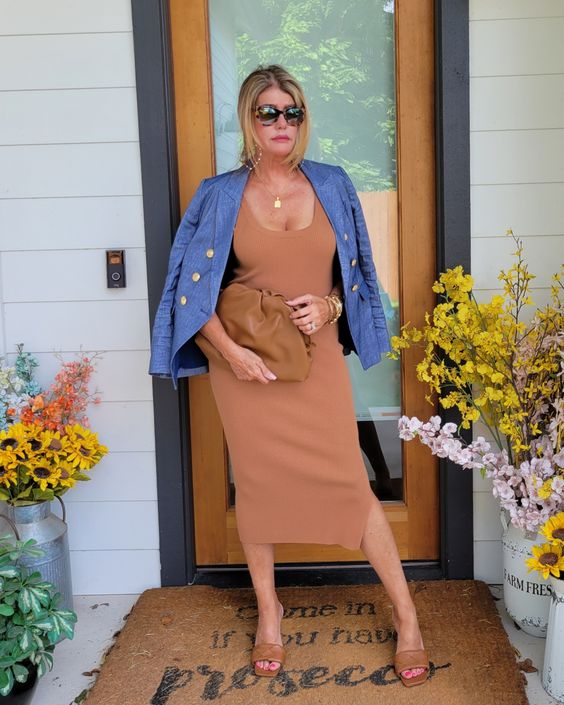 19 – Patterned Dress With Heels
Whether you are having dinner with your husband, grabbing drinks with your girlfriends, or having a get-together bash with your nearest and dearest, a well-fitting dress is a must.
I love how this frock emphasizes the waist and offers a v-neck, great for busty ladies as well as those who love showing off their shoulders! Have fun with your accessories and go for some wowing heels.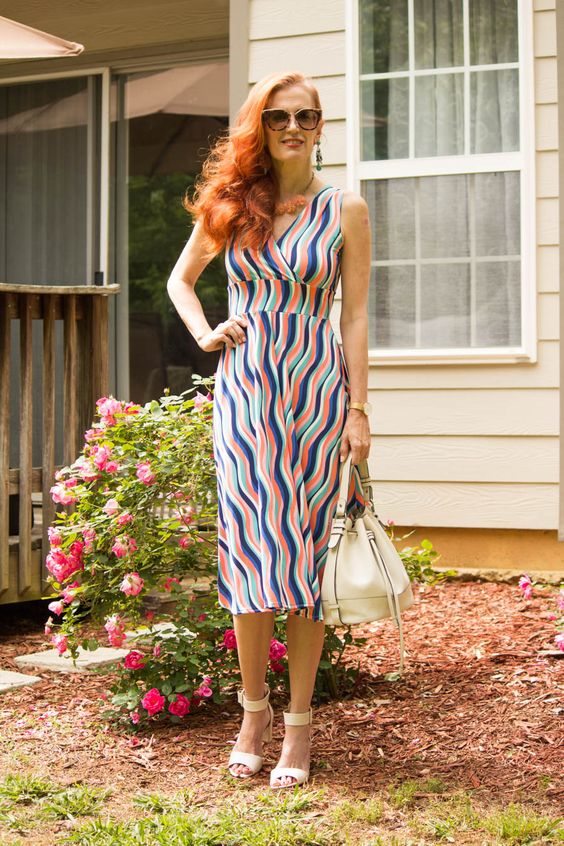 18 – Birthday Party at a Hotel
Everything about this looks screams sophistication, which is a great thing if you are having your birthday party at a hotel.
The silkiness of the dress is super luxurious, and the pattern is abstract enough to catch the eye. Paired with bright pink heels and a neutral purse, this is one outfit that won't let you down in the style department.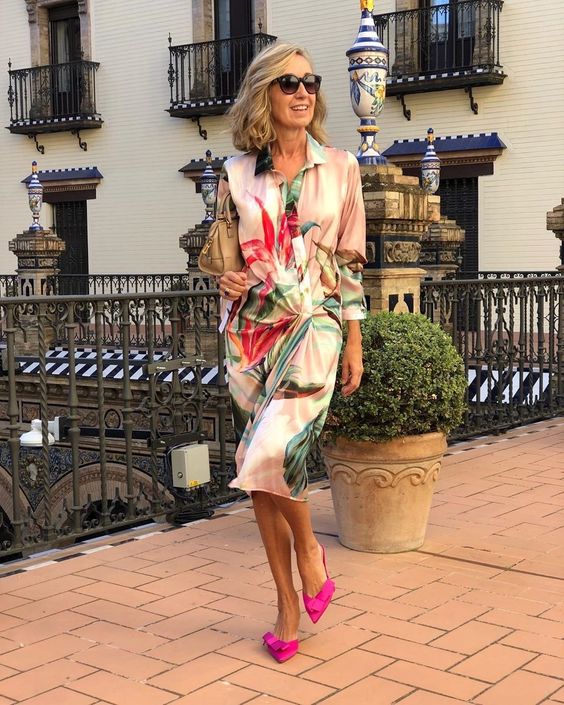 17 – Black Dress With Red Sock Heels
Your this birthday is a great time to get all dolled up to show off your fabulous side. From the tulle skirt to the bright red sock heels and leather jacket, this va-va-voom ensemble is fun, flirty, and youthful.
16 – Elegant Jumpsuit & Black Heels
For my ladies who would rather skip wearing a dress, a solid jumpsuit in the color of your choice is a fantastic option.
It's glamorous while still being understated and you can go for a minimal style look or dress it up with accessories. Add black heels and gold jewelry for an elegant touch.
15 – Footwear
These metallic-style heels are the perfect finishing touch to nearly any birthday outfit. Other options might include pumps or heeled sandals; booties or funky flats.
Whatever you go with, remember you don't want to ruin your night wearing uncomfortable shoes so make sure they fit and that you can go several hours wearing them without discomfort. You can also choose one of these Most Comfortable Walking Shoes for Women Over 50 To Wear.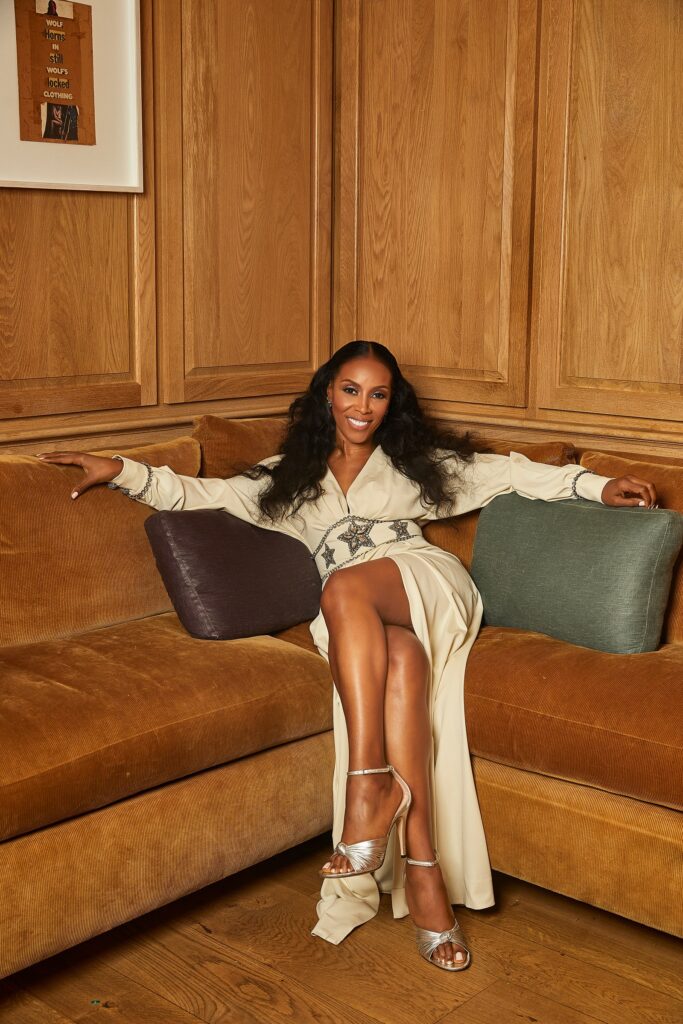 14 – Cocktail Party Outfit
This understated dress has a scalloped neckline and a modest fit-and-flare, perfect for the elegant lady who doesn't like too much frill or bling.
You can wear stockings with this dress (or go bare-legged) and add black pointy-toe pumps. A simple necklace and bracelets finish off the look.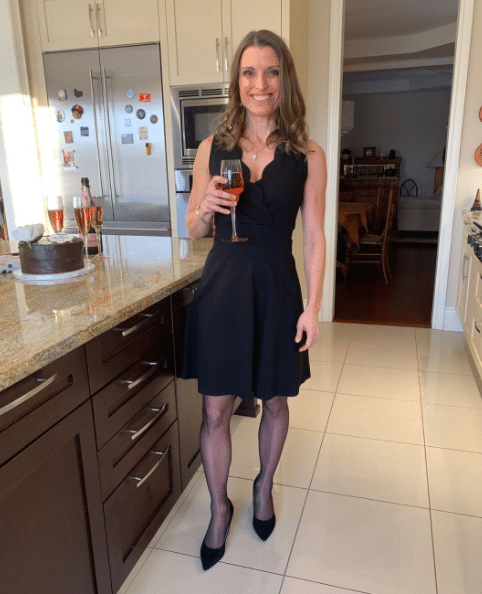 13 – What to Wear to a Casual Birthday Party
A casual birthday party doesn't necessarily mean you show up in jeans and a tee-shirt. It can mean rocking a loose-fitting dress with leopard print heels and a funky clutch.
This way you still look like a birthday girl ready to celebrate without sacrificing any style.
12 – Colorful, Glam Midi Dress
This unforgettable dress provides us with a lovely idea for a glamorous party.
You can achieve a similar look by wearing a dress that feels unique and that also expresses your personality and personal sense of style.
This is a once-in-a-lifetime dress for a once-in-a-lifetime event so wear it proud and know that you look fabulous.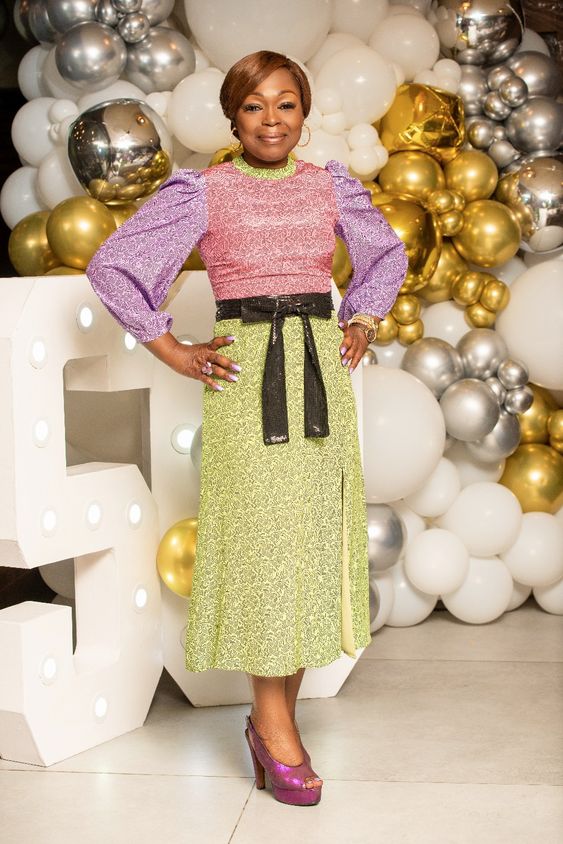 11 – Fun Birthday Tee Shirt
A really fun idea for a 50th (or any big milestone birthday) is to rep the birthday pride!
This can mean a cute tee with gold lettering paired with some faux leather leggings and heels. It's fun and laidback but still looks and feels special. The perfect combination!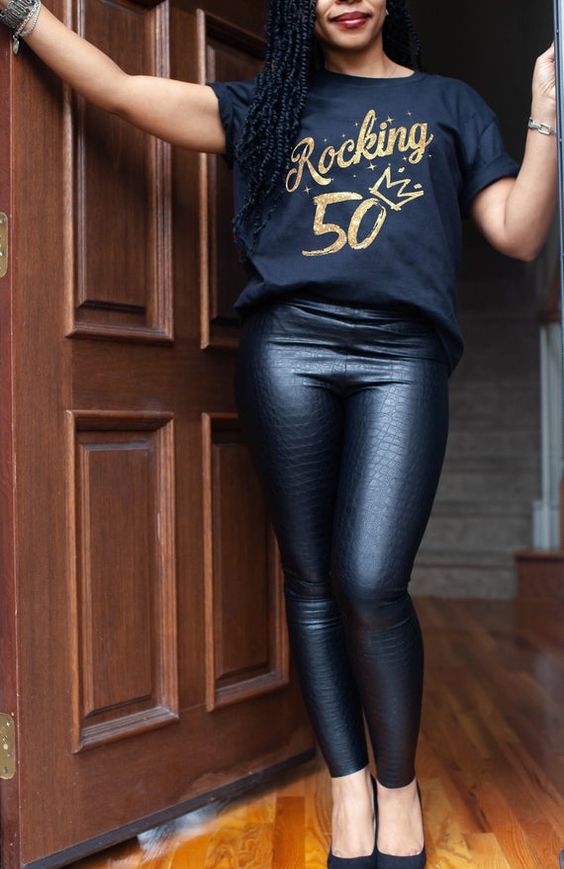 10 – Party Outfit
The elements of a fantastic birthday celebration ensemble are made up of a great dress (or jumpsuit), heels, accessories, makeup, and hair.
Don't skip any of these steps to ensure your outfit looks complete. Start with your dress: do you want something more formal or laidback?
Do you have a color preference? What kind of heels do you like?
Finally, make sure your accessories complement your look and don't forget your hair and makeup! You want to look polished and put-together, even if you are having a casual party.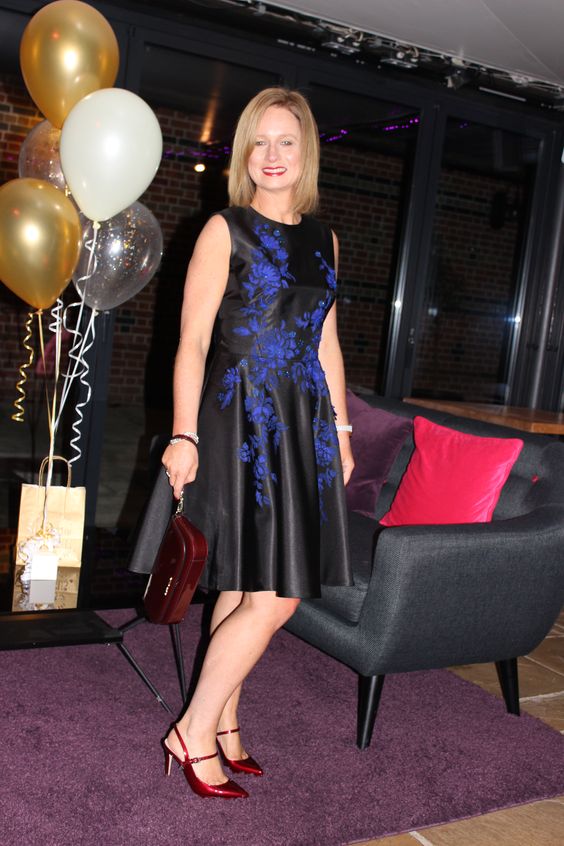 9 – Dinner Outfit
A birthday dinner might consist of you and a loved one and it might not require dressing to the nines. But a gorgeous red dress like this makes the cut either way.
From the length to the slight wrap top, it's ultra-feminine, stylish, and glam and requires very little accessories to pack a punch.
8 – Where to Buy Formal Dresses From?
There are plenty of places to find formal birthday attire but here are a few places you can check out:
Neiman Marcus
Nordstrom
Zulily
Saks Fifth Avenue
Macy's
7 – Glittery Metallic Brocade Dress
For a formal birthday bash, this metallic brocade dress is utterly unforgettable. It is dressy and screams "celebration" and looks absolutely gorgeous on all shapes and sizes.
50 is often associated with "the golden age" so wearing a gold dress is a great way to give a nod to that! Pair with nude heels.
6 – Pretty Scalloped Neck Dress
I think this dress is absolutely to die for. It can be dressed up or down and is such a flattering color. The real secret to this look is the accessories and the fun, metallic flats (a great substitute if you don't want to wear heels!).
And then a pretty updo for your hair and some glam makeup will tie the look together.
source
5 – With High Heel Ankle Boots
I love ankle boots as they feel more secure than heels and they provide an edgy balance to a dress. This smocked mini dress can be dressed up or dressed down, and it's fun and youthful without feeling too juvenile.
Keep your accessories simple and be sure to style that hair!
4 – Accessories to Wear With Your Birthday Outfit
A hint of gold whether that's with a necklace, a clutch, bracelets, or a hairpiece is a great way to make any outfit feel special and glamorous.
If your complexion works better with silver, then, by all means, swap for silver!
The point is to go for eye-catching pieces that complement your outfit and elevate it to party status.
3 – For Plus-Size Women
A dress that drapes is a great fashion secret for ladies with rounder figures. It can help you feel elegant and disguise any areas that you don't feel as confident about (we've all got those spots, plus-size or not, so don't feel alone!).
Another secret is to go for a print or a pattern that flatters. This leopard print dress does just that.
2 – Elegant Dress
If you are having a more elegant affair, consider a silky dress like this one in a rich shade. This color works great for all sorts of complexions.
The rhinestone sandals are super fabulous as well. Be sure to go all out with your hair and makeup and add a few neutral pieces to tie it all together.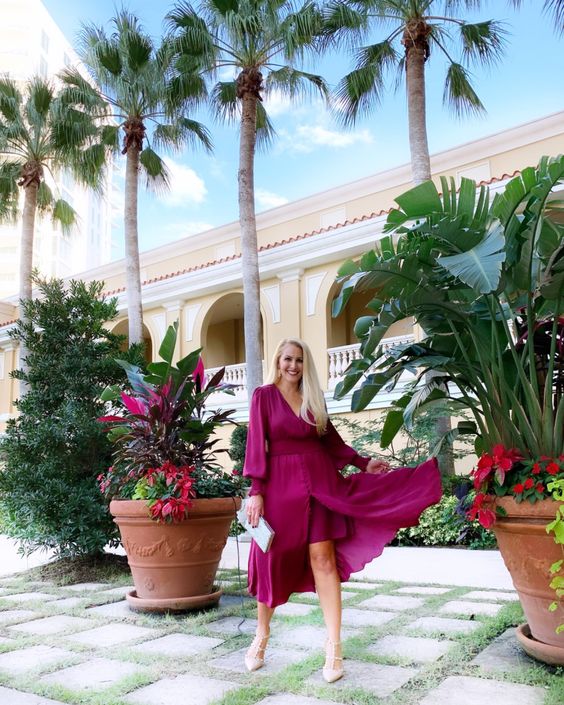 1 – Retro Look
This outfit says fabulous like nobody's business. Every inch of this look feels larger than life and is perfect for the style-conscious woman who loves to make a statement.
The retro belt cinches the waist (I'm a huge fan of cinching the waist as it accentuates the figure and is always flattering) and its off-shoulder neckline is simply gorgeous.
Add a straw hat, glam sunglasses, and statement jewelry to tie the look together.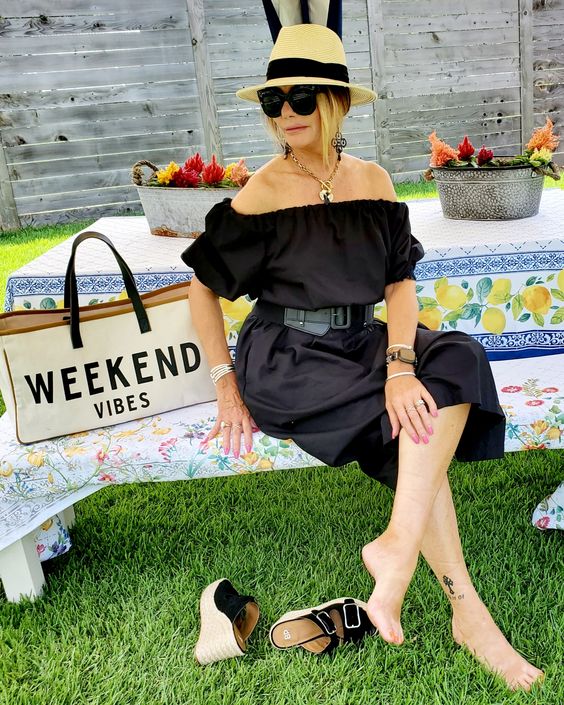 FAQs
Here are some frequently asked questions:
Q. What color should I wear for my 50th birthday?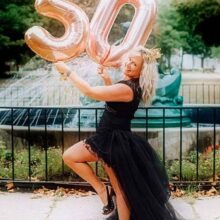 If there is any time to wear your favorite color, your 50th birthday party is it!
Whether you love a vibrant purple or a soft hue of pink, find a way to work your favorite color in… if that's what you so choose to do, that is.
There is no right answer for what color to wear on your 50th birthday, so stick to a color that most flatters and suits you, as well as your complexion and your hair color.
Q. How should I dress for a house party?
A house party might be just a bit more casual than, say, a fancy dinner at your favorite restaurant. But you can still dress up.
Whether that means elegant pants with a sequined top or a cream-colored dress with flats, wear something that says, "This is special," and don't worry about overdoing it.
Today is your day! If your birthday is in Summers then you have to take some ideas from these Best Summer Outfits for Women Over 50 With Styling Tips.
Q. Which outfit is best for your Fifty birthday?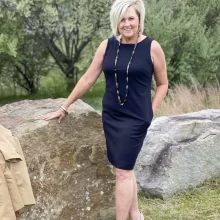 A dress with heels will never let you down. That being said, you might not be in the mood for a dress, so consider a sophisticated pantsuit or jumpsuit, or even a feminine sweater with a midi skirt.
Look for pieces that flatter your particular figure, and try and throw something in there that feels special and "extra," like a sequined clutch, some red lipstick, or a snazzy pair of heels.
And that's a wrap! I hope this post inspired you as you plan your birthday party dress and that you feel empowered to meet this incredible milestone with all the style and je ne sais quoi of a true fashionista. Let me know which outfit was your favorite in the comments below.