Comfortable Walking Shoes for Women Over 50: Are you tired of blisters and unpleasant aches crawling up your feet to your legs due to uncomfortable shoes? Has the ill-fitting of your footwear left your poor feet exhausted beyond sense? Are you in search of the ultimate pair of shoes that can not only be your go-to but your best friend during the walking hours too? If the answer to all these questions is a yes, then this article is your guide for the most comfortable walking shoes available in the market!
The importance of snug and pleasant shoes is quite often underrated. Your feet keep you up and about all day long, and keeping them happy is our utmost responsibility. Pampering them with pedicures and moisturizers is all in a good sense but quite often goes to waste when you cannot choose the appropriate pair of footwear according to your foot shape. Unfortunately, most people end up with an ill-fitting shoe because they cannot cater to the needs of their feet according to their shape, size, or any existing medical condition. But you do not have to worry because this article will guide you through the process of choosing the appropriate footwear!
What Shoes To Wear In Your Fifties?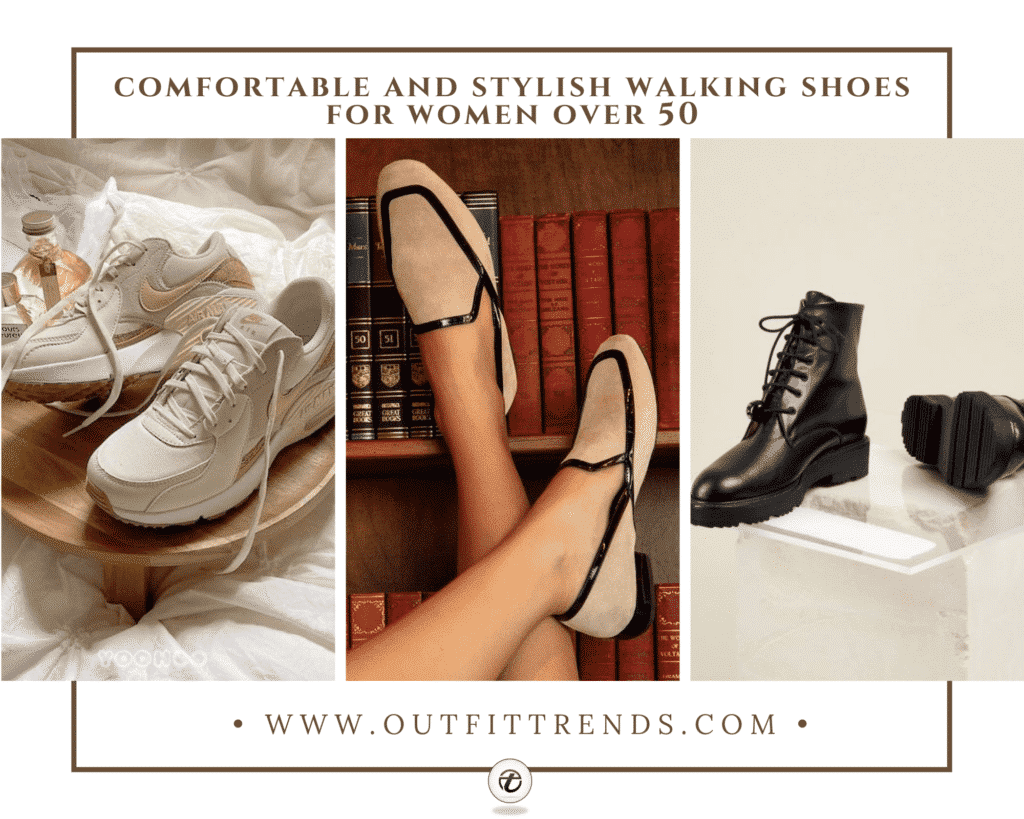 Wearing your same old trusted joggers on every occasion may sometimes get boring, and do not forget, out of style. Thus, finding a comfortable shoe that is fitting to the event is quite important. For your convenience, we have included not only running shoes but have also listed a variety of options in flats, heels, and other kinds of footwear for you to choose from. So keep scrolling to discover your perfect pair!
Where to Buy Comfortable Shoes?
HOKA: Are you in search of a pleasant option for your daily walks? Please take a look at their collection right (here)!
Reebok: Delivering comfort with every step you take is this exceptional item (here).
Nike: These joggers (here) will motivate to get going on those daily walks with how comfortable they are.
New Balance: This brand ensures extra comfort, cushion, and perfection with these shoes (here).
Vionic: This brand offers a wide range of comfortable heels, sandals, flats, boots, and sneakers. Check them out (here)!
Pierro Tucci: These ballet flats (here) come in various colors to match your outfit!
↓ 20 – Cushioned Walking Shoes for Happy Feet
HOKA is an excellent brand that carries a variety of options for you to choose from. Not only are these shoes comfortable, but also the most cushioned option that they have. In addition, the Bondi 7 comes in various colors for you to jazz up your outfit while keeping your feet immensely happy. Shoes like these would really complement any of these Cardigan & Sweater Outfits For Women Over 50.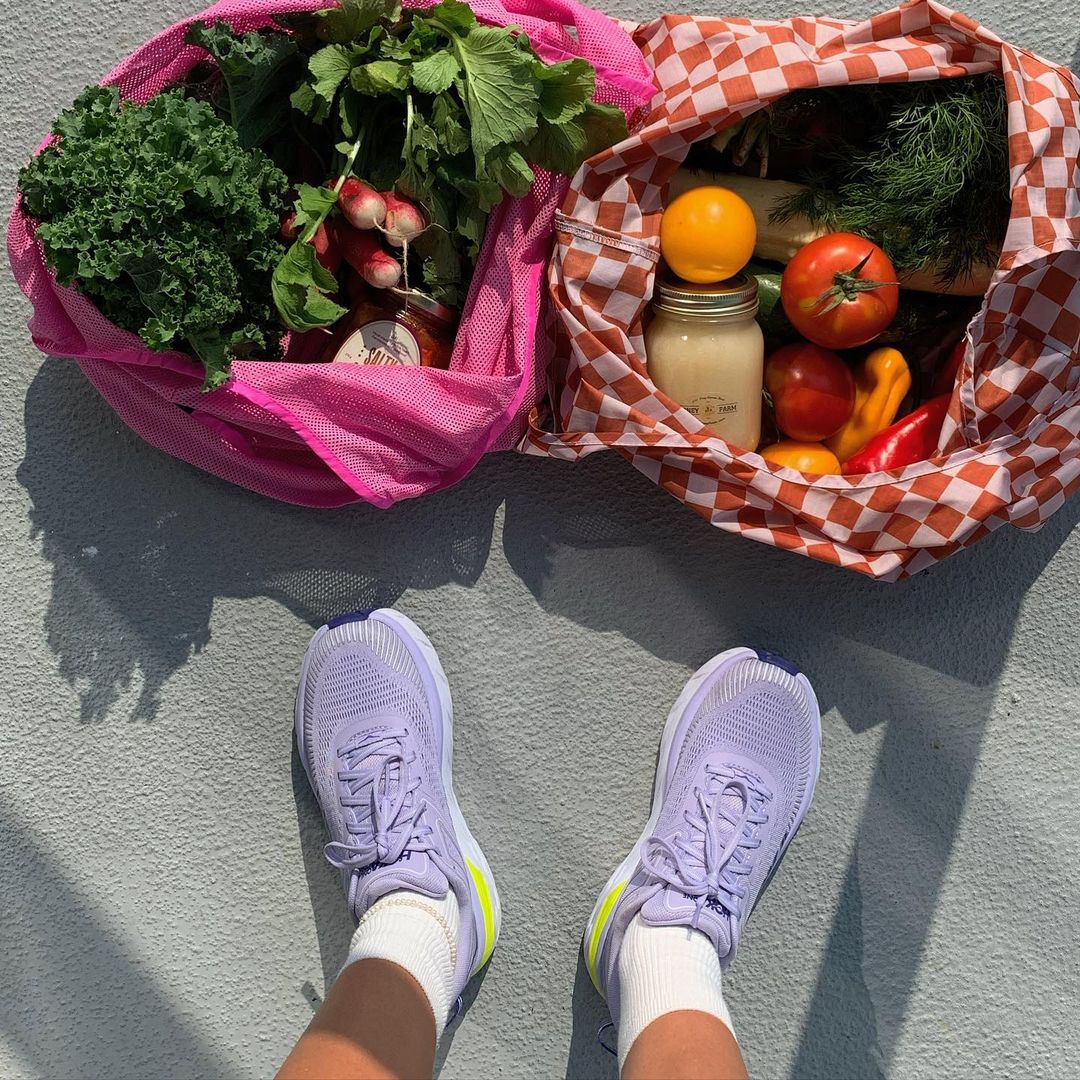 ↓ 19 – Loafers Lovin'
How classy and stylish are these loafers? You will pleasantly surprised to hear that while being fashionable, they are also delightful to wear! Not only do they look good, but they will fit your feet nicely and sit well with any outfit you wear. In addition, the rubber forepart on the shoe provides extra flexibility, and the non-slip feature will improve your walk while giving extra grip. A comfortable must-have in your wardrobe!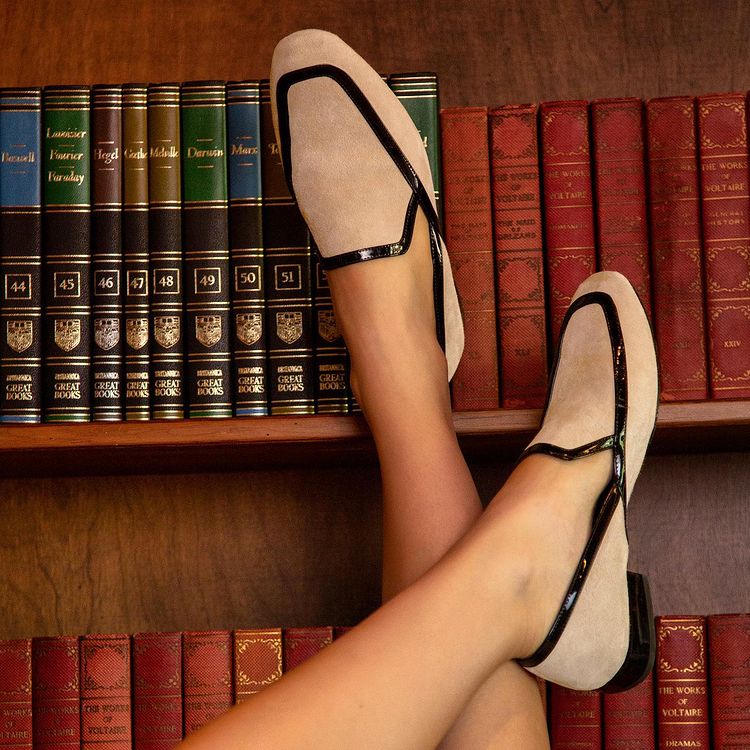 ↓ 18 – Which Shoes to Wear for Long Distance Walking?
These sneakers are vibrant and fun to wear with their trendy designs! They fit your feet snugly and deliver ultimate comfort, making them an obvious choice when going for long walks.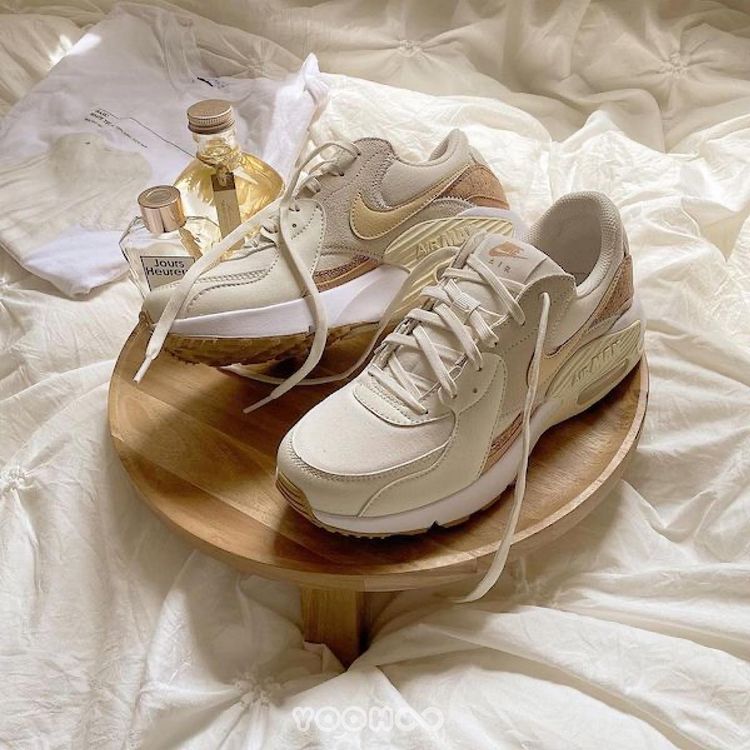 ↓ 17 – Cute Sandal to Keep you in Style!
Have you ever looked at a shoe and wondered how comfortable it seems? Well, these not only are promising with their looks but are also promising on the wear! The cushion on their footbed plush on the feet and gives them a soft, airy feeling. Furthermore, the platform sole is right on-brand with the latest trends. So these sandals can be your perfect companion on warm, sunny days!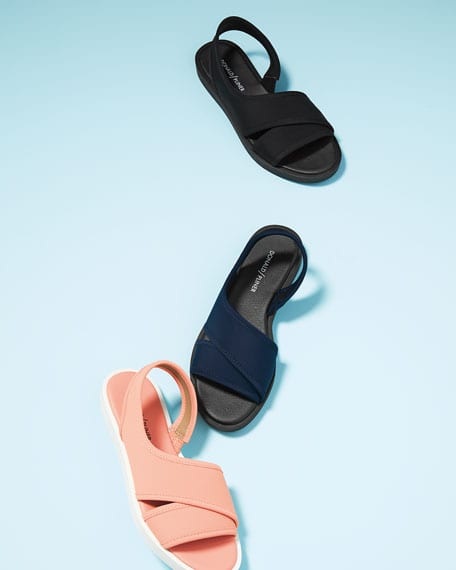 ↓ 16 – Comfortable Sneakers For Wide Feet
Are you tired of wearing shoes that always are too tight and leave you exhausting as soon as you put them on? We present to you this podiatrist recommended Vionic sneaker, which is made especially for the wide-footed ladies! This pair is extremely lightweight and flexible to wear. Furthermore, it provides stability to the foot enabling you to walk long distances and look modern with any outfit you wear with its variety of colors. Additionally, the Tokyo sneaker has proven a hit among people with foot-related medical conditions, for example, plantar fasciitis and knee problems. The pain stays at the minimum and leaves you looking stylish and trendy all day long!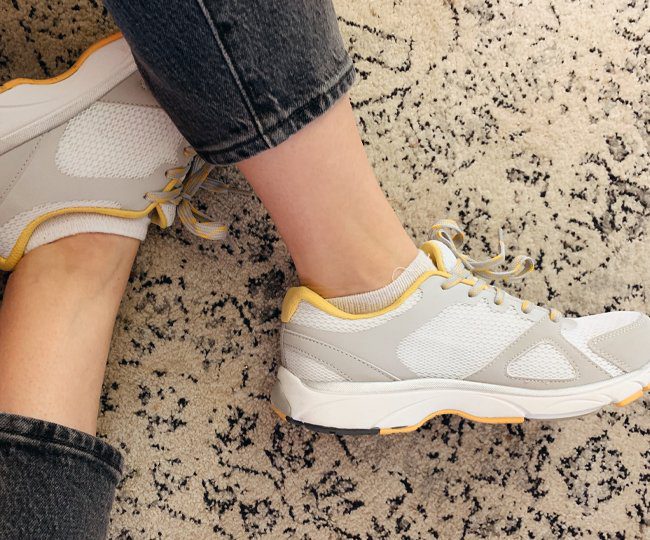 ↓ 15 – Heeled-Boots to Keep you Going
This gorgeous pair has been handcrafted from Spain in Italian leather and looks like a dream when worn! The style of the shoes is trendy and incorporated in various outfits for senior ladies. The shoe offers arch support with its plush insole and is super comfortable on the wear. Moreover, this gorgeous pair is available in various colors and caters to women with wide feet. This product offers comfort and style, all in one! Pair these boots with a gorgeous summer dress, shorts, or like below! Shoes like these are most popular amongst petite women so here are some of the most recommended Outfits for Petite Women Over 50.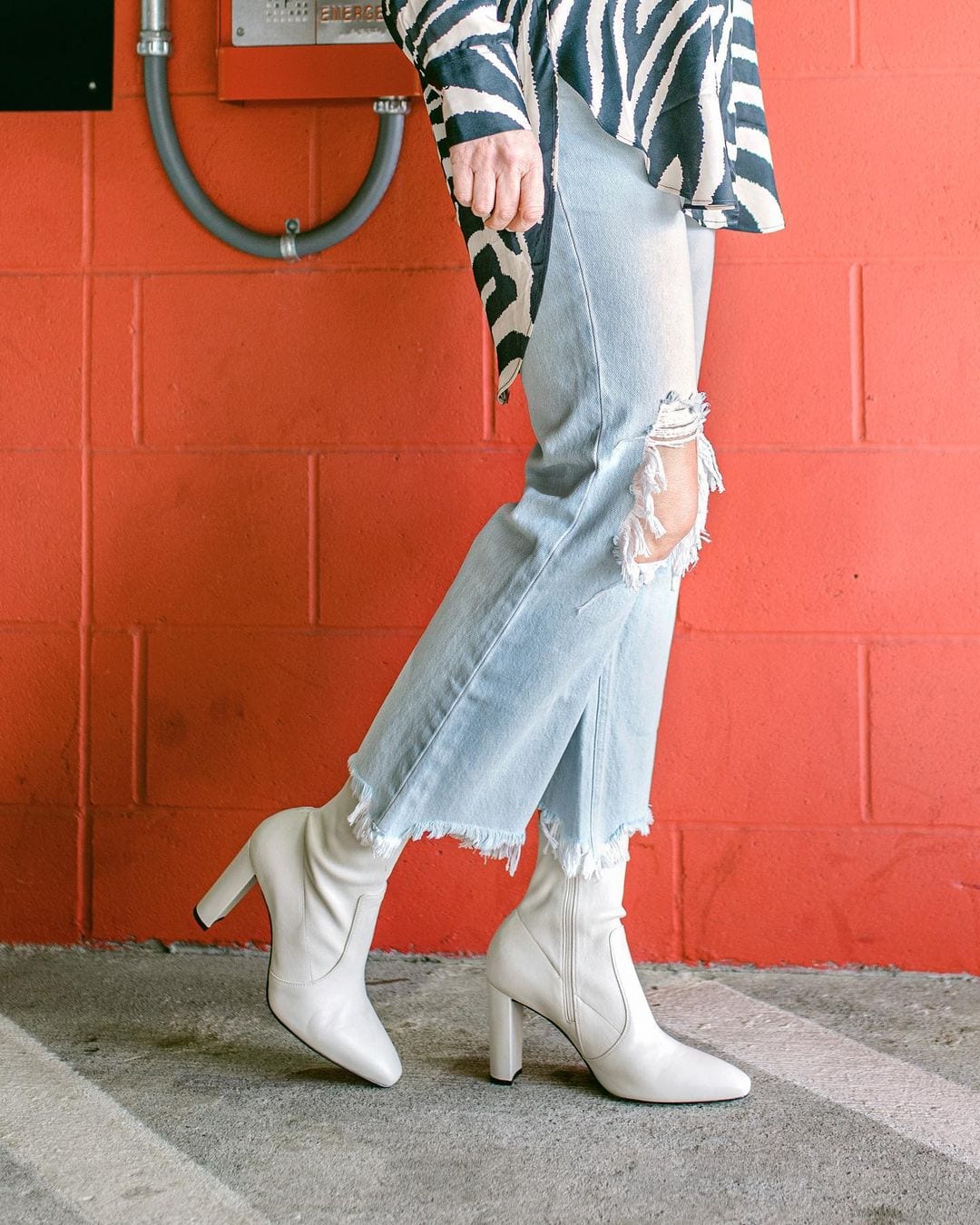 ↓ 14 – Travel Shoes for Mature Women
When traveling, you want to pack a comfortable pair to allow you to walk long distances and match most of your outfits effortlessly. These slip-on sneakers from the podiatrist recommended brand Ecco are your ultimate travel buddies. The anatomy of the shoe naturally hugs the curves of your feet and encompasses them softly. Made with Italian leather, the fluid form quality of these sneakers provides the most comfortable base and allows you to be on your foot throughout the day.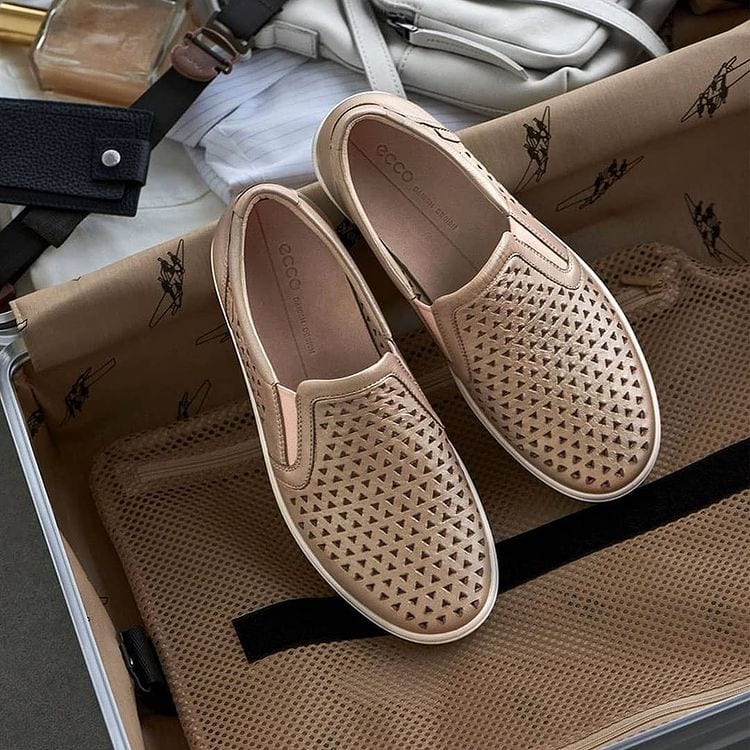 ↓ 13 – Italian Leather for Maximum Comfort!
These pumps are a daily go-to wardrobe staple that you need. The beautiful piece, in its simplicity, is designed to fit your foot like a glove and keep your hustling all day long without tiring you out. Of course, it may take you a few wears to break in for my older women with wider feet. But overall, this is a great shoe that is highly comfortable with its rubber sole and cushioned insole. It would match possibly every outfit that you put on and leave you looking like an effortless queen!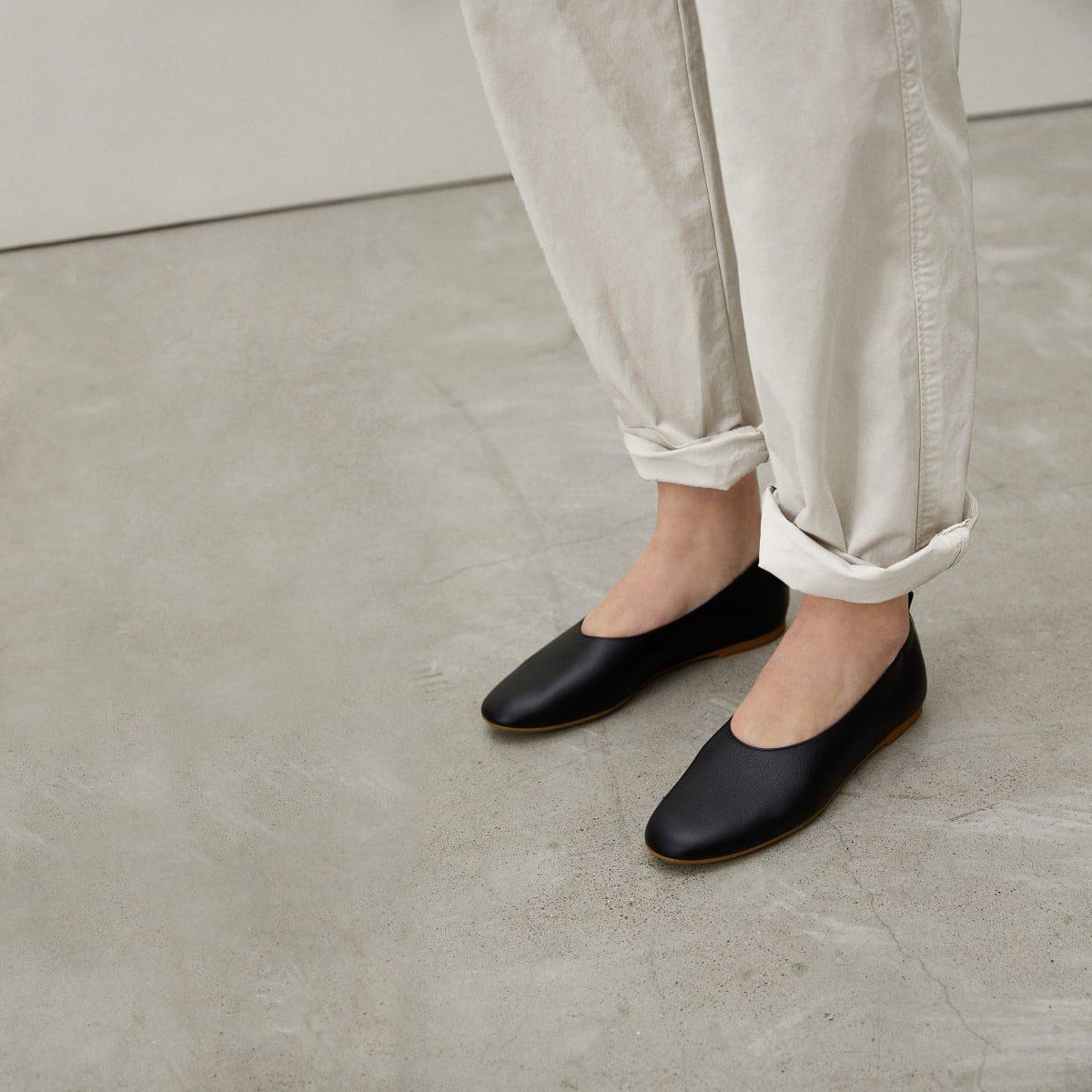 ↓ 12 – When Should Senior Ladies Wear Sketchers?
This podiatrist recommended, and designed shape is the happy pill for your feet! They are easy to wear and carry throughout the day and are the definition of comfortable with their lightweight, contoured footbed and adjustable hooks and straps. Did you know these shoes are machine washable too, making them all the easier to maintain?! Wear this breezy pair when walking your dog to the park or when you are busy running errands around the town.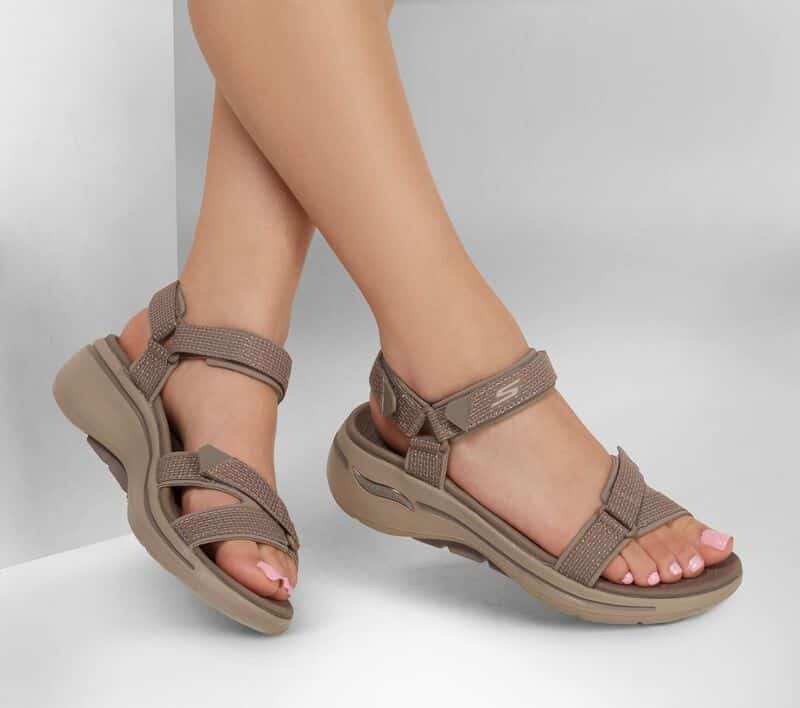 ↓ 11 – The Comfort Heels Edition
The NEAL heels are one of the most comfortable options you will find on the market. Not only do they come in a beautiful design, but they are also delightful to wear, pushing you through the day and night. The padded footbed and full leather lining serve comfort beyond limits. Moreover, they are the perfect pick for your formal occasions and come in various colors to match your outfit.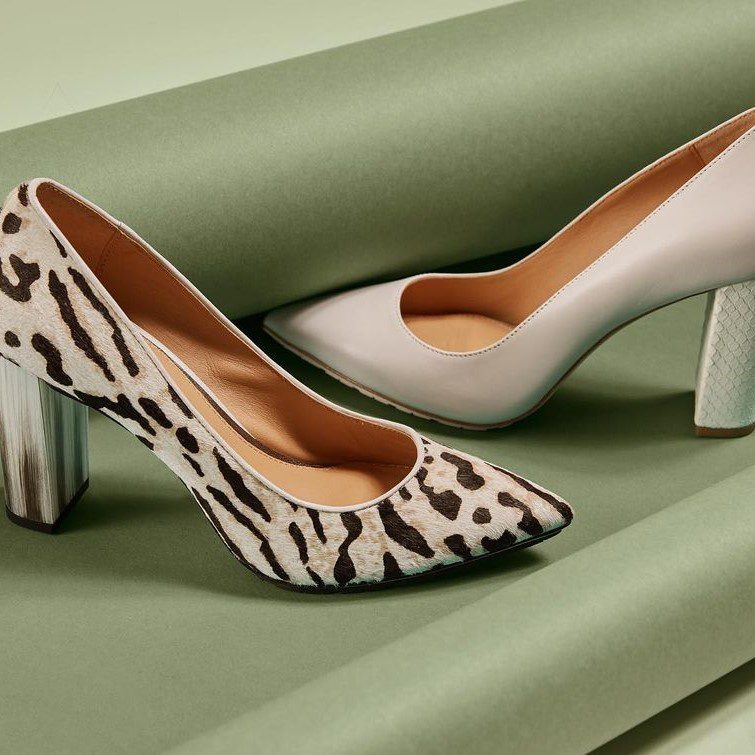 ↓ 10 – Comfortable Shoes for Every Occasion
The black park boots are the shoe that speaks to your aesthetic and is the perfect wear for possibly every event! These lightweight combat boots are perfect for any weather and are customized to deliver ease and comfort every day. Available in various shades of brown and black, the soft leather makes these boots an absolute hit among women over 50! Taking the style to the next level is the tiny button detail on the handmade beauty.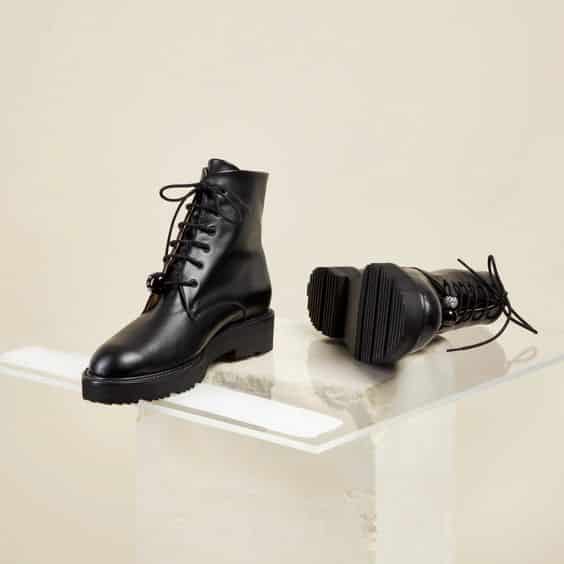 ↓ 09 – Can't Go Without Chuck Taylors!
You definitely can not go wrong with an excellent ol' pair of Chuck Taylor's. The low-top All Star Madison is a modern version of the traditional Chuck Taylor's and is customized to attain more comfortable wear throughout the day. The ortholite insole and the padded collar aim to provide protection and plushness to the feet during their wear. But most importantly, they are a classic wardrobe staple!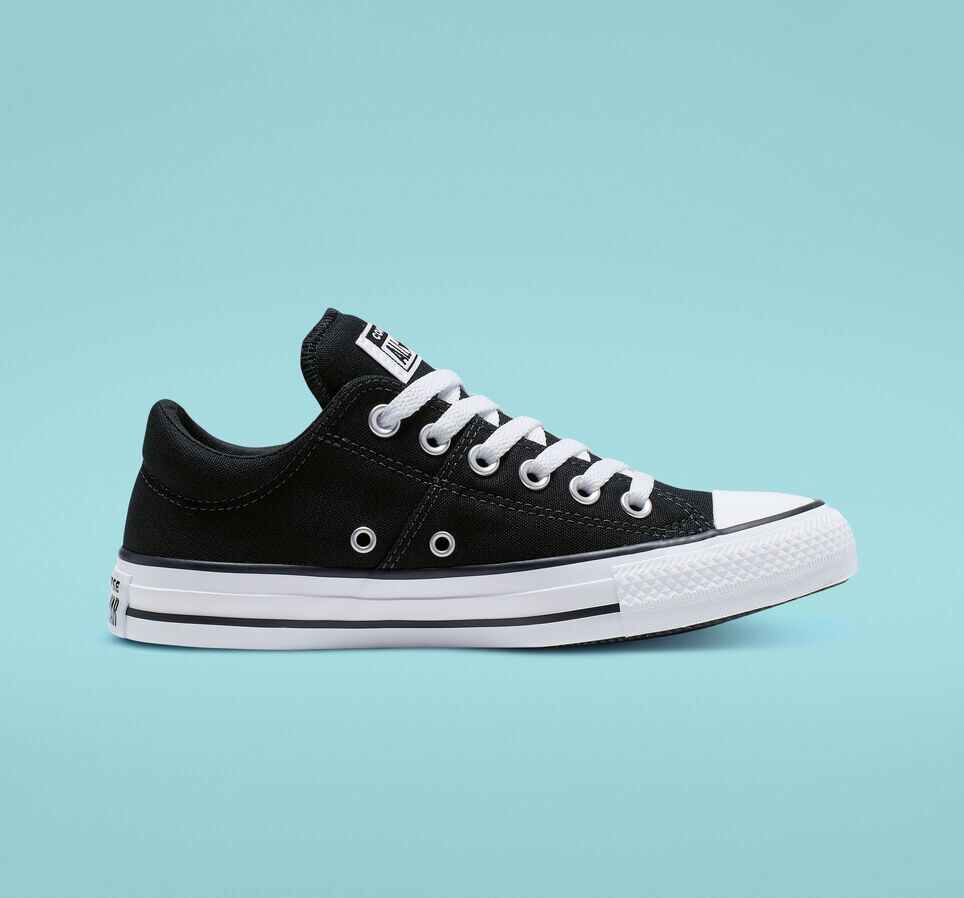 ↓ 08 – The Stiletto Heeled Booties
Wearing stiletto heels all day long sounds daunting. So we present these gorgeous snake-printed booties with a stiletto heel that keeps you comfortable on your feet all day long. The elasticized sides make it easy to wear, and the arch-supported plus insole is the key to comfort in these heels. Furthermore, the soft leather lining would enable you to walk long distances while keeping you comfortable all day long!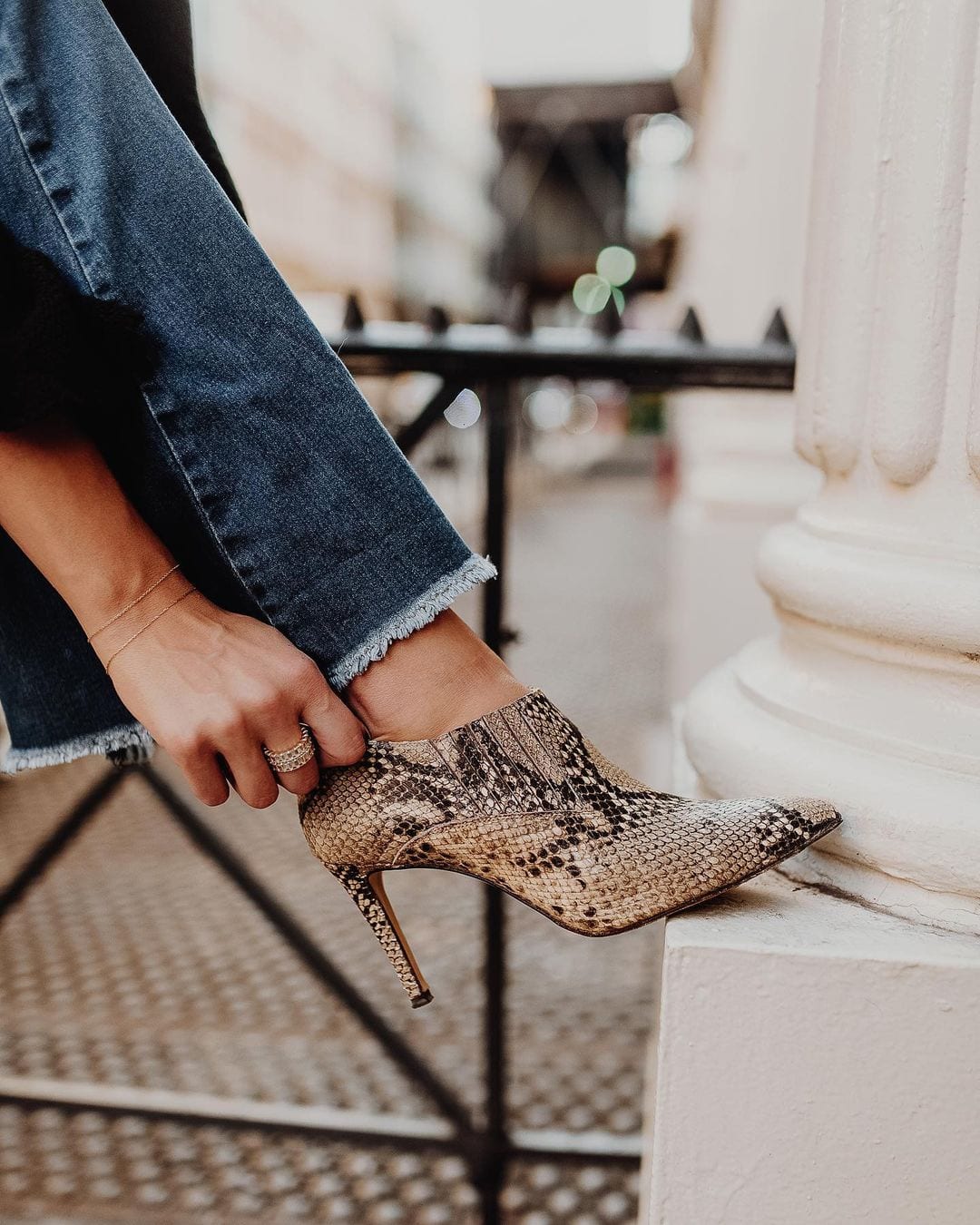 ↓ 07 – Cuddle Slippers by Dr. Comfort
Dr. Comfort offers these extraordinarily plush and comfortable shoes to wear when walking around the house! They have a microfiber upper and fleece lining to keep your feet happy day and night. This shoe caters to people with medical conditions such as diabetes, plantar fasciitis, corns, calluses, or osteoarthritis. It is also ideal for people who get swollen feet quickly. It is designed spectacularly with extra protection against stubbing, top-quality products, and a closed-back design that supports the wearer!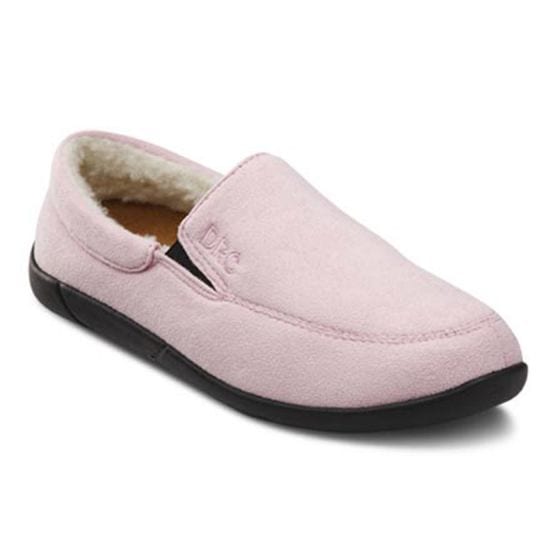 ↓ 06 – The Lightweight Pair for Women Over 50
This gorgeous lace-up shoe with the pointed toe has been handmade in Italy and delivered to you, holding many promises and love. The Betta shoe has been crafted with fine leather and finished off with an adjustable satin ribbon on top. It not only looks super comfortable but delivers on its good looks too. This pair is super lightweight with a natural Italian leather heel and an insole in Nappa. Along with that, it is also enjoyable to wear and easy to style. Furthermore, it comes in different colors, leaving you looking classy and modern!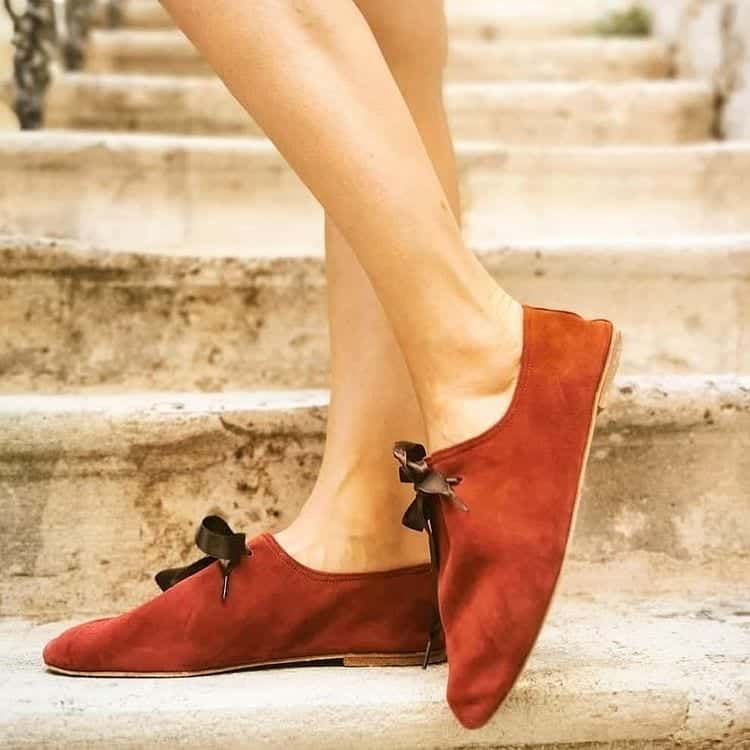 ↓ 05 – Slippers for a Leisure Walk
The minimalistic design of these slippers makes them a summer wardrobe staple. Not only are they easy to wear, but they also would look effortless with any street style, whether it be denim or a summer dress.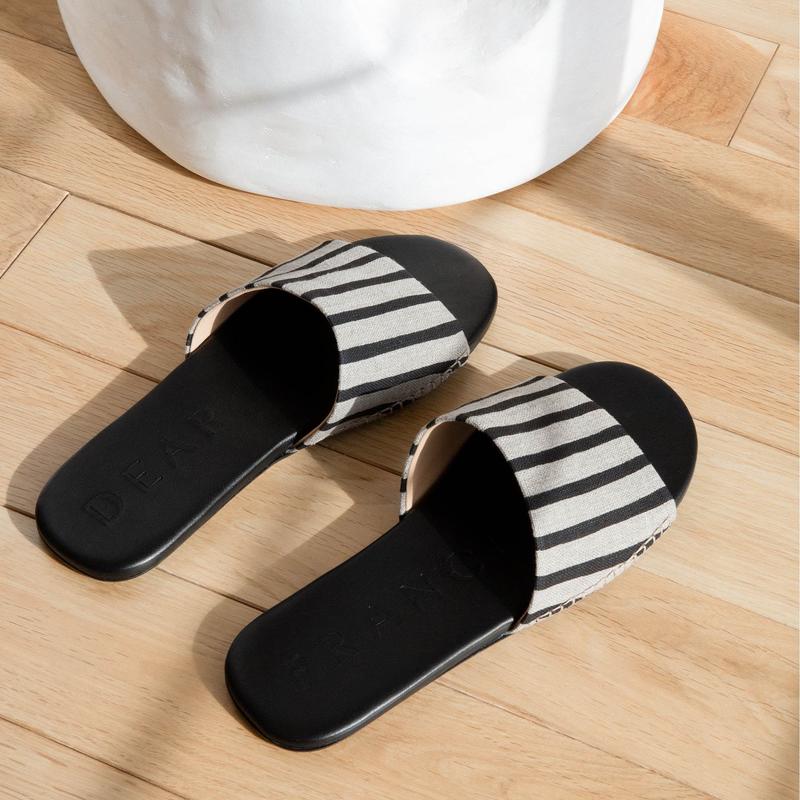 ↓ 04 – Which New Balance Shoes to Choose for 50 Plus Women?
The 847v4 shoe for senior women is an excellent choice when in search of an ideal walking shoe. This pair serves to provide maximum comfort with its TRUFUSE midsole and stabilizes the feet during walking. In addition, the mesh and synthetic fibers provide lightweight durability to the shoe's life and serve true to the amount you pay!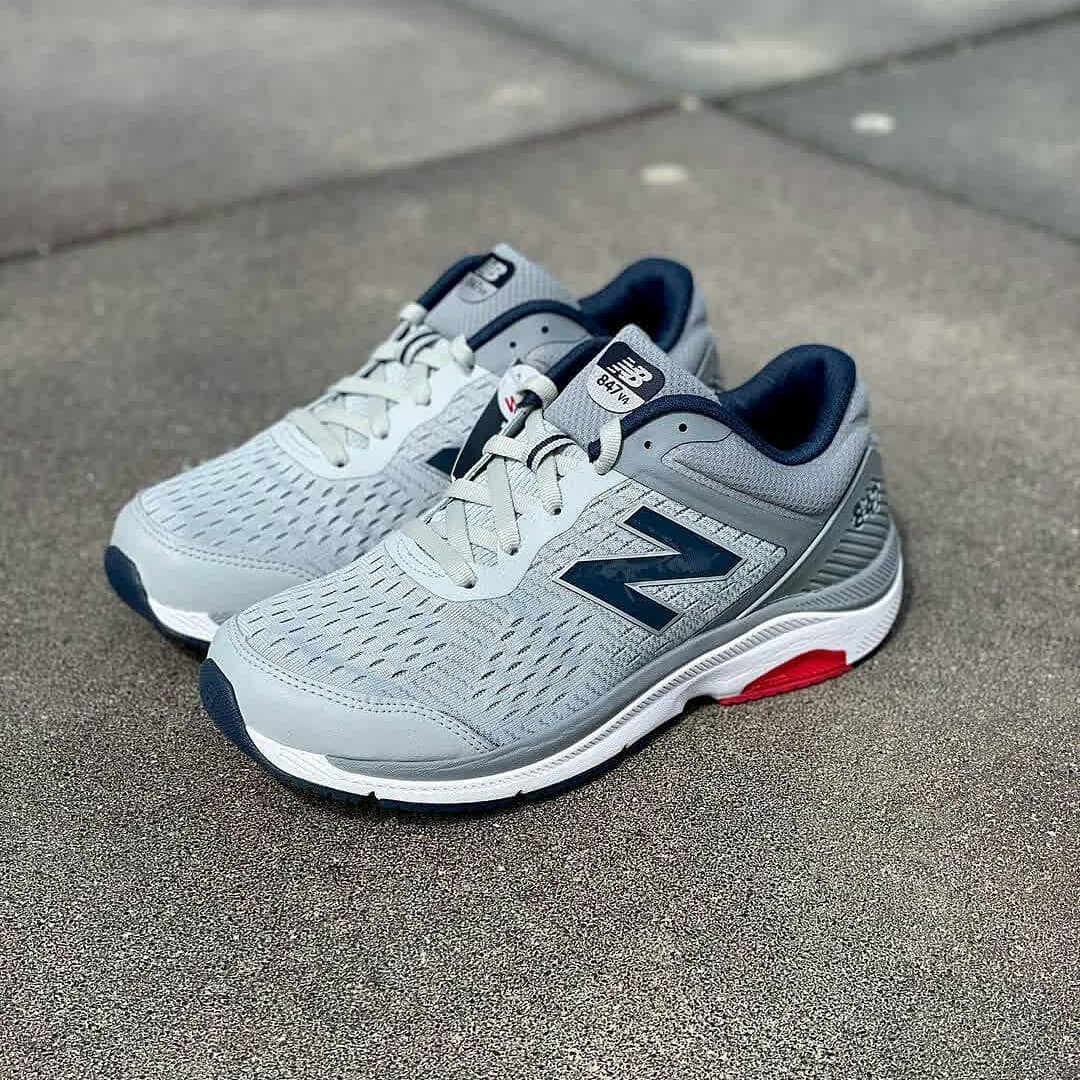 ↓ 03 – Making it Glam & Summery
These loafers are the optimum pick for any weather and exquisitely amp up your outfit while keeping your feet happy. Available in a wide range of colors, these shoes can be worn to any possible occasion, from up-scale to low-key. Moreover, they provide a perfectly snug fit and comfortable wear all day long. These shoes would look great with these Elegant Office Outfits For Women Over 50 to Wear to Work.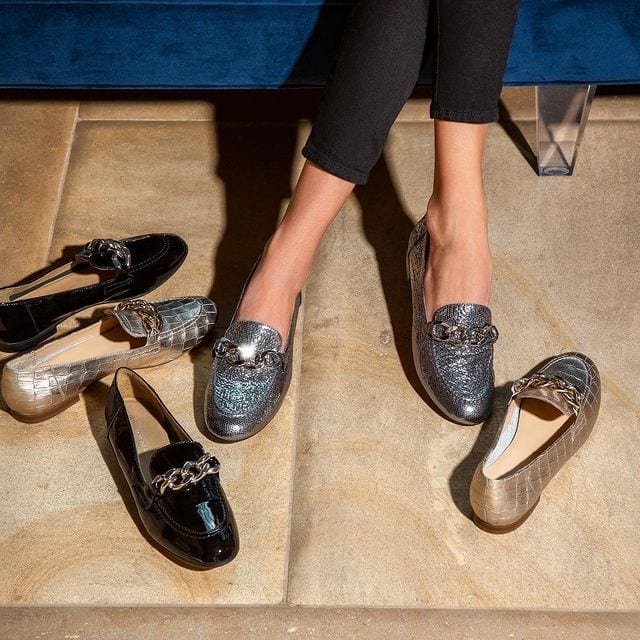 ↓ 02 – Beach Day Pick!
This pretty pink pair will look phenomenal on the beach while matching your outfit! The modern design on them makes them the perfect wear for not only beaches but fit for a leisure walk with your loved ones in your favorite dress. And the best part is that they are oh-so-soft. They are easy to wear and take off and simply a delight to have in your closet. So trust us, and your feet will be thanking you after this purchase!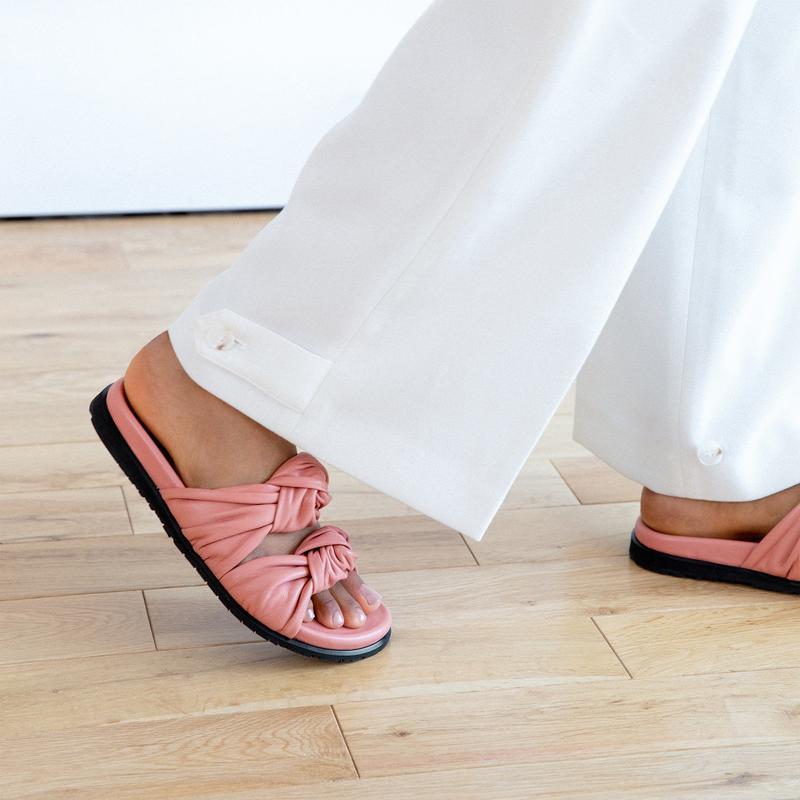 ↓ 01 – The Ultimate Cushioned Walking Shoes for Older Women
The Work N Cushion 4.0 from Reebok are the dream shoes for being on your feet all day long. With an impressive list of specifications, you can not go wrong with purchasing these shoes for working or walking!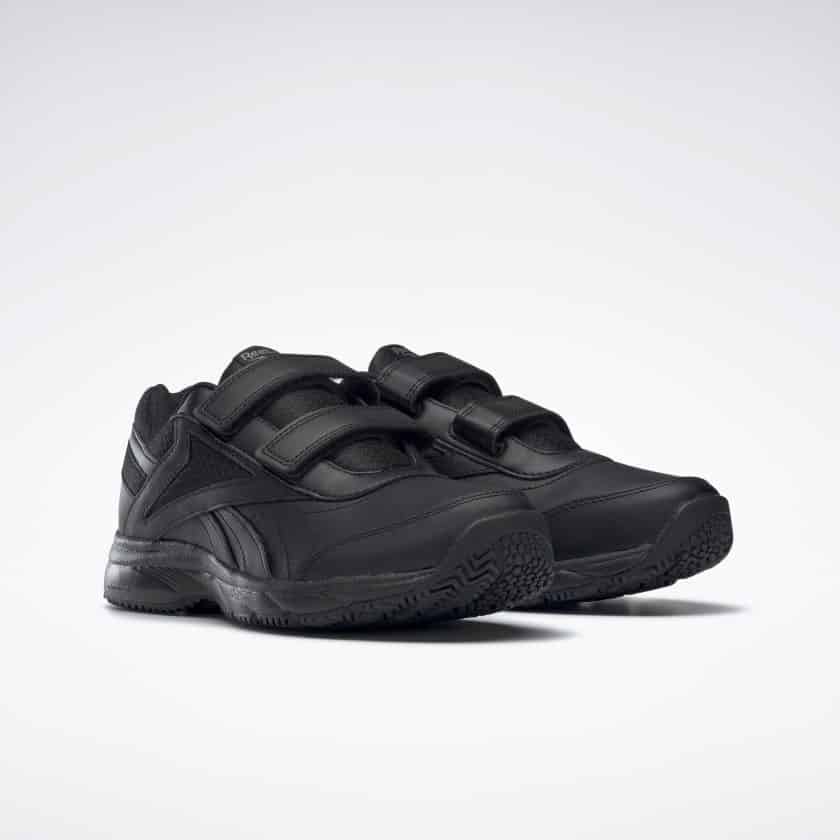 Frequently Asked Questions
Q. How do I find the best footwear for women over 50?
Finding the perfect fair of shoes for yourself may seem daunting, but a simple guide can help narrow things down.
Firstly, you need to consider the occasion you are dressing for.

Next, assess your foot shape. Do you have wide feet? Are you flat-footed? Do you have any existing medical conditions which may flare up with a certain kind of shoes?

Then, choose the style of footwear you are looking for! You can select among heels, flats, loafers, mules, sandals, joggers, simply so many options to choose from.

Finally, you have narrowed down your choice and need to search for the type of shoe you are looking for. Read reviews on the particular piece and if they give you the go-ahead, then go ahead! Quick tip, google will help you immensely.
Q. What is the best shoe for elderly women for long walks?
If you are searching for a good pair of joggers, check out the Nie Air Max Excee shoe listed at number 19 in our list. However, if you want to make it glamorous yet comfortable, then take a look at numbers 14 and 15 in our article for loafers and heels suitable for long-distance walking while keeping your feet happy!
Q. Where can I buy shoes for senior women?
You can buy a good pair of shoes from various brands, including Dr. Comfort, Nike, New Balance. Check out our list above to guide you through the best places to shop for your footwear.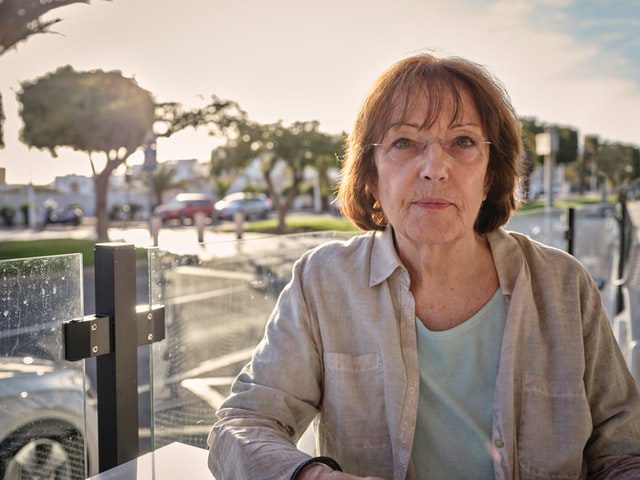 Living my 50s in style doing what I love the most!