Cute outfits for 21st Birthday – It's not every day that a girl turns 21. So the day needs to be a special one for you and it can never be so without a new dress, right? What can a girl want in her birthday dress… For me, the 21st birthday dress will have to be a unique one, that makes me stand out and shine in the crowd but at the same time I wouldn't want it to be over the top. I mean 21 is the age at which we are supposed to be mature, adult and responsible so I would also want my dress  to be elegant, mature and a decent one.So how to dress up for birthday ? what to wear on 21st birthday bash ? check out below to get answers.
Cute Dresses for 21st Birthday Party
#15 – Midi Dress
Dresses like these look extremely charming though it might be a bit hard to find one of the right texture and colors. It looks great with any hairstyle and even a ponytail, simple jewelry and light make-up. Heels look great with this look. In case you are planning a tea party, this would be the ideal dress.
Source
 #14 – Front Open Maxi Dress
Maxis with slits or an open front look too sexy, especially if your birthday party is planned at night time. My favorite color in such dresses is obviously black and this look can go well on girls of all sizes and shapes. A bold shade of lipstick looks fabulous with such a dress.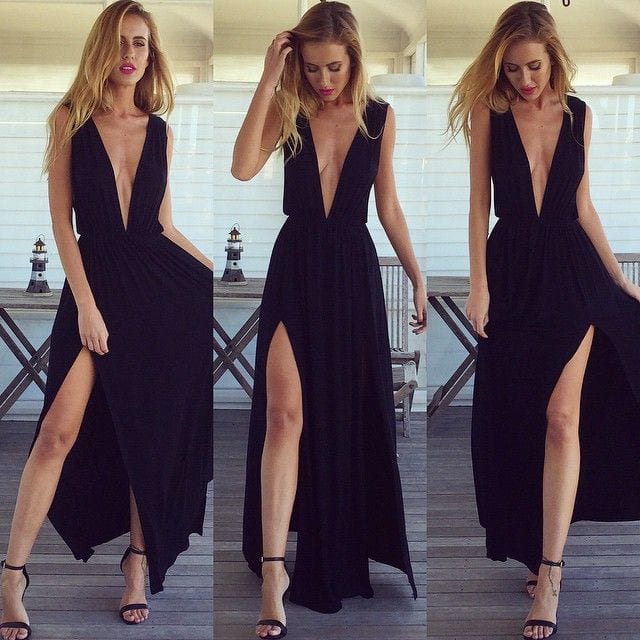 Source
#13 – Lace Dress
One of the latest trends is of lace dresses, which are now available in a range of colors and styles that you can choose from. If you are tying up your hair then don't forget to wear some matching long dangling earrings. The look can work for evening parties but looks better in the daytime ones.
 #12 – Sequin Dress
Here is another amazing idea for late night parties. Sequin dresses actually make you stand out and look like the perfect birthday girl. If you choose a lighter shaded outfit like golden or peach then do try a winged eyeliner and light colored lip shade as it looks amazing.You would notice that both the dresses are complimented with a cute hairstyle for a 21st birthday.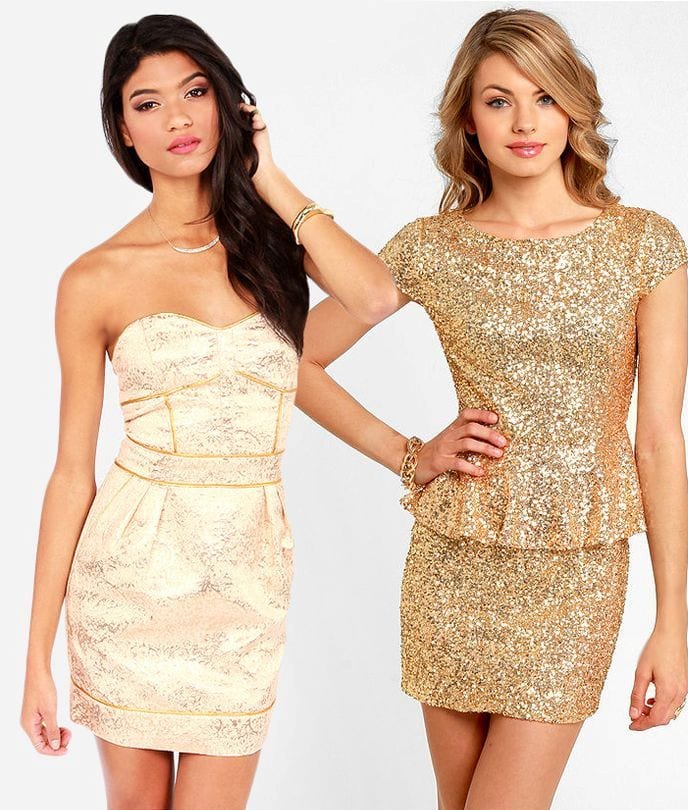 Source
[highlight]Recommended : 16 Sequin Outfits You need in Wardrobe[/highlight]
#11 – T-Shirt Dress – Polyvore inspired Look
If you aren't into the fancy stuff then how about a plain t-shirt dress? If it isn't a printed one then I suggest you wear some glittery or eye-catching jewelry and dark make-up. These loose t-shirt dresses are perfect for plus size women too.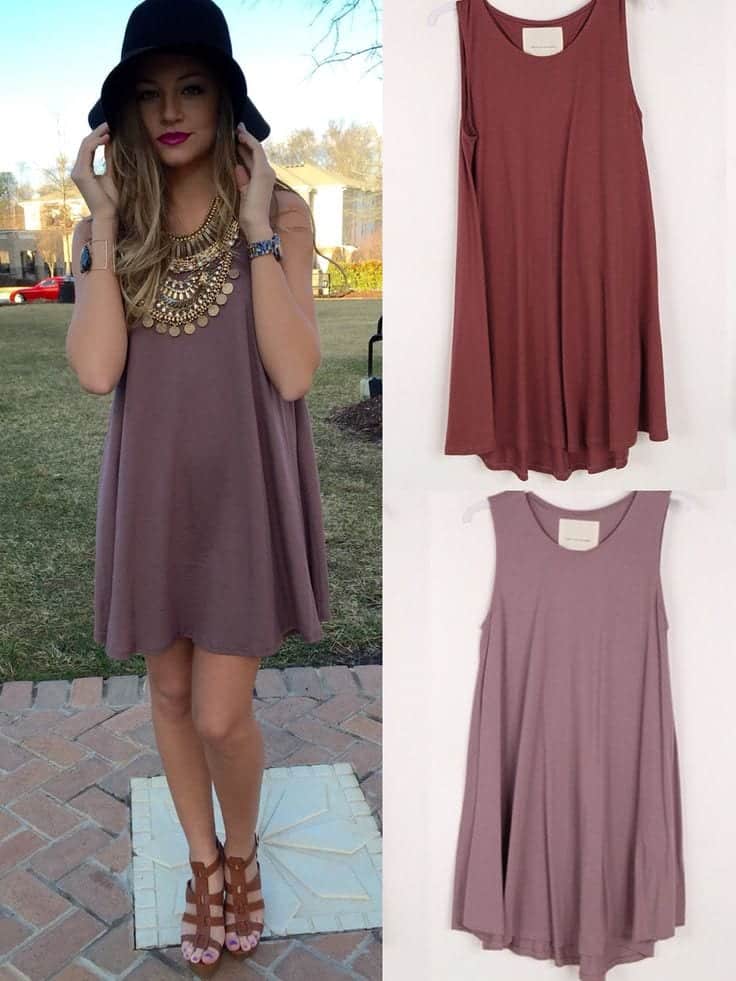 #10 – Tuxedo Dress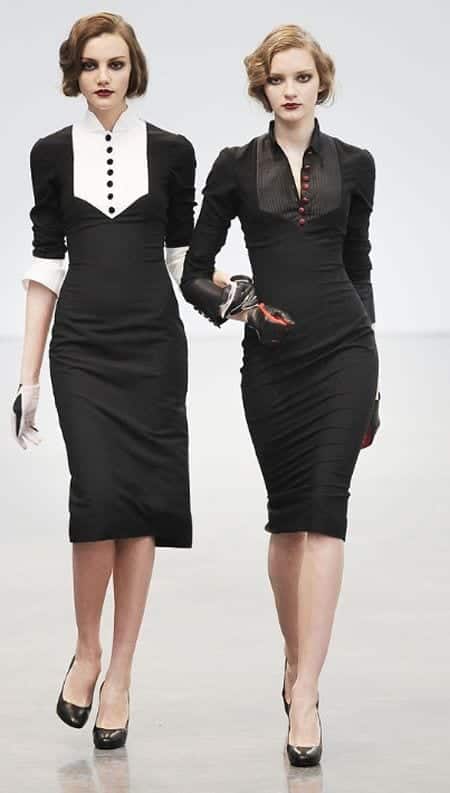 #9 – Pencil Skirts
Are you in love with your curves? aAnd do you want to flaunt them? Then pencil skirts are the best option for you to flaunt your curves.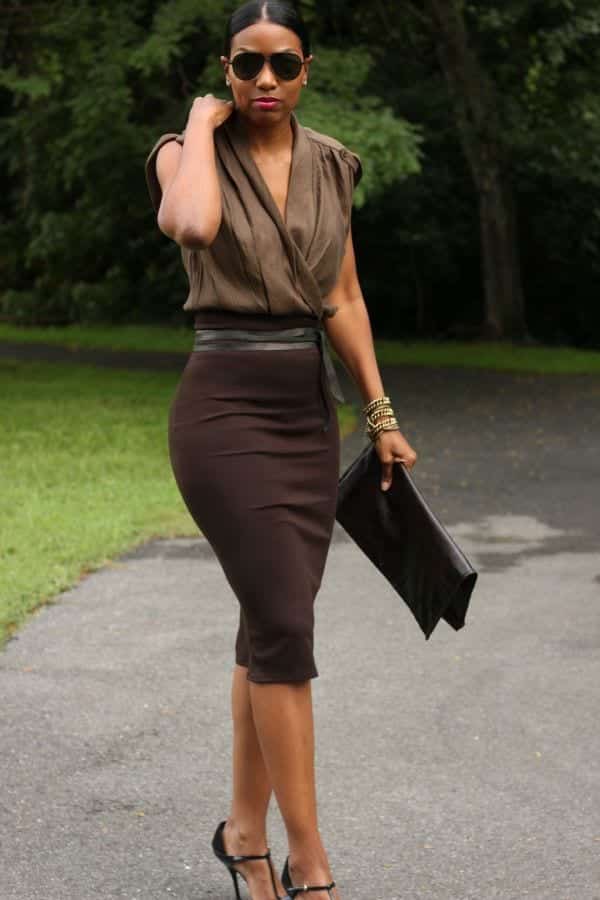 Source
#8 – Celebrities Dress on 21st Birthday
Selena looks amazing in this red mini dress. It can't get  perfect than this.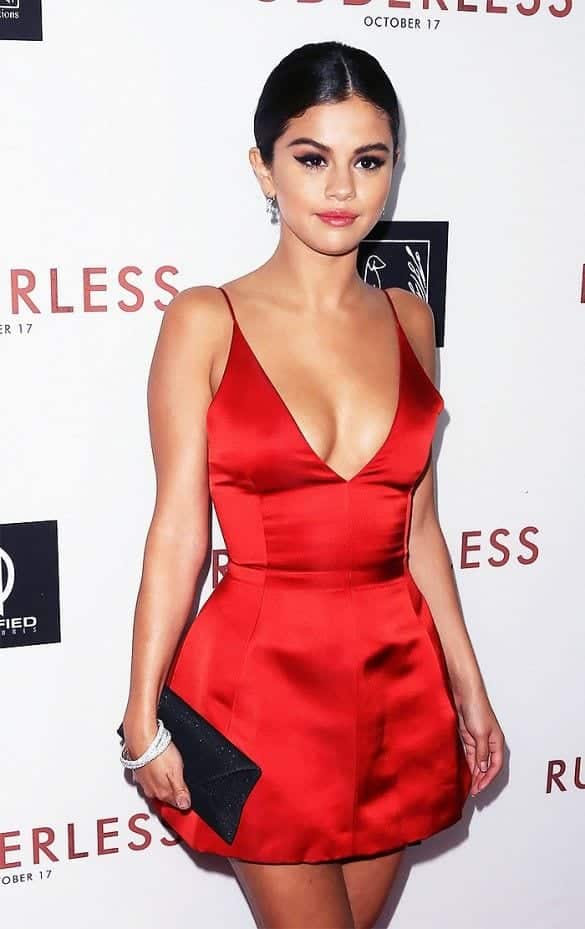 Source
#7 – Tulle Skirts
This best thing about tulle skirts is that they can be worn wit anything. You are not confined to only one blouse, you can change blouse according to the occasion. You can also wear these tulle shirts with any cotton shirt to make you shirt a little less formal and suitable for every occasion.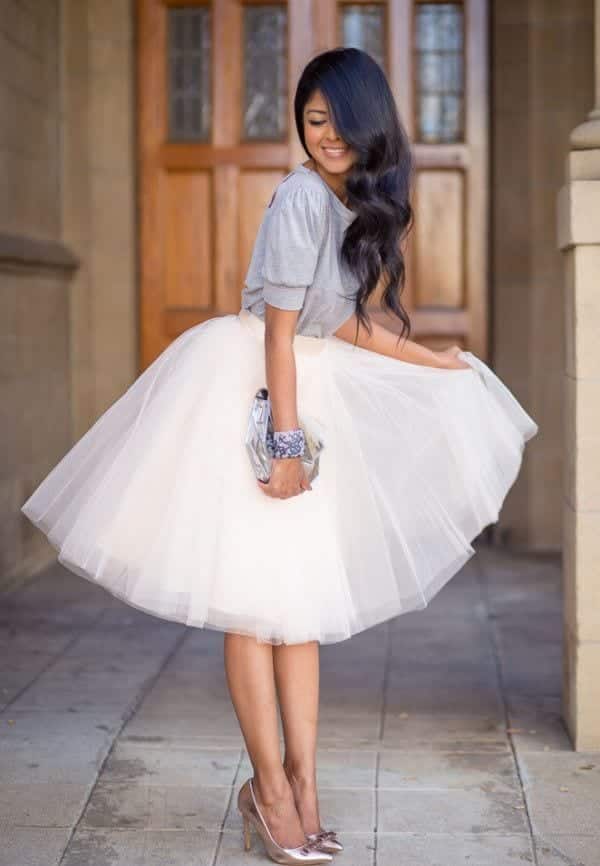 [highlight]Recommended : 15 Ideal Ways to Wear Tulle Skirts[/highlight]
#6 – Cocktail Dress
Cocktail dresses are perfect if you wear them with matching jewelry and matching high heels. These dresses can be worn at any occasion whether it is formal or semi-formal, cocktail dresses will never disappoint you. For example, you can wear a cute lacy red cocktail dress with a matching red Channel bag and go to any party.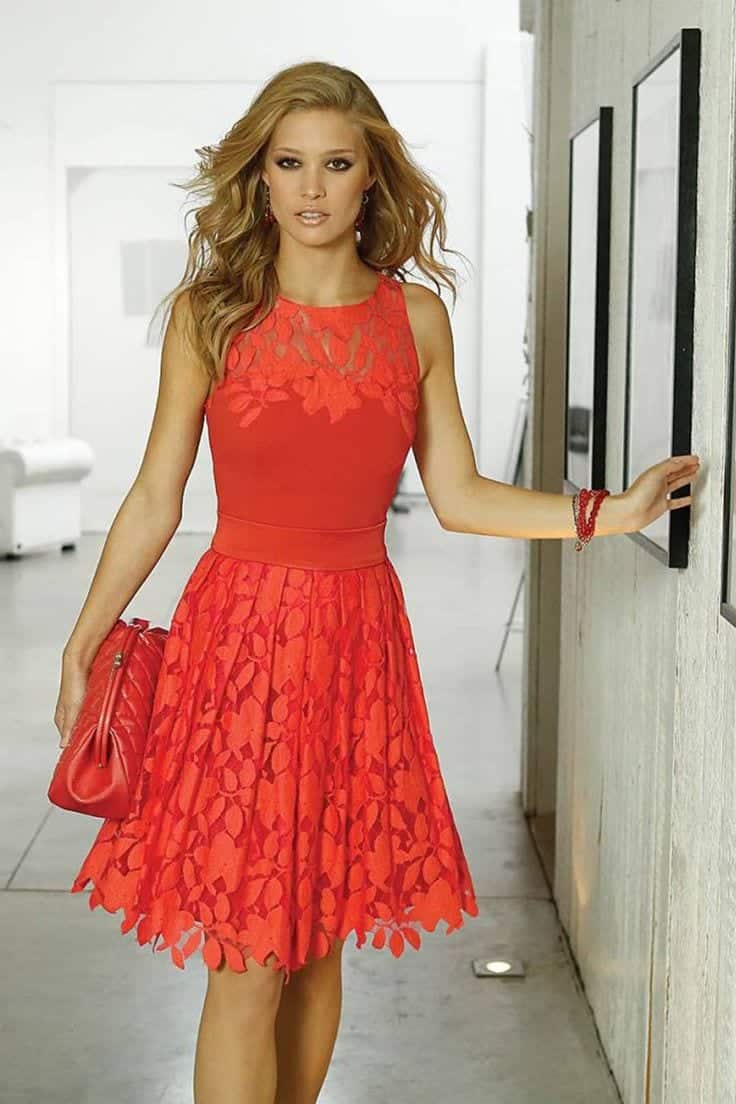 Source
 #5 – Floral Dress
Now that you guys know about floral shirts but floral dresses look even better once you wear them. These dresses have no age limit on them so anyone can wear them and look sexy in them. The most common floral dress print is a rose in yellow color.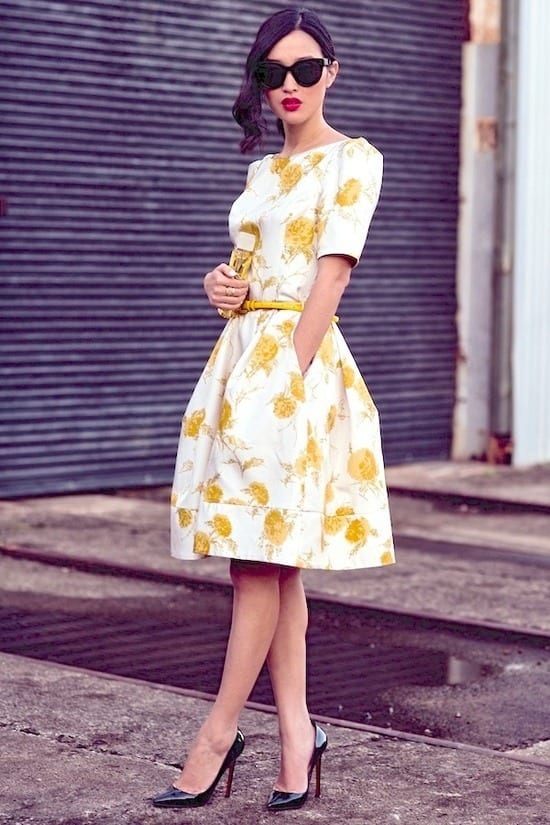 #4 – Bodycon/ Pleated Dress
Bodycon or pleated dresses are perfect if you want to flaunt your sexy body on your 21st birthday. This dress will make people think that you have been working really hard in the gym and that you are not a couch potato. Wear this dress in white color with red lipstick and a little bit of tan to bring everything together.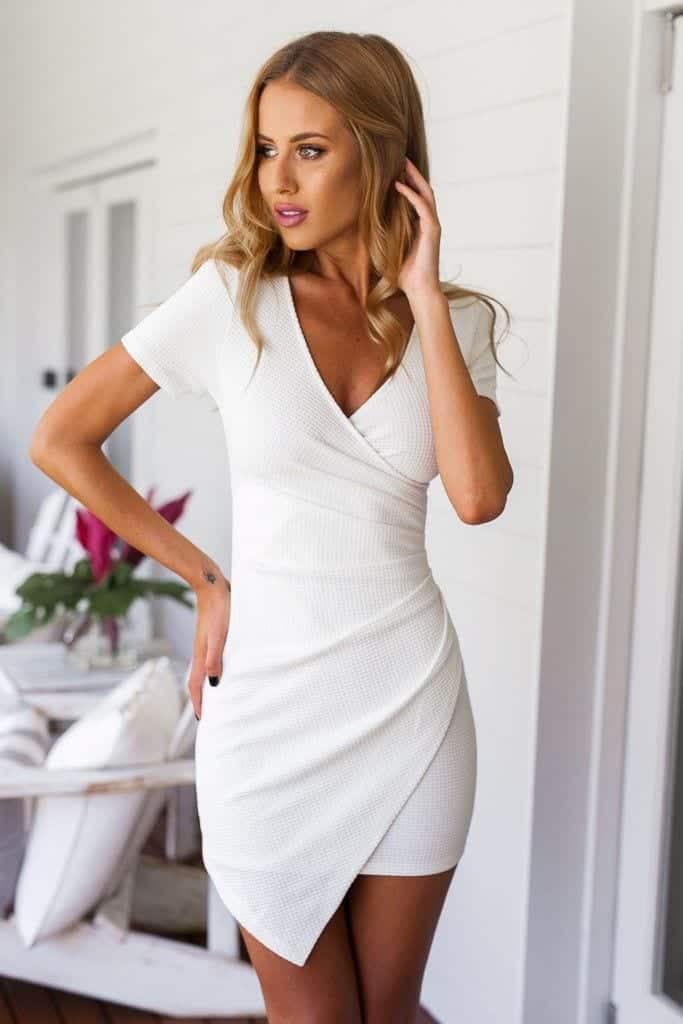 #3 One Shoulder Dress
One shoulder dresses are a thing nowadays. Women from around the world are wearing these and they look hot and young in these dresses. Wear it on your birthday and let the compliments roll in. If you are going for a gray colored dress then match a white or silver jewelry with it to get the most out of your dress.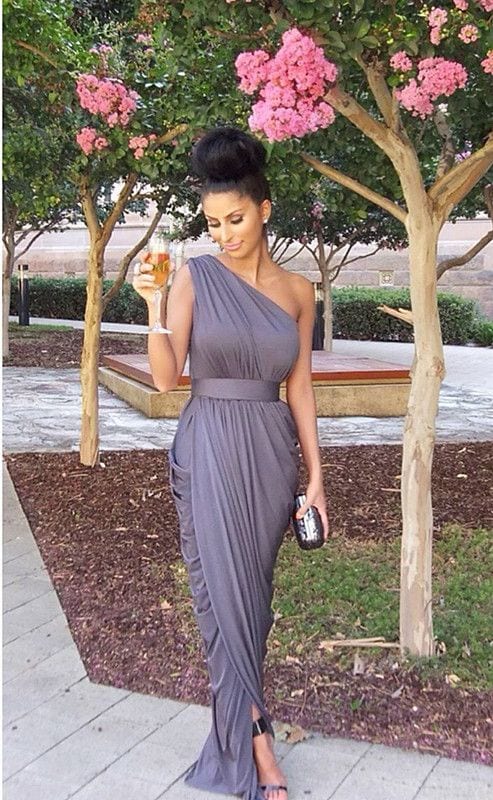 Source
If you have a good figure and you love wearing knee length dress and on top of that you love red color then this outfit idea is hands down the best for you. Wear any red knee length dress and pair it up with red high heels and matching jewelry. Nobody is going to notice that you are in your 20s.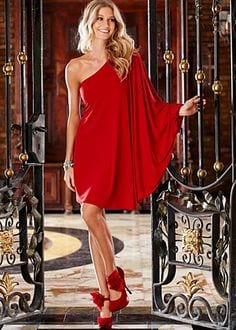 Source
 #2 – Tunic
Tunics are great for a birthday party and give you lots of room to experiment with your hair, make-up, and jewelry. Moreover, they look great on plus size women.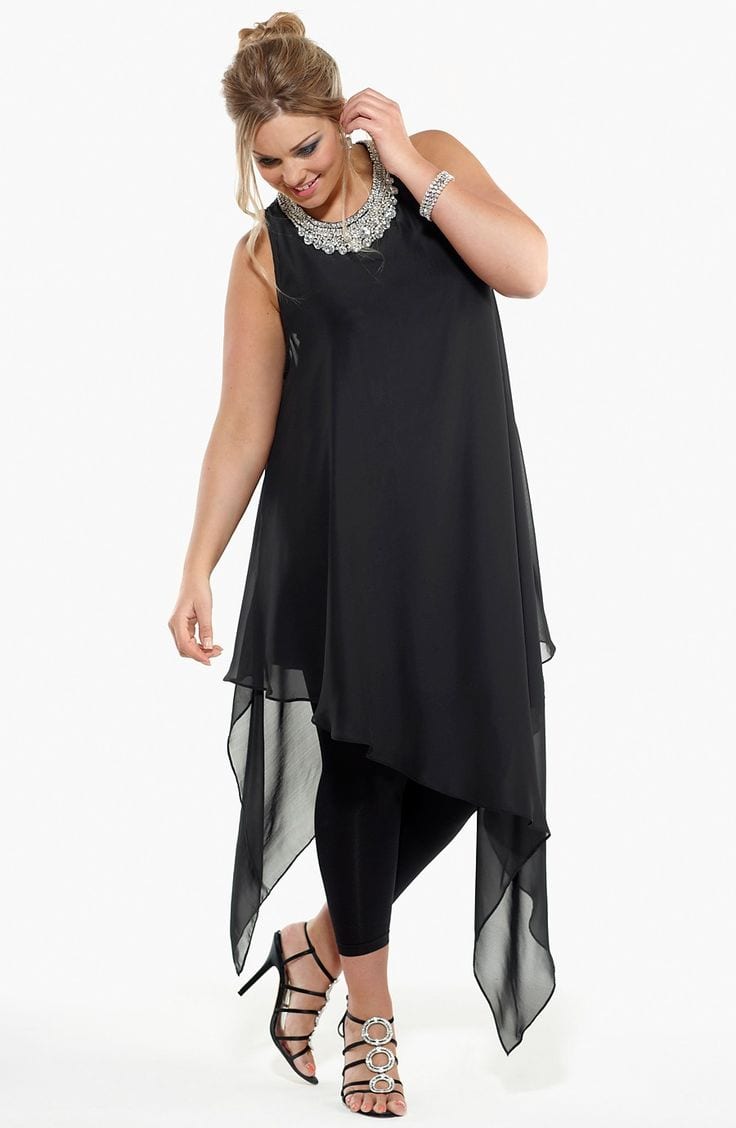 Source
#1 – Vintage Dresses
A vintage themed birthday party would be a great idea for our 21st birthday. It is a wonderful theme which allows you to be creative and decorate according to this spectacular theme. Here are some of my favorite vintage dresses and in case you need more inspiration, do check out Marilyn Monroe's dresses, shoes and hair style.
21st is all about the shirt and floral printed patterns. You can't really wear things that you used to when you were a teen. But for prints are something that you can rock even when you are on your 2os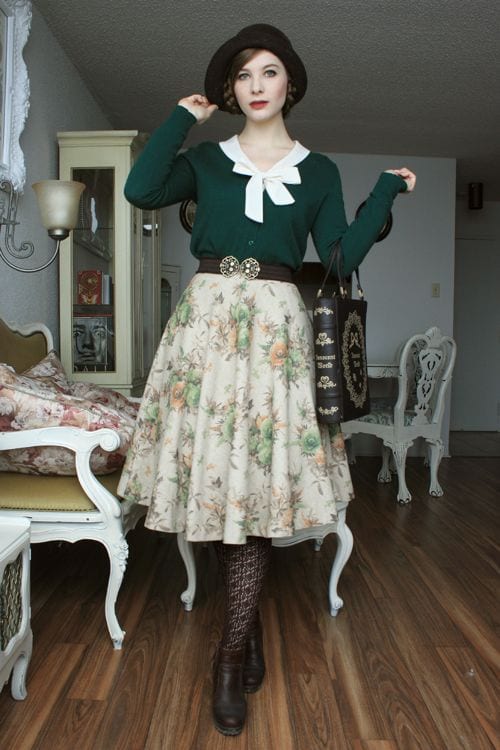 We need to admit that Taylor Swit's dressing is always the best. Her dressing is never too vulgar or revealing but it is sexy at the same time.  She is wearing a floral printed skirt with a cute net bow tie shirt. This dress idea is perfect got girls who are celebrating their 21st birthday.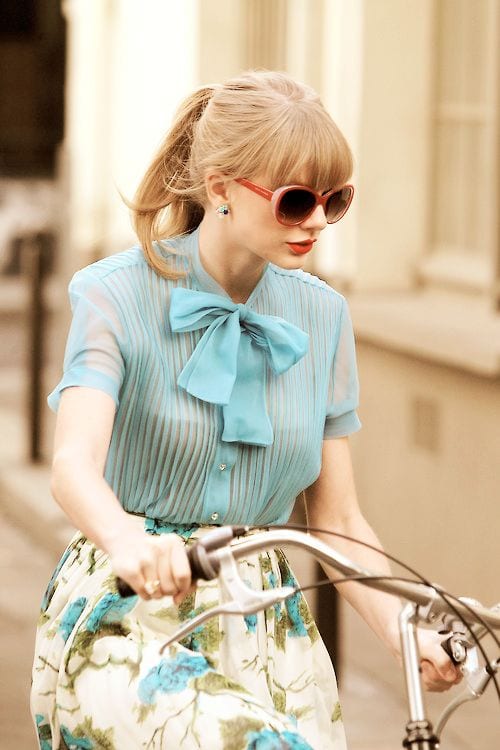 Marilyn Monroe fashion is back in trend now. She used to wear beautiful fitted dresses that showed her curves and these days women like Kim Kardashian are doing the same. These days every girl wants to flaunt her curves and fortunately, that is exactly what guys want in their girls.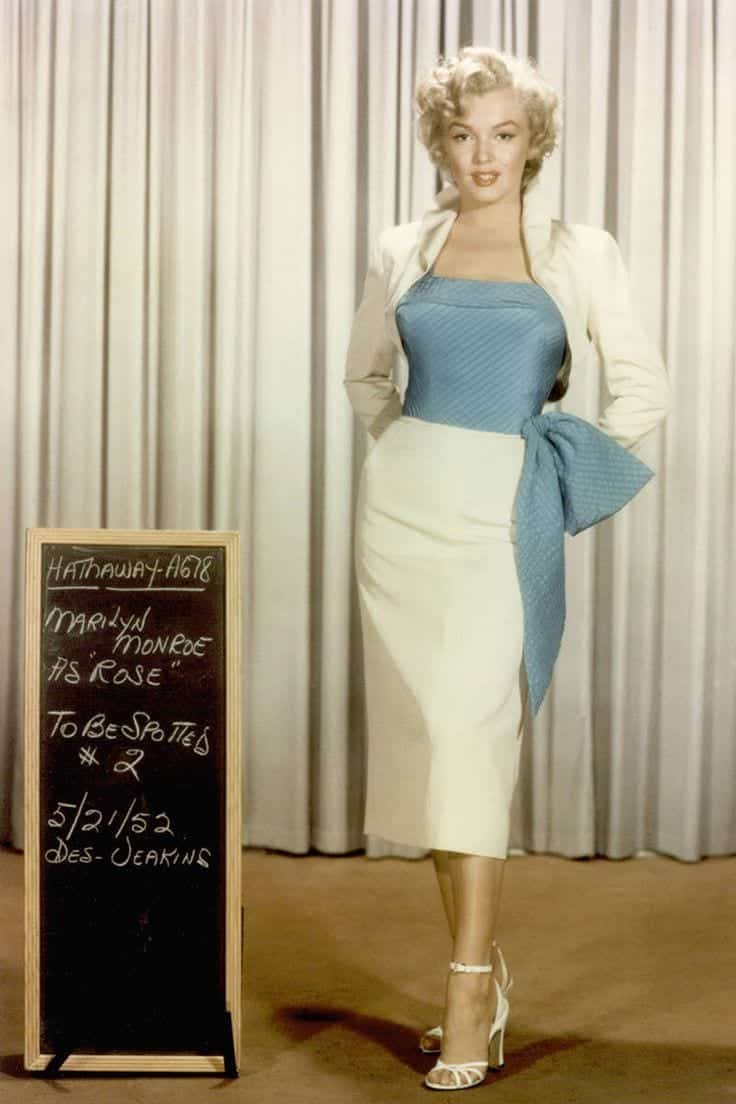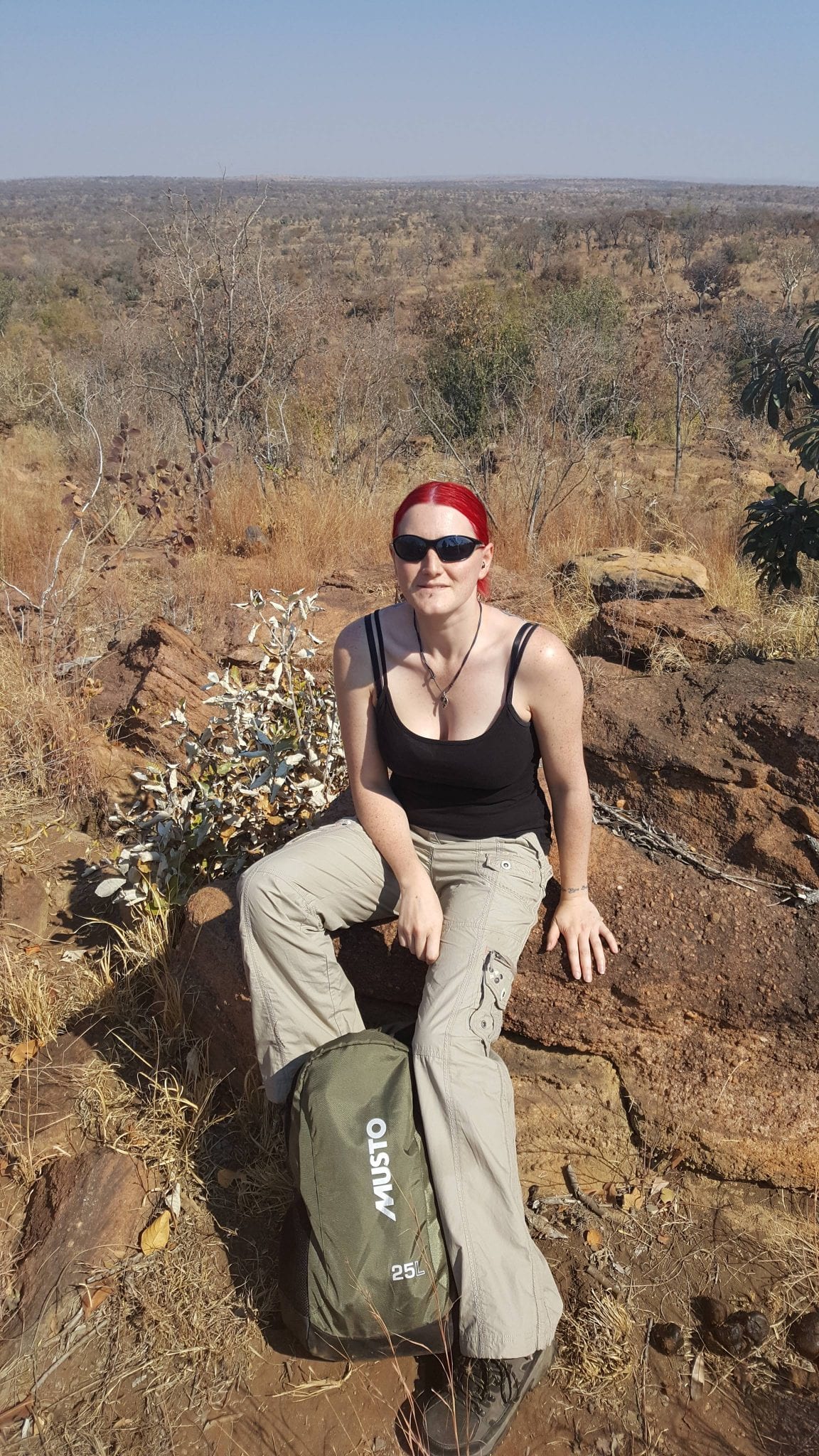 Caz, aka Vixen, has been freelance creative writing for several years. She has a lot of experience in different fields including high street fashion, tattooing art, and even the gothic and historical costumes. Caz has a Diploma in Fashion and Textiles and also a Bachelors Degree in Historical Costume and Corsetry. Her passion lies with gothic design, corsetry and any other styles considered to be taboo or unusual. Style-wise Caz has a love for Vivienne Westwood and her take on the punk era. Although Caz loves the weird and wonderful, she has a deep love for all fashion and allows this to show through her work.