Midi skirts outfits have taken the stage once again this season. They are the most popular pieces of the summer season. Though it might get a little tricky for you all to decide how to style the midi skirt. But there are a few tricks that you all should know when you plan on wearing it.
We will be showing you plenty of outfit ideas to wear with midi skirts. Summertime is the best time to wear a skirt since it gets hot. And we all know there is nothing better than a skirt. A Simple way to style your outfits with mini skirts . For a change this season you can wear different outfits with midi skirts. For a stylish look make sure that the dress suits you. Have a look at the variety of ideas of outfits that will make you slim and smart.
How To Wear A Midi Skirt?
If you want to know how to wear midi skirts in winter then must check out our latest article 30 ways to style skirts in the cold season. You must know that just a couple of months ago, midi skirts were worn with crop tops and everyone loved them. Those days have passed away, but the fashion didn't change. Ladies are still loving the midi skirts, especially the floral and vintage designs. Scroll down to see best outfits to style with midi skirts that make you look gorgeous. For footwear, you can wear flats and heels. Accessories are also must such as statement necklaces, sunglasses, headbands, hats, belts, etc.
There are several ways in how a midi skirt can be styled. The perfect style is a dress down midi skirt. You can wear a casual shirt with it and flats. For a day look, you can team up the skirt with a printed t-shirt and casual sneakers. Mixing up the print has been a very classic trend and you will surely love it.  The bright colored skirt is the best way to get noticed. It also looks more vibrant and stylish if teamed up with colorful clothes and accessories. So if you are heading out to a party or a get together then this would be the most appropriate choice to pick.
What Accessories to Style with Midi Skirt
A cream colored hang bag paired up well with the denim shirt look.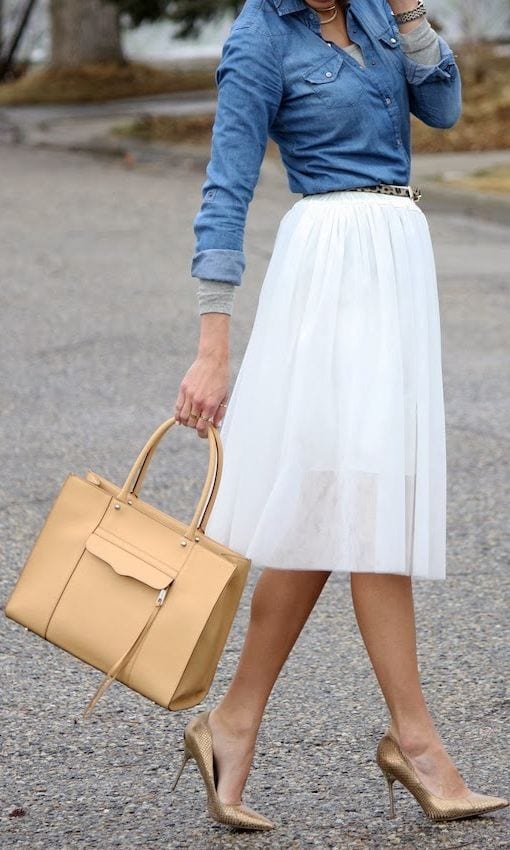 via
 Casual bag for a day look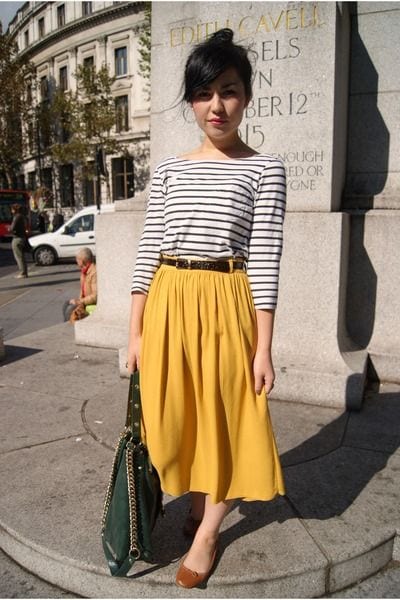 via
 Formal hand bag looking stunning with a formal outfit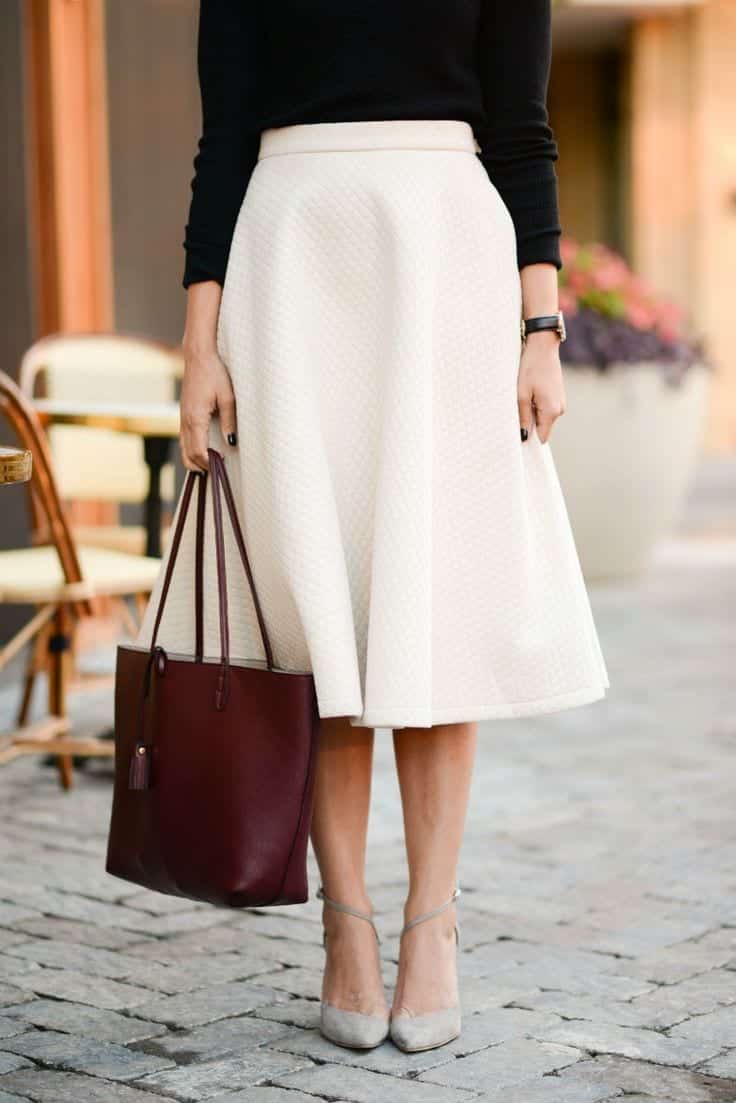 Animal printed clutch looking perfect with the outfit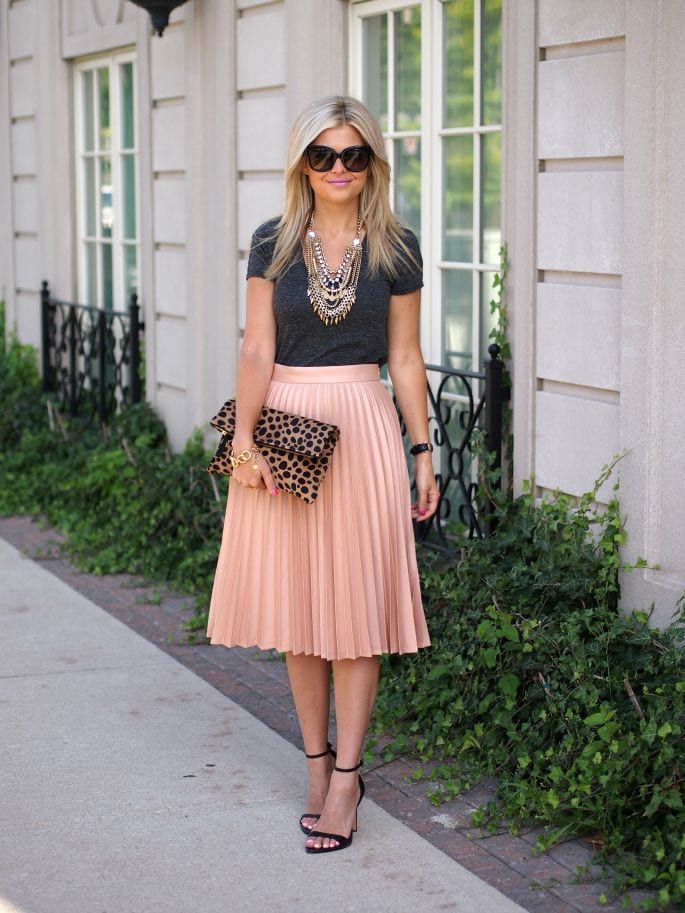 Polka dot midi skirt with black top.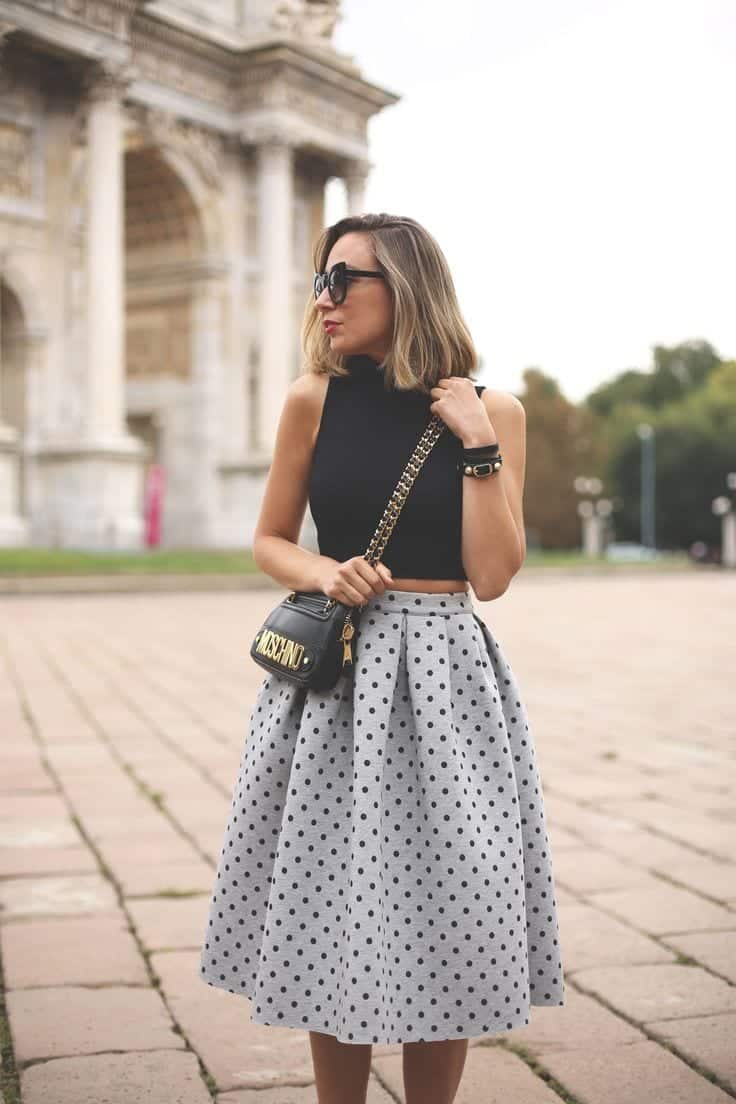 via
 Floral midi skirt.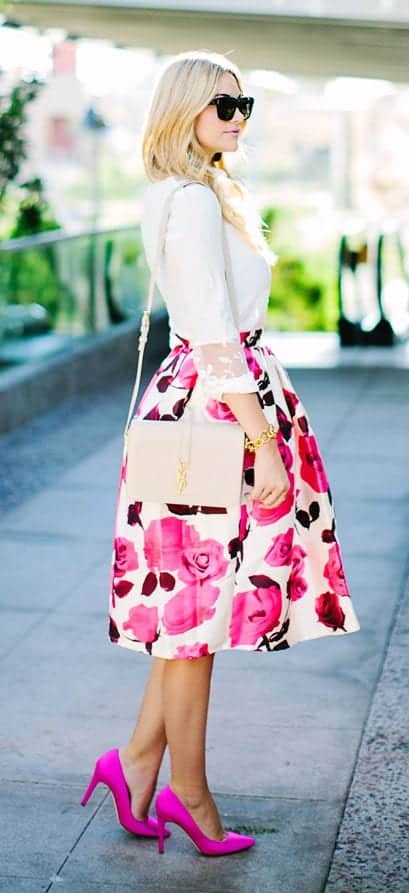 via
 Gorgeous red skirt with grey and white combination.

via
 Blue midi skirt with zig zag print top.A perfect Fall Outfit.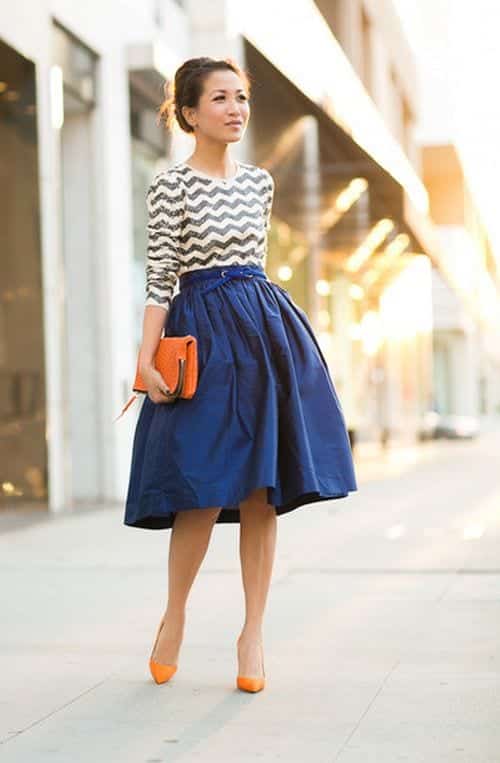 White and red combination can never go wrong. Perfect day look.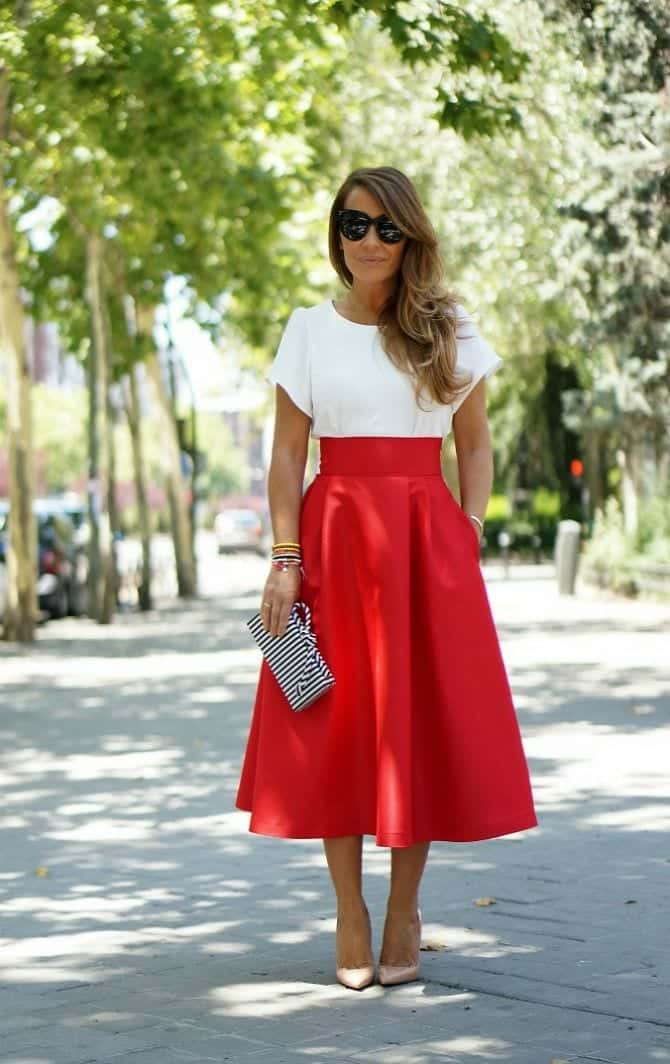 via
 Girls day out look. Purple looks amazing with a blue denim shirt.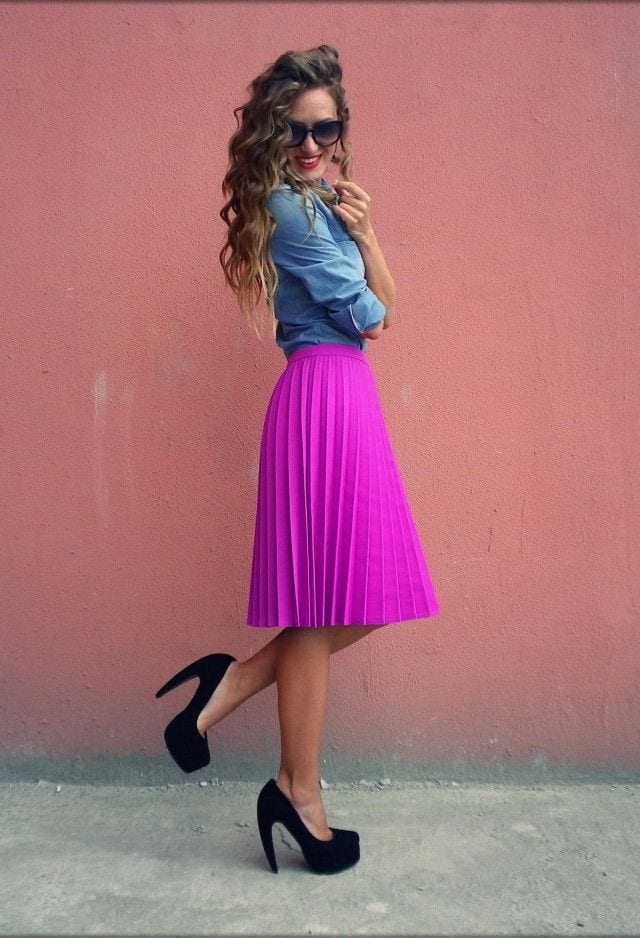 What Shoes to Wear with Midi Skirts
Well the most common way is wear heels with these skirts other options are flats,loafers and pointed pumps .It doesn't only depend on the skirt but the complete outfit and the occasion for which you are dressing.
 Wear Midi Skirt at Office /Work.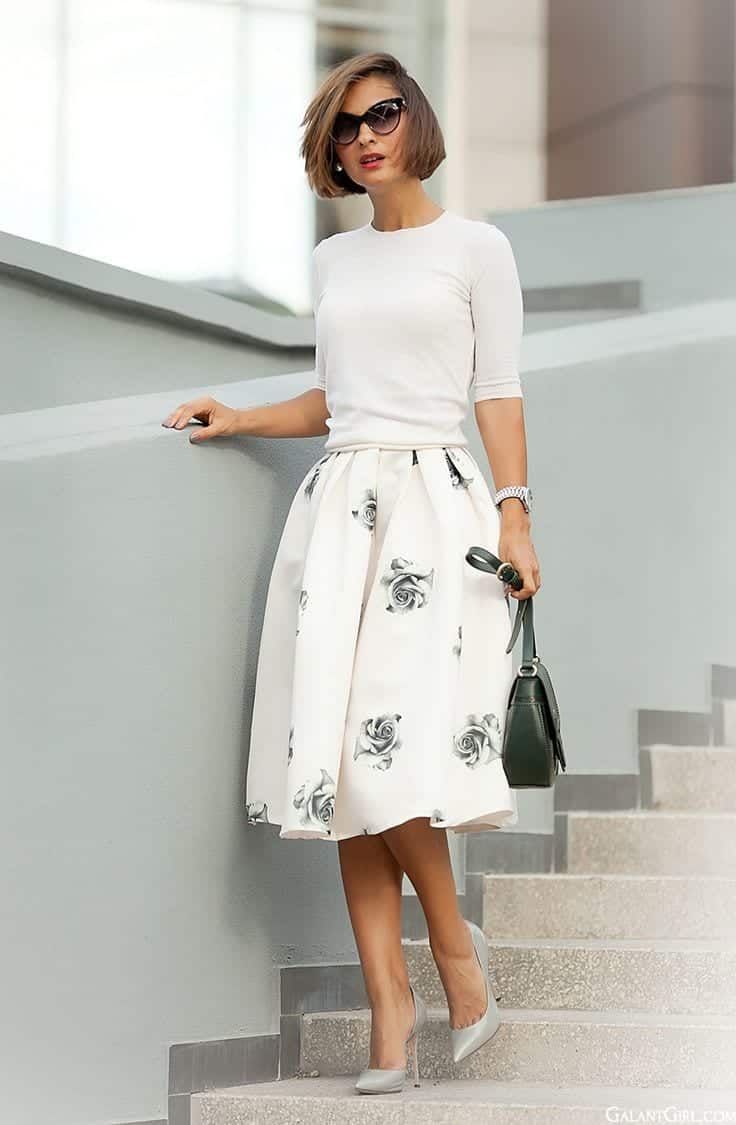 via
 Spring look with floral midi skirt.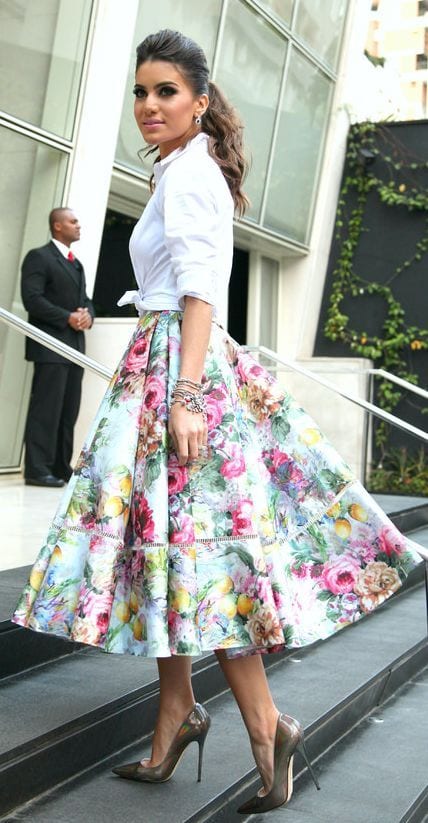 via
 Delicate white skirt with floral shirt.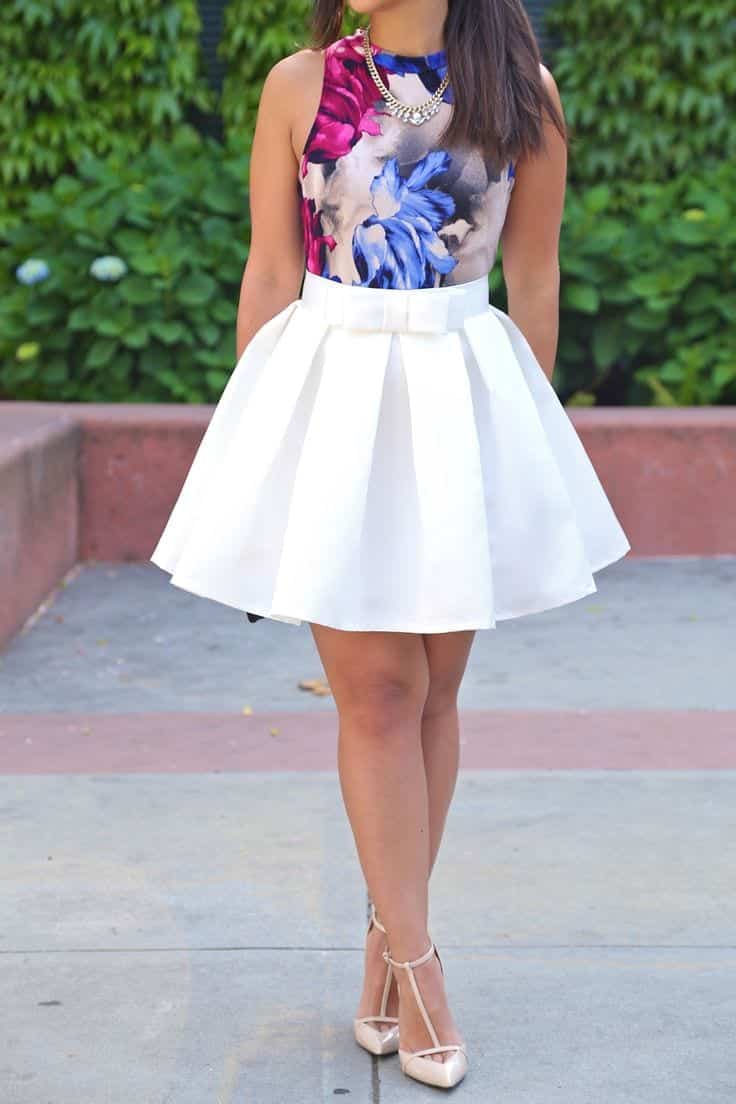 Accessories it with Statement Necklace . Also see what other outfits you can wear with statement necklace for a stunning look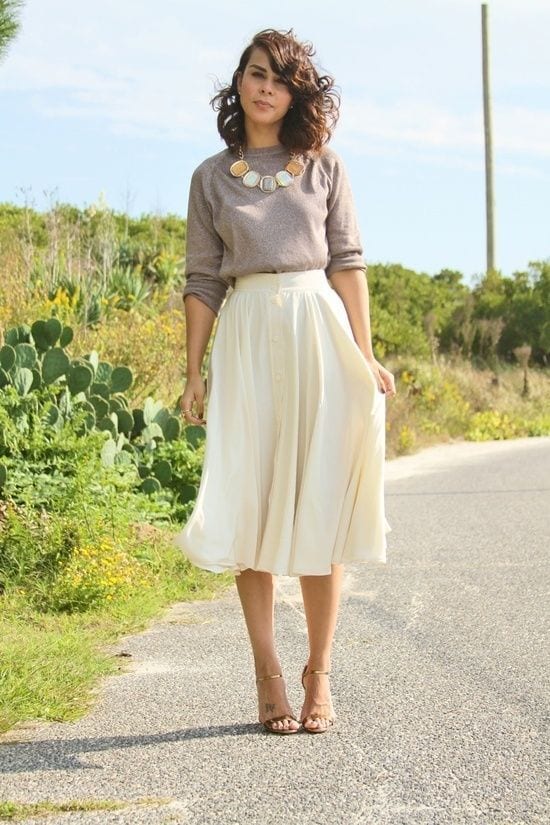 Vintage look with a crop top.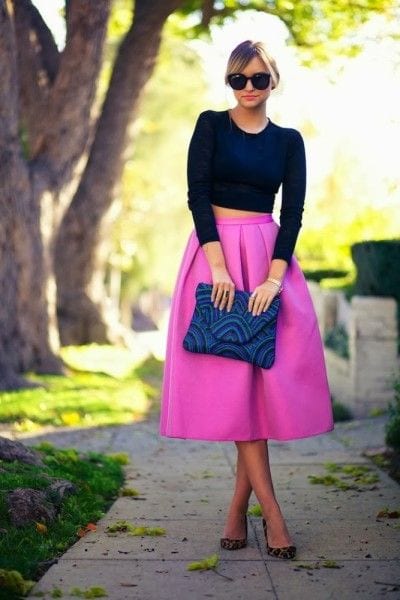 Crop Top with Tulle Midi Skirt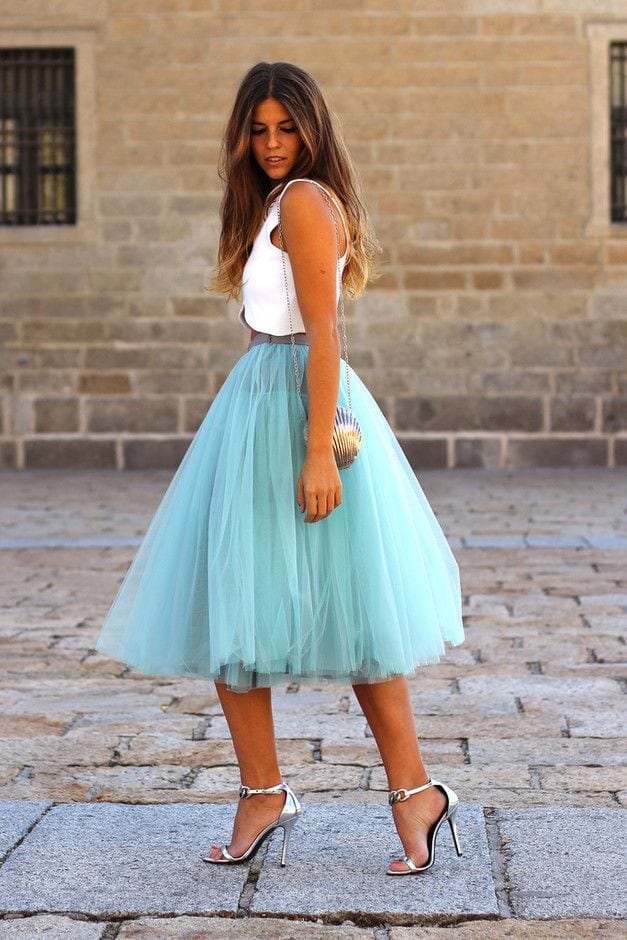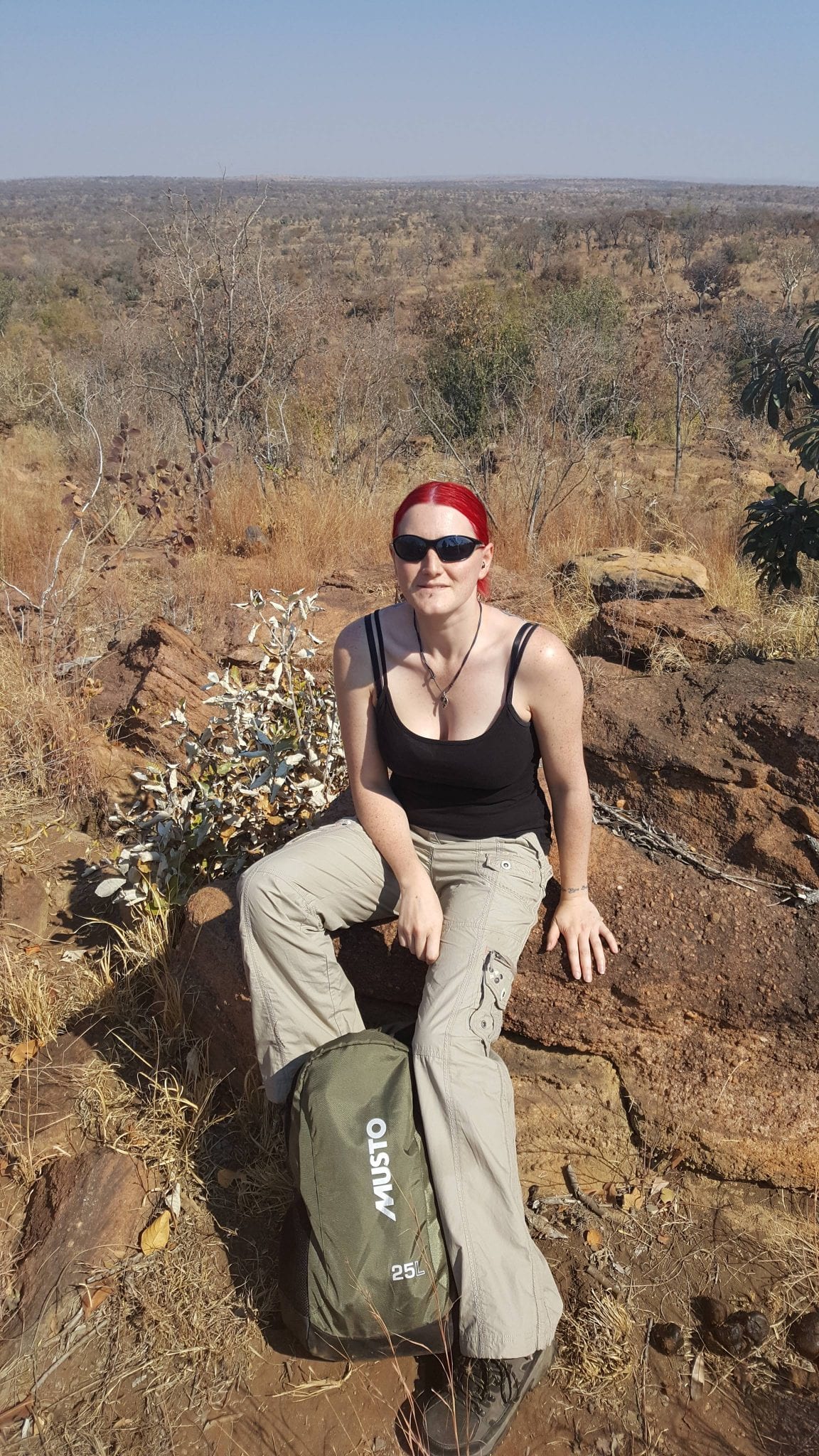 Caz, aka Vixen, has been freelance creative writing for several years. She has a lot of experience in different fields including high street fashion, tattooing art, and even the gothic and historical costumes. Caz has a Diploma in Fashion and Textiles and also a Bachelors Degree in Historical Costume and Corsetry. Her passion lies with gothic design, corsetry and any other styles considered to be taboo or unusual. Style-wise Caz has a love for Vivienne Westwood and her take on the punk era. Although Caz loves the weird and wonderful, she has a deep love for all fashion and allows this to show through her work.