Tulle Skirt Outfits: Many women love the floaty, fairytale effect of this fabric. When styled the right way, it is an easy way to tap into your innate femininity and indulge your whimsical side. However, you do not have to be like Cinderella to pull off this particular piece of "finery."
As with most clothing items, there is always a way to add your twist of personal style to get the look you are going for. Whether that is a street style look, a funky ensemble, or a formal outfit, this skirt has proven itself time and time again as a very versatile and underrated article of clothing.
What is Tulle?
Tulle is a sheer, lightweight, fine netting material generally made from fibers, including nylon, silk, rayon, or polyester. It is commonly used for wedding gowns, veils, dresses, and skirts.
How to Wear Skirt?  
We are about to show you several different options for pieces you can pair with your skirt, but here are some quick and fast ideas to pull from:
A fitted top, a denim jacket, and sandals.
A graphic tee, a fedora hat, combat boots, or Doc Martens.
A camisole, a hair scarf, and high heels.
A white button-down blouse, vintage cat-eye sunglasses, neck scarf, and kitten heels.
A black long-sleeved bodysuit, pumps, and wide-brimmed hat.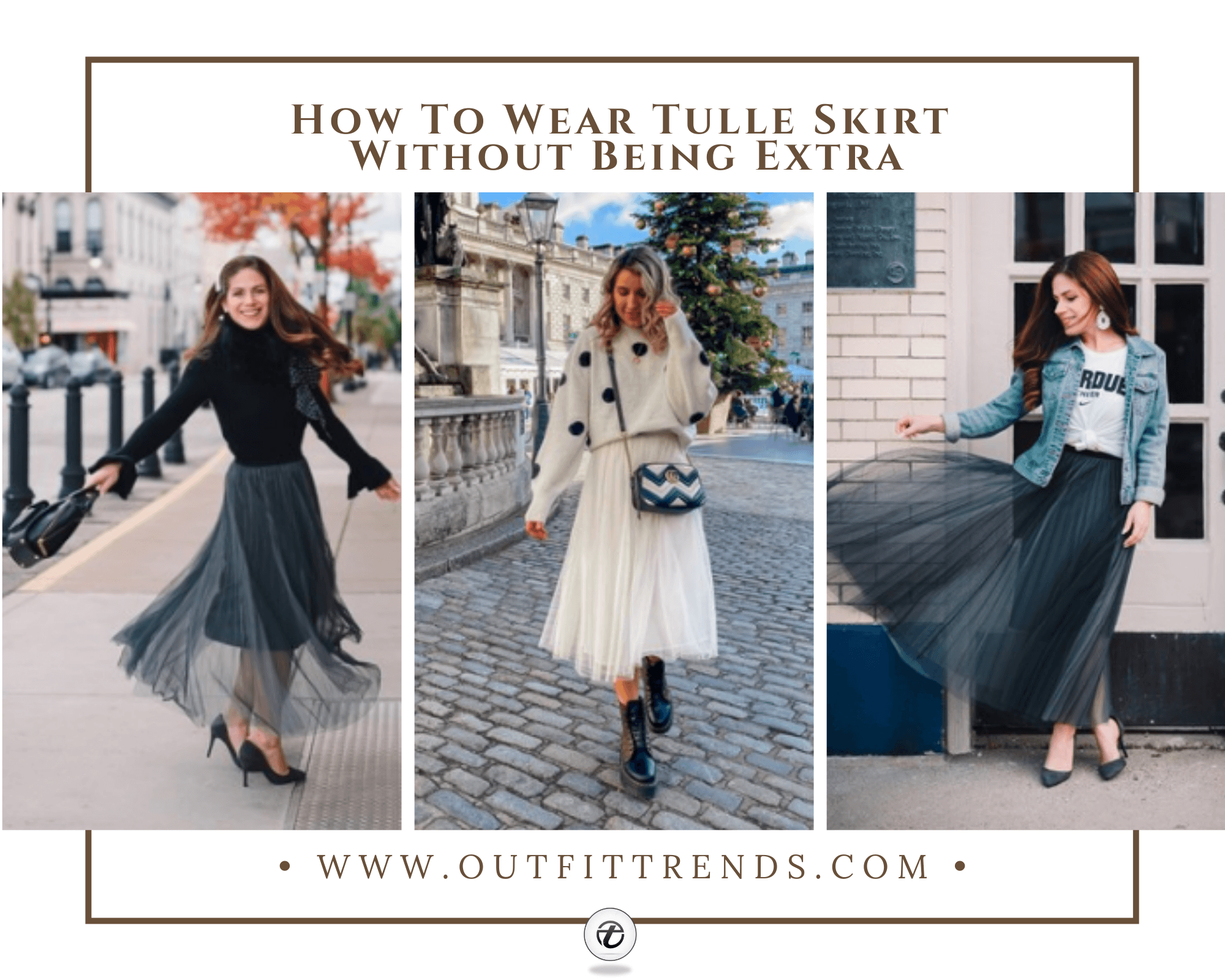 Styling Tips
Let's start by discussing some simple tips!
Find the style that best suits your figure. These skirts come in many shapes and sizes. Experiment with silhouettes that will flatter your particular figure. A "poufy" voluminous type of skirt may compliment you if you are tall and willowy. A structured A-line may work best for someone smaller and curvier.
Choose a flattering length. Again, this will boil down to your figure, height, and size. But a fail-safe length is at the knee or just below it. A petite girl might go a little shorter or just above the knee.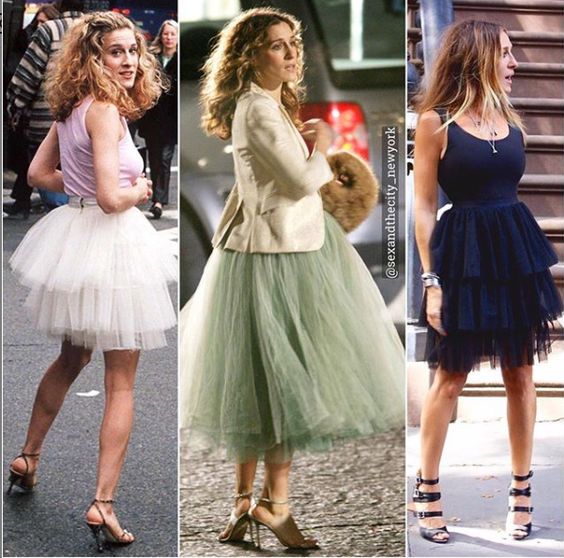 Determine your vision. Are you going for a whimsical Disney-princess style look? Or are you blending the best of both worlds: ultra-girly with ultra-edgy? Knowing your vision for your look will help you decide what you want!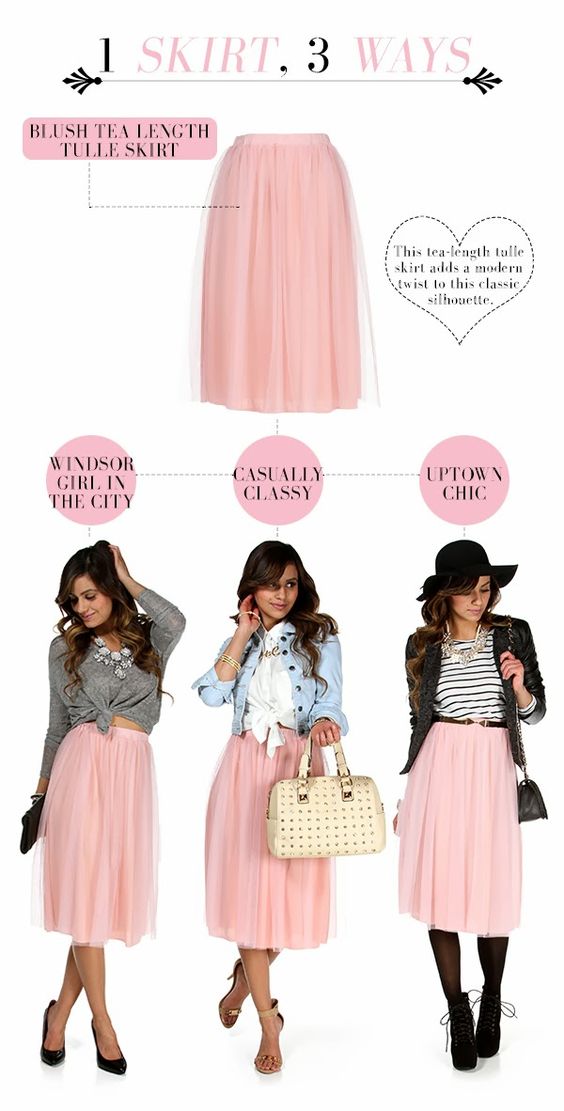 Balance your skirt with a fitted top. A basic law for styling is that when wearing voluminous or material-centric pieces on the lower half of your body; you balance it out with a fitted (less material) piece on top. This keeps your overall appearance visually balanced and symmetrical. So do not wear a baggy shirt or blouse when wearing this style of bottoms, or you will overwhelm your figure.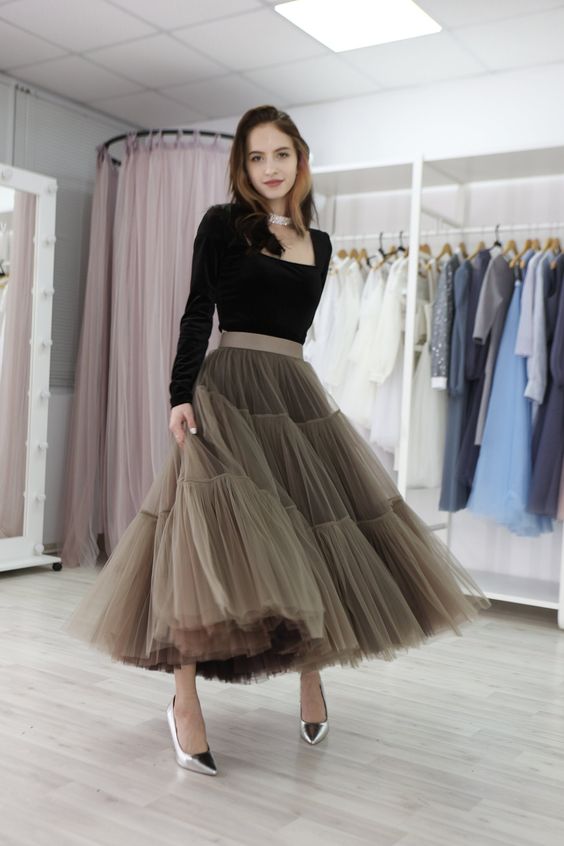 Cinch your skirt at the smallest part of your waist. Due to their nature, these gorgeous little numbers are best worn cinched at the waist, giving your figure (and clothes!) the full range of impressibility. And they end up looking the best with a tucked-in top.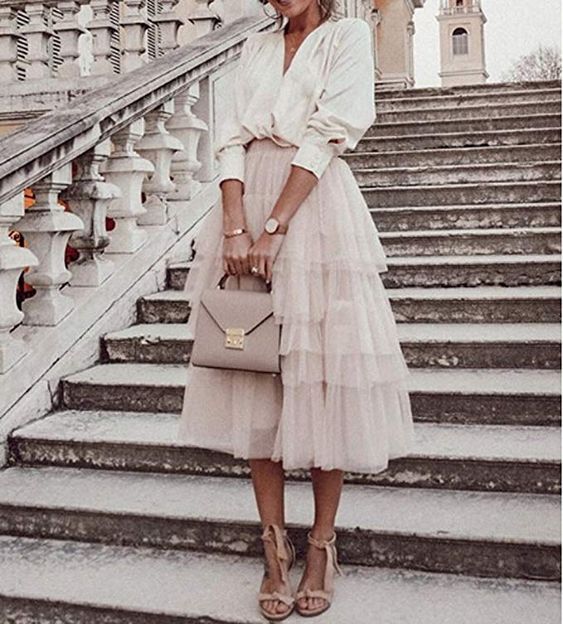 Be mindful of the occasion. If you contemplate wearing it to the office, you might do so only under particular conditions. Will you be presenting that day? Do you have a boardroom meeting? If yes, a tulle skirt may not be appropriate in these cases. Save your favorite clothing item for a holiday party or social affair. Or, if you are dead set on wearing it to the office, opt for one that is structured, less layered, and of an appropriate color and length.
And finally, choose the right shoes as they will bring the whole look together.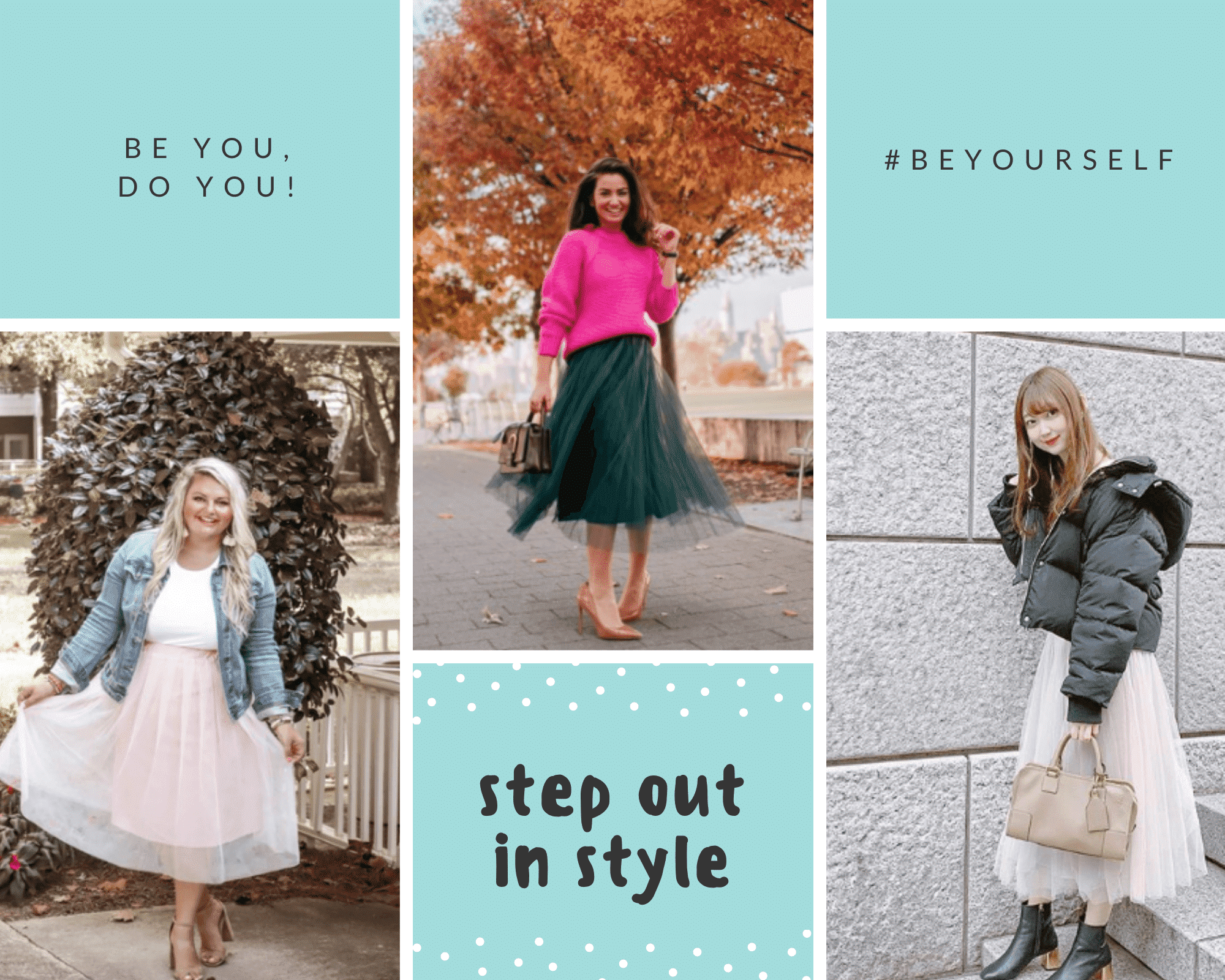 Celebrity Edit
↓ 27. Carrie Bradshaw Serving a Casual Look
The Sex and the City star is never shy from stepping out in style. And she has given us stunning fits for all sorts of occasions over the years. This ensemble is no less and is the perfect wear for everyday casual!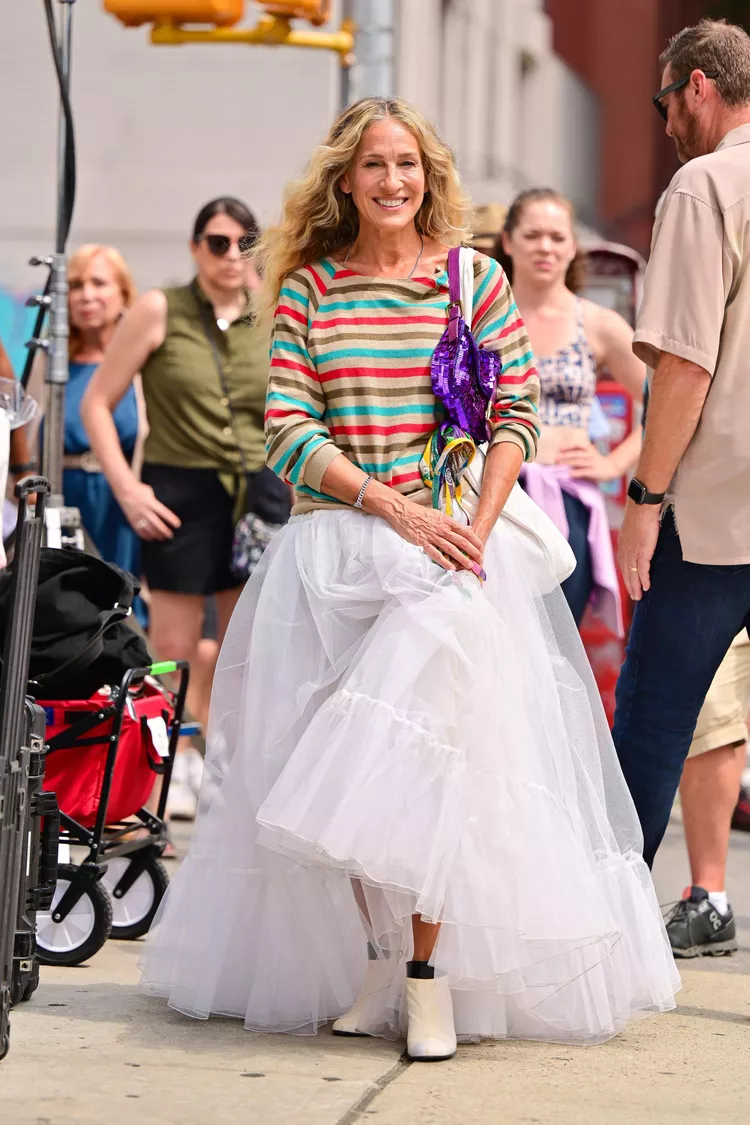 ↓ 26. Naomi Campbell Struts the Runway for Alexander McQueen
If you need to slay this trend, this is the way to do it! You can style a similar look by opting for a sheer black corset top and a cropped blazer. If you need to add bling and are on a budget, get your trust glue gun and create a pattern of your choice with gems and diamontes!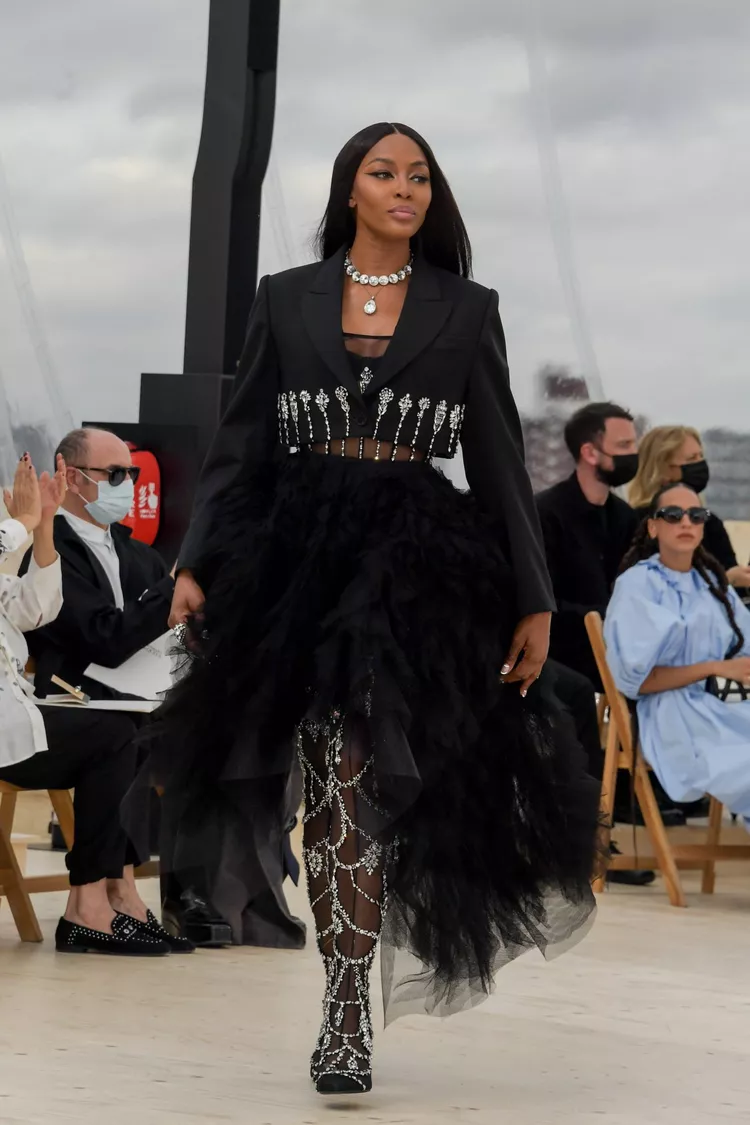 ↓ 25. Style an Everyday Fit Like Rita Ora
If you are heading out to a restaurant for casual dining, this attire is what you need! Pair your maxi skirt with an oversized blouse and similar accessories. I would advise letting your hair down in waves for a carefree appearance!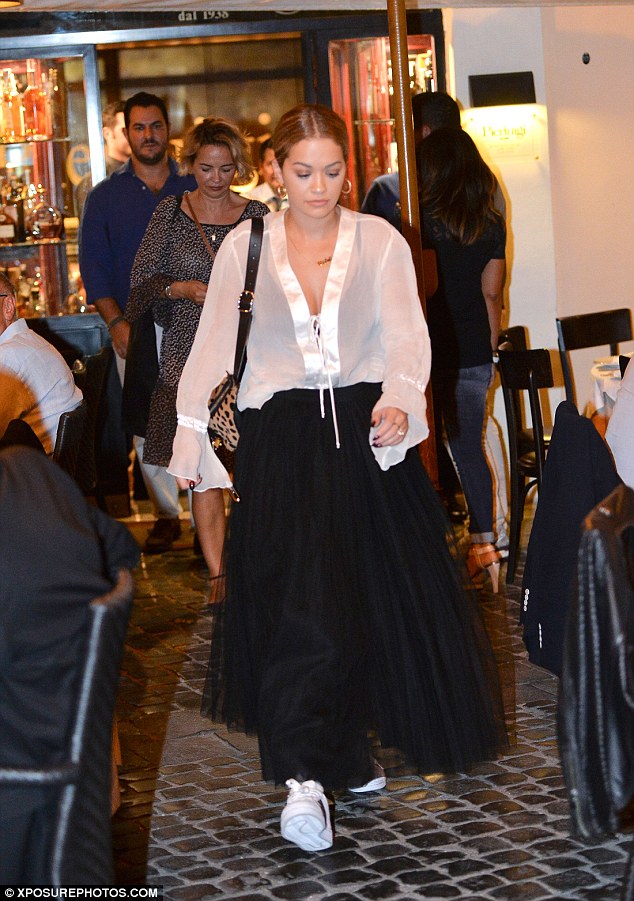 ↓ 24. Go All Out in Pastel Blue With Gigi Hadid
If you are wondering how to execute the perfect street style, this is it! The combination of the hoodie and blazer is super urban, and the addition of the skirt completes this ensemble. Smear a red lip color, and you are reading to stand out!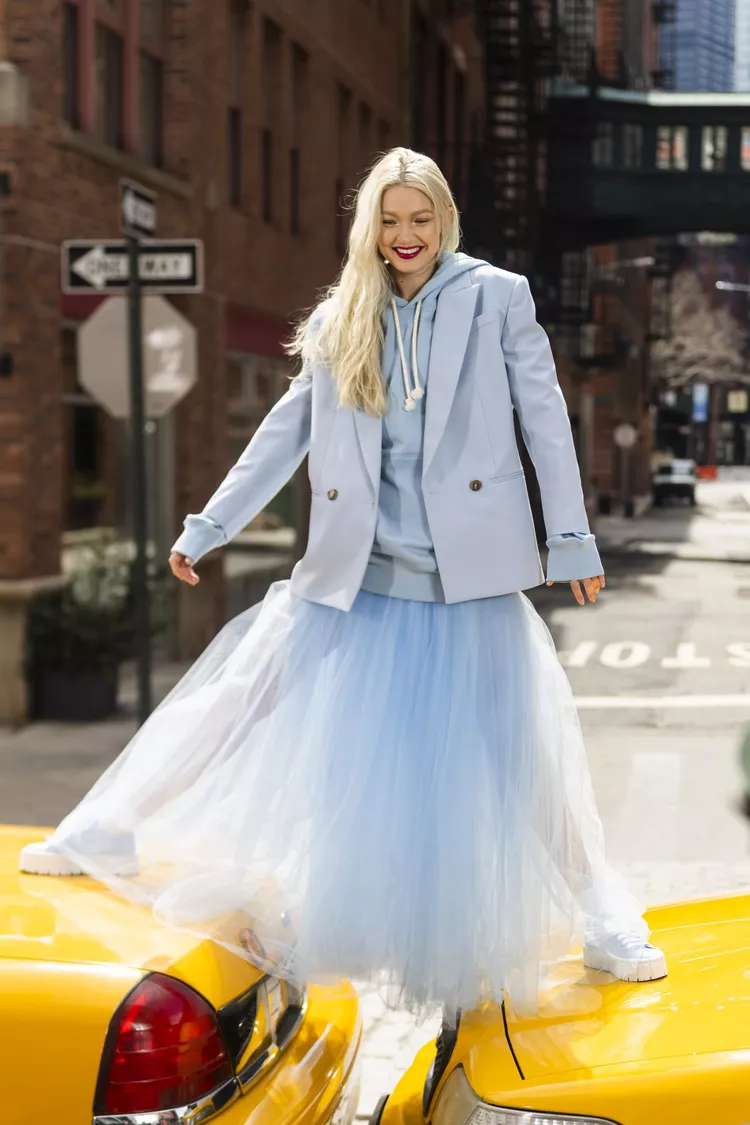 ↓ 23. Opt for Dramatic Flair for a Movie Premiere
There is no doubt that Camilla Cabello looks stunning but this ensemble might be a little impractical for wearing to places other than a red carpet. You can, however, style a similar skirt with less volume and flair for attending a wedding as a guest!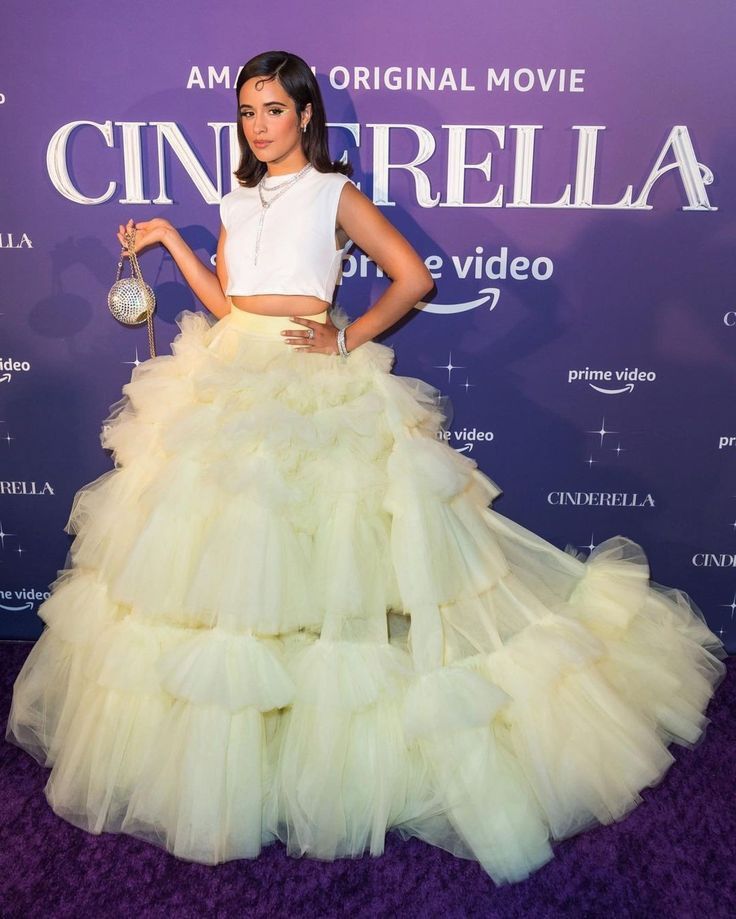 Mini & Knee-Length Skirts
↓ 22. Lovely Neutral Tones for Photoshoots
Next time you and your friends want to get together for an impromptu photoshoot, consider this ensemble! This lovely bishop-style sleeved top is tucked into a white tulle skirt and paired with metallic heels.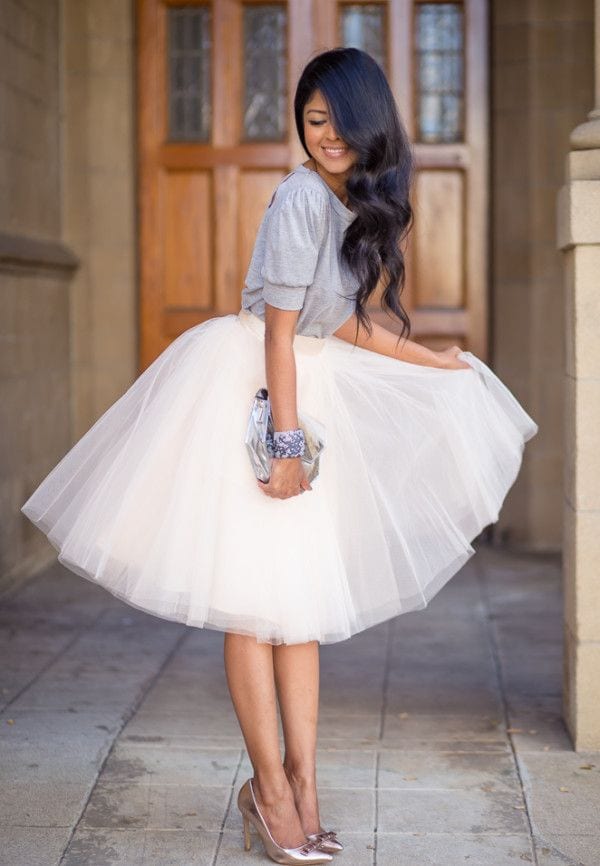 ↓ 21. Evening Dinner Look
This above-the-knee shiny, murky green skirt is such an eye-catching piece! With a skirt like that, this lady kept it simple with a long-sleeved black top and simple heels.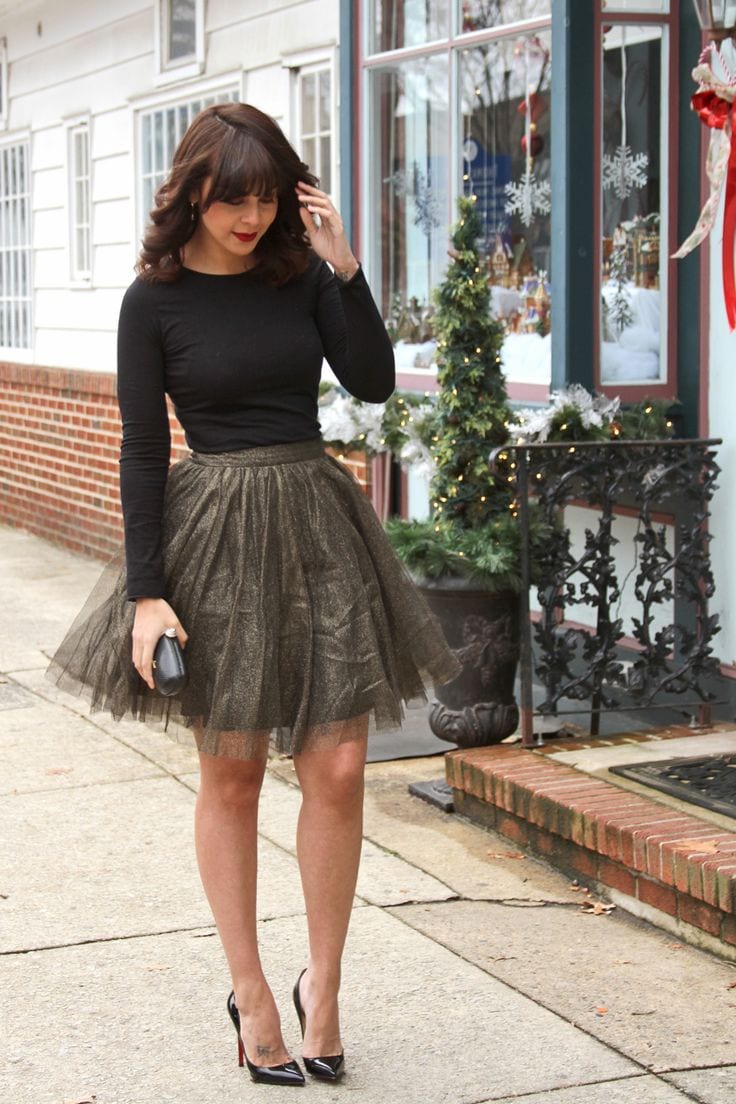 ↓ 20. Cropped Top and Statement Heels
This is a look for serious fashionistas! The cropped top is a great alternative to tucking a regular top in, so go ahead and give it a whirl. Pair with a super layered skirt and get knockout statement heels.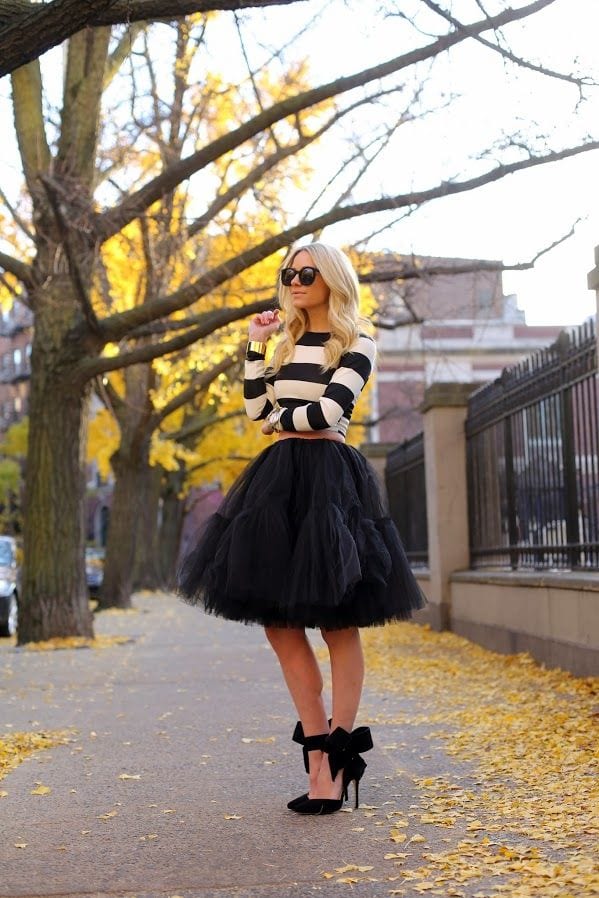 ↓ 19. Cute, Cozy Fall Look
We think this is just the perfect coffee date look for Fall! It is girly without being over the top, and it lets you indulge in a bit of whimsical elegance. A bun and stud earrings give a classy twist, and that lovely green bag gives the ensemble a vintage vibe!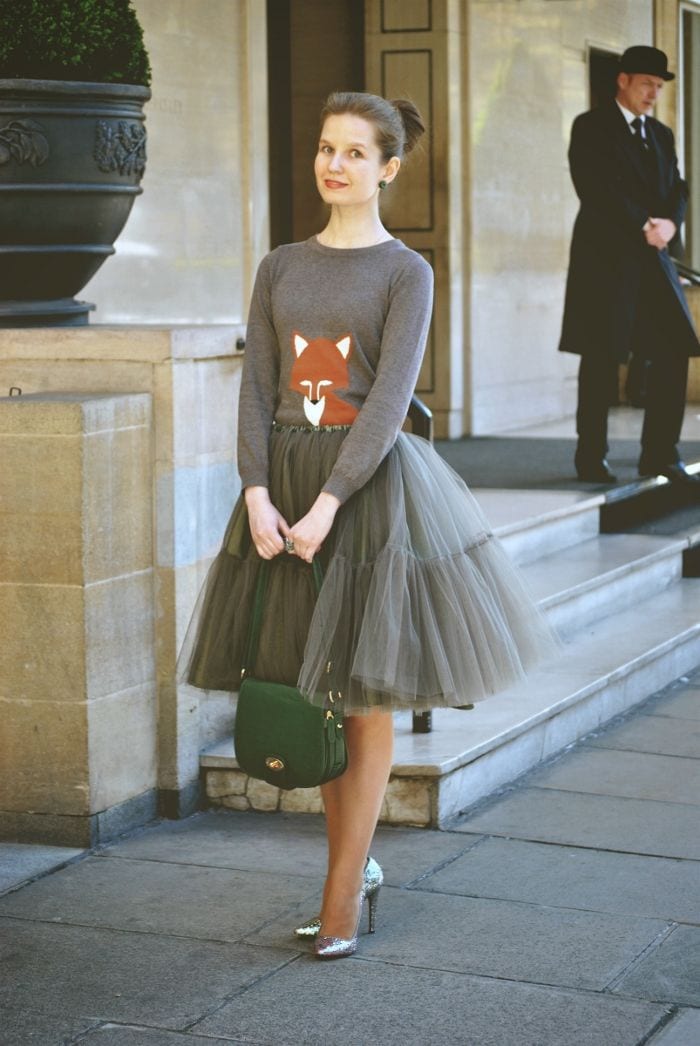 ↓ 18. Net Turtleneck & Spaghetti Strap Top
We are obsessed with this look and hope you will be, too!
Here is a stunning outfit for a high-end event that will make you the star of the night. Note the length of the skirt and that the underskirt is white and a few inches shorter than the outer layers.
The star of the fit is a tie between the lovely net turtleneck and the thick rose-bedecked belt. For this outfit, style your hair in a side pony or long, loose curls.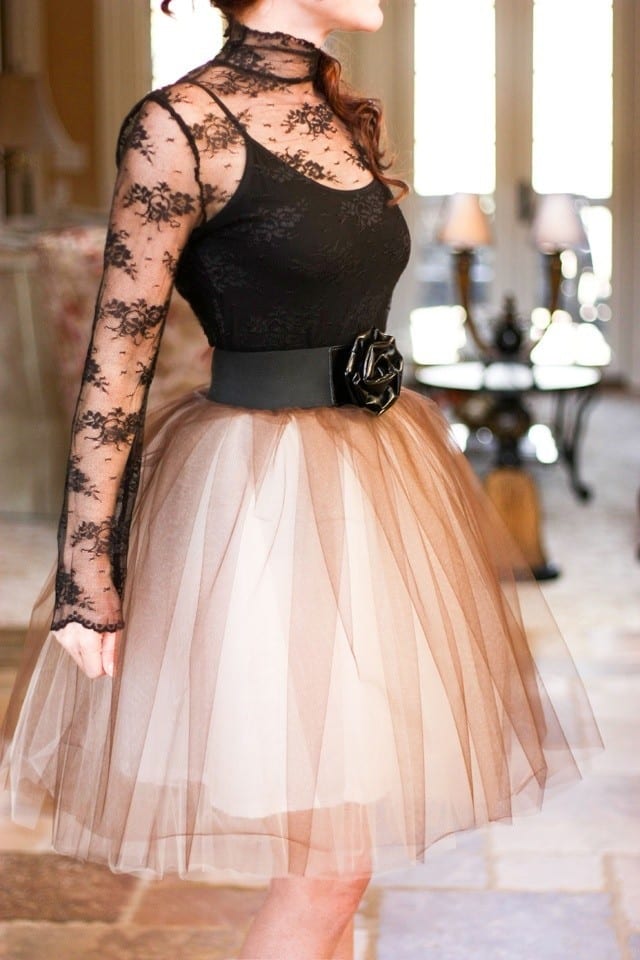 ↓ 17. Country Girl Style Tulle & Plaid
Here is another unlikely but adorable pairing we love. Tuck a plaid skirt into a purple skirt cinched at the waist with a thin belt. Add a beaded necklace and leopard print heels for some spice! Let your hair loose and add a bold lip color. This is a cute party look, both indoor and outdoor!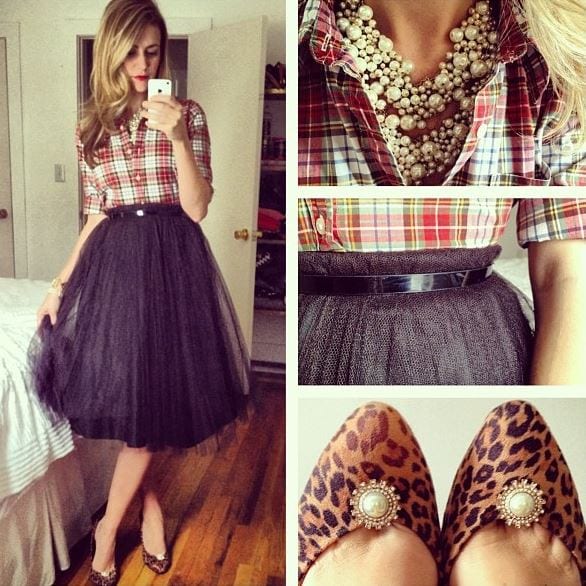 ↓ 16. Teal Skirt & Animal Print Belt
Here is a simple look, great for a birthday party, a leisurely walk around a museum, or an indoor concert. Add an animal print belt, a clutch, and matching heels.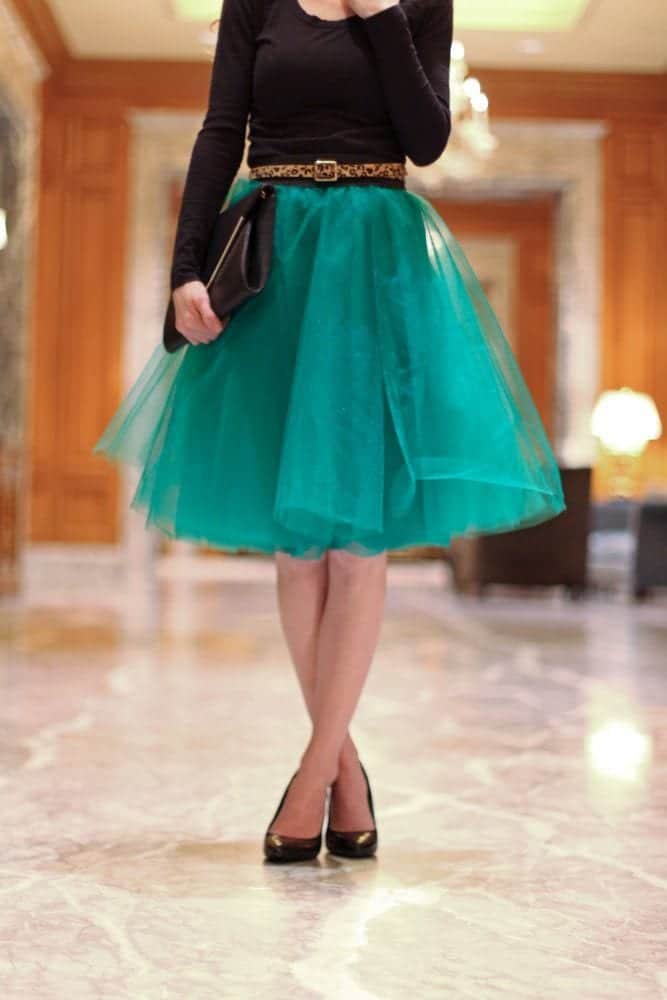 ↓ 15. Mini Tulle Skirt & Ankle Boots
We love this understated approach. If you aren't quite ready to make as big of a splash with a longer one, this mini skirt option could be just the right thing for you. This is great for heading to the mall, having lunch with friends, or even on a date!
Here are more ideas on how to wear mini skirts.
↓ 14. Sophisticated Lavender Skirt and Two-Toned Pumps
We love this beautiful and classy look, great for a date or semi-formal event.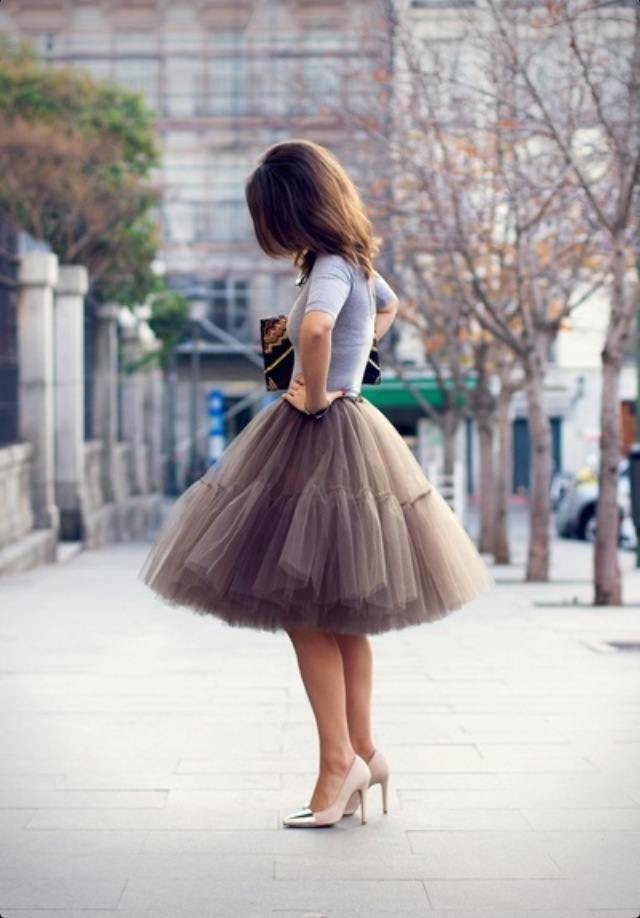 Midi Tulle Skirts
↓ 13. Pair a Bold Shade to Pastels
Here is another gorgeous fit for the summer! An excellent way to make your attire stand out is to pair unconventional tones – the ones who would never think of pairing together. This ensemble is a testament to this and looks fabulous.
↓ 12. Semi-Casual Polka Dot Skirt and Flats
Right off the bat, you can see the versatility of the skirt! This is a great look for a mom making a coffee run or grabbing lunch with a best friend.
You can feel girly but still understated by throwing on your favorite graphic or logo tee and tucking it in a midi tulle skirt, finishing off the look with a bold lip and a pair of loafers! If you like polka dots, you'll love our collection of these Polka Dot Outfits.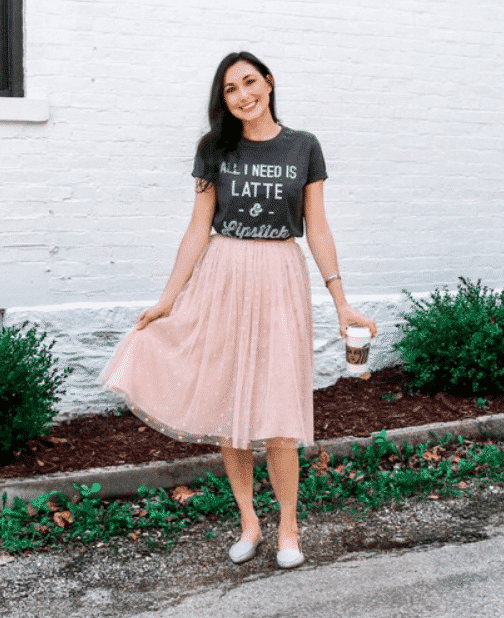 Buy similar below!
↓ 11. Exude Modesty in a Stunning Printed Jacket
This one is for all my modest girls out there who wish to stand out! Who would have thought jeans with a sheer skirt would end up looking this stunning? This attire should inspire us to think outside the box and not be afraid of experimenting!
The thing I love most about this gorgeous look is the pop of red! The red lips and heels immediately make this ensemble brighter and stand out.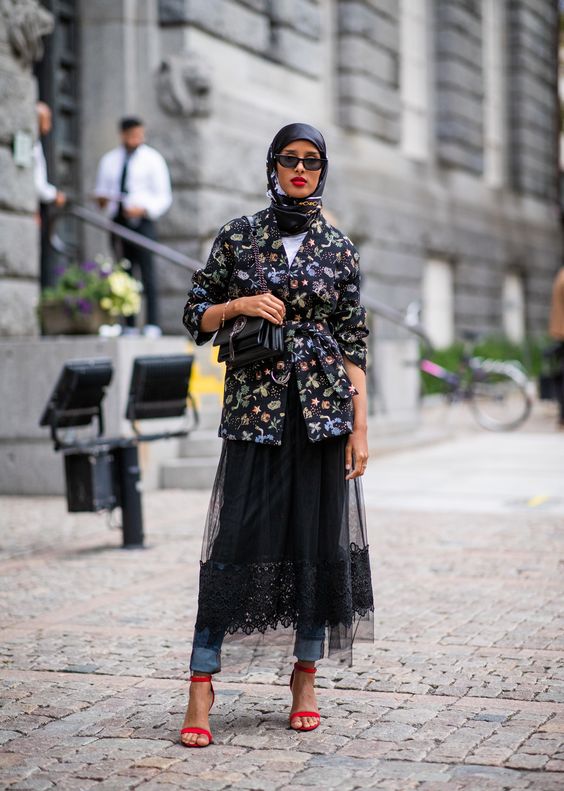 ↓ 10. Edgy in Leather Jacket & Graphic Tee
As every true fashionista can attest, a quality leather jacket goes a long way in spicing up an outfit, even the unlikely pairing of a skirt and graphic tee! But with a look this fun, can you go wrong? We do not think so.
Remember to cinch your skirt at the waist. You can coordinate your belt with your necklace, as this lovely lady has done. And have fun with your accessories! Round bottle-cap sunglasses look ultra-chic with an outfit and hairstyle like this.
Here are some more Graphic Tee Outfits. This is a great option for going to a concert!
↓ 9. Cute & Feminine With Denim Jacket
This outfit is girly and cute and would look great as a church outfit or for heading to a ladies' brunch.
Add a denim jacket and roll up the sleeves to visually balance an excess of fabric. For this look, you can opt for similar black strappy heels. Or you can alternatively wear ballet flats with this ensemble.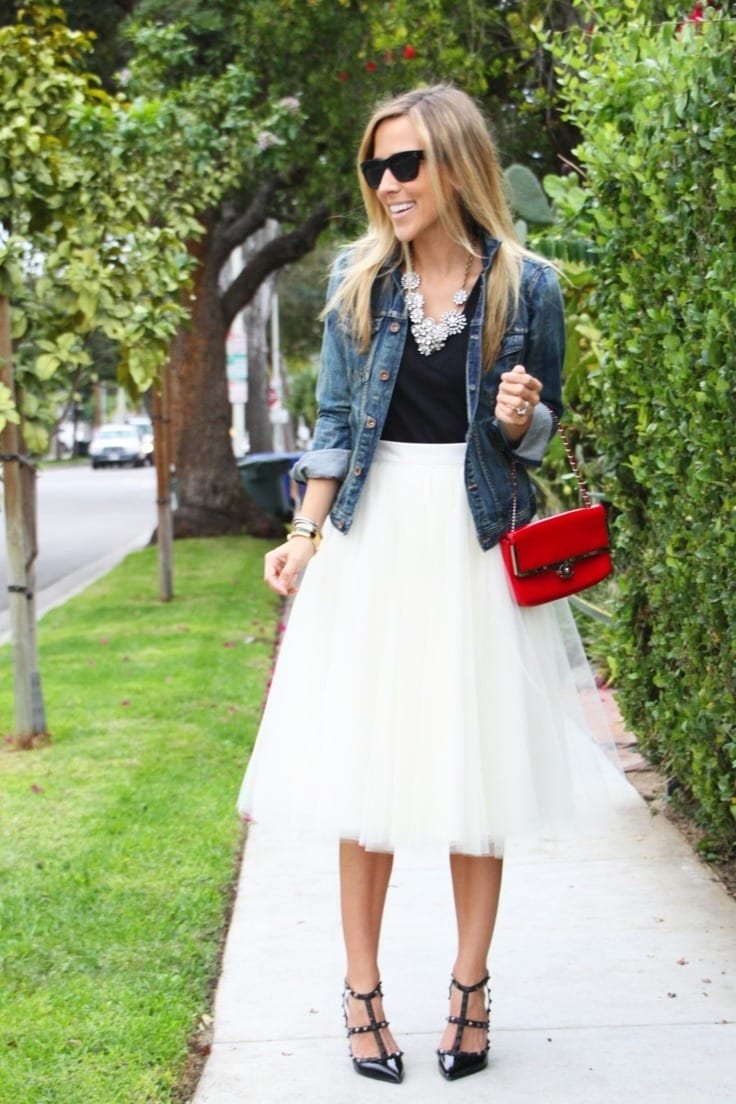 ↓ 8. Match the Color of the Top to Your Shoes
You can nail the art of color blocking by gaining inspiration from this look! The easiest way to achieve this is to match the jacket and bottoms in a similar color and your top to your shoes. Style your hair just right, and you are nailing this fit!
↓ 7. Polka Dot Top Paired With a Black Skirt
Polka dots can be tricky to dress up with, but this black and white shirt goes very well with a black skirt and a golden plate at the center. You can wear metallic shoes for extra oomph or these simple sandals.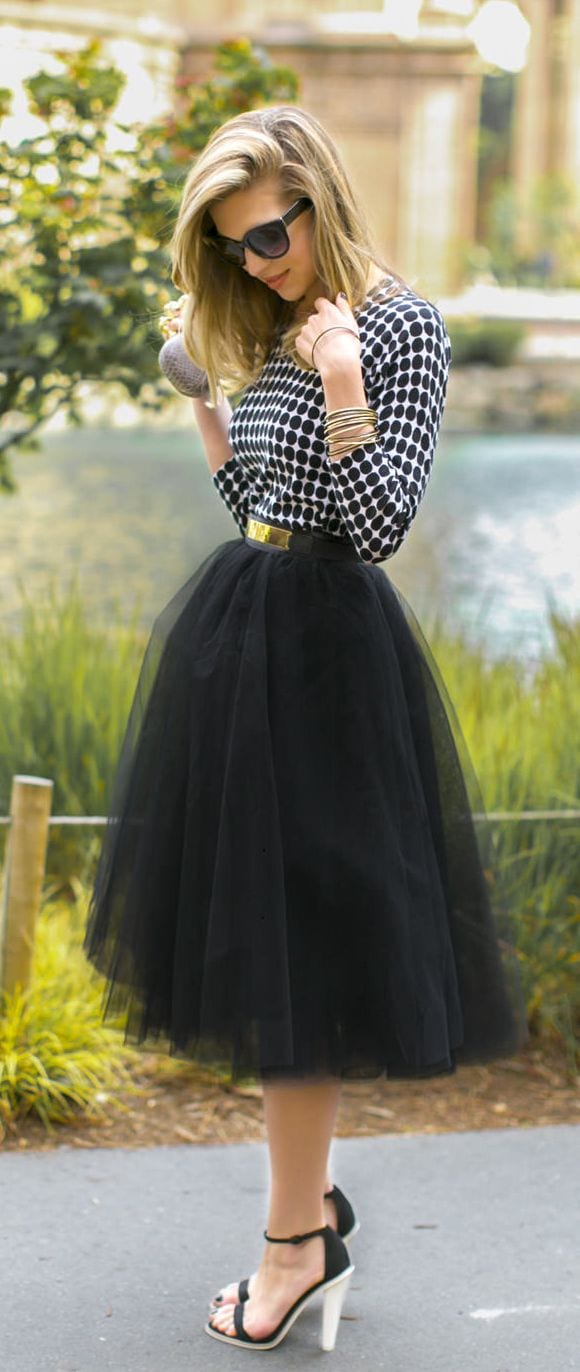 ↓ 6. Perfect the Pastel Tones for the Ideal Spring Look
If you are not wearing a similar tones attire for a flower or spring festival, you are majorly missing out!
Buy similar below:
↓ 5. Red Leather Jacket and Pleated Skirt
This is a phenomenal fit for touring a new city, visiting a museum, or grabbing lunch with a loved one. Tuck a black camisole into a high-waist pleated skirt and pop on some black ankle boots. Accessorize with earrings and a handbag.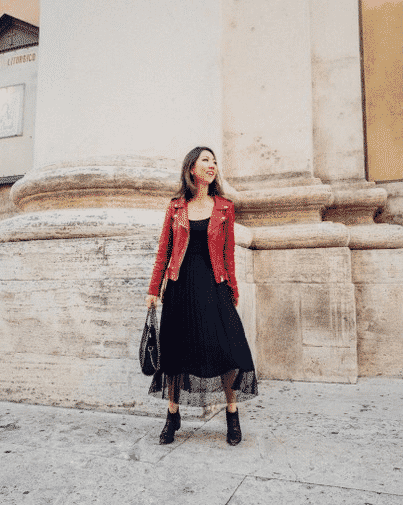 ↓ 4. Leather Jackets, Platform Boots, and Pink!
Calling all the besties! Here are two perfect looks for you to wear today.
We love the contrast of the black platform boots and leather jackets with fluffy, cotton-candy pink skirts. Note the accessories, which are understated and yet keep in perfect theme with the rest of the ensemble.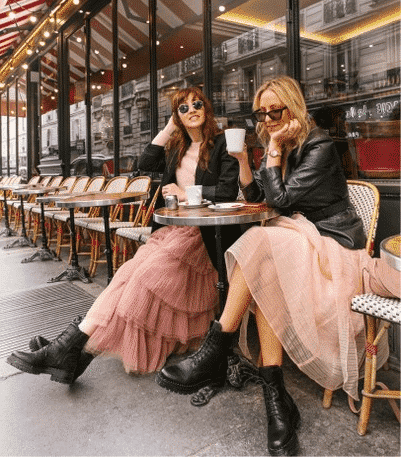 ↓ 3. Black Camisole and Layered Tulle
We especially love the elastic band, which highlights the waist and keeps everything in place. Some pop-of-color heels add flair and look gorgeous when paired with a stunning pair of sunglasses and statement earrings.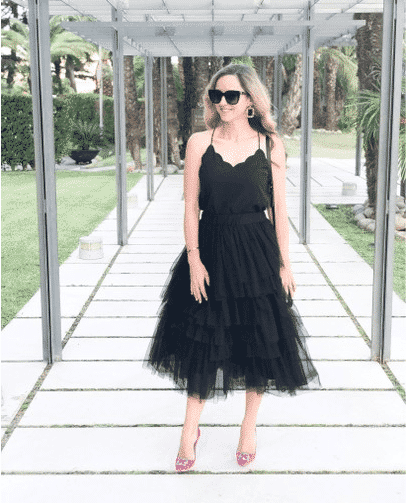 Get your fit below:
↓ 2. Opt for Ombre to Spice Up Your Fit
This skirt and blouse combination is stunning and complements each other flawlessly. The blue ombre accentuates the details of the blouse and ties the entire look together. You can wear this ensemble to a wedding, for a date, or any other outing you see fit!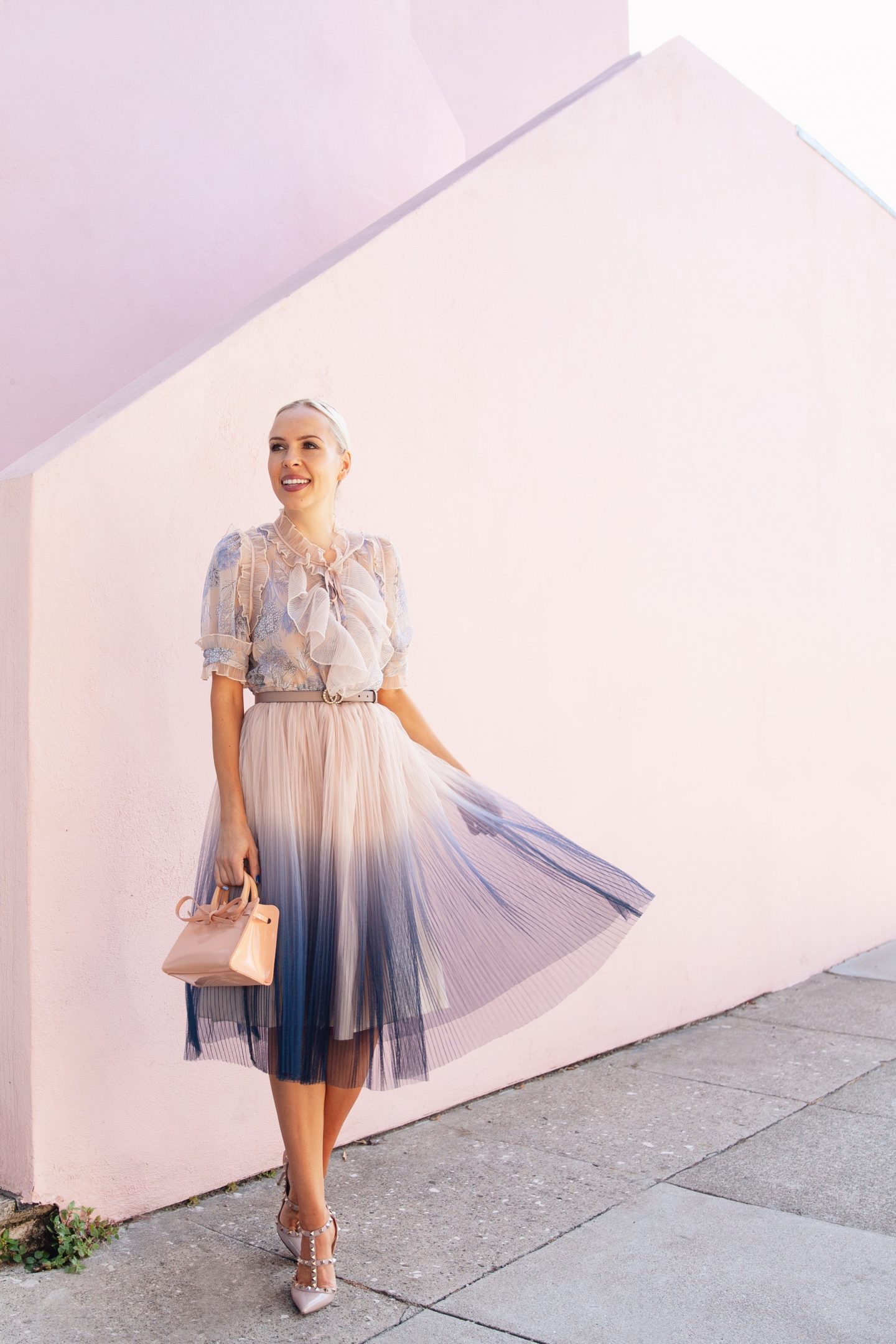 ↓ 1. Go for the Perfect Date Night Fit
This ensemble is ideal for a fancy date night with your significant other or for the holidays!
You can make this outfit more street appropriate by swapping those heels for a pair of lug-sole boots. Add an edgy denim jacket and tie your hair back in a messy hail-up half-down hairstyle.
Frequently Asked Questions
Q. Can you wear a tulle skirt for a wedding?
Yes! But keep a few things in mind. One, wedding dress skirts are often made of tulle. So steer clear of a full-length (or maxi) skirt to avoid appearing too bridal.
Secondly, you will want to stay away from whites, creams, or ivory tones. Even blush may be too close to a bridal color, and no one wants to outshine the bride!
Q. What shoes go with a tulle skirt?
You may be surprised that you can make most shoes work. You might need to experiment with the length of the skirt in coordination with your footwear or even the type (an A-line versus a poufy one, midi versus maxi, etc.) but have fun with it.
You can wear boots, sandals, heels, and flats. You could even try a sneaker if going for a playful look. Some examples of shoes to avoid would be slippers and crocs.
Q. How to layer tulle skirts? What do I wear under it?
You should opt for sweaters, scarves, and various jackets, including denim, leather, and trench coats, as they are the best items to layer your outfit. Play around and experiment with what suits best with the vibe you are going for.
If you have the sheer kind of tulle, you can style it with stockings! You can go for jeans (as shown in look # 11) as well if you are daring and want to nail the street style. If all these do not call out to you, try searching for the lining/ slip of your skirt on Amazon or Target!
R.H. Elias is a freelance writer, aspiring author, and freelance transcriptionist. She is a homebody all the way and loves curling up on a cold, rainy day with a good book and a warm cup of tea. Her favourite pastimes include reading, writing, and watching period films. She currently lives in Puerto Rico.