Curly Hairstyles for Women Over 50: I believe I talk for every woman when I say this; hair is a significant key to one's confidence, whether rocking a shaved head or letting those gorgeous locks down. Hair comes in all sorts of textures and styles and is a means to express oneself uniquely.
And in my opinion, curly-haired queens genuinely take the cake when it comes to natural hair!
Curly hair is so unique and effortless. These ladies are naturally gifted with the type of hair that people spend hours styling to attain. And most even spend money over perms to fulfill their curly hair dreams, whether man or woman! The natural volume and effortless framing of the face by those gorgeous, lush curls is quite possibly every girl's/ woman's dream. And that is precisely what makes curly hair so popular amongst people.
How to Style Curly Hair in Your Fifties?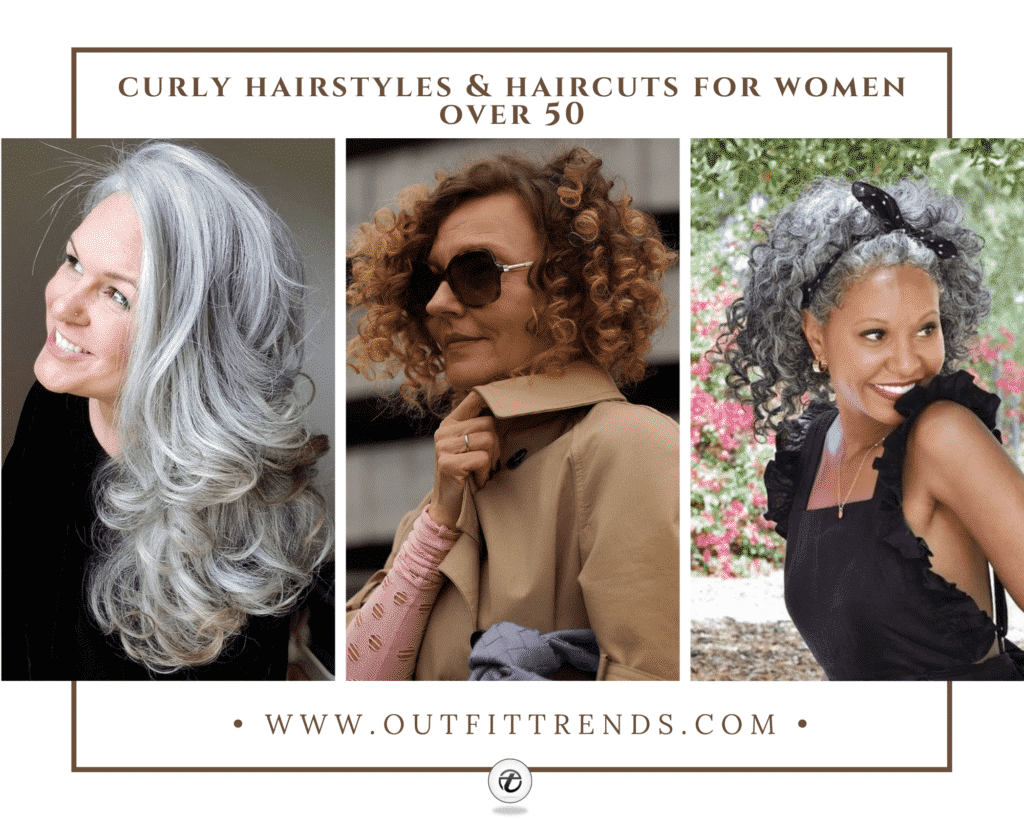 While it may look splendid to the eye of the beholder, a lot of care and effort goes into maintaining soft, bouncy curls. Caring for this type of hair may seem a little overwhelming, but a few common tips and tricks would make your life easier and your curls ultimately happy!
Also, never think it is too late for you to start your curly hair care routine. Most people take years experimenting with different products before they find the suitable one for themselves. Thus, if you are fifty and have just begun to get into haircare, these tips and tricks will guide you!
Tips :
I would advise you to wash your hair with as many breaks in between successive washes as possible. You might have to clean your scalp every other day if you have oily hair. However, if you have dry hair, you can get away with not shampooing for weeks!
Do not thoroughly rinse out your conditioner. Apply a generous amount according to the thickness of your hair and let some of the product to stay in and dry naturally over time. If you have a two-in-one shampoo-conditioner situation, you will want to leave the duo in from the beginning of your shower till the end, right before you step out.
The key to bouncy, soft curls is hydration! Substitute your towel for a clean cotton tee shirt and gently pat your hair dry instead of vigorously rubbing it.
Apply your creme products onto your curls. Depending upon how rough or dry your hair's natural texture is, you will want to apply the product accordingly, increasing the amount with how dry the hair is.
Brush your curls out when they are wet. Detangling dry curls will create a lot of uncontrollable friz and leave behind a mane that is difficult to contain. Thus, untangling your hair while it is wet will not only help in creating refined curls but would also distribute the product that you have applied more evenly.
Lastly, use your hairs to scrunch up your untangled hair and create a wave-like pattern onto your strands. This will naturally help the curl to form its shape as it dries!
↓ 21 – Pixie Cut
A pixie cut is ideal for older women to style their curly hair. Not only is it low maintenance, but it is fun and looks good with any outfit. Furthermore, it adds to your maturity without making you look dull. You can make this haircut more playful by accessorizing with a bandanna, hairclips, or parting your hair to the side. Plus, you may want to consider keeping your bangs intact! I would also recommend that you go through these Best Long Hairstyles For Women Over 50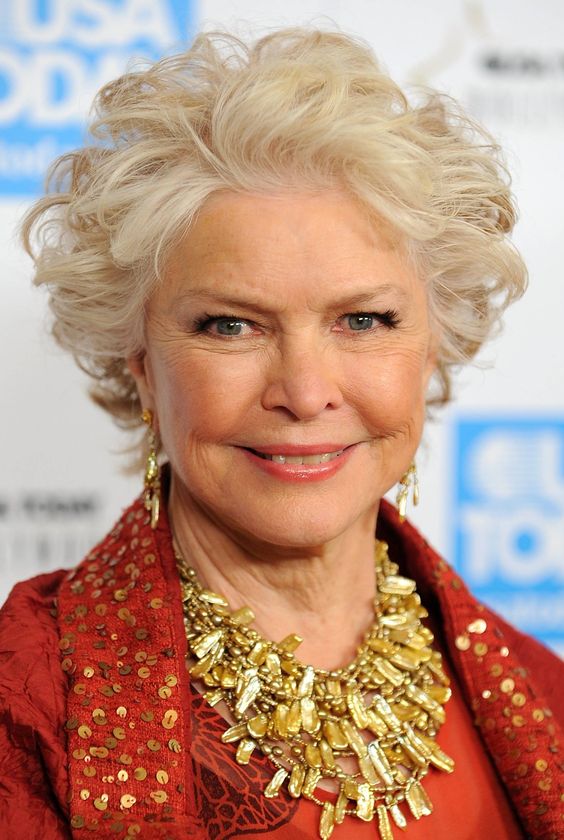 ↓ 20 – Braided Bun on Box Braids
If you have your curls tied away in beautiful box braids, then this hairstyle is the perfect way for you to style your hair and look effortlessly classy. This soft, mature, and sophisticated bun looks youthful and gives you a way to style your braids. Moreover, this elegant bun at the nape of the neck is perfect hairstyle for a wedding, formal event, or the Christmas party you must attend!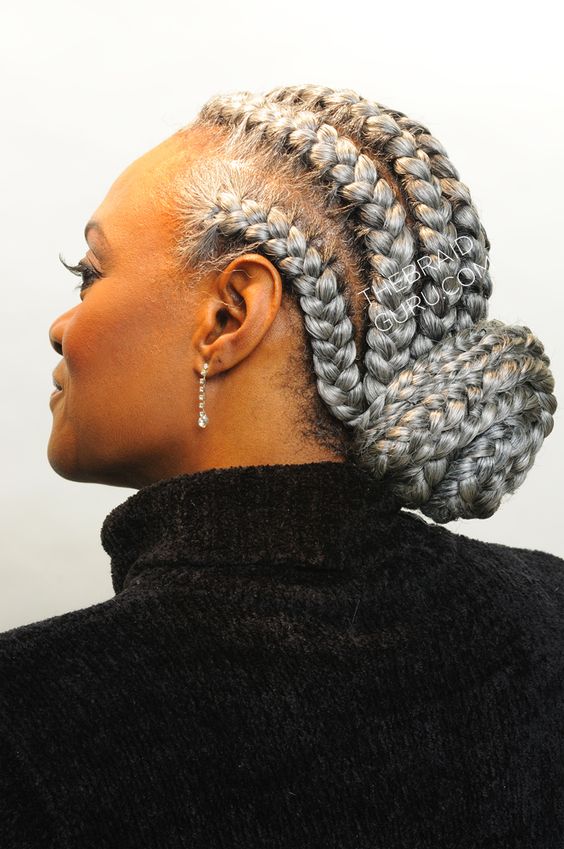 ↓ 19 – Shaved Afro Hairstyle for Older Women!
↓ 18 – Messy Top Knot for Senior Ladies!
Messy buns have always been a classic go-to hairstyle for many women. And why would it not be? They are easy to style, low maintenance, and honestly, you don't have to worry about every strand is in place. Leave out a few strands to frame your face, and you are all set. After all, the messier the hair, the better it is!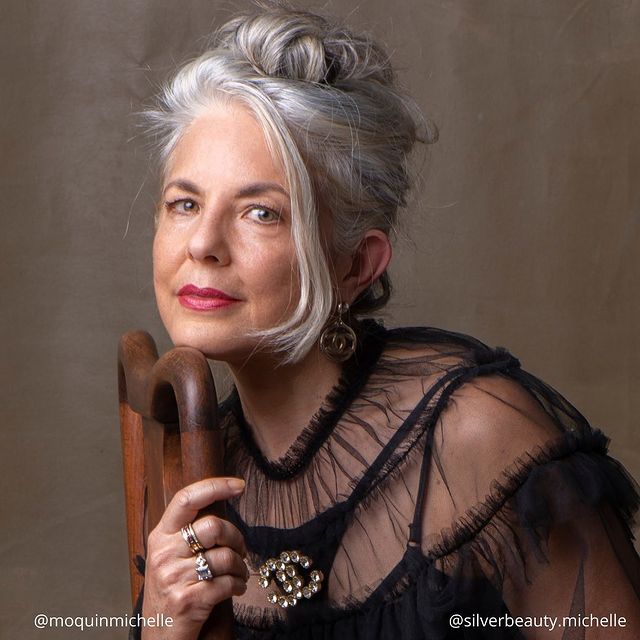 ↓ 17 – Transition Bob for Curly Hair
If you are tired of dyeing your hair and feel confident in embracing your actual hair color, this look is perfect for you! The transition between the dye and the natural hair color is unique and truly one-of-a-kind in the best possible way. Moreover, the bob haircut looks fabulous with this hair color and would lend a sparky edge to your look. With this hair color and cut, you can easily pull off some edgy looks mixed with combat boots, leather pants, and plaid. You are all set to channel your inner grunge aesthetic!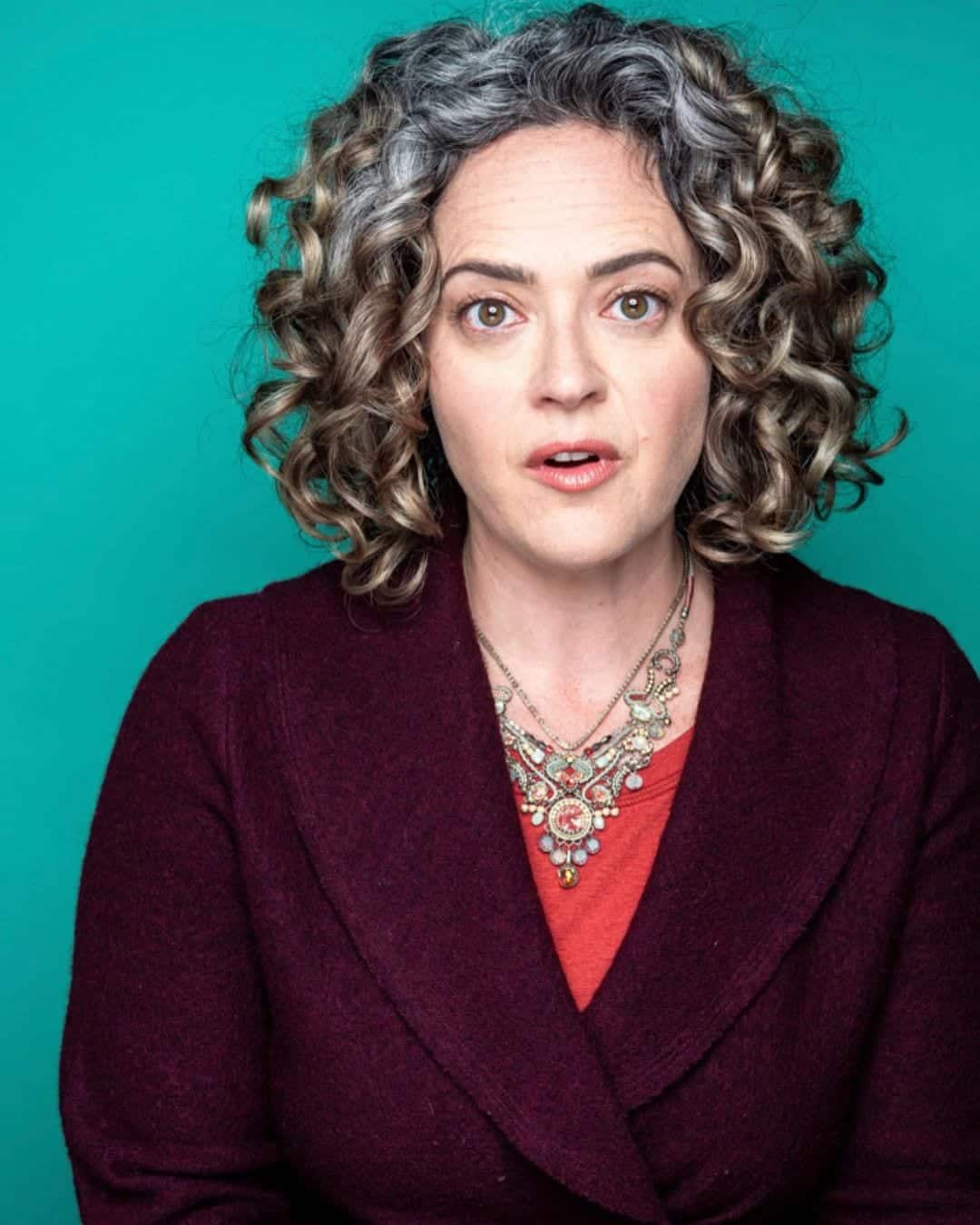 ↓ 16 – Beauty in Bows!
Are you tired of looking for hairstyles to try on your thinning curly hair? This style below is the ideal inspiration that you have been looking for all this time! The bun looks elegant and is the perfect wear for weddings or dinner with important people. Moreover, the bow truly brings the entire look together and takes the attention away from the volume which may otherwise be missing from your hairstyle.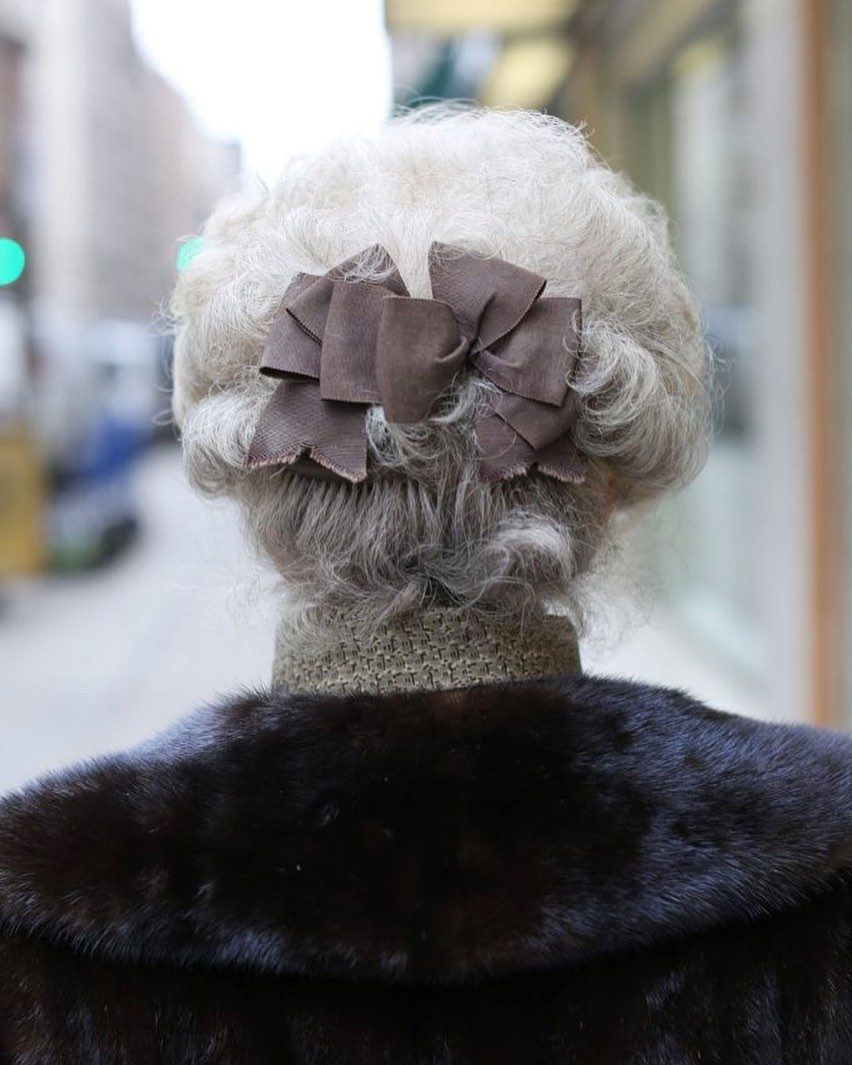 ↓ 15 – Medium Curly Locks in a Bob!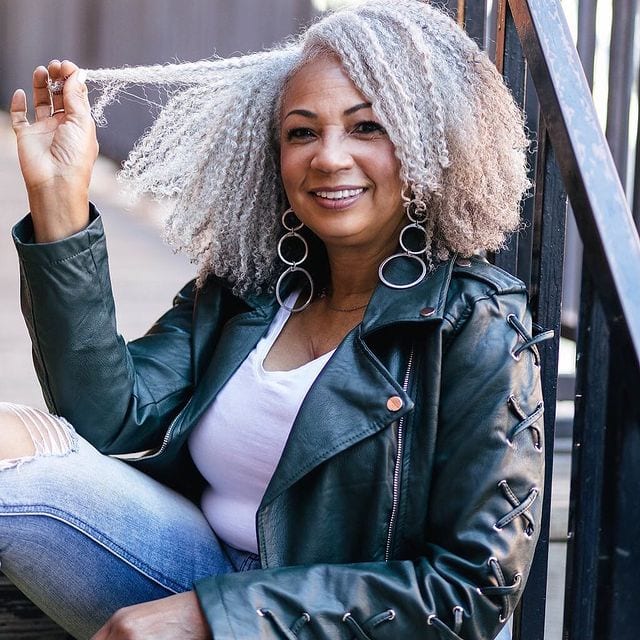 ↓ 14 – Bowlin' in With a Bandanna!
How cute is this hairstyle?! Looking at it, the first words that pop into my head are summery, feminine, and oh-so-romantic! This hairstyle is easy to style, low maintenance, and quick to make. Furthermore, it lets you show off those gorgeous curls and let them down in their natural beauty. The bandanna is perfect for keeping your hair out of your face during the summers and allowing your attractive features to shine through. Wear this hairstyle with a cute summer dress, romper, or while dressing up for a cute picnic date!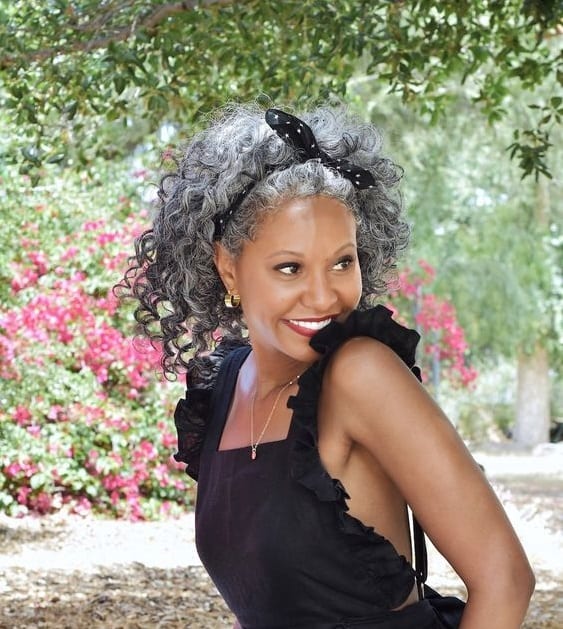 ↓ 13 – Make Way for the Afro!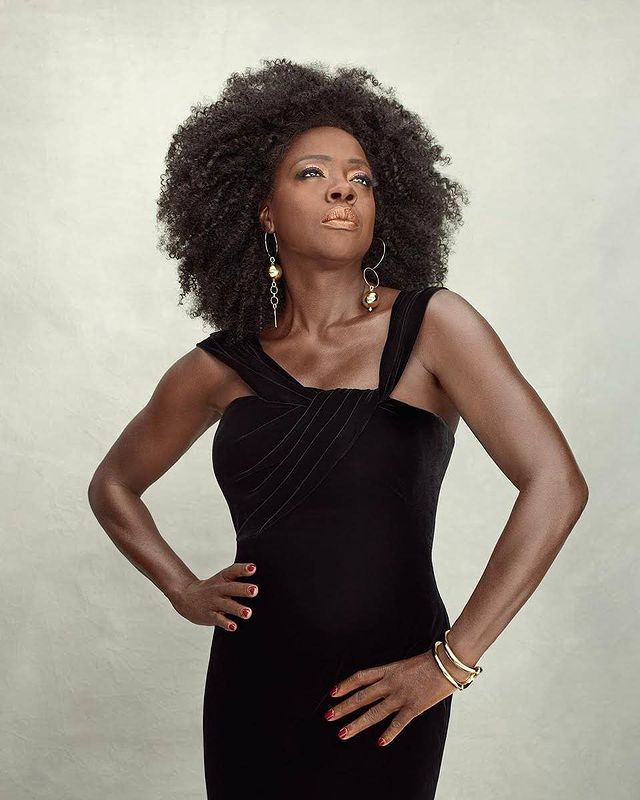 ↓ 12 – Blow-dry the Day Away!
Blow-drys are one of the most popular hairstyles for all sorts of hair, whether curly, straight, or wavy. This blow-dry right here is the perfect example of big voluminous hair with bouncy curls amping up your loo to the next level. Not only is it the ideal way to switch up from your go-to rings, but it is also a refreshing and classic loo that you can not go wrong with. You can style this hairstyle effortlessly for any occasion, from a casual day out to a super formal affair!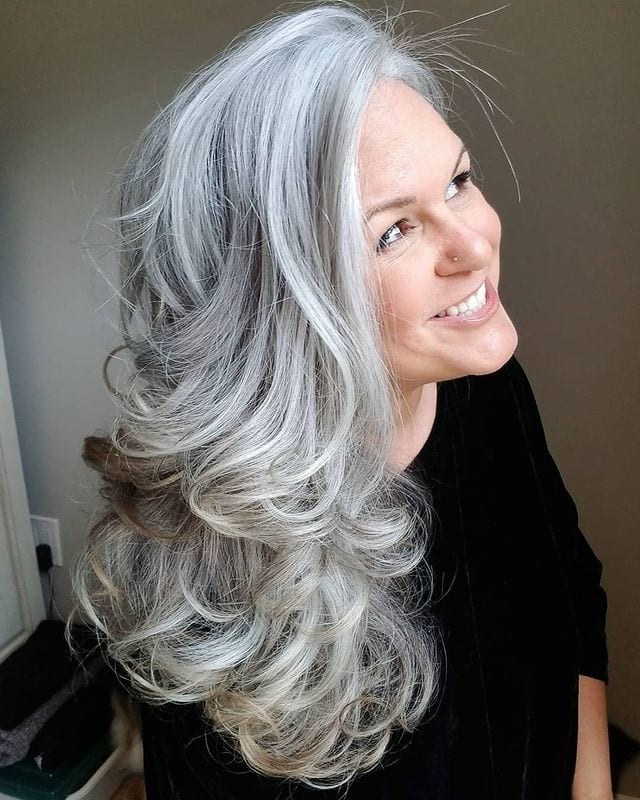 ↓ 11 – Ravishing Reds!
What an excellent way to play around with your look and express yourself through your hair?! Everything about this hairstyle and cut exclaims bold, fiery, and exudes confidence and grace. While this look may not be for light-hearted mature women, it is bright and perfect for women who wish to stand out in the crowd.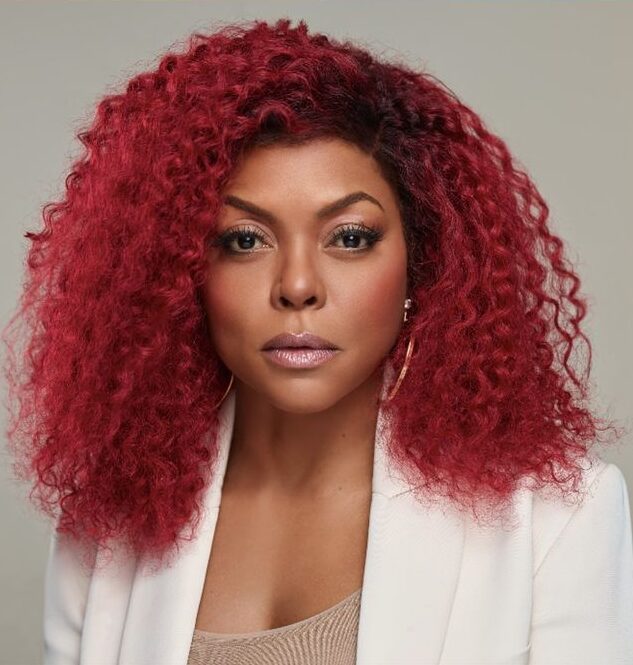 ↓ 10 – Messy Braid for Women Above 50
Are you tired of having your curls drop in front of your eyes and face all the time? If the answer is yes, then this look is the one for you! This french braid neatly pulls back your hair from your face and allows it to stay in place all day long. And the little hair scarf detail at the end of the braid is so cute. This hairstyle will prove to be your go-to on the errand-running days and when you have to grocery shop all alone. You should also check out these Most Comfortable Walking Shoes for Women Over 50 To Wear.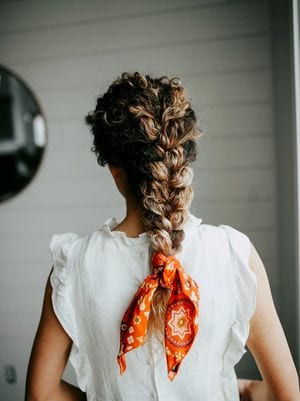 ↓ 09 – Stylish Greys for Mature Ladies!
This layered bob looks stunning on this gorgeous lady. I love how the tiny strands are left free to frame her face, and the short length of the bob allows the face to look less long. But most importantly, the shades of grey and the subtle hint of ombre with light at the top and dark at the bottom look phenomenal and so unique! This look is the one that you should try.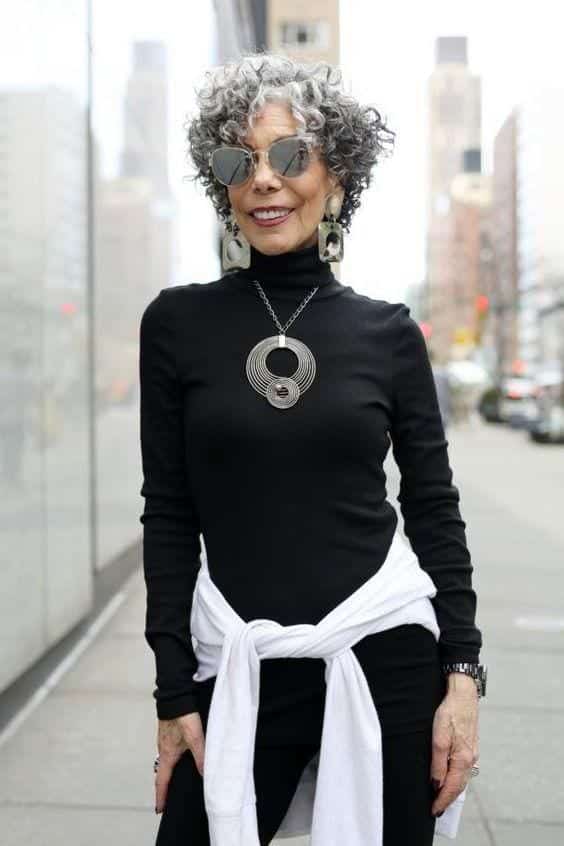 ↓ 08 – The Top Knot Edition
The top knot is a favorite pick between females of all age groups. The hairstyle is an excellent choice and helps amp up your look from unruly to sophisticated and put together in seconds! What's there not to love?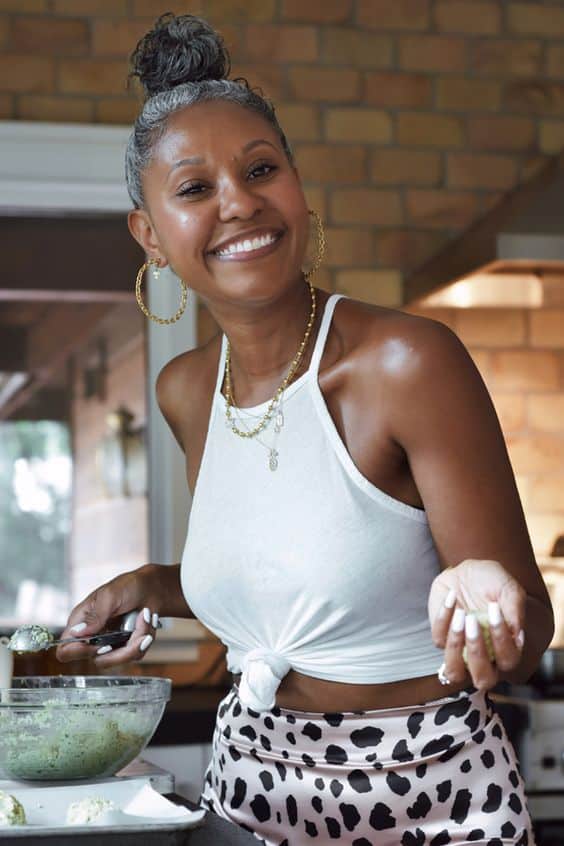 ↓ 07 – Long Curls for Women Over 50
If you think that you must keep your curly hair short by over fifty, then I would happily prove them wrong with this unique hairstyle! Not only do her long curls look voluminous and healthy, but the slight layering cut provides a bit of texture to the hair.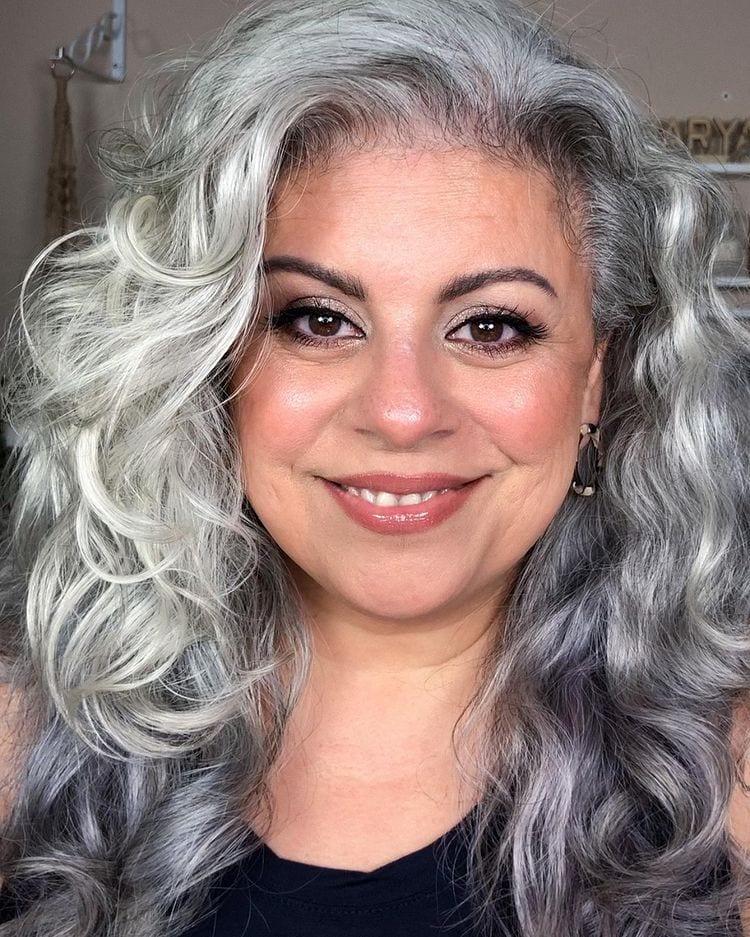 ↓ 06 – Slicked Back Waves on Curly Hair
A hairstyle worthy of walking down a red carpet!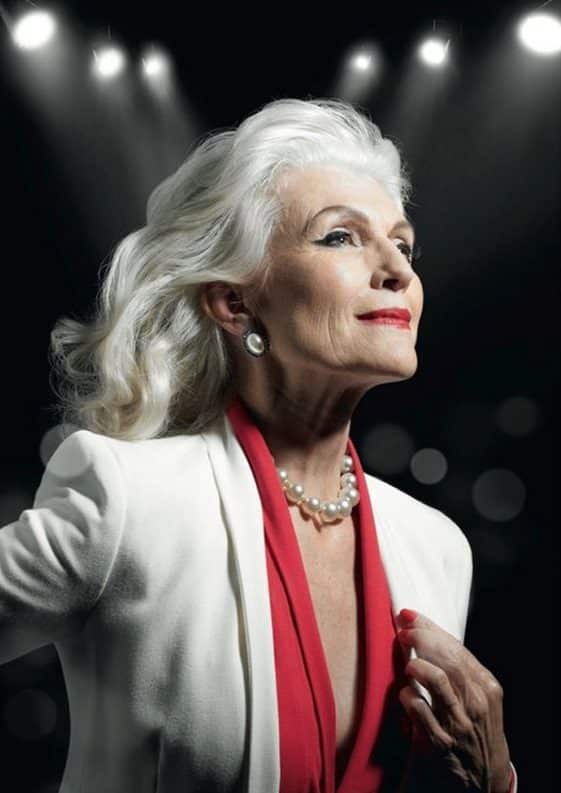 ↓ 05 – Asymmetrical Bob Loving'
I honestly do love how flattering this haircut looks on her face shape. The shorter back gives a plump and complete look to the hair, while the longer ends frame the face beautifully!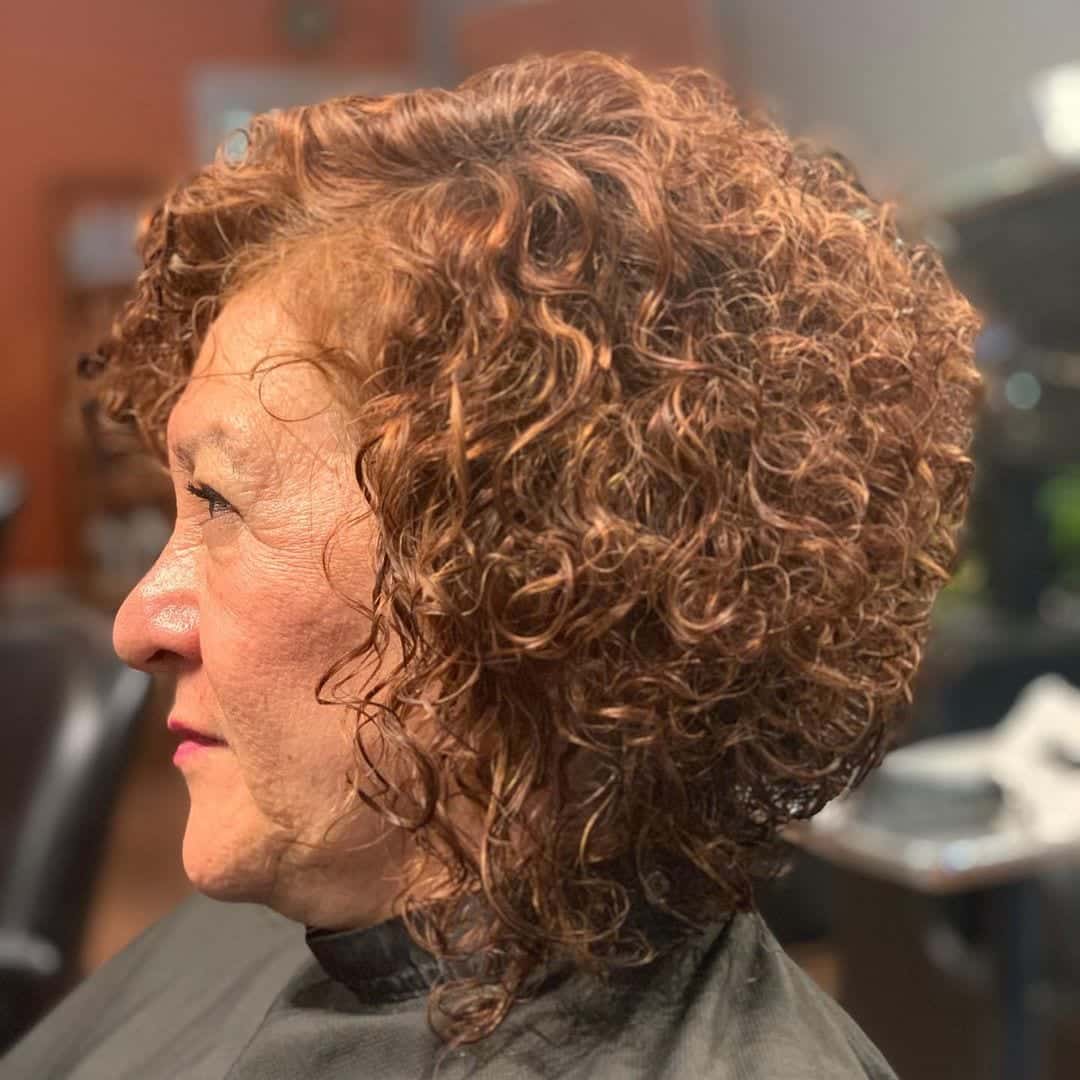 ↓ 04 – Medium Lenght Curly Hair in Waves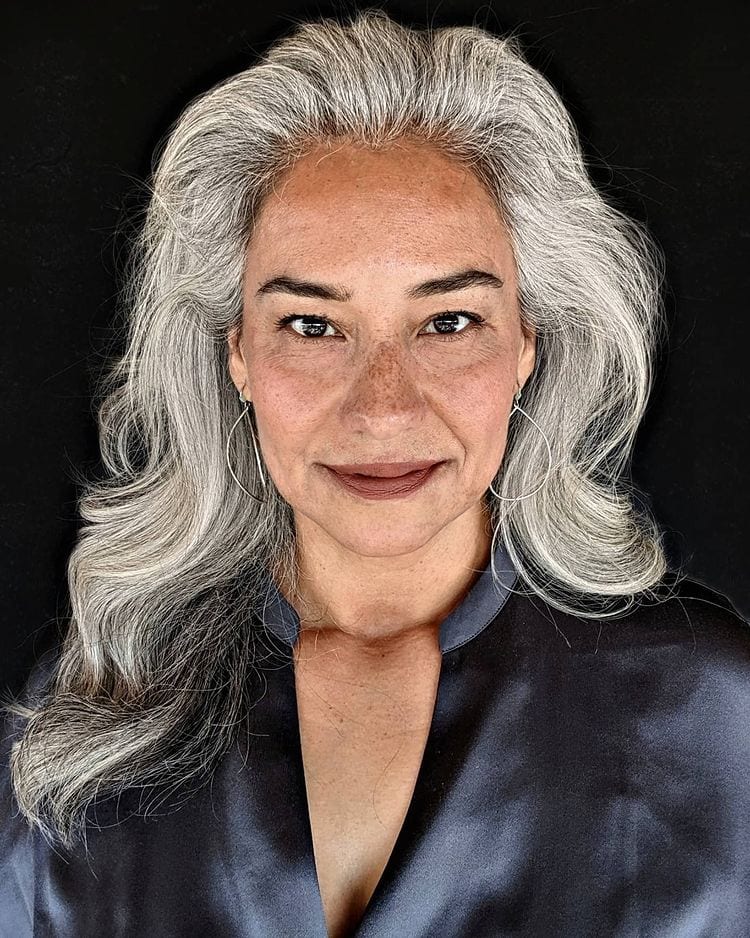 ↓ 03 – A Modern Bob for Senior Women!
This haircut is the perfect way for you to showcase your curls and let them do the talking! Not only does this length of a bob provide fullness to your hair, but it also looks modern and so refreshing. Thus, this haircut provides an all-roundedness to your look! Style your bob haircut by playing around with various side parts and simply pinning your hair back to bring versatility to your look.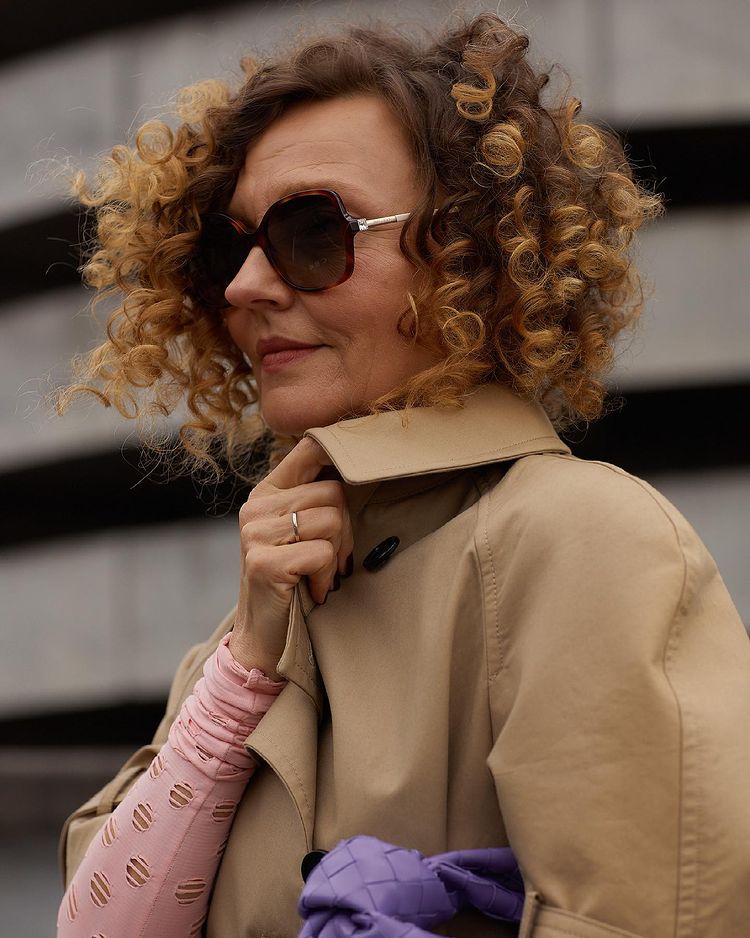 ↓ 02 – Half-up Half-down Hairstlye on Wavy Hair
Half-up half-down hairstyles are fun to style, and not only this, they are so easy and comfortable to wear. This hairstyle allows you to be on your feet all day long without having to worry about how your hair looks. Additionally, you can wear this look to the weddings that you have coming up! Perfectly romantic and so stunning!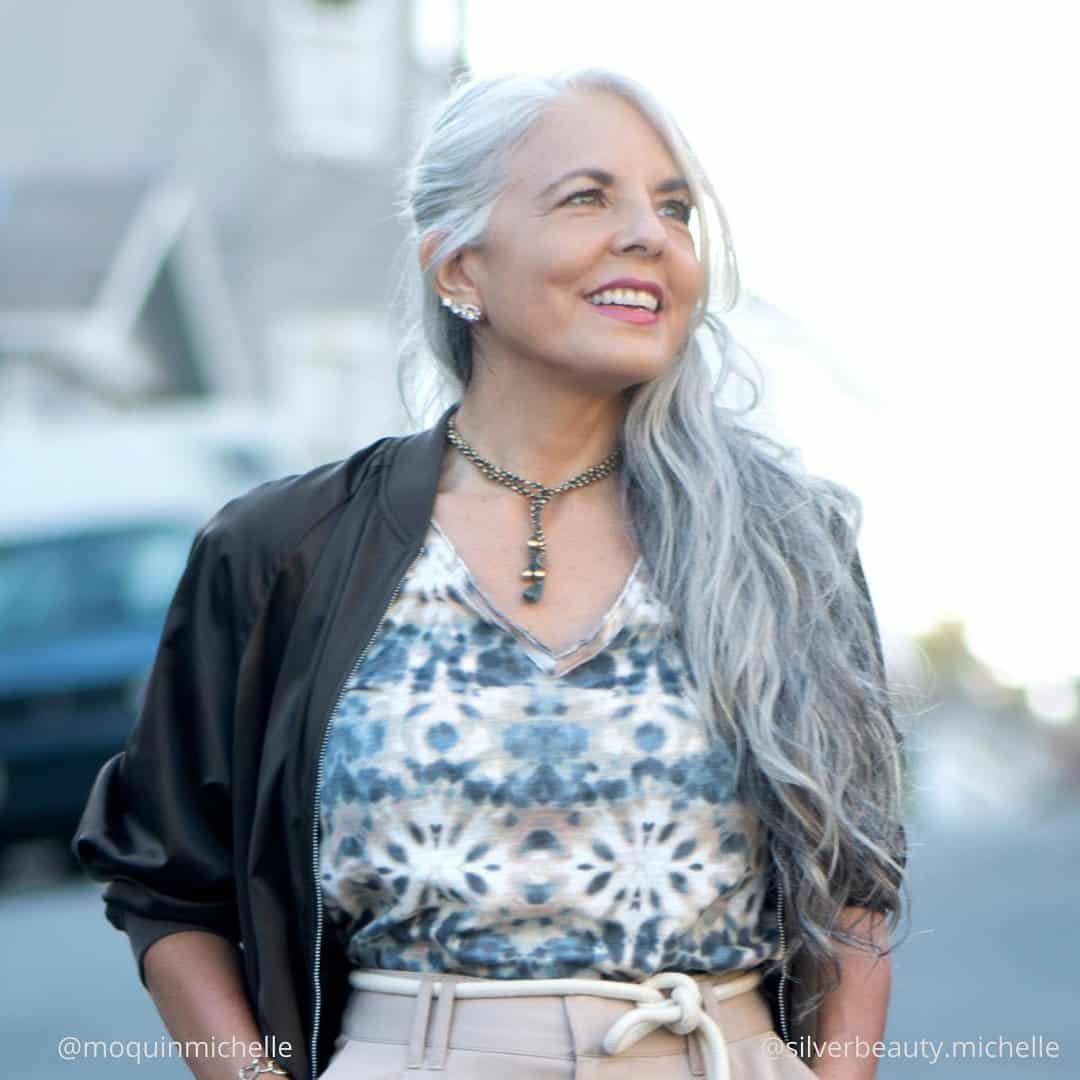 ↓ 01 – Bold in Natural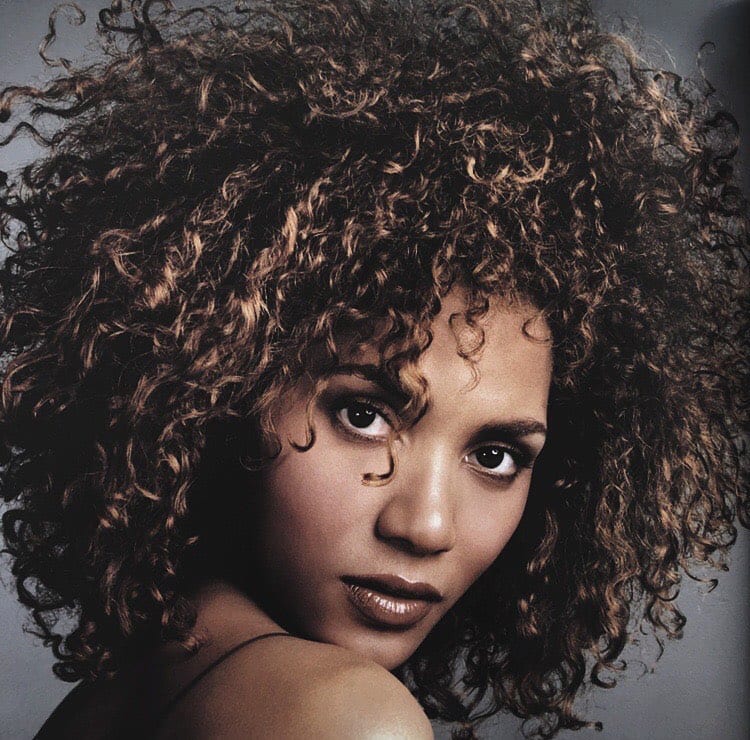 Frequently Asked Questions
Q. Does curly and short hair make you look younger?
A. Believe it or not, curly-haired women tend to look younger compared to women with straighter hair. The reason behind that would be the natural framing effect that the curly locks bring to one's face. Women with curly hair have natural texture and dimension, which frames their faces effortlessly and brings more volume to their look.
Contrarily, despite popular belief, extremely short hair tends to look more aging and older. The perfect hair length to look youthful would be just a little below the shoulders – not too long and not too short. After a certain age, hair too long seems to start thinning for most senior ladies, making your hair look flat and dull. Thus, curly hair that is lengthened just below the shoulders is the ultimate way to look younger.
Q. Is it okay for women over 50 to have long hair?
A. This is subjected entirely to one's personal preference! It is pretty okay and acceptable for older women to have long hair as long as they feel good and comfortable in their skin. However, around 40% of women above 50 experience hair loss and thinning of hair. This factor might weigh in on those women for choose to opt for longer hair as they would see a significant reduction in the volume of their hair. However, if you have long curly hair, you might get away with hair loss as it would not be as apparent as women with straight hair.
Q. What do I care for my curls and make them softer?
A. Honestly, curly hair tends to have a mind of its own, and fighting them seems redundant, in my opinion. The ultimate key for softer and bouncier curls, however, is hydration! A few common tips would be to shampoo as infrequently as possible. Do not forget to skip conditioning in your hair care routine. It is quite alright for you not thoroughly to rinse it out. And lastly, ditch the towel and use a clean tee-shirt to pat dry your hair gently.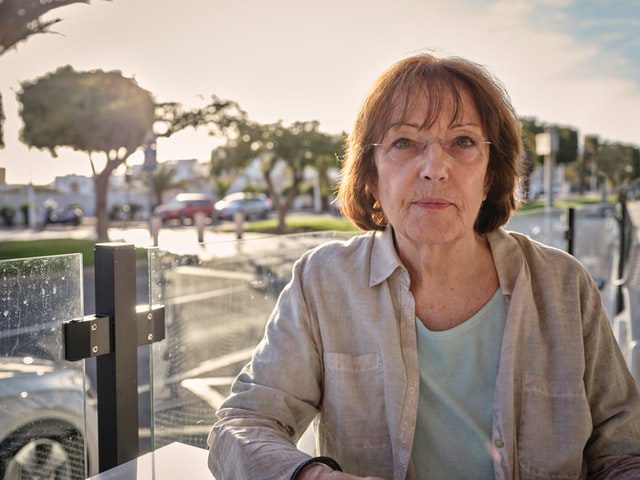 Living my 50s in style doing what I love the most!