Short Hairstyles for Women Over 50: Having fabulous hair at any age is one of the best ways to feel and look your best. And your fifties are no exception! Whether you have started to rock the gray like nobody's business or you are a coloring queen, today's post is going to show you 23 hairstyles that celebrities and everyday ladies are rocking so that you can feel ready to take on 2021 with confidence and a modern, classic style.
So, whether you have thin hair or thick hair, super short hair or almost shoulder-length hair, curly hair, or straight hair, these short hairstyles for older women are sure to have something for everyone. This is a great reference post for the best short hairstyles for ladies over 50 as well, so if you are on your way to the hair salon now and you need some ideas to show your stylist, be sure to screenshot your faves or download them into your phone so you have something to go off of.
Without further ado, let's get started.

For curly hairs do check out 21 Best Curly Hairstyles For Women Over 50 To Try This Year
How to Style Your Hair in Your Fifties?
I came across a YouTube video chock-full of great tips for styling short hair for women over 50 from a lovely lady who seems to really know what she's talking about. Here is the video and below, you'll find some tips that she shares in it which I have written out for you.
Remember that the hairstyle is only as good as the haircut. So having a trusted hairdresser who knows your hair and the exact style that you want and/or that would suit you best is super important!
Find out from your hairstylist what types of products and/or shampoos she or he recommends. For example, if you have blonde, color-treated hair, she or he might recommend using a "purple" shampoo to keep the yellow out.
Consider spending just a little extra on the right hair care products, even if they are considered high-end. With high-end products, a little tends to go a long way. So, instead of going through lots of bottles of cheap, drugstore options, you might find that the cost evens out by spending a little more upfront on higher-quality products.
Color-treated hair often gets very dry as you probably already know! So having a great conditioner and using restorative hair masks is a must for keeping your hair soft and hydrated.
For a little extra lift and volume, try blow-drying your hair from the bottom up when you are doing that initial blow-dry to get the majority of the dampness out of your hair. Don't direct your blow-dryer straight down over the top of your head; try and keep the flow of air pointing mostly upwards as you work your fingers through your hair.
The old trick of using a comb or pick to add extra volume throughout your hair is still very much a thing! Give it a try and use hairspray to hold it in place.
Now that you have some solid tips in place, let's check out some really fabulous haircuts and styles that are perfect for women over 50 and that are timeless and classic enough that they'll hold up for 2021 too.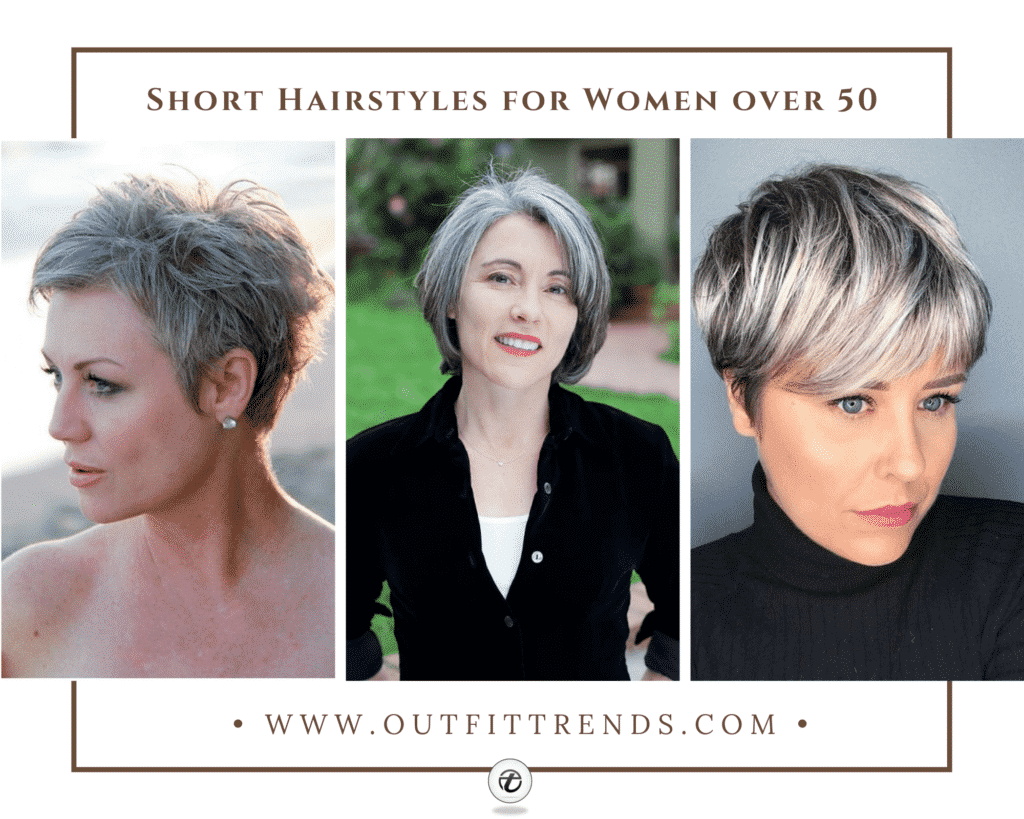 Here is a Wonderful infographic you might like to save …
While there are lots of short hairstyles for older women to choose from, these particular haircuts seem the most timeless… as well as trendy! They also work for any woman, whether she is 55 or 75. Let's start with a small video summary:
#23. Embracing the Gray
More and more, we are seeing women from 30 to 60 and beyond embrace their naturally graying hair. Here you can see a fantastic short layered cut with highlights and lowlights showing how chic and stylish going all gray can be.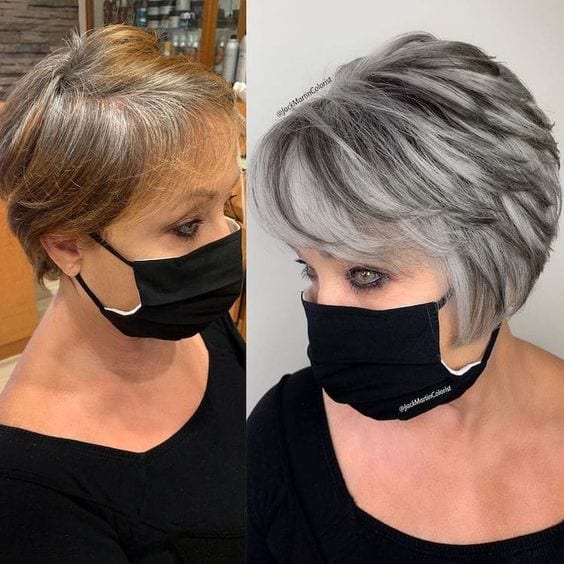 #22. Bob with Long Fringe
If you love yourself with some highlighted blonde hair, this chic bob with a long fringe is just the thing for you! This cut and style are great for ladies with medium-thick hair.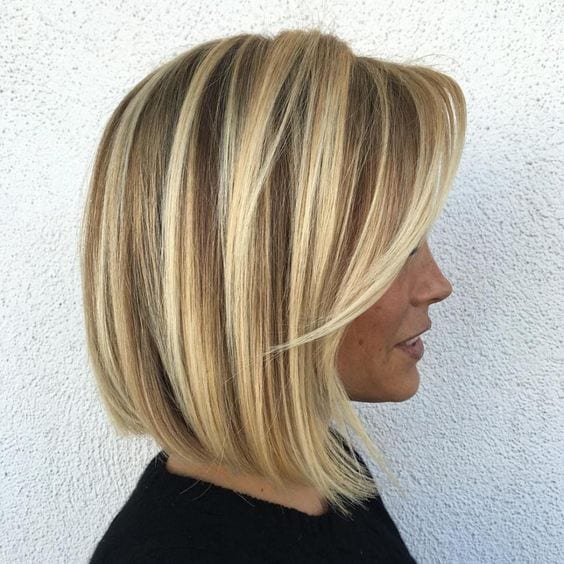 For Long hairs check out 13 Best Long Hairstyles For Women Over 50 To Try This Year
#21. Side-swept Fringe
There are so many ways you can cut and style your bangs so don't feel like you are stuck with the straight-across bang! (We have lots to choose from, ladies, and let's not forget it!) This side-swept fringe is youthful, edgy, and super classy. It's great paired with a longer pixie-style as well as a frosty gray color. We love it!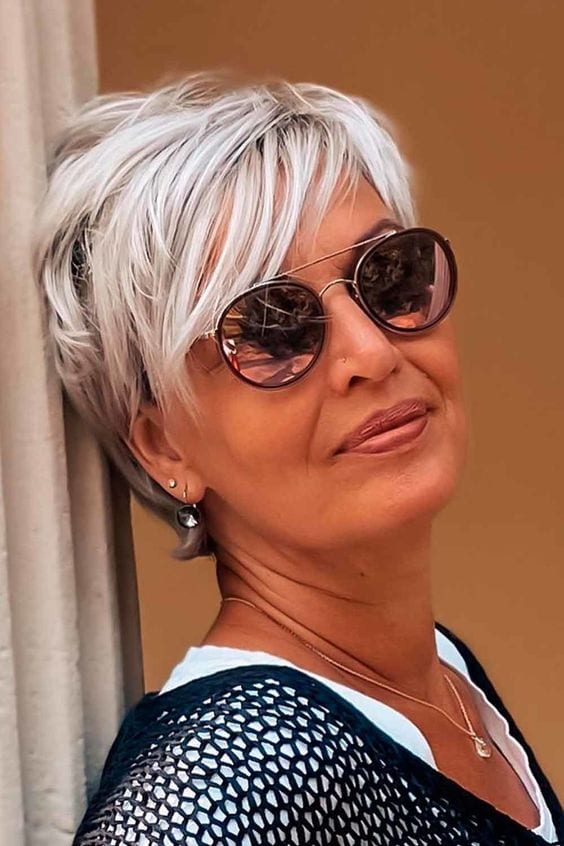 #20. Kelly Ripa's Long Bob
What is the best hairstyle for a 50-year-old woman? That answer will vary, but Kelly Ripa seems to have discovered what works for her. Women celebrities over 50 hairstyles such as Kelly's long classic bob has been a part of her signature style for years and she is still rocking it at 50.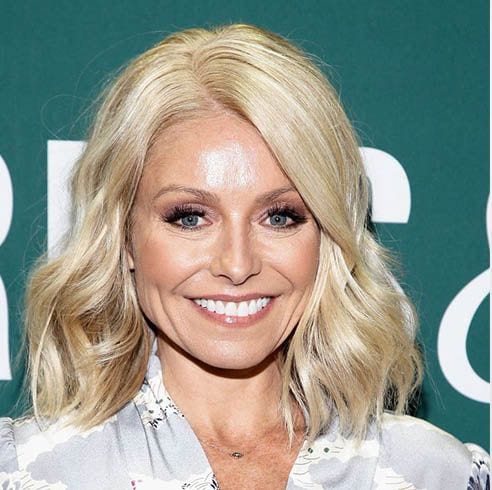 #19. Toni Collette's Blonde Pixie
Toni Collette's hair often ranges from a medium-long layered cut to shorter styles… and we are big fans of her blonde pixie cut. This tousled style really draws attention to her eyes so if you have some baby blues you love highlighting, this may be a good cut for you.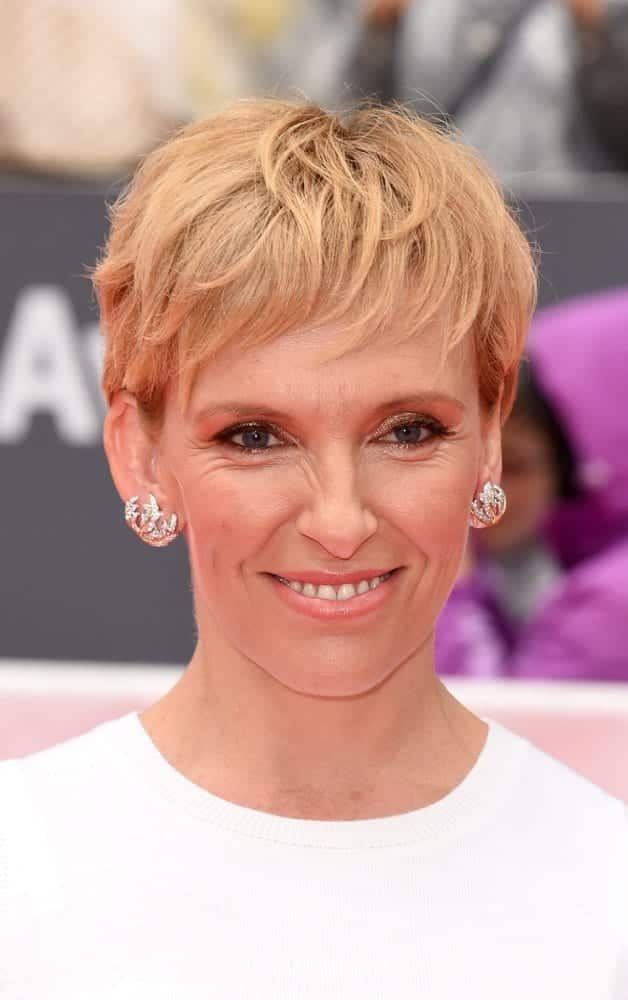 #18. Tousled Layers and Wispy Fringe
This classic cut is great for those with a little bit of a rounder face. It keeps the focus on the cheekbones and the upper half of your face and it balances out the jaw. This soft, wispy fringe also draws all the attention to the eyes and really lets her pretty features stand out. Plus, that soft brown color is just so lovely and flattering!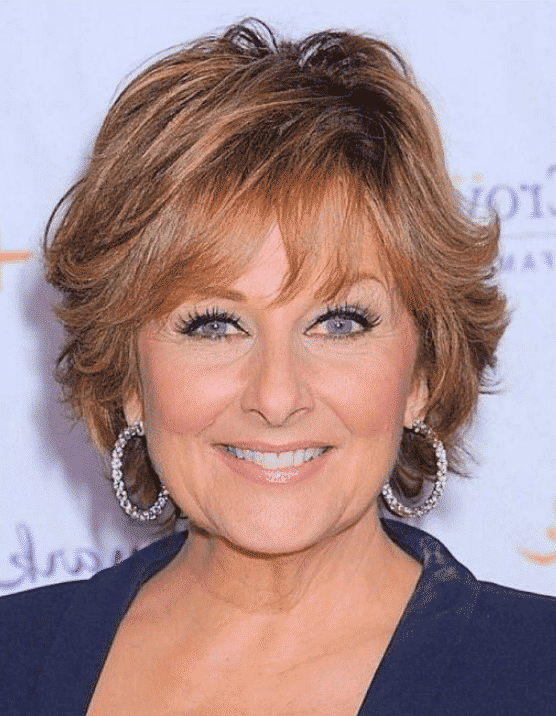 For office going ladies do check out 20 Elegant Office Outfits For Women Over 50 to Wear to Work
#17. Choppy Asymmetrical Bob
How adorable is this choppy, asymmetrical bob on Niecy Nash?! We are obsessed! This is such a fun, youthful, and chic style, perfect for medium-to-thick hair. It can be styled curly or straight or even in waves so if you do this cut, have fun experimenting with all the ways you can style it! Women celebrities over 50 hairstyles!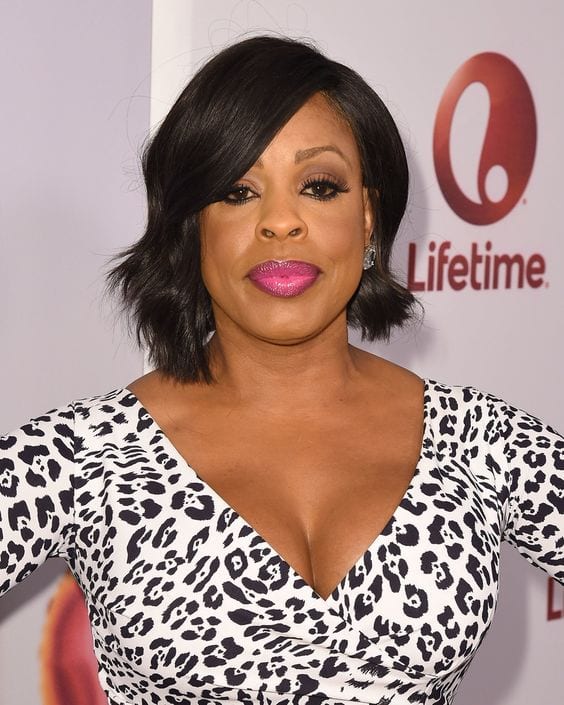 #16. Volume, Volume, Volume!
Raquel Welch's voluminous hair is such a classic look that is forever timeless. If you love yourself some big, ol' curls (whether achieved with a blowout, rollers, and/or lots of teasing and hairspray) this is the look for you. This style would look fabulous on gray hair as well.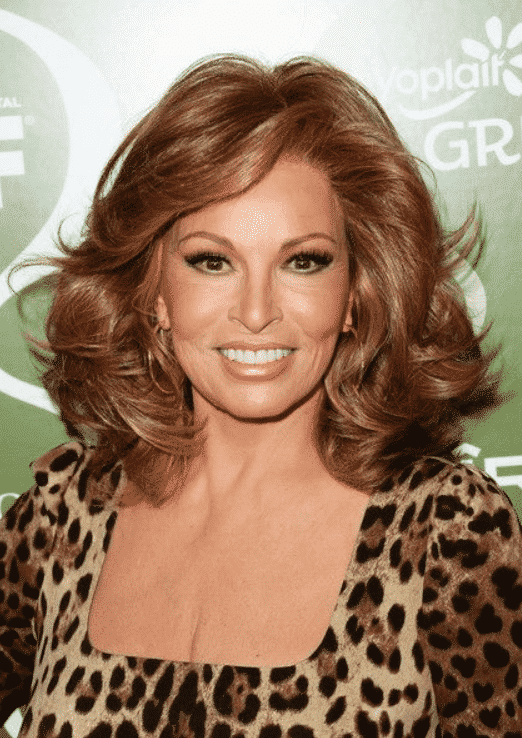 Also, check out best summer outfits for women over 50 with styling tips.
#15. Short Layered Bob
Another classic look is this one right here, which is feminine, ageless, and quite attractive. Style the front layers by sweeping them back and spraying in place; tease the back section and let the main length in front curl under your ears. Gray hair can often look wiry and dry, so be sure you have a great shampoo and conditioner duo that hydrates and softens your hair.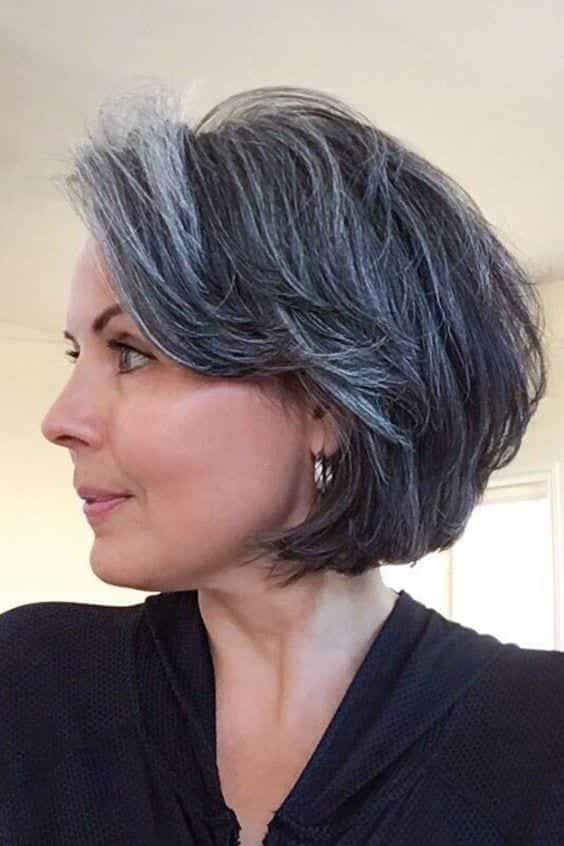 #14. Writer Natalie Serber's Cute Hairstyle
Writer Natalie Serber has mastered the short gray bob and we love it. She has a longer side-swept fringe that can be easily blended into the rest of your layers if you aren't in the mood for bangs. This is a great cut for highlighting your cheekbones and jawline.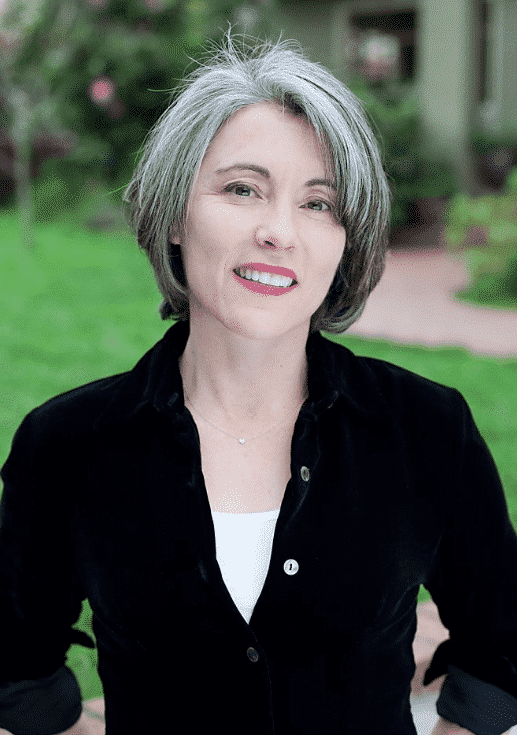 #13. Messy, Tousled Curls
Selenis Leyva knows how to keep her hair looking fun, fresh, and youthful. These tousled curls are just to die for. This is an edgy look, and it's great for those with oval faces.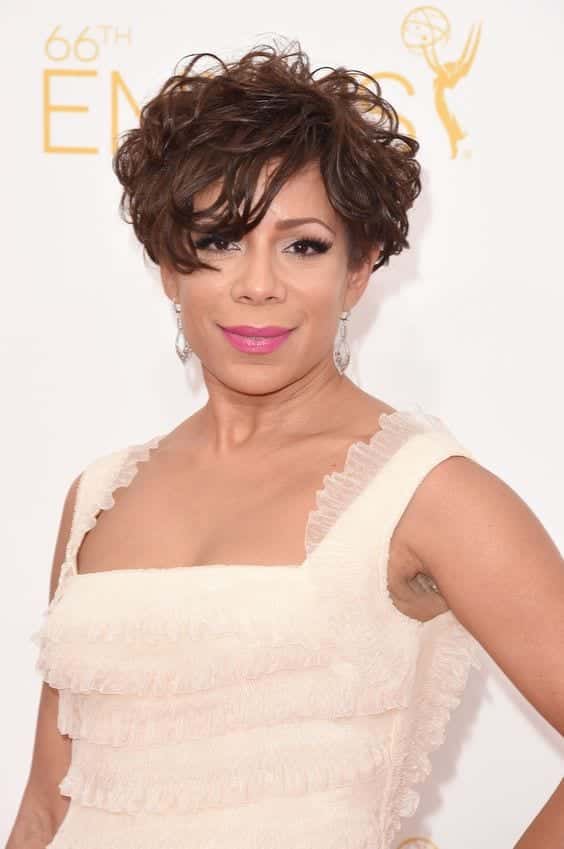 Check out best accessories for women over 50 to wear for all seasons.
#12. Long, Straight Bob
Mature ladies' short hairstyles: This hairstyle is great for oval-faced women with thick hair. This is a hairstyle that lets natural features shine, so whether you are sporting the full gray look, mix-and-match highlights, or an all-over color, this hairstyle will let all your pretty features from your eyes to your cheekbones to your mouth really stand out.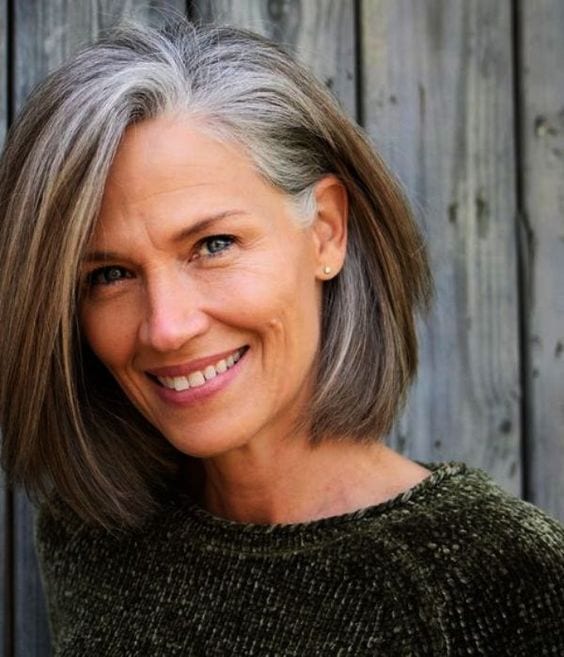 #11. Swept-back Rounded Layers
This short hairstyle is full of round layers and looks so divine when swept back with a blowout.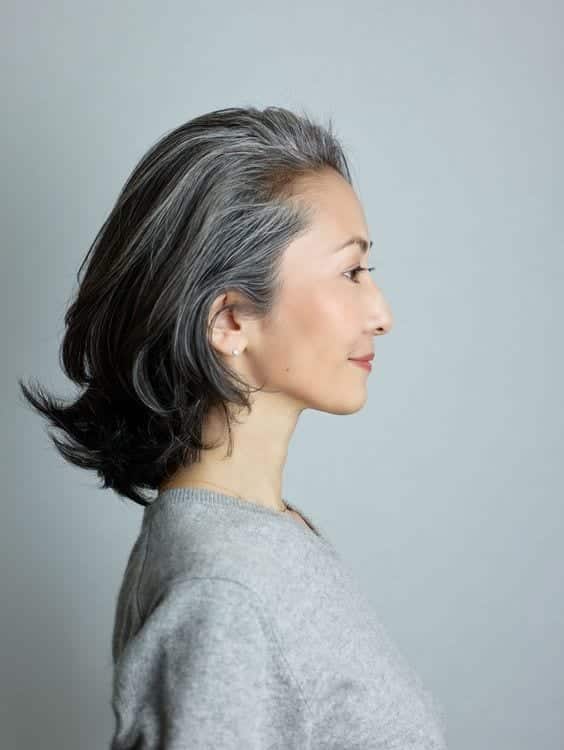 #10. Wavy, Tousled Hair
Charlize Theron may be a few years shy of 50, but her wavy, tousled hair is utterly timeless. We love this cut and style for glamorous occasions as it has a classic Hollywood feel to it, perfect for pairing with bold red lipstick.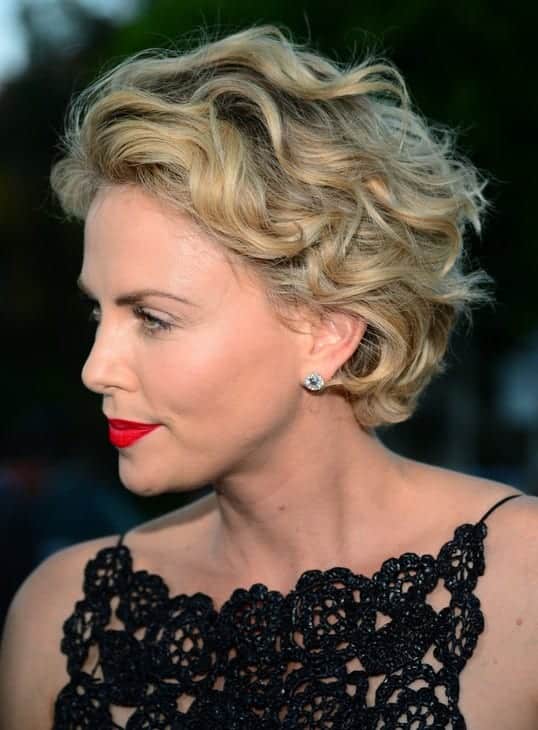 #9. Angela Bassett Faux-Hawk Pixie Cut
There is just so much to love about Angela Bassett. And we aren't just talking about her acting chops! This ageless beauty can rock any haircut and look utterly queenly, and this faux-hawk style pixie is no exception. This is a great cut for showing off lowlights and it's truly perfect for those blessed with high cheekbones.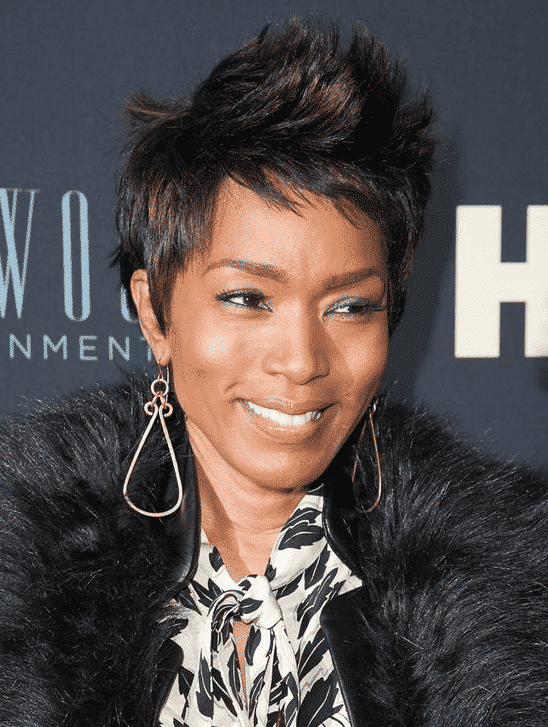 #8. Short and Boyish
There is a reason that hairstyles like this one are so popular amongst the 50-and-over crowd and with a picture like this, you can easily see why! We love that this gal embraced her natural gray and sports it in a way that feels so youthful and yet very age-appropriate. It's great for showing off a graceful neck as well as drawing attention to your eyes.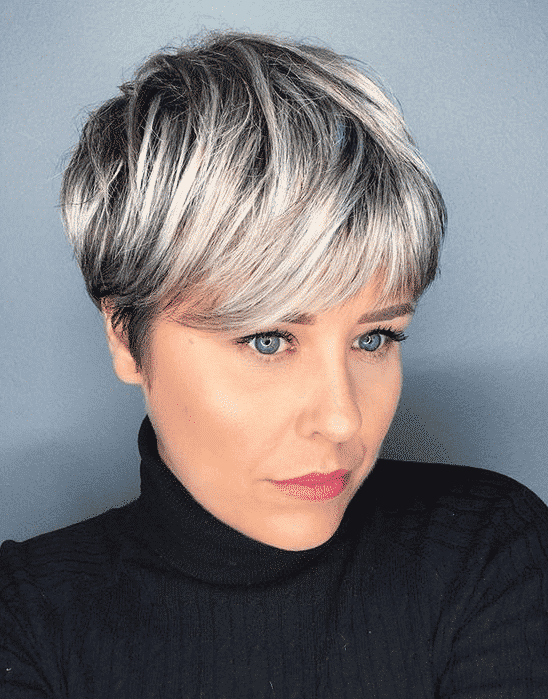 #7. Close-Cropped Curls
For those blessed with curly hair, you may want to give this close-cropped hairdo a try. It's fun and super pretty and great for showing off your love of earrings. Plus, who wouldn't want this cut for summer weather?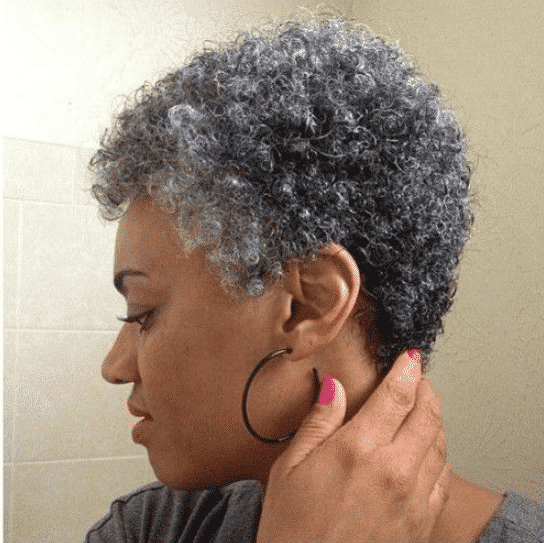 #6. Sharon Stone Short Hairstyle
Who isn't in love with Sharon Stone? This beauty has been rocking great hairdos for many a year and here is one of her best ones. This is an almost-universally flattering cut that lets your natural beauty shine.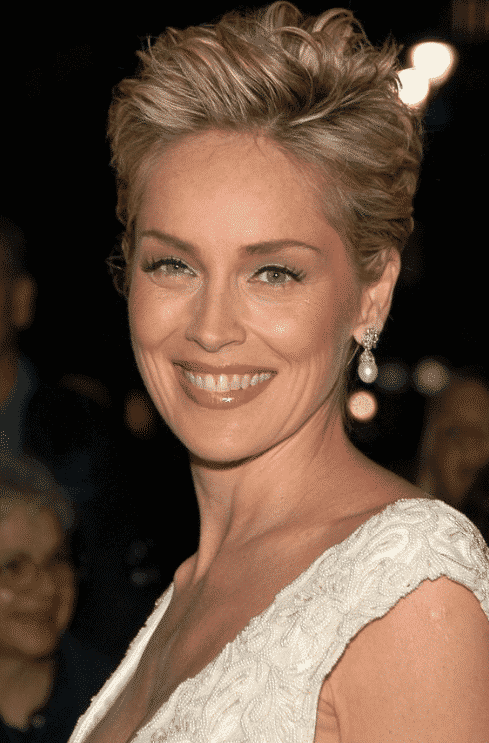 #5. Fun and Flirty Curls
No matter your age, curls are a fun, ridiculously attractive hairdo that is not only fun to style but great for women of all ages. If you are blessed in the curly hair department, take full advantage of this short layered hairstyle which you may want to achieve with a curly hair specialist.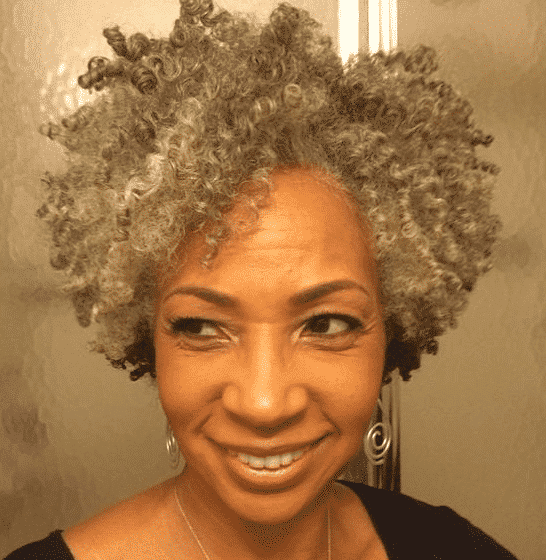 Check out best skincare products and skincare tips for women over 50.
#4. Tousled, Layered Bob
Tousled layers are a great way to show off highlights and variations in hair color. Whether that's gray, brown, or anywhere in between. With the right styling techniques and products, this cut is also great for making your hair appear thicker and fuller, particularly if you struggle with fine or thin hair.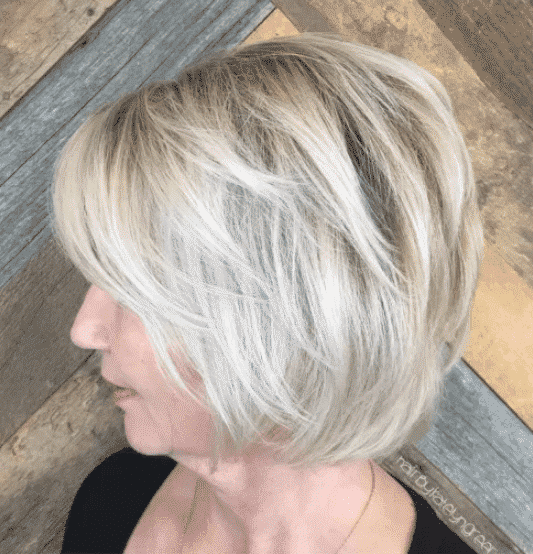 #3. Sleek Bob Hairstyle for Women Over 50
If you have never tried a classic short bob, then now may be the time to give it a try! This length and style is so chic and looks great with some product that adds shine and gloss. Its round shape is also perfect for ladies that have a thin, oval face.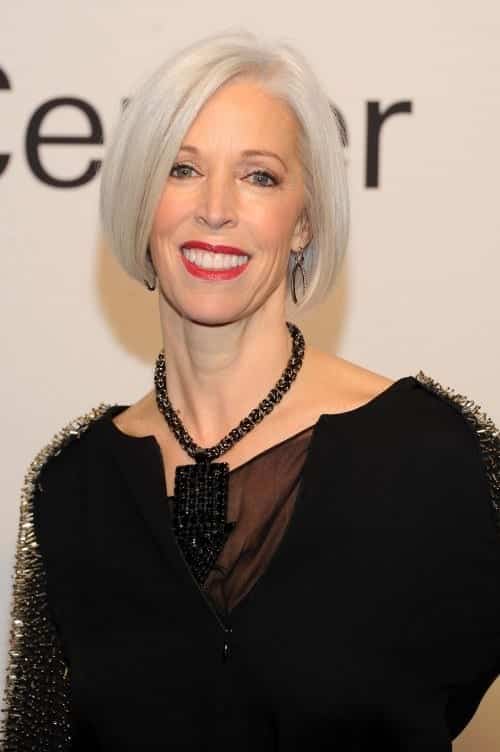 #2. Helen Mirren Short Hair With Bangs
Helen Mirren is an endless source of inspiration, from her outfit picks to her hairstyle choices. We will never forget this short hairstyle she wore to the Golden Globes with a soft fringe and berry-colored lipstick. We also love how this style has her hair swept back behind her ears, which is a youthful look and great for showing off some glamorous earrings and lovely collarbones.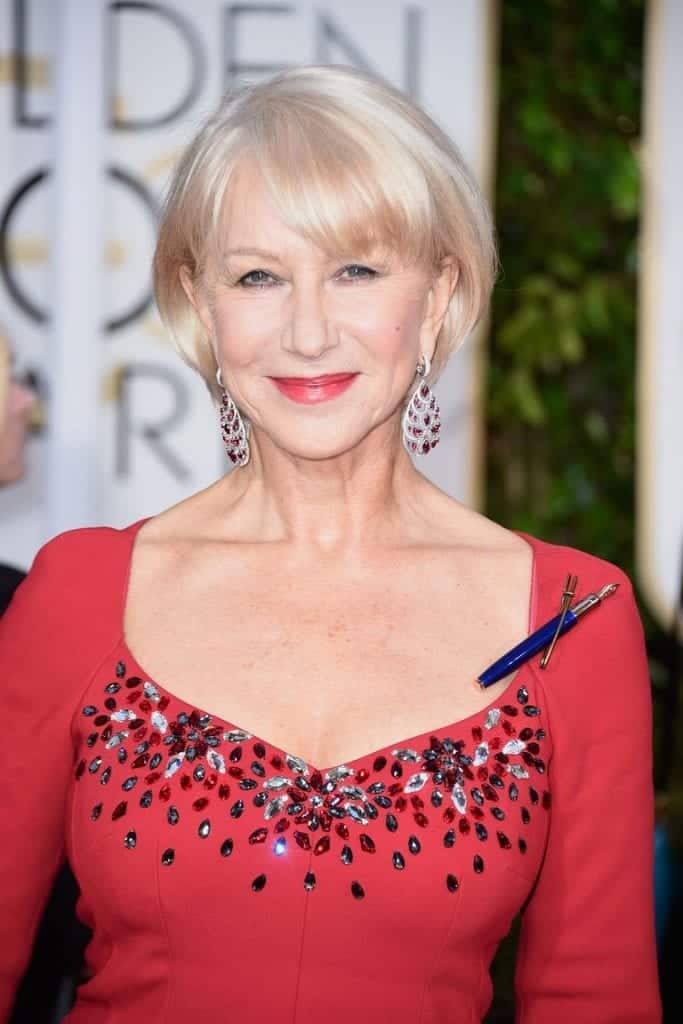 #1. Messy Pixie Cut
Finally we have the classic pixie cut, tousled to perfection, showing off a cool silver-gray hue of hair color. This is a great look for those ladies that like to play up their hairstyle choices and don't like a too styled or coiffed hairdo. It has a bedhead feel as well, which can be a fun contrast to a glam makeup look.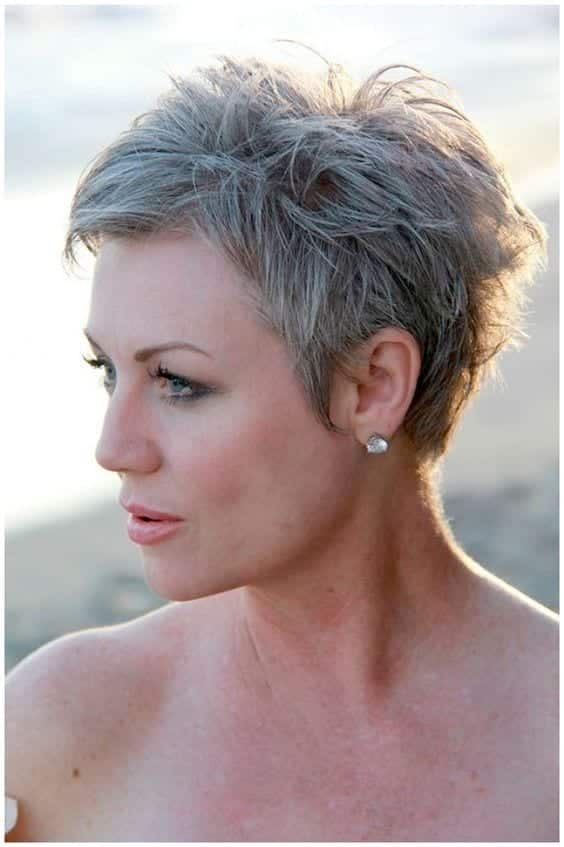 Frequently Asked Questions
Here are some frequently asked questions about hairstyles for women over 50.
Q. What is the best short hairstyle for a 50 year old woman?
A. The best short hairstyle for a woman over 50 will vary from lady to lady because of factors such as cut, texture, and length. What works for one woman may not work for another. That being said, the pixie haircut is extremely popular for women over 50 because it adds texture to thin hair, is easy to manage, and looks fun and youthful.
Q. What haircut makes you look younger?
A. A great haircut can take years off your face. That's why it's so important to have a great hairdresser, particularly one who will work with you to find the perfect cut for your face and features. For you, that might be wispy, tousled layers. It might be a pixie cut. Every face and lady is different so first, you'll want to sit down with your hairstylist and discuss your options! Show her pictures of what you like and get her expert opinion. You'll feel and look like a million bucks when you have a haircut designed just for you specifically.
Q. Does short hair look better on older ladies?
A. It depends. While short hair is the go-to for lots of women once reach their fifties, going too short may not serve you and your particular features. For instance, a rounder face may not benefit from a short, rounded cut. And sharp, angular features will only look harsher with a short, straight bob. What's important is that you get a cut that highlights your best features (be it eyes, jaw, cheekbones, or lips), softens your sharper ones, and adds structure to rounder ones.
We hope this post inspired you and gave you some ideas on short hairstyles for women over 50. Do you have a favorite short hairstyle? Was it any of the ones we shared today? Let us know in the comments below!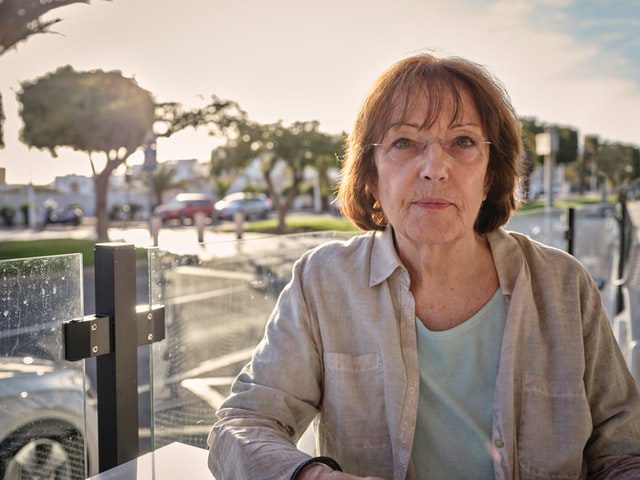 Living my 50s in style doing what I love the most!