Eid Makeup Looks: With days swiftly passing by us, the excitement of Eid is now almost around the corner, and everyone is anxious about completing the preparations for Eid.
For women, there is always this rush to find the perfect dress and accessories to stand out and make a statement. However, a true statement can't be made without an ideal makeup look.
Irrespective of the weather you might be facing this year, we have assembled some significant makeup trends that will make a great impact, and you will get some appreciative glances from everyone.
Perfect Makeup For Eid
Eid, no doubt is all upon dolling up and slaying the entire day along with posting perfect pictures on Instagram and Snapchat. Keeping all points in mind starting from trend and style and ending on the type of weather we have everything figured out for you and here are a few points that will significantly help you:
In case you live in areas with hot weather, go for powdery cosmetics instead of oily and liquid ones so that they can stay for long.
Always use moisturizer and primer to create a perfectly flawless base for makeup.
It is better to throw attention to one feature at a time, so either try out bold lips or smoldering eyes.
Don't be afraid of playing with colors and experiment different eye makeups like Arabic eye makeup or artwork inspired eye makeup
If you have oily skin, keep your hand light on highlighter as it will look extra shiny and sweaty rather than giving you a healthy radiance.
Use waterproof eyeliner and mascara so that it stays in place even if you sweat as this Eid is going to be hot.
Once you finish the makeup use setting spray.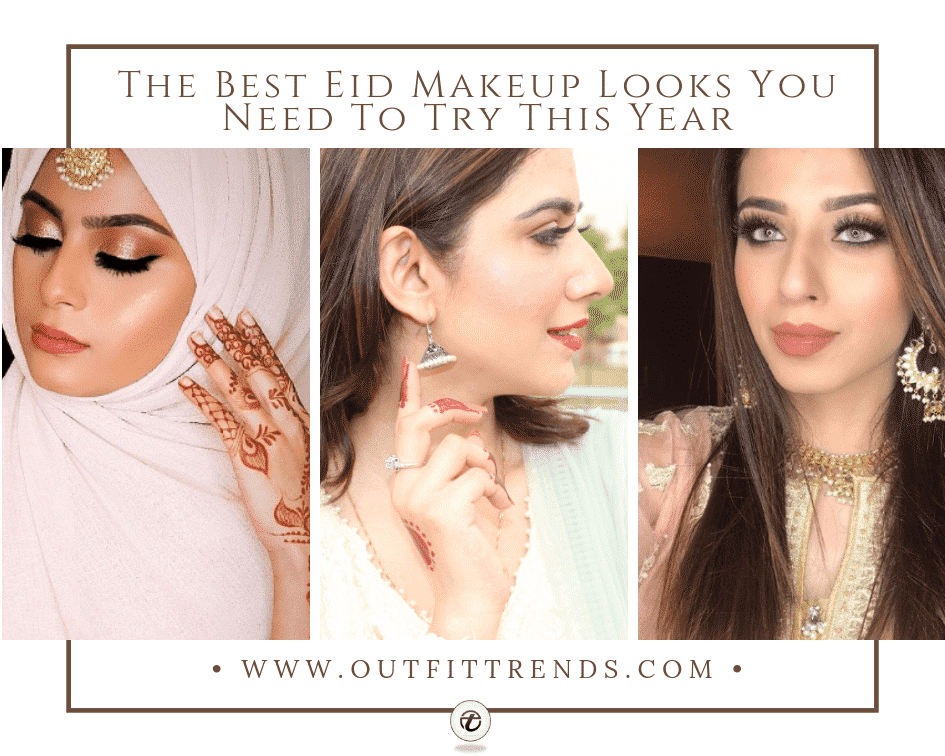 ↓ 20 – Must-Have Products
Girls love makeup! Isn't it so? Even if you are no makeup girl, you would want to put on at least a little makeup on Eid for a fresh look and Eid selfies. Do check out our post on 30 Ways to Accessorize Eid Dress with Jewelry.
Here are a few makeup products that you must have.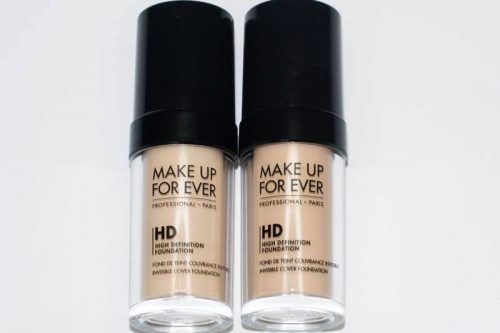 ULTRA HD FOUNDATION FLUID FOUNDATION

88 Color Palette- $18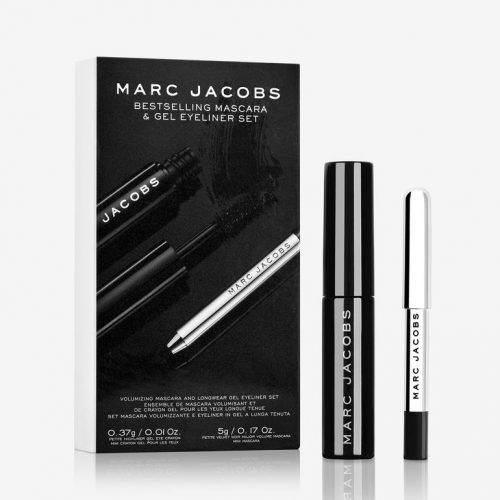 best-selling mascara & gel eyeliner- 20$

ESSENTIAL MATTE LIPSTICK™ – KIT 12 COLORS- 4,800

Pressed Powder Highlighter Palette- 18$
↓ 19 – Peachy Bronze Makeup
Peachy bronze makeup is perfect for any occasion including eid. As this year Eid will be a scalding one, you should prefer minimum makeup but the one that will make you look fresh and happy. It's a complete makeup look with the use of soft shades for eyes and lips.
It is ideal for all the girls who prefer looking natural and don't want to go crazy with their makeup looks. You can create the same look by following the simple steps shared in the video below: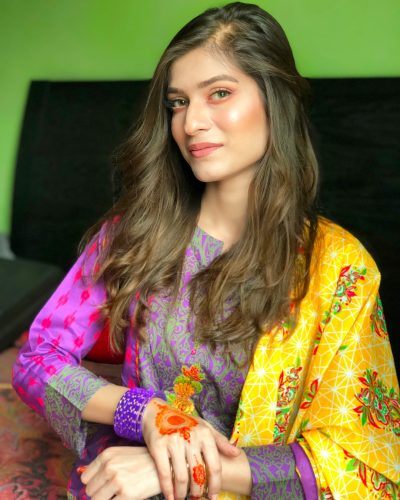 Matte Peach Charming – $6
↓
18 – Luminous Makeup
The best featuring look that you can go for this Eid is a smattering of highlighter from the edge of your eyelids to the upper side of the cheek. Apply highlighter to the T-bone, cupid's bow, and a slight touch of it on your lips.
The overall look will be that of a naturally beautiful glow for the whole day. You can also go for a light color highlighter like pink or silver so that it will stand out and give you that beautiful glare.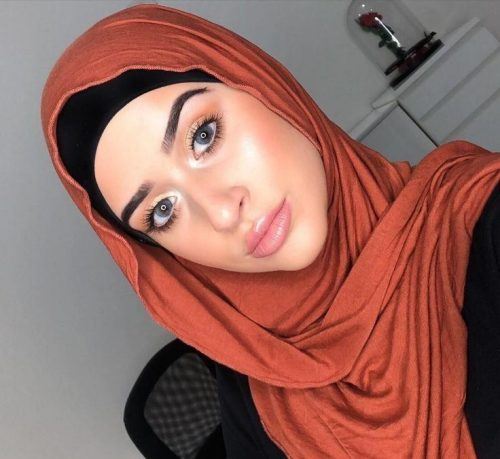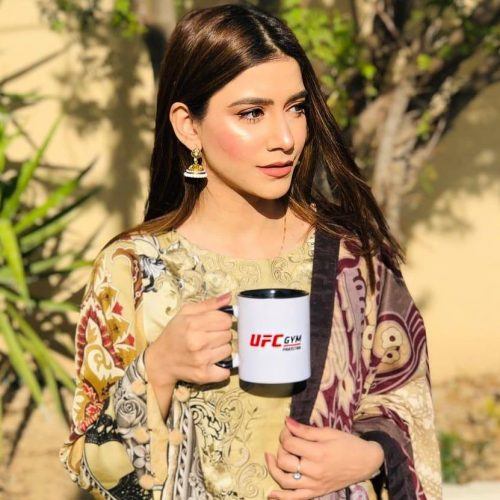 ↓ 17 – Smokey Eyes
Smokey eyes depict class with a hint of drama. Any desi girl can easily rock this look. Try some smokey eyes, and everyone will look at you as emancipated, robust, strong, and a woman with her personality and opinion.
Also, it is not mandatory to have black smokey eyes; you can do it with other dark shades as well. After all, makeup is not bound to any specific rules. Create whatever you want to. You can also add gold glitter if you want to make this look more glamorous.  After getting done with eyes keep the rest of the makeup as light as possible. Wear neutral and soft color lipstick and a little cheek tint.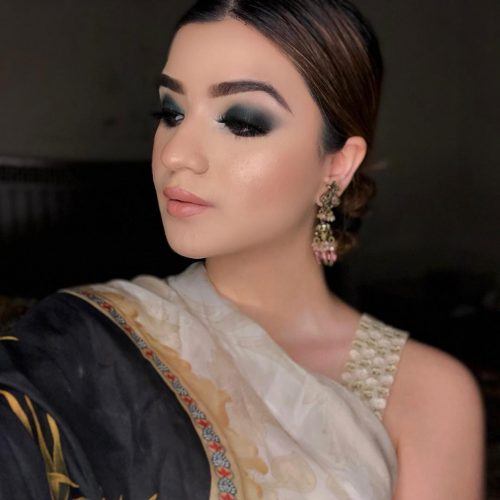 Watch this step by step tutorial for creating smokey eyes.

↓ 16 – Soft Warm Glam Makeup
Create a soft warm glam look on this eid to looks very chic and natural. You might want to not go heavy because of the weather. Use foundation or makeup stick whatever suits your skin best to create a good base and cover your marks.
After that apply blush on your cheeks and you can skip highlighter if you have oily skin or are bored of the glow everywhere. Apply eyeliner and soft eyeshade on your eyelids and don't forget to put on mascara. A little dark lipstick in orange or coral color with complete the look.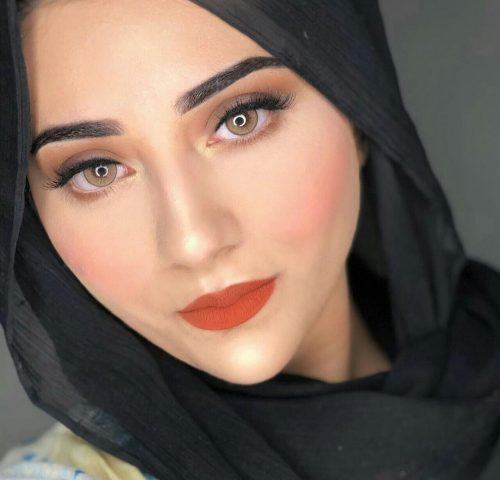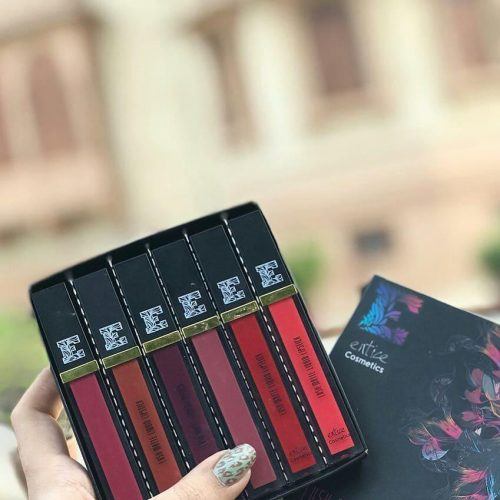 The lipstick shade used by Tahleel is "Woodcraft" by Entice cosmetics liquid matte lipstick kit. Tahleel and other Pakistani influencers are definitely a great inspiration when it comes to Eid makeup and outfits – so to stay updated on the latest happenings in their world, you need to check out our post on Top 20 Pakistani Beauty Bloggers To Watch.
↓ 15 – Classic Glam Makeup
Want to appear classy and full of attitude? Glam makeup is for you then. Wear a full coverage foundation and also do baking. Contour your face even and adequately do bronze. You don't need to use a pink blush. A brown will carry it well. Highlight your cheekbones, jawline, and forehead. For final touches apply a bold lip color like red or maroon. Here you are, DIVA on Eid.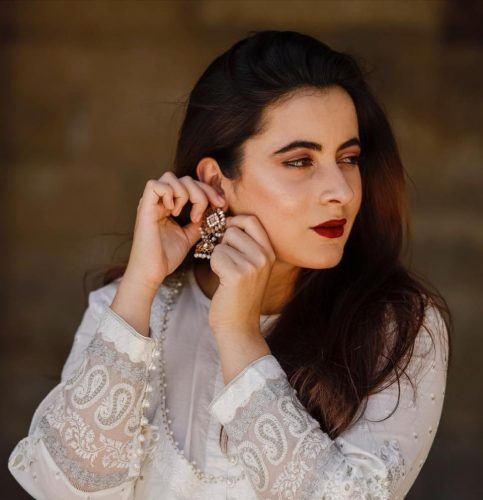 ↓ 14 – Arab Inspired Dramatic Eye Makeup
If you are a makeup lover and good enough at creating new looks, then you are going to love this. It is really dramatic but so pleasing to the eyes. It's all about having a firm grip on the eyeliner and eye shade palate. You can use glitters as well. Moreover to make your eyes more beautiful don't hesitate in using fake eyelashes. They are going to make your really an enchanting touch.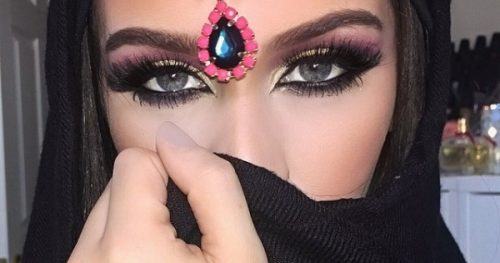 ↓ 13 – On Sleek Contouring
Contouring is the best way to enhance your facial features. Use brown shades to contour and then apply highlighter to make them more prominent. The metallic golden-yellow highlighter is going big this year bronzing trends going viral fervently. Now it is just not constricted to a certain part of the face, but its almost everywhere that has resulted in a super edgy glowy look that makes your skin looks resplendent.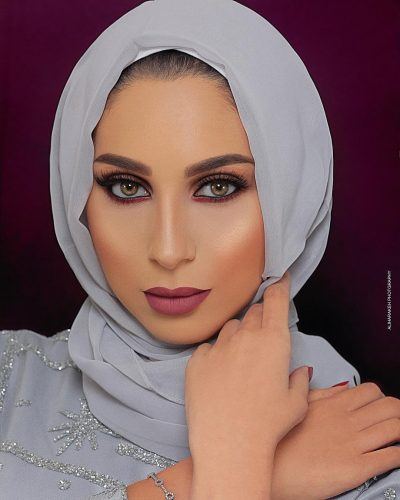 Watch easy contouring steps in this video: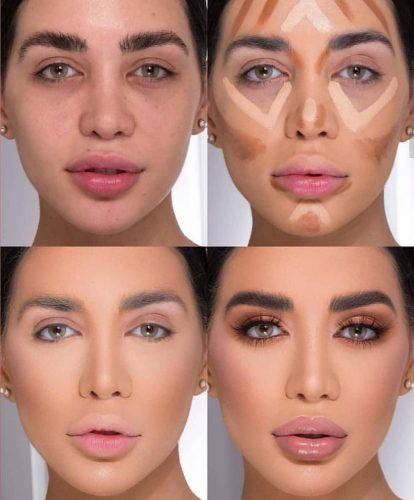 ↓ 12 – For Night Time Function
It's a time of celebration with family and friends who come to visit, the three days of Eid are a time to jazz up your makeup so that you can look and feel special, any time. If you have dinners to attend this eid, then create a radiant look by giving yourself exceptional contouring. For eyes, smokey or glittery touch will be the right choice as they look great at night time. Keeping the rest of makeup dark and on sleek go for a nude lip shade to neutralize the entire look. It seems like this night is created for you.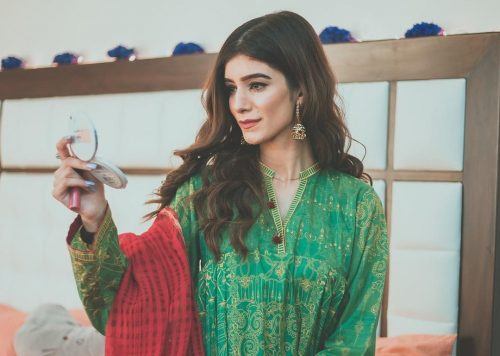 ↓ 11 – For Day Time Function 
Eid festivals are mostly observed during the day time and doing the right kind of makeup during day time is tricky. All you need to do is to conceal your flaws by using a concealer or foundation to promote a fresh and awake appearance.
But this isn't enough because you have to attend so many brunch and lunch on eid. Put on eyeliner and kajal and apply some bold color shades on your eyelids. If you are a contouring person, then go for it but avoid on-sleek contouring as it will make you look extra in the sunshine. Don't forget to highlight your cheekbones. Apply a fresh color shade to your lips. You are not done here yet, use your makeup setting spray to make your makeup stay for long.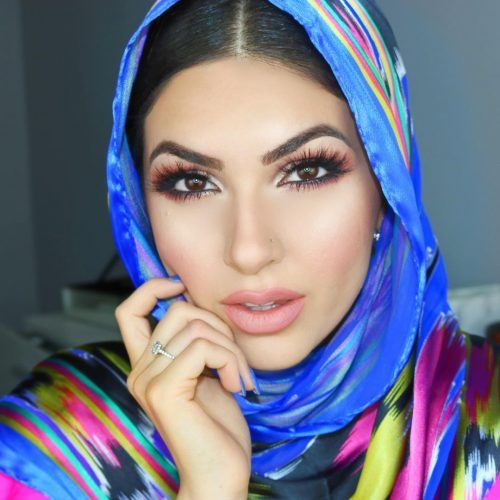 ↓ 10. Bold & Glossy Lips
Bold lip colors with a shiny and glassy look are making their way as well and will continue to rule this year. For Eid, it would be a delightful change to go for bold lipstick colors like maroon, red, raspberry and blueberry side of the spectrum.
Bold lips might not be your style, and you might prefer nude lips, but no one can ignore the beautiful, captivating dramatic look that bold lips present. Add to this that beautiful sheen from the gloss and you will be the star of the evening! Also, have a look at these 30 Latest Girls Hairstyles For Eid.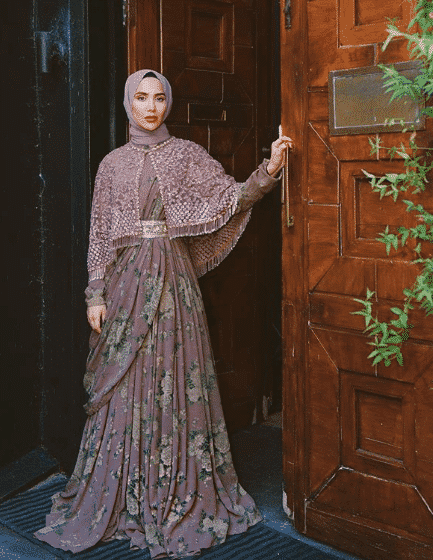 Here's an amazing and very detailed video tutorial by the immensely talented Pakistani youtuber and influencer, Maheen Shariq. She's doing a classic glam makeup with bold lips and we feel like this would look perfect for Eid dinners.
↓ 9. Natural No-Makeup Look
With more and more celebrities and fashion bloggers incorporating a natural no-makeup look, it would be interesting to try this very refreshing and wholesome makeup look for Eid this year
This look is perfect for daytime as it gives you that ideal glowy skin with minimal layers of makeup. The idea behind this look is enhancing your features without concealing them with a lot of makeup products.
Foundation and concealer play an essential role in this look, as they give you that that clear and dewy skin. For that great flushed cheek look, apply a soft pink or peach blush and darken your eyes with smudged dark liner. For lips, go for a very natural nude shade. Tadaa! You are set!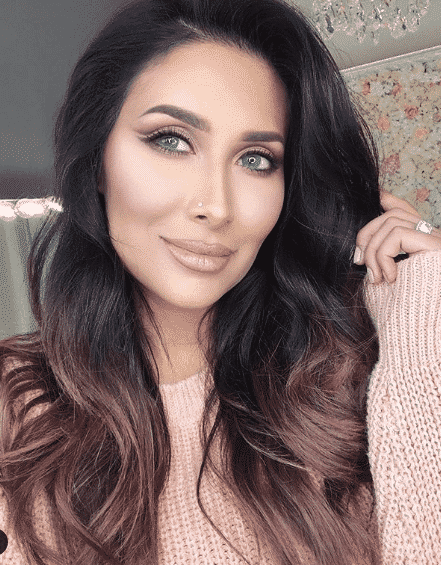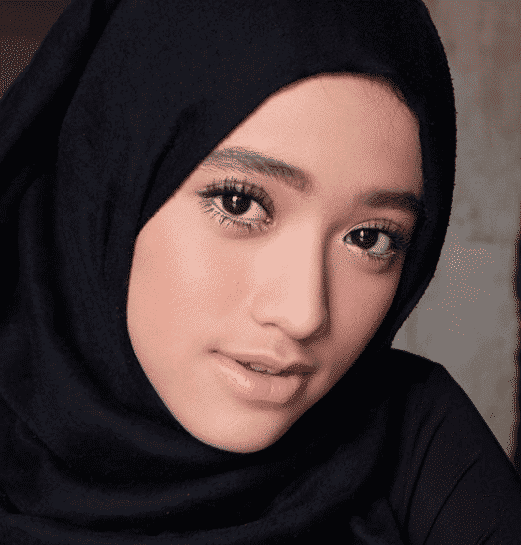 ↓ 8. Violet Eye Shadow
This look can be carried in two different ways. Either you use the violet eyeshadow on the inner side of your eyelids and a different color on the outer lid like a peachy pink or coffee brown shade. Use a light lilac color eyeliner to emphasize the shape of the eyes and to make them look bigger. Use a neutral tone for the lipstick and a slight touch of blush to the cheeks, since the focus is on the eyes.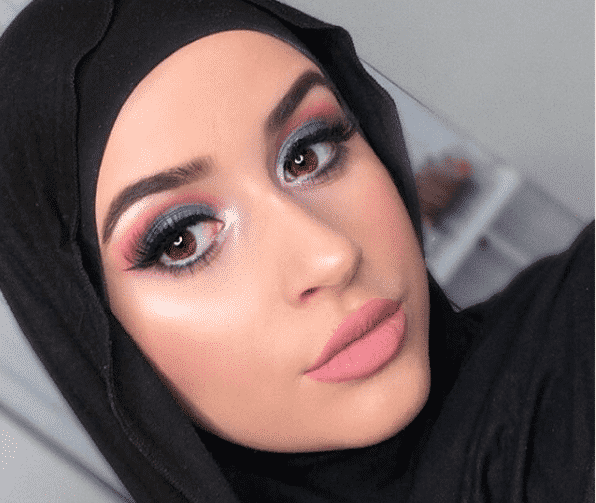 Another way to go with this is to use the violet shade for the smokey touch at the edge of the eyelid while going for a subtle lilac shade for the middle of the eyelid.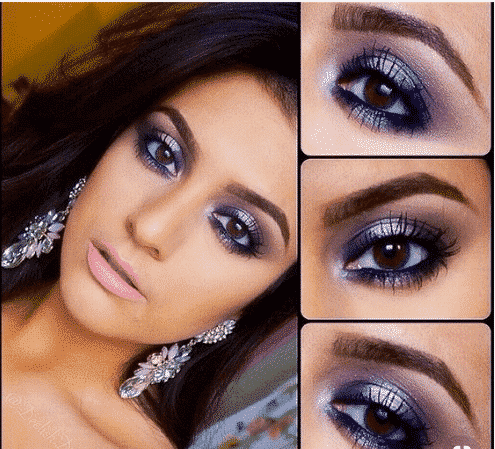 ↓ 7. Nude Makeup Look
Nude makeup is loved these days! It is something really simple yet so attractive. It makes you look natural even after covering all your blemishes and spots. Try out this makeup look this eid; soft bronzing, contouring, highlighting along with eyeliner and beautiful nude lip color. Soft and fierce at the same time. Just perfect!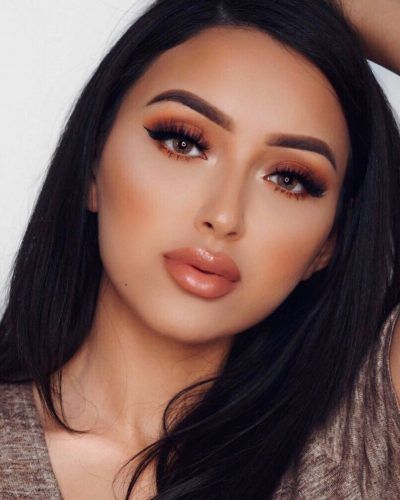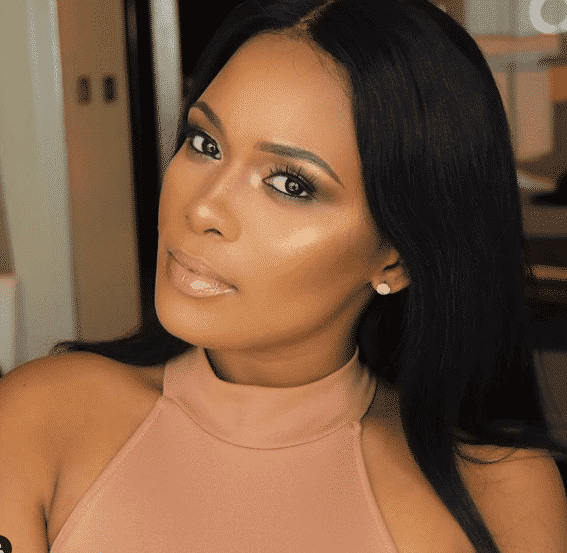 Warm Brown Obsessions Eyeshadow Palette – 27$
↓ 6. Artwork Inspired Look
Go bold or go home. Try something out of the box but still wearable in the heat of June.
Makeup is a form of art; let us transform this art into eyes. Your eyes will take the center stage and a whole lot of patience. Firstly decide on the colors you want to play with and then start. For this look, the emphasis is on the eyes, so go subtle on the blush and lipstick color.


YES, PLEASE! Pressed Powder Shadow Palette $16.00
Here's a step by step video tutorial:
↓ 5. Neon Colored Liner
Add a pop of color this Eid. Neon colored liners are all the rage this year. A neon-colored liner will instantly emphasize your eyes most charmingly and create an electric feel perfect for Eid. You can go minimal neon by just using a liner or go for a bold look with neon eye shadow.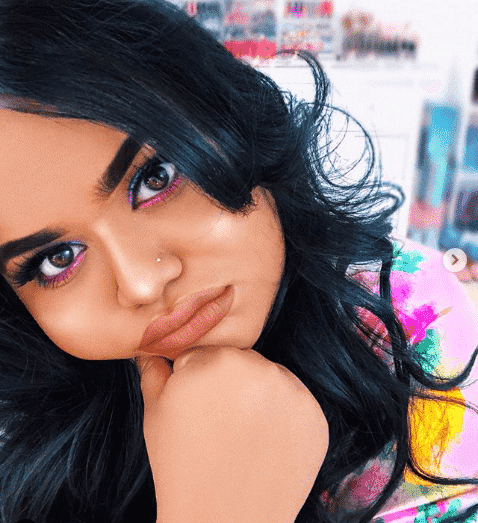 ALWAYS ON LIQUID LIPSTICK – $24
The lip color used in creating the above look is in the shade slay tan and gotta light by Smashbox.
↓ 4. Monochromatic Makeup Look
The monochromatic makeup look is not only beautiful but comfortable to go for since you concentrate on a single color and thus don't have to decide on various shades for your skin, eyes, and lips. Start with a base color which is neutral like pink or brown toned and use this color for your eye shadow, blush, and lips. If you are not into makeup and want something comfortable for Eid, then this is your thing.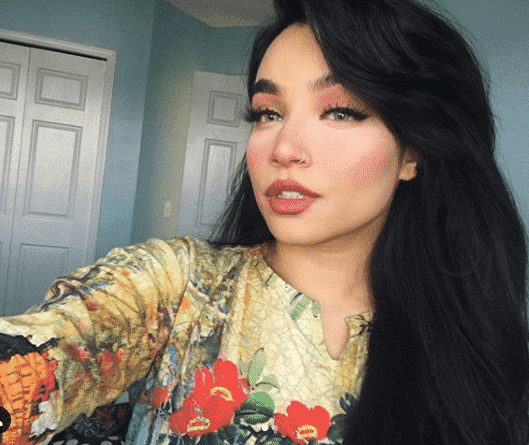 ↓ 3. The Revival of Winged Eyeliner
It has been decided that the eyes will not take a backstage this year either and we see a swift revival of the winged liner from the old days to create those beautiful Cleopatra like eyes.
You can either choose a soft look and go for a winged liner to beautify your eyes and use lighter shades of eye shadow. Or you can choose a dark color eye shadow for creating that perfectly sharp winged look. No eyeshadow and just winged eyeliner along with mascara will work out correctly as well. This idea is super chic and perfect if you don't like much eyeshadow.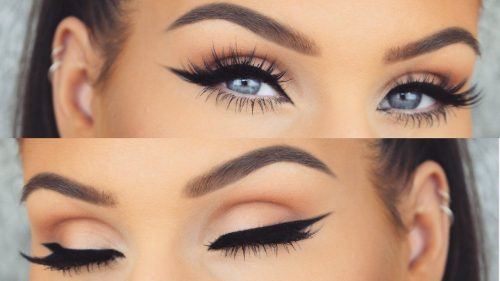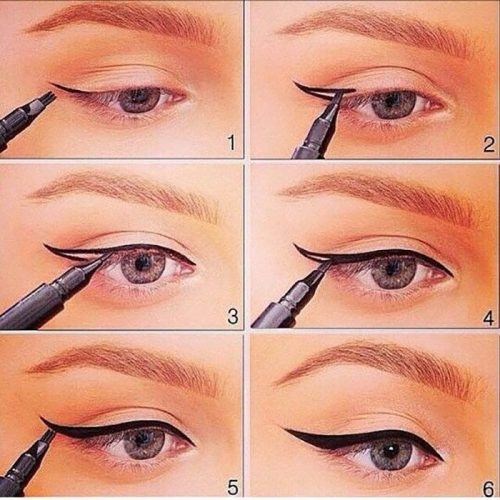 ↓ 2. Cultural Inspired Makeup
Do you think that all bright solid colors blue, green and purple, etc. in your eye shadow palette are useless? We all do feel like this often, but now it's time to get them all into use for bringing out the rich cultural heritage you belong to through makeup.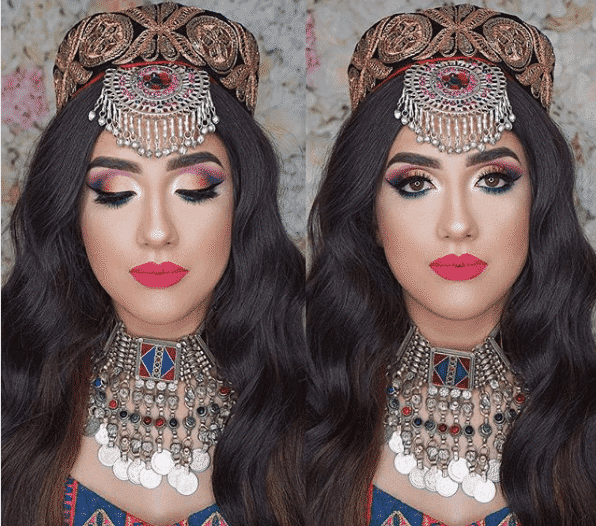 ↓ 1. Glittering Eyes
Glittering eyes are now taking a front seat so grab your glittery eye shadows and dab your eyelids with beautiful shades of glitter. Why go subtle when you can glitter in a perfect shimmery eye shadow?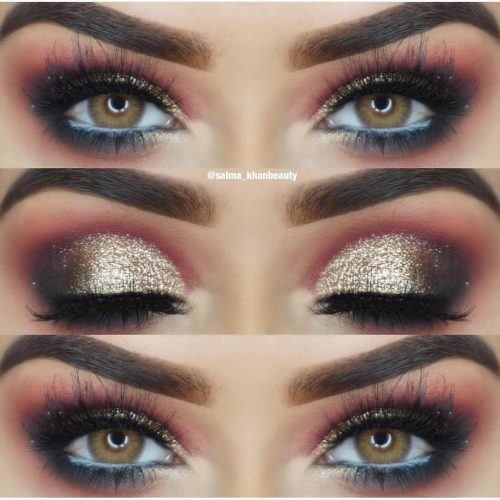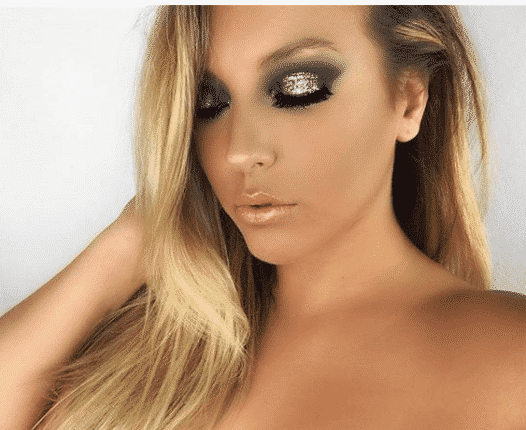 Have you decided what makeup you are going to try on this Eid?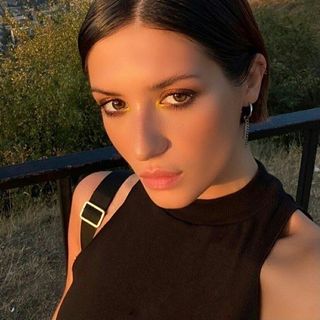 Avid reader and Fashionista. London Based freelance lifestyle editor