Quick Eye Makeup Tutorial – You might be thinking that sixty seconds for an eye make-up look is way too less. While I agree with you, we are not going to do any full coverage smokey eye makeup here. It's a proper sixty-second eye make-up tutorial that only includes two products – an eyelash curler and mascara.
To all the girls, who are either lazy or running short of time to reach somewhere. This eye make-up is for you all. Create this simple and quick eye make-up and look good without having to put so much effort.
How To Do Eye Makeup For Daily Use?
The internet is bombarded with fancy eye makeups. Although I love that we have too many good options, most of us do not have enough time to recreate such looks. Hence, I wanted to share something that is doable for most females – students, working women, housewives. So, ladies follow the tutorial and look your best self.
I wrote this article for females who hassle all day long. I know you would not want to look like a complete mess and trust me, this quick eye make up has been a savior for me. It's one of my favorite everyday go-to looks. But, If you are looking for something bold and nice, have a look at our smokey eye make-up.
Tips For A Quick And Flawless Eye Make-up
Make sure your eyelids are clean. Wash your face and dry it with a tissue.

Get yourself a good quality eyelash curler and use it correctly.

Always clean your curler before using otherwise it might cause your eyelashes to fall out.

Be gentle with your eyelashes – you have to curl them not crimp them.

Curl your eye eyelashes before applying mascara.

Start by applying mascara from the roots and make your way to the tips – this will provide volume to your eye eyelashes.

Wait for at least ten to twenty seconds before applying another coat of mascara. Let the first one dry completely.

Avoid pumping your mascara every time you pull it out because this will dry out the product.
Step By Step Quick Eye Makeup Tutorial
First make your brows:
1st – Clean the stray hairs around the eyebrows using slanted tweezers
2nd– After cleaning up the strays, use powder to fill them in with the small angled brush
3rd – Now the most important step that can turn your look around, use an eyelash curler with one coat of mascara.
That's all and you are sorted. Were you really expecting it to be that short? well, it is what it is. Just practice applying mascara flawlessly and you will have a stunning appearance. Do try it out and you would be surprised that this sixty seconds eye make-up gives the perfect thick eyelashes. Volumized lashes add drama to your eyes which enhances your overall look.
How To Apply Mascara Perfectly Like A Pro?
First up, clean your eyes and eyelashes. Look straight in the mirror and place your lash curler at the roots of your eyelashes. Gently press the eyelashes and move your curler towards the tip of your eyelashes. Take your mascara and wipe off the excess on the applicator. Look straight and hold the mascara at the roots of your eyelashes and move it upwards to the tip – this will coat your eyelashes properly. Coating the tip is the tricky part. Hence, I would suggest using the tip of your mascara to coat the corner of your eyelashes.
Now, grab your spoolie brush and gently comb your eyelashes up and down. You have to do this before the first coat of mascara dries – this step will help prevent clumping and give you a flawless look. If needed, repeat the process and apply the second coat of mascara.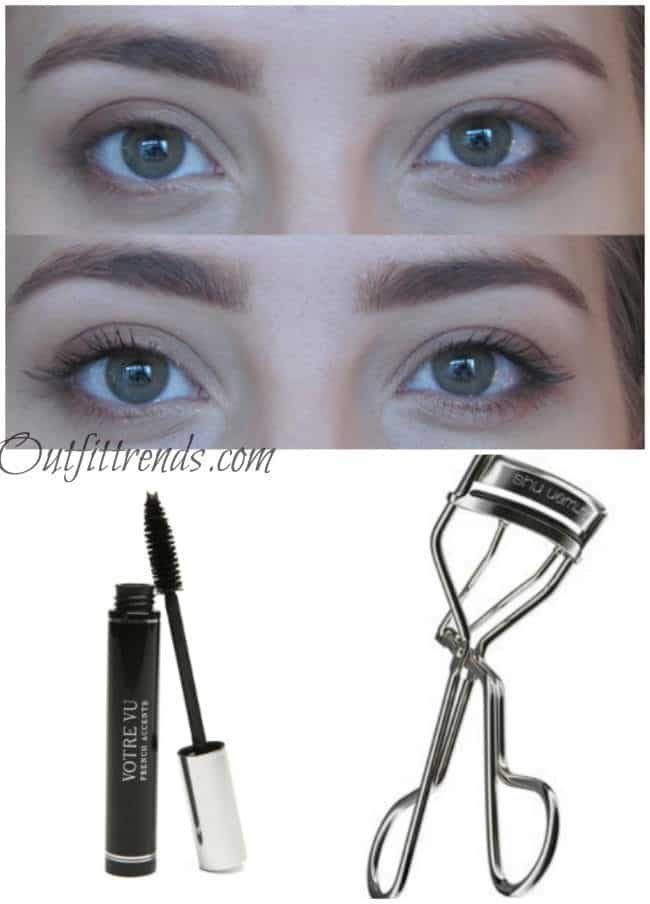 How To Apply Mascara On Lower Lashes?
The above application works well for upper lashes but it doesn't work for lower lashes. So, here is the application process for lower lashes. The first step is to take a spoon, tissue, or thin wedge of make-up sponge to prevent mascara from getting on your under-eye area. Wipe off the excess mascara and start with the middle portion of eyelashes. Now, hold the mascara vertically and use the tip of the brush to coat the corner eyelashes.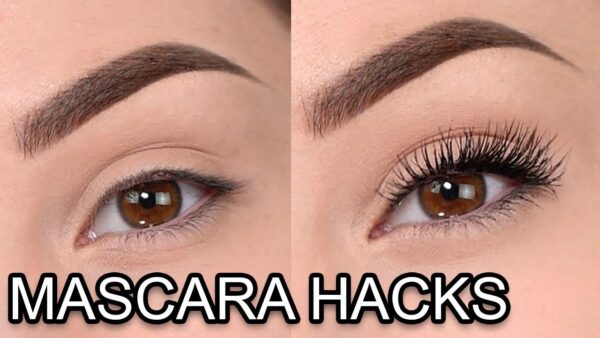 Frequently Asked Questions
Q. How to curl your eyelashes without damaging them?
Ans. Before starting, read the instructions for your eyelashes curler. Start slowly, don't be harsh with your eyelashes. Open your curler and bring it closer to your eyelid. Ensure each of your lashes is in between two halves of the curler. Look in the mirror and place your curler close to the roots of your eyelashes with each lash in it. Gently press the eyelash curler and move your curler up towards the tip of the eyelashes. Hold it for about 10 to 15 seconds. Try not to move when your eyelashes are in a curled position because it can cause them to break.
Q. How can I make liner in my eyebrows look natural?
Ans. First thing first, never ever apply a liner to your eyebrows. It's one of the many make-up mistakes thousands of women do and trust me, it looks really bad. Women apply liner to their eyebrows because they wish to have dark and fierce eyebrows. However, the black liner might make your look dark but your whole look will lose its charm. You will end up having an angry eyebrows look. Professional make-up artists recommend using powder in your eyebrows. Fill your brows naturally with powder and make sure to use powder in a brown shade. Choose a shade of brown that's lighter than your brow color – this will help make your powder-filled eyebrows look natural. Lastly, use an angled brush to apply powder.
Q. Which mascara brand is the best?
Ans. I have said it before and I'll say it again. Get yourself a good quality mascara if you want dramatic and thick lashes. And, I have gathered some of the best mascara brands that are definitely worth checking out.
Mac, Loreal, Essence, Chanel, Rare Beauty, CoverGirl, and Maybelline
That was it for today, I hope you find it helpful and this quick eye make-up works for you. Also, comment below and let me know what would you do if you had sixty seconds for your make-up. See you next time.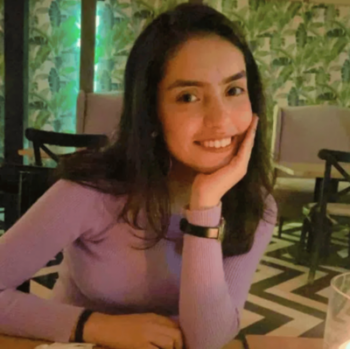 Lover of books and mountains, Monishka is a freelance writer working in various genres like fashion, beauty, and travel. She enjoys her own company and likes to keep herself busy.