Sockless Shoes for Women- Temperatures are back on the rise; thus, your usual calf-length or ankle socks are the least appealing clothing items of your wardrobe. Some fashionistas would entirely contradict the idea of wearing shoes without socks, but the warm spring and socks together will be a horrible sight.
Missing out on socks is quite hazardous at times, but 'sockless shoe look' is a forever prevailing trend, especially when it comes to women. Let's not deny the fact that most of us are not fond of socks, notably the funky and printed ones.
From stiletto pumps to ballerina flats, all are supposed to be worn with the ankles on the show. Nowadays, even athletic divas hate to exhibit socks around the town. Before suggesting to go sockless, let's figure out the significant issues faced by nearly every single one of us, which notably includes unpleasant odor and severe blistering that will affect your gait for days. I will be covering all those troubles that you are going to encounter while jumping barefoot in your shoes, along with the necessary preventive measures to be taken to slay sockless looks without any discomfort or clumsiness. There are also a few dressing principles which you can adopt to ooze confidence and trendiness while wearing shoes with no socks.
How To Wear Shoes Without Socks?
Here is a guide for all those fashion divas out there who love wearing sockless shoes regardless of the weather or at least would like to give the illusion of no-socks. We are beginning with a few issues which usually make it impossible to go sockless. 'SWEATING' is the first and foremost problem associated with no-sock attires. Following are the tips to avoid sweating while wearing shoes barefoot: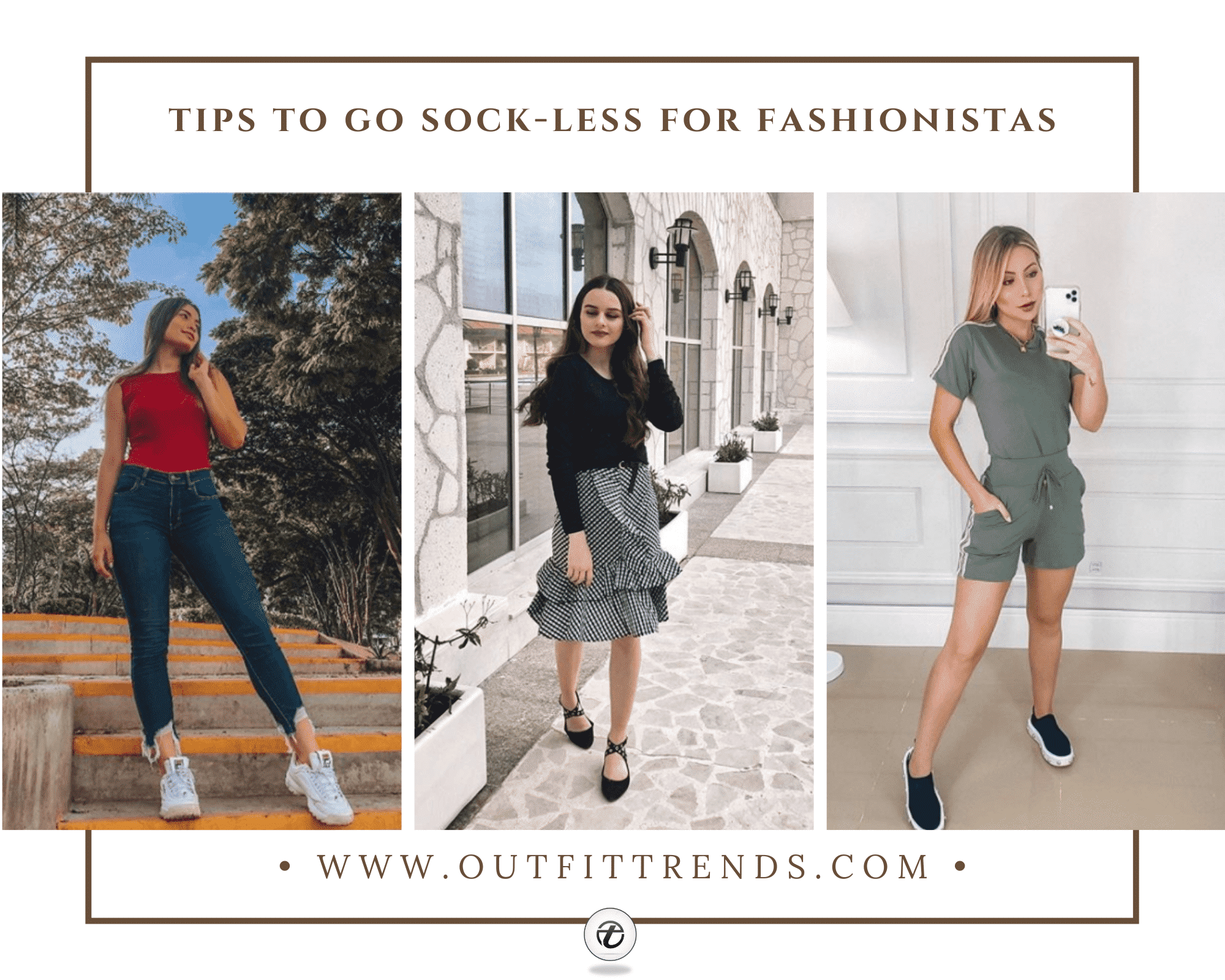 Do not moisturize your feet while putting on your shoes, i.e., no lotion or cream. Keep your feet fresh and dry.
Apply talcum powder or boric powder after washing your feet to avoid perspiration.
Using a bit of antiperspirant on the soles of your feet is going to help alot with the excessive sweat.
Wear slightly wider shoes as it helps with curtailing any bacteria and gives access to air.
Wash your feet multiple times a day to keep them neat and clean.
Your BEST savior will be a pair of peds, i.e., no-show socks in cotton. These loafer liners will give the illusion of a sockless look while keeping your feet and shoes, both fresh and sweatless.
UNBEARABLE STENCH is another hassle that is associated with sockless looks. The bacteria which accommodate your feet as well as your shoes as a result of perspiration leads to extremely stinky feet and shoes; hence it will be a wise idea to wear some cotton socks to keep your feet free of any stench. It can be reflected from the above discussion that going entirely sockless is a non-negotiable when it comes to sockless shoes. You have to wear some cotton liners to protect your boots from swampy feet or your feet from nail infections.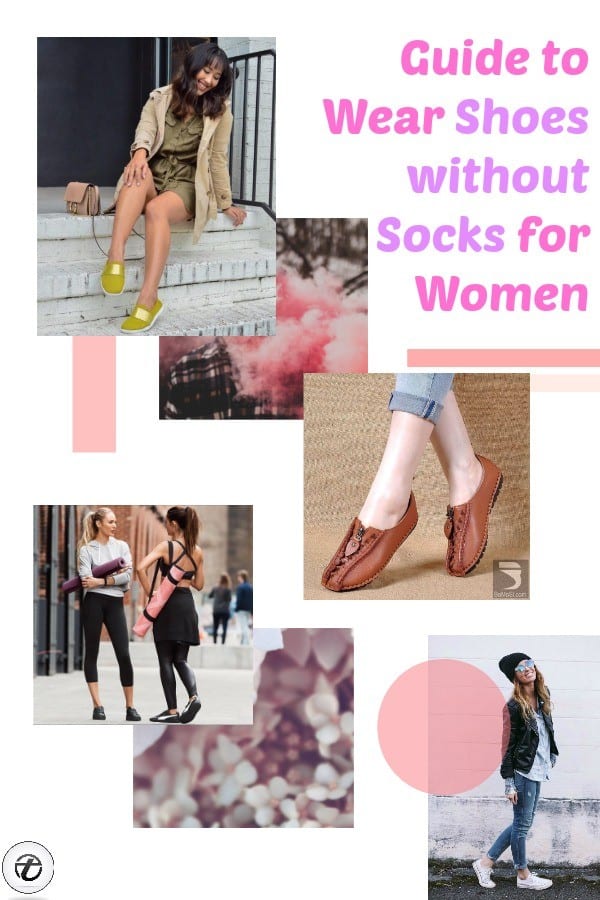 ↓ 27 – Going Sockless for Workout
Ladies, you can rock a no-sock look now just like a VS model with various perspiration absorbant joggers provided by the renowned brands such as OCR, Mud Run, & Spartan Race shoes and Cross-Training shoes. Go for cropped tights or sexy sweatpants to slay without socks. Also, have a look at these 10 Super Cool Gym Outfits for Women.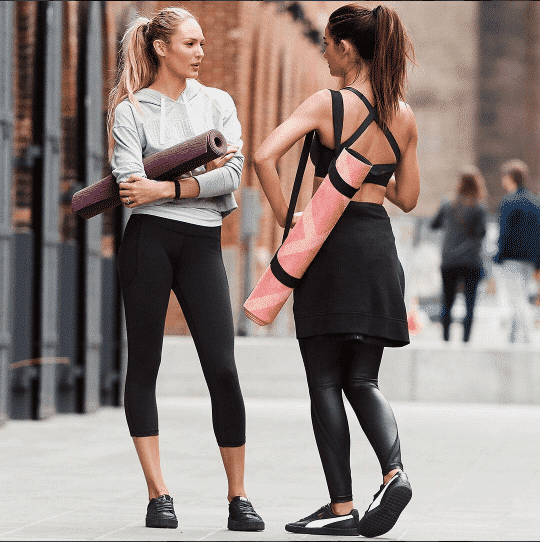 Switch up your workout dress up game with a pastel pink yoga set, which includes a cropped bra top and matching leggings. Accessorize it with a gold plated chain and some chic bracelets. Wear your classic white Adidas with no-show socks.
↓ 26 – Oxfords without Socks
Perforated oxfords are no more limited to misters only, but misses can make them look equally classy just like these Sanuk Bianca Perf shoes. To go sockless, one should go for lighter shades of oxford shoes such as various wavelengths of grey, green, beige, or blue. You can wear these ever-charming oxfords with shorts or skirts. Athletic socks with oxfords give the right illusion of being sockless.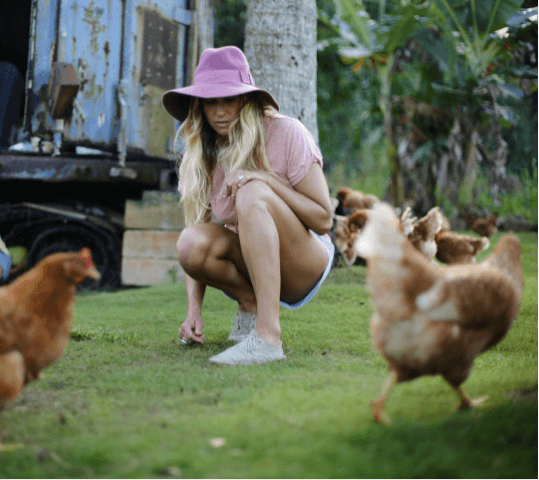 ↓ 25 – How to Wear Slip-On Sneakers Barefoot?
Slip-on sneakers are loved by teenage girls as well as Millenials due to the comfort that they bring. Gold Slip-on sneakers can be worn with casual short dresses, and you can further add a jacket with a bit classy and chic look to add to your style statement. Also, an elegant, thin anklet will spice up your style.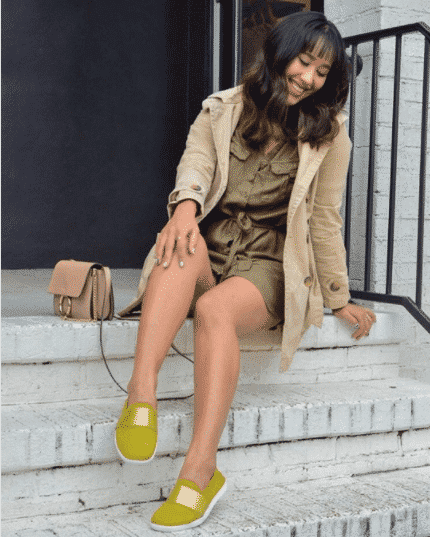 Ladies, you can pull up a party look with the right pair of slip-on sneakers. A formal white mini-dress with vintage puffy sleeves can be carried along with white gold sneakers and some elegant accessories like a matching white gold chain and bracelet. The look is perfect for daytime parties and hangouts.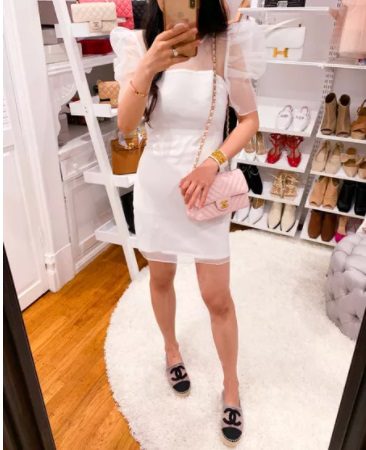 ↓ 24 – Keep the Leather Softer
When going for leather footwear like boots or pumps, make sure that the leather is soft and comfy; otherwise, it can cause some severe blistering to your tender feet, especially if worn barefoot. Here are 30 Outfits to Wear with Vans Shoes.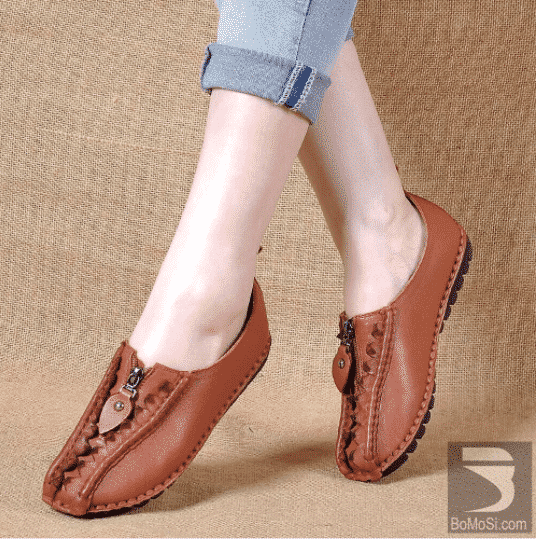 ↓ 23 – Transparent Sky-High Shoe Fashion
The high-fashion and super sexy transparent pumps studded with beautiful metallic beads and pearls are the preference of every fashion diva who loves sockless looks. The high-heeled clear pumps have been trending for quite some time now. The luxe outlook is perfect for formal occasions like weddings, and it will take your street style to newer heights.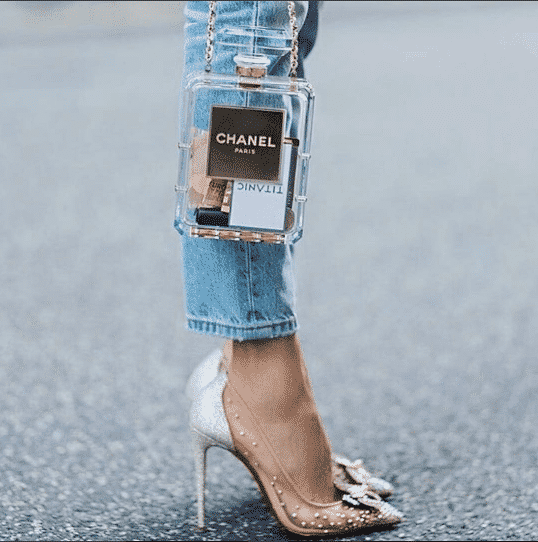 ↓ 22 – No-Sock Look for Parties
Parties are supposed to be attended in sky-high heels. Still, it's changed since many of our favourite models like Gigi Hadid and Kendall Jenner have been seen partying in plain white sneakers without socks in pretty, formal, and sassy outfits.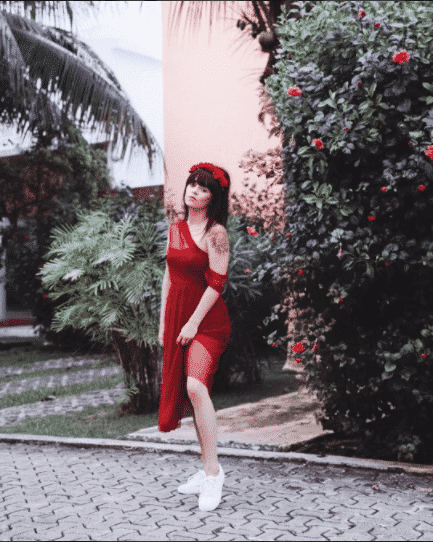 Ankle booties are going to look exceptional when paired with a matching pinup style dress for fall parties. Add a dark wash denim jacket with a Hollywood style button-down cut to take care of the frosty winds. Wear minimal jewelry. You can further add a printed silk scarf to make it look luxurious.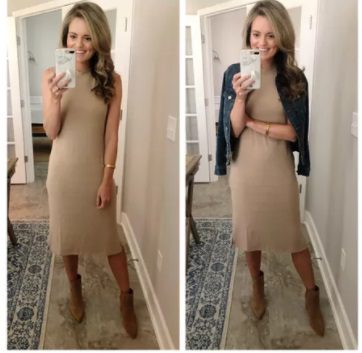 ↓ 21 – Amp Up Your Sockless Look with Fishnets
If you hate the traditional socks and want to go for something unique and unusual, then fishnet socks are the ultimate choice left with you because these are not only the current trend but are also extraordinarily chic and look smooth enough with cuffed pants. Fishnets are quite common among high-end models and teenage girls. Fishnets look best with shorts and distressed jeans.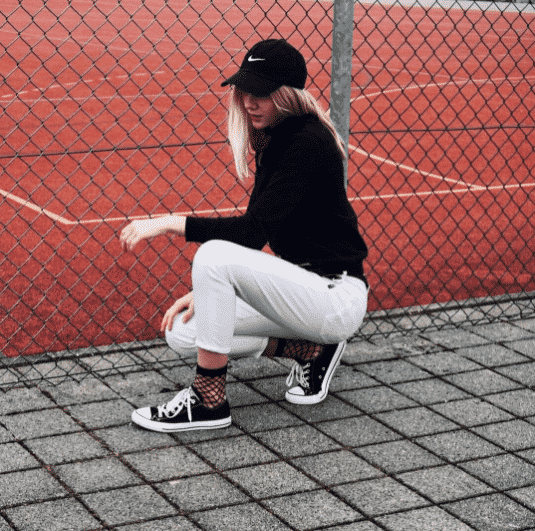 Via
↓ 20 – How to Wear Shoes without Socks Showing
None of us will go completely sockless on a hot, sunny day in closed shoes, so what's the other option? Well, the invisible socks are going to be the best option for such a warm day. These socks are going to cover your heels and toes, leaving the ankles on a show. However, women who love to wear full laced sneakers or runners in summers, they can opt for athletic socks which will cover the entire foot while staying invisible. Check out these 20 Shoes Women Can Wear With Sweatpant.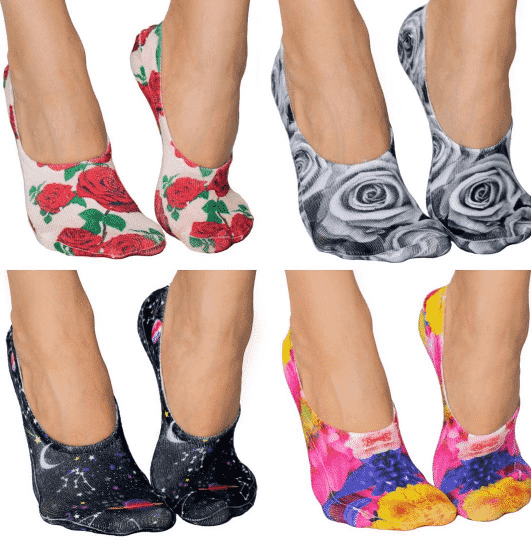 ↓ 19 – Fall Look without Socks
A beanie and a jacket or a coat over a turtle-neck sweater can be worn with cropped pants and Classic Chuck Taylors to create the ultimate fall look. Also, wear liner socks if your feet sweat excessively in winters as well.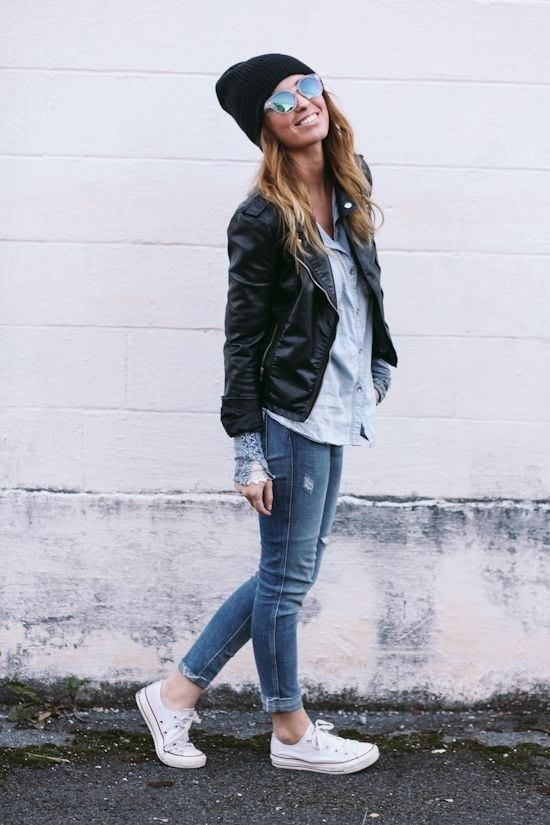 The perfect yet laidback look for Millenials would be a gray crewneck crop cut sweater paired with fleeced winter leggings and branded fly knit runners.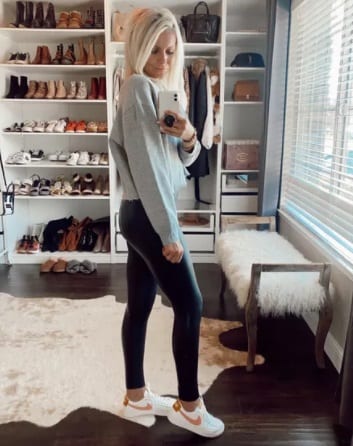 ↓ 18 – Perfect Anti-Perspirant Shoes
Barefoot running shoes by Nike are every sports girl's obsession. The fly knit material will keep the feet in contact with air and will help in avoiding sweat, ultimately relieving your shoes from unpleasant odor. These comfiest running shoes are designed in a way to absorb the stinky sweat that often occurs when going sockless.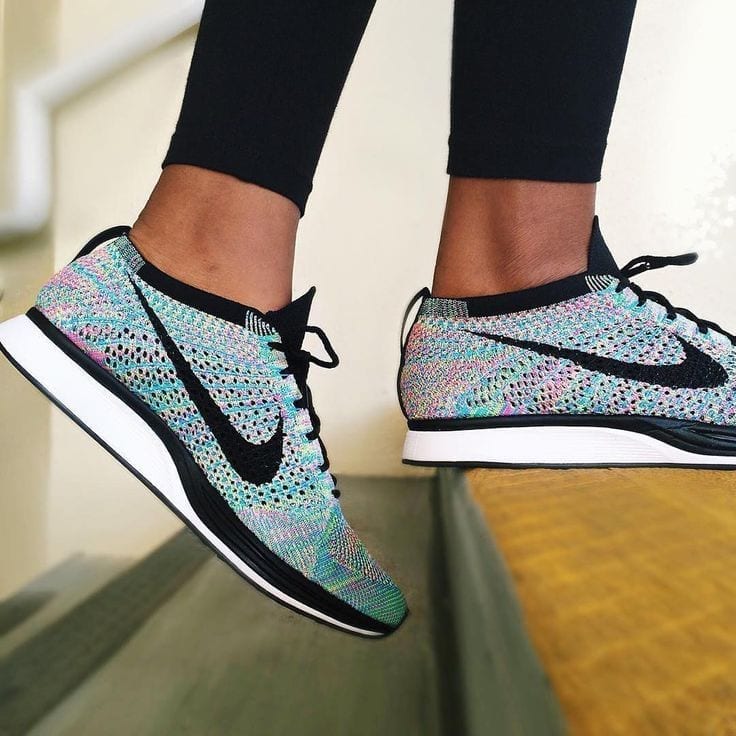 ↓ 17 – Canvas Shoes without Socks
Canvas trainers need no socks and can be rocked with denim pants folded at the end. But how much to fold is the question. Two and a half inches is considered to be a standard among fashionistas. Go for a graphic tee when dressing casually and a formal luxe blouse when traveling.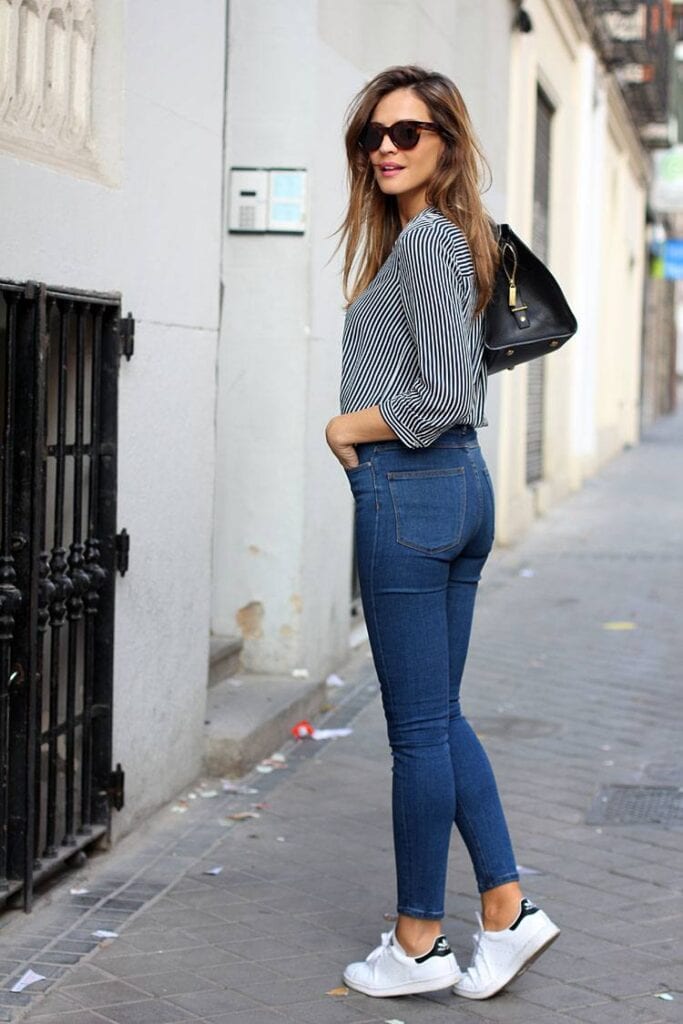 Via
↓ 16 – Wearing Mules without Socks
Mules are supposed to be worn without socks and with cropped pants or straight ankle pants for a full-on sockless look. An embellished blouse matching your shoes is going to add to your statement. Here are 20 Best Business Casual Shoes for Women.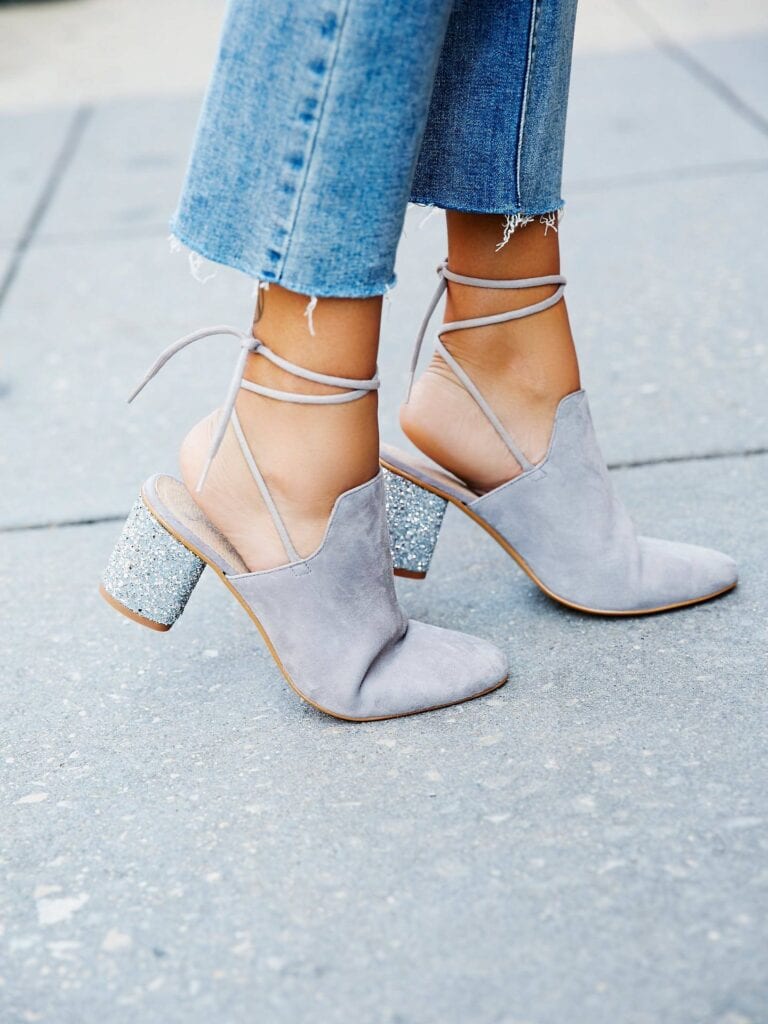 Via
↓ 15 – Talc Powder is Essential
Baby powder is perfect for keeping the insides of your shoes fresh and odor-free. Just sprinkle a little bit of it and see its magic. However, it is not recommended for long hours.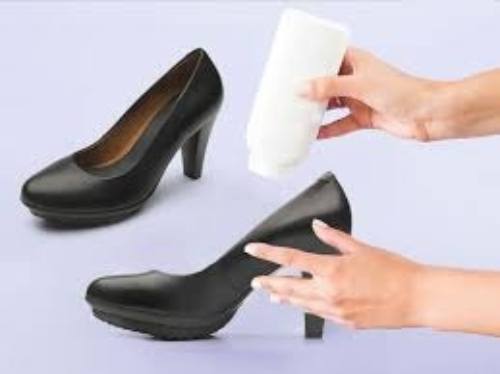 ↓ 14 – Latest Printed Shoes to Go Bare Feet
Wearing printed shoes with socks does not make any sense. If you're trying on the printed shoes, then you will also have to make sure that they stand out, which is only possible if you'll keep your outfit neutral and simple. Plain shorts and a cotton blouse is perfect to go with such shoes.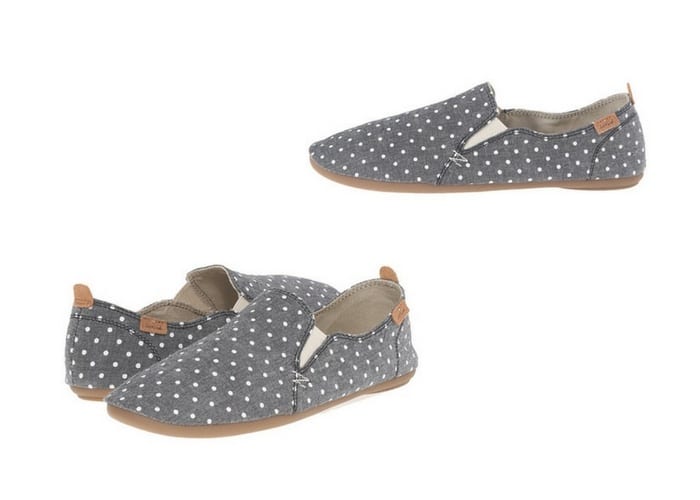 ↓ 13 – How to Go Sockless During Vacations
Denim shorts, loose tees, funky anklets, and sockless slip-on sneakers are perfect for summer vacations with your hair knotted up sleekly.
↓ 12 – Knee-Highs for Winters
Skin colored knee-highs or pantyhose become essential to prevent the cold in winters, particularly when going around sockless wearing boot cut pants and trousers. Find more inspiration from these fabulous Women's Outfits with Red Shoes.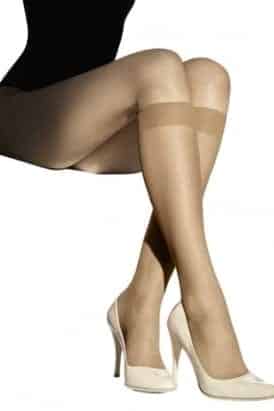 ↓ 11 – High Heel Pumps without Socks
When going to an office or a professional meet-up, nude hosiery becomes essential with short dresses to look modest and keep up the elegance.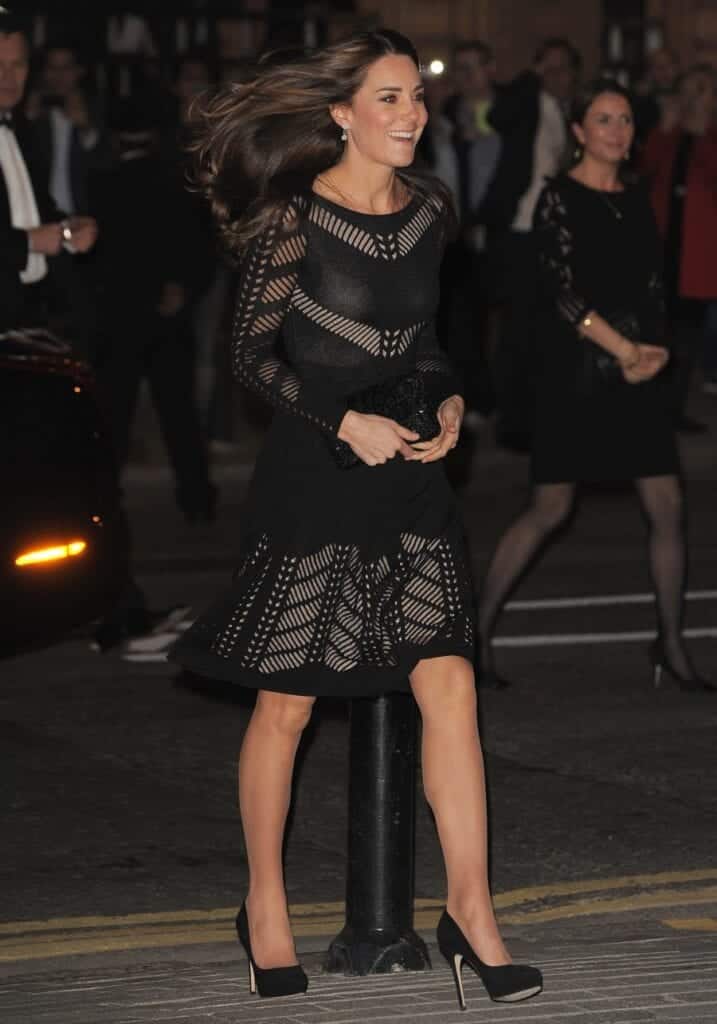 Via
↓ 10 – How to Avoid Blisters with Sockless Attire?
Cover up your big toe and the back of your feet with moleskin to keep them safe from blistering when wearing leather shoes or heels without socks or pantyhose.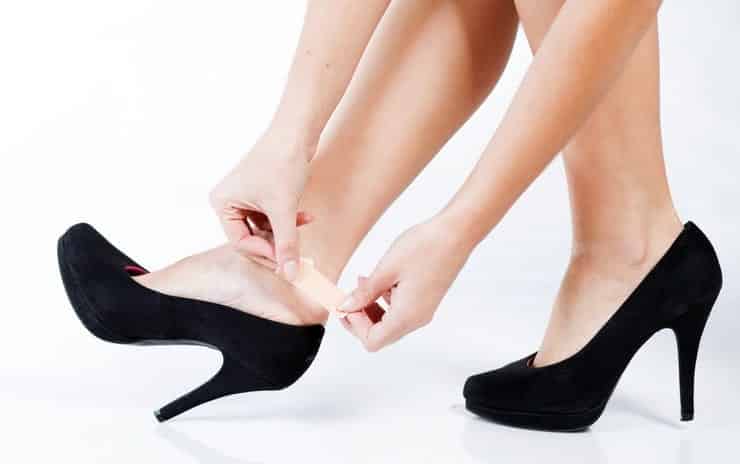 ↓ 9 – Heat Up to Make Shoes Wider
When wearing a new pair of leather shoes for the first time, try them on with socks and heat them with a hairdryer, which will make them adjust to your foot size in minutes. You can then take off the socks and enjoy your day in well-fitted, comfortable shoes.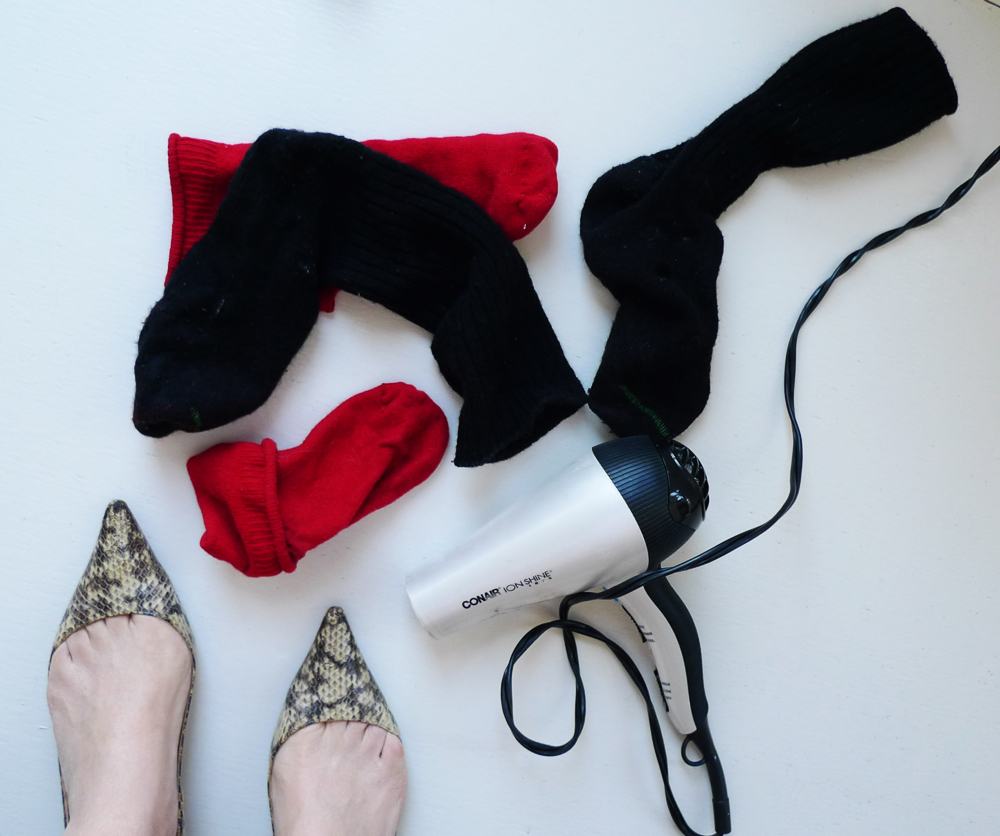 ↓ 8 – Winter Attire With Sockless Pointed Shoes
Pointed flat shoes look incredibly classy when worn without socks in winters, particularly if you're petite and tall. Do have a look at Shoes With Skinny Jeans for Women.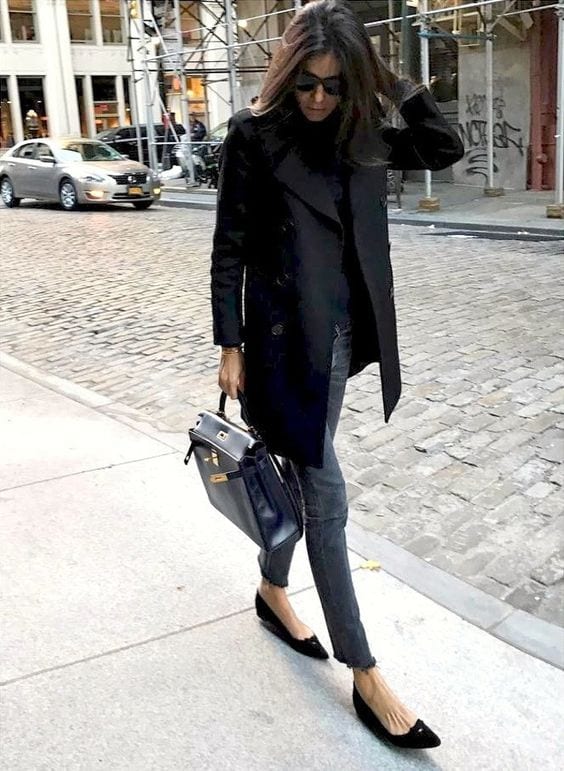 ↓ 7 – Lace-Up Ballet Flats Need No Socks
Young girls can slay lace-up ballet pumps without socks with circular and box-pleated skirts or casual ripped denim.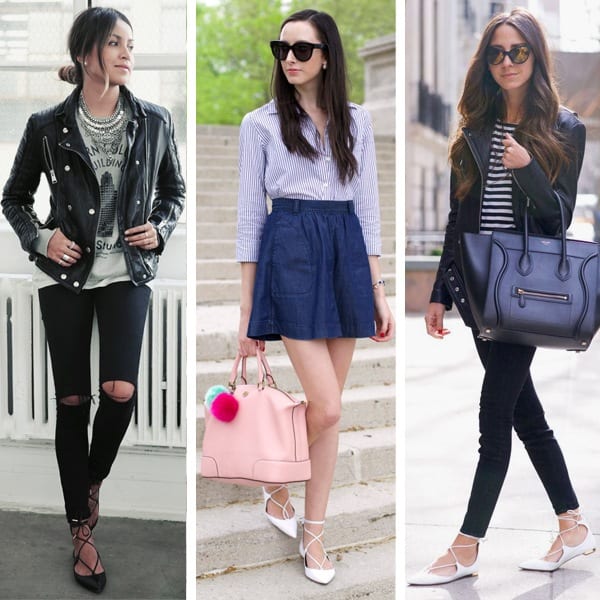 ↓ 6 – How to Wear Pumps in Summers?
Sockless pumps can be rocked in summers by the seashore or while traveling. Keep your blouse loose and neutral with faded denim pants rolled up at the ends. Here are Best Summer Footwear Trends for Women.

Via
↓ 5 – Casual Office Attire and Sockless Shoes
Straight denim pants can be worn with button-down formal shirts and simple mocassins without socks for a sophisticated office look. A blazer on top adds a professional vibe to your attire.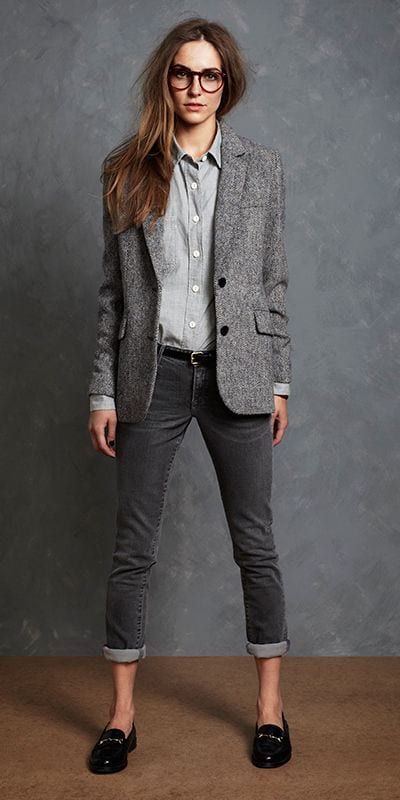 ↓ 4 – Sockless Shoes with Leather Jacket
Have your favourite no-sock Tom Boyish look with ripped denim and leather jacket paired with black leather loafers. Don't miss out on these Women Outfits with Oxford Shoes.

↓ 3 – Skinny Girl No-Sock Attire
If avoiding socks, skinny girls can go for pointed flat shoes in a neutral shade or converse Chuck Taylors with slim straight pants in a cropped cut and simple patterned loose shirts.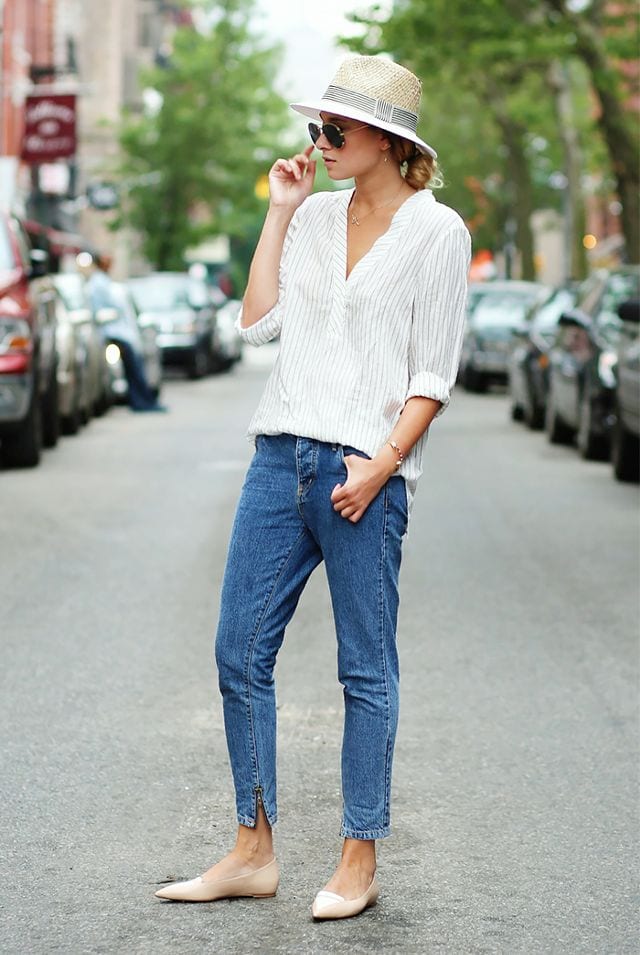 Via
↓ 2 – Loafers without Socks
Loafers are trending much nowadays and are the most stylish option for going sockless, especially Gucci's embroidered ones. Here are 16 Amazing and Comfortable Women Flat shoes/Loafers.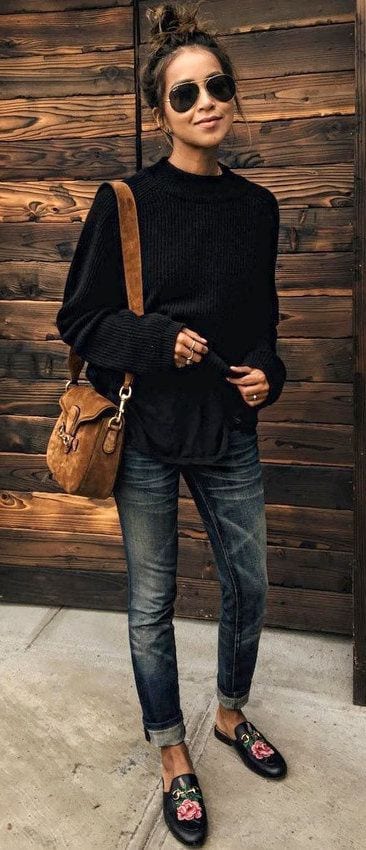 ↓ 1 – Sockless Shoes Options for Plus-Size Women
Plus-size ladies should go for pointed pumps with mediocre heels when abstaining socks, which will make their legs look toned and elongated.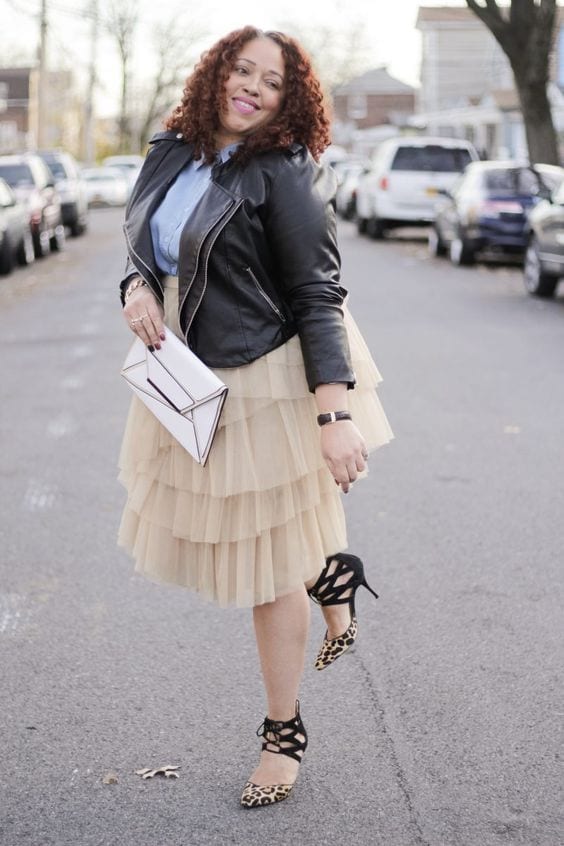 FREQUENTLY ASKED QUESTIONS
Q.

Are there any health issues associated with wearing shoes without socks?
A. Wearing shoes barefoot on a regular basis can have some profound health implications. Missing on socks might lead to the accumulation of bacteria that can infect any blisters or wounds already present on your foot. Sometimes, wearing sockless shoes leaves an everlasting sour smell, which takes days to subside. You might also be vulnerable to diseases like athlete's foot or fungus if you have sensitive skin. However, a fresh pair of peds will save you from all these hazards.
Q.

Is it okay to wear leather boots without socks?
A. The type of leather and your skin's sensitivity to leather plays a vital role here. One major drawback will be stinky leather and believe me when I say that it is not easy to get rid of the foul odor from leather. Also, stiff leather might leave blisters and terrible marks on your feet, more specifically, your toes. Hence, even if it is allowed, the hassle is not worth it.
Q.

Is it trendy to wear athletic shoes bare feet? 
A. Athletic shoes are often worn while working out or doing sports, which eventually leads to excessive sweating; thus, it is advised not to jump in athletic footwear without socks. Socks will work as an antiperspirant absorbing excess debris and keeping your feet fresh and comfortable. However, women with less oily feet can wear sporty shoes without socks for limited hours.
Q.

Which shoes look best without socks?
A. Loafers and sneakers look best without socks. Also, high-heeled pumps or any other formal shoewear often abstain from putting on socks. A traditional look will lose its elegance with unwanted socks.
Q.

What are the cons of putting powder on your feet or in your shoes?
A. The excess sweat will mix up with the powder and leave your shoes messy. Moreover, talc or foot powder does not last for more than a few hours, and your feet will eventually begin sweating again. It's wiser to use powder for short durations only.