80s Fashion For Men. They say legends never die, and I couldn't agree more. '80s-inspired outfits have made a major contribution to fashion. 1980s outfits are timeless as some garments still managed to resurface decades later, with new things to offer alongside the old, classic styles. Bomber and leather jackets are just a few examples.
People were in a rough patch in the 1970s, with the Vietnam War causing problems and economic imbalance. The world was unstable until the '80s emerged with new interesting things to offer, including '80s fashion.
Since then, the entertainment industry boomed, and many Americans signed up for cable service. MTV also came out in 1981. This is why the music and film industries influenced '80s fashion a lot. Regardless of what genre you're into, you'll always find icons that can serve as inspiration. Aside from Michael Jackson, icons like Johnny Depp, John Travolta, David Bowie, and Tom Cruise also had their moments in the '80s.
How Did Men Dress In The '80s?
1980's men would claim that fashion in their time was all about wearing outfits with striking patterns, vibrant colors from designer brands like Ralph Lauren and Prada. Well, that's not always the case, as labels didn't matter much. But their profession, interests, and lifestyle all had something to do with their style.
Men from the '80s described the outfits of their time as bold, colorful, and exaggerated, making the '80s the most distinct era in the history of fashion. In the '80s, men wore outfits ranging from hip-hop silhouettes to preppy styles. And hairstyles, including perms, mohawks, buzzcuts, and mullets, were popular.
When To Wear '80s Outfits
Today, men try '80s-themed outfits for particular reasons – either for the sake of gram (hashtag feed goals) or to relive nostalgic memories of their youth.
Where To Buy '80s Outfits
Regardless of your reason, you must consider a few important pointers before shopping. As such, pay attention to color, pattern, and fabric. You can find all sorts of '80s-themed clothes on some websites like FunWirks, Rusty Zipper, and Rokit UK.
How To Style '80s Outfits?
Now, let's look at some of the best 80s style outfits you can still recreate today without looking out of place.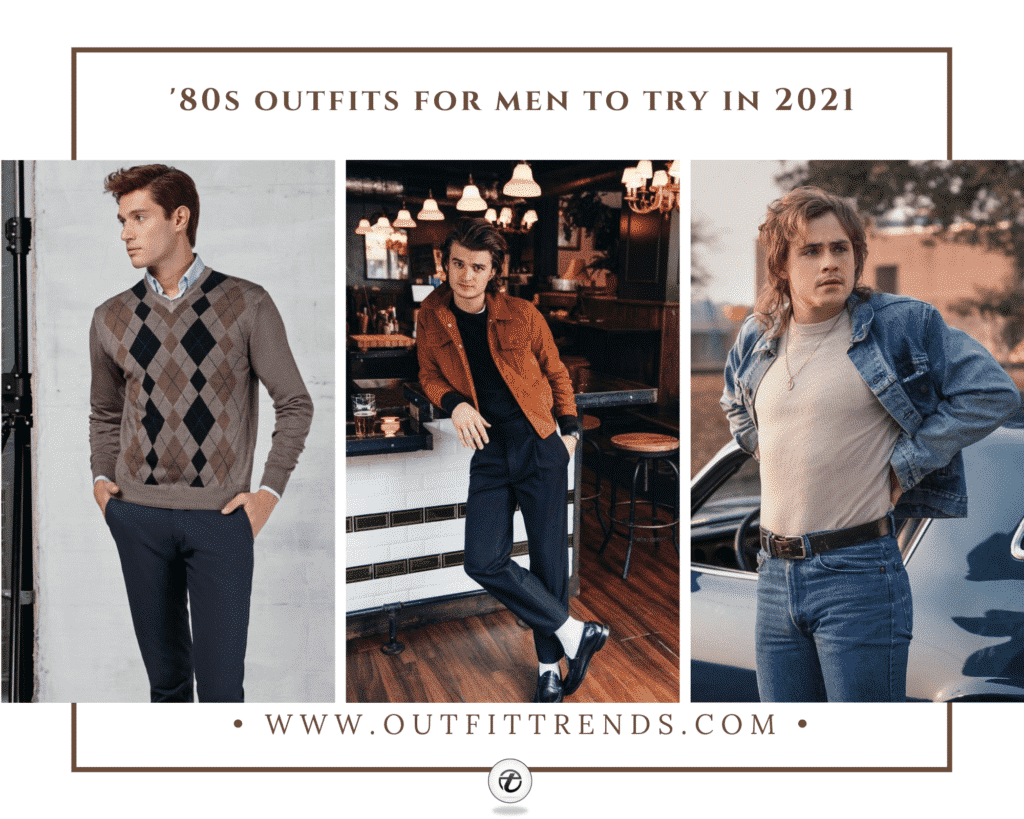 ↓32 – Band T-Shirt
Ralph Lauren and Tommy Hilfigers are like two of many brands that pioneered this trend. Along with this are the band tees that became common as new genres popped up. And oversized printed shirts allow the individual to tailor their style of the print. Opt for colors like green and brown. Here are some more Cool & Stylish Bermuda Shorts Outfits For Men This Season.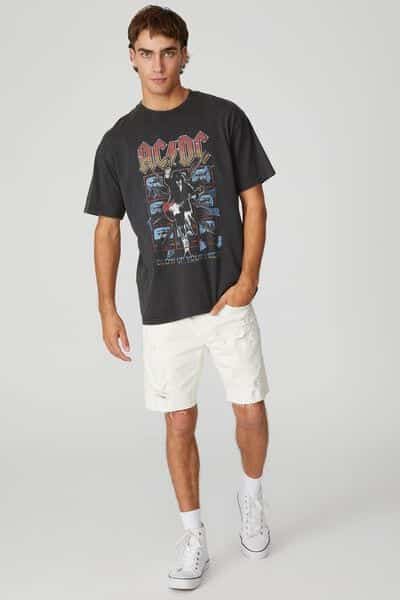 ↓31 – Bomber Jacket
Familiar with air force bomber jackets giving off military vibes? That's what men wore in the '80s. But let's be clear that the '80s didn't invent bomber jackets as their origin dates back to World War 2. You can still wear a bomber today without a hint of cliche. You can get a casual style like a letterman/varsity jacket for a preppier look.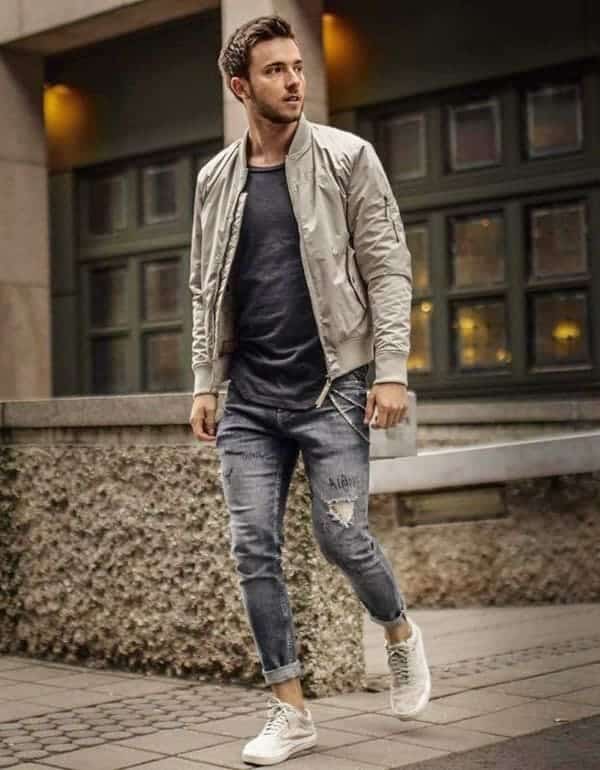 ↓30 – Baggy Jumper And Jeans
You would probably see this only in retro-themed parties. Back then, men wore jumpers in flashy colors and patterns. But today, I would suggest you opt for something laidback in design.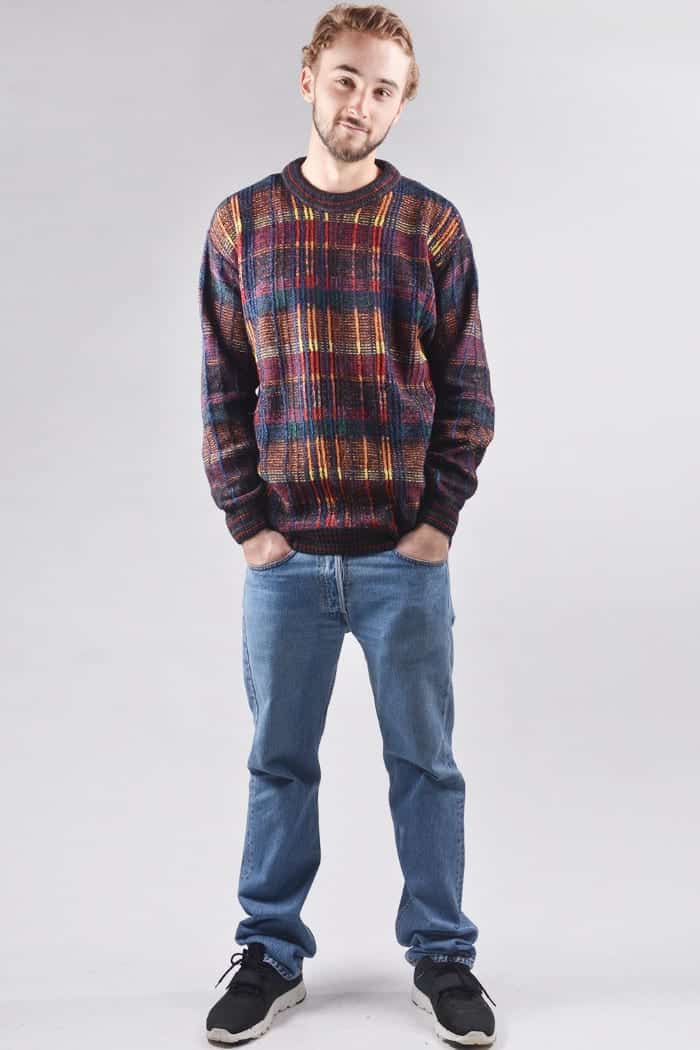 ↓29 – Hawaiian Shirt
These outfits are coming back. In fact, they're already here, as we can see celebrities like Justin Bieber in Hawaiian shirts. Having a thick mustache makes this shirt even better. Do check out these Floral Shirt Outfits for Men.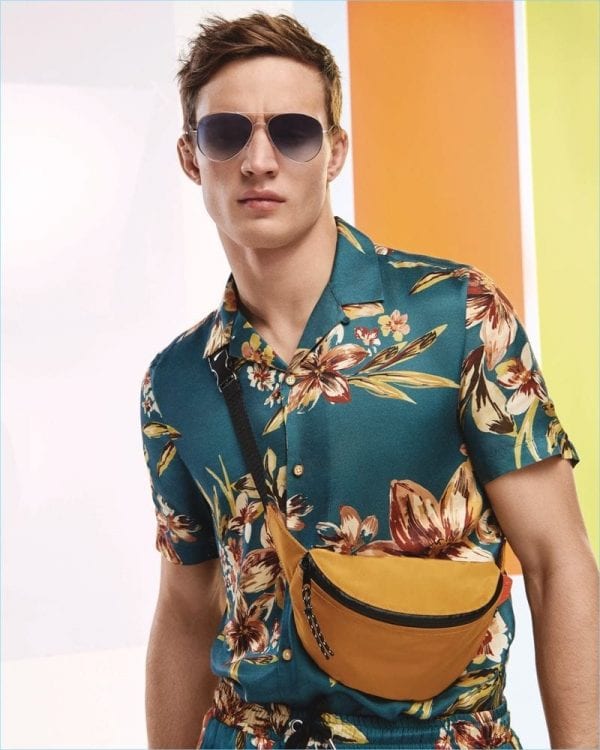 ↓28 – Double Denim
This is also called the Canadian tux, which is generally considered as a fashion faux pas today. But in the '80s, it's the exact opposite as men wore them all day without embarrassment. If you are willing to prove the haters wrong, defy the norm by rocking denim-on-denim, but choose quality selvage jeans.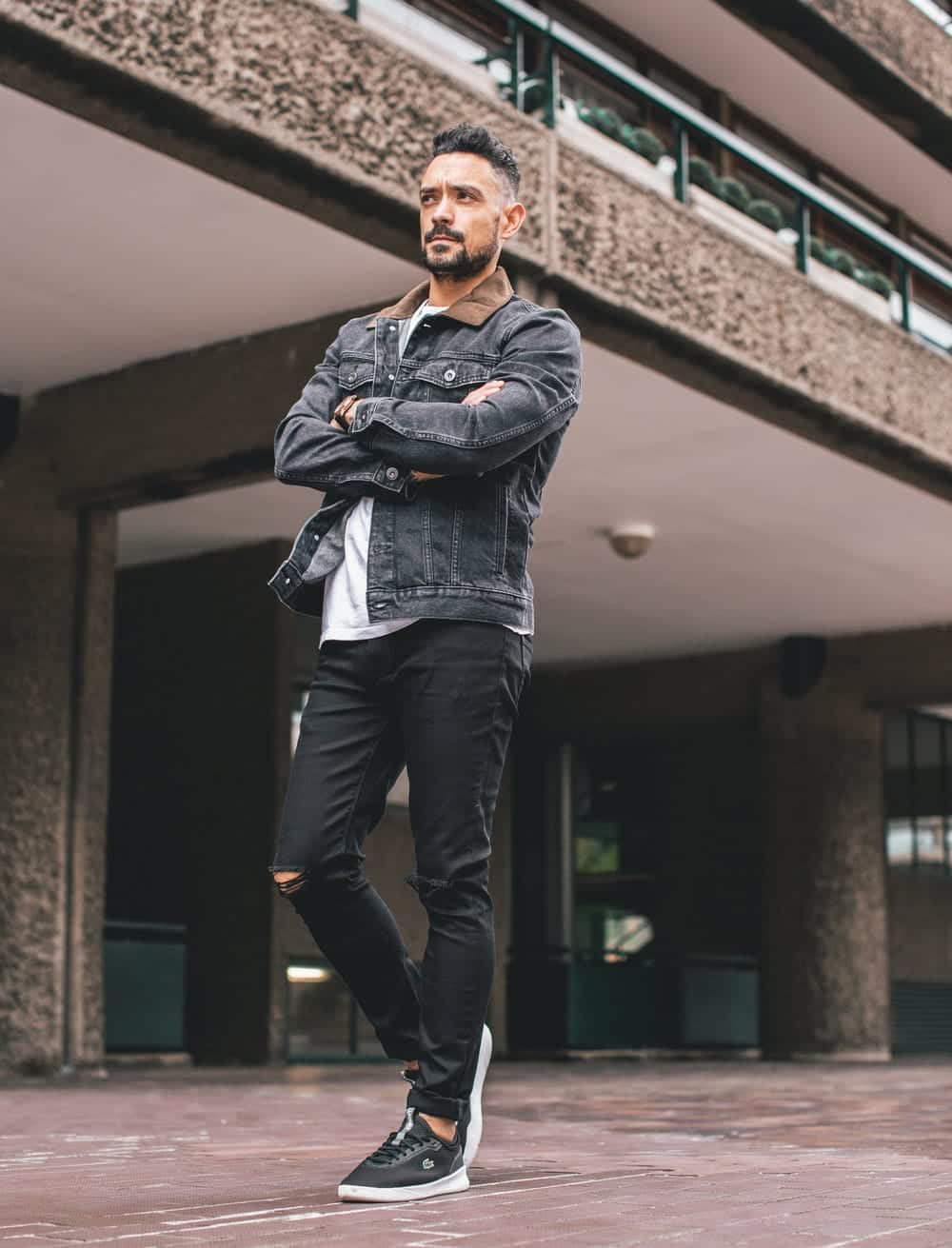 ↓27 – Athleisure In The '80s
Just to be clear, athleisure came before '80s fashion. Tracksuits, for one, are under this category. Find quality workout clothes and gymwear in brands like Nike, Adidas, and Lulu Lemon.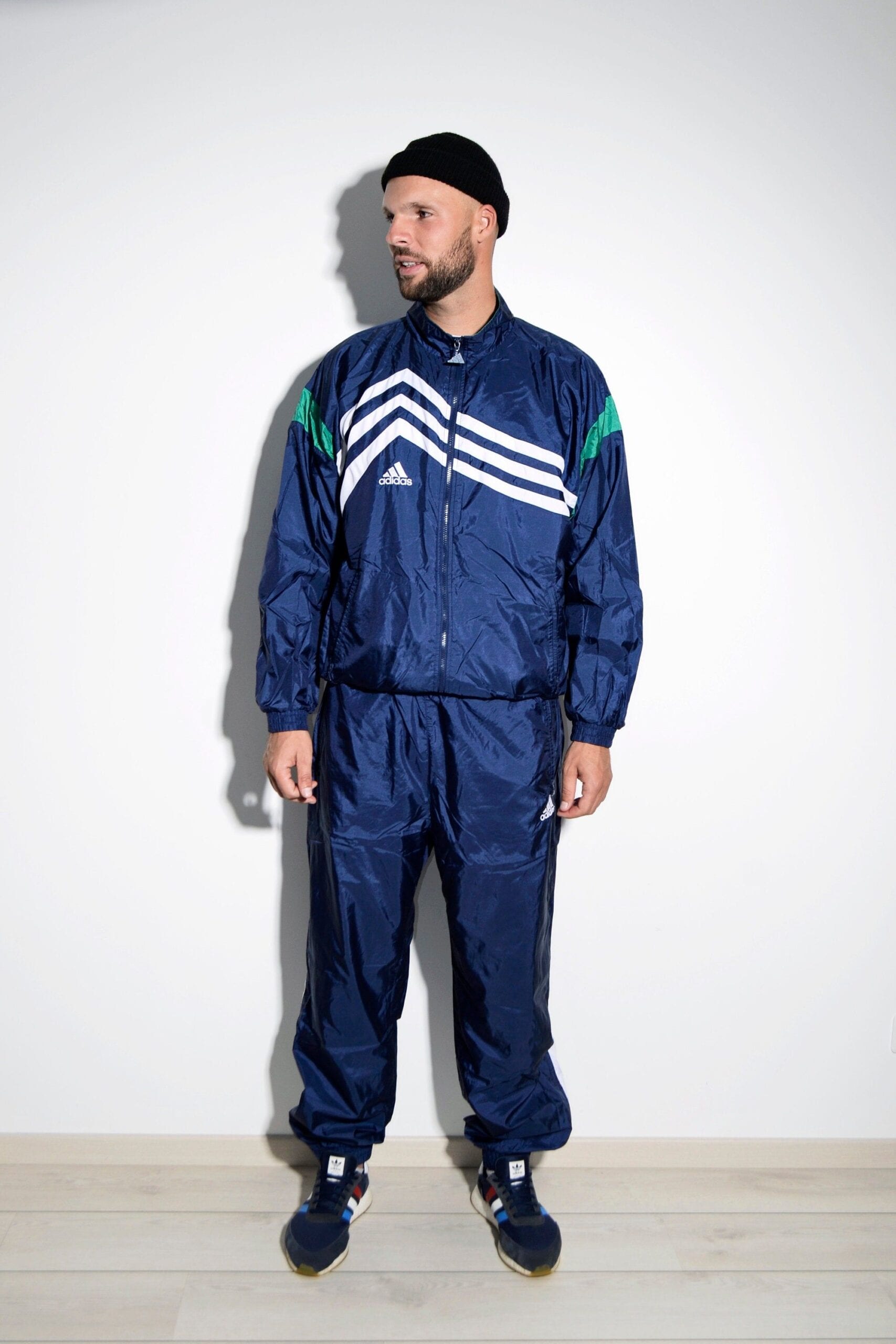 ↓26 – Neon Colors
Also called "fluorescent," neon is everywhere in the '80s. From signages to movie screens, neon outfits are fashionable enough to make a comeback. Today we look at neon colors, and we get reminded of the good old days. I mean, it's like the branding of '80s fashion.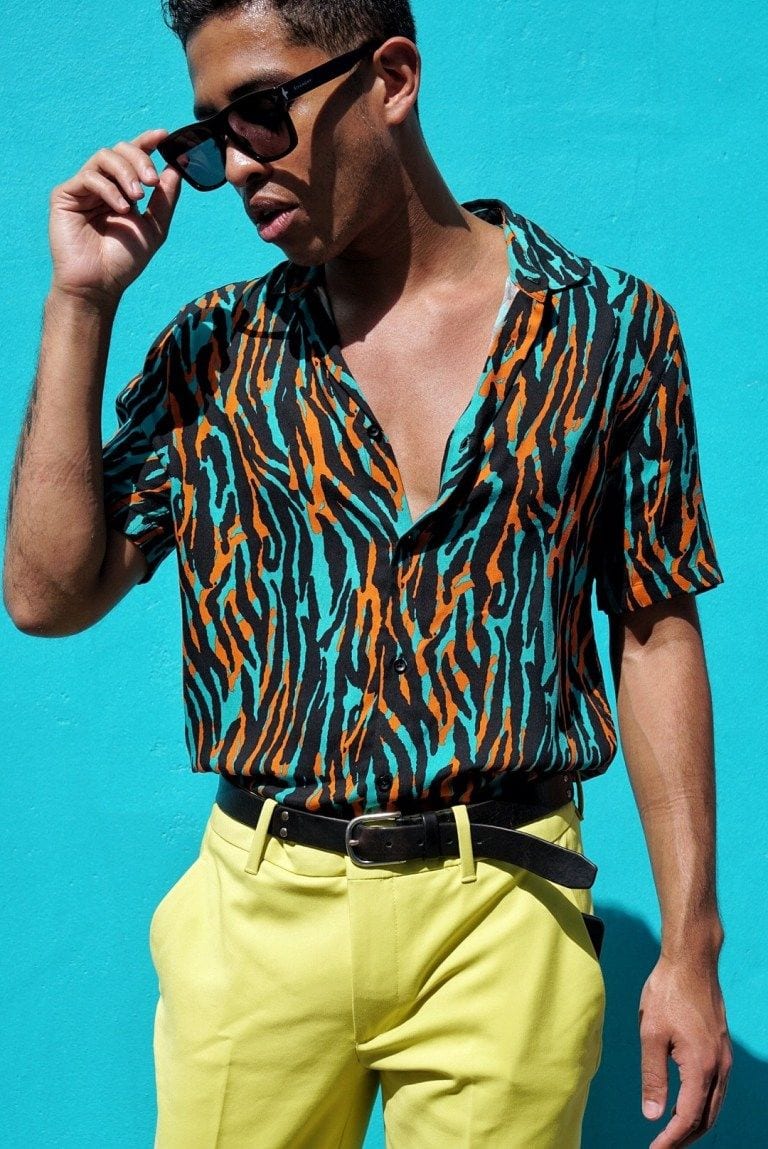 ↓25 – Suit In The '80s
Most suits in the '80s involved single-breasted coats. The less formal style involves wearing patterned sports coats like plaids, pinstripes, and herringbone. This was like the men's uniform in the 80s, but it's also used nowadays as a style statement. Most designs today feature sharp cuts and wide shoulder pads. This can be your business-casual staple. And if you plan on wearing it regularly, a trip to the tailor would be a good idea.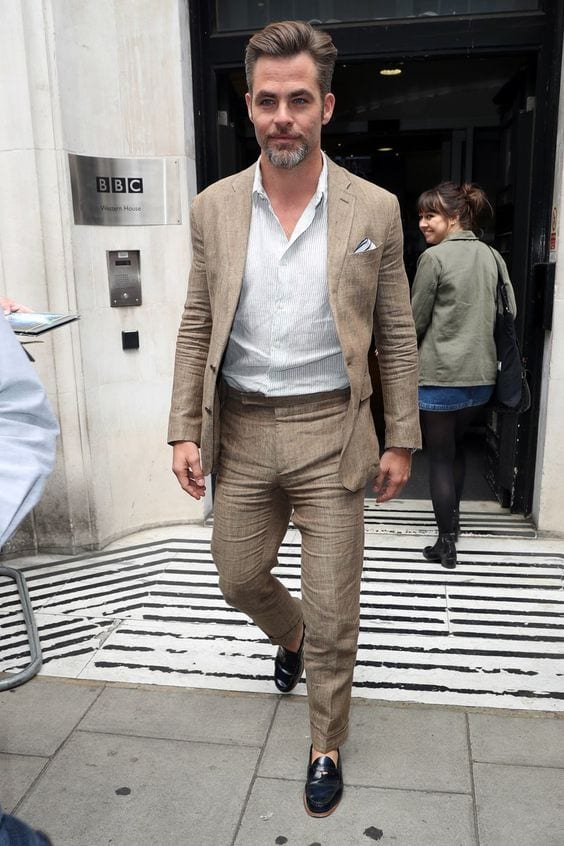 ↓24 – Parachute Pants
Slim-cut nylon pants with zippers on the legs, yes, they are a thing in the '80s. Parachute pants were primarily seen in Techno music breakdancers before being a fashion mainstream item. This is made of the same material used in windbreakers. They are different from harem pants, which, by the way, did not become a trend until the '90s.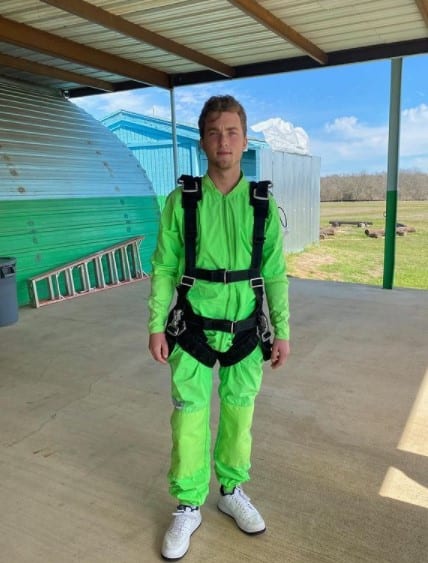 ↓23 – '80s Casual Outfit
The typical dad outfits we can see today cemented the '80s fashion. To try this style, start with windbreakers, bomber jackets, or sweaters. Here's our complete guide on Most Popular Casual Outfits Ideas for Men.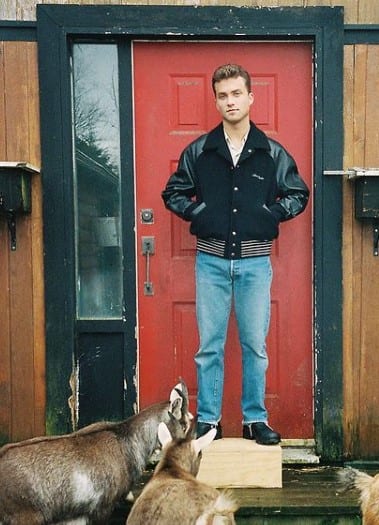 ↓22 – '80s Hip-Hop Culture
Try this look by getting some baggy pants and sportswear pieces, which we can call today "contemporary streetwear outfits."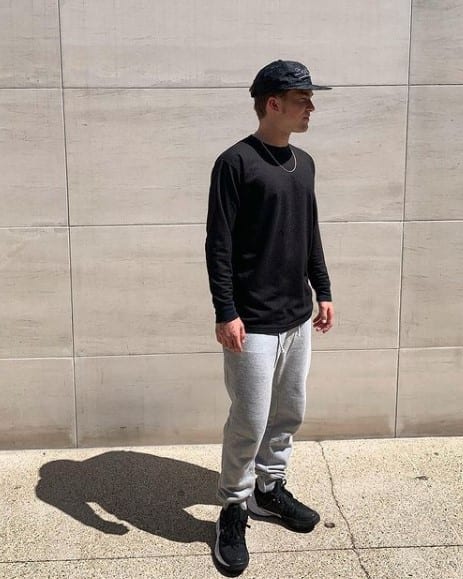 ↓21 – '80s Preppy Fashion
This style was like a hybrid of hip hop and preppy fashion back in the '80s. It's just preppy outfits used brighter colors than hip hop. Here are some more Preppy Outfits for Guys.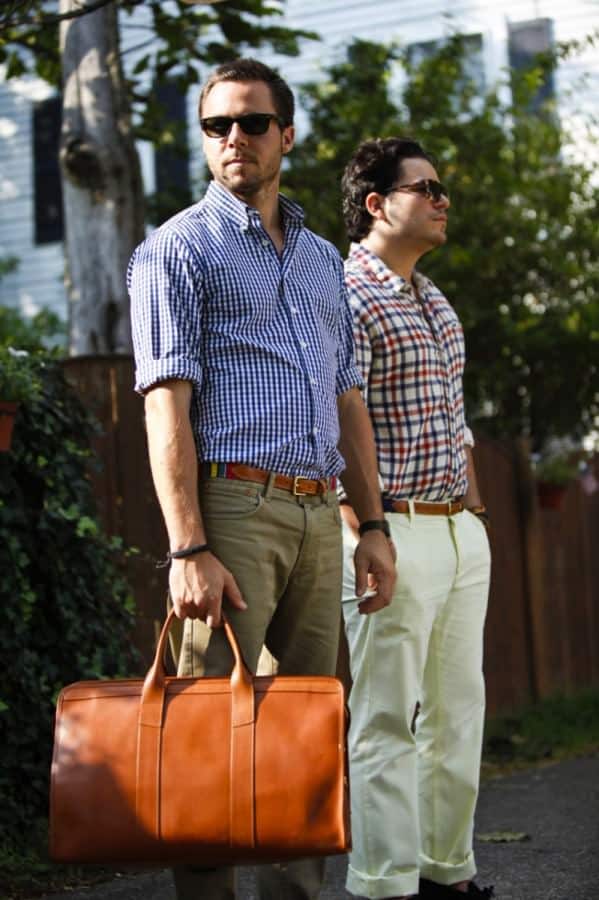 ↓20 – '80s Summer Style
Summer style got most of its inspiration from preppy style. To try this look, get bright-colored shirts, pants, or shorts (better).
↓19 – '80s Rock Fashion
This style involves the use of iconic hairstyles, leather jackets, boots, and ripped jeans.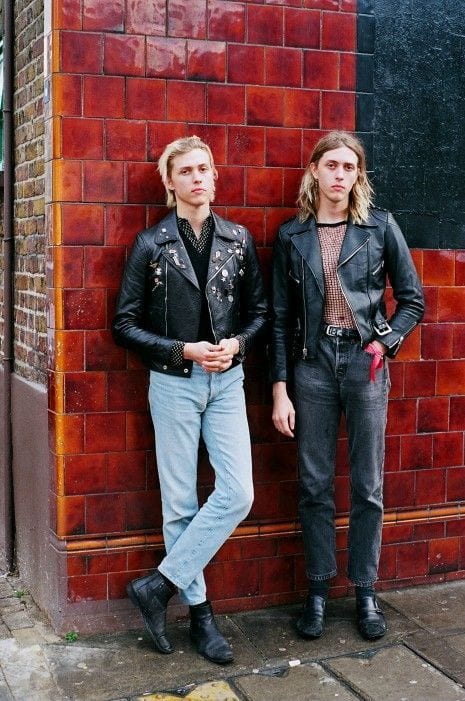 ↓18 – '80s Punk Culture
In the 1980s, punk culture fought against consumer culture, and just like hipsters, they don't like the mainstream market. And you can tell them by just looking at their outfits. Punks wore DIY clothes, with safety pins and chains on them. Weird as you may think. To try this look, you must have the guts to don hairstyles like a dyed mohawk or pixie cut.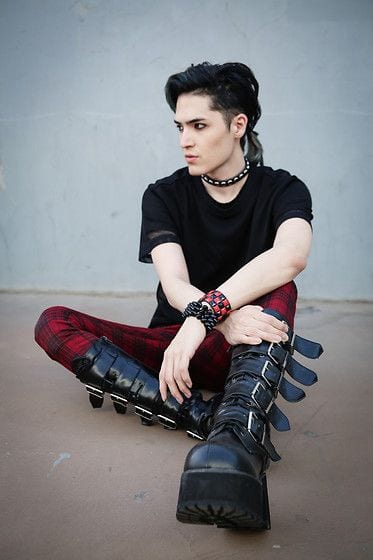 ↓17 – For Plus-Size Men
The '80s fashion was also known to be rich in bold and bright abstract patterns, and the shirts won't lie about it. Memphis-style patterned shirts were popular in the late '80s among teens and young men.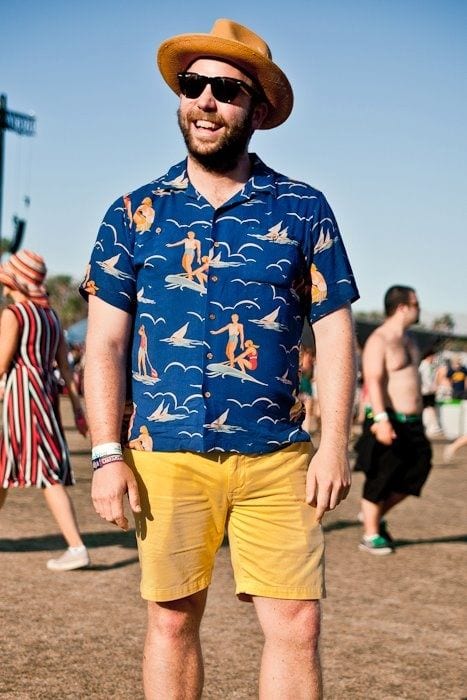 ↓16 – Stranger Things Outfit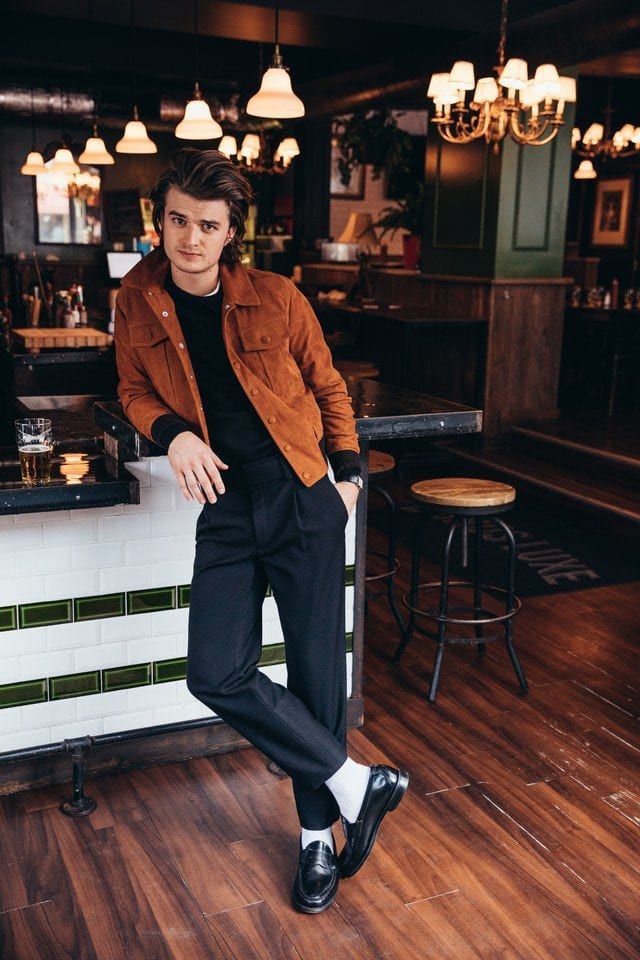 ↓15 – Jeans
In the '80s, loose and baggy jeans were popular, and Levi's, Lee, and Wrangler made sure of it. What made them unique is their fabric treatment and the functional waistband. '80s men wore jeans with pleats, but you can't do that today without getting mocked. So instead, opt for a stone-wash or acid-wash design with a high waist, and tapered leg, and cuffed ankles. Jeans with cargo pockets are advisable, as well.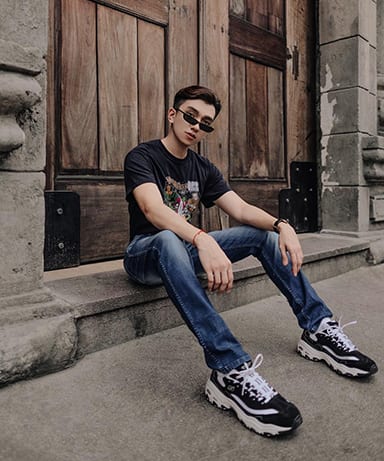 via
↓14 – Sunglasses
This is the era in which Tom Cruise flaunted his Ray-Ban's Aviator sunglasses in "Risky Business."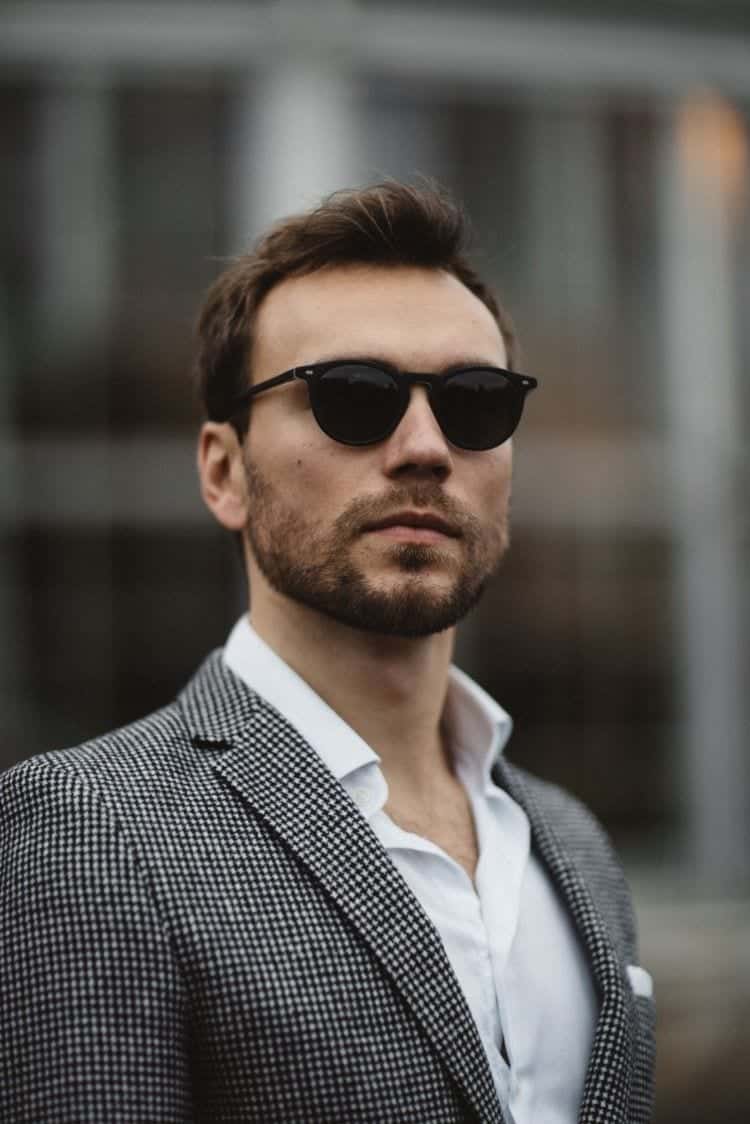 ↓13 – 1980s-Inspired Hairstyles
A slicked-back hairstyle is suitable for the office and other business-related situations. And for more casual occasions, it's ideal to opt for the mullet, with short hair in the front and the sides and long hair in the back. Some men would also go for curly hair by getting perms on short hair and maintaining tight coils all around the head.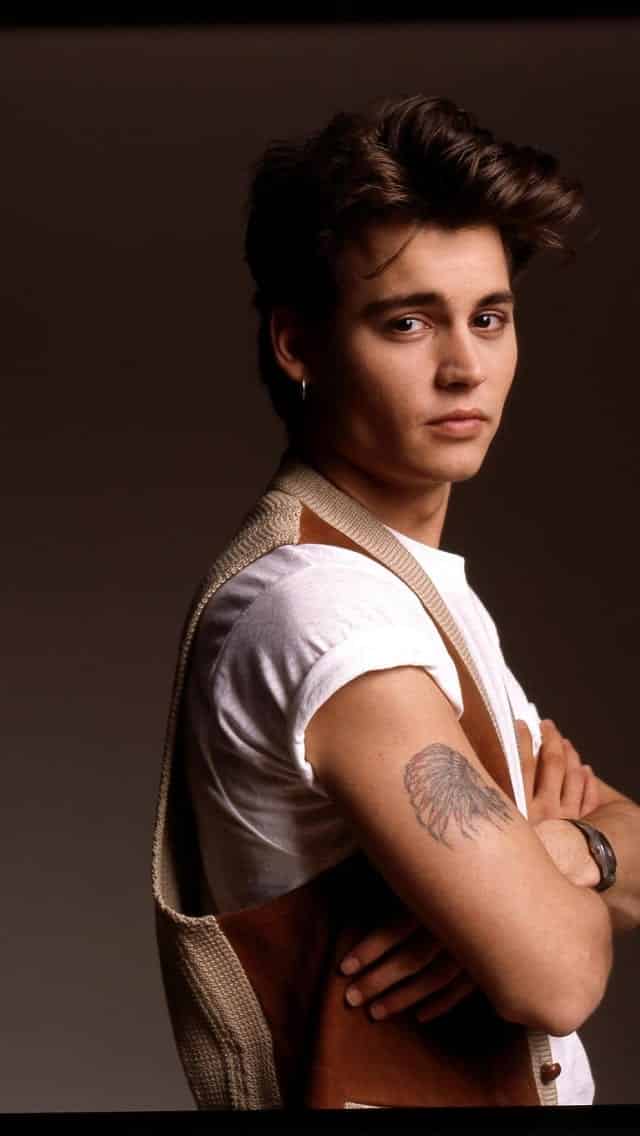 ↓12 – Michael Jackson Outfit
Music icon, MJ, played a significant role in popularizing '80s fashion. From leather jackets to loose tops and baggy flared pants, he really took the stage with his unique sense of style.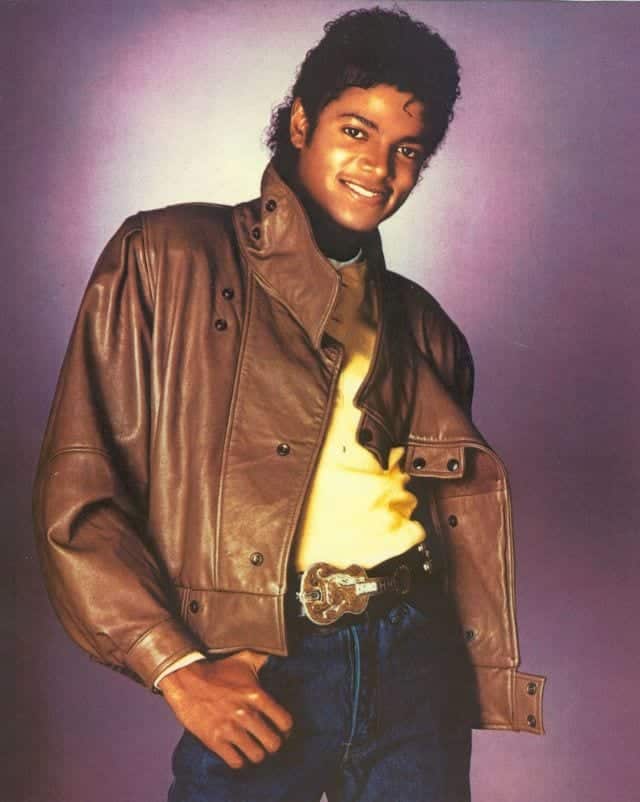 ↓11 – '80s Outfits For Boys
Just like grown-up men, kids can rock '80s outfits despite their age. In fact, outfits like shirts and polos look great on them. Accentuate with bold colors and loose-fitting shirts.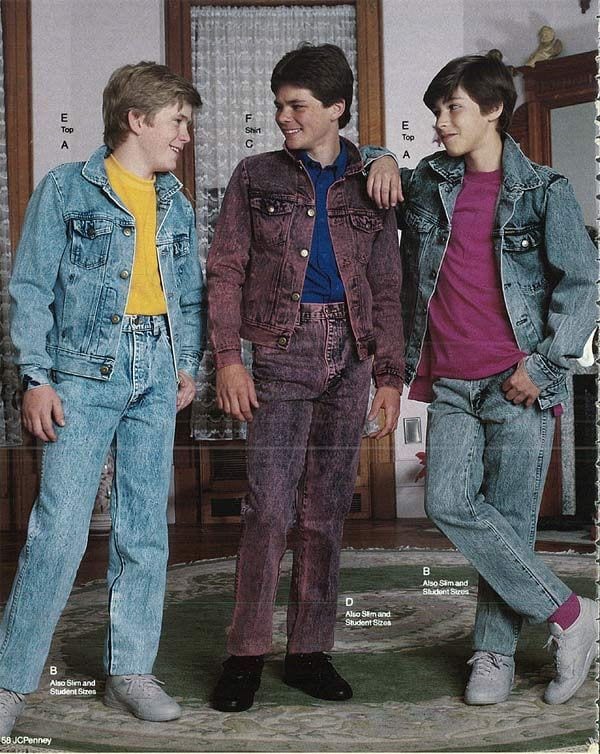 ↓10 – Grunge Vibe
This style was made famous by Kurt Cobain in the '90s, but its origin dates back to the '80s. It's the exact opposite of what we call fashion today. The point here is to look like you don't care about anything, especially judgment from others.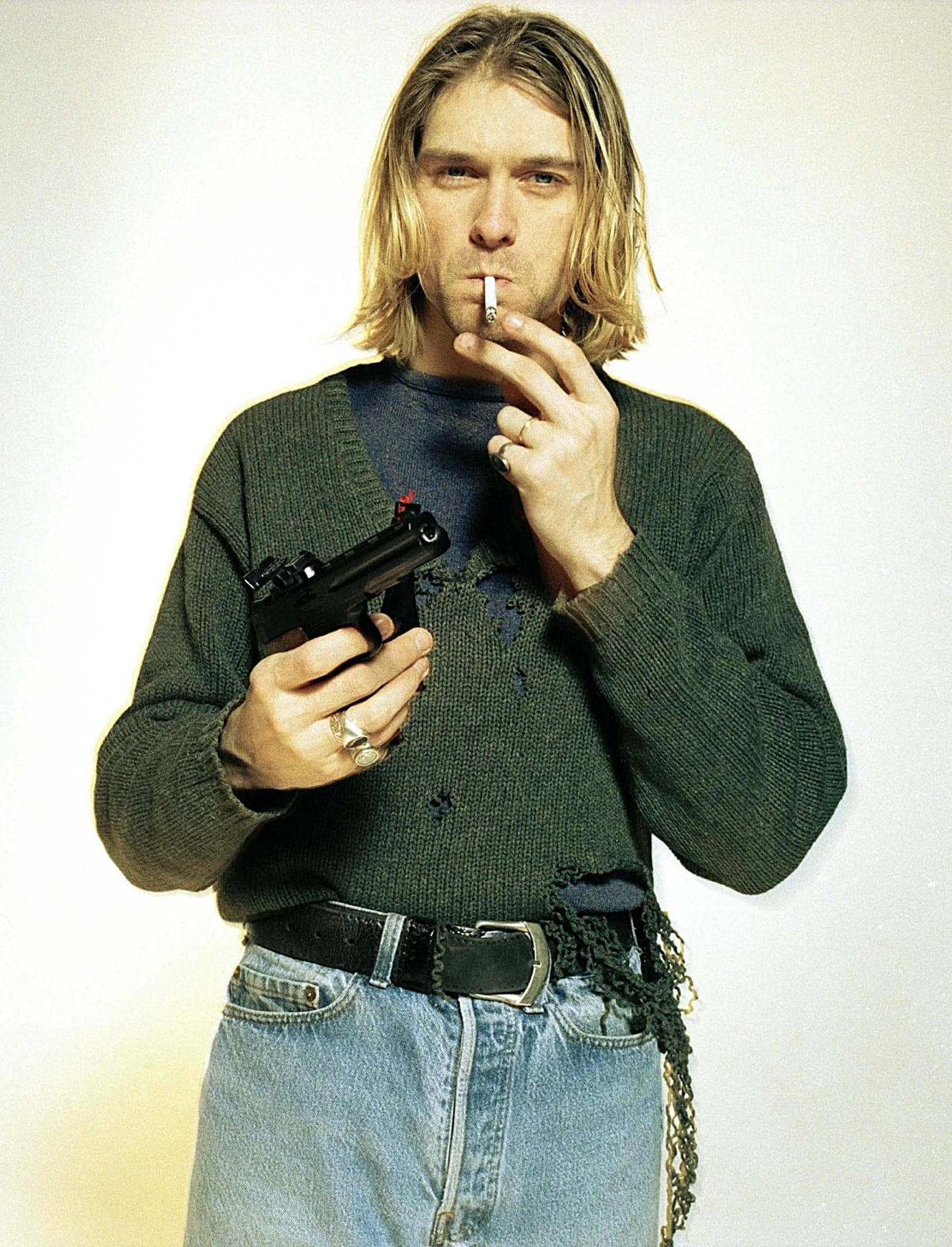 via
↓9 – Denim Jacket
Oversized denim jackets in the '80s were a big deal. Today, it's better to get one with pockets and brass buttons to achieve the '80s vibe you want. You can also consider cuffing the wrists for a fashion-forward appearance. Do check out our fab collection of Denim Jacket Outfits For Men.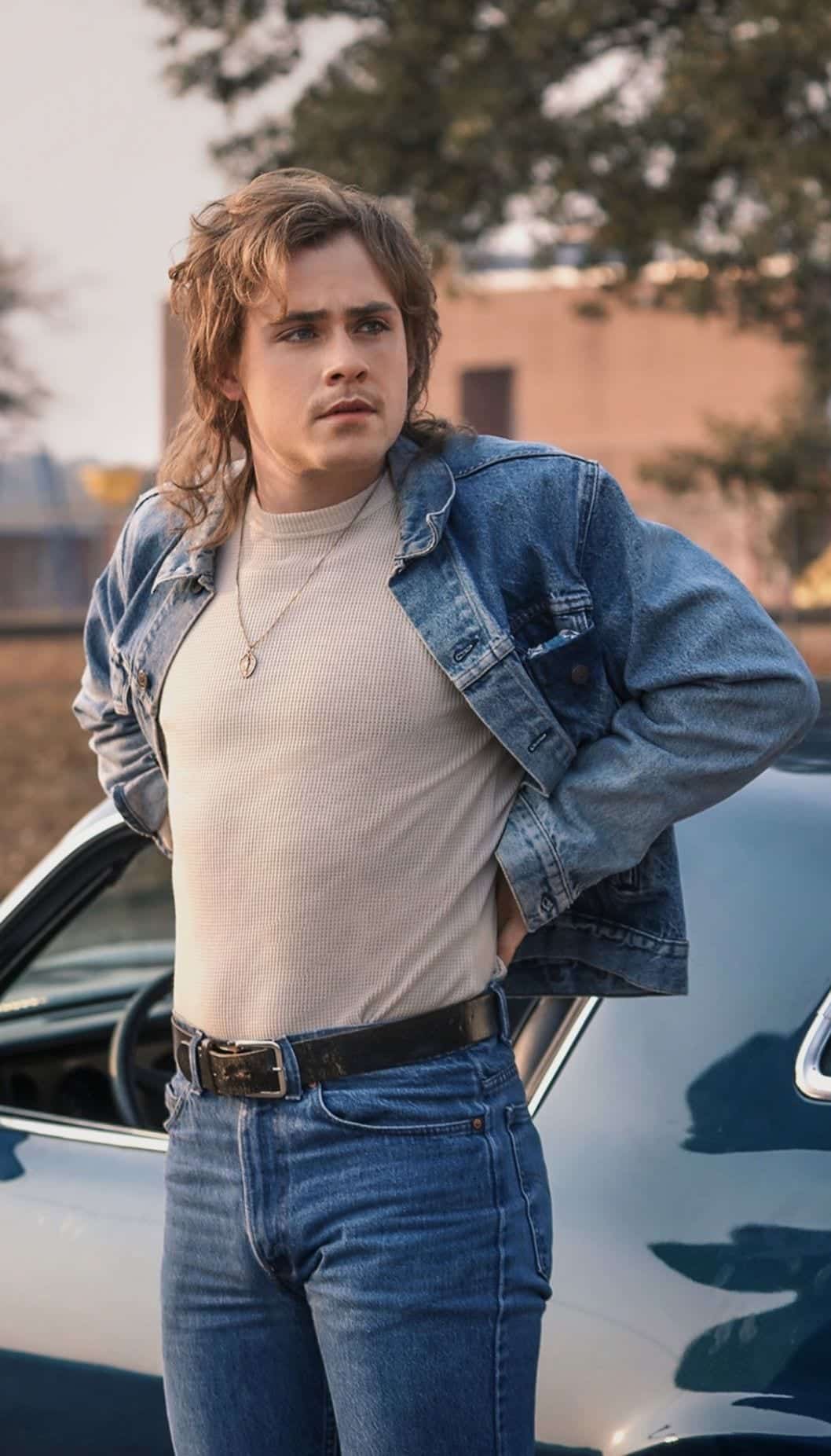 ↓8 – Dress Pants
Unlike jeans, pants in the '80s didn't have cuffs. And dress pants are made of various materials like double knit polyester, cotton twill, corduroy, and wool. They also have the usual waist design with straight legs and loose thighs. And you can see most men wearing flat front pants by the end of the decade. Pants were available in basic hues like black, khaki, navy, and grey, and there's nothing more suitable than these colors to match the suit jackets.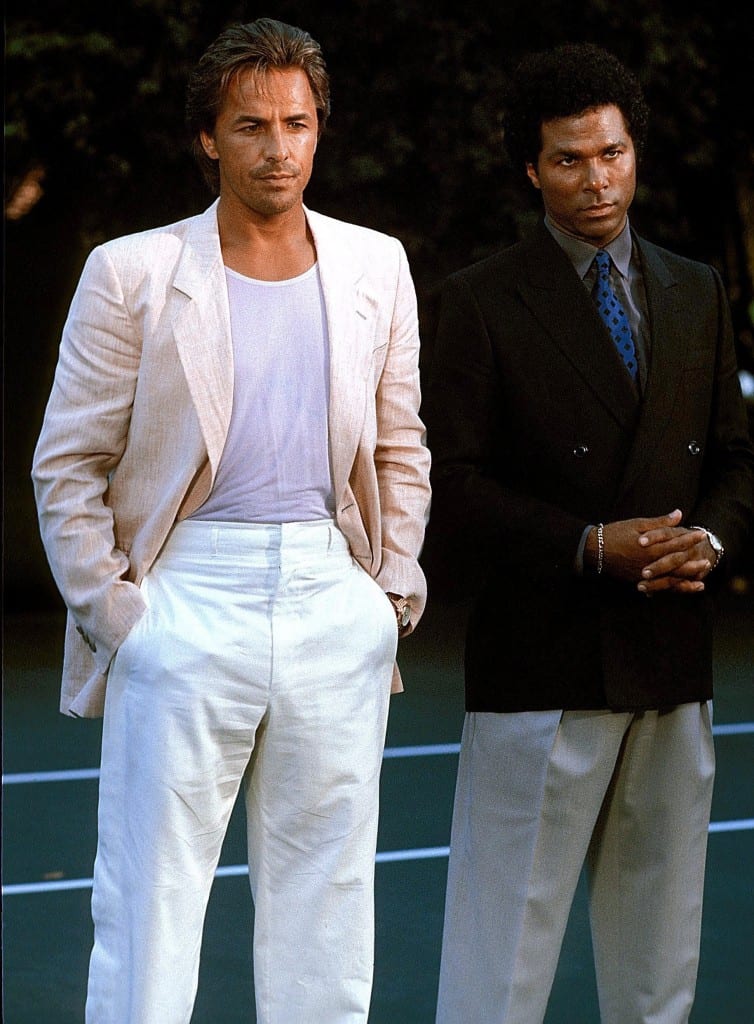 ↓7 – Shorts
The 70s trend of shorts had a sequel in the '80s. Mid-thigh level shorts were popular with younger men, while knee-length favored mature men. They came in various colors and fabrics like knit, cotton, and of course, denim. These garments are usually teamed up with pieces ranging from button-downs to knitwear.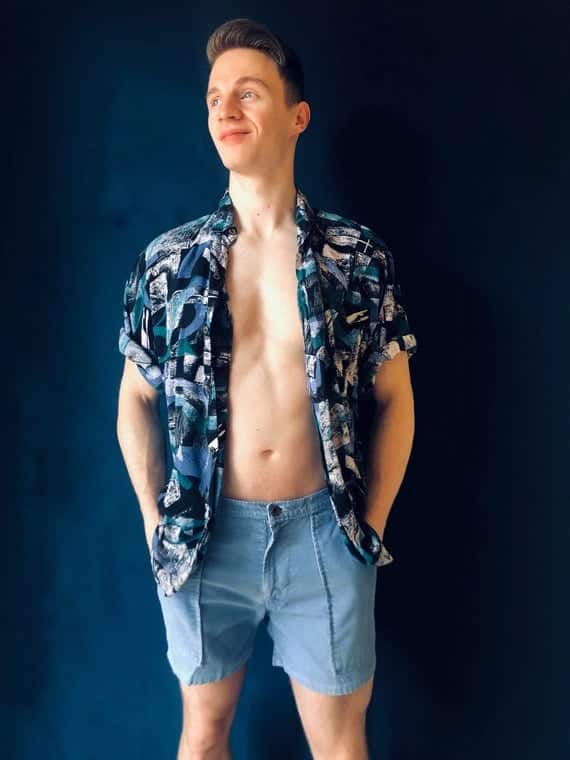 ↓6 – Bandana Outfit
Bandanas, mostly worn as headbands, were a fashion statement in the '80s. Bands including Metallica helped make it popular to the point that men started to copy the style.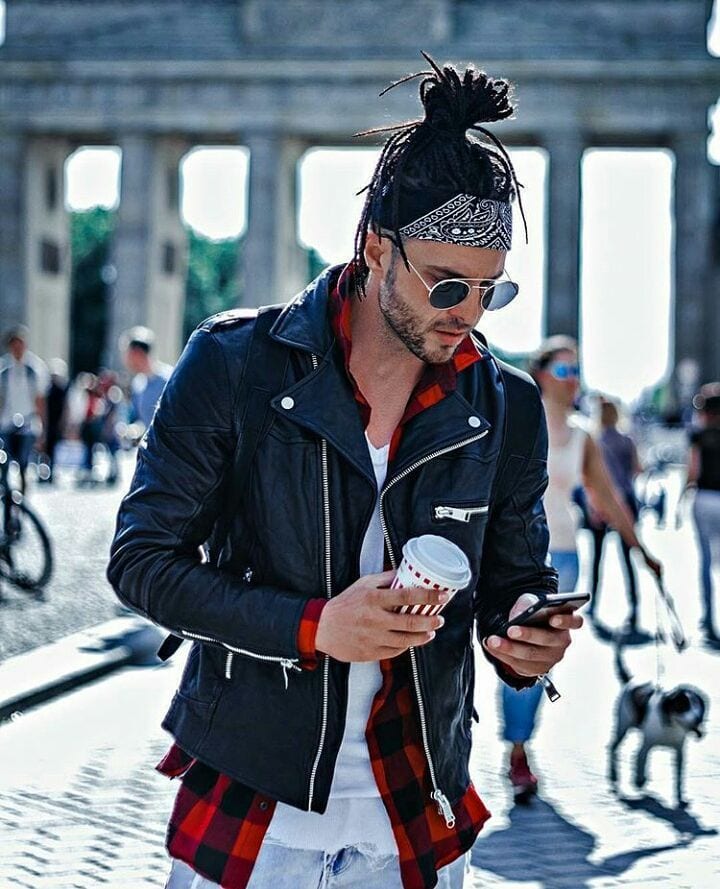 ↓5 – '80s Shoes For Men
High Top Sneakers like Air Jordan is like the footwear staple of the '80s – thanks to Michael Jackson, who birthed it. Apart from sneakers, Chuck Taylor All-Stars, which were then labeled retro, are now back in business. Other options include Doc Martens, and when the loafers became famous in the '80s, men tend to skip wearing socks.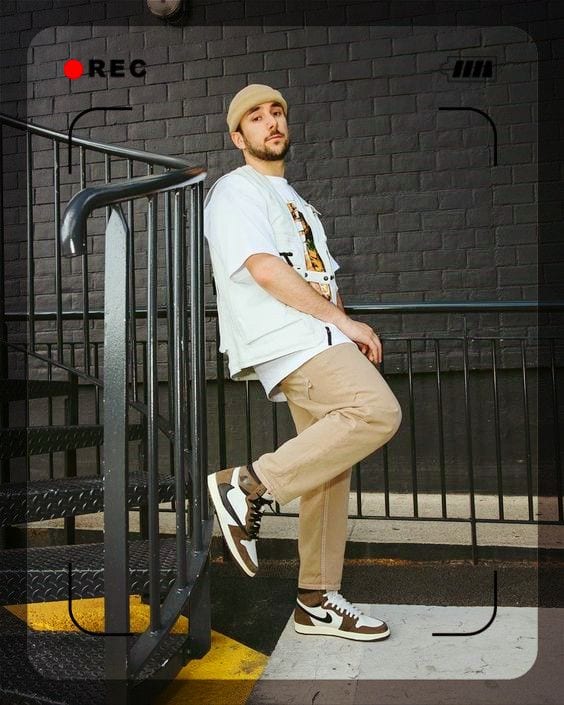 ↓4 – Summer Suit
It was like every man had at least one Miami outfit for the summer season, like a lightweight summer suit in bright colors.
↓3 – Ugly Sweater Trend
For preppy men of the '80s, hand-knit sweaters were an essential piece for layering, especially in fall and winter. Most sweaters are in the form of either a pullover or a jumper. They come in different styles- turtleneck, V-neck, and crewneck. In addition, cardigans were also part of knitwear, and we can see men wearing them today in both casual and business-appropriate situations.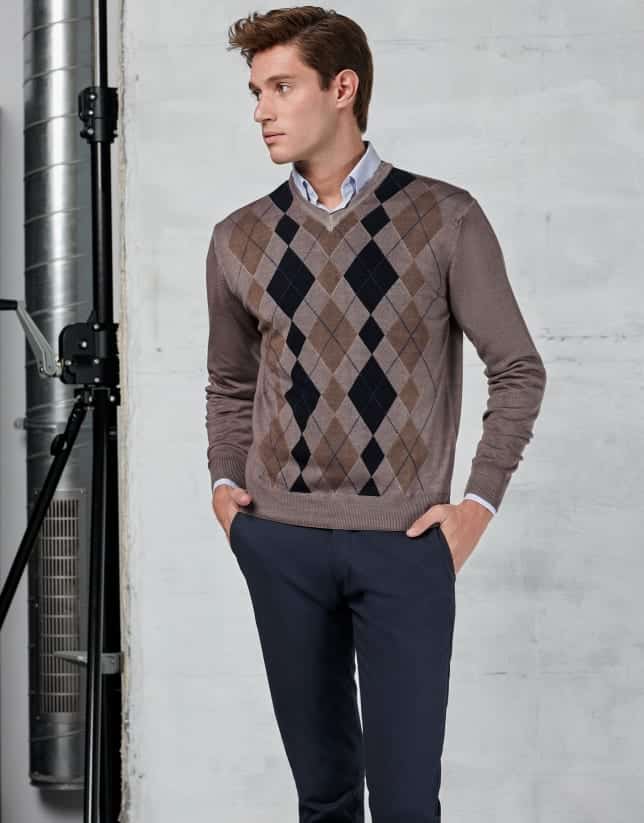 ↓2 – Sweater Vest
Opt for a "Country Club" look by donning a sweater vest. Although most sweater vests were V-neck pullovers, this outfit comes in patterns like argyle, solid pastels, and cable knits.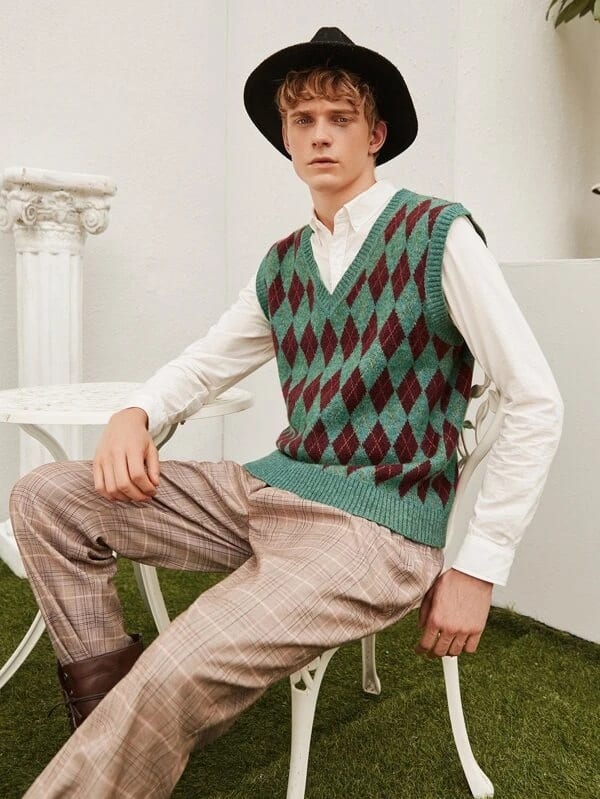 ↓1 – Ties
Ties are popular outfit add-ons in the '80s, especially for businessmen. They come in diagonal stripes, dots, and paisley. Men used ties to express personality and style, which are common thing in the '80s.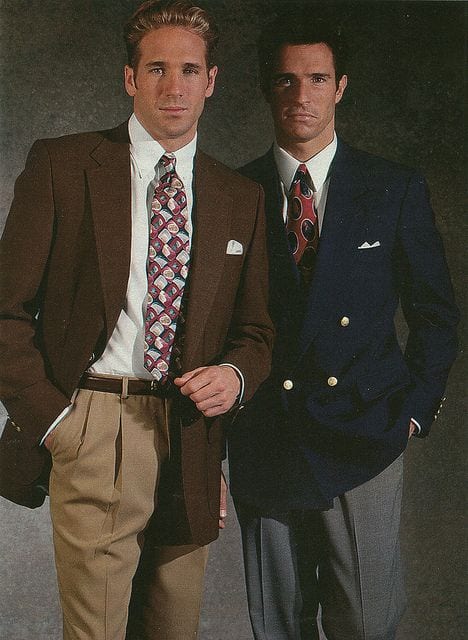 Men's fashion in the 1980s meant something, and men didn't just wear such outfits for no reason at all. They used fashion as a way to express their creativity and individualism. Styles in that era differed from one subculture to another, like punk and hip-hop, for instance. Outfits were either their choosing or inspired by certain music or movie icons. Indeed, outfits like leather jackets, bandanas, and high-top sneakers are still in-vogue today and aren't going out of style anytime soon.
Frequently Asked Questions
Q. Is '80s fashion more popular than '90s?
A. The '80s is one of the eras of fashion. Cemented by subcultures including punk, rock, and hip-hop, I can say that it's not so different from the '90s style, and nothing is better than the other. Most outfits from the '80s survived and resurfaced in the '90s until today. Elements of the media influenced the '80s and '90s fashion as music and movie icons helped make them popular. Bomber and biker jackets, as well as jeans and suspenders, are still a thing today, and they're not going anywhere.
Q. What accessories were popular in the '80s?
A. '80s-inspired style wouldn't be complete without having a few classic accessories in your arsenal. As such, invest in reflective sunglasses, gold chains, fanny packs, and belts with flashy buckles. Fingerless gloves and ear piercings were also a thing back then. For the business-casual side, tie bars and cufflinks were also worn on special occasions by older men. On the other hand, enamel pins and metal buttons were trendy among younger men.
Q. What watch did men wear in the '80s?
A. The '80s was also a time for watches, and since these accessories are new to most men, they didn't think twice to try. For one, the Swatch company (I trust you're familiar) made plastic watches in neon swatches, and men started incorporating them into their everyday outfits. Alternatively, bracelets were also seen in some stylish men.