Garden wedding guest dresses. Girls expect a lot from the wedding parties and if they do not wear a dress that brings them the praises from others then they don't really enjoy the whole function. Here we plan to show you some cool dresses so that you may have an idea as to how you can earn the praising eyes of others towards you on a garden wedding party.
Cute and Unique Outfit Ideas for Garden Wedding Guests
#19. Floral Prints – Perfect for Wedding Dresses for Spring
Gardens are filled with flowers and people will be enchanted to see some beauty wrapped up in a floral print dress. Floral prints entice others a lot and make a lady look elegant. Hence if you aim to attract others towards you while you attend a garden wedding then a floral dress is surely going to help you with your plan.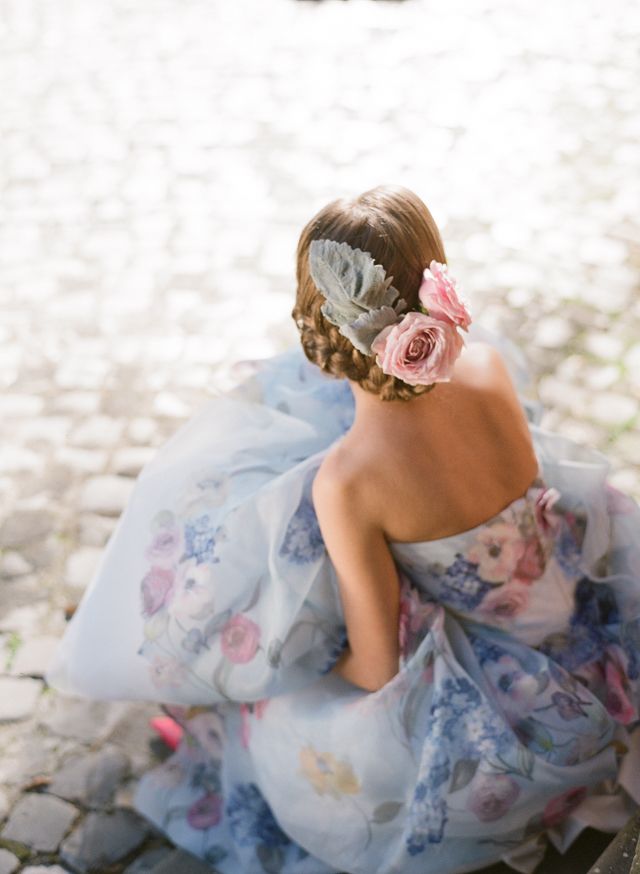 Source
#18. Belts to Enhance Your Curves
Curves are to be ostentatious and a wedding party do needs you to flaunt them so that you may steal the party with your good curvy body. Go with a belt short dress to reveal your curves.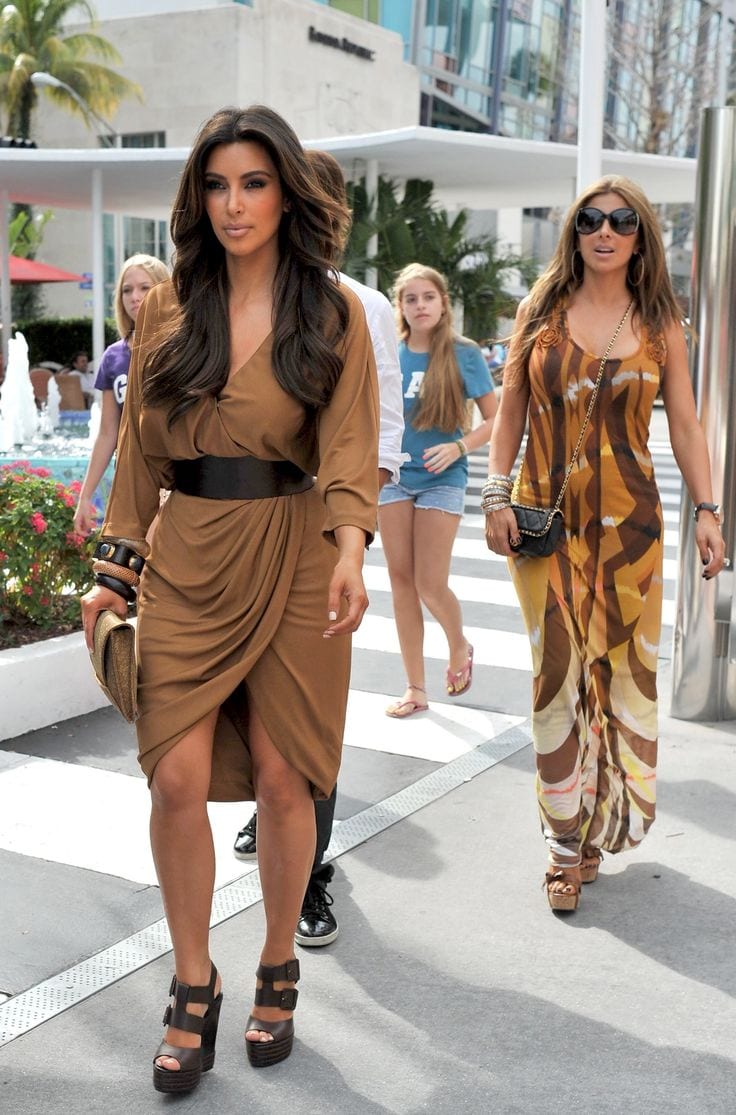 #17. Garden Wedding Guest Dresses for Summers – Chiffon Fabric
If you want to look elegant, then a chiffon dress is the right choice for the garden wedding. Pick up light and delicate jewellery to match with your chiffon wedding dress, never ever go for the tacky jewellery as that would snatch away the delicate look of you and your pretty dress. Flowers usually are the best accessory when it comes to garden weddings, you can wear one in your hair or on your arm for a naturally beautiful look.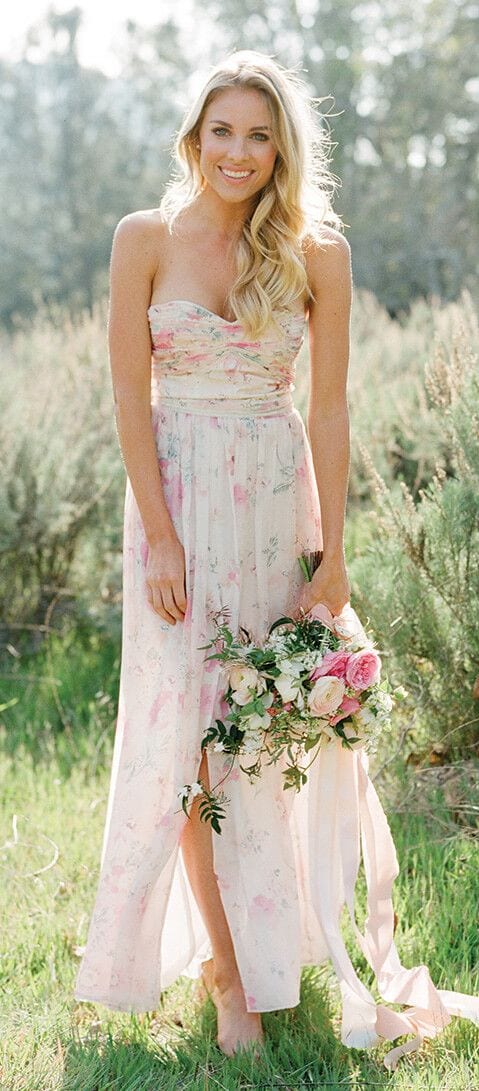 #16. Net and Frills
Frills are delicate and they make you look like an angel. If you require a look that makes you look glaring and sparky then you can go for a short dress having net and frills in it.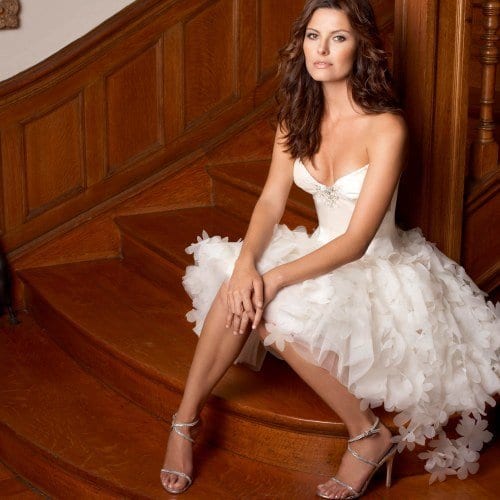 source
#15. Garden Wedding Guest Dress for Winter
You are as old as you dress up. Hence, if you want to look younger then your age then you can go for a dress that has a bolero jacket with it. It protects your from the cold while making you look classy and beautiful.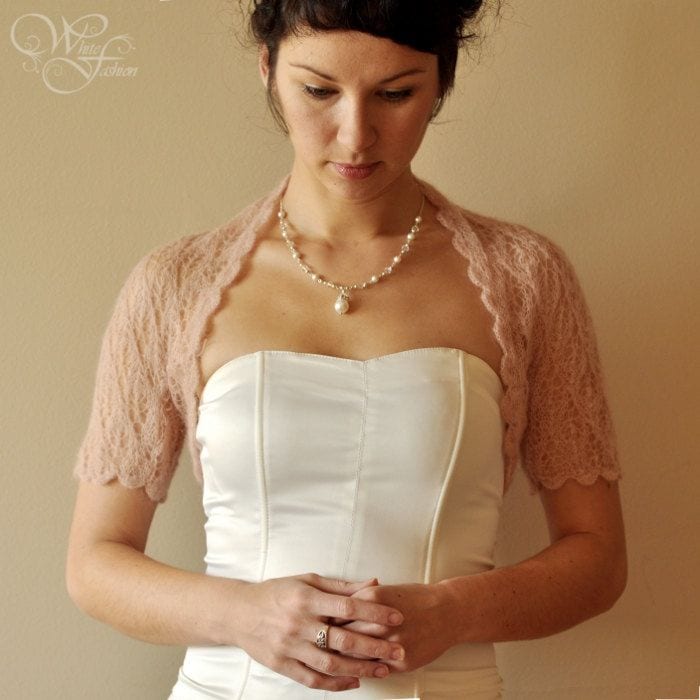 #14. Crochet Dress
Crochet dresses are another choice if you aim to look elegant, enticing and bewitching. Crochet dresses have been in use since centuries and they never run out of fashion.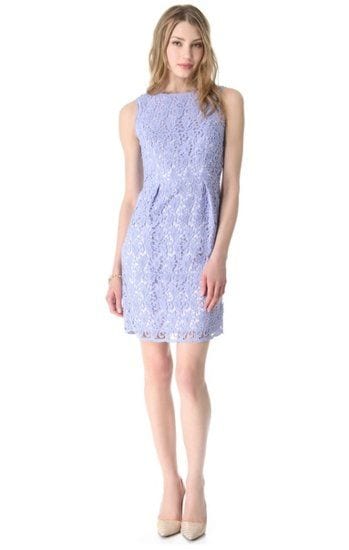 Source
#13. Strapless Dresses
If you are good at carrying a strapless dress then choose one for a garden wedding. Such dresses totally go with the function and compliment one's looks a lot. Strapless dresses with sequin on them are a great choice for a garden party. The only thing you need to take in your mind is that they should not be too long as to make it difficult for you to move, once you step on your gown it may slip down.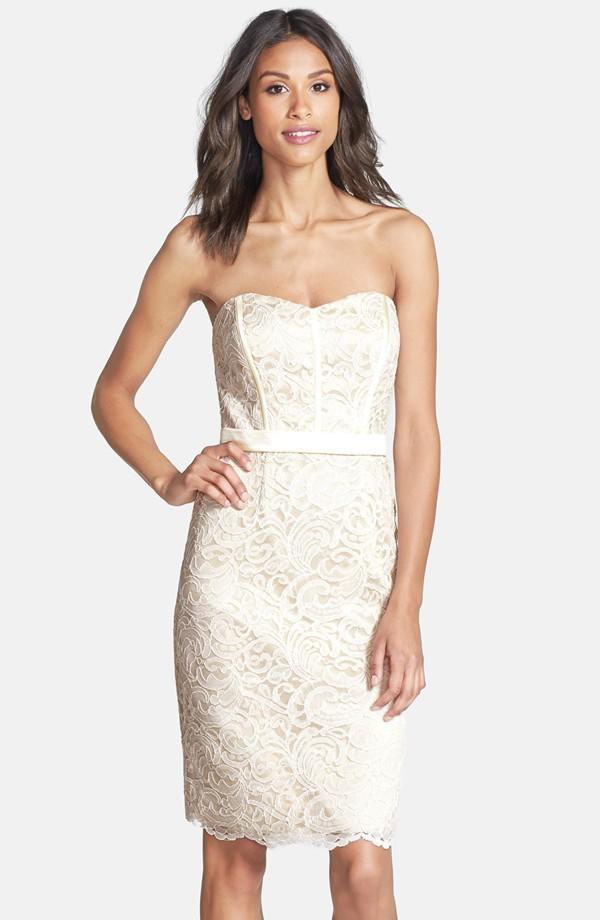 Source
#12. Sparkly Dresses
Some girls do not like to wear jewellery as they find wearing it difficult. If you are one of those girls then you must go for a dress that has some sparkle in it, like dresses with sequins or beads, as they will fill up the absence of jewellery and will make you look as enticing as you would have looked with jewels.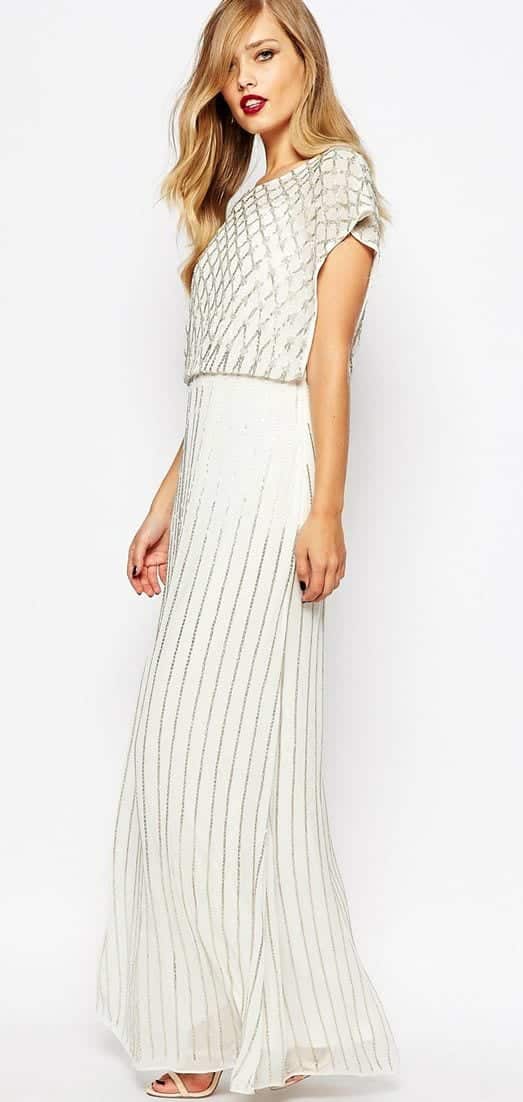 Source
#11. Dresses With Embroidery
Do you feel bad that you have to attend a wedding party in this scorching summer heat? Yes? Then you must go for a short dress with embroidery. With such a dress you will not require to carry jewels on your body and get yourself saved from being exhausted on a special day of your friend or some relative.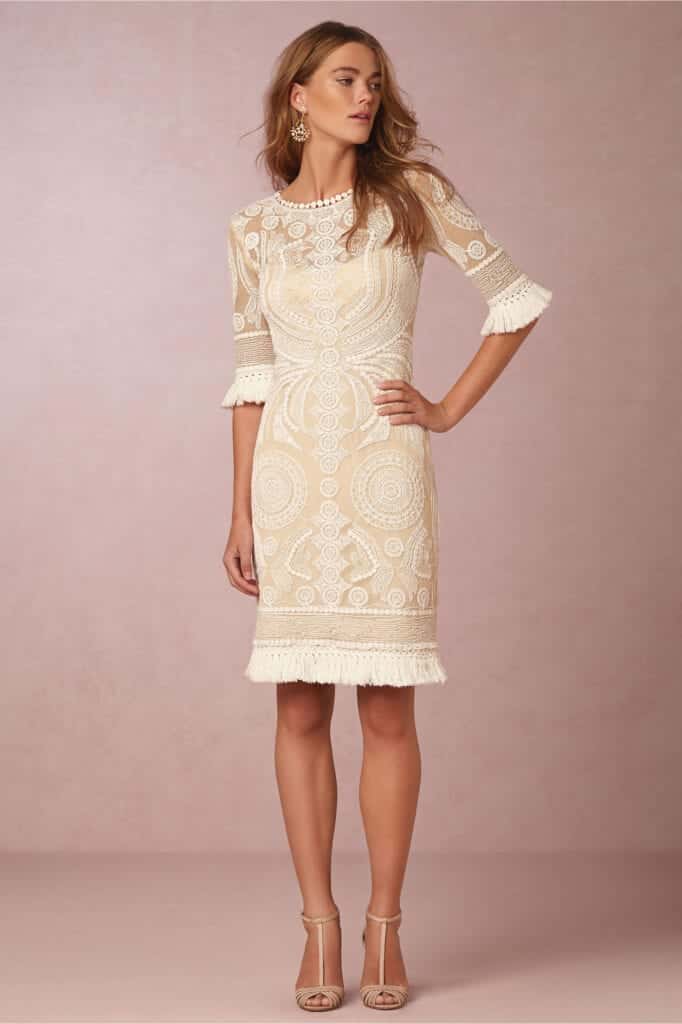 Source

#10. Laser Cut Dresses
Laser cut dresses are a really good choice if you want to attend a summer wedding party. They look good on all skins and all bodies.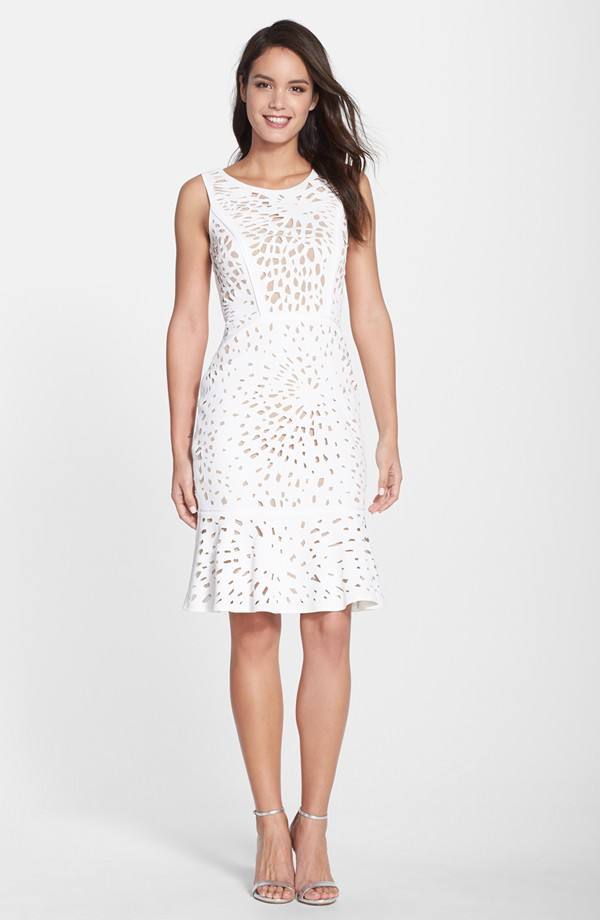 Source
#9. Sequin Gowns
Sequin dresses and gowns are never out of fashion. They make a lady look so sparkly and attractive. So grab and wear one to get an impressive look for the next garden wedding you attend.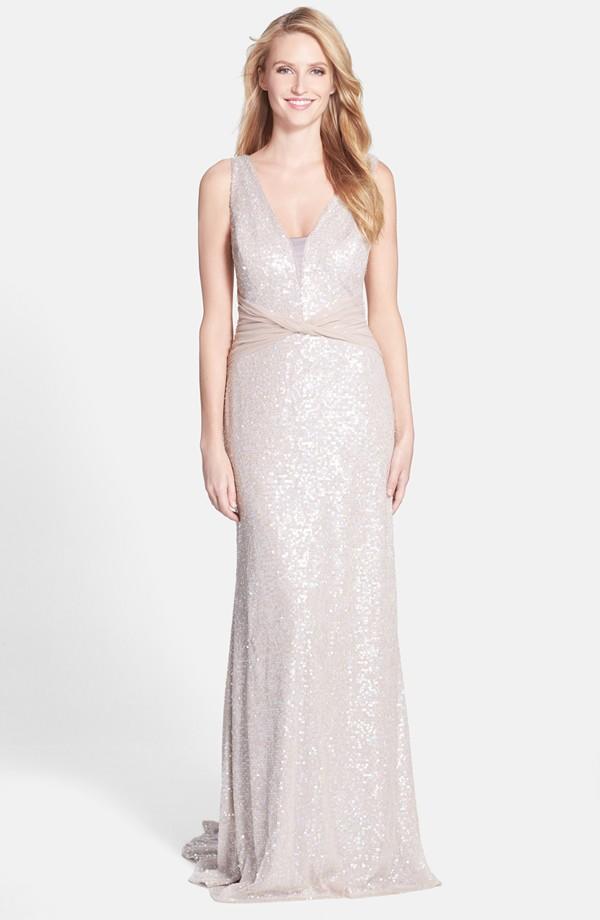 Source
#8. Midi Dress
It is difficult to walk in the garden with heels and a long dress at the same time. If you feel the same then you can go for a midi dress and have a great time at a garden wedding.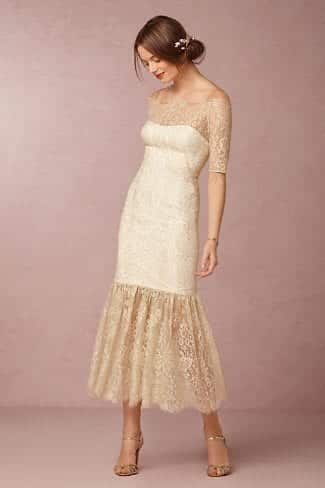 Source
#7. Crepe Gowns
Crepe gowns are a really good choice when you plan to attend a garden party. They are neither too short nor too long, making it easier for you to move in garden. You can choose to wear delicate jewellery as well to compliment your cute dress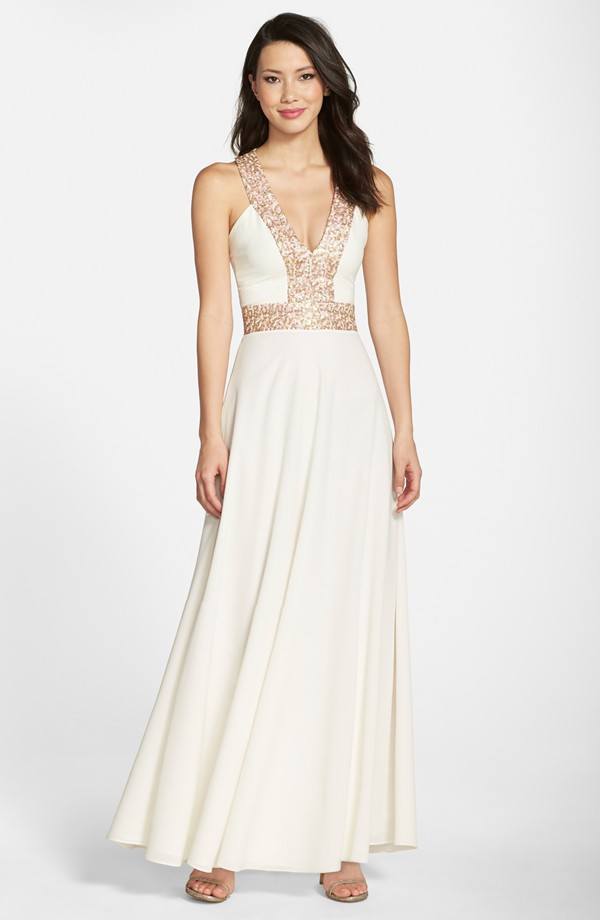 Source
#6. Lace Dresses – Garden Wedding Dress in Small Budgets
Lace dresses are the best choice if you want to attend a wedding with a minimal amount of money spent. Lace dresses really compliment a girl's beauty.
Source
#5. Maternity Dresses for Garden Wedding
It is hard to decide for a lady when she is expecting as to what she should wear on a garden wedding. The dress needs to be bot comfortable and trendy. Hence, one should go for a short dress with short heels, trendy clutch and simple but glaring jewels.


Source
#4. Garden Wedding Guest Dresses for Plus Size
The size of the body does not matter when you have a good taste of clothes. Wear as tight clothes as your body can easily endure if you are plus size. Wearing tight clothes make you look thin and attracts others towards you. Select a dress that reveals your curves the most and use make up to contour your facial fat.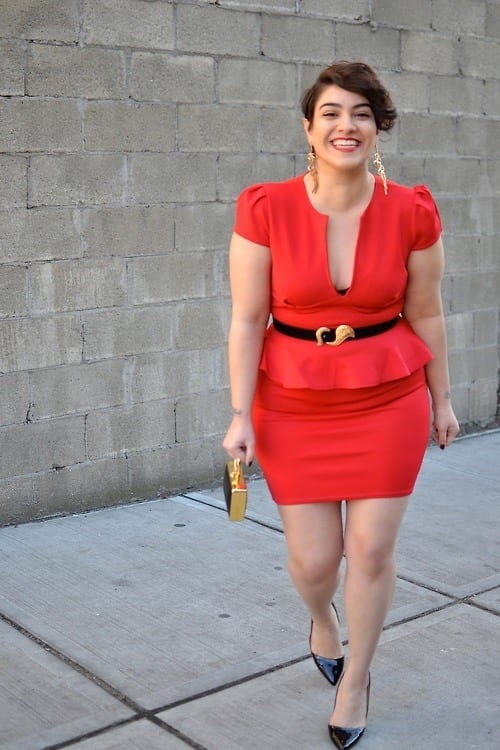 source
#3. Waist Dresses
Empire waste dress is really recommended if you want to spend a time with utmost comfort. You can choose to have a good braided hairstyle and can leave them simply open after giving them proper shape and style. Choose to wear high heels that reveal your feet skin the most.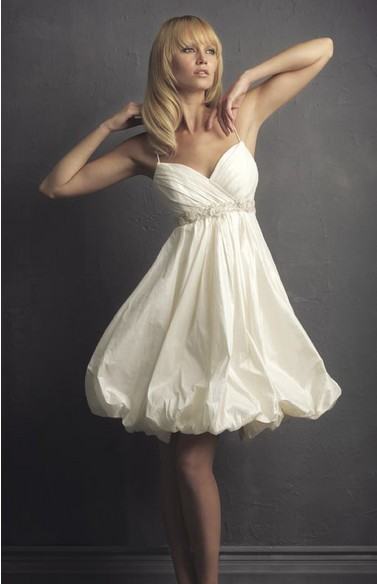 #2. Sheath Dresses
Dark skin is greatly complimented by the sheath dresses. Choose to wear small studs and leave your hair open. Moreover, you can also choose to have braid and a pony tail along your beautiful sheath dress to mesmerise others.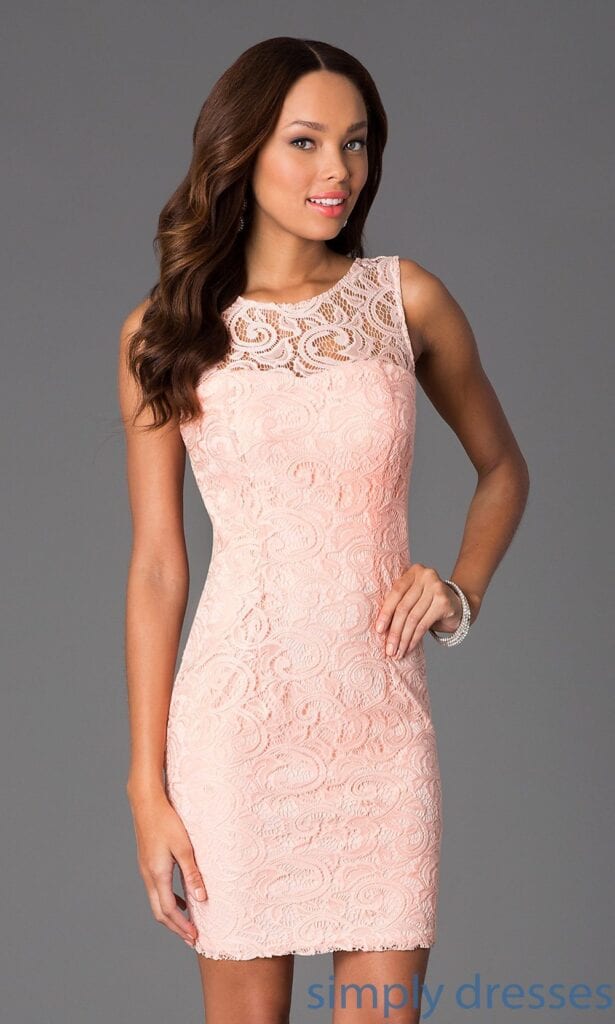 Source
#1. Bell Dresses
If you are tired of being called skinny and do not want anybody to call you so on this coming garden wedding party then you can choose to wear a bell dress.