Wedding Guest Dresses For Women Over 40, 50 & 60: Choosing a dress to attend a wedding as a guest is often challenging. You must consider many aspects to execute the ideal look, which might end up making you feel overwhelmed.
But you do not have to worry because together, we will go through all the different types of dresses you can wear and which will flatter your body type the most!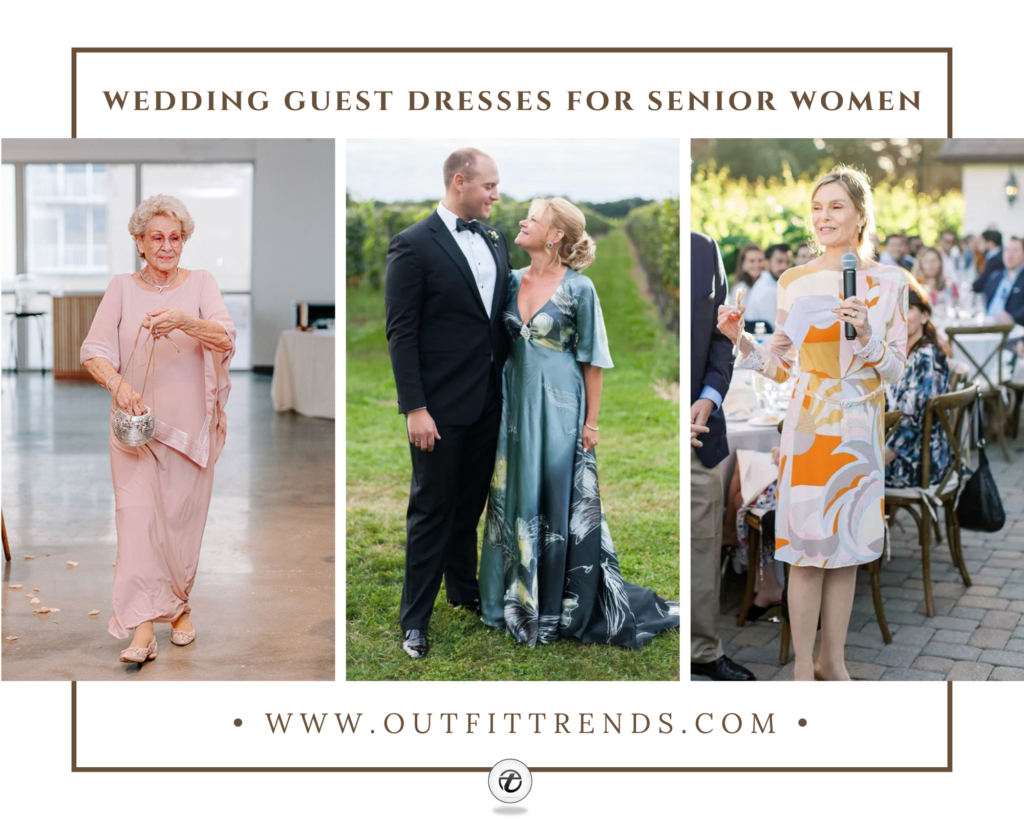 What to wear to a Wedding Reception?
You want to opt for a dress that checks all the right boxes. It needs to be comfortable, chic, appropriate to the theme and venue of the wedding you are attending, and flatters your shape.
And thus, the first step to deciding on an outfit is identifying your body type. If you are unfamiliar with it, I will help you figure it out in the tips section, so keep scrolling! Furthermore, you must ensure your dress fits the theme, venue, and time. For instance, a beach wedding calls for airy, light dresses in silk, tulle, or chiffon.
Finally, your look must be classy and up-to-date with the latest trends. Check out all the ways you can stay trendy below!
Tips for Dressing as a Wedding Guest:
Use the image below as a guide to identify your shape. Once you start dressing according to your shape, everything you wear will enhance and flatter your figure more! Generally, one-shoulder, wrap, A-Line, and fitted dresses flatter various shapes. You can not go wrong with a fit-and-flare, either!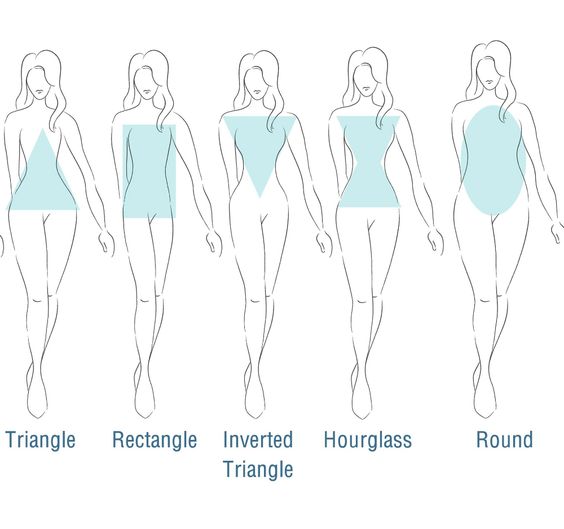 If pear-shaped, opt for a midi length that hugs your legs rather than a mini dress. I suggest reading more (here) to find out how to dress your body type!
If you are going to a daytime wedding, think of lace, hints of sparkle, and feminine florals in soft colors that blend beautifully with the vibe.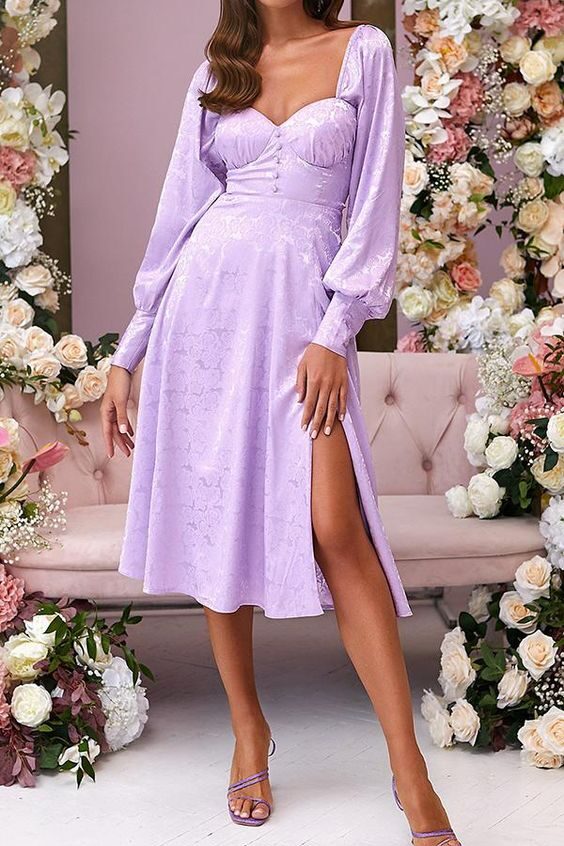 Do not shy away from glitter, gems, rhinestones, and bold, darker colors for an evening or nighttime wedding.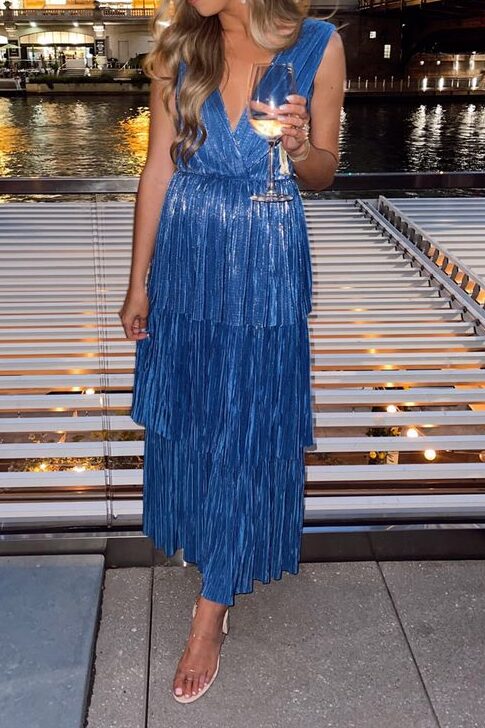 Try to avoid plunging necklines or bold cuts when attending a beach wedding. The wind might put you in a situation you want to avoid!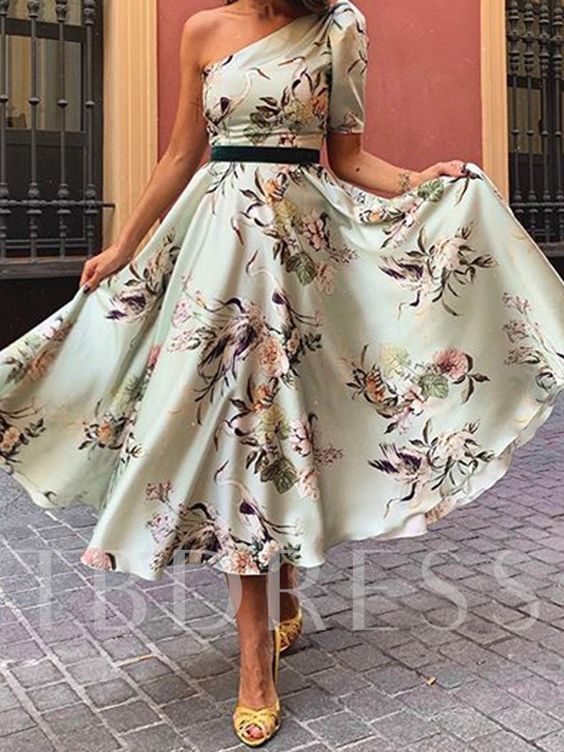 Always ensure not to overdo things to the point you overshadow the bride.
Shapewear is the easiest way to get the perfect fitting and seamless lines
I suggest steering clear of white or black colors. An exception can be made for white if the bride allows it and black if the wedding theme is cocktail or black tie!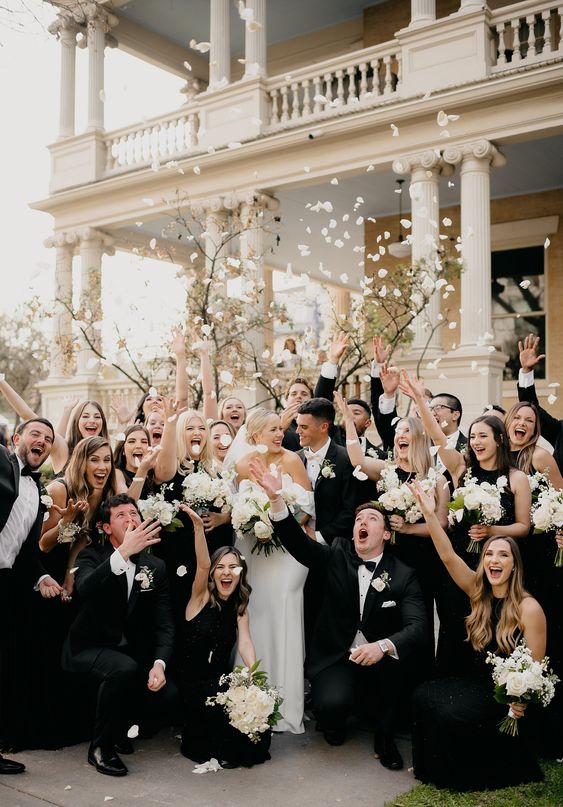 Remember to accessorize appropriately. The best way is to keep things simple and minimal with a classic watch, dainty bracelet, and earrings.
Make sure to keep your hair and makeup elegant and appropriate to the time of the day and theme of the wedding. see 13 Amazing Wedding Hairstyles For Women Over 50
So, without further ado, here are the trendiest dresses you can wear as a wedding guest!
Knee-Length & Shorter Dresses
10 – Stand Out in a Knee-Length Lace Dress in Champagne Color
This dress is the definition of feminine, classy, and keeping things tasteful as a guest. Lace is often considered inappropriate for such occasions; however, it is a common guest wear if executed correctly. The hint is to ensure you do not overshadow the bride.
A short-length dress in champagne color is subtle and ideal if you are not a big fan of colors. And it will ensure all the attention is on the bride. Contrarily, you do not want to wear a maxi lace outfit in white, ivory, or cream shades as it might resemble too much to the bride.
09 – Dress Up Fancy in a Printed Silk Short Dress in Cool Fall Tones
This is the perfect pick for a daytime marriage ceremony in the fall! The color palette is soothing yet bright, with hints of grey, pastel shades, and a pop of vivid orange. And the belt detail for the flawless cinched waist is admirable.
I love the choice of makeup, hair, and jewelry. She perfected the no-make-up makeup look for a daytime event, which shows! You can achieve a similar look by keeping your base makeup sheer and natural, adding freckles and bronzer, and highlighting your features in the most subtle yet effective way.
08 – Opt for a Short Silk Wrap Dress in a Shocking Pink for a Day or Nighttime Look
I saw many mature women slaying a bright pink dress at a wedding, and I knew I had to include one in my list! This dress stood out to me the most due to its fabric, design, and, of course, color! The wrap detail looks flattering on various body types, and you can make it as fitted or loose as you would like.
You can style your hair with similar Hollywood waves or a sleek bun with a side part. Either will look fantastic! I suggest choosing natural smokey, soft-glam makeup for a daytime wedding and dramatic smokey eyes for the night. Add a pair of glittering court stiletto pumps, and you are all set!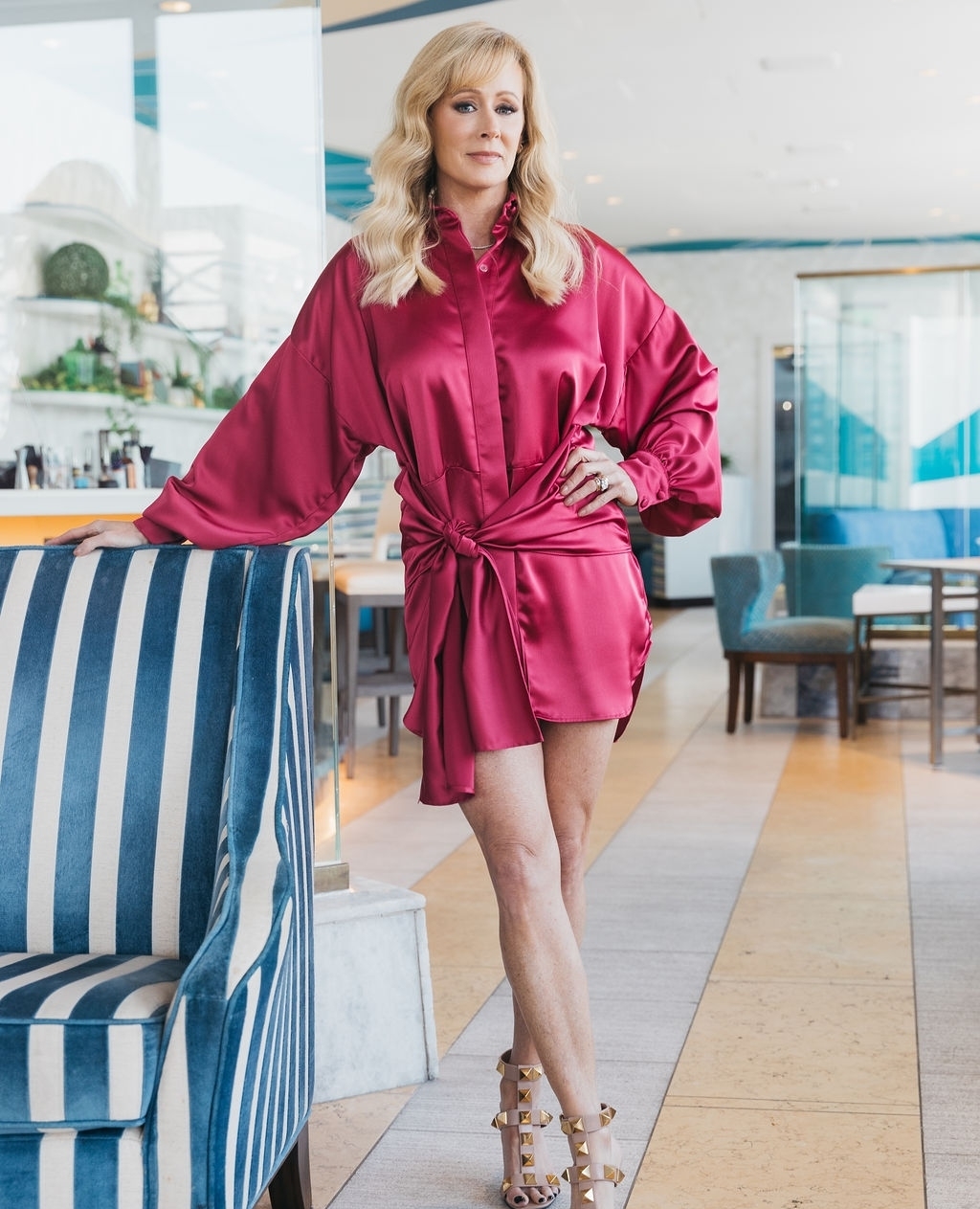 Midi Dresses
07 – Make Your Midi Dress Stand Out With a Bright Red Lip
You can not go wrong with a monochrome look. But if you wish to stand out and elevate your outfit, add a pop of color to break the monochrome color scheme. A bright red lip and clutch are some of the most tasteful ways of taking your look to the next level.
Keep your jewellery minimal and tasteful for a perfectly balanced look!
06 – A Whimsical, Colorful Slip Dress is Ideal for a Daytime Beach Wedding!
Beach weddings are super fun to attend and are personally a favorite! The best part is you can wear your most airy, whimsical, and fairy-like dress, and you would blend right in. Think of light fabrics, including linen, tulle, silk, and chiffon.
And you can get as colorful as you would like, but I recommend pastels and ivory tones as the way to go! Leave the glasses behind and accessorize with a statement jewelry item: earrings or a choker necklace. Switch the crochet bag for a sleeker clutch to make things more formal.
Floor Length Dresses
05 – Keep the Accessories Simple & Elegant to Let this Gorgeous Dress Shine
This gorgeous outfit makes me want to get invited to a wedding to wear this dress! The color, the print, and the silhouette are all such flattering aspects that they make it stand out. I might be a little biased because this shade of teal is a favorite!
Leave your hair in a fabulous blowout or a similar bun. Additionally, accessorize with emerald earrings and a dainty bracelet. Keep your makeup natural and summery, and complete the look with a glossy lip!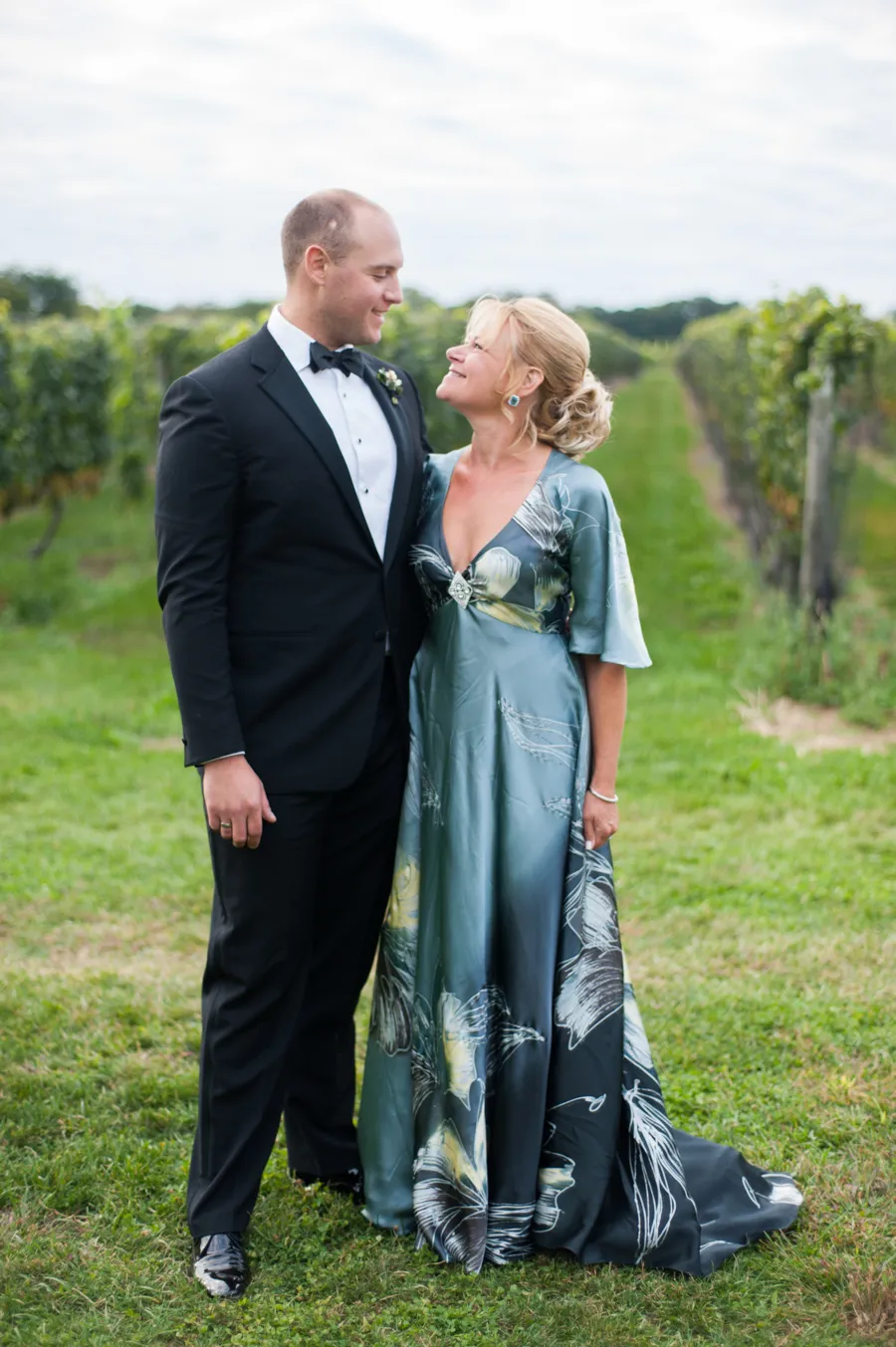 04 – You Can Not Go Wrong With Pastel Shades & Dainty Jewelry
If you are attending your grandkid's wedding, you must be the epitome of class, grace, and sophistication, especially if you are involved in the wedding party. Lately, flower grandmas are increasingly gaining popularity over flower girls, and I am all here for it! We, older ladies, deserve the spotlight too!
Opt for an elegant powder pink dress that is comfortable and classy simultaneously. Accessorize with trendy accessories, including a disco ball clutch, silver jewelry, and pink or silver ballet flats.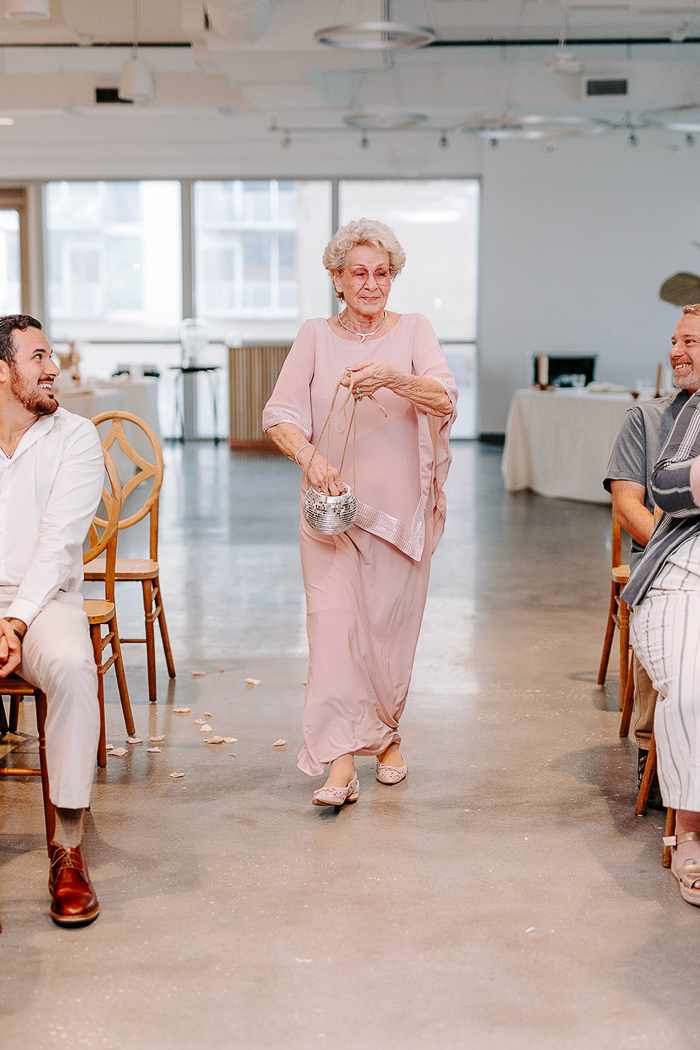 03 – Go Bold in a Stunning Ball Gown That is Just the Right Amount of Fancy to Not Over-Power the Bride
You can slay in a similar dress if you are closely related to the bride and groom. Relationships, including those of aunt, sister, cousin, or close friends, call for similar dresses. You can get a dress in every possible color.
However, darker shades like ruby, emerald, navy, and rust look best, and you do not end up stealing the bride's thunder.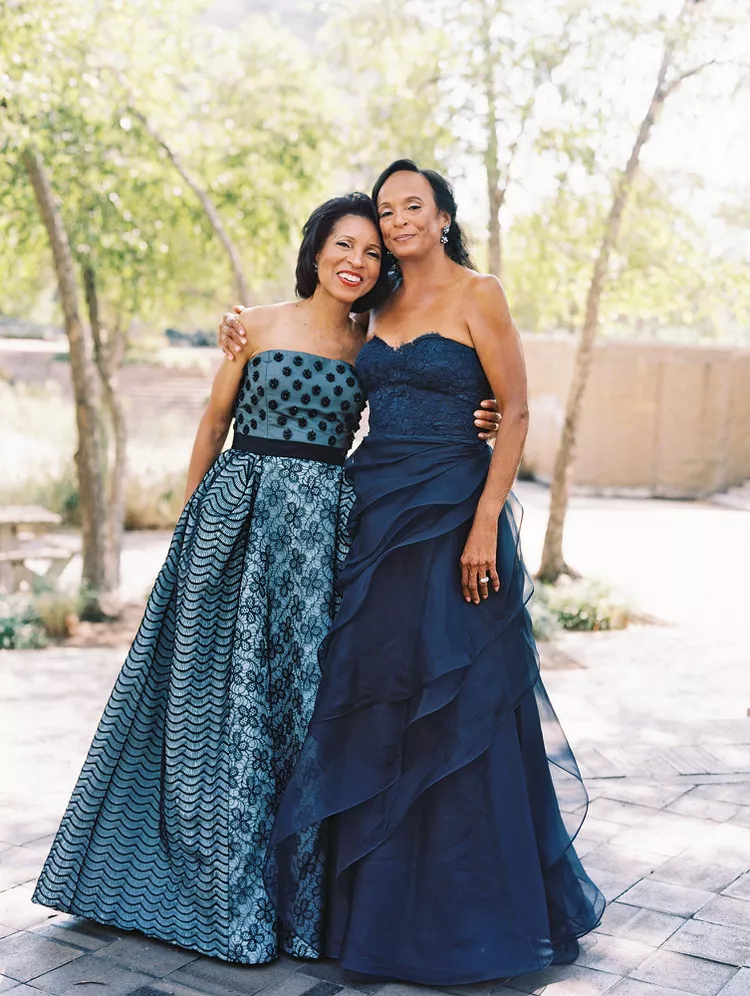 02 – If Dresses Are Not Your Thing, Opt for a Similar Blazer Dress
These colors are everything, especially for a spring/ summer wedding. But the blue one is the winner for me! It is the perfect blend of business formal and the ideal compromise for someone who does not like very feminine dresses.
I suggest accessorizing your dress similarly if you end up going for such a dress. Opt for statement earrings and dainty rings to let your dress shine through!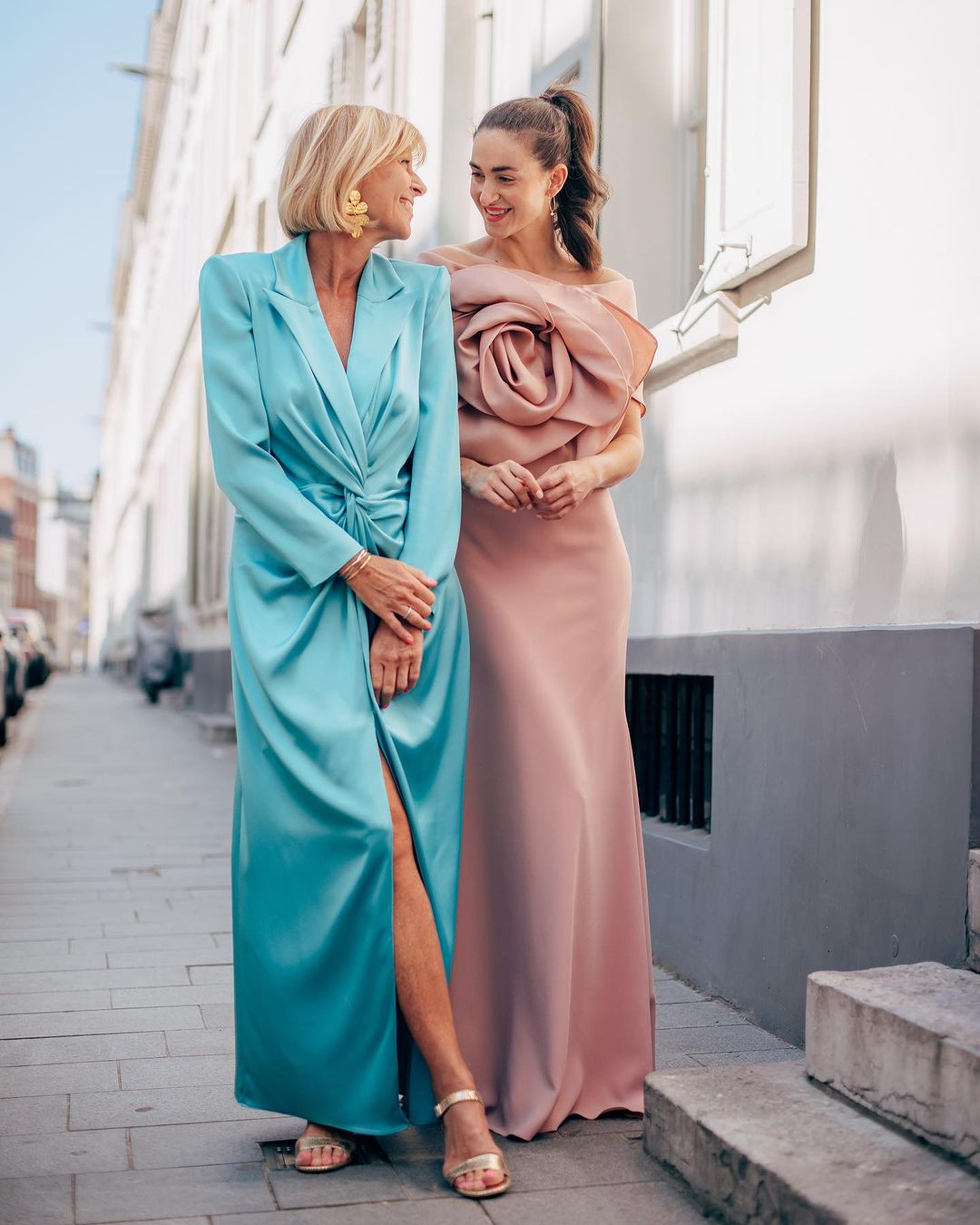 01 – A Cocktail Slip Dress in Champagne Color is Ideal for Various Wedding Themes
Here is another excellent example of a dress you can use for various uses. Firstly, you can wear this color and style at various themed parties, weddings, and formal gatherings, and you will blend in while still standing out. Secondly, the color is ideal for a day or nighttime event.
Thirdly, you can switch things up and style it in various ways to get a unique look every time. You can drape a shawl, introduce color through your heels, and clutch and style your hair differently to mix things up!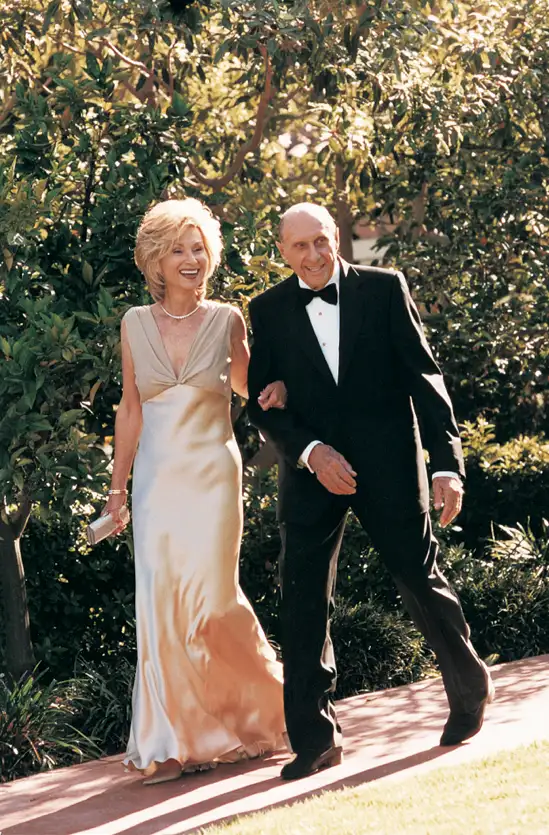 Frequently Asked Questions
What colors should a 60 year old lady wear to a wedding?
This depends upon the time and venue! But generally, pastel tones and lighter shades of gray, mauve, ivory, and champagne are excellent options for a spring/ summer wedding.
Contrarily, fall and winter weddings are all about rich colors and fabrics like velvet. Similarly, emerald green, ruby red, navy, teal, and earthy tones of rust and brown are perfect for a wedding in the colder season.
Can an older woman wear pants to a wedding?
Absolutely! You can wear pants to a wedding without a question if you would like. If dresses are not your cup of tea, you can either find the ideal compromise between a dress and pants by opting for a blazer dress.
But if you do not want to wear one, pants and jumpsuits are the way to go! Opt for smart pair of pleated pants or dress trousers and pair it with a stunning blouse and coat. It is a given that jeans will not be a suitable pick for the occasion, so steer clear of those!
What is not appropriate ?
Anything that contradicts the theme or steals the attention away from the bride would be a no-go. Therefore, leave behind tiaras, fascinator hats, and bejeweled floor-length gowns. Instead, keep things classy, elegant, and tasteful because you know what they say. Less is more!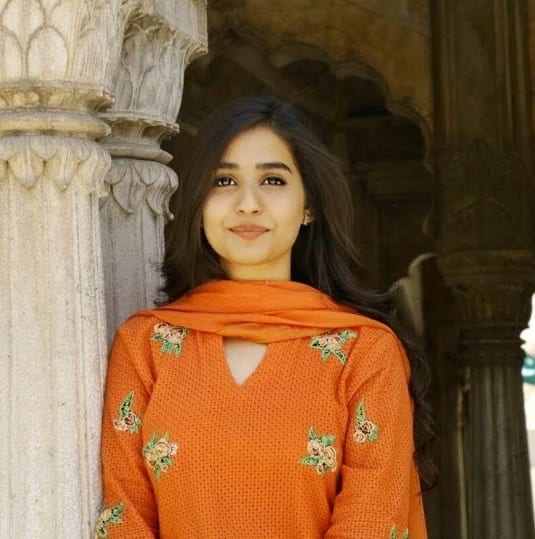 Janeeta Khan loves to write and loses herself in the world of fiction during her free time. You will probably find her curled in the corner with a Harry Potter book and a steaming mug of hot cocoa.