Attending a wedding on New Year's Eve is a once-in-a-lifetime experience. While marriage is usually a joyous affair, being the guest of one on NYE is an unforgettable occasion, with the holiday season adding a festive touch to the celebration.
What better way to make the most of this occasion than by putting together the perfect NYE wedding guest dress that will leave a lasting impression? It's time to go all out and let your fashionista self shine. From luxurious velvet extravaganza to sparkling sequined dresses, this article has got you covered.
We have rounded up the most stunning ensembles that will hopefully inspire you in your quest to find the perfect outfit!
Here's a list of everything this article covers:
What to Wear to a Wedding on New Year's Eve?
The key to dressing for a new year's marriage event is to balance festive and formal. A classic cocktail dress is always a safe bet. Further, you can never go wrong with a little black dress, but why not mix it up with a pop of color or a bold pattern?
If you prefer pants, try a chic jumpsuit with statement accessories. For a more formal affair, a floor-length gown is always a showstopper. Choose a dress with a little sparkle, like sequins or glitter, to bring the party vibe.
When it comes to shoes, opt for a classic pair of pumps or strappy sandals. Go for wedges or block heels If you're attending an outdoor event as they will give you the height you need to avoid sinking into the grass.
How to Put Together A Perfect Wedding Guest Outfit?
There are five components of a successful and stylish ensemble for a wedding. They are hair, makeup, accessories, outfit, and shoes. Pay attention to each one of those components so that you can create a beautifully finished look.
Start with your outfit and then move on to shoes.
You want your look to be dressy, but not super formal (unless otherwise stipulated on the invitation). High heels are your best bet, but if you plan on dancing, you may want to consider a more forgiving shoe.
Then, pick out your accessories: make sure they complement your outfit so as to not clash with it.
Lastly, decide what hairstyle you want to do, and settle on your makeup look.
Here is a great example of a cohesive, well-styled look that is classy and perfect for a NYE wedding.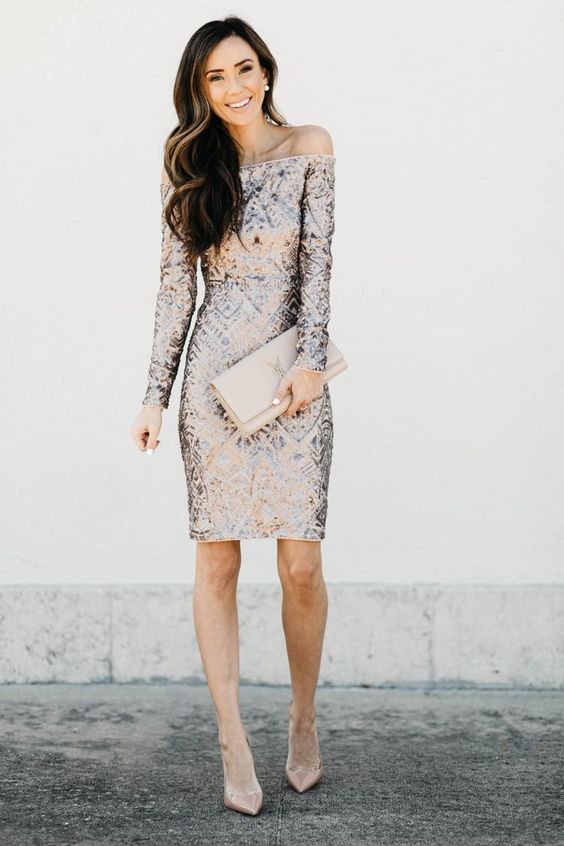 Where to Buy Formal NYE Wedding Guest Dresses?
Trying to find the perfect dress can be just as stressful as deciding what style and look you want to go for. Let's eliminate that stress, shall we? Here is a list of where you can find formal wedding guest dresses, both in stores and online. Check them out:
Nordstrom
Burlington
Dillard's
Macy's
Lulu's
Chicwish
If you are still stuck on what kind of dress to wear (or not wear) or the perfect color scheme for your attire, then you are not alone. It can feel a little tricky trying to plan an outfit for a winter wedding, much less for one that takes place on one of the most famous holidays, renowned for its specific fashion norms.
But that's no reason to fret. In today's post, you will find several gorgeous examples of what you could wear, plus tips and frequently asked questions so that you are as prepped and prepared as possible!
Styling Tips
Before we look at those beautiful wedding guest dresses, let's go over some simple tips to keep in mind so you know what to wear to a NYE wedding… and what not to wear.
Embrace the glitz and glam: An NYE wedding will likely be a little more glamorous than your typical wedding. So don't be afraid to choose a dress that sparkles and shines. Sequins, metallics, and glittery fabrics are all great options.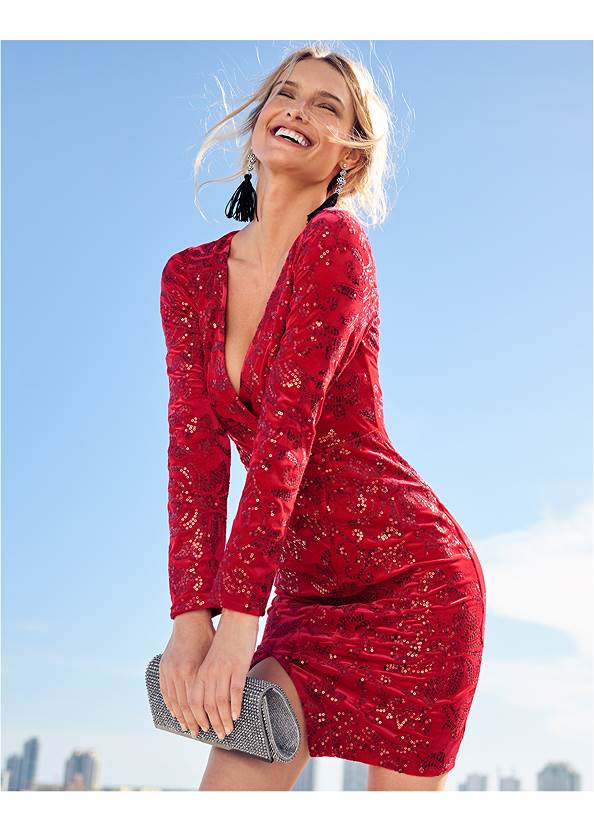 Consider the weather: chances are, you are only going to be outside for brief periods (in between going from point A to point B, for instance), so you might want to bring a change of shoes (boots for outside, heels for inside, etc.) and switch them when nobody is watching.
Leggings and tights: consider tights or leggings (a dark sheer or opaque pair) for added warmth if wearing a dress. Here are some tips on How to Wear Leggings Under A Dress.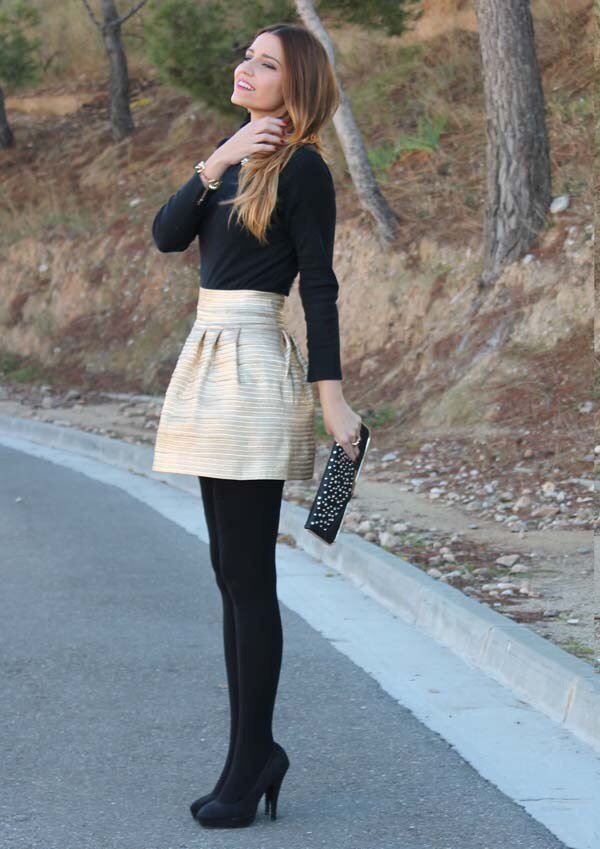 Think about the weather: If it's going to be cold, consider a long-sleeved dress or one with a jacket or wrap.
Don't forget about accessories: accessories can take your outfit to the next level. Jewel tones are perfect for an NYE wedding. Add statement earrings, a bold clutch, or a statement accessory to complete your look.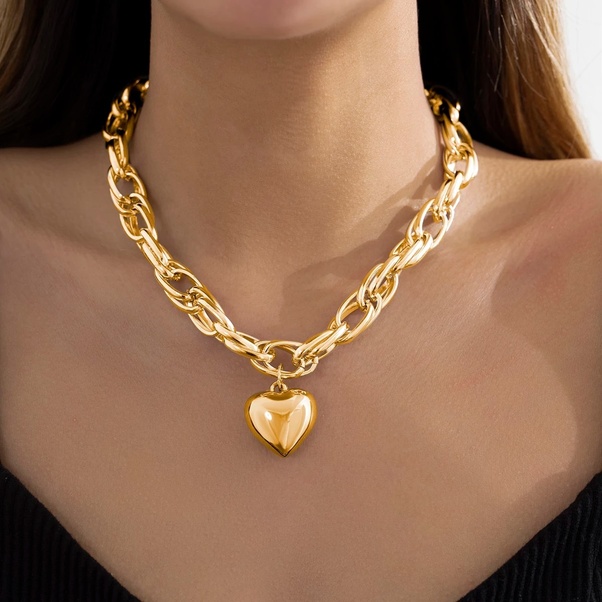 Don't wear white: even though white is a traditional winter color, you never want to commit the faux pas of upstaging the bride.
Skip the florals: unless opting for florals in a wintry hue, like frosty blue, deep red, or a floral pattern on a black background.
Go glam with your hair and makeup: aim for glossy hair and an evening makeup look. If you love a smoky eye or a red lip, now is the time to rock it.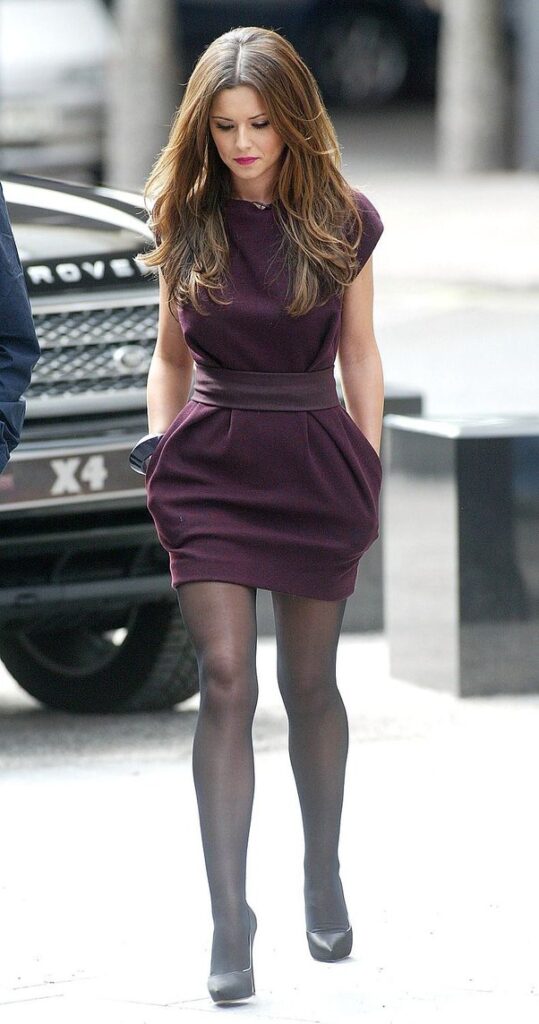 Now, here are 23 beautiful NYE wedding guest outfit ideas!
Velvet Can Never Go Wrong
23 – Velvet Dress
If you don't know where to start when it comes to finding the perfect NYE wedding guest dress, start looking at velvet dresses. Velvet is a sumptuous material that you can wear in deep green, burgundy, royal purple, or black for a classic and elegantly glamorous style.
There are many styles of velvet dresses to choose from, so pick what suits you best and pair it with pumps and a red lips for a sophisticated, beautiful ensemble.
22 – Opt for A Festive Green
I always say that if you want to create a streamlined silhouette, no matter your shape or size, look to emphasize the waist. You can do this by cinching it or opting for a dress that does the cinching for you. Like this one.
This is also a great dress for rounder figures due to the v neck and the wrap-front style. The sash at the waist knots right where that wrap-top meets, making it visually slimming and very chic. If you like this look, then you must check out these chic Ways To Wear A Green Velvet Dress.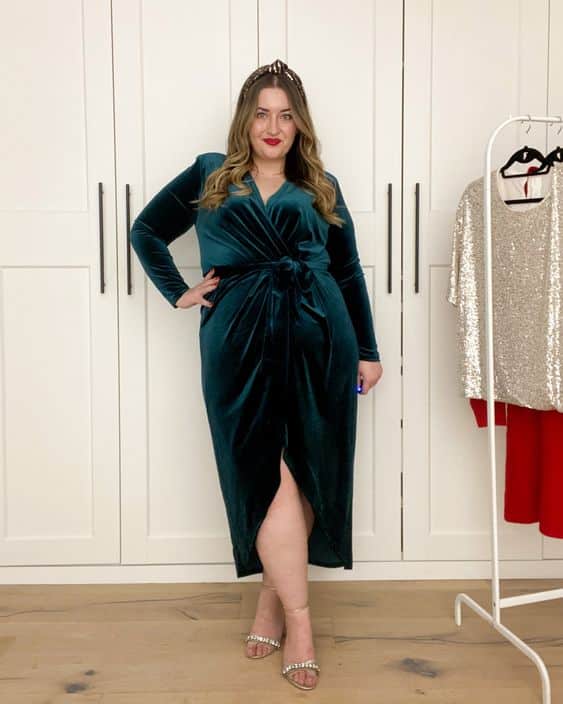 21 – Simple And Classy Dark Blue Velvet Dress
Do you love a more understated style? Consider a simple velvet dress in a dark hue of blue. Wear with minimal accessories and nude heels for a chic, elegant look. Add a shawl or wrap to keep warm.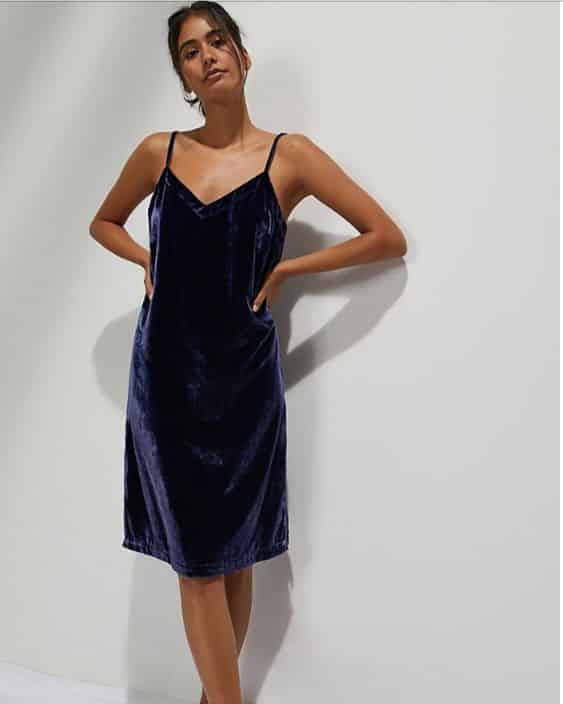 20 – Strapless Outfits Are An Elegant Choice for Weddings
This off-the-shoulder velvet dress is a stunner paired with platform sandals.
19 – With Tights & Booties
Here's a perfectly stylish, beautiful ensemble that has all the best elements of a classic NYE wedding outfit.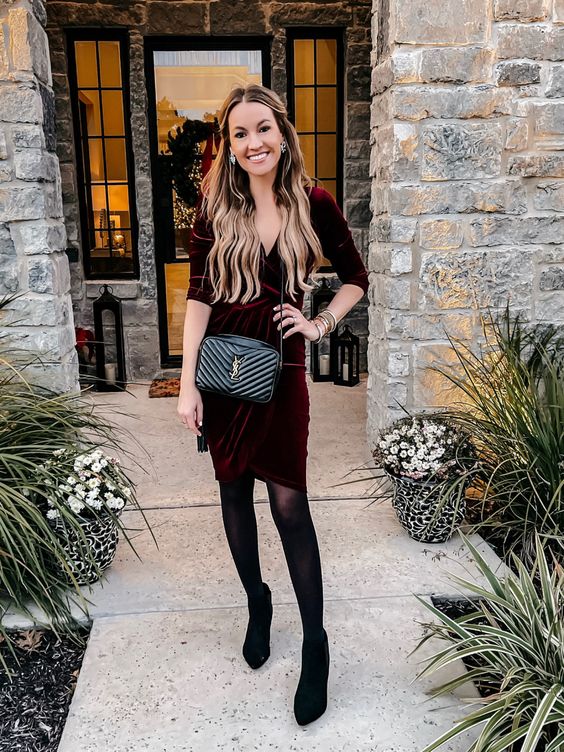 18 – Red Dress With Bow Strap Heels
Bring some of the holiday cheer with you in a glamorous wine red dress. Complete the look by going for one of these Makeup & Hairstyle Ideas to go with Red Dresses.
Jumpsuits And Skirts for The Classic Look
17 – Chic Burgundy Jumpsuit With Glittery Heels
But what if you are just not into wearing a dress? Not to worry, that's where a jumpsuit can provide the perfect solution.
I like the idea of a jumpsuit for a wedding because you can dance around in it and feel totally comfortable, all the while looking just as feminine and classy as any dress-wearing goer.
This satin-finished jumpsuit is perfection itself with a cinched waist and long sleeves gathered at the cuffs.
16 – Pink Jumpsuit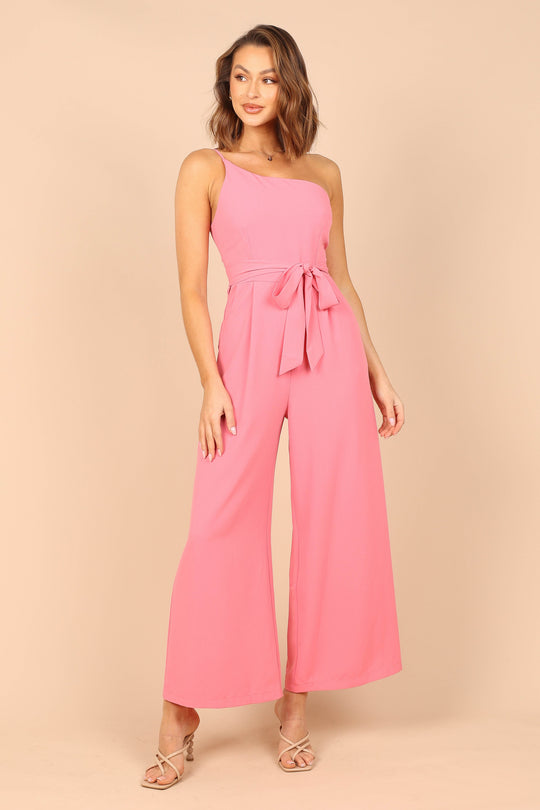 15 – Green Belted Jumpsuit for Stunning Look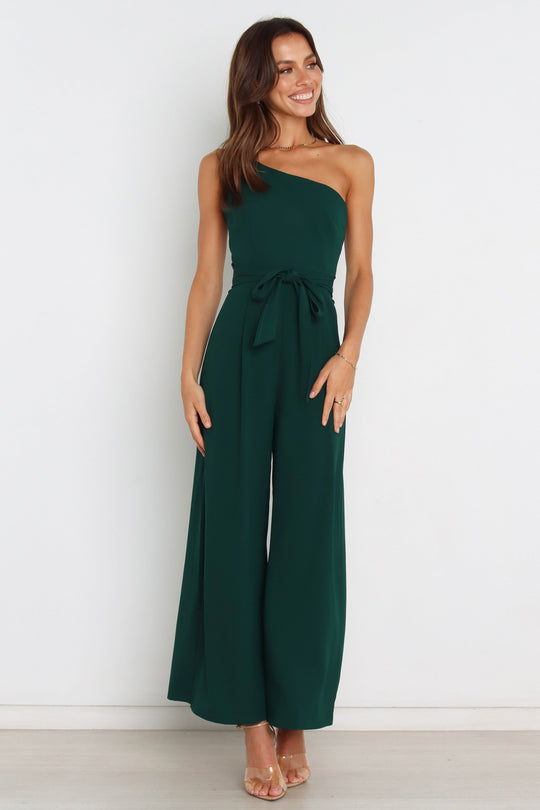 14 – Wintry Blue Florals on Purple
Another way to guarantee you will stand out amidst all that shiny velvet and sparkle is to wear something totally unexpected: like this maxi dress of purple and white with frosty blue flowers scattered over it.
(Since the white is contained in just the upper part of the dress, you can get away with it.) It's sure to be a conversation starter, which can be a big plus at a wedding.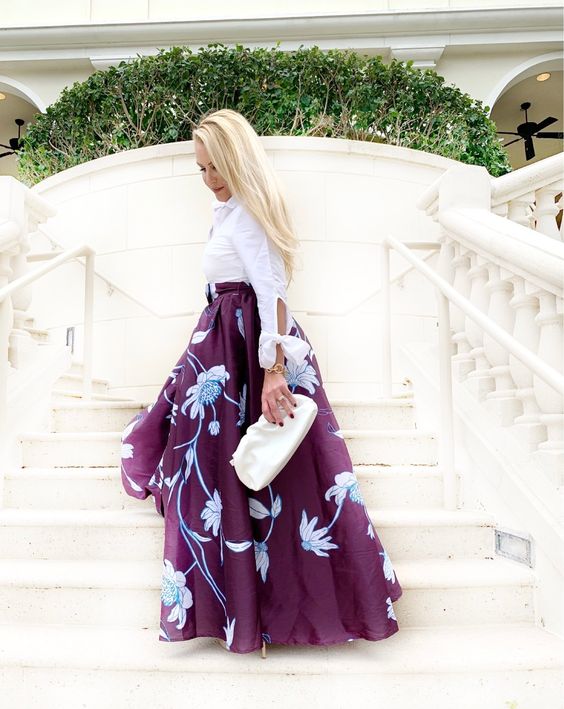 Glitter And Feathers
13 – Sequins, Sequins, and More Sequins
Then again, how often do we really get the chance to shamelessly rock sequins? If you are of that opinion, then I say go for it. Here's a great midi dress that you can accessorize with a black handbag and classic Sam Edelman heels. Here are some more of my favorite Sequins Outfit Ideas.
12 – Cocktail Attire Ideas
If you are still keeping your eye out for the perfect dress that also suits your personality and the look you want to convey, consider a cocktail dress.
This gold bodycon dress is fun and fabulous and looks great with a red lip too.
11 – Beaded Dress With Feathers
An NYE wedding is the perfect opportunity to give vent to an artistic flair. This statement-making frock is utterly unforgettable from its beaded pattern to its layers upon layers of faux feathers.
However, if you can't find one like it, consider other adventurous options like lace or faux fur, or tulle. As long as it expresses your personality, it's sure to be a hit.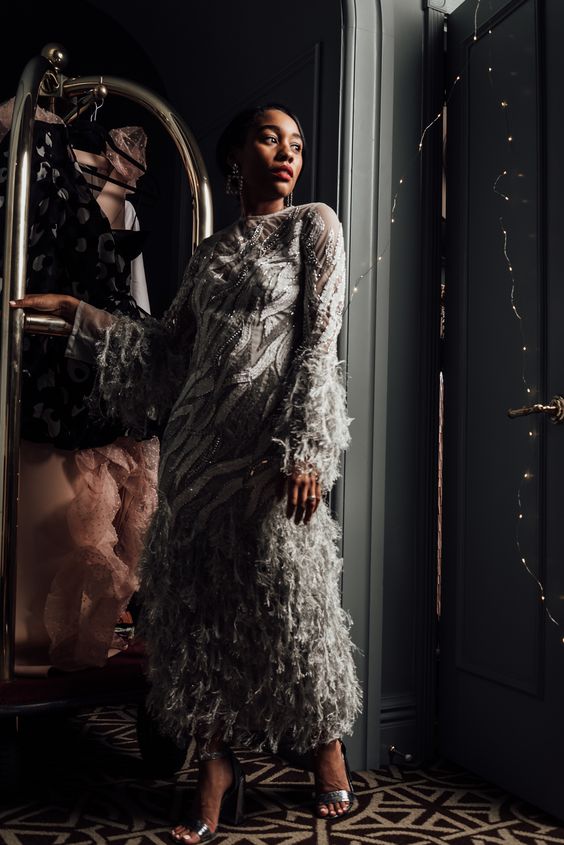 10 – Magical Maxi Dress and Ankle Strap Heels
Many would find this style dress just a tad too revealing for a proper wedding… even one that takes place on NYE. But I included it because the color is just so pretty, and that skirt is totally mesmerizing.
It's a great example of the type of color and material that works well for a NYE celebration. But, truth be told, it's not very practical. Personally, I would layer the top half so as to cover my midriff – and keep from freezing to death!
9 – Glitzy, Glam Sequin Dress
Part of the fun of NYE is how sparkling, shiny, and glitzy it can feel. Newness is in the air, and all that joyous feeling is ten times better when combined with the felicitation of a wedding. Play up that feeling by indulging in some glitter.
Whether that's through some glittering shoes or a sequined dress, you will feel like a million bucks either way.
8 – Champagne Dress With Black Heels
This dress is so chic and pretty, perfect for wearing on more than one occasion.
7 – Glam Wedding Guest Dress
When it comes to sequins, there are really so many options out there. If you haven't found the right dress for you yet, don't give up! There's bound to be a fantastic option out there somewhere.
6 – Outfit Ideas for The Mother of the Bride
This absolutely stunning mother of the bride gown is as unforgettable as any white wedding dress. Make your daughter proud with this full-length gold dress paired with heeled sandals.
5 – Accessories to Wear As A Guest
Your accessories should always complement your look. These can be gold or silver jewelry, a glittery clutch, or a pretty hairpiece. Don't go overboard though. A pair of earrings and a necklace is perfectly suitable.
4 – Black Tie Dress
If attending a black-tie event, going in chic, elegant black attire is perfect. I adore this dress with its square neckline.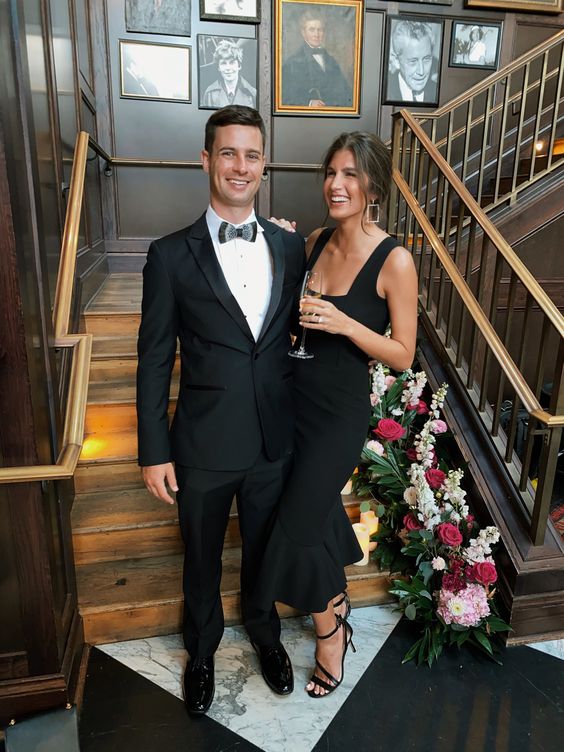 3 – Floral Maxi Dress
Another example of a floral dress you could wear for a holiday-themed event is this one right here.
2 – What Shoes to Wear With a Plain Black Dress?
Deciding on the right footwear for an event can be tough. After all, you want to look dressed up and elegant… but you also don't want to be stuck shuffling with aching feet on the dance floor all night.
So, my advice is to go for a conservative heel and consider one that features an ankle strap. The ankle bit makes it a tad more secure and it will be less likely to fall off your foot if you do dance.
Here are some more tips on choosing shoes with black dresses.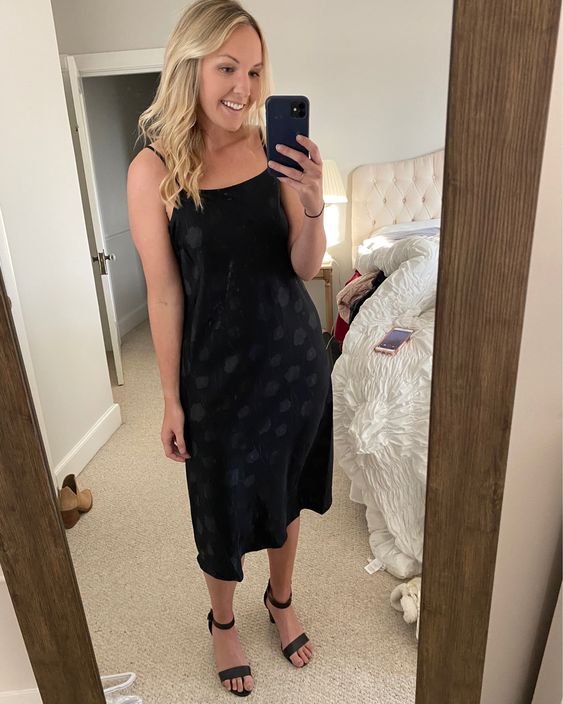 1 – Dressing Up for a Night Time Wedding
Something to consider about an outfit for any NYE celebration is that most women will probably be rocking sequins. And there's nothing wrong with that.
But if you are looking for something a little different – or you are not a fan of the sequined look in general – then you might consider going with a super classic red frock.
It gives the nod to the holiday without going overboard. Add gold accessories and nude sandals to tie it together.
FAQs
Q. What should I wear to a New Year's Eve wedding?
As shown in this article, nailing the perfect wedding guest outfit for an NYE wedding is all about glamour and sparkle. This could mean a beautiful sequined cocktail dress, a shimmery satin slip, or a classy jewel-toned jumpsuit. Add some classic pumps or heels and you are halfway there. Of course, you must take the weather into account, so consider the location and the temperatures when planning your attire and adjust accordingly.
Q. Is it appropriate to wear black to a New Year's Eve wedding?
Absolutely, unlike weddings that take place at other times of the year, an event on NYE is a more glamorous affair as NYE is smack dab in the middle of winter and a big holiday to boot. While it would look odd to show up at a spring or summer marriage in a black frock, you can wear one. Add some accent jewelry and consider a metallic heel to bring some glitz into the look.
Q. What to wear to a winter wedding?
A winter event may require adding a few layers to your However, the fun part about dressing up for a winter event is that you have all these "winter colors" to play around with. Deep jewel tones, metallic colors like gold and silver, and lovely materials like satin, velvet, and cashmere. While you might have to get creative with layering and such, you can still wear your dress and heels, provided you don't have to do much traveling out of doors.
Q. What do you wear to an Eve wedding reception?
The attire can range from a cocktail dress to a formal evening gown. The dress length can vary based on personal preference and the formality of the marriage. Accessories such as jewelry and heels can also be added to complete the outfit.