This collection of 200 Most Romantic Muslim Couples Islamic Wedding Pictures will amaze you with how romantic the bride and groom can look for their wedding. We collected these pictures of Muslim couples wearing cute Islamic wedding dresses from all over the world and sorted out the best ones for you.
If your big day is around the corner and you are planning to have some exclusive pictures taken to record the best moments, then this collection will be of great help to you. From these pictures, you can get ideas of what to wear for an Islamic wedding, some stylish hijab wedding dress, and much more. Many Muslim men and women are hesitant and confused when posing for their wedding photoshoot. This article will help you to convert you and your spouse-to-be into the most photogenic pair to be wed.
Islamic Wedding Photoshoot Ideas
Weddings have great significance in Islam. Islam encourages its followers to get married and enjoy halal companionship, rather than indulging in sinful acts. Couples are encouraged to respect and love each other and also fulfil all their responsibilities towards each other.
It has been noted that happy couples in Islam share certain characteristics. They don't just share a physical relationship but also a spiritual one. The husband and wife both perform their religious duties together. They do praying and fasting so they can be together not just in this world but also in the hereafter. They also don't take each other for granted; instead, they are appreciative and thankful to Allah that He brought them together. Read on to learn some more habits of happy Muslim couples.
Also, if your wedding is happening any time soon and you are worried about your outfits or photography in particular, then note the following tips.
Being a Muslim couple, simplicity should be the main concept. Keep it simple and small, but enjoy yourself to the fullest, and this is what Islam teaches everyone.
Dress up to your best, but make sure your outfit is not exposing.
Cover your head with a hijab if you feel like it, otherwise, drape your dupatta stylishly and adequately.
Put on makeup and a smile, dress for each other.
Don't be hesitant during your photoshoot, be natural and enjoy yourselves because from this day onwards you two are forever together.
Use props, whiteboards, hand gestures, etc. to make your photos more lively.
Kiss each other on the forehead or hands in pictures to forever preserve the sentiments.
Here we have a list of the top 200 romantic Muslim couples and their wedding pictures. Do have a look!
↓ 200 – What to Expect At A Muslim Wedding
If you are planning to attend a Muslim wedding, then you should expect an event full of love and joy. It will be an event full of emotional moments and religious values. You will see all people, including the bride and groom, dressed up according to Islamic teachings. Also, you will see various Islamic rituals like saying goodbye to the bride under the shadow of the Quran. Not just that, but you will also witness deep respect for the mosque as all people walk barefoot into it for Nikkah. Last but not least, the love, respect, care, and affection of the couple will also be obvious.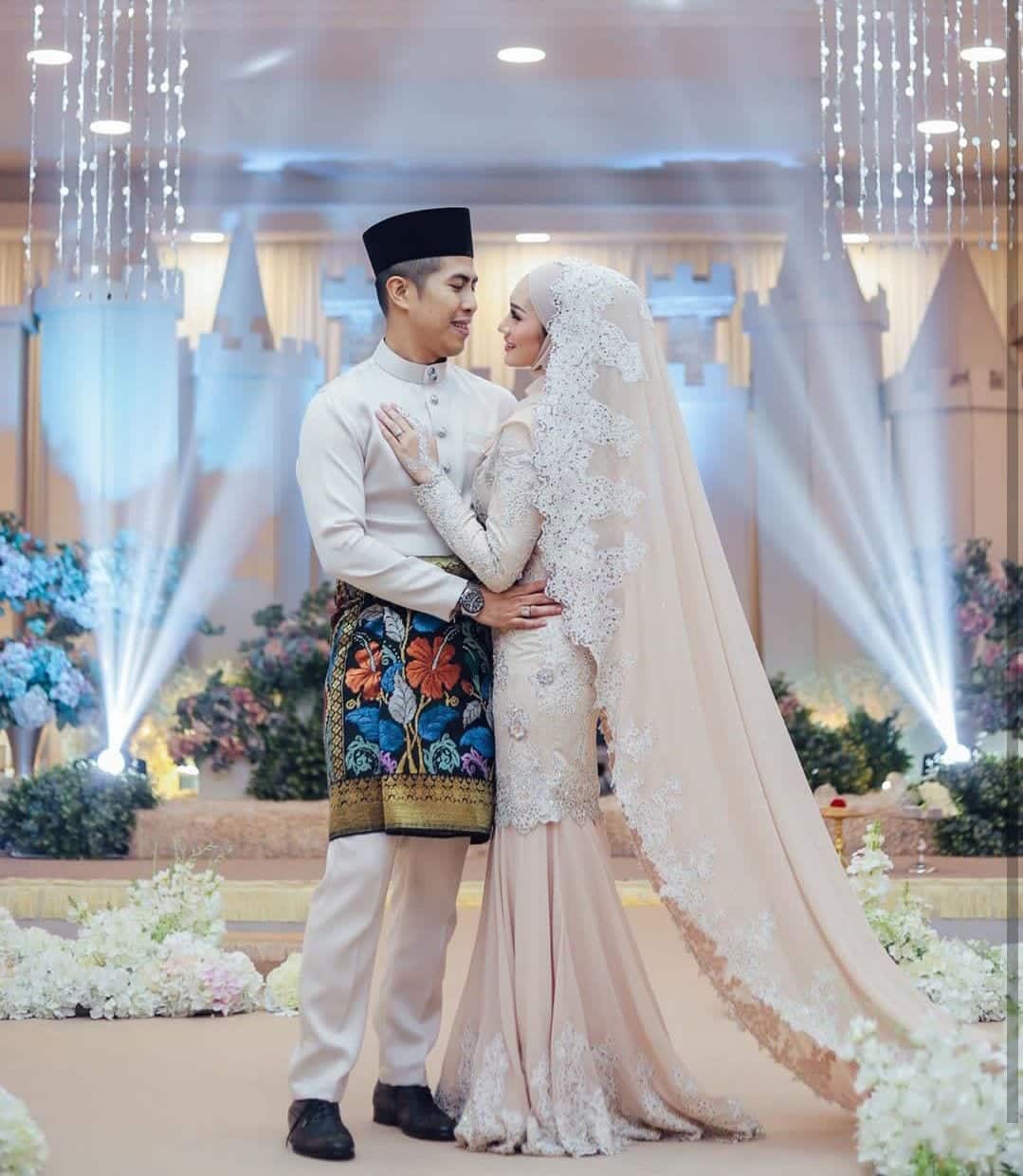 ↓ 199 – How To Dress For A Muslim Wedding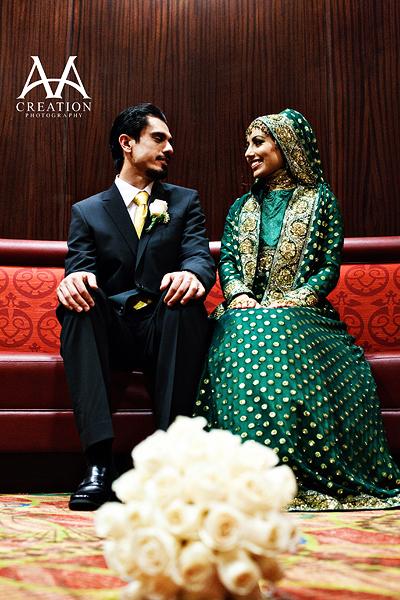 ↓ 198 – Couple At Nikkah Function
↓ 197 – At Mehendi Function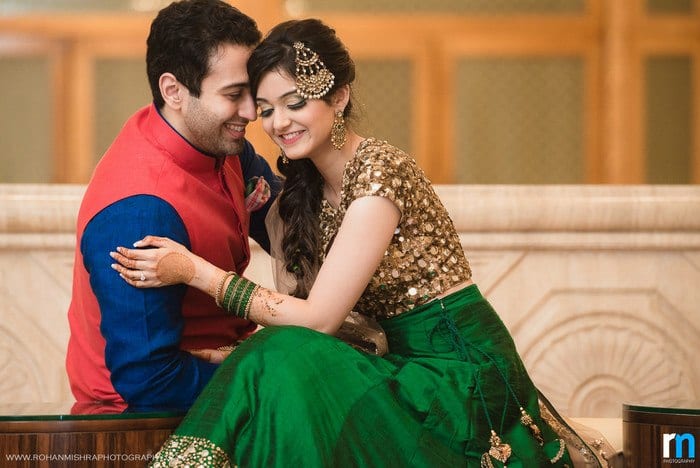 ↓ 196 – At Baraat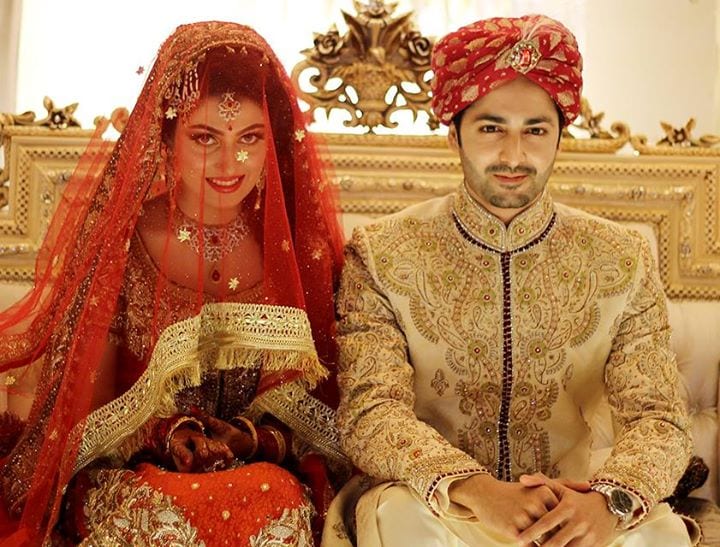 ↓ 195 – Welcoming Bride On Stage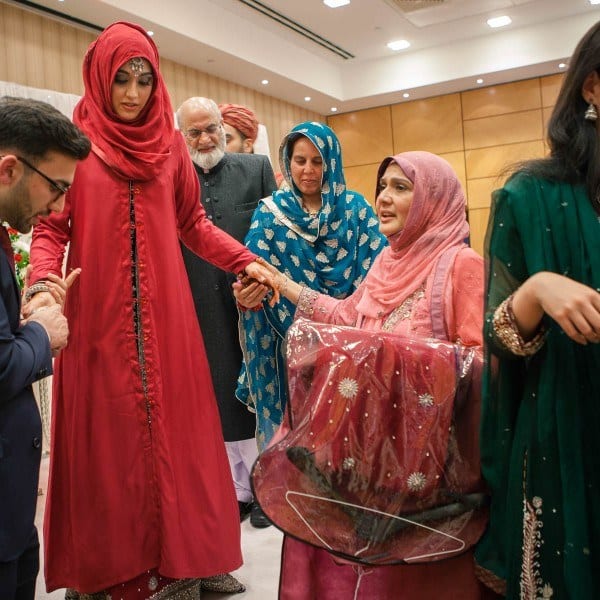 ↓ 194 – Gosspiping On Stage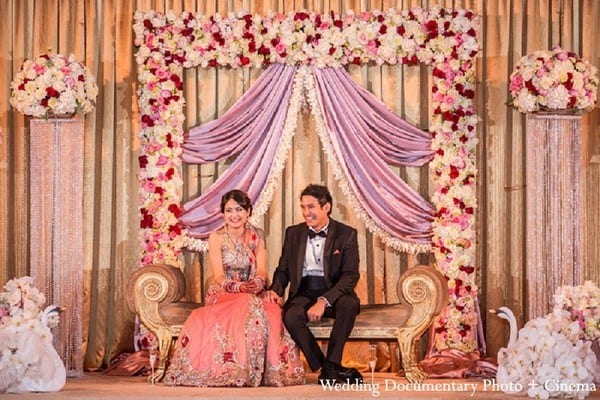 ↓ 193 – With Friends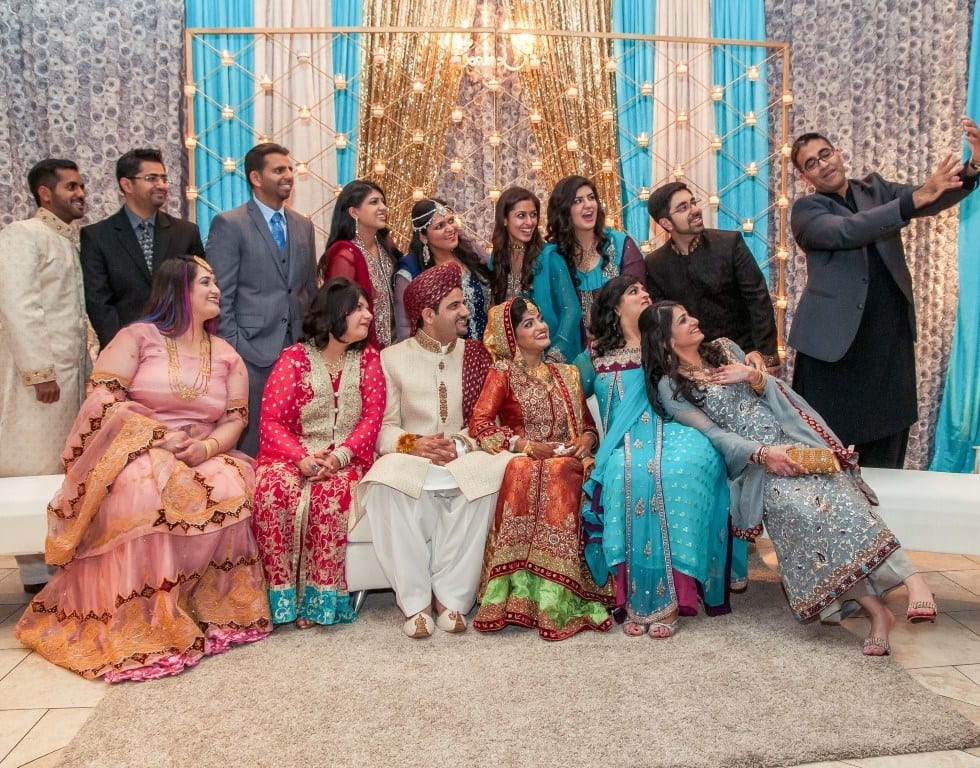 ↓ 192 – With Family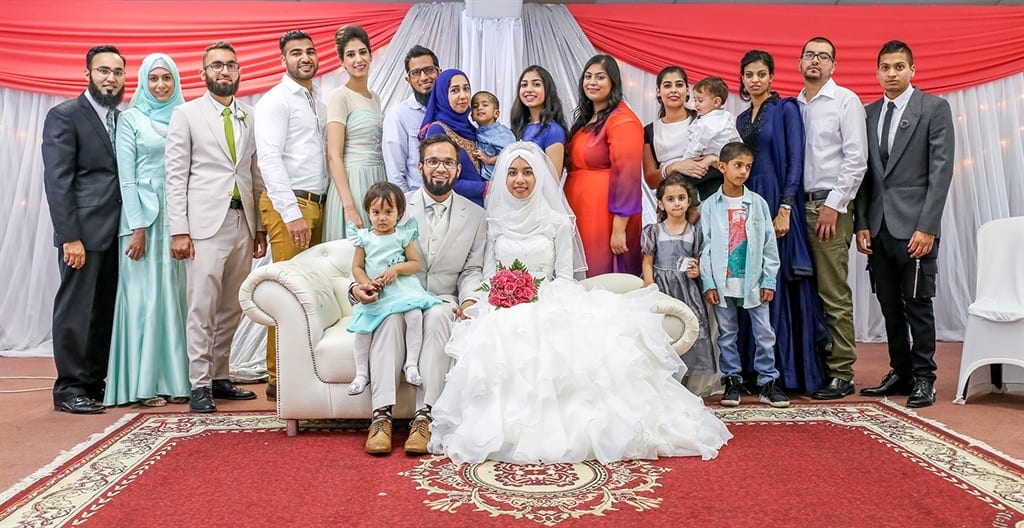 ↓ 191 – Cute Couple On Walima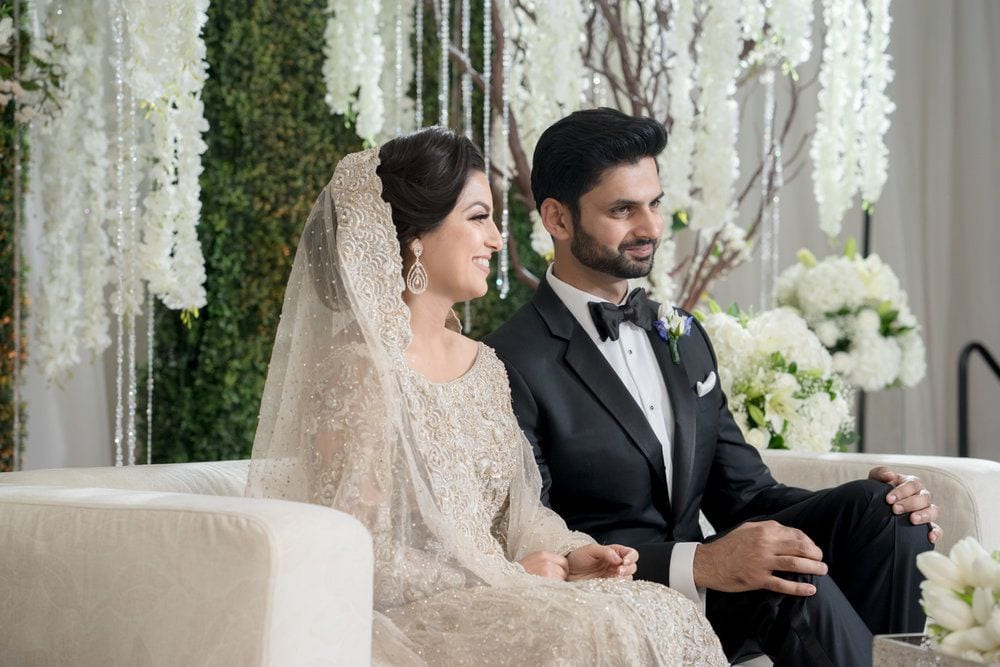 ↓ 190 – Simple Groom And Bride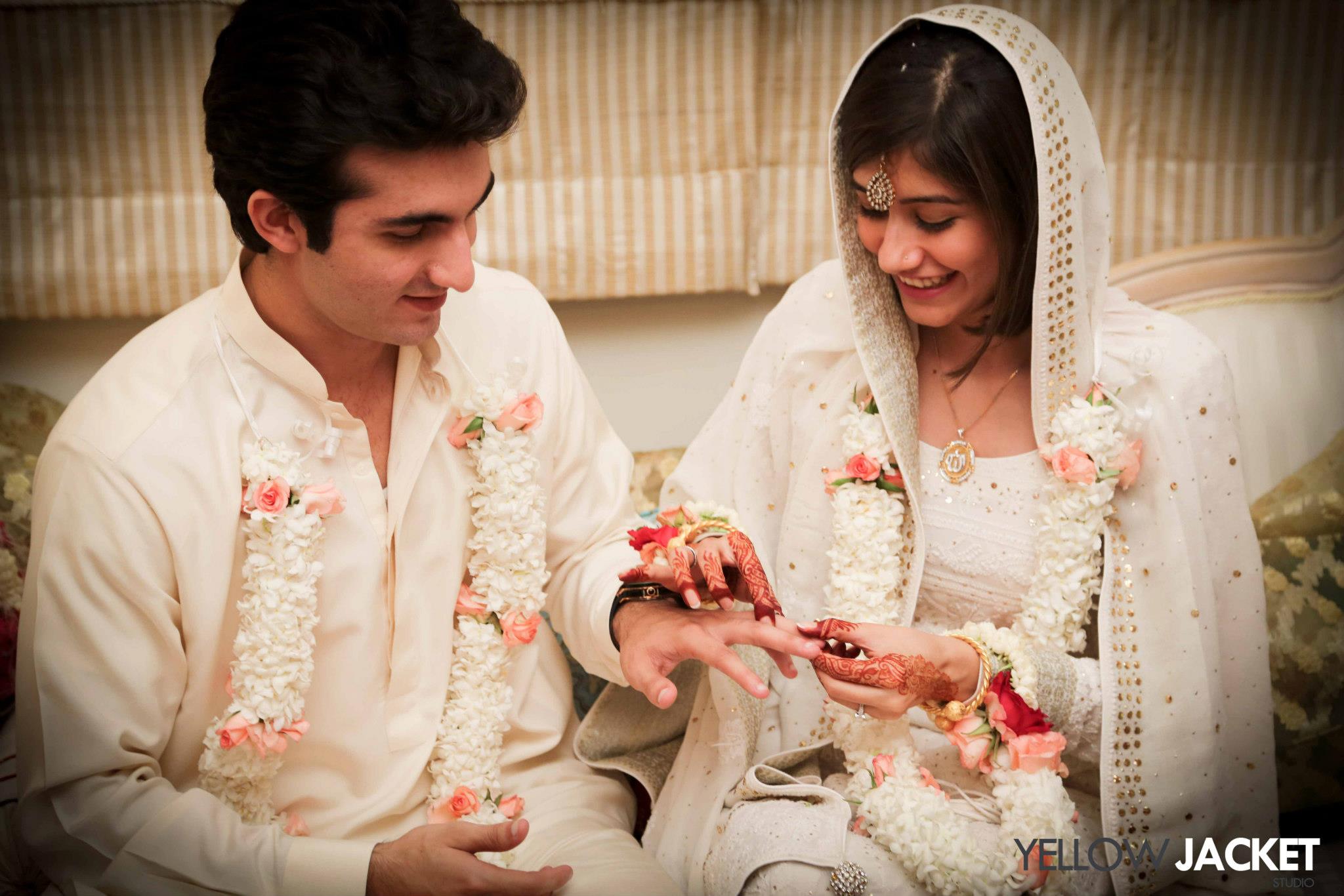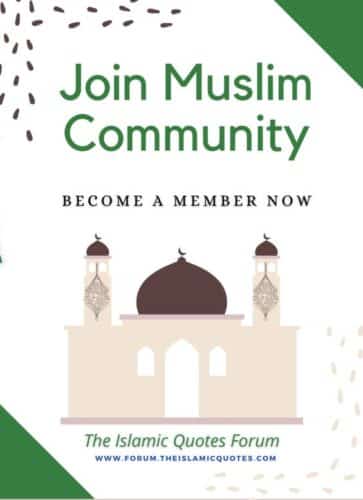 ↓ 189 – Traditional Couple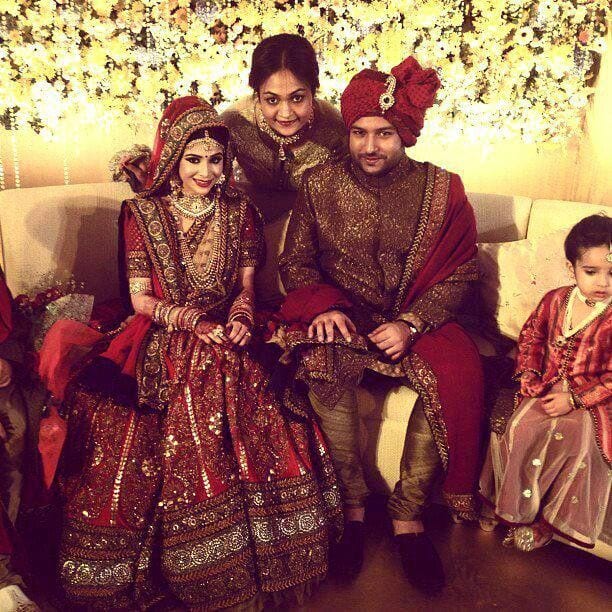 ↓ 188 – Regal Muslim Bride And Groom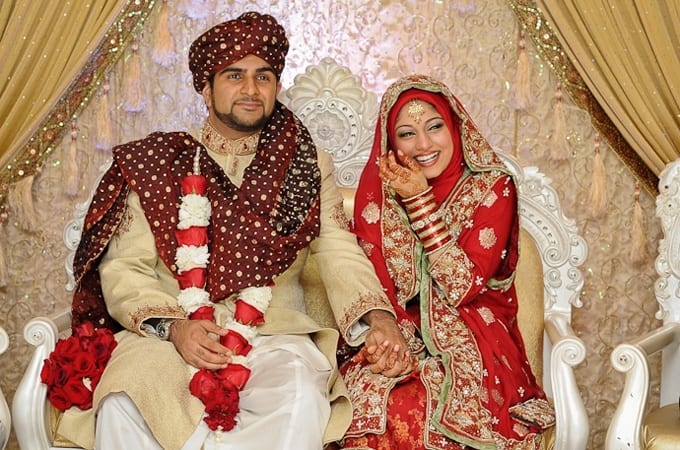 ↓ 187 – Indoor Photoshoot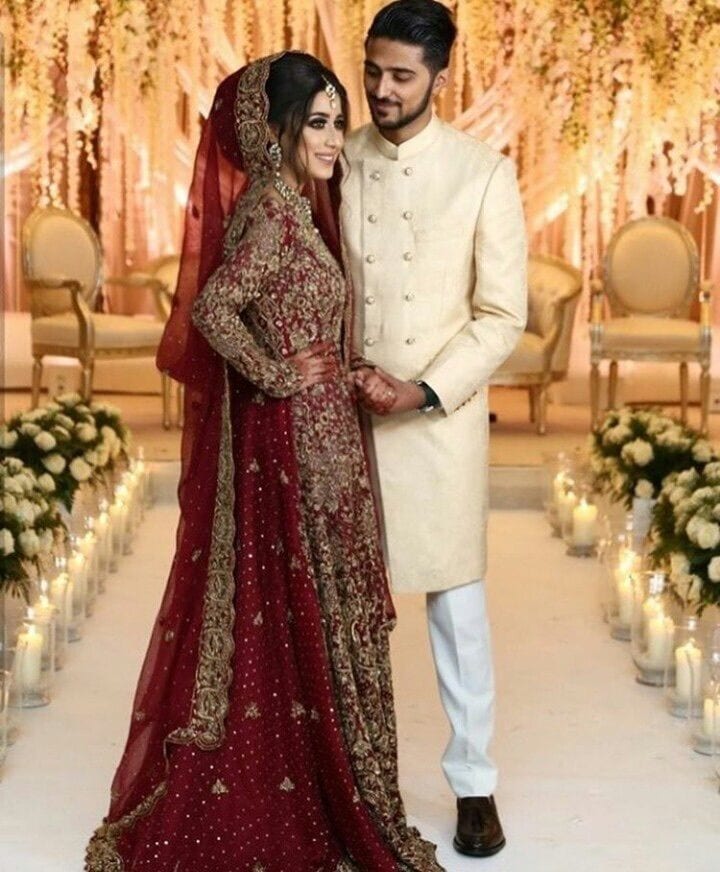 ↓ 186 – Outdoor Photoshoot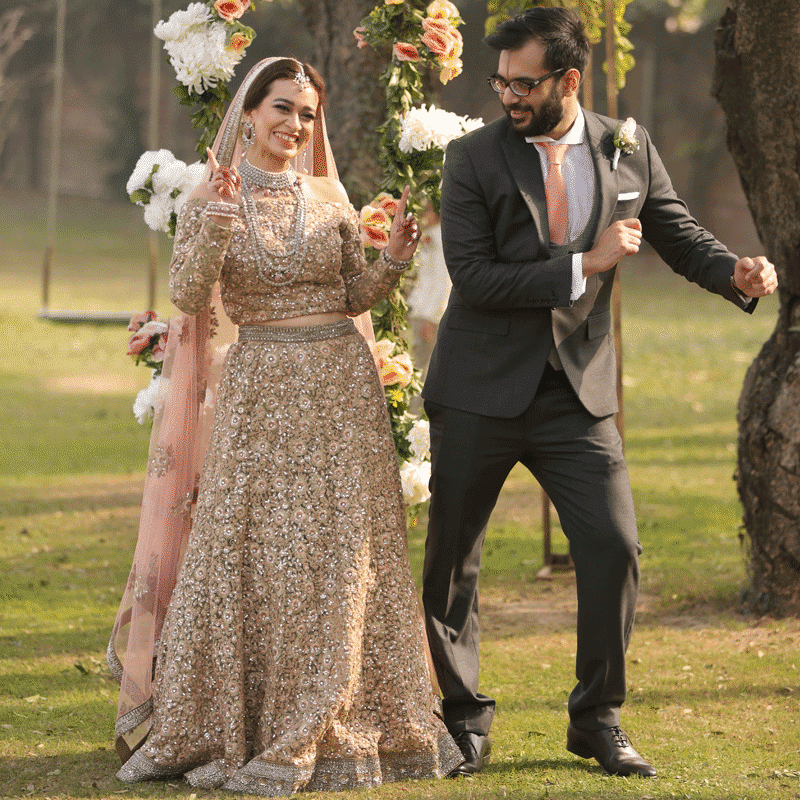 ↓ 185 – Blind Folded By Her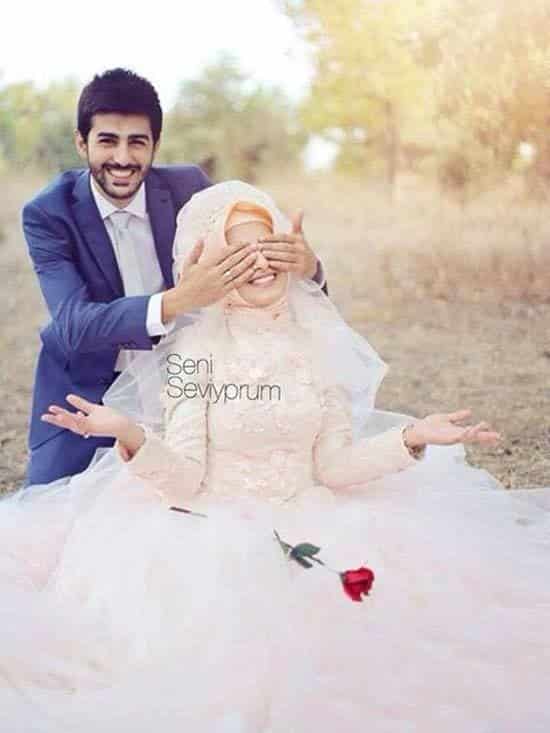 ↓ 184 – The First Look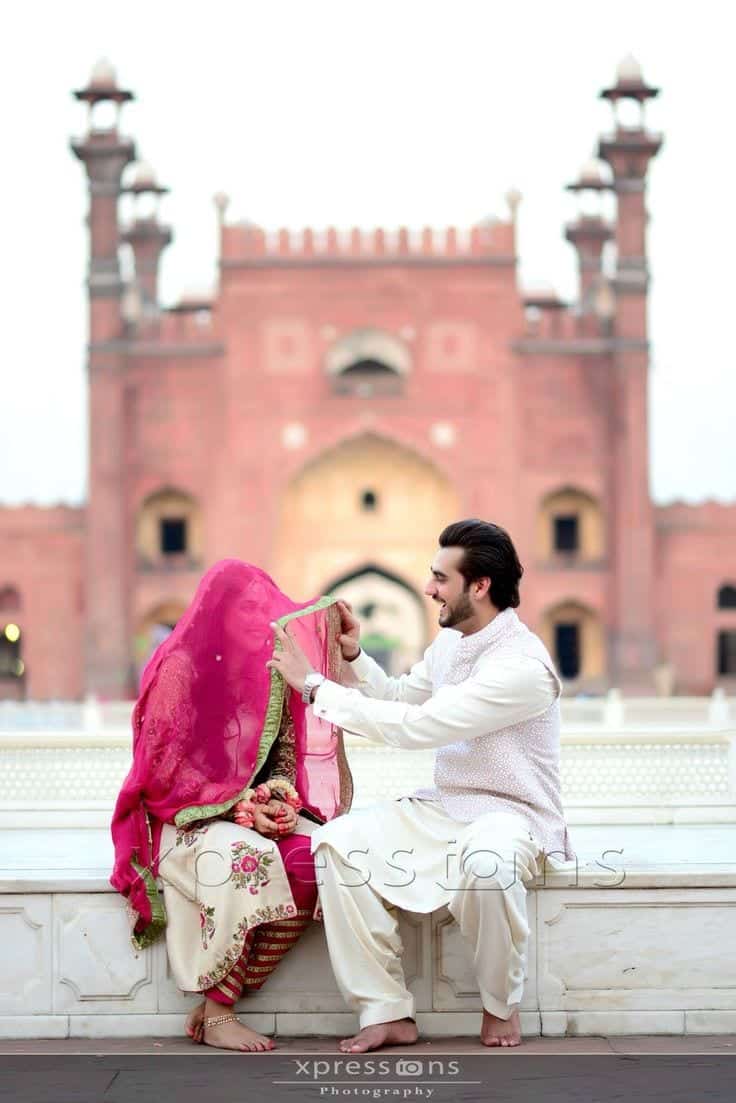 ↓ 183 – Lying in the Grass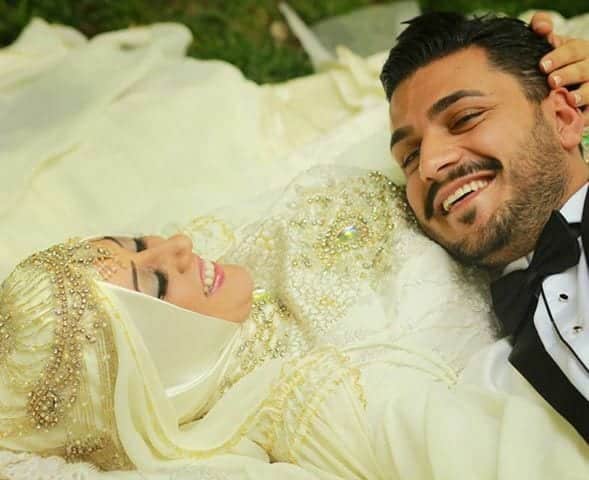 ↓ 182 – A Happy Picture Under Petals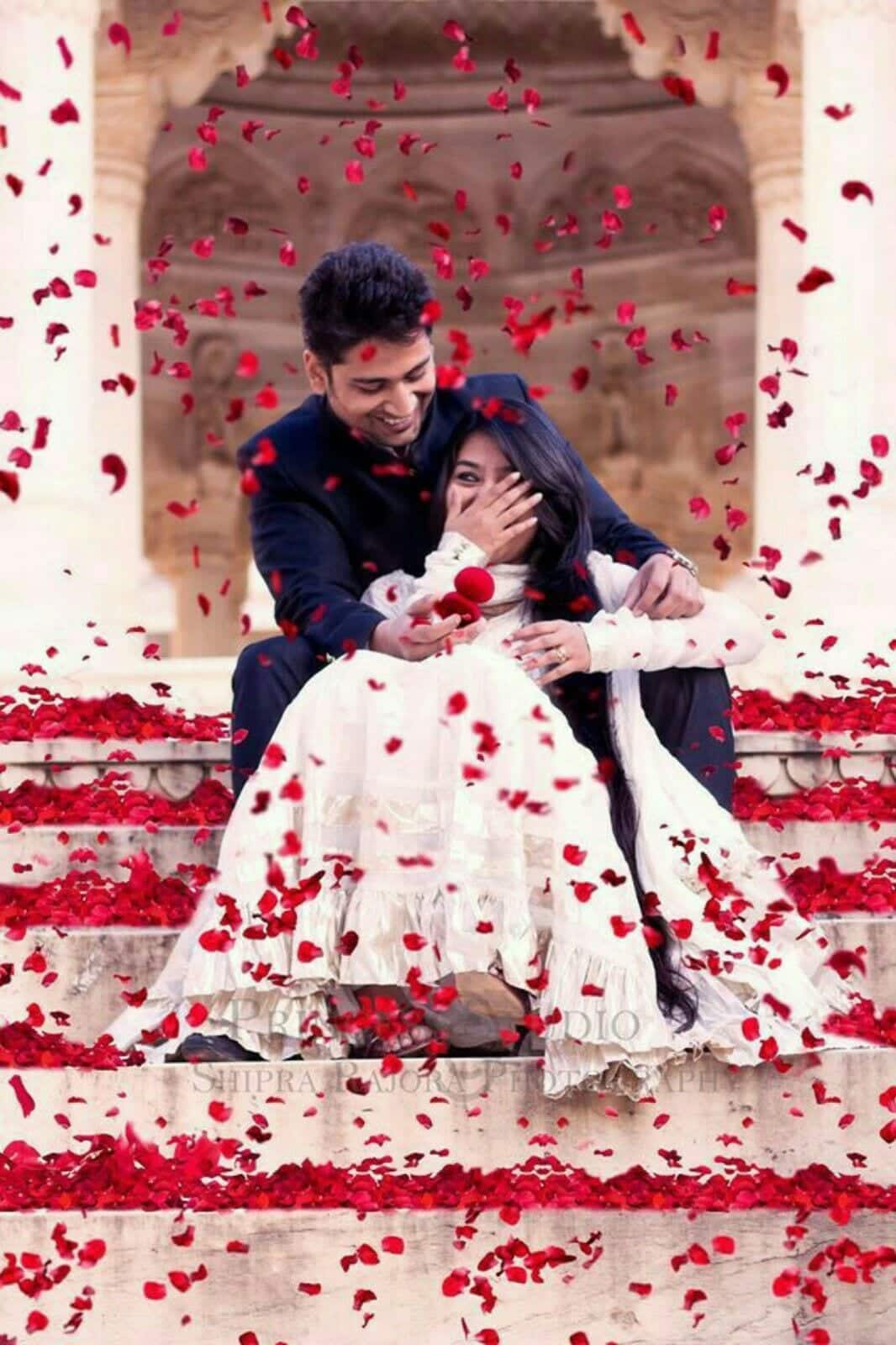 ↓ 181 – Muslim Bride In Full Nikaab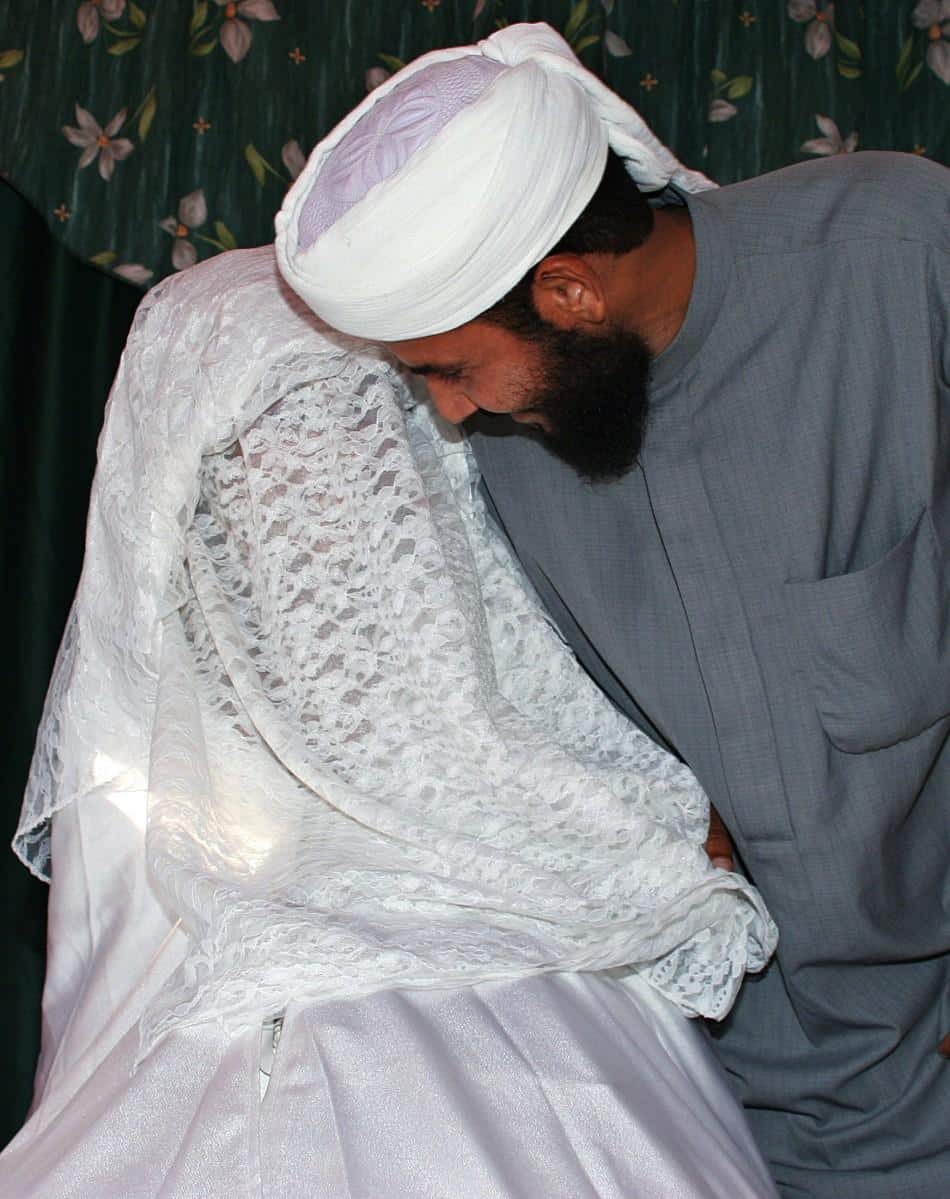 ↓ 180 – The Hand Kiss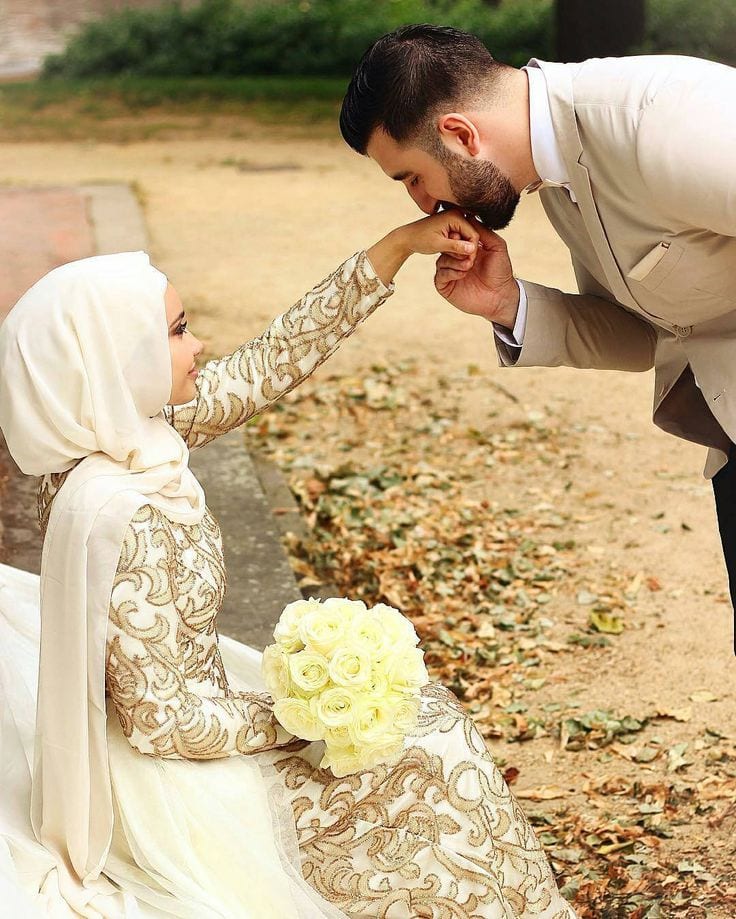 ↓ 179 – The Forehead Kiss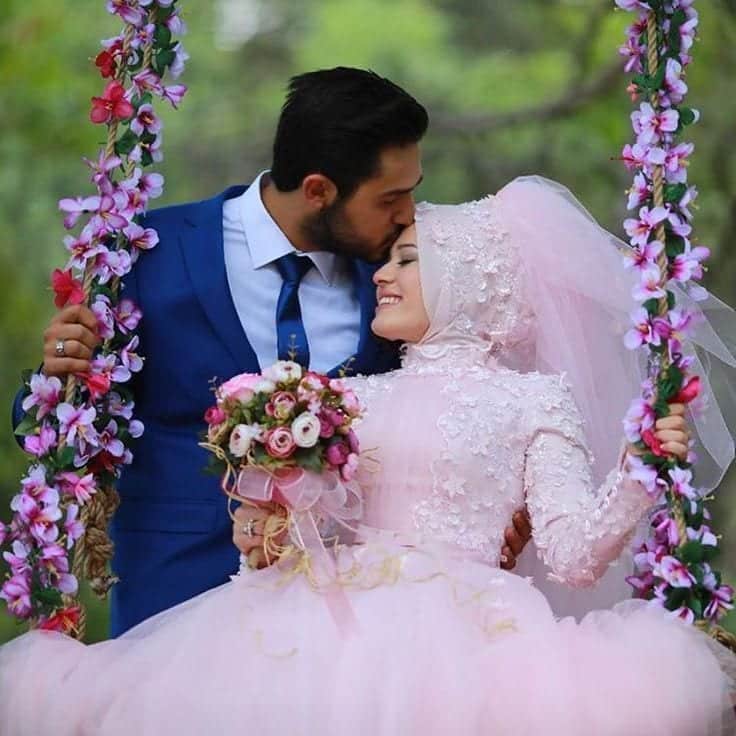 ↓ 178 – The Relaxed Gaze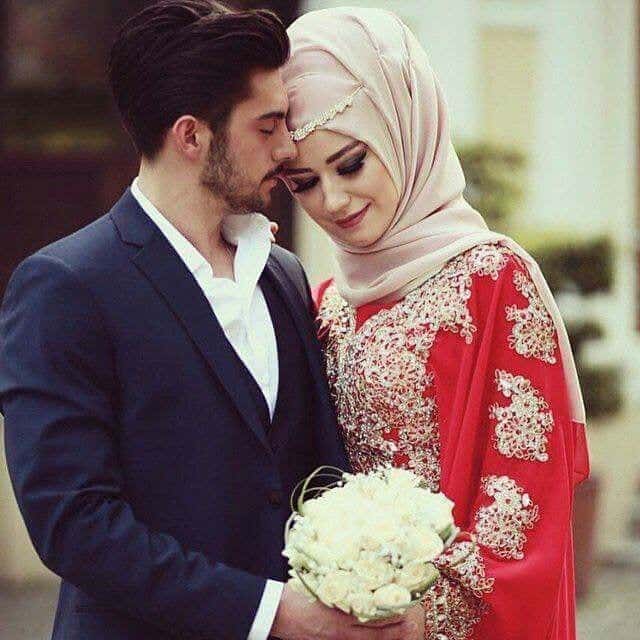 ↓ 176 – The Walk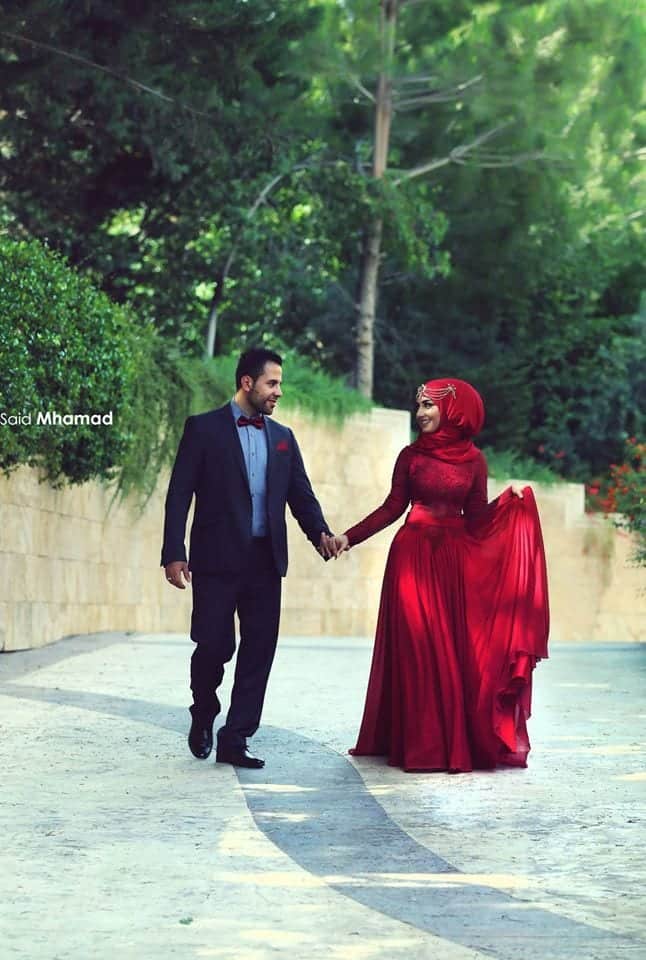 ↓ 175 – Groom Helping Bride Wash Her Face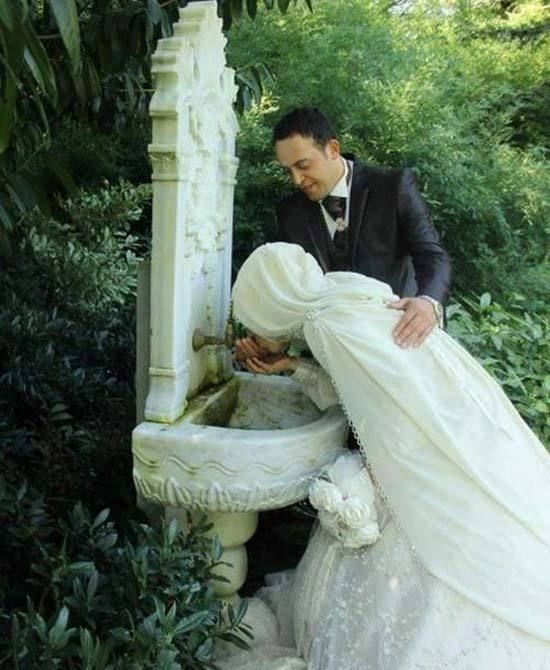 ↓ 174 – Shadows in the Umbrella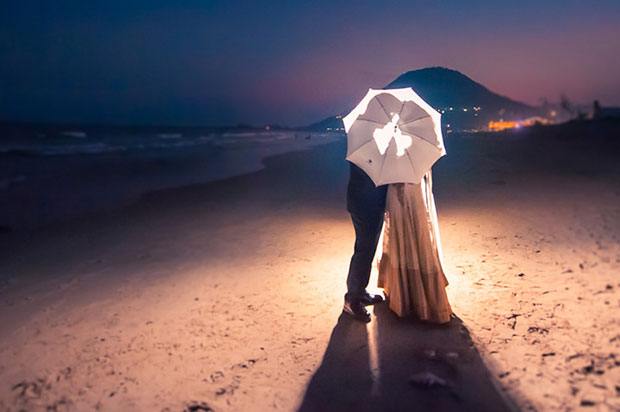 ↓ 173 – Romantic Couple Posing With Props On Wedding Day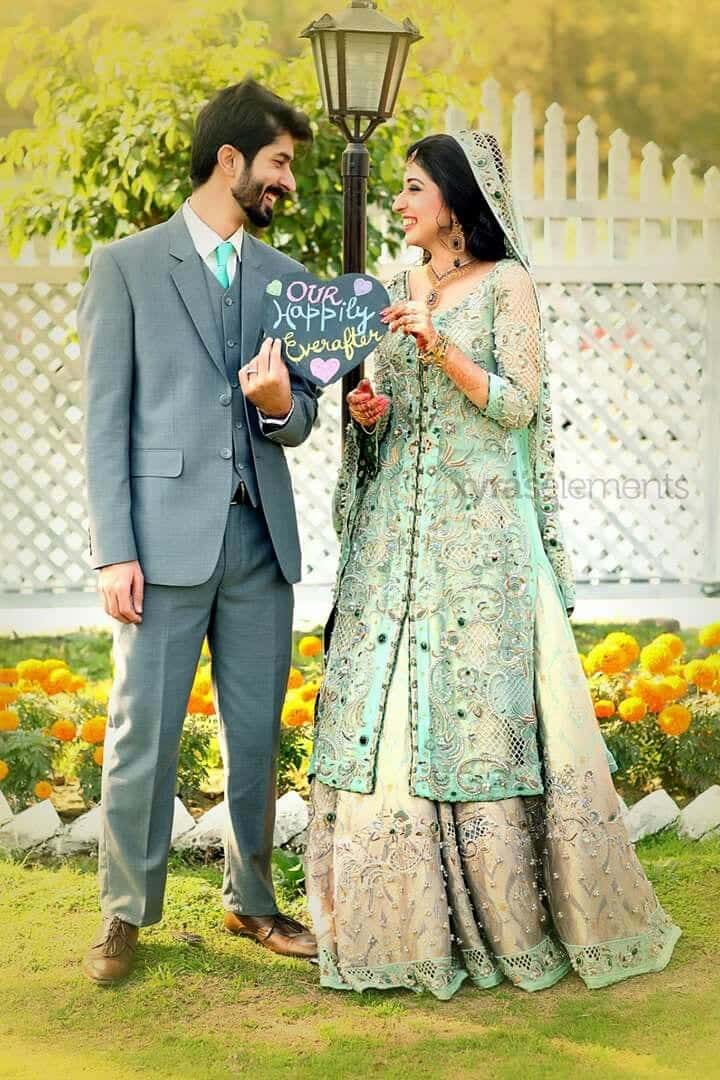 ↓ 172 – Posing On A Bridge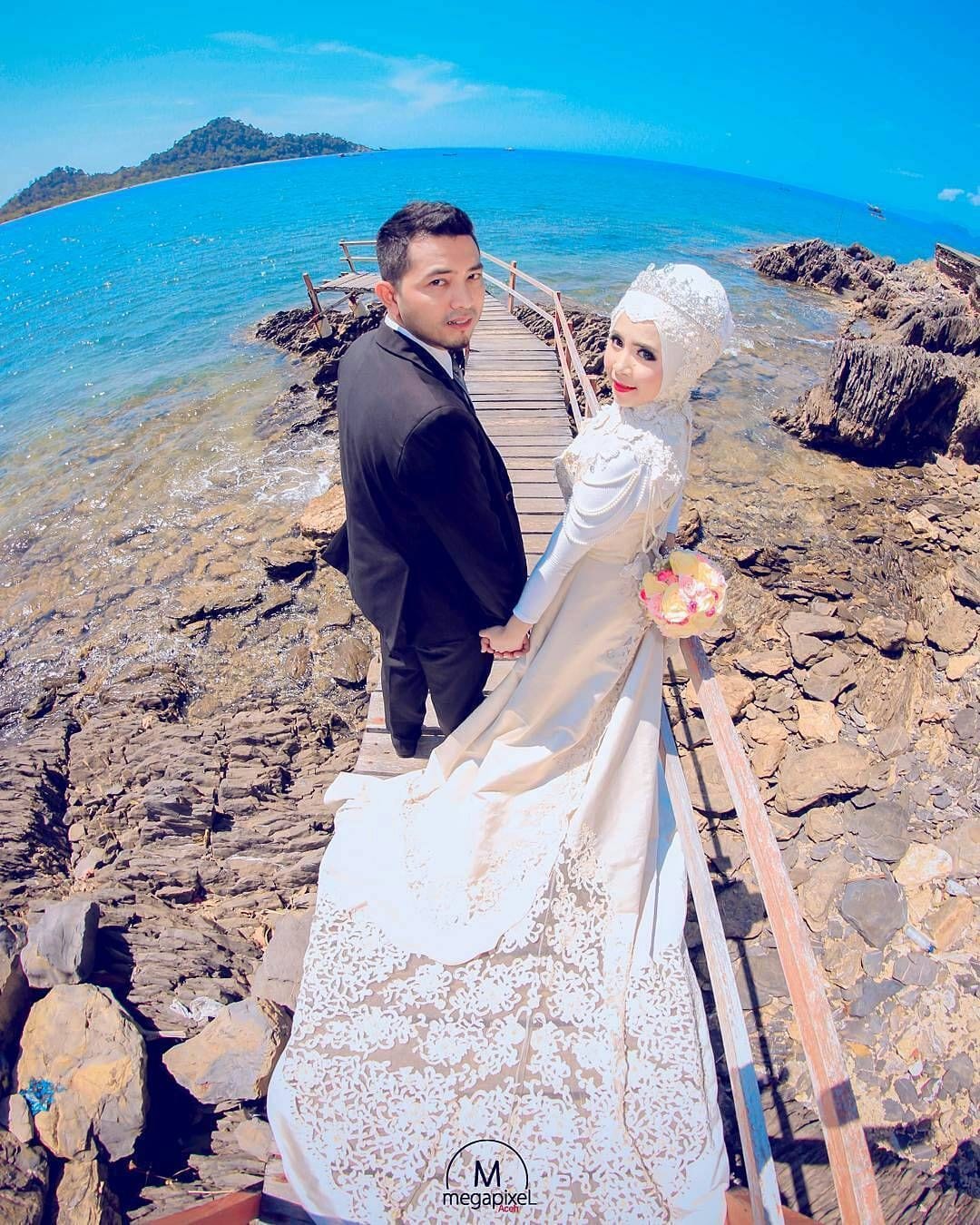 ↓ 171 – Royal Picture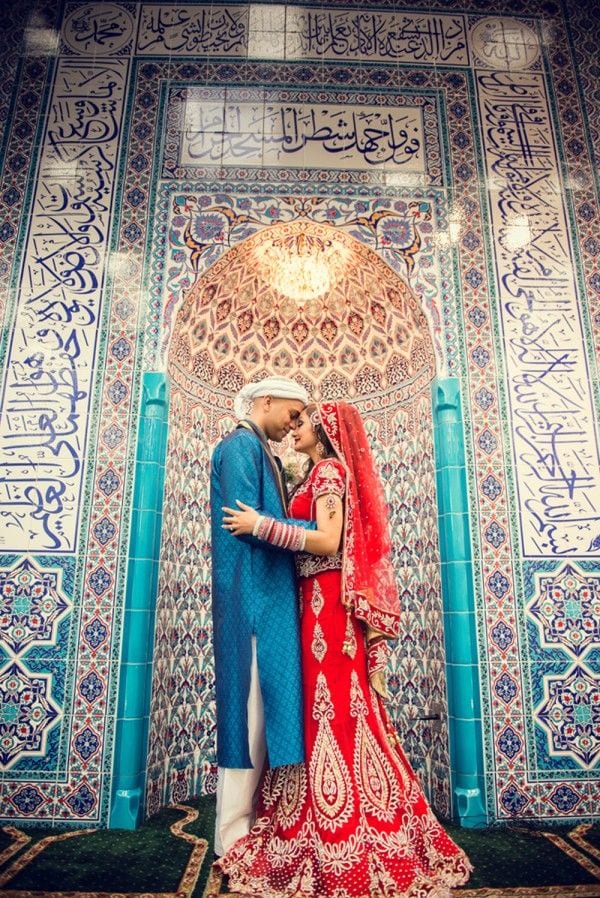 ↓ 170 – A Picture Inside Masjid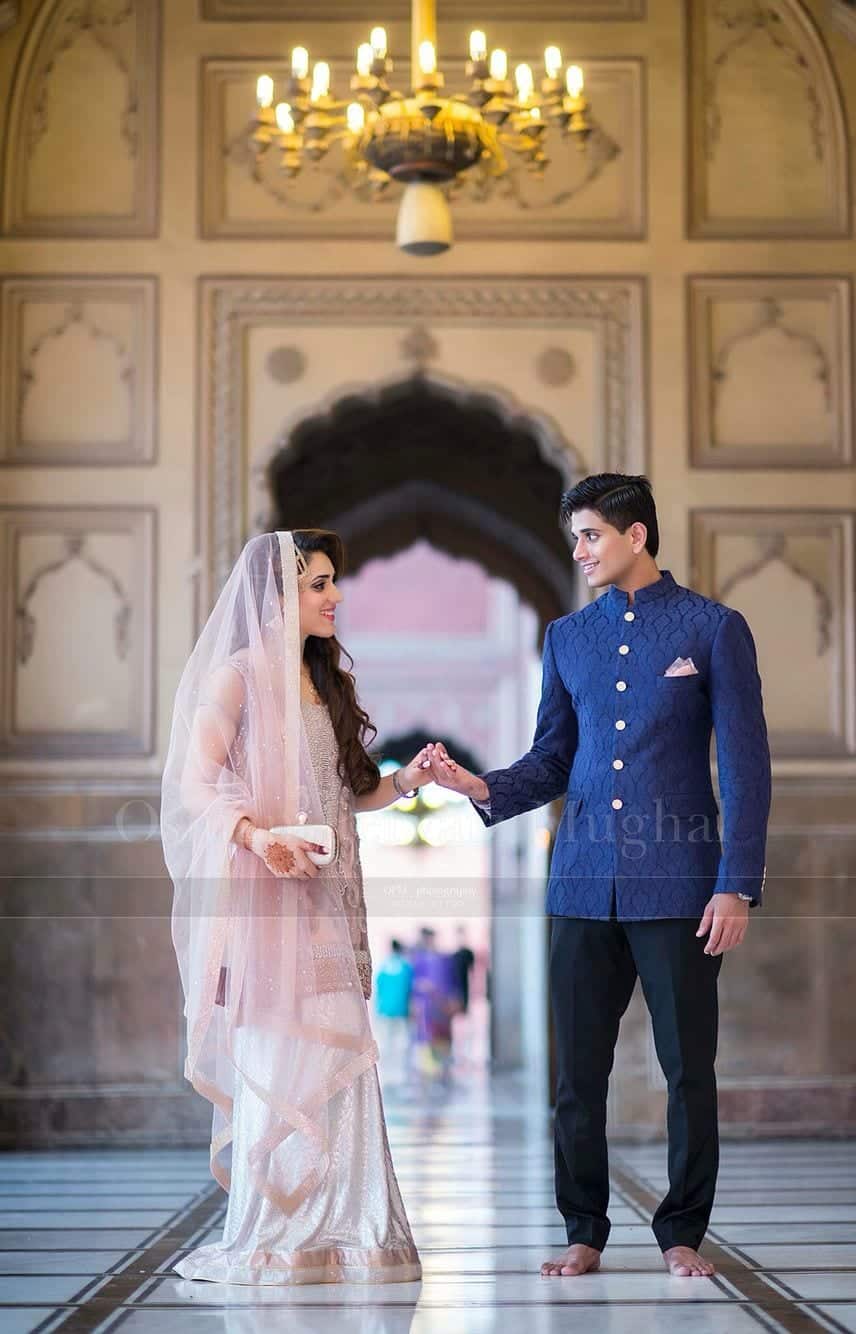 ↓ 169 – Prayer During the Ceremony
↓ 168 – The Picture Booth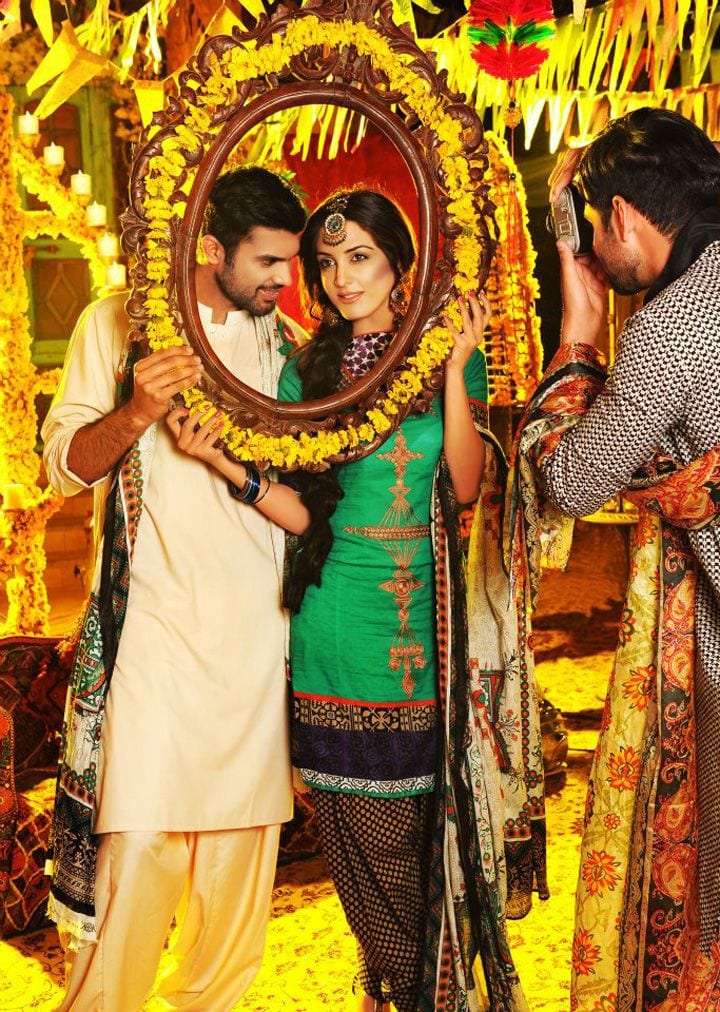 ↓ 167 – In Dim Lights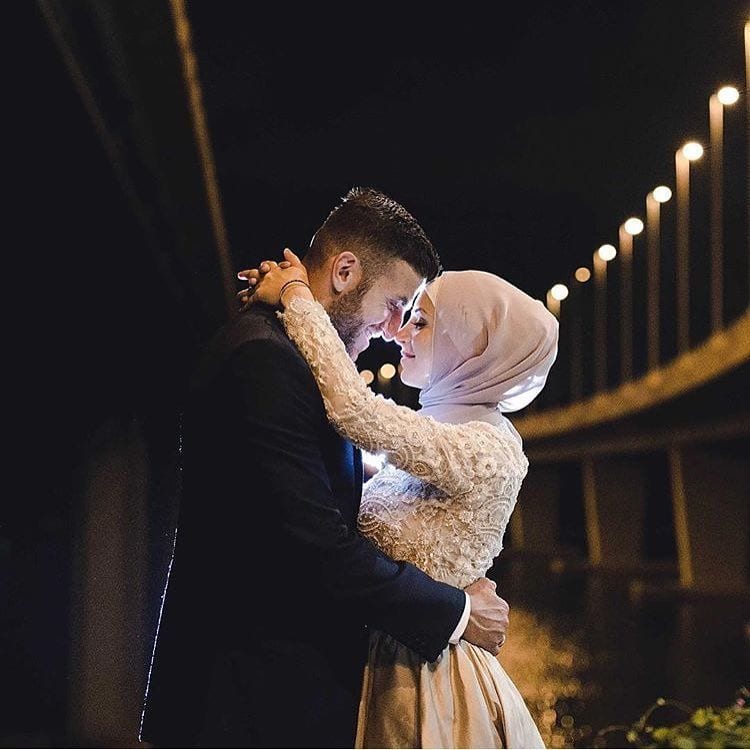 ↓ 145 – Serenity
This peaceful shot turns simple greenery into a magical forest. With a lovely white horse as their sidekick, the couple poses with simple elegance.
↓ 144 – Affection
"And He has put between you affection and mercy" – 30:21, Quran. Happy and loving Muslim couples treat each other like best friends first and then as husband or wife. This allows them to have open communication channels and share their feelings openly. In times of happiness as well as hard times, they stick together as one. In this shot, the husband and wife capture a simple embrace on their special day.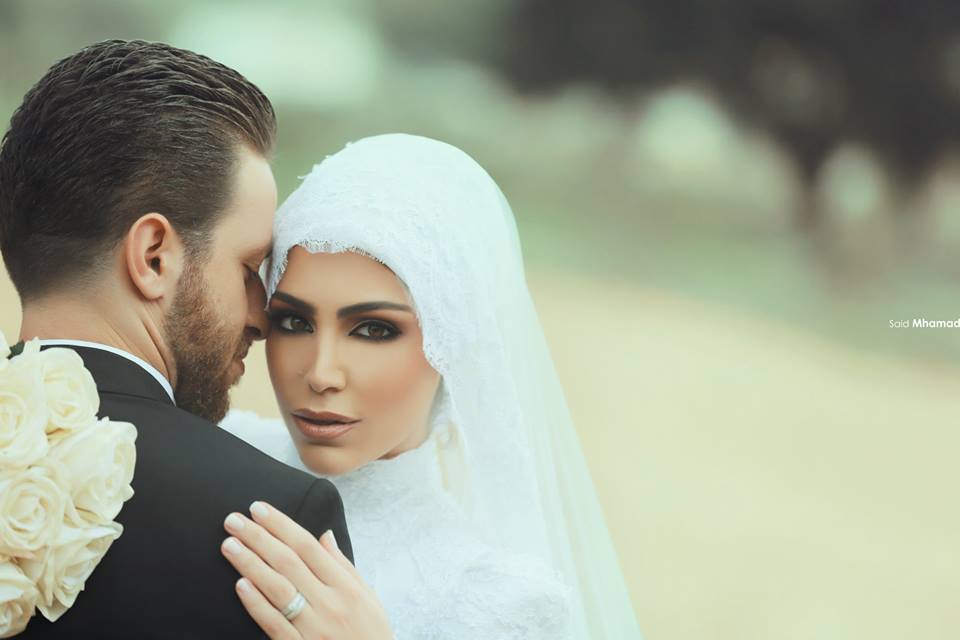 ↓ 143 – Comfort
The Quran teaches Muslim men an amazing dua/supplication, instructing them to pray to Allah and ask him to make their wives and children the comfort of their eyes(Qur'an: Chapter 25, Verse 74). Simple acts of love, such as getting dressed for your spouse, arranging a surprise gift for them, or merely helping them in their daily chores can go a long way when it comes to strengthening your relationship. The Prophet SAW often helped his wives in their daily chores, and surely there is no better example of a Muslim man.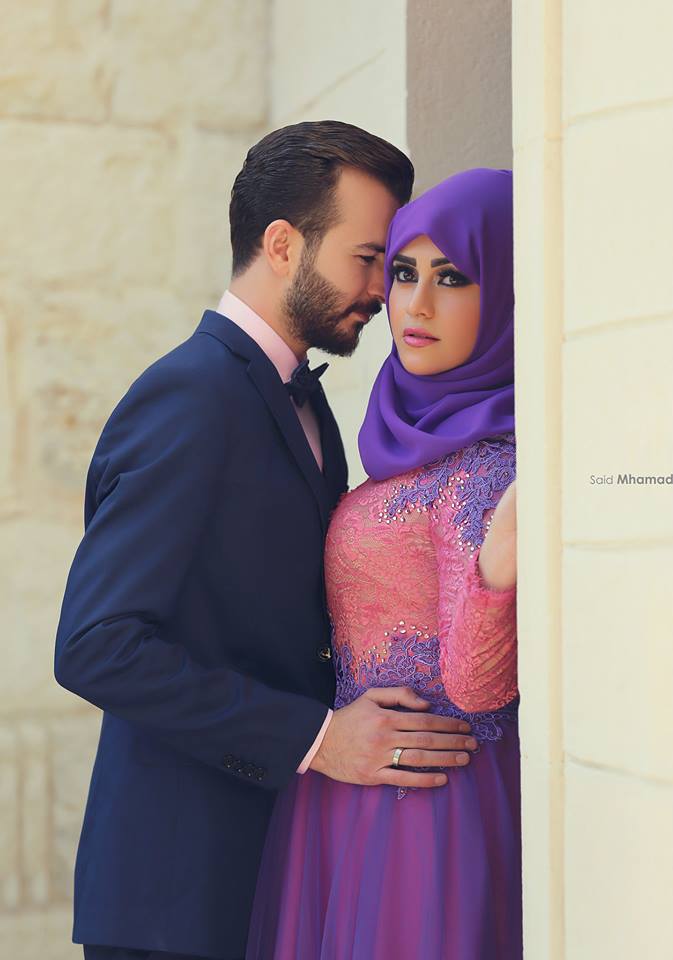 ↓ 142 – Love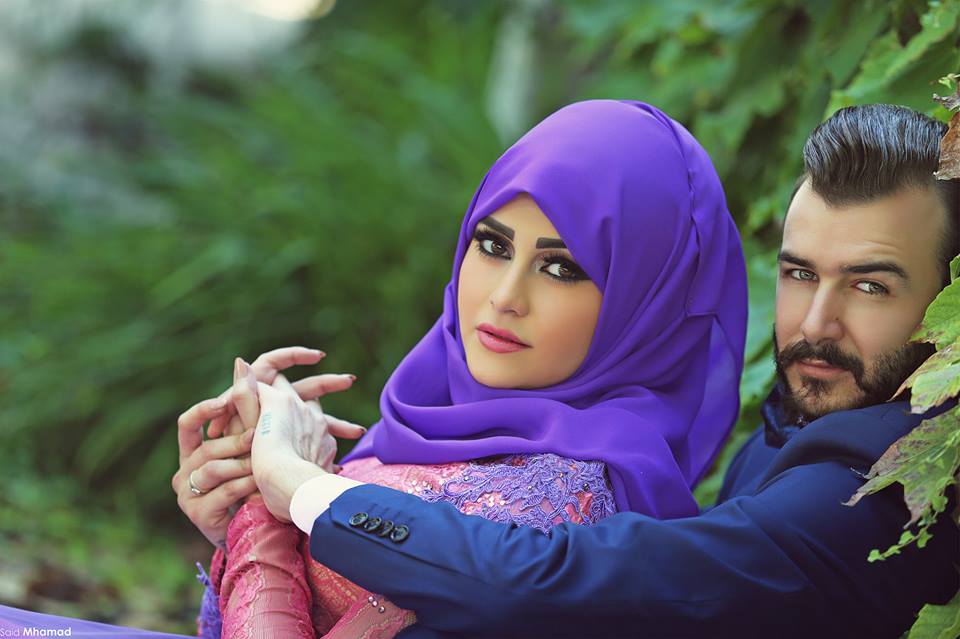 ↓ 141 -Happiness
The outfits in this picture, the colour coordination, the scenery, and most importantly, the love in the air are what make this the perfect picture. This Could be your Perfect Islamic Couple HD Wallpaper too.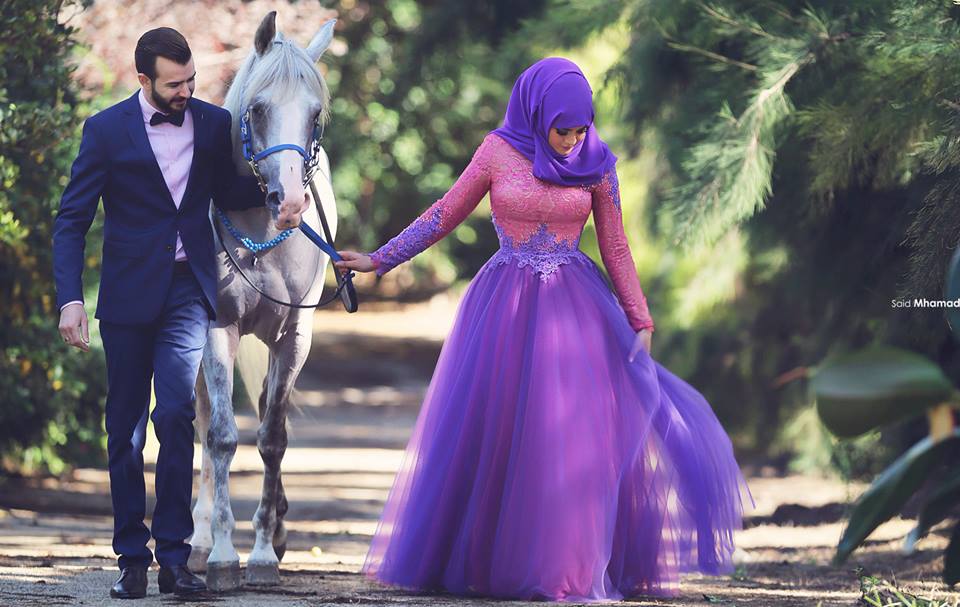 ↓ 140 – Care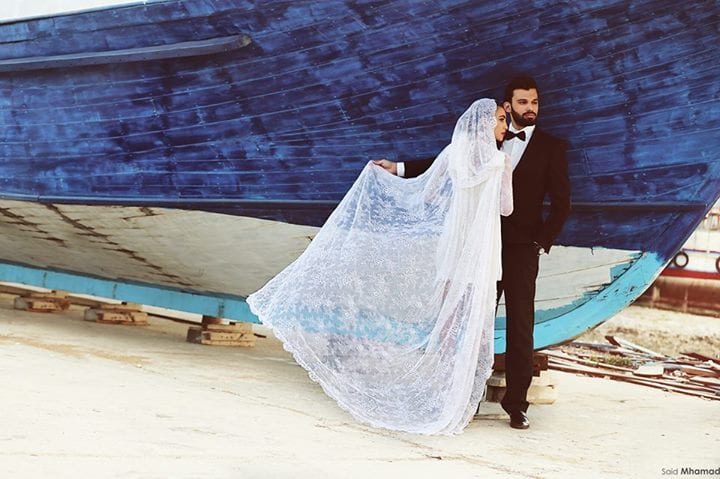 ↓ 139 – Cute Asian Muslim Couple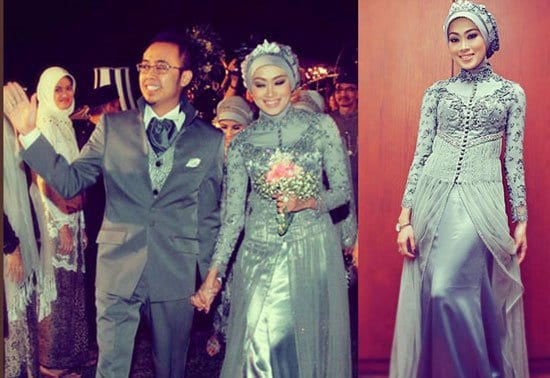 Muslim couples get married in different countries and different parts of the world. Every country has its own customs, and in some cases, several different customs exist within the same country as well. This is why we see different outfits and ritual practices in various Muslim weddings. Have a look at this cute Asian Muslim couple, wearing matching grey-colored outfits.
↓ 138 – Playing Games
Whether you are planning your wedding at the hotel, house, or at the beach, capturing those moments is one of the most important tasks of that day. These are the beautiful moments you are going to share with your loved ones throughout your life. So why not make all this very special. Yes, these days don't come again and again. Well, most of the Muslim countries have their Muslim marriage ceremony and traditions, whatever customs you have and whatever Islamic marriage rules you follow in your country, make sure to make them memorable by hiring a good photographer. RECOMMENDED: 40 Most Elegant Ideas for Wedding Invitation Cards And Creativity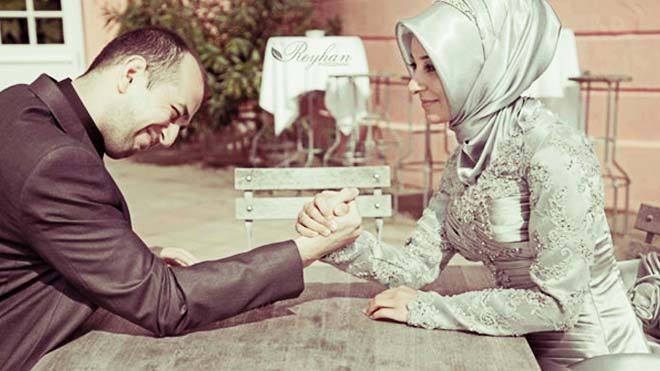 ↓ 137 – Posing Under Trees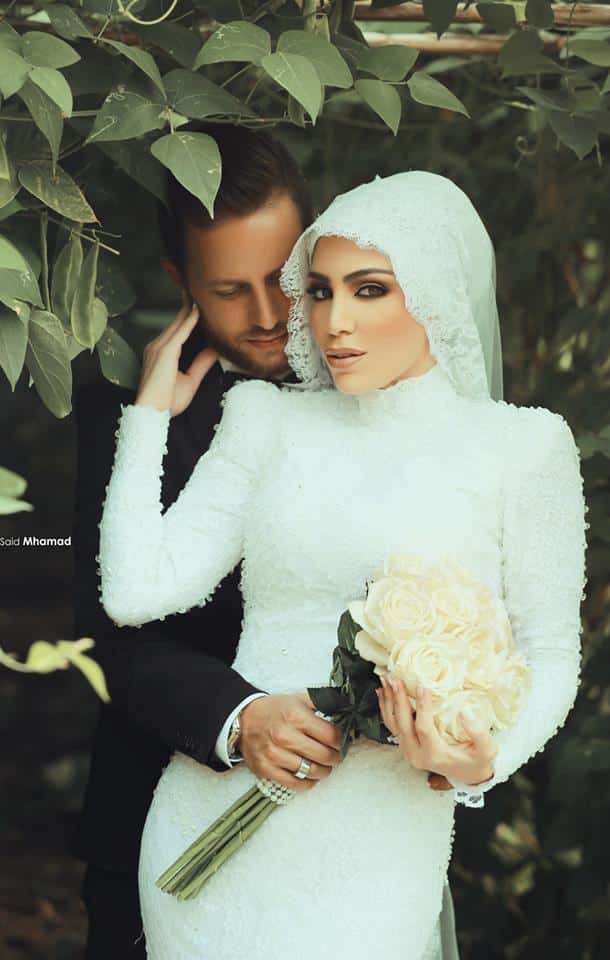 ↓ 136 – Picture Perfect Moment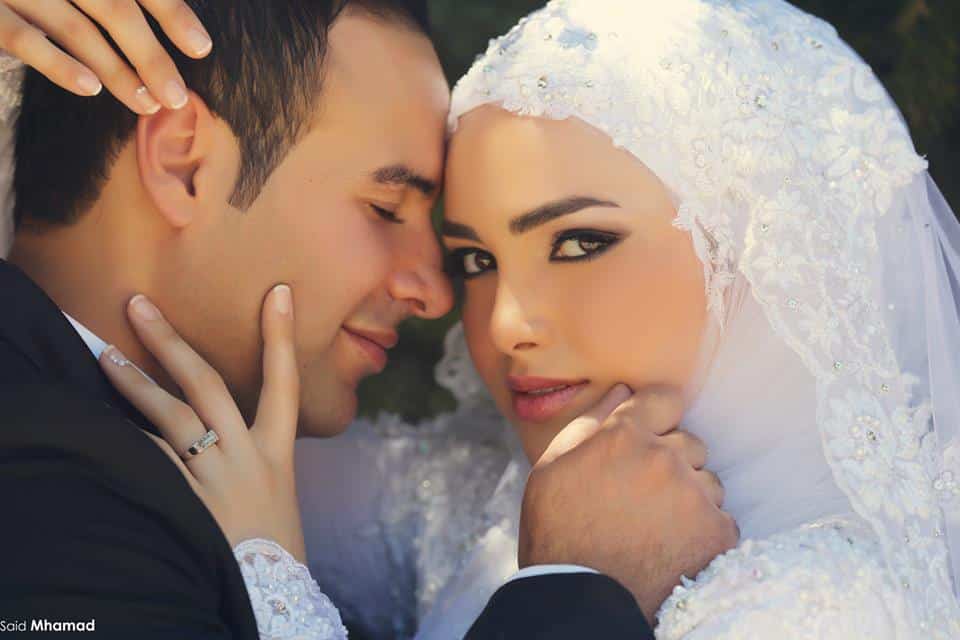 Muslim brides look beautiful with hijab no doubt, provided you have matched your outfits and makeup in proportion.
↓ 135 – Groom Helping Bride With Her Gown
Nothing can beat the timeless white and black look, and this is true for Muslim couples as well. If you too want a classic outfit for your wedding, then the bride should wear a white gown while the groom should wear a black suit with a white shirt. These days, tiaras, in particular, are trending, and every bride looks for a unique crown for her special day.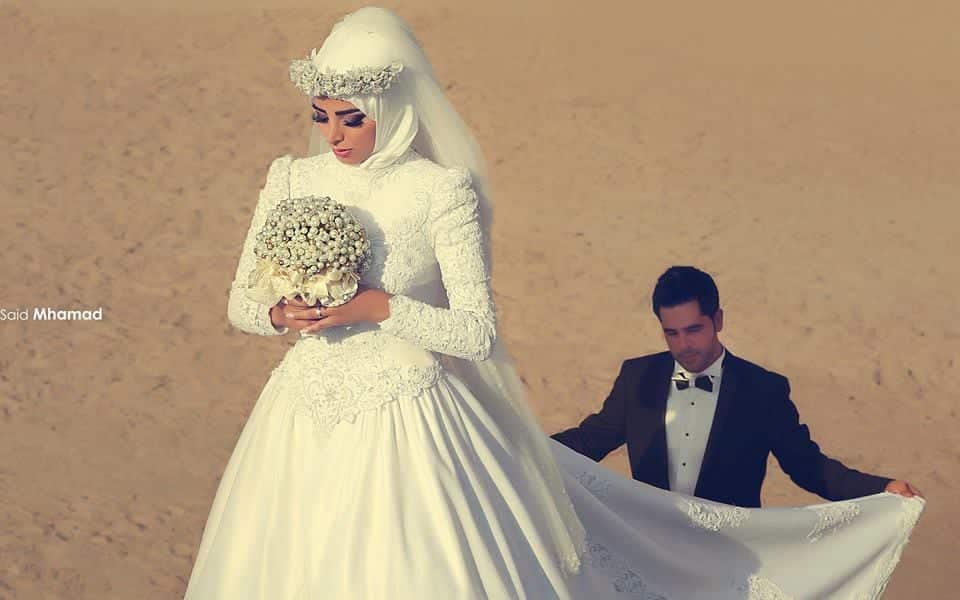 ↓ 134 – Hijab Couple Hugging Each Other For a Picturesque Pose
Who says a bride cannot look modest on her wedding day? Yes, she can, and modest brides look more beautiful than regular brides. These pictures will give you beautiful different ideas on how to wear a hijab beautifully on your wedding day and look like a queen. Check out Simple Makeup with Hijab Tutorial and Hijab Makeup Tips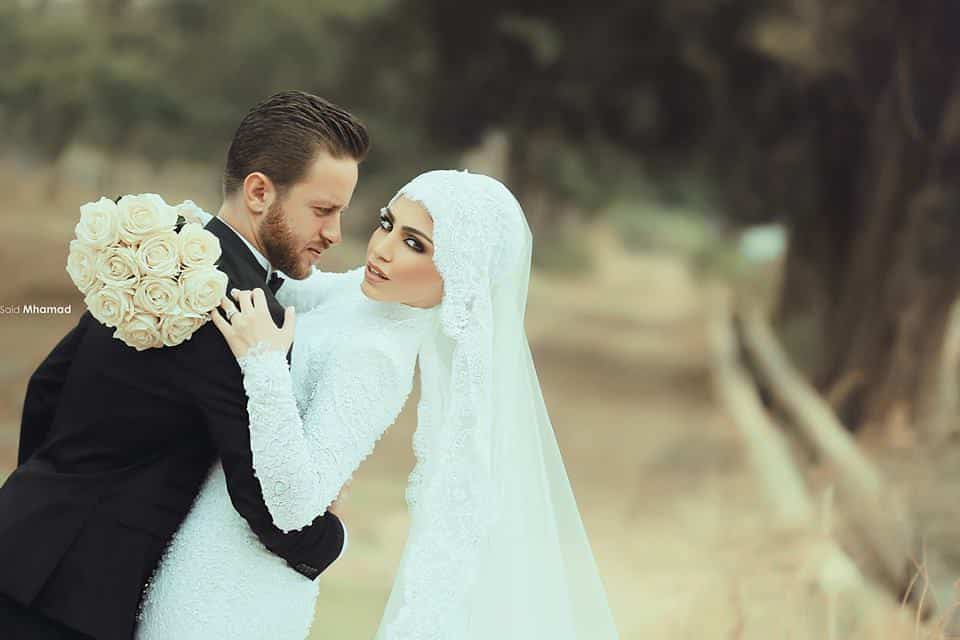 ↓ 133 – Groom's Bow Matching With Bride's Outfit
How cute does this groom look with the red bow to match the bride's red outfit?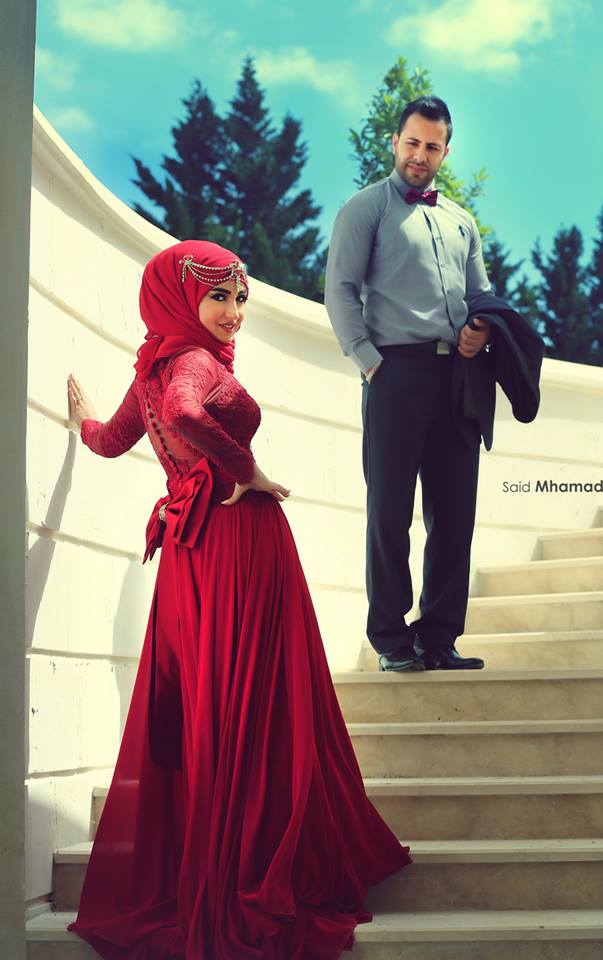 ↓ 132 – The Way She Looks At Him
The way a Muslim wife looks at her husband can tell everything that's in her heart. You can even say how much she loves her husband, simply by the way she looks at him. God has definitely made our destinies and chosen our spouses, but it is up to us whether we want to make this relationship a strong and loving one or not.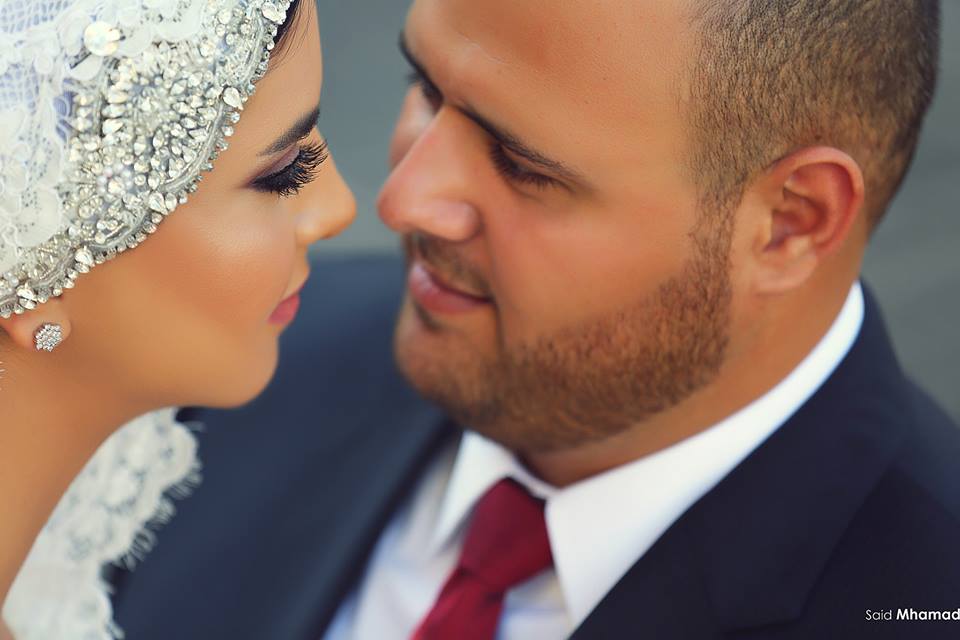 ↓ 131 – Photoshoot In Wind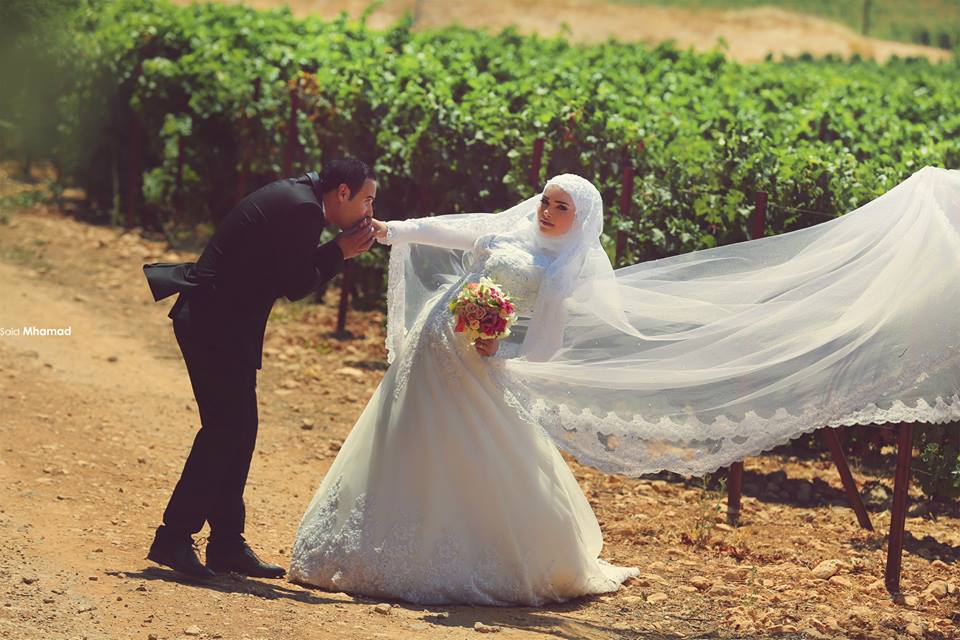 ↓ 130 – Posing Strong With Eyes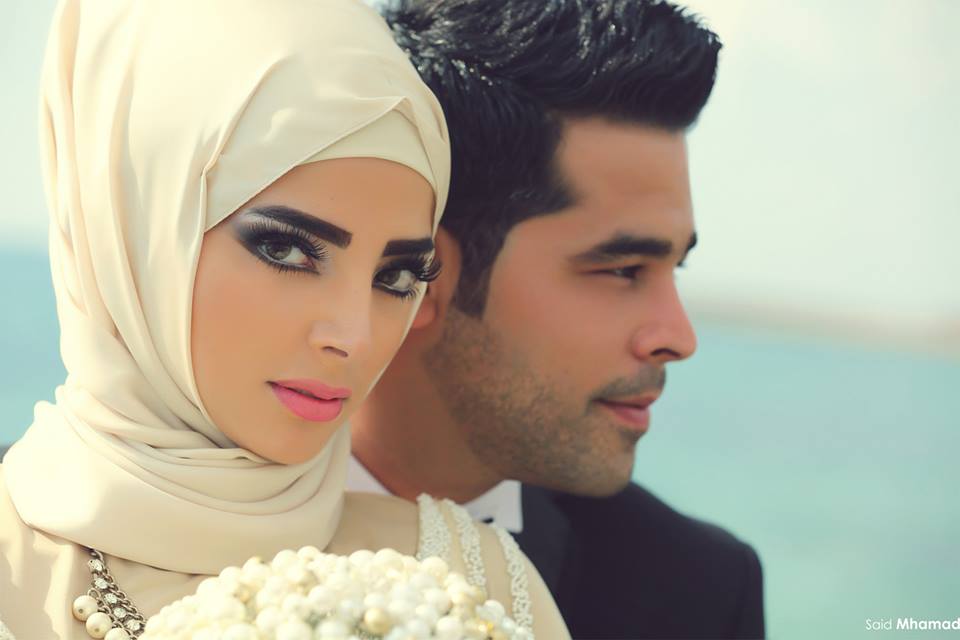 ↓ 129 – Photoshoot In Park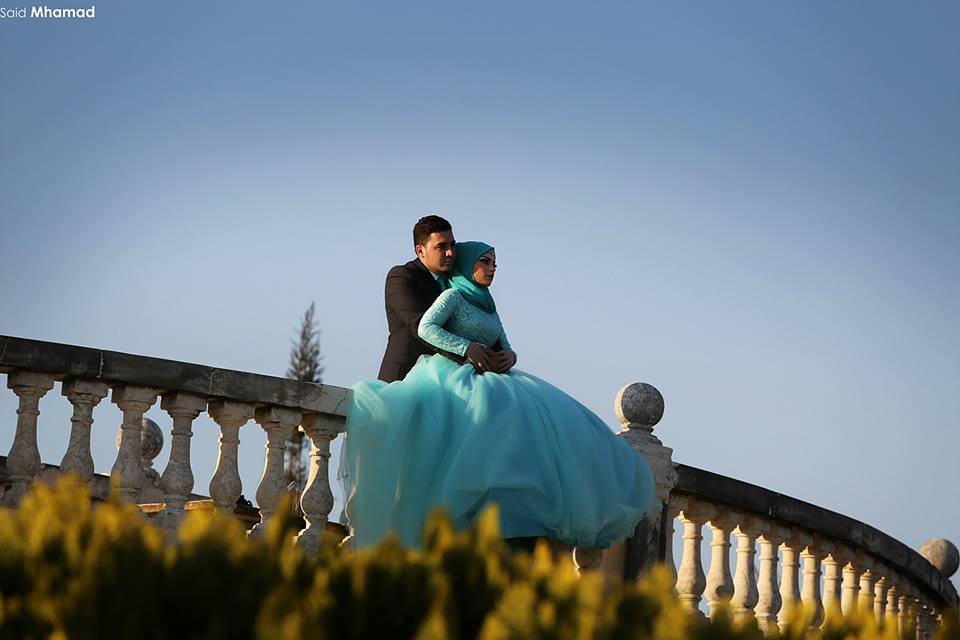 ↓ 128 – Muslim Bride In Blue Dress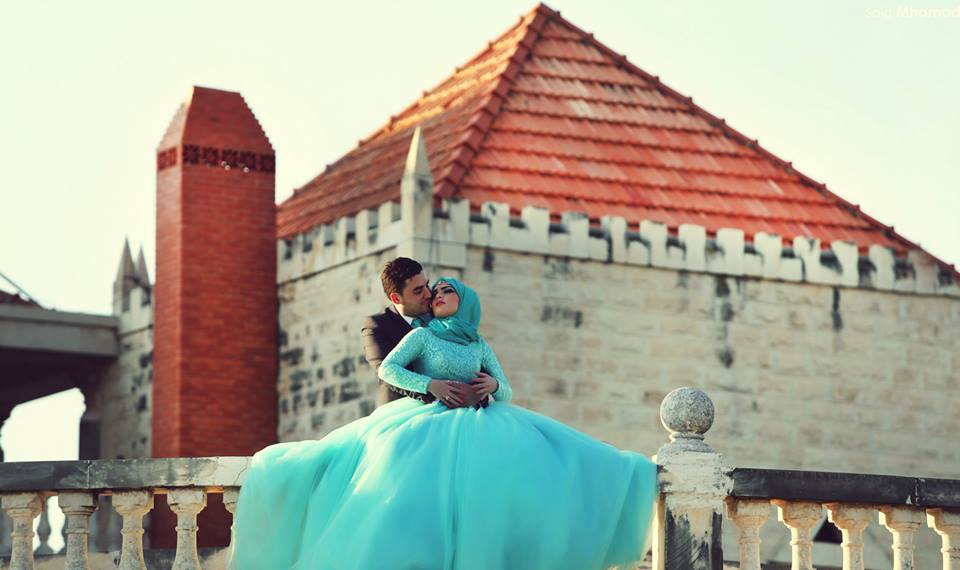 ↓ 127 – Couple In Love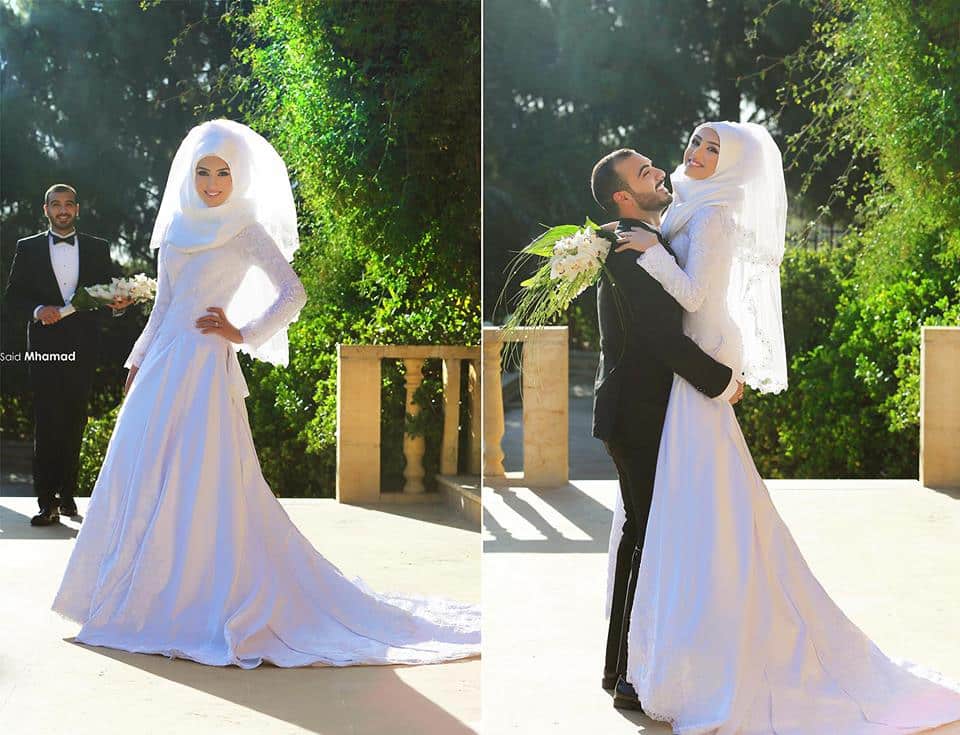 ↓ 126 – Groom Paying Full Attention To Bride
Isn't a beach wedding simply a dream come true!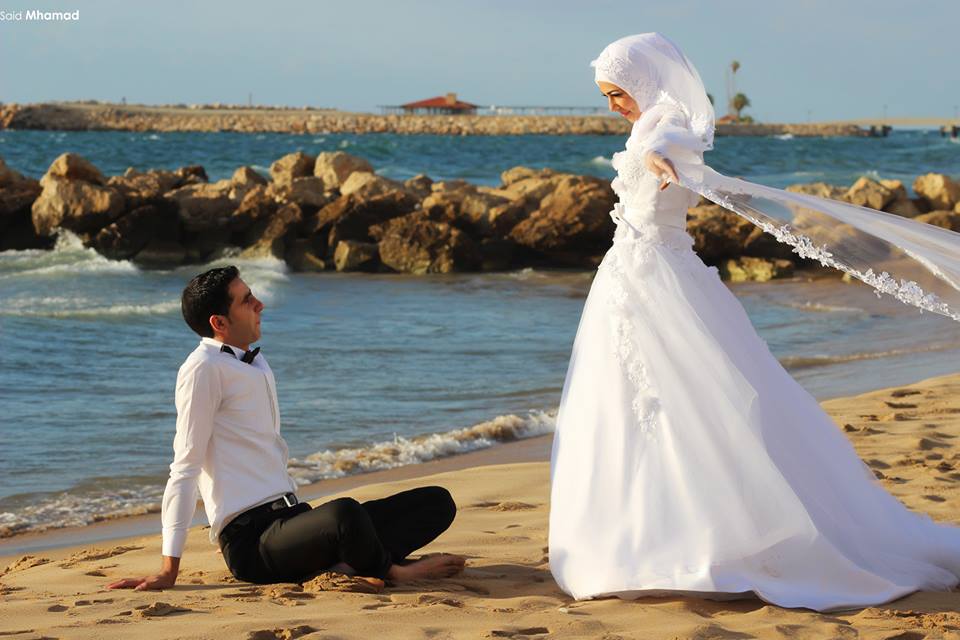 ↓ 125 – A Simple Wedding Photoshoot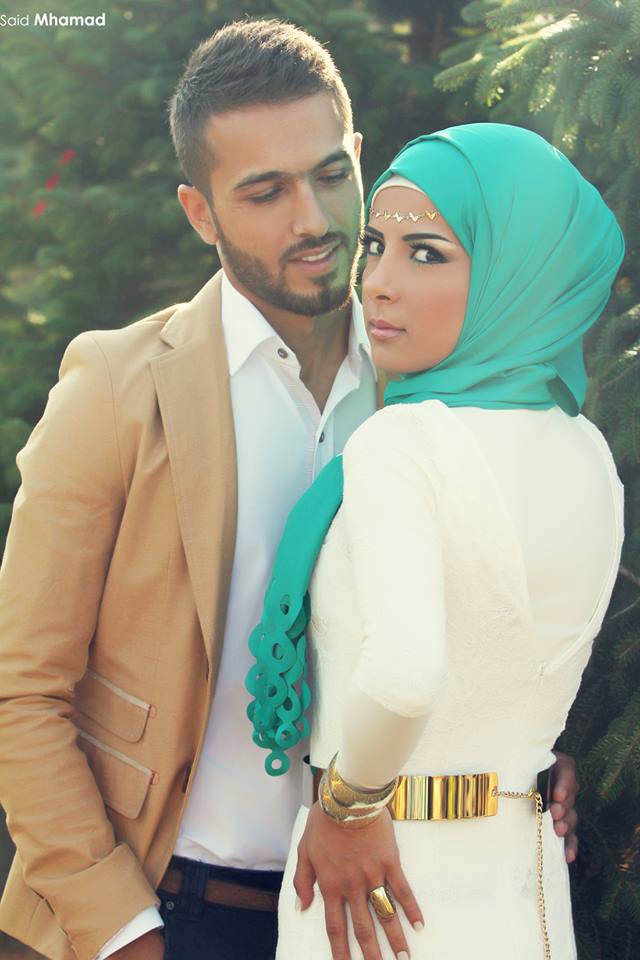 ↓ 124 – Love Is In The Air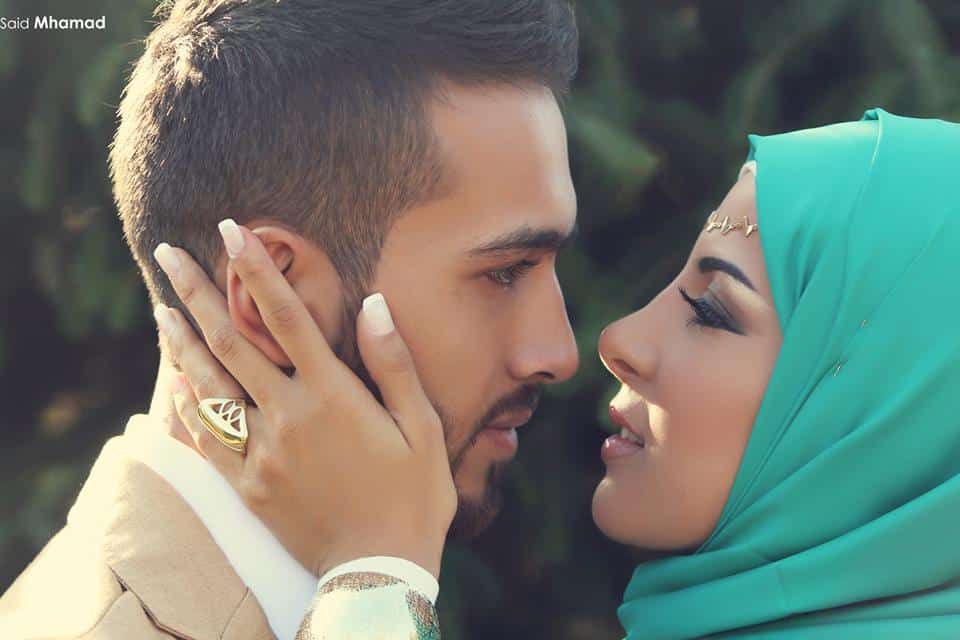 ↓ 123 – Bride In Red Gown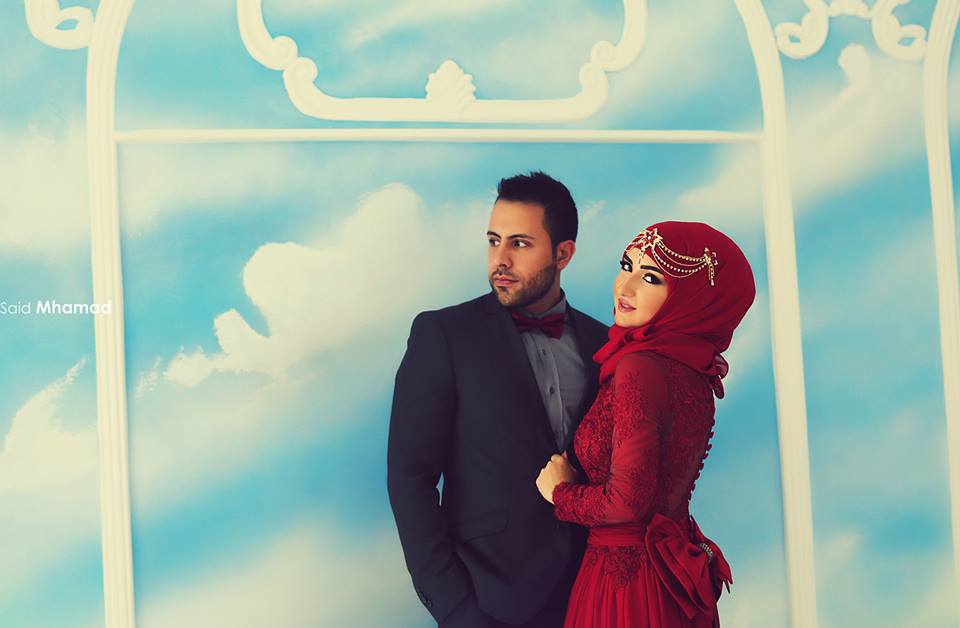 ↓ 122 – Photoshoot On a Cloudy Day
Bride and groom matching dresses on the wedding day are very common these days, and it is also an excellent idea to color coordinate your dresses. Not only does it look good in pictures, but it also looks very pretty in real life. The bride should wear dresses in colors that should be easily wearable for grooms.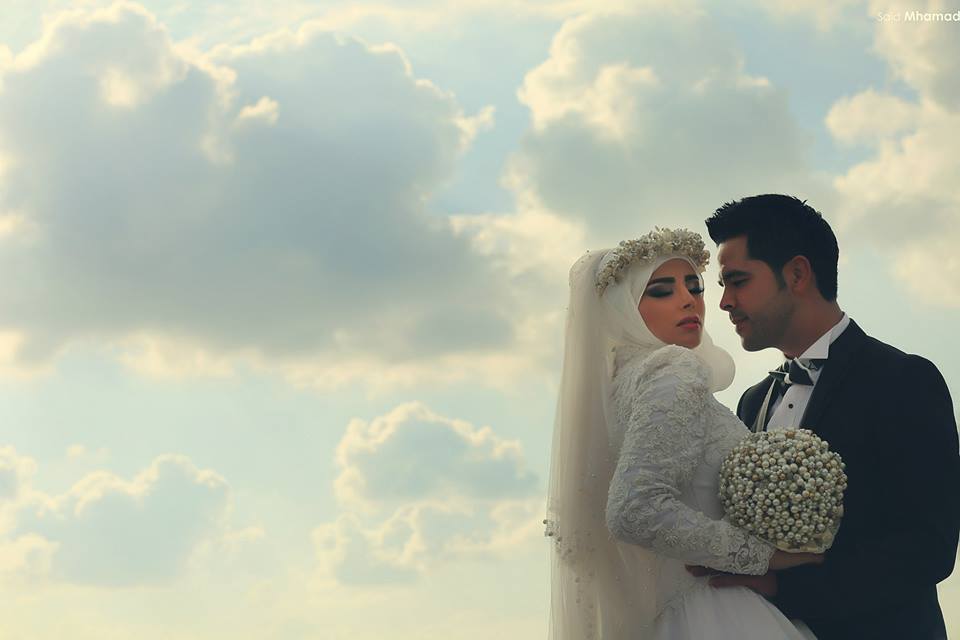 ↓ 121 – Running Down The Stairs
If you are going to wear a deep red colored dress on your wedding dress, then make the groom wear a dark-colored suit with a deep red tie.
RECOMMENDED: Islamic Quotes About Love-50 Best Quotes About Love in Islam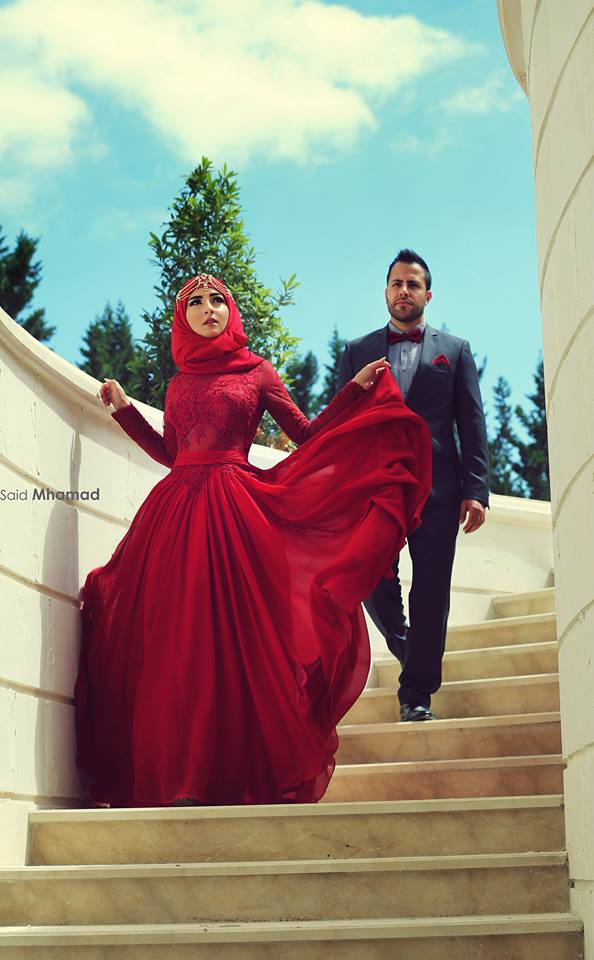 ↓ 120 – Photoshoot In Gallery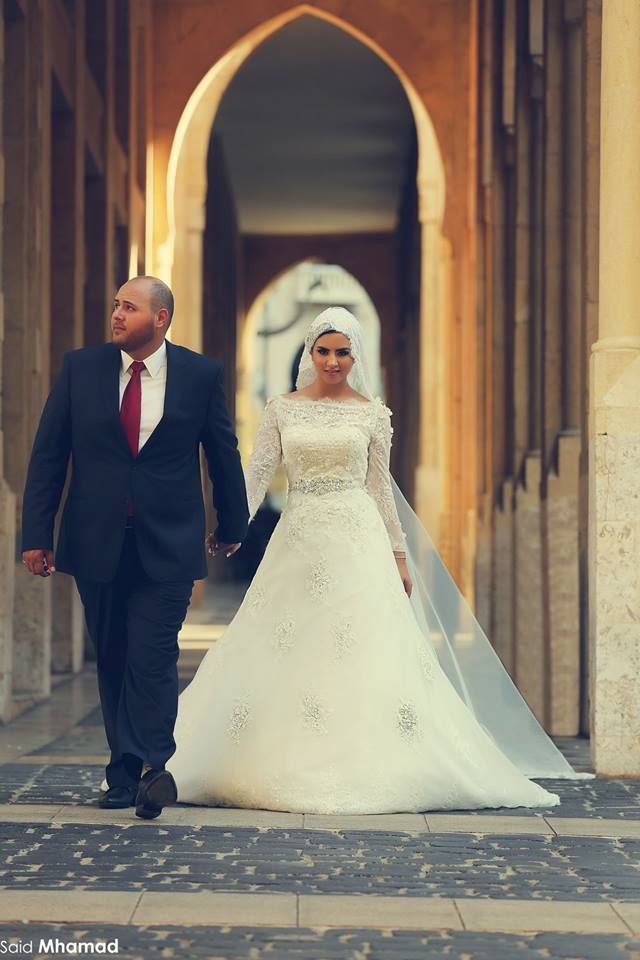 ↓ 119 – Hollywood Inspired Pose
Aqua blue is an ideal color for weddings. It is not only soothing to look at but also looks gorgeous when the bride and the groom wear them. If your favorite color is sky blue, then wear it on your wedding day and make your groom wears a matching tie with a white shirt. This way, you both will look perfect in the pictures.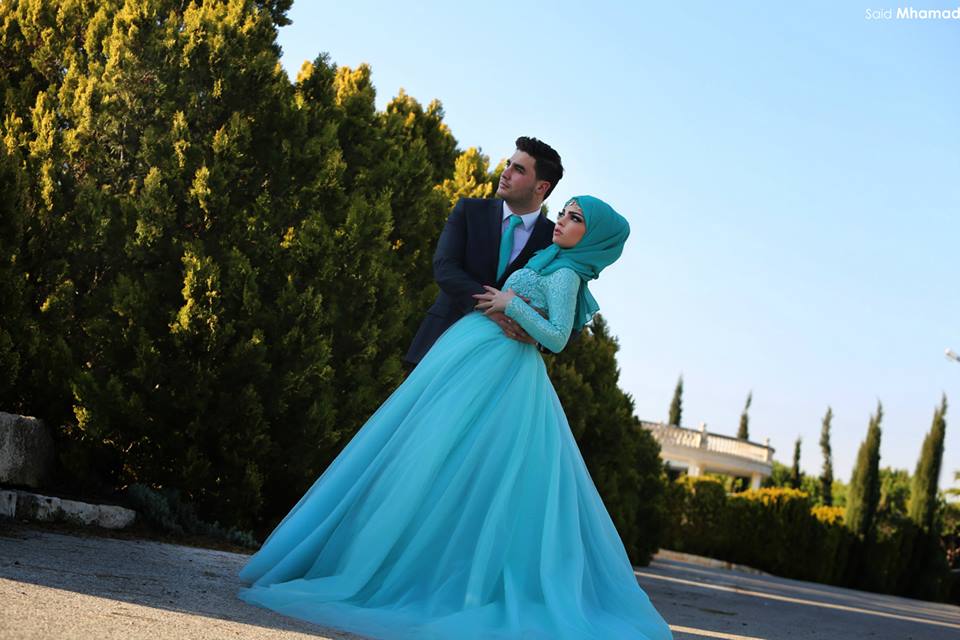 ↓ 118 – Striking Strong Poses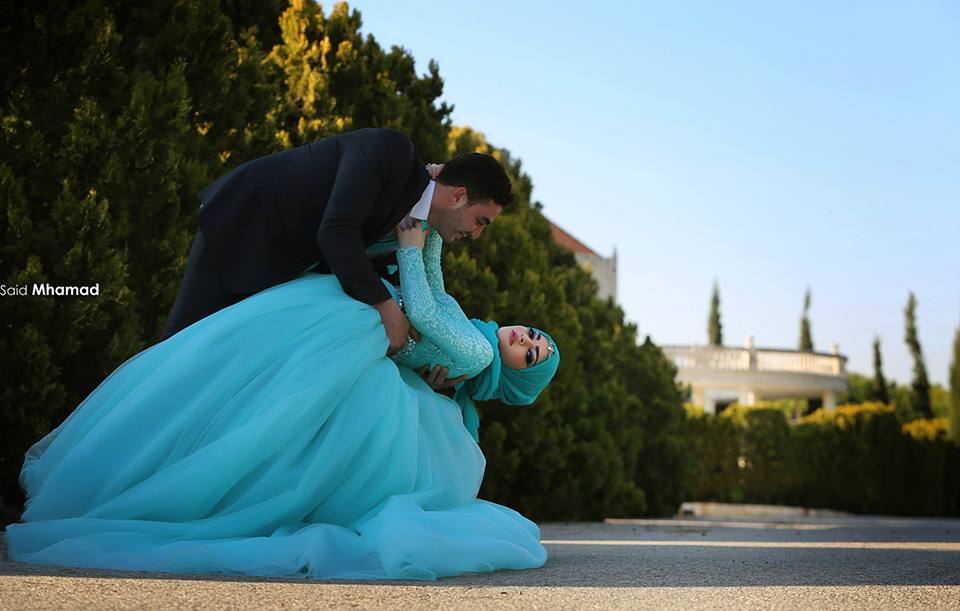 ↓ 117 – Sharing Chuckles And Giggles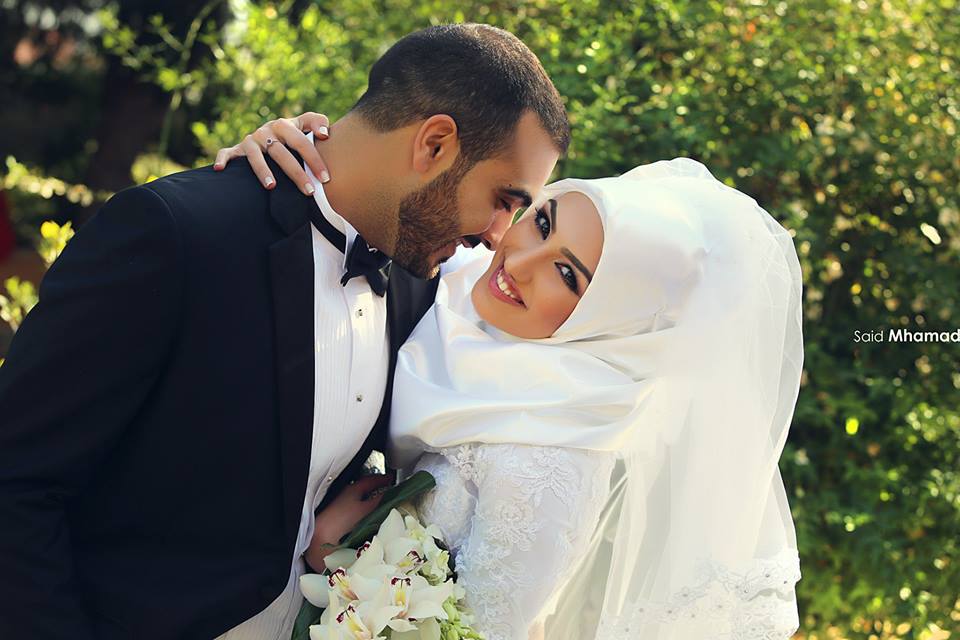 ↓ 116 – Groom Kissing Bride On Cheeks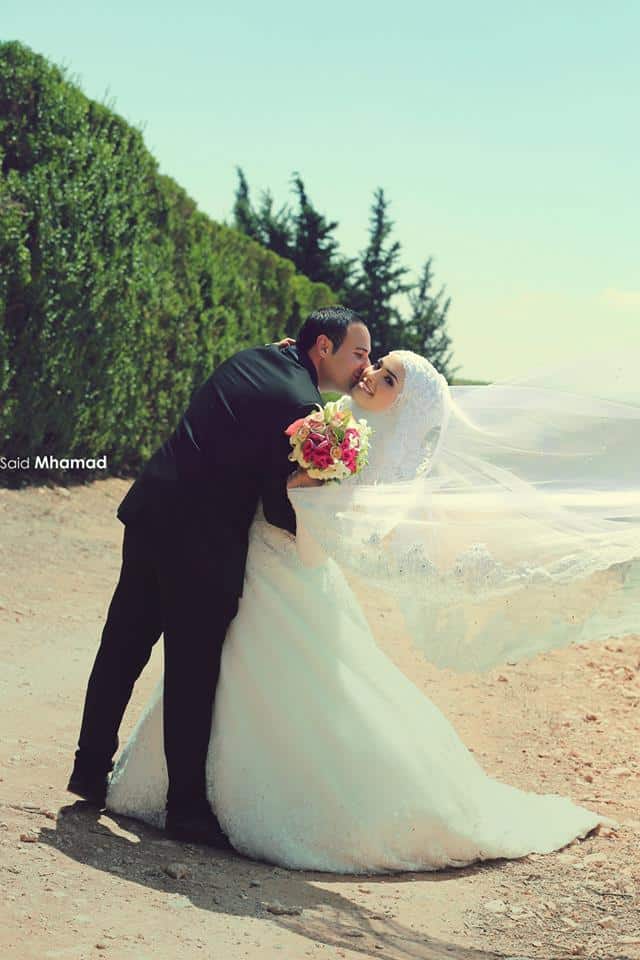 ↓ 115 – A Sunkissed Picture
↓ 114 – Posing On A Windy Day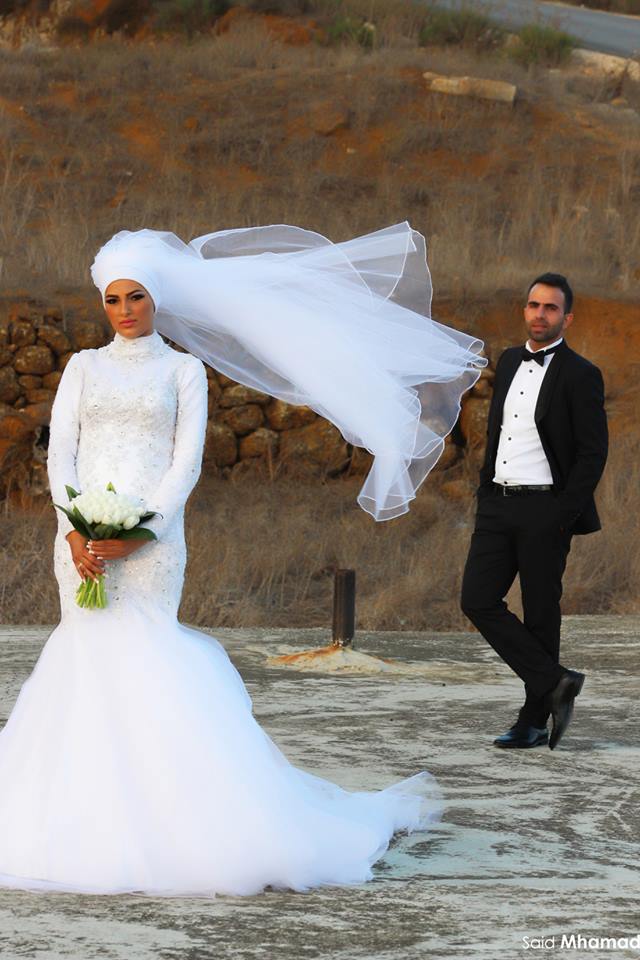 ↓ 113 – Daylight Photography
You can follow our hijab & Abaya fashion to stay updated with Muslimah fashion trends. How should a Muslim girl dress up on her marriage to look glamorous? Groom and bride dress matching ideas? Ideas for romantic wedding poses with the groom? Find the answer to all your questions.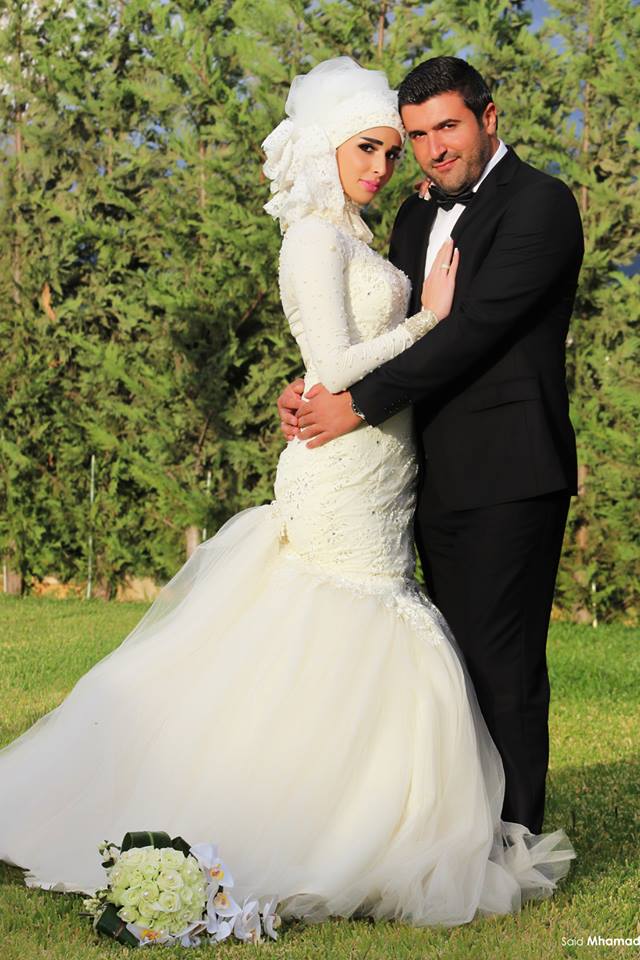 ↓ 112 – An Intimate Shot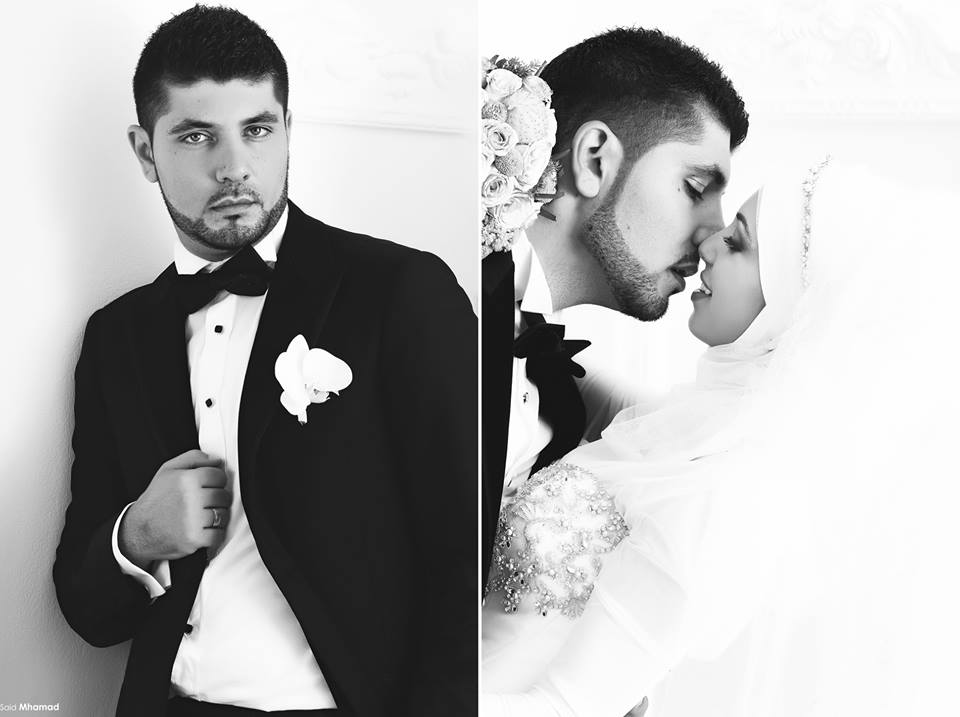 ↓ 110 – Fish Face Pose
The cutest pose for a Muslim couple in love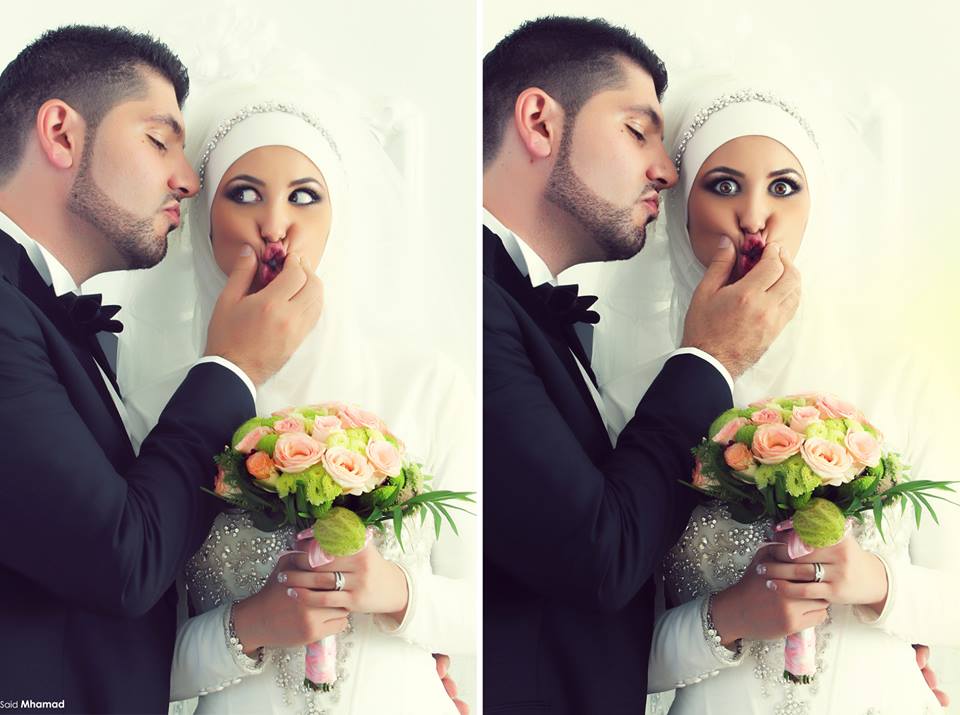 ↓ 109 – Nose to Nose and Eye to Eye Moment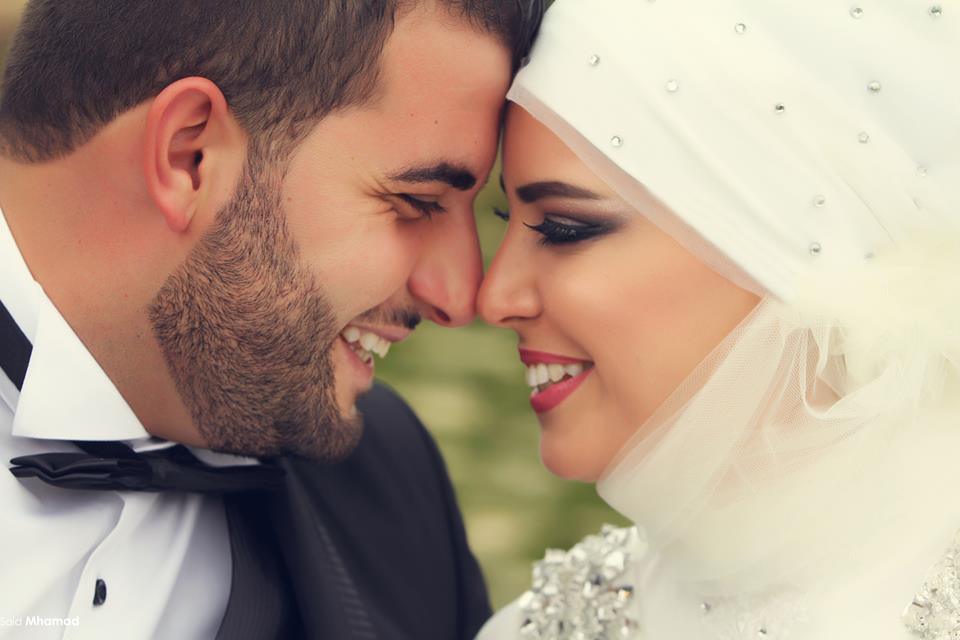 ↓ 108 – With Strong Facial Expressions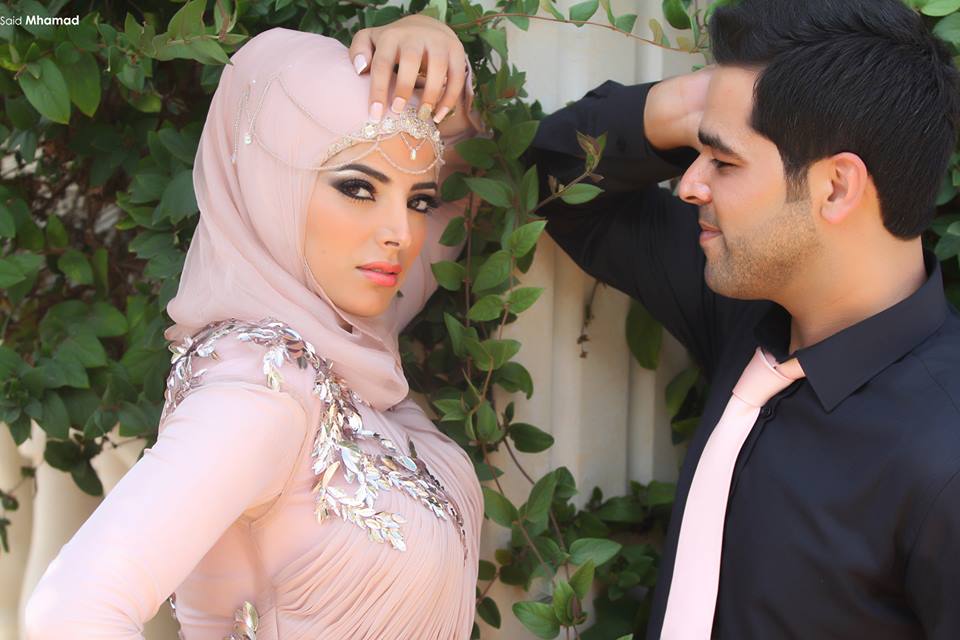 ↓ 107 – Muslim Bride In White Dress With Colorful Bouquet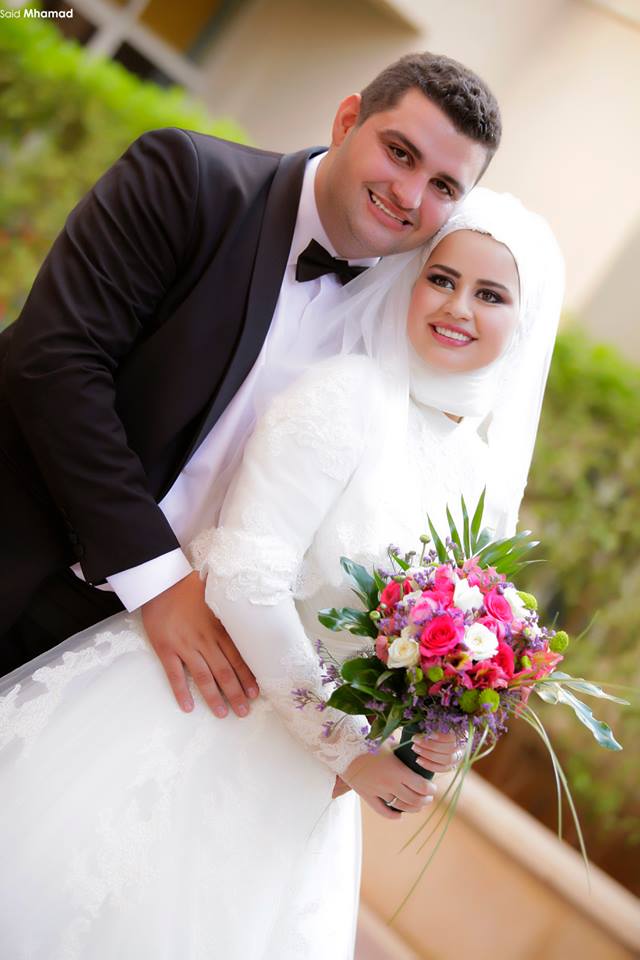 ↓ 106 – Posing With Their Names on Greenboard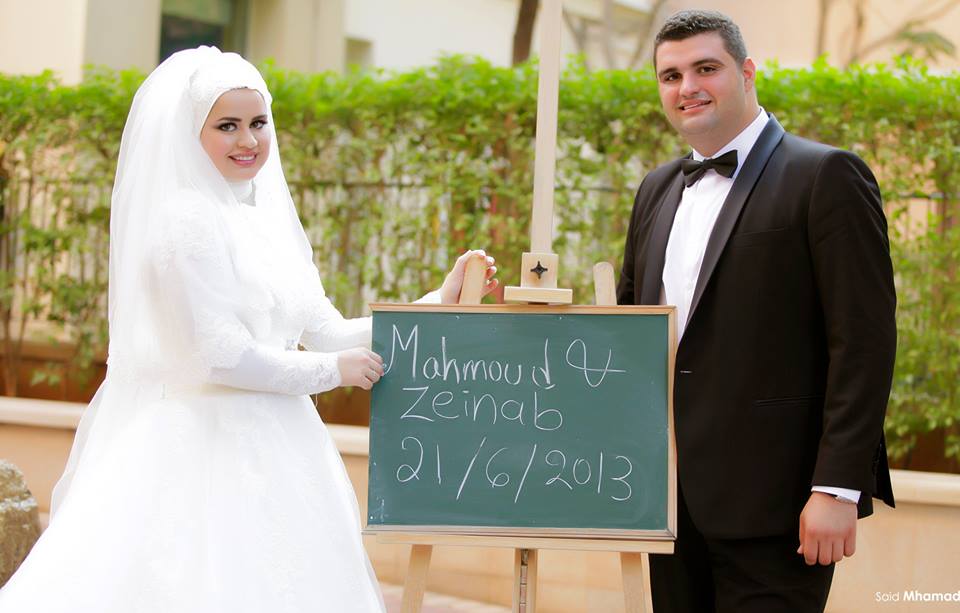 ↓ 105 – Presenting a Love Letter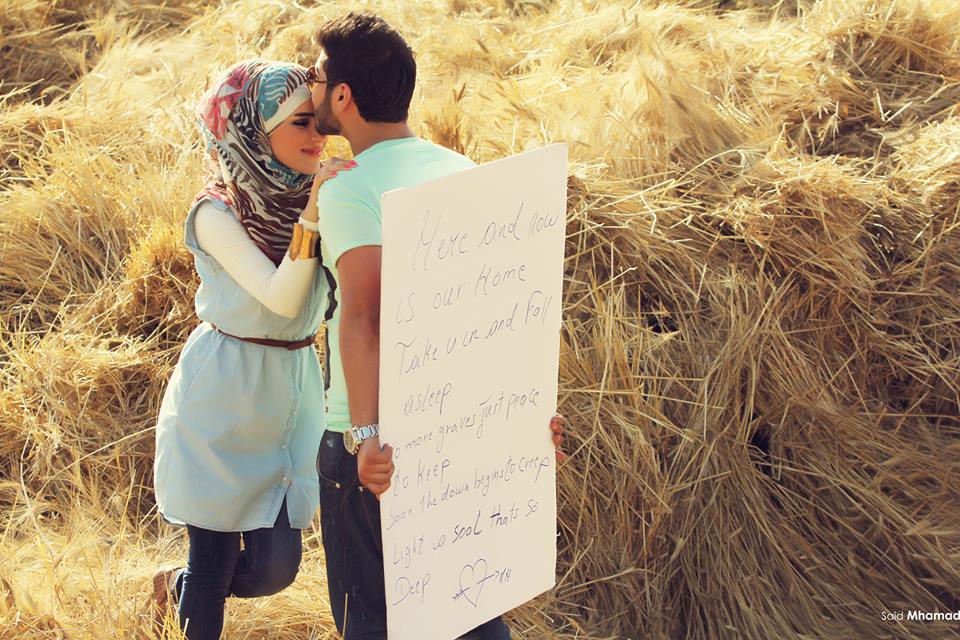 ↓ 104 – Looking Straight Into The Camera
↓ 103 – Bride Posing Barefoot
For those brides who don't want to wear traditional heavy wedding dresses, they can wear something that is formal. Because at the end of the day, it is your wedding day and you can wear anything that makes you comfortable. You can go for a casual maxi dress and pair it up with a matching or contrast hijab. If your groom also doesn't like to wear a two-piece suit, then he can wear regular jeans with a shirt in the same colour as your dress.
RECOMMENDED: Muslim Wedding Gift Ideas-20 best Gifts for Islamic Weddings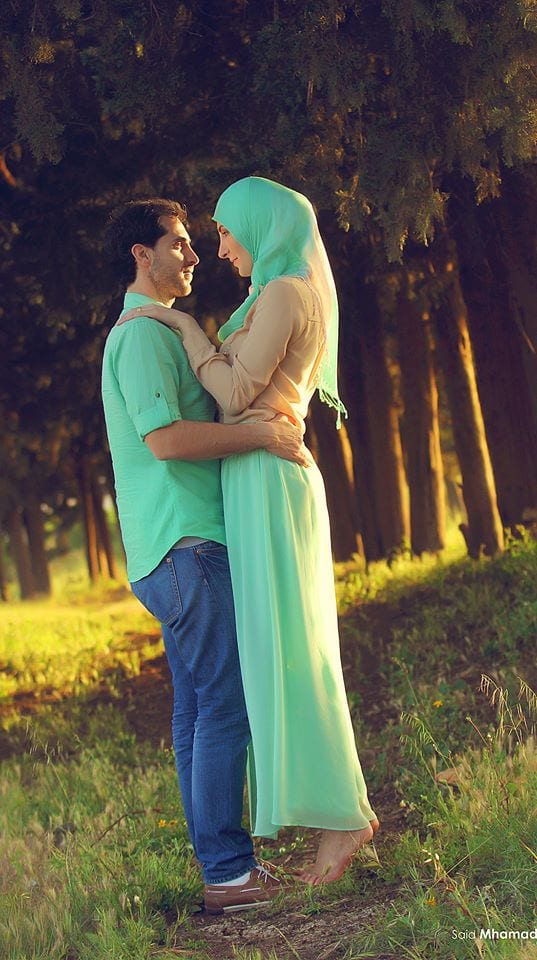 ↓ 102 – Bride Pulling Groom's Cheeks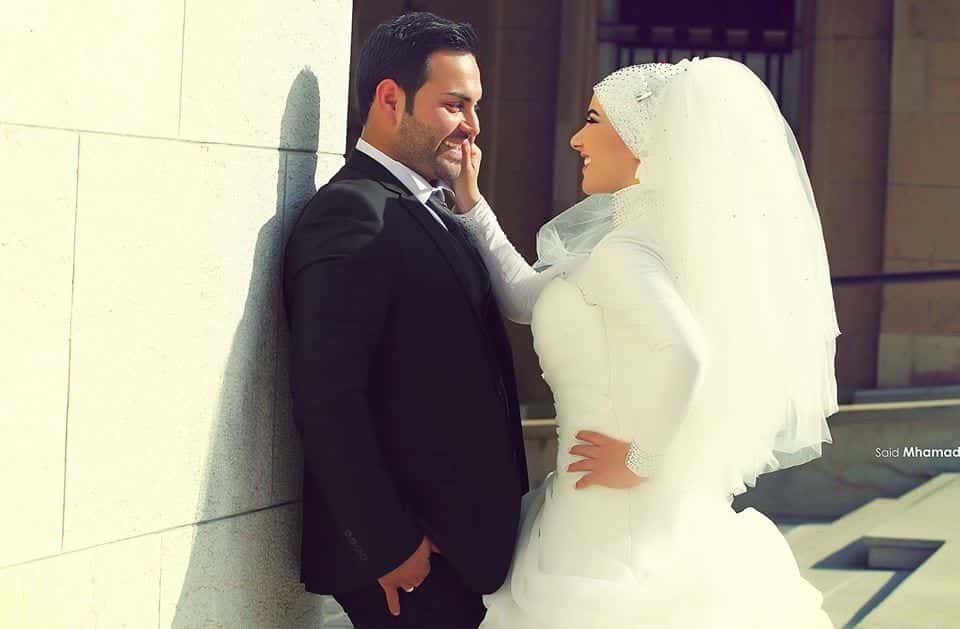 ↓ 101 – Back To Back Pose Ideas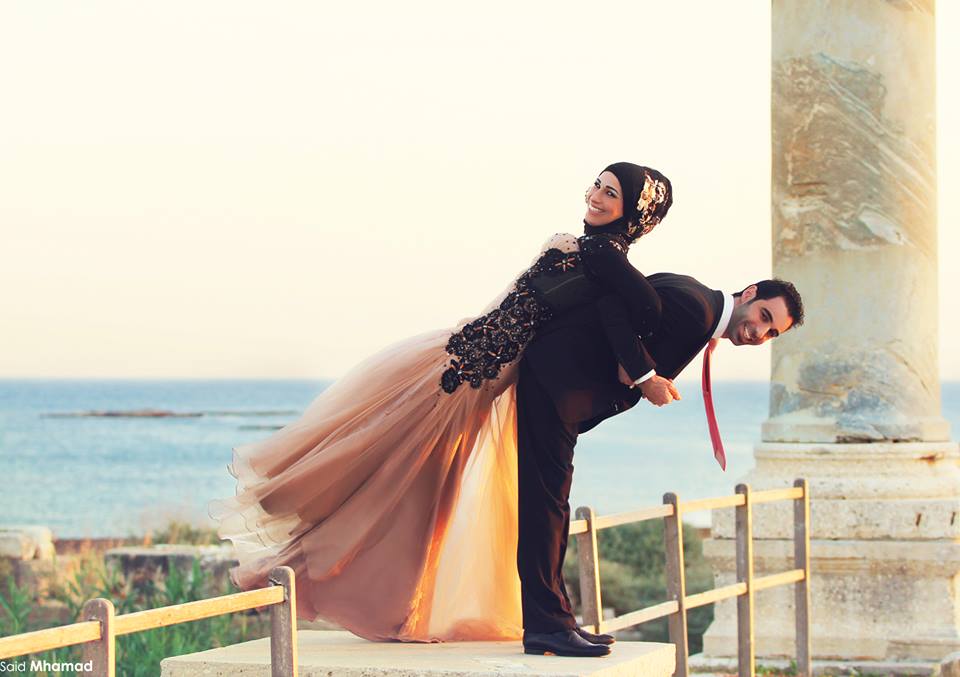 ↓ 100 – Muslim Bride In White Net Dress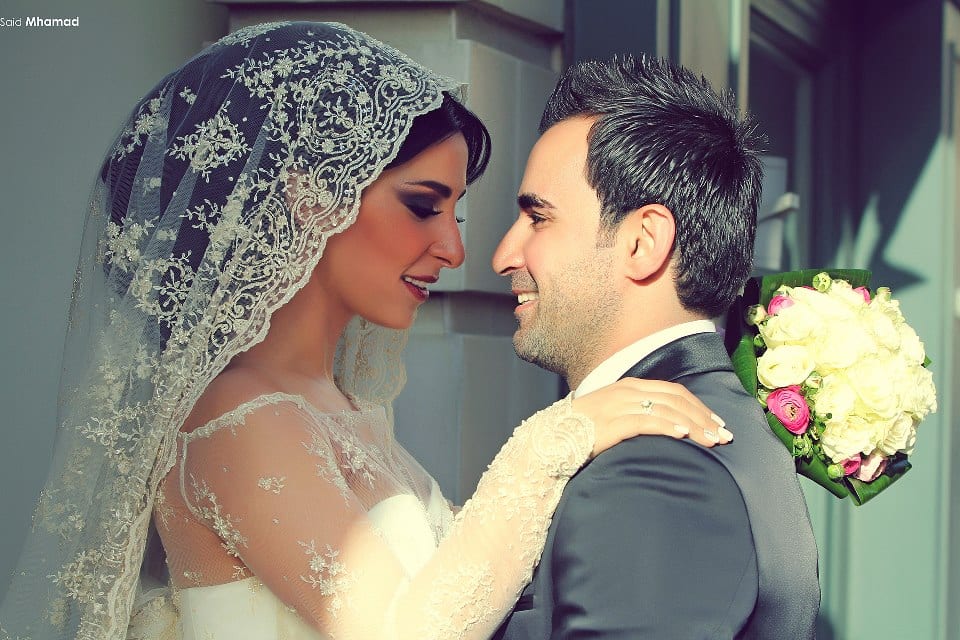 ↓ 99 – A Sunkissed Kissed Picture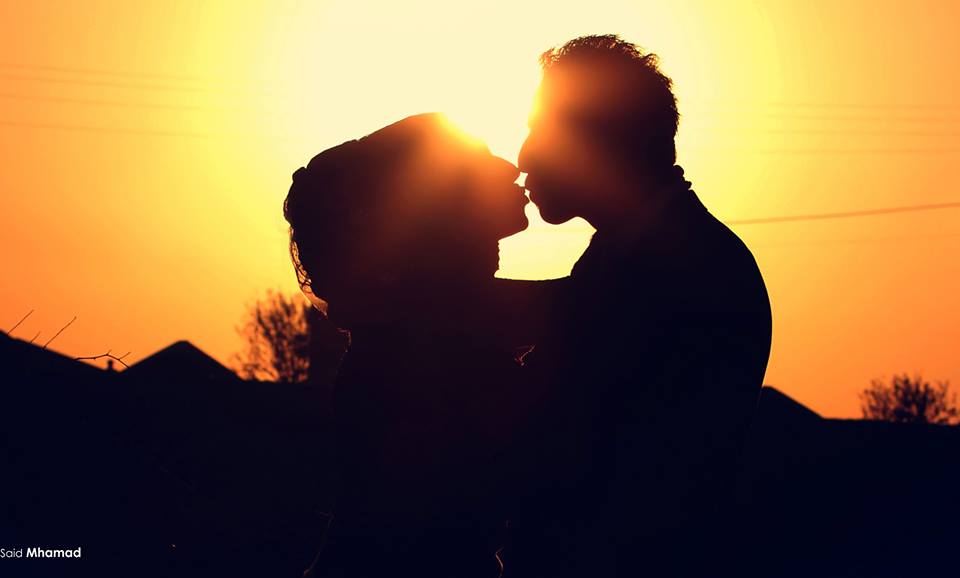 Here's a Video Compilation of the Cutest and Most Romantic Muslim Couples
↓ 98 – Muslim Bride in Brown Gown
Light brown is such a beautiful colour for brides to wear. It is unique, and that is why everyone will remember your dressing on your wedding day. Buy a wedding dress that has a combination of light brown and black in it, or get a customized one from any dresses store. To match this, the groom can wear a black suit with a black shirt and add a light brown tie.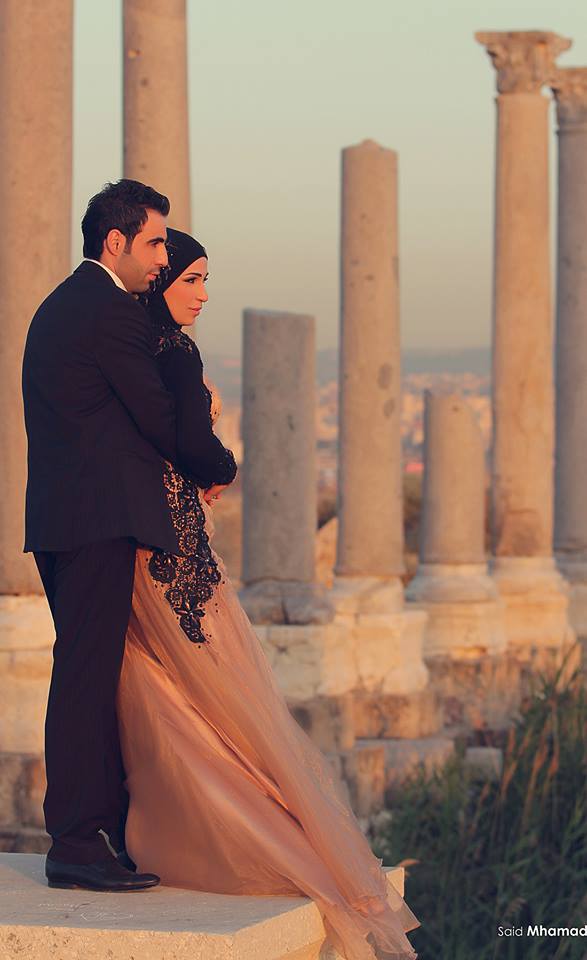 ↓ 97 – It's a Yes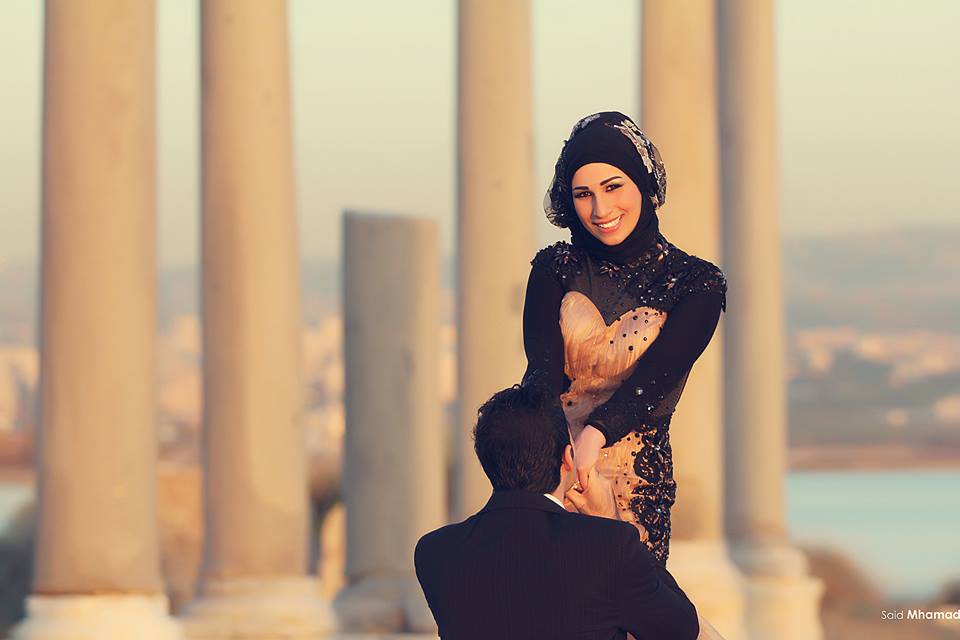 ↓ 96 – Muslim Groom Kissing Brides Hand While She Sits On Bench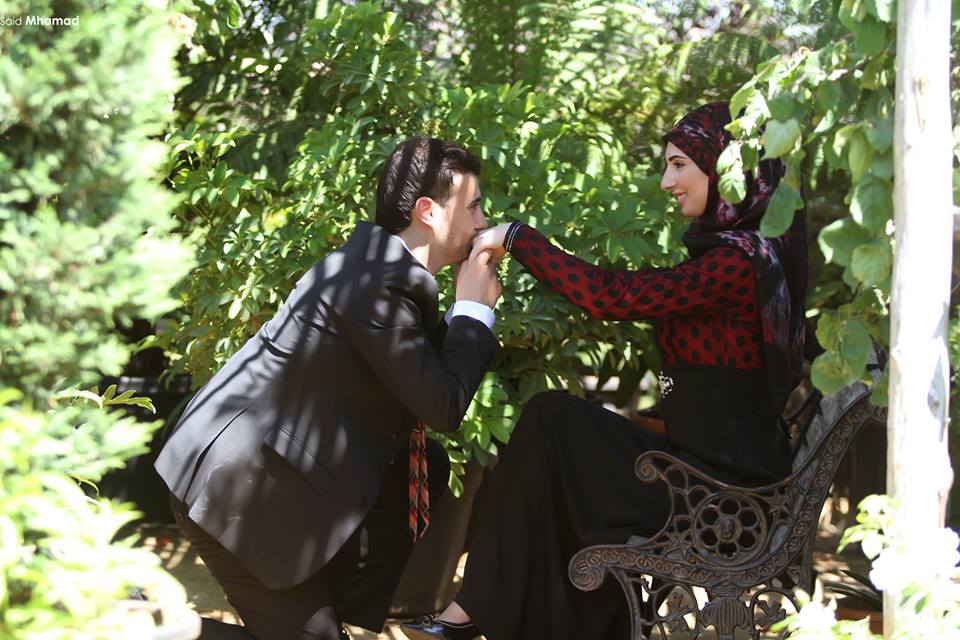 ↓ 95 – A Cute Shot Of Couple Enjoying After Wedding Event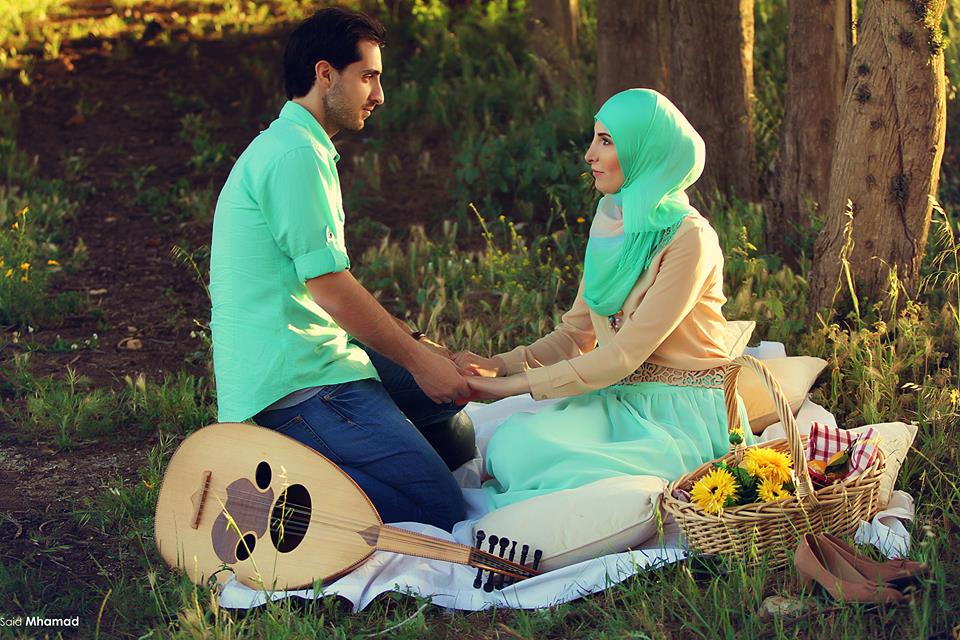 ↓ 94 – Playing On Beach On Wedding Day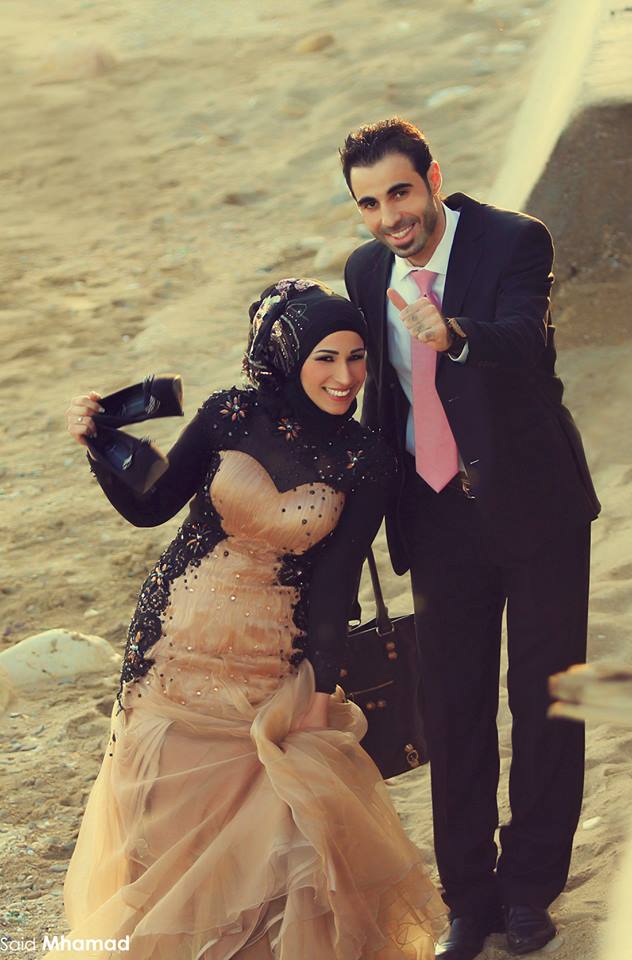 ↓ 93 – A Beautiful Muslim Proposal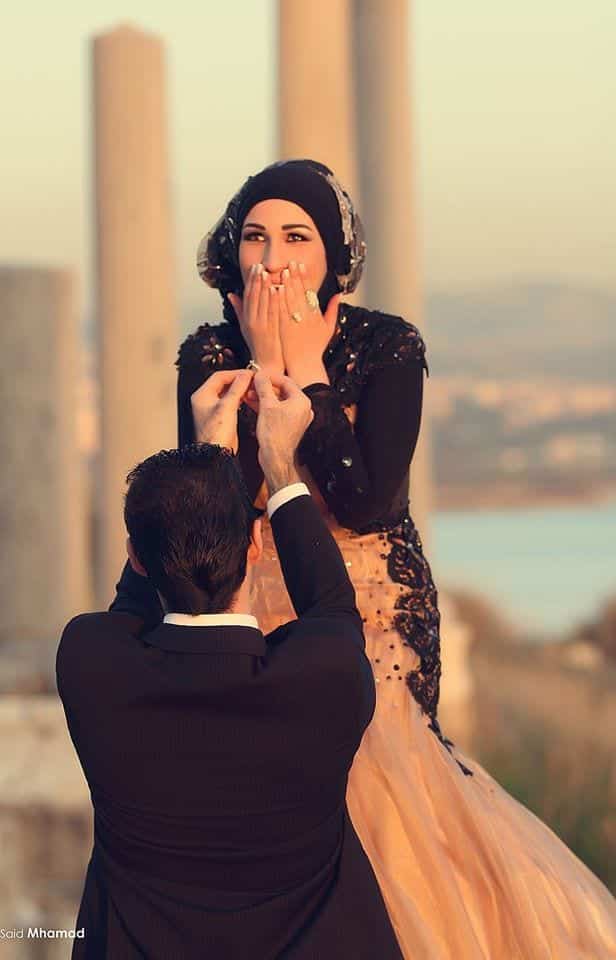 ↓ 92 – Groom Holding Wife From Back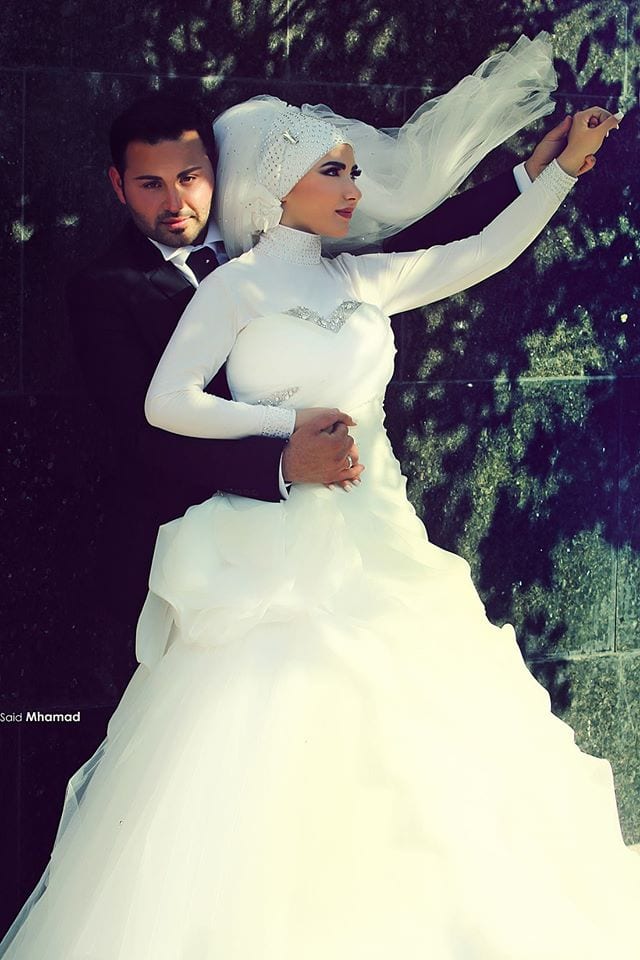 ↓ 91 – Portrait Mode Laugh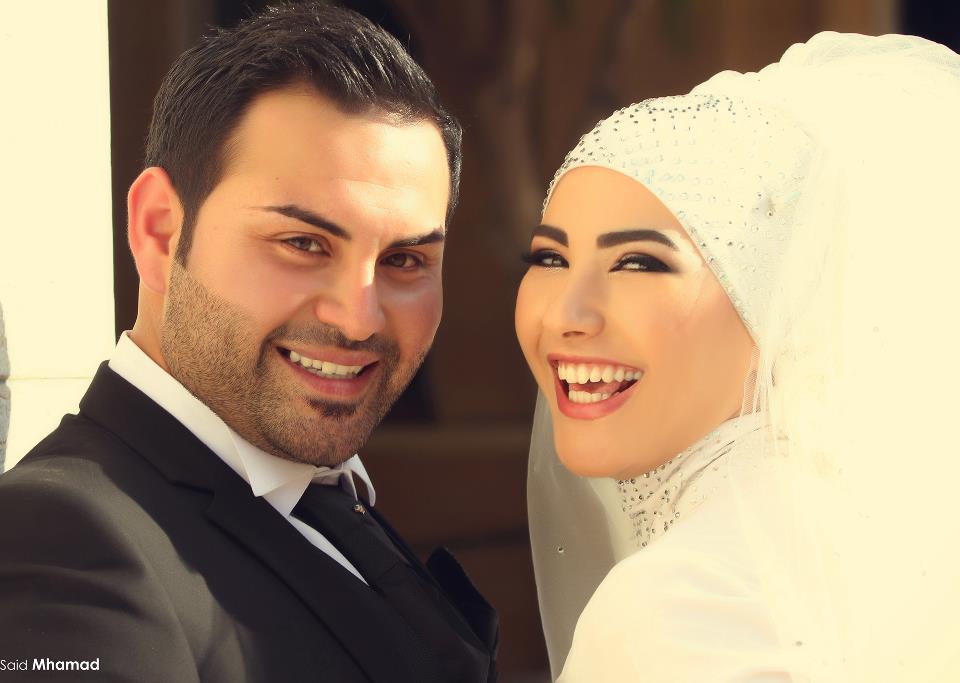 ↓ 90 – Standing Away From Each Other And Posing
↓ 89 – Bride Pushed To Wall
The White wedding dress is and has always been in fashion irrespective of any religious marriage. But with regards to Muslim engagement or wedding functions where if women prefer to wear a hijab, then the white dress is the best choice.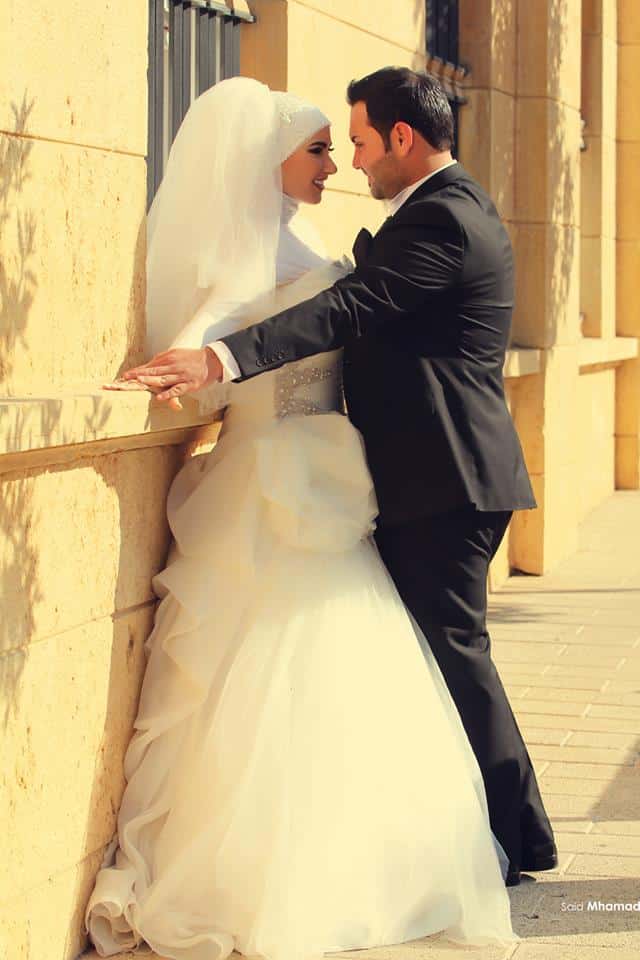 ↓ 88 – Groom Pushed To The Wall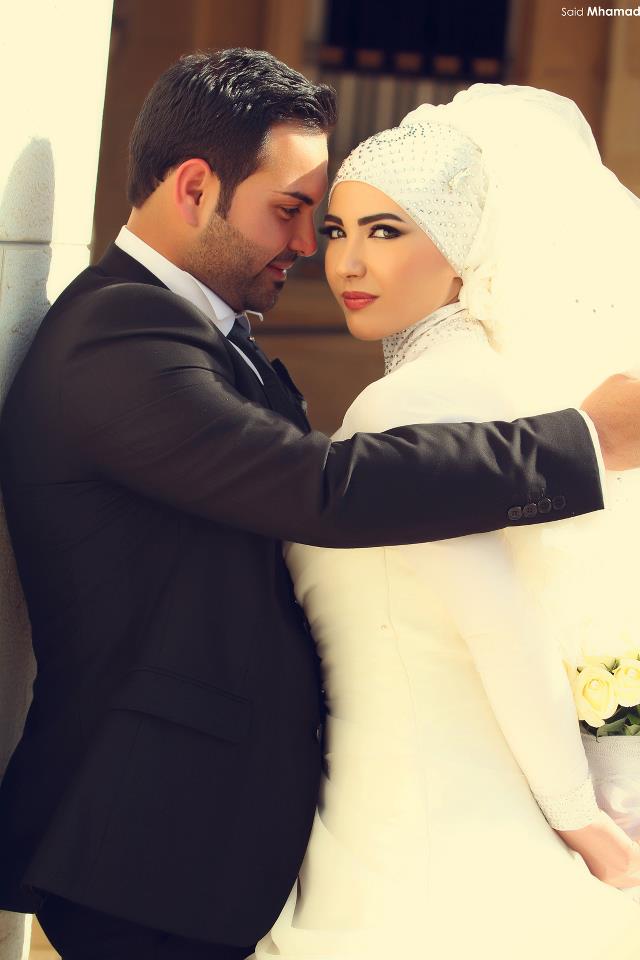 ↓ 87 – Bride Playing With Groom's Tie
Who doesn't love purple colour? And who would not love to wear a purple colored dress at their wedding? Look for a bright purple maxi dress. If you can't find one that is modest, then you can wear a purple fitted t-shirt to match the outfit and to cover yourself. Also, don't forget to make your groom wear a purple tie.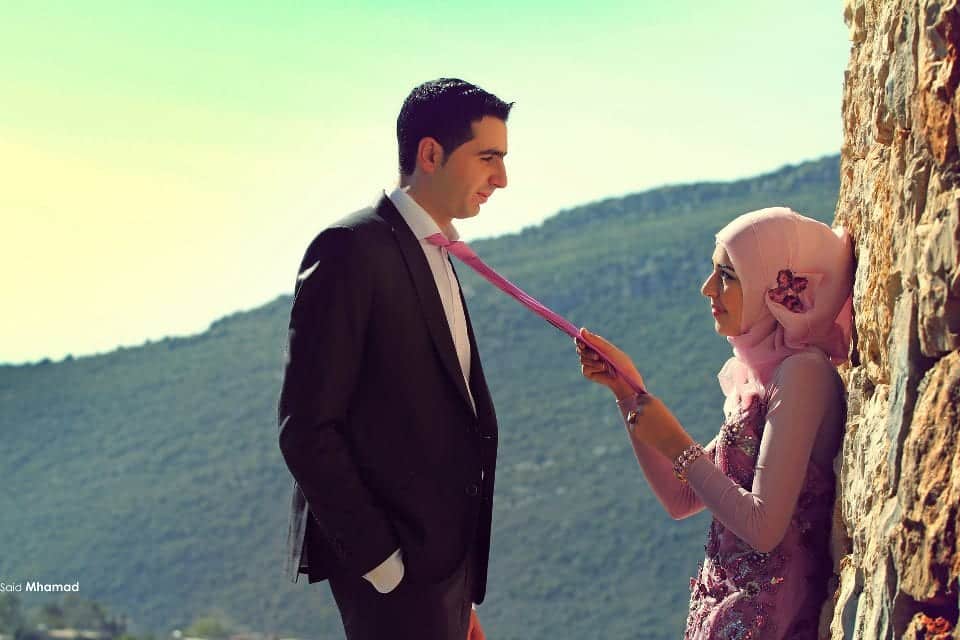 ↓ 86 – Bride Kissing Groom On Forehead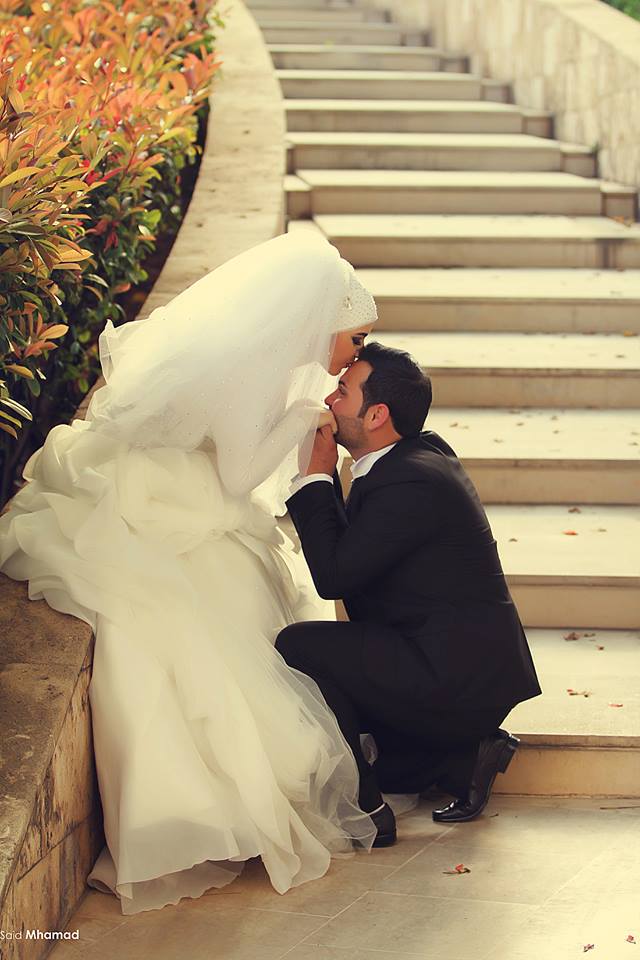 ↓ 85 – Hollywood Style Pose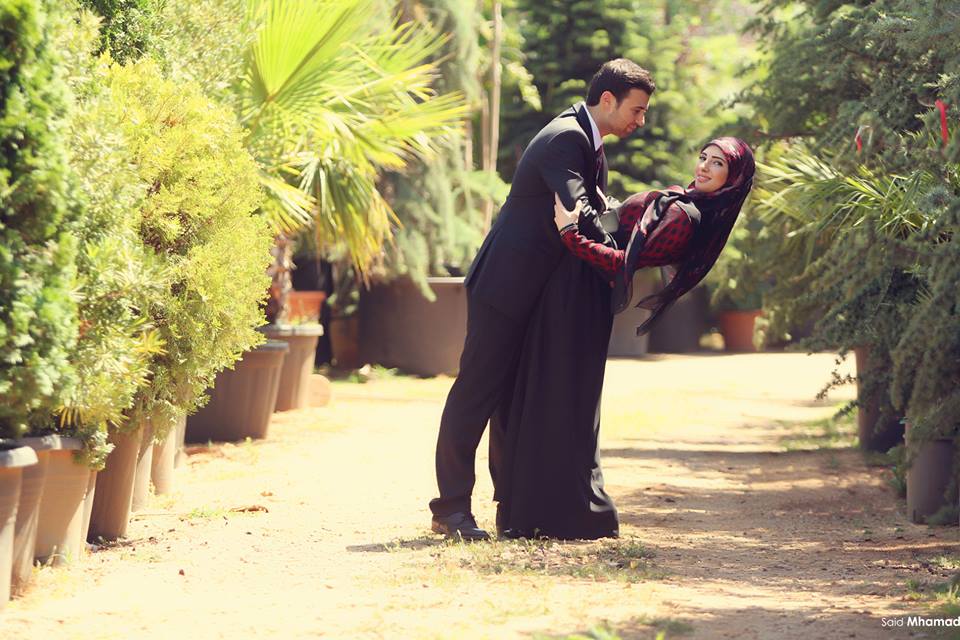 ↓ 84 – You Are All Mine
↓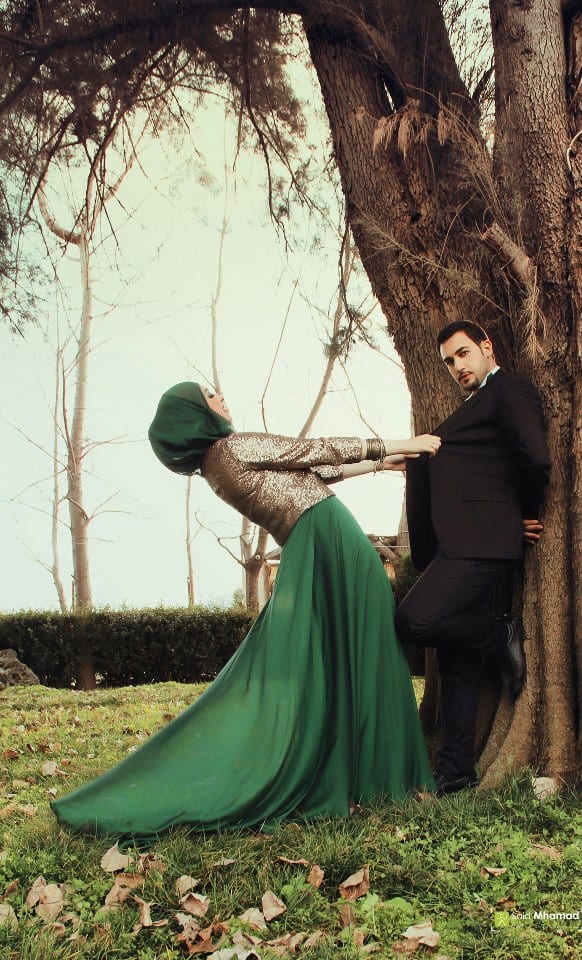 ↓ 83 – Posing With Wedding Date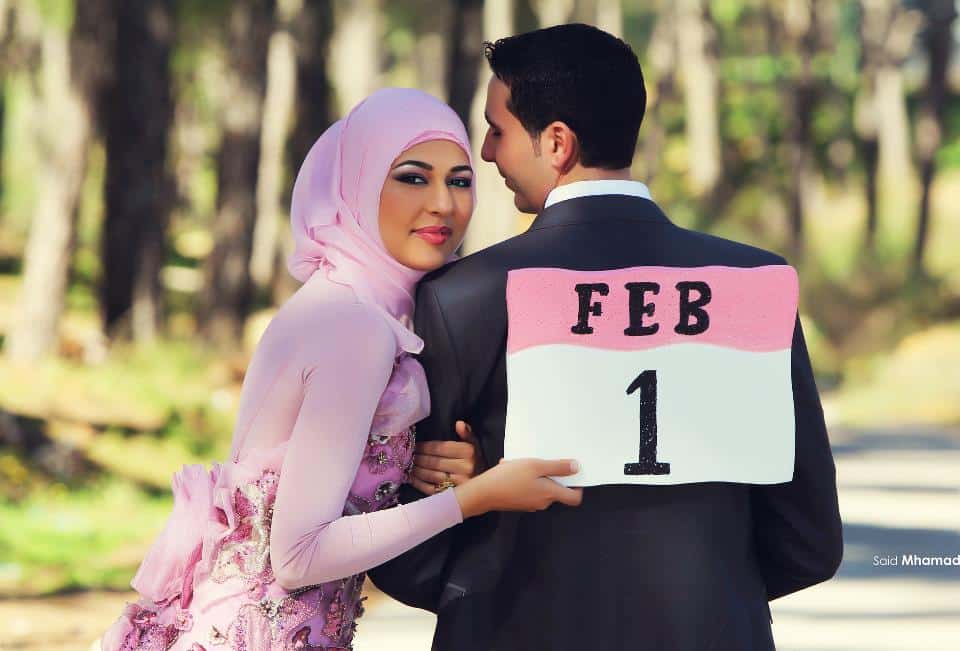 ↓ 82 – Sitting Back To Back On-Road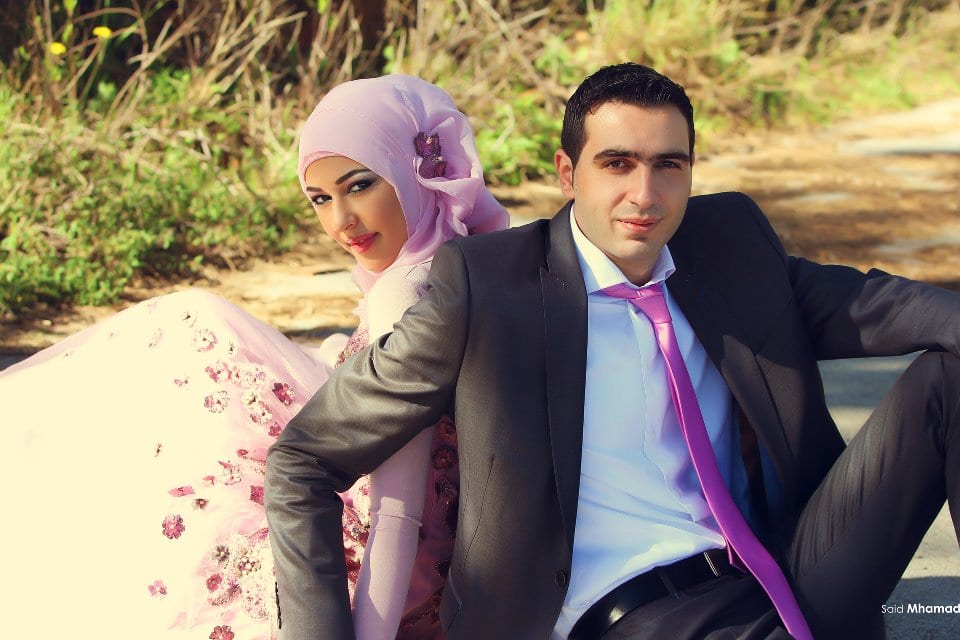 ↓ 81 – Groom Gifting Bride A Ring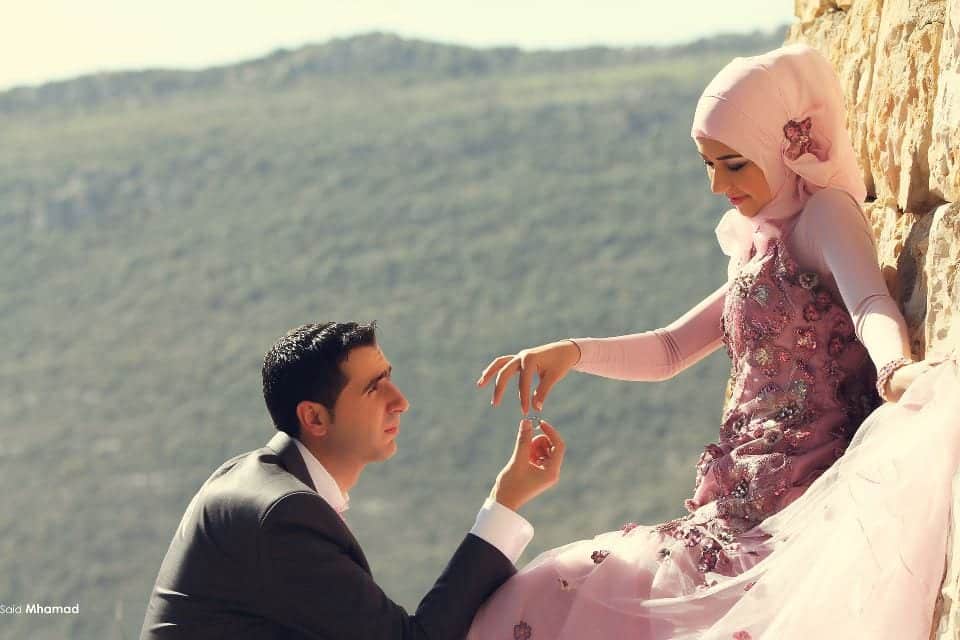 ↓ 80 – Fun Pose With Wooden Arrow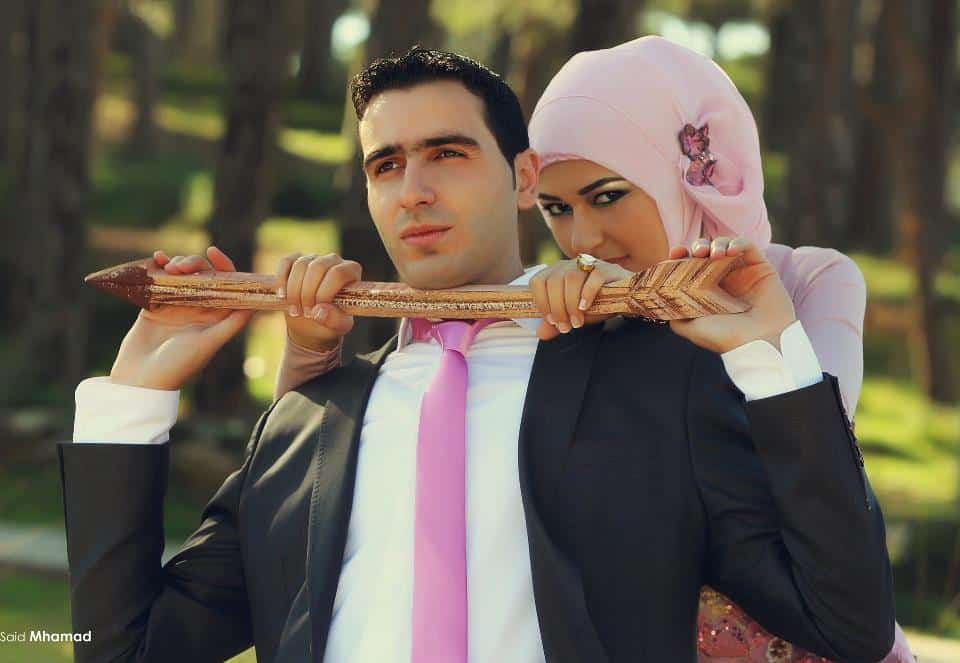 ↓ 79 – Back Shots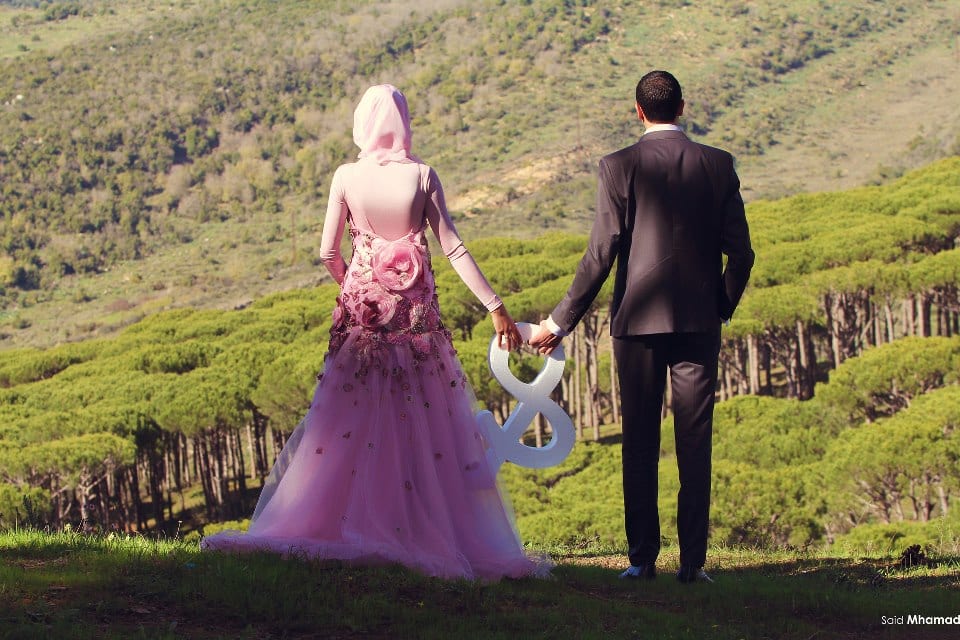 ↓ 78 – Posing Around The Pole
↓ 77 – A Walk Down The Woods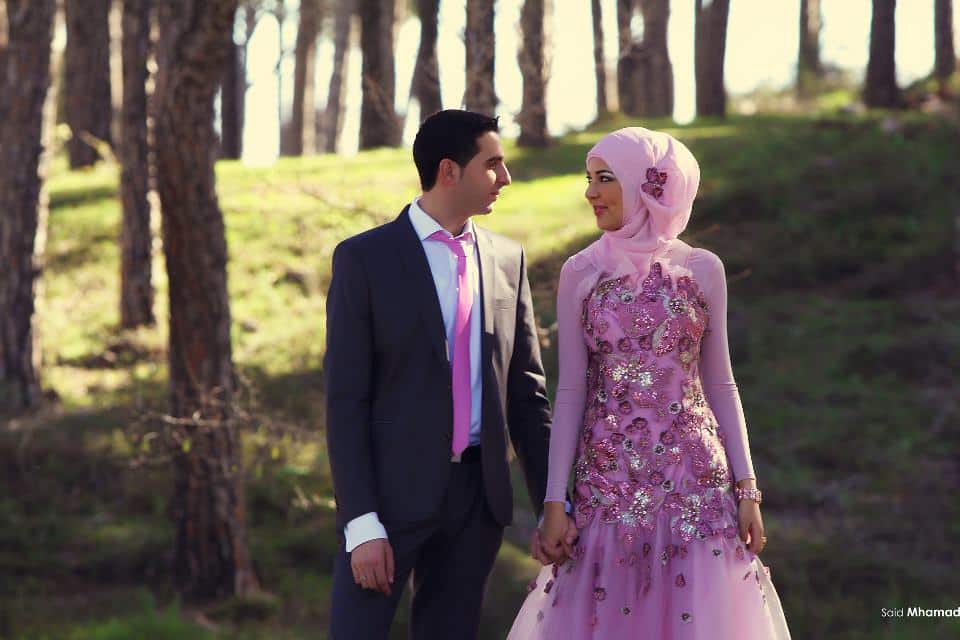 ↓ 76 – Bride Dancing With Groom On Balcony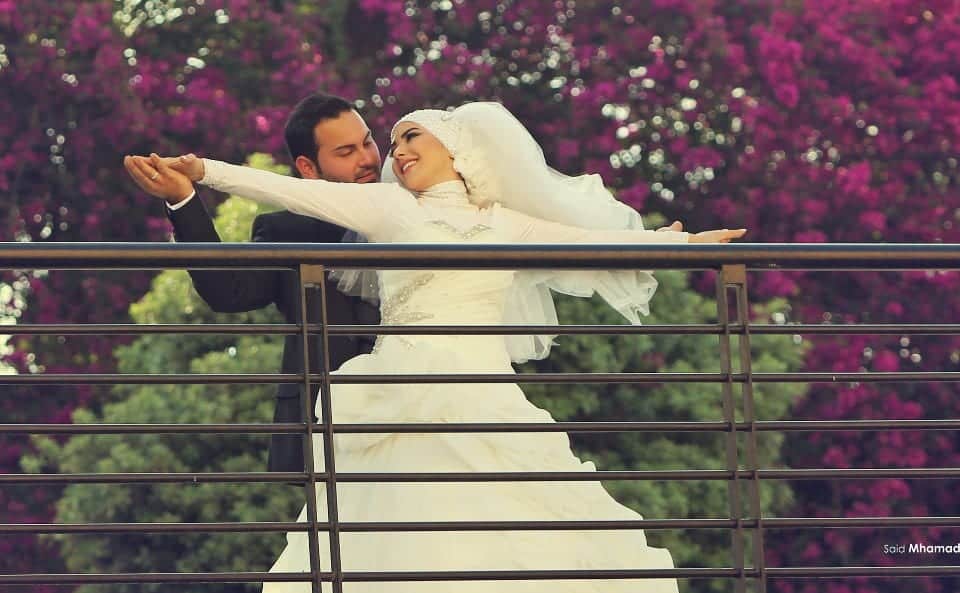 ↓ 75 – Hugging Each other On Beach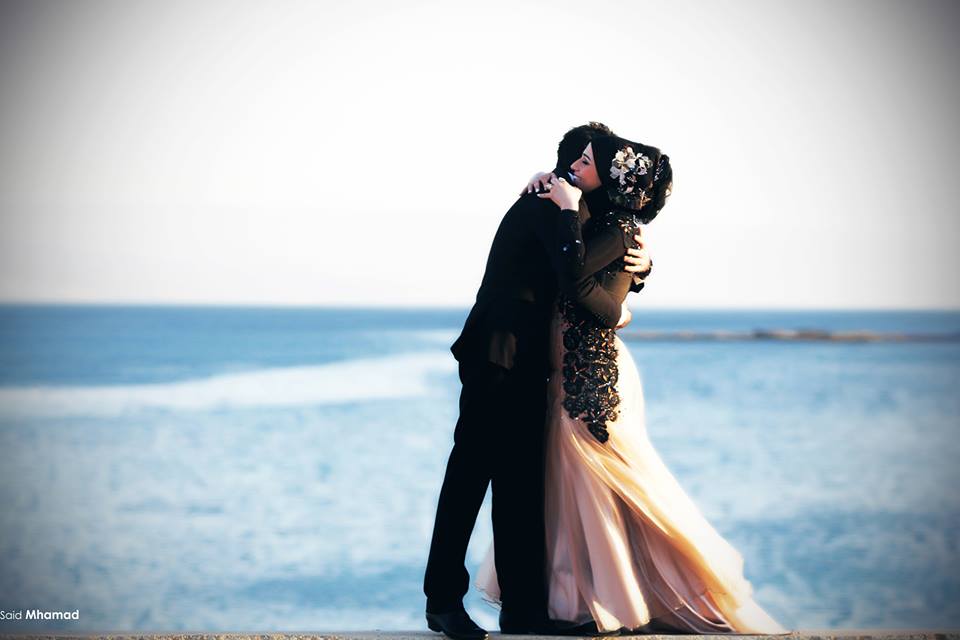 ↓ 74 – Picnic Time After Wedding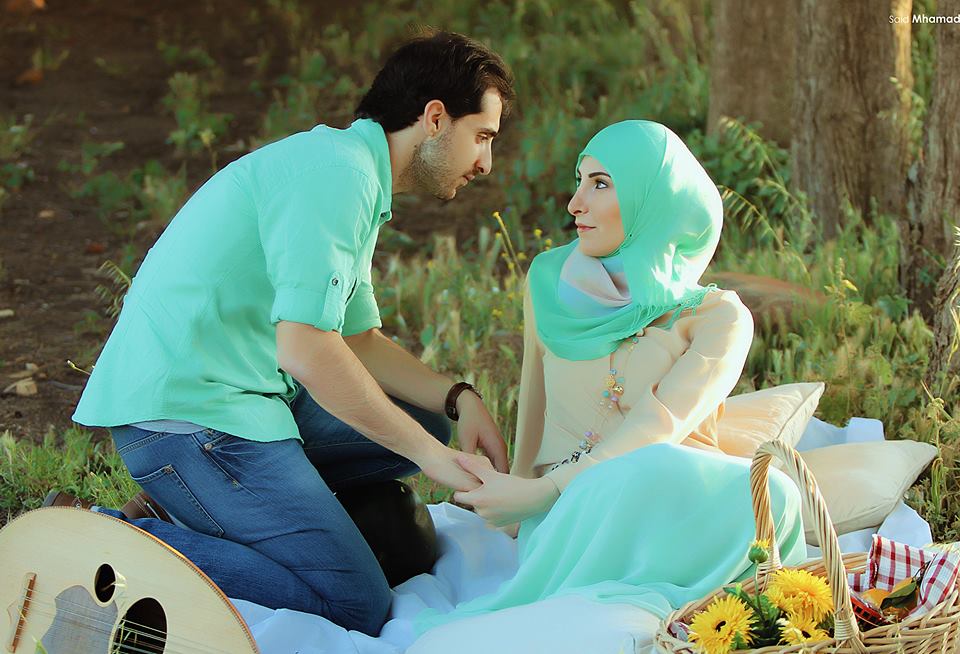 ↓ 73 – Absolutely Breathtaking Moment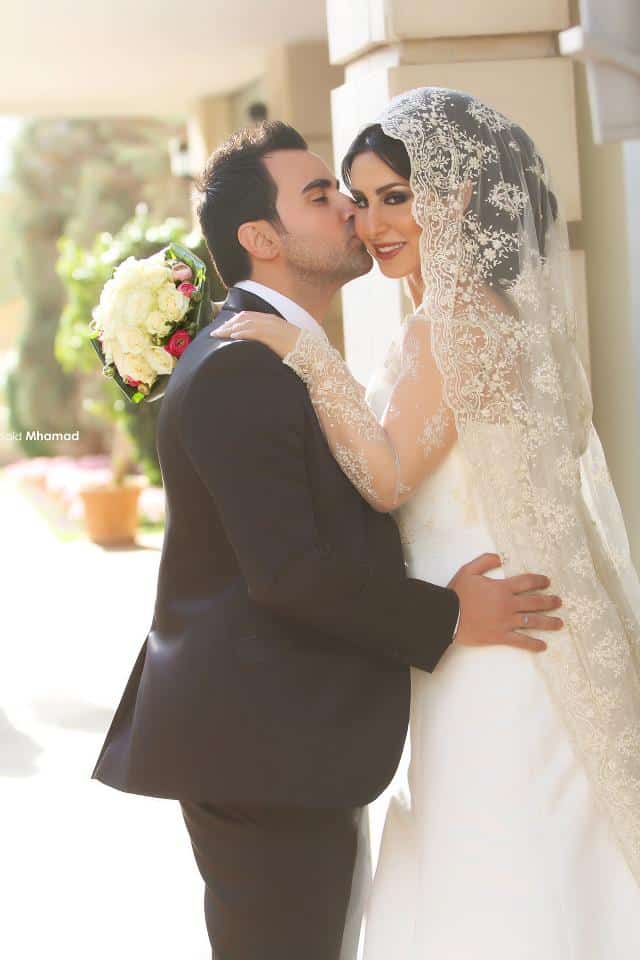 ↓ 72 – Posing On A Bench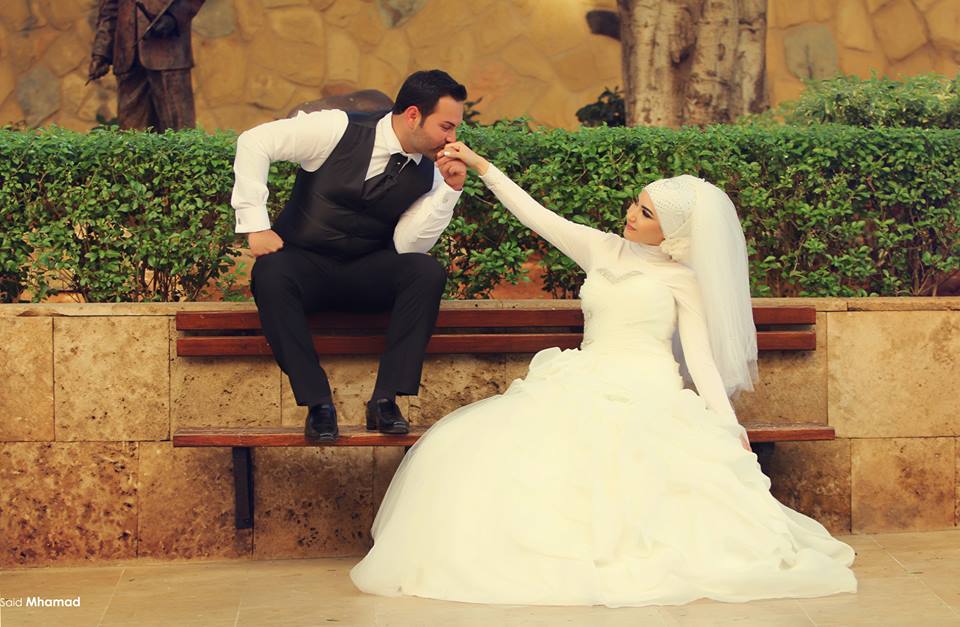 ↓ 71 – Posing On Stairs On Wedding Day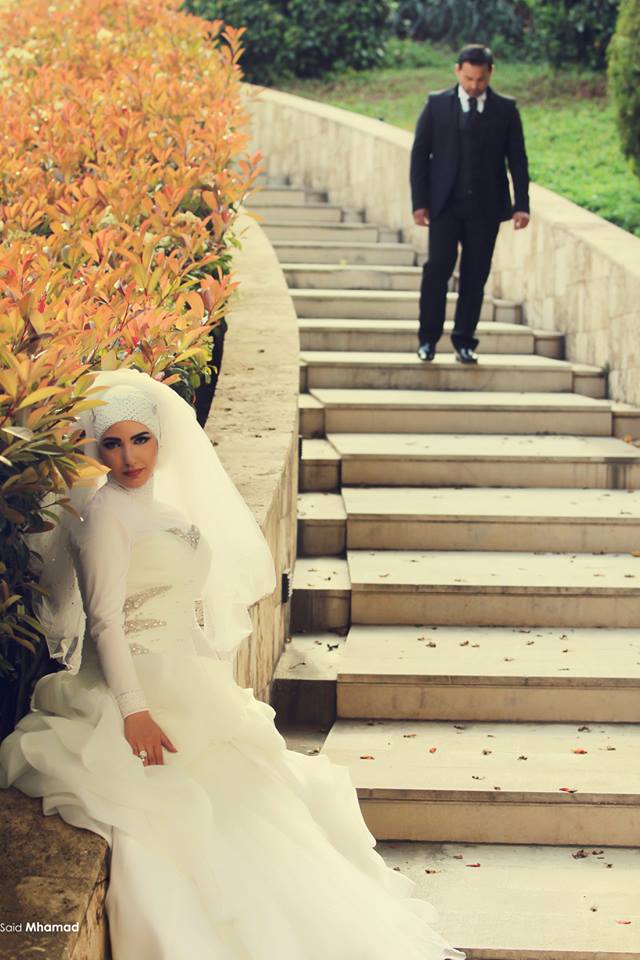 ↓ 70 – Laying Down And Staring At Sky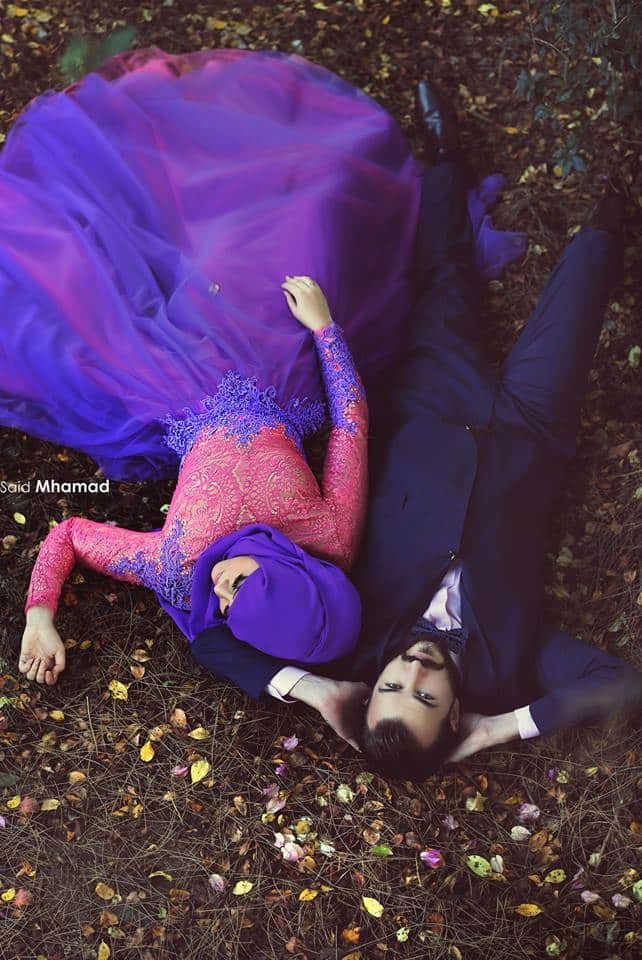 ↓ 69 – Black And White Outfits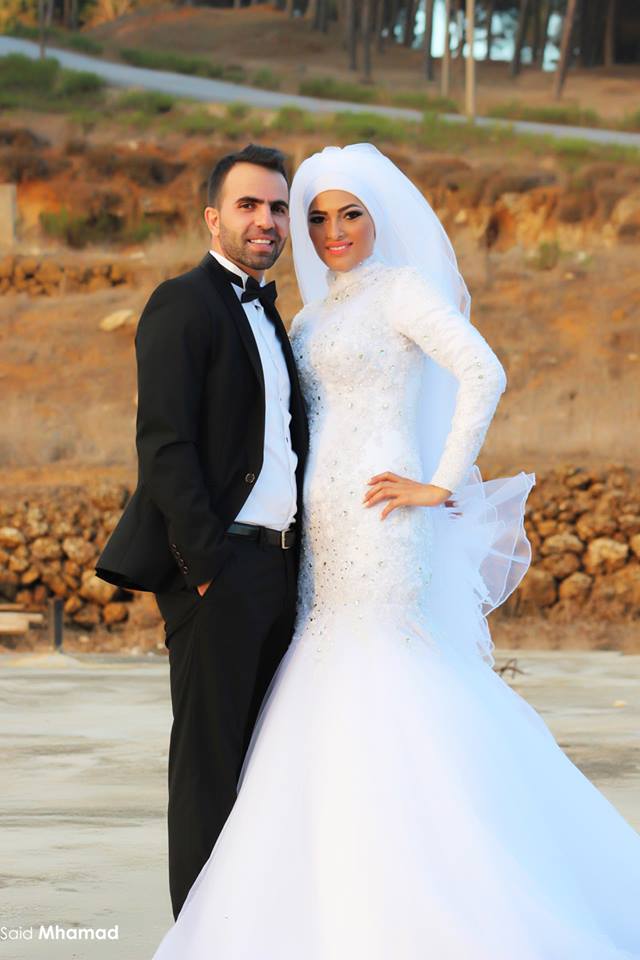 ↓ 68 – Posing With a Heart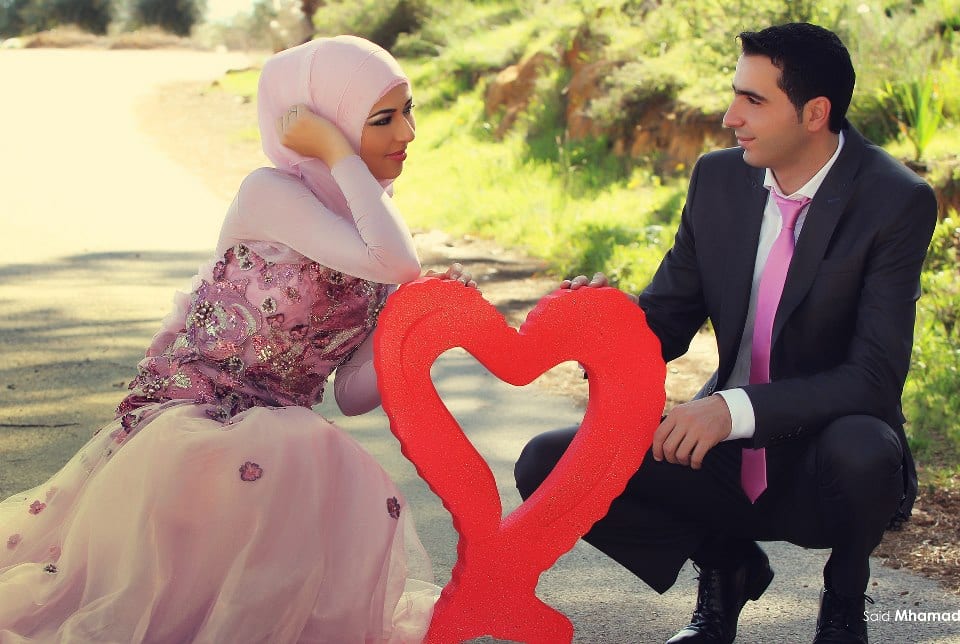 ↓ 67 – Picture Perfect Moment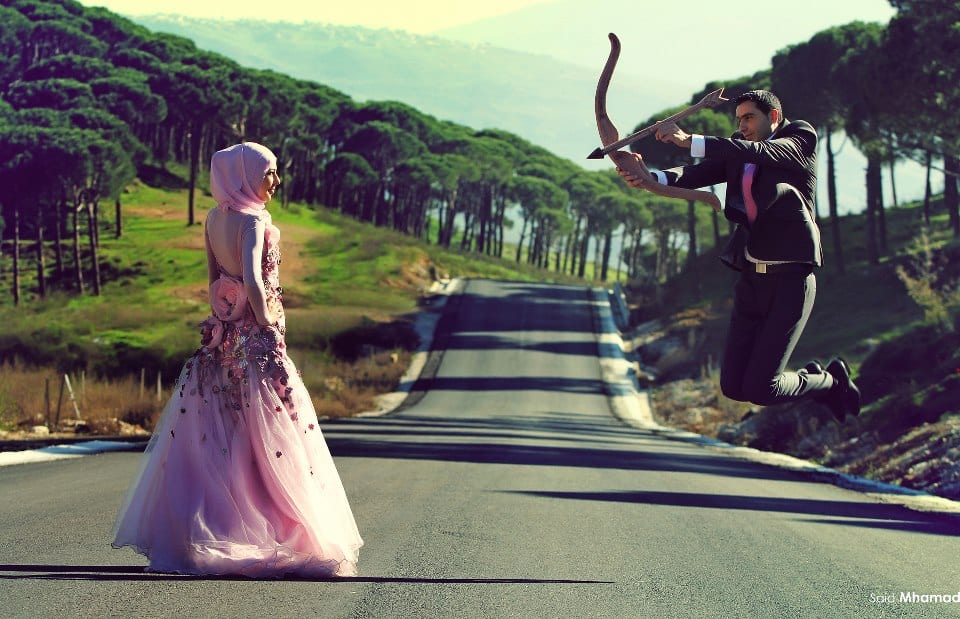 ↓ 66 – Posing In A Valley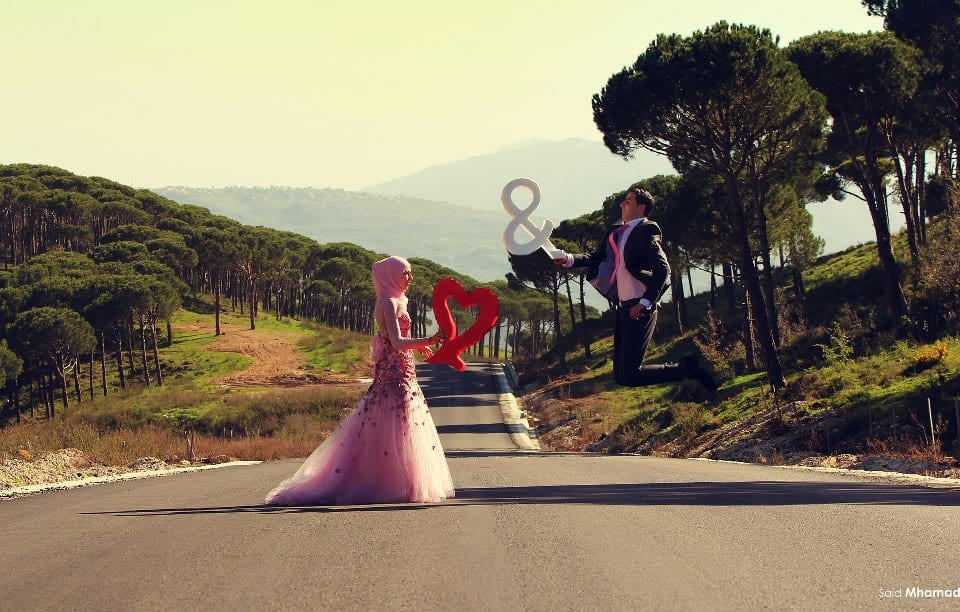 ↓ 65 – Pink Dress and Tie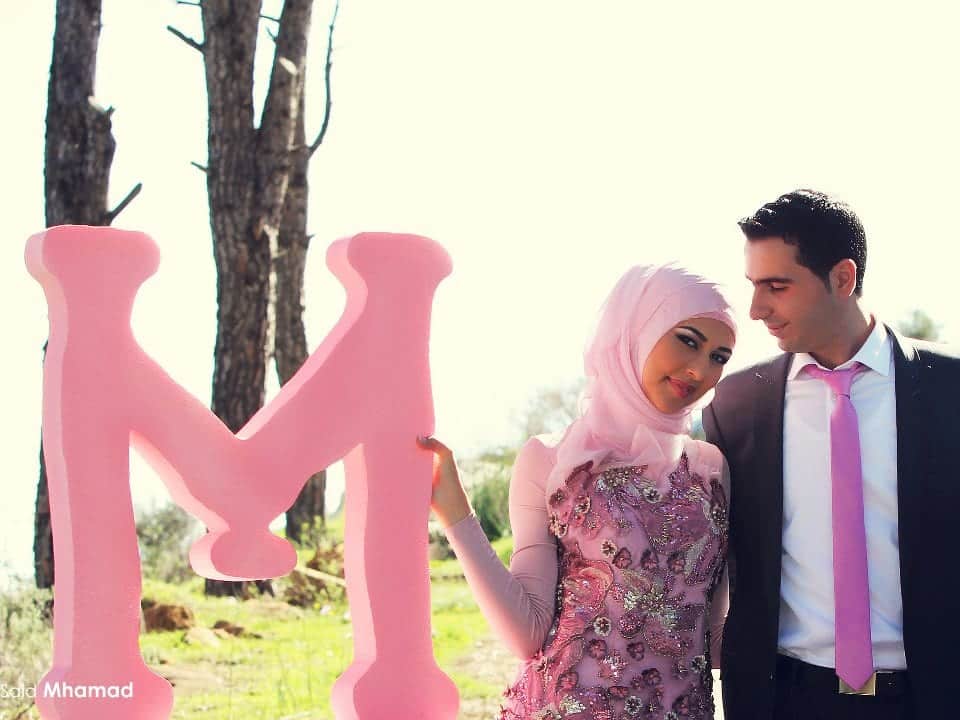 Pink has always been a favourite wedding gown colour. Try a pink wedding dress with hijab for your special day. Try these photos to shoot ideas for your big day.
↓ 64 – Groom Matching His Tie With Bride's Outfit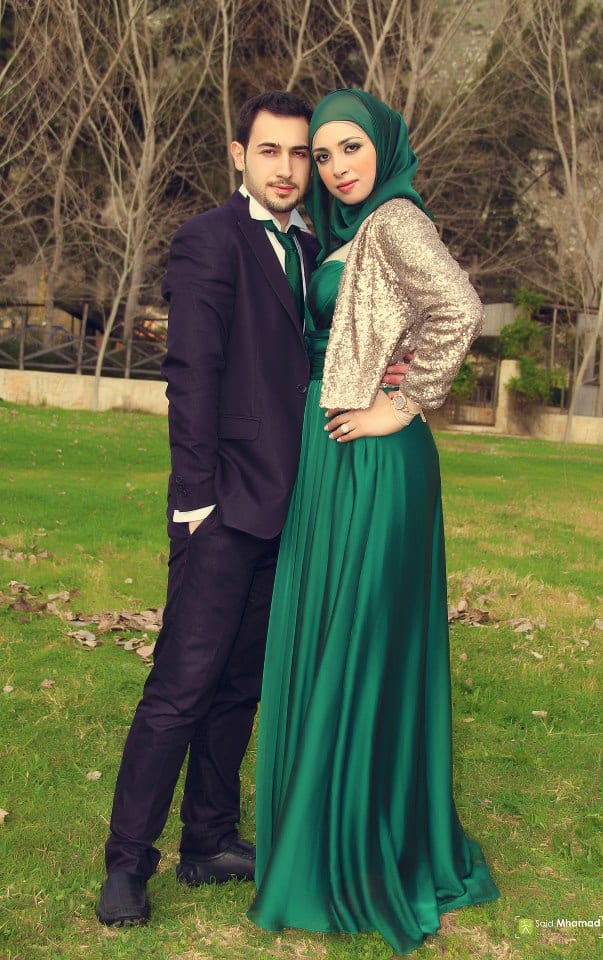 ↓ 63 – Balcony Photoshoot Ideas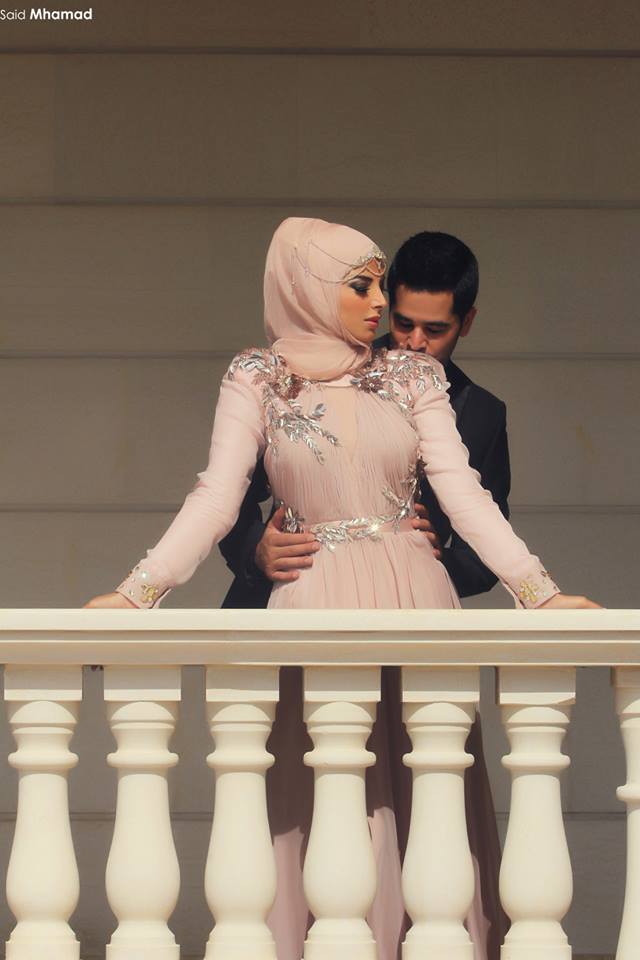 ↓ 62 – Beautiful Muslim Couple Expressing Love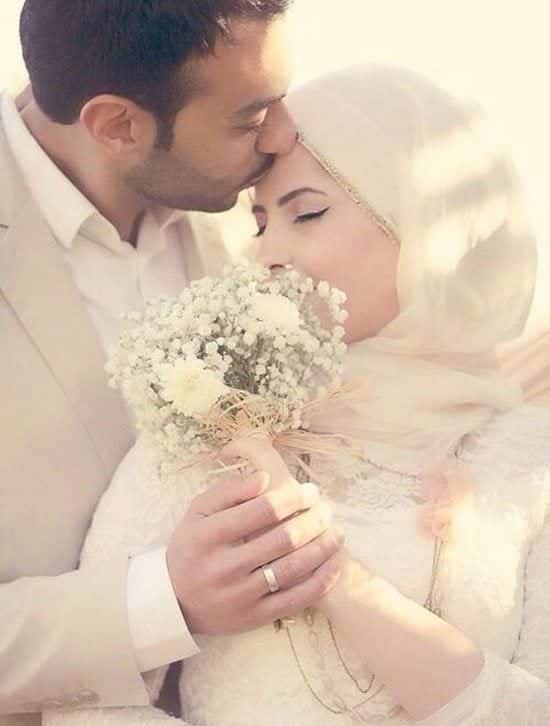 ↓ 61 – Feeling Love For Each Other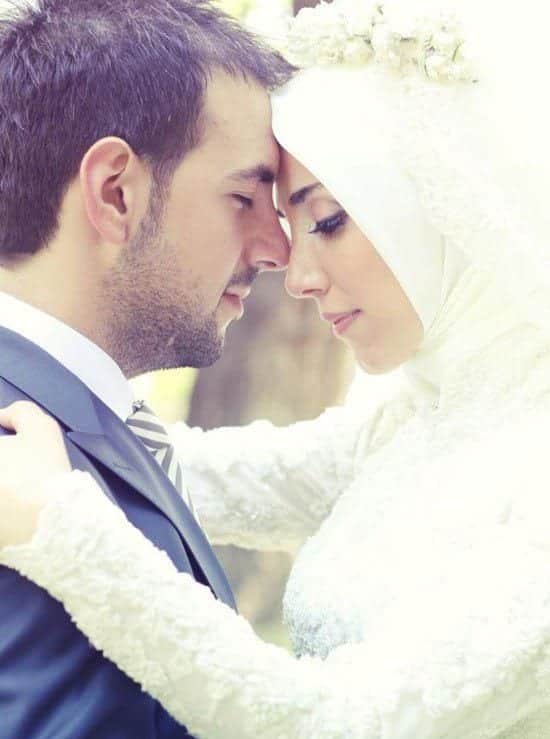 ↓ 60 – Cute Photoshoot On Coffee Table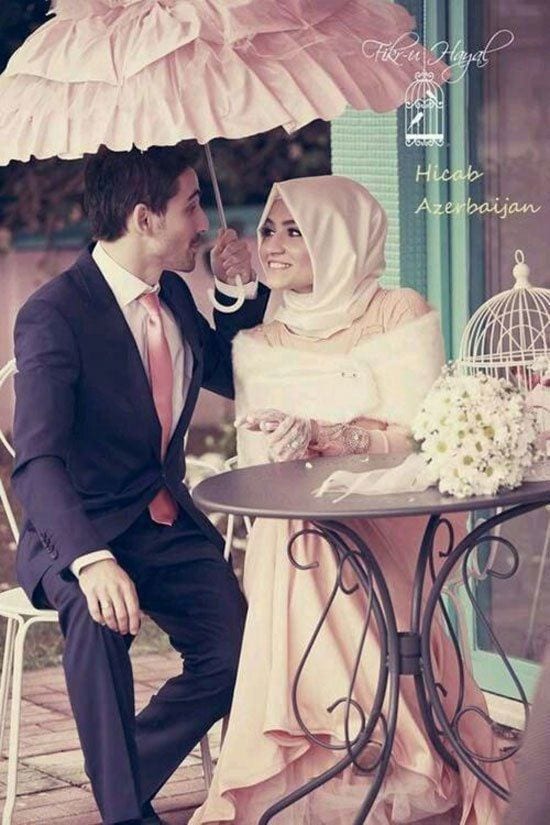 ↓ 59 – Bride Waiting For Her Prince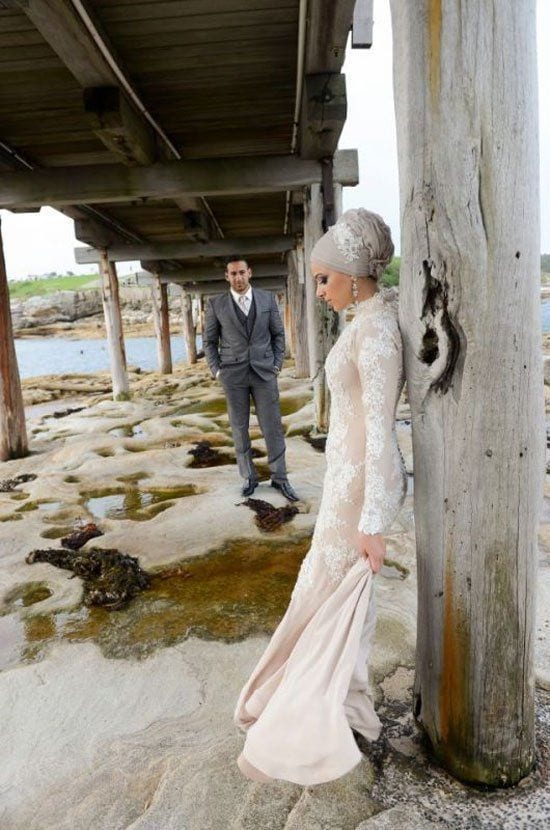 Halal Photoshoot ideas! Isn't this too cute?
↓ 58 – Elegant Yet Romantic Pose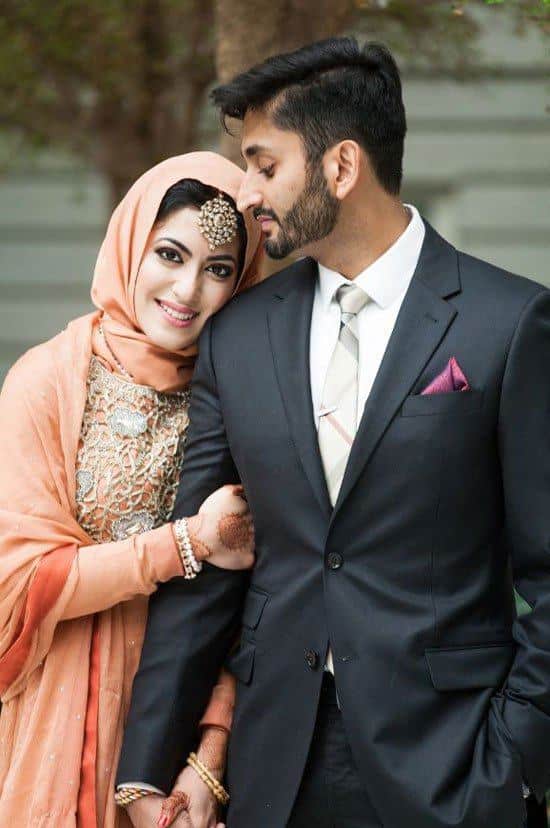 ↓ 57 – Nikab Wedding Dress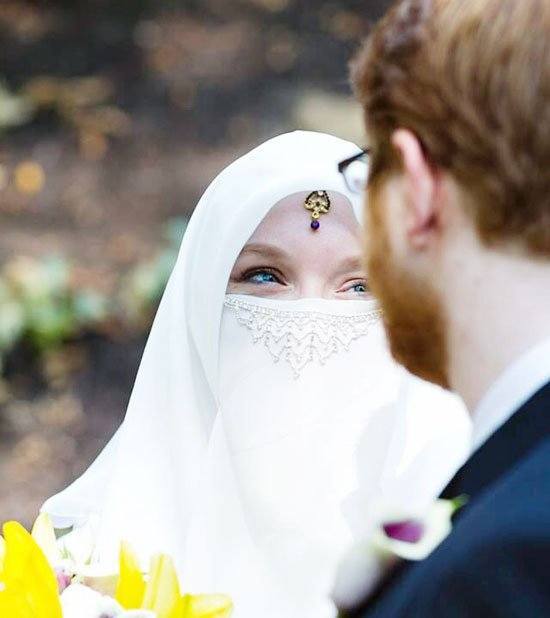 ↓ 56 – Cute Annoying Pose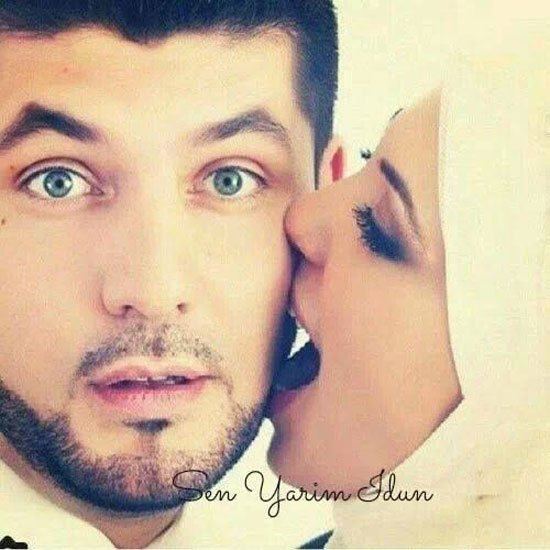 ↓ 55 – Reception Entrance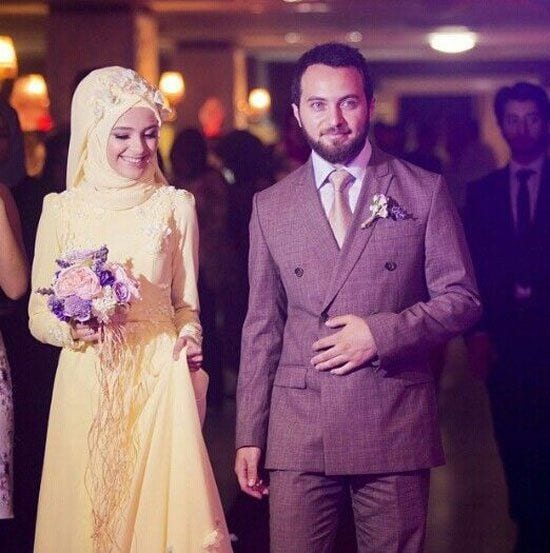 ↓ 54 – Muslim Nigerian Couple Praying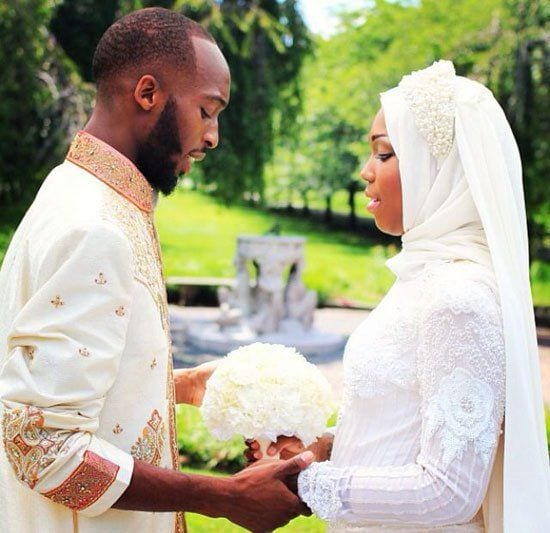 ↓ 54 – Purest Form Of Expressing Love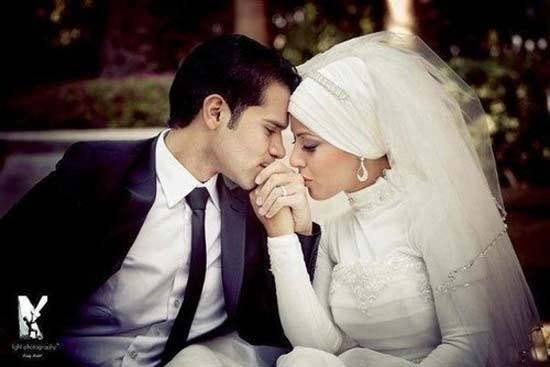 ↓ 53 – Muslim Tumblr Couple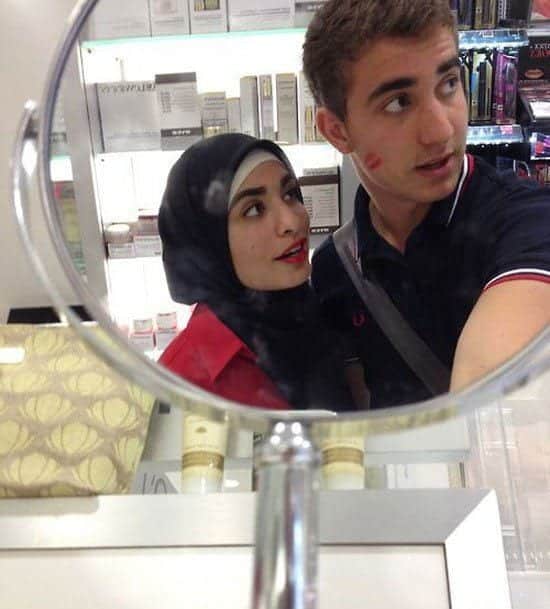 ↓ 52 – Muslim African Couple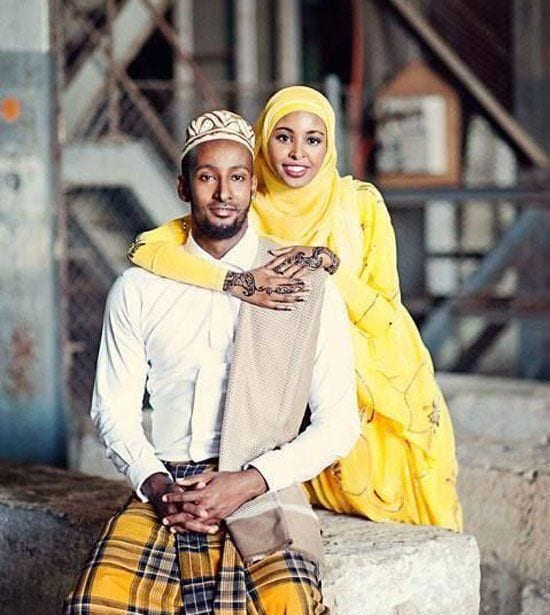 ↓ 51 – Entering Home After Wedding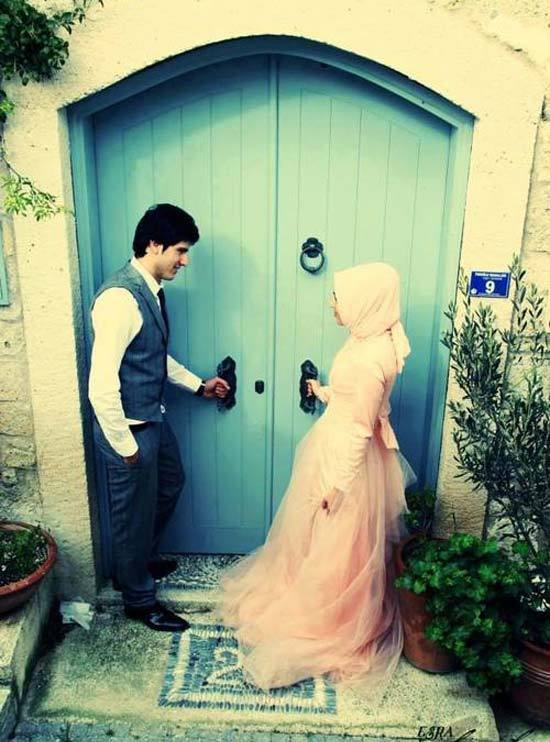 ↓ 50 – Twirling His Bride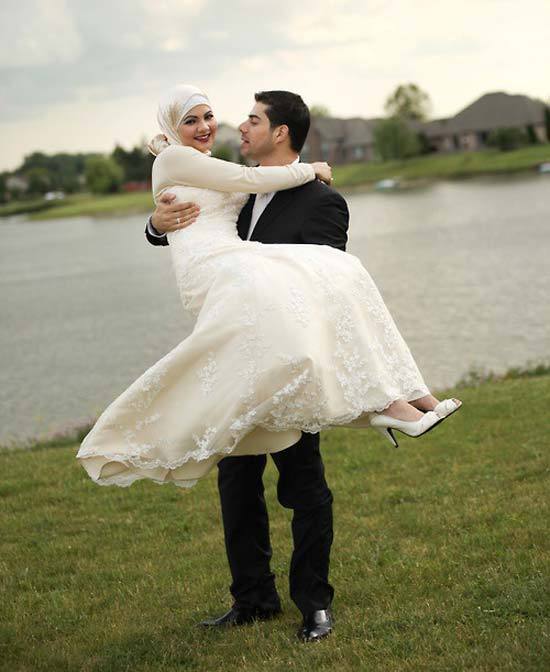 ↓ 49 – Wedding In A Ship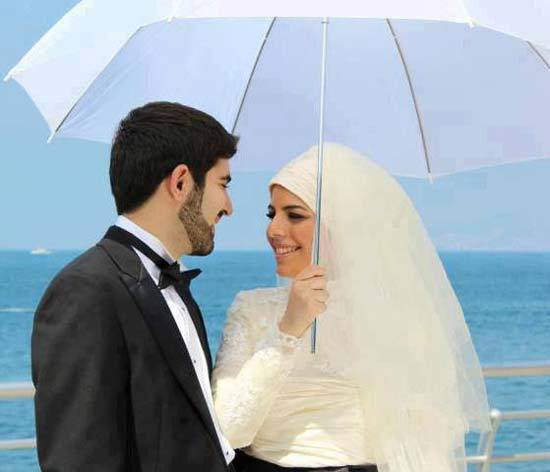 ↓ 48 – Muslim Sheikh Wedding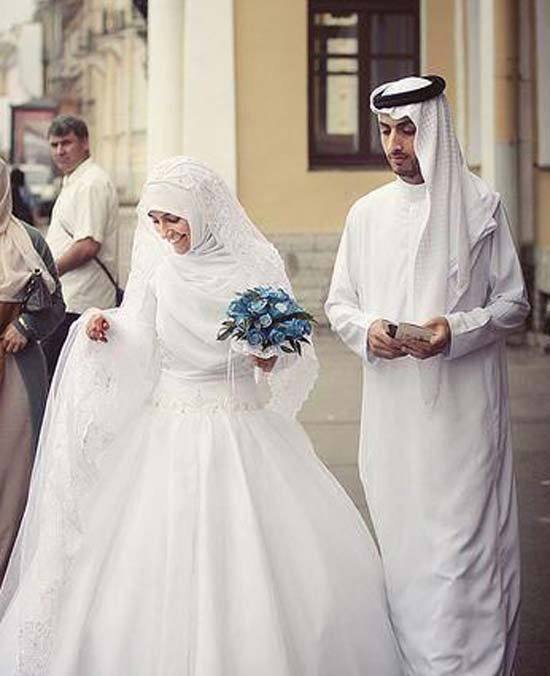 ↓ 47 – Shot Taken From Upside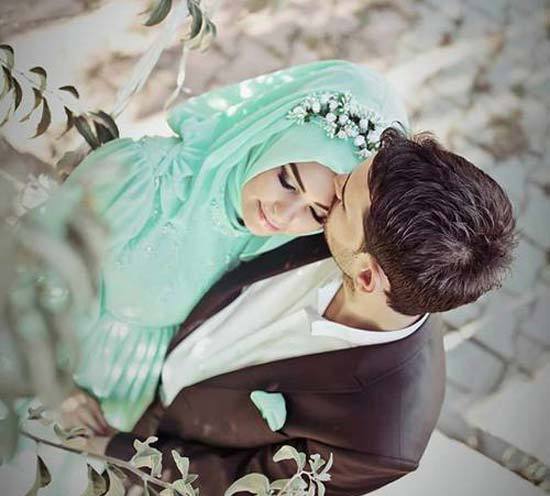 ↓ 46 – Talking Sessions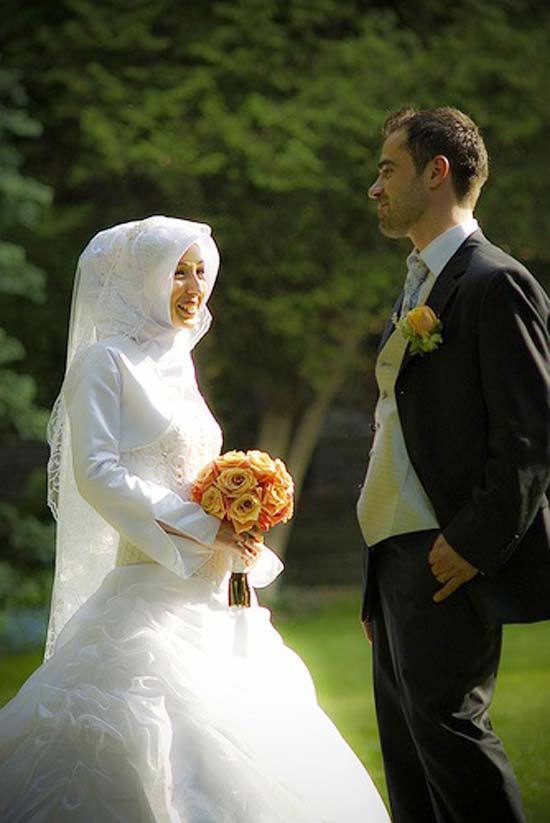 ↓ 45 – Shimmery Gown and A Cute Moment In Woods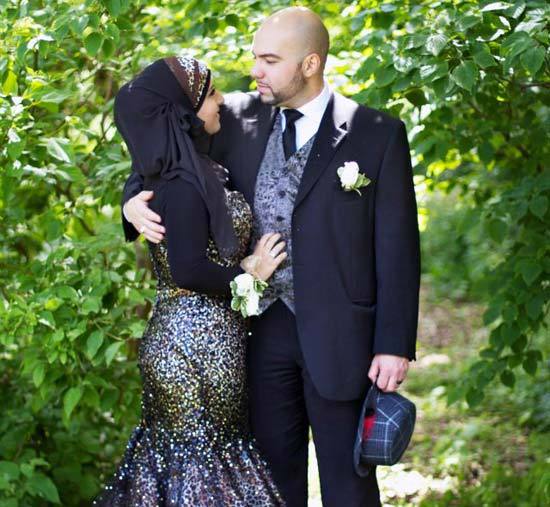 ↓ 44 – Wedding Photoshoot In Snow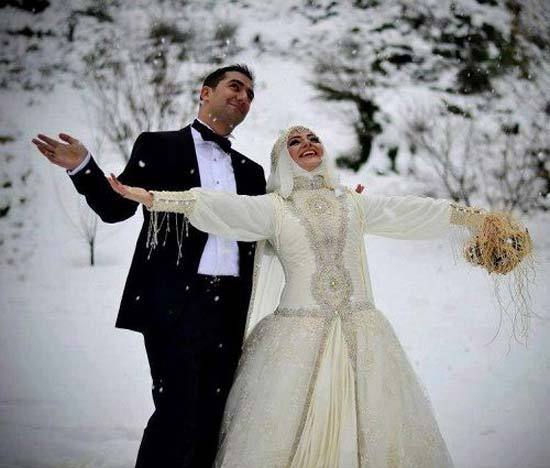 ↓ 43 – Groom kissing Bride on Forehead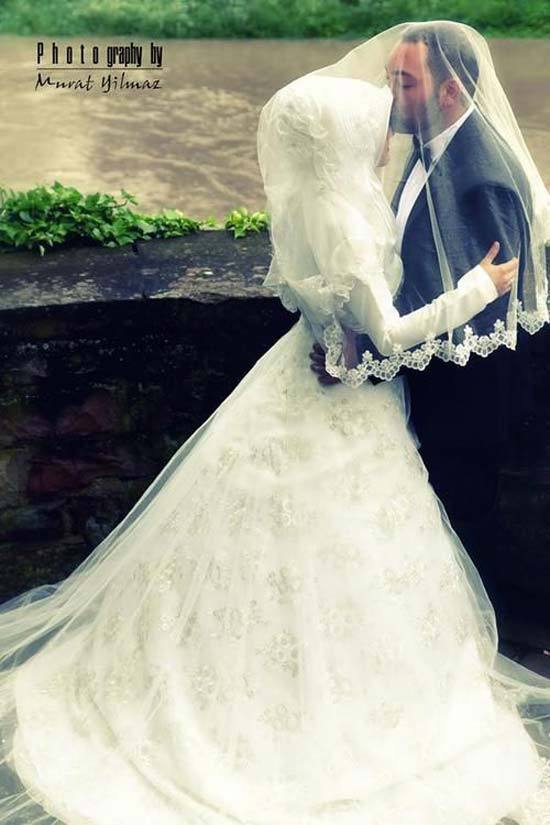 ↓ 42 – Feeling Love With Closed Eyes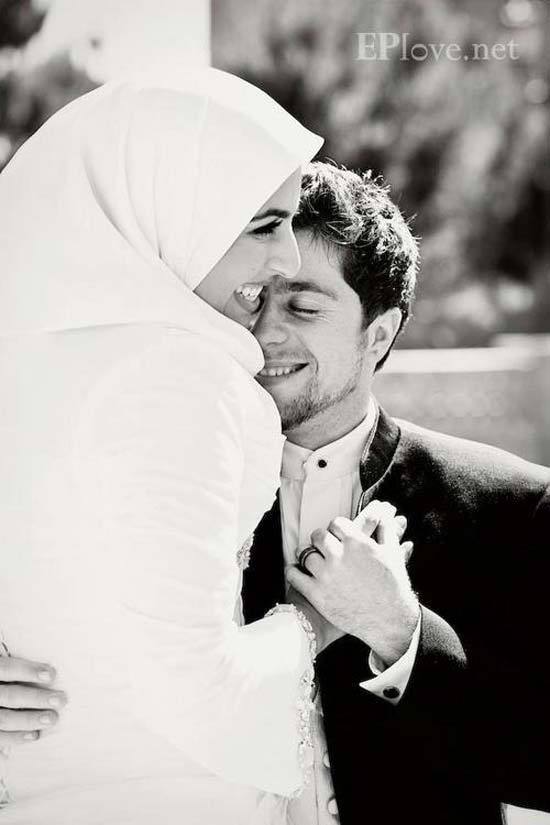 ↓ 41 – Malaysian Islamic Bride And Groom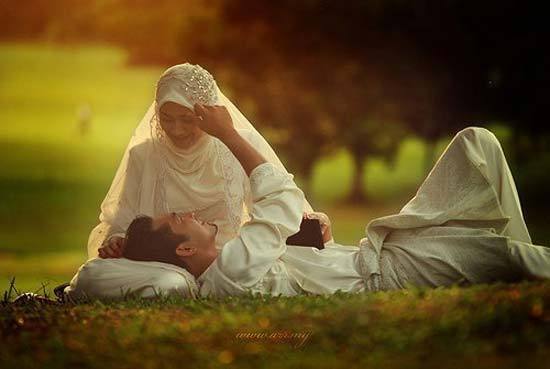 ↓ 40 – Guy Proposing To his Muslim Girlfriend For Marriage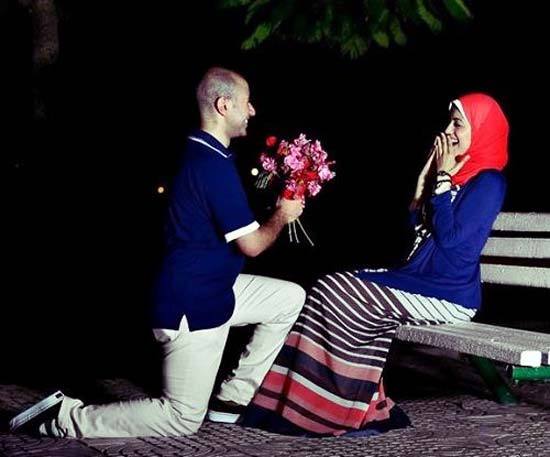 ↓ 39 – Bride Kissing Groom On Nose
Islamic Bride Kissing Groom on his nose. How sweet is this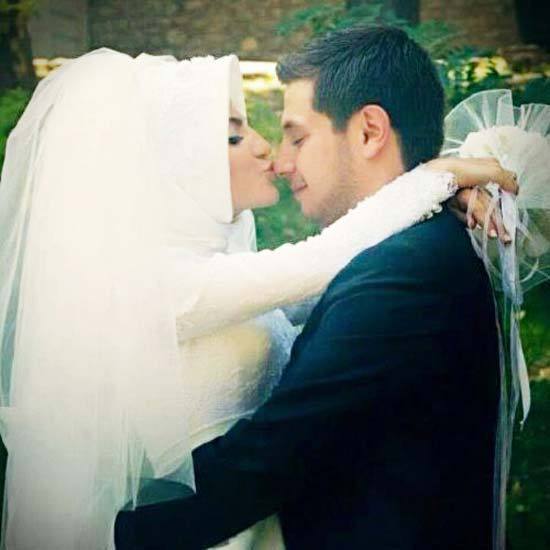 ↓ 38 – Back To Back Picture

↓ 37 – Sharing A Cute Moment In the Garden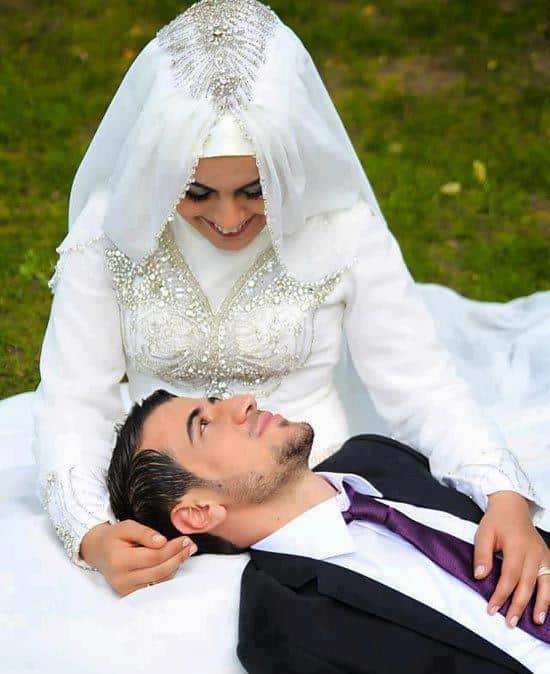 ↓ 36 – Unique Idea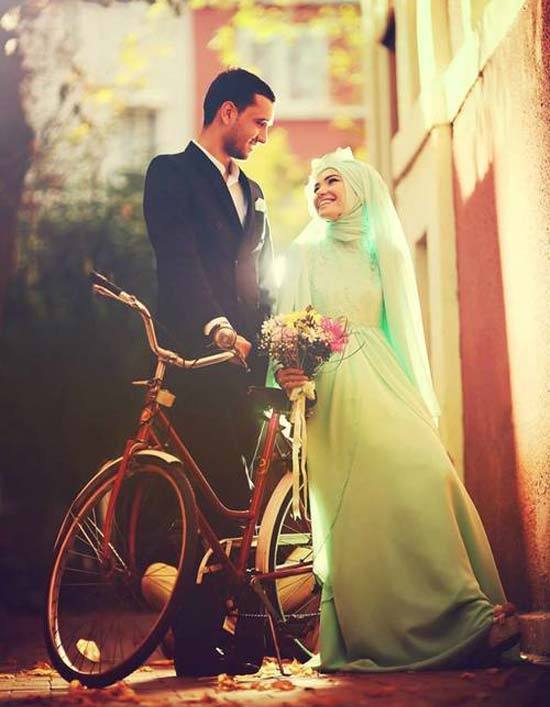 ↓ 35 – Beach Wedding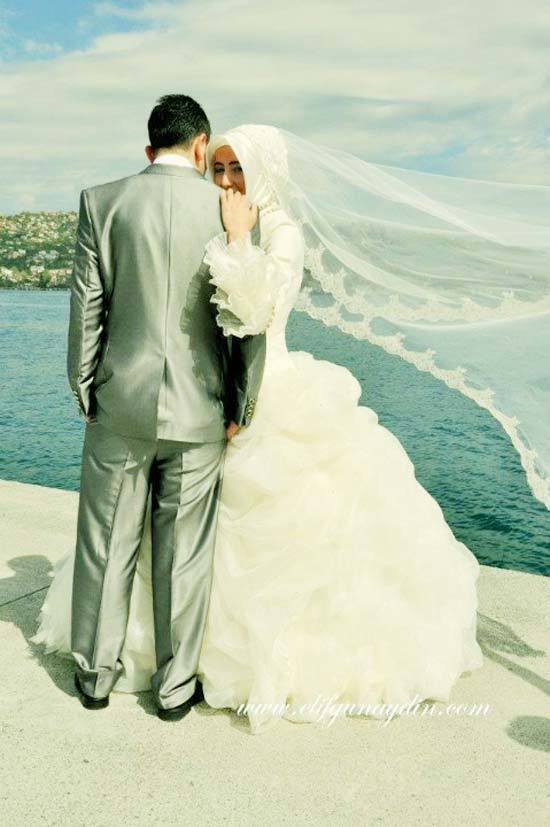 ↓ 34 – Kissing Each Other's Hand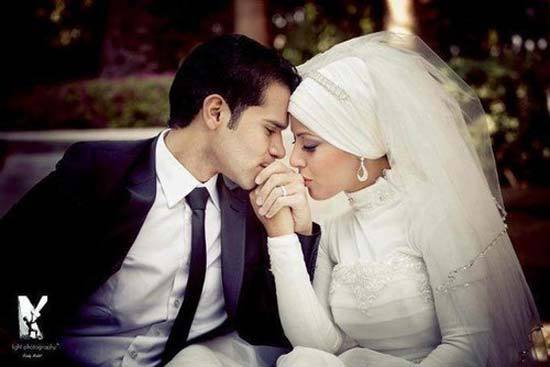 ↓ 33 – Handcuffed Together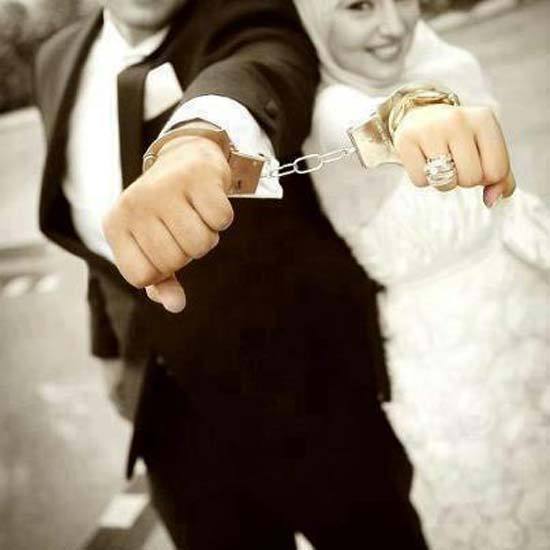 ↓ 32 – Funny Photoshoot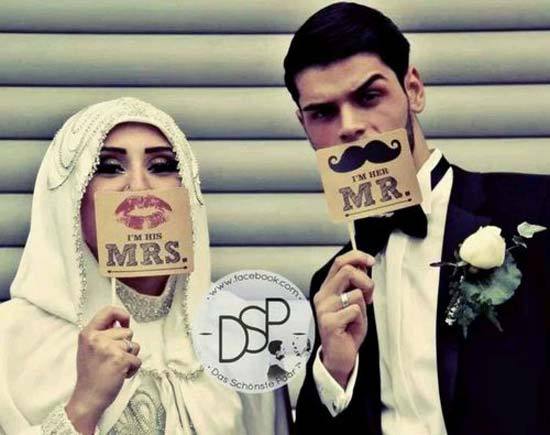 ↓ 31 – Muslim Groom Offering Bride Flowers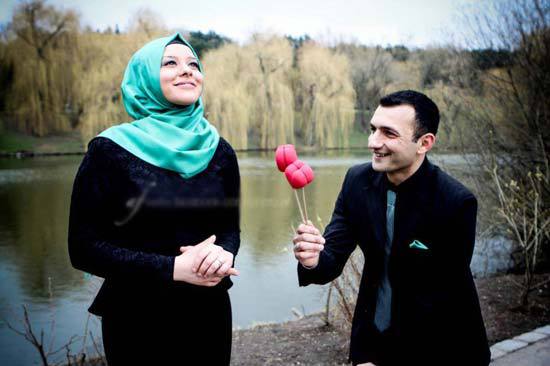 ↓ 30 – Romantic Moment While Holding Wife Up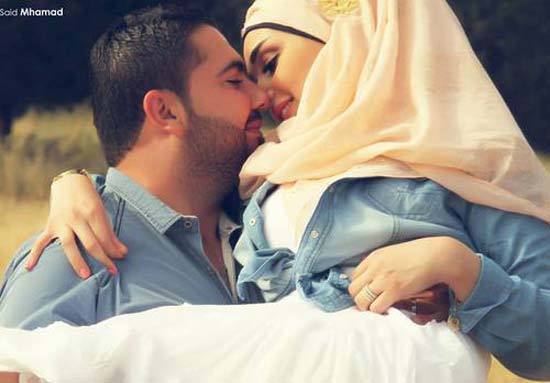 ↓ 29 – Covering Her Eyes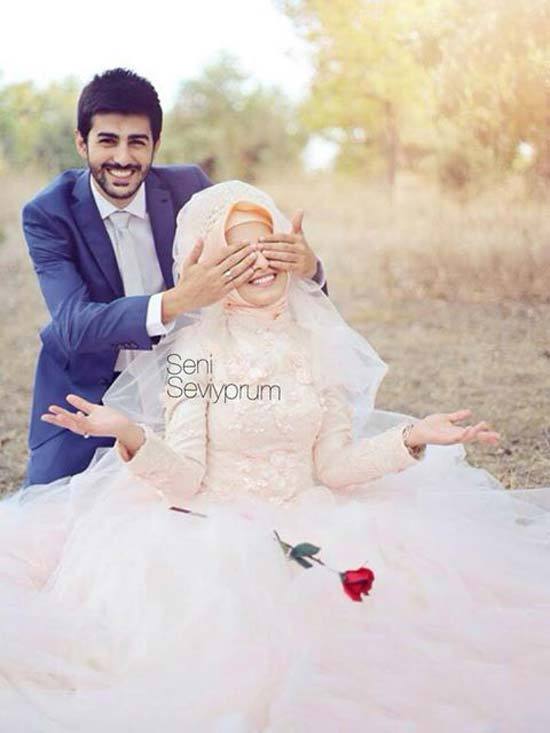 ↓ 28 – Bride Posing While Groom Dresses Up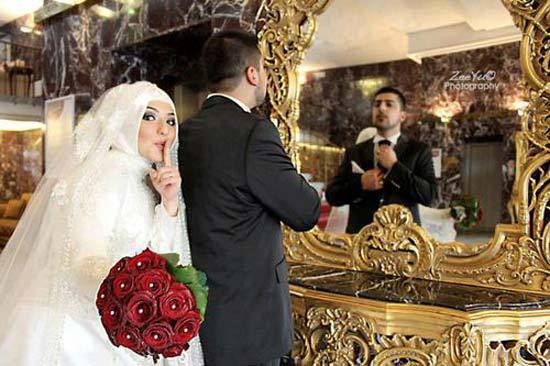 ↓ 27 – Laid Back Moment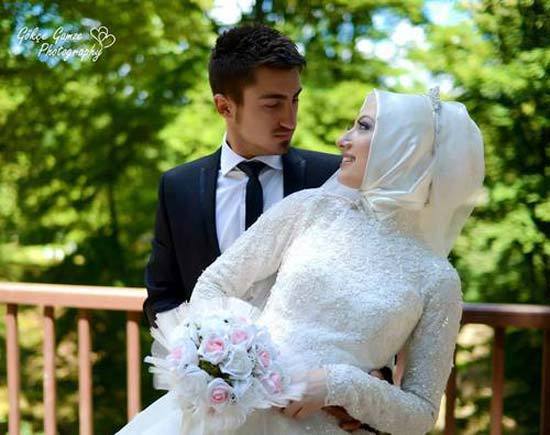 ↓ 26 – Praying For Their Good Fate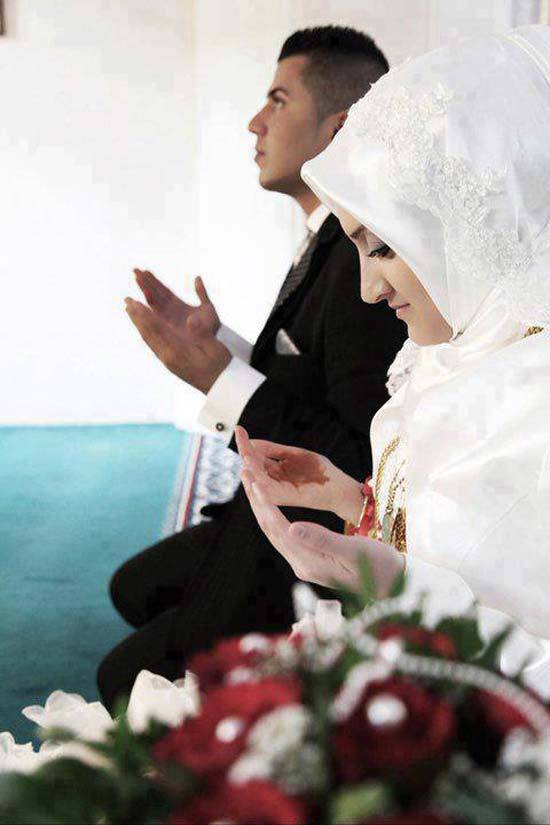 ↓ 25 – Posing With Cycle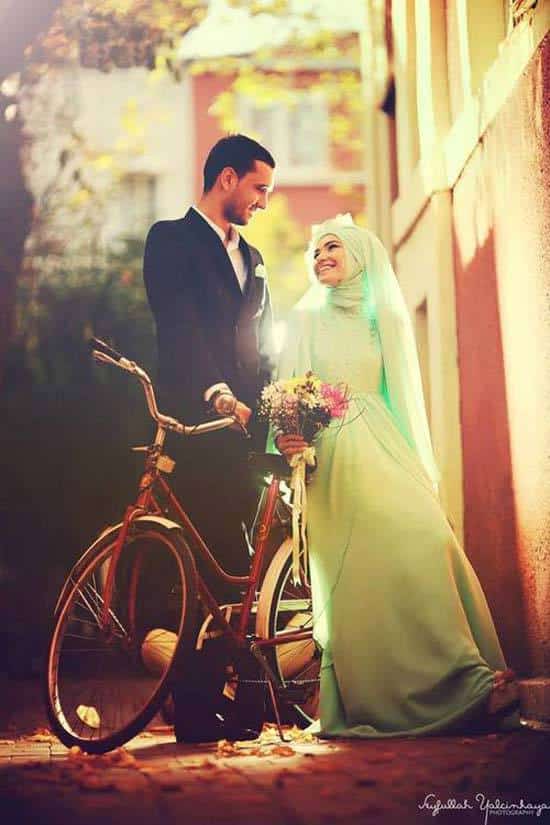 ↓ 24 – Moments Of Comfort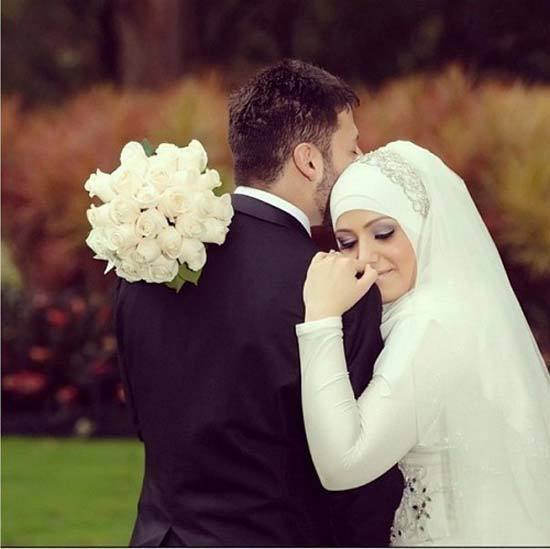 ↓ 23 – While Holding Her Face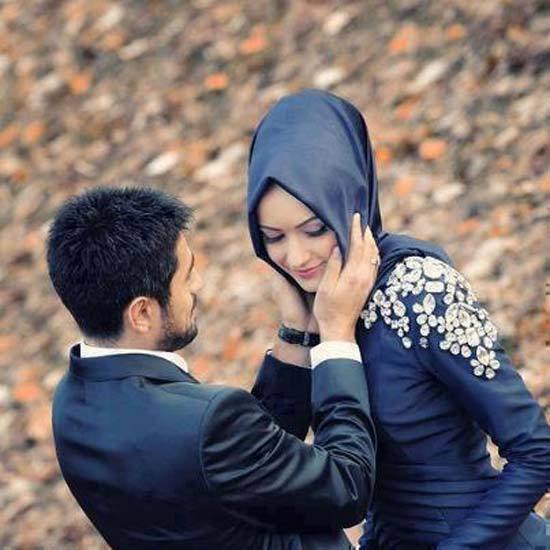 ↓ 23 – With One Hand On His Chest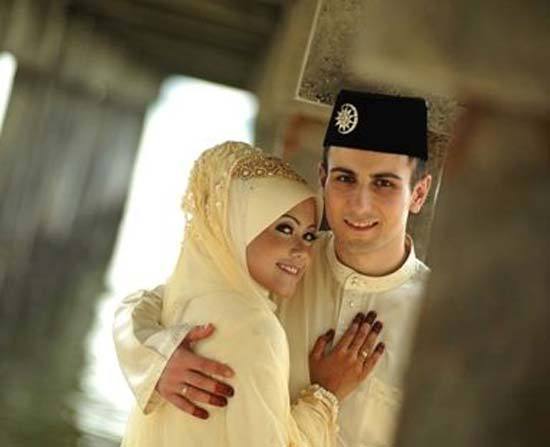 ↓ 22 – Posing Near Waterfalls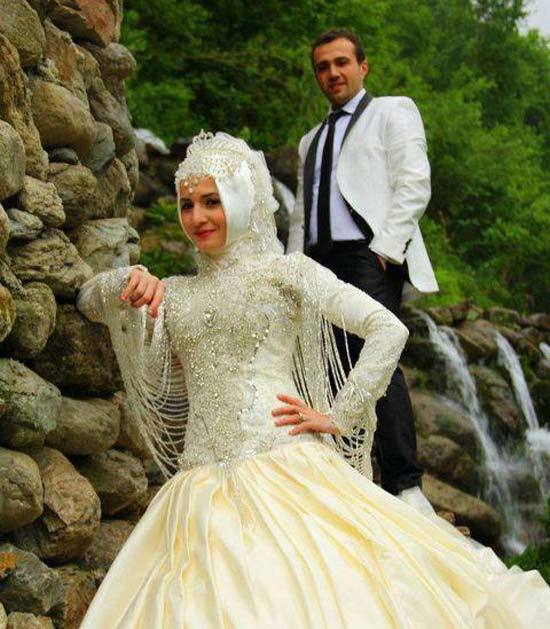 ↓ 21 – Muslim Couple Sharing Lap Moments In Park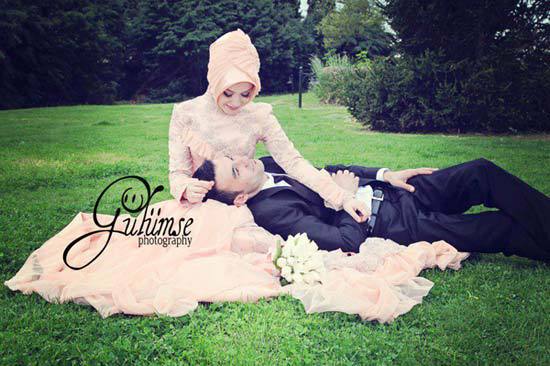 ↓ 20 – Destination Weddings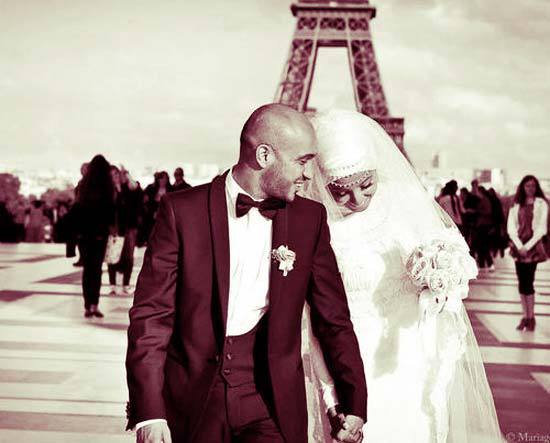 ↓ 19 – Posing With Balloons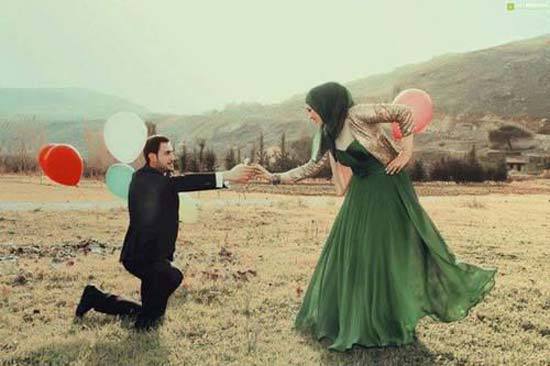 ↓ 18 – Groom Lifting His Wife Up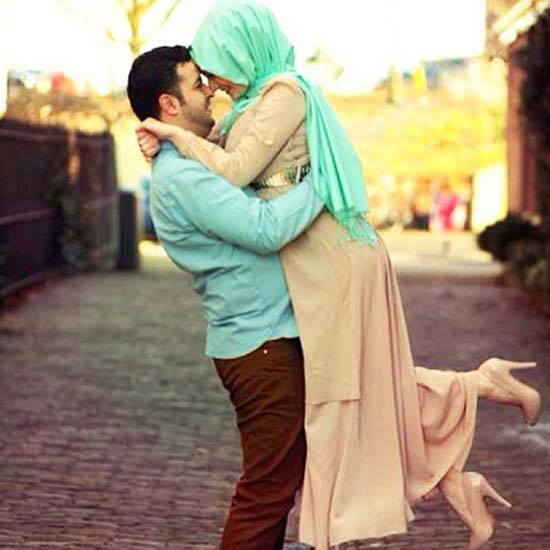 ↓ 17 – Eye Contacts And Smiles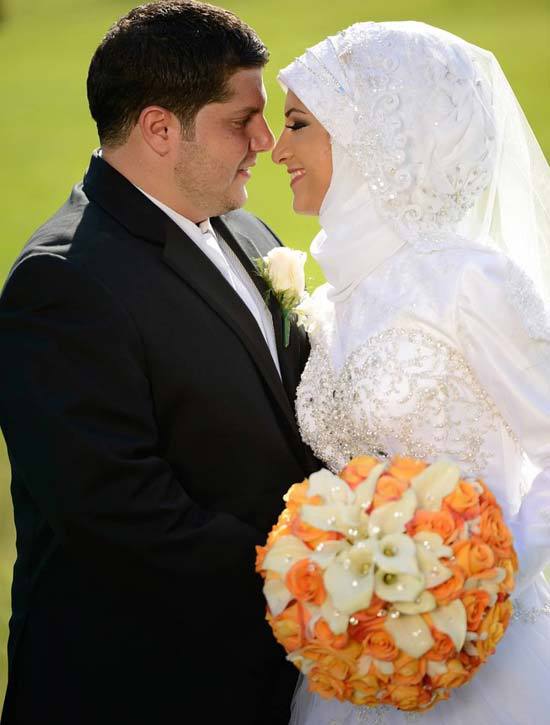 ↓ 16 – Striking A Cute Pose In Fields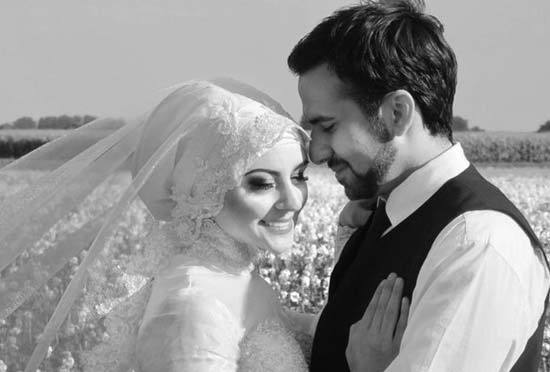 ↓ 15 – Umbrella Pose With Car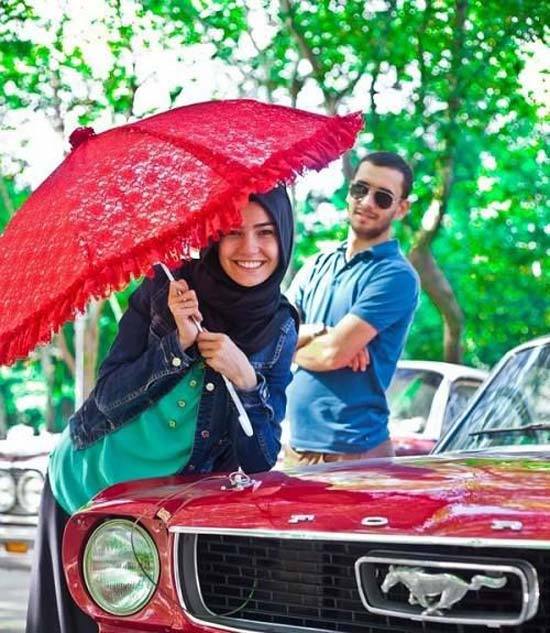 ↓ 14 – A Romantic Pose With Eye Contact And Nose Touching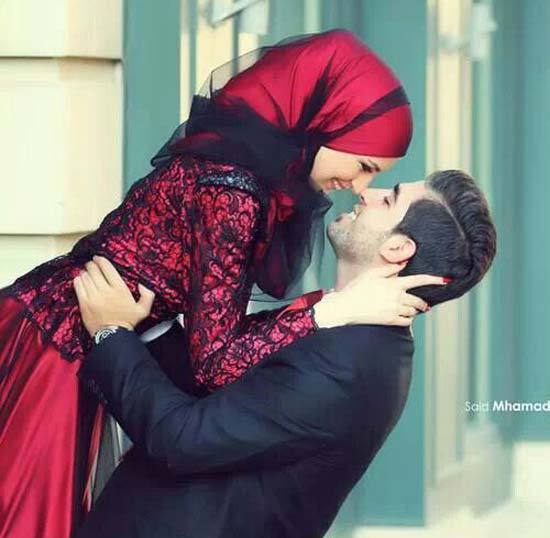 ↓ 13 – Hands In Hands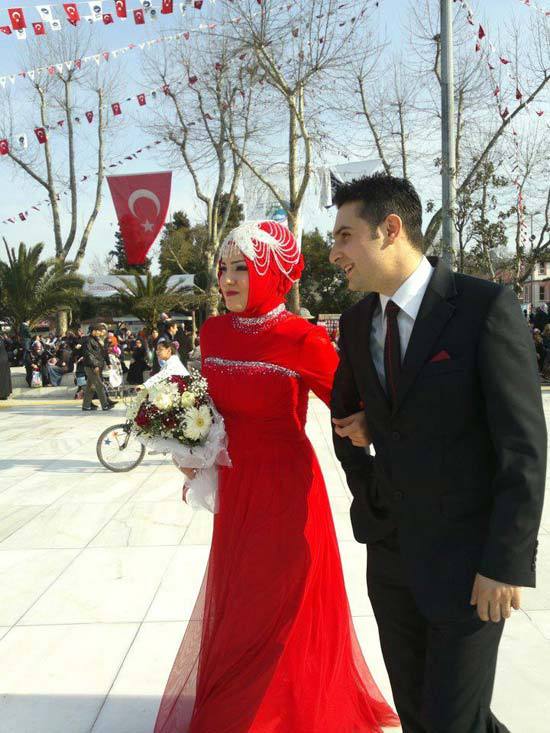 ↓ 12 – A Romantic Moment In Open Air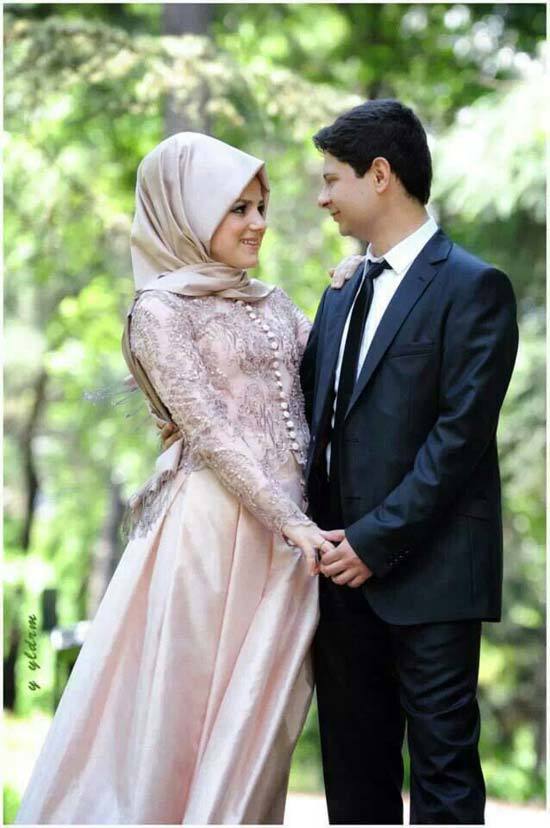 ↓ 11 – While Fixing Her Shoes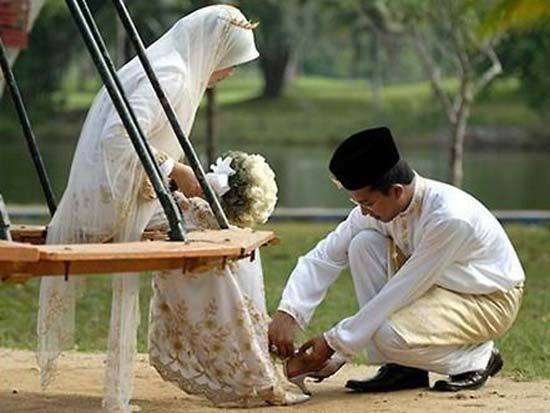 ↓ 10 – Hug From The Back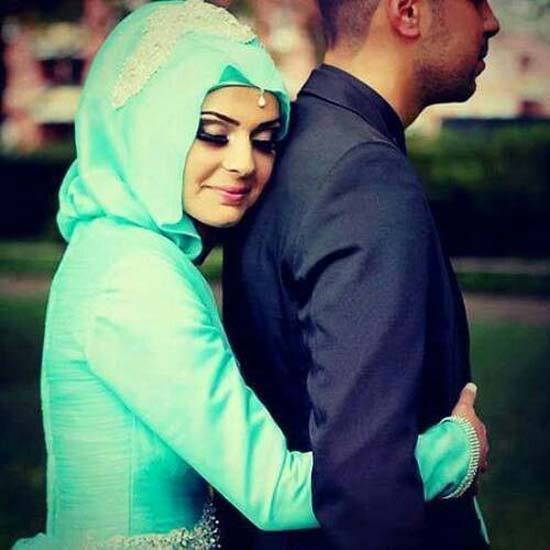 ↓ 9 – Helping Wife Fix Her Dress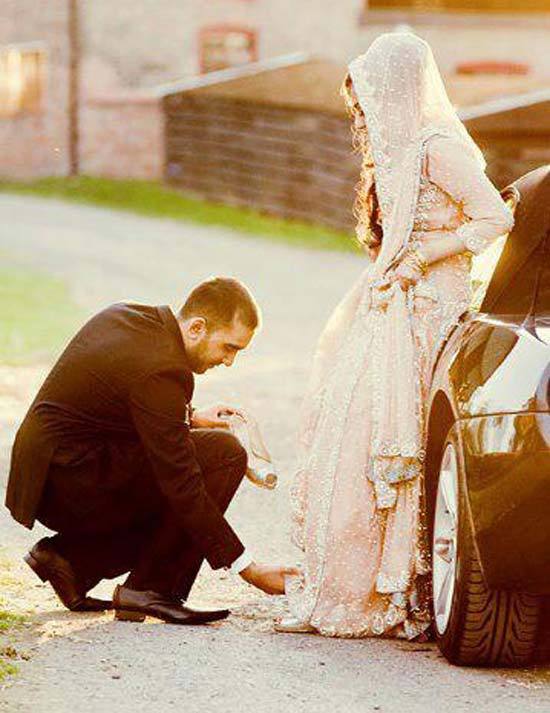 ↓ 8 – Posing With Umbrella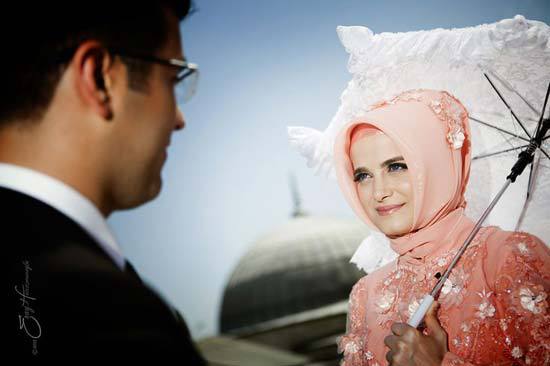 ↓ 7 – Husband In Wife's Lap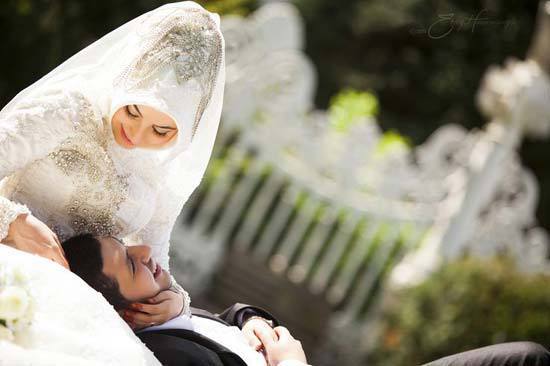 ↓ 6 – Twinning In Green
This next dress is for those couples who have a strong love for the dark green colour. The green colour looks perfect on brides as well as on grooms. Your groom can wear a green dress shirt with black suit pants. Brides can wear any green maxi or any other green traditional dress.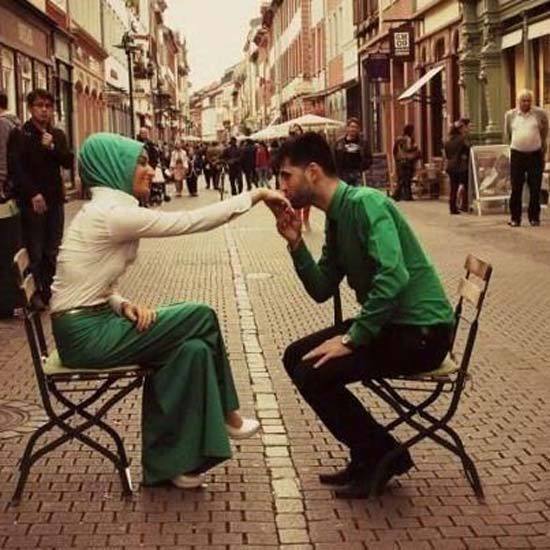 ↓ 5 – Sunset Wedding Photography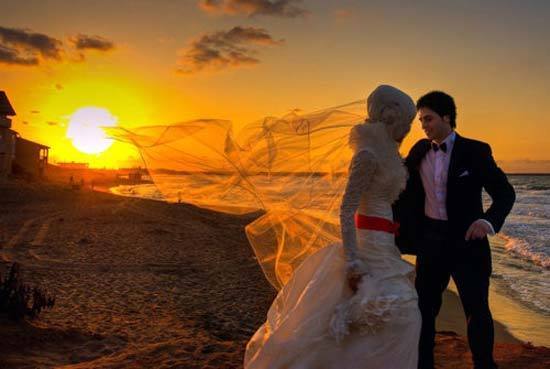 ↓ 4 – Eye Contact While Holding Hands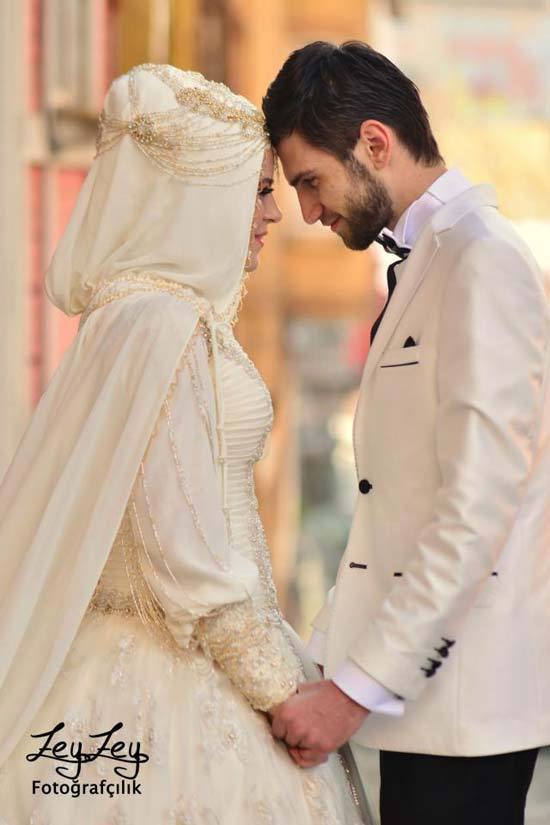 ↓ 3 – Cute Hand Poses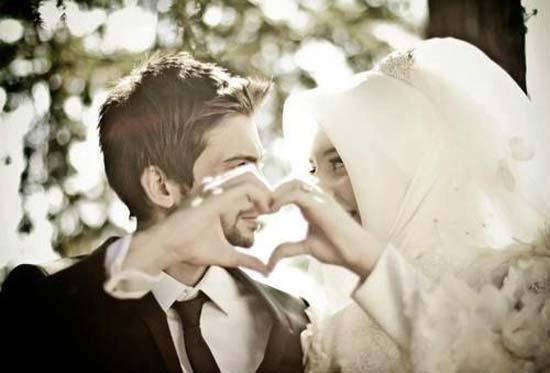 The best way to look like a perfect couple on your wedding day is to wear contrasting colors. You can wear a striking magenta colour with black details. In contrast, let your man wear a black two-piece suit. If you still feel like you need a better link between your outfits to put just a hint of your outfit's colour in his. For example, his tie or pocket square can be of the same colour as your dress.
↓ 2 – Resting Head On His Shoulder And Striking A pose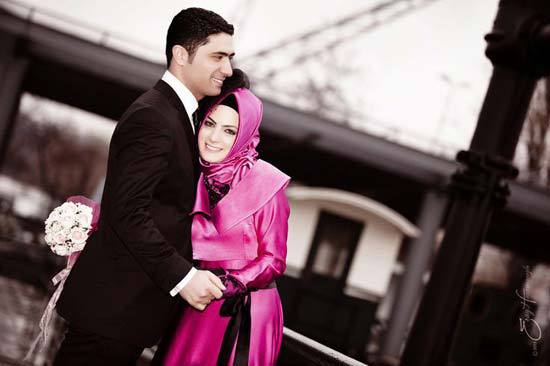 ↓ 1 – Cute Hug