Hijabi Graduation Day Outfit Guide: Convocation is one of the biggest days in one's life and many plans to look elegant along smart in graduation day outfit.Though wearing a graduation gown is  a dream but it somehow hides whatever you are wearing on that special day.
 We can give you relief and no matter what age, body type you are, here is a complete guide for Muslim hijabi girls to wear on commencement day.
How to Wear Hijab for Graduation
From skirts to jeans, wedges to pumps, here's a complete guide for all girls whose commencement day is near. You do not need to look like a model who just landed from ramp neither give the impression that just went off from bed. Keeping a tidy and elegant look on commencement day is key to your outfit. There are few basic tips what to wear and what to avoid as per your body type.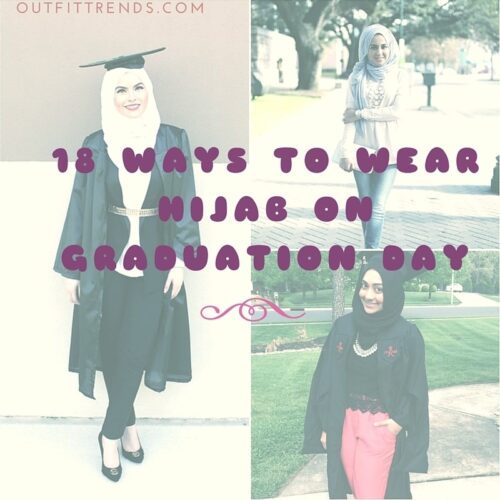 Basic Tips for Commencement Day Outfit with Hijab
If choosing maxi dress, make sure you create a waist underneath your gown with a belt around your dress or tuck in your top into your skirt.
Color Choice: You could wear any color dress or long top. Just keep the other pieces of your outfit neutral so you remain classy and professional.
Shoes: Shoes are one of the only things that people will be able to see from your outfit as you walk across the stage. make sure you wear heels you can actually walk in, without lingering on or making weird noise.
Flats and Pumps: It is not necessary to wear heels on grad day. One can choose pumps or flats as well, because looking professional and classy is the foremost thing along comfort.
Which Hijab look best? Almost all look the same in gown from near or far, Unless you see a hijabi wearing a bright color hijab under her cap. It is highly recommended to wear a solid neutral, like black, tan or white clor hijab underneath your cap. You'll look more professional and elegant.
How to Style Hijab with Gown? Keeping a flat dead head would make you look bizarre. Wear your hair bun a little low, with less volume on top so that your cap sits properly. If you wear chiffon, you may not have to worry about that, since there won't be much volume on top.
Makeup Guide for Convocation Day: You should not look like a model, or give impression one is going to attend a wedding. Keeping neutral and elegant shades, with light makeup can make you look amazing.
Accessories and Jewelry: Keep minimal amount of jewelry and accessories. As you do not want everyone staring at you when your blinky and noisy jewels disrupt the ceremony.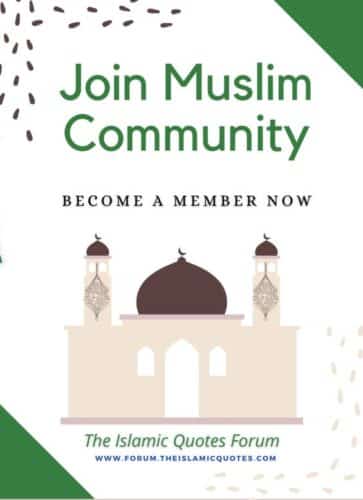 Here are few dress ideas to save your time and make you look amazing even on convocation day with that huge gown and scholarly cap.
Recommended: Stylish Hijabi Must Haves
#18-  Jumpsuit for Grad Day
One must look awesome on Graduation day, as it remains a memory for whole life. A decent jumpsuit could look great for nerd girls, or those who prefer to stay simple.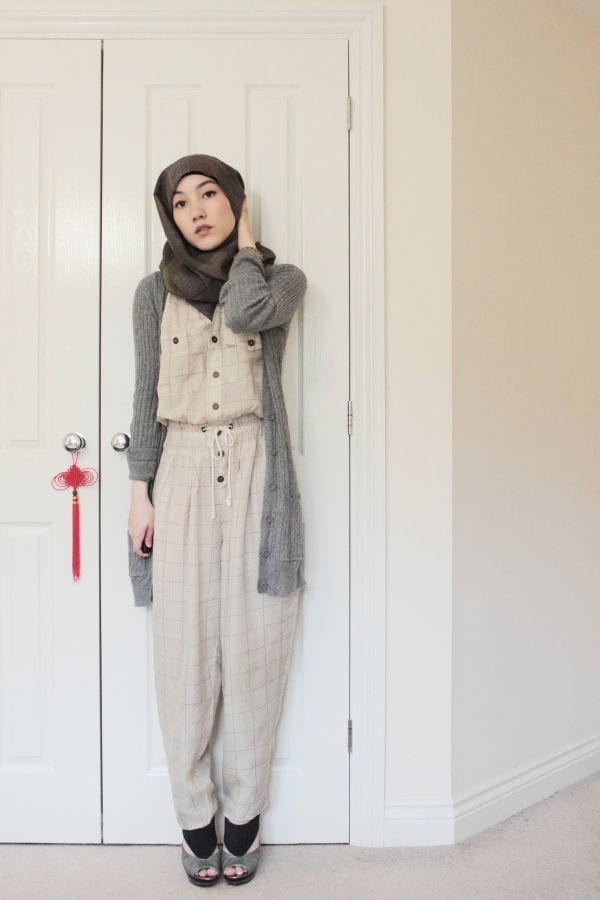 #17- Black and White Decent Combo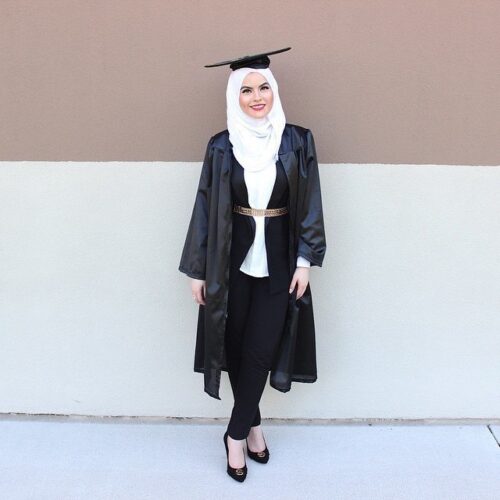 #16- Simple Yet Elegant Dress with Hijab
Maintaining class and elegance is not much difficult when it comes to graduation day outfit. Keep accessories minimal and it will enhance your look more. A statement bag could do great.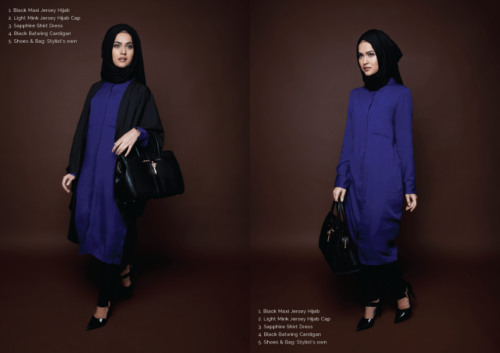 Also have a look at 30 Cute Hijab Styles For University Girls.
#15- A Skirt Dress for Big Day
There is a misconception that one can't wear skirts under flowy graduation gown. A maxi skirt or dress could be a better option in summers. Airy design of these are perfect for the hot summer days on which your ceremony might be held. Choose materials that are lightweight and provide movement, because your heavy nylon gown probably won't provide too much breathe-ability.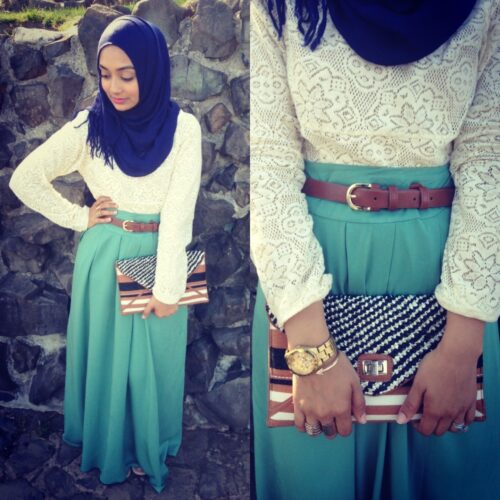 #14- Pretty in Pink Maxi Dress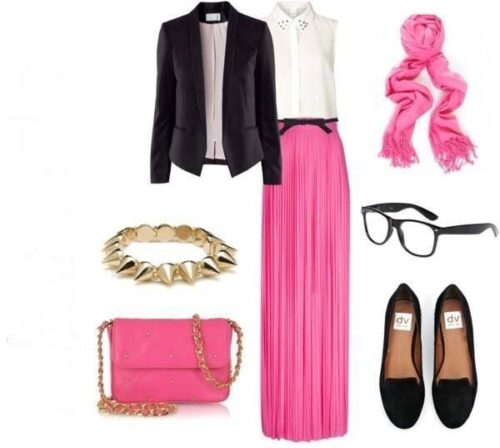 #13- Stylish Dress for Summer Ceremony
Depending on the color of your cap and gown, you need to pick an outfit that compliments your cap and gown. As when the ceremony is over your dress will be visible. So be careful while choosing your dress.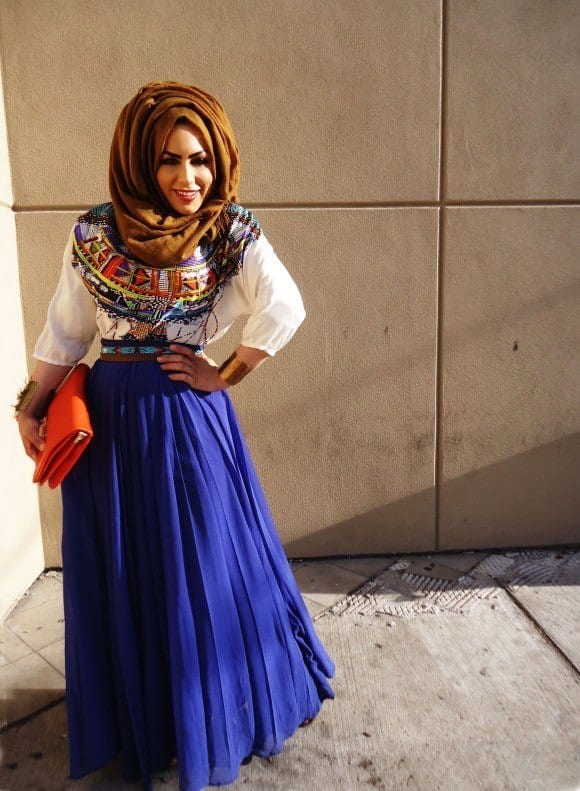 #12- Decent Muslim Girl Graduation Outfit
Hijab color should be neutral such as black, white, nude or taupe. If you have a colored gown, go with black without any hesitation. Some subtle floral prints may work, but the safe choice is definitely black.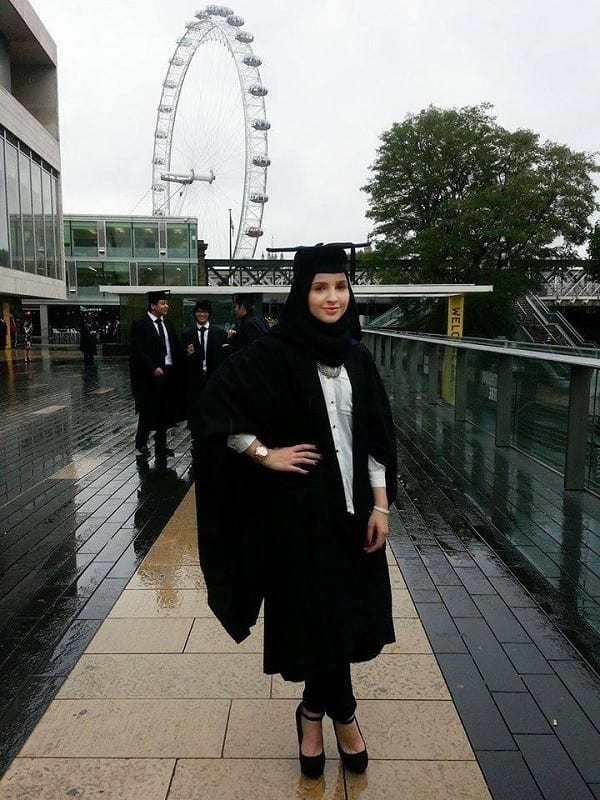 #11- Cute Hijabi Outfit For Convocation
Never wear something that has prints that is sticking out of your gown. Since most gowns are not floor length, and your legs will be somehow showing, only wear solids.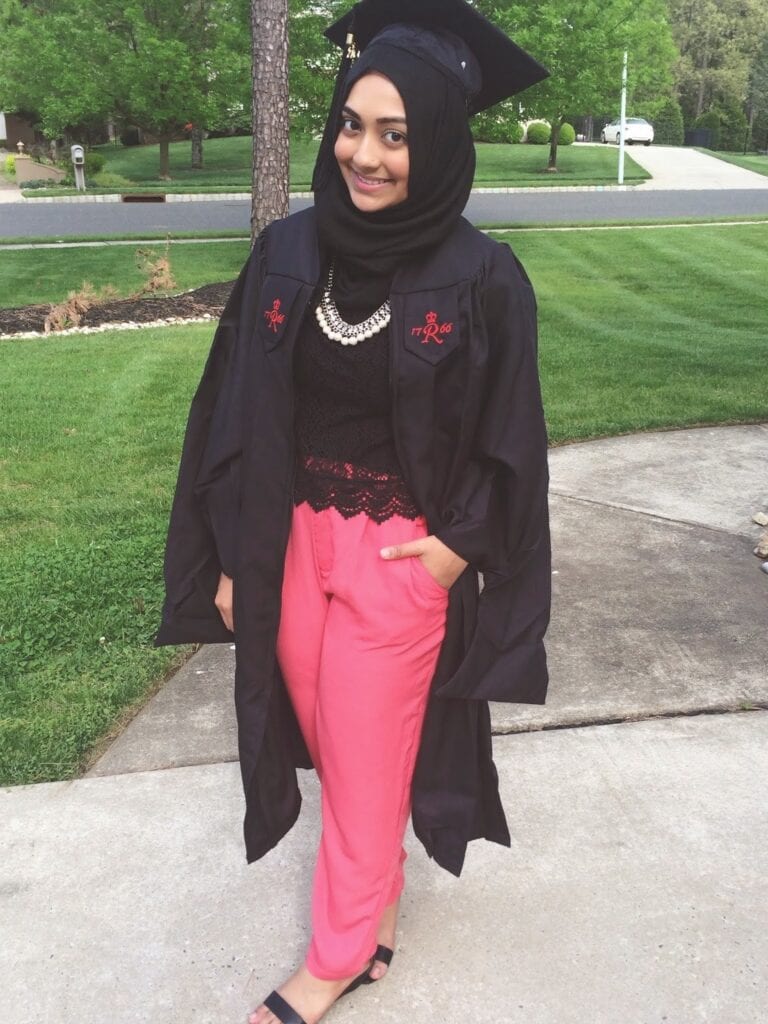 #10- Fully Covered Hijab Outfit
#9- Jeans and Hijab for Convocation
For bottoms, it is suggested to go for skinny's or loose pants. The gown already is a lot of fabric and you don't want a dress or skirt making it more complicated. So dress light with minimal fabric as possible.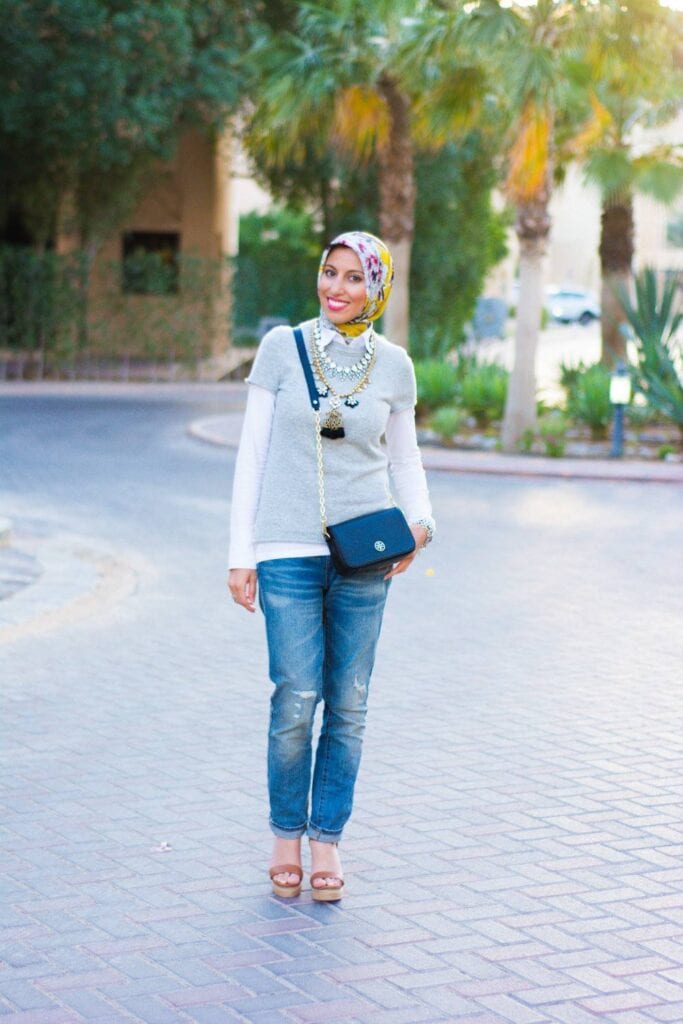 #8- Muslim Girl Commencement Day Outfit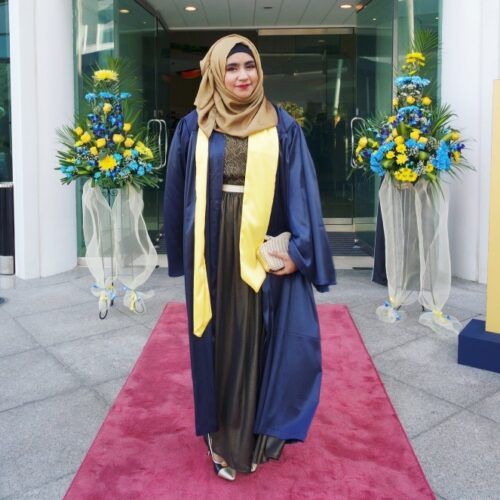 Don't miss out Hijab Earring Styles.
#7- Stylish Maxi Dress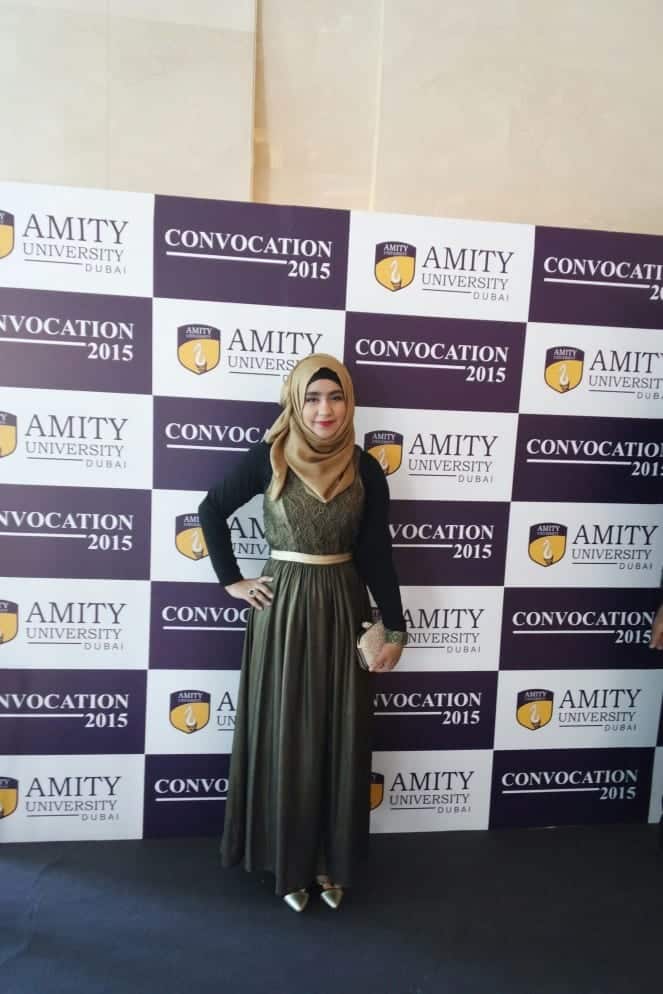 #6- Trendy Hijabi Outfit for Graduate Girls
There are many options to wear with your gown and dress. As shoes are the only visible thing, preferring heels would be great. It would give you bit length and some exceptional personality. There are lots of sparkly and formal style flats that are also a good option, if your are not a heels person. The important thing is to be comfortable, because graduation ceremonies tend to be lengthy.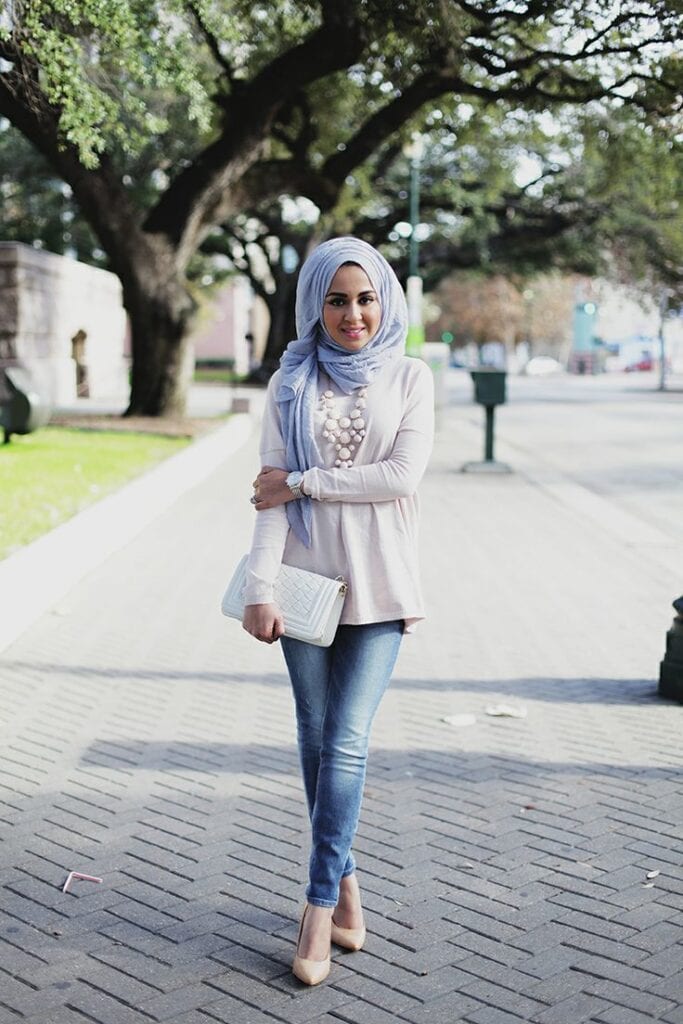 #5- Malaysian Stylish Outfit
While choosing a skirt or maxi dress, even bottoms, pick something that's printed all over or something that has a print or motif on the bottom that can be seen from the bottom of your graduation gown.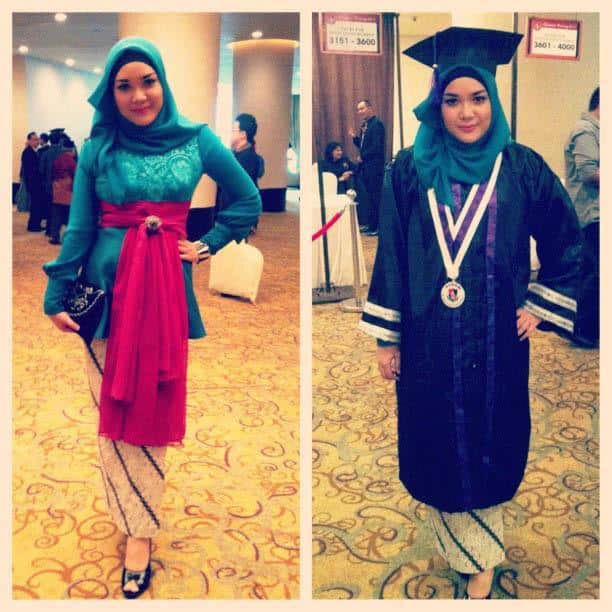 #4- Cute Outfit with Denim Jacket and Hijab
#3- Winter Commencement Ceremony Outfit Idea for Muslim Girls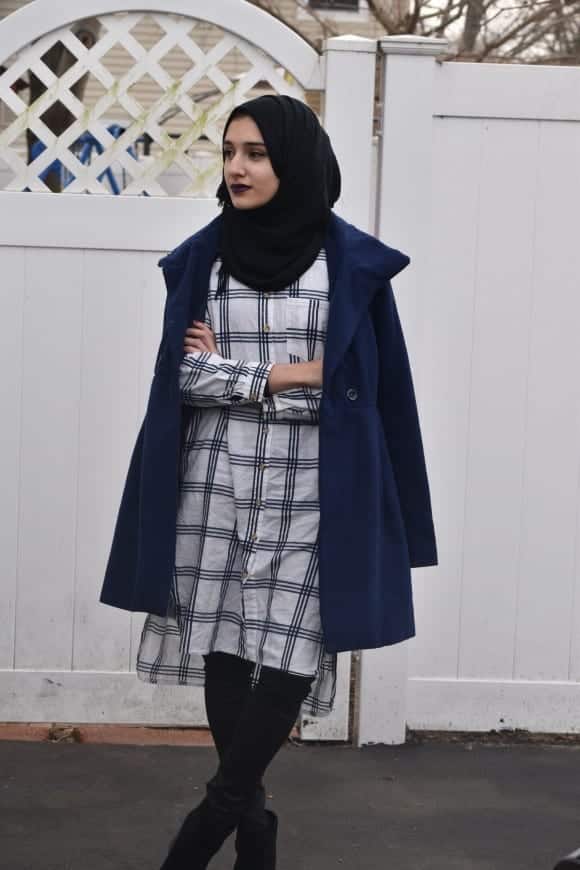 #2- Silk Hijabi Stylish Dress
Don't wear too many layers. For your top get a full sleeves blouse, shirt or dress. Even if it is inside, it can get pretty hot in these gowns.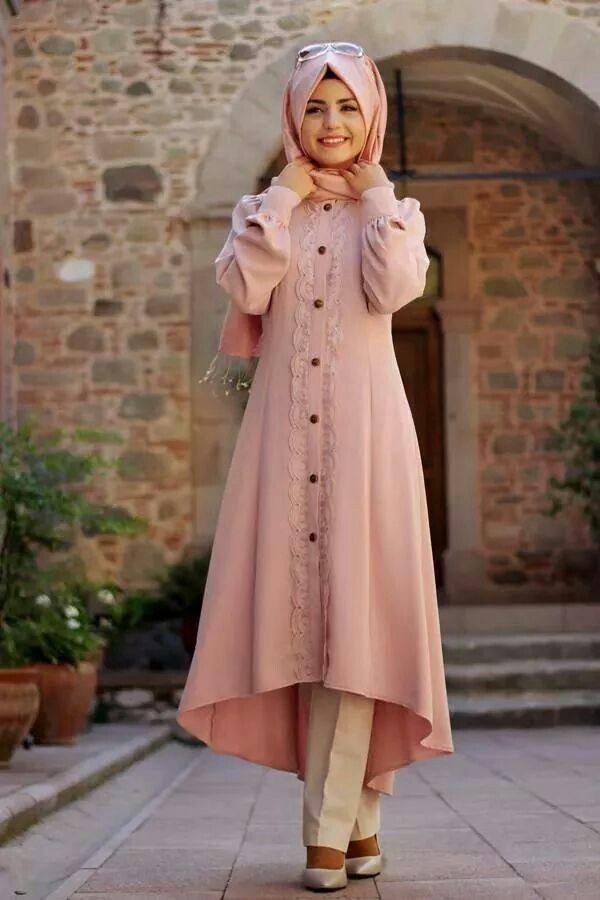 #1- Classy Short Dress Convocation Day Dress Idea
Short dress and loose trousers is the best option for graduation outfit. A graduation robe will add extra volume around the middle and by keeping your ensemble sleek, you will avoid looking bigger than you really are.