Cute and Fashionable Hijab Styles. Hijab is an essential part of Islam commonly associated with women, to cover their hair and other parts of the body. Gone are the days when women and girls would feel less confident wearing hijab.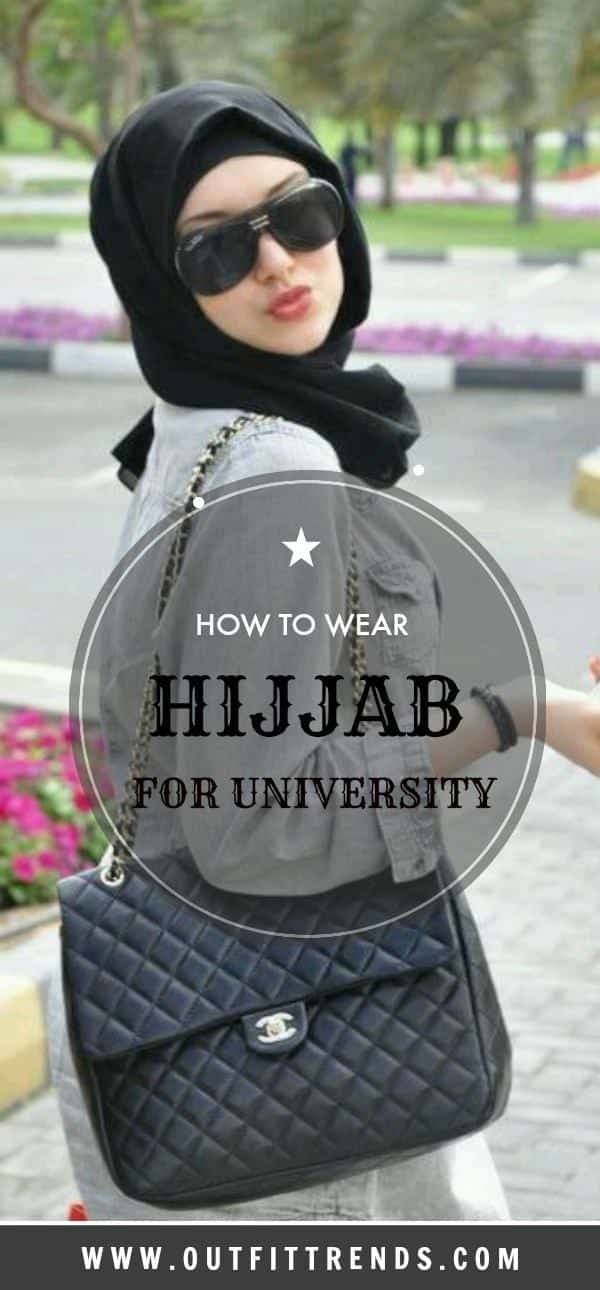 The increasing trend of modern abaya and hijab styles is not only taking over the Muslim world, but is also gaining popularity among non muslim women. Your hijab style can make or break your look. Being a university girl, wearing the same kind of hijab every day may get boring.For more ideas, do have a look at Top 5 hijab fashion bloggers ever hijabi should follow
How to Wear Hijab for University

Carry any of these cute looks with confidence and stand out! Pair your hijab with your outfit smartly. Do not feel like hijab fades your style, instead it adds to your beauty. Do check out our amazing collection of Hijab earring style-16 ways to wear earrings with hijab. Let's start with some basic style tips regarding what would be the best hijab style for university?
Firstly, the hijab style that you're comfortable with as being uneasy is not an option when you want to stay focused on your studies.
Secondly, the hijab style should be long lasting so you don't have to worry about fixing it up after every few minutes.
Thirdly, invest in some good quality hijabs that will last long and can be worn in different styles for a new look every day.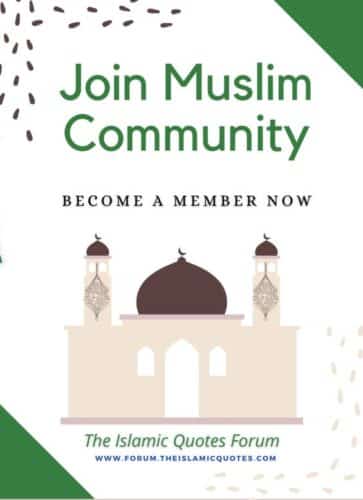 There are numerous ways in which you can wear hijab, that are modest and trendy at the same time. Here are some cute and simple hijab styles for everyday wear:
↓ 30 – Simple Black Scarf
Cant find a matching scarf? Plain black scarves go with absolutely anything and everything!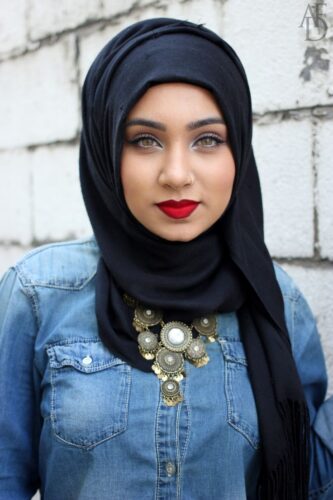 Black hijabs are also a wonderful choice especially if you wear black glasses to your classes.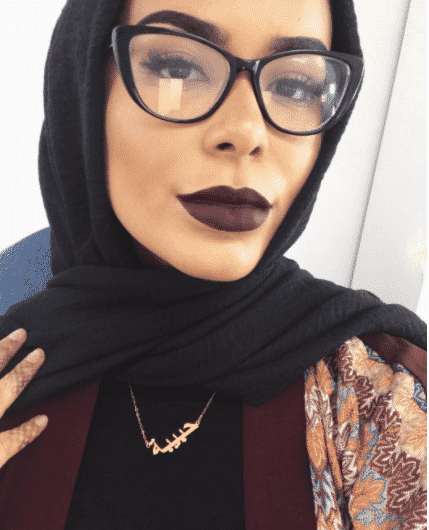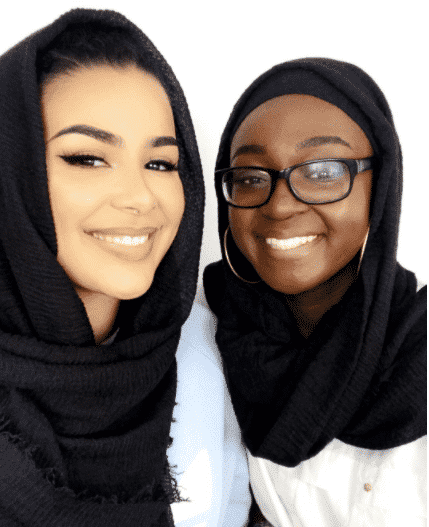 ↓ 29 – University Graduation Hijab Style
Chiffon scarves are great for university events and give a formal look.
Here's another great look to try on your graduation. Wear a white hijab with a floral jumpsuit for a chic and modest look. The white hijabs look best on petite girls or those with small faces as they bring an instant glow to your face.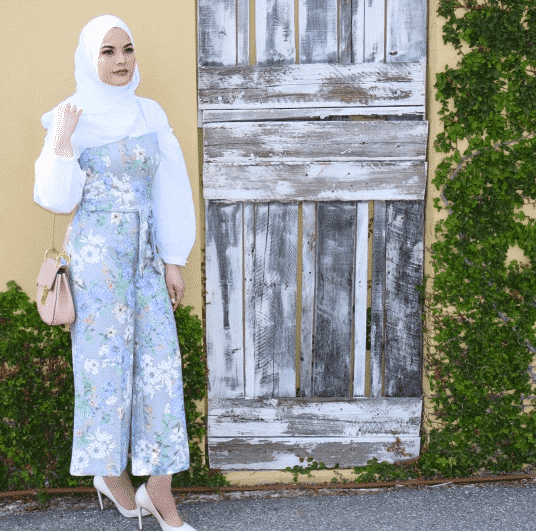 Or just go for white palazzo pants and a nice top with your white hijab. Check out these ideas on How to Wear White Wide Leg Pants.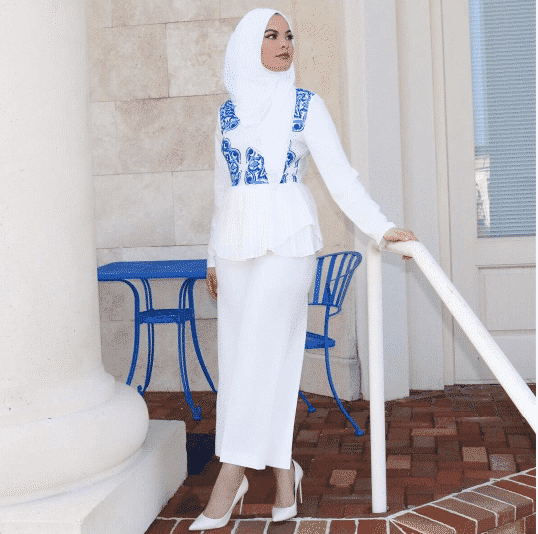 ↓ 28 – Turkish Hijab Style
Turkish style is the new in thing! Wear your hijab the Turkish style for a modern and sophisticated look. Here are 14 Latest Turkish Hijab Styles with simple tutorials.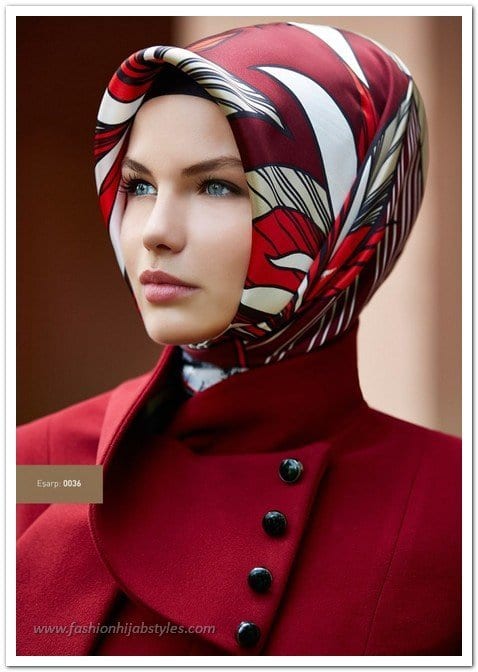 Source
↓ 27 – Multicoloured Hijab Style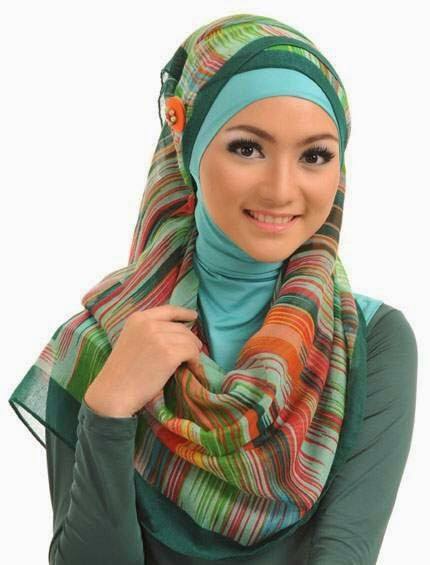 ↓ 26 – Sporty Winter Hijab Styles for University
Cheetah prints are everywhere. Jump into this trend for a stylish look.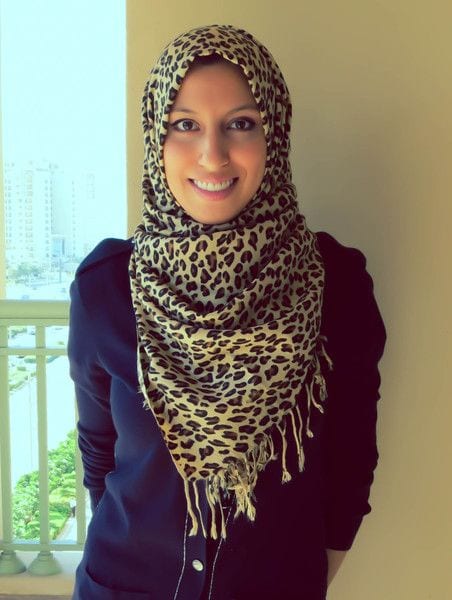 Here's another sporty look for you.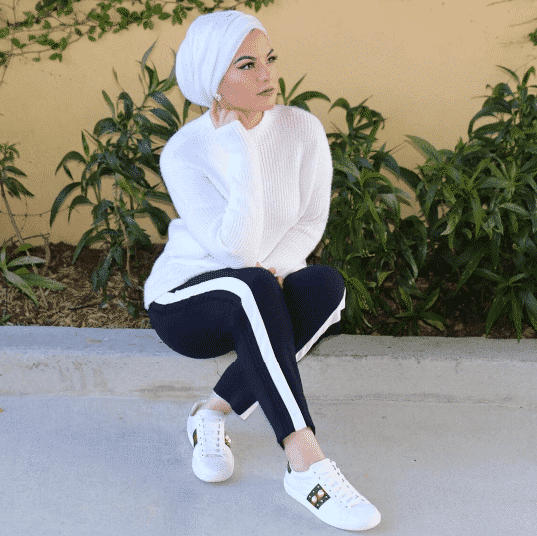 ↓ 25 – Layered Hijab Style
Use a silky material to tie your hijab in a layered way for a cute look.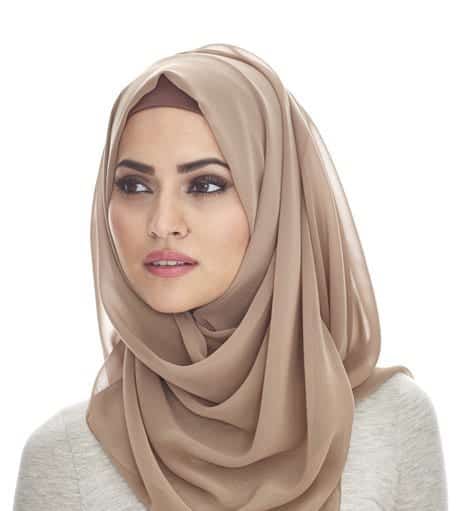 ↓ 24 – Turban Hijab Style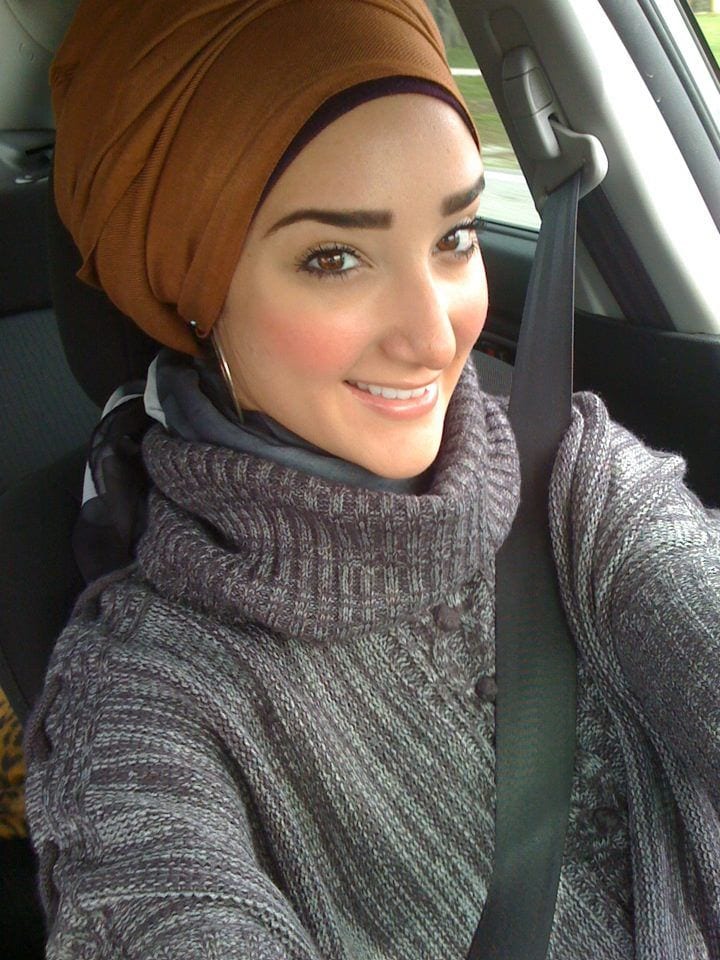 This hijab style is great for not just winters but also summers. Try wearing them with a vintage shirt this summer for a timeless and classy look. They would be especially great for any presentations or seminars that you might be organising or attending.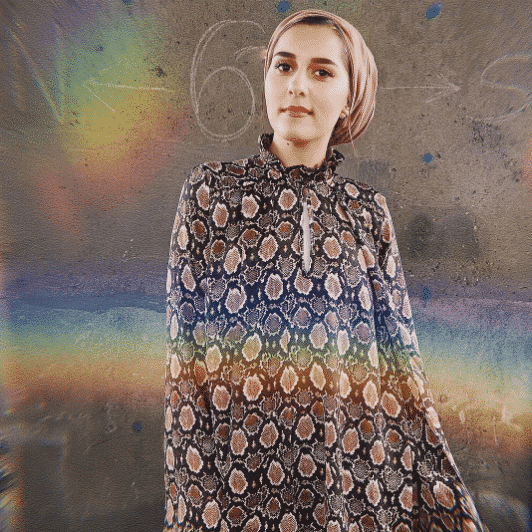 ↓ 23 – Loosely Tied Hijab
Loosely tied hijab works great for giving an everyday casual and stylish look.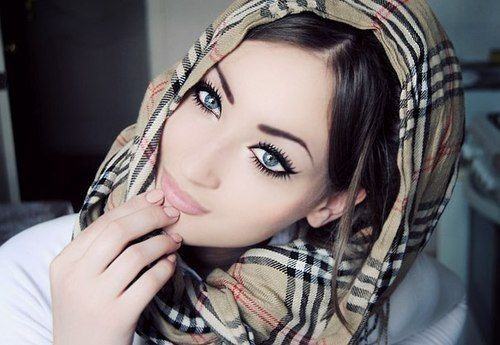 ↓ 22 – Cap and Scarf Style
Having trouble handling your hair? This hijab style is for you! Wear an inner before the scarf and stay comfortable about your look all day.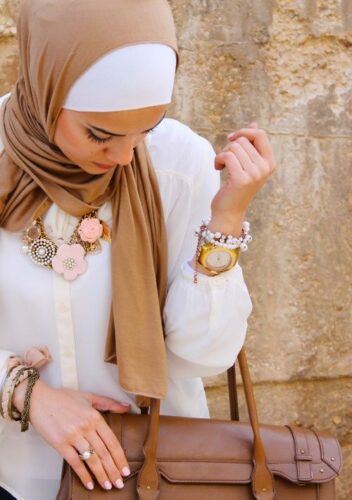 Talking about hijab and caps, you don't always need to wear a hijab cap under your scarf but you can even wear a snapback over your hijab for a chic and sporty look.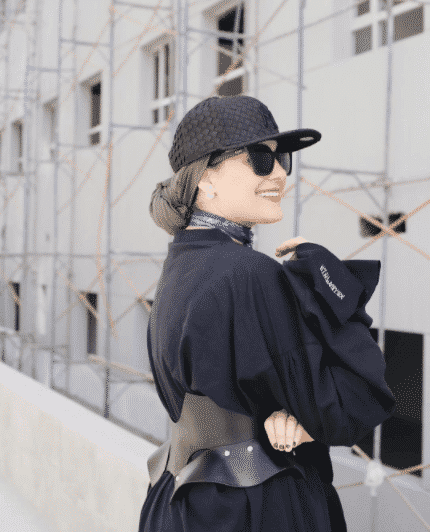 ↓ 21 – Twisted Hijab Style
Use two scarves to achieve this twisted style for a chic and trendy look.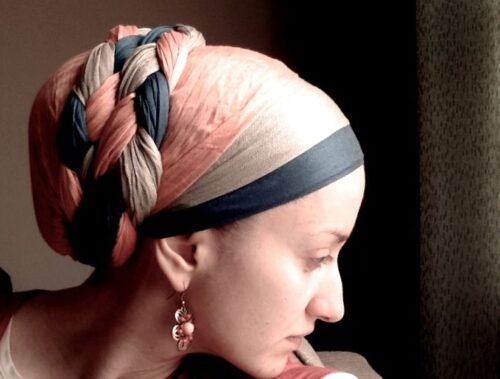 I also recommend that you watch the following video for some modest university outfit ideas, all of which can be styled with a hijab of your choice:
↓ 20 – Two Different Scarves
Use two different scarves to cover your hair and chest for a different and stylish look.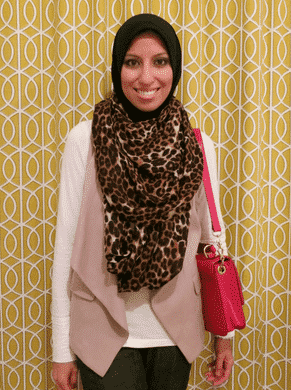 ↓ 19 – Hijab With Accessories
↓ 18 – Casual Friday University Hijab Styles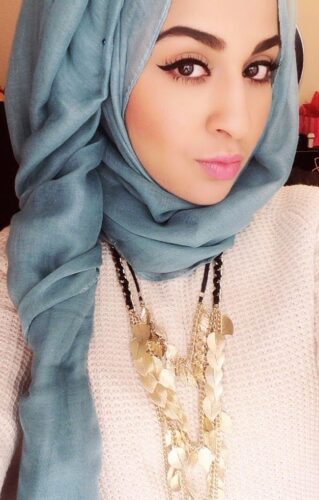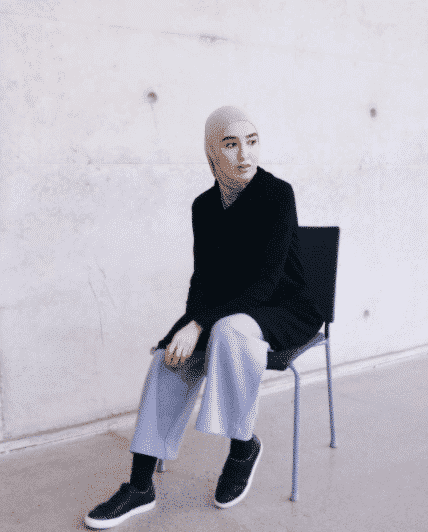 ↓ 17 – Hijab With Fancy Brooch
You can now make all your casual scarves look formal just by using a fancy brooch with it!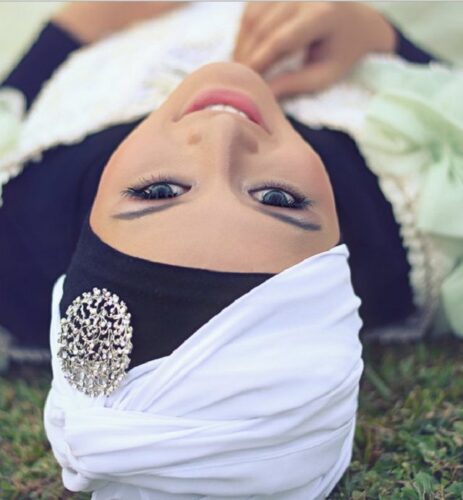 ↓ 16 – Checkered Hijab Style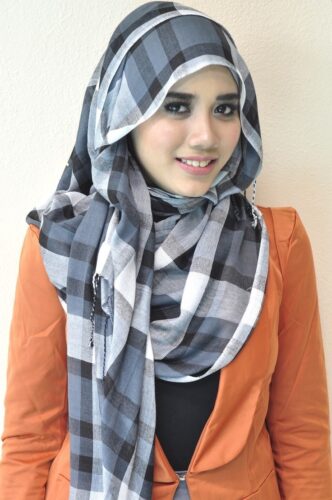 ↓ 15 – Tightly Wrapped Hijab Style
This look is great for making chubby faces look thin.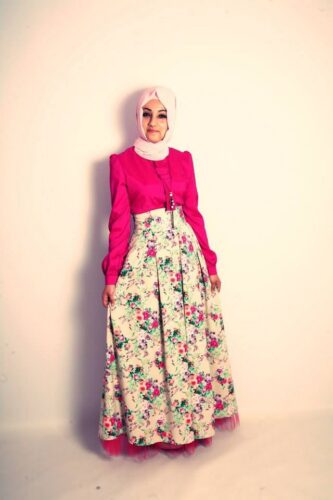 ↓ 14 – Polka Dots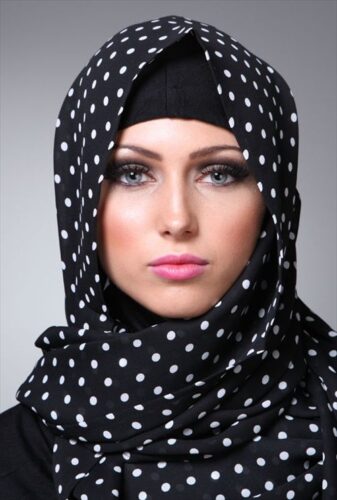 ↓ 13 – Net Scarves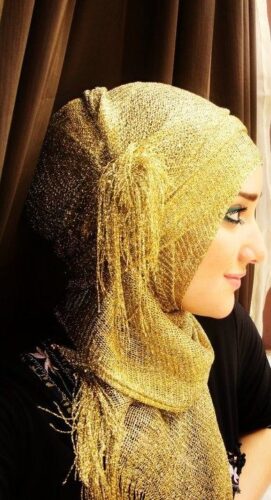 ↓ 12 – Knotted Hijab Style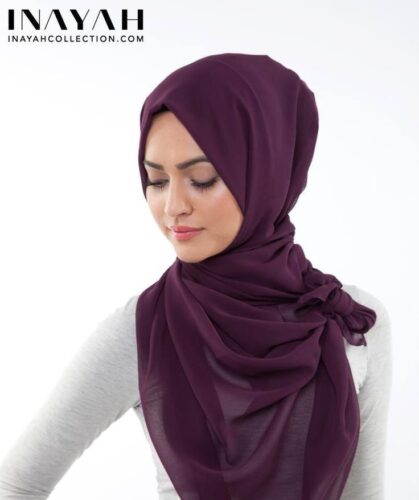 ↓ 11 – Floral Hijab Style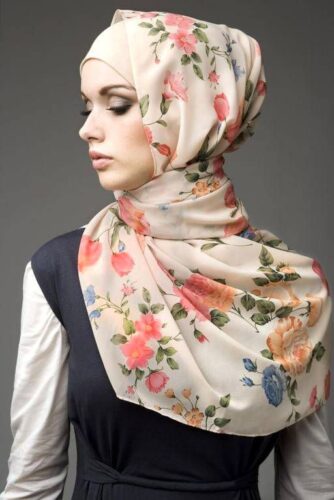 Source
↓ 10 – Plain and Printed Style
Use two different plain and printed scarves in contrast to achieve this look. Also have a look at Hijab with infinity scarf-simple ways to wrap and wear it.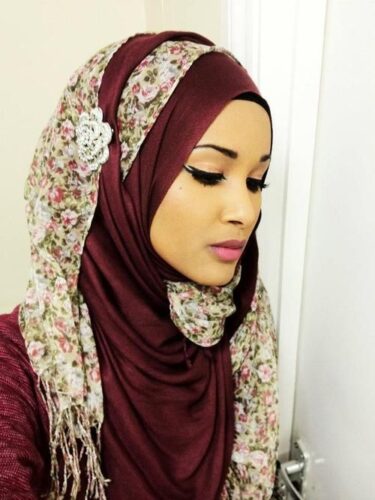 ↓ 9 – Hijab With Tiara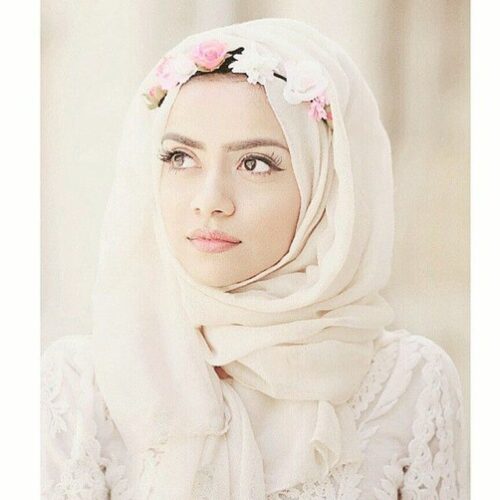 ↓ 8 – Karlina Caune Style
Wear your hijab like this German model wore for Vogue for a modern look.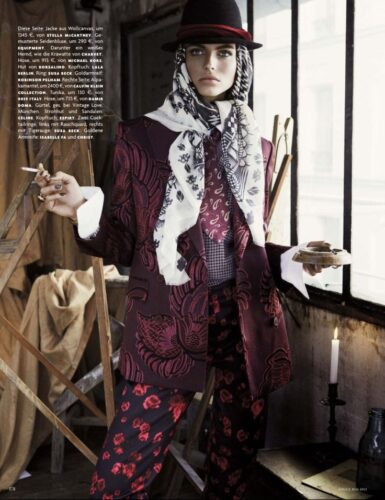 ↓ 7 – One Side Tied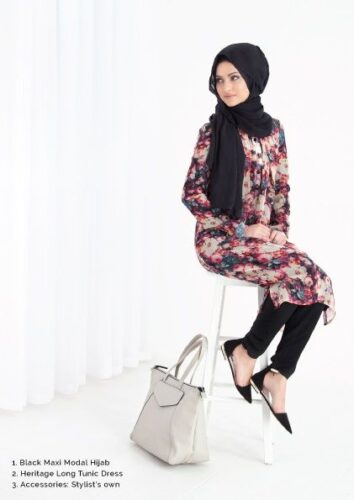 This is a great way to add a splash of colour to your white outfits or abayas as you wear them to your institute.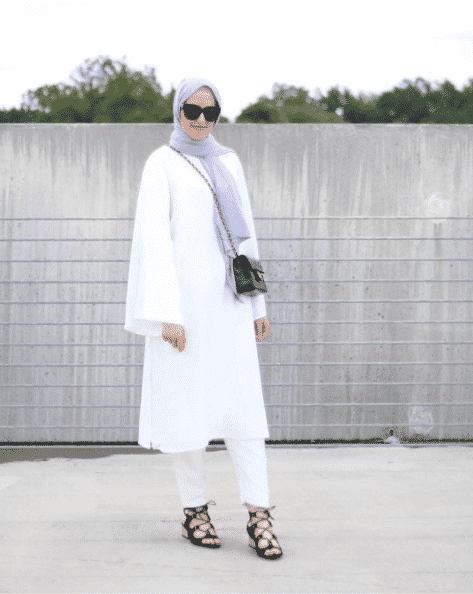 And in winters, you can simply tuck the ends in your long coat so it keeps you warm by performing the functions of a scarf while making you look super cool.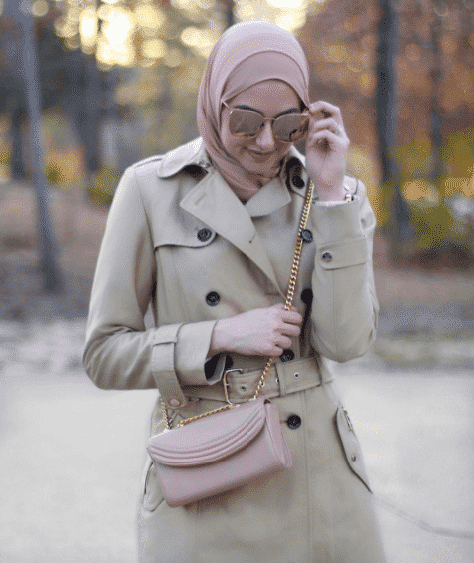 ↓ 6 – Textured Hijab Style
Use new textures to achieve a unique look.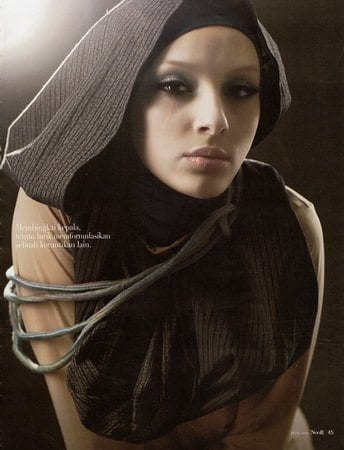 Source
↓ 5 – Lacy Hijab Style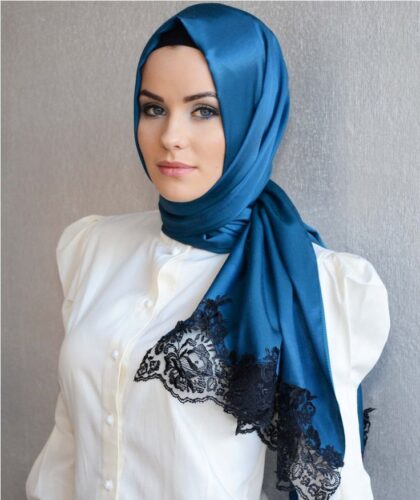 ↓ 4 – Turban Hijabs with a Twist
How cool does Jennifer Lopez look in this style? Wear your hijab the same way for a chic and trendy look.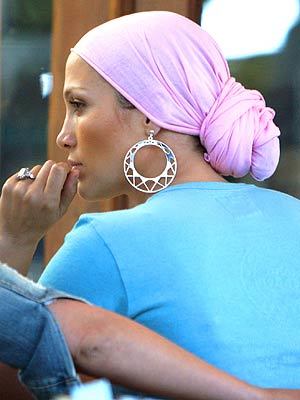 Turban hijabs are the best choice when you want to wear your statement jewellery for special university functions.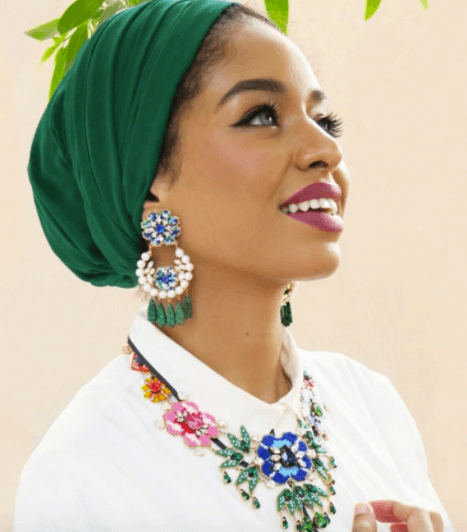 Or for a simple and sophisticated touch, you can just match your turban hijab with your sweater (layered over a white shirt), add in a cool bag and you're all set for school. White shirts are always a great choice for layering when in university so do check out 18 Ways To Wear White Shirts For Girls.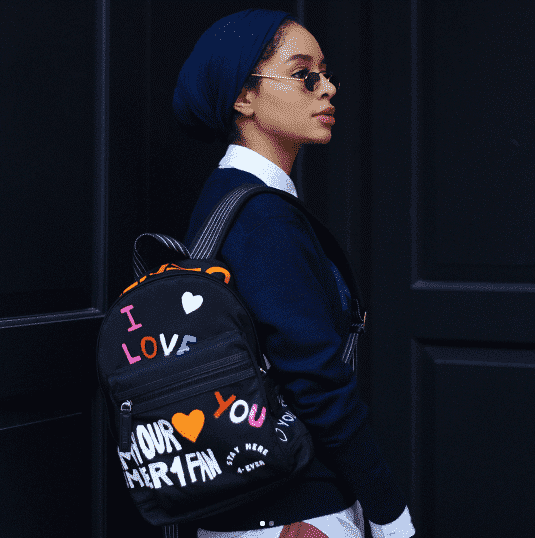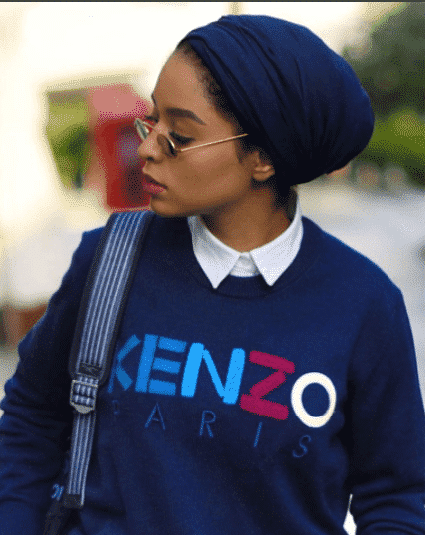 ↓ 3 – Nude Hijab Style
Wear nude shades for a tanned look.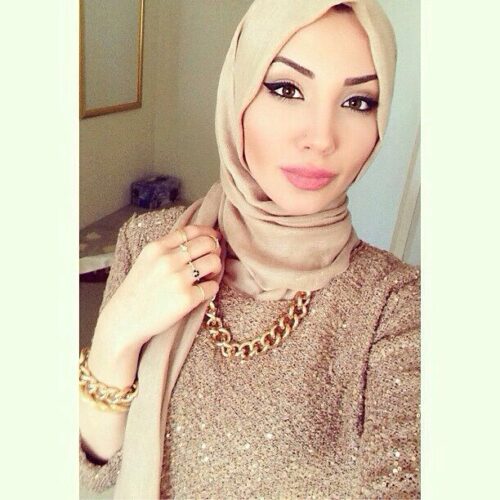 You can see here how great nude hijabs look when paired with floral outfits. They immediately make you feel so fresh and feminine so do try this look for your college or university. Here are some Girls Floral Blouse Outfits that are truly worth trying.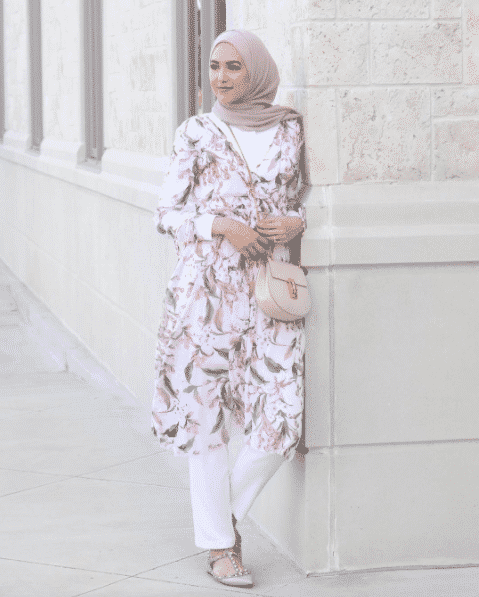 ↓ 2 – Geometric Hijab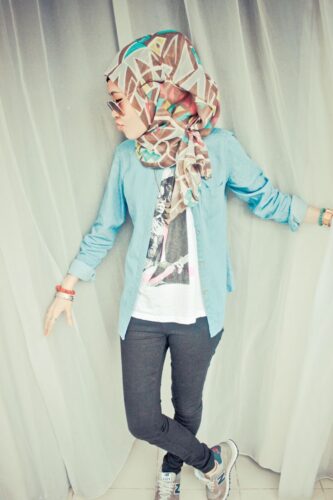 ↓ 1 – Embroidered Hijab Style