Hijab Styles for Black Girls. What colour of hijab looks best on a girl with dark skin? How should I style my hijab with my skin tone? There are so many questions, yet you will not believe the answers' simplicity. There are certain colours which look best on girls with darker skin tones.
These colours include but are not limited to blues, reds, pinks and many other pastel shades. But do you want to know what the best colour in the whole wide world is? The one which looks best on you! So I suggest you try every colour and style we have shared in this article and then decide which ones are the best for you.
What is the Best Colour Shade of Hijab for Dark Skin Tone
Girls with darker skin tones are often not confident about the right hijab shade. Today, we have compiled several pictures of skin beauties who have enhanced their modesty and style with a beautiful selection of hijab colours and styles.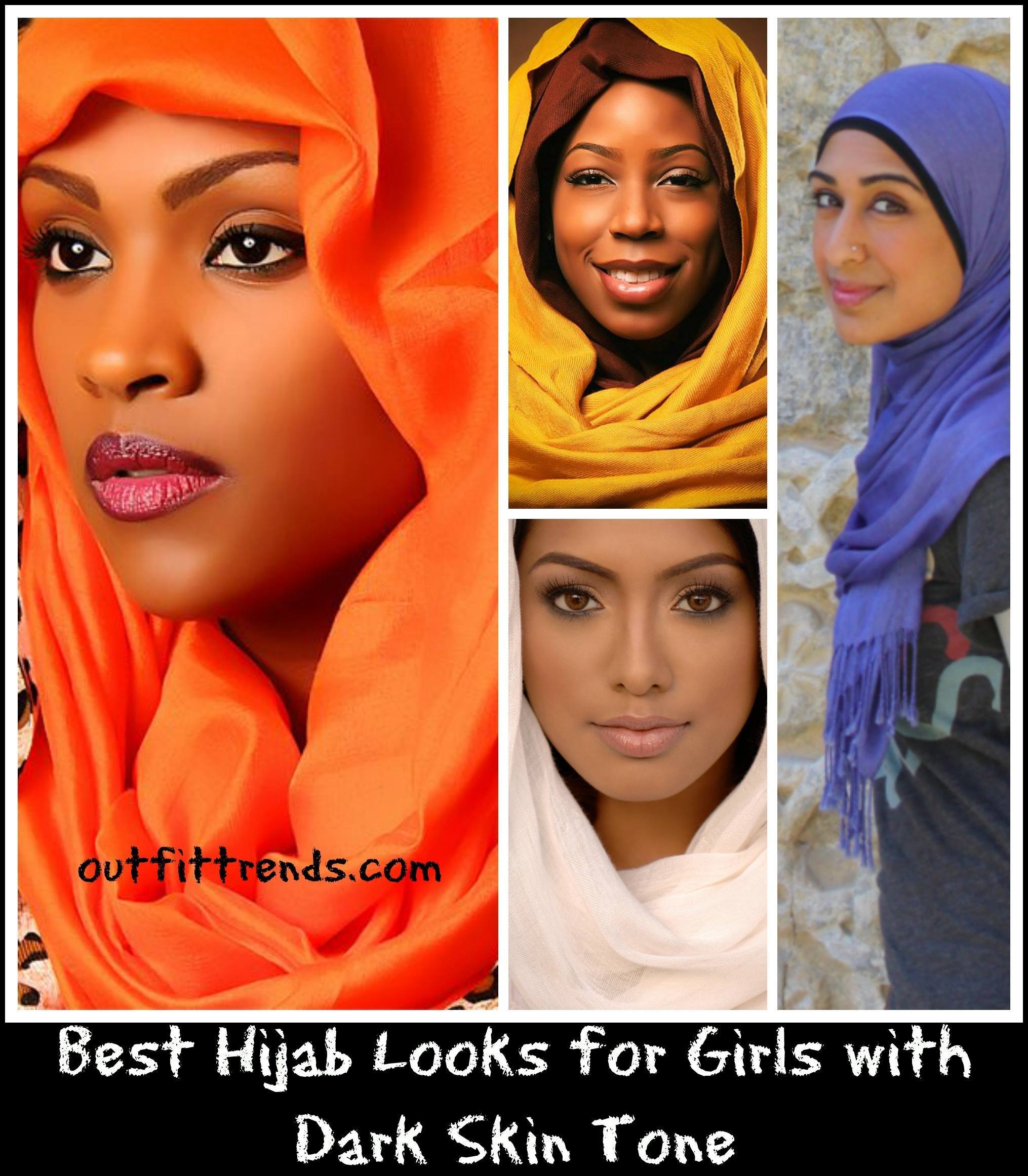 #22- Don't Underestimate the Power of Makeup
Beauty lies in simplicity, but occasionally, particularly for special events, you should wear some nice makeup. Never try to use it to whiten your skin tone, as you know how beautiful it is. Just use it to enhance and further beautify your features.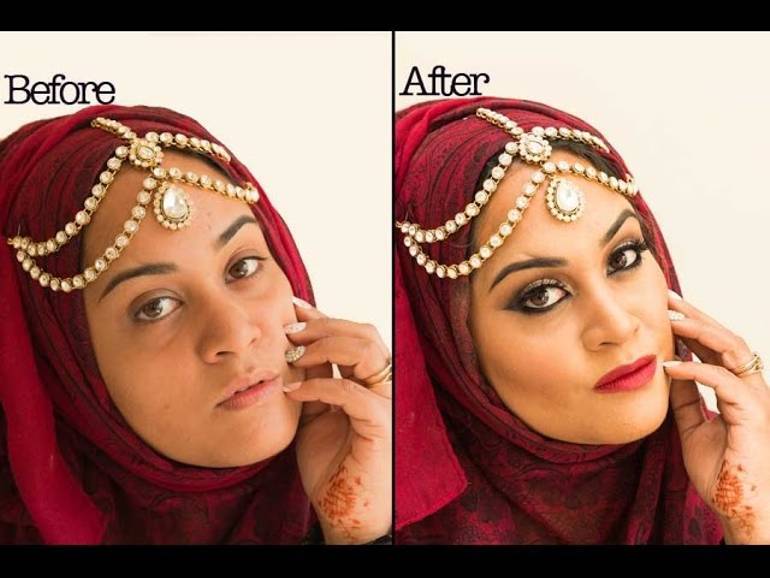 Also, have a look at Simple Makeup with Hijab Tutorial and Hijab Makeup Tips
#21- Hijab with Matching Abaya
The perfect modest look for African women.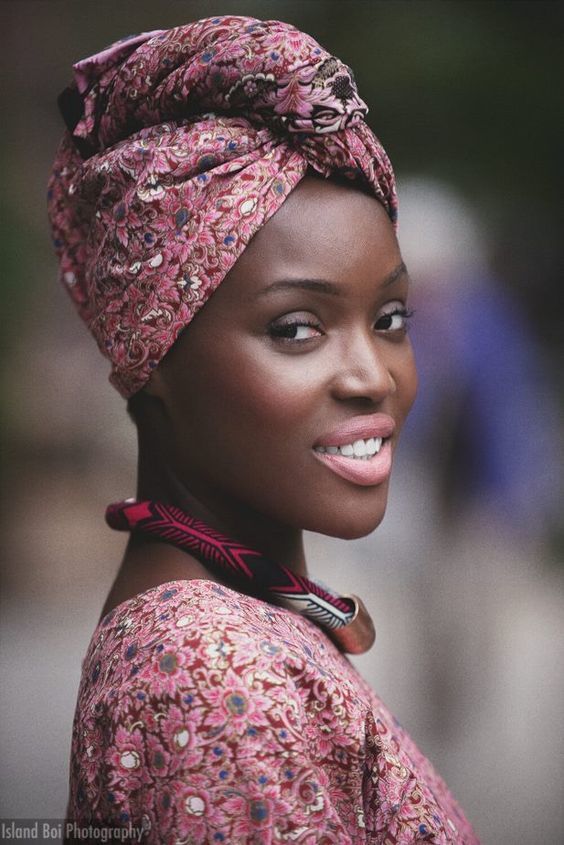 #20- Pastel Shades 
Pastel and Plum Hijabs look beautiful on all girls with dark or olive skin tones.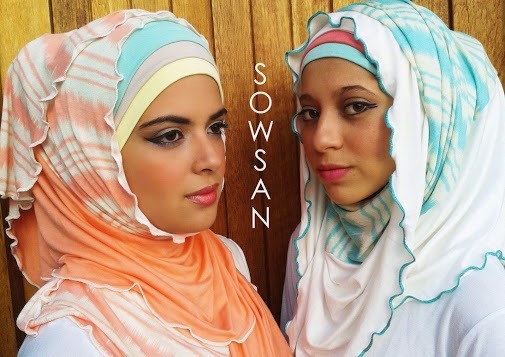 #19- You May Wear Neons occasionally
Depending on your style, if you like to dress up in funky colours, then neons look great on cloudy days. I would suggest that you avoid them in summer, though.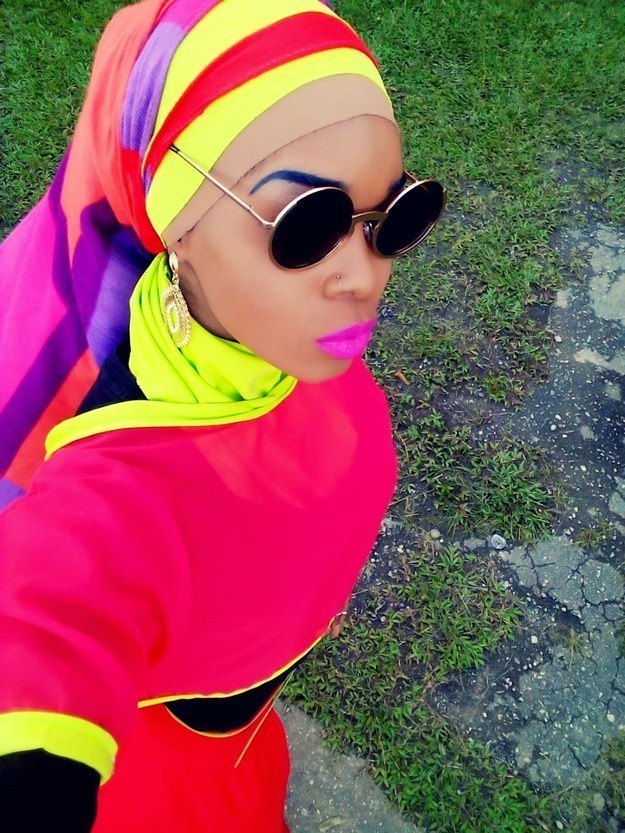 #18- Animal Print Contrasts
This girl looks gorgeous in that leopard hijab paired with a matching belt for elegance and style.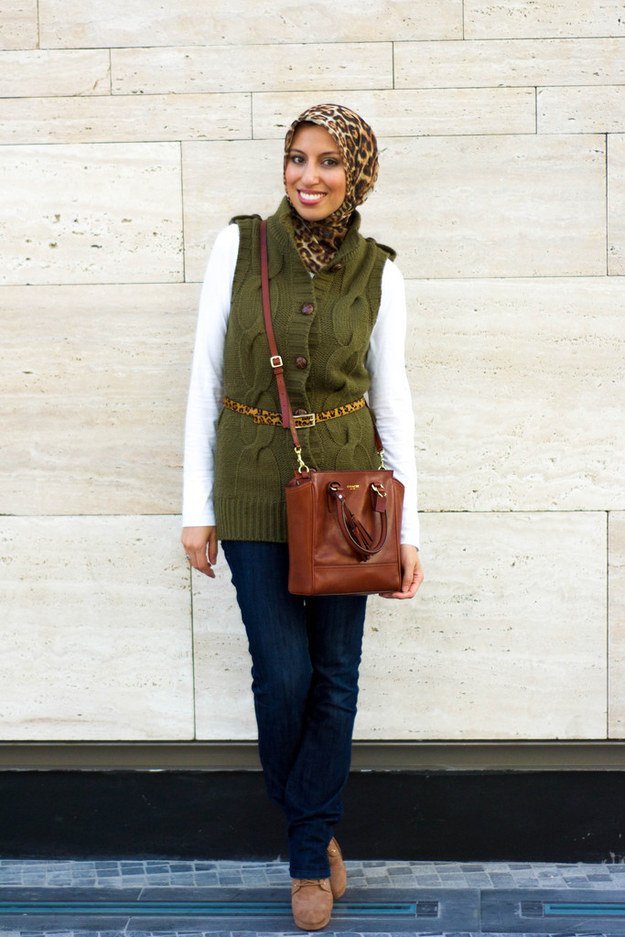 Do check out cute hijab styles for university girls.
#17- Camel Coloured Hijab for the Day Wear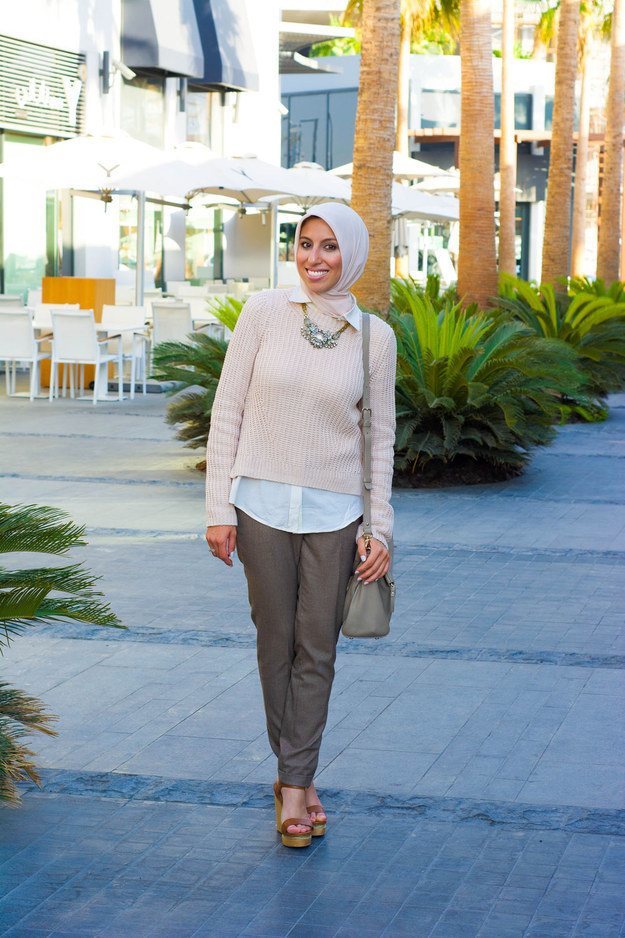 #16- Black and White Colour Combination
A simple and sophisticated look for casual wear.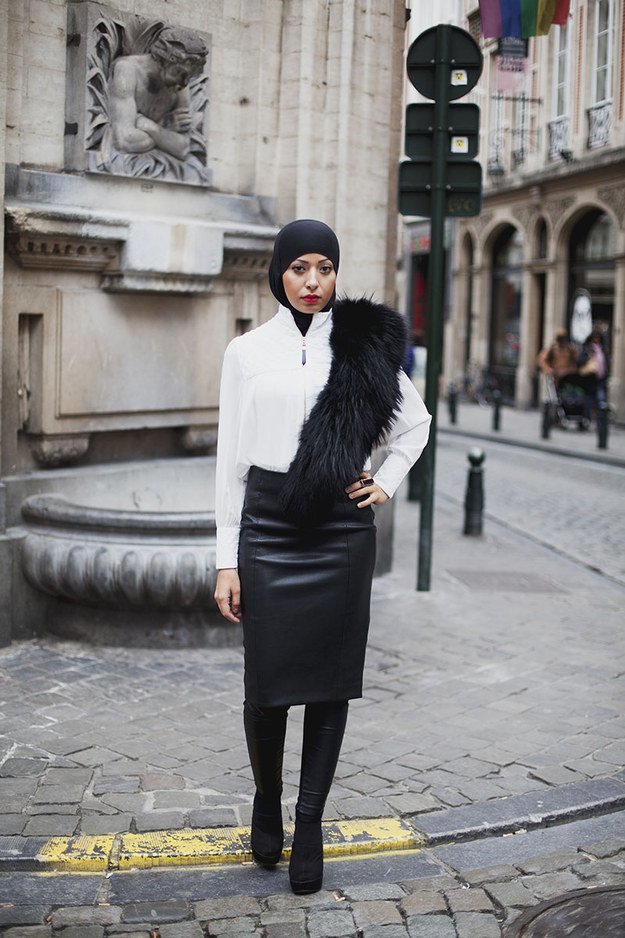 #15- Modest Prom Outfit
#14- Go Black with a Touch of Gold
An all-black hijab is beautiful for dark skin girls.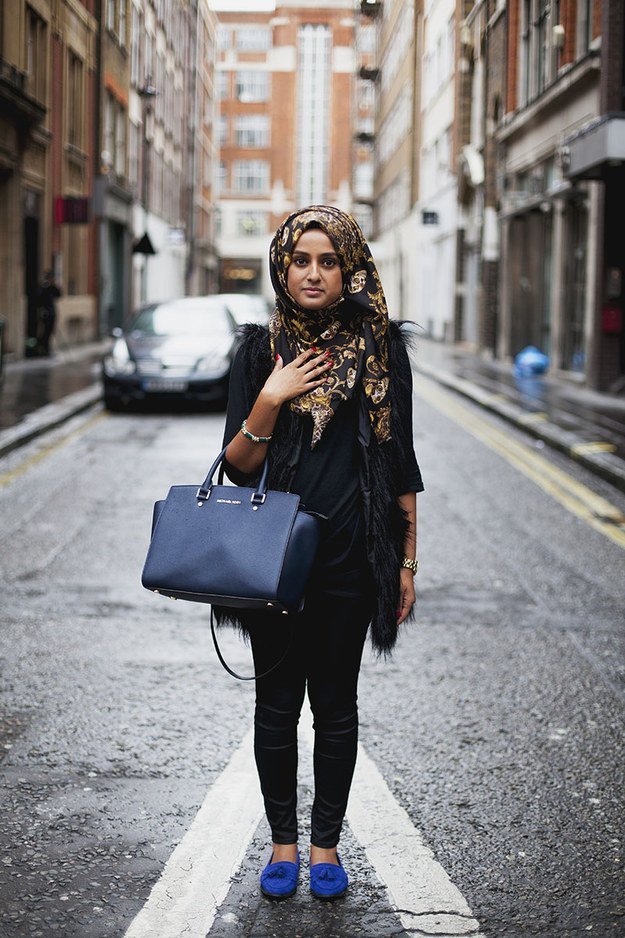 #13- Street Style Swag
Patterned Hijabs look great with a black blazer, whether it's for casual or professional wear.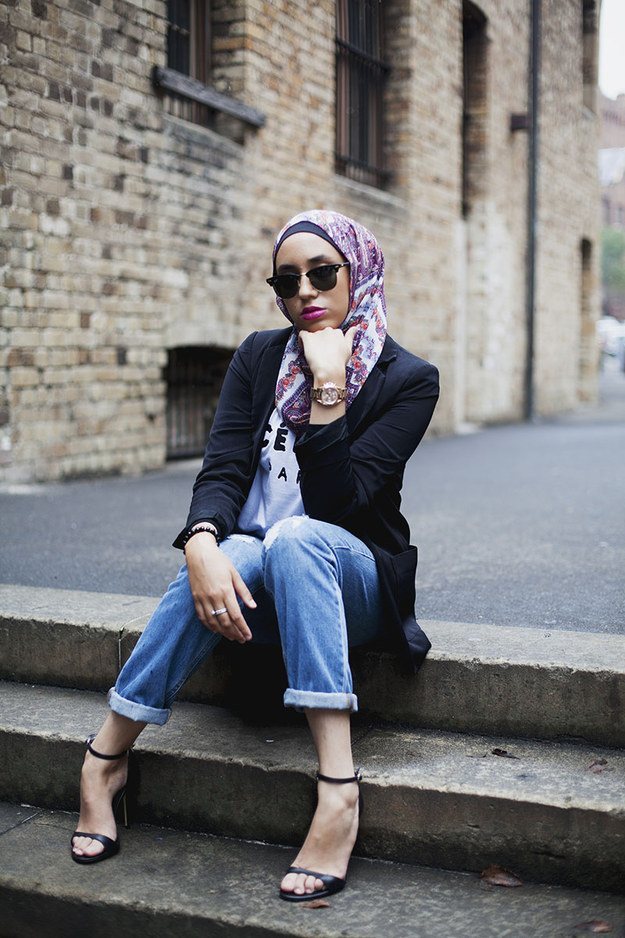 #12- Pink Lipstick with Light Coloured Hijabs
Don't miss out on Hijab engagement dresses.
#11- Contrasting Colours
Wearing a hijab colour contrasting your outfit or abaya is always a great concept. For instance, a light blue hijab matched with a dark blue abaya. It is a perfect look for African arab women.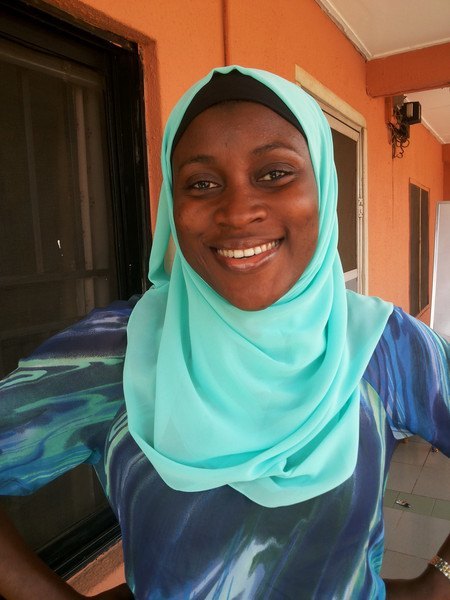 #10- Play with Bright Colours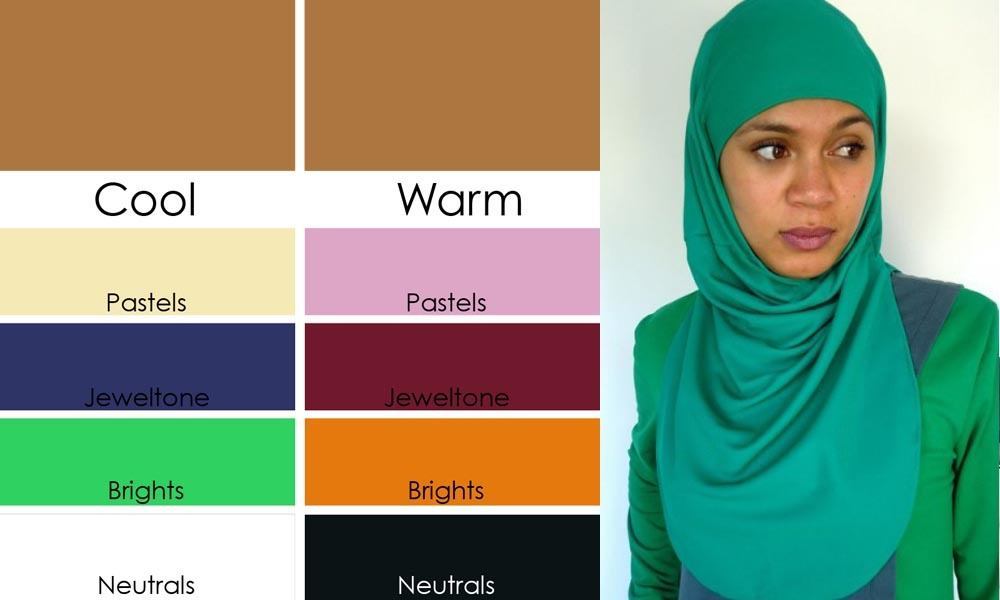 #9- Bright Colours for Going Out with Friends
Unlike dull colours, bright ones can help brighten your skin tones.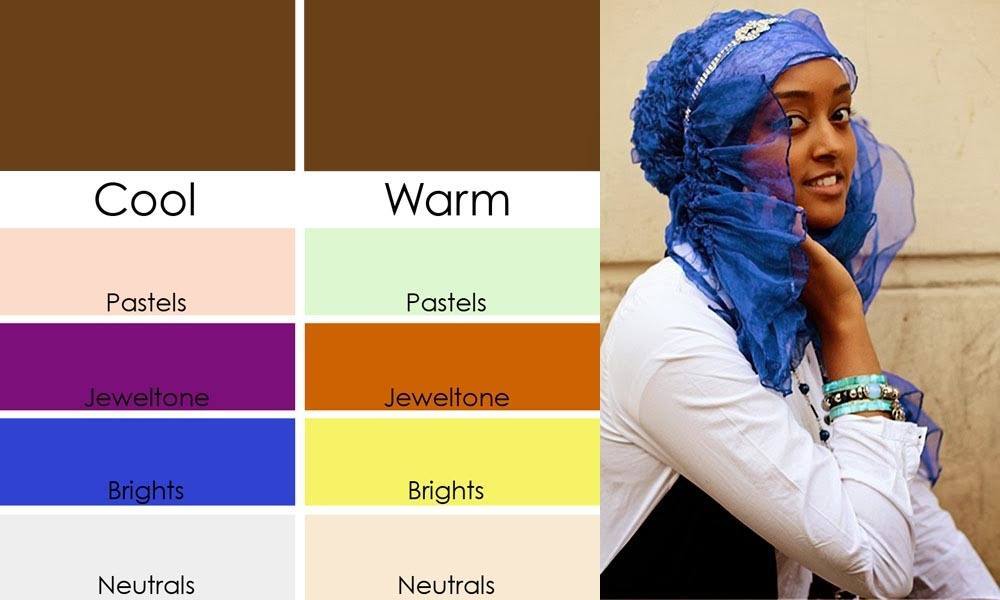 #8- College Girls Hijab
This look is great for all school and college girls. While blue will enhance your skin colour, it also looks pretty and decent with any outfit.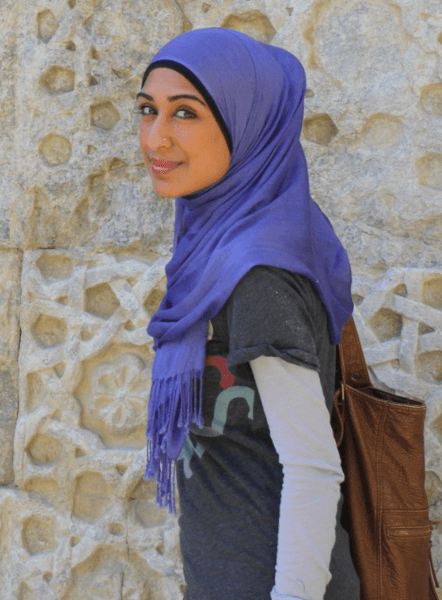 #7- Solid Monochromatic Colours
As you can see, all solid colours look great in any shade for dark girls.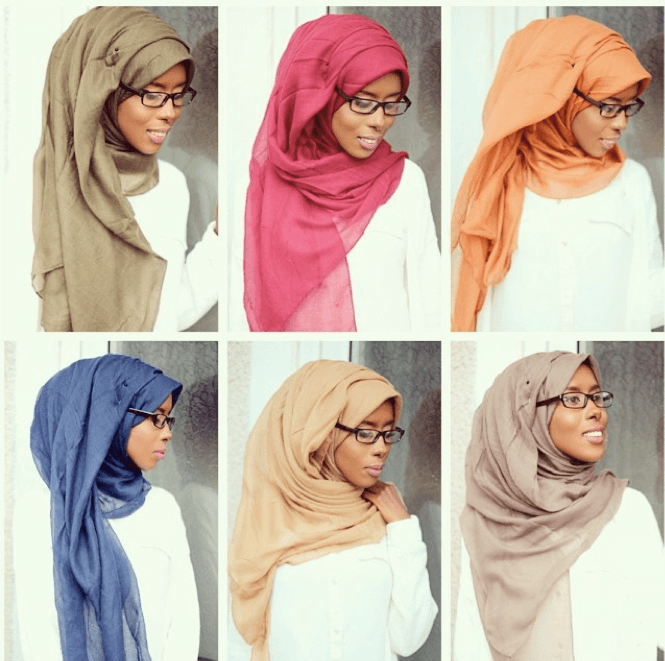 #6- Night Party Hijab for Dark Skin Colour
An awesome combination for Fall.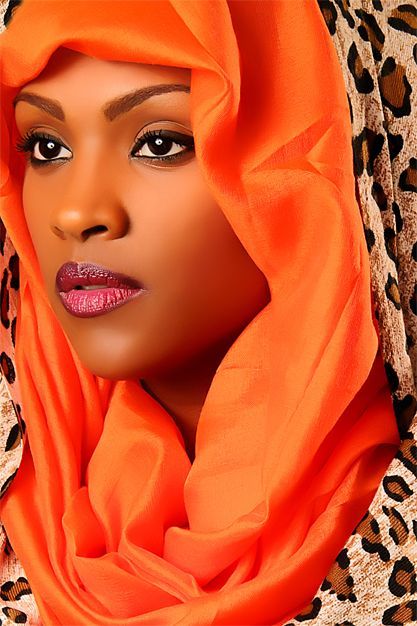 #5- Wedding Turban Hijab Styles
Whether it's your wedding or you are a wedding guest, these turban hijabs in shades of off-white paired with beautiful accessories are fabulous.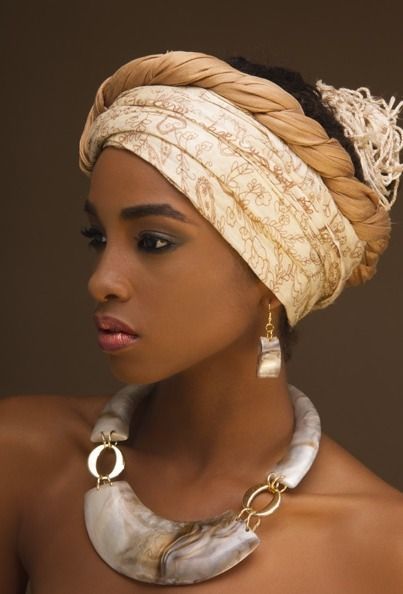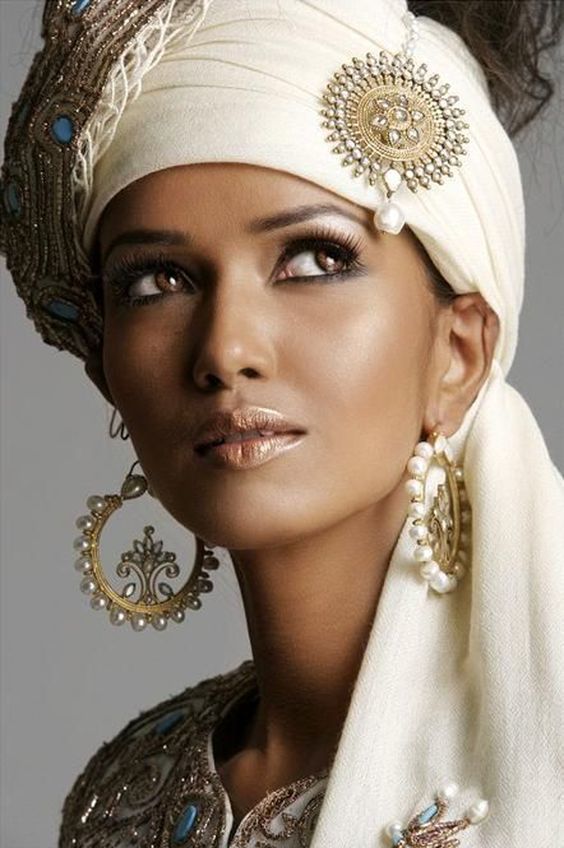 #4- Go with Yellow for Winter and Fall
While bright colours won't always look great, they work well in winter. This colour combination is perfect for the Autumn or Fall season as it truly represents the colours of Fall: Burgundy and Yellow.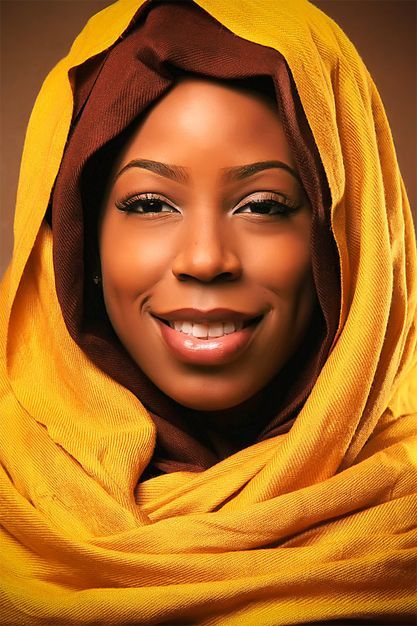 #3- Lace Hijabs of Light Shades
Lace Hijabs look spectacular for formal events. Choose ones with a lighter skin tone than yours so it can bring a glow to your face.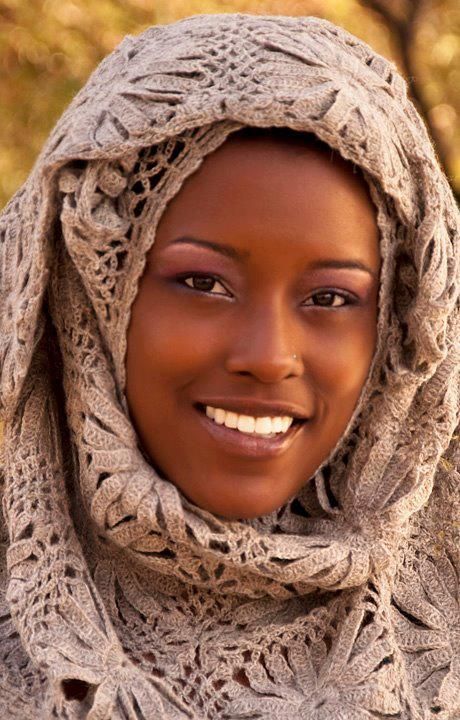 #2- Combination of Red and Blue
This is a perfect combination for girls with olive to dark skin tones and looks even better on special occasions.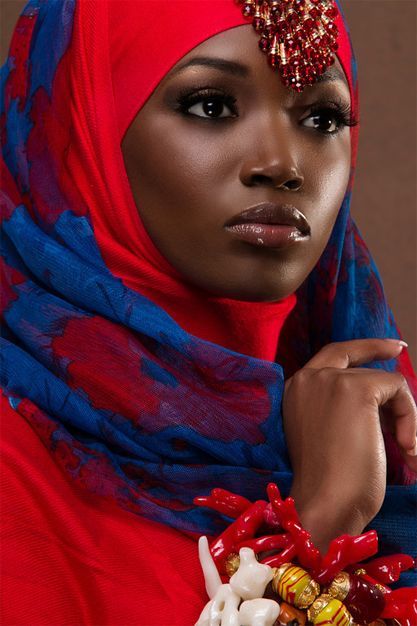 #1- Be Naturally Beautiful
Here is a simple off-white hijab with soft yet glam makeup styled exceptionally to perfection. It is simple yet beautiful enough for everyday wear or even to wear to work.