If you are a hijabi and interested in knowing how to accessorize your hijab then do read this post. We bring you many ideas on what jewelry to wear with hijab to maximize your hijab style. You can change your personality a bit by adding more sparkle to your veil.
In the last post, we talked about ten simple ways how to make your hijab accessories at home. If you are wearing a plain outfit, then you could add up clips or brooches. This will add more beauty to the scarf. It is extremely simple to accessorize your outfit. These days the trend of decorating hijab is spreading throughout the Muslim countries. Whether you are going out to a party, get-together or a wedding ceremony, you can decorate your veil for a stylish look. It will look more classy.
For a funky hijab style, You can easily shop for different funky accessories. They are available in the markets. The more unique accessories you buy, the more you can style it. Colorful or printed hijabs can be decorated in various styles. You can look more elegant by decorating you hijab with pins or headbands. Brooches and bows are used to give ladies fabulous look on different occasions. It provides an enchanting look to the hijab. Here are a few tips on how you could use accessories that are used to decorate your hijabs and do try all of them.
Hijabs decorated with bows
This style is very famous among Muslim fashionistas. Ladies like to wear colorful bows on their head or over the hijab. You can style the hijab with plain outfits. If you are going to a party, then you could wear bows that are embellished with stones. Young girls can wear bows with polka dot designs. It gives a charming look.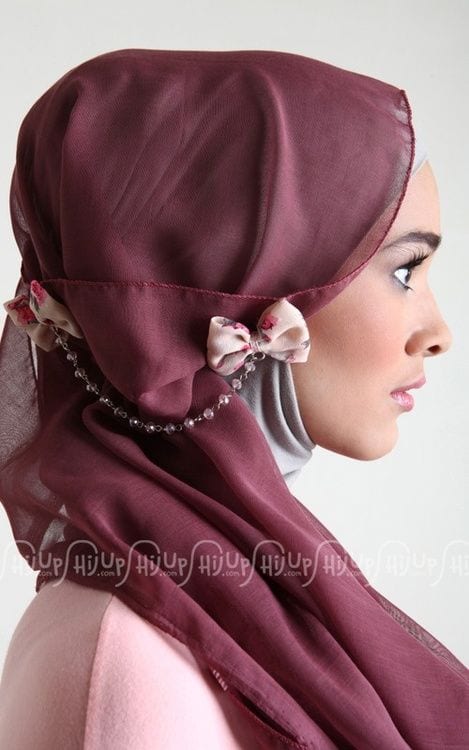 Hijabs decorated with headbands
They are very famous. Headbands are popular in young girls too. Even those who do not wear hijab. Headbands of different styles and designs are worn over the hijab. You could also wear headbands with floral prints and embellishments. This will gain attention. They can be worn to a party.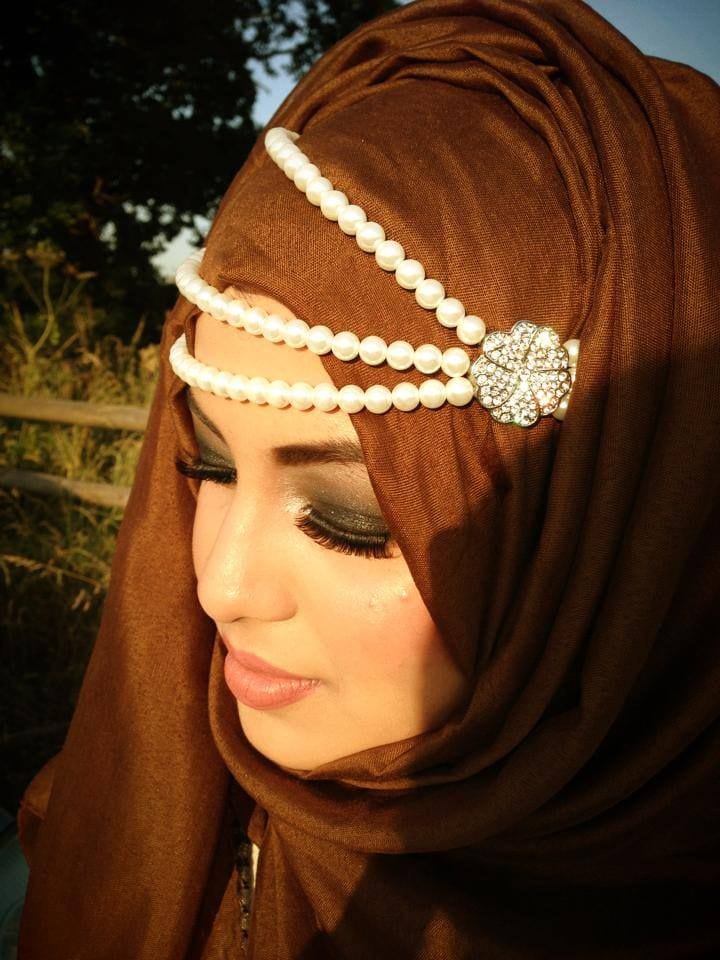 Hijabs with tassels
Tassels are very much on high bloom these days. They are considered to be famous in the fashion field. Colorful hijabs can be worn with tassels that are simple. Printed hijabs could also be styled. You can also use different kinds of pins to make it look more beautiful. Pins can be decorated with stones and crystals. You can also get crystal brooches and style it over the hijab. Not just that you could wear it to a party but also to a wedding ceremony. Here are a few of the images. They will help you in choosing the best accessorise. Do purchase different kinds of clips and bows along with scarfs. I am sure you would look lovely by adding a few clips. Keep it very simple and classy. I hope you will find this post useful.
Latest style Accessories wearing trends with Hijab Pictures.