Plus size Hijab Fashion – All the plus size women looking for latest hijab fashion trends, this post is for you. We bring an awesome collection of  Plus size hijabi women fashion trends. Curvy women can get lots of ideas like how to wear hijab with different outfits for a glamorous look. 
Styling hijab with outfits that can give you a leaner look is the key. Curvy women can style hijab with maxi skirts for formal and semi-formal wear (See some stylish maxi skirts for plus size women) for street style look. For winters, plus size women should try to wear hijab with long coats that gives a really cool look. For a day to day casual look, curvy girls should style hijab with stylish tops or polka dot dresses. Palazzo pants are the best choice for plus size women as it gives a slimmer and taller look and provides comfort at the same time. So if you want to wear hijab with pants then we recommend you to go for palazzo pants.
Hijab Wearing Ideas for Curvy Girls
Choosing the right hijab style and outfit can be extremely important, but especially so for curvy girls who wear hijabs. Here are the dos and dont's of dressing up as a plus size hijabi:
Don't wear turtlenecks.
Select well fitted and tailored outfits for yourself – neither go for too loose outfits nor for too fitted ones.
Do select small belts instead of larger ones.
For a good looking outfit, the base needs to be good too. So choose the best quality undergarments to have a good foundation.
Do use belts to look slimmer.
Read on for more tips along with pictures to help you better understand the different ways for styling your hijabs and abayas.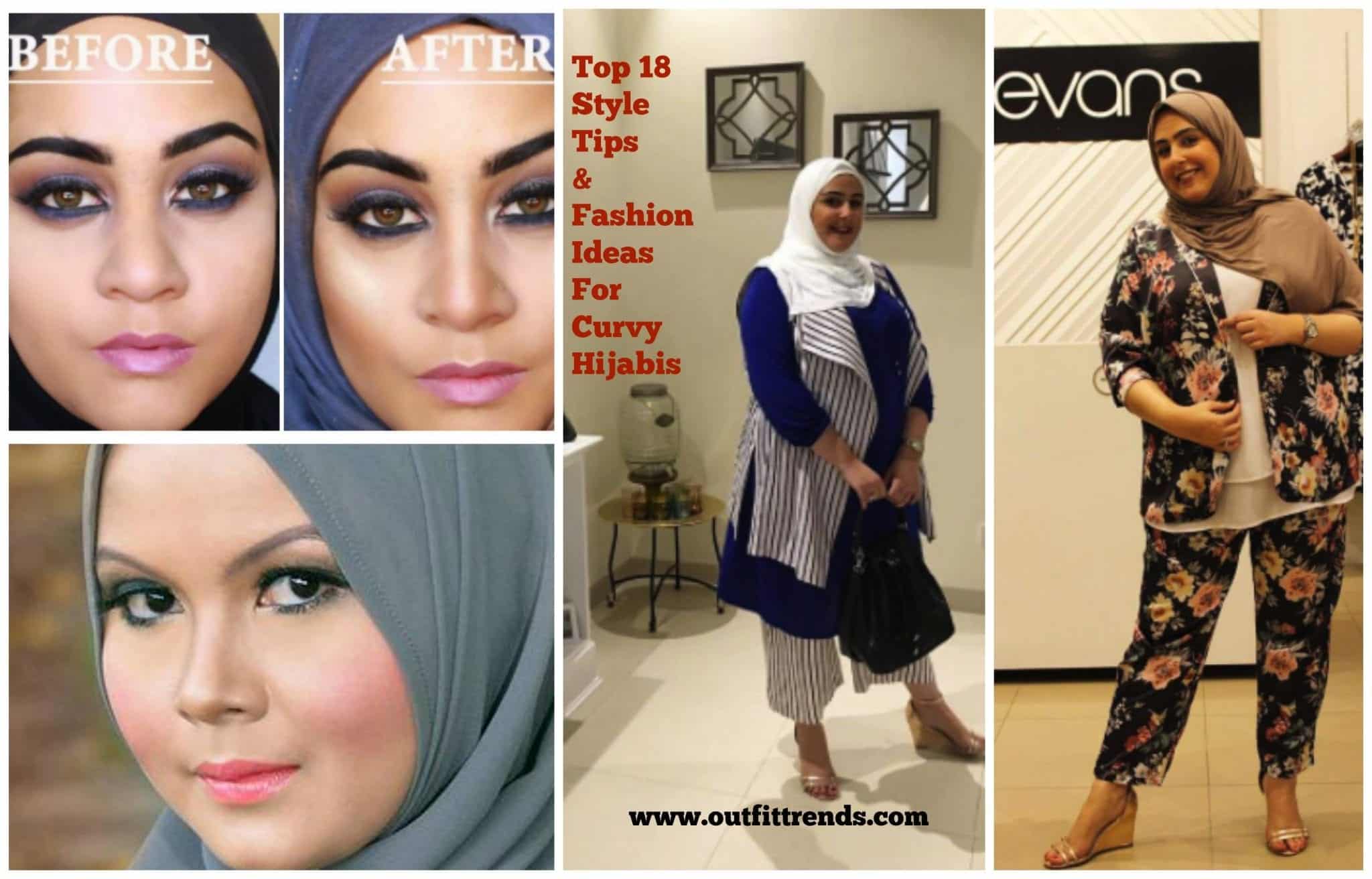 #18- Basic Must Haves for Curvy Hijabis
Here are the items that you need to have with you since they can be worn in all seasons. So make sure that you have them all and of not then buy as soon as possible,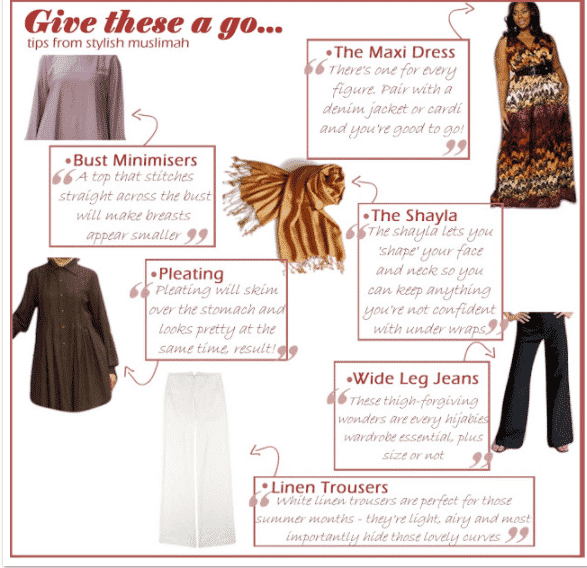 #17- Heels for the Win
Heels are a curvy girl's best friend, especially if you're going for a formal event. If you are not comfortable with wearing stilettos, go for wedge or platform heels since they provide comfort along with height and a slimmer silhouette. Have a look at these Trending Heels Which Should be Part of Your Closet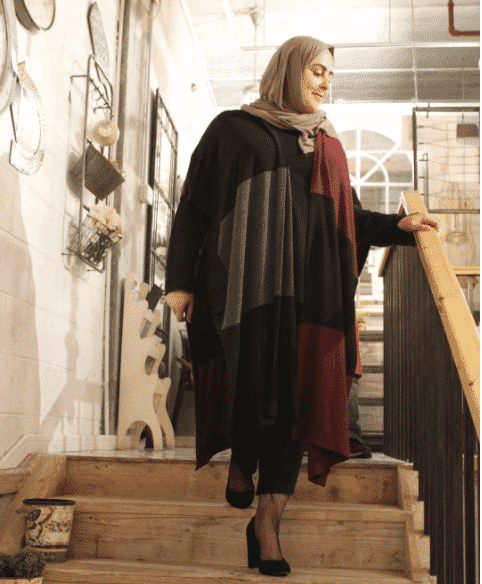 #16- Wear Loose Fit Sequins
Every party girl loves to wear sequins because they are just so chic and trendy. If you want to wear sequins, go for loose fitted ones for the illusion of looking slim and tall. Here are our favorite 18 Plus Size Sequin Outfits-How to Wear Sequin as Curvy Women.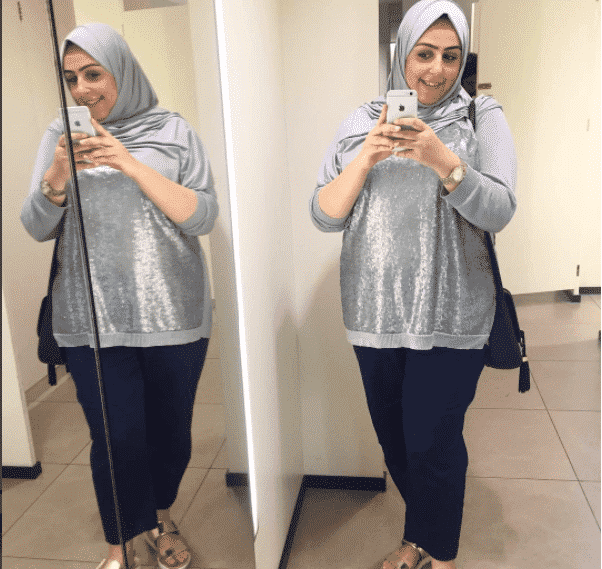 #15- Look More Defined with a Slimmer Face Using Contouring Tricks
Makeup can be a great tool to define your cheek bones and look great in any hijab style. Use highlighters and bronzers to properly contour your cheeks and make your face appear slimmer and longer. Use the famous fish face to create a diagonal contoured line that starts from the mid cheek and goes towards the upper part of your ear. This line gives you sharper cheekbones, hence giving your face a more ovalish look rather than a round one.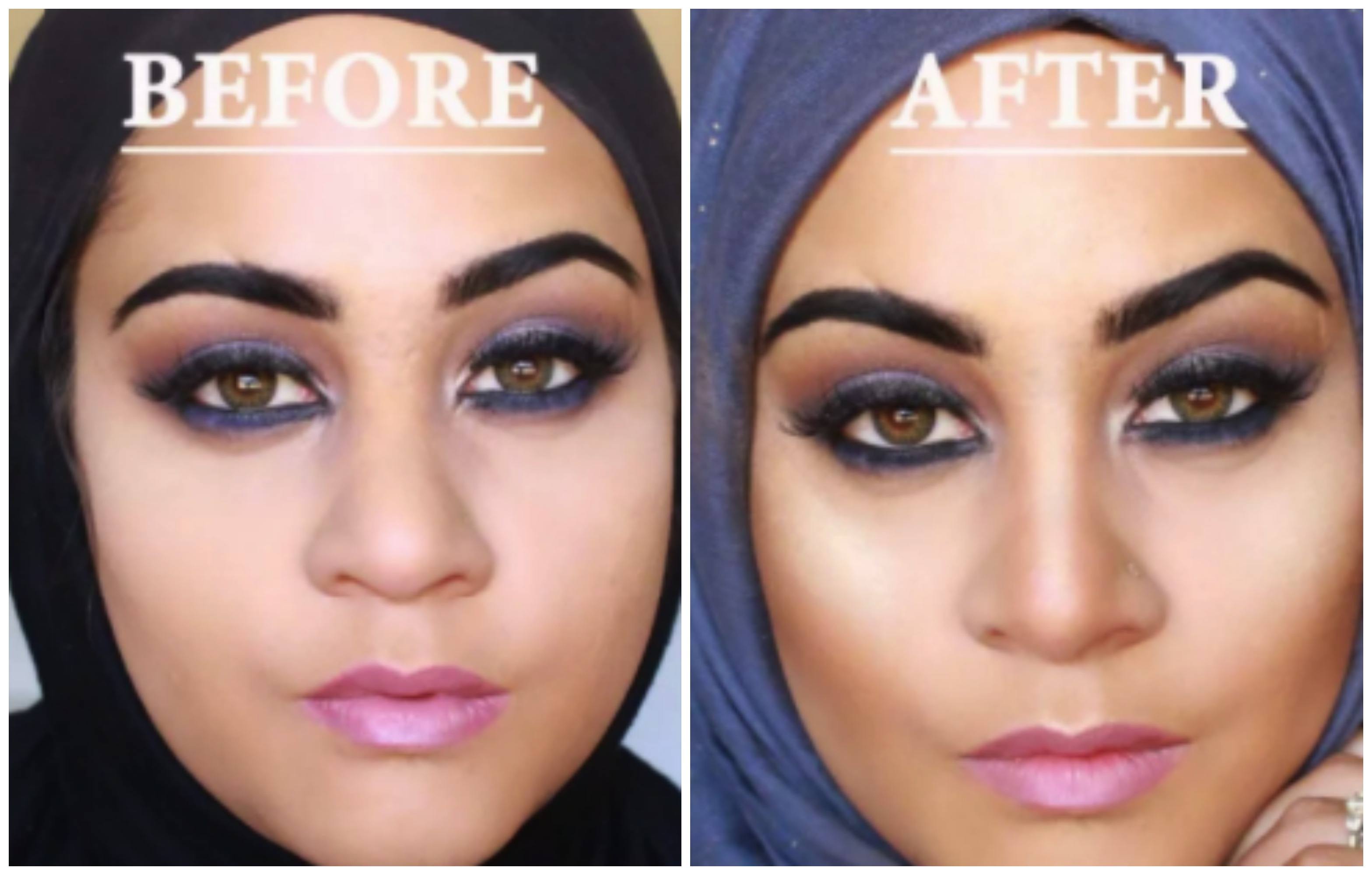 #14- Use You Hijab Style to Make Face Look Slimmer
We all know that there are hundreds of hijab styles around but not all of them can suit you. Experiment with different hijab styles and choose the ones which complement your face the most.
How to Decide the Hijab Style? If you are unable to figure out which hijab styles look best on you, then after wearing your hijab, stand in front of a mirror and use an eye pencil to draw the outline of your face in the hijab. Then compare the different shapes and the ones which make your face look oval instead of round will of course be the ones that you have to choose.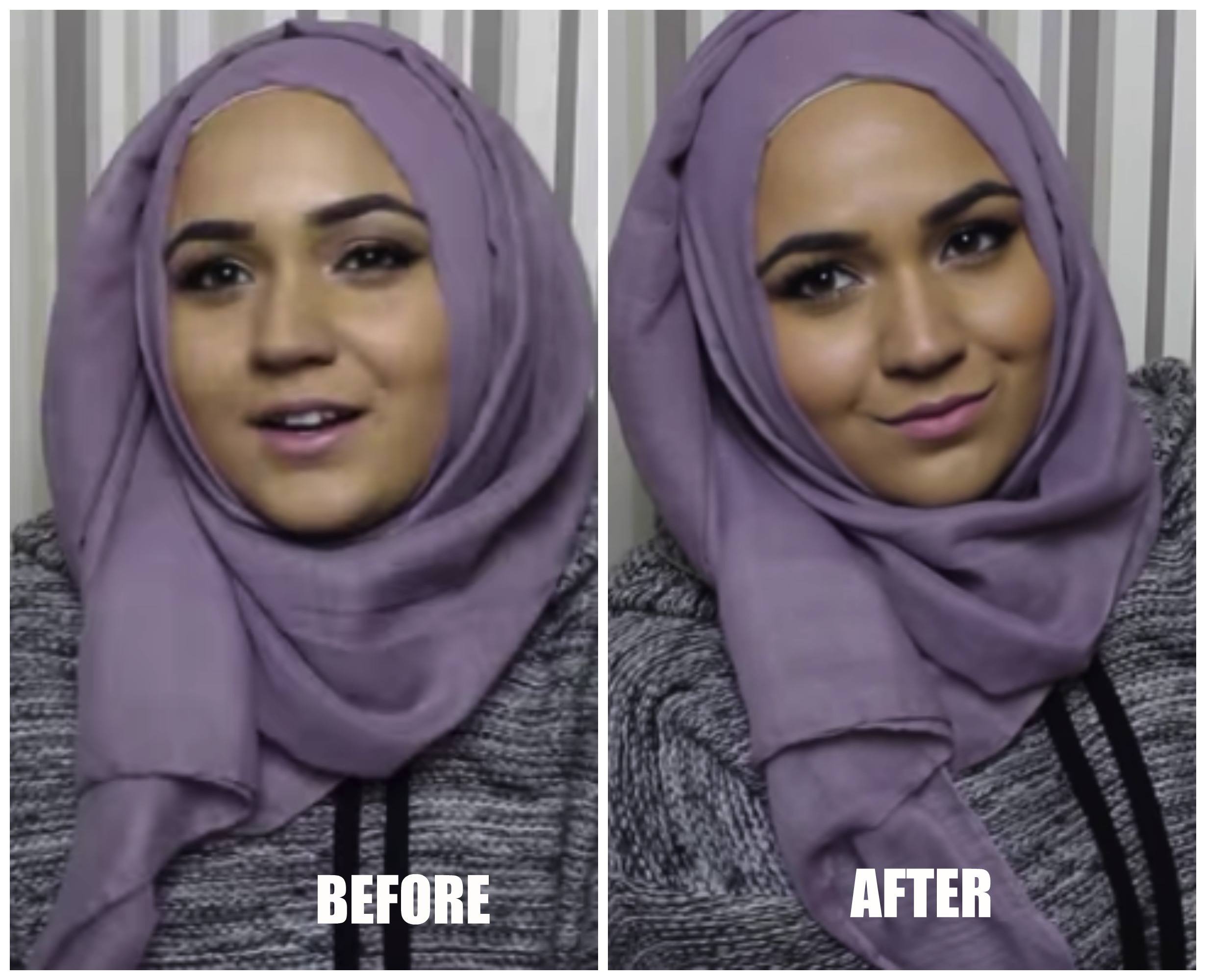 #13- Wear Vertical Stripes
One of the oldest tricks to look taller and slimmer – wearing vertical stripes. However, don't go overboard with the stripes and wear a solid color along with it too. RECOMMENDED: Outfits with Striped Shirts-10 Ways to Wear Striped Shirts
#12- Wear Asymmetrical Shirts or Abayas
Planning to attend a special event or have a function planned for the evening? Wear an asymmetrical shirt with a longer length to make your body look more proportionate.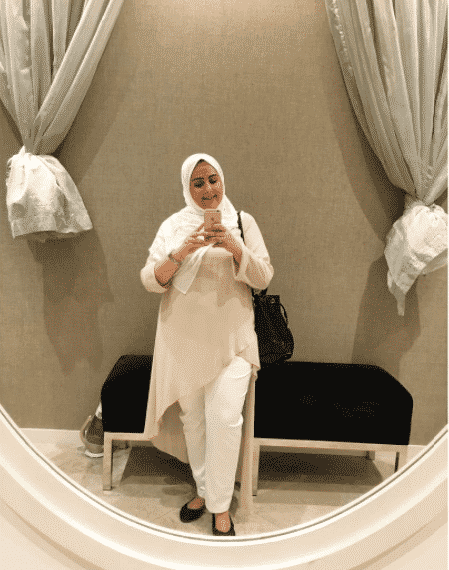 This trick can also be applied to wedding gowns for a glamorous look.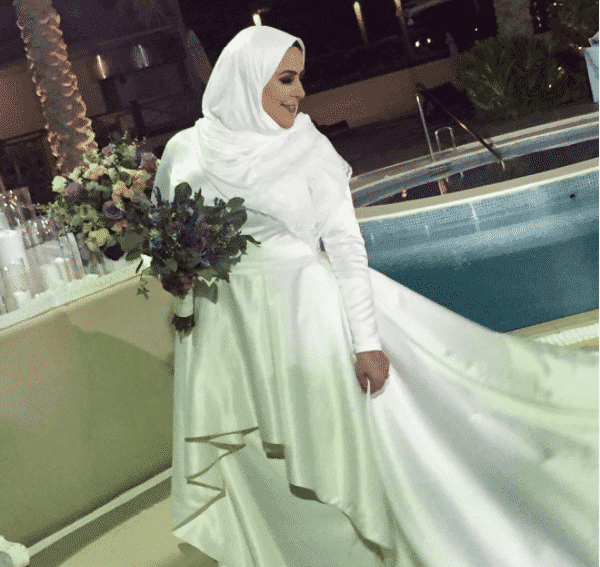 #11- Leave One Side of the Hijab Hanging at the Front
Another cute hijab style which helps elongate your face and looks great with all casual outfits but especially when wearing jeans and sneakers.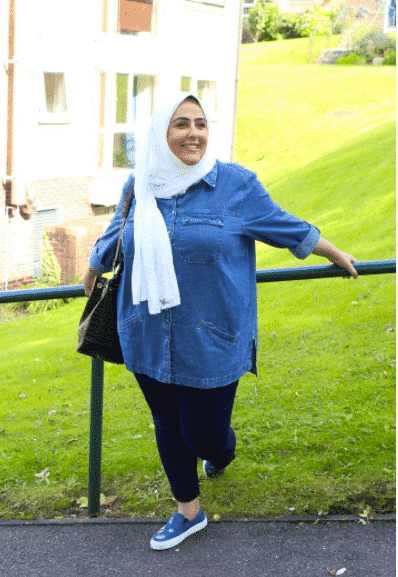 #10- Wear Hijab with Scarves
For the Fall and Winter season, wear a scarf along with the hijab. But avoid the bulky look by choosing smaller scarves or ones that are made of comparatively lighter materials. For example, it would be a good idea to choose cotton scarf instead of a woolen one. Here are some fabulous Outfits with Scarves-18 Chic Ways to Wear Scarves for Girls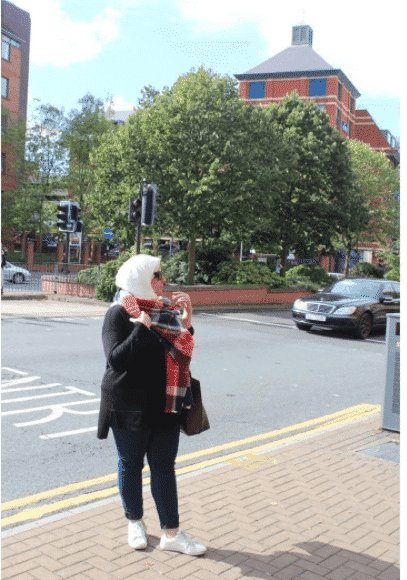 #9- Wear Wide Legged Pants with Hijab
Once again, the wide legged pants are back in trend and it seems like they will be staying here for a long time. So there must be at least one pair of white and one black wide legged pants in your wardrobe by now. You can style them by wearing a hijab in contrasting color. The best part about these pants is that they really lengthen up your legs which is great if you're not too tall. Moreover, if you're pear shaped then they can help by making your hips look more slender. RECOMMENDED: How to Wear White Wide Leg Pants; 10 Outfit Ideas with Wide Pants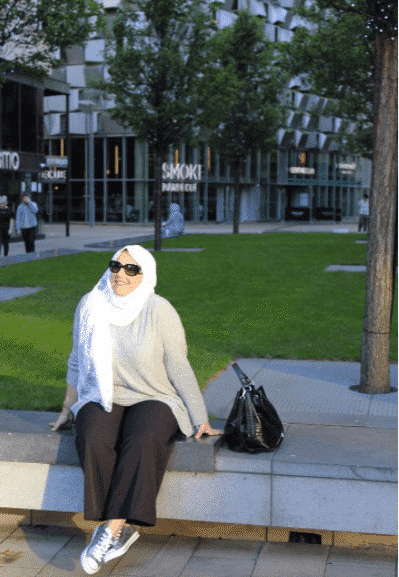 #8- Turban Hijab Style for Curvy Mothers
For a busy day when you have no time to style your hijab or spend too much time wrapping it – turban hijabs can really be a life saver.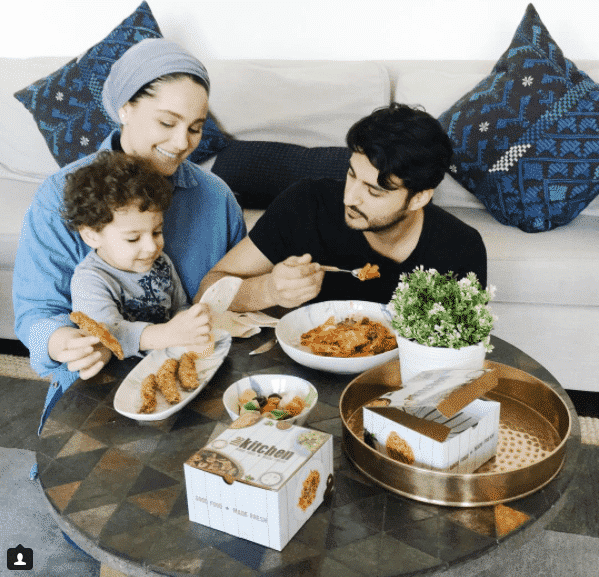 Via
#7- Wear Monochrome Black
Black is undoubtedly a great color choice for ladies who want to look slim since it acts as an optical illusion and makes you look slimmer by making your body outline less prominent. Do check out these 25 Celebrities All Black outfits Styles for Fall to Copy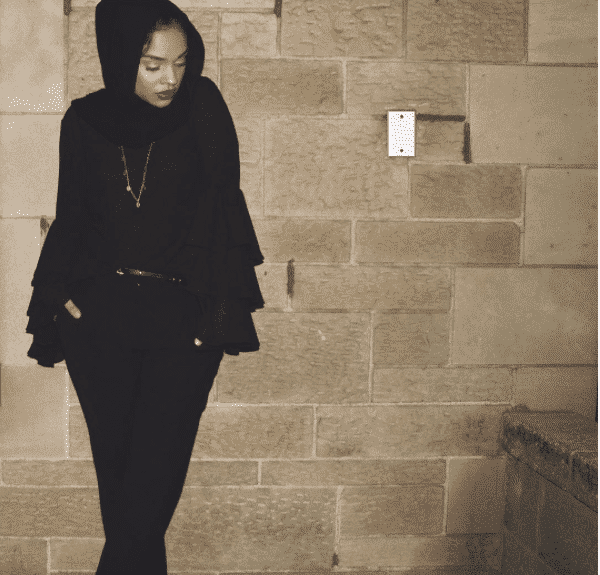 Via
#6- Layer the Right Way
The way you layer your outfit in Fall or Winter season can have tremendous effects on how you look. So the trick for looking great in layers and avoiding the bulky look is to layer like an onion. Yes you heard it right, like an onion! This means that you should protect yourself from the cold by wearing the thickest layers underneath and the lightest ones at the top.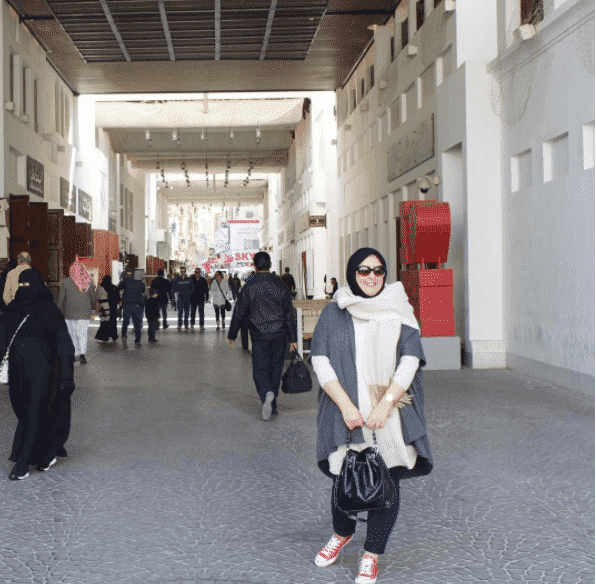 #5- Choose Solid Colors
Solid colors can give you an insteant longer and leaner look.




#4- Wear a Belt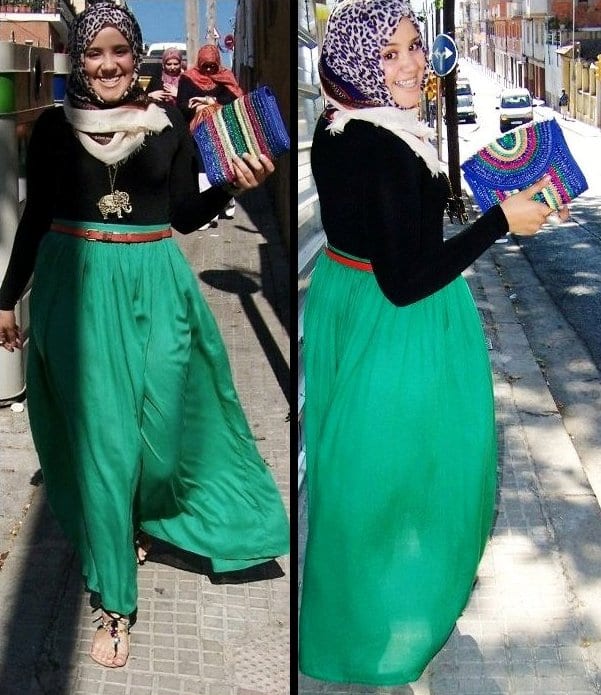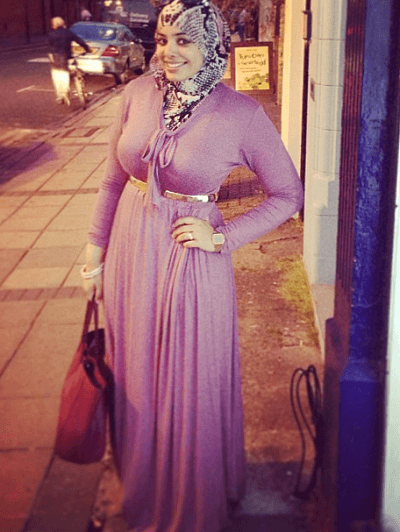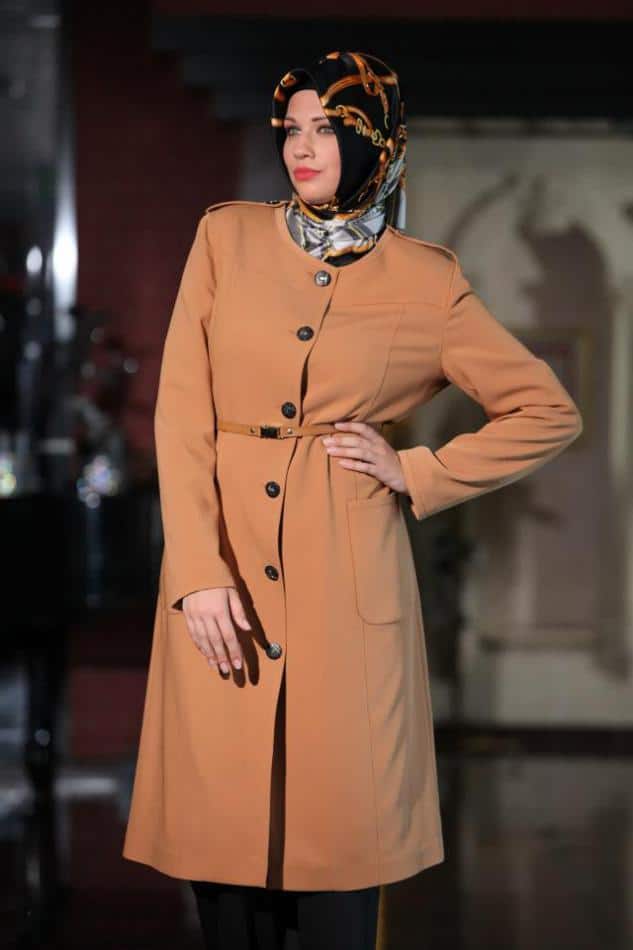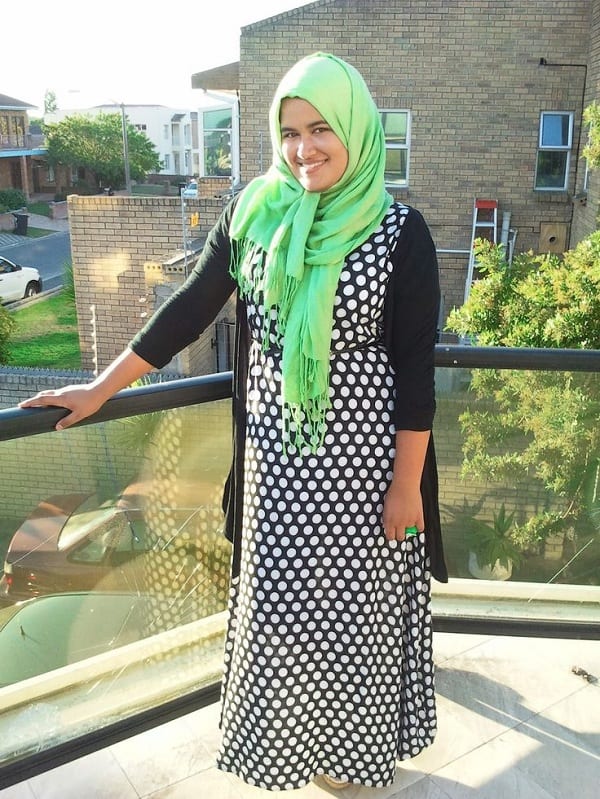 See other stylish outfits ideas for plus size women
#3- Printed Hijabs with Plain Outfits and Plain Hijabs with Printed Outfits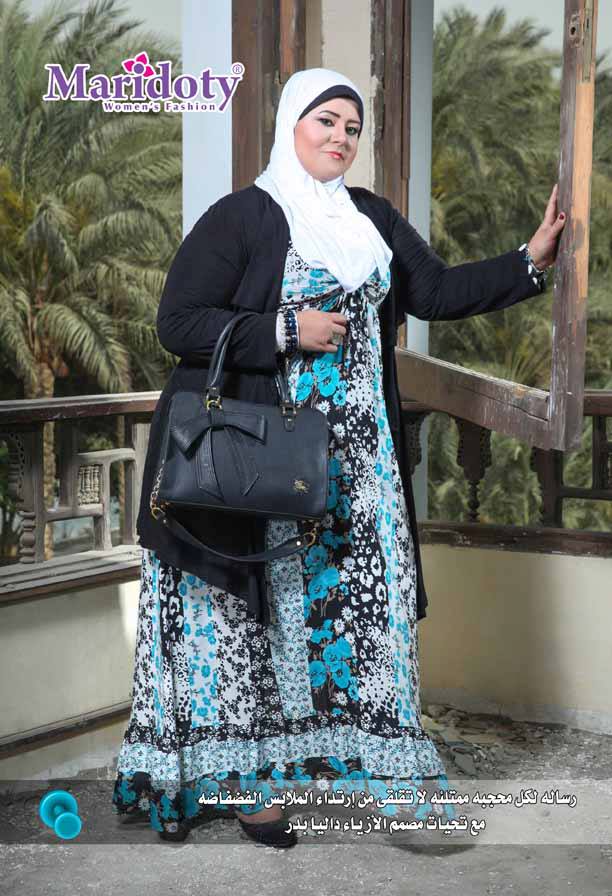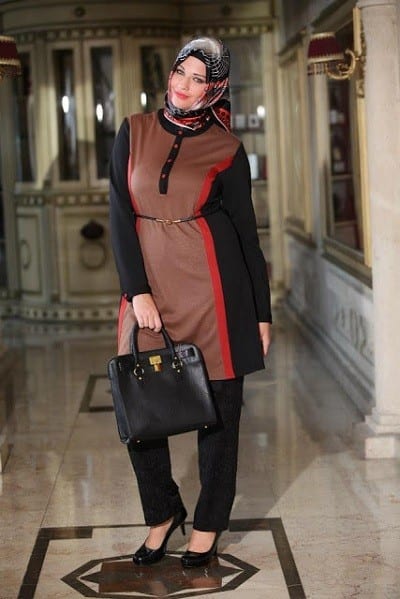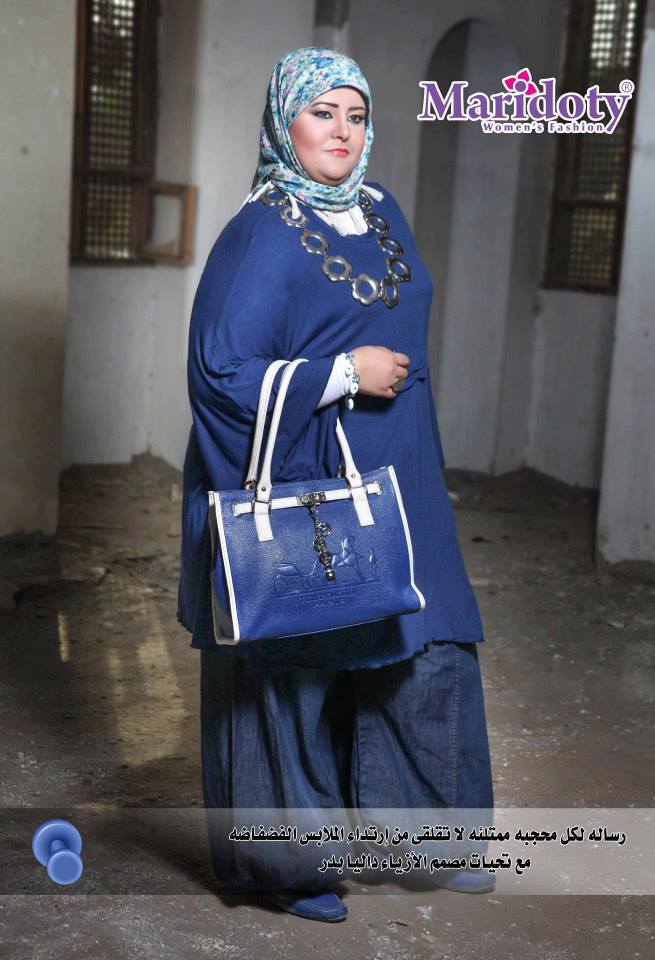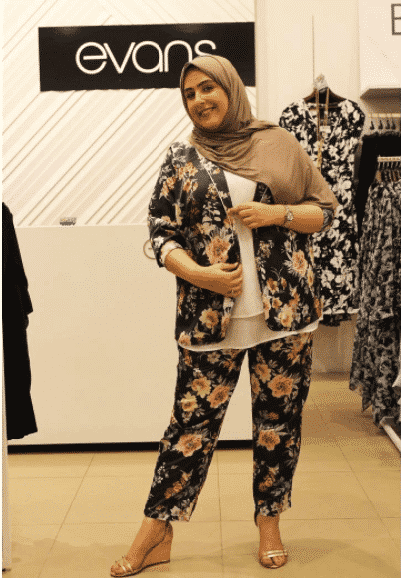 #2- Layer a Short Dress Over Your Abaya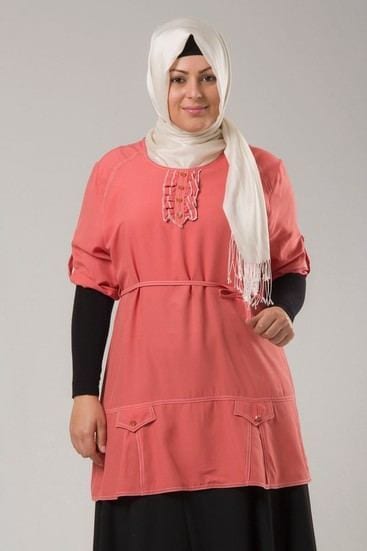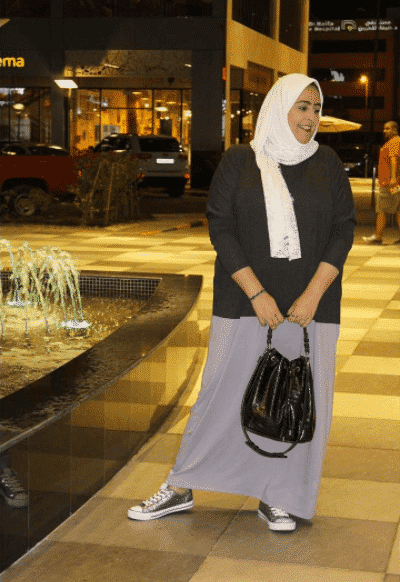 #1- Match the Color of the Hijab with Your Shoes