Hijab fashion popularity has taken a mainstream position in Muslim countries along with other fashion trends.Muslim women can now practice their religious obligations and stay classy at the same time.It is the right of every women to stay elegant and look beautiful.
Wearing hijab doesn't stop you from this; instead, it adds to your modesty and beauty for wrapping it an ideal way to see this hijab step by step wrapping tutorials.
There are many different ways to wear hijab. But matching your hijab with other outfits is the right key to have a glamorous look.
You can wear hijab  with baggy pants , maxi skirts, jeans, long dresses , polka dot dresses and many other ways as you will see in this post. From this collection you can get lot of ideas how to wear hijab , how to combine it with other outfits, what are latest hijab fashion trends that are being followed .Street style with hijab is very popular these days you will see many hijab street style  ideas here.
Have a look at these pictures, and you can be as elegant as them following these trends.
 

Modern Ways to Take on Hijab
For Summers: Style it With Baggy Pant and Sandals for Summers to stay cool. Accessorise it with some cool glasses during the day for a chic look.H ere are 17 Stylish glasses you can wear with hijab according to your face type.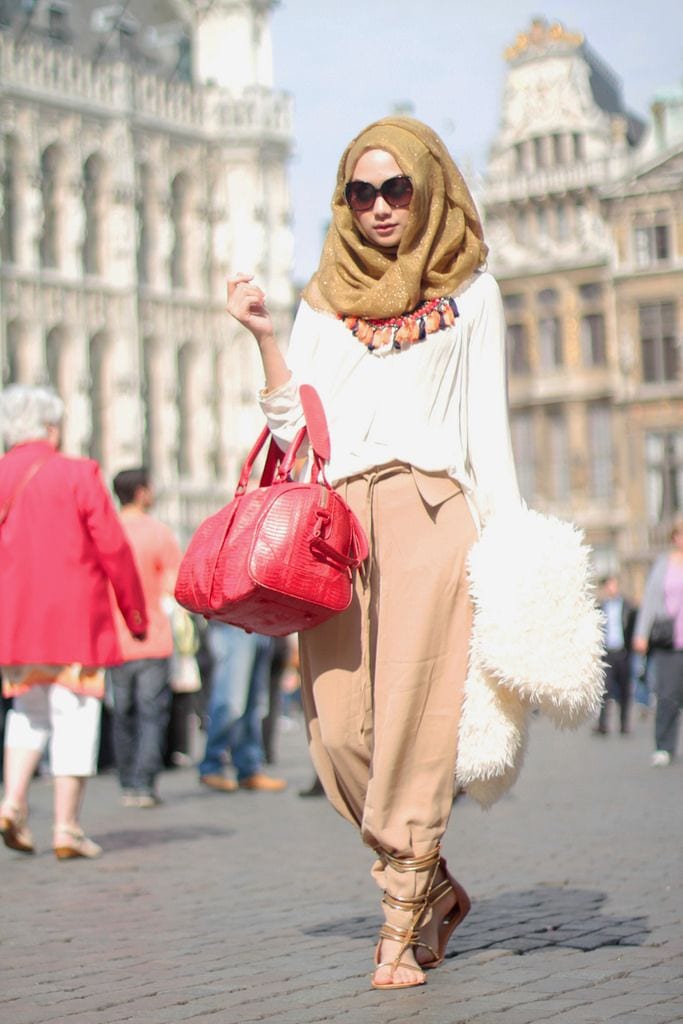 With Blue Coat and Long Skirt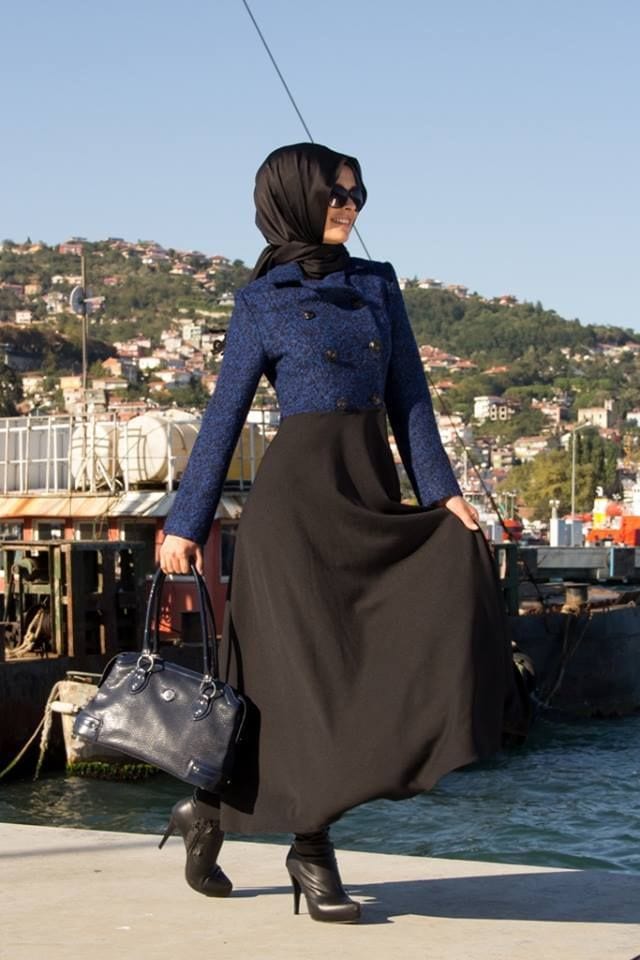 For a Modest, Party Wear it with matching abaya to look elegant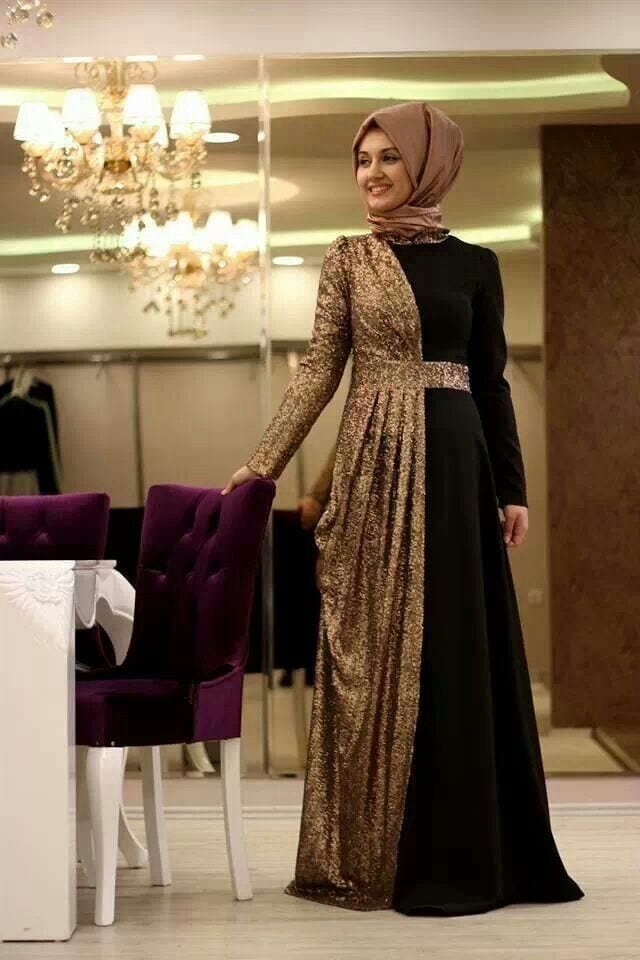 That is a bit funky, and chic look. Wear them with Jeans and sneakers. Young girls can try this look for college or university as you will get a chic and modest look at the same time.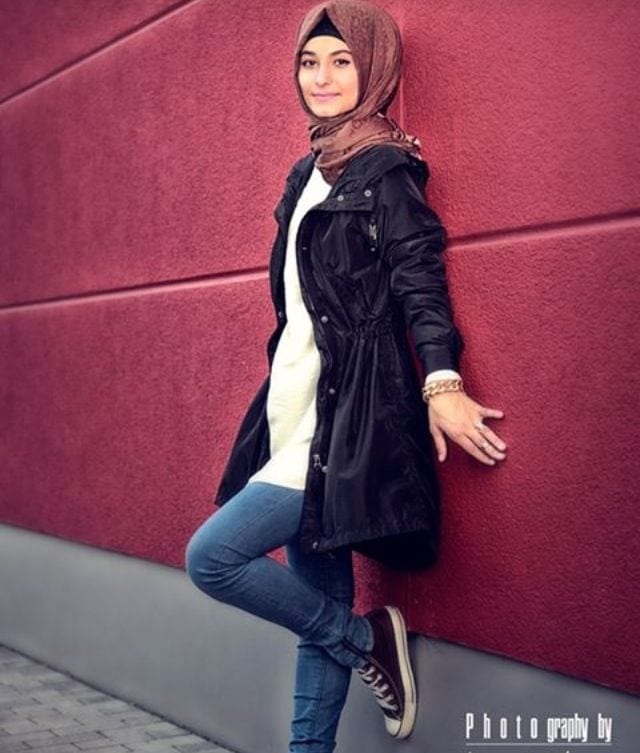 This look is recommended for Muslim women who are doing a job or going for a job interview.A perfect modest workwear look.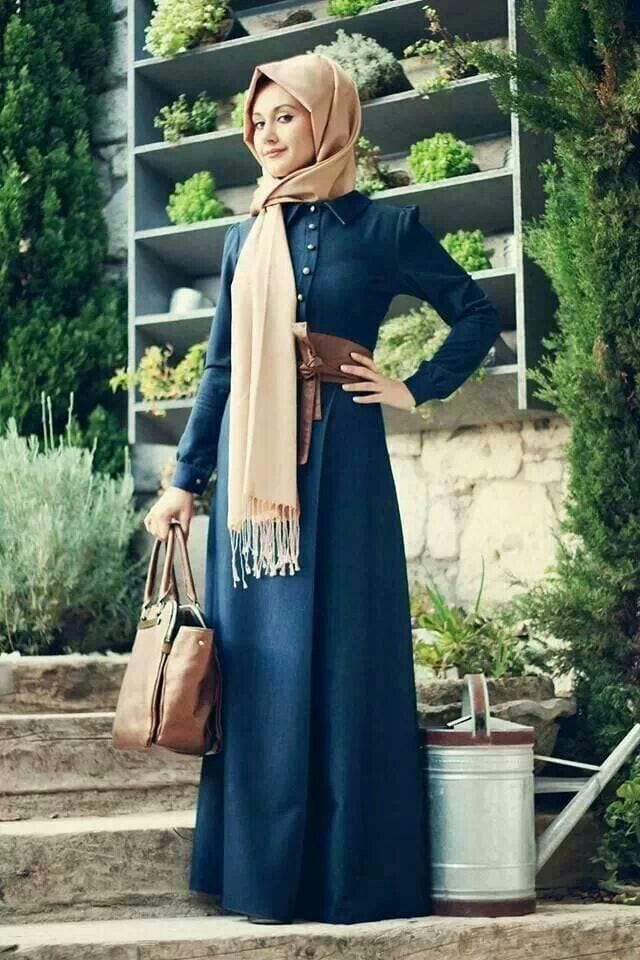 As a  guest invited on some friend or relative wedding this is very pretty look .A simple silk scarf with pink dress which has a gold wrapped around belt.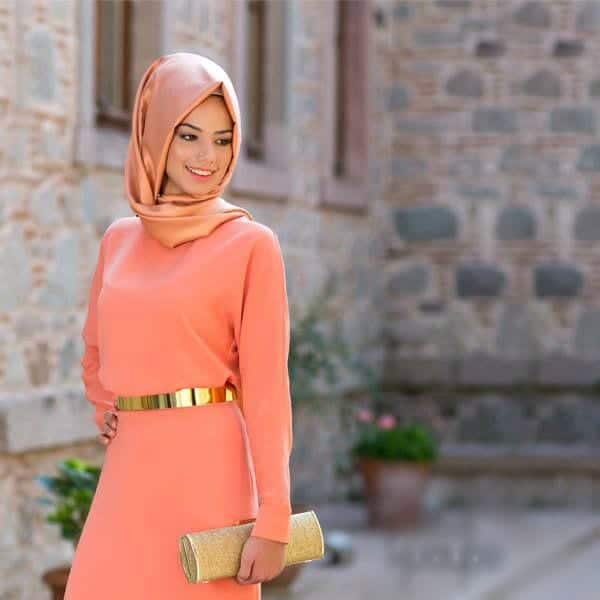 This is a Turkish style which is very popular these days. So if you haven't tried it already make sure to get some inspiration from these 14 latest Turkish hijab styles .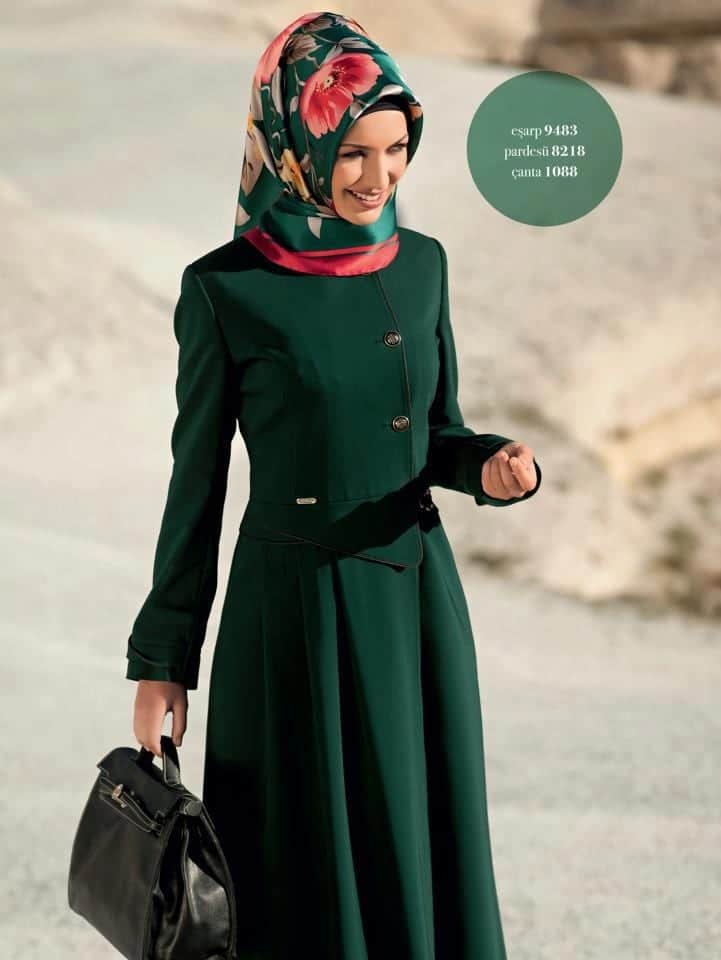 Girls night out hijab outfit.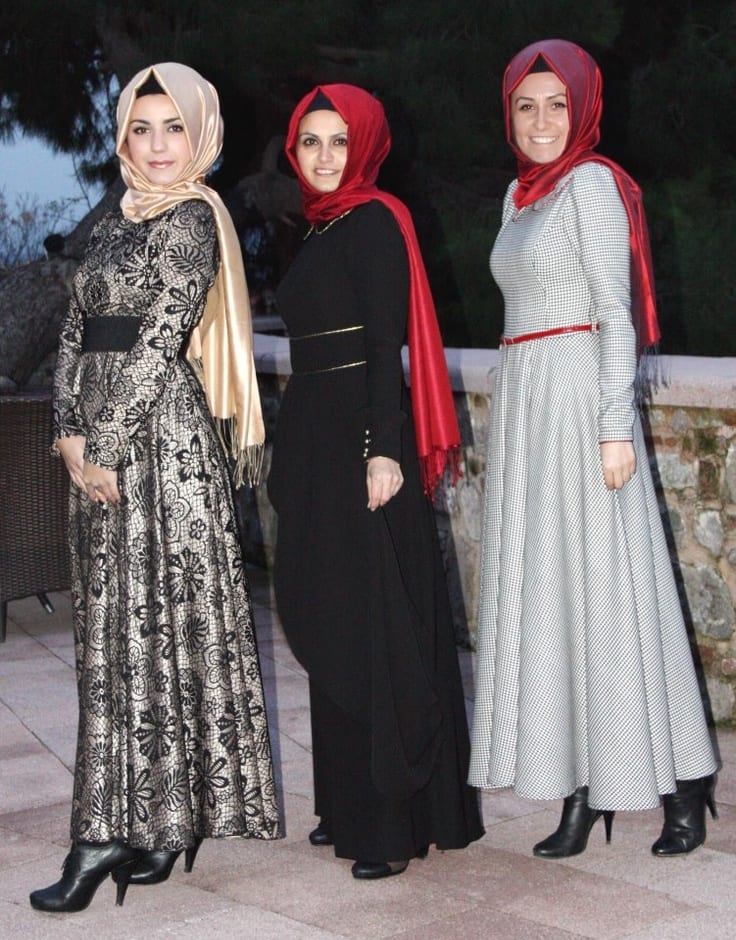 For University Girls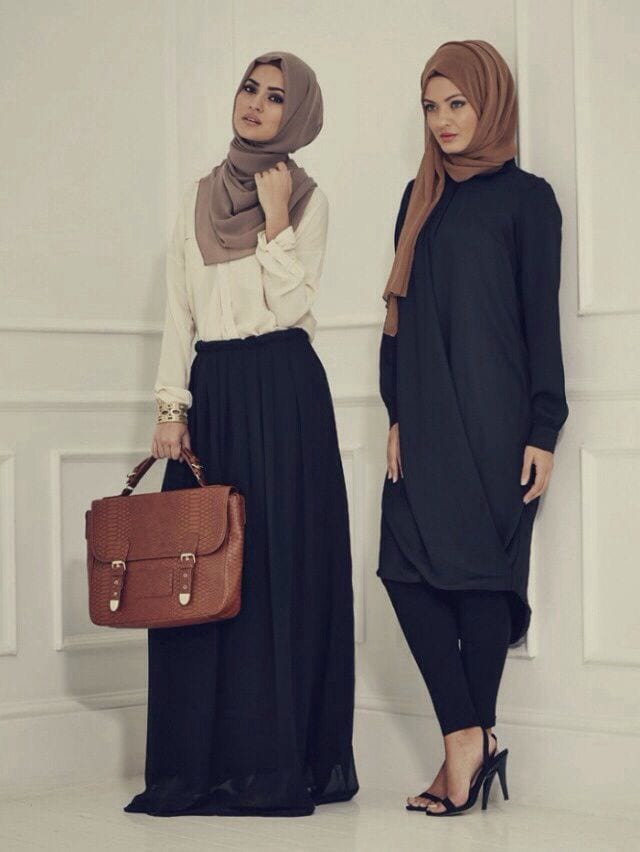 Winter Outfit Combination with leather jacket , maxi skirt and wedges.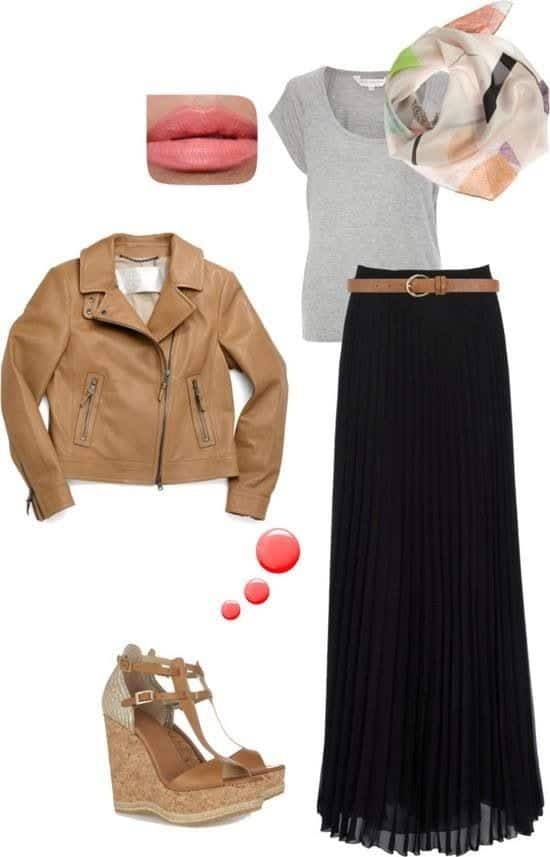 Another chic look by styling it with a red sweater and black jeans. A right makeup with this outfit is complementing the entire look.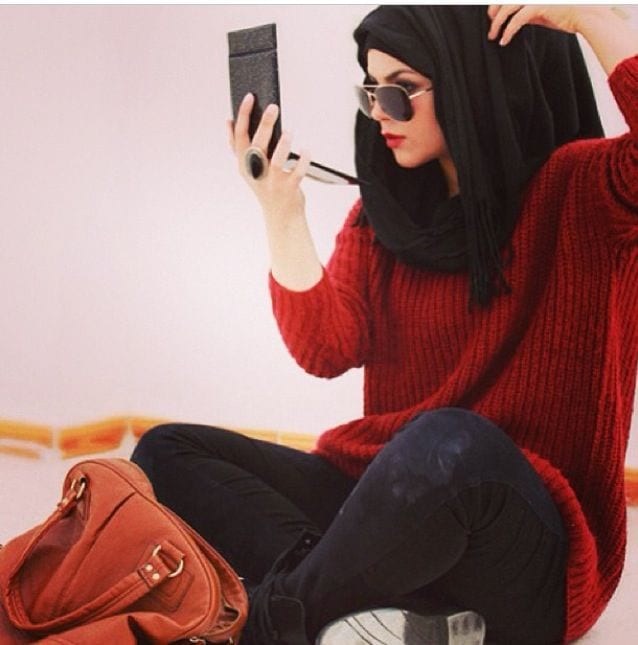 This style is for girls with round face .See how elegant this girl is looking with simple scarf styled with long coat.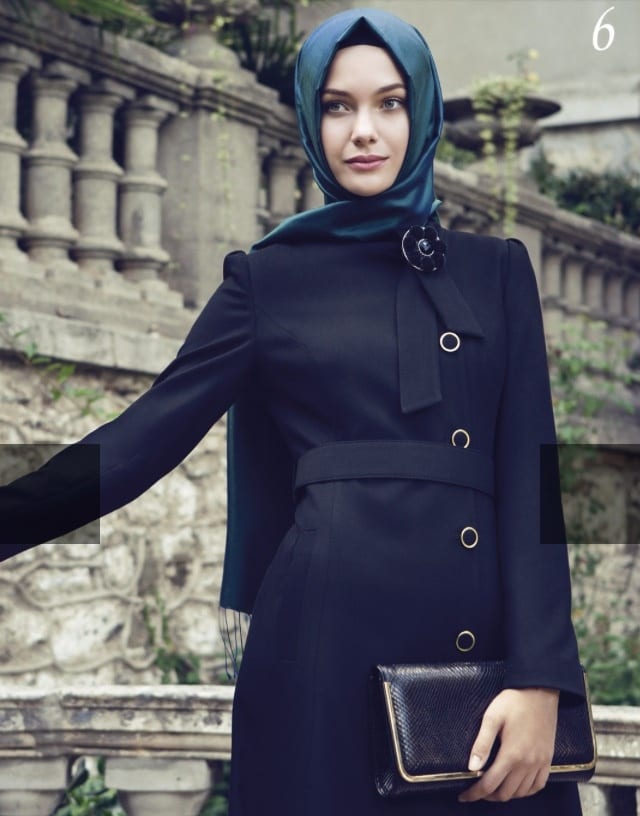 Street Style like earlier mentioned above is getting a lot of attention these days. Many top muslim fashion bloggers have brought this modest  fashion on street and they are killing it with their style. Not only muslim women love this look but you would see a huge and positive response from other religion people commending their styling .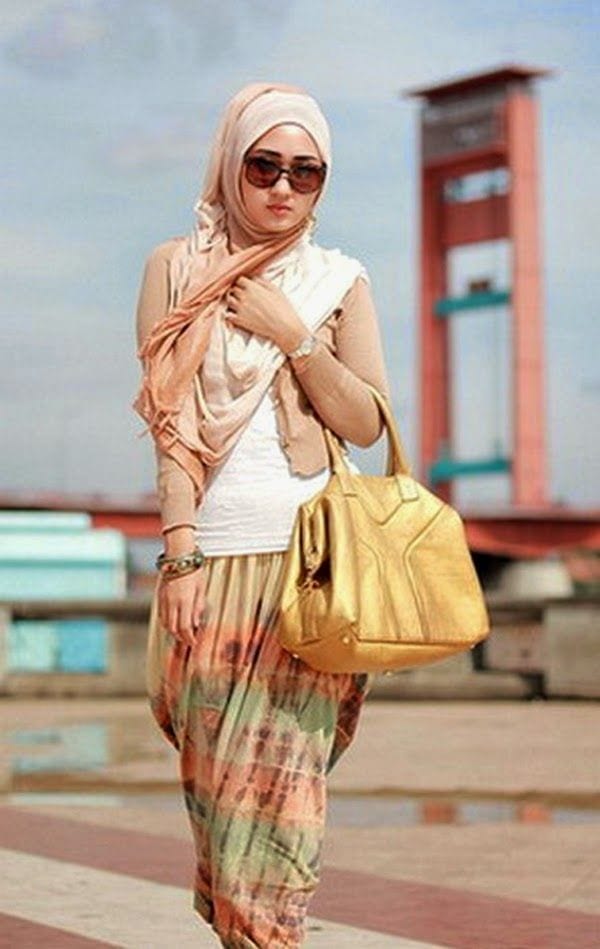 Another Turkish Styling with matching hijab with a dress.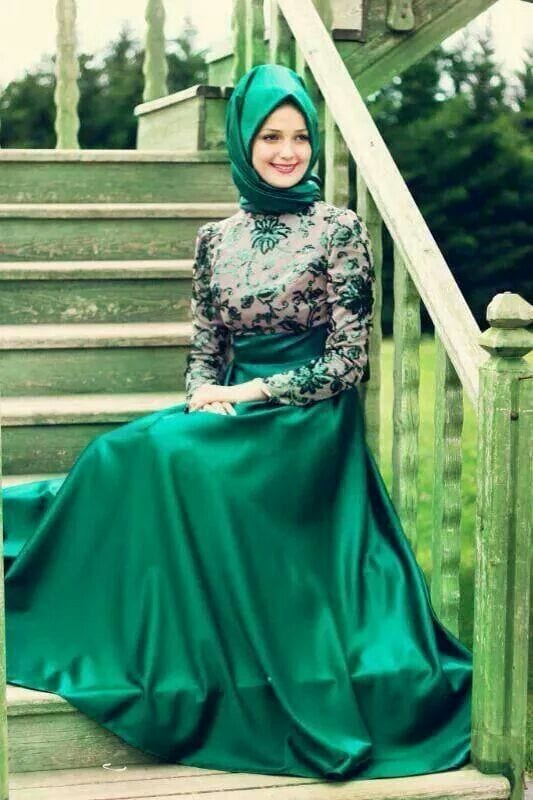 A simple workwear look .